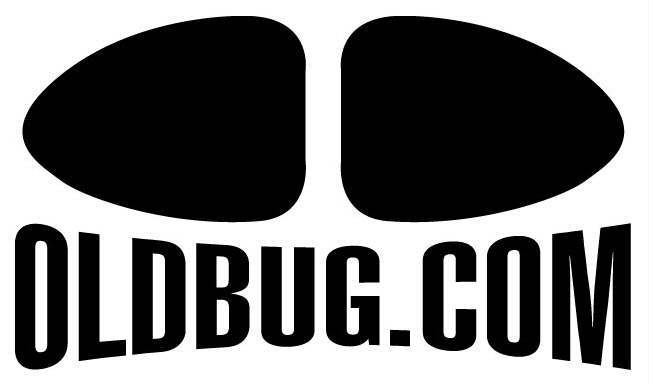 1955 VW Beetle Sedan For Sale
---
SOLD!
UPDATE!
Some jack-leg-fool-wicket-head has stolen the engine lid and taillights off this car.
They are GONE!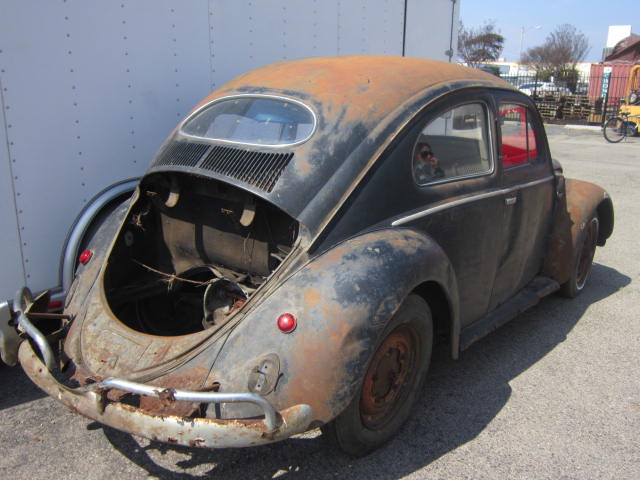 Price has been adjusted to account for this.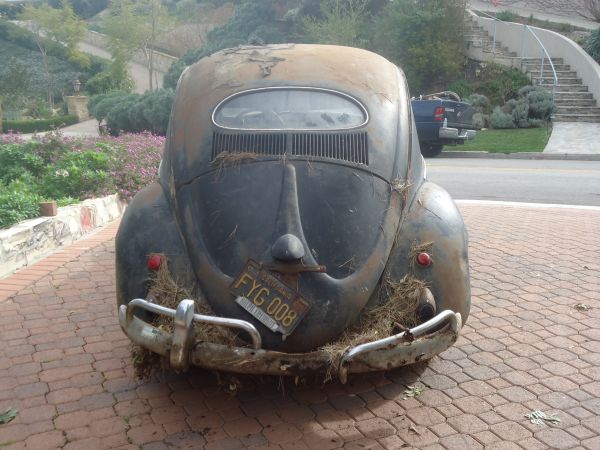 This 1955 Oval Window Beetle has just been extracted from a Southern California backyard
where it has been sitting for countless years, waiting for a new leash on life.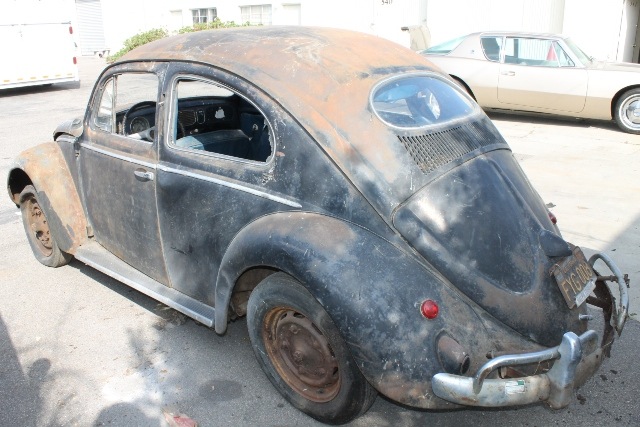 Its an early Oval...with the semaphore turn signals and early taillights.
Its rough but restorable for sure.
Looks like the front fenders were swapped at some point...you can see they are a different color.
They also have holes for turn signals on the top that would not be present with a semaphore car.
Its got a great "save me" look to it and it really is a car that should be restored.
Since these photos were taken the car has been put on better rolling stock...tires that actually hold air!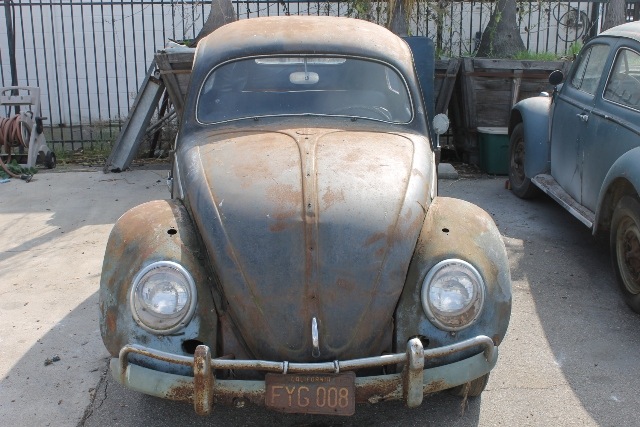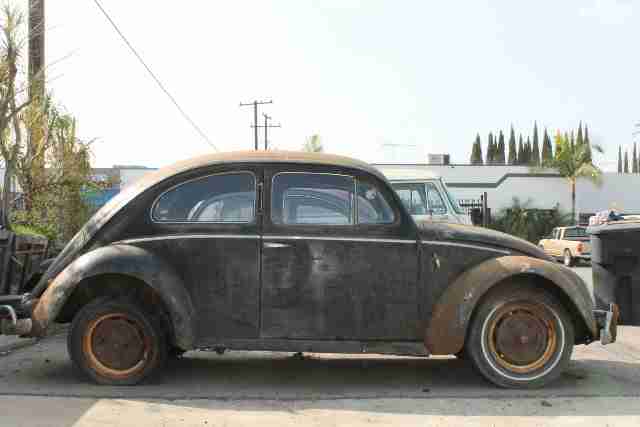 It currently has some 66 slotted wheels on one side but 3 proper smoothies are there along with a ton of parts.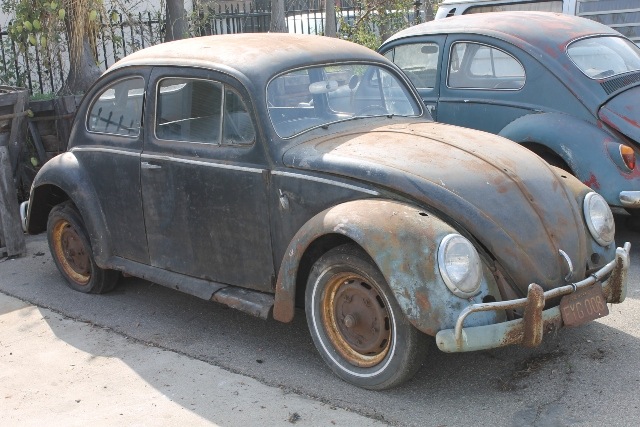 It is so cool to see stuff like this come out of the woodwork!!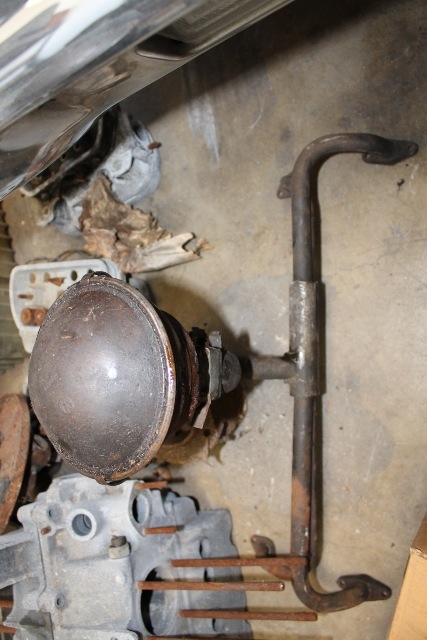 Here are some photos of all the parts that come with it...here is a nice early manifold, carb and air cleaner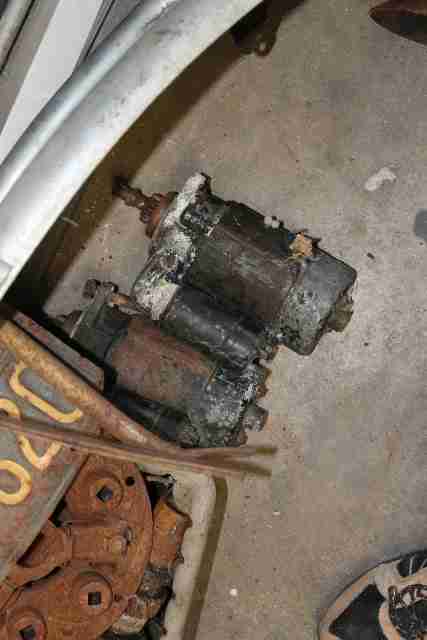 Starters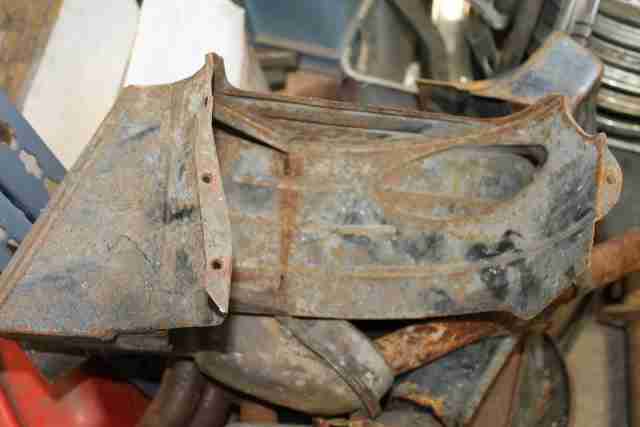 Engine tins and heater boxes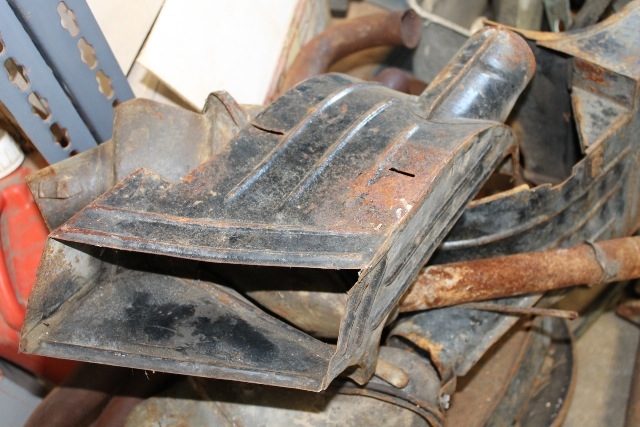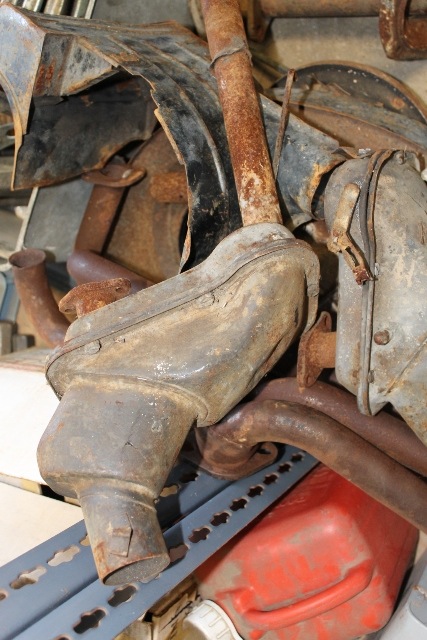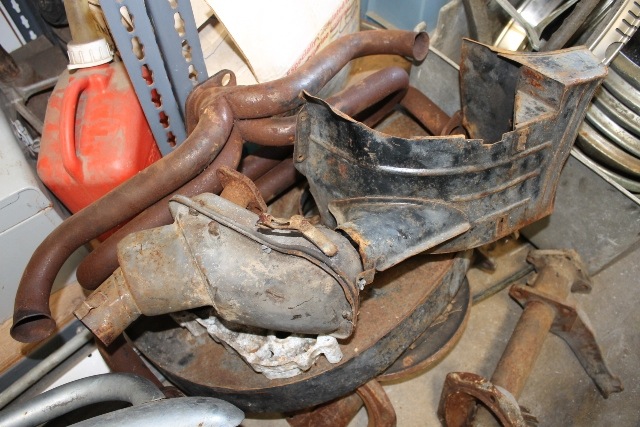 Fan shroud under there and some transmission parts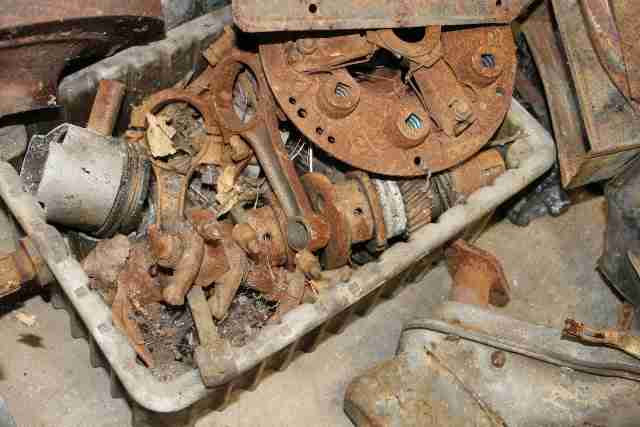 Trash or treasure? You decide.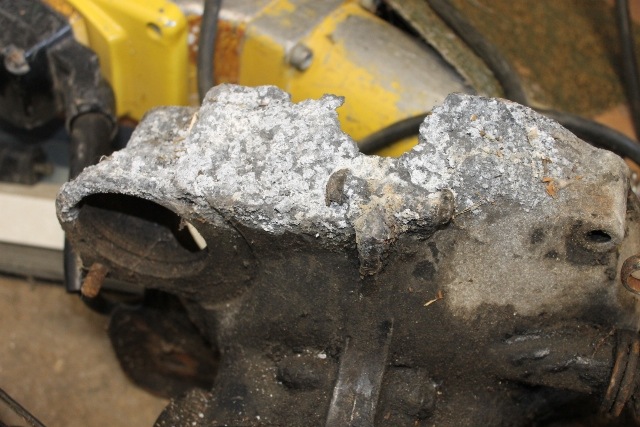 The original split case transaxle has a wee bit of corrosion going on...currently there is a synchromesh trans in the car.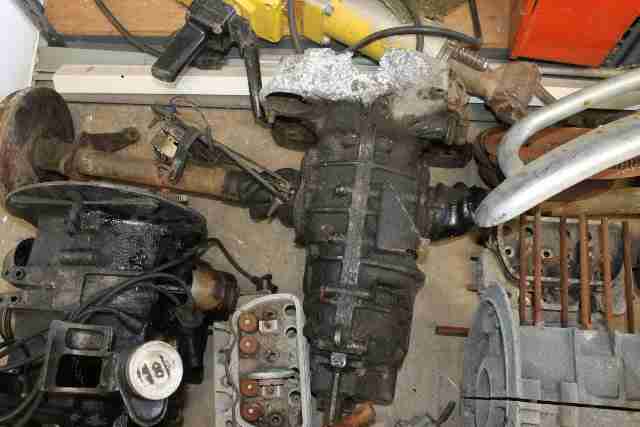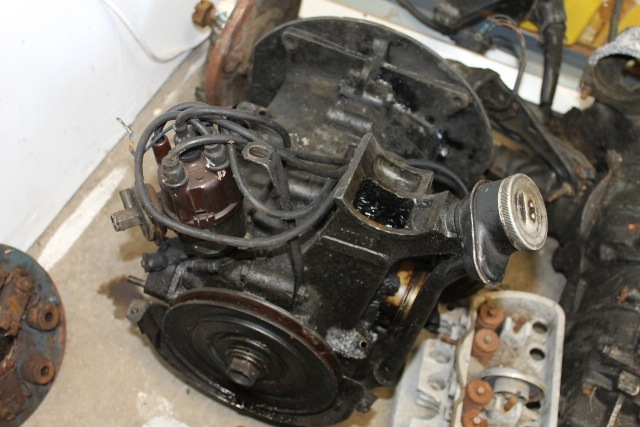 This is THE original numbers matching engine for this car!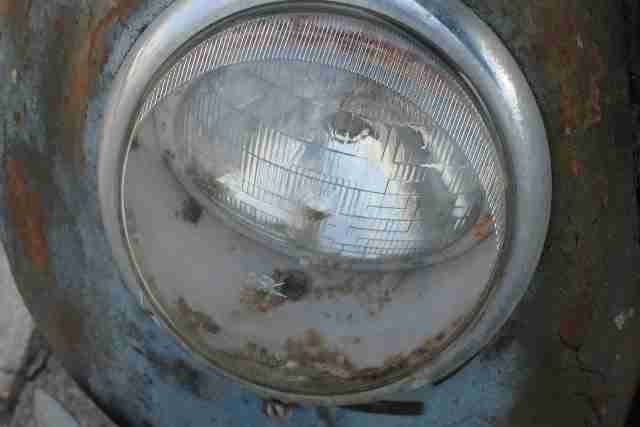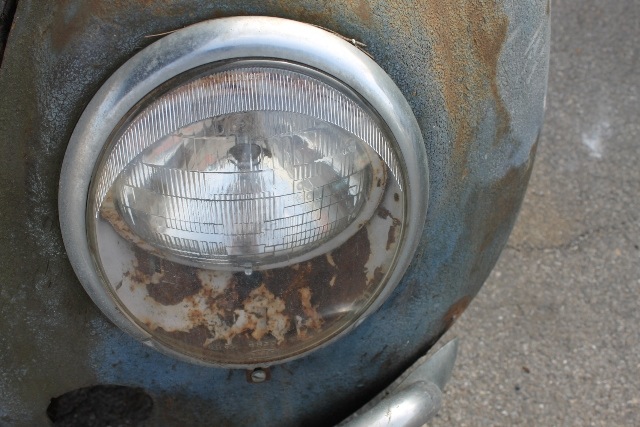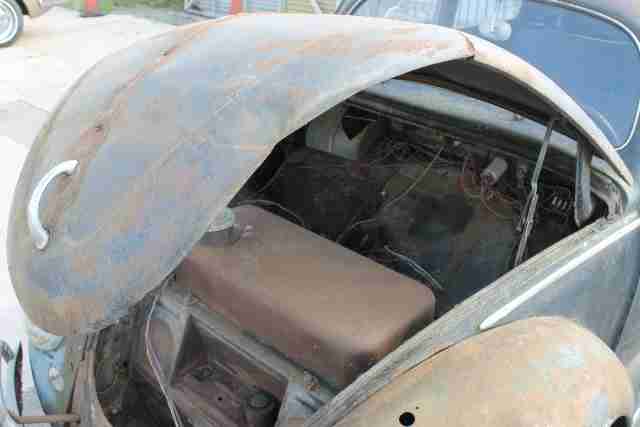 Hood has a couple kinks...looks like the proper fuel tank is in place.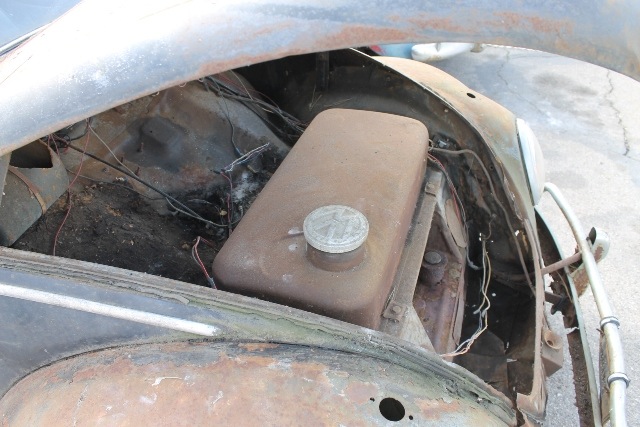 Big fuel cap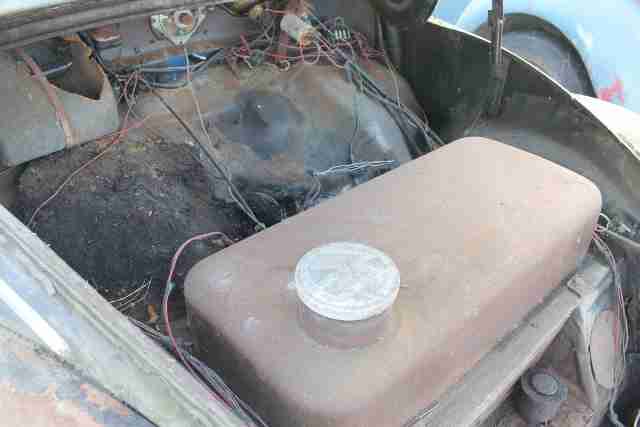 All there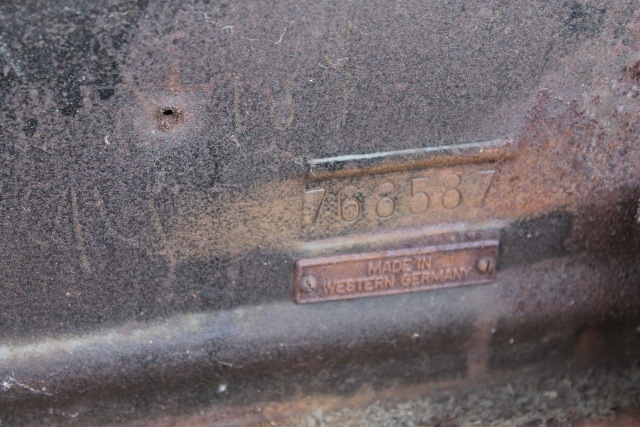 Original body number and tag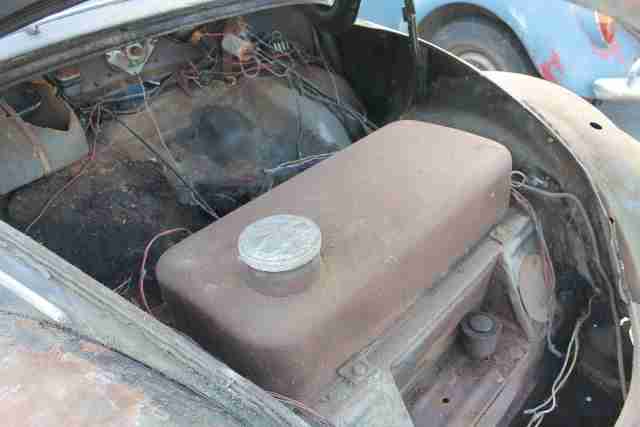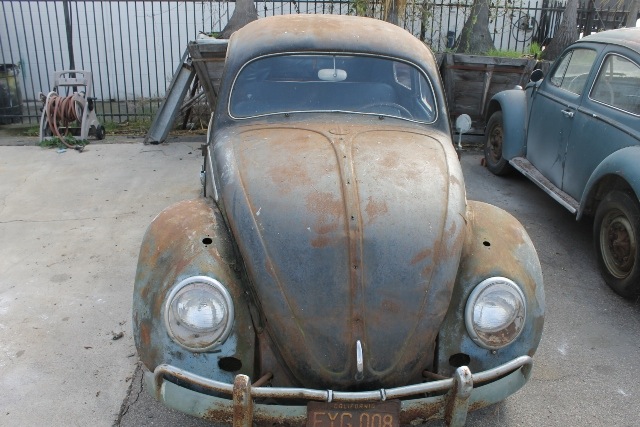 Still looking good dont you think?
What is it about these old cars that suck us in so much...you just want to pat it on the hood!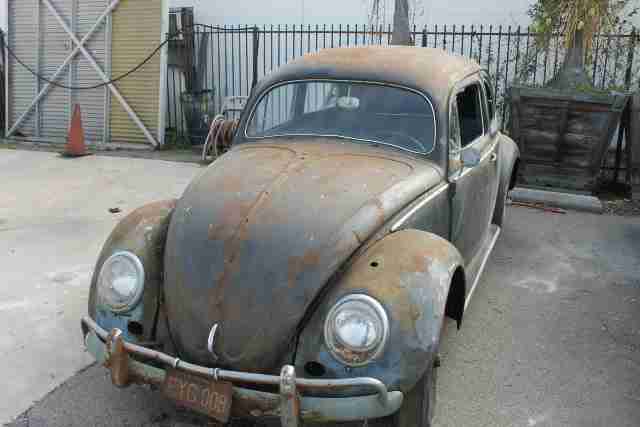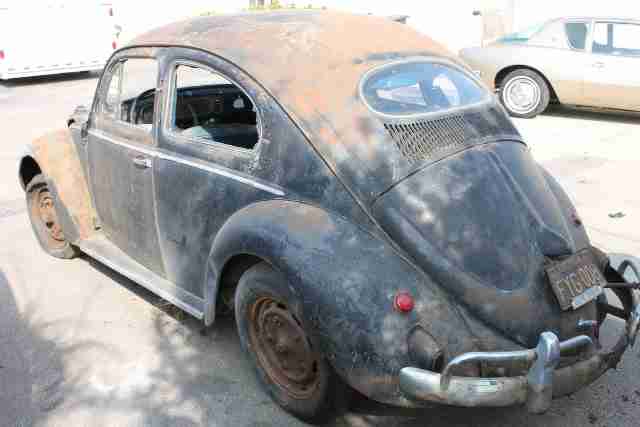 Damn shame somebody stole the engine lid and taillights!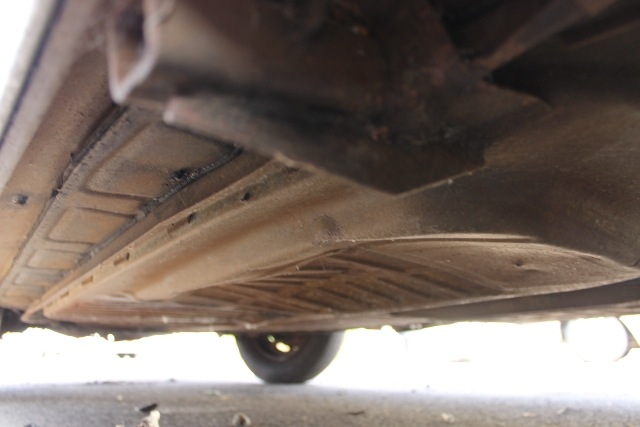 Dang...looks pretty solid under here!!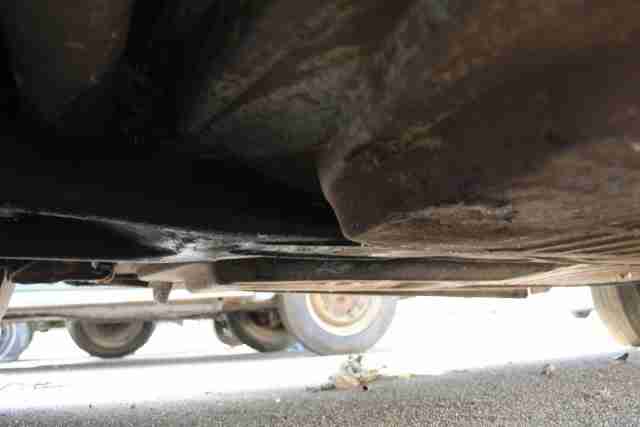 Wow...not bad at all...pans look good!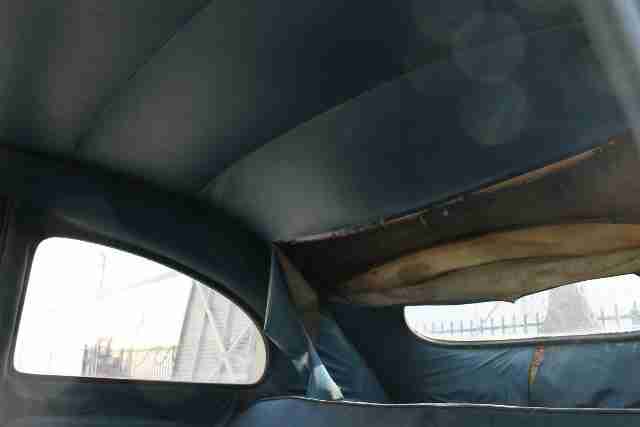 Headliner is sagging a bit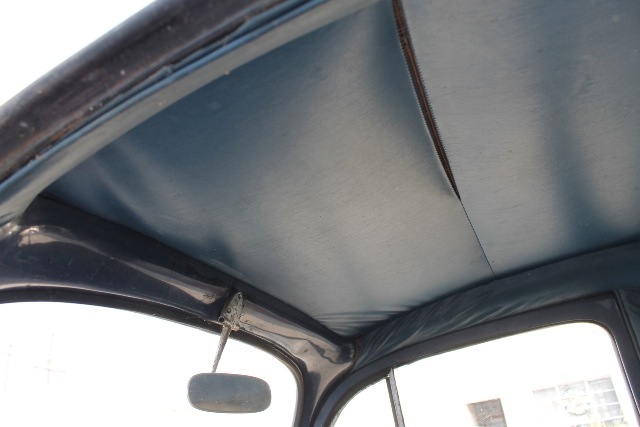 Obviously redone at some point in it's life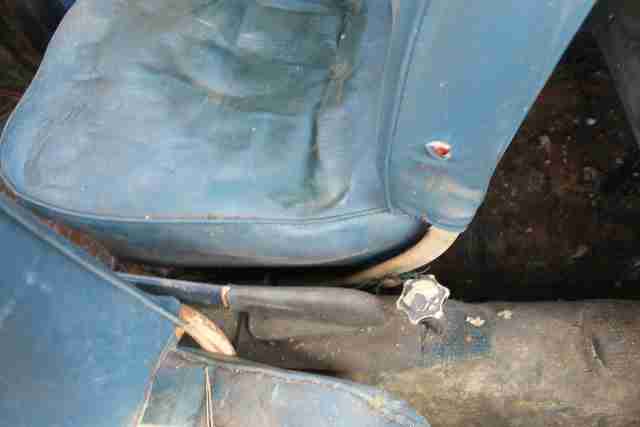 Correct early seats and chassis and all the bits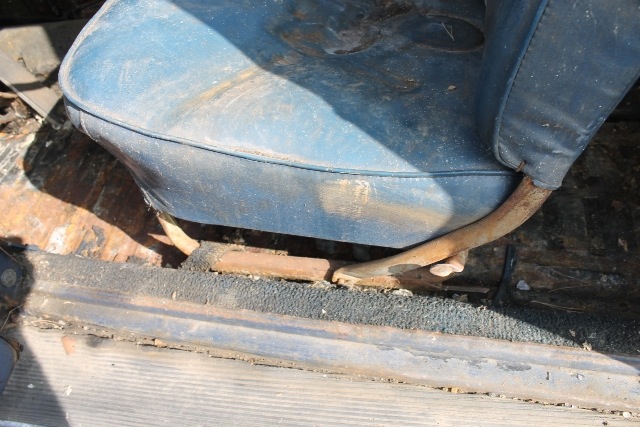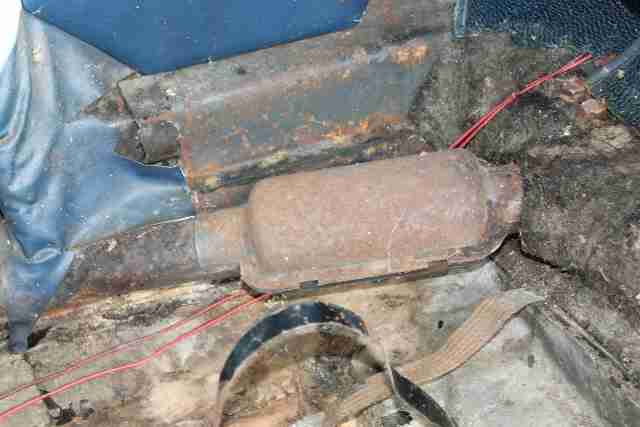 Looks pretty solid back here!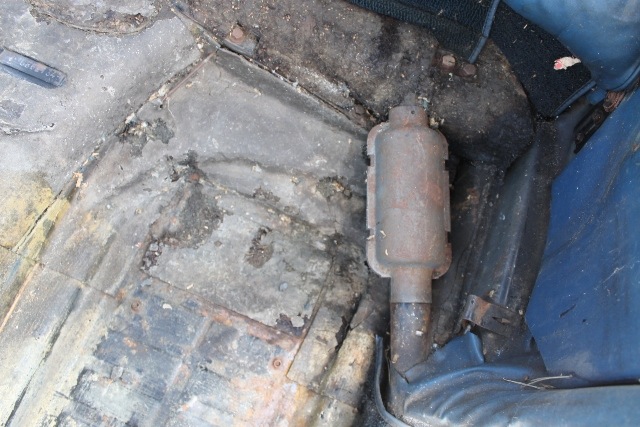 Great foundation to build from!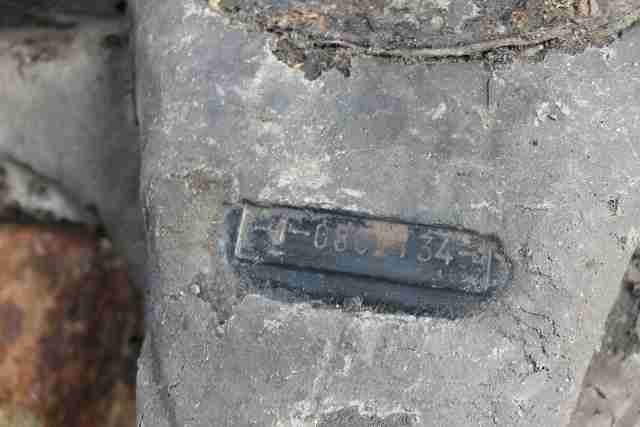 Chassis number.
The early California title with the car notes the engine number as the id number.
This is common with California registrations in the early days.
The original engine with the number that matches the title is still with the car
so verification is simple and all is confirmed to be legit.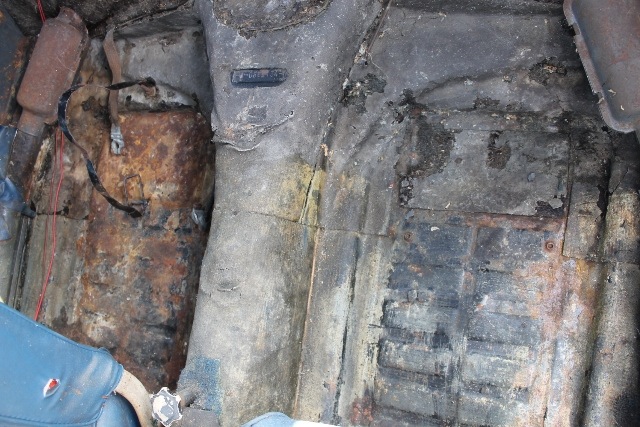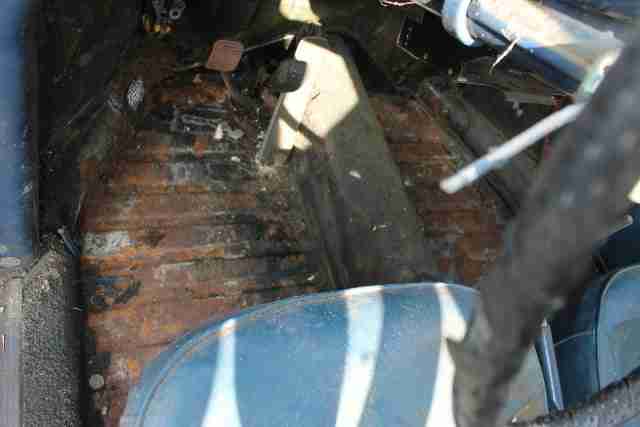 A bit of surface rust...but really it looks quite solid.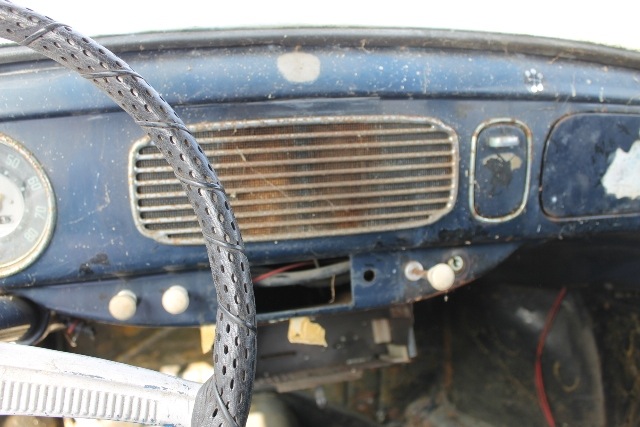 Dash looks complete and uncut.
Radio hole is factory size and shape...not hacked up like so many.
Original speedometer in place.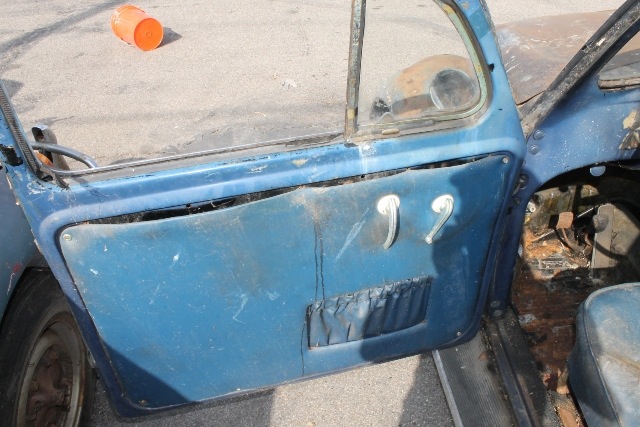 Early ribbed doors and proper grooved handles.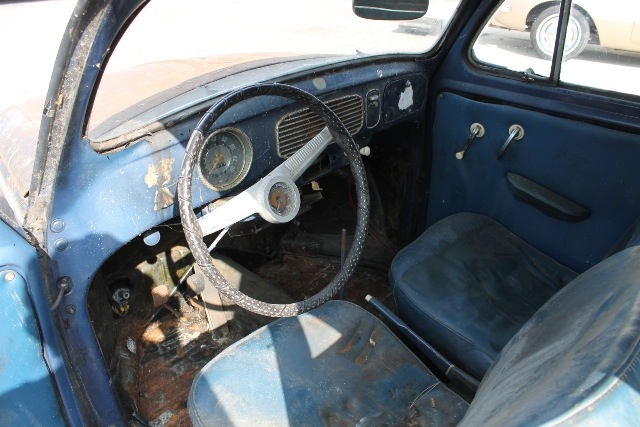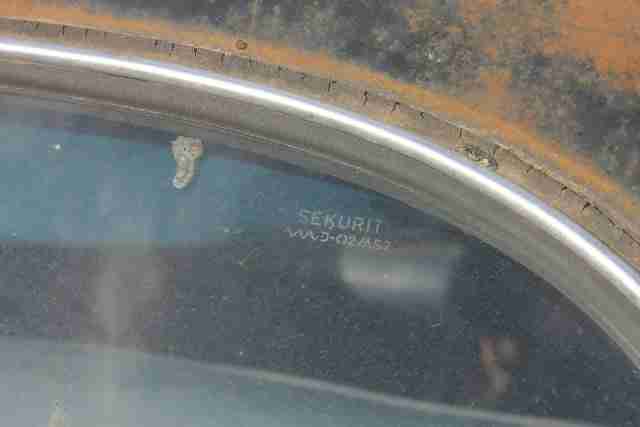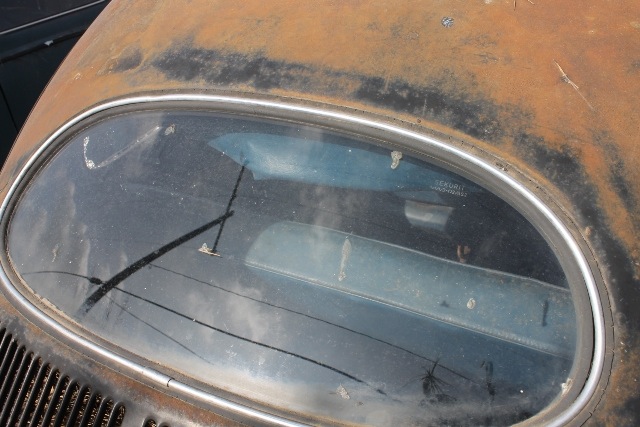 Oval window baby!
These early cars are just awesome.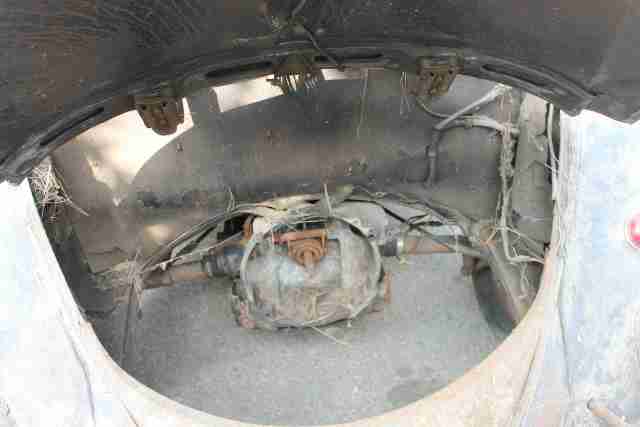 No engine in the car currently...transaxle looks to be a newer unit with synchromesh gearing.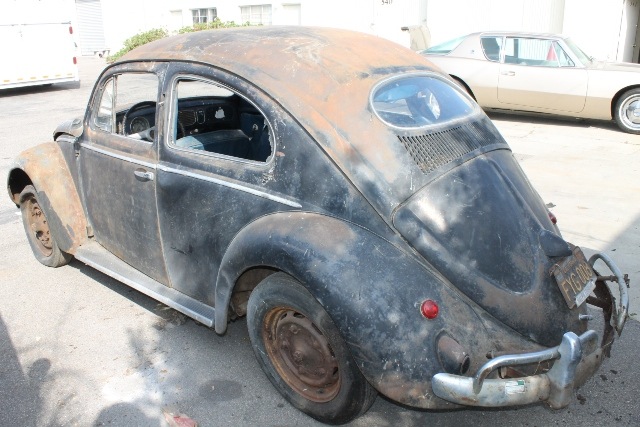 What a great project though...good early car...pretty complete and solid.
original numbers matching engine...yeah...it needs restoration...but what a great place to start from.
And with these as the "before" photos...great fun to share with the car once restored.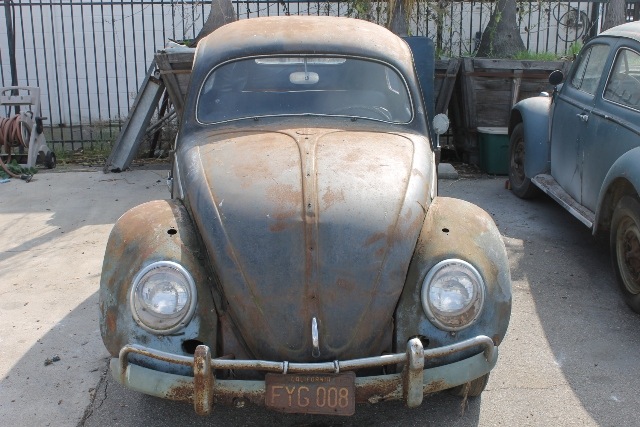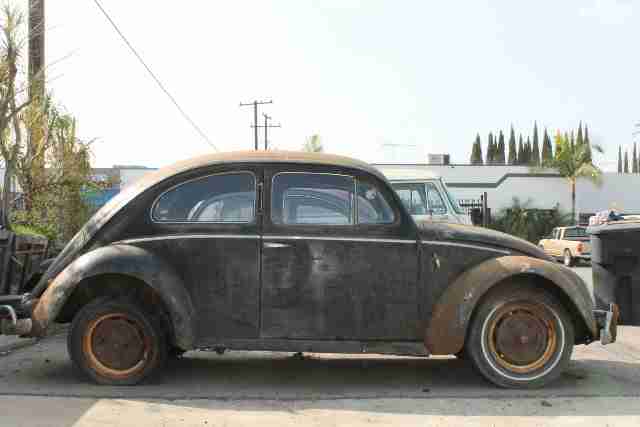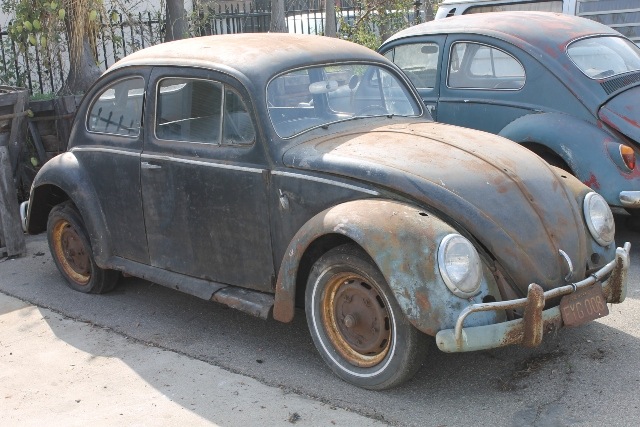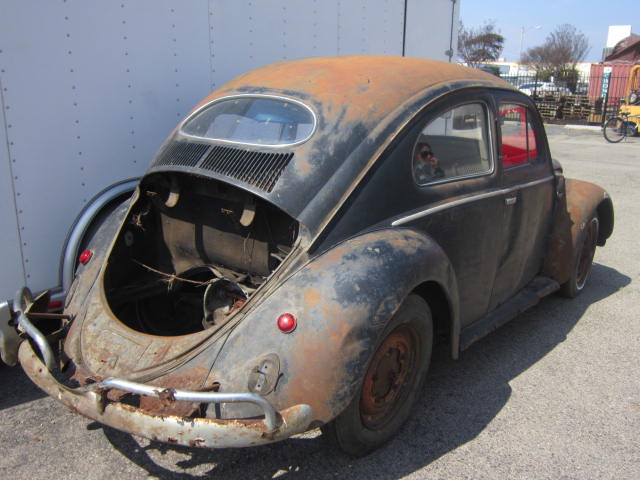 So...what do you think?
Is it YOU that is going to take this on and breathe life back in it?
Go for it!!
Oh...and if you happen to see some guy at a swap meet selling the taillights and decklid off this car...call the police!!
SOLD!
Please CLICK HERE
for all Current Listing
---
For More Info...CALL
951-767-1600
or email
oldbug@earthlink.net
---