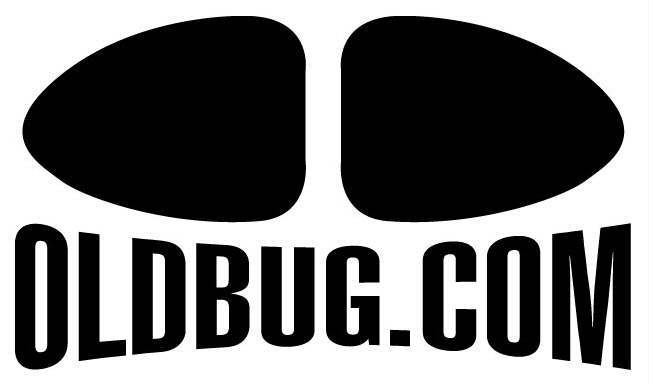 1959 Rometsch Cabriolet
One of the rarest Volkwagens in the World!
---

This is an extremely rare Volkswagen called a Rometsch.
Built in Berlin in very small numbers all by hand from aluminum.
Each car an incredible work of art.
This car is number 566 and is one of perhaps less than 30 known to exist in this body style.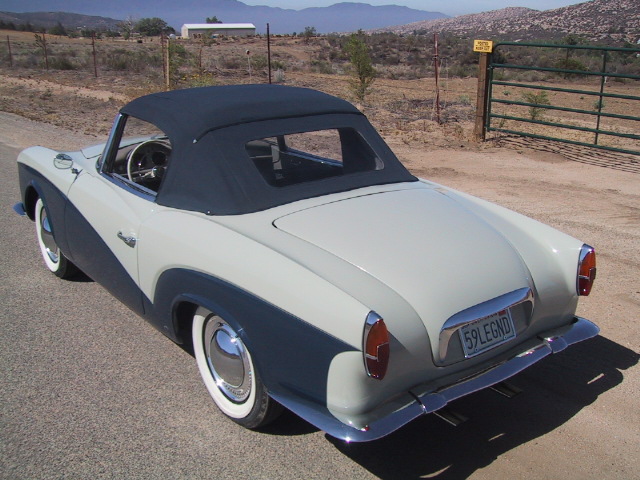 This car has undergone a complete ground up every nut and bolt restoration and is a pretty stunning example.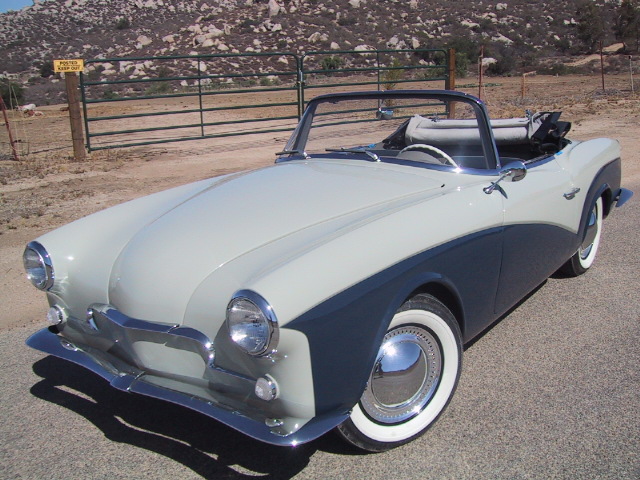 The style is pure 1950's with a blend of European and American styling influences.
The color combination of light grey with navy sides is accented by a dark grey pinstripe
and the bright chrome and wide whitewalls give it a very beautiful presence.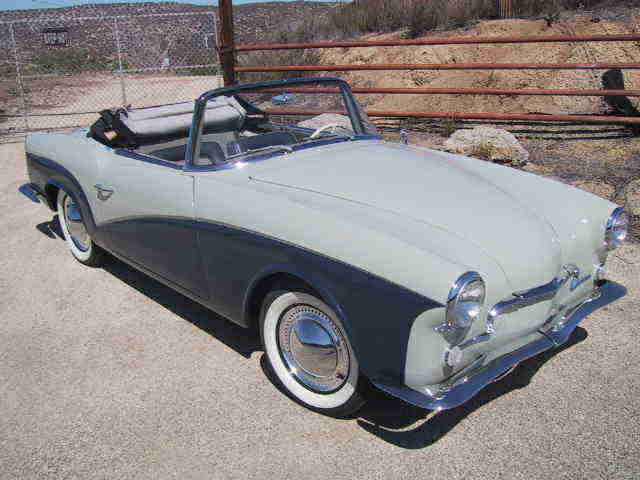 A gorgeous car with fabulous style.
The rarity factor is through the roof on this car. Much rarer than a Hebmulller.
As time goes on Coachbuilt cars such as this will lead the pace in value.
Recently we sold an un-restored Rometsch Coupe, non-running and in very shabby condition for $45,000.
A restoration of a car like this can be a very expensive endeavor. Many of the parts are unique to the model
and with each car being hand built, even parts from the next car on the assembly line might not fit.
Each one was a bit unique. There are stories of movie stars owning these cars, apparantly
Gregory Peck owned one as did Audrey Hepburn. This wasnt a VW sold at every dealership.
They were imported to the US in very small numbers, with perhaps the most being sold in Hollywood
at Competition Motors, the same dealership that James Dean bought his Porsche 550 spyder.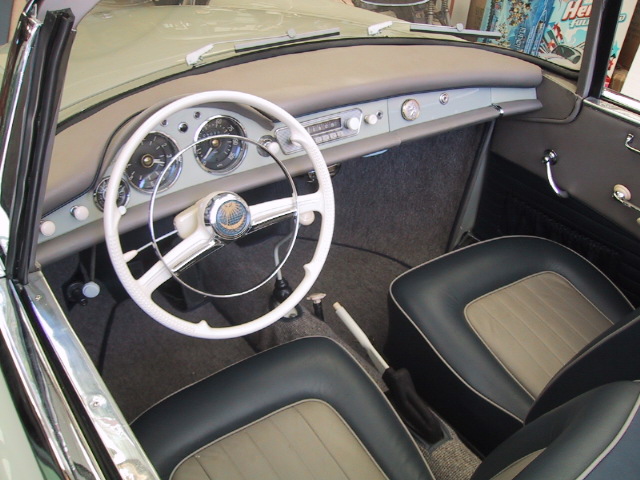 The interior of the car is beautiful. The seats, panels and dash are unique to the Rometsch.
Real Petri steering wheel with full circle horn ring and sun and moon button (not a repro).
Wheels like this in this condition have been known to sell for upwards of $3000 just by themselves.
This car is loaded with the goodies. Blaupunkt radio, ultra rare fuel gauge, etc.
The dash is very remeniscent of the Porsche Speedster dash, yet a good bit fancier.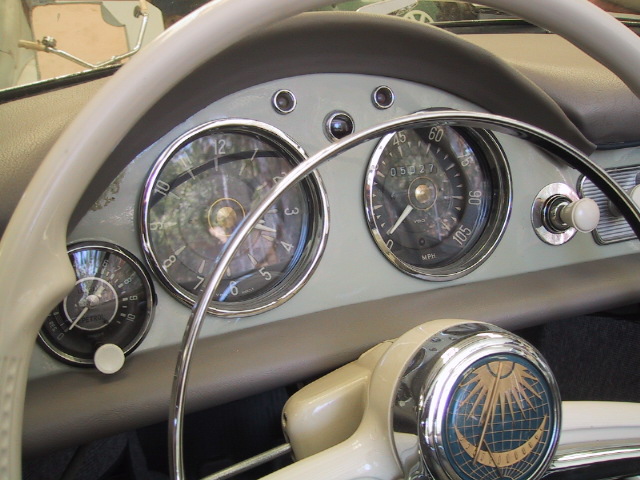 Detail of the instrumentation.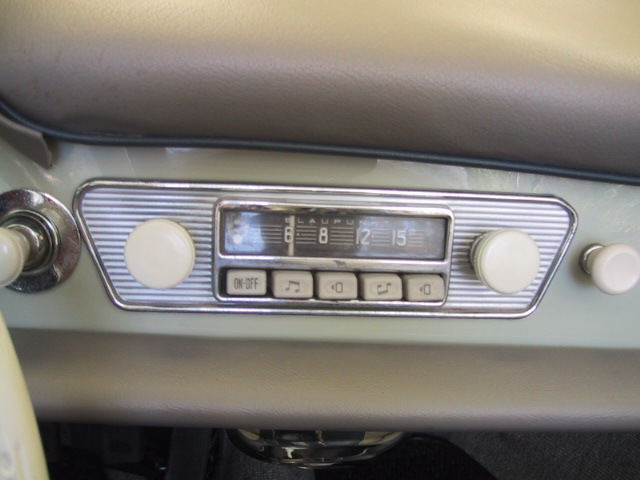 Blaupunkt period radio is set in the dash but is not hooked up currently.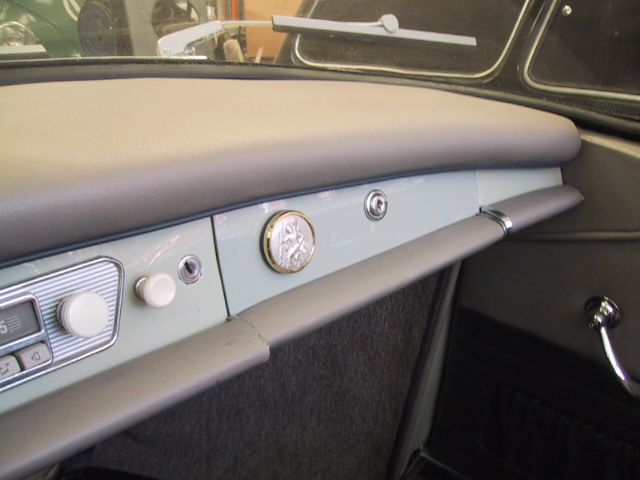 Missing one small bit of end trim on the dash pad below the glove box (the little chrome bit)
Im still working on that spot to finish it better...I also plan to respray the glove box door for a better match.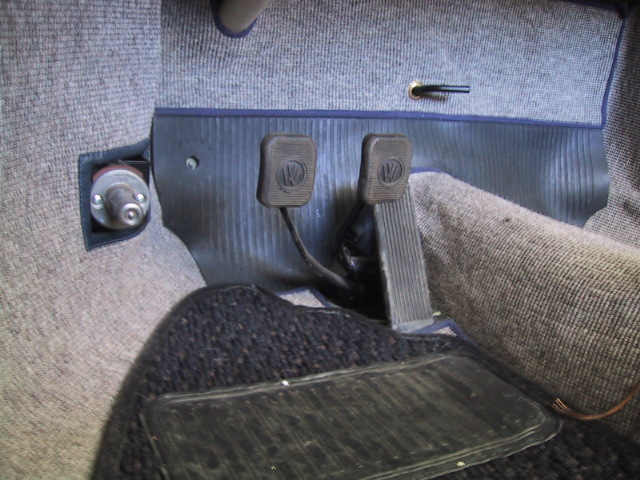 Carpet is the high quality German square weave in grey with navy blue binding.
A set of "coco mats" were made to help protect the carpets.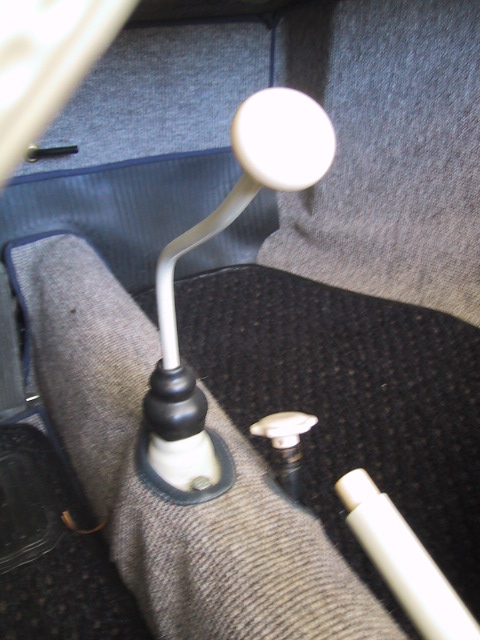 The curved shifter is pretty unique.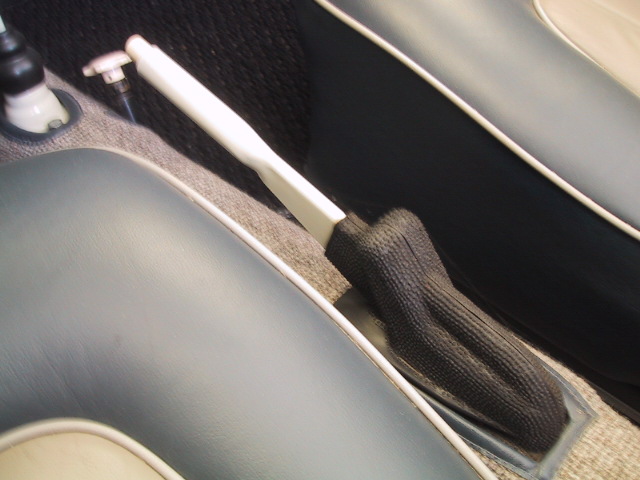 Nice fit and finish around the handbrake and other openings.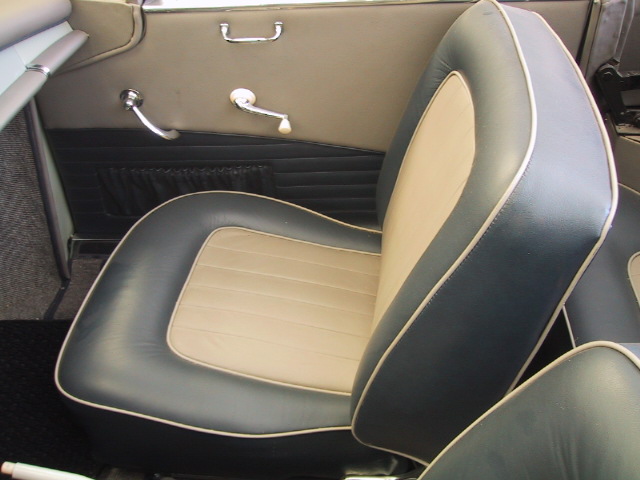 The seats in these cars are quite unique in shape.
The upholstery is done in grey and navy with grey piping as are the door panels.

Detail of the back of the front seat.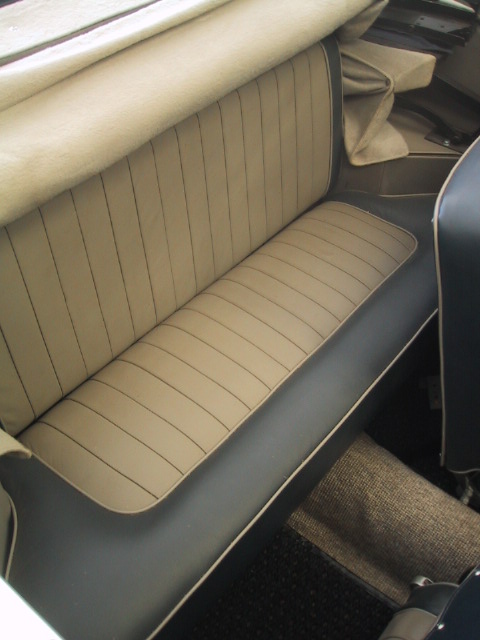 Rear seat is done to match of course. Luggage area behind the seat is properly carpeted in the German square weave.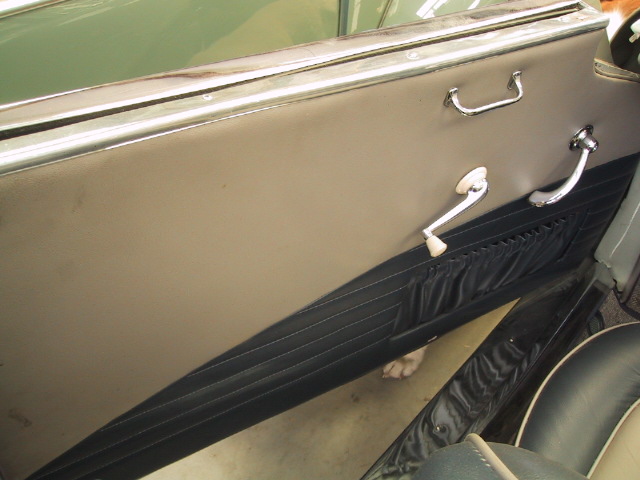 Door panel detail is very attractive.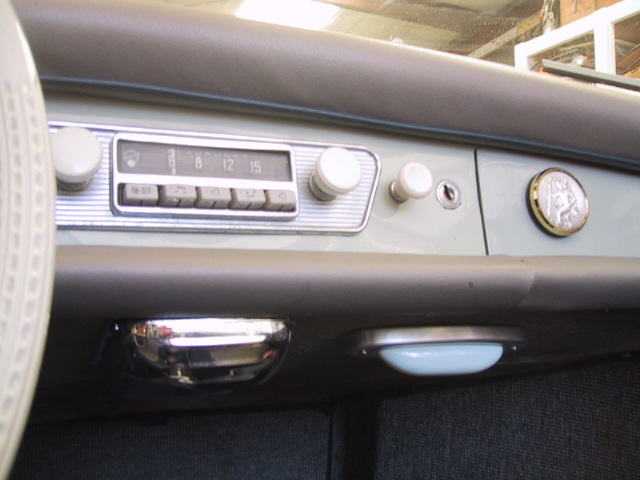 Early domelight and 356 Porsche style ashtray.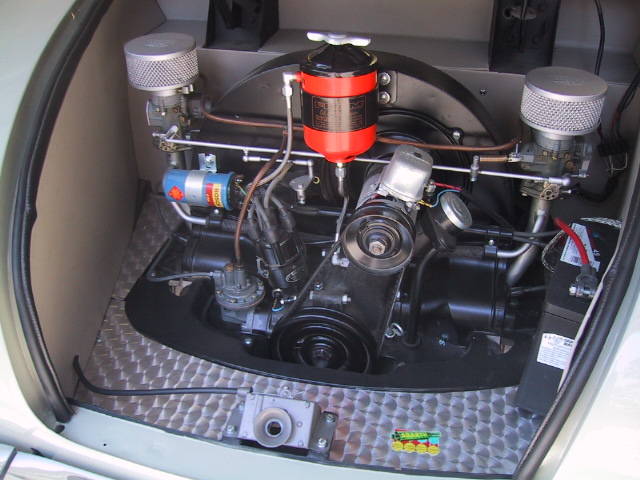 Out back is a completey restored and rebuilt Okrasa engine detailed to show standards.
Try pricing a rebuild of this sort of engine these days... try close to $10K... yikes!
Beautifully done with all the proper bits.
Still 6 volt electrics as original, suspension and floor pan are all restored and detailed.
Brakes, clutch and transmission are all new or rebuilt. The cars only been driven less than 50 miles since completion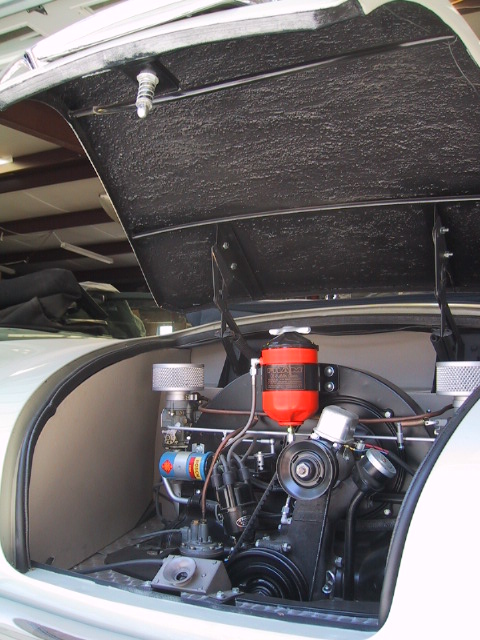 Its pretty fresh indeed.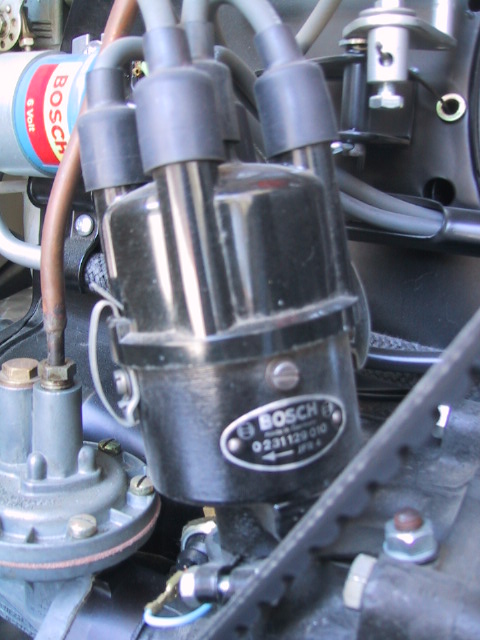 Bosch 010 distributor.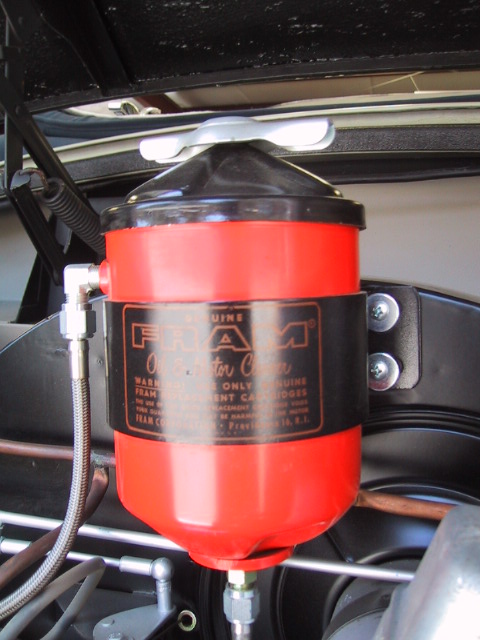 NOS Fram oil filter.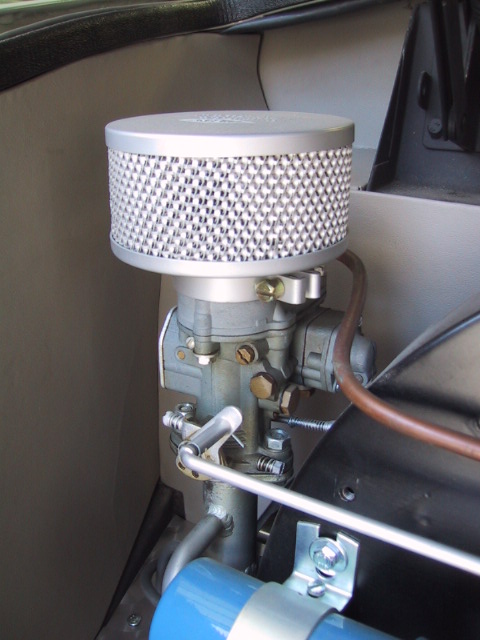 The Okrasa carbs with proper Knect air cleaners.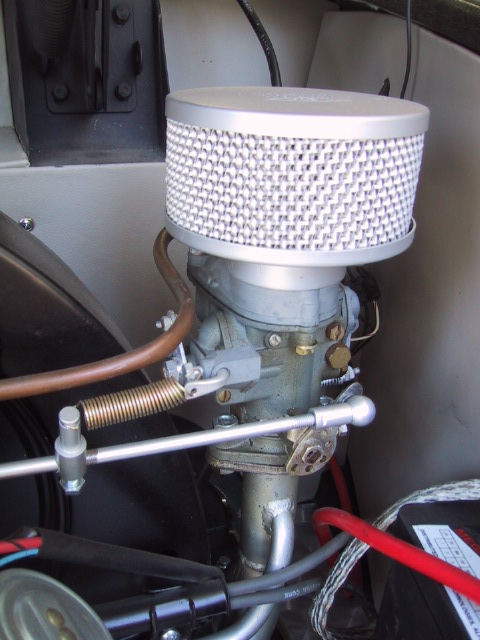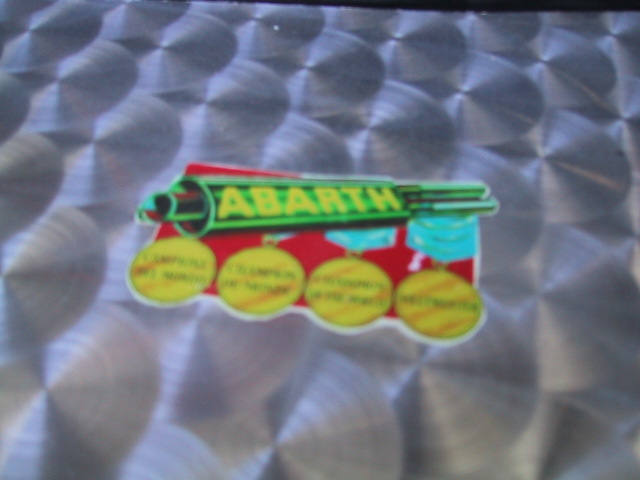 Abarth decal on the engine turned aluminum engine compartment panel.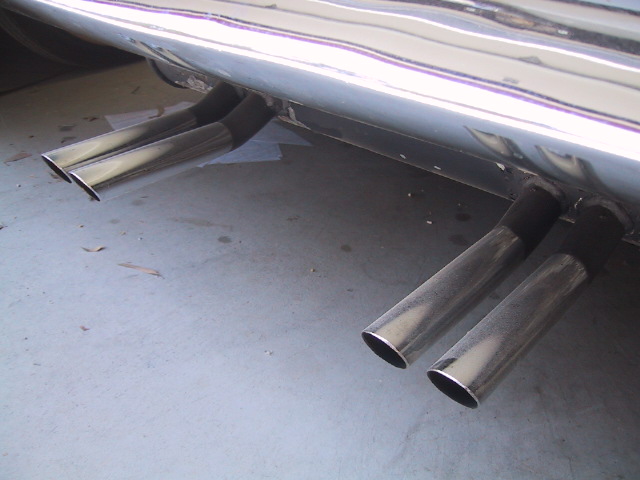 Reproduction Abarth style exhaust.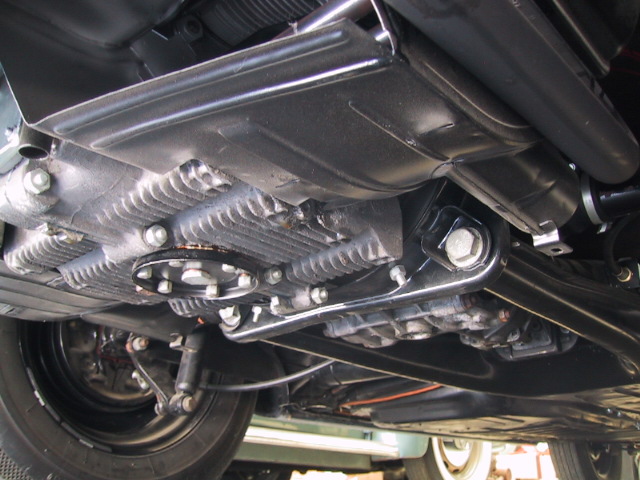 Very clean and tidy underneath.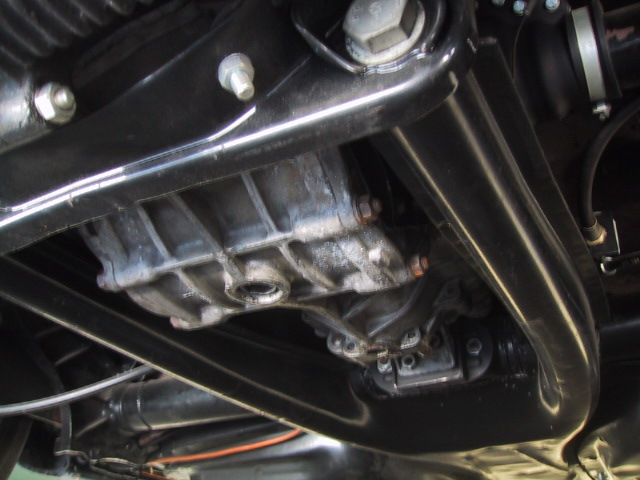 Synchro transmission.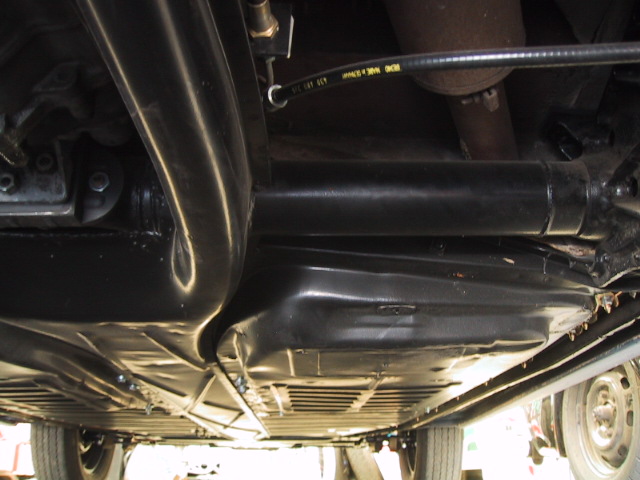 Very clean floorpans and suspension.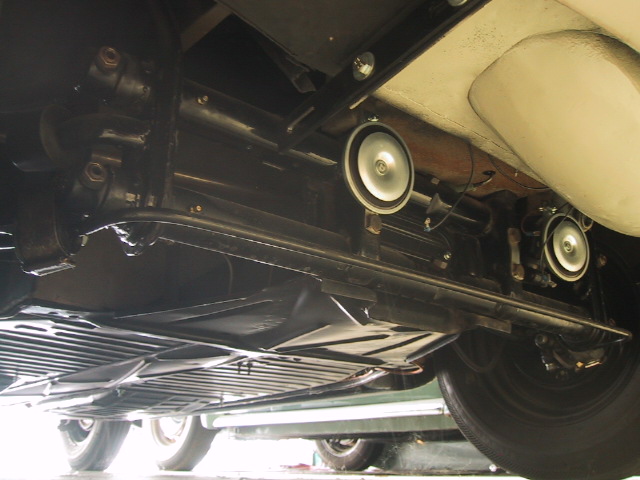 Front end detail.

Denman wide whitewall tires with smooth caps and very rare vented trim rings.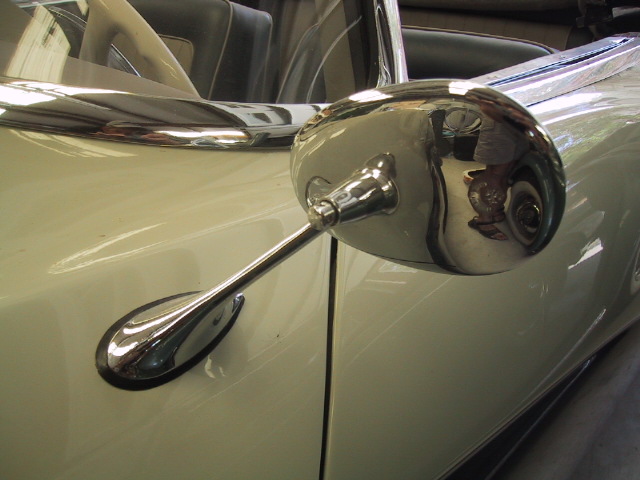 German made mirror is quite interesting.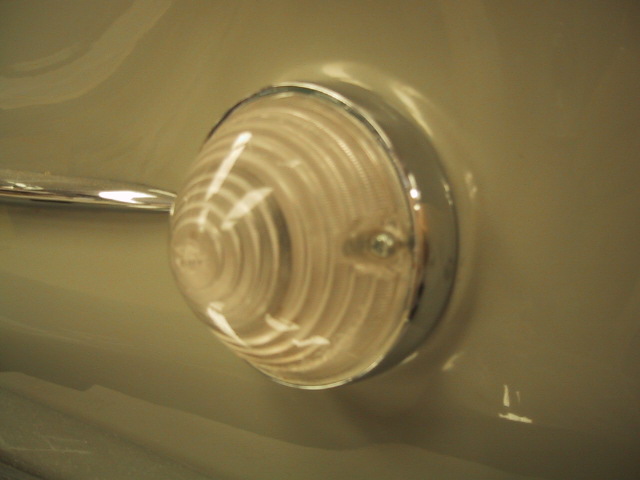 Turn signal lenses up front are NOS.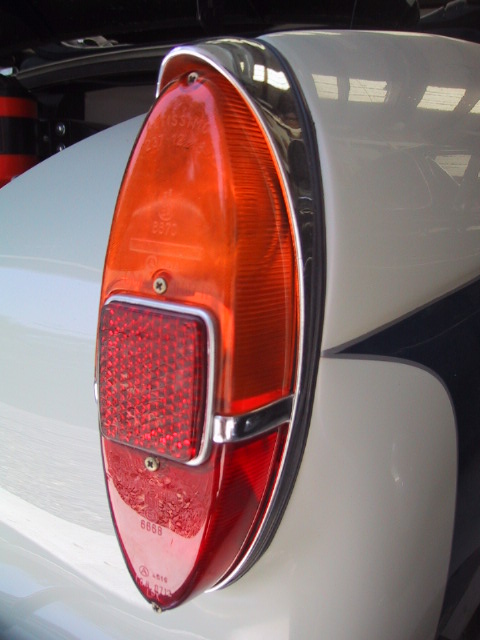 Taillights in back are NOS Italian units that are gorgeous.
Note the nice pinstripe detail on the two tone paintwork.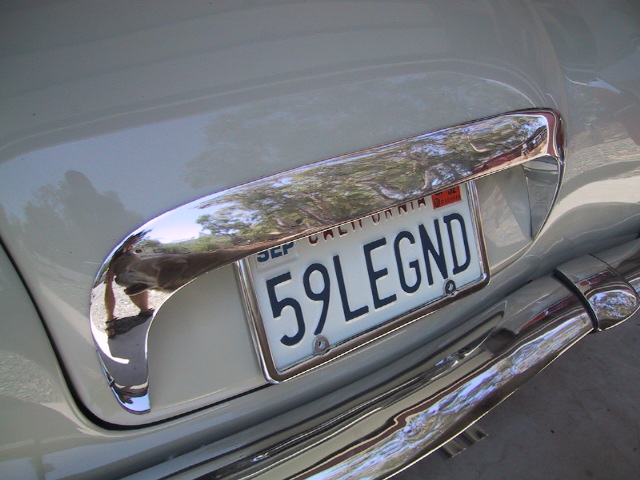 The chrome mustache over the plate.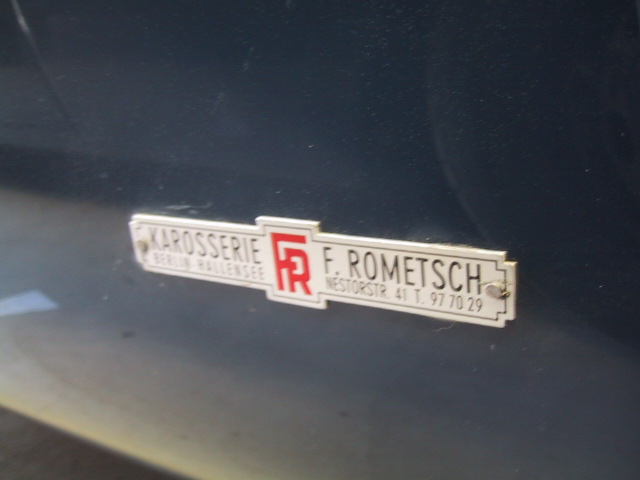 Rometsch body tag on the passenger side front fender.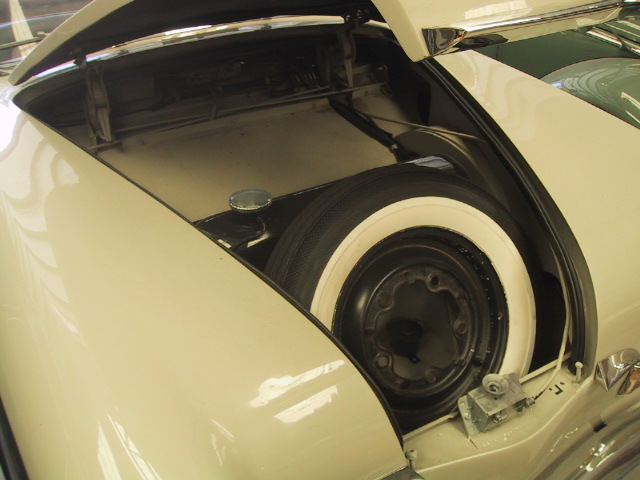 Matching spare under the hood.
Upholstered panels similar to the engine compartment will soon be made to trim this area out properly.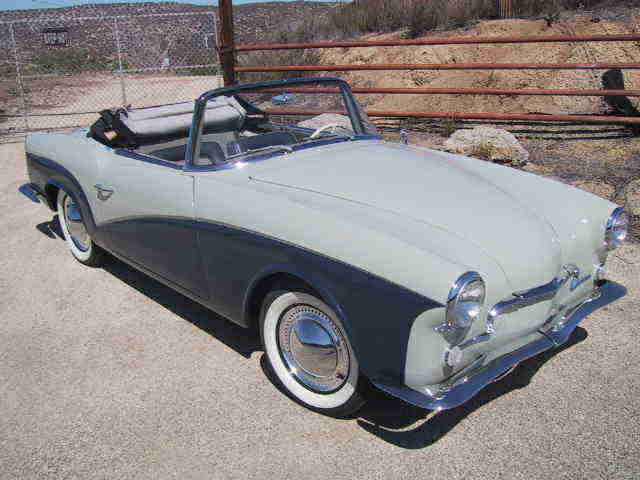 So there you have it.
An amazing car searching for a discriminating owner.
A rare opportunity to aquire one of the "Holy Grail" cars of the VW World.
Its not often you see one of these on the market.

Asking
$69,500 obo

also open to trades...what have you?
---
For More Info...CALL
951-767-1600

Or email bugnbox@earthlink.net