1966 BMW R50/2 For Sale
---
SOLD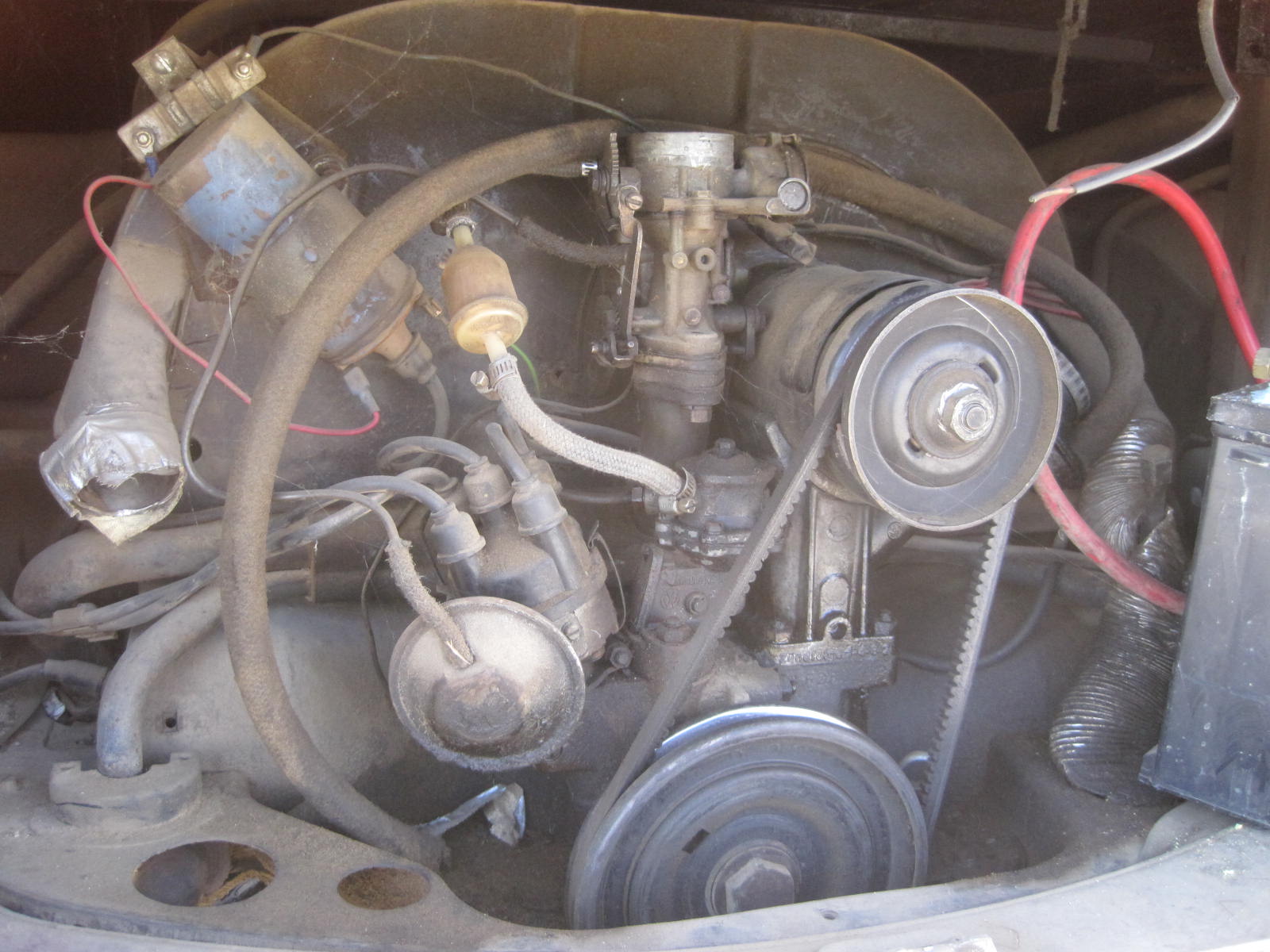 This exceptionally well restored vintage BMW motorcycle is a beauty.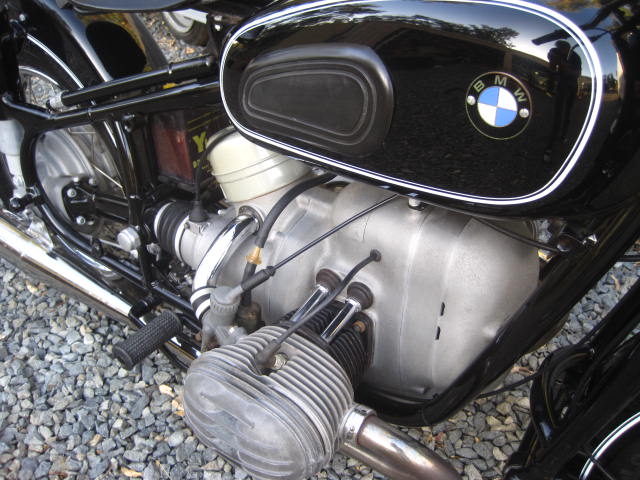 The bike was restored back in the mid 90's, was ridden a fair bit and then stored away.
It was recently brought out and has been detailed and tuned and is suitable for display or weekend play.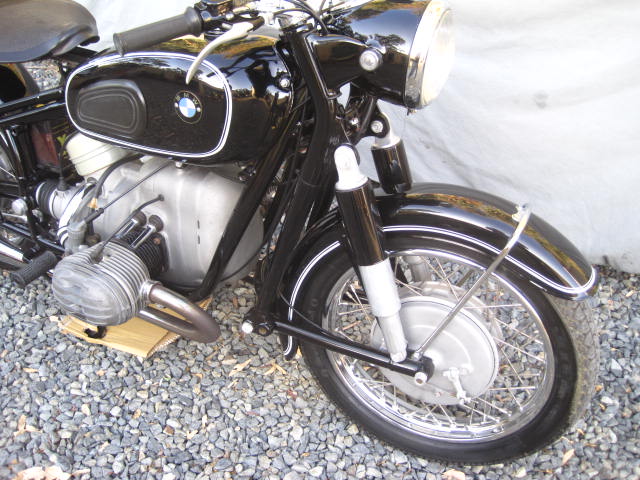 The bike features the "Earles" front forks.
These forks are perfect for sidecar applications...and this bike was built with that in mind
as there are factory mounting spots for a sidecar!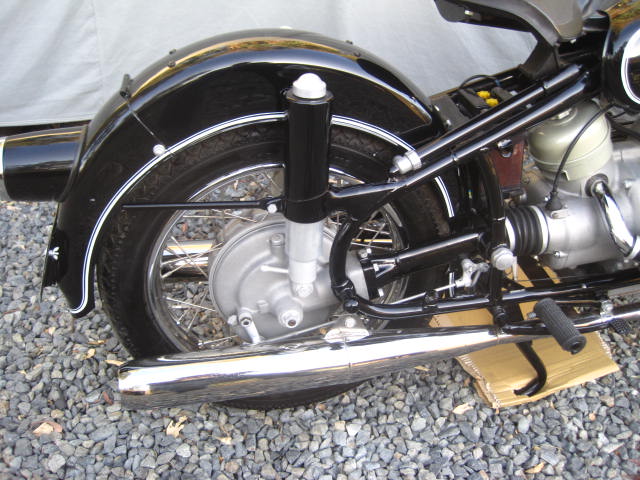 The plunger style rear shocks are also another very cool detail on this model.
Note the original frame mounted tire pump alog the top tube.
Great bike...beautiful design and one that look much older than the age it is.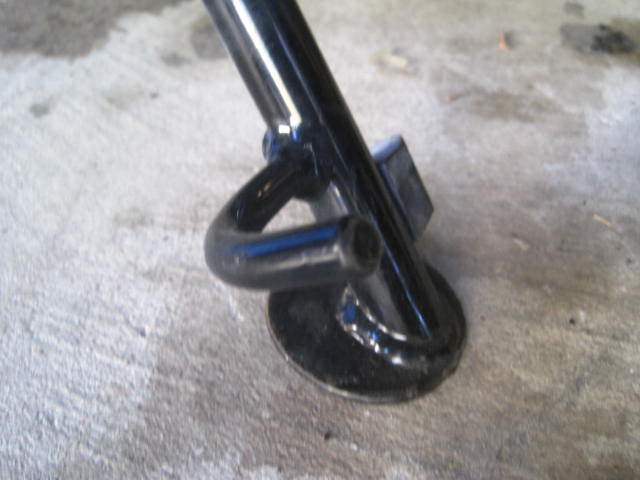 The bike is very well restored and is quite clean...barely any use visable to the wear spots like the kickstand.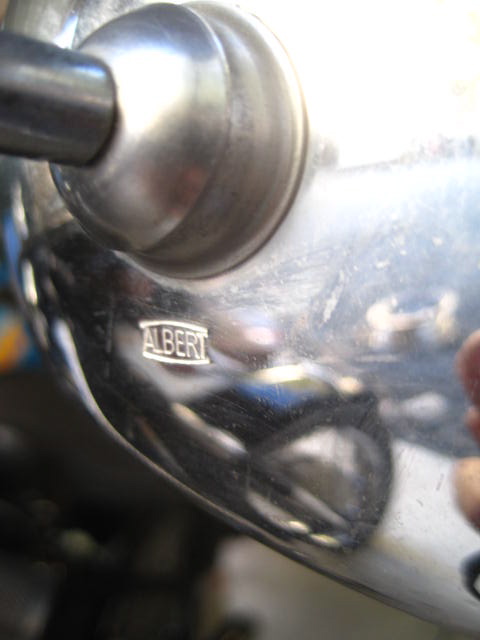 Mirror is an Albert as original.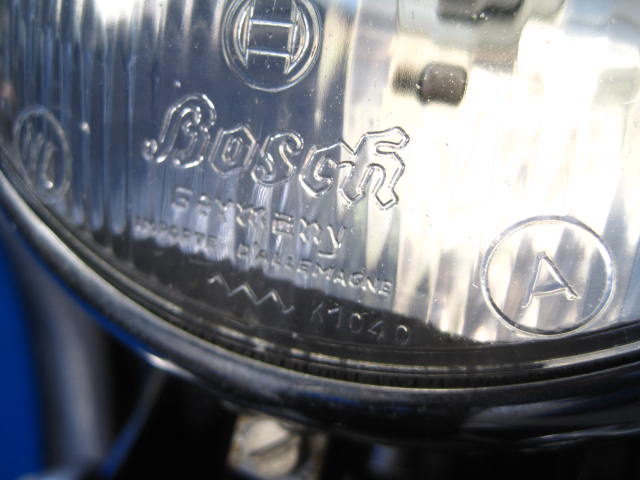 Bosch script headlamp.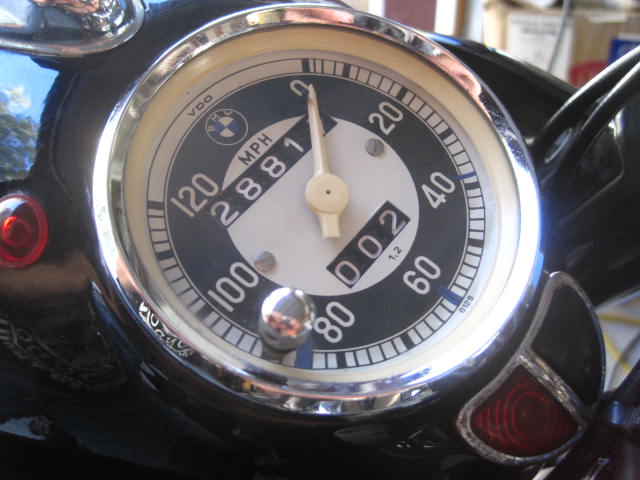 Odometer reads 28,800 miles.
I caught a nice reflection of my shirt in the steering dampner knob....had to share.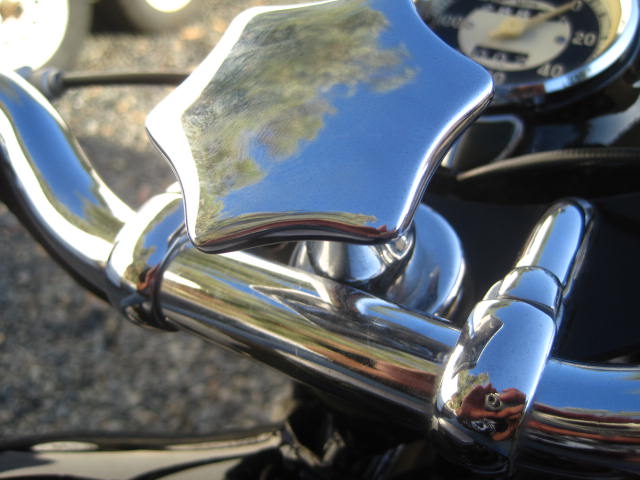 Chrome is very nice.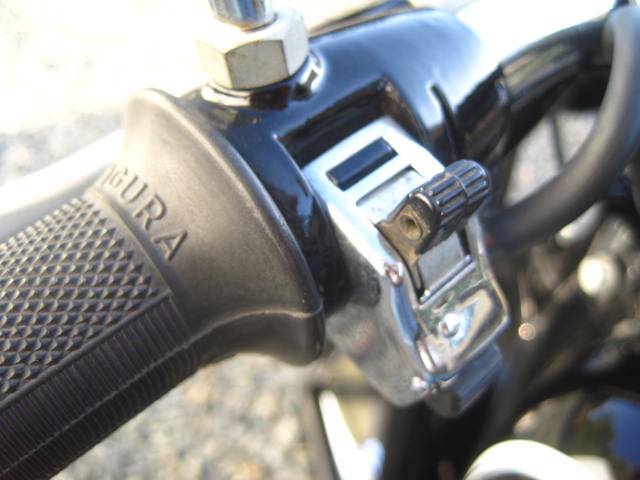 Controls are all clean.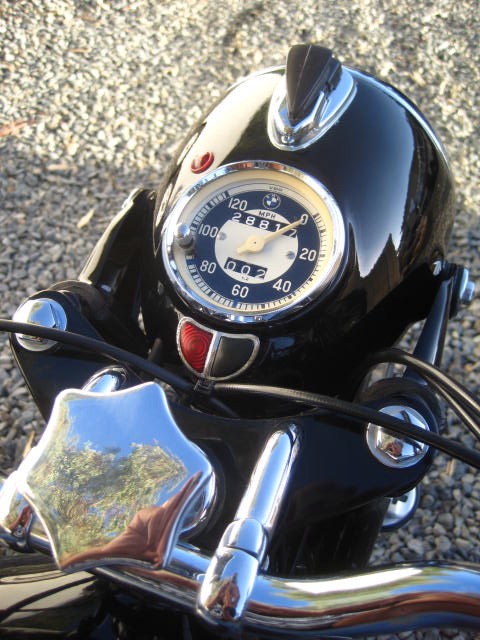 Such great shapes...I love these old BMWs!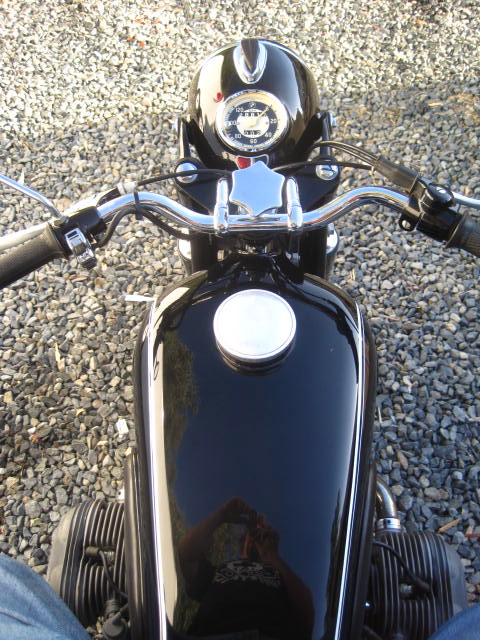 The view from the saddle...so nice!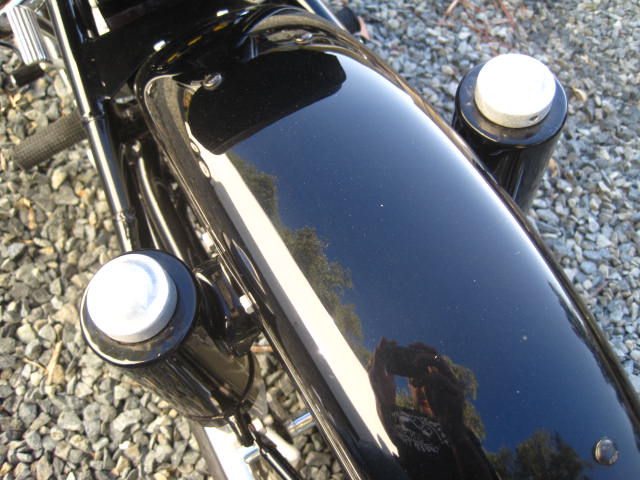 Paint is in excellent condition and very nicely done.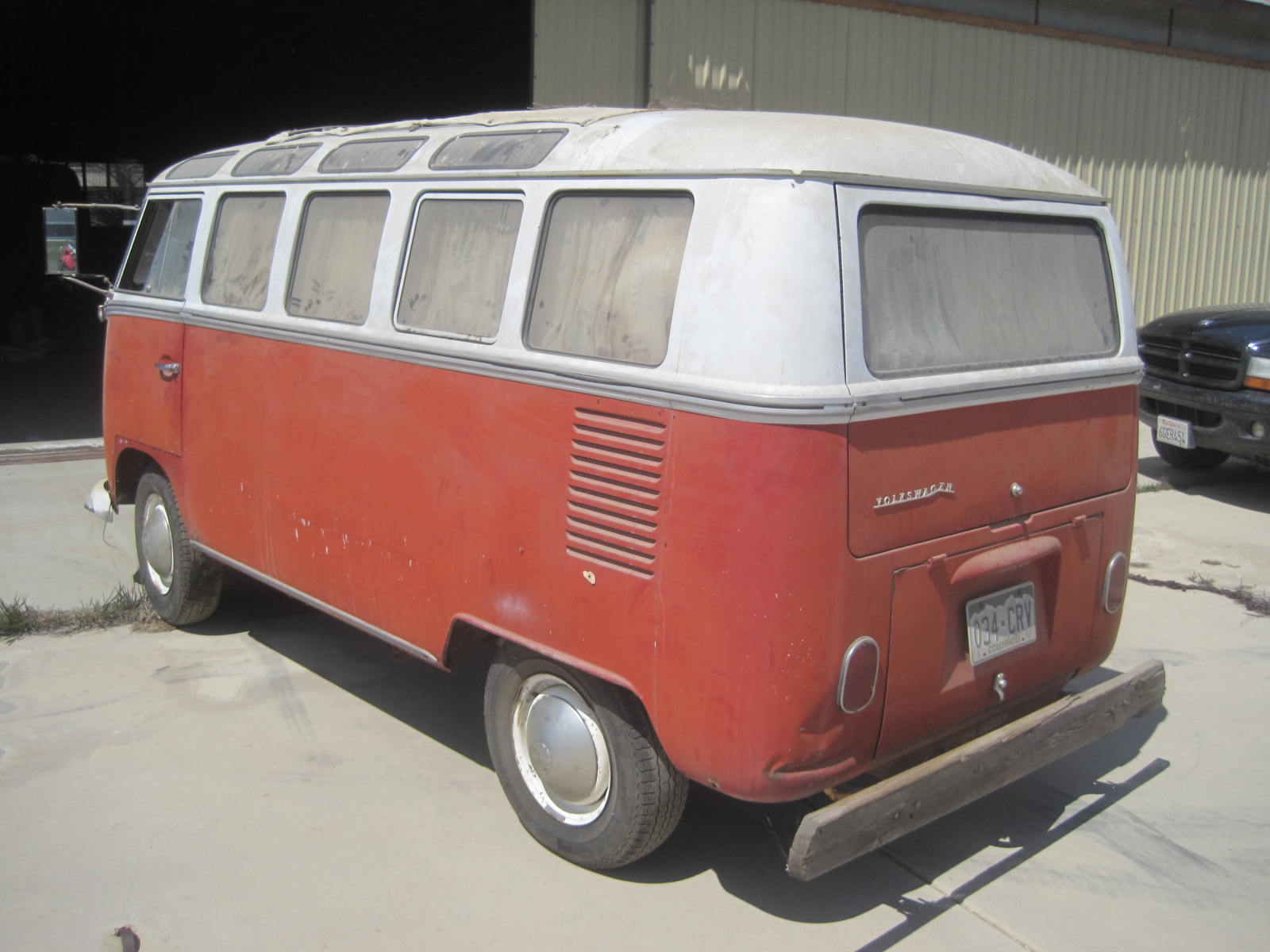 Saddle in very nice condition...just a couple very light surface cracks along the front.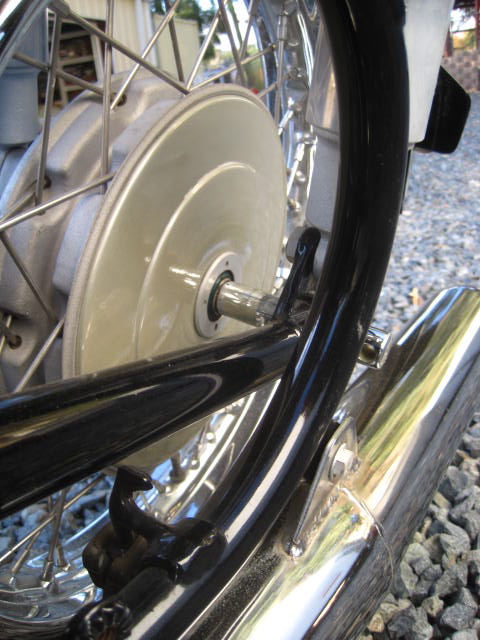 Wheels and hubs are very clean and well detailed...this was obviously a professional restoration..very clean.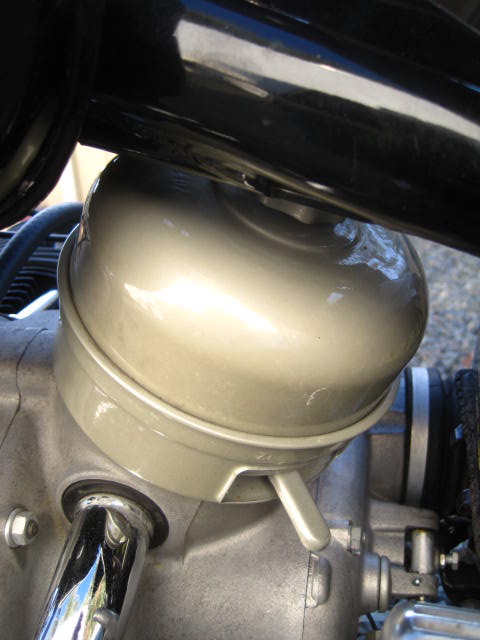 Air cleaner.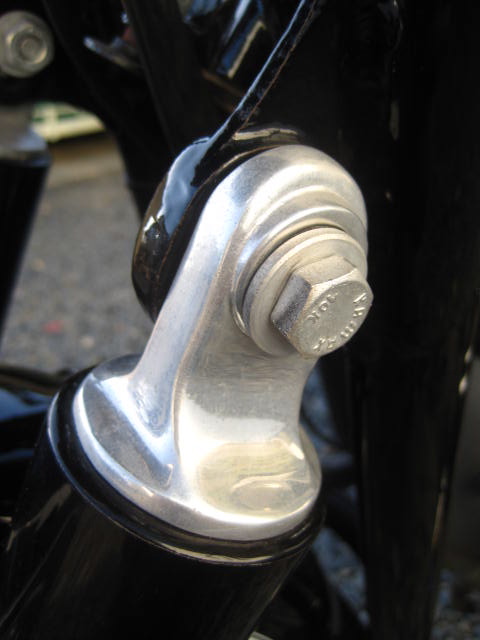 Front shock mount...note the use of the proper German Kamax hardware.
Very clean hubs.
The tires by the way have very good tread but the sidewalls do have some age cracks.
For display I would say they are fine as is, but for any serious riding addressing this would be a wise safety move.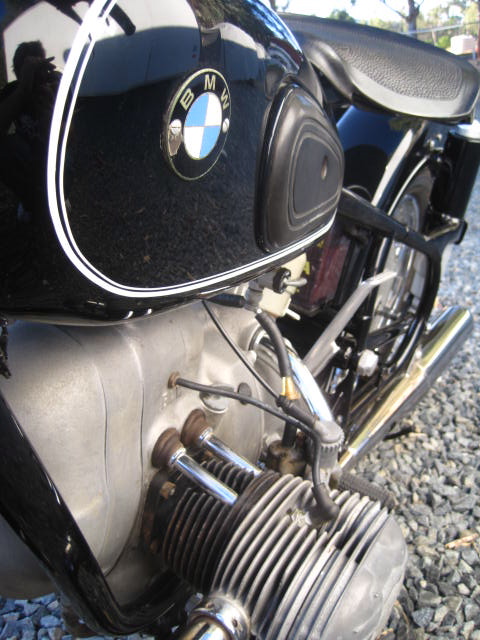 There is a chip in the enamel on the tank emblem on one side.
The key for the toolbox has been misplaced...so I have no clue what is within.
The title of the bike has also been lost, but the owner is working on getting a replacement.
It has been a part of a sizeable collection...keeping track of all the paperwork must be tough.
I have no concerns about the legitimacy of the ownership...it's just paperwork.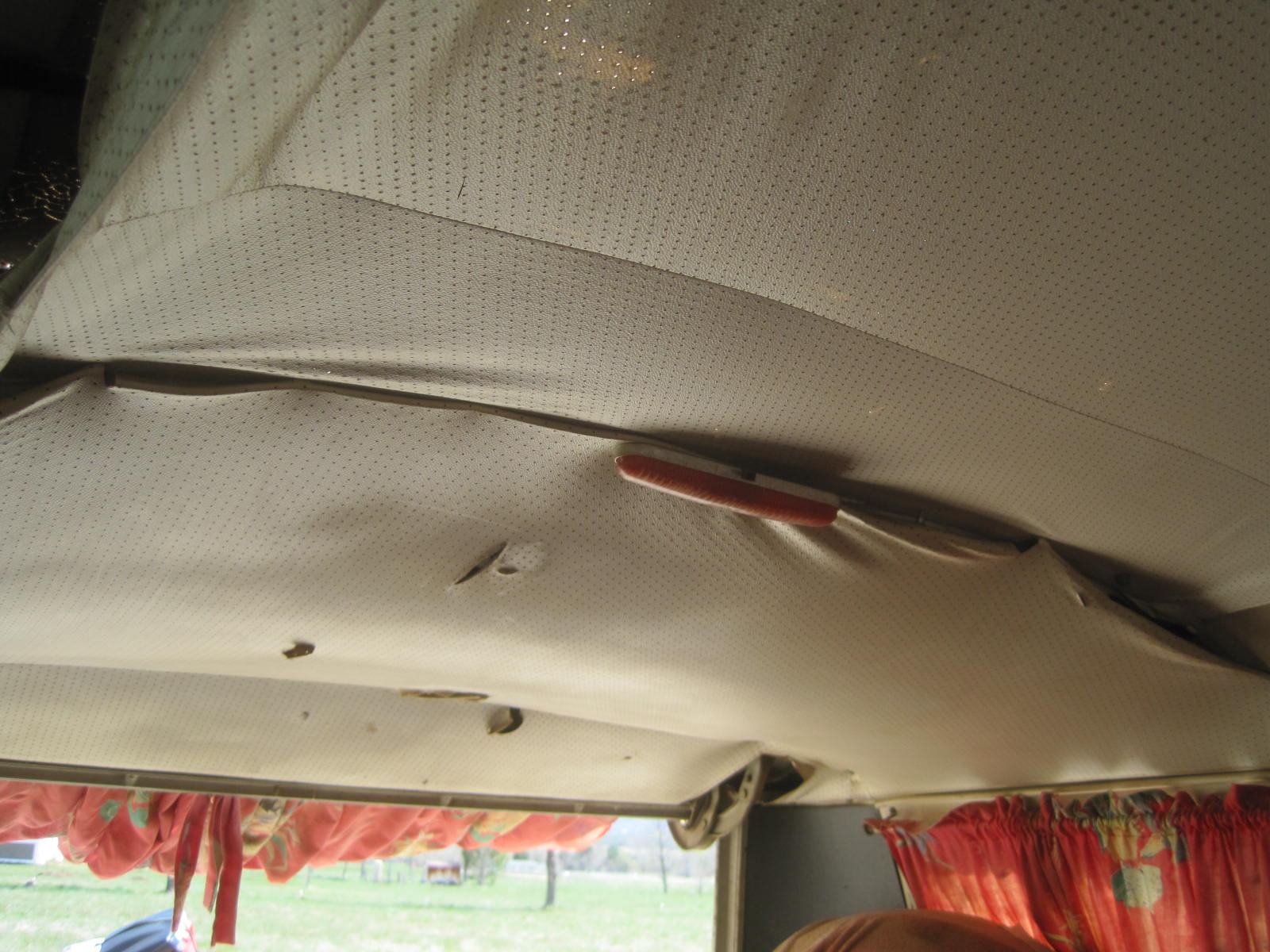 Head badge number matches the frame number and engine number!
Engine number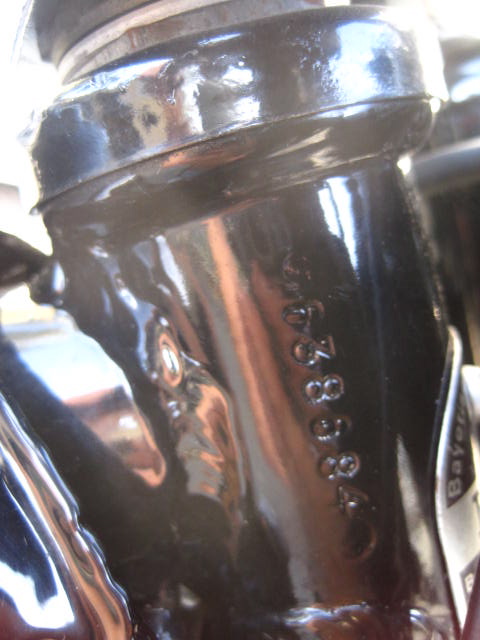 Frame number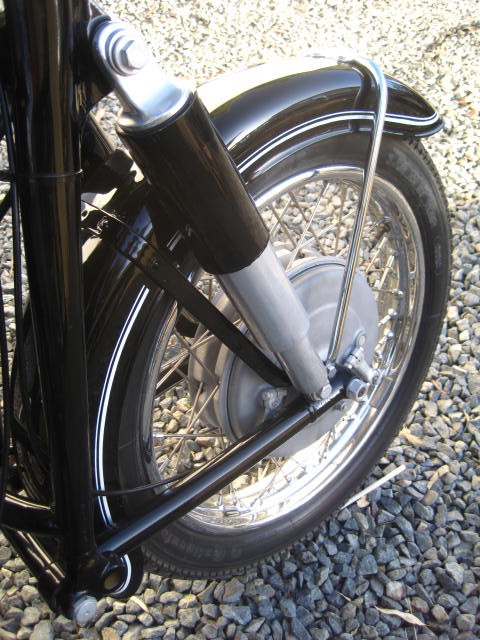 Those beautiful forks...
The handling of these forks requires a little getting used to, at slow speed the front end does feel a bit heavy.
But like with anything...you get used to it.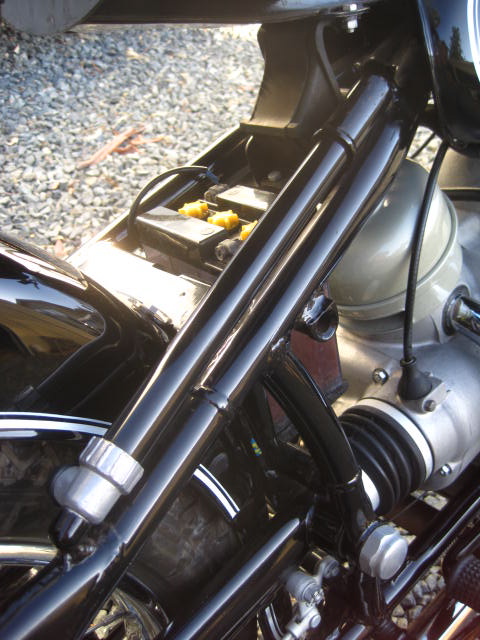 Tire pump.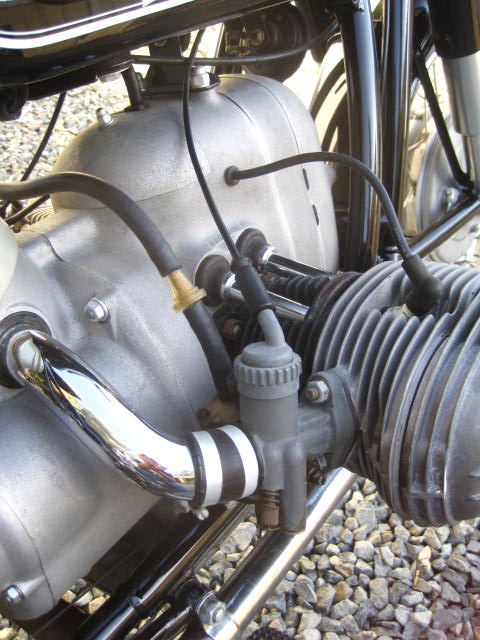 Fuel lines have been recently replaced...I suppose for concours judging they should be cloth covered lines
(an easy fix)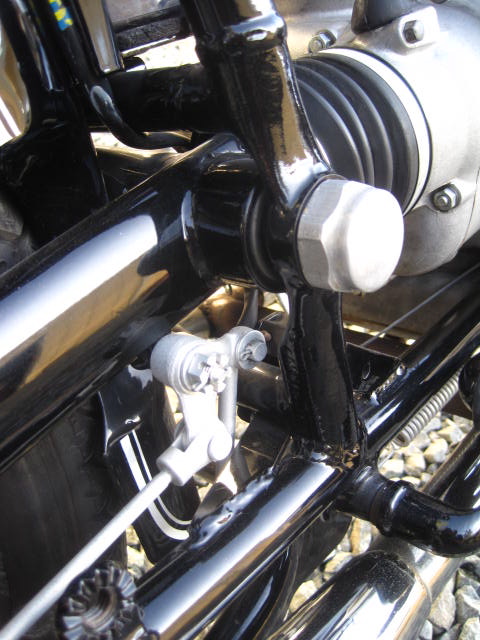 Very clean hardware...not often you see a bike done to this level.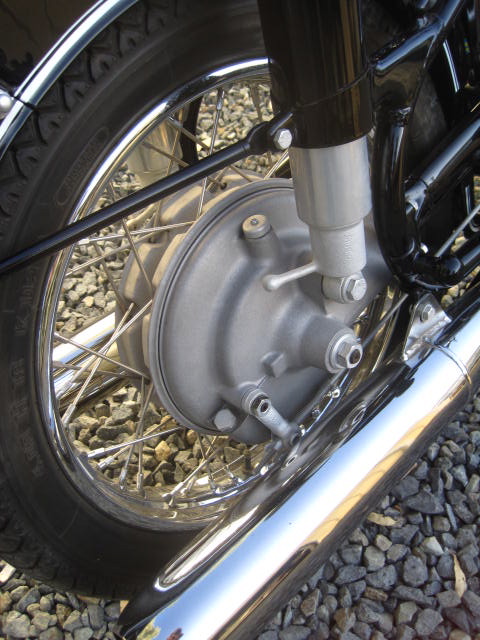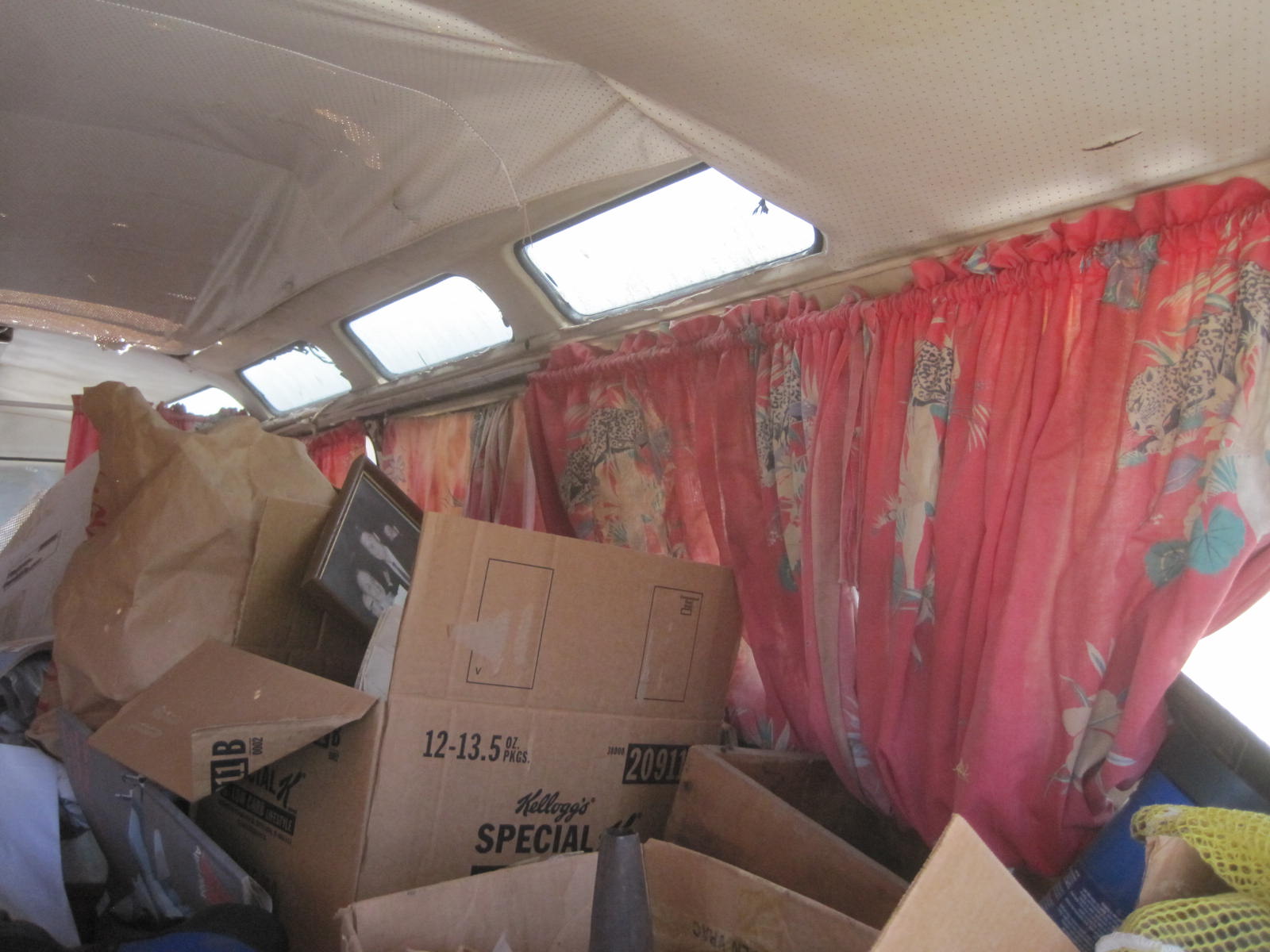 Sweet!
Last registered in 1996 here in California...so it has been off the road for a while!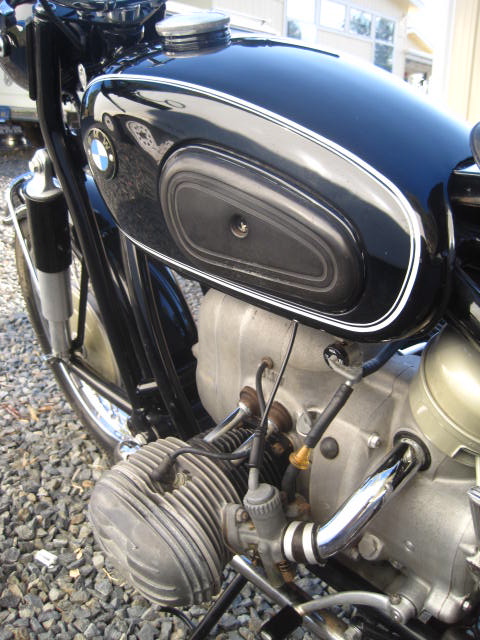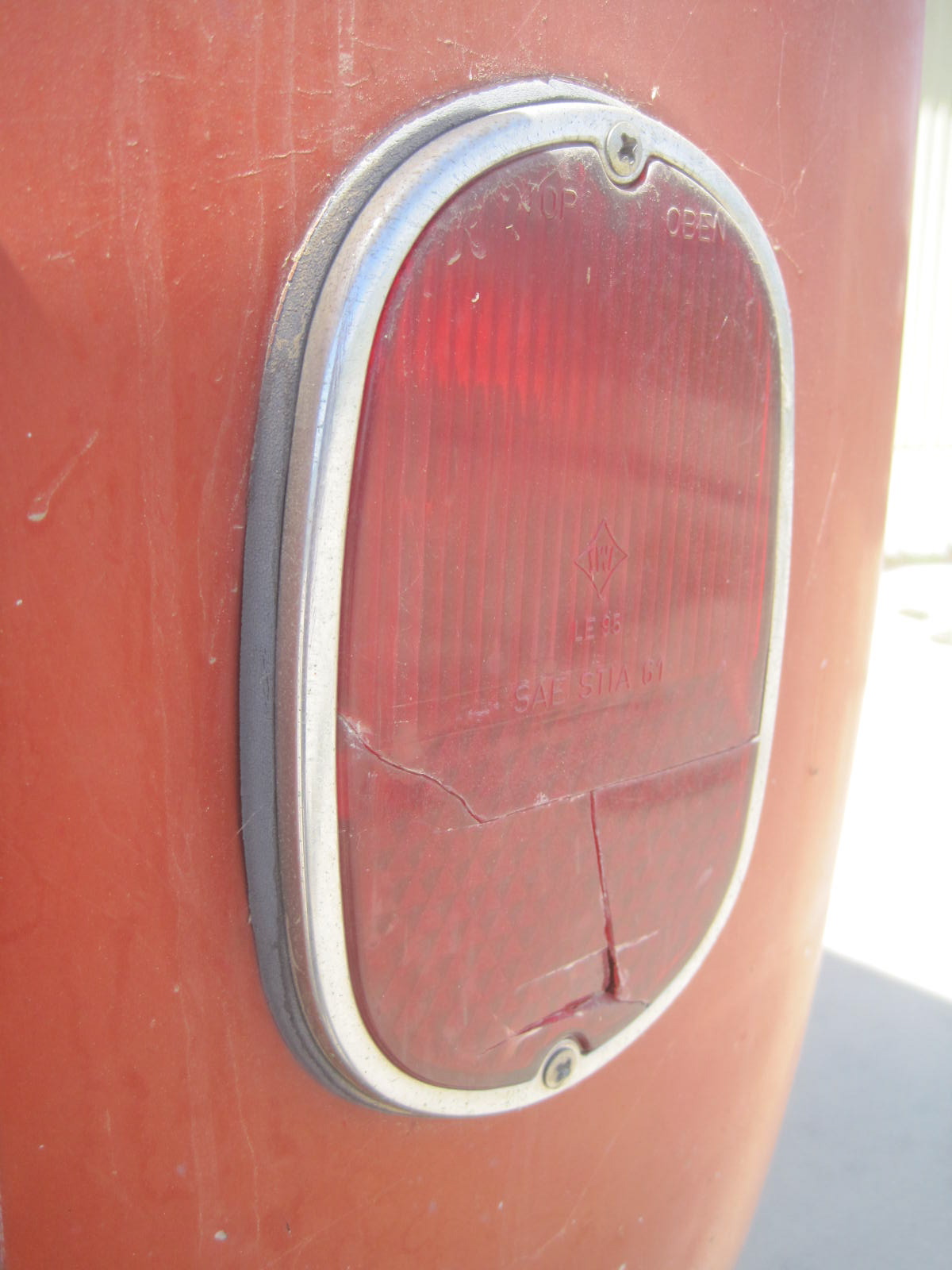 I just love that headlight and speedo!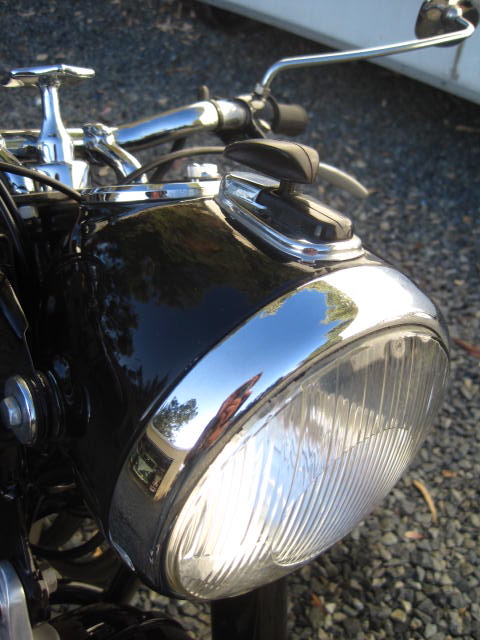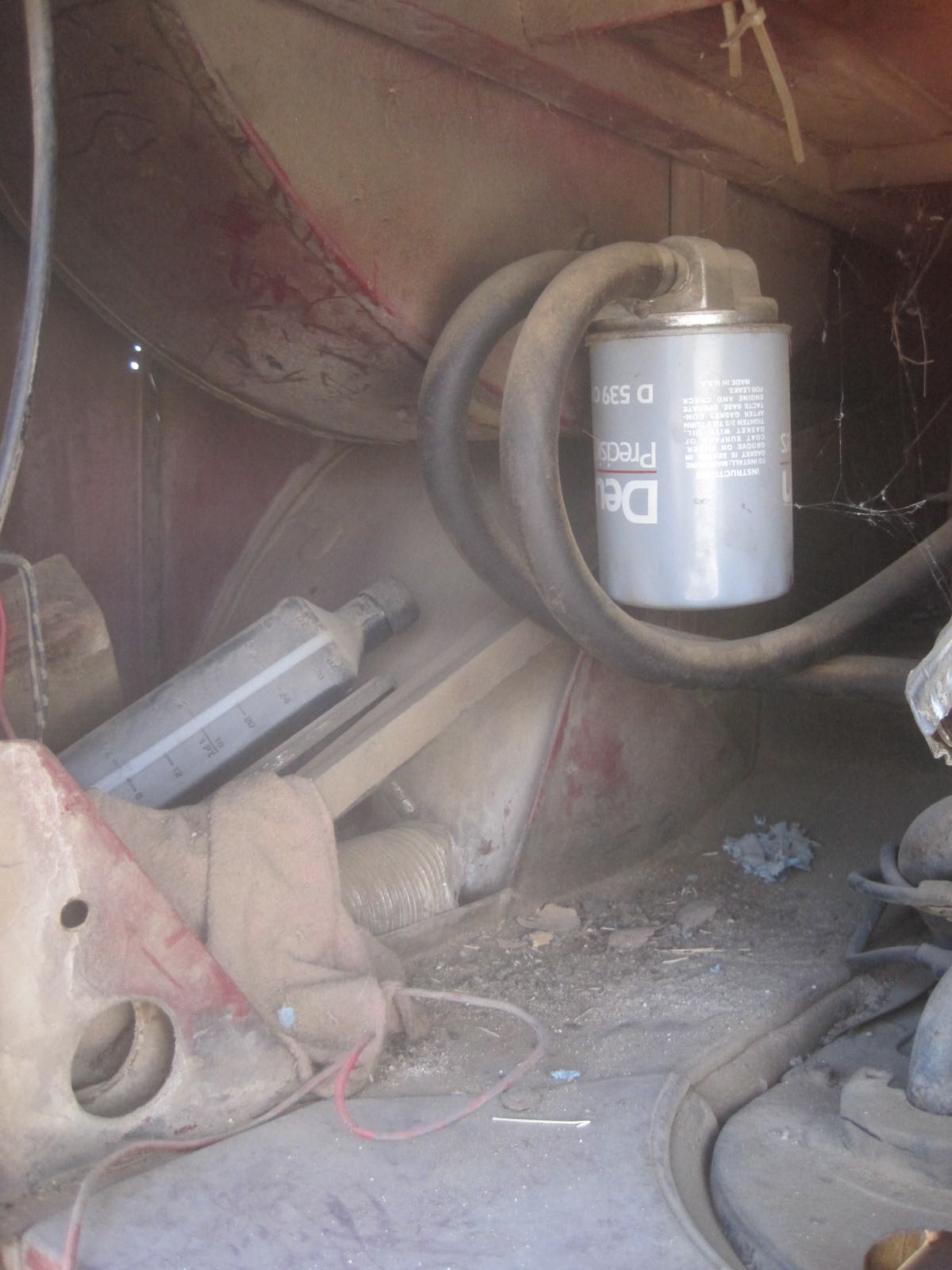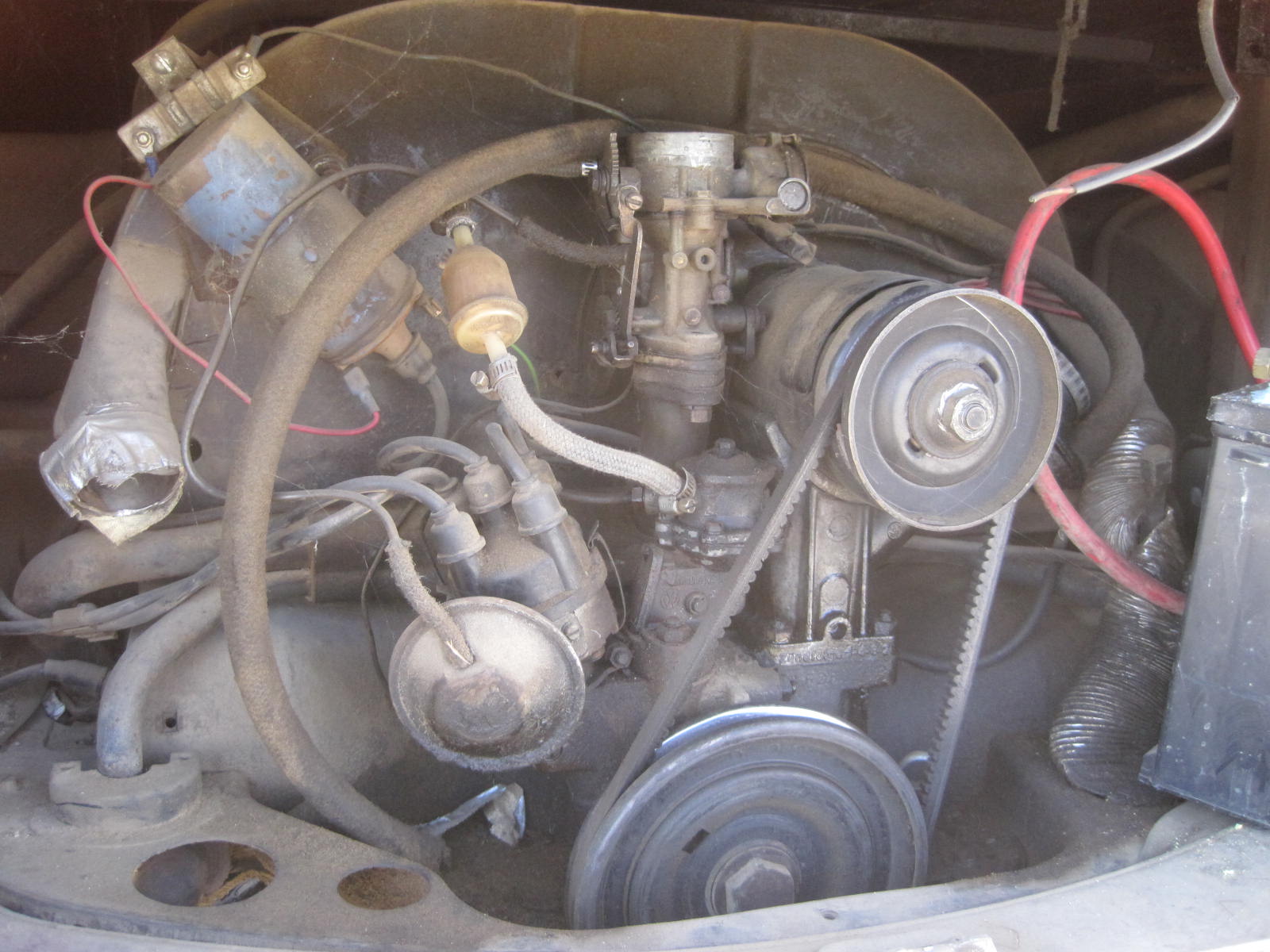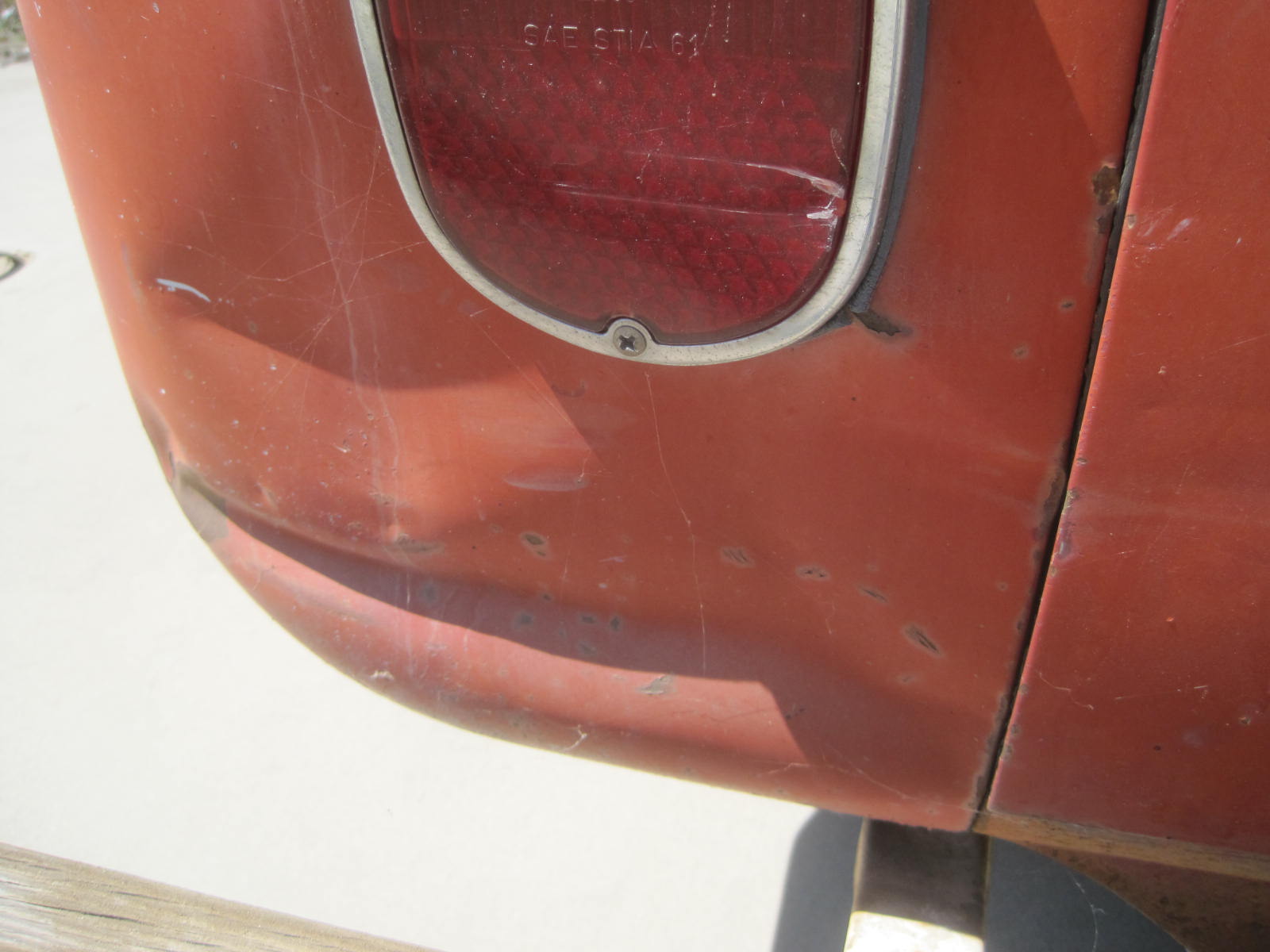 In closing this is truly a beautiful vintage cycle.
Very nice quality correct restoration of a great make and model.
As I type out the text and look at the photos I am really falling in love... I would love to have it for myself
park it in the livingroom and just stare at it!
SOLD!



Please check out our other vehicles for sale!




Vintage VW's -

Click Here


Other collector cars and cycles -

Click Here


---
For More Info...CALL
951-767-1600
or email
bugnbox@earthlink.net
---