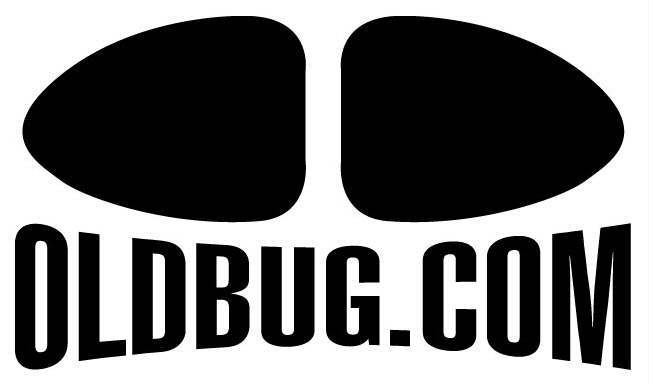 1967 VW Beetle "Empi GTV" For Sale
---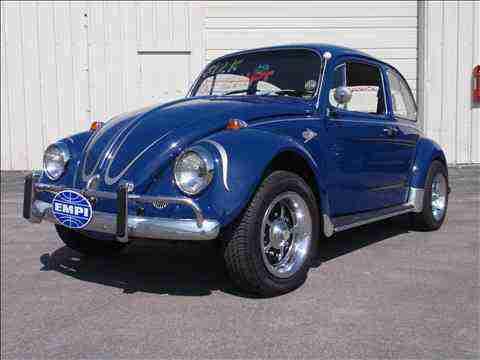 This 1967 Beetle Sedan is originally a California car that is now in the state of Indiana.
It has been wonderfully restored and features many many original GTV parts and is a good looking ride!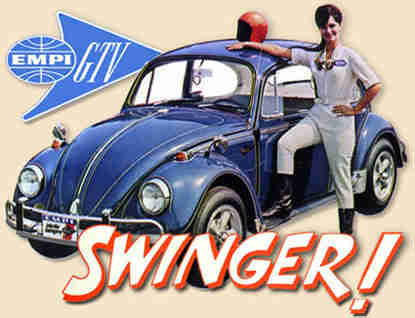 Back in the 60's Empi offerred dress up and performance kits that were very popular.
Today the GTV cars and the early Empi logo parts are climbing through the roof value wise!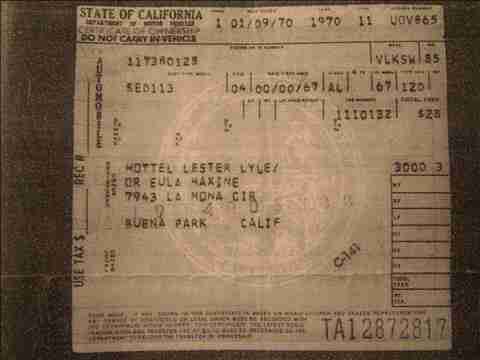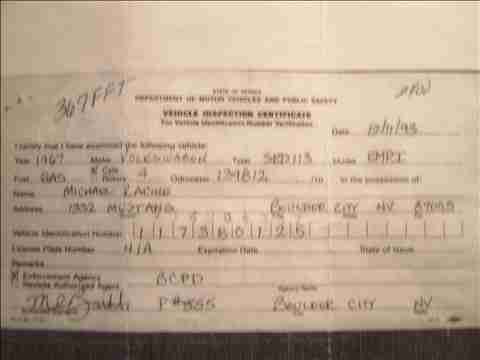 On the left is a copy of a California title for the car that dates to 1970.
On the right is registration dating back to 93 where the car was in Nevada.
Car, was restored not a pan-off because of it being in very good shape has original
undercoating. The, Fuel line and Brake Lines were all inspected
by the owner and a friend that used to work at the Local VW Dealership completely cleaned,
before everything was redone with all German Master Cyl., Wheel Cyl., Hoses, Hardware,
Brake Shoes were relined with Kevlar Material and used ATE Blue Racing Brake Fluid.
No Rust or Accidents to Front or Rear Apron.
Battery, area is all original no patches here. Also, has New battery and Belt.
Car, had just over 100K that is why its shows Mileage Exemt on Title.
Car, was owned by couple for Seventeen years in Bueana Park, Cal. Right by Riverside, Cal. Economototrs.
Then, moved to Las Vegas/Boulder City Nev. for 5-years before i, got it.
Original Steering Wheel, Sprintstar Wheels, Bumper Guards/Reinforcements, Two-Pin GTV Front
Quarter Emblems which, I, had alot of people try to buy because of the Rarity, most were
3-pin or Self-Adhesive. These, are the things I, noticed when we found car.
Shifter, Bumper Guards, German Brass Door Handle Guards were all Rechromed.
Also, had Black Part of Guards Remade from setting in the Desert they were Petrified Looking.
A, Friend of mine was a Mold Maker for Navistar/International Harvestor he made mold
and used $125 Gallon Black Ureathane Epoxy with Threaded Inserts look Great!
Car, was researched for the 1st couple of years and to find correct parts such
as NOS Dash Pad, Rear Camber Compensator Straps, Guages, Stripe Kit, etc.
Car, has been stored covered in heated building and only used for Shows/Parades.
All, was done over last 10 years as Money and Time permitted.
Owner has had Major Back problems or , would not be Selling Car!
Engine, was Rebuilt by Machinist/Perfectionist has NOS NPR Pis. & Cyls. just
like Empi used Nippon Piston Ring Co. Japan. 69mm Crank, Formula Vee Cam,
Semi-Hemi Cut Heads for Better Flow, Rimco Line Bored and Case Saved 1967
"H" 1500cc Case, Zenith Carb and NOS Chrome Intake.
Empi Items: NOS Air Filter special for Zenith Carb, Astro Spark Ignition not hooked up,
2-Engine Dress-up Kits used the Best Parts from Both! Have, original Blister Packs from
all these parts and set of Empi Valve Cover Gaskets that have never been opened.
All, will be included in Sale along, with pics Before, During, and After Restoration.
Color, is Original VW Blue Empi chose the Dark Blue, Red, and Black Cars to Show-
Off Chrome Options. Their, dealers started selling these complete cars but were told
by VW that they were Promoting Economy Car not Performance Car and if the kept
Selling these they would take their Dealership Away!
Paint, is Base Coat/Clear Coat Sherwin-Williams painted by Friend that Paints
for Bodyshop, that specialize in VWs, Porsche, Mercedes, BMW. etc.
Heater, boxes are original some dents from previous owners moving around
over the years. On, front of boxes were they curve down,
Front End, was completely Rebuilt, New Geman Ball-Joints, Tie-Rods Etc.
Front and Rear all Professionally Alinged by another Friend that has been
into Bugs and doing Alingements for Forty Years.
Car, has New Pirelli Tires Ride and Handle Great!
Like, to see it got to a good Home!
It, was just featured in Indiana Auto Trader,
owner will include copy with the sale.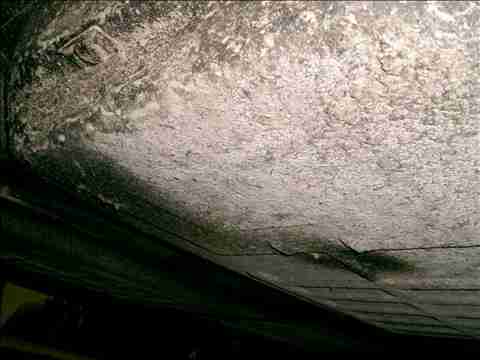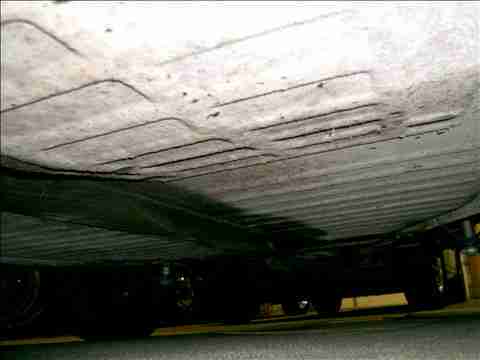 Chassis appears very solid.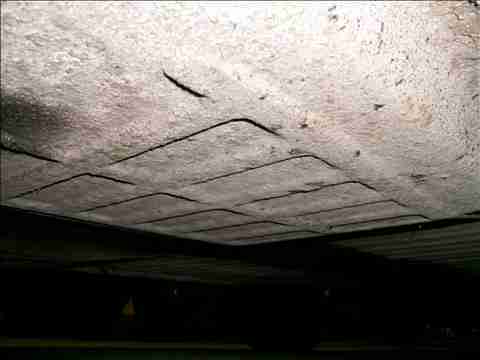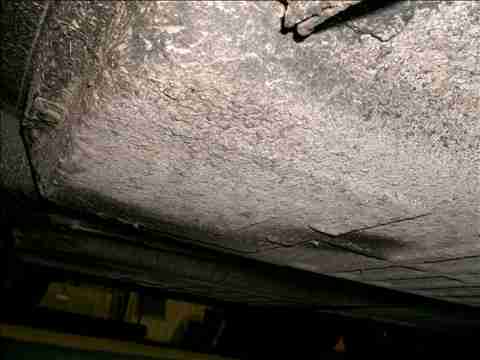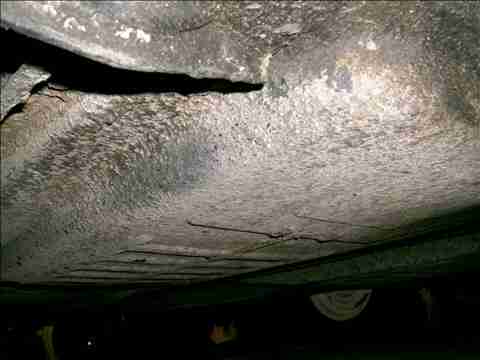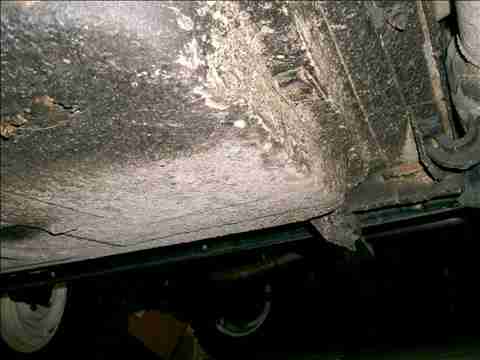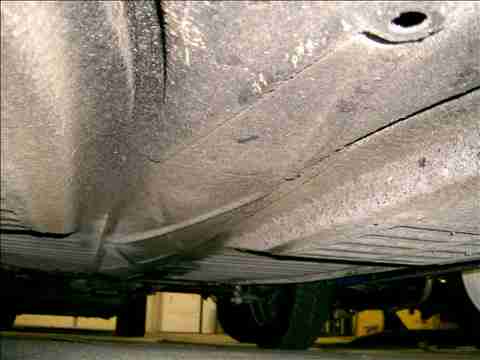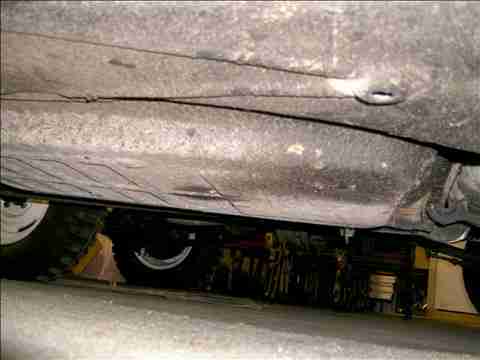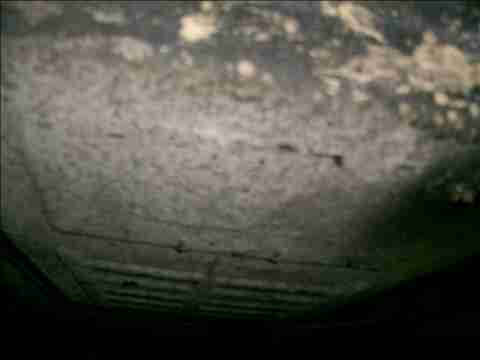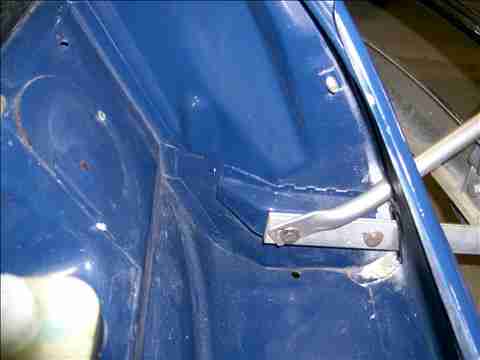 Very straight and solid...no wrecks, no rust.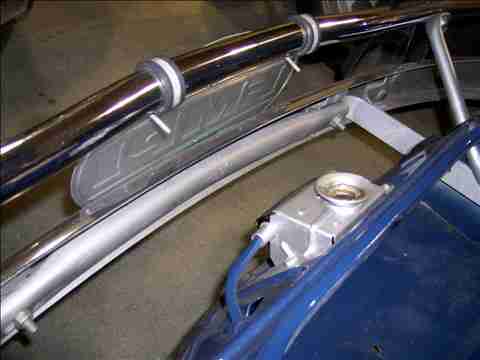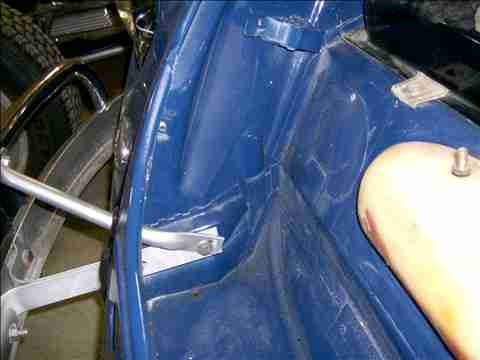 Straight in the spare tire well area.
Nice to see the bumper stiffeners behind the bumper.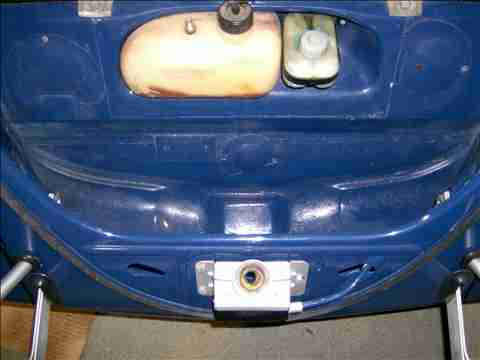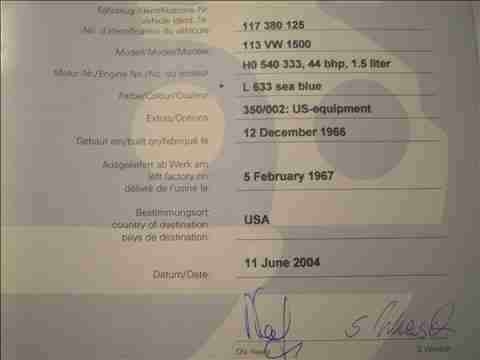 Clean...not show level...but still very clean.
Birth certificate from Germany.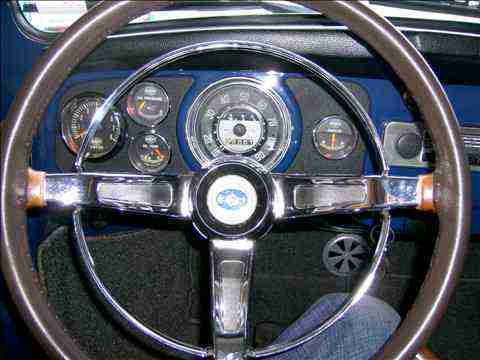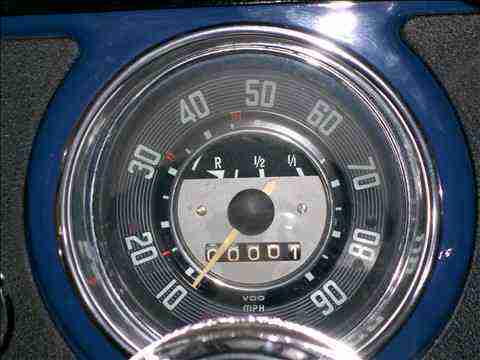 Empi steering wheel and instrumentation.
Speedometer has been rebuilt and set back to zero.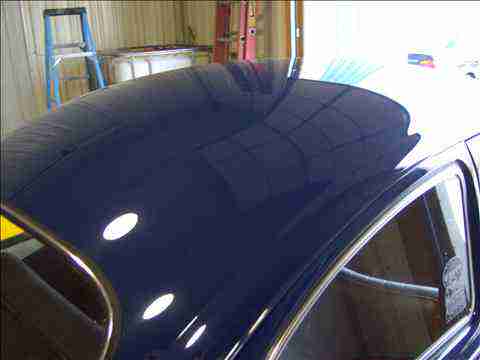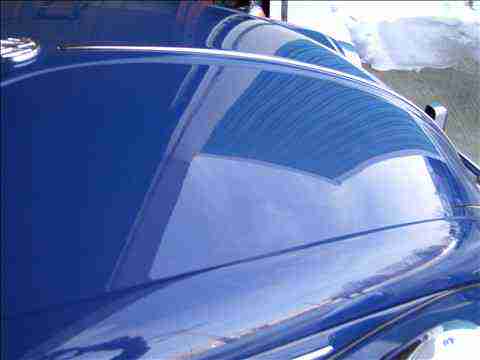 Paint is the original color VW Blue and looks very nice indeed.
Pop out quarter windows.
Empi GTV stripe kit.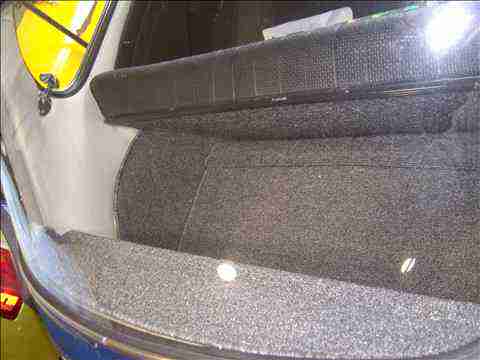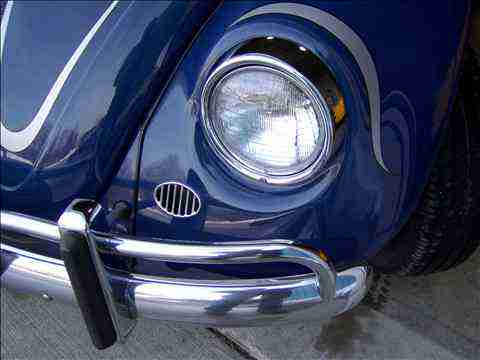 Interior is nicely finished.
Chrome and trimming is all excellent.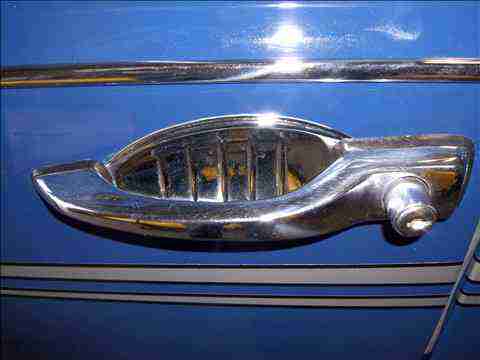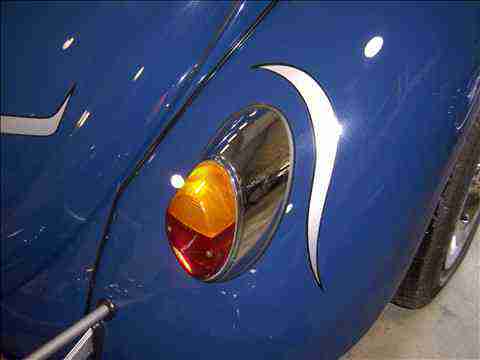 Accessory door handle scratch guards.
Chrome taillight housings are an original Empi accessory.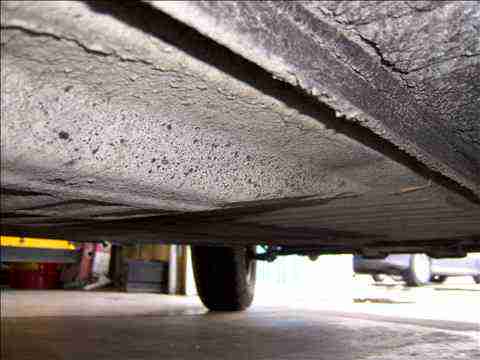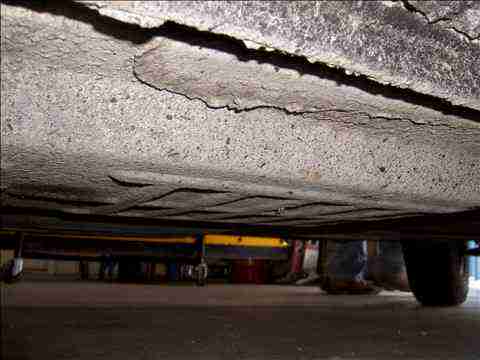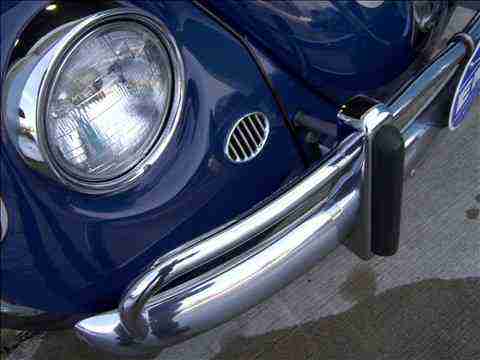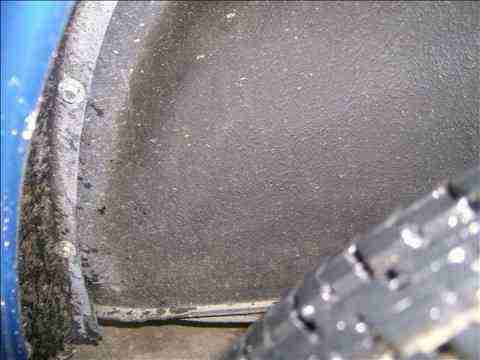 Accessory bumper guards with rubber trim.
Fenderwells look super solid.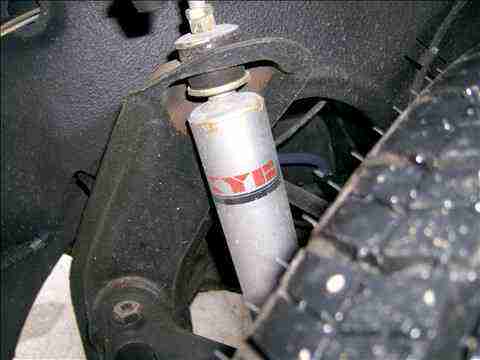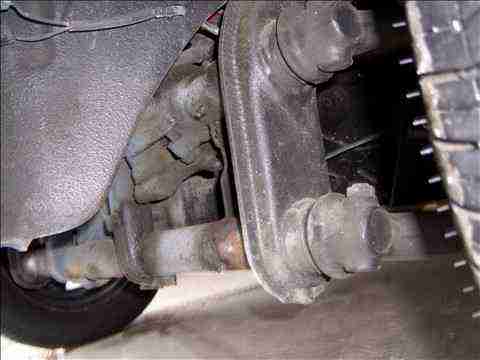 Overall quite clean underneath...not show detailed perhaps
but nice to see one without gobs of grease and muck all over.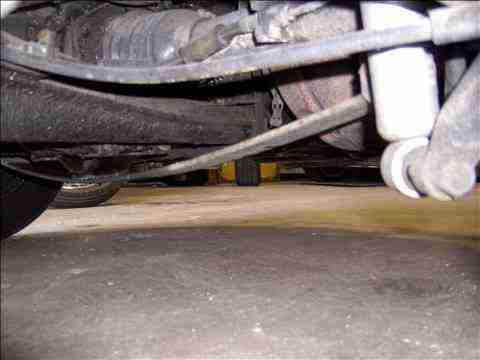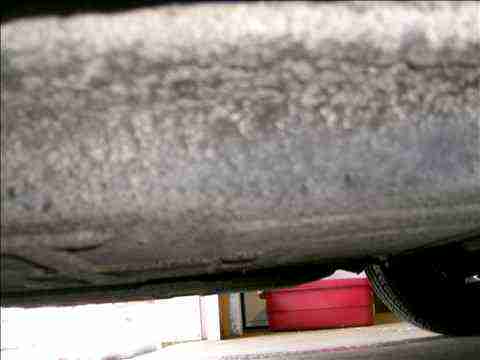 Empi Camber Compensator is an original accessory.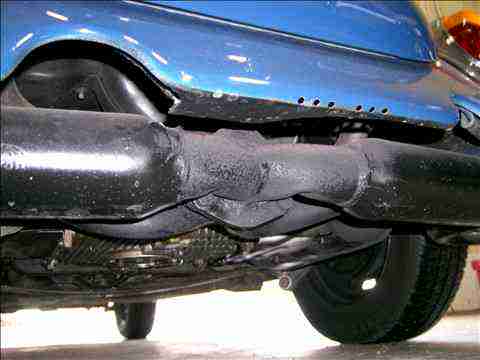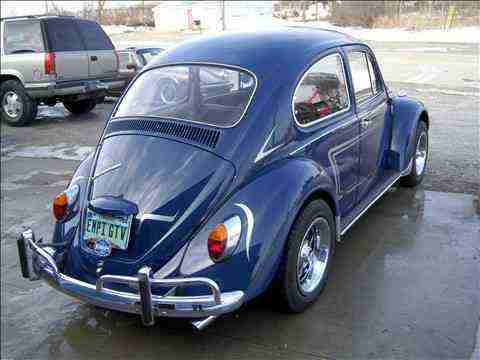 Dual glass pack exhaust is cool.
Very attractive machine.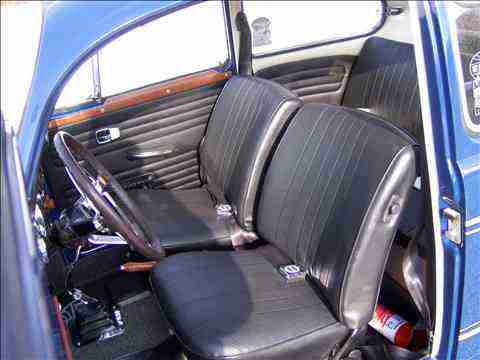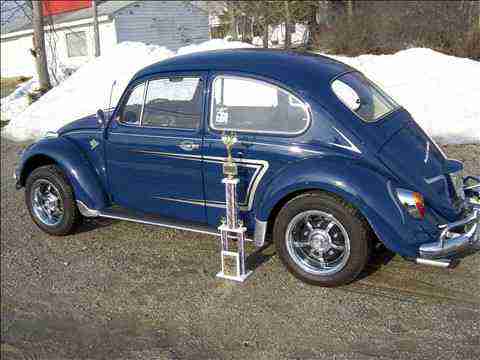 Interior is excellent and it features the Empi wood door tops , Empi logo seat belts and a whole host of other upgrades.
The car has been a prolific crowd pleaser and award winner since the completion of the restoration.
Super clean!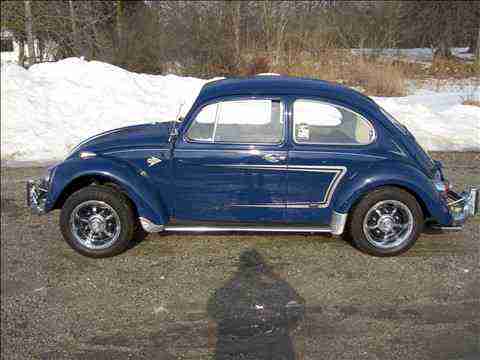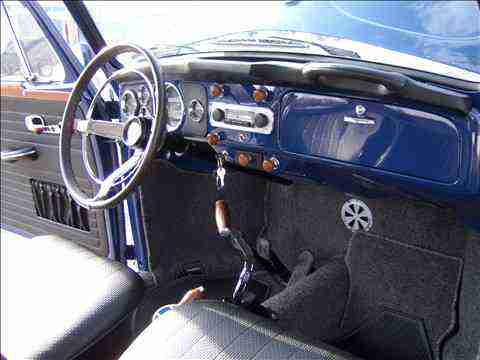 The Empi SprintStar wheels and the stripes...awesome.
Look at the Empi dash pad, the shifter, the handbrake cover and the gauges.
Also check out the vent down under the dash...also an original accessory.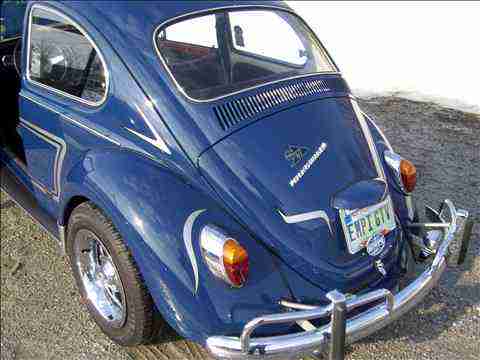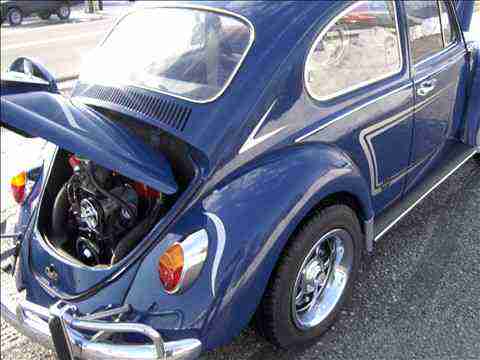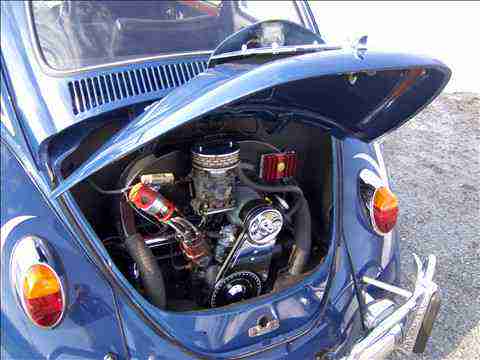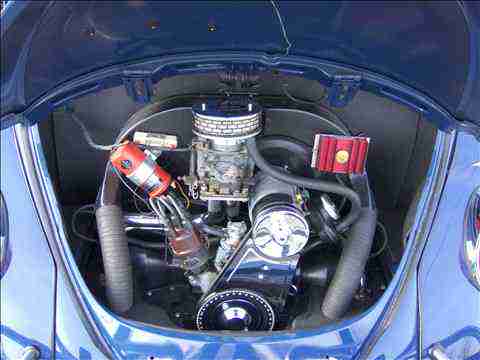 Motor, was rebuilt by a friend of the owner that is a Machinist/Perfectionist.
Has, Rimco Case Savers/Line Bore, Nos NPR Pis. & Cyls., Empi Air Cleaner for Zenith Carb,
New Crank, Formula Vee Cam, etc, Runs, and sounds Great with Empi Euro-Tuck Exhaust. and Astro Spark Ignition.
(note: The Astro spark is not currently hooked up...normal ignition system is being used)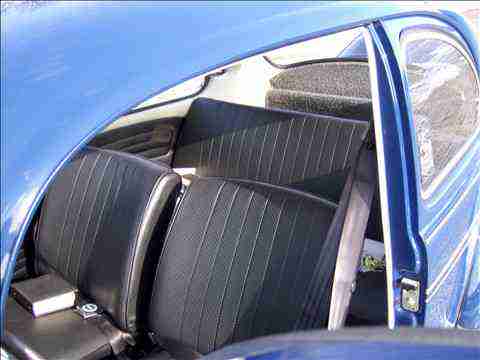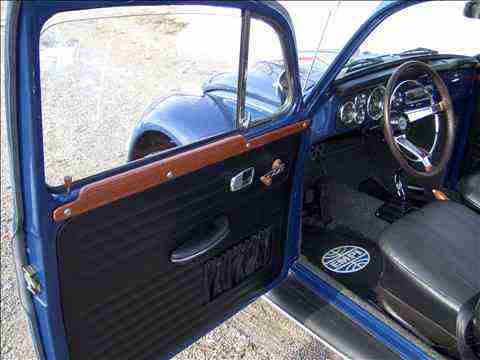 Very clean and fresh interior.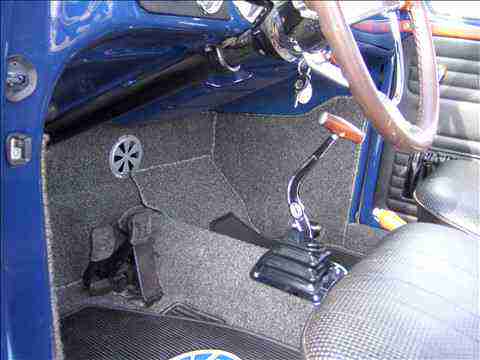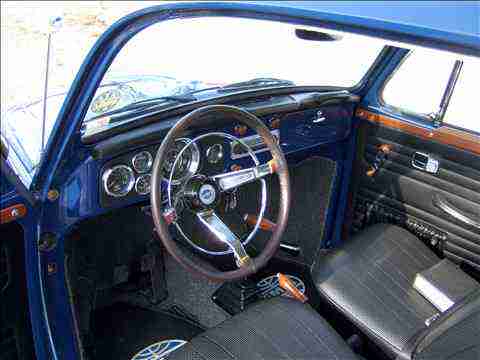 Empi floor mats, new carpet, the big Empi shifter is awesome.
The dash pad is an NOS Empi unit that was a very fortunate find.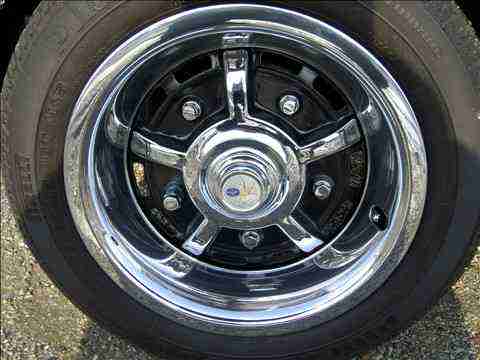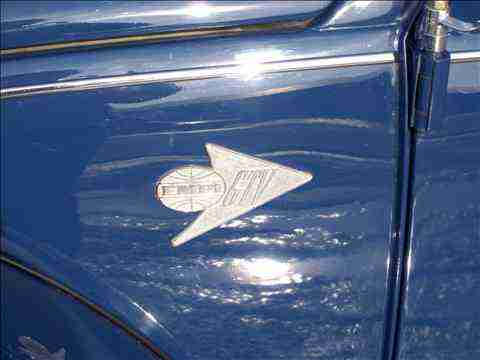 Original GTV Sprintstar wheels are very clean and have wide stainless trim rings for that ultimate 70's look.
The GTV emblems are the genuine originals...not the current reproductions.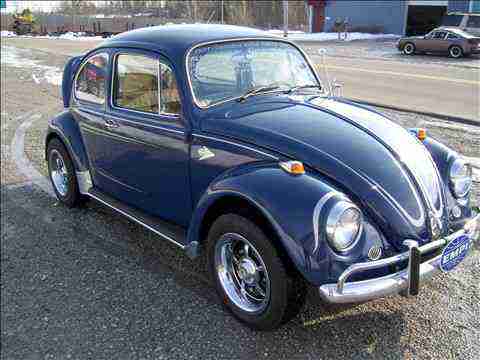 The current owner has had the car for about 12 years.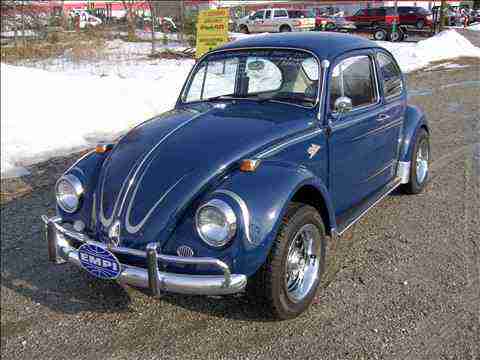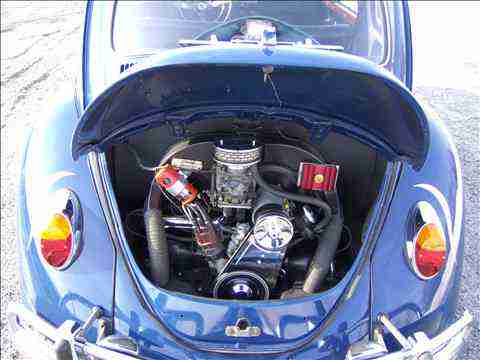 The car is sweet...and despite the cold weather seen in the background, this is a car that has been driven only on the sunny days
and is garage kept and properly pampered.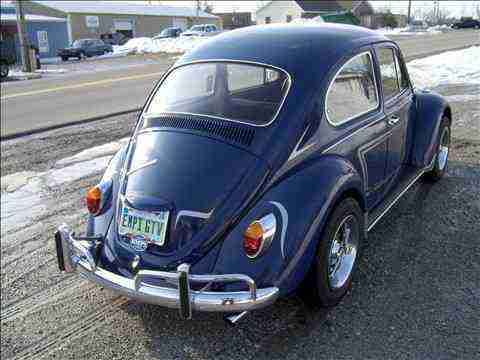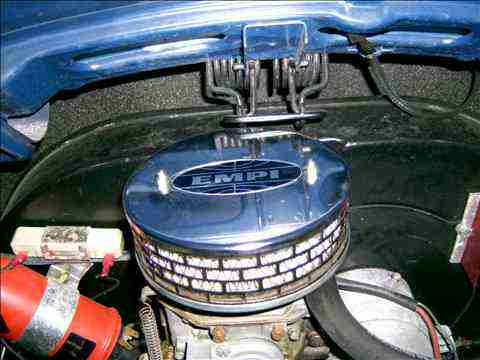 Empi air cleaner.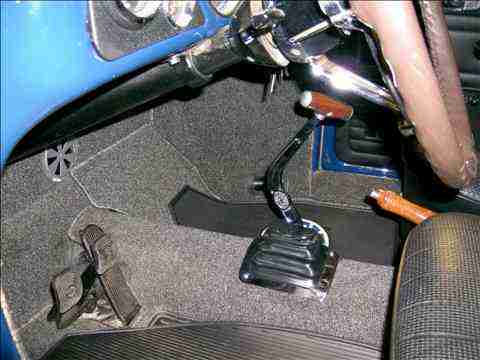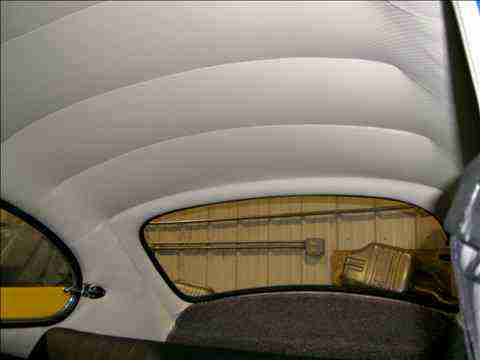 Carpet is new...headliner is new.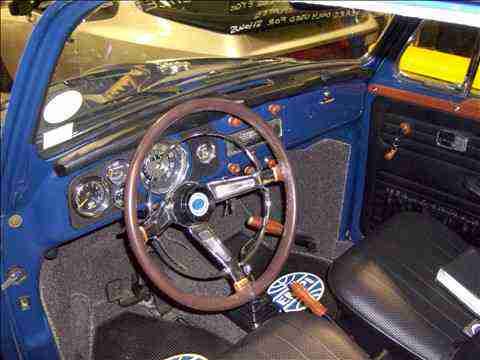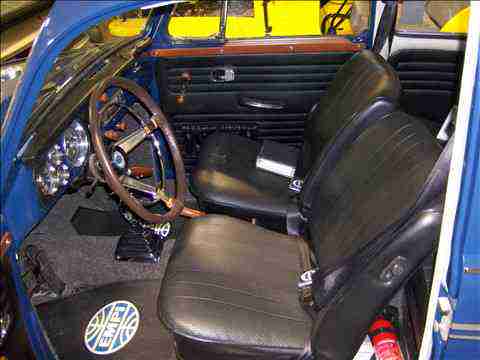 Early 67 style low back seats.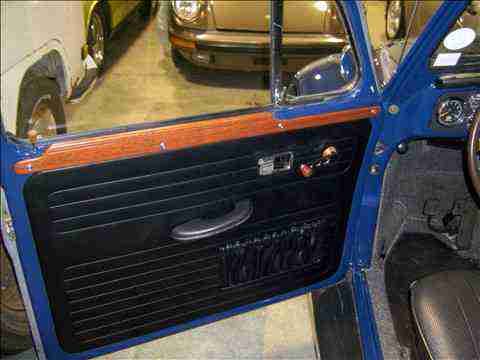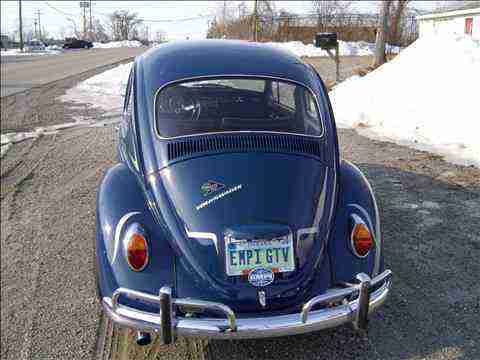 The wood trims on the door tops are classic Empi items...same for the wood knob window cranks.
Fantastic personalized plate.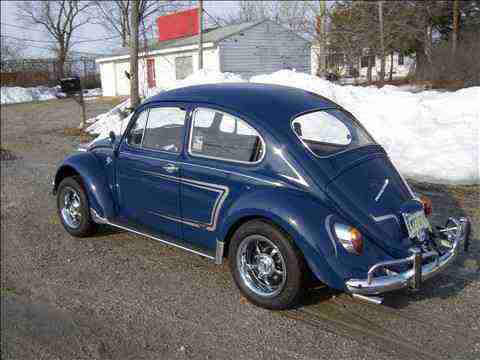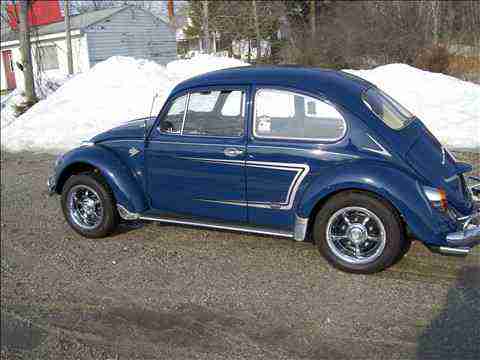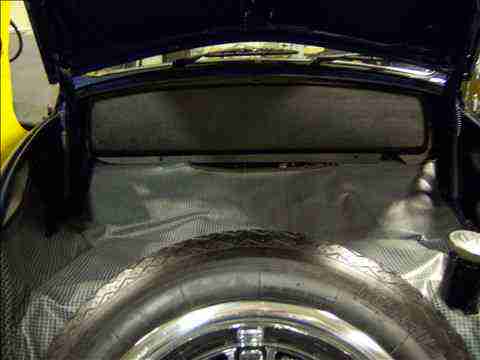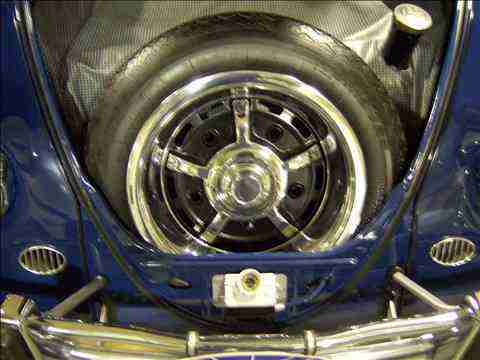 Check out that cool original trunk liner!
Matching spare wheel too.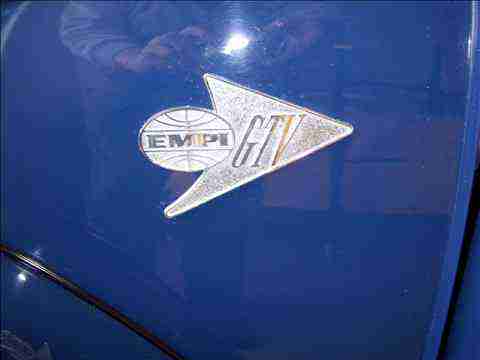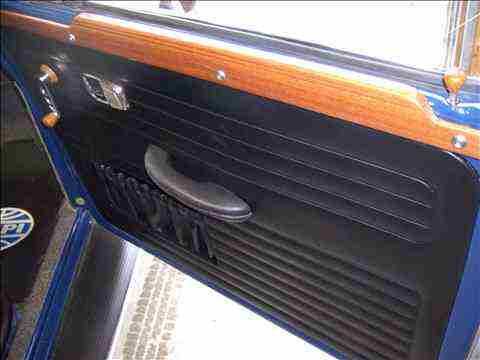 Note the wood knob door locks too...this car has it all!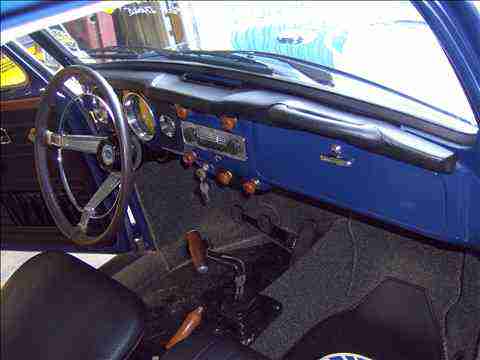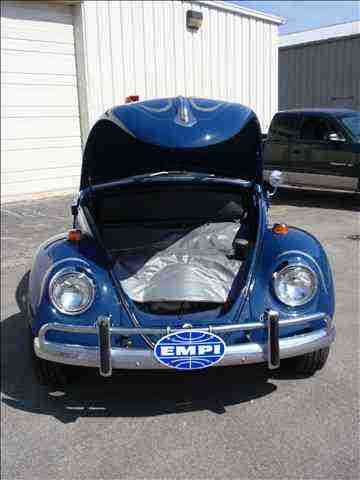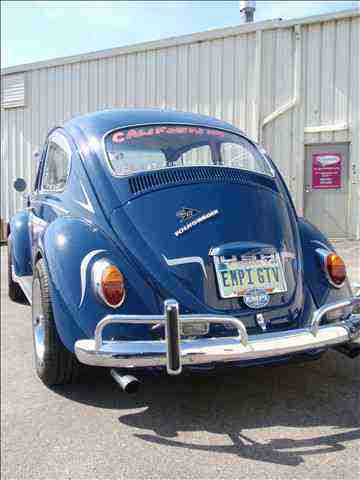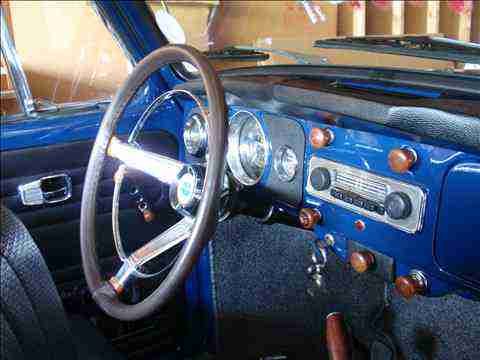 Wood dash knobs.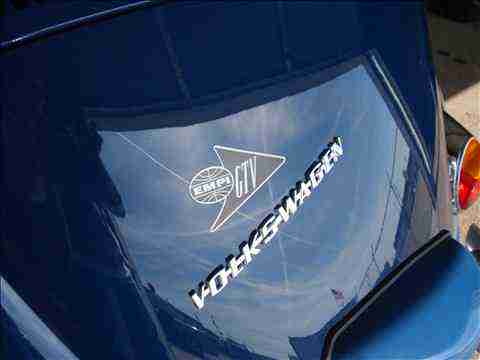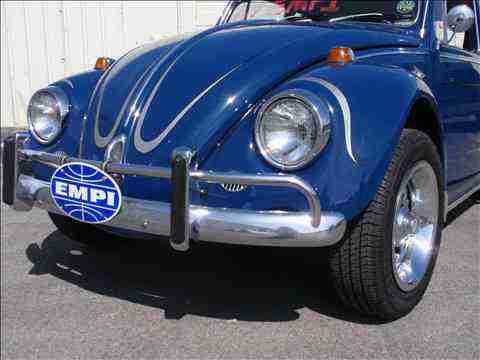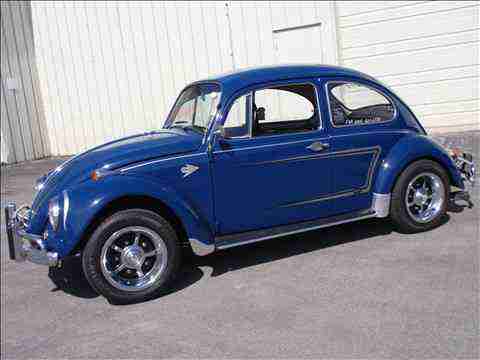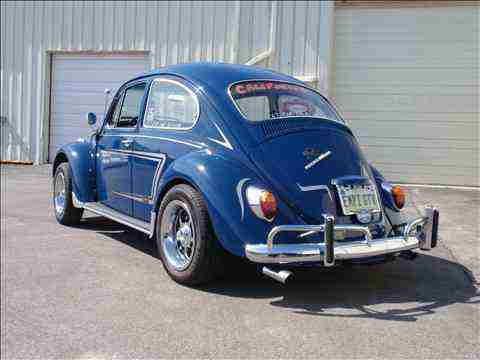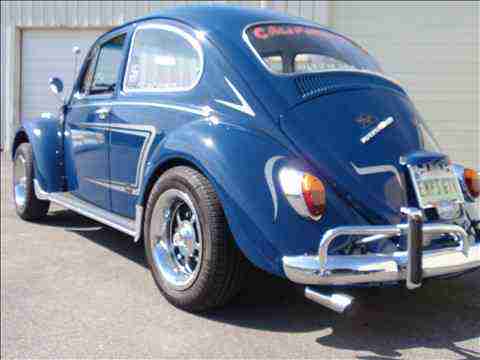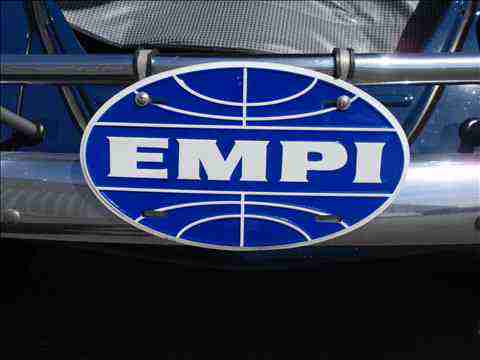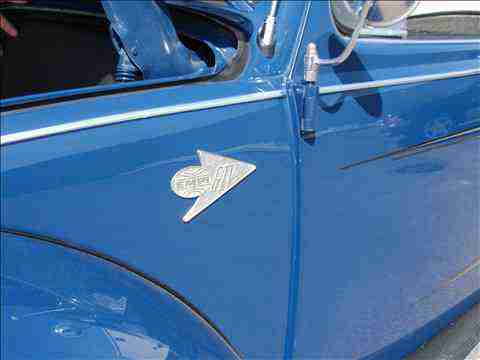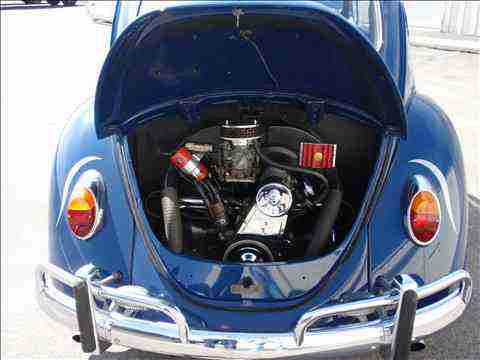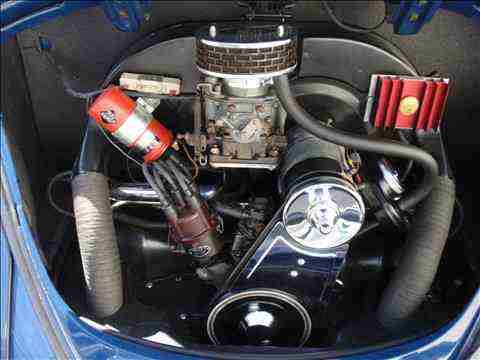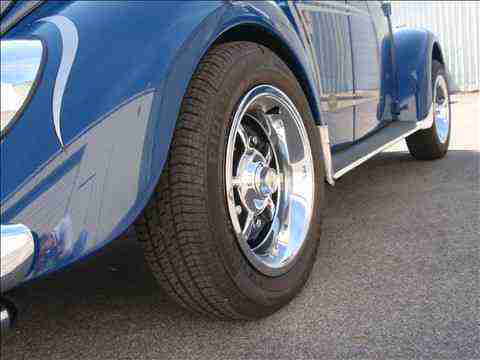 Tires are excellent.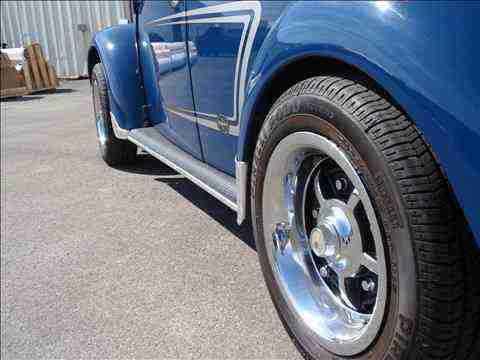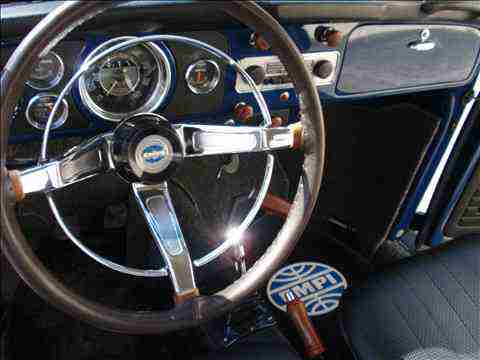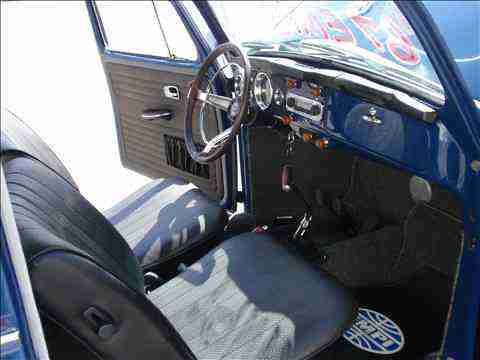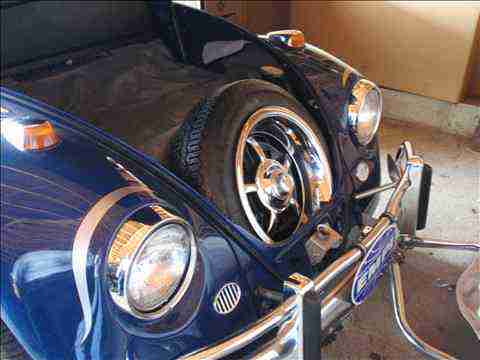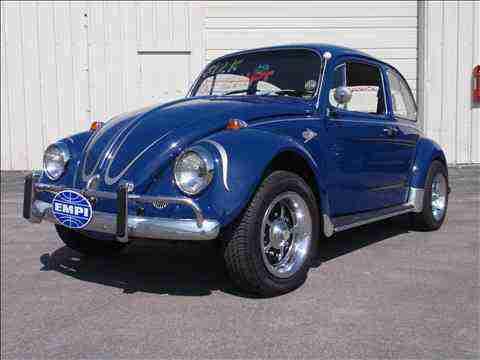 In closing it is pretty obvious that this is a clean car.
It has a known history, is very solid and straight and looks to be very well restored.
The early Empi parts on the car are pretty valuable...I'd estimate well into the thousands of dollars.
With all that in mind, plus the fact that they are attached to a really cherry 67 sedan...the asking price I feel is quite seriously dirt cheap!!
A great addition to any collection!!
(It would sure look sweet in MY garage!!!...."Honey...can we pawn one of the kids??")
Asking
$12,900 obo
(price reduced!)
---
For More Info...CALL
951-767-1600
or email
oldbug@earthlink.net
---