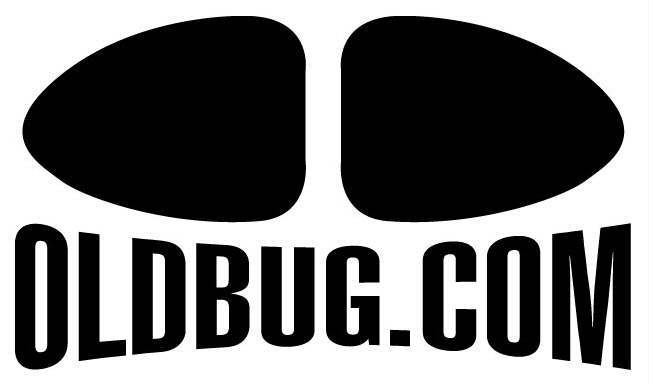 1968 VW Beetle Convertible For Sale
---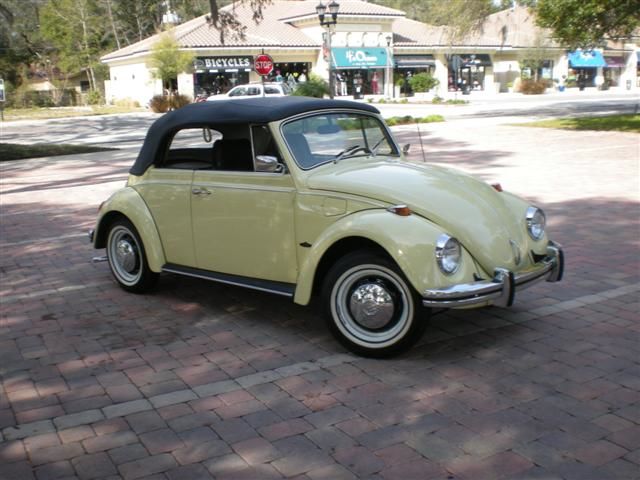 OK...this one is a seriously sweet car.
It is in the hands of a true lover of these cars that just has to get things "right".
Ive been emailing back and forth with him on this car for quite some time and I must say his attention to detail
is admirable. He had to get it just the way he wanted it before putting it up for sale so that the next owner
will be wildly pleased with the car and not have any surprises.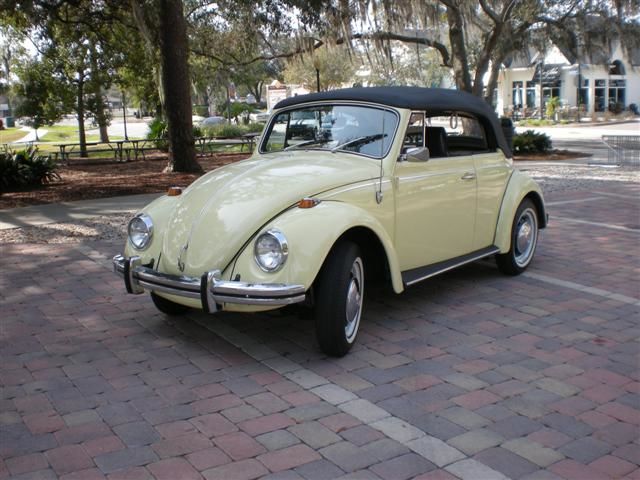 His approach is so very welcome...so often when people are selling a car they just push it out the door, flaws and all.
Now just to be safe we should say that this car is not "perfect", but it is far far nicer than the vast majority
on the market today and I think the photos and the owners approach will show this clearly.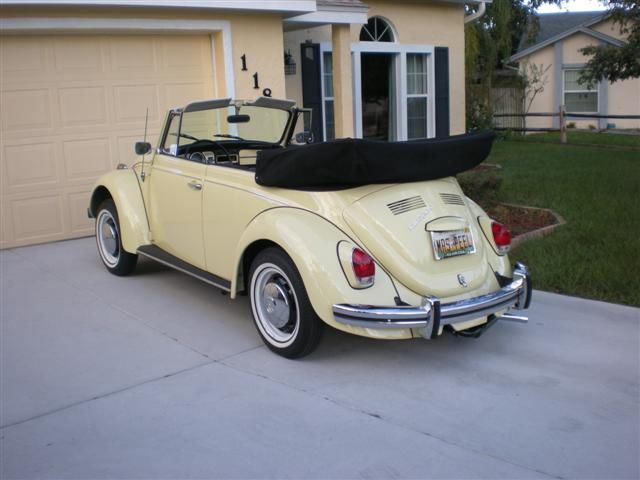 The car is located in the state of Florida.
It has had a fresh restoration and it looks and drives great.
It started out as a nice solid straight example, not something patched together.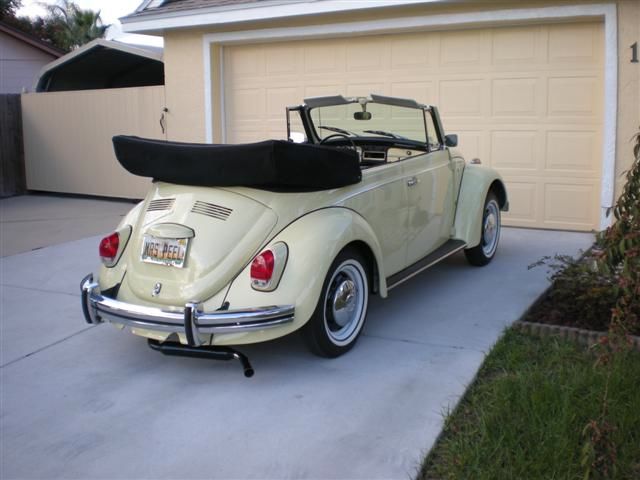 The paint is very nice and the fit and finish is very nice.
The owner downplays it a little but I bet you could pull some trophies in with this car pretty easy.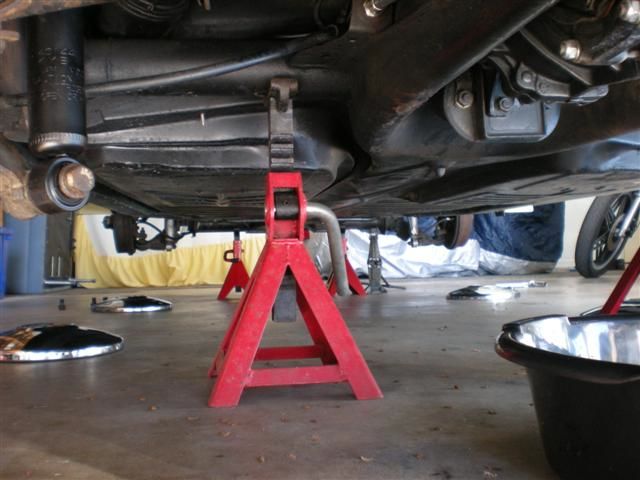 Since it is in Florida and rust is such a common issue I wanted to show some underbelly shots so you can see it is sound underneath.
And it sure looks like it is in this photo!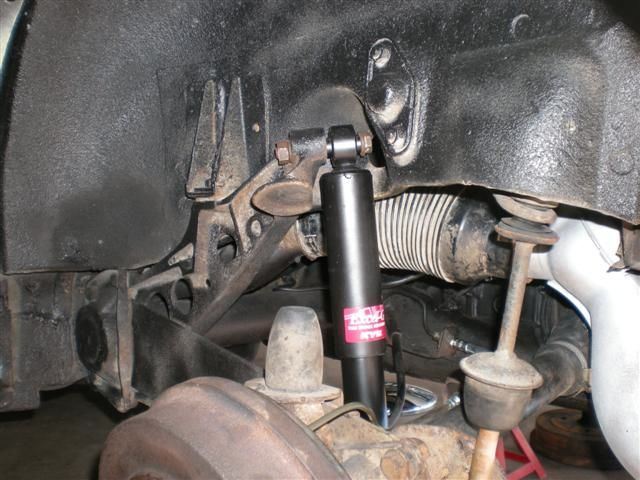 New complete brake system
Rebuilt transmission
Rebuilt 1600cc single port engine
Front end rebuilt
New shock absorbers
Fuel tank cleaned and sealed
Five new white wall period correct tires
Recent convertible top
Complete strip down of car and repainted original color including inside and trunk area
New battery
New generator and regulator
New rubber gaskets
New carpeting
New Cocoa mats
Original pans
Receipts and owners manual
Boot and tool kit
Original radio works.....the list goes on and on.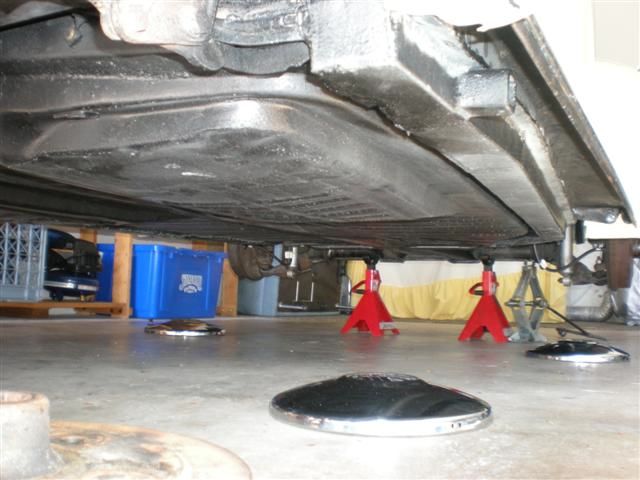 Looks very solid.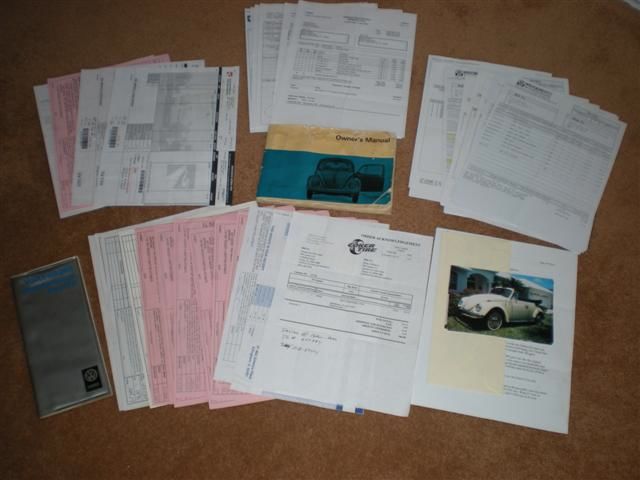 Great bunch of receipts and the owners manuals and all are included.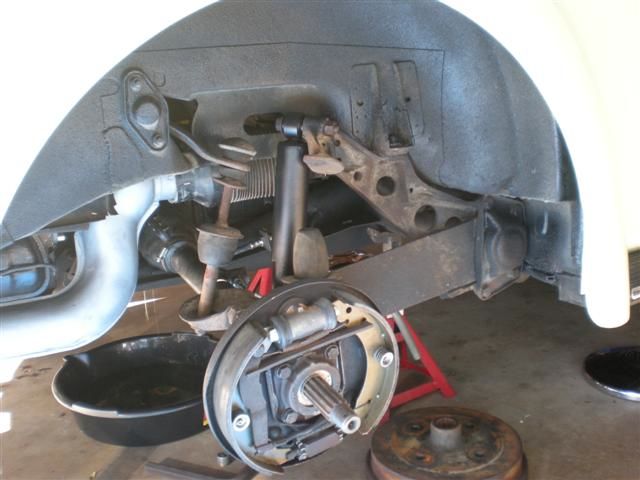 Here you can see the brakes being done...
Car has very few miles on it since completion but is fully road ready.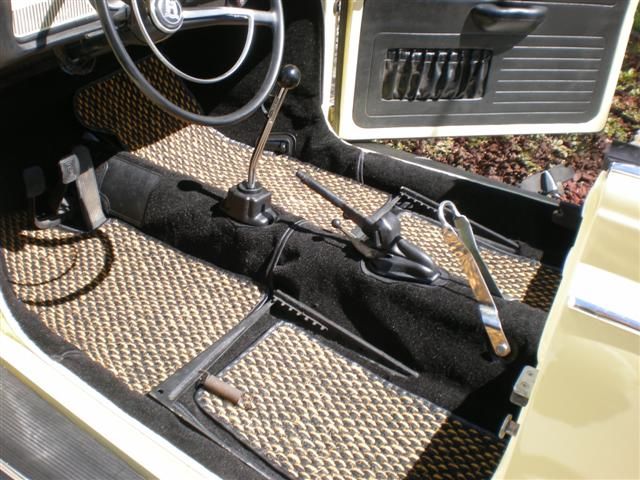 New carpet...nice coco mats.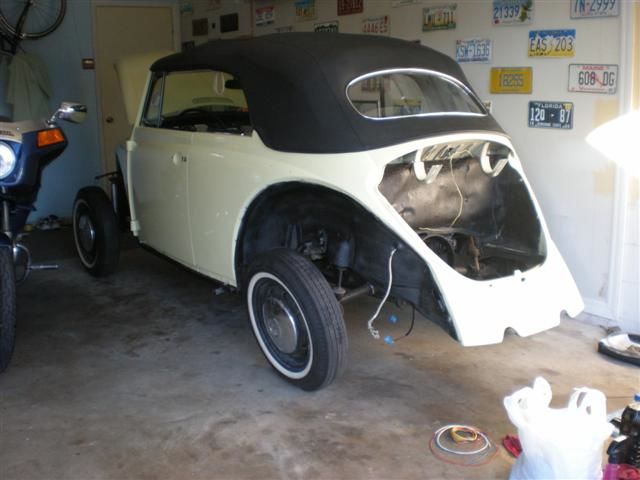 Here it is coming together after the paint and top.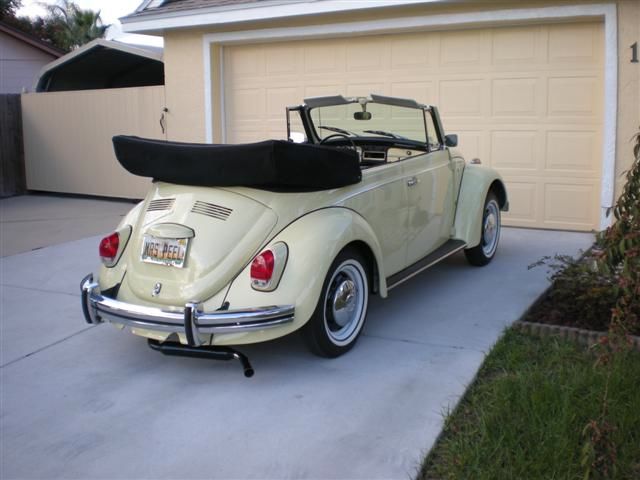 And now done all pretty in the driveway...wow!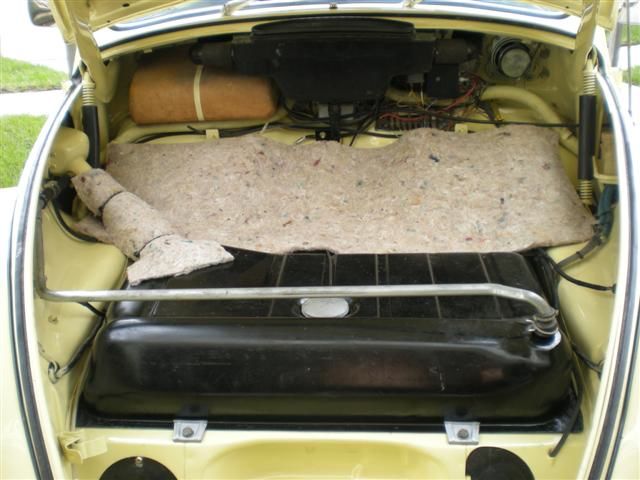 Check this out...even replaced the sound dampening material that goes under the trunk liner....very nice!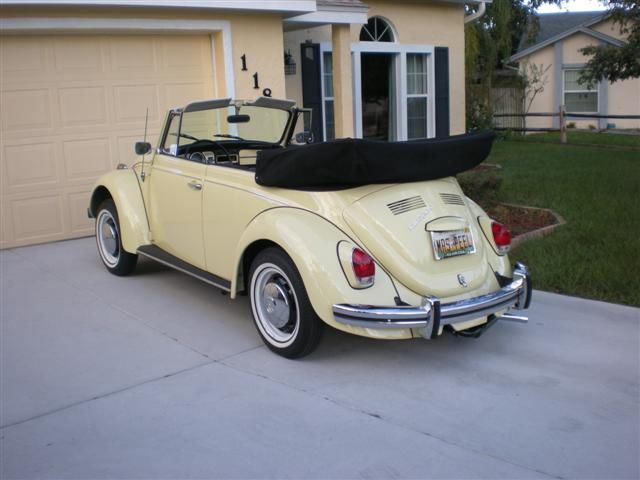 The whitewall tires and two tone painted wheels really gibe it the right totally stock look.
Also great to see the bumper guards that are so often missing.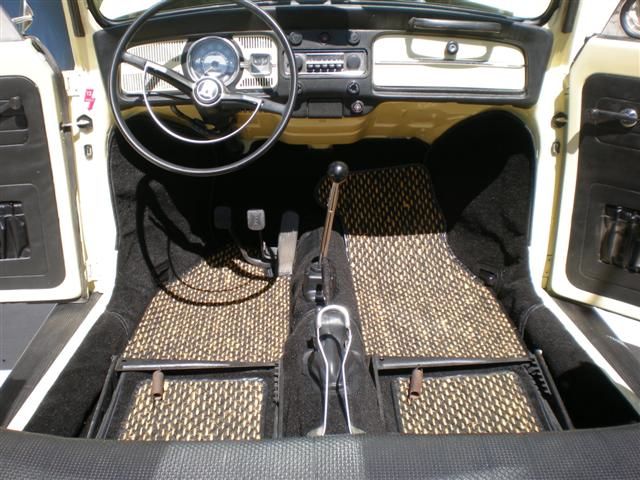 Dash is excellent!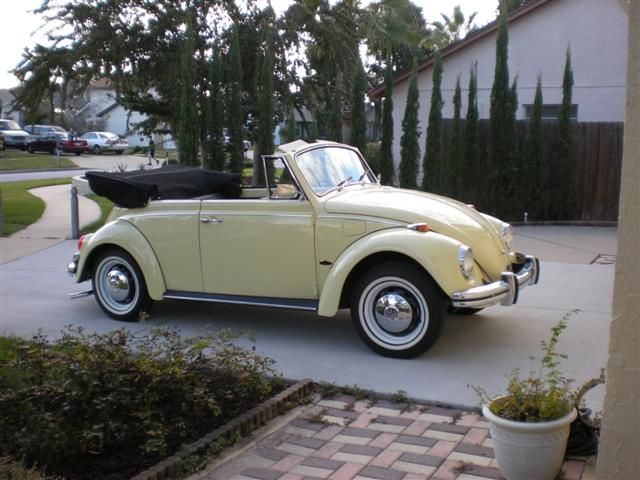 What a beauty!!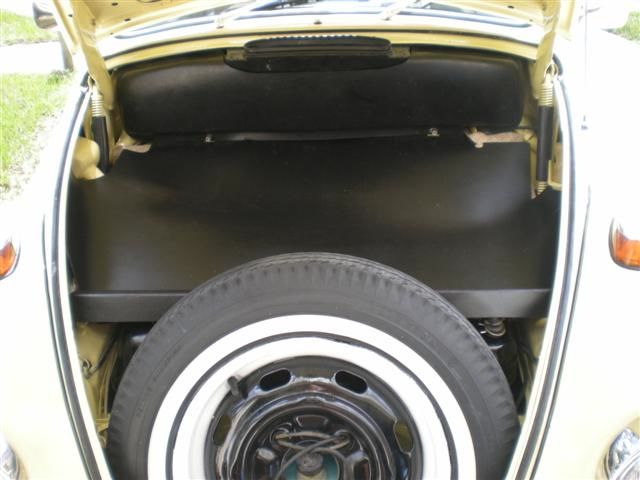 Here it is with the trunk liner in place and the matching spare wheel and tire.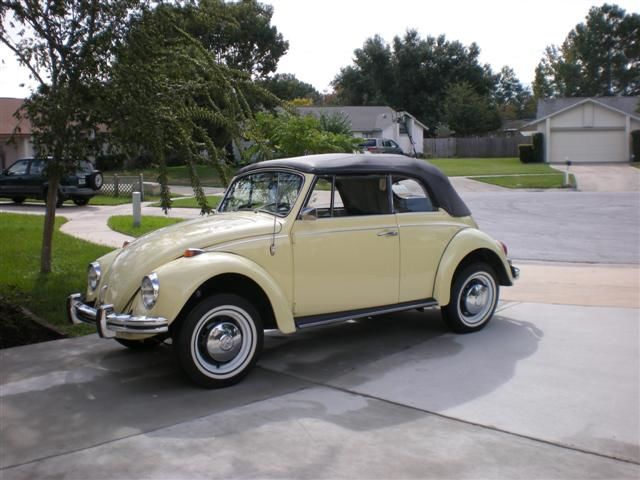 Here are a couple of shots of the car when it was first completed this past year...but without the engine in yet
(hence it sitting a bit high)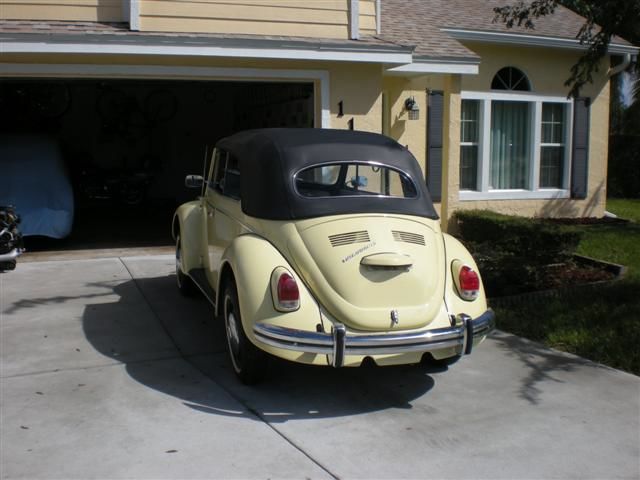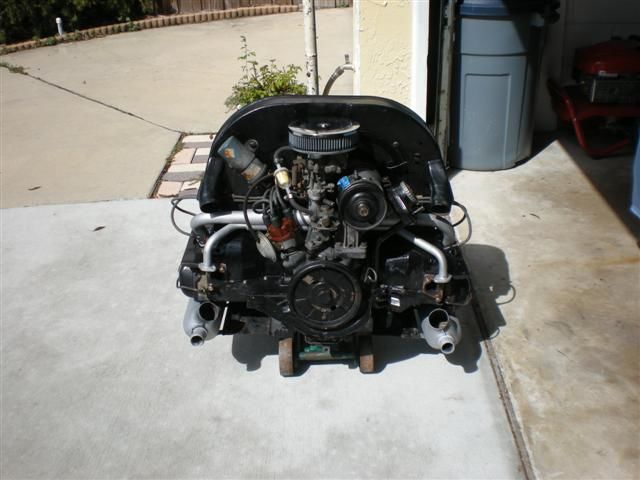 1600cc single port engine prior to installation.
Now on the road and enjoying the sunshine!!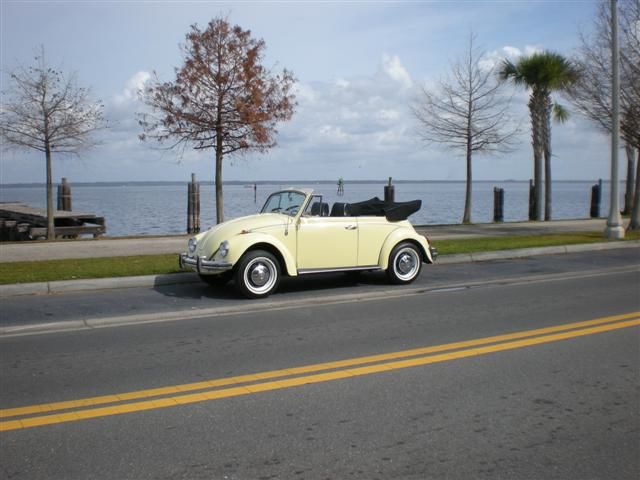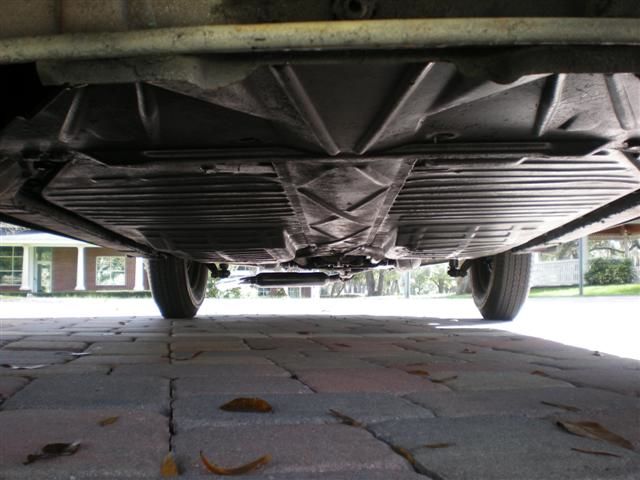 Another good chassis shot showing how solid it is underneath.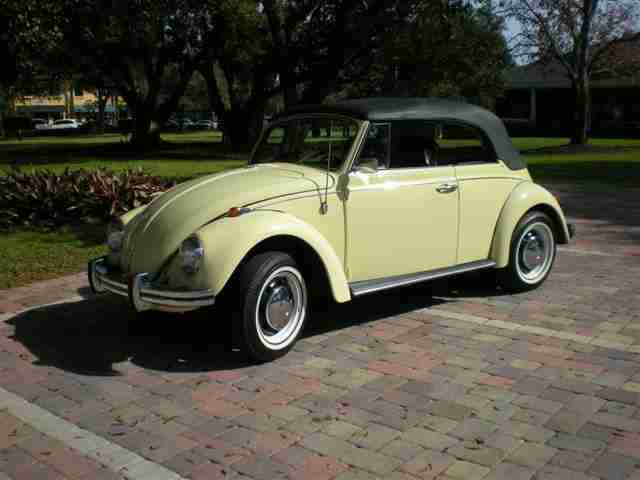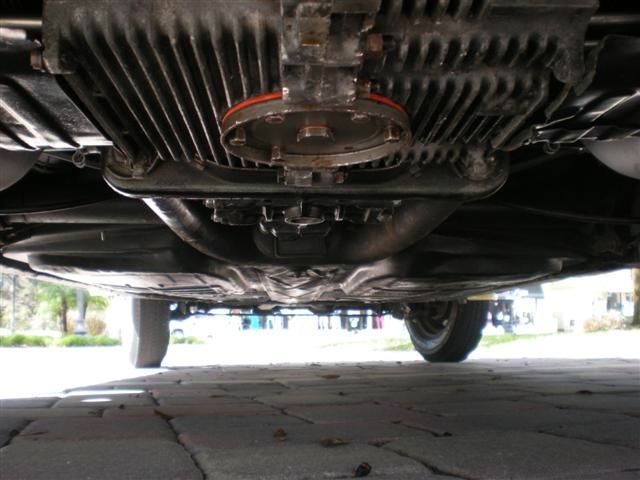 Clean under the engine as well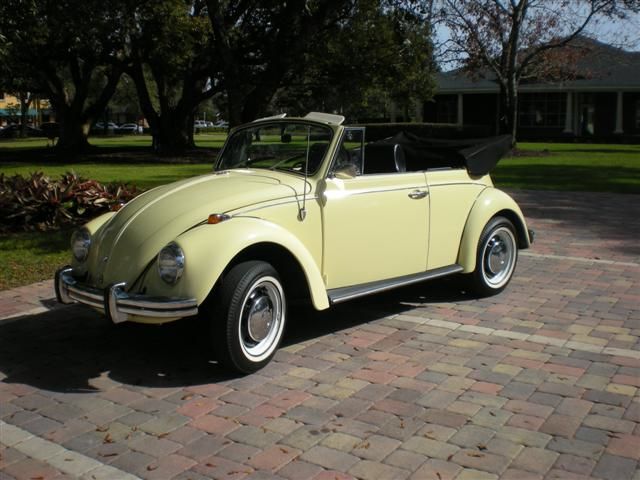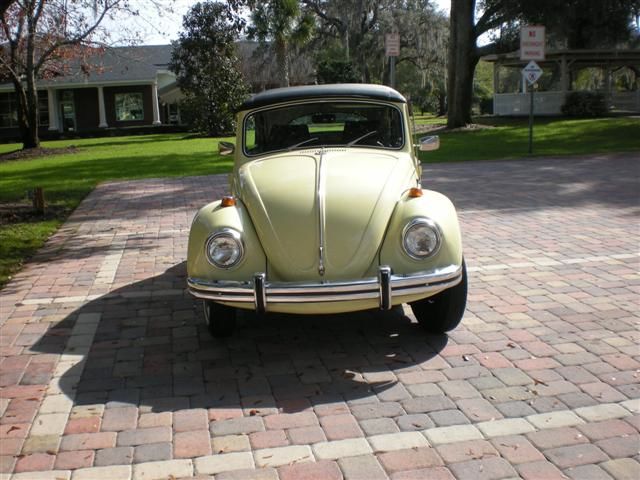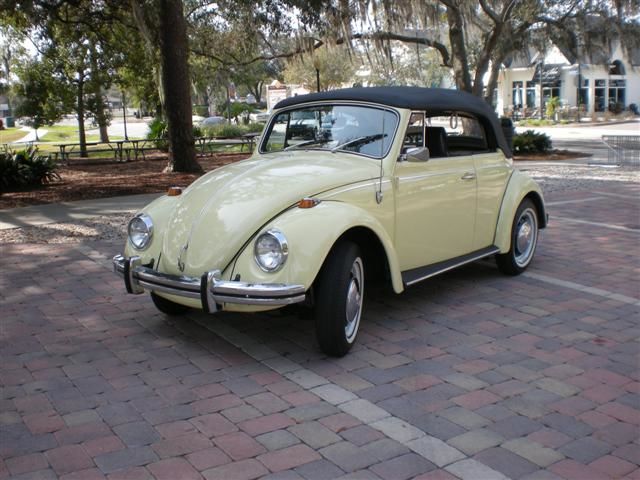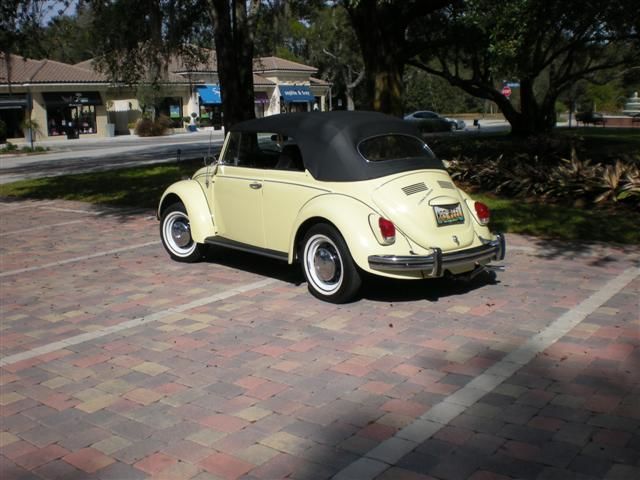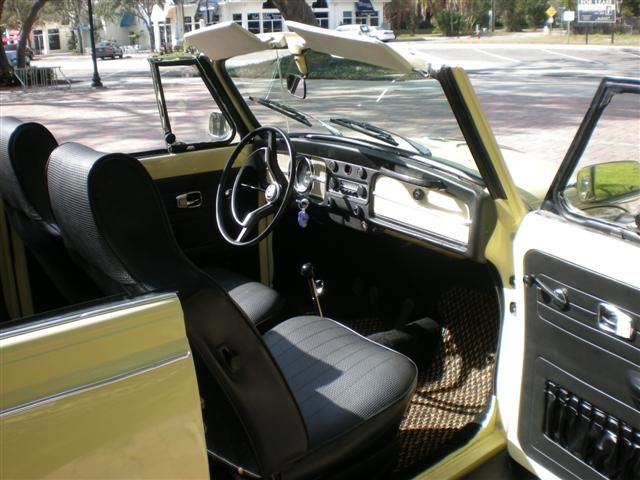 Interior is truly like new, if not a bit better.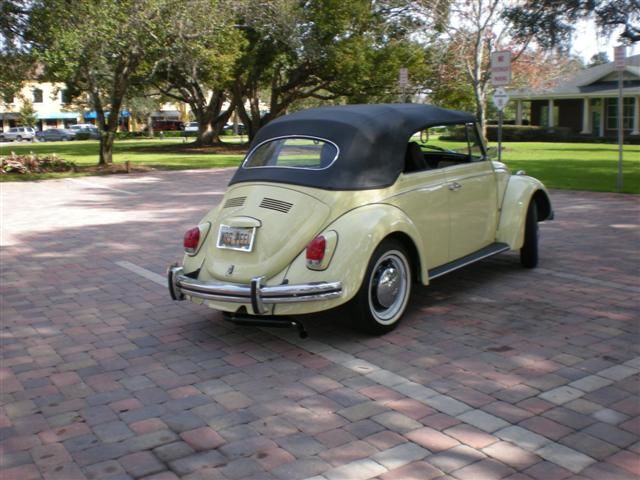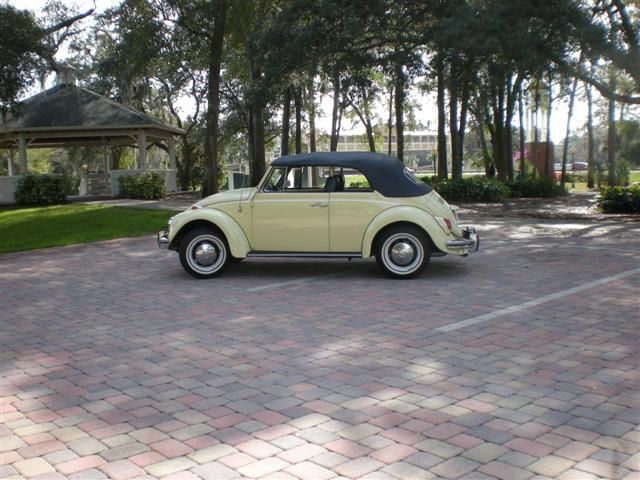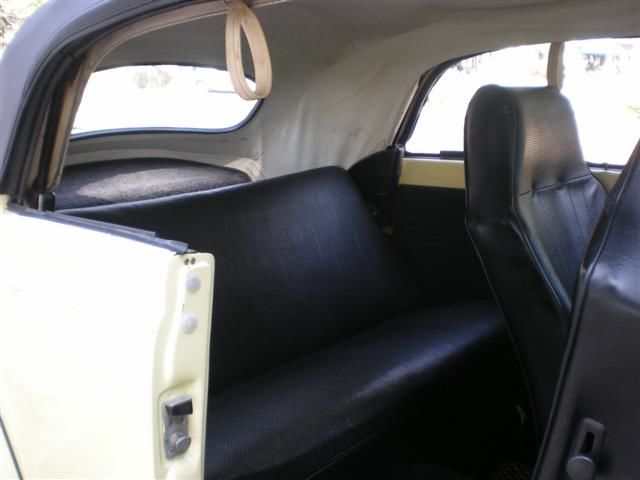 Top is in very nice condition as is the headliner.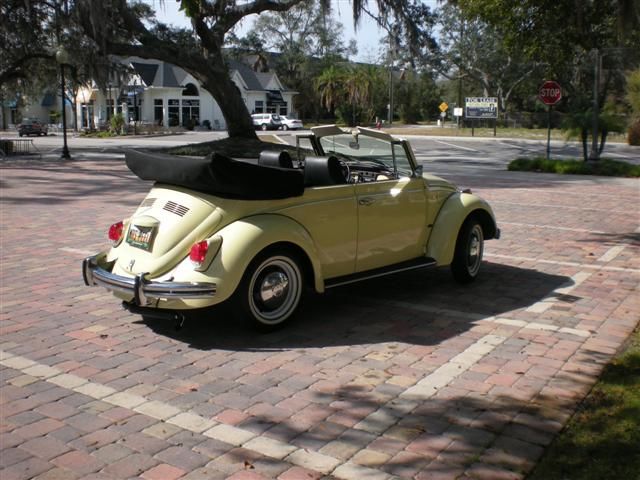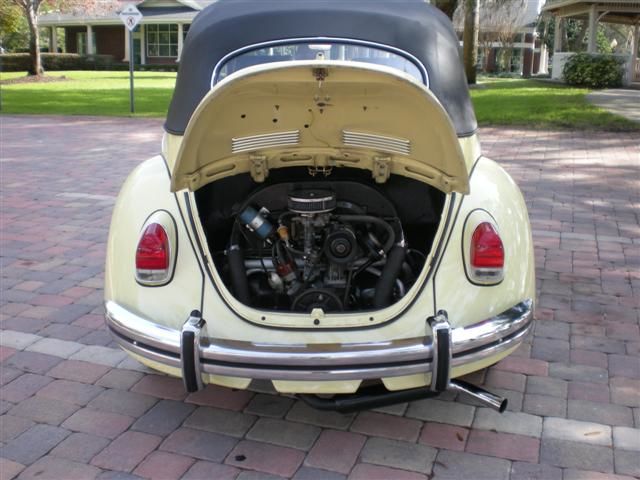 Engine room is clean and tidy and the car runs superb.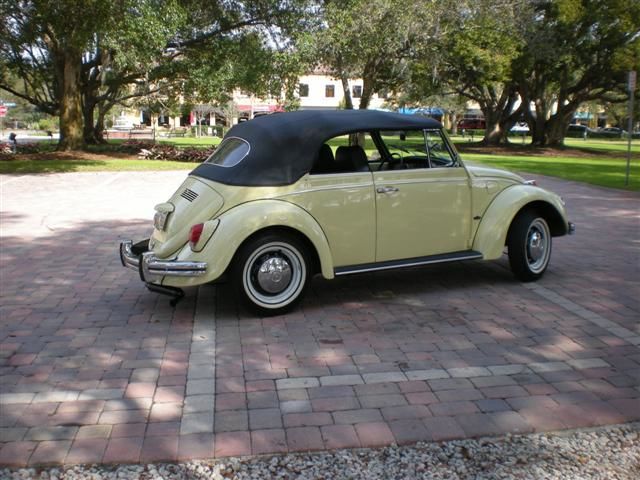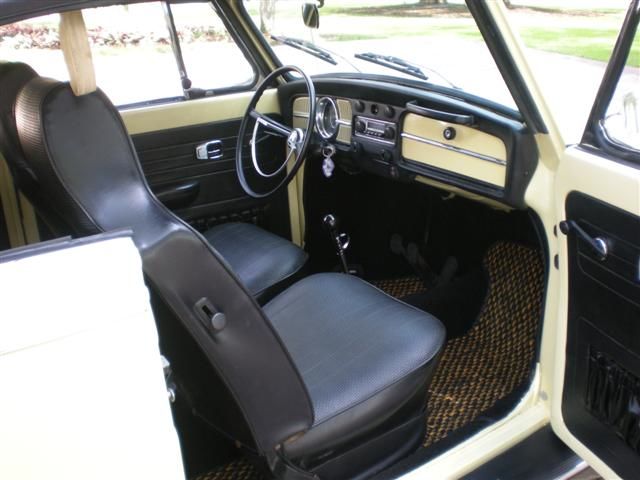 Tool roll and spare fan belt...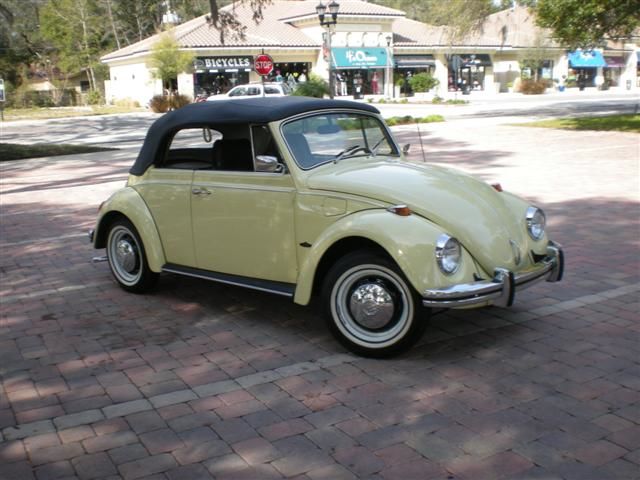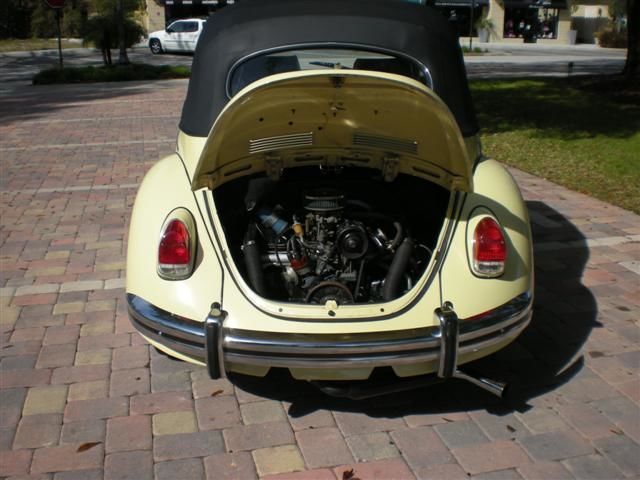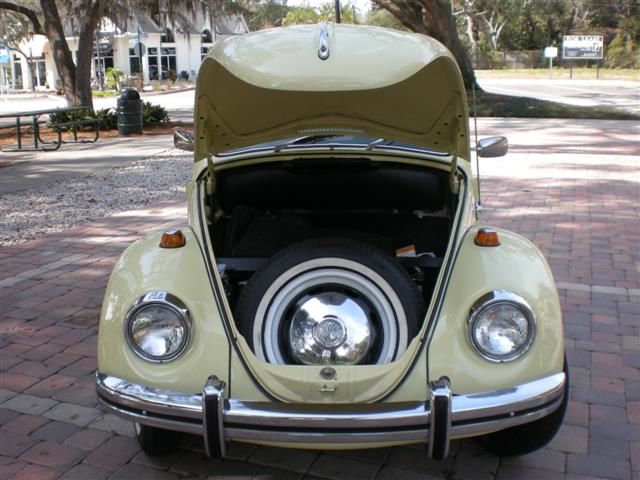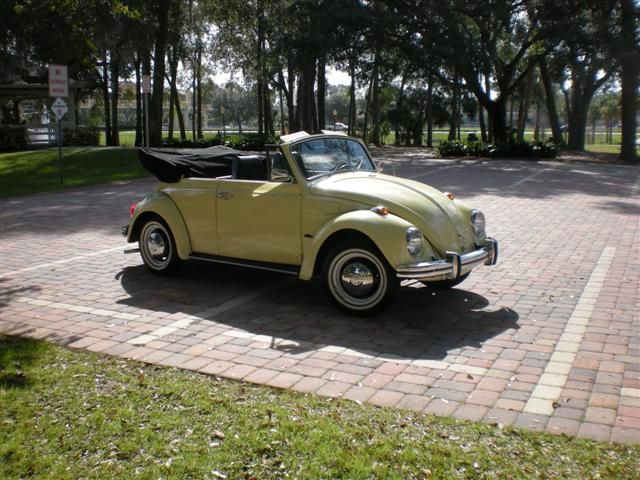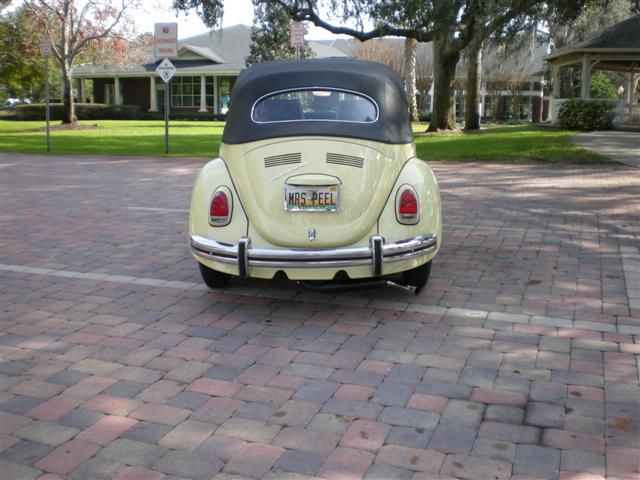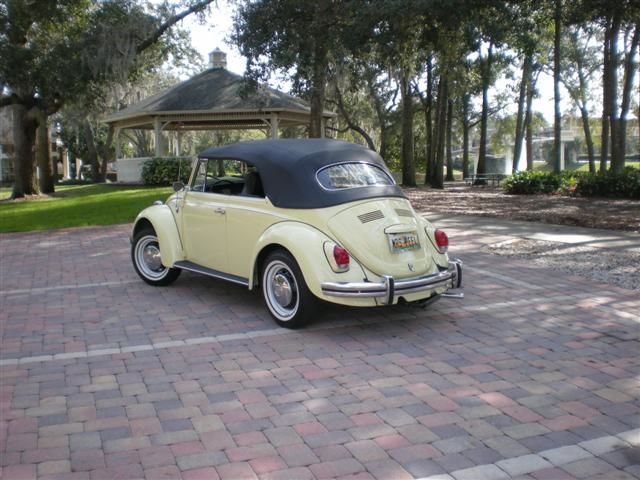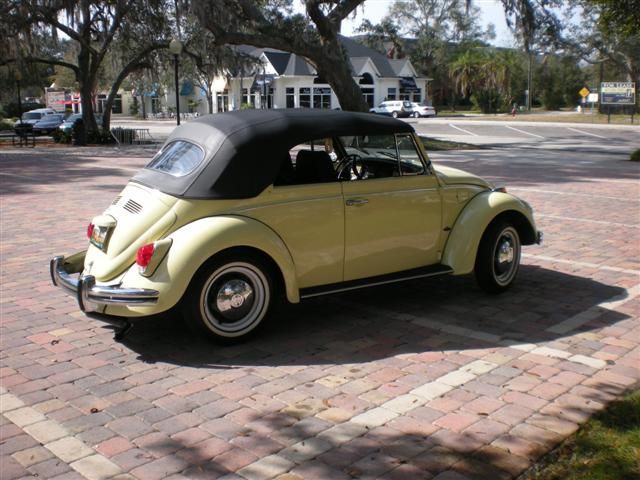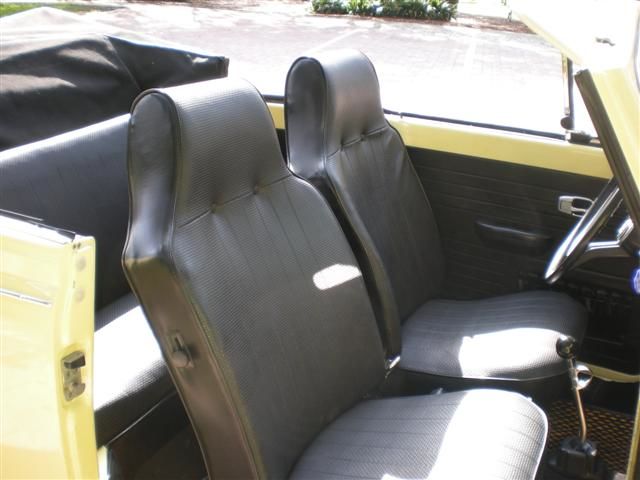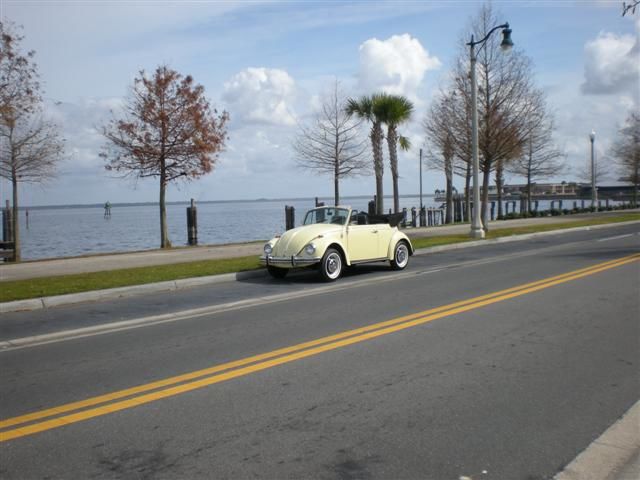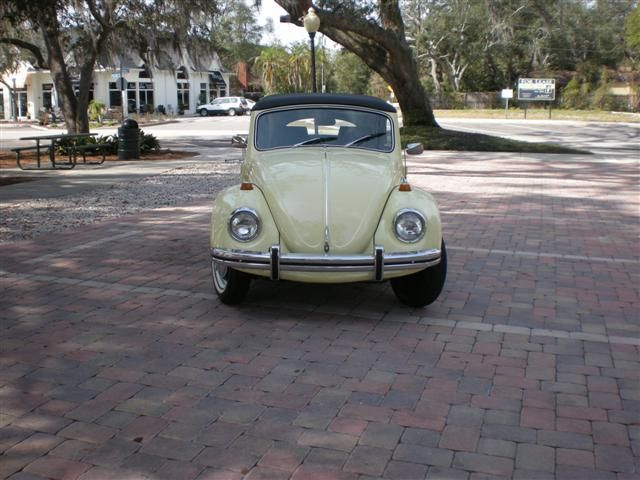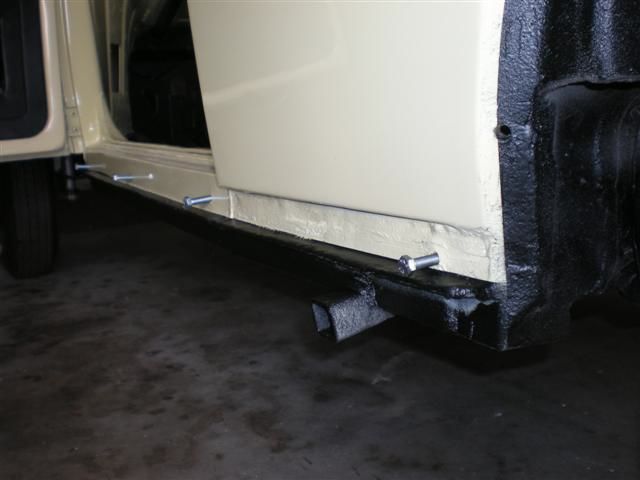 Here is a photo of the sills prior to installation of the fenders and runningboards...looks nice!
Some re-inforcemeant was done along here to keep it stiff under the doors.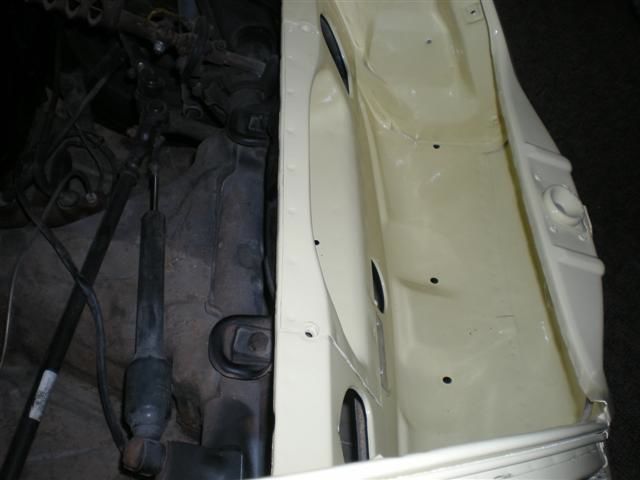 Spare tire well is straight and clean.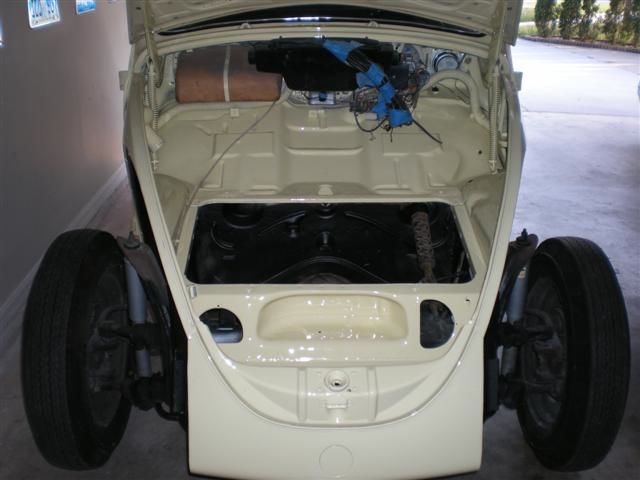 The restoraion was very well done...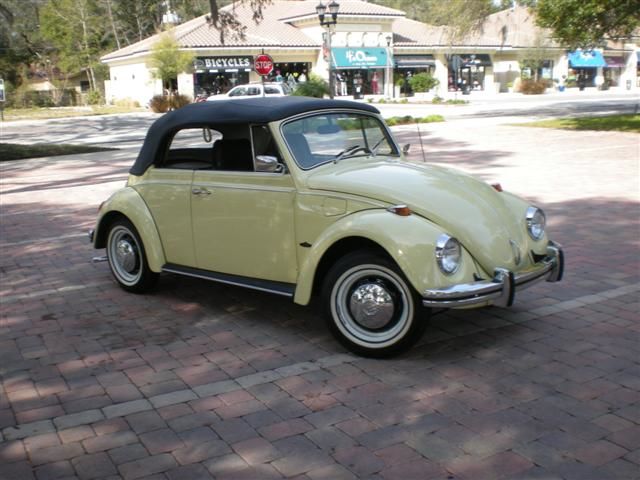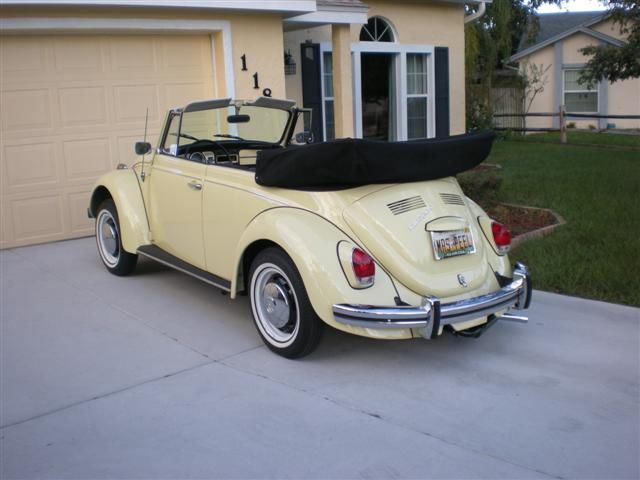 In closing I think it is pretty apparant that this car is a sweet machine.
Well done by someone who truly cares and focuses on doing it right.
Great color and totally stock layout makes it something that is very attractive to collectors.
I could see this one in a dealership showroom too.
Wherever it goes it will draw a crowd and endless compliments!
SOLD!

Click here for other VWs for sale

---
For More Info...CALL
951-767-1600
or email
oldbug@earthlink.net
---