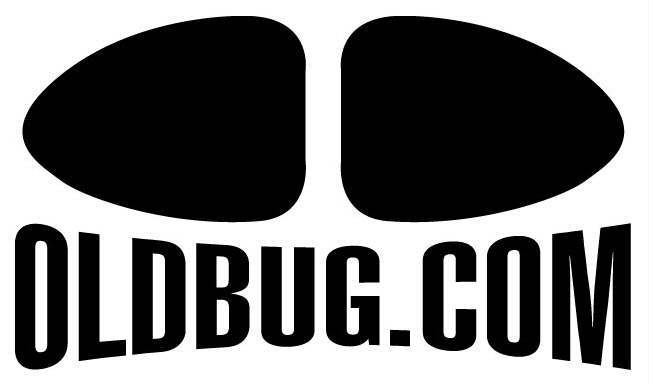 1970 EMPI Imp Dune Buggy For Sale
---
SOLD! Please CLICK HERE
For All Current Listings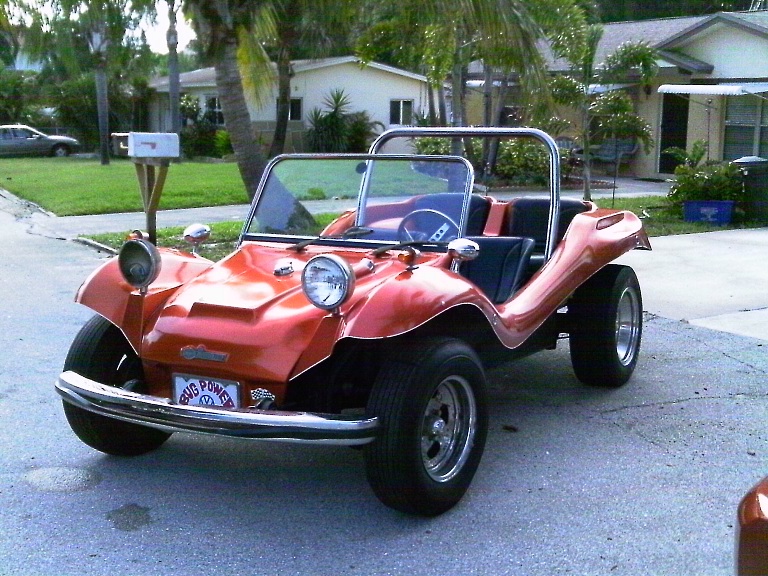 OK...this one has a great story and it truly is a bit of history.
This 1970 EMPI "Imp" Buggy was built in 1970 by Adams Speed Shop in Pennsylvania
as their show car and it has been in their hands it's whole life.
The car was driven minimally for the first 10 years or so, and then put into storage in the 1980's.
It is perhaps, the most complete and original unrestored Empi Imp in the world.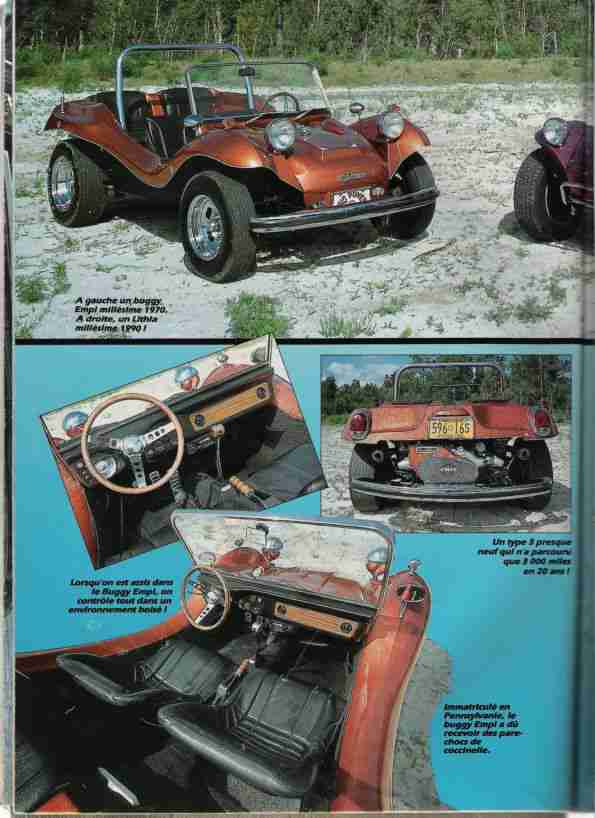 It has been magazine featured in the French VW Magazine Super VW.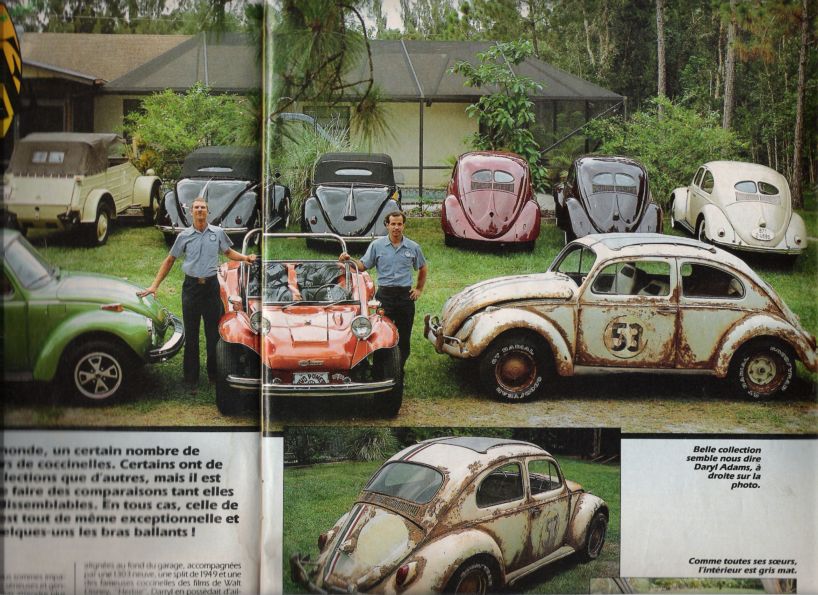 And it has been a part of one of the most amazing collections of VWs in the world.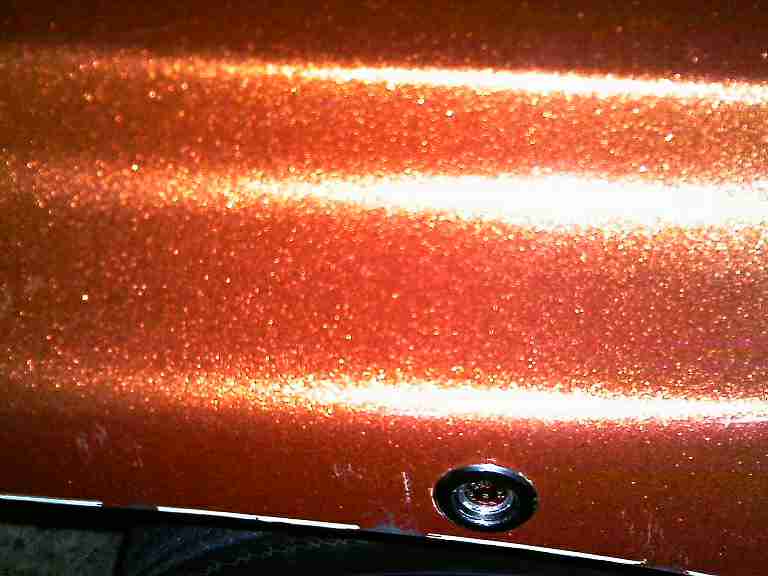 And it glitters!!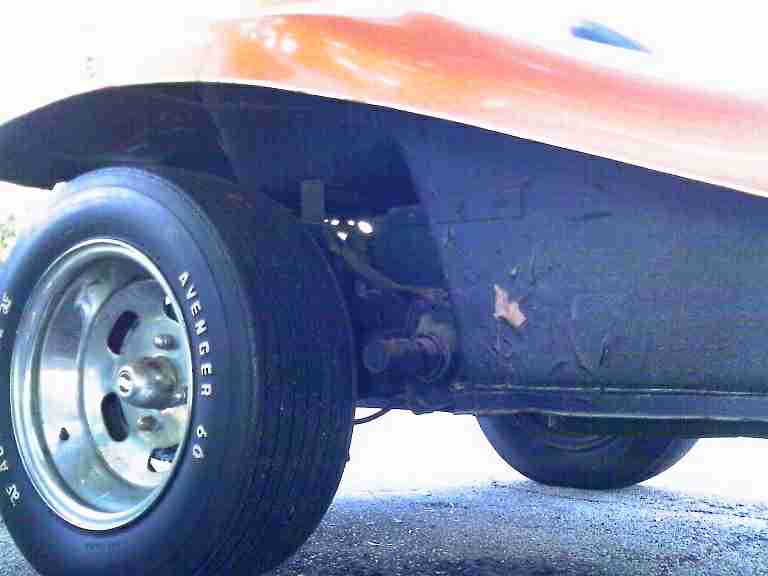 Everything is untouched...even the tires are 1970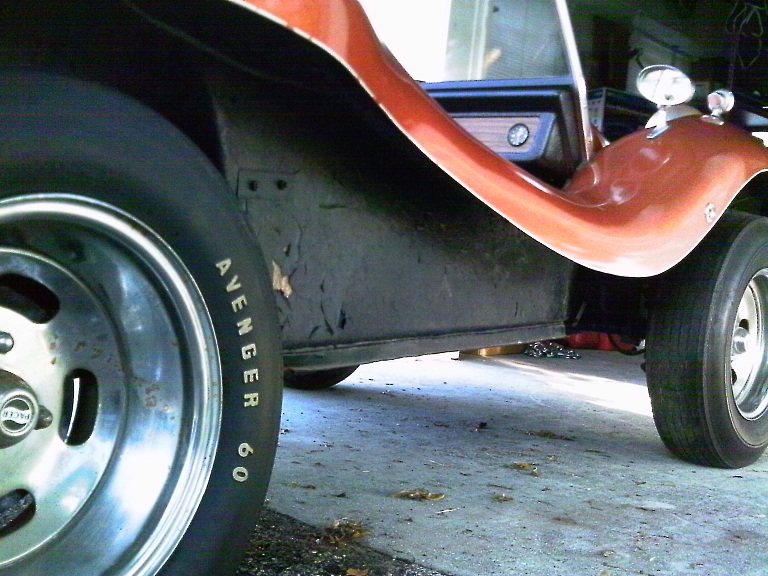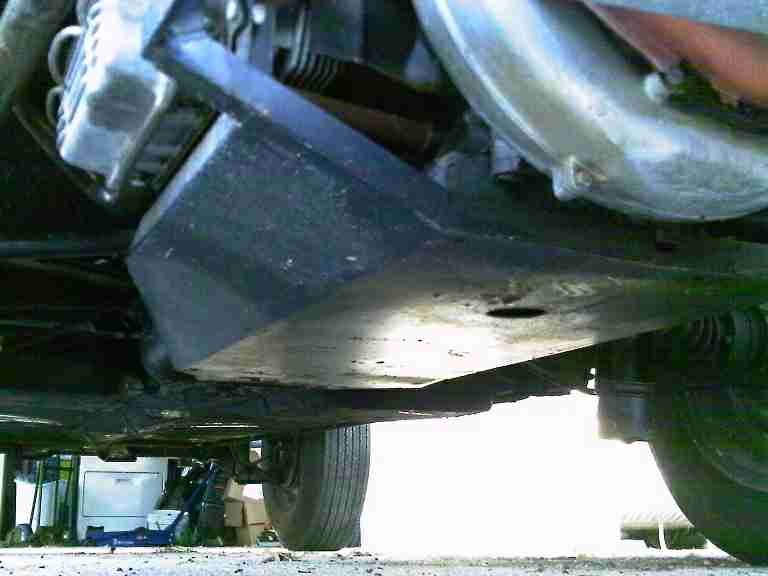 The car was fully equipped with all of the hop up and custom parts of the day.
Looking at it is like opening the pages of an accessory catalog from 1970...it is all here!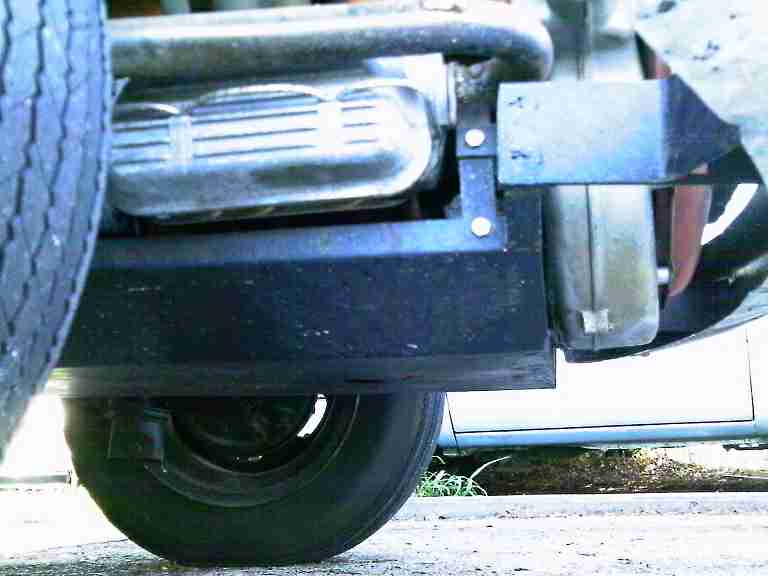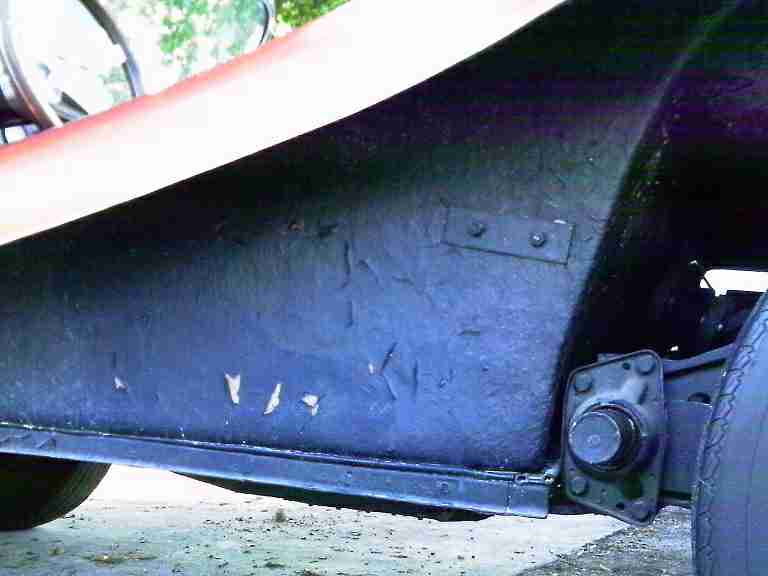 Some cracking to the undercoating, but the body is superbly nice.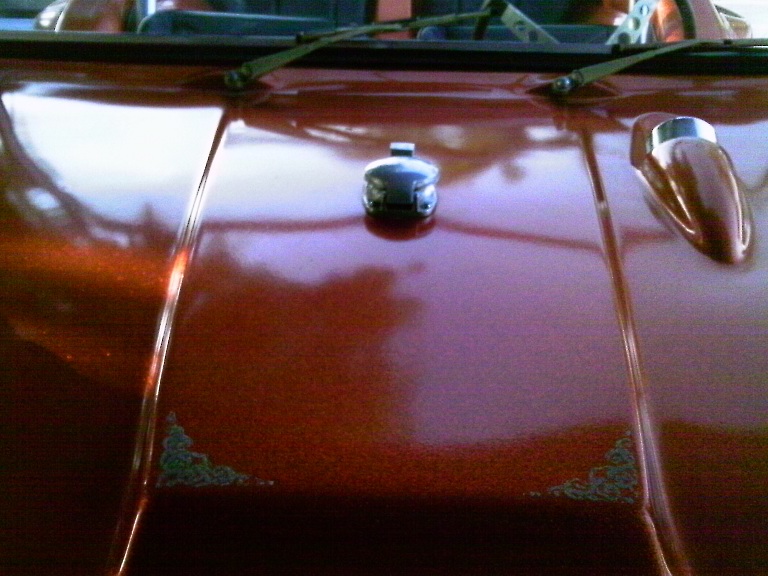 Original gel coat finish still shines...check out the scroll work striping...
Fanfare horns...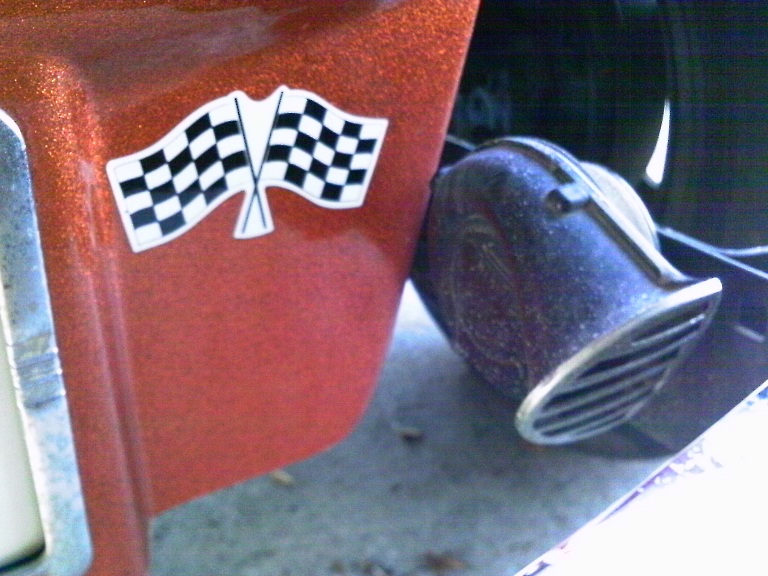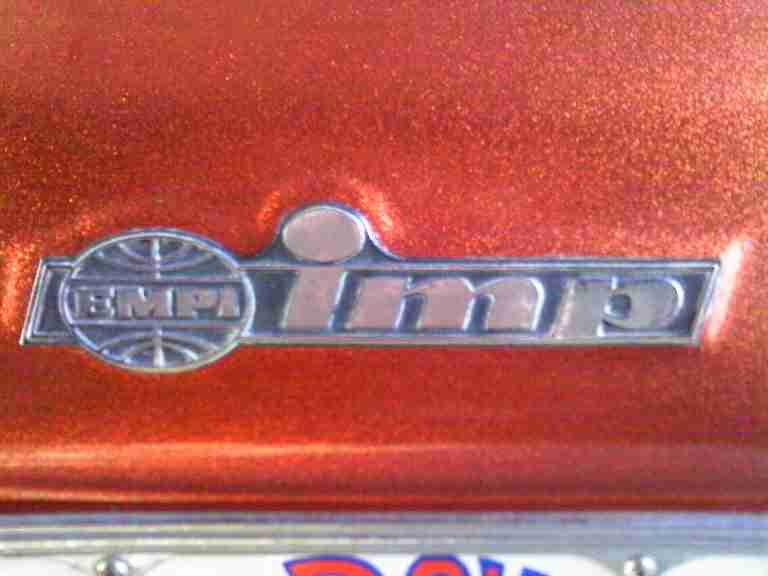 Original badges.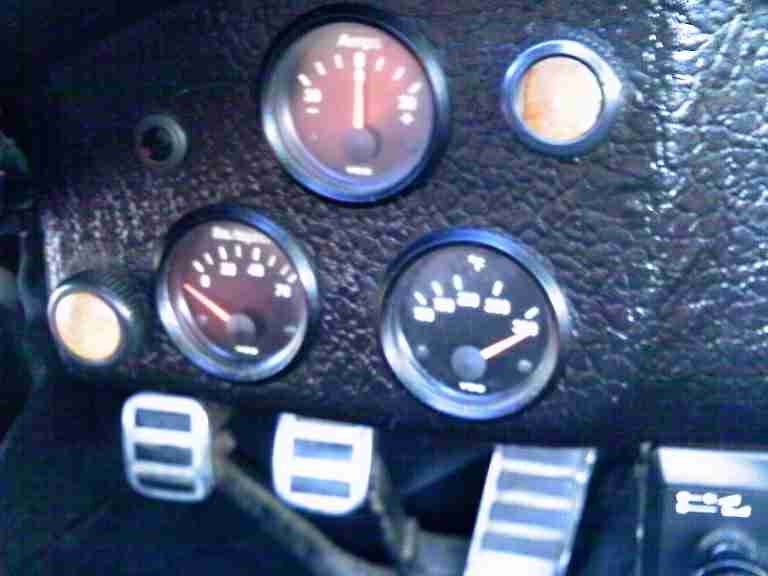 Instruments are all present.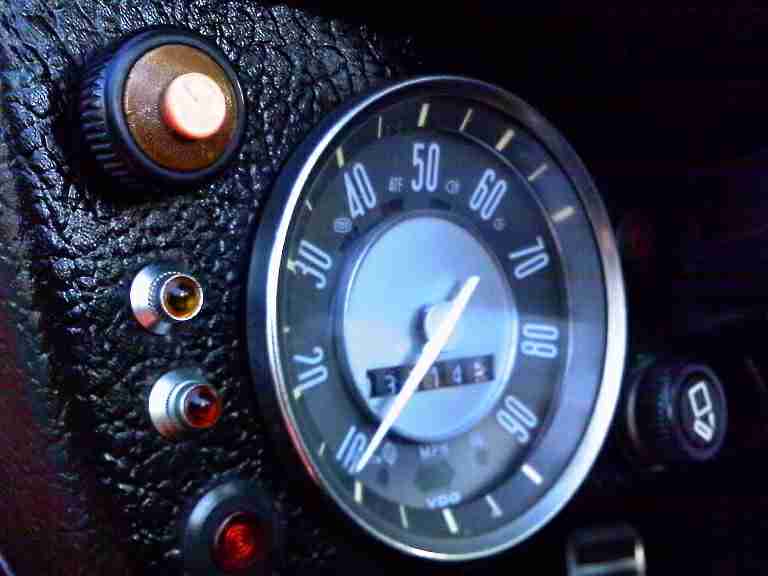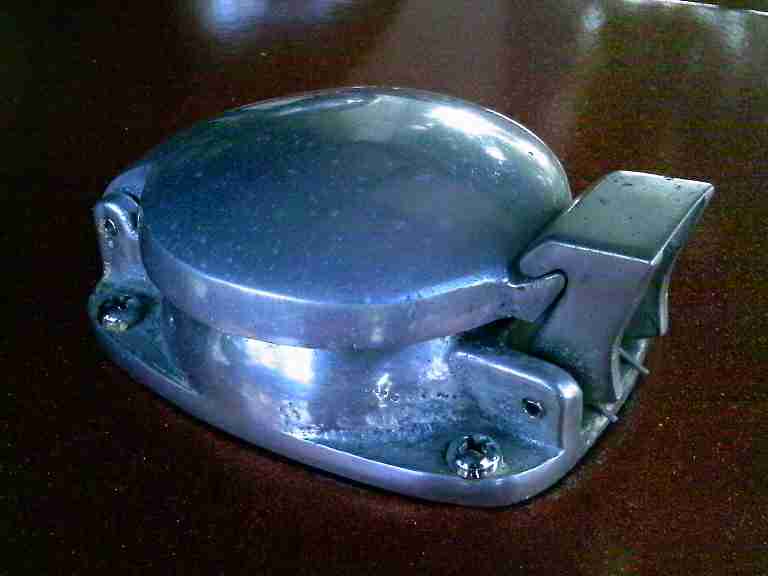 Flip top fuel cap.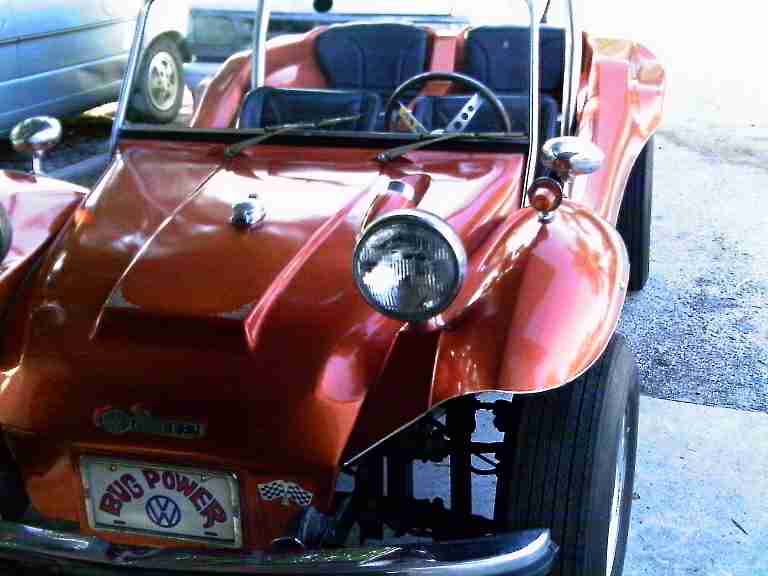 WOW!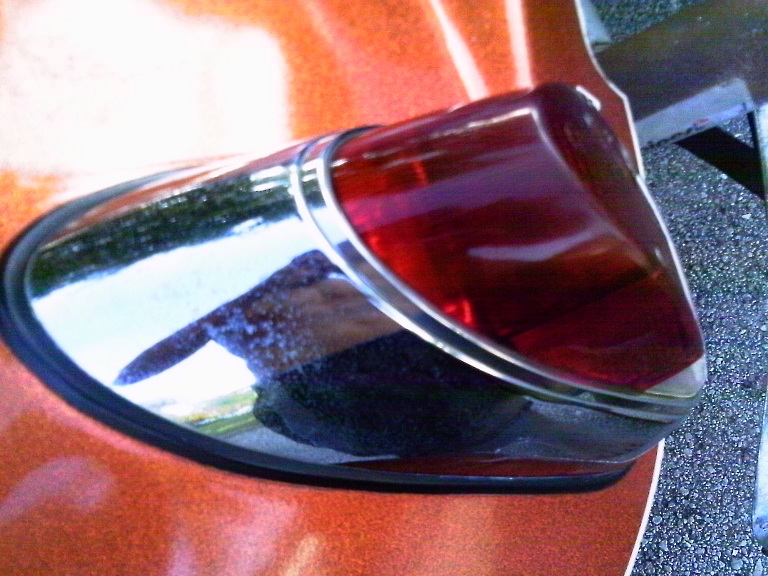 Empi chrome taillights.
Floor pans are solid, no rust.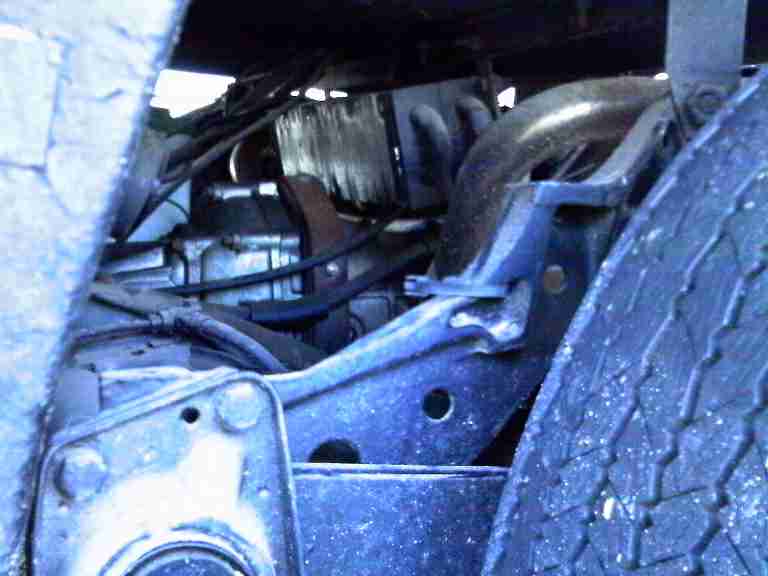 Oil cooler, tranny strap...it has it all.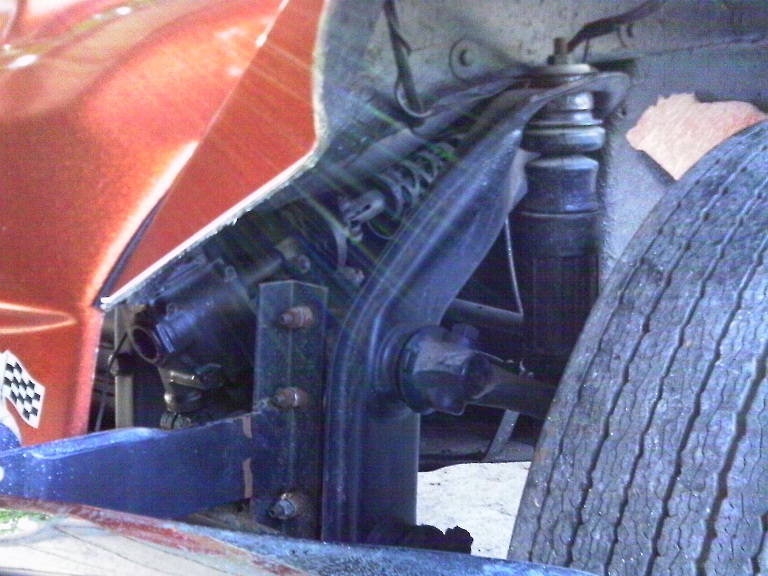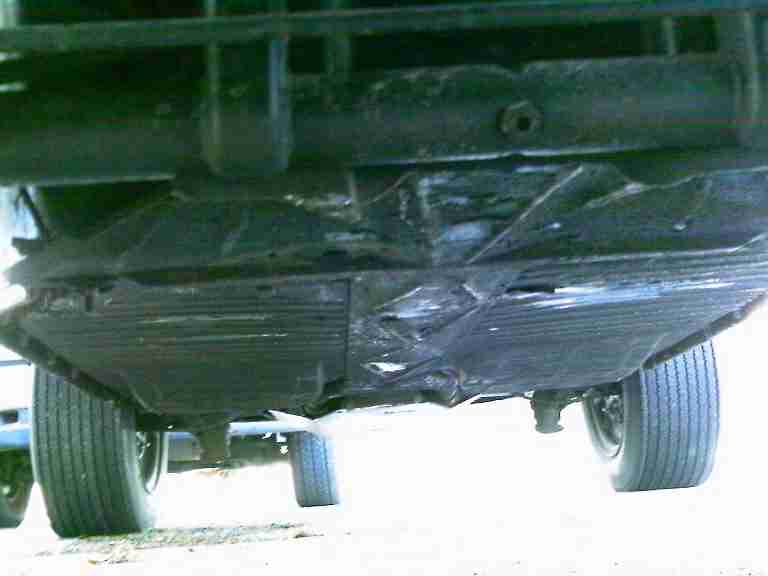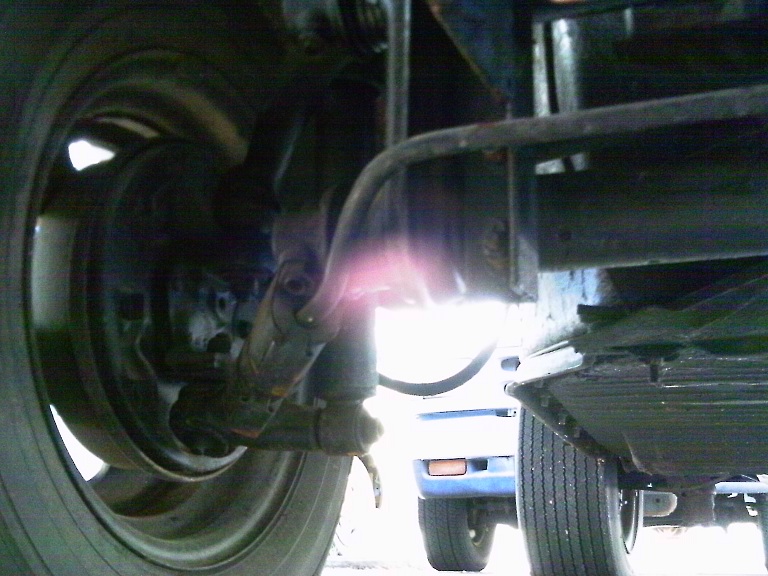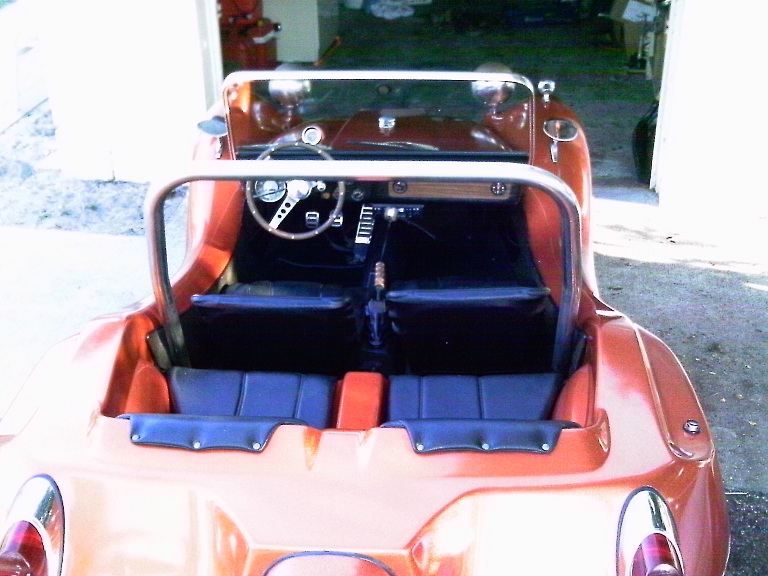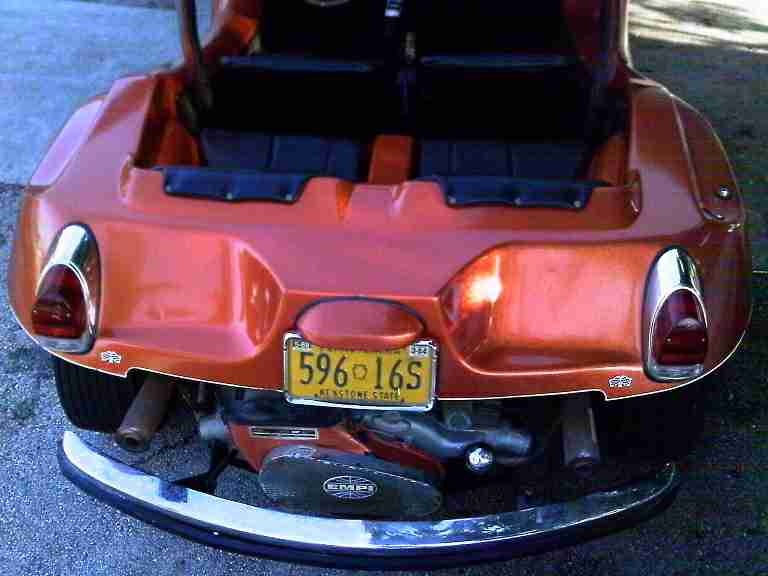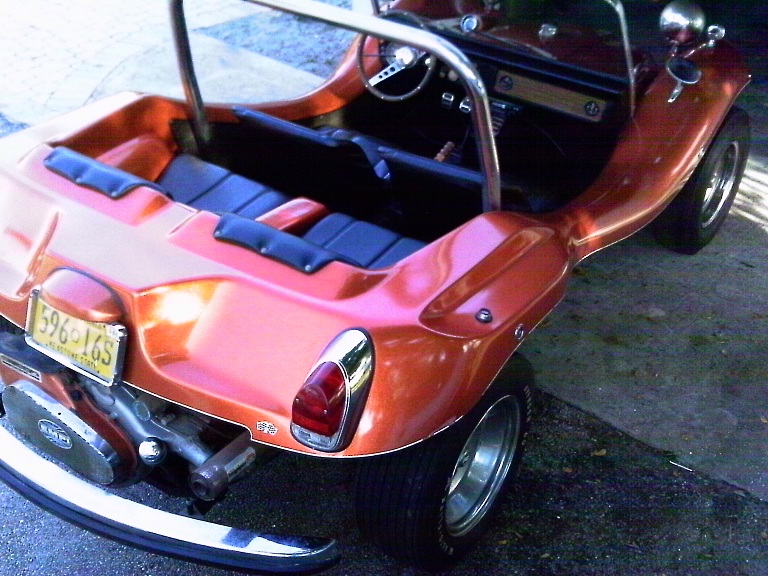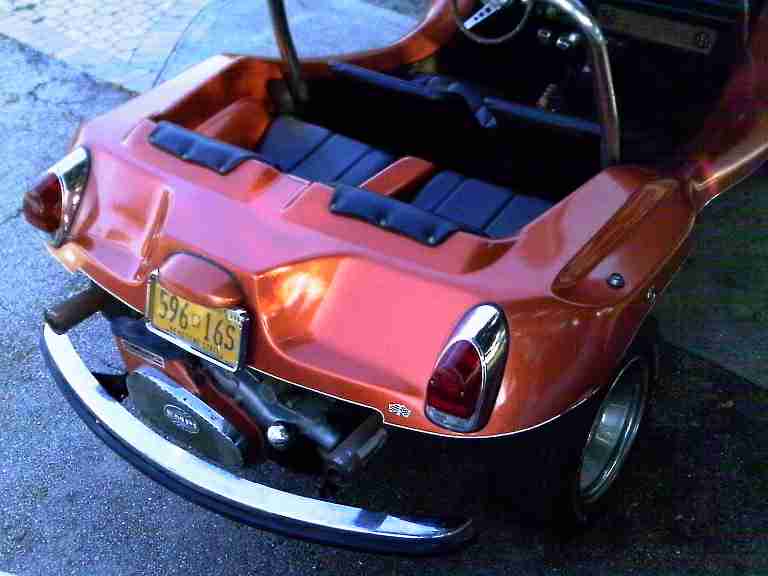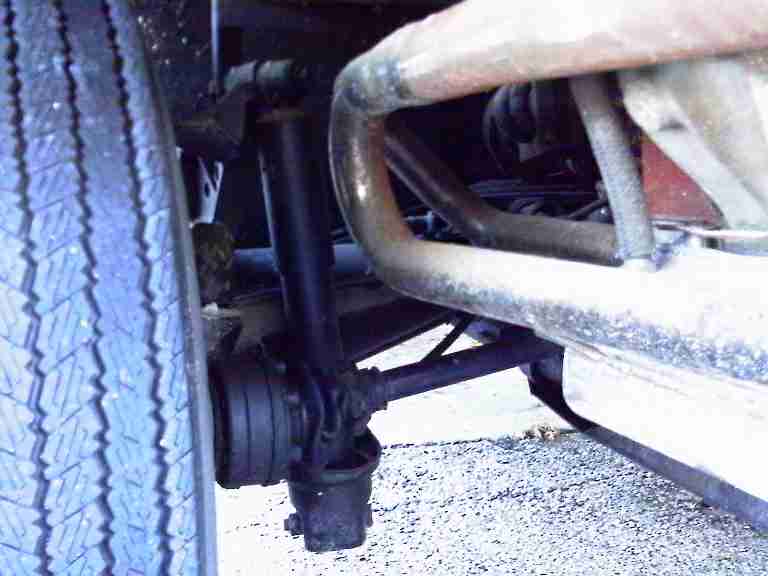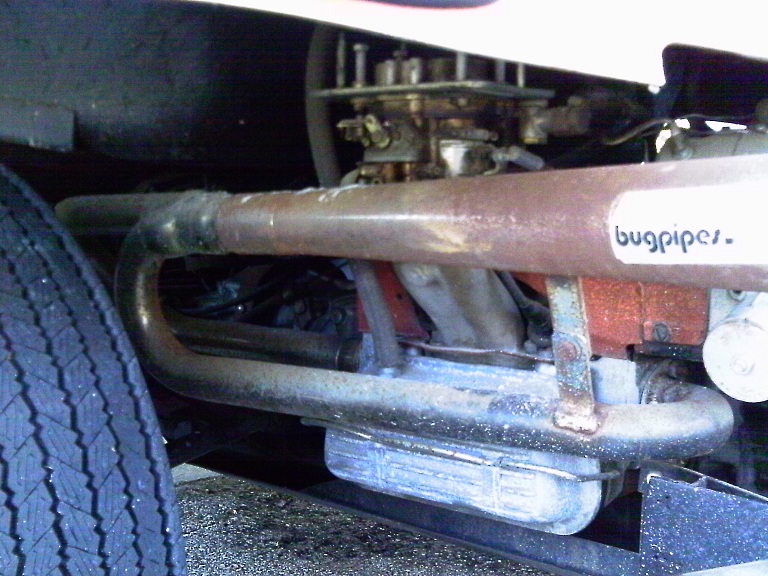 1800cc performance engine with all the trimmings.
It has not been started since the 80's, so it will need some attention, but it is all here.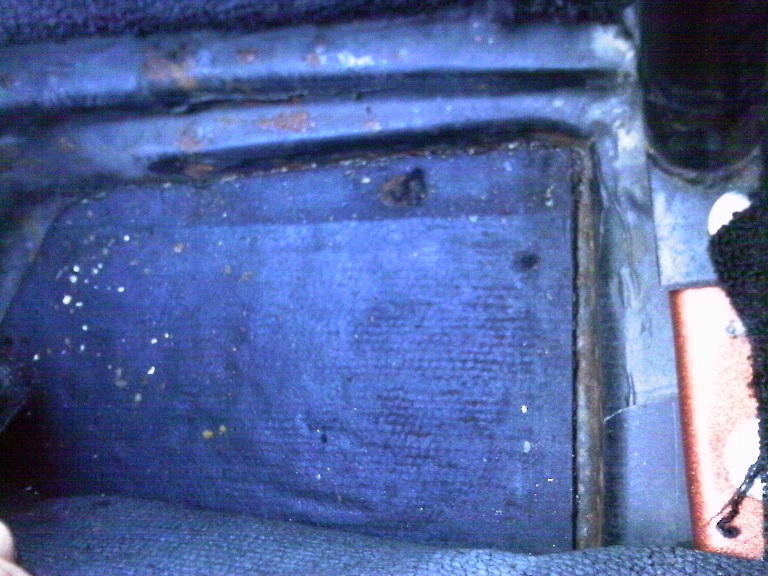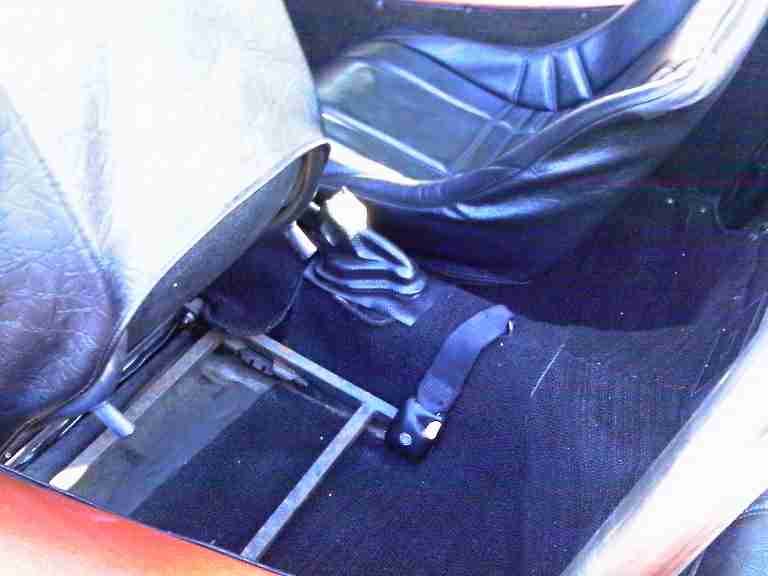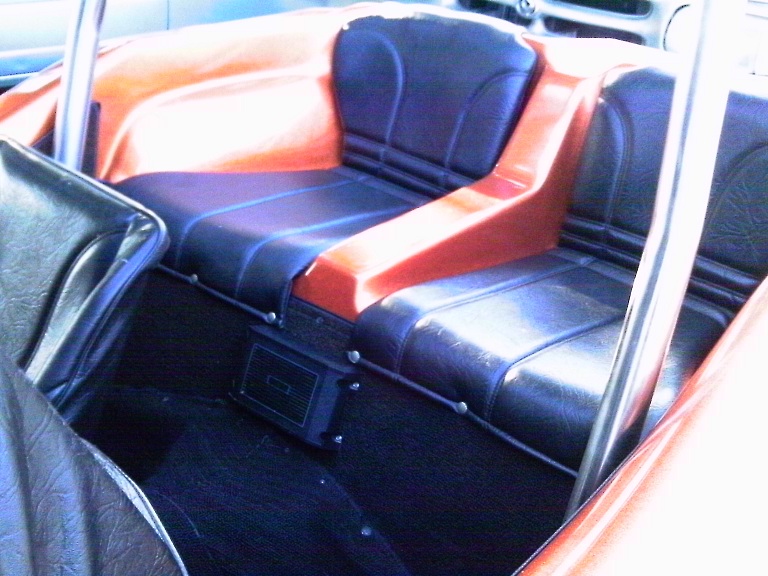 Upholstery and seats are awesome!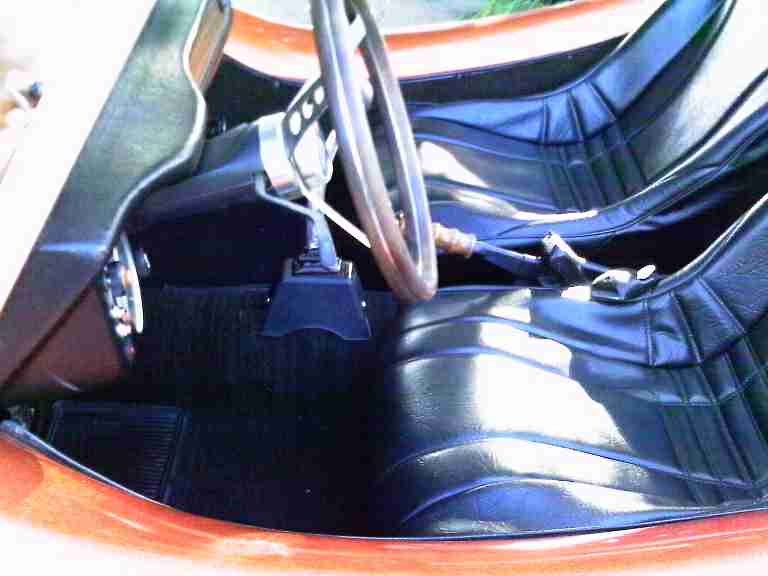 Check out the steering wheel, shifter and handbrake...all period correct.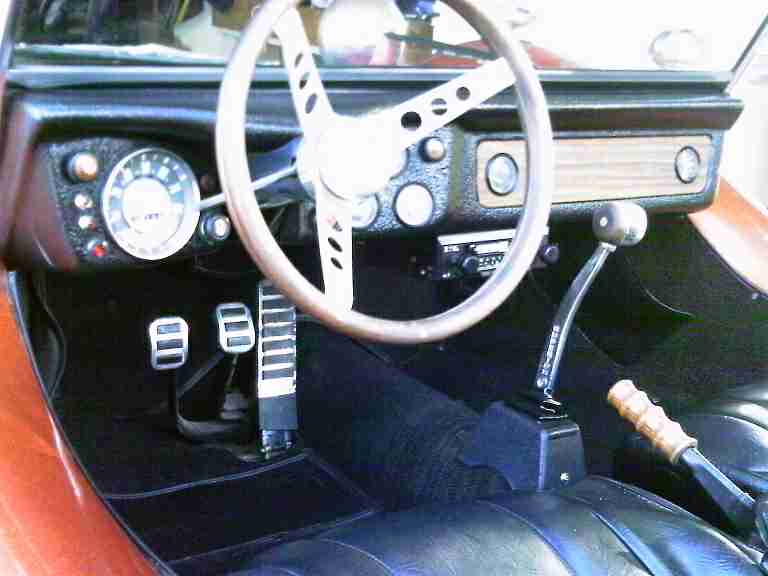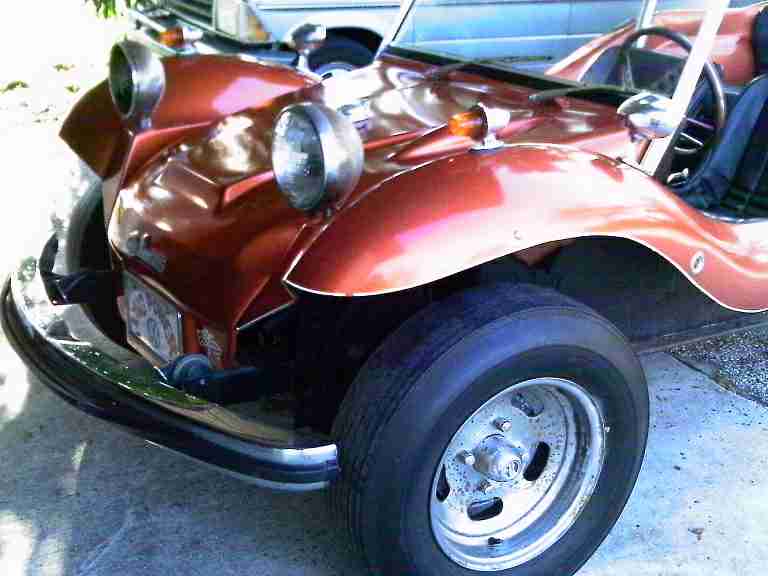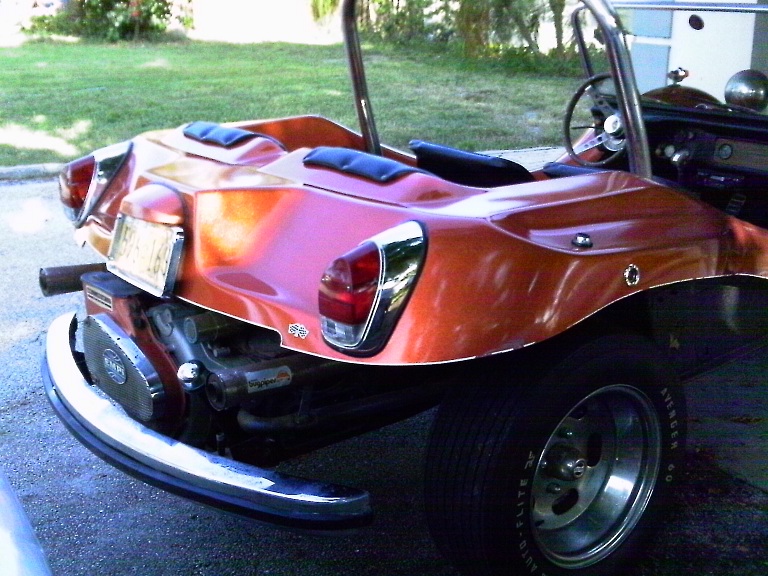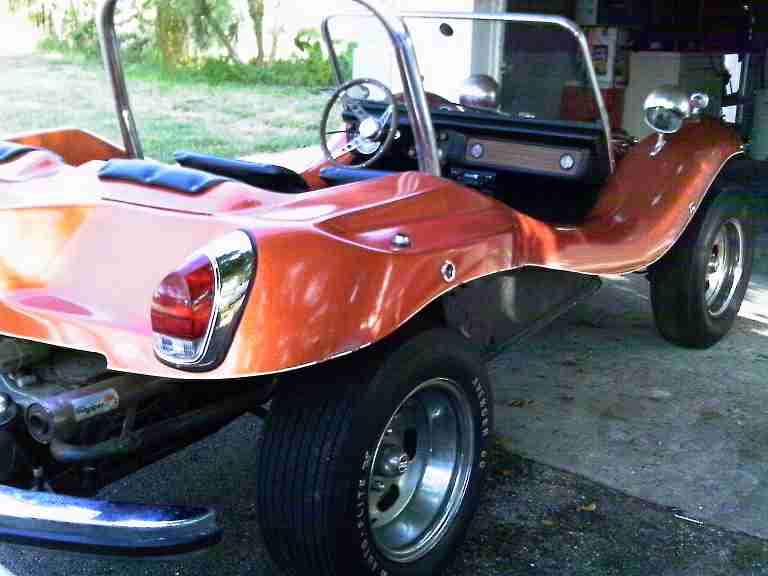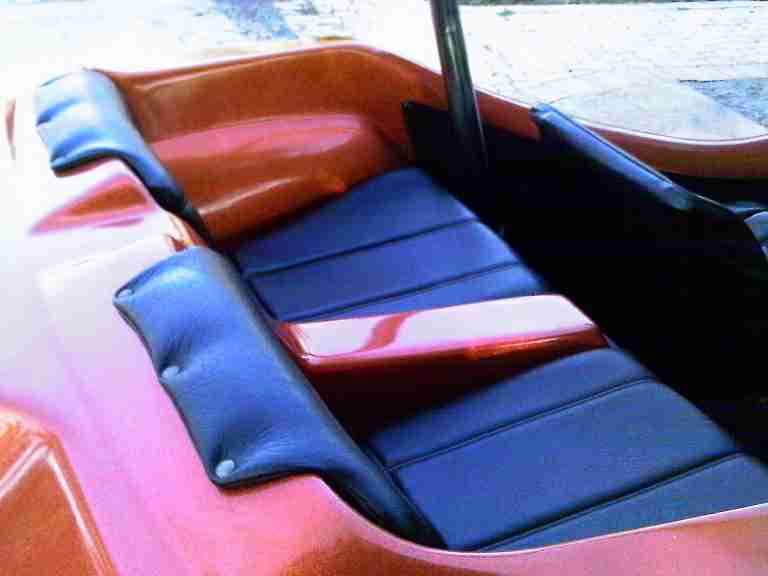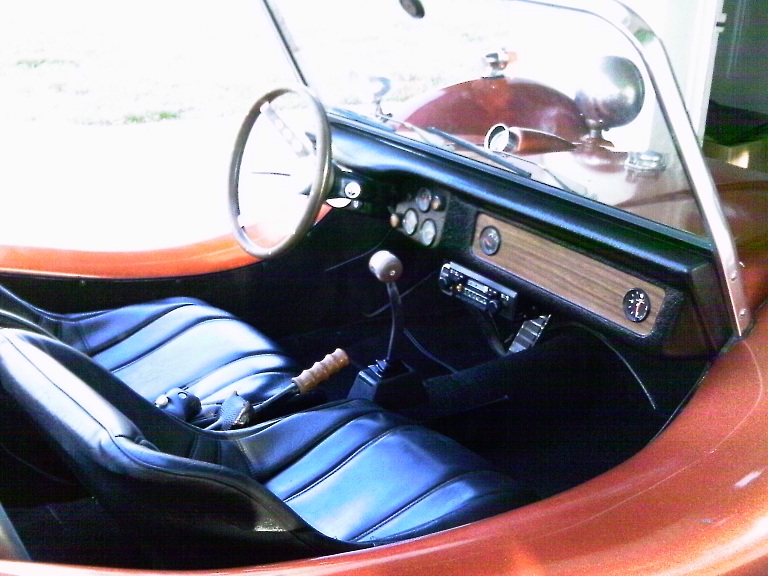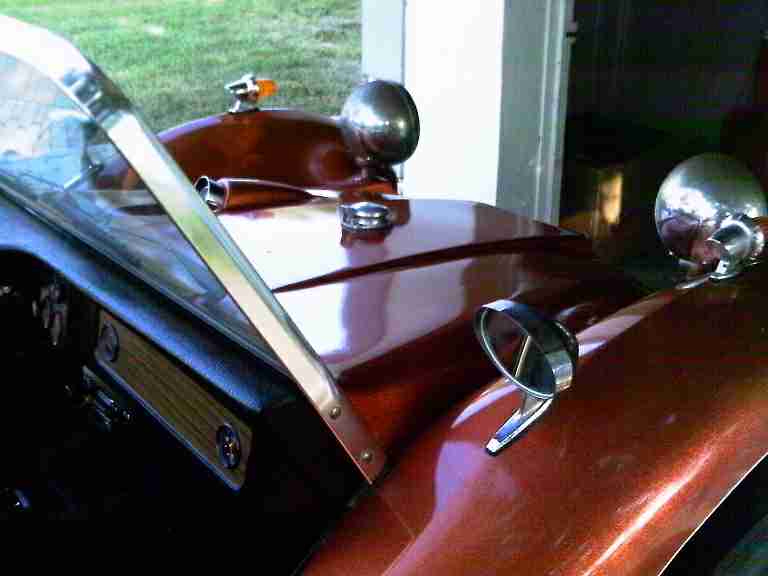 Mirrors, hood mounted tachometer, those cool bullet turn signal lenses.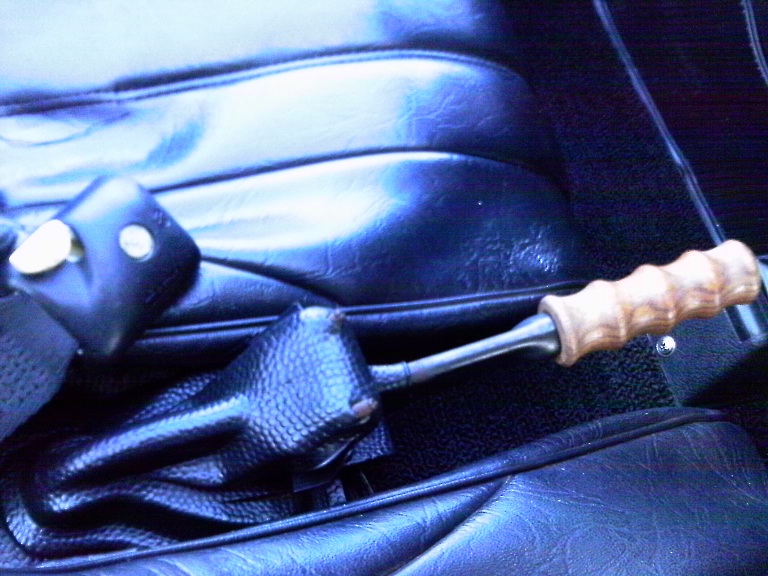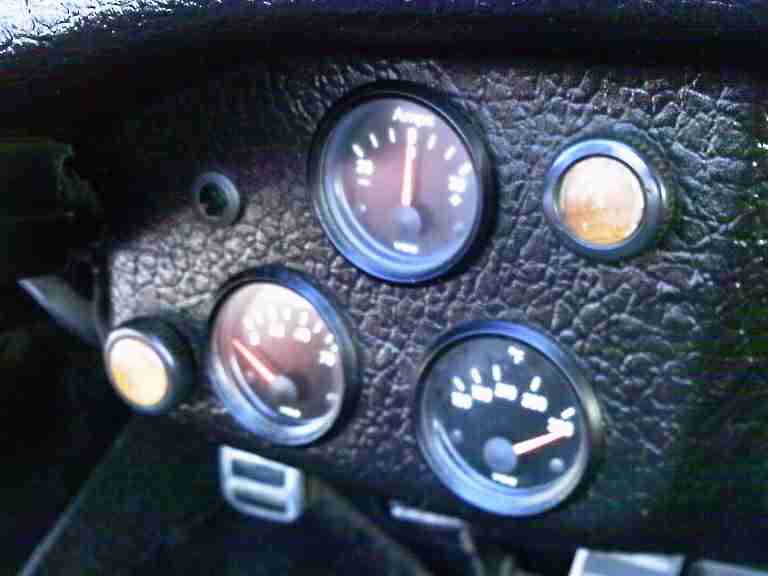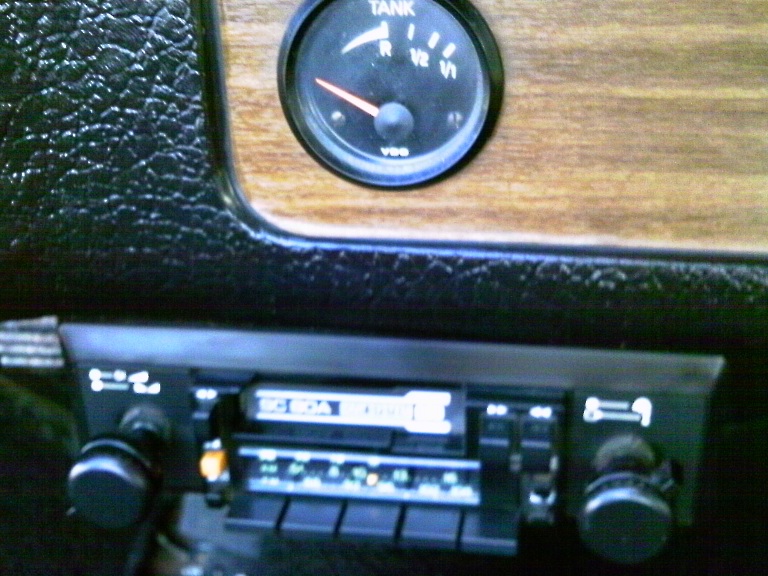 The radio appears to me to be from the 80's...I think I would try to find an 8 Track set up just to complete the package.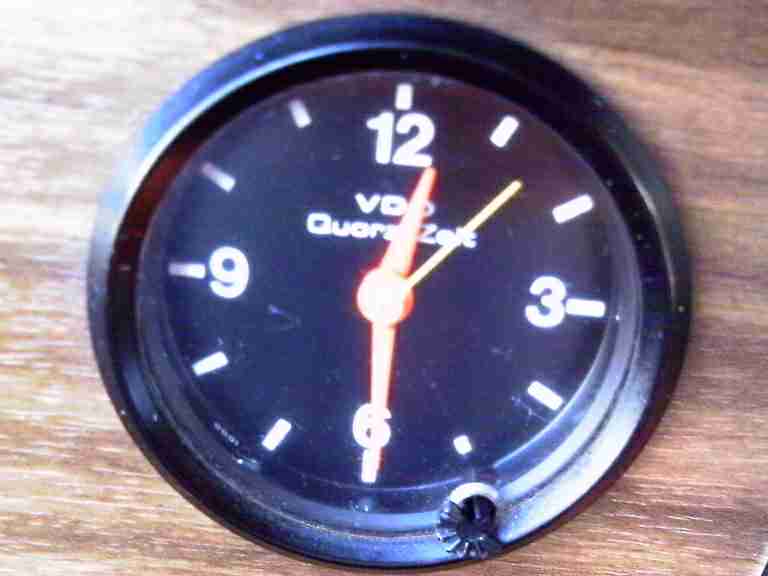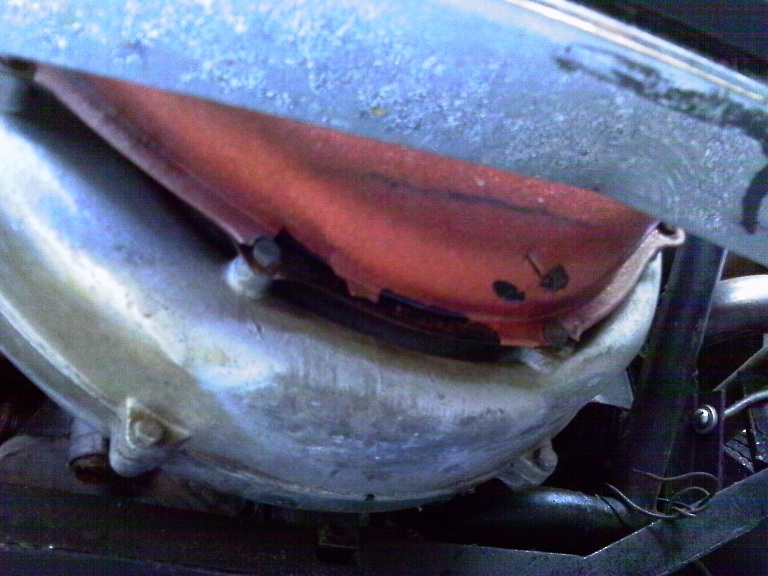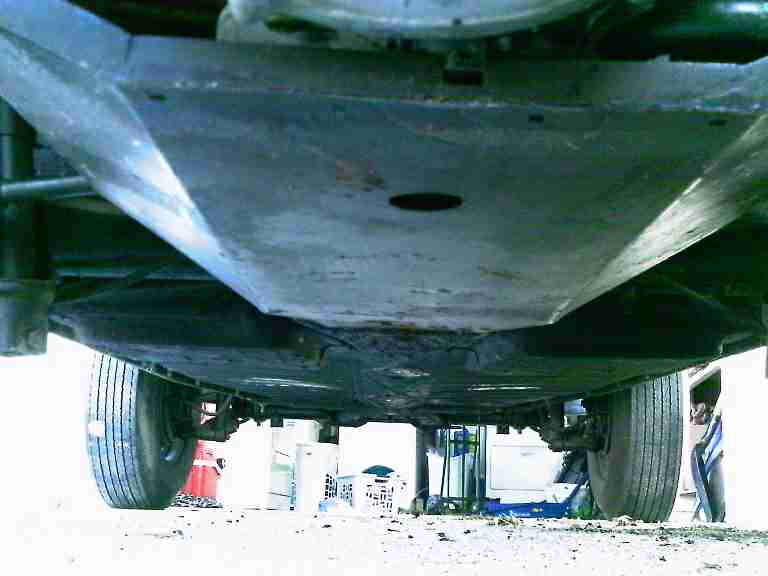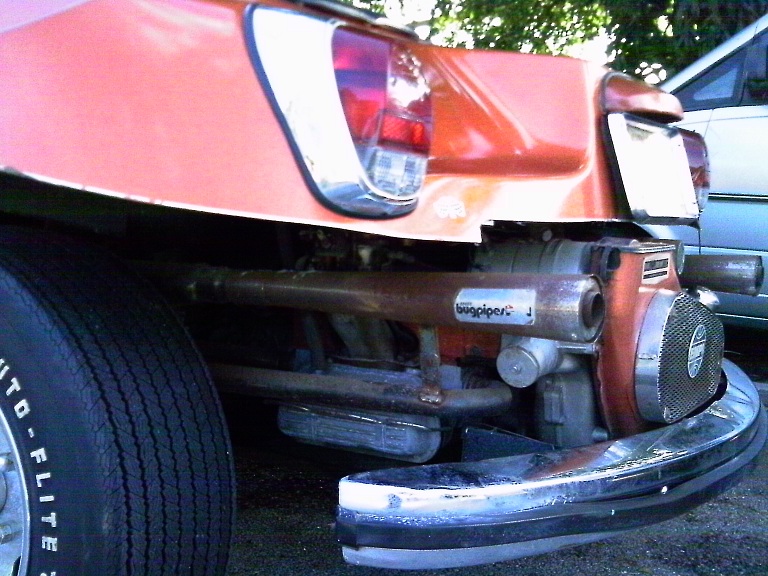 Nice fittment of Beetle bumpers.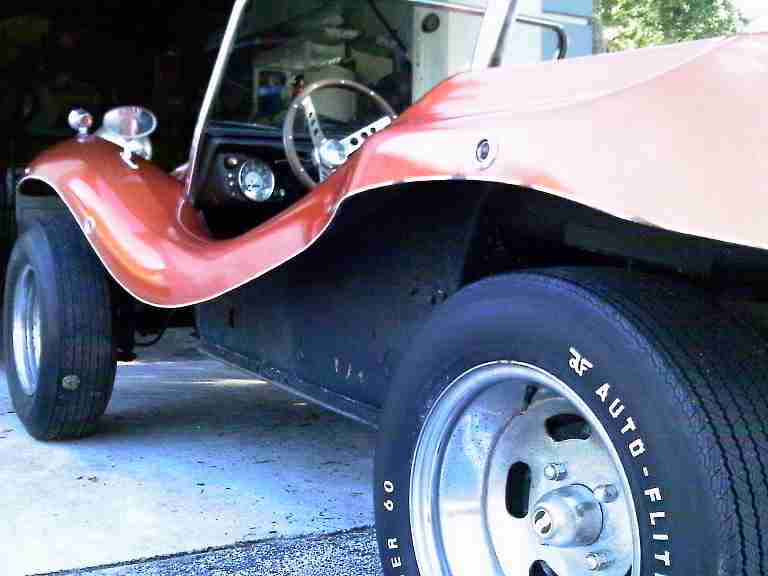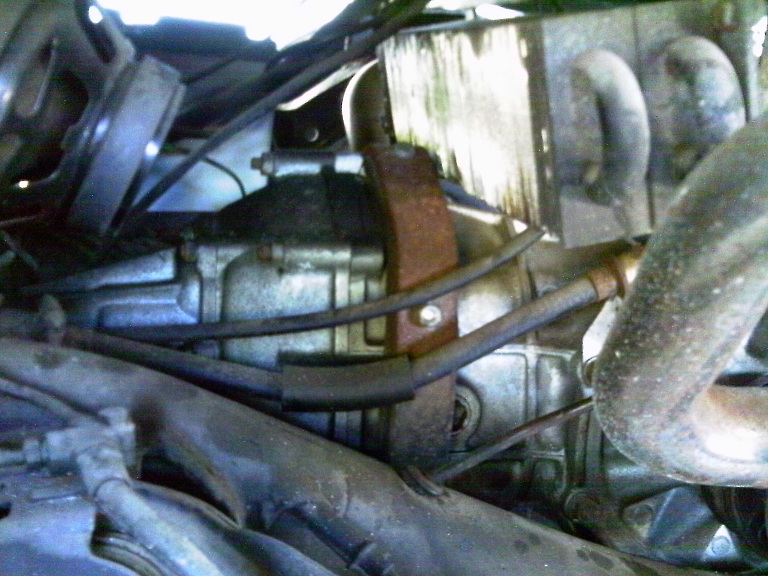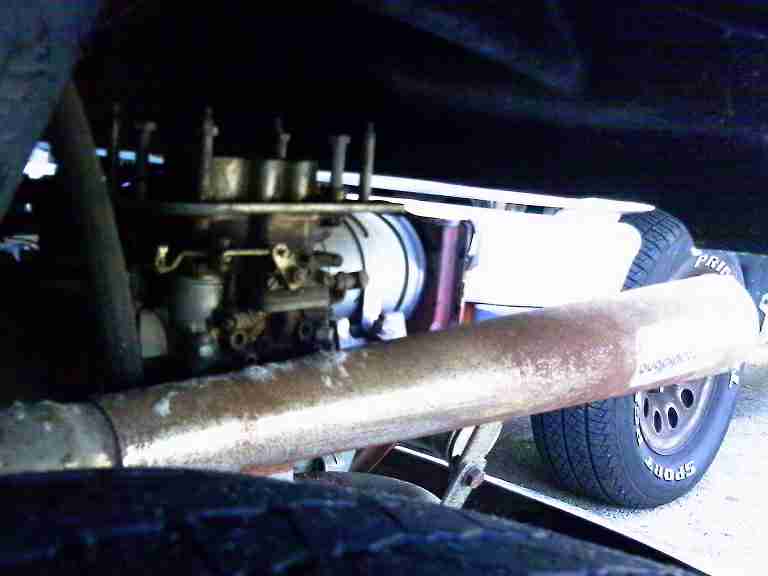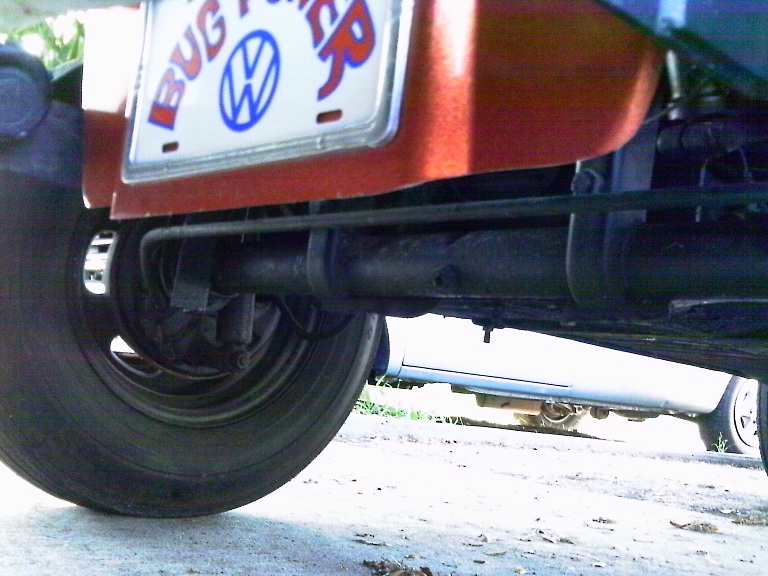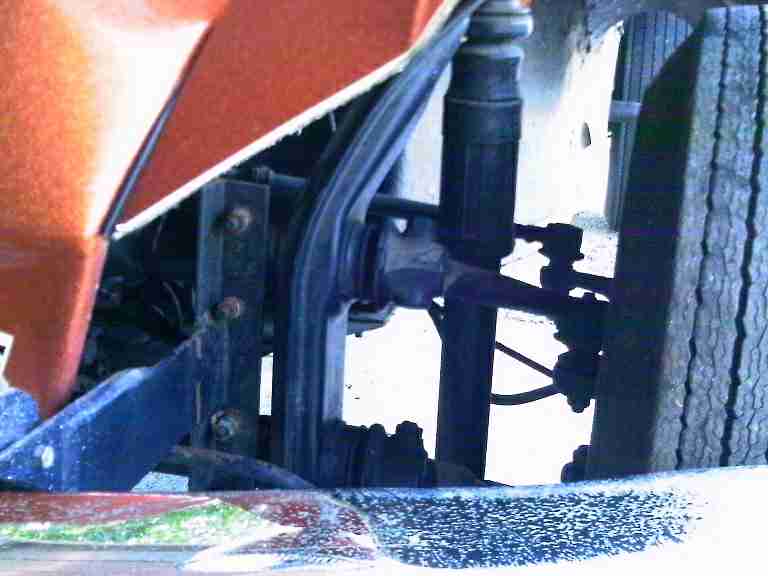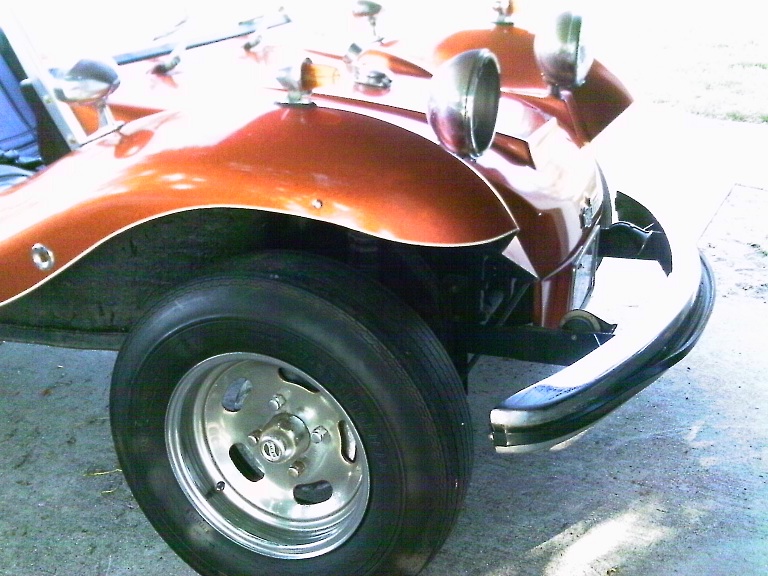 The one headlight is missing the bulb and ring...that appears to be the only bit not present.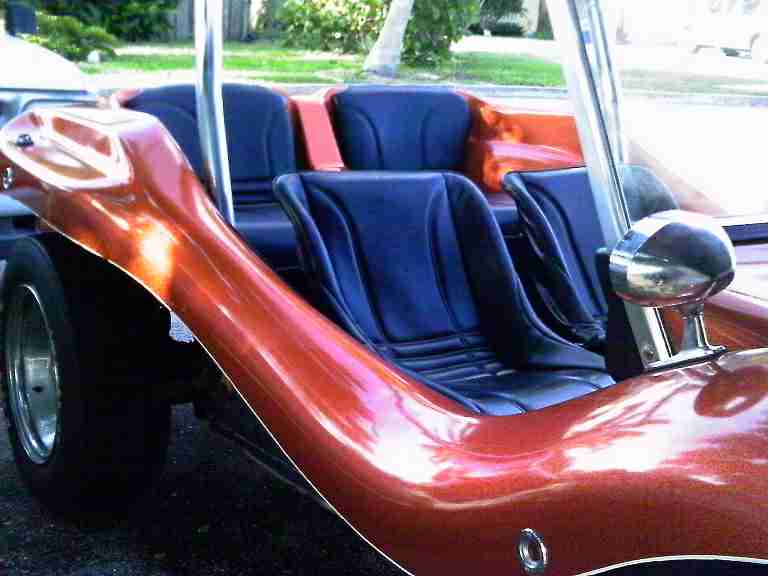 Love this photo!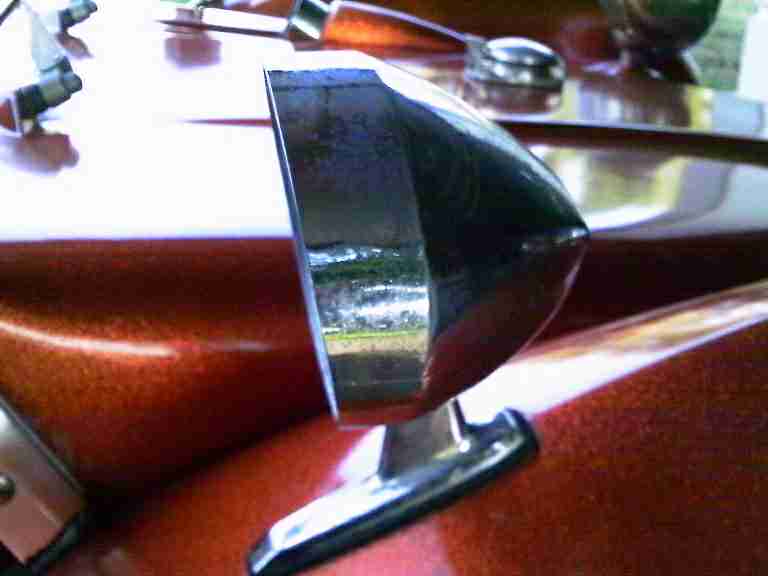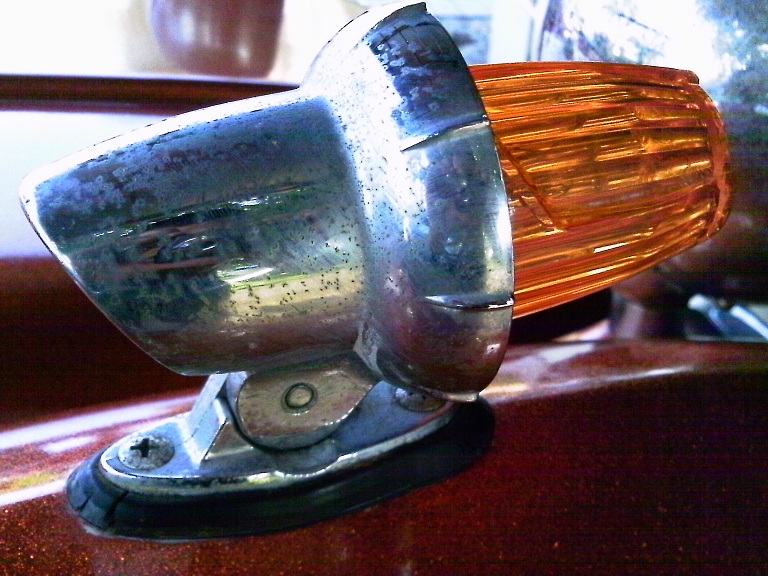 Some minor pitting, but it sure looks like it will clean up beautifully.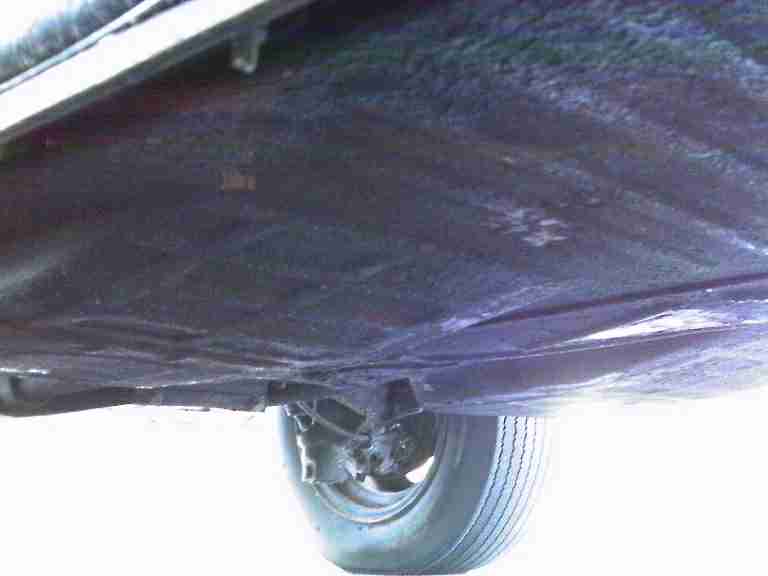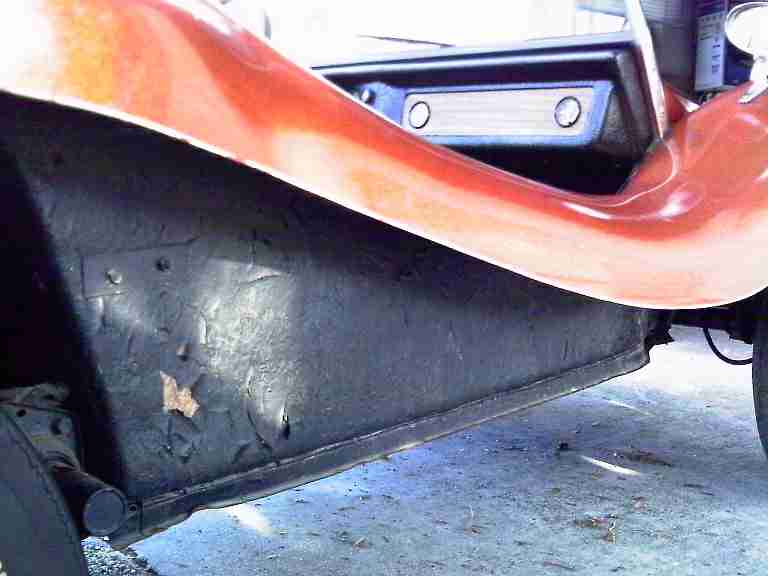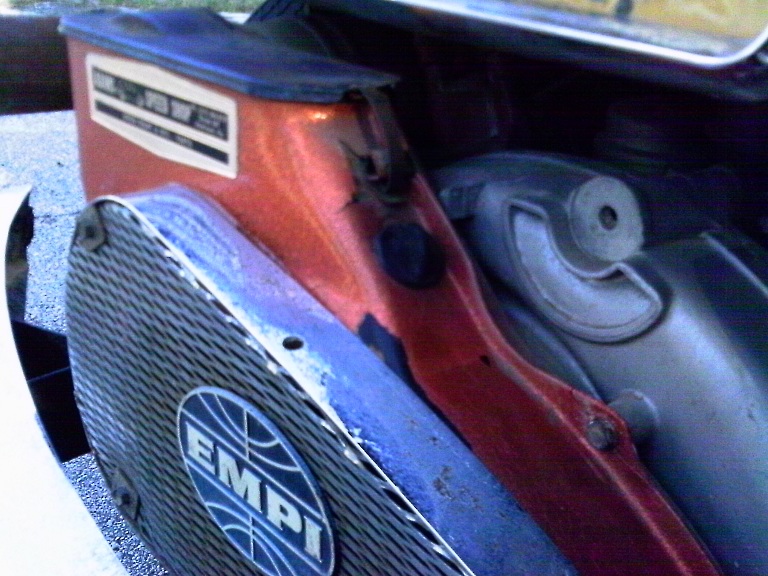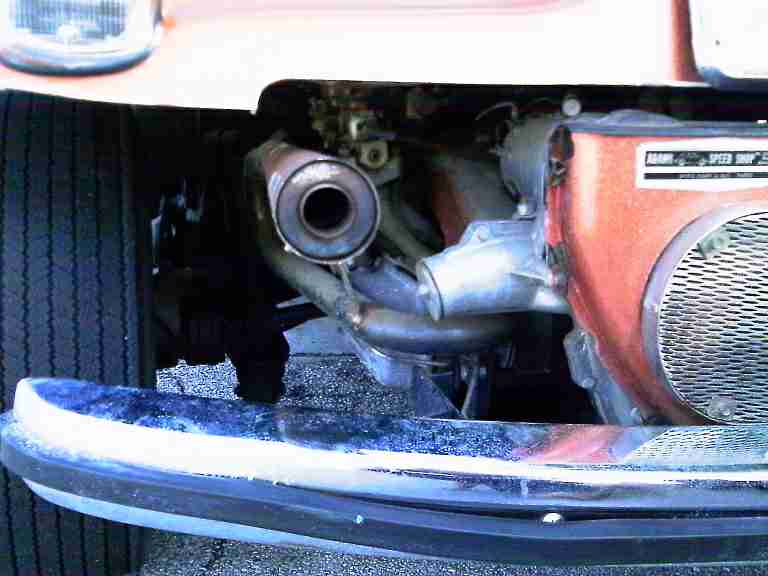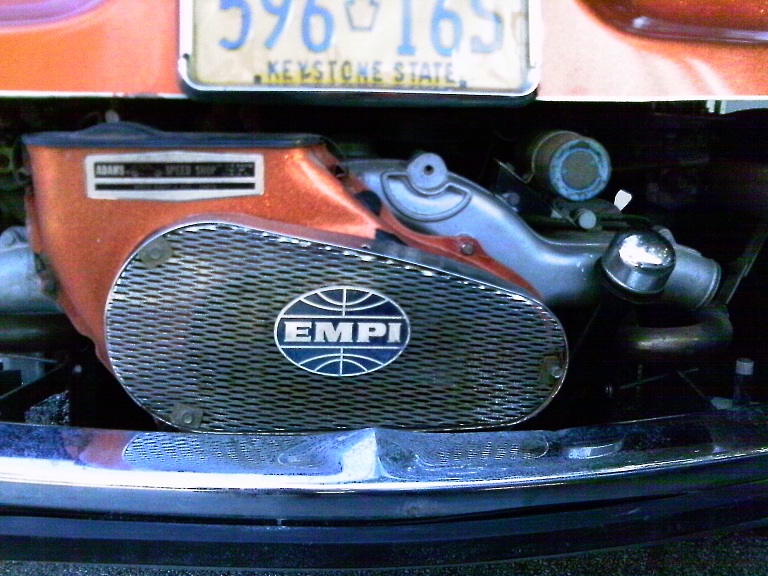 Check out the Adams Speed shop sticker and the big Empi emblem.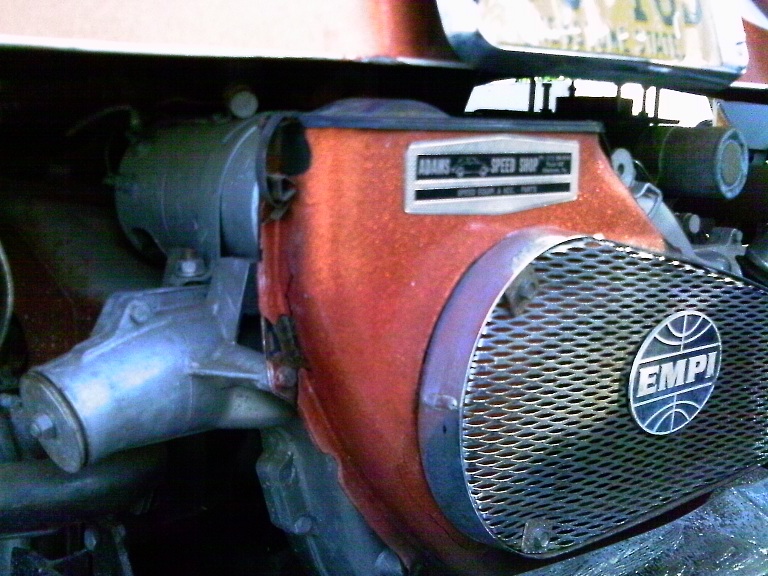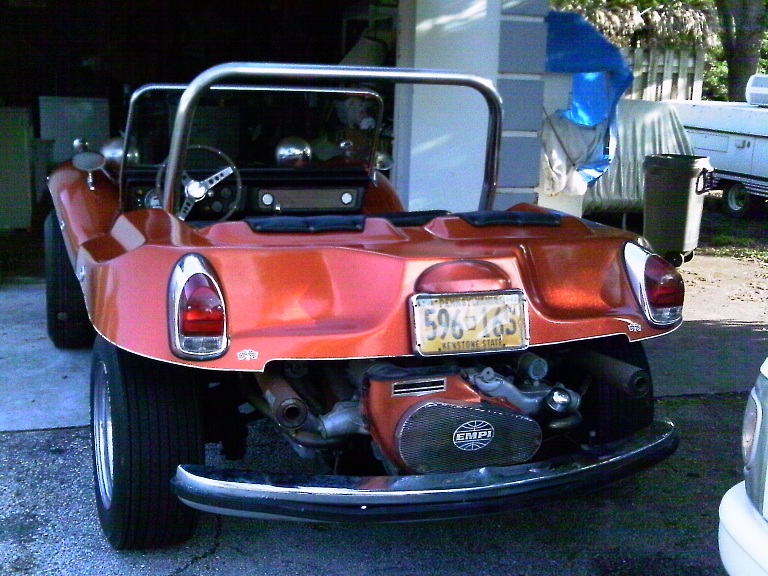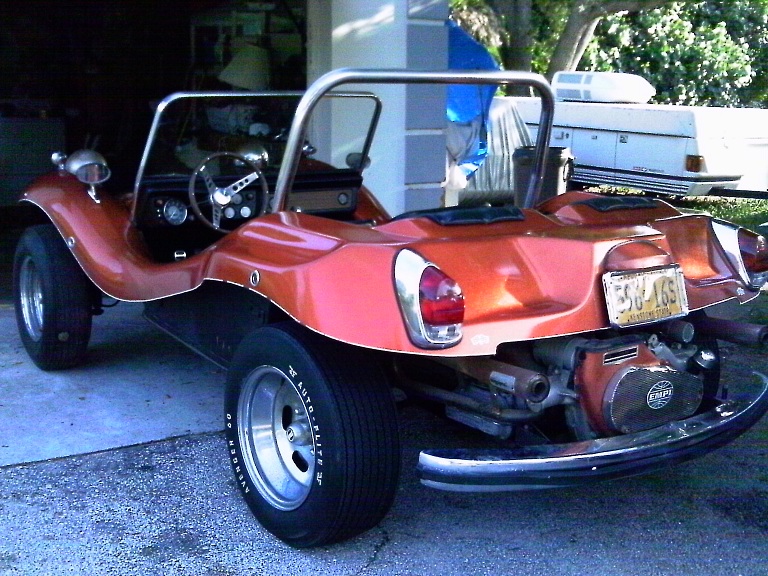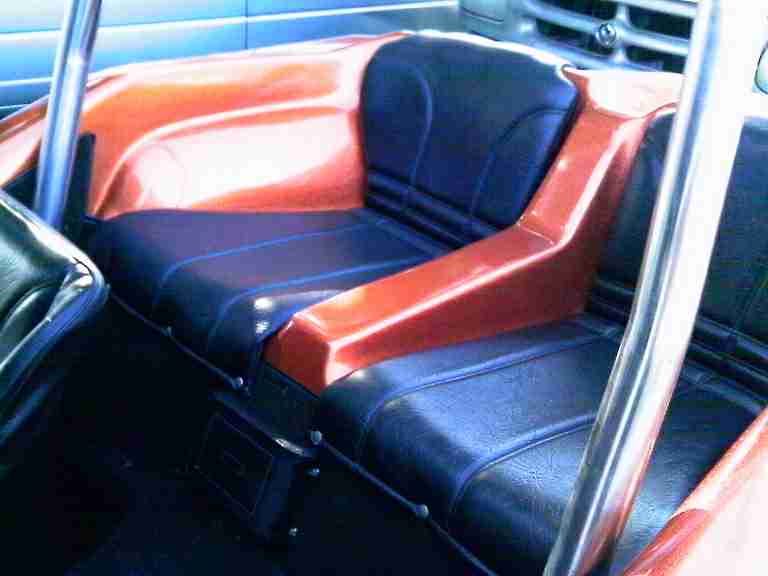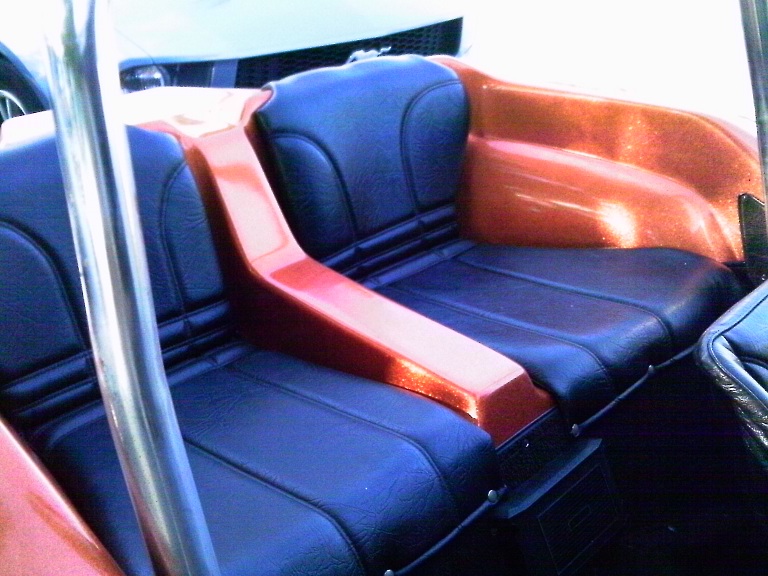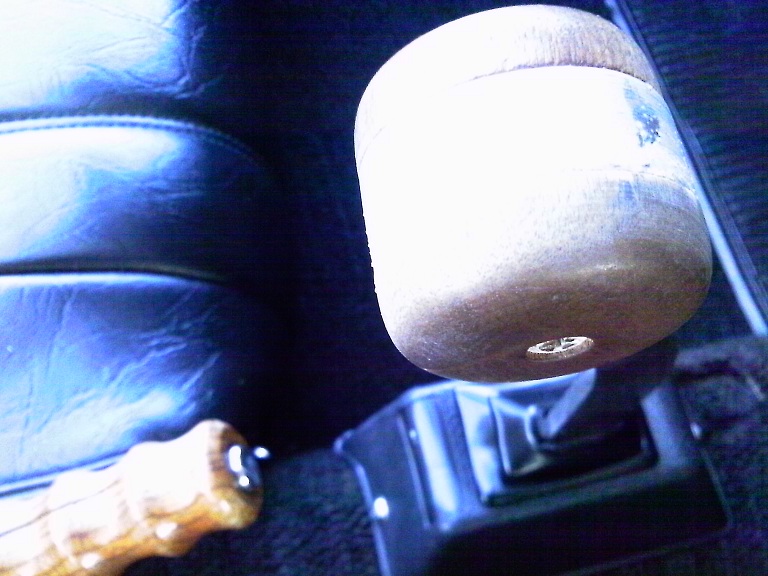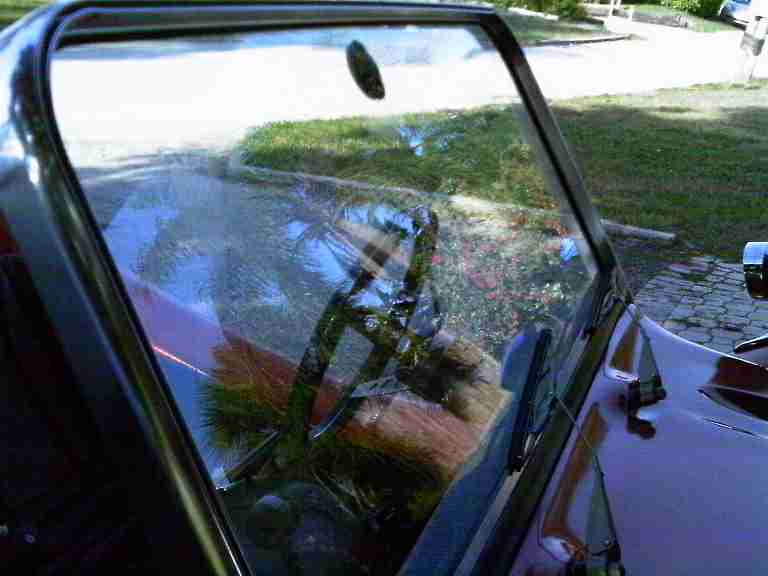 Glass is good.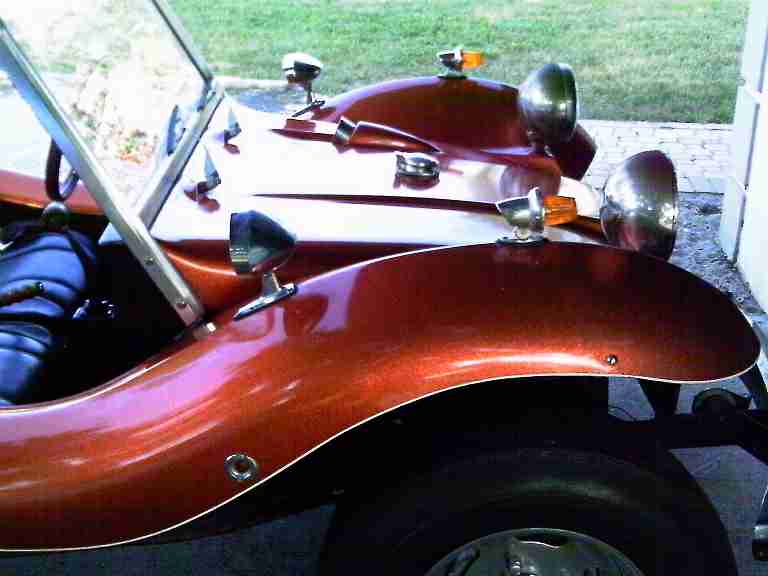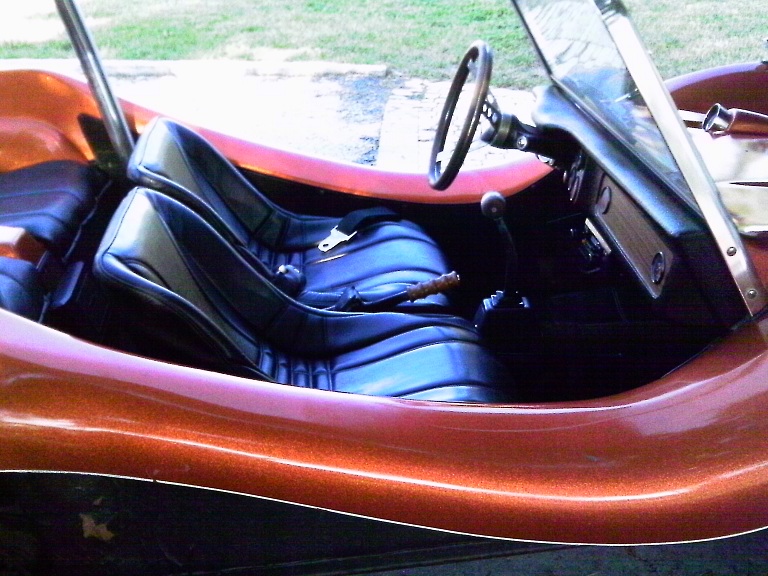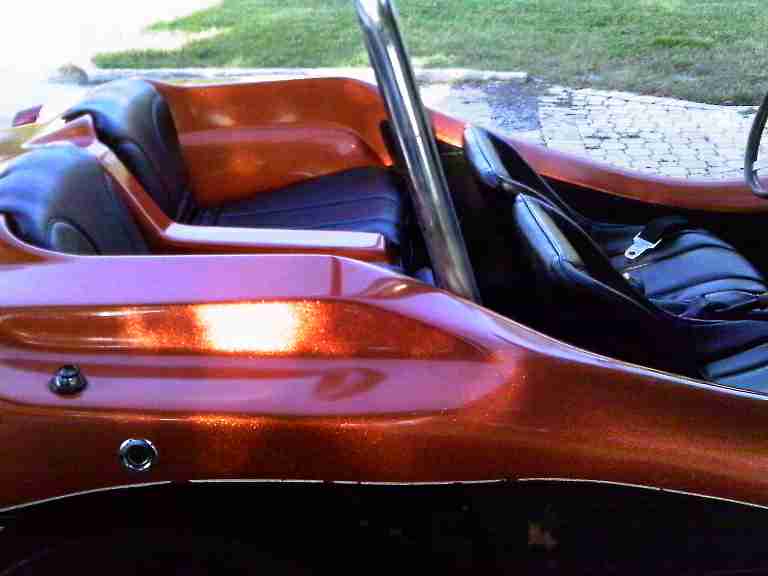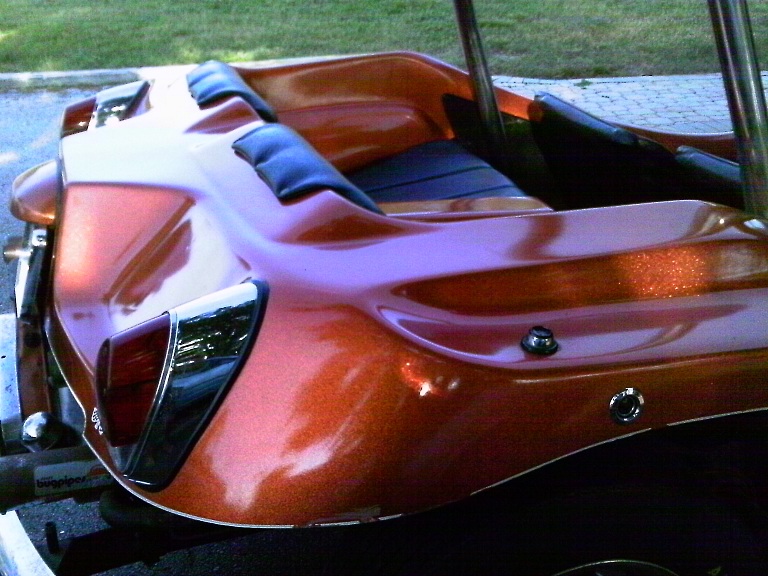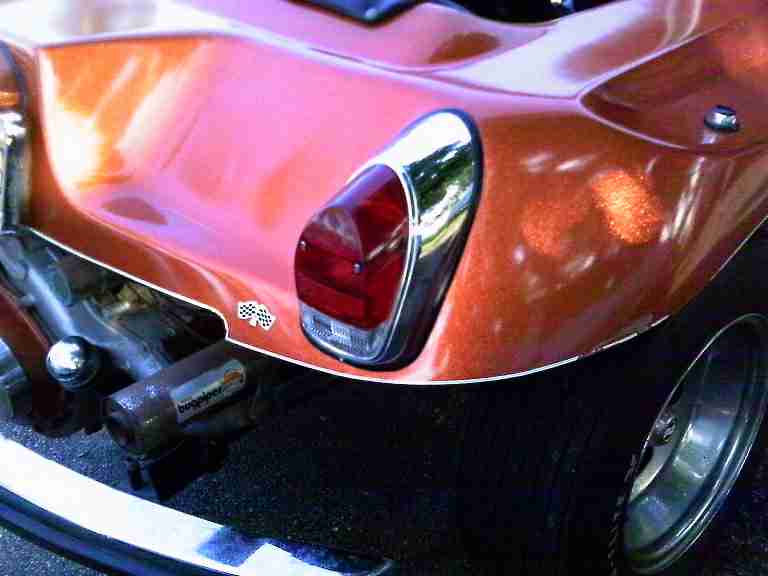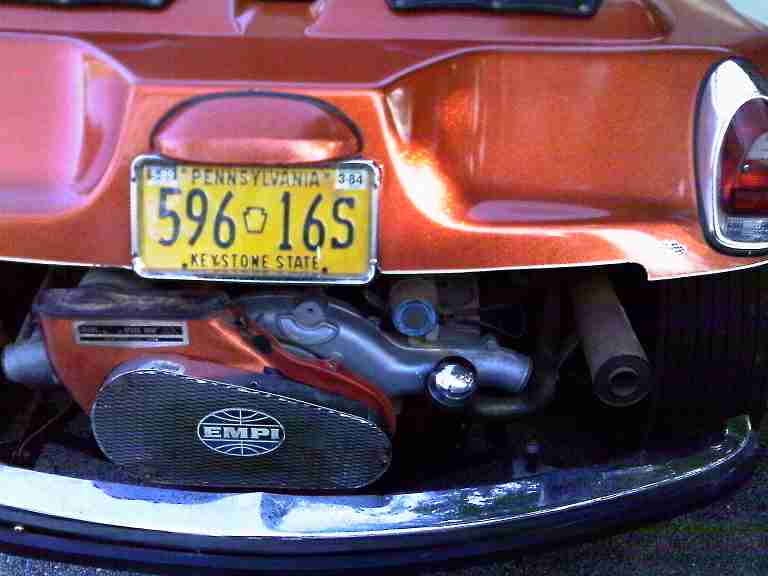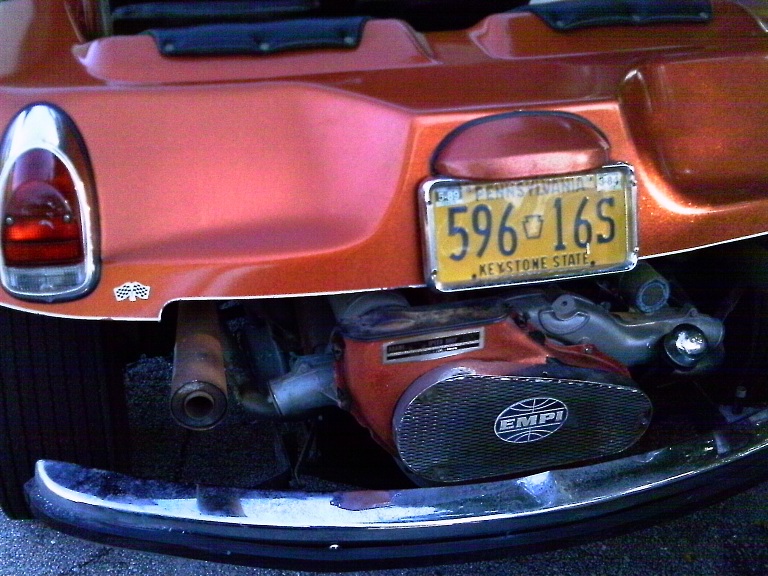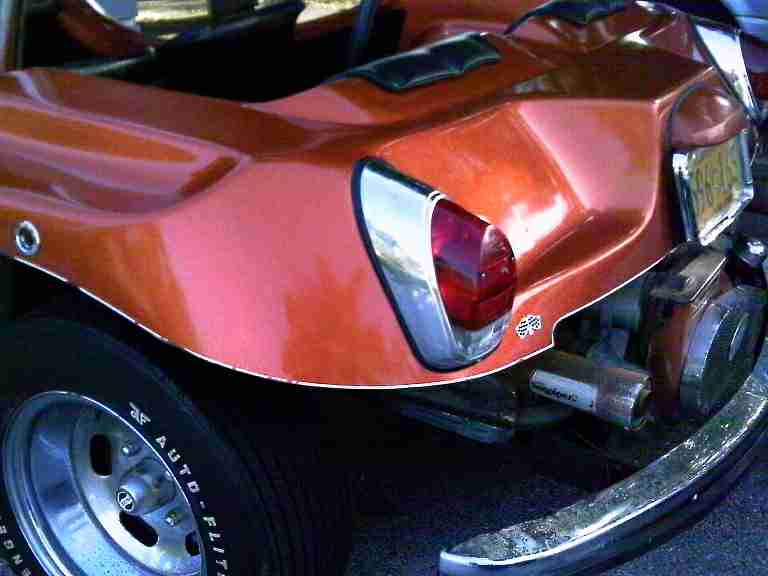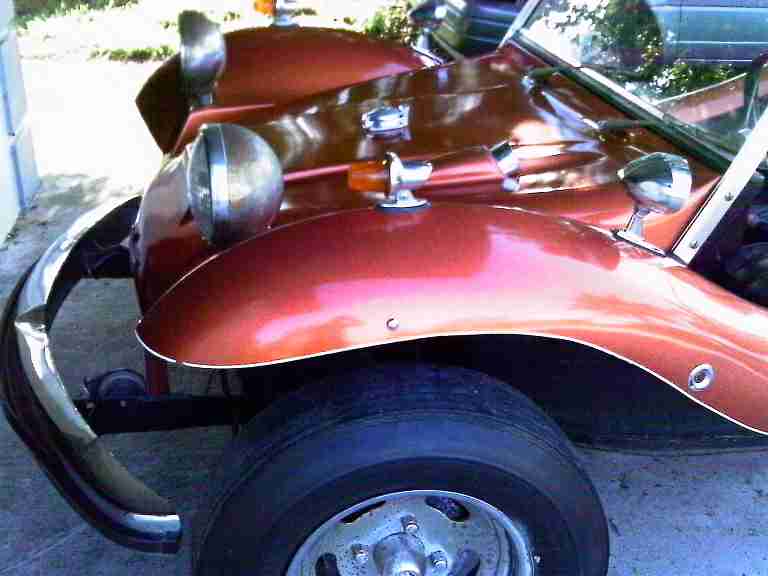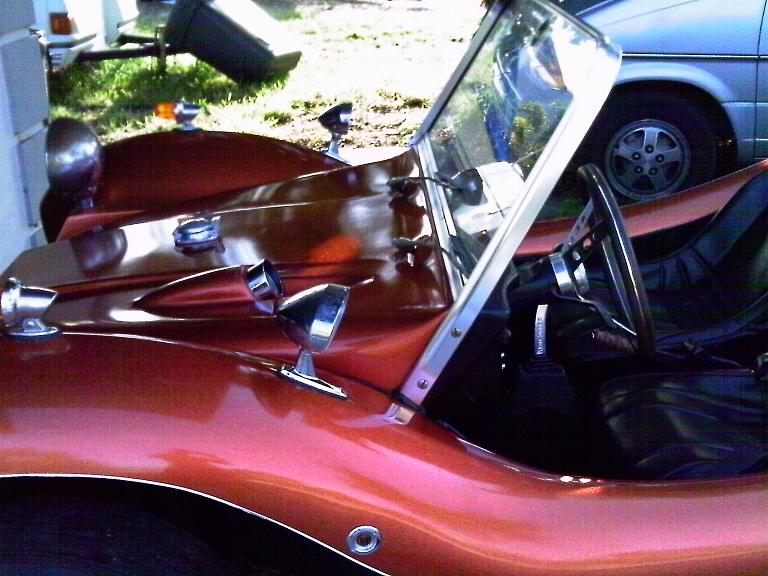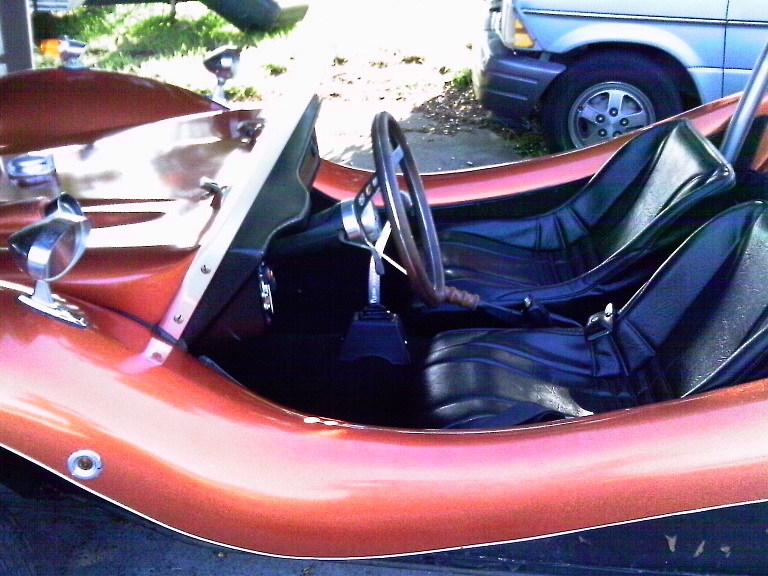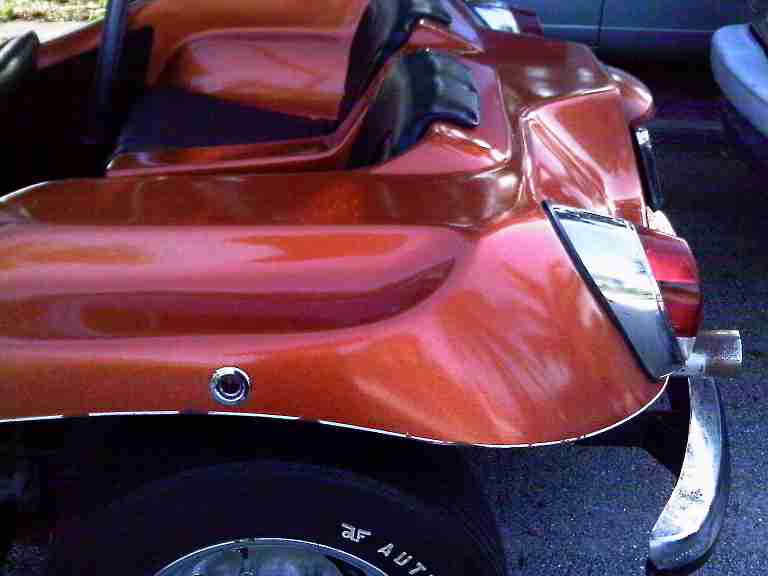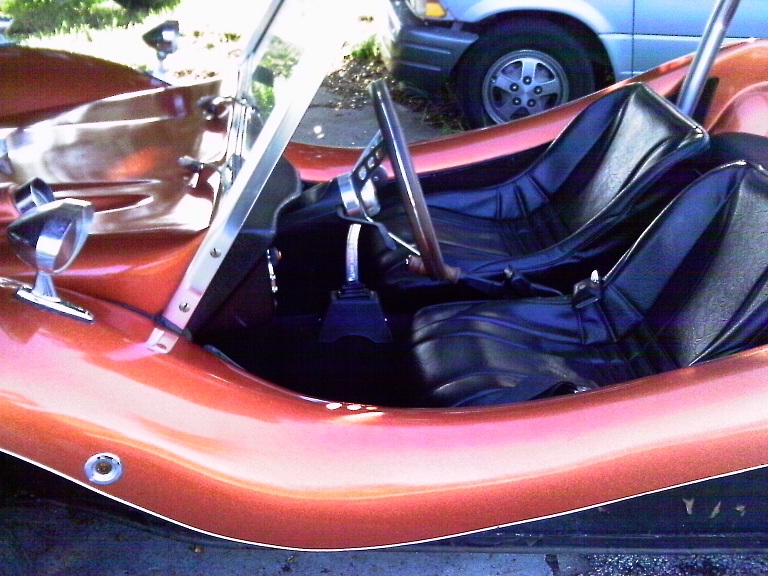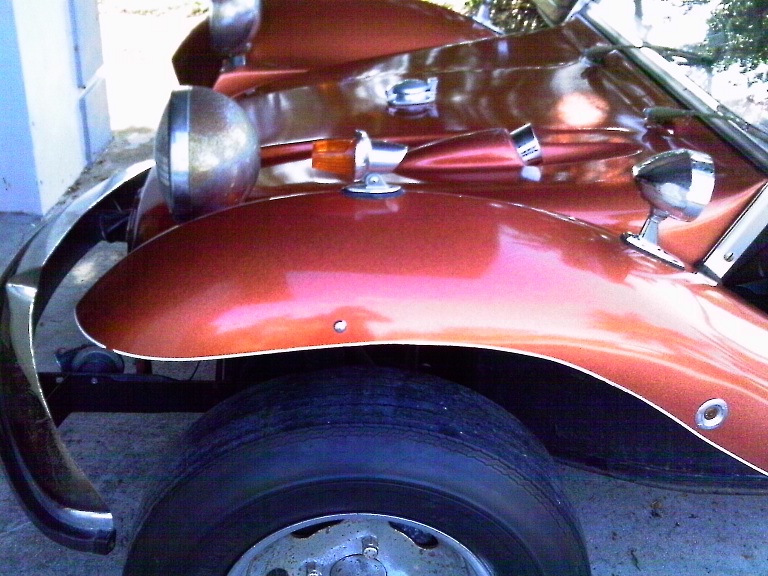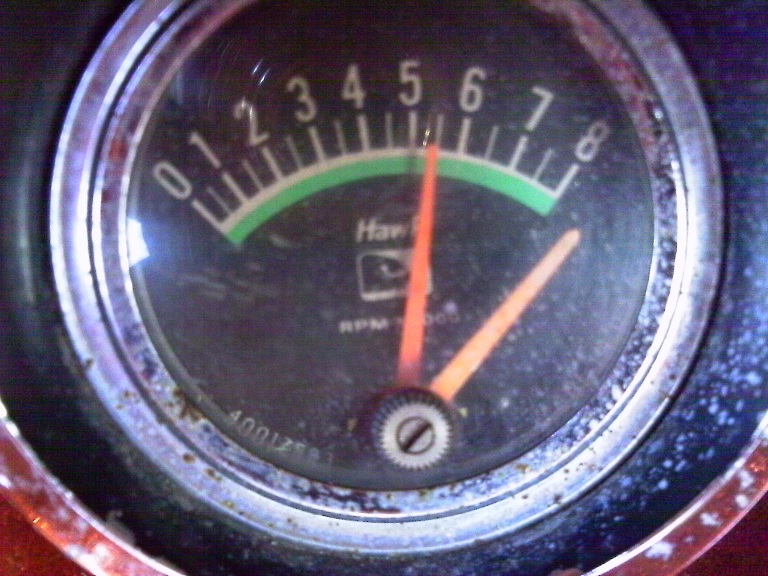 Hood mounted tachometer.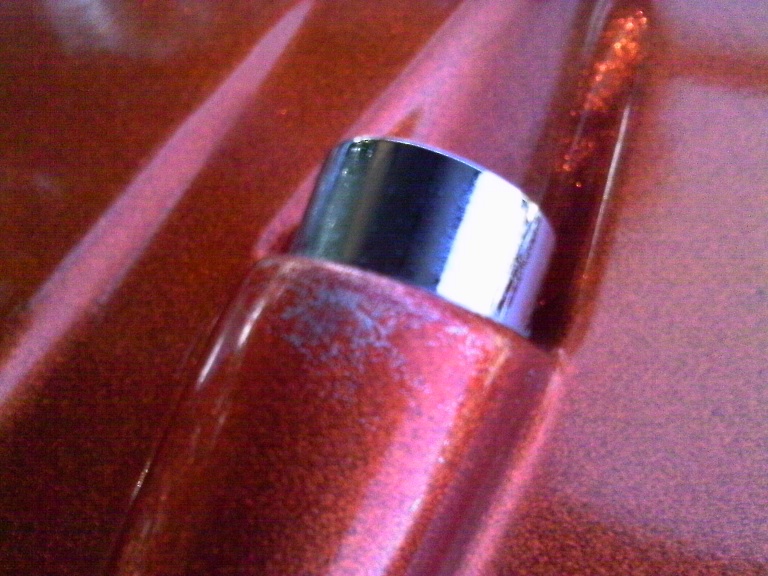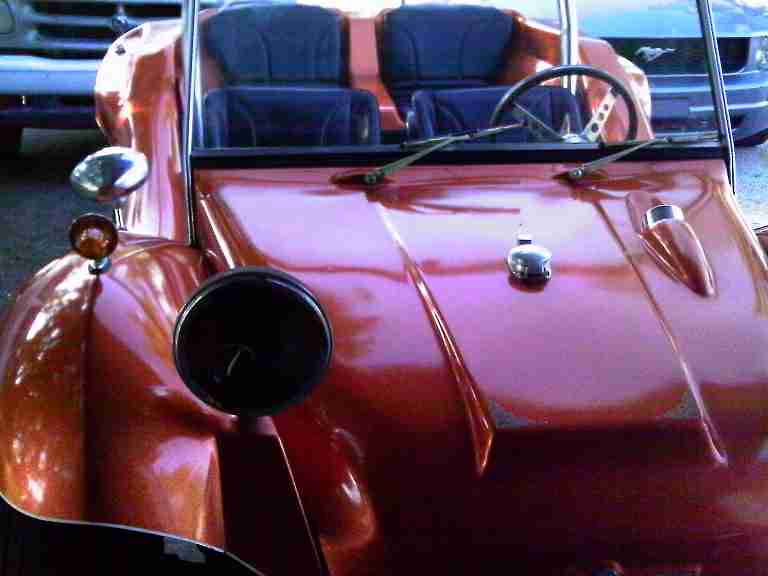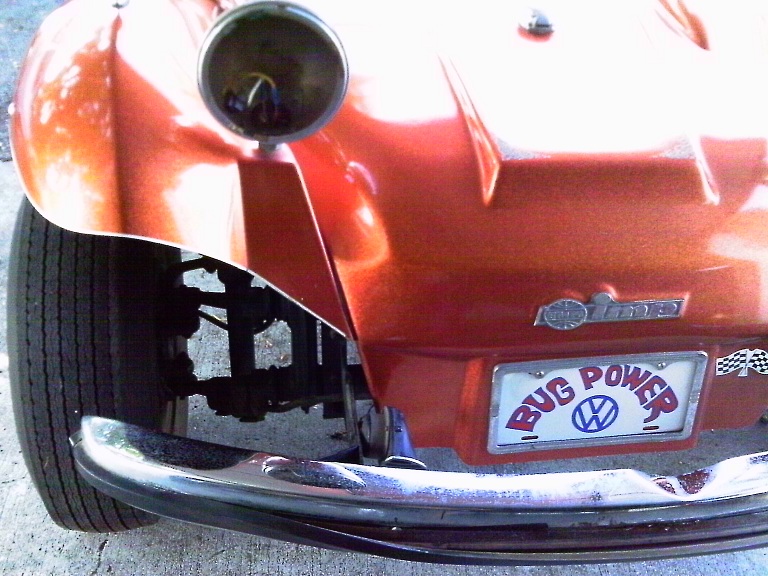 Kink in the front bumper in the center.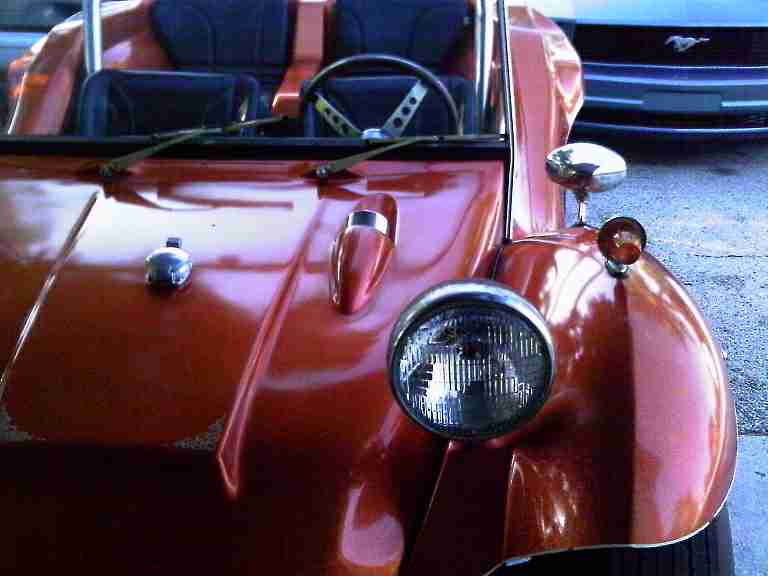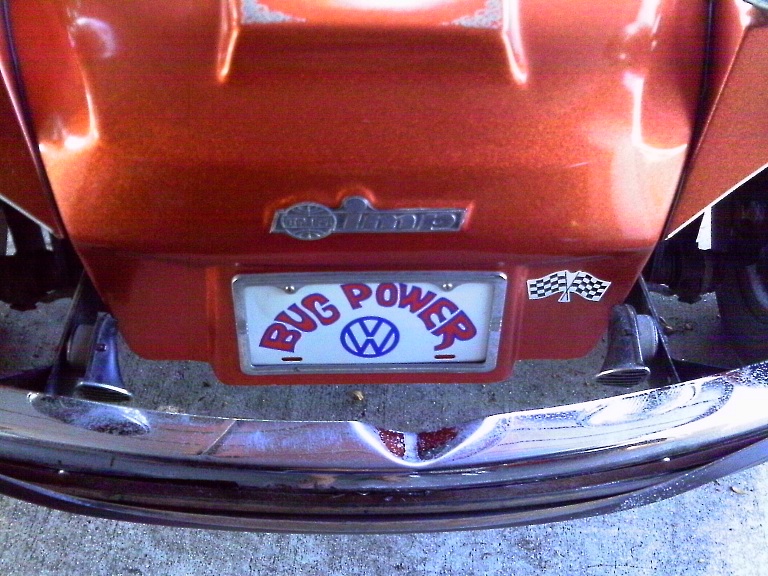 Note to self... dont tow it by the bumper...
This could be straightened out quite easily though and the rub strip re-glued.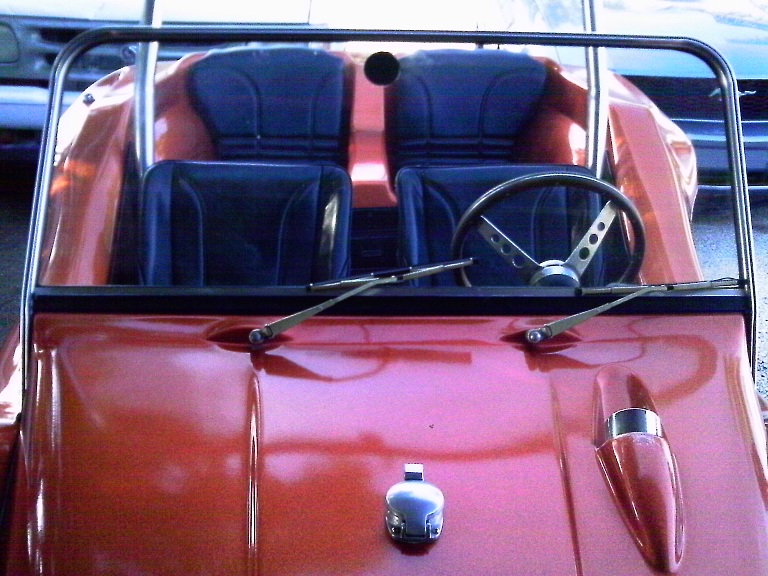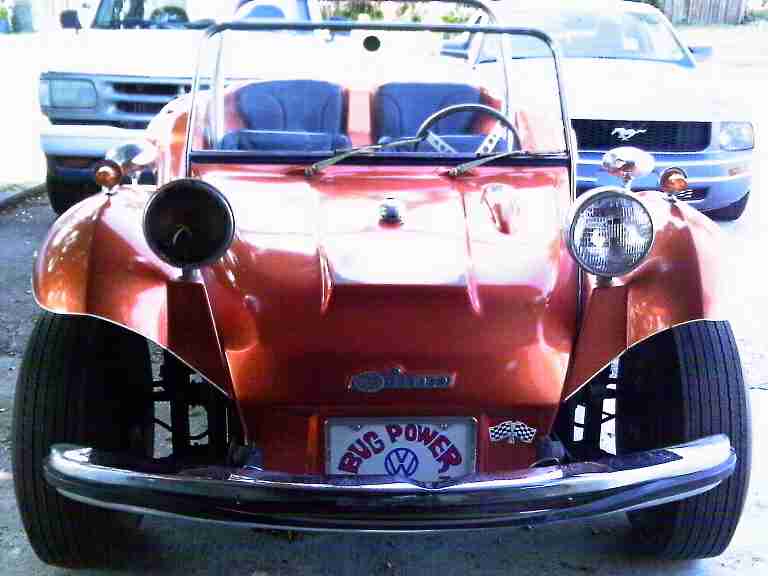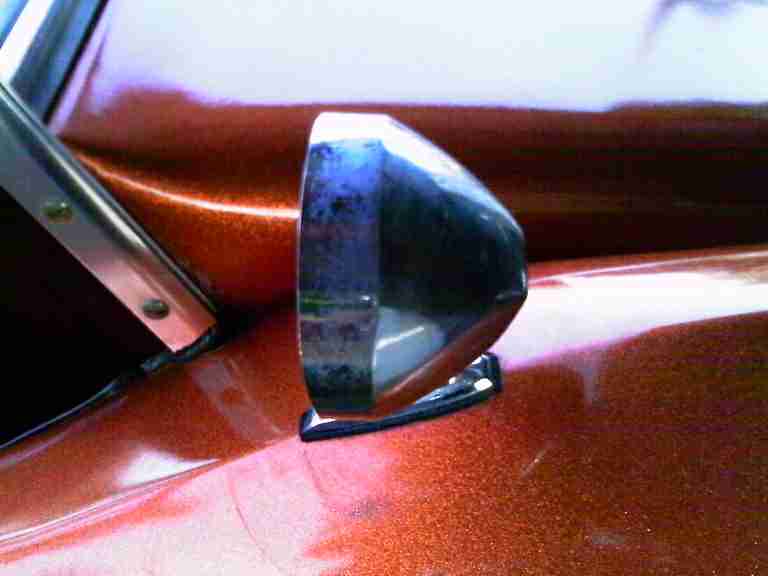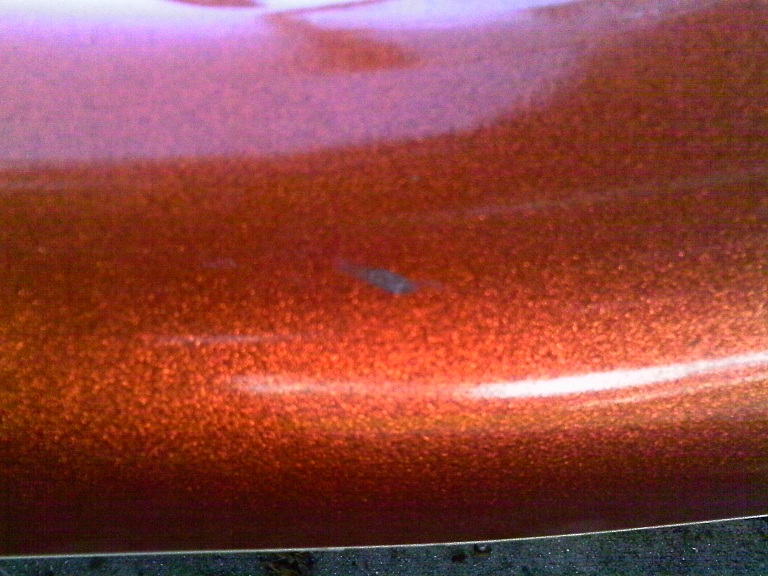 A few small blemishes here and there...but over all very well preserved.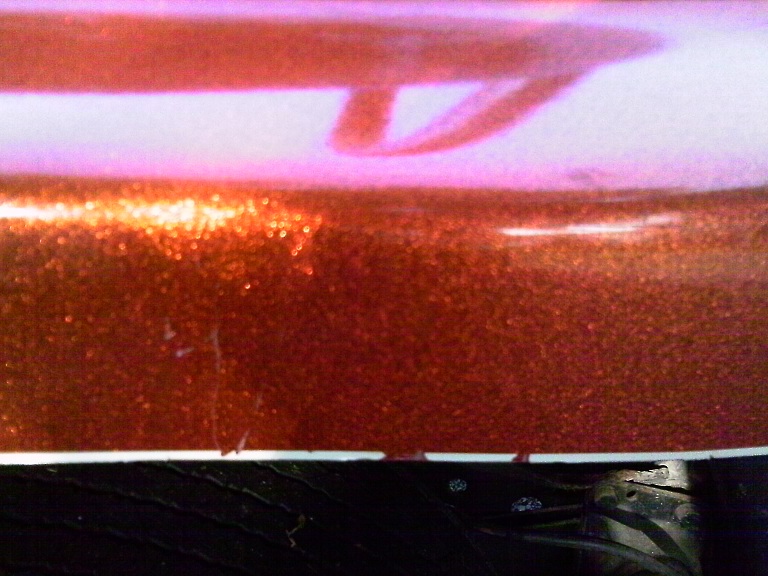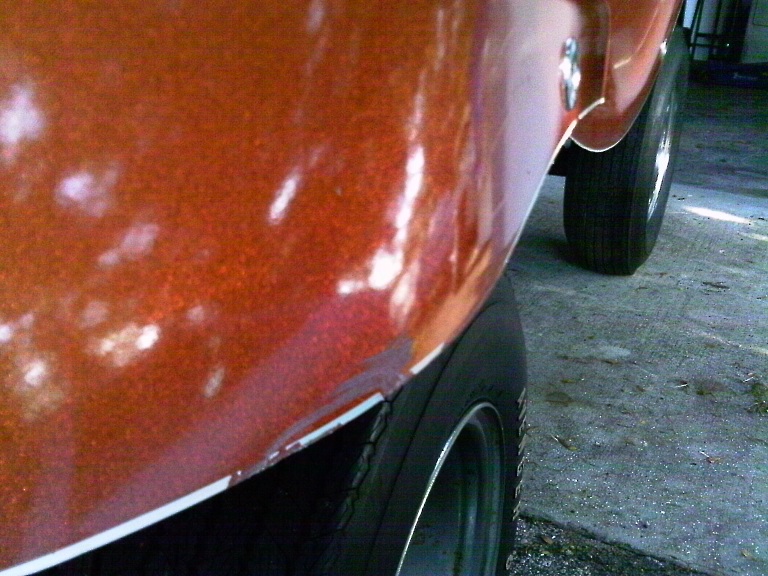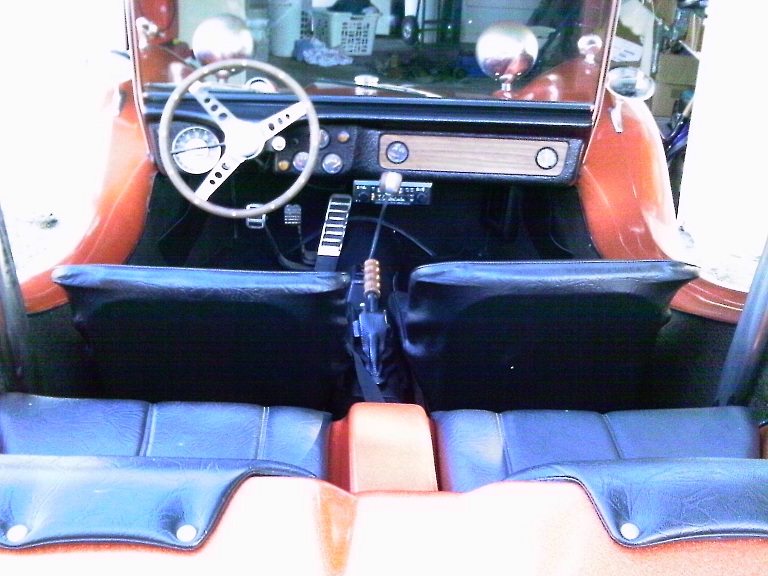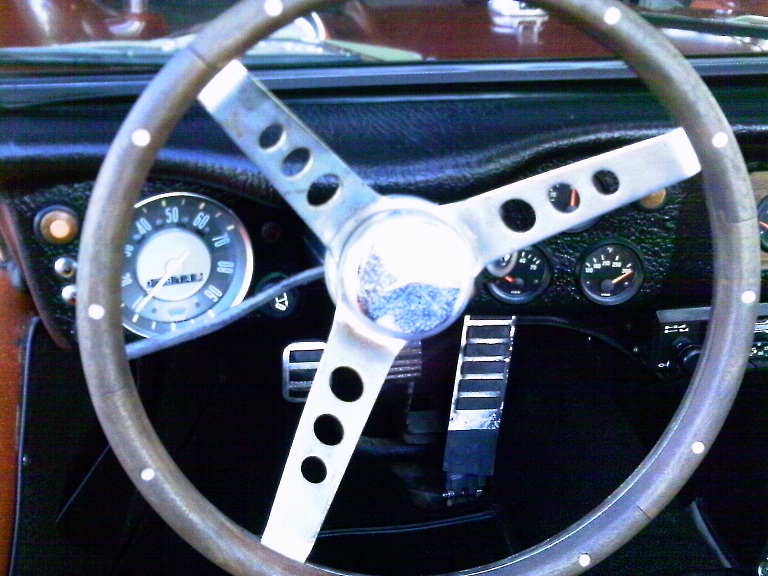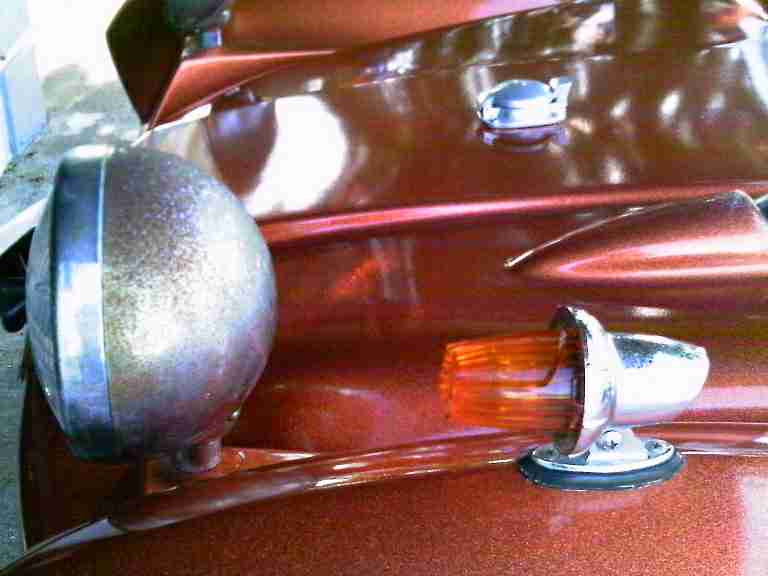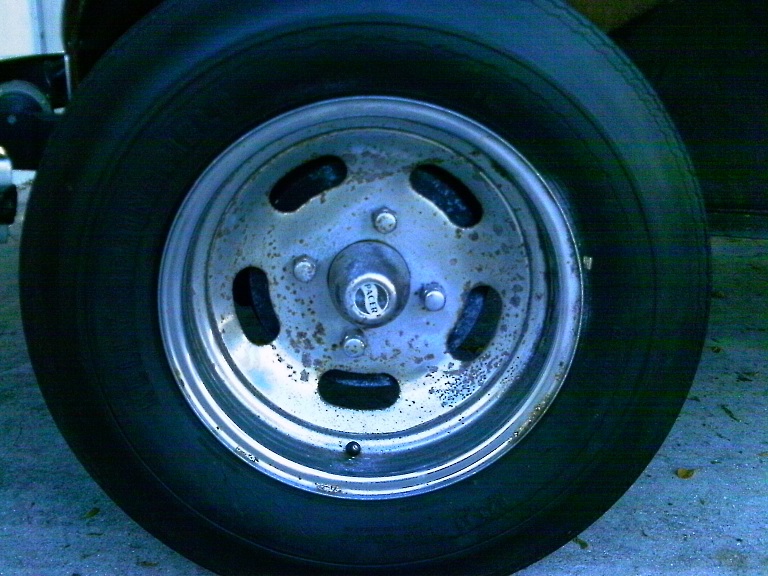 Original Pacer wheels and bias ply tires.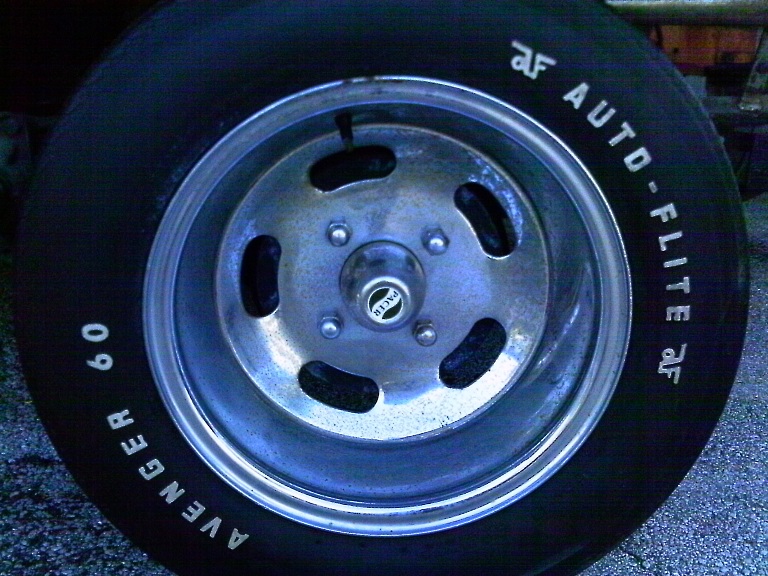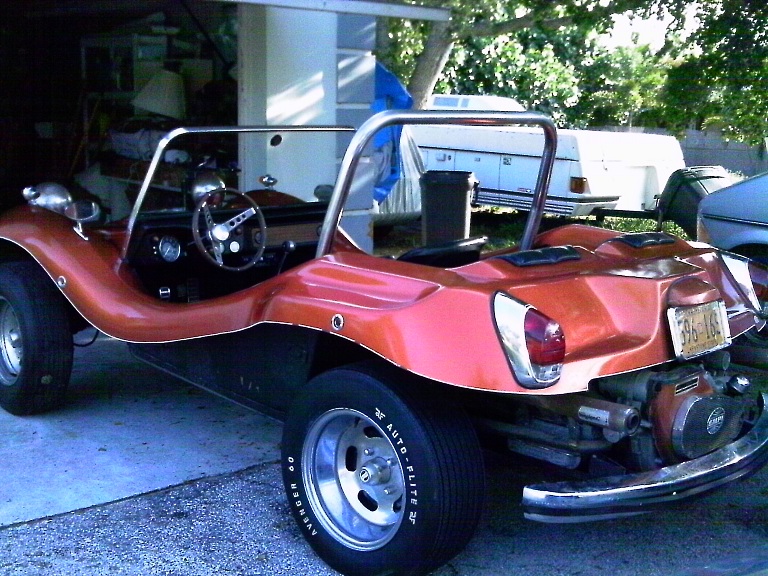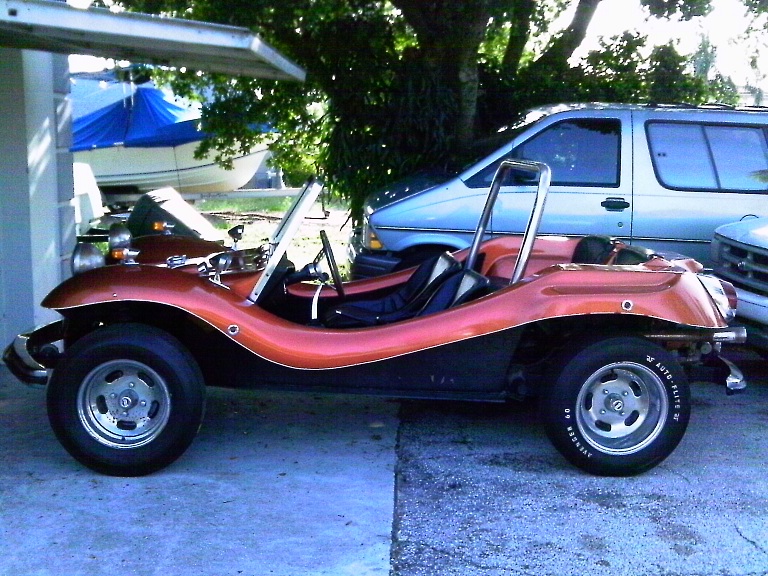 What a find.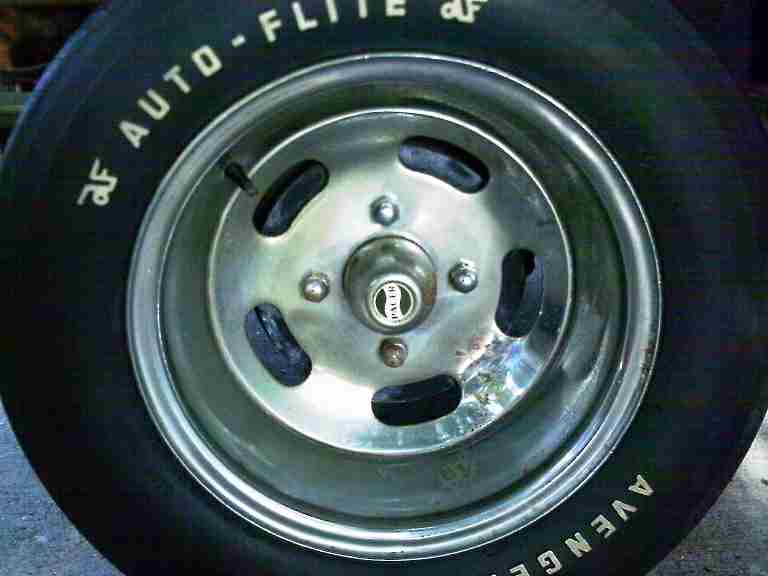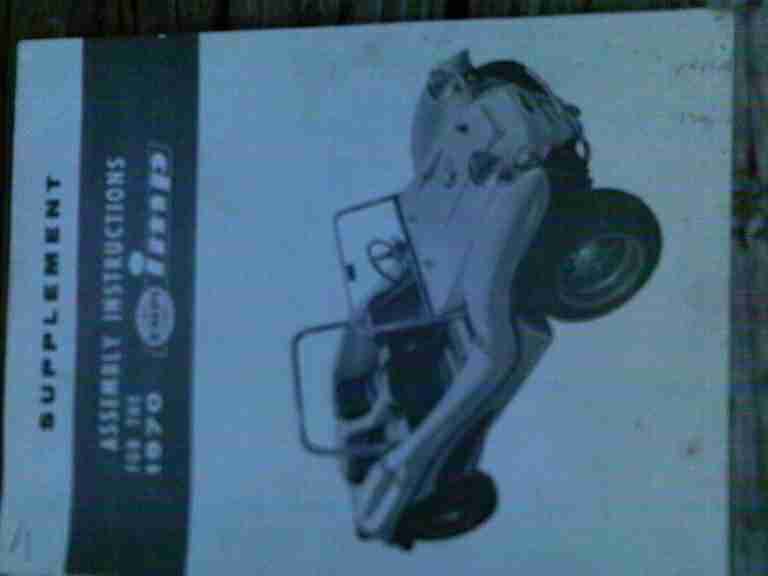 Original manuals included.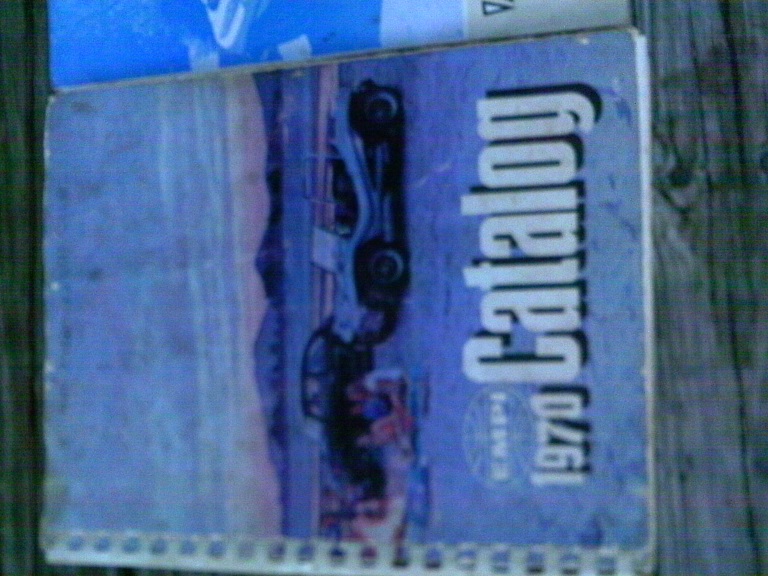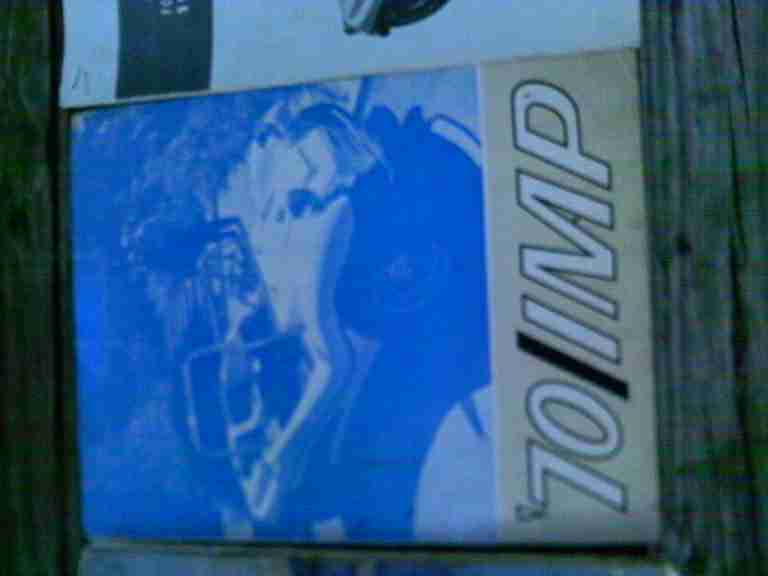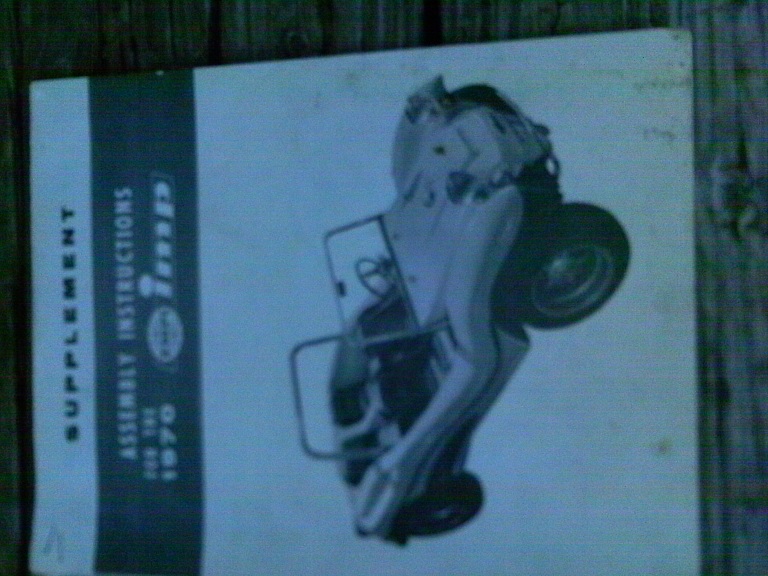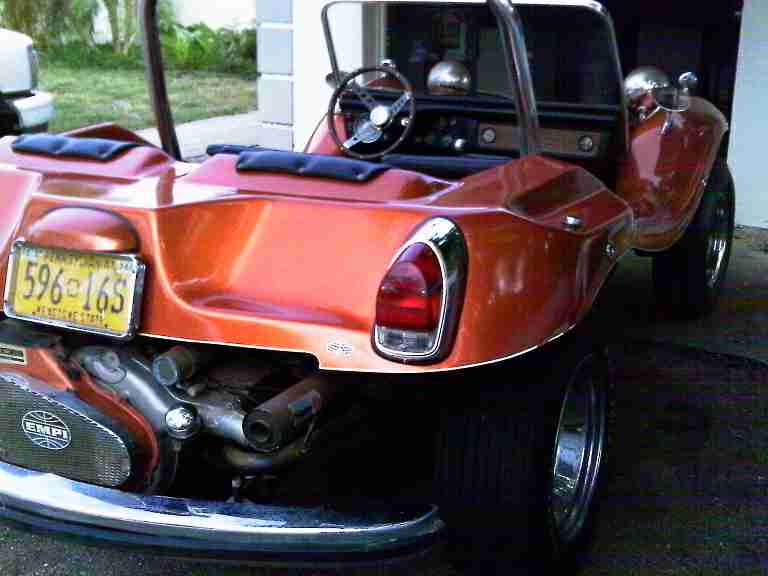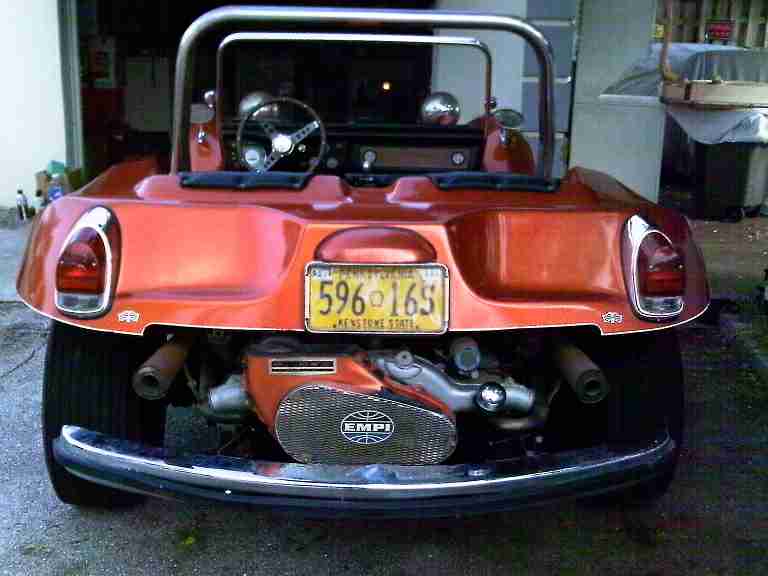 Car retains the Pennsylvania plates but currently resides in Florida.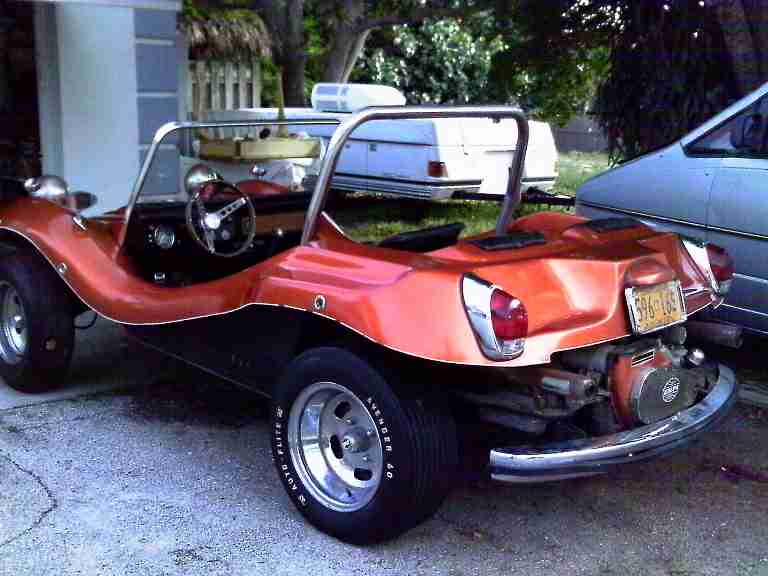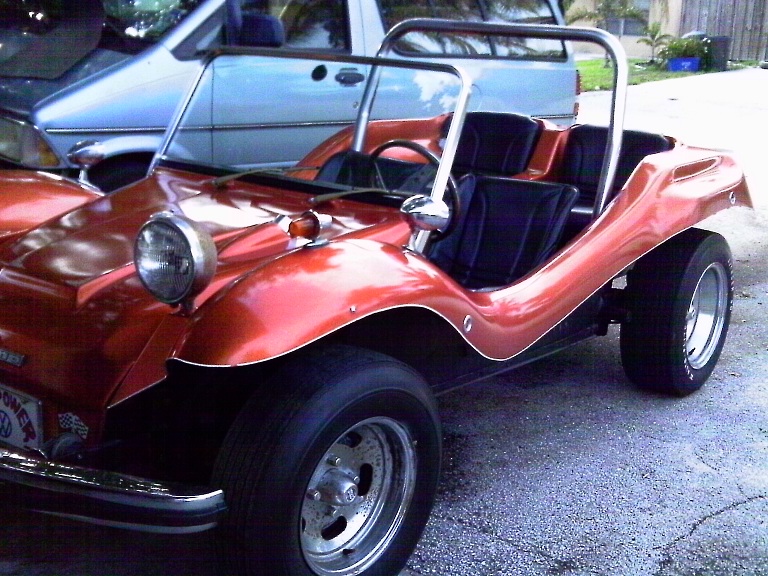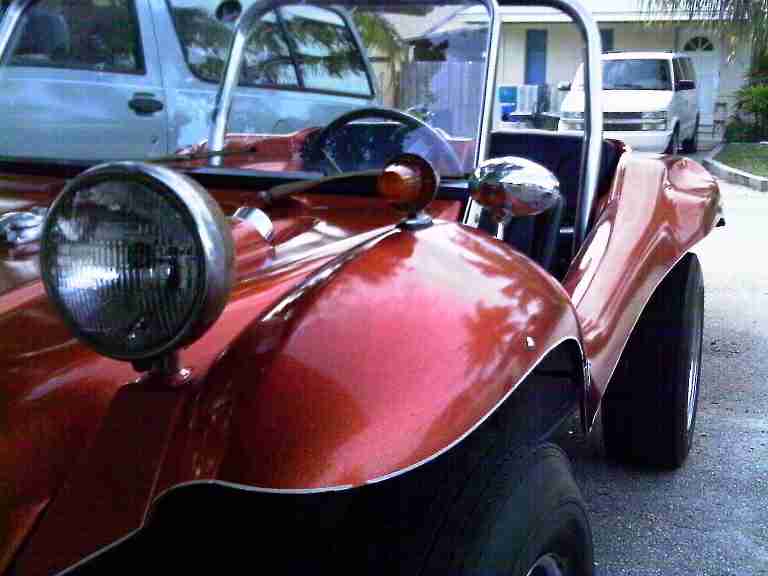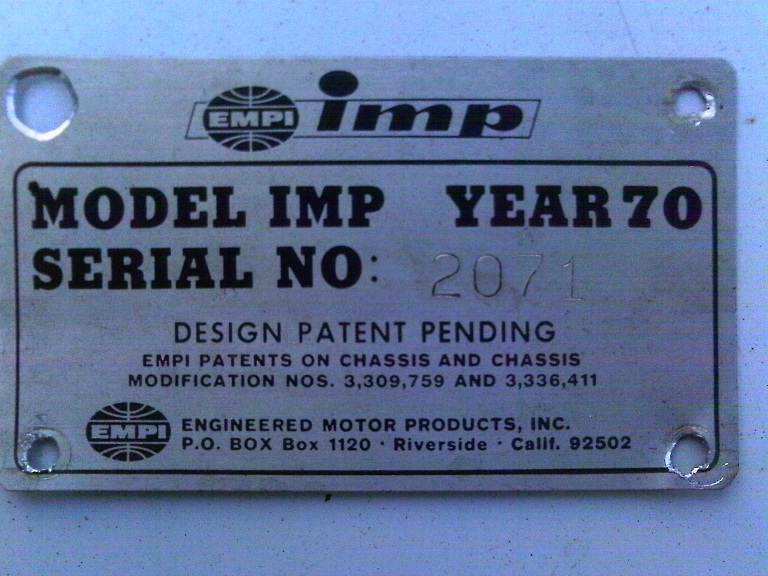 Original body tag.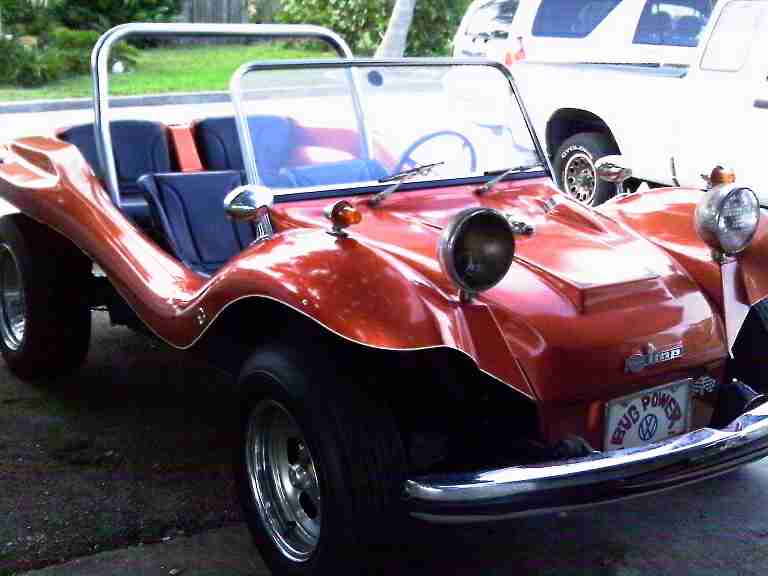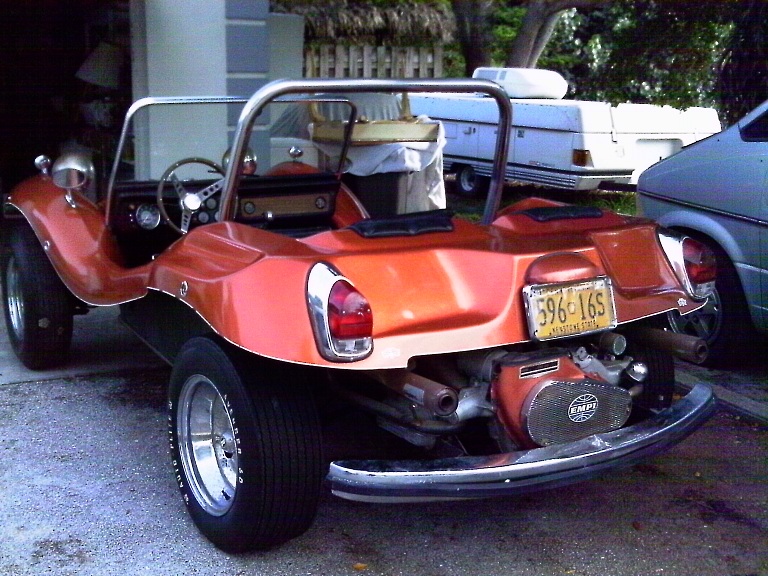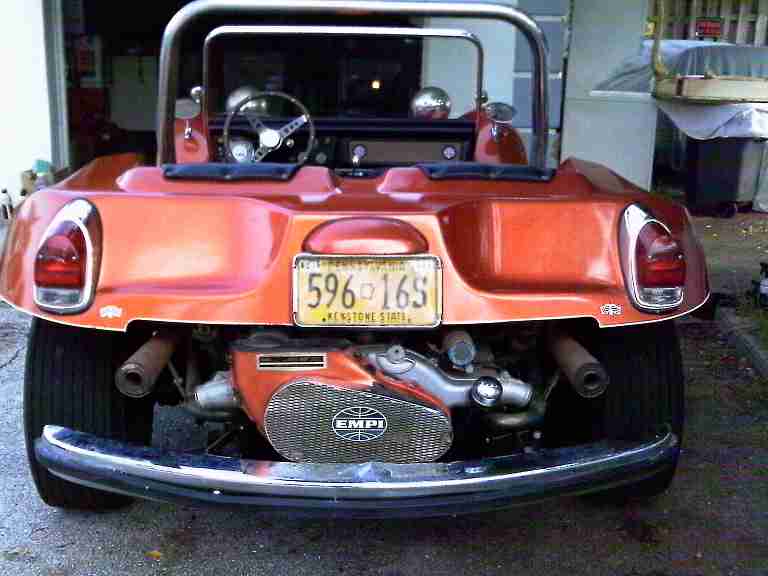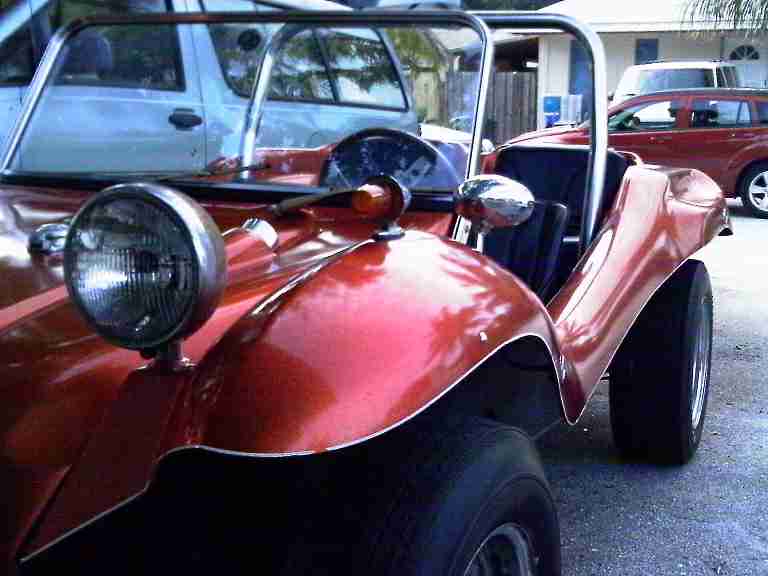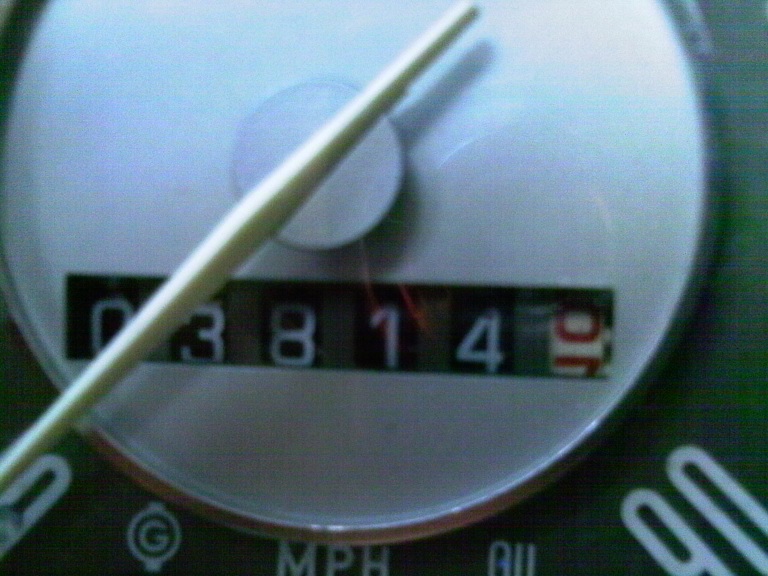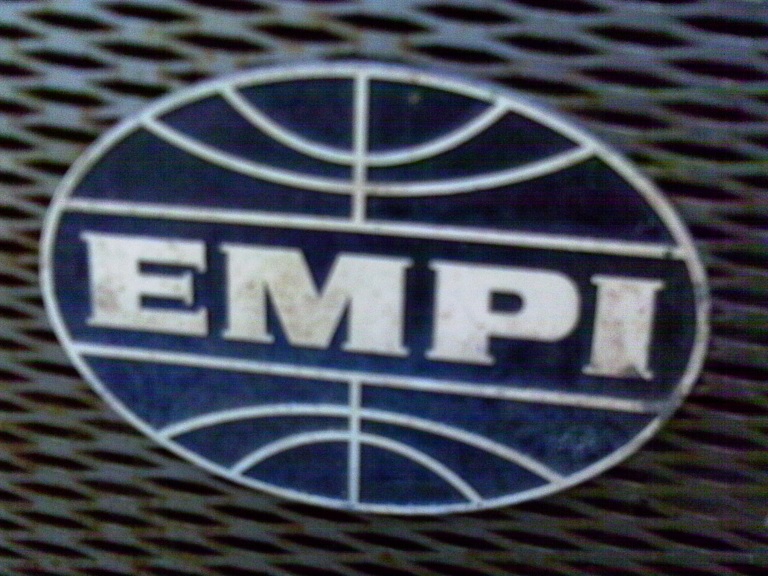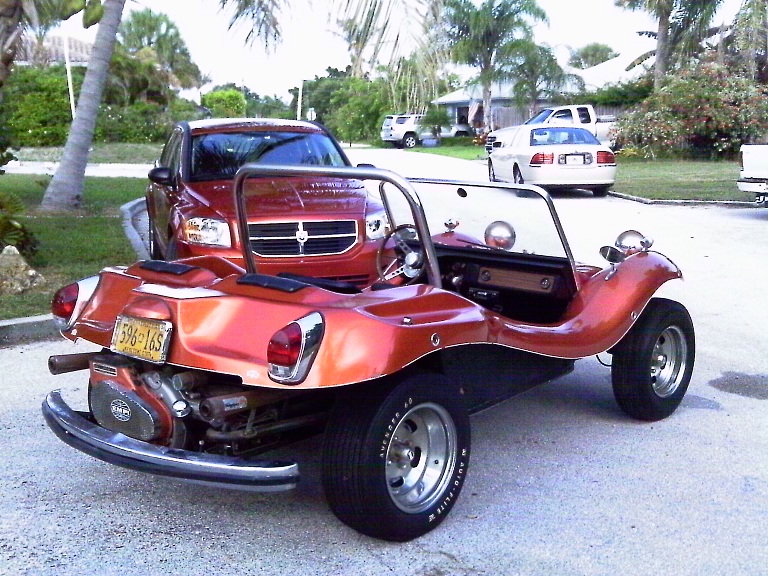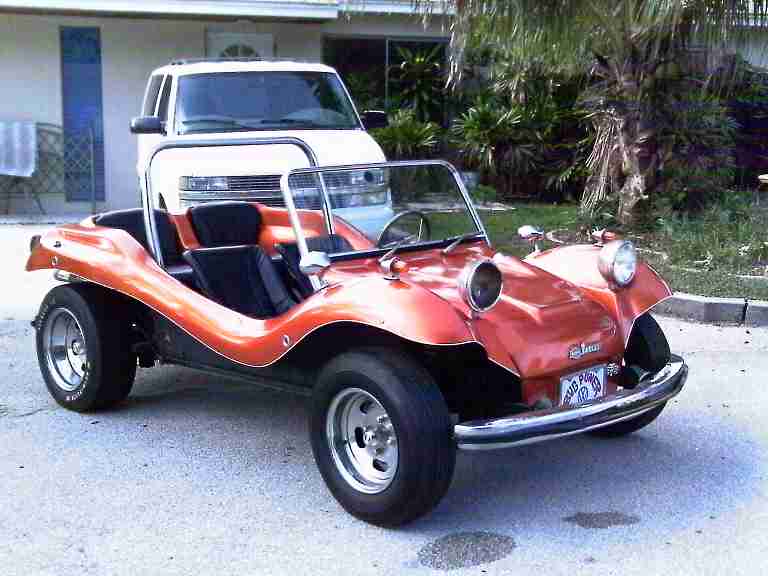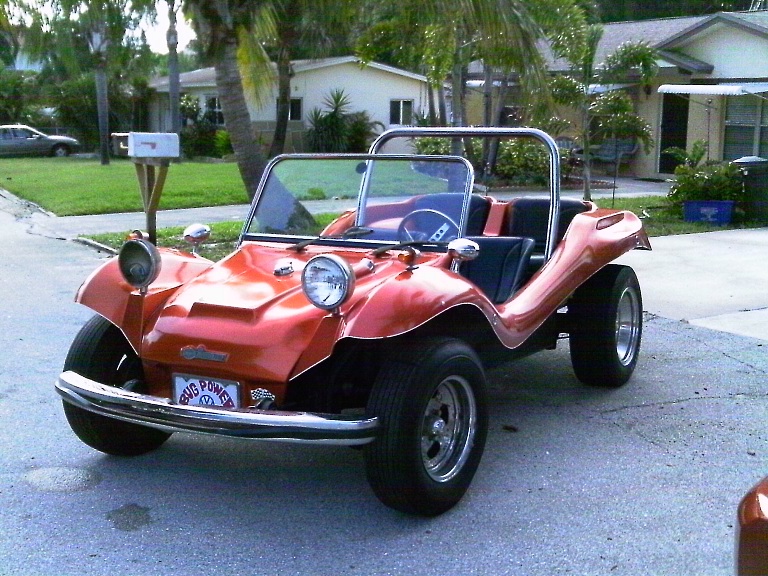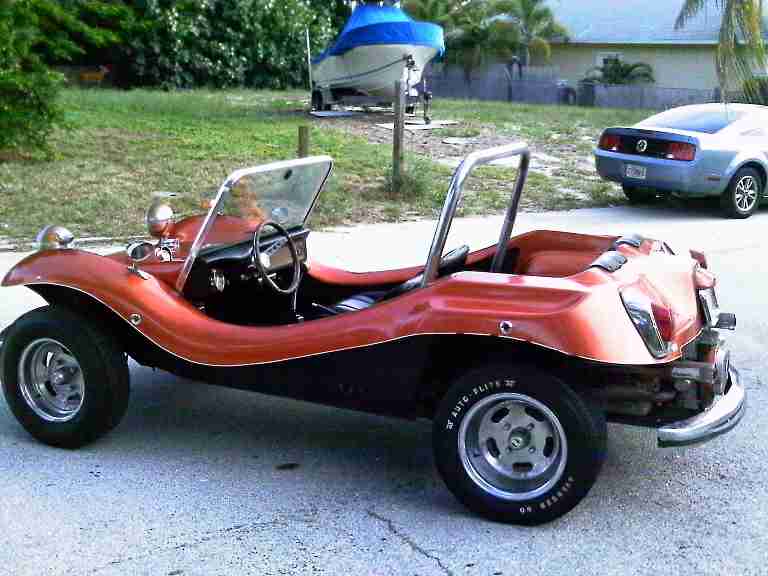 This is a fantastic find and with a little clean up will be even more impressive.
What I like best about it is that it is totally untouched...just a time warp vehicle through and through.
Perfect for a museum collection and a wonderful snapshot of 70's culture.
SOLD! Please CLICK HERE
For All Current Listings
---
For More Info...CALL
951-767-1600
or email
oldbug@earthlink.net