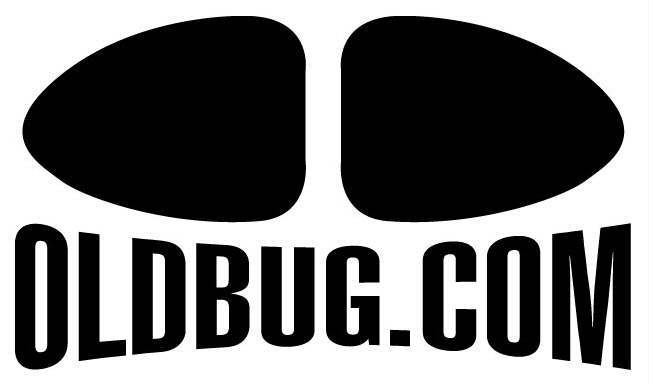 1972 VW Beetle Sedan For Sale
---
SOLD! Please CLICK HERE
For All Current Listings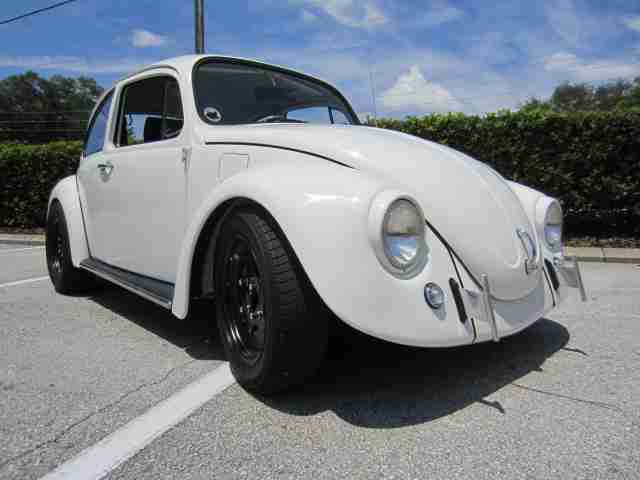 This 72 standard Beetle is located in Florida.
It is a very clean, and very mild looking car that has quite the beast hiding within.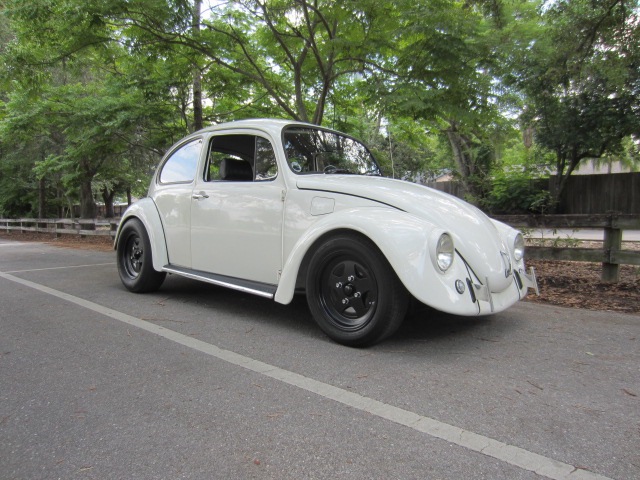 If this Beetle pulls up next to you and a stop light and motions for a race...dont go for it...no matter what you are driving.
With 1/4 mile times in the 12's...this is one wicked sleeper of a car.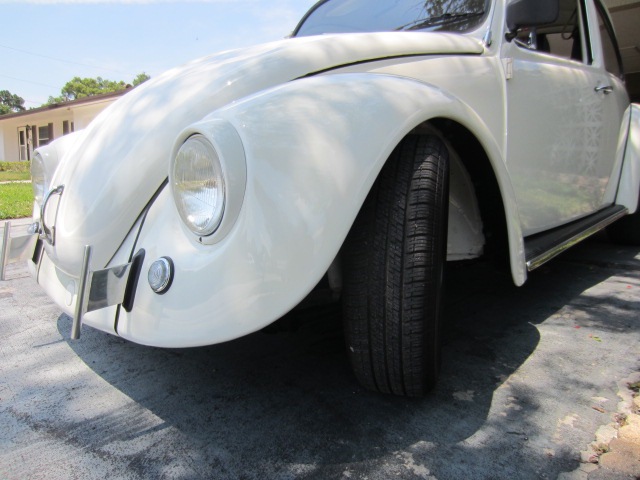 The restoration was done in 2004 and the car has been garaged and driven sparingly since.
The restoration was quite complete with new floor pans, new front apron, shaved body trim
Porsche Cayenne white paint, all new rubber and body seals...really nice quality work.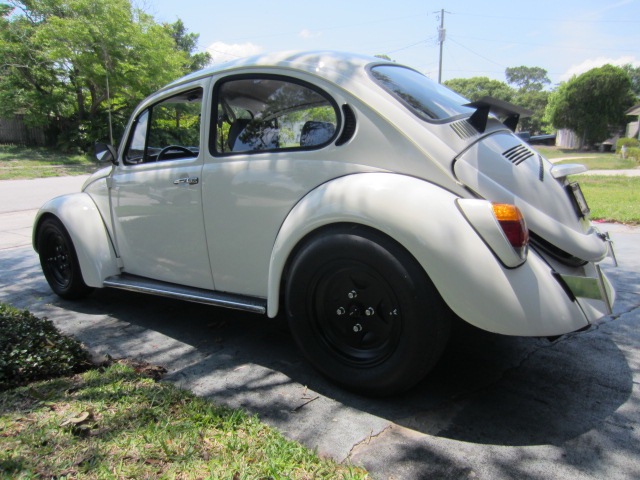 The front beam is narrowed by 2", with adjusters, all new German brake parts.
Gene Berg 5 speed transmission, Sway away axles with Bus CV joints.
Lightweight Bogart racing wheels. 15X6 in back and 15X5.5 up front .
Continental 175/55-15 rubber in front and M&H dot legal 215/65-15 race tires in back.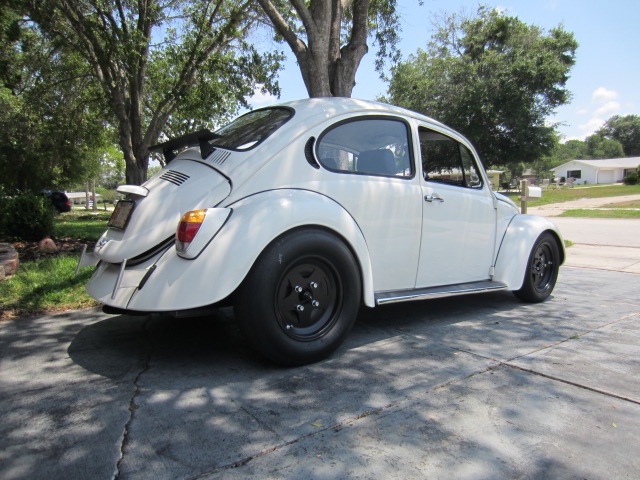 The "Herrod Helper" rear wing is an old school bit as are the T bar bumpers.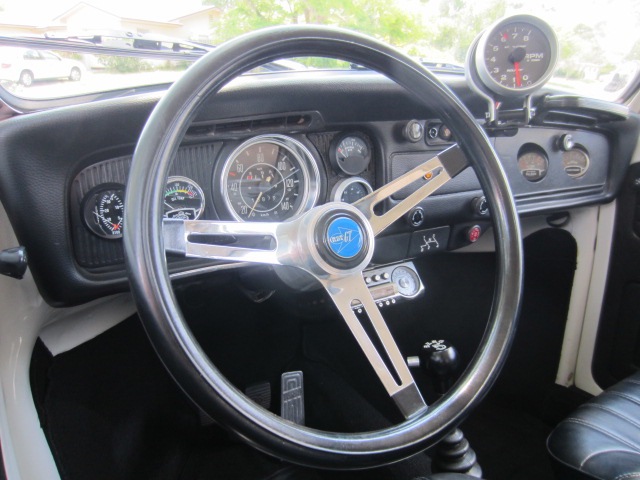 Flat 4 Empi GT steering wheel and a full array of instruments, many which are period perfect for a 70's car.
Dash is all new, interior is very clean.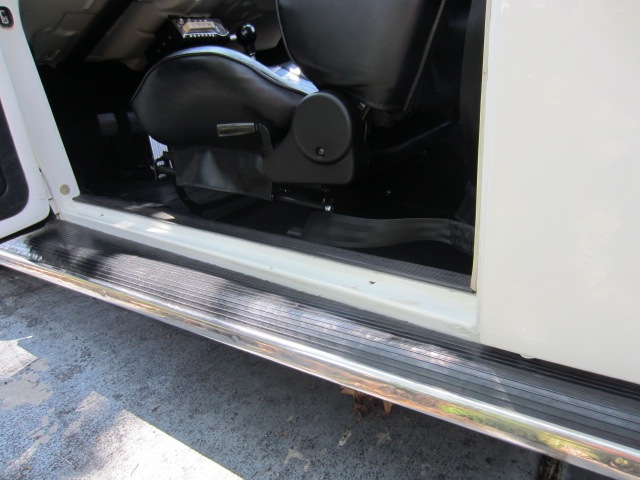 Scat seats up front.
Nice clean door jams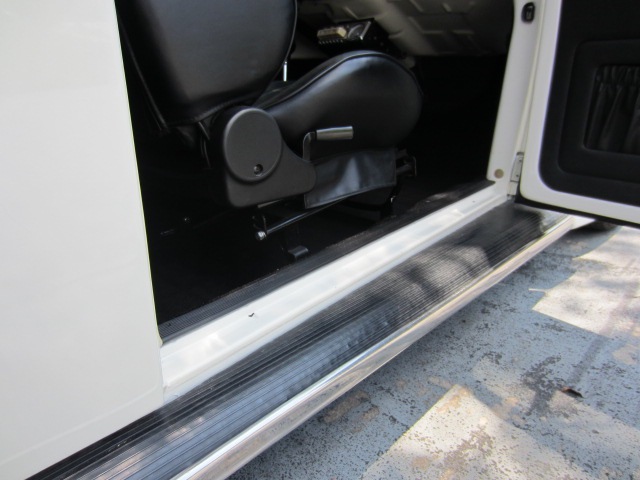 Original headliner shows a little age and has a few stains and small holes.
Rear deck with 6X9 speakers works well with the truly old school
Pioneer super tuner 8 track radio!
Great period gauges in a custom glove box door.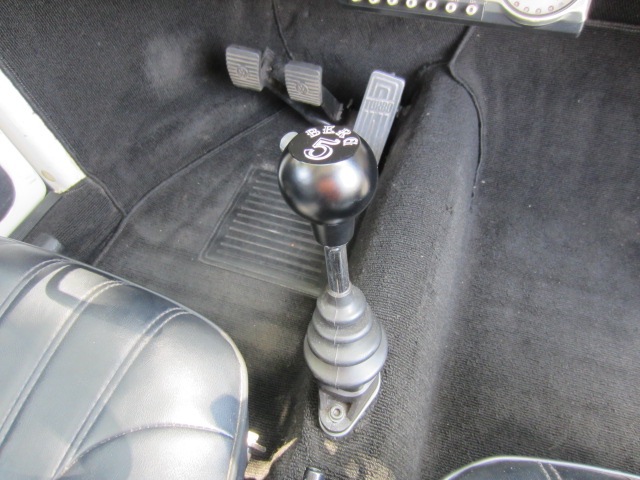 Berg 5 speed...yes... 5 SPEED!
Check out the nice rugs and the aluminum gas pedal.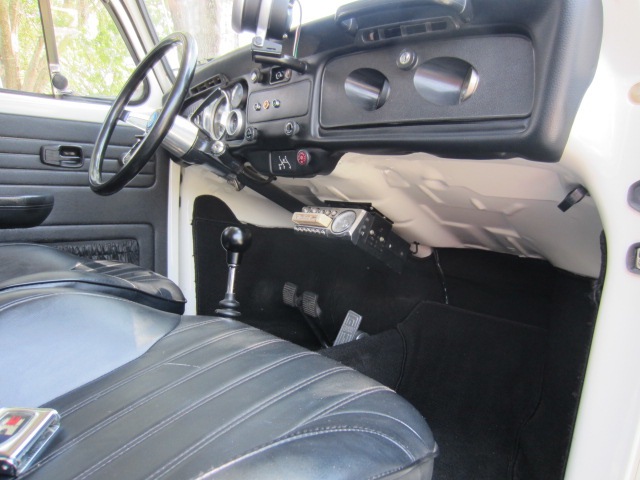 I think my favorite bit inside is that Pioneer radio...so awesome!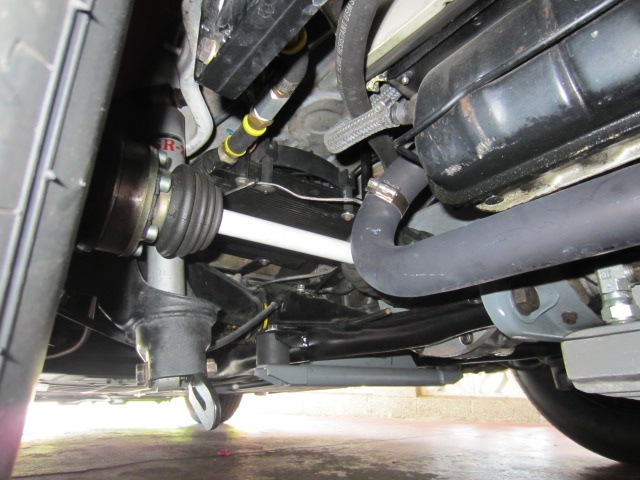 Underneath is clean and well sorted.
This is a serious performance machine here.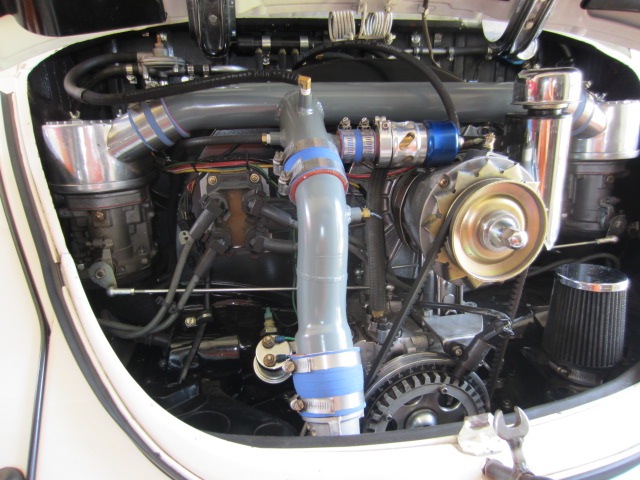 The engine is a 2176cc turbo motor that produces serious power.
This car has run a 12.8 in the quarter mile with only 9psi of boost , a muffler and on old street tires!!
Here are the gearhead specs:
Aluminum high roof case, 94 p&c x EMS 78.4 stroker crankshaft (2176cc),
CB 5.4 rods, Crane 120 camshaft, German lifters, Bugpack straight cut gears,
CB oil pump with aluminum cover, Empi 3.5 qt. sump, 12 # flywheel, Scat super D heads,
Scat 1.25 rockers with Berg pushrods, CB wide mouth pushrod tubes, Scat ported intakes,
40 Dellorto carbs, CB turbo pressure hats,ducts etc. CB hideaway header, Mazda K04 turbo,
Turbosmart bov, Megajolt crankfire ignition (brain mounted below rear shelf speakers)
can be remapped with lap top, cable provided on rear seat,
stock oem wastegate, O Berg tattletail filter with light on dash,
Empi oil cooler and fan mounted above trans, Kennedy Stage 1 pp with stock ridgid disc, Scat gland nut.
Berg 5 speed trans, super beetle mainshaft,
1.48 third, 1.04 forth, stock 0.89 5th gear, 4.12 r&p,
hd sidecover, late model single side case, Berg mounts, Berg shifter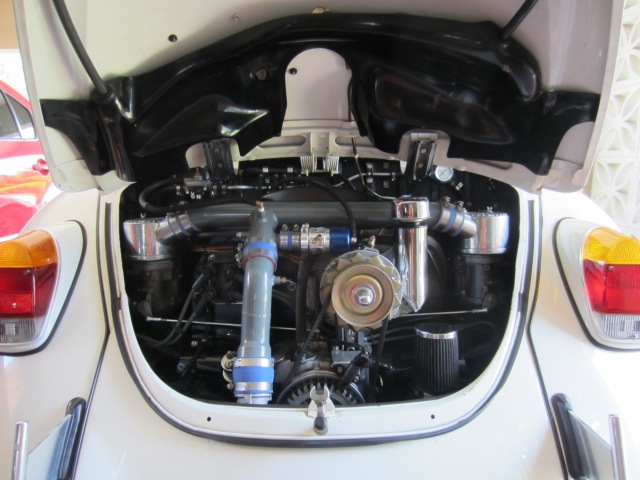 Super clean!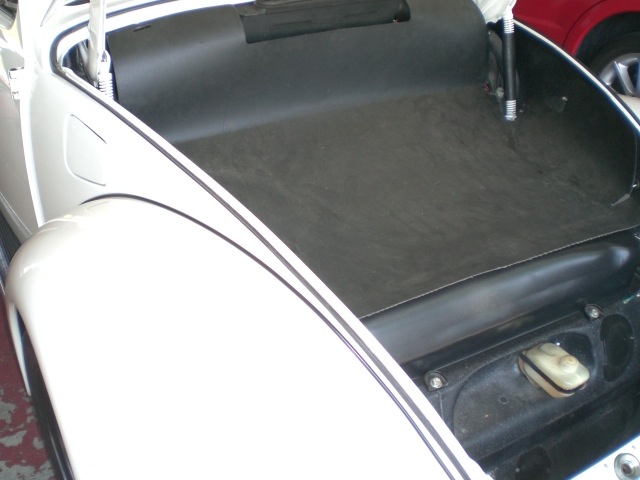 Under the front hood is clean and basic.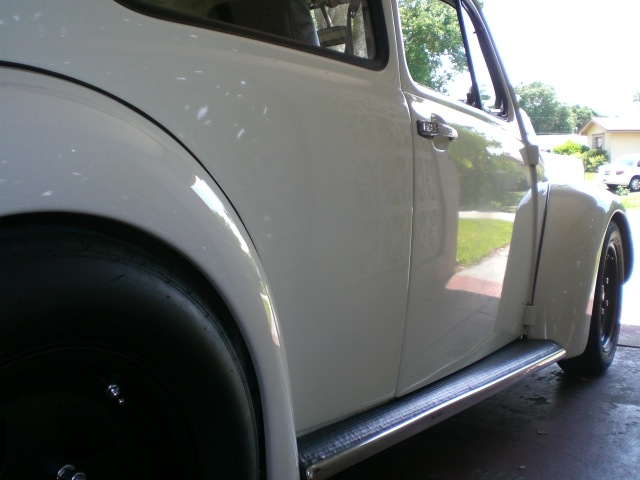 Smooth paint and body.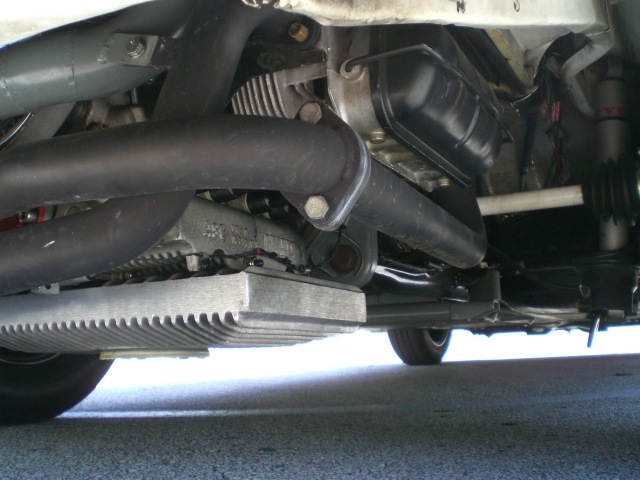 Deep sump, performance exhaust.
Car is very streetable. runs fine on high octane pump gas (93).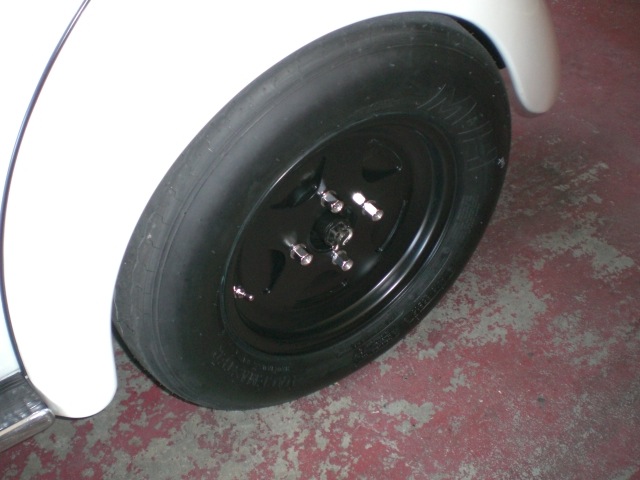 The M&H tires out back...too cool!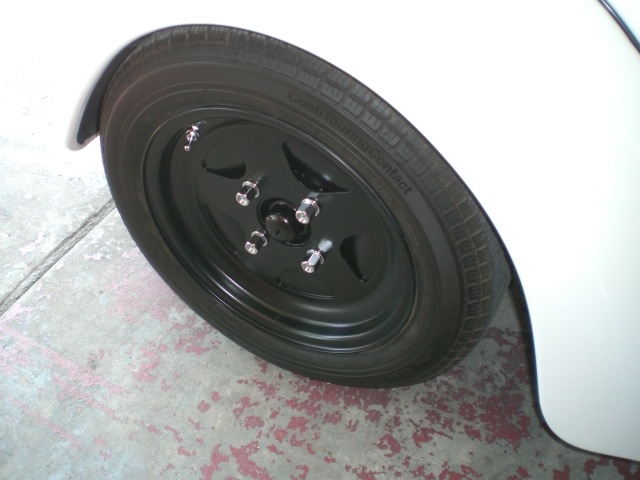 Contimental Contact rubber up front.
Stock brakes on this car.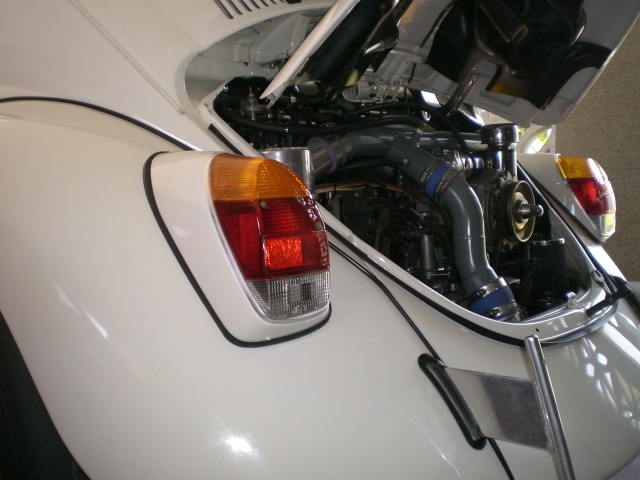 Amber topped euro style taillights.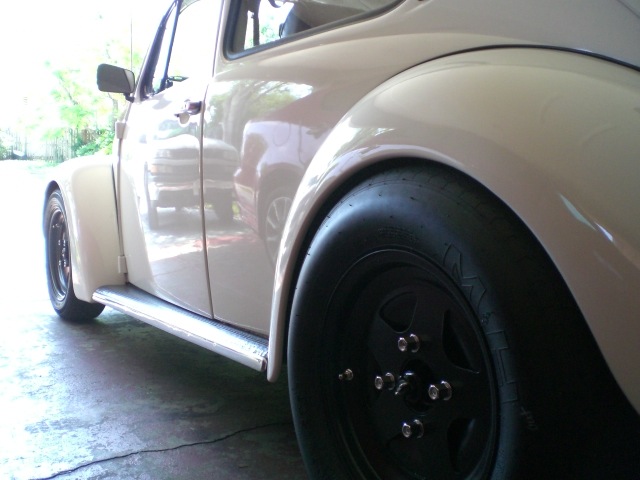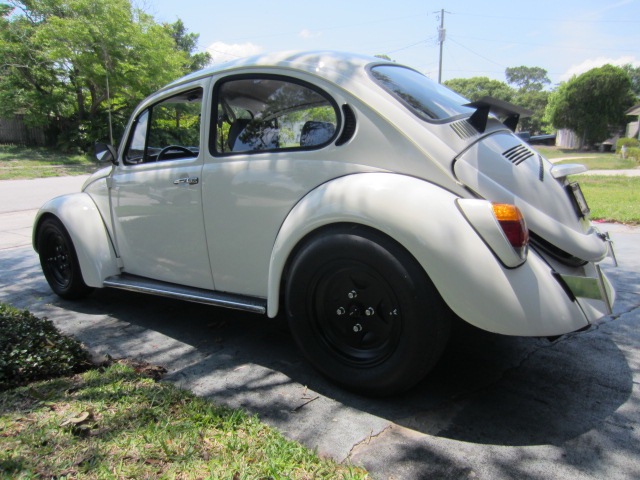 It is a very clean looker and obviously extremely fast.
A build like this does not come cheap...price out some of the engine components and you will see that this
was a big dollar build. The owner has had his fun with it and a new toy needs to take this car's garage space
so he has put it up on the market for a fraction of the invested price so it sells fast.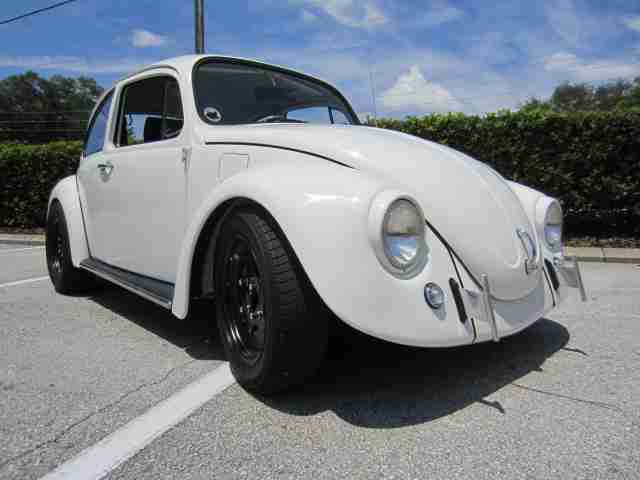 I really like this car. I think if it were mine I would go back to stock bumpers and wheels
and make it the ultimate sleeper car. Picture it for a minute...plain white 12 second Beetle with hubcaps...
you would blow some minds for sure!! Even as it is with the black wheels it is a shocker.
Somebody is going to have a LOT of fun with this car!
SOLD! Please CLICK HERE
For All Current Listings
---
For More Info...CALL
951-767-1600
or email
oldbug@earthlink.net
---