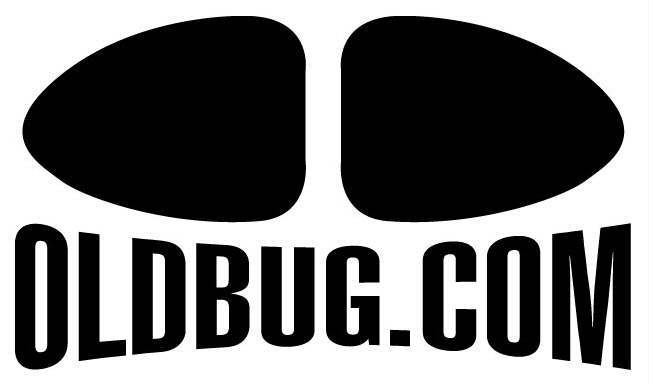 1971 VW Super Beetle For Sale
---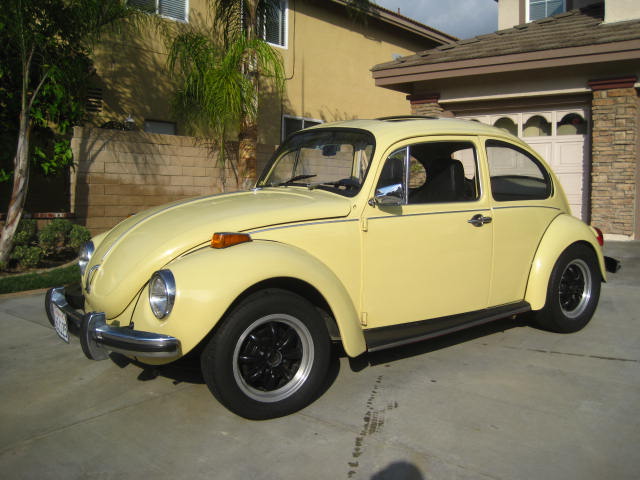 We get a lot of high end VWs listed on our website and they are all fun to look at but a lot of them are far out of the reach
of most folks that are checking out the ads. Its all good entertainment no matter what your bank roll is
but it always feels good to me to list a car that is really a great buy...a good budget minded ride that people can afford.
This is one of those cars...a 1971 Super Beetle with factory sunroof!!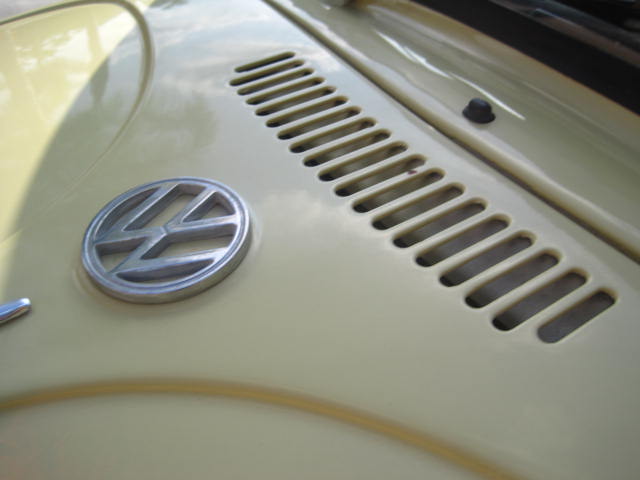 VW... Volkswagen...it means the People's Car...so having one normal people can afford
feels really good. You dont have to be a rich man to have fun with VWs and that to me is one of the coolest parts of the scene.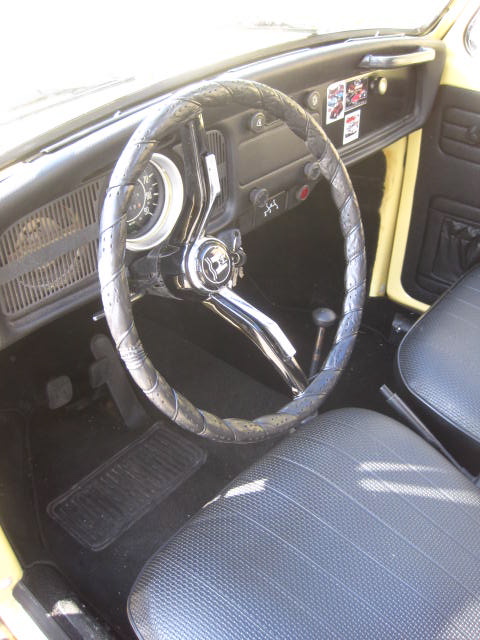 OK...so lets take a look at this one.
Dash looks clean with a new dash pad. Steering wheel is nice, seats and carpet good.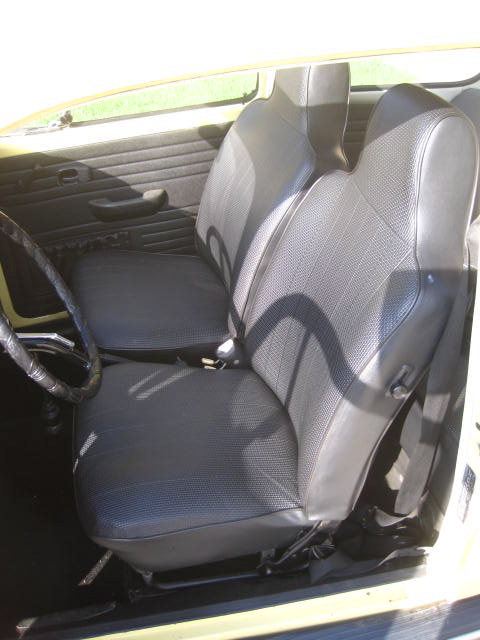 No rips or tears or damage...all clean.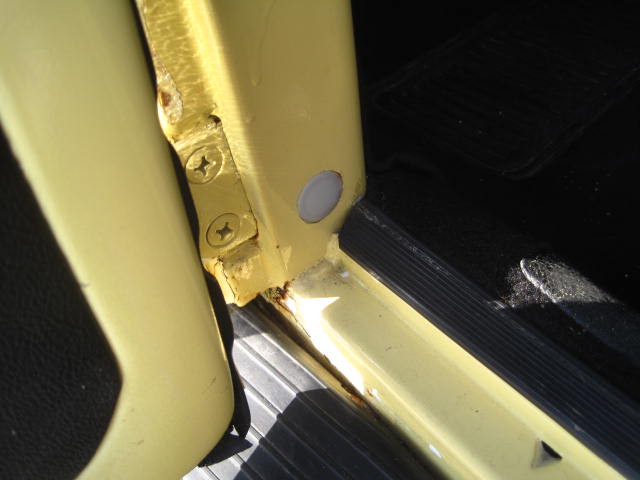 A couple of little paint runs in the door jams...so it is not a show car.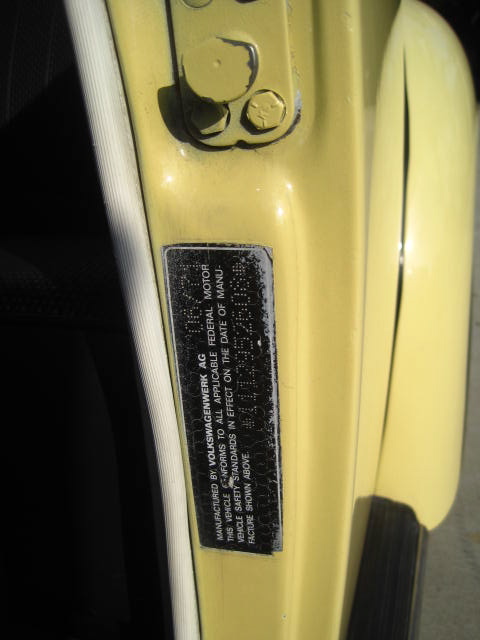 Built in June of 1971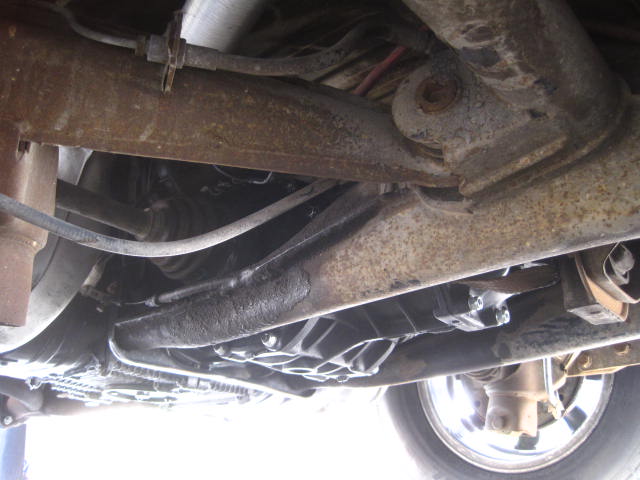 Transmission has been freshly rebuilt!!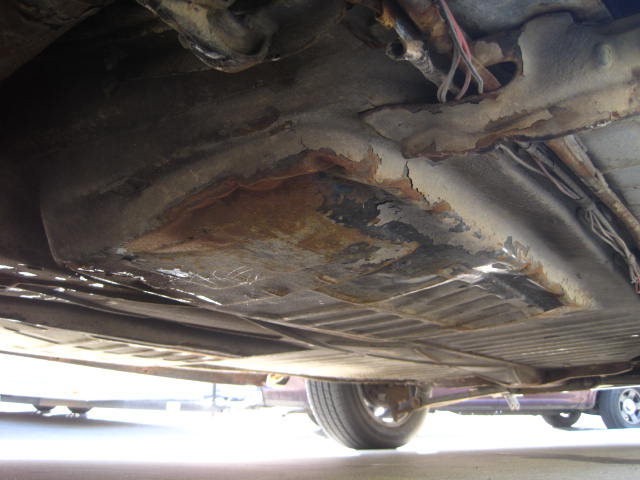 A fair little dent in the floorpan but it looks pretty solid overall.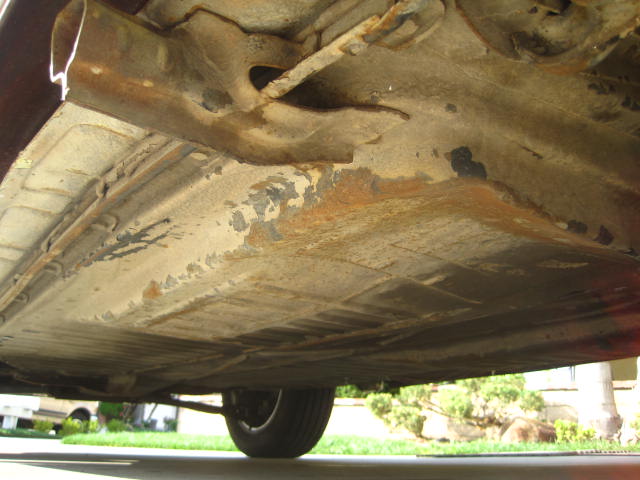 Dry chassis...a good thing, not a rust bucket like so many out there.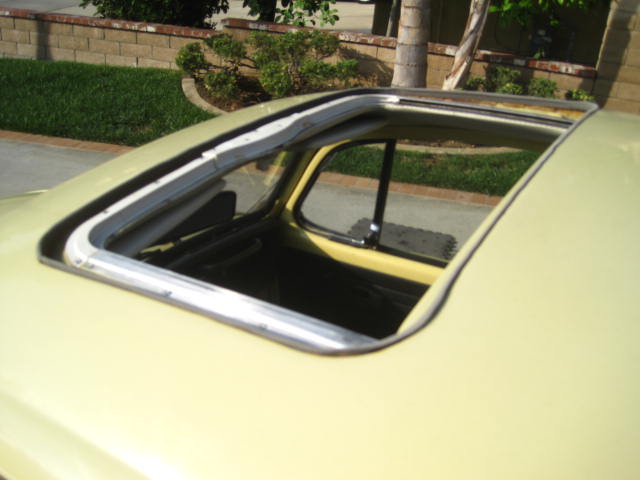 Factory sunroof is a huge cool factor item.
It opens and closes well, the owner just recently serviced it and lubricated all the cables and such.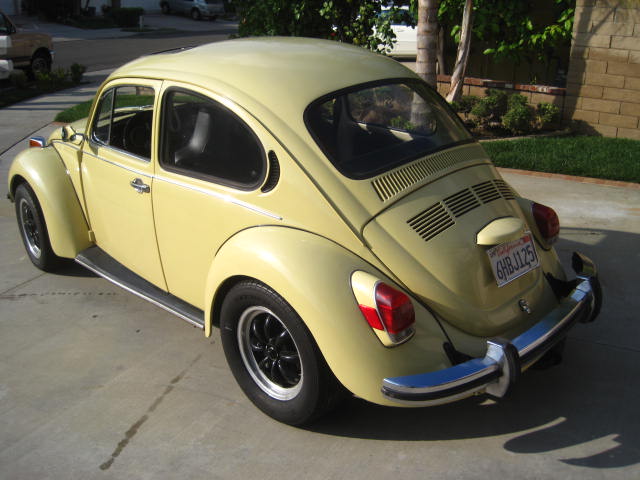 Paint is decent, no damage of note...it looks quite presentable.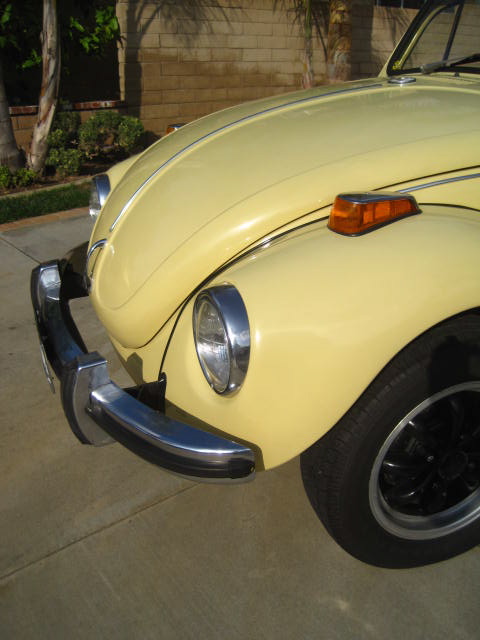 Nice to see the original bumper guards in place...those are often gone.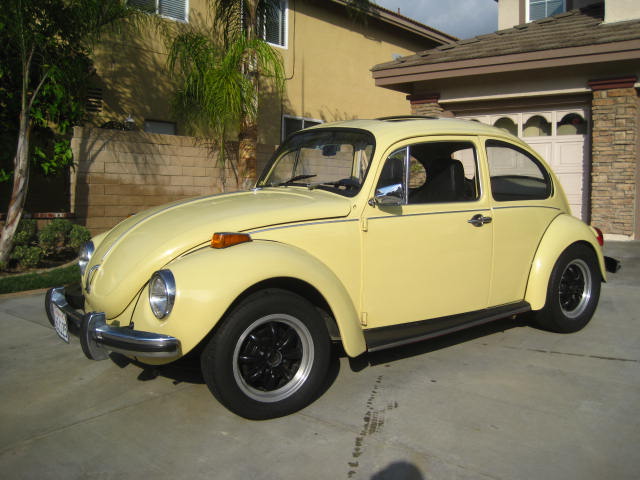 Good looker!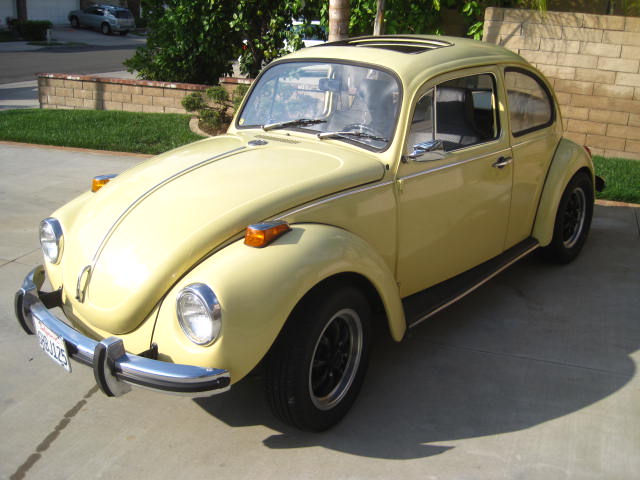 Empit 8 spoke wheels have decent tires but no center caps.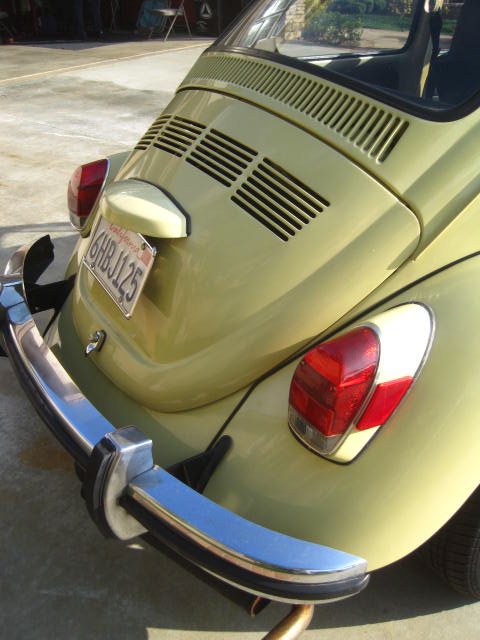 Everything seems to fit well.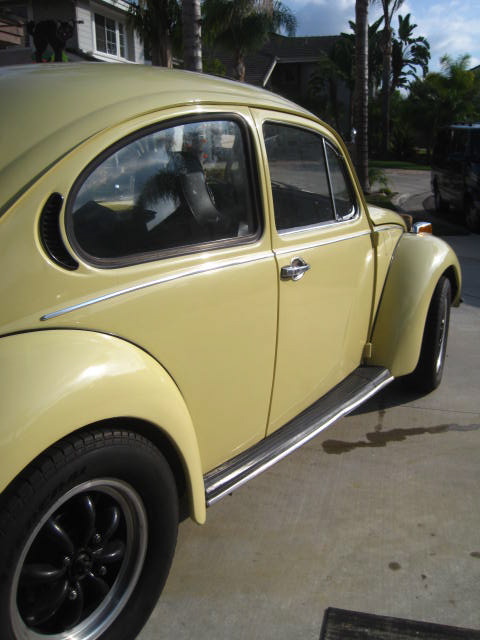 Body seems quite straight.
Running boards are new (but are thin aftermarket ones)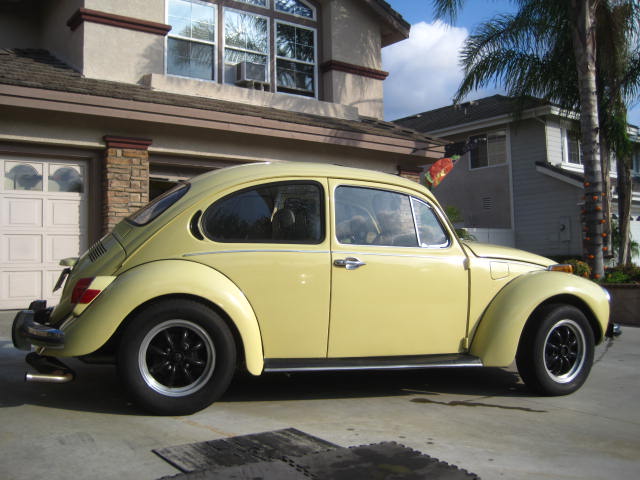 Its got a good look overall I think...sporty and clean.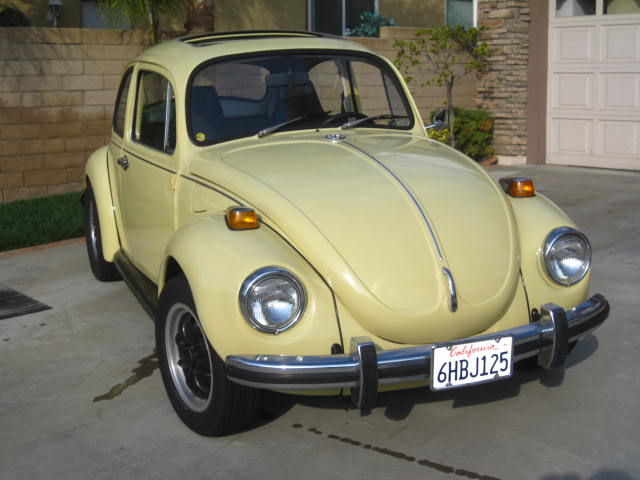 Clean California title and current registration.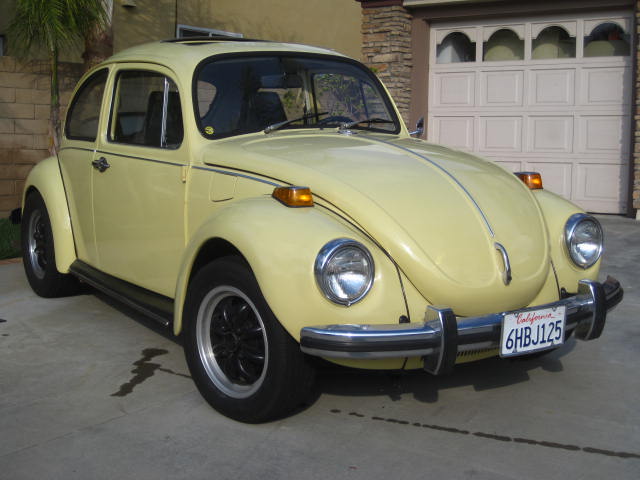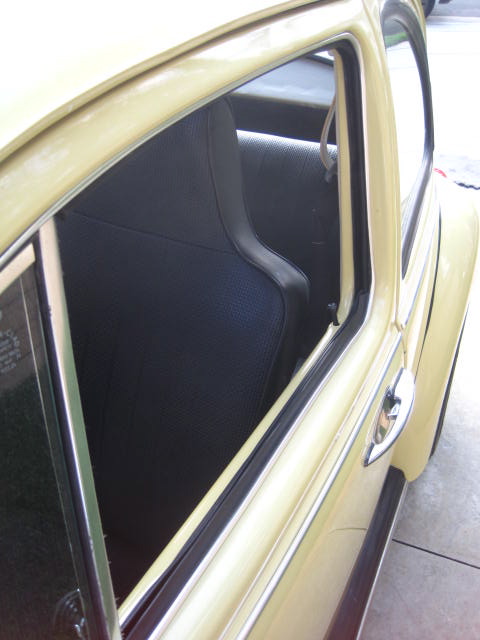 Window rubber is all new.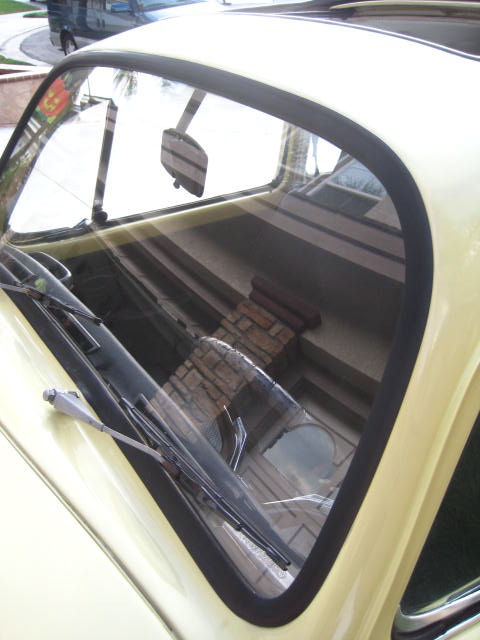 Windshield is excellent, rubber seals are new.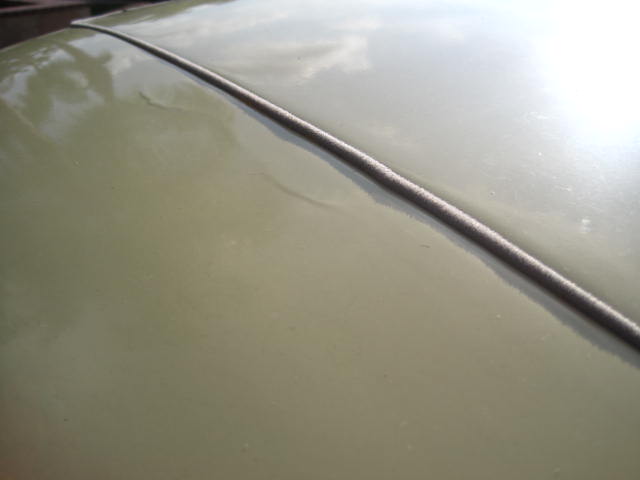 A couple of paint runs up on the roof bu the sunroof...not perfect paint, but it is quite presentable and perfect for a driver.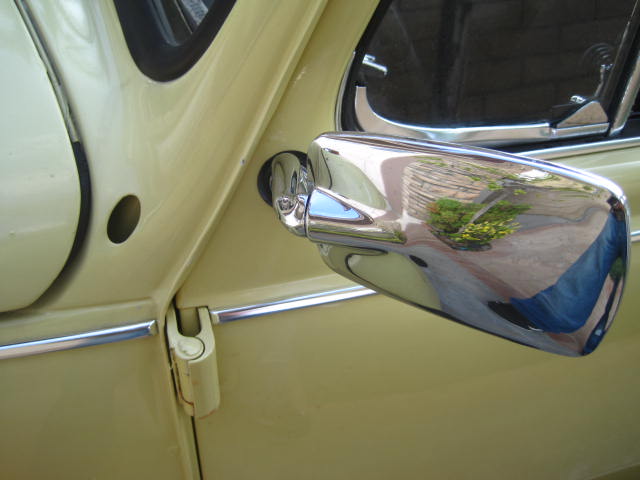 New mirror...no antenna (no radio either)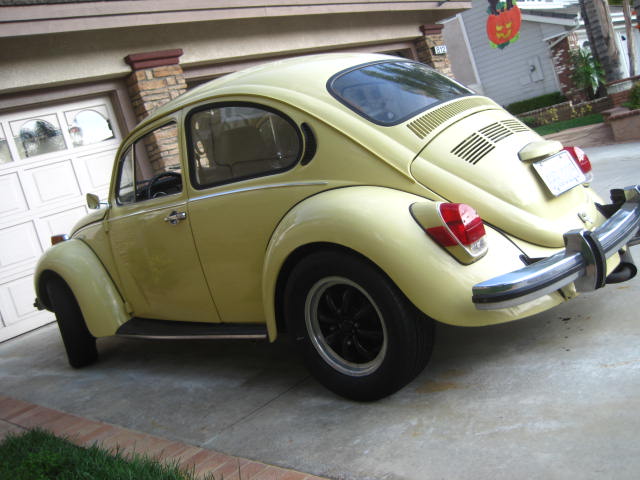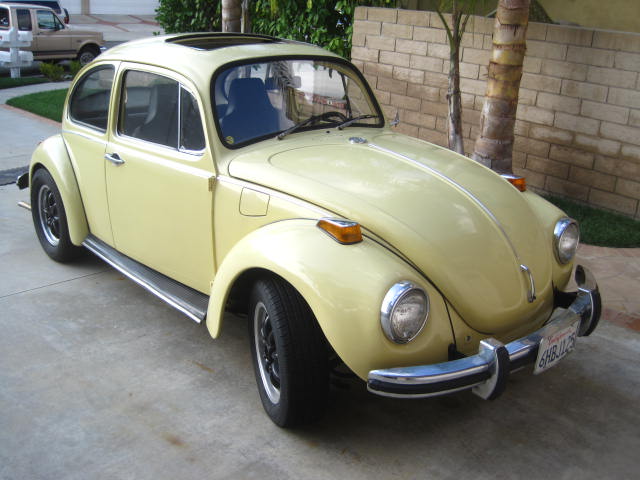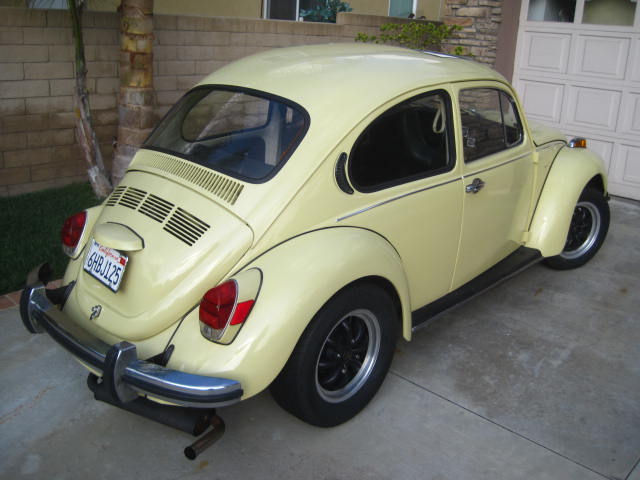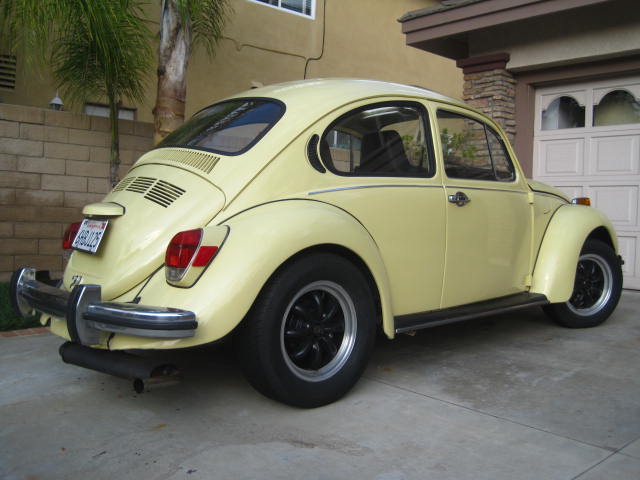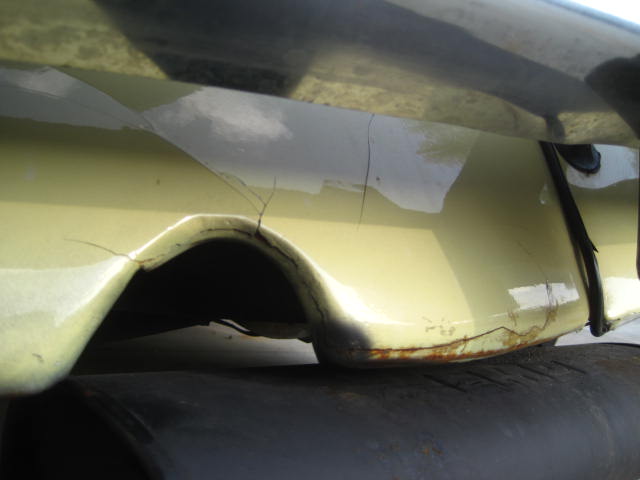 Rear apron has some cracks.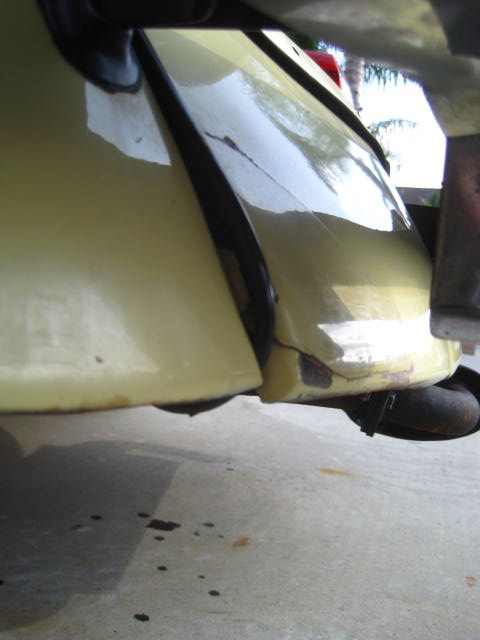 This is all hidden behind the bumper pretty well.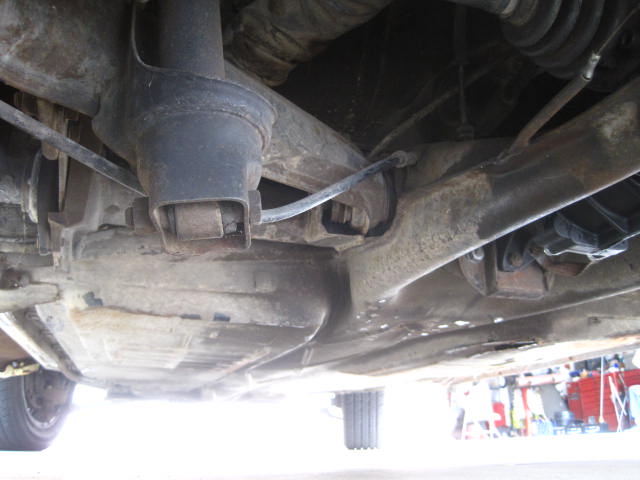 Chassis is over all quite solid. One small weak spot just under the corner of the battery
but the rest looks solid.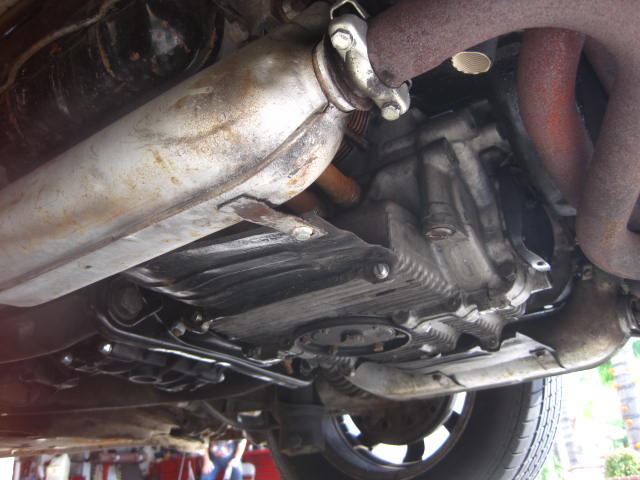 Engine is clean and runs well.
The owner was a VW mechanic for many years and has spent a lot of time with this one.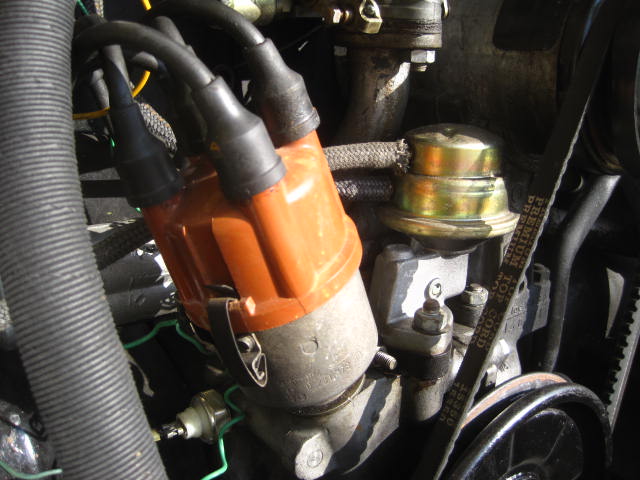 New fuel pump, mechnical advance distributor,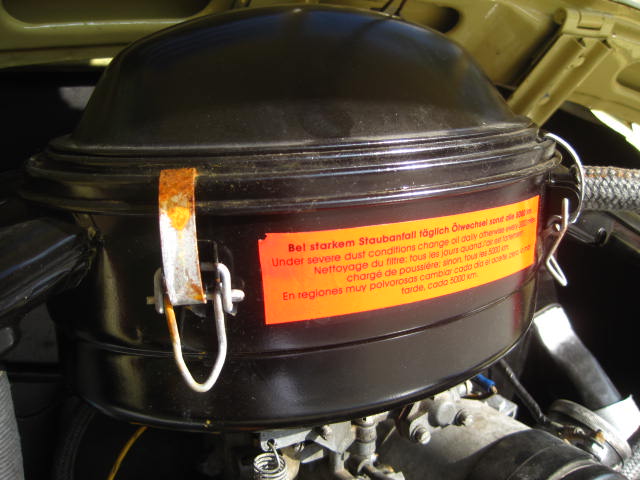 Stock oil bath air cleaner.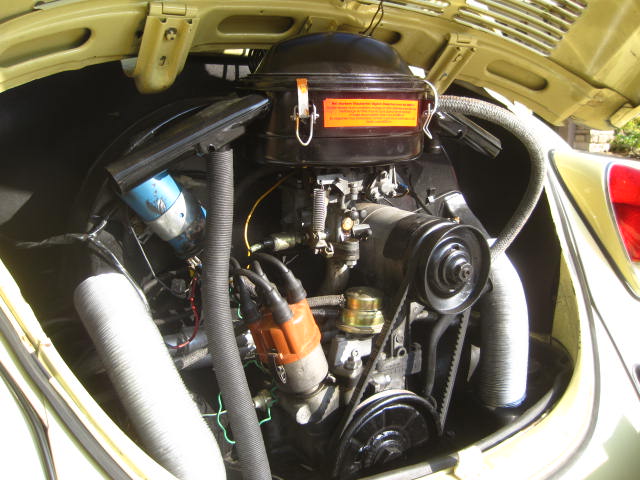 This engine is a 1200cc unit from an earlier model...so it is a bit smaller than stock,
but the benefit of improved mileage is a nice bonus.
Great commuter car.!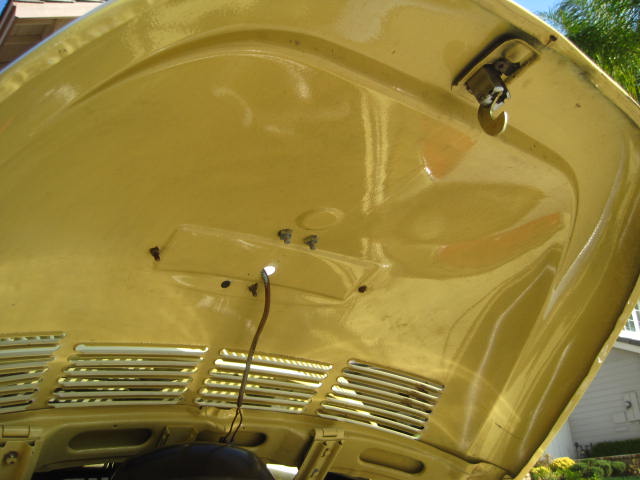 Painted under the lid...pretty clean.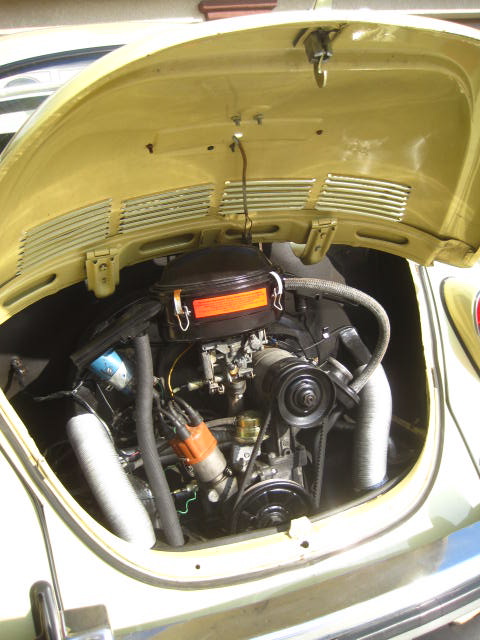 Its a good runner, and with the new trans and good brakes...it is a turn key driver!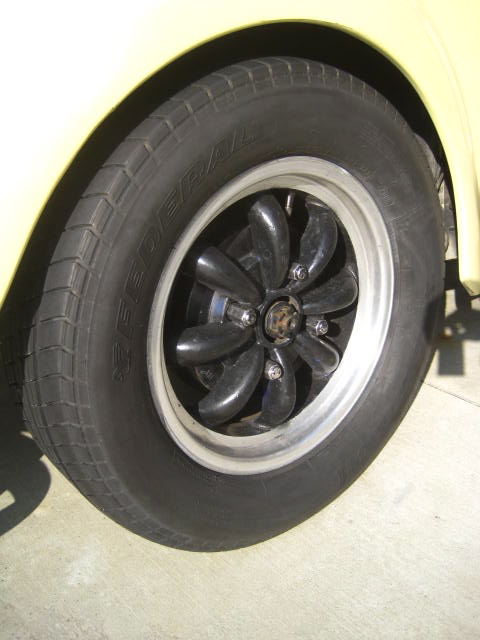 Wheels and tires in good condition.
Missing the center caps but these are readily available.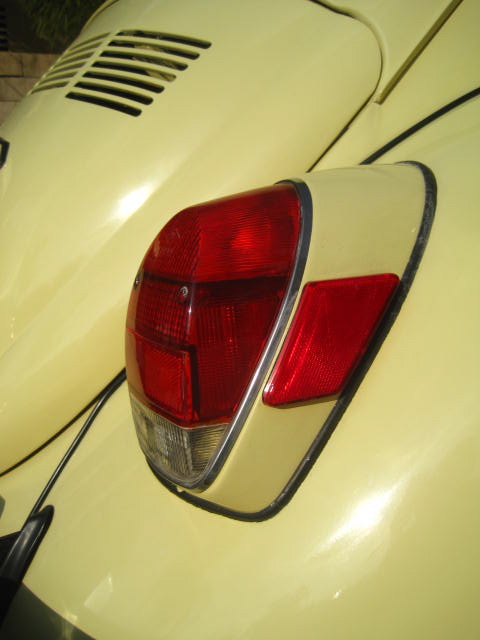 New taillight lenses and rubber seals...fender beading too.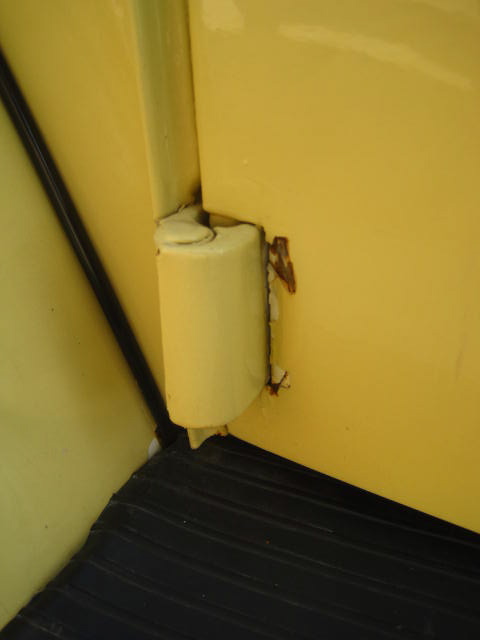 I saw a little paint cracking at the bottom hinge on the drivers side.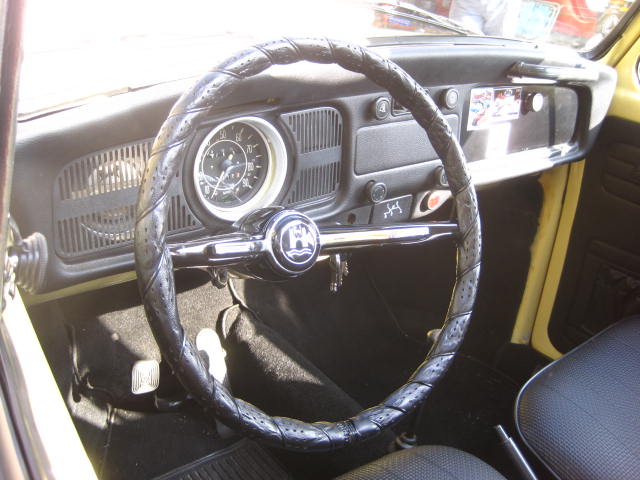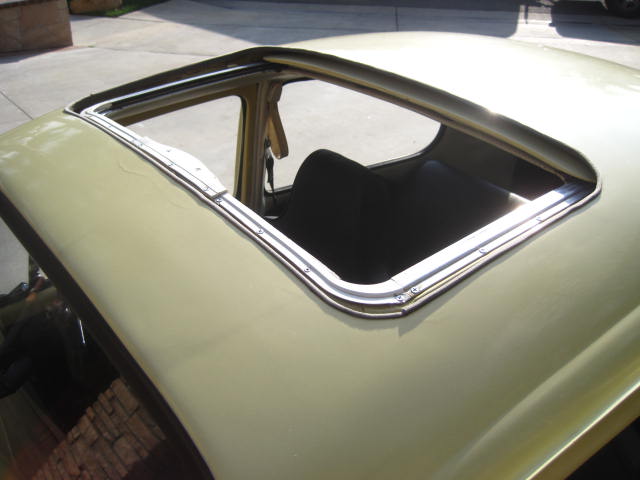 Love the sunroof!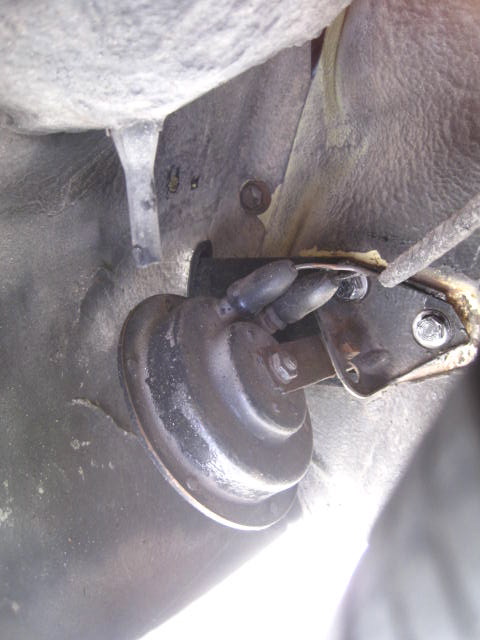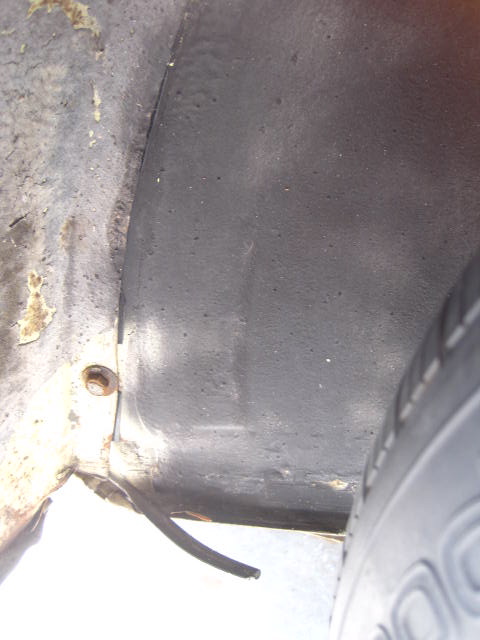 Solid underneath...no rust damage or funky repairs.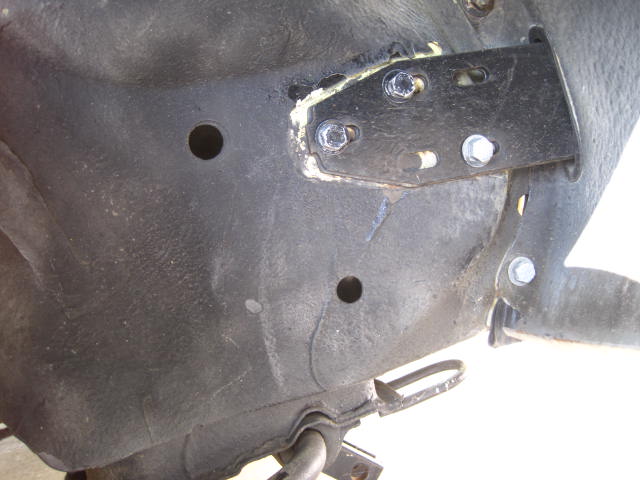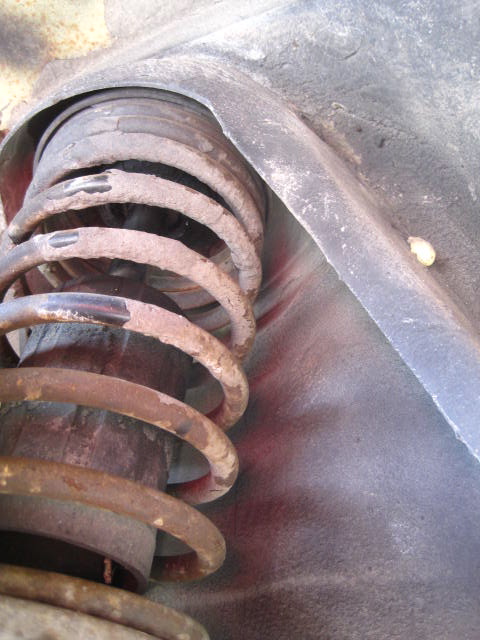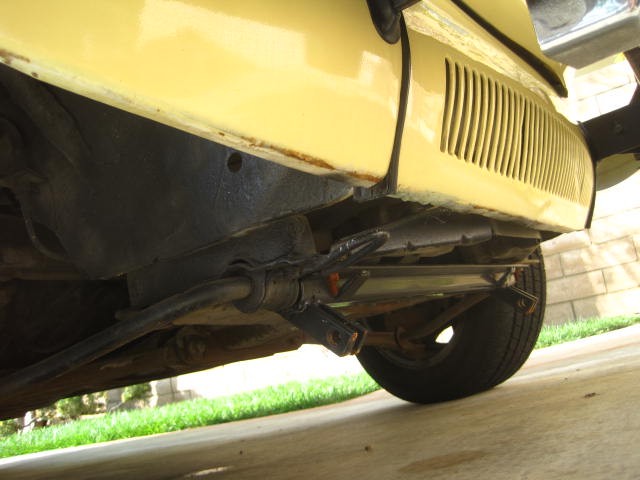 Front apron looks pretty clean too.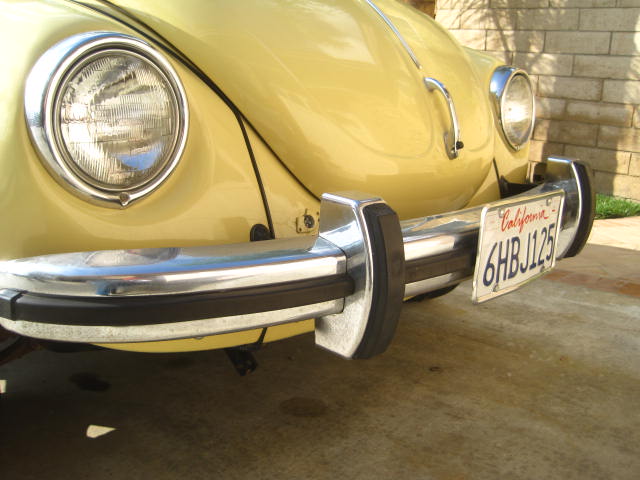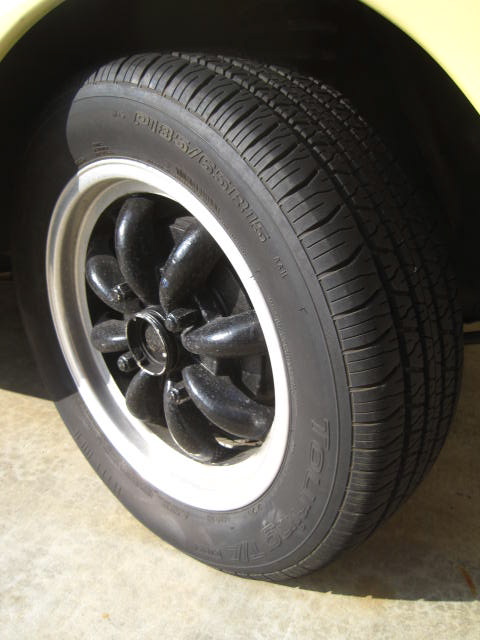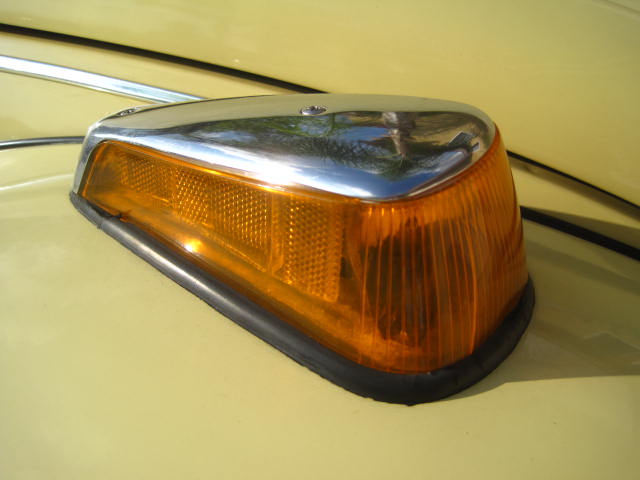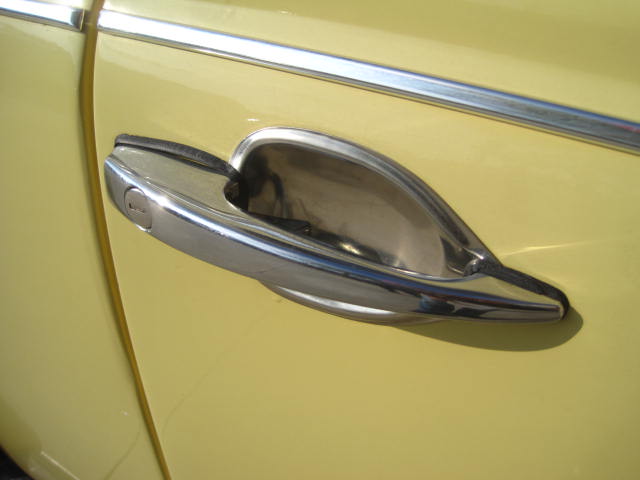 Door handle scratch guards are a nifty accessory.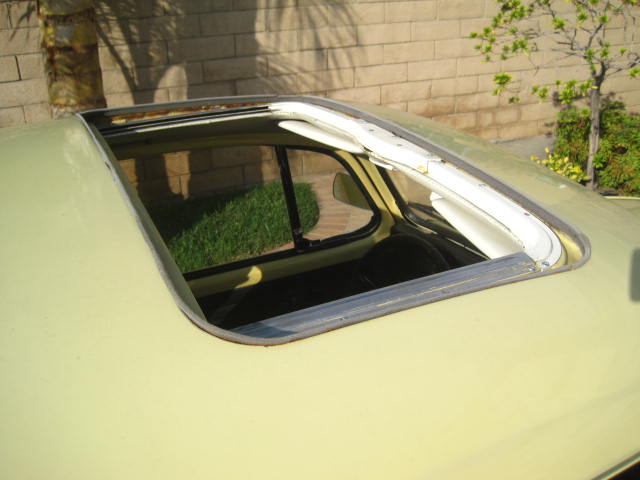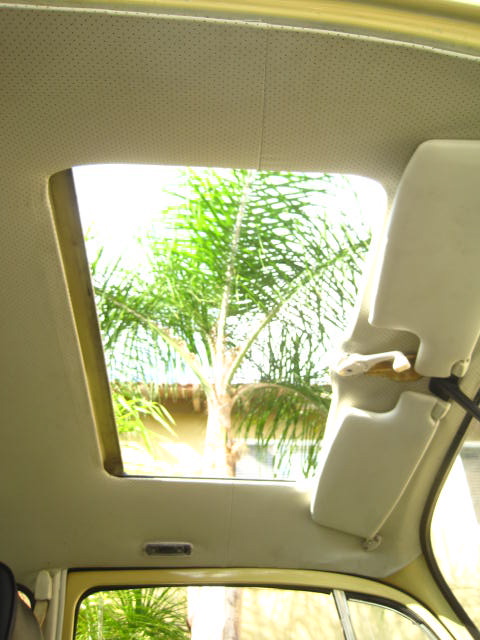 Headliner is very clean.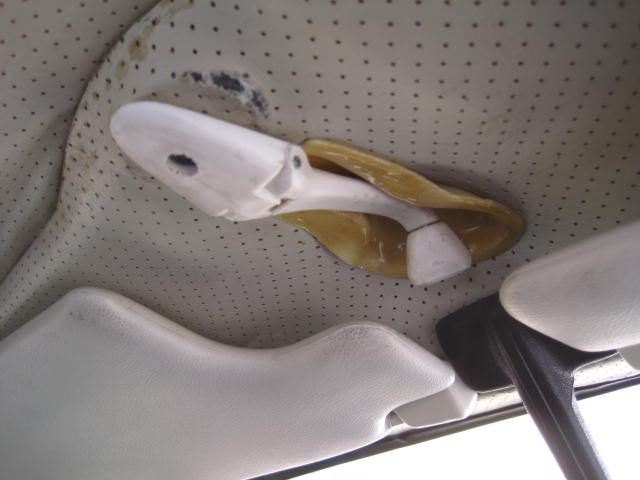 The handle looks like it has scratched through the material here.
The handle is a cheap replacement as well...the German handles are so much better.
If it were my car I would replace that...but it is a simple one screw swap.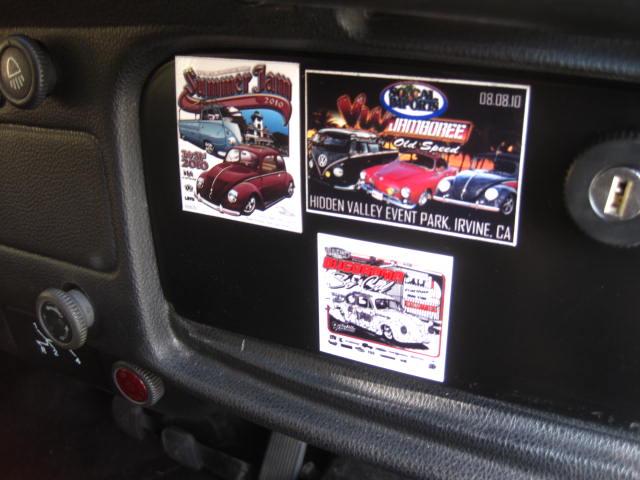 Car has attended a few So Cal events this past year.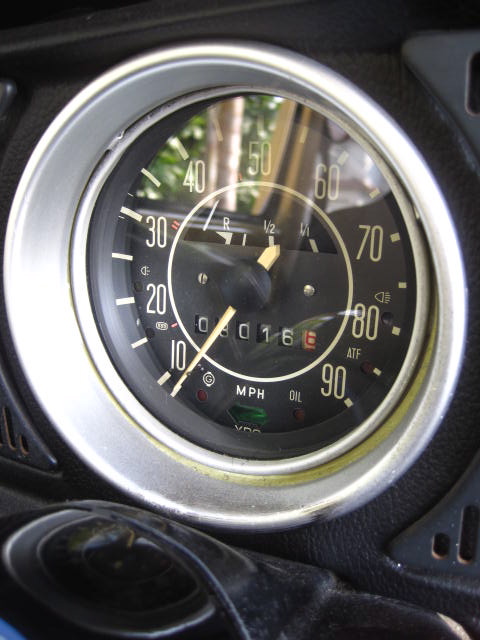 Odometer reads just over 8,000 miles.
Certainly not original miles...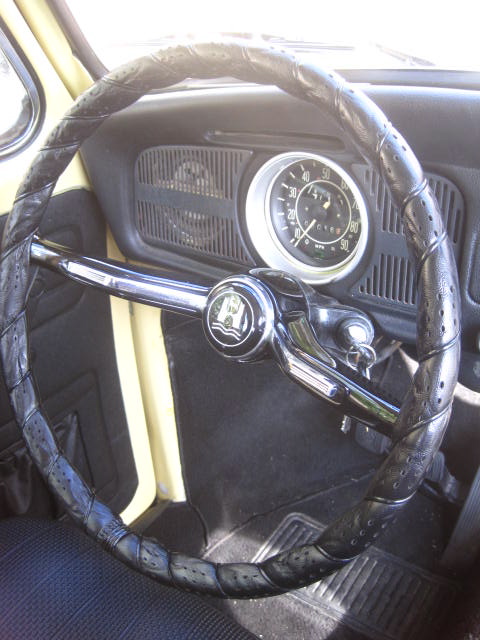 Steering wheel is clean!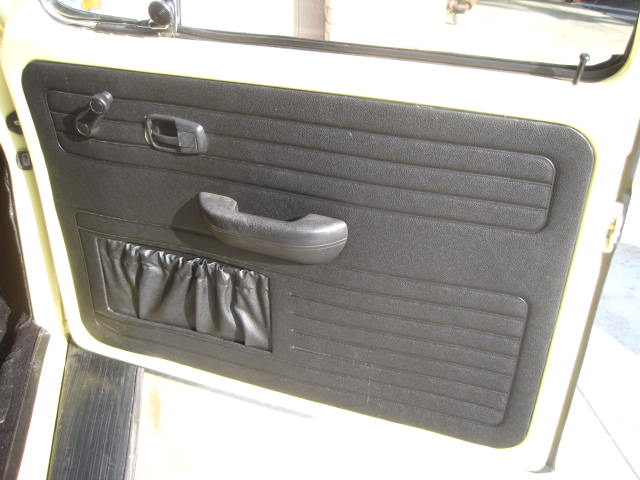 New door panels.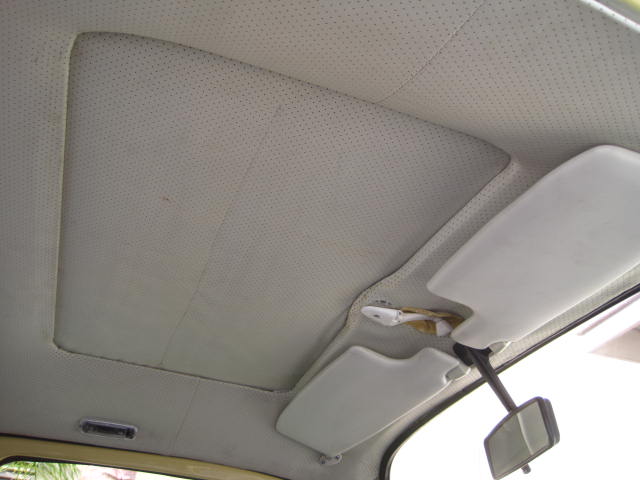 Headliner in good condition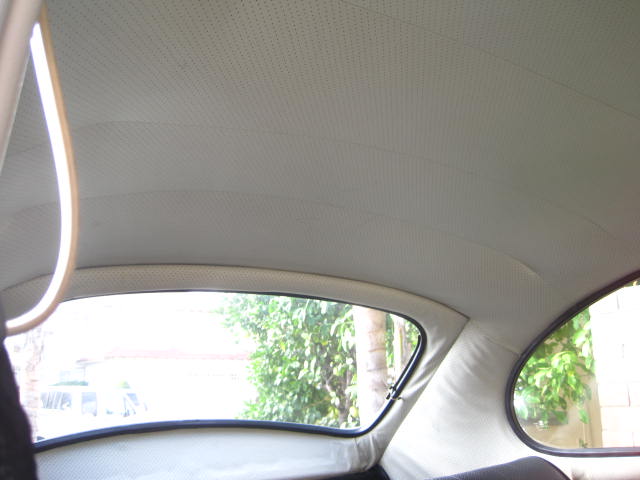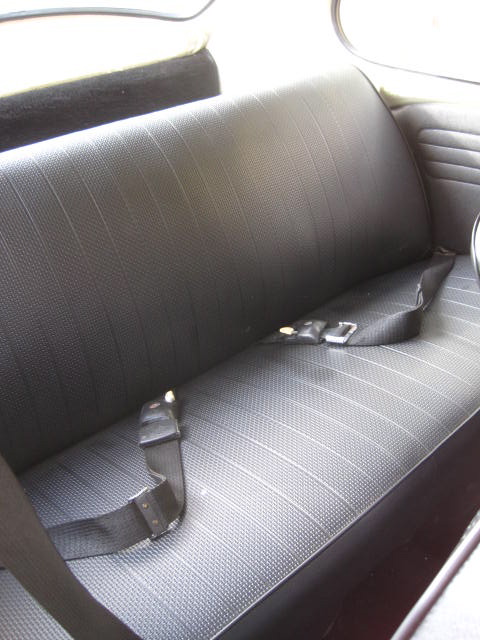 Rear seat is clean.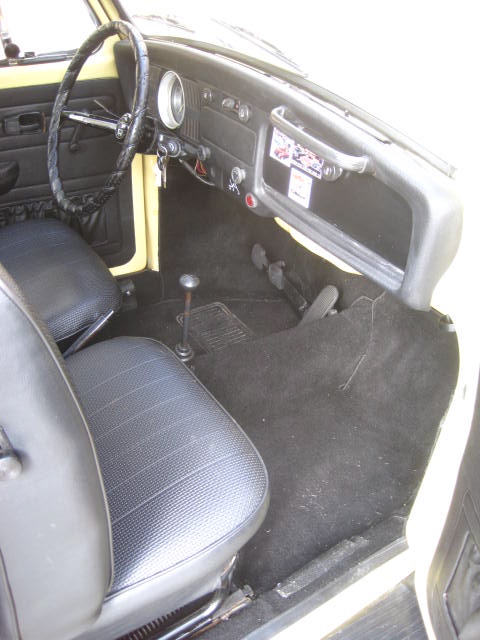 Carpet looks good too.
There is a plug in the front apron for trailer wiring...this must have been towed behind a motorhome for some time.
The tow bar mounts are still in place under the car, they can be removed easily but could be a benefit to someone who wants a tow vehicle.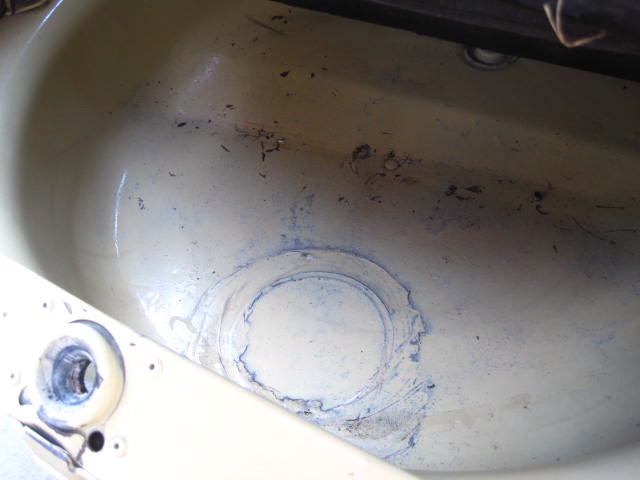 Solid and straight in the spare tire well.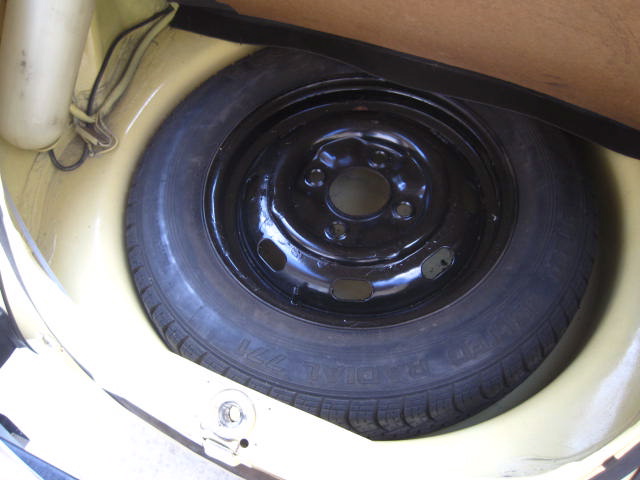 Good spare.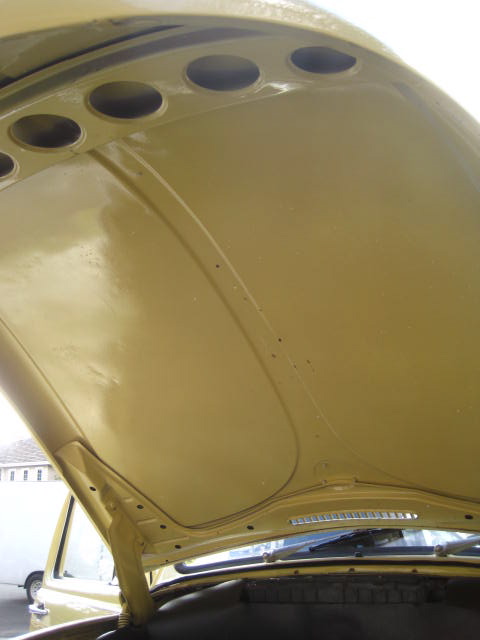 Under the hood.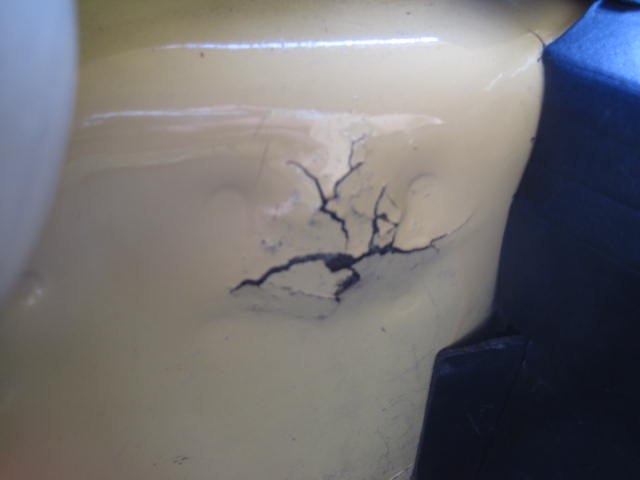 OK...on the right front shock tower on the inside, there is this crack...it is a bit alarming at first glance...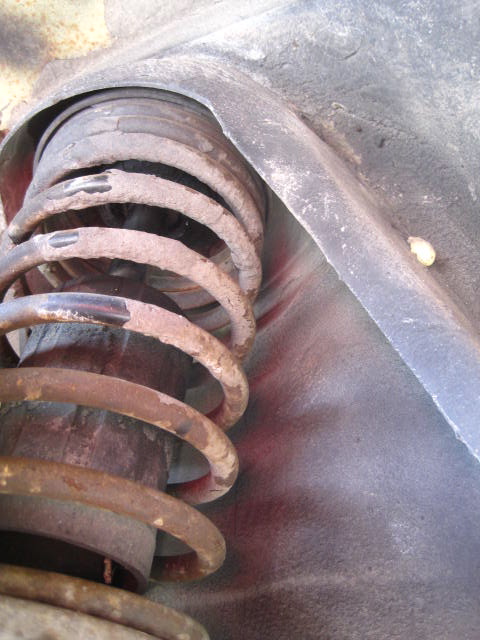 But looking and feelingon the back side of this spot shows no signs of rust penetration.
This must be a spot where there are layers of metal and something got in there and worked it's way out on the inside only.
Structurally the car looks as sound as a pound, but fixing this little bit on the inside would be wise.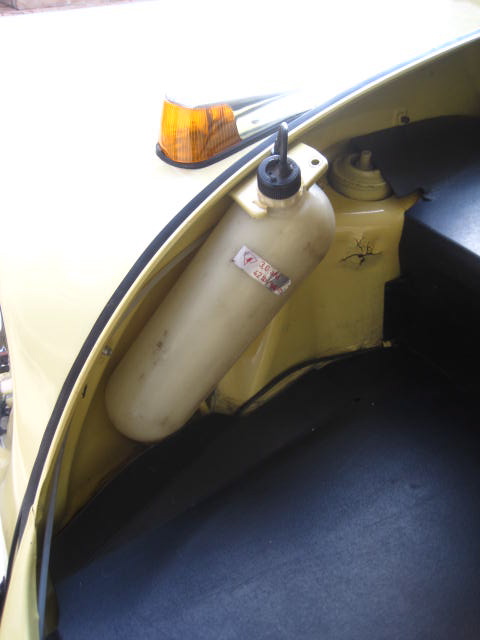 I would grind it out...treat the area, and then patch it up.
In the wet states this would be a spot to clean up for sure...you dont want rust to take hold in the area.
In the dry states it is far less of an issue.
It does only seem to be in this one small spot...very odd.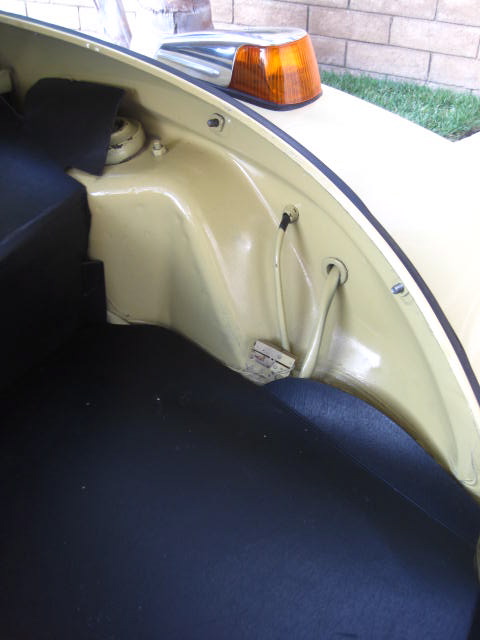 Nothing on the other side.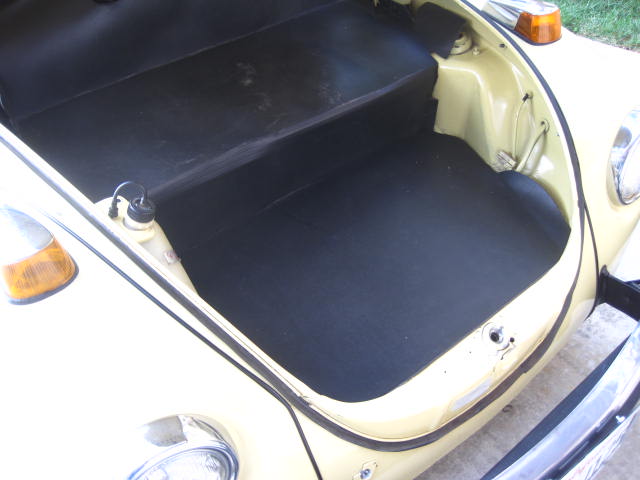 Clean trunk.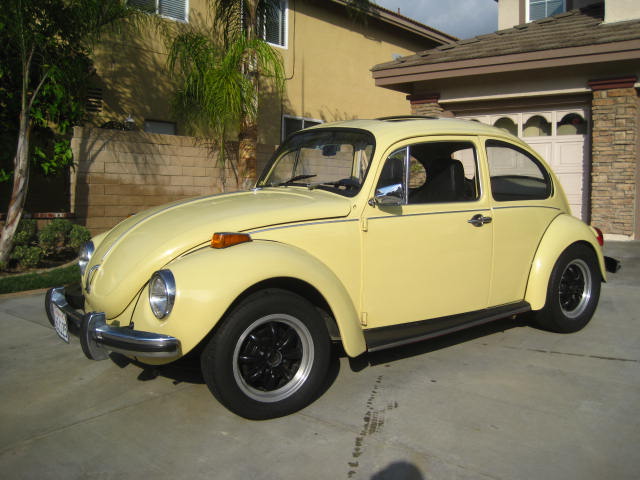 In the end what we have here is a decent little Beetle with good mechanicals, an overall solid body
a bunch of new parts. It is a lot of car for the money and is going to make someone a great little driver.
Best of all...it is cheap!
$4,750 obo
---
For More Info...CALL
951-767-1600
or email
oldbug@earthlink.net

---