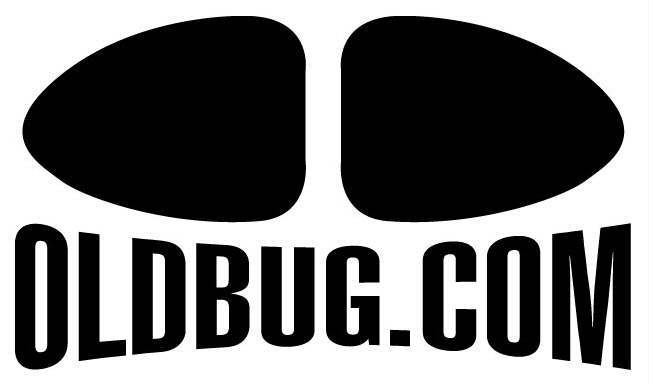 1962 VW Beetle Ragtop Sedan For Sale
---

This is a freshly done "Resto-Cal" Ragtop that just made it's debut at the VW Classic
in June. Its a sweet looking ride that packs a punch performance wise and it has the attitude
and altitude that makes it a very fashionable machine in today's VW scene.

The first thing that jumps out at you is the color.
This deep olive green is a very unique color on a Beetle and I dare say I really like the looks of it.
I dont think it is a genuine VW color but it should be...it has that "little tank" look to it.
A level of masculinity to it...it looks tough, yet classy at the same time.

The paint quality and overall restoration quality is quite nice.
Its perhaps not at an insane level like some of the more recent builds I have seen, but yet
that makes it something that you might actually want to drive, rather than trailer to events.

The aggressive stance of the car makes it a real looker, yet this is all bolt on stuff that can be swapped out
if you desired a more factory look. Thats the big benefit of the "Resto Cal" scene is that when done right,
the modifications are all easily reversable.

Great color combination with the brown interior peeking through the windows and the chromed Porsche wheels
and other accessories are the icing on the cake.

4.5" alloys up front and a 5" narrowed front beam give it that "tucked in" look to the front.
The benefit of this is that it allows for better wheel clearance within the fender and also allows you to drop
down even a bit lower than if you went with a stock width beam.

Another peek inside... yummy!

Out back the "Deep 6" wheels are wrapped with M&H Street slicks.
Beautiful detailing to the wheels and the center caps.

Lakewood motors plate frame.
Clear California title on the car.




Under the engine lid lurks a very nicely detailed and color matched 1914cc street stomper
with the legendary 48ida Weber carbs.
This is linked to a Pro Comp performance transaxle as well to handle the extra power.

Serpentine belt system, 12 volt alternator and a nice level of detail.
Everything is very very fresh on this car.
At the time of the photos the whole car since restoration had just 132 miles on it.

Detail of the big Webers...these make the most wonderful noises...if you are a true gearhead
and love the sound of a performance engine doing it's thing...these Webers will put a smile on your face.
Not the best for fuel mileage perhaps...but that is not the point of a true Hot Rod now is it?

Neat breather box set up behind the fan shroud, stainless braided lines and quick release hinge pins.

Under the engine is very clean...check out the solid trans mount and the ceramic coated exhaust.

Chassis is super solid and has been sprayed with a heavy chip resistant black coating.

5" narrowed front beam is all new and is adjustable for ride height as well.

A classic wheel combination and it sure looks right on this car.

Disc brakes up front for added safety.

Porsche Speedster style headlight grilles.

Very cool yellow Deutchland hood crest really jumps out against the green paintwork.

Another nice overall shot...

Inside eveything is freshly redone as well.
Door panels in two tone brown and white with white piping.

Very pretty GTV wood rimmed steering wheel and a very clean dash.

Fresh carpet kit.

A closer photo of the wheel.

Rare trip speedometer was reset at the time of the restoration.
When I snapped these photos it had only 132 miles on it since being completed.

Great period Blaupunkt multi-band radio in the dash.

Gene Berg shifter with line lock...

Seats are very nicely done in brown vinyl.

Tan headliner is well fit and looks great

Visors not installed at the time of the photos.

Owner just installed this slick accessory day/night rear view mirror.

Cool ride...the color makes it very unique.

Under the front hood is nice and clean

All new wiring harness.

Put a trunk liner in here to cover this all up for a bit more of a show-car look
or just keep it like it is as it is cleanly done.

Underside of the hood was painted...everything came apart on this one for the restoration

Straight spare tire well

Hood latch painted black.

Clean.

Canvas ragop cover in black looks very nice against the paint color.

Solid red US spec taillight lenses are a nice choice as well


Excellent bumpers with US spec overriders.

Oval side view mirror.

Clean in the fender wells too.

In closing this is a very nice car indeed.
Its well built, has a very nice combination of looks and performance and a unique attack on a traditional style custom.
It will not blend in with the others...which is nice.
And for the asking price it seems very fairly priced considering the work that has been done to it.
Asking
$22,500 obo
---

For More Info...CALL
951-767-1600
or email bugnbox@earthlink.net
---