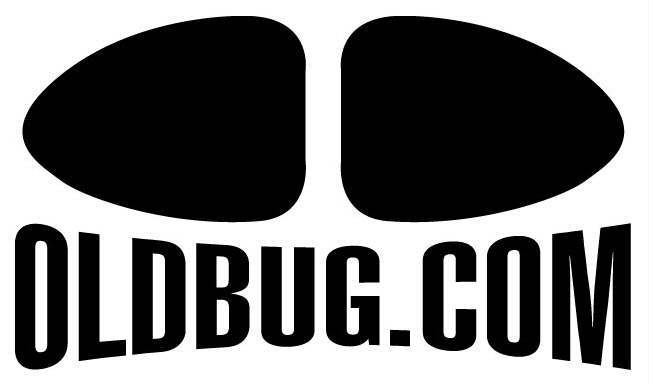 Original Meyers Manx Dune Buggy For Sale
---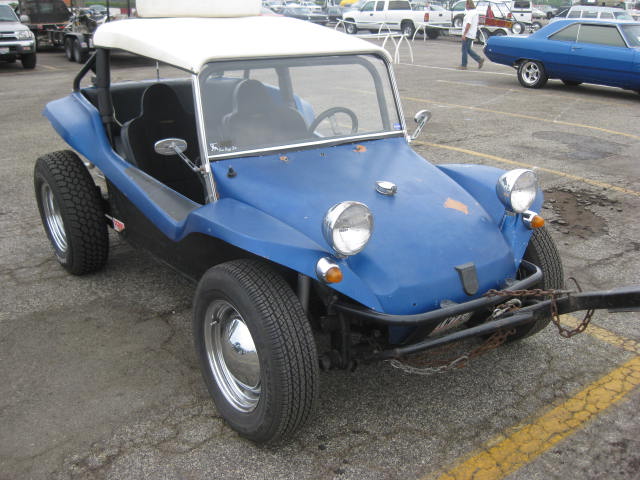 The Meyers Manx is what I like to call "An Icon Car".
Its a vehicle that has been burned into the psyche of the world and is a symbol of a place in time
when life was fun and crazy and a bit more carefree than today.
Recently there has been an increased interest in these late 60's and early 70's Dune Buggies
with a very strong focus on the orignal Genuine Meyers Manx.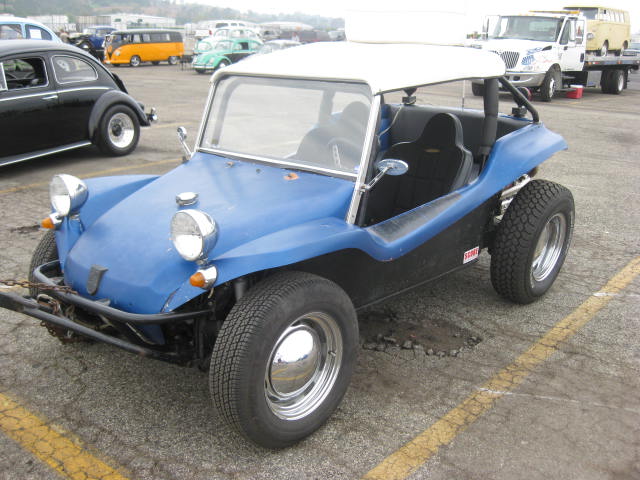 Bruce Meyers started it all and the Manx was the model that has been copied by endless other manufacturers
over the years and is even still today being knocked off. But no matter how many copies were made,
there is only one real deal. And this Buggy is the real thing.

Its pretty much original, just minor changes from 1969 when it was built.
Its been used but not abused and shows true signs of it's use.
The paint is a bit faded and chipping and it's not show detailed by any stretch of the imagination
but it is a currently registered and often used vehicle by it's curent owner.
The day before these photos the owner and his son were
on a Manx Club tour of the local mountains near Big Bear!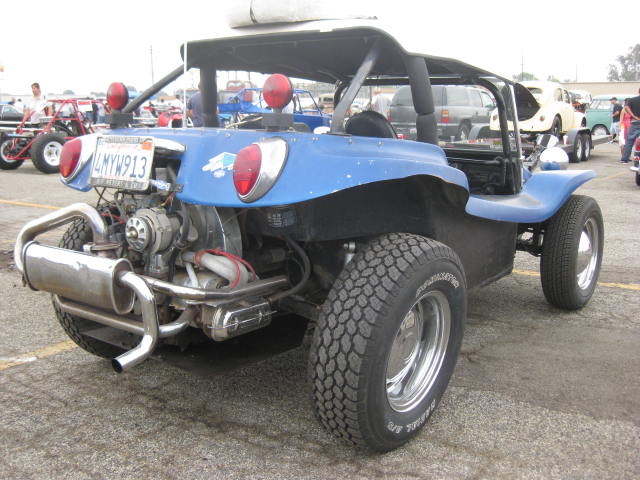 Its a turn key fun machine as it sits or a fabulous basis for a restoration back to the original 1969 format.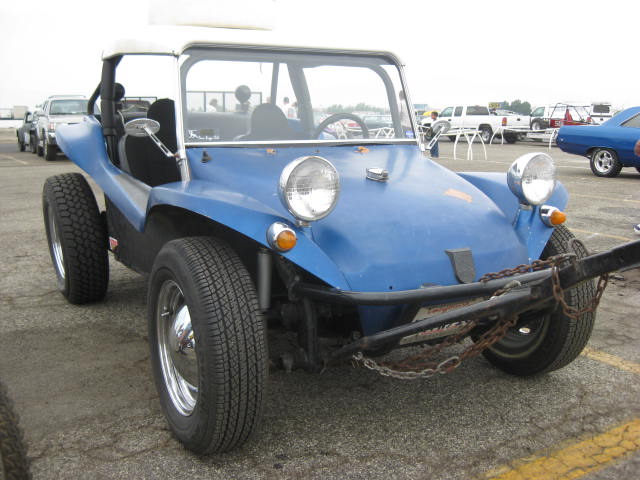 Built in tow bar on the front makes it easy to tow behind your truck or RV...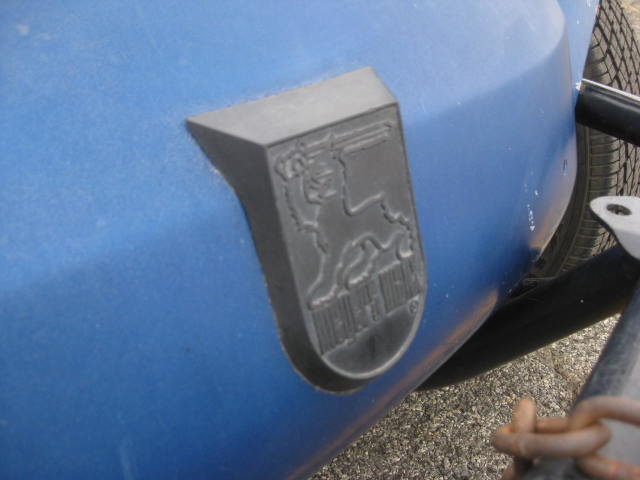 The best part about this example is just how complete it is.
From the original 3d Meyers Manx hood emblem to the original equipment taillights...this one has all the truly original bits.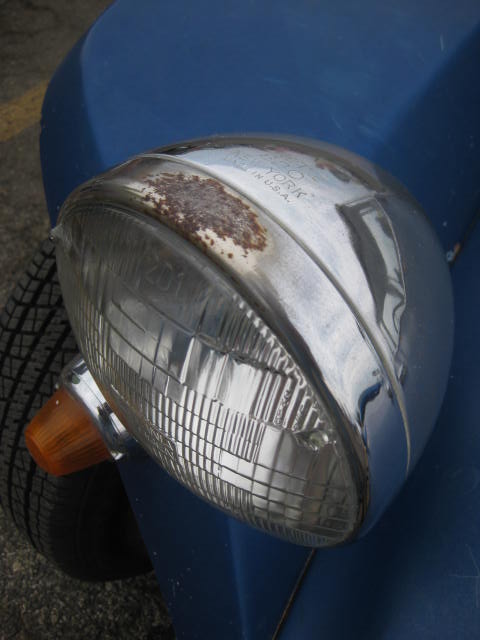 The headlights are the original Deitz brand that were used exclusively in the early days.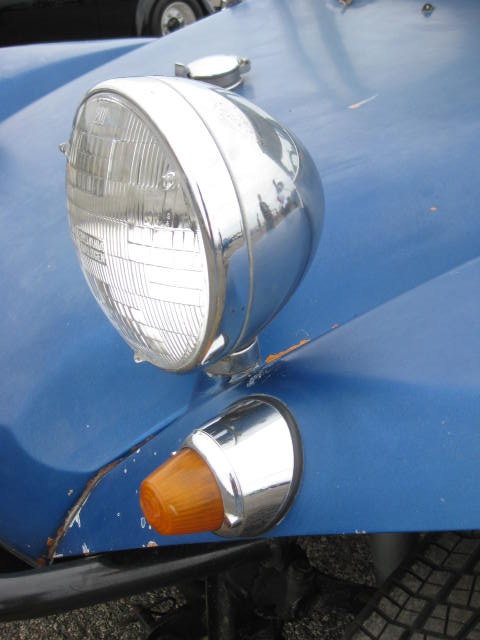 Chrome Karmann Ghia turn signals are also original equipment.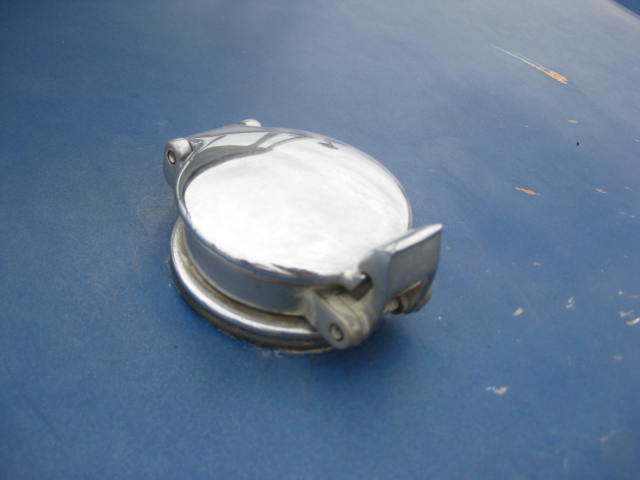 Flip top aluminum fuel cap is also one of the key parts.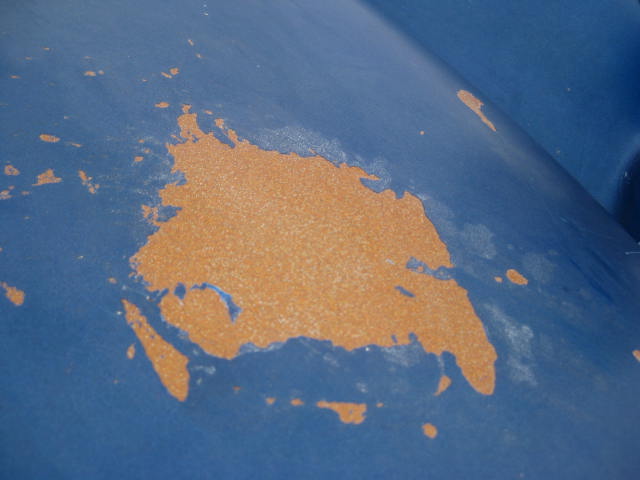 The buggy was originally an orange/gold metalflake gel coat that is still visable in spots.
Obviously it was painted over at some point in the current blue.
Im curious as to the possibility of stripping off the blue paint to reveal the orig gel finish...
or just strip it down and spray it this original color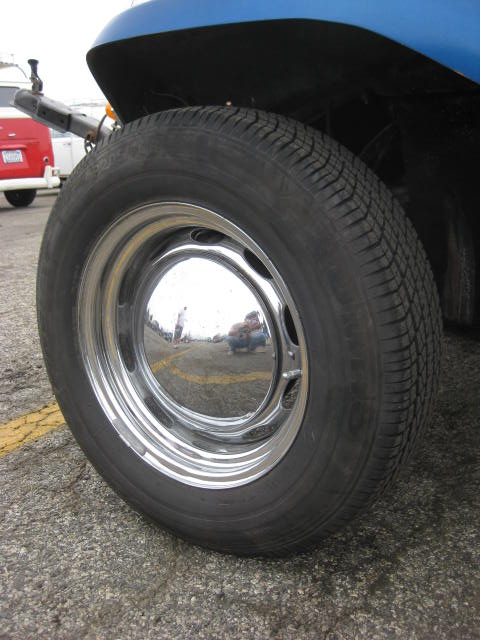 The front wheels are wider stock wide 5 bolt pattern wheels in chrome with good radial tires
and smooth hubcaps.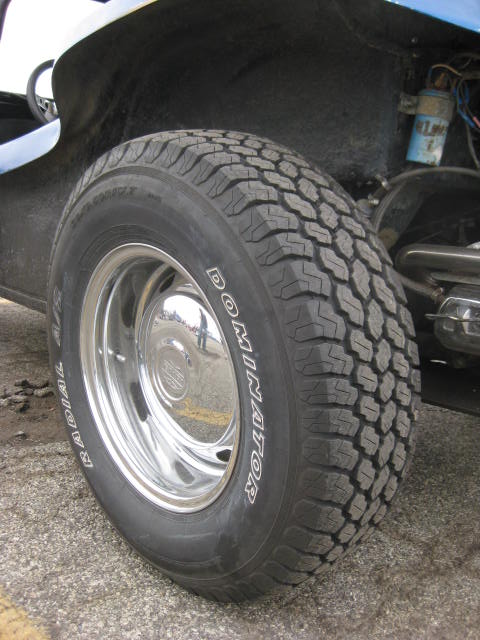 The rears are extra wide chrome 4 lug VW wheels, wrapped with nice knobbly tires.
Why 4 lug in the rear? Because this car has disc brakes from a Porsche 914 out back...thats why!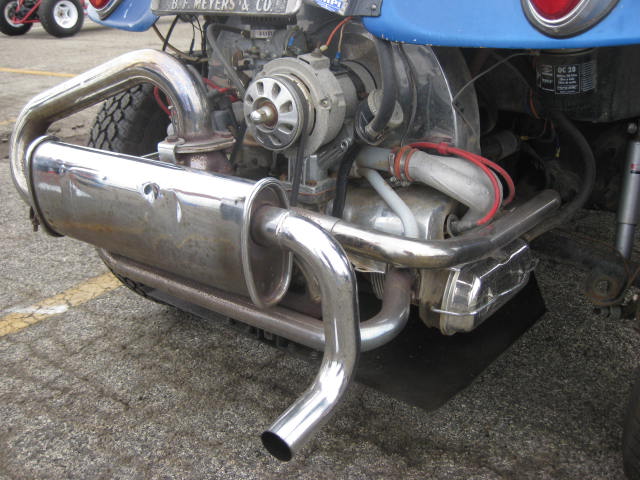 The engine is a very good running reliable 1600cc dual port.
A bit of chrome and trimmings and a classic buggy exhaust.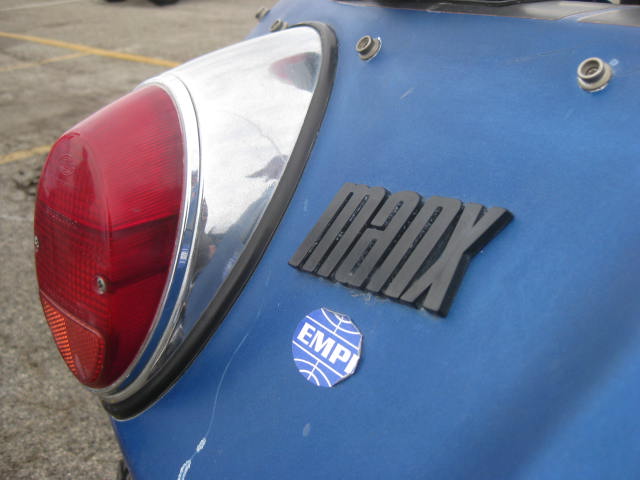 The chrome taillights are original equipment as is the Manx emblem

Original Meyers Manx plate frames on the front and the back.
Note the original chrome plate light is still in place.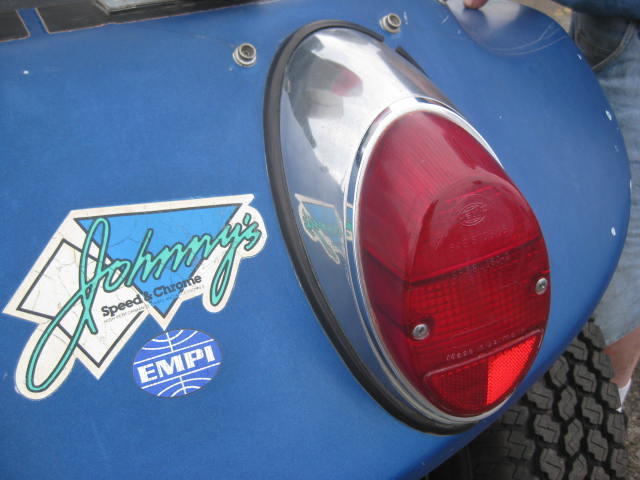 Original German Hella taillight lenses too.
And check out that vintage Johnnny's Speed and Chrome sticker!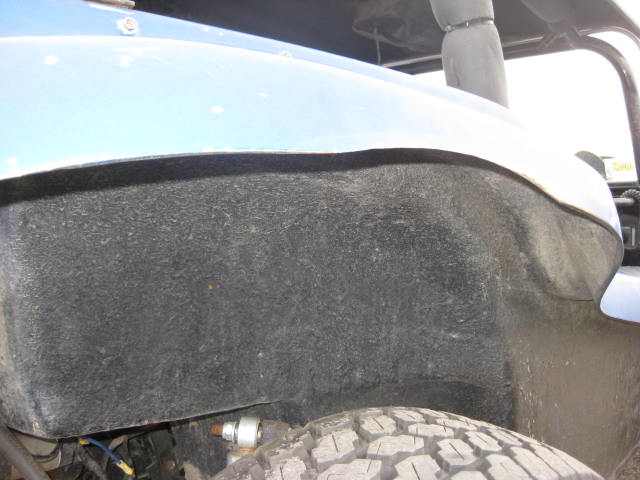 The underbody looks to be in very good shape.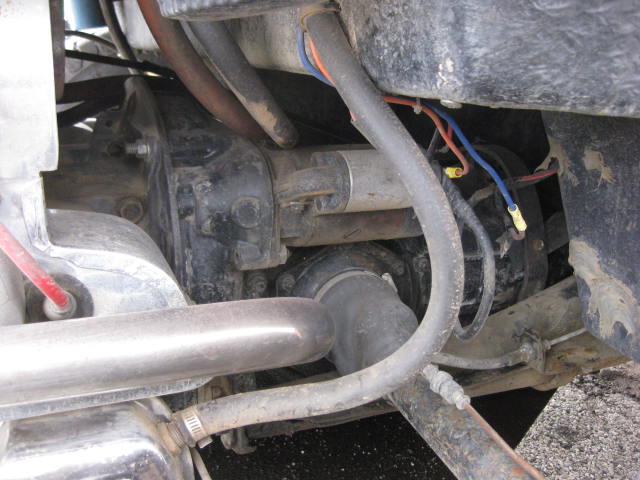 Trans is in fine shape, 12 volt electrics by the way.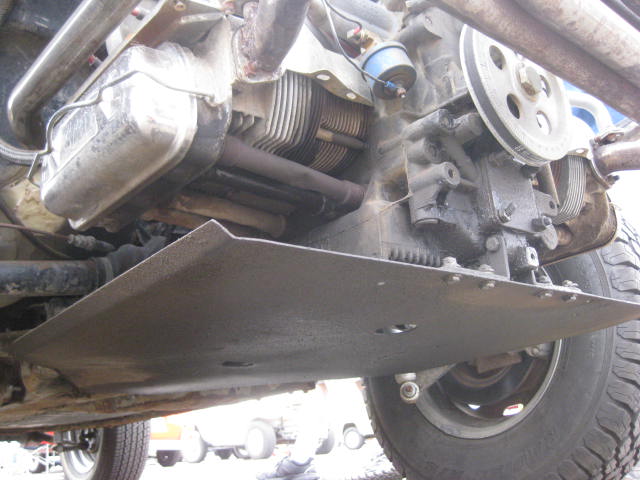 Nice big beefy skid plate under the engine and trans.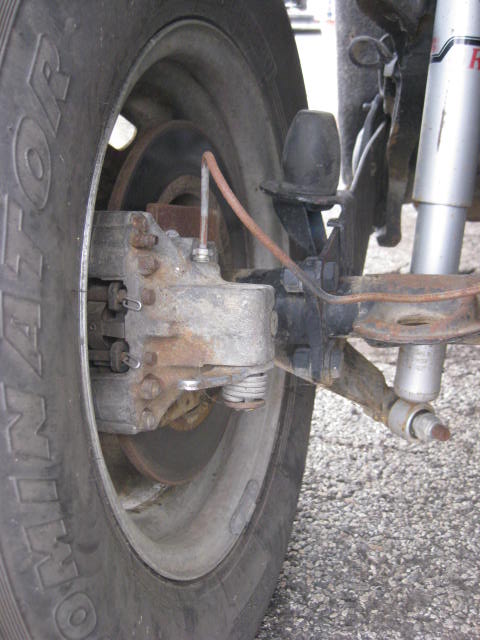 Disc brakes on the back is a very nice upgrade.

Floor pan is a bit scruffy but solid. Looks like the forward portions have been replaced.
A good wire brushing and some Por 15 and this will look tons better.

Here's the passenger side as well...note the tubing along the outter edge,
this is tied into the roll cage for added strength!!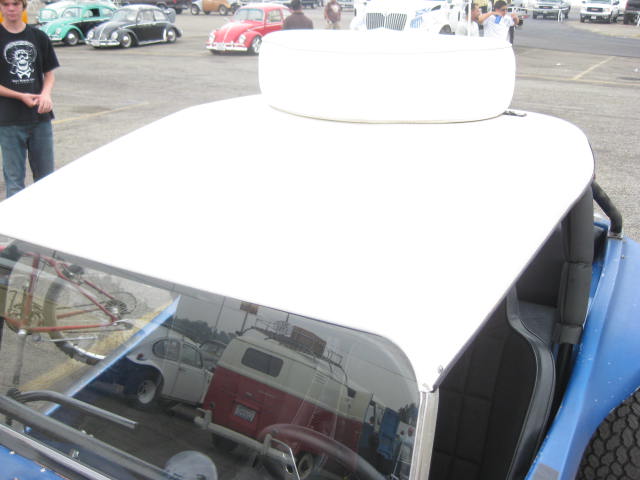 The original small fiberglass roof is intact and in nice shape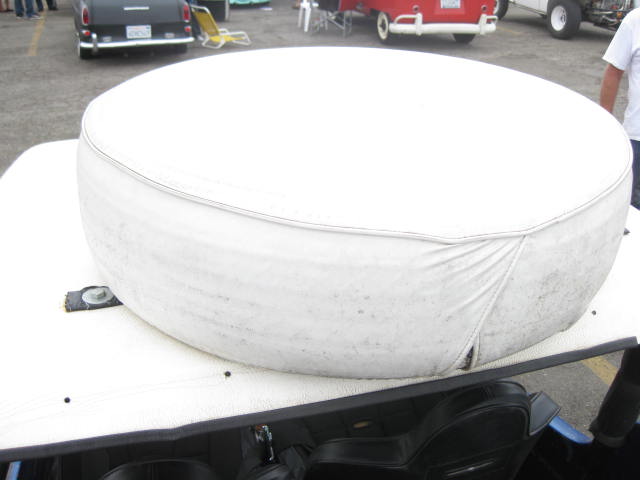 Spare tire with cover is mounted to the roof.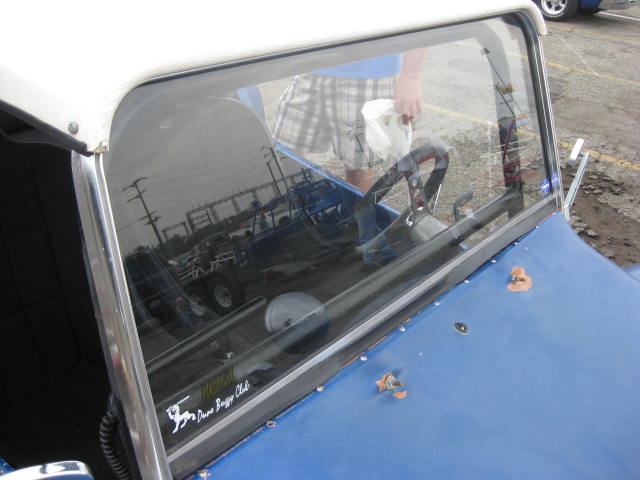 Original windshield frame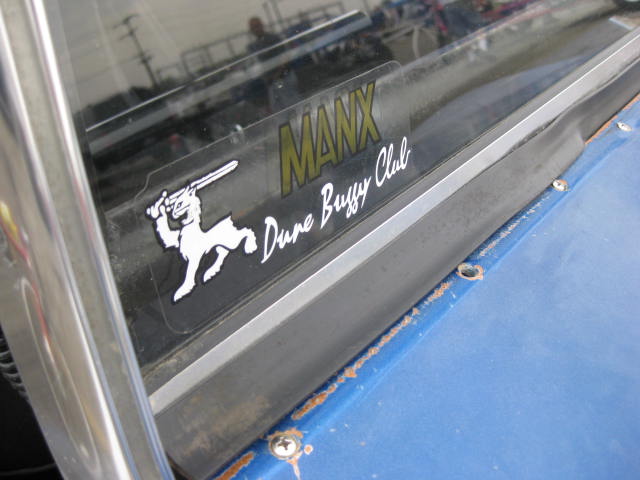 Manx Dune Buggy Club sticker.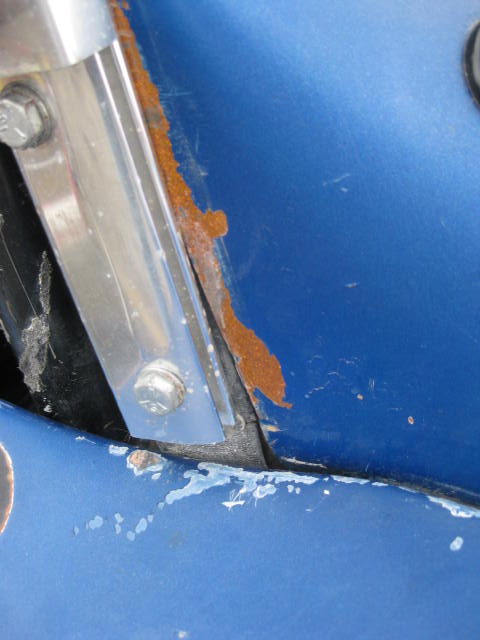 Here's another spot where the original colors are poking through.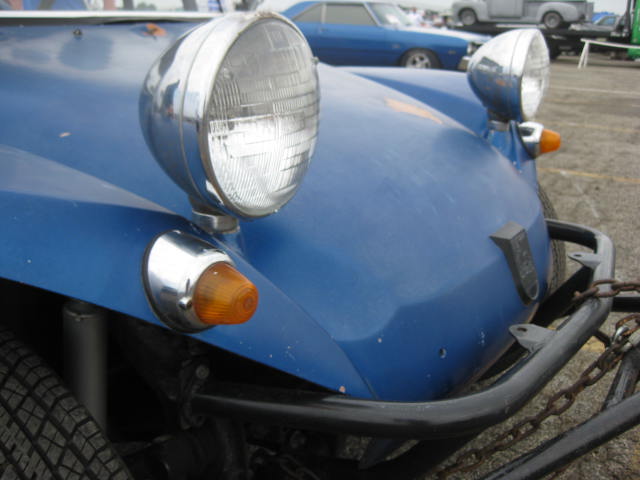 What a great face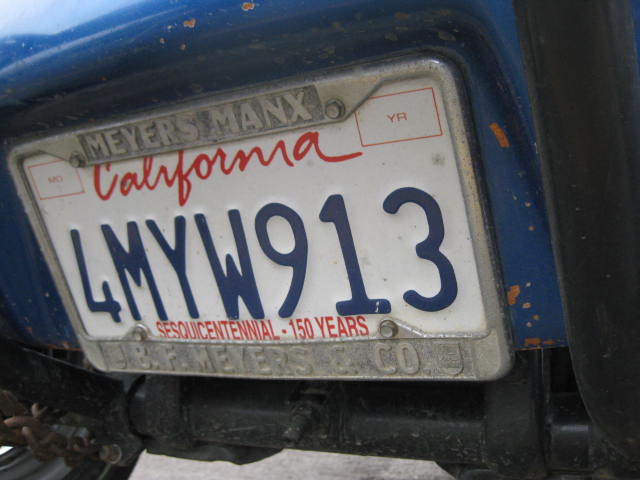 Front plate has the orignal frame too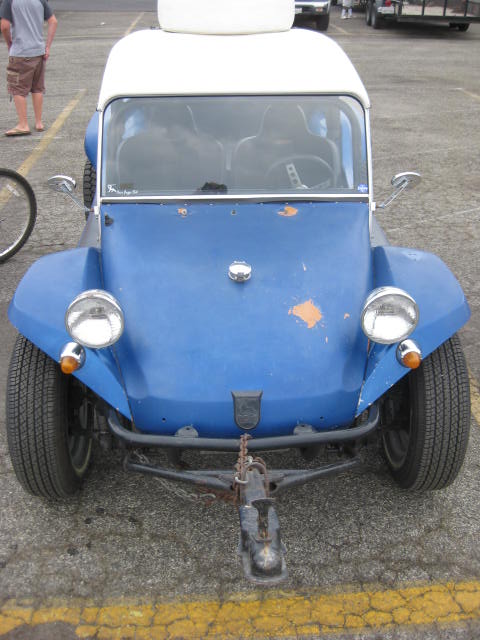 Classic machine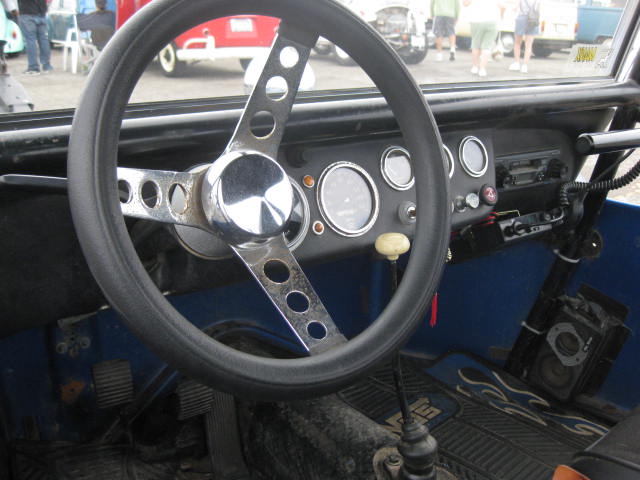 Interior also features many original items.
The steering wheel looks to be period correct.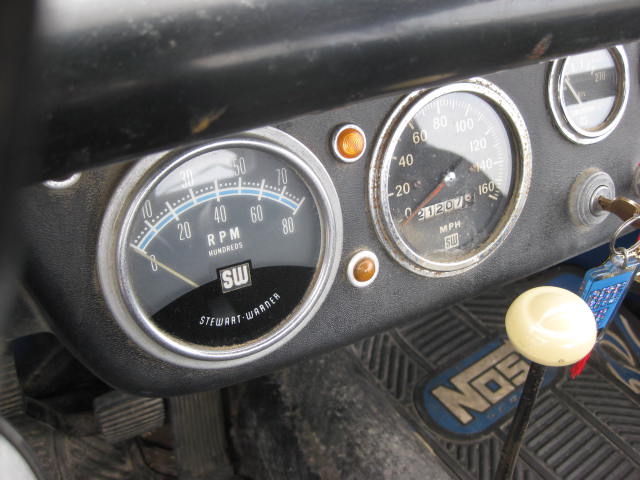 Original Stewart Warner instrumentation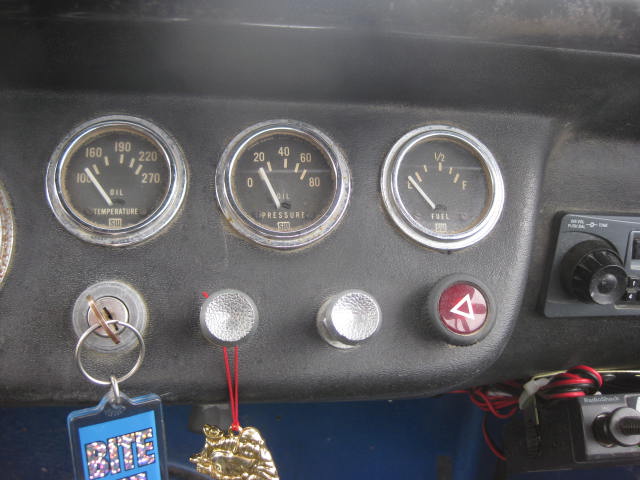 Great gauges.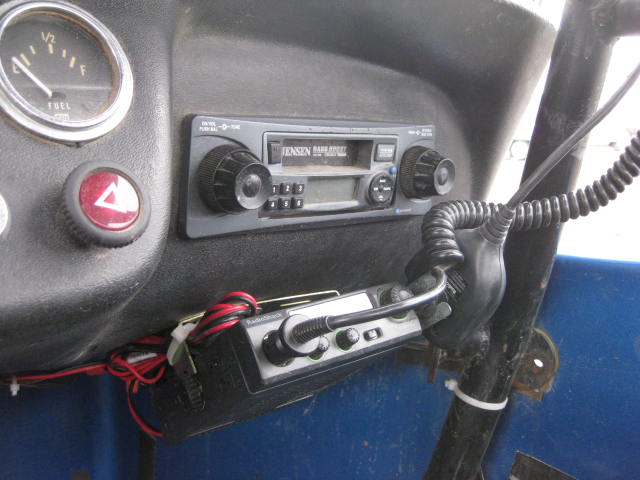 CB radio and in dash cassette stereo are a bit newer.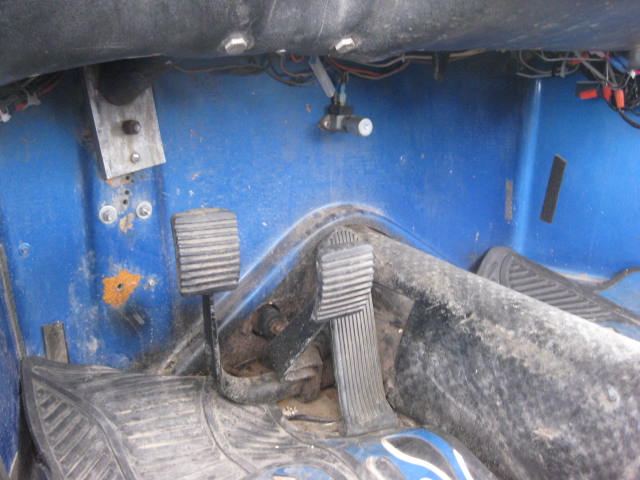 Floor area.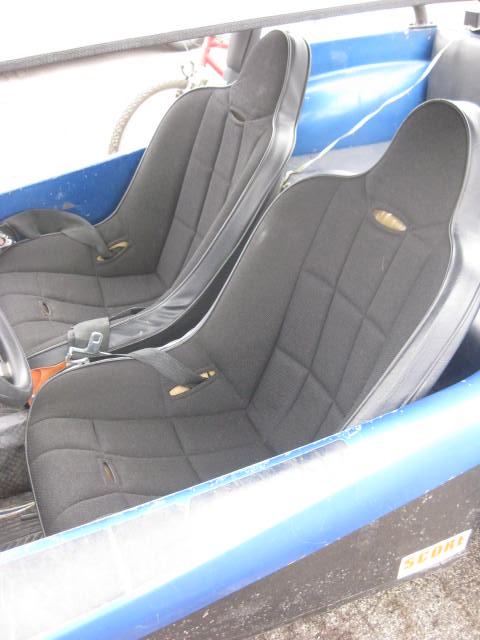 Front seats are not original but are very comfortable Beard seats that are a vast improvement over the originl fiberglass buckets.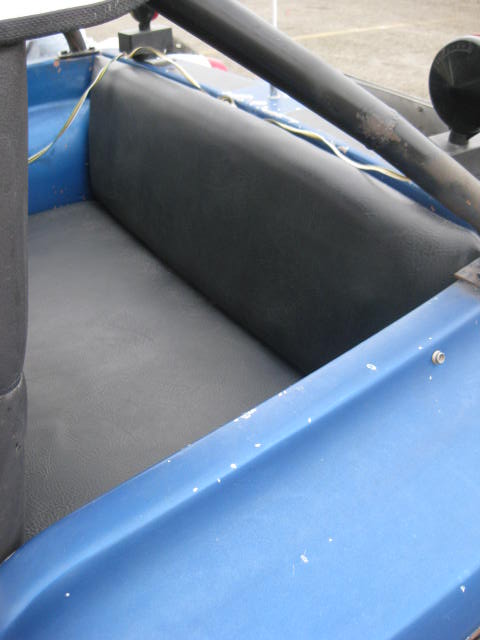 Rear seat area is nicely padded.

Underside of the roof panel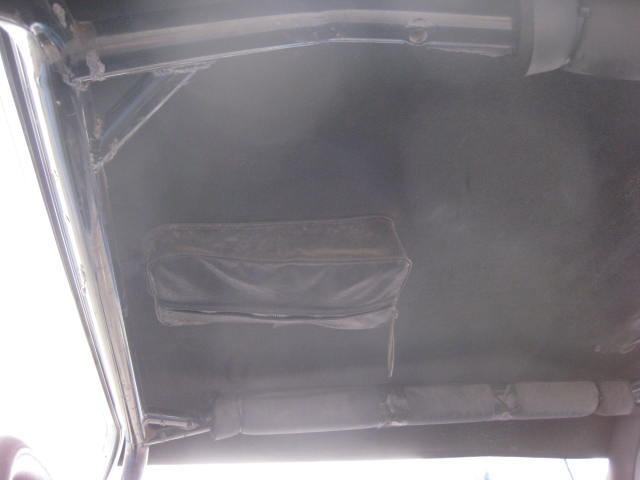 Neat little storage pouch up under the roof.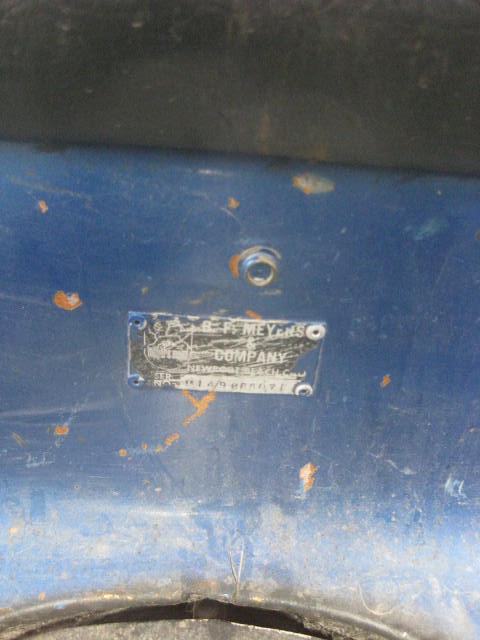 Here's the original BF Meyers body tag !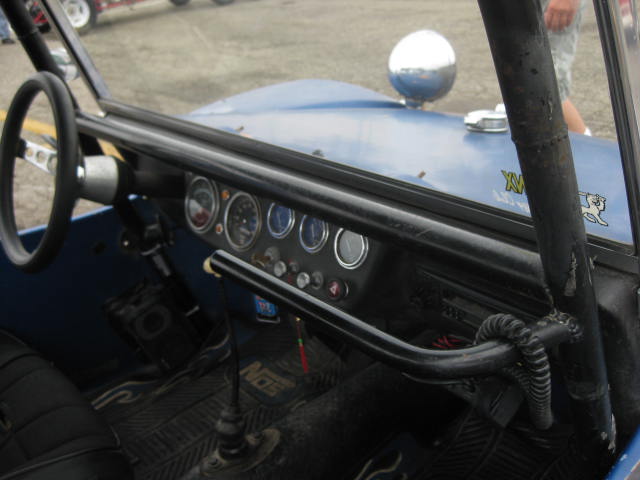 Roll cage incorporates a nice grab handle for the passenger.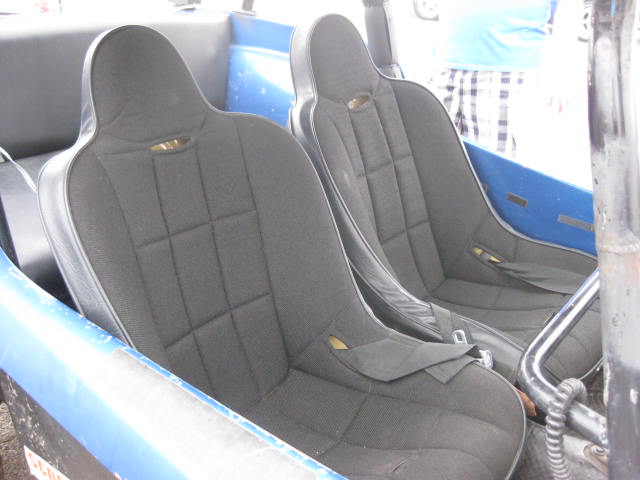 Another shot of the front seats.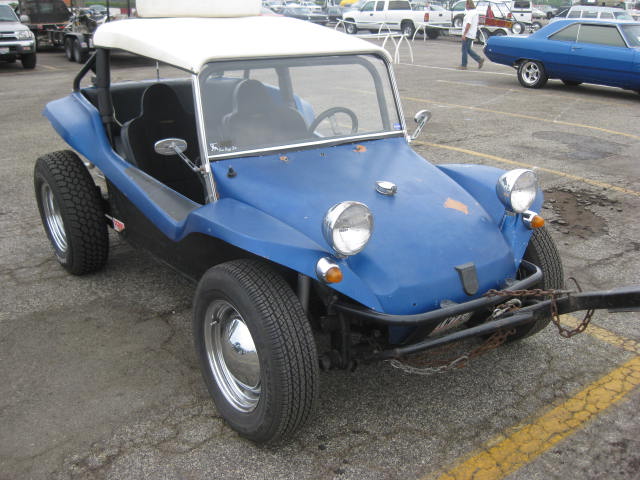 In closing this is a great buy.
Its a very fun car just as it sits and as time goes on these original Meyers cars are going nowhere but up in value.
Ive seen an early original in excellent shape sell for well above $20,000 to collector.
Not a difficult car to restore either... grab this one quick!

SOLD!!
Please check out other VWs and Buggies for sale at
http://www.oldbug.com/sales.htm

---

For More Info...CALL
951-767-1600
or email bugnbox@earthlink.net
---