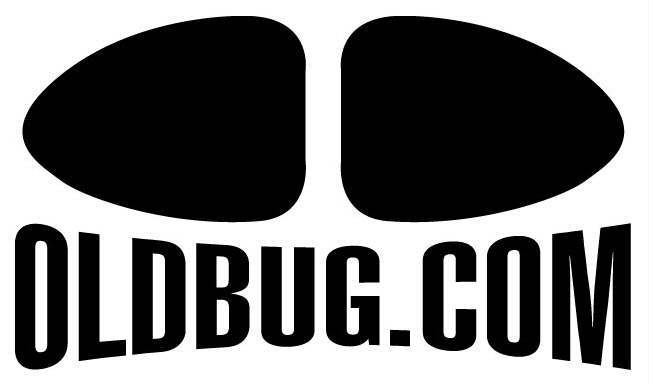 Bradley GT 2 "Sport"
---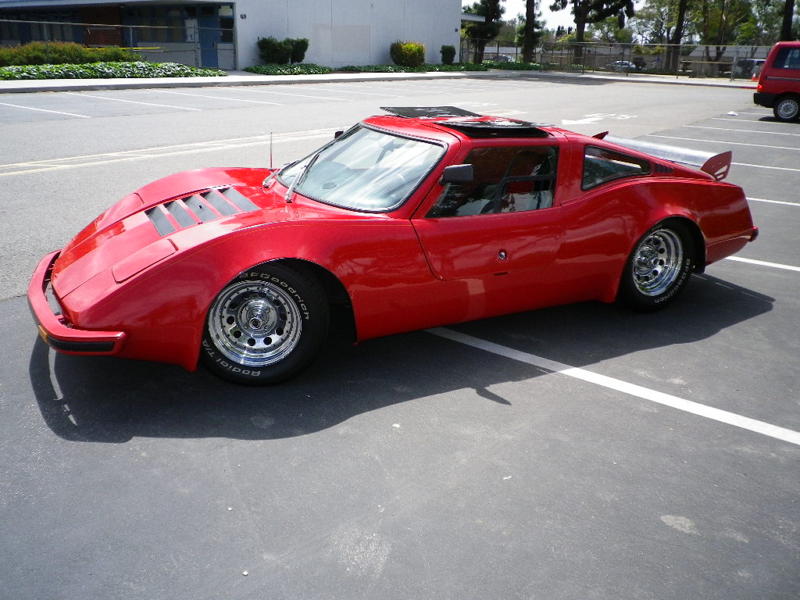 Wanna catch the eyes of every driver out there without having to shell out mega greenbacks?
This might be the perfect toy for you.
It is a Bradley GT II...and a pretty nice one at that.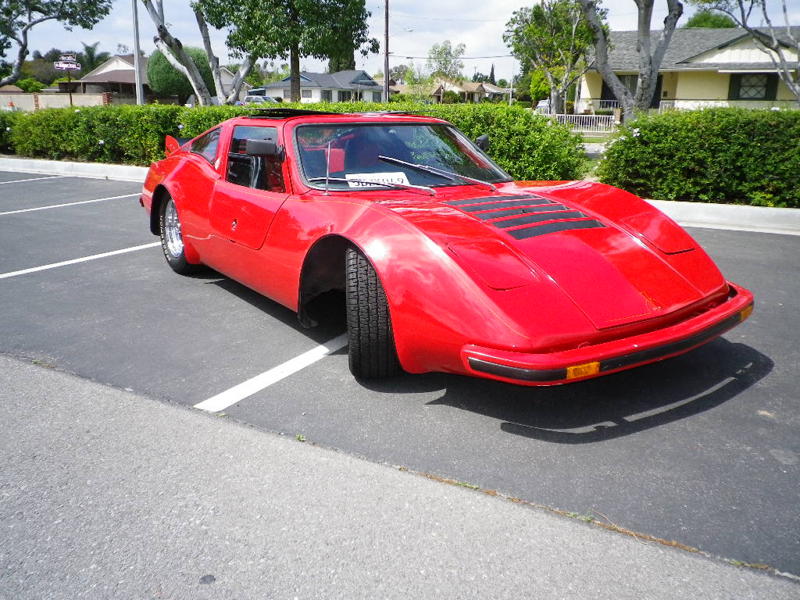 This is a fiberglass body on a VW chassis.
They were sold as kits back in the day and you could build them as you wished.
The builder of this one went pretty exotic with it and the end result is quite pretty.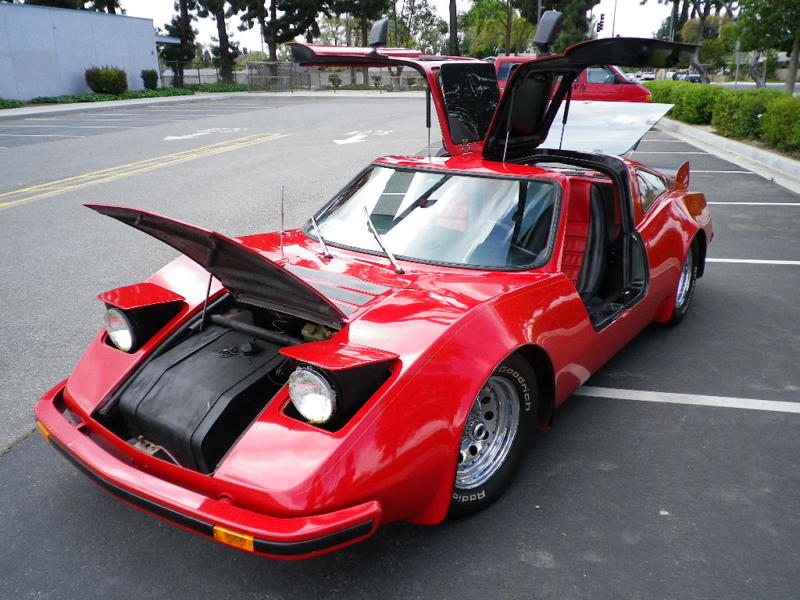 Gullwing doors are one of the coolest attributes of the Bradley.
The hidden headlights are pretty cool as well.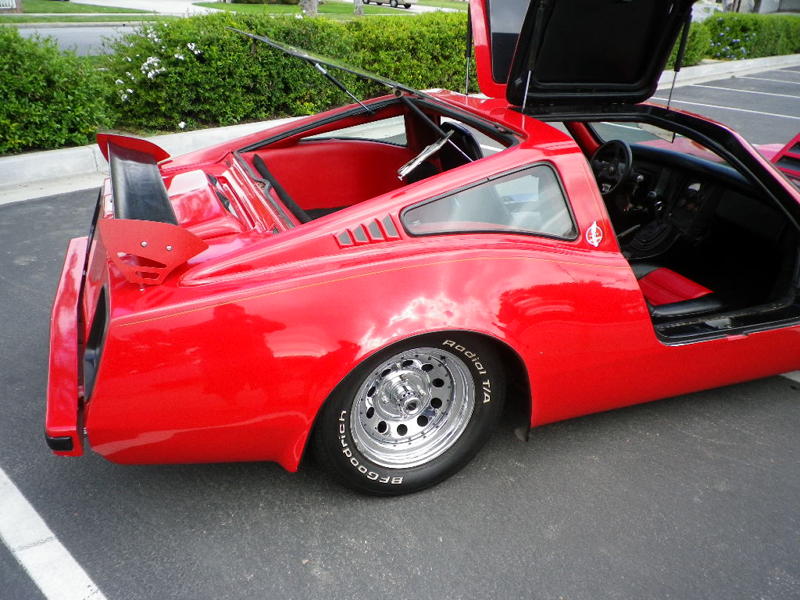 Rear window opens as a hatch, the racy rear wing...wild stuff.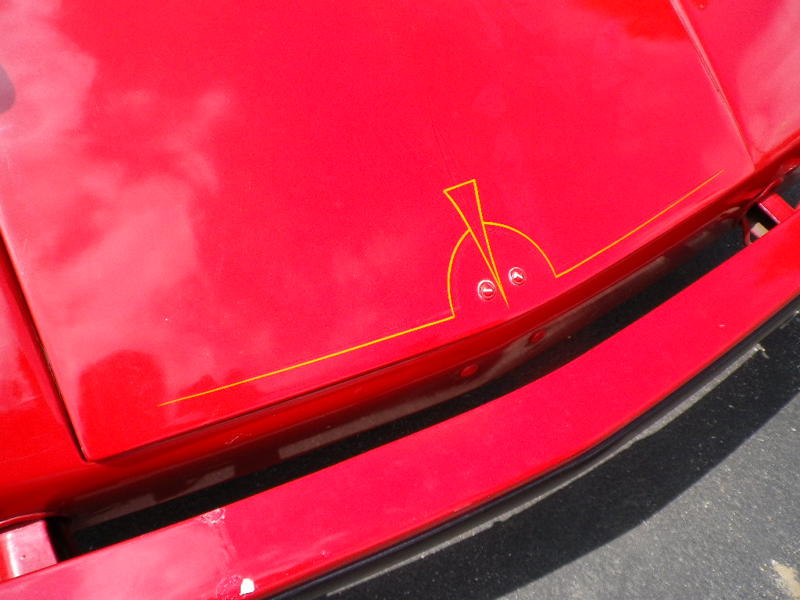 There is some nice pinstriping here and there and a few paint flaws too...it's not perfect, but it is still quite clean.
Chrome wheels with nice BF Goodrich rubber on all four corners.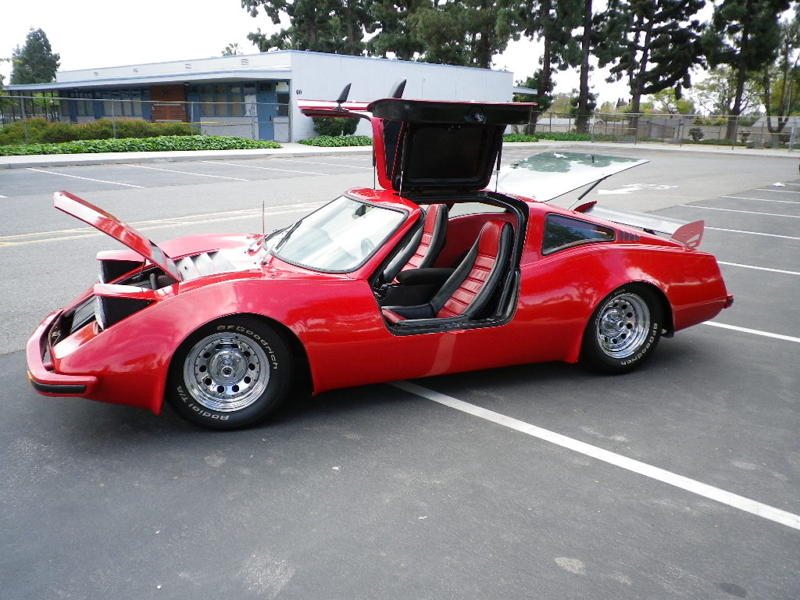 Long low and lean...and bright red...must be a sports car eh?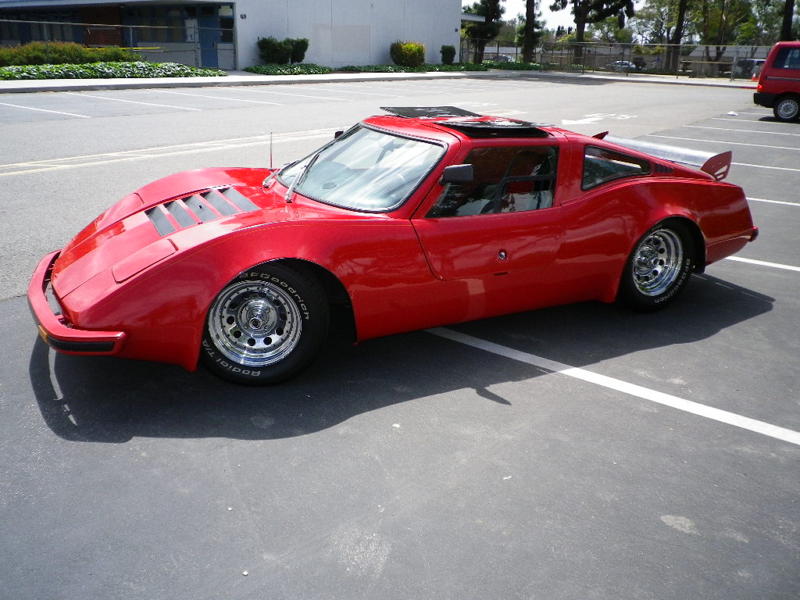 Cool ride.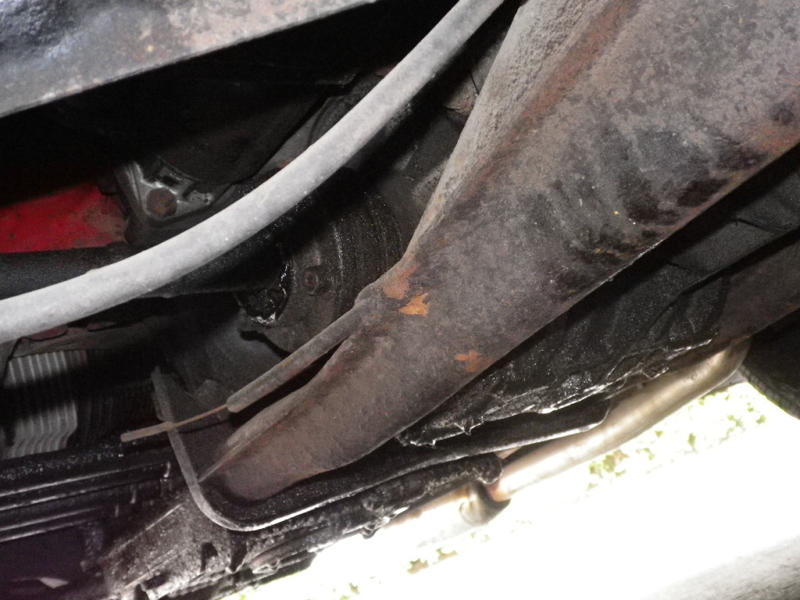 Underneath it all...it's a VW!
The chassis is a 1969 Beetle Chassis with IRS rear suspension and a Type 3 style pancake motor.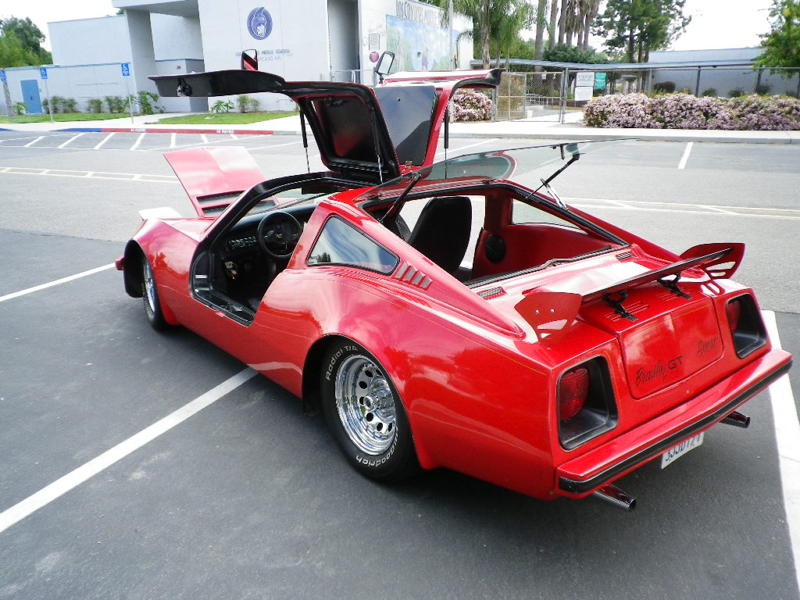 Up top it is motor-exotica all the way.
The interior is pretty flashy as well...as you would expect.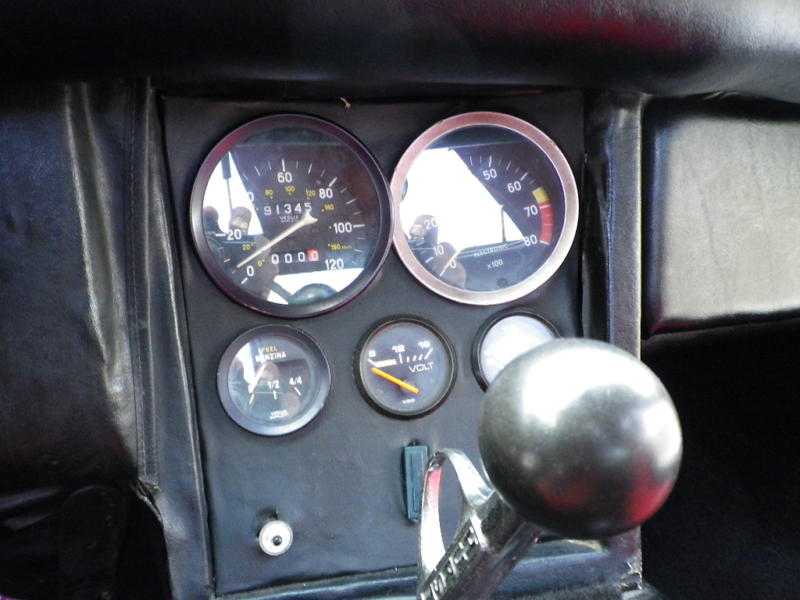 Lots of instruments...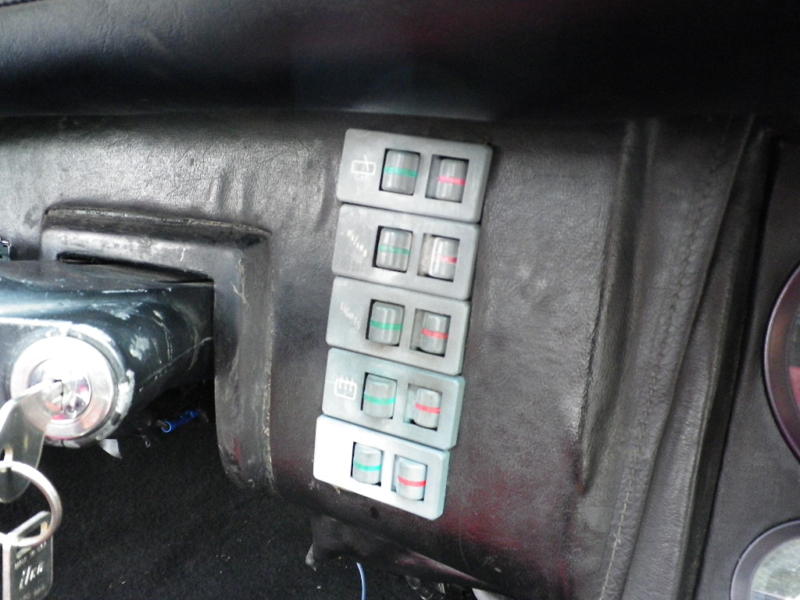 Lots of switches...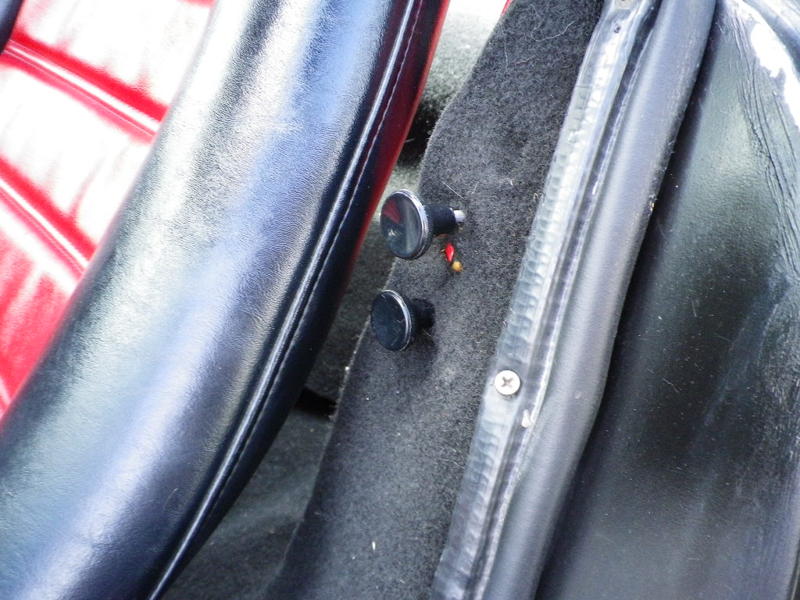 Release knobs for the rear portals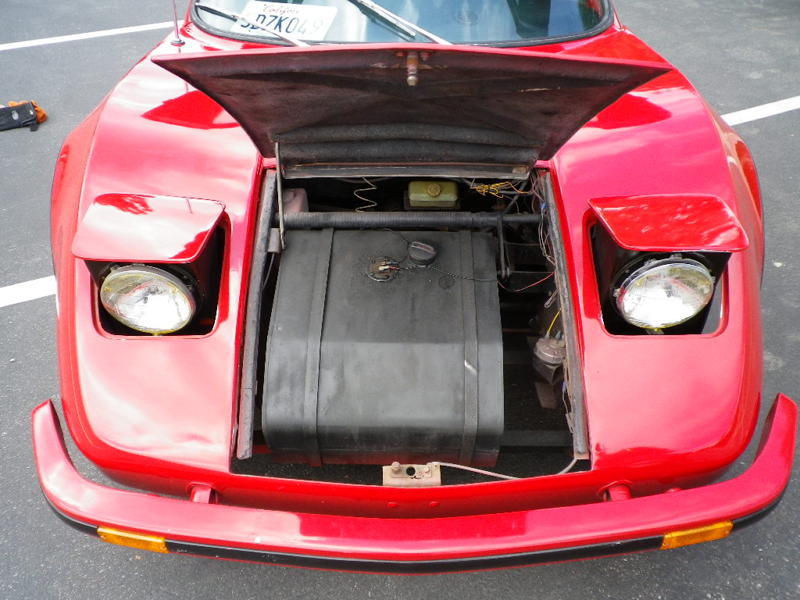 Up front is the fuel tank.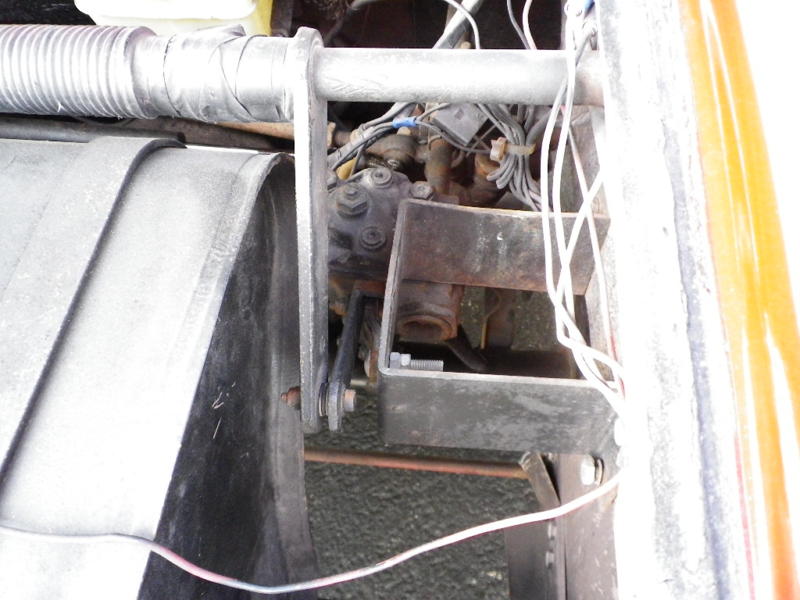 The headlights were designed to be motorized, they are not on this car and I think these square mounts is where the motors would be mounted.
You have to put them up by hand...which is not difficult...but not a James Bond cool as flipping a switch.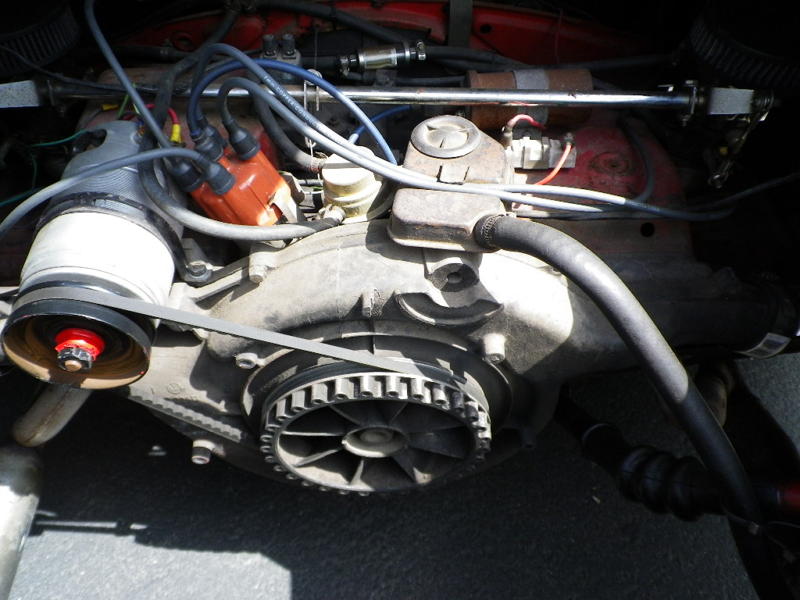 The engine is a 1600cc "pancake" motor out of a Type 3.
The engine runs but is going to need some attention...it's running a bit rough and is smoking a little.
It may be something simple like needing a valve adjustment or just something sticky from sitting.
It has been in storage for quite some time...which may be a part of it.
It might also mean it is time for something more...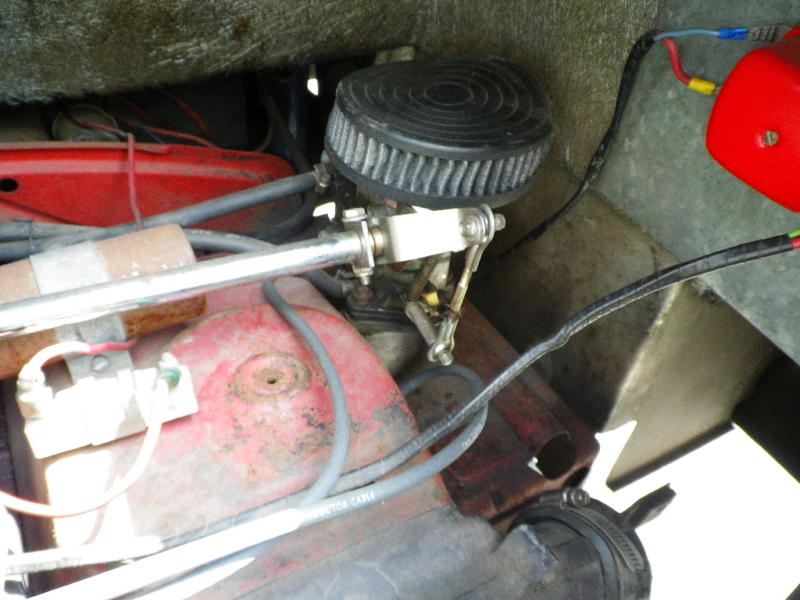 Dual carbs...12 volt electrics.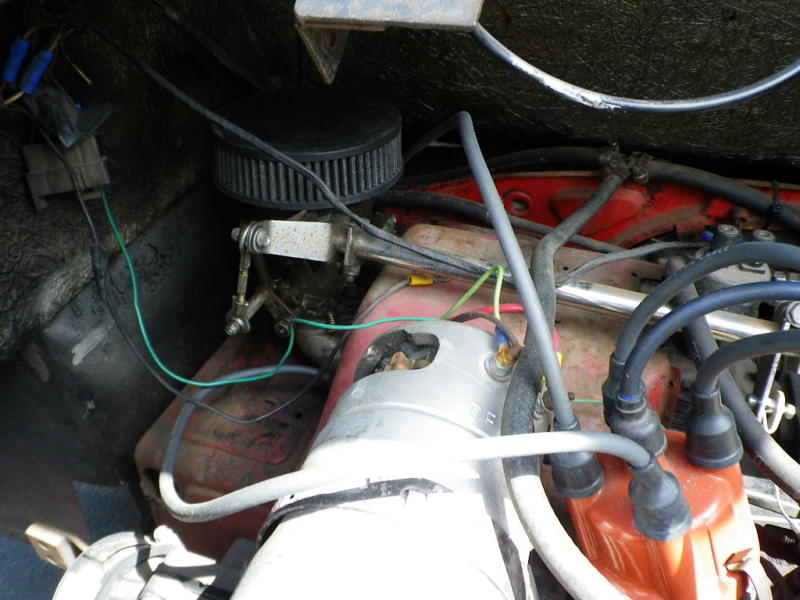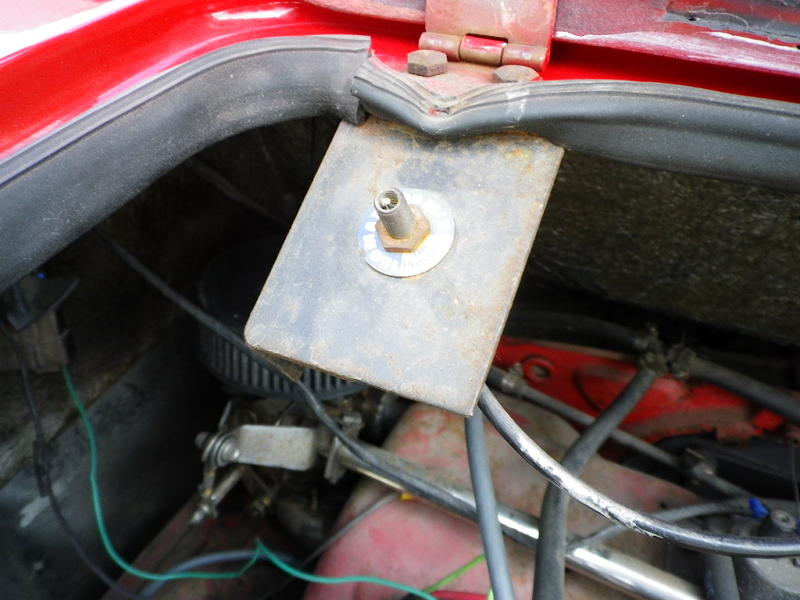 Air shocks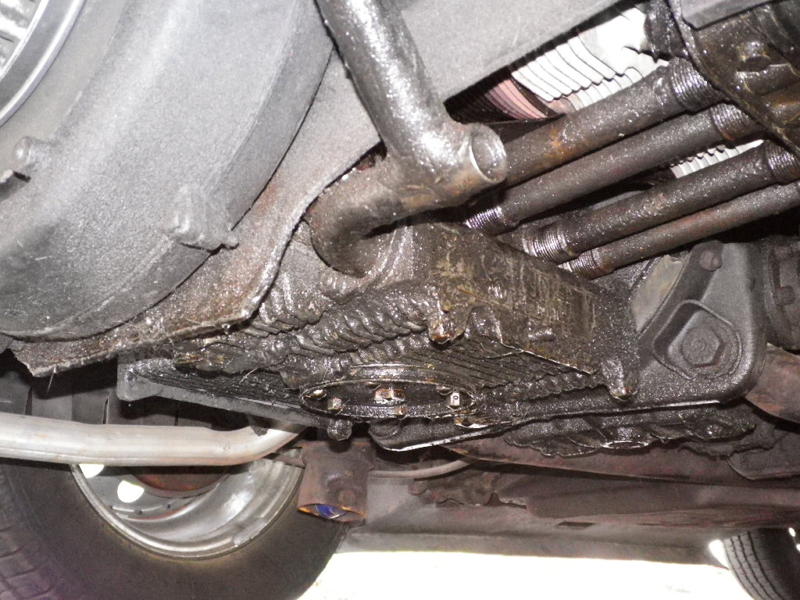 Motor is a bit wet and dirty underneath...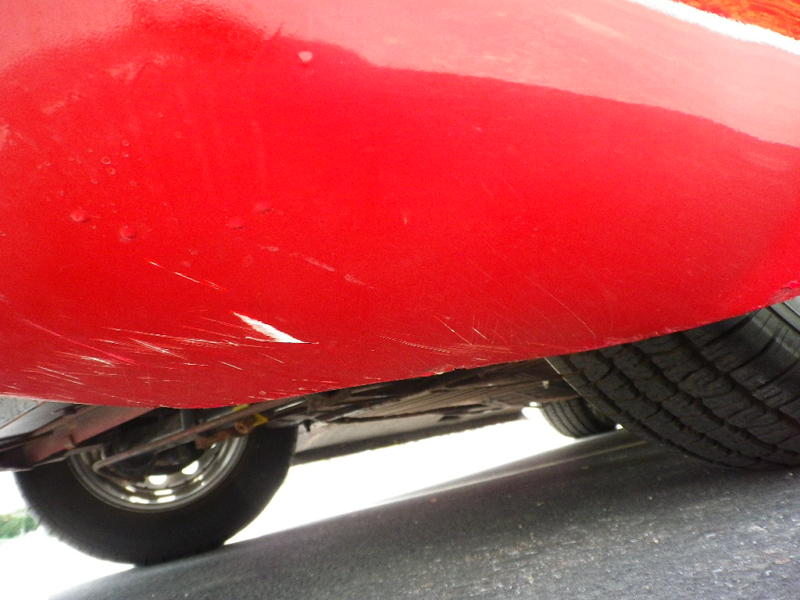 A couple scratches down under the nose..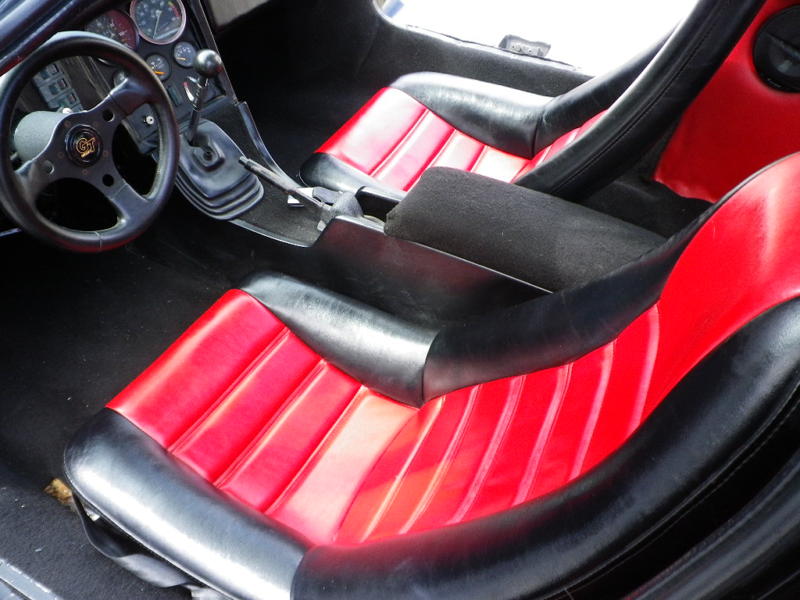 Seats look great!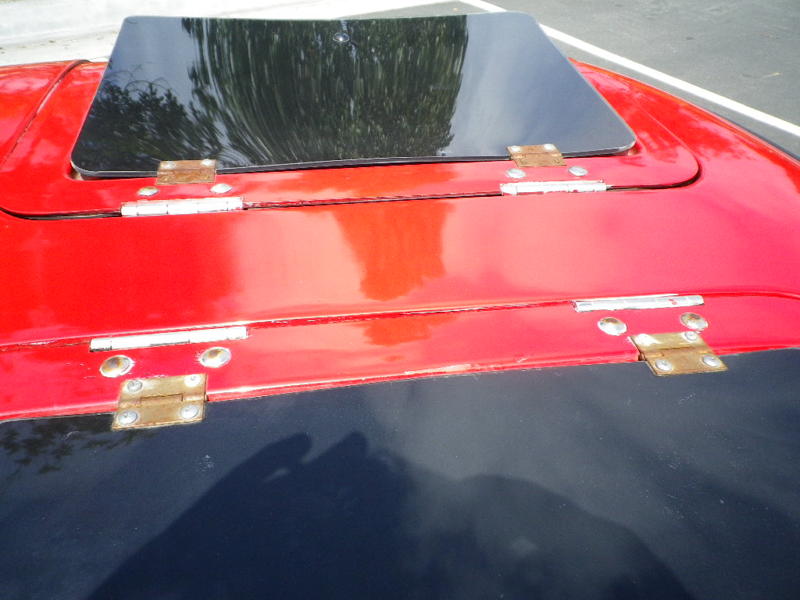 Little hinged sunroof dealies on the tops of the doors.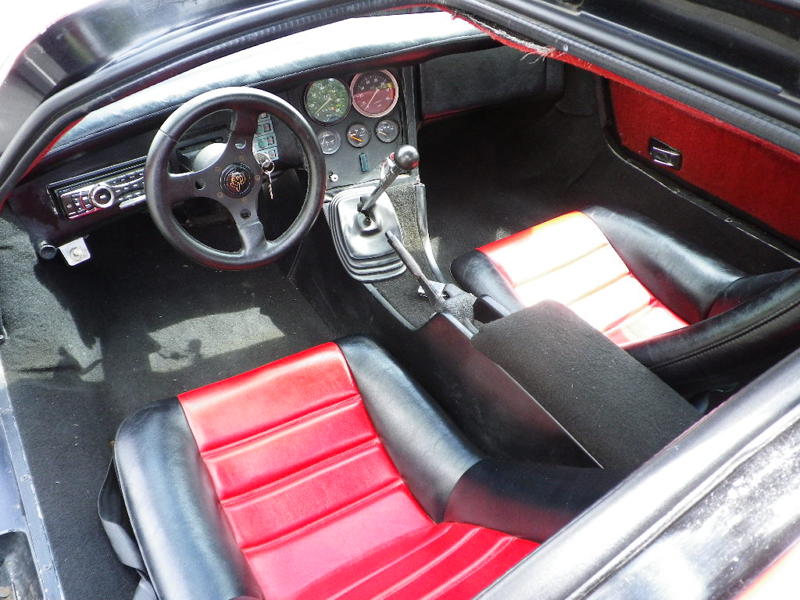 Everything looks to be in decent shape inside.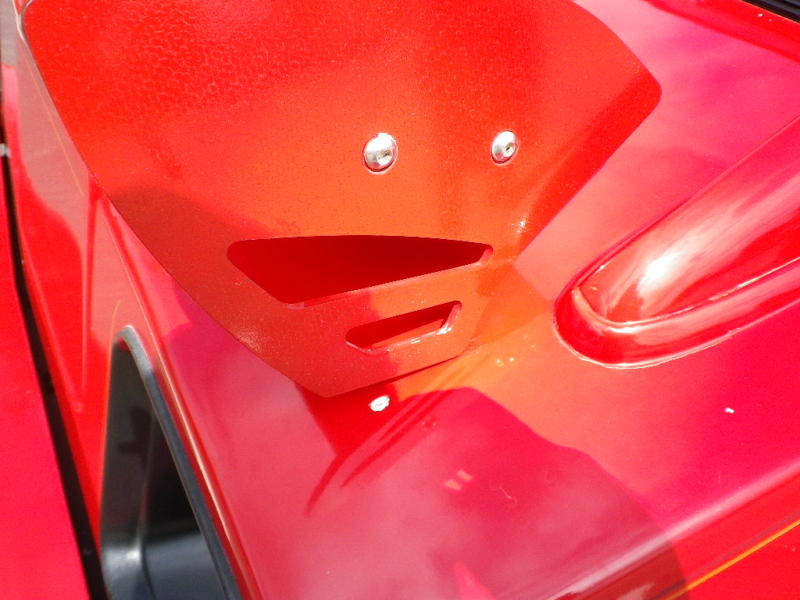 Detail of the end of the spoiler in back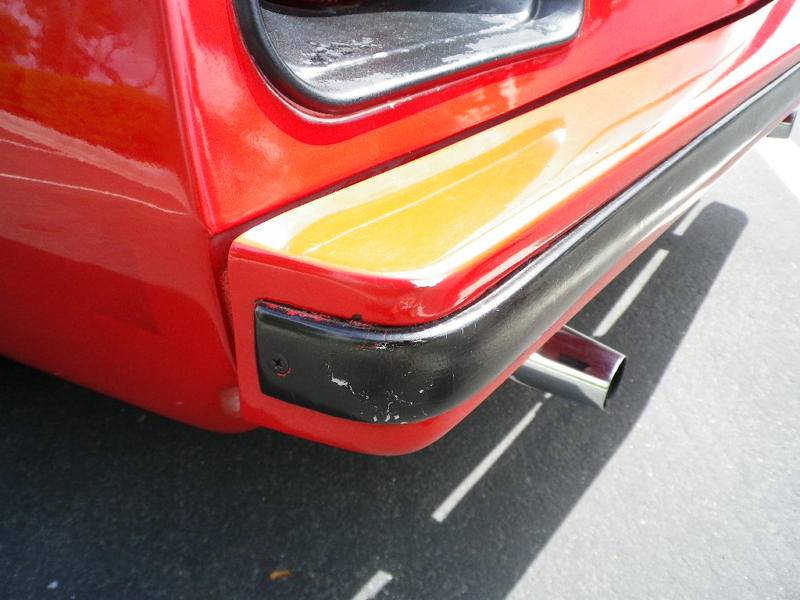 Rear bumper detail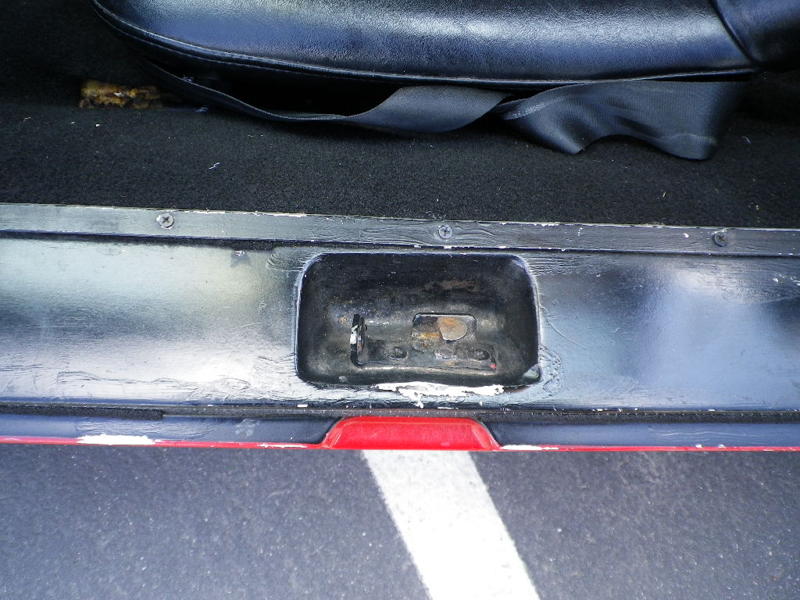 Latch on the door sill.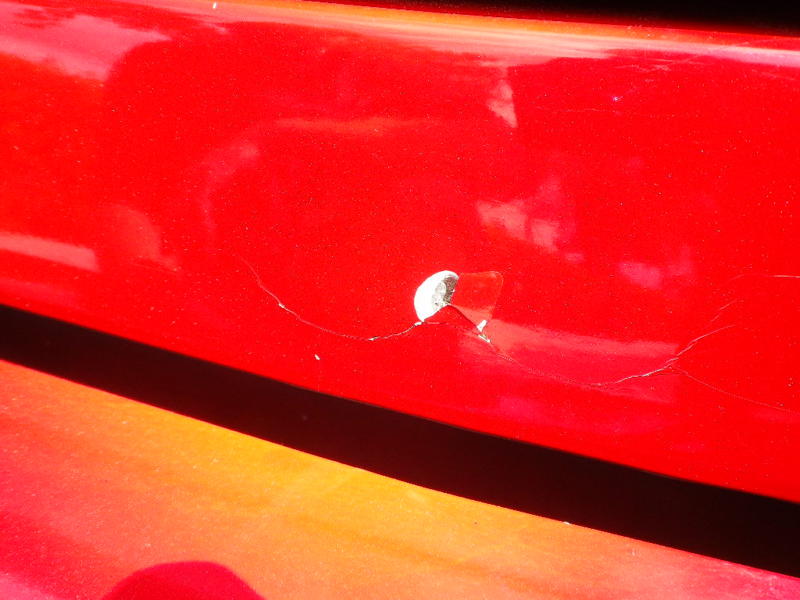 Here's a noteable chip in the finish.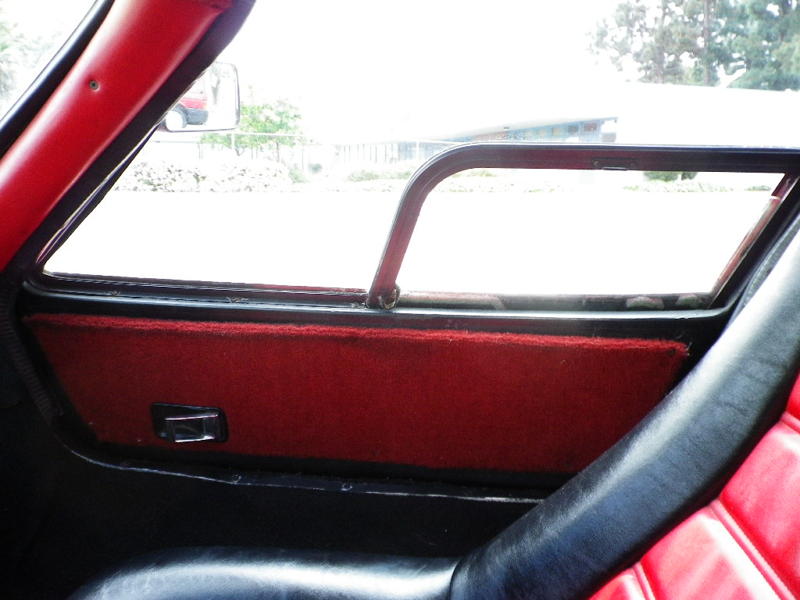 Inside of the door.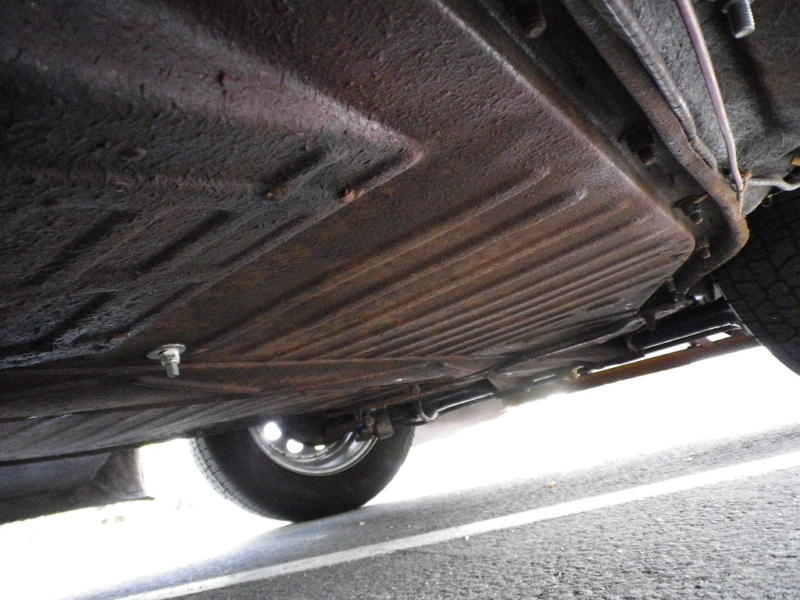 Chassis seems very solid.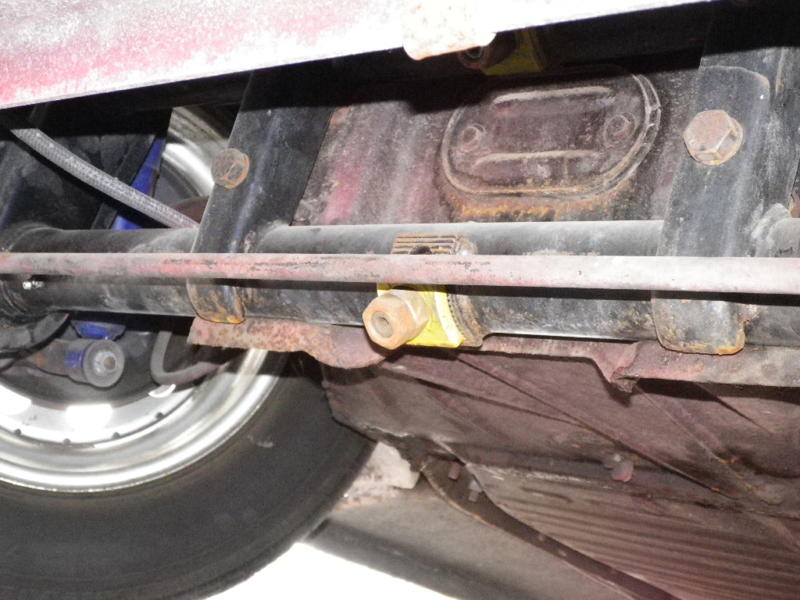 Adjustable front beam.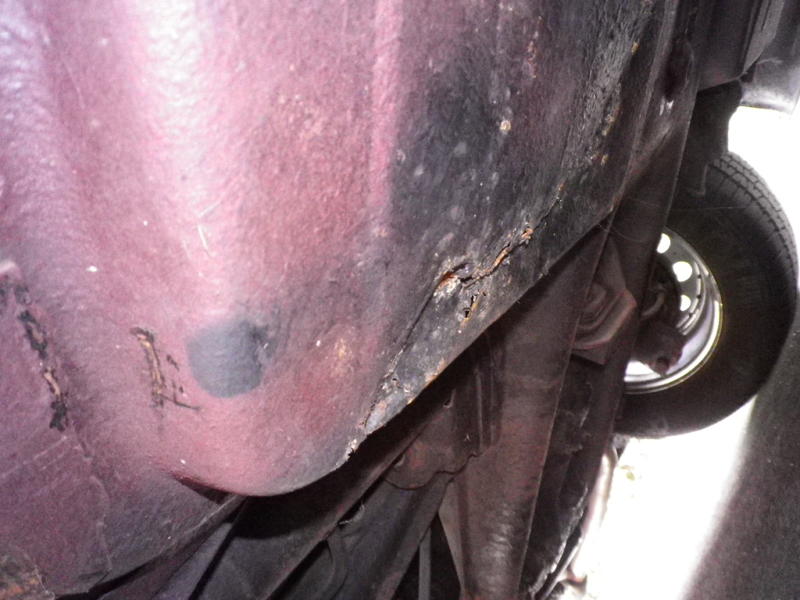 Perhaps a very tiny bit of weakness below the battery spot...hard to tell for sure though.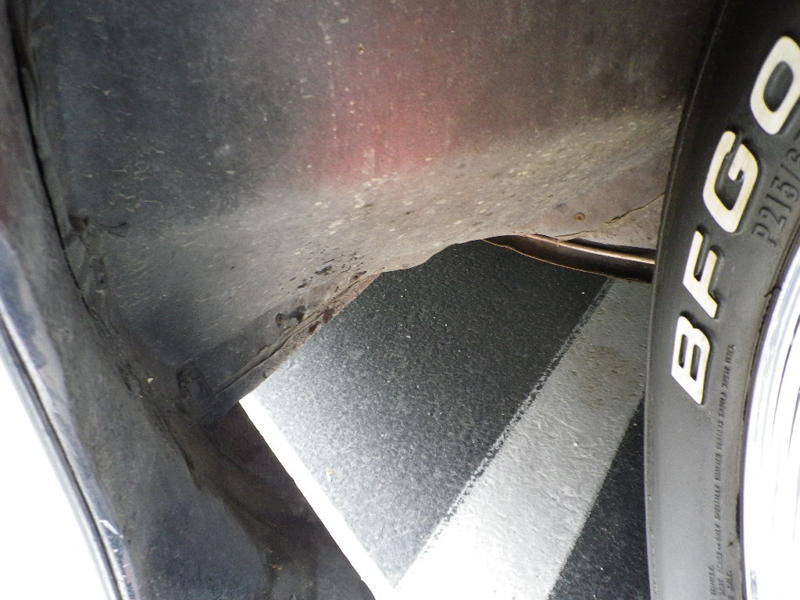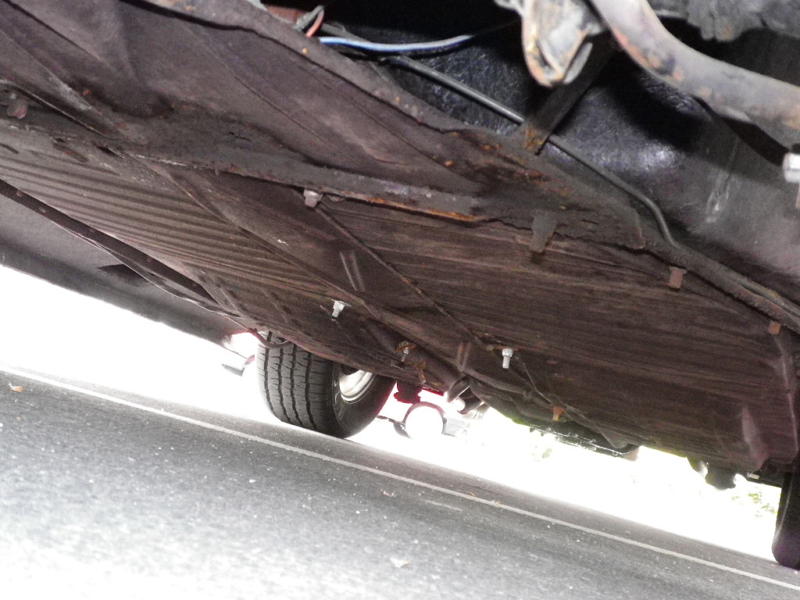 Overall the pan looks great.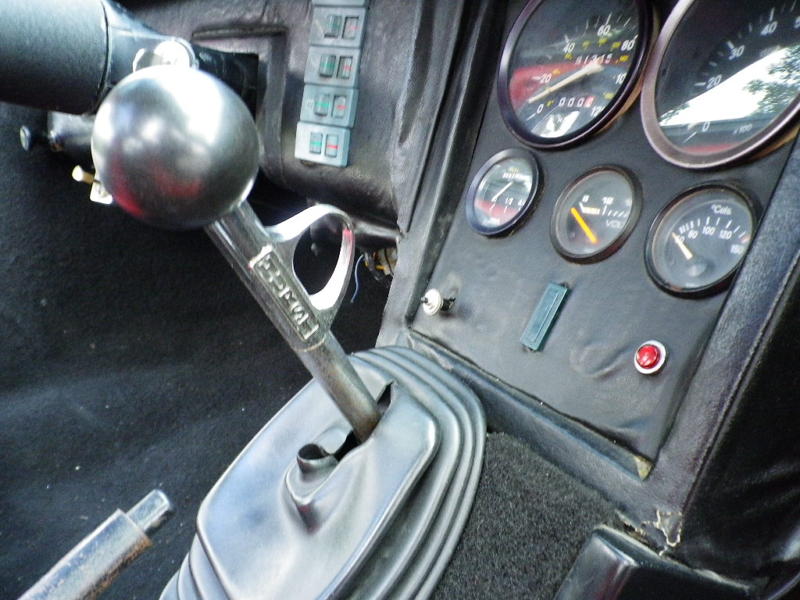 Hurst shifter.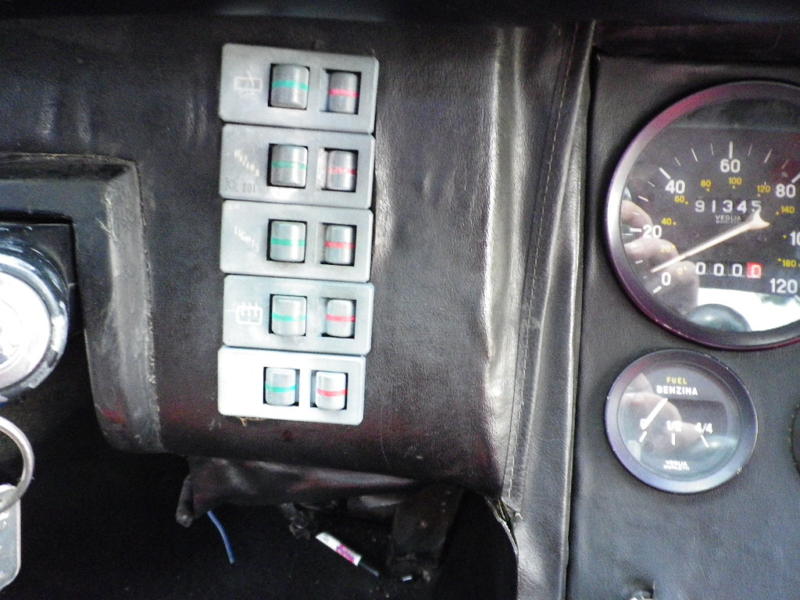 The whole dash has been covered with vinyl for a finished look.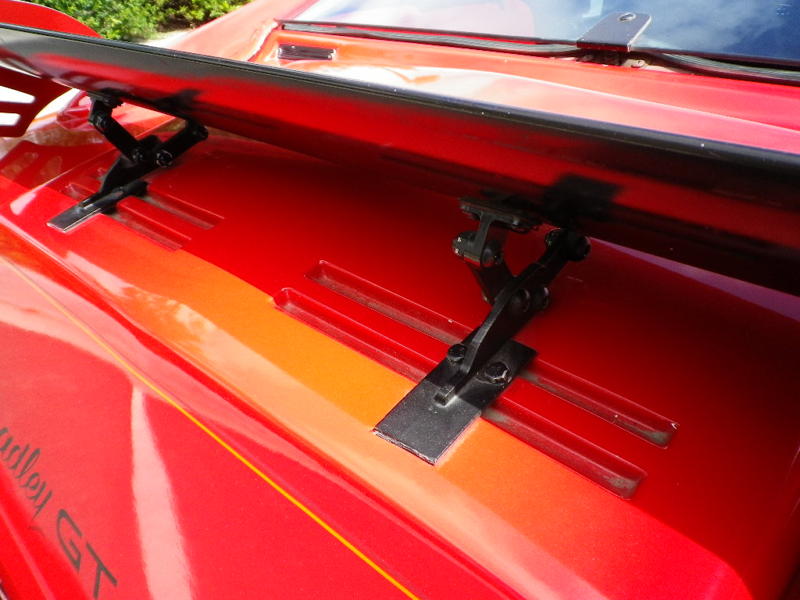 Rear spoiler is adjustable.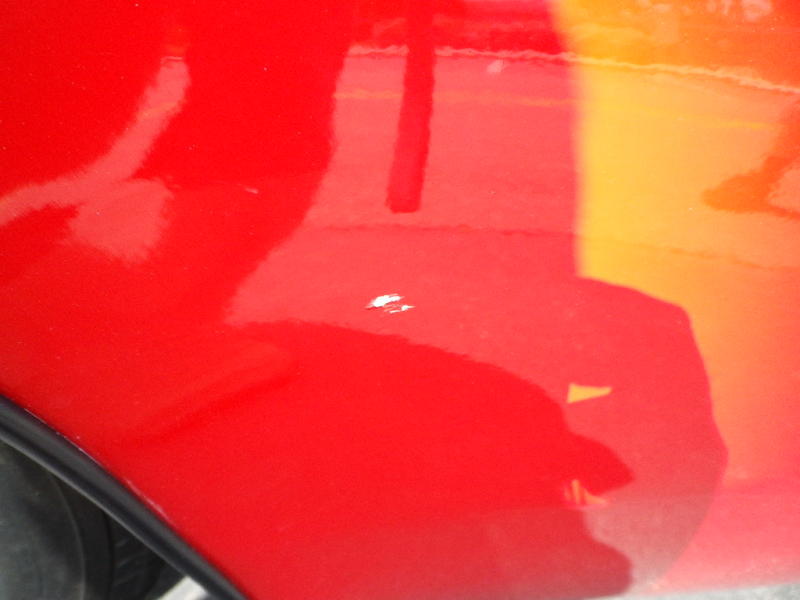 Another chip.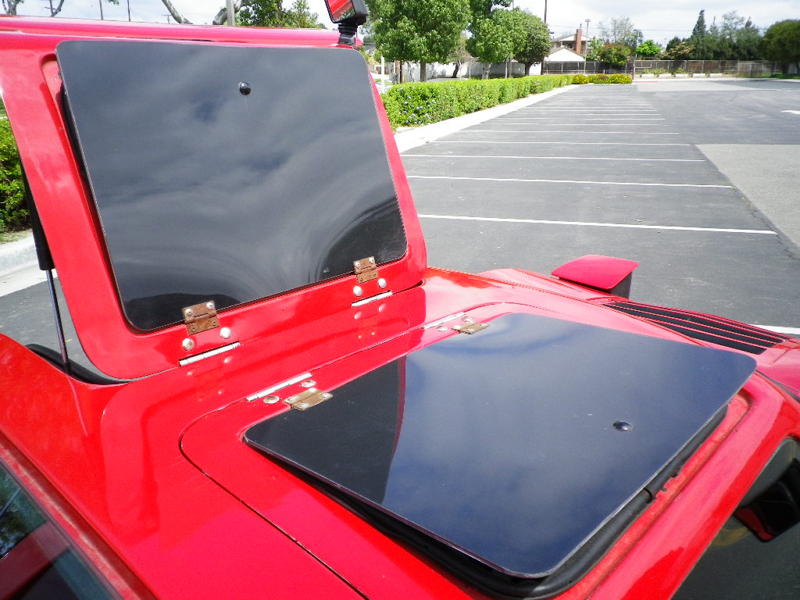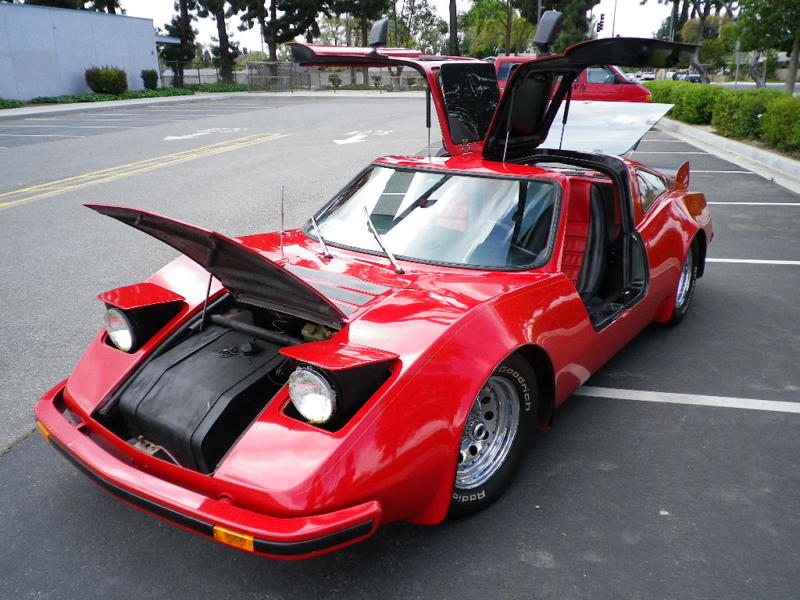 Ready for take off!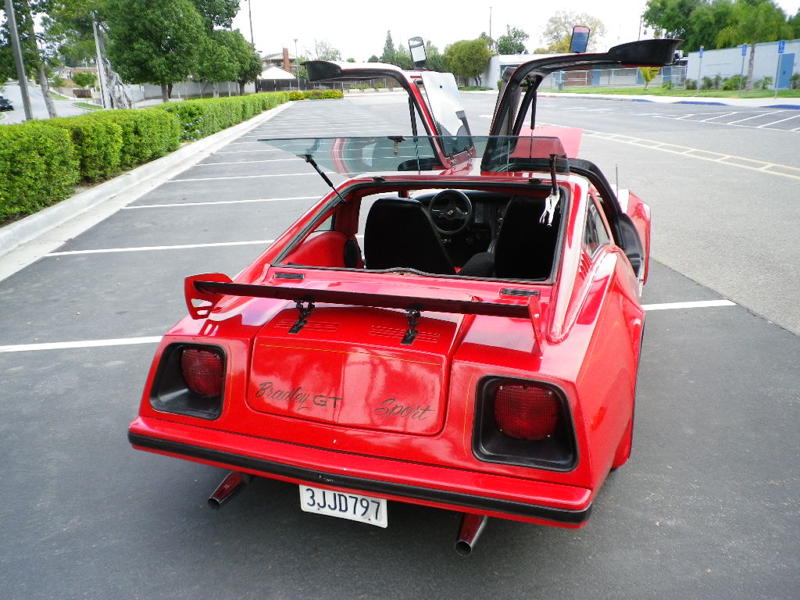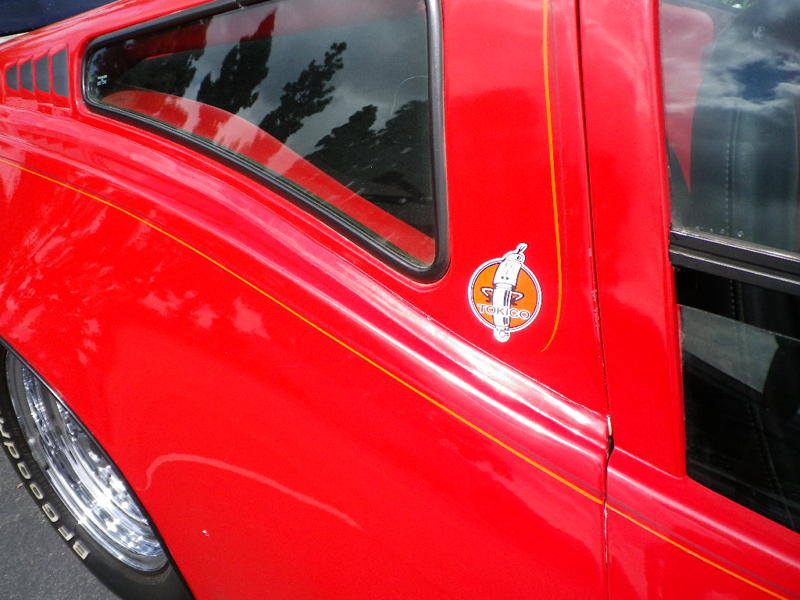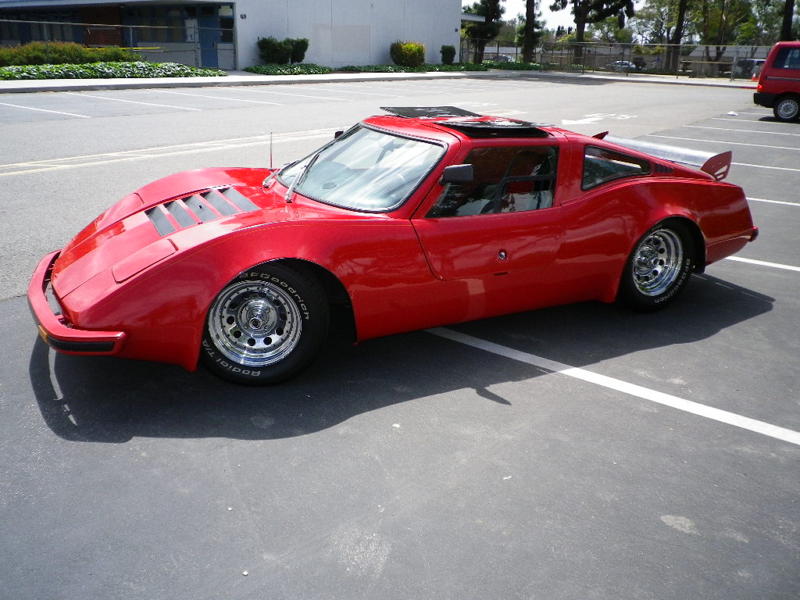 What a cool car.
Very flashy looking machine, great color, bright chrome, exotic looks and VW simplicity underneath.
The car has a clean California title, but there are back fees due if it remains in the state.
If it ships out of California, you dont need to mess with that.
It is registered as a 1969 "Special Construction"vehicle.
A lot of car for the money!
SOLD!!

Please click HERE to see our current listings!

---
For More Info...CALL
951-767-1600
or email
bugnbox@earthlink.net
---