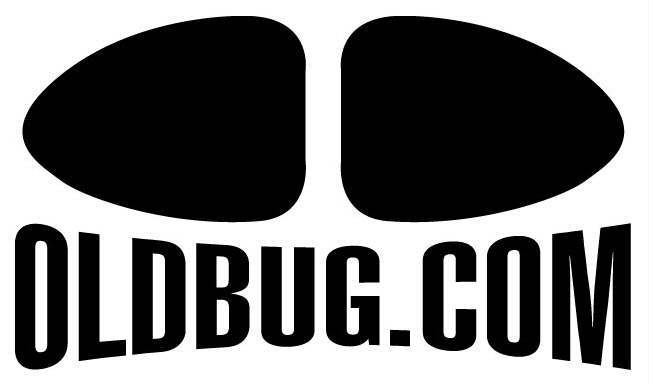 1960 VW Standard Microbus For Sale
---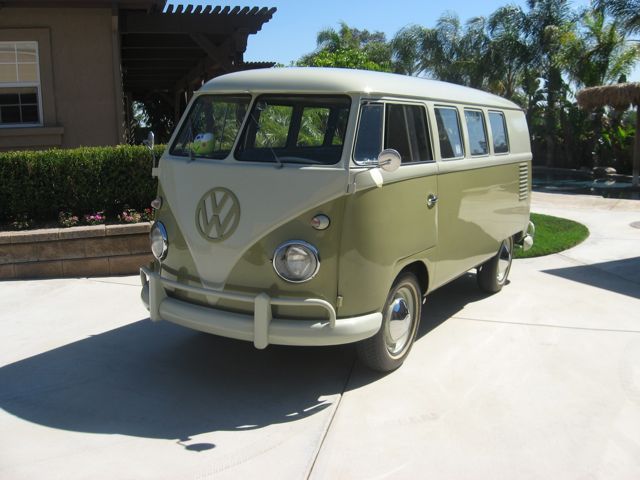 This Southern California based 1960 Standard Microbus is a super clean,
recently restored, very solid and straight example.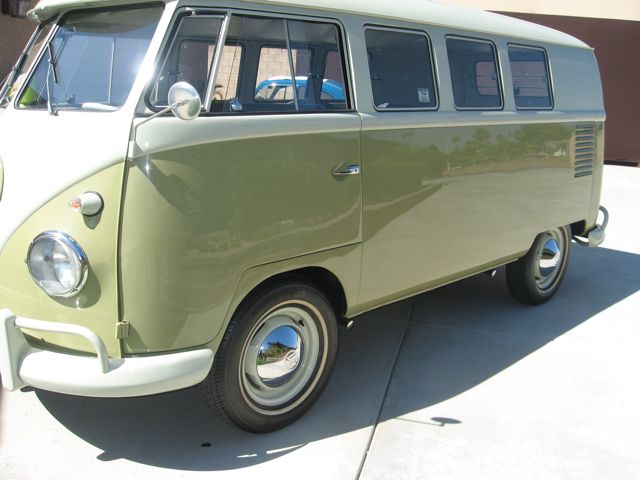 Mango Grren and Seagull grey paint combintaion is gorgeous.
Very stock and proper on the exterior and nice quality paint and body.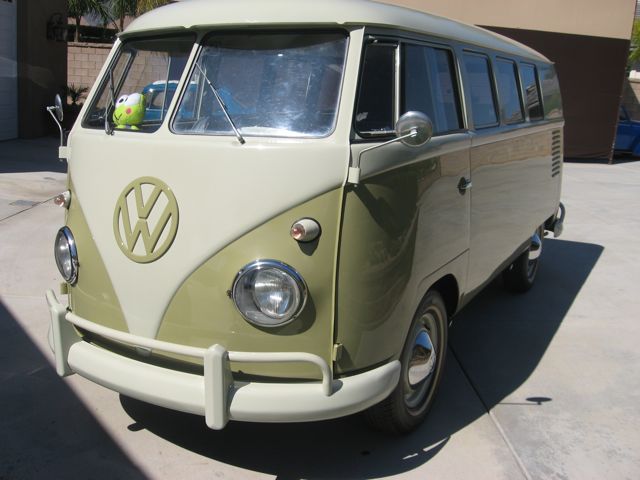 This was restored by a long time VW nut here in So Cal that has a long list of magazine featured, award winning rides
under his belt. He is a professional body man and knows his craft well.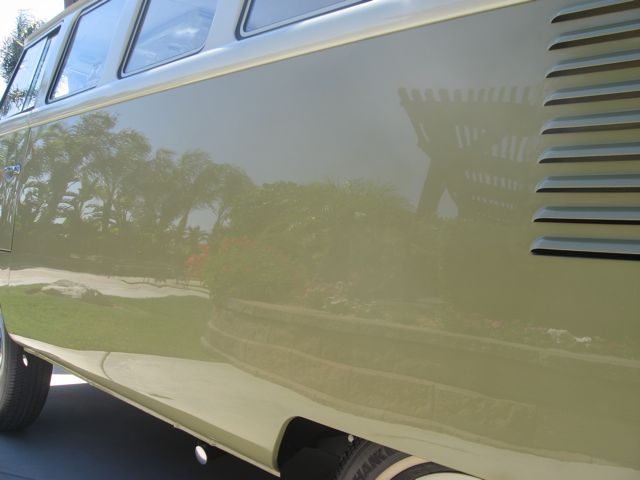 Super smooth and straight down the side!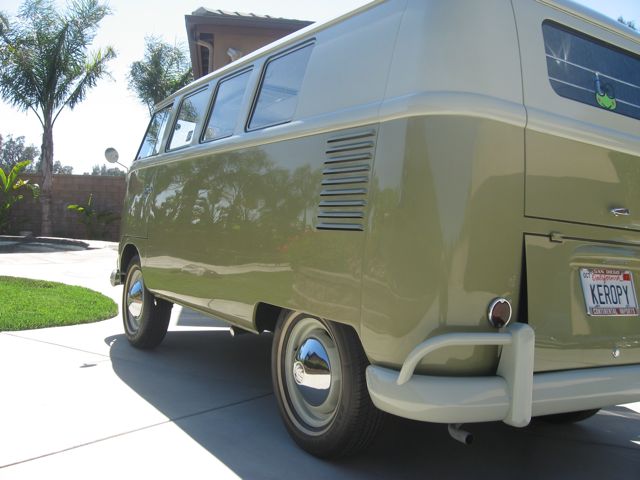 Nice work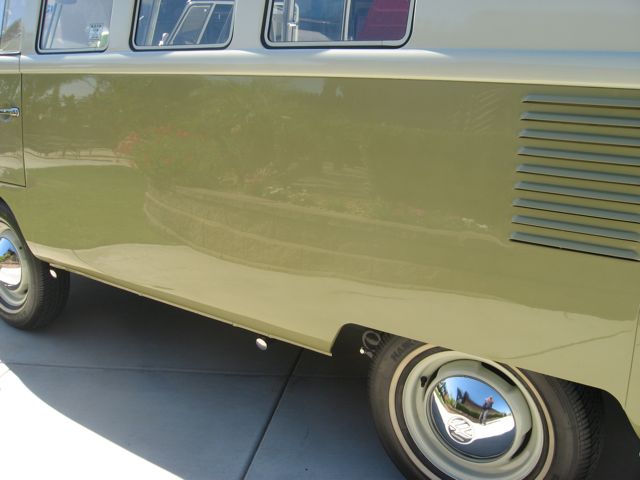 Proper 15" wheels with thin whitewall tires.
Jack plugs trim out the jacking points nicely...you can see the clean hardware on the suspension peeking out in this photo.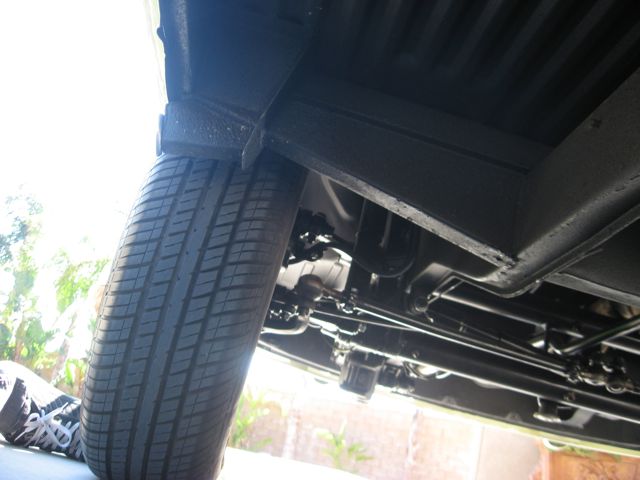 The underside of the Bus is very clean and very solid.
All surfaces undercoated.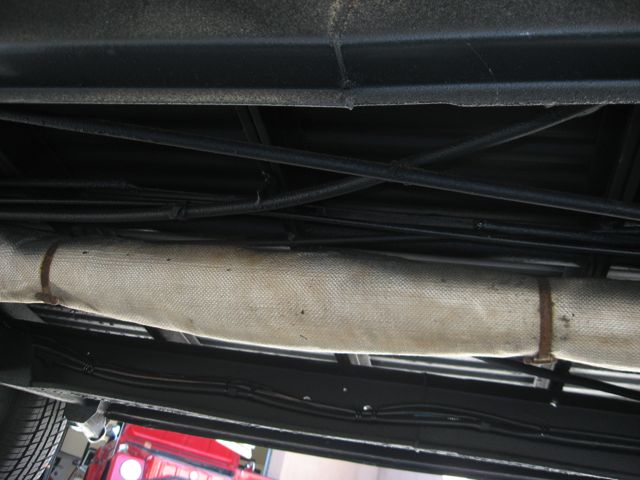 Heater tube has the proper mesh wrap.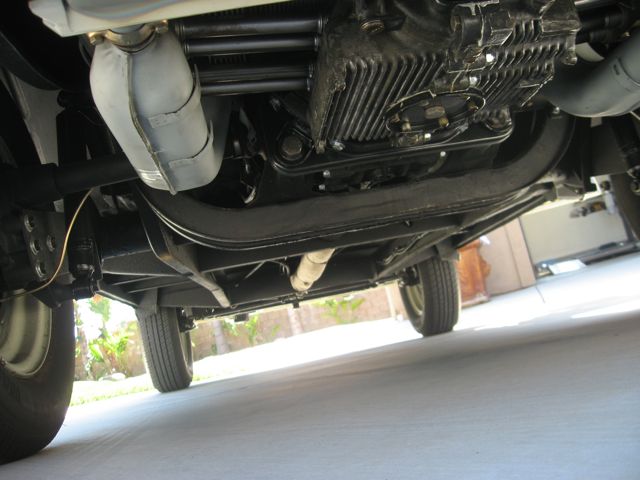 Under the engine is very clean and dry.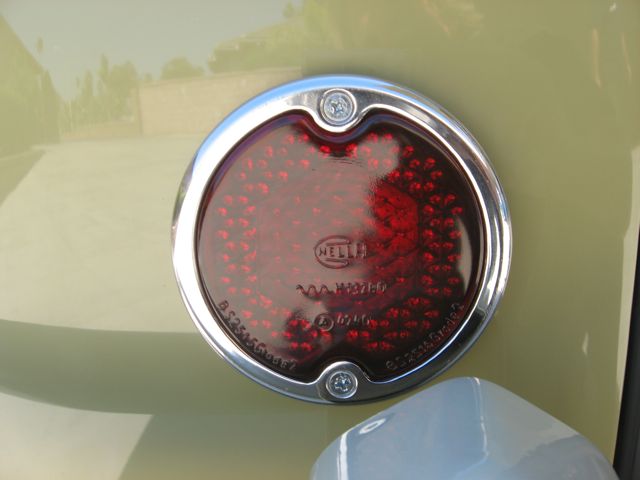 Lights and lenses and all trim is bright and clean.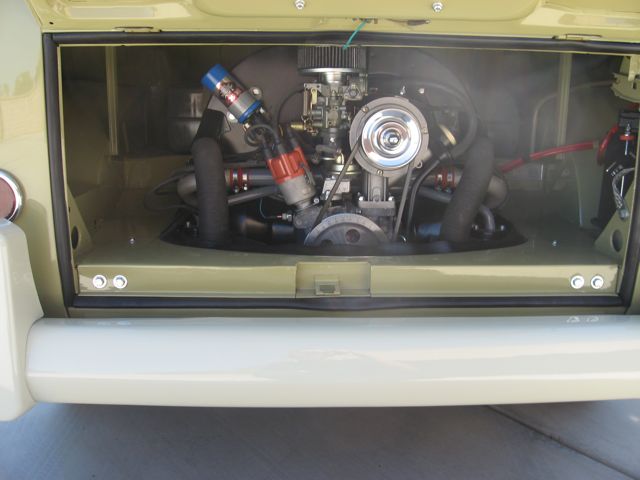 1600cc dual port engine, 12 volt electrics, all rebuilt with very minimal miles since rebuild...runs great!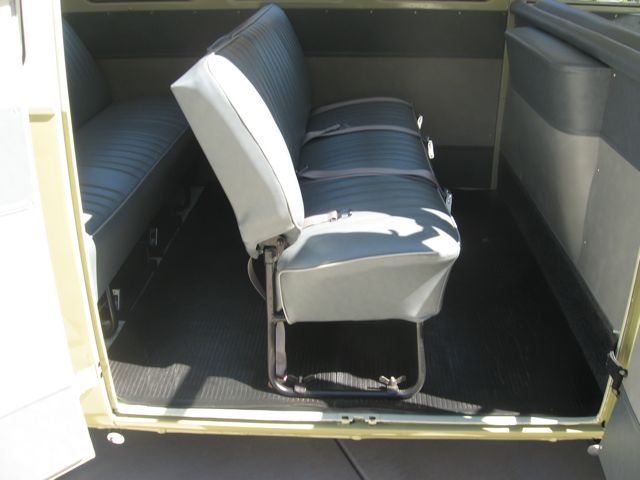 Interior is very clean and all new.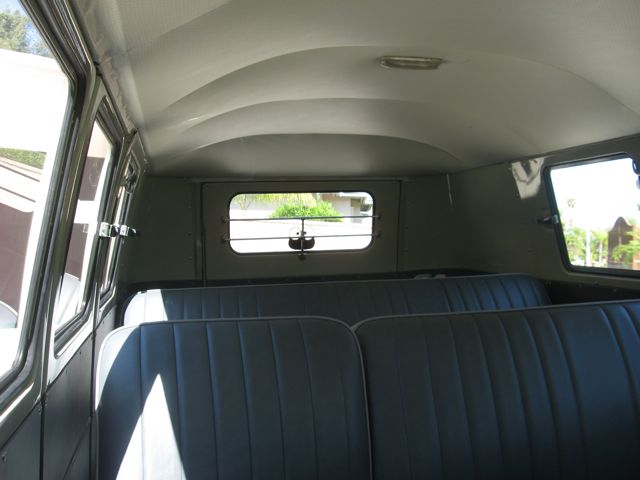 Headliner across the roof line only...window posts all painted body color.
Looks very clean.
Rear window has a small jailbar trim set up...not original, but does not look out of place/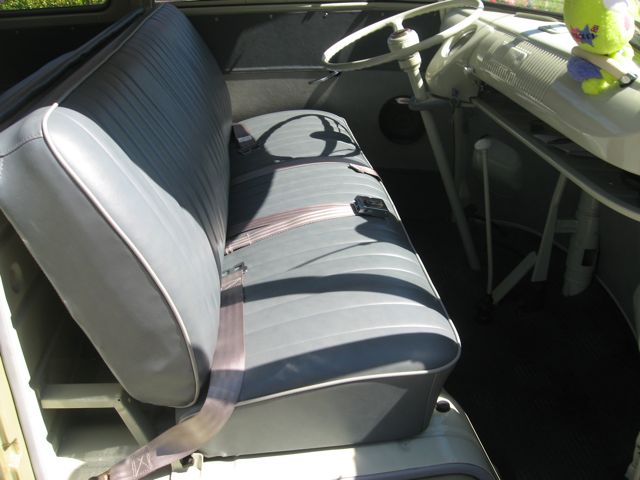 The seats are done in grey vinyl with contrasting piping...very clean and in fantastic condition.
New seatbelts installed as well.
Dash is all stock with no cuts or modifications and the factory radio block off plate in place.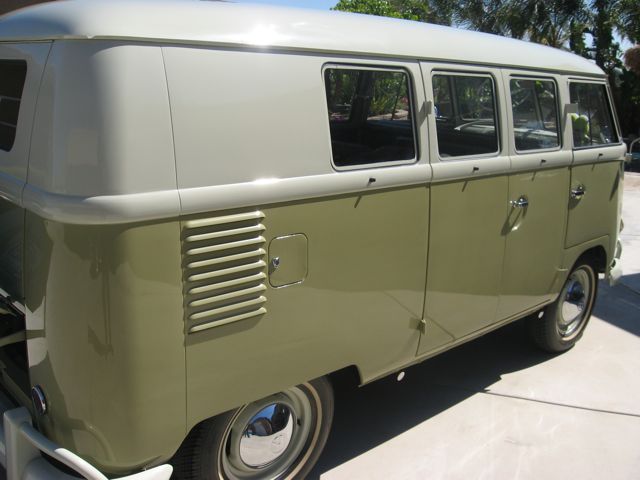 Being a 1960, this Bus has the high hinges on the cargo doors and the engine vents that stick outwards.
Also the bullet front signals and small glass taillights. These are all details that changed in later years.
In general, the earlier a Bus is...the more desirable they are...so a 60 is a pretty good find.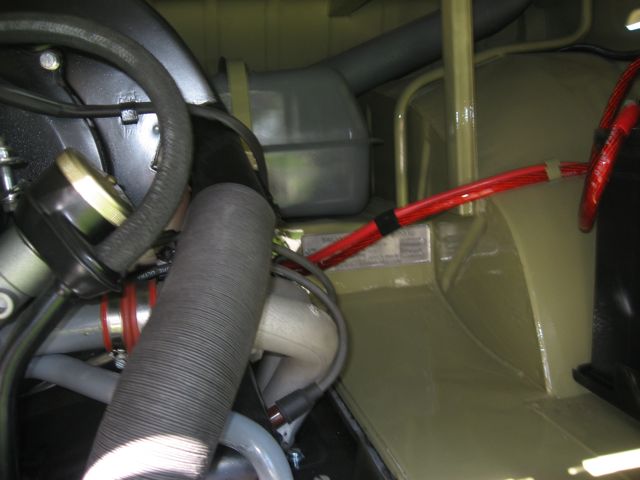 Digging in a little deeper you can see how cleanly this Bus has been done.
The engine room is very nicely detailed...it all looks fresh and clean in here!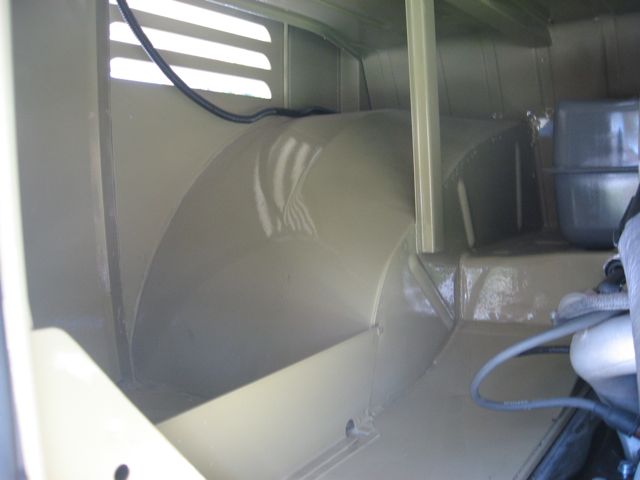 Very clean.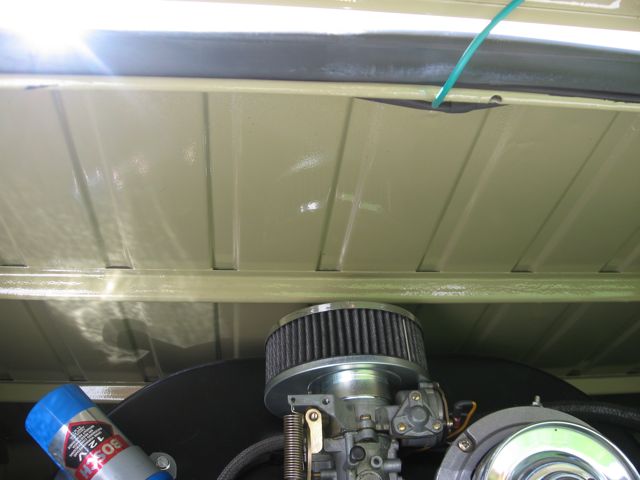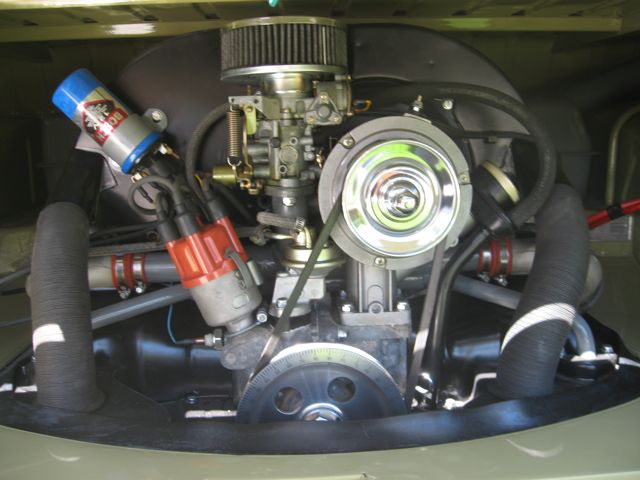 The engine is a 1600cc...so it gives a good bit more power than the original engine would have
and that makes it a very nice driver in today's world.
The 12 volt electrics help with more reliable starting and brighter lights than the factory 6 volt.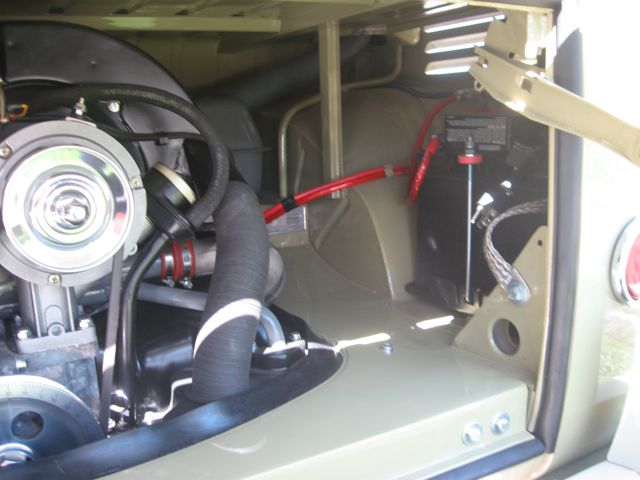 All new body seals and such...the Bus is really in excellent condtion
something you could be proud of .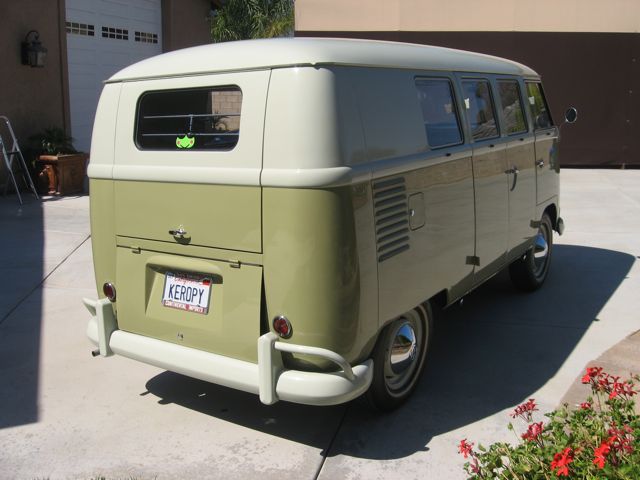 The engine lid is not closed in these photos...it does close and fit well by the way.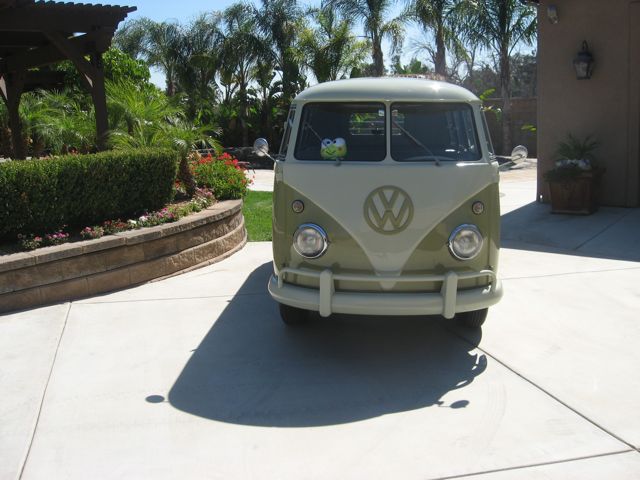 What a great family fun machine this would be.
Throw the whole clan in and go for a cruise.
Nice enough to bring to the shows and events and get respect
but not so incredibly over the top that you would be afraid of it.
It was built to drive, all mechanical bits gone through and rebuilt as needed.
It is a turn key, ready to enjoy vehicle.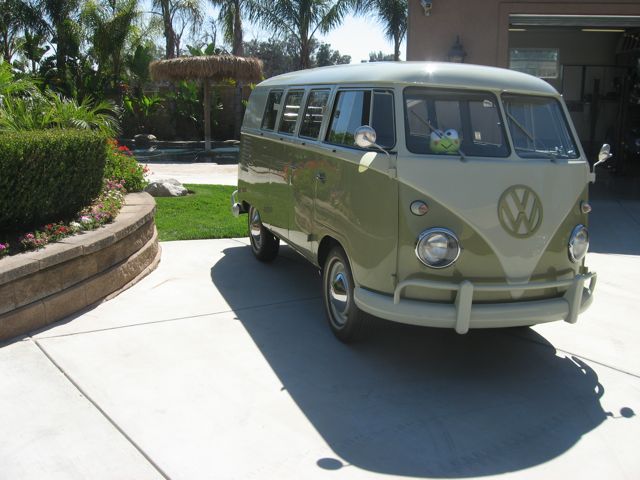 Clean and clear title here in California.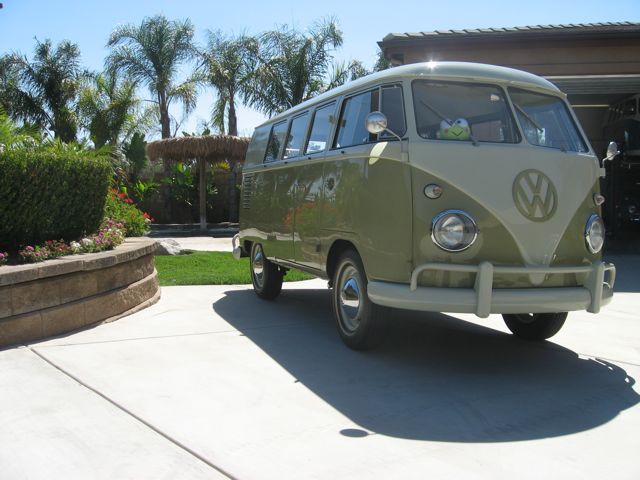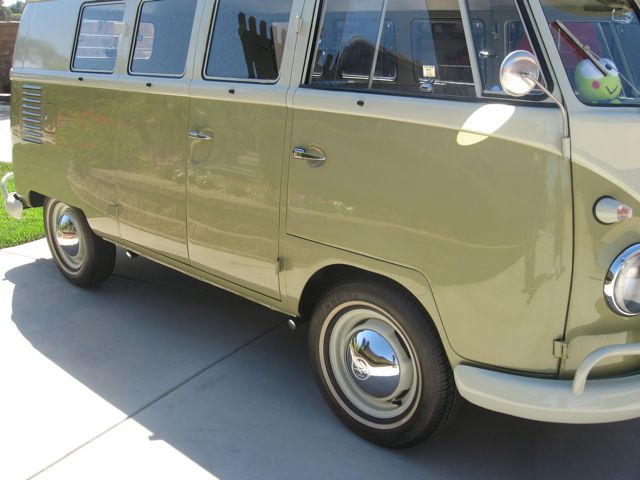 Very nice paint work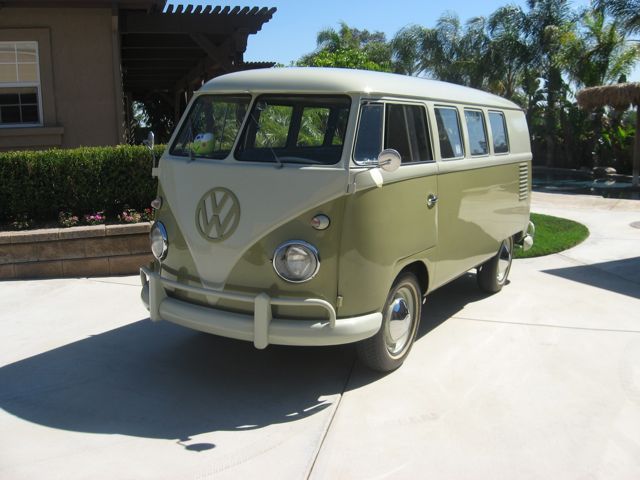 In closing this is a great Bus.
With the prices of the deluxe models stretching to the stratosphere these days
it is still possible to get a super clean Bus without having to sell your first born or mortgage the house.
I love the sunroof models and such as much as everybody...but if this were a 23 window in the same condition
it would be three times the money!! For me...I'd rather have this in the garage and that extra 75k in the bank!
Asking
$39,500 obo
---
For More Info...CALL
951-767-1600
or email oldbug@earthlink.net
---