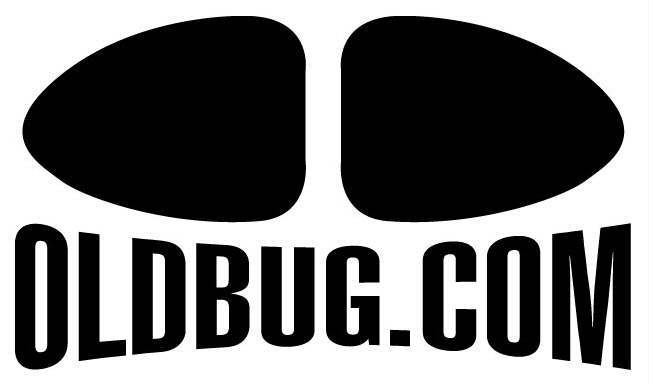 1978 VW Westfalia Camper For Sale
---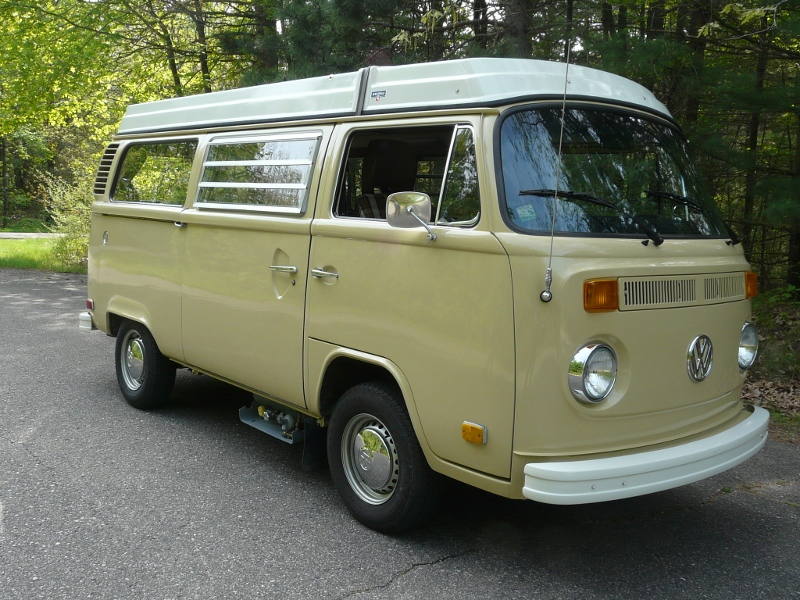 This incredibly tidy 1978 Westy is located in the state of Michigan
and as you will see by rolling through the photos...it is a very very nice example indeed!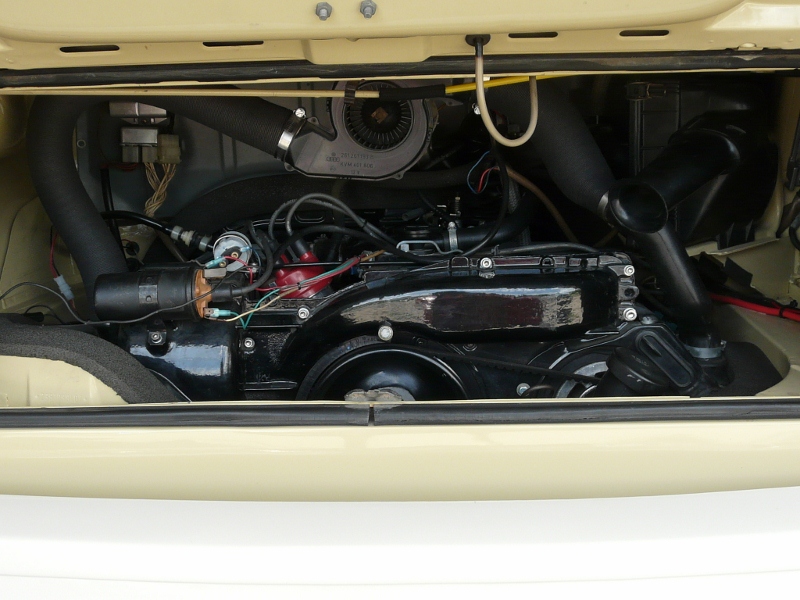 6,000 miles on a fully rebuilt engine...the Bus runs and drives fantastic.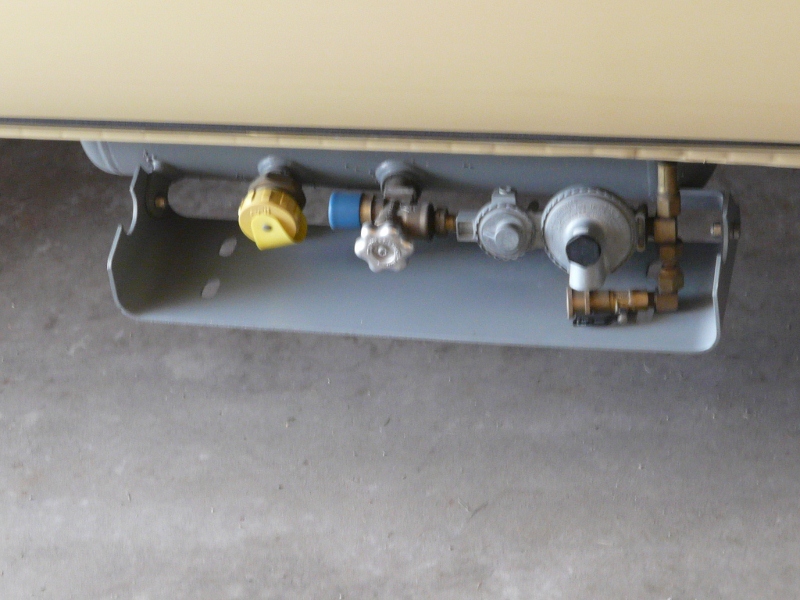 Propane hook ups.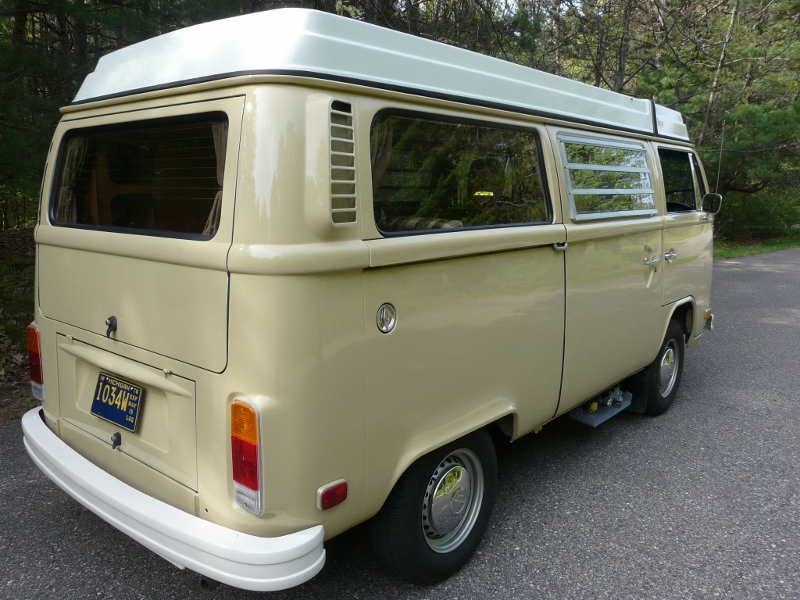 The Bus was a dry Arizona Bus that was brought to Michigan in about 2002.
It has been garage stored and never driven in the bad weather.
Incredibly solid and rust free. The restoration was quite complete and recent and the Bus has a nice showroom appearance to it.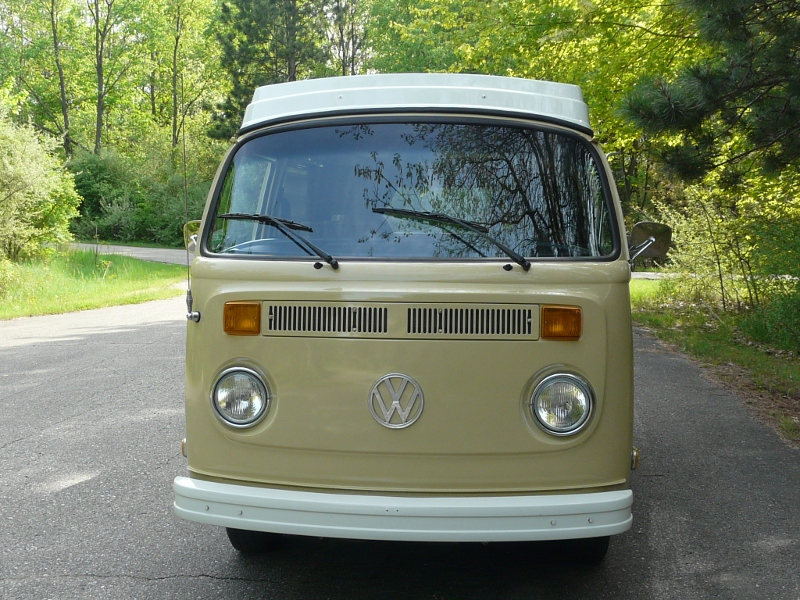 The color is Dakota Beige and it is the original color for the Bus.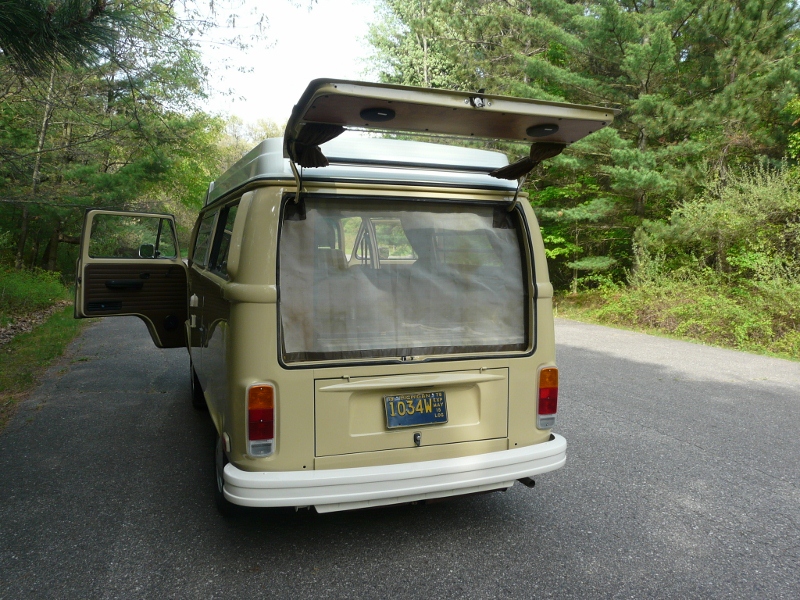 It has all of the original equipment for the camper including the mosquito net for the rear hatch.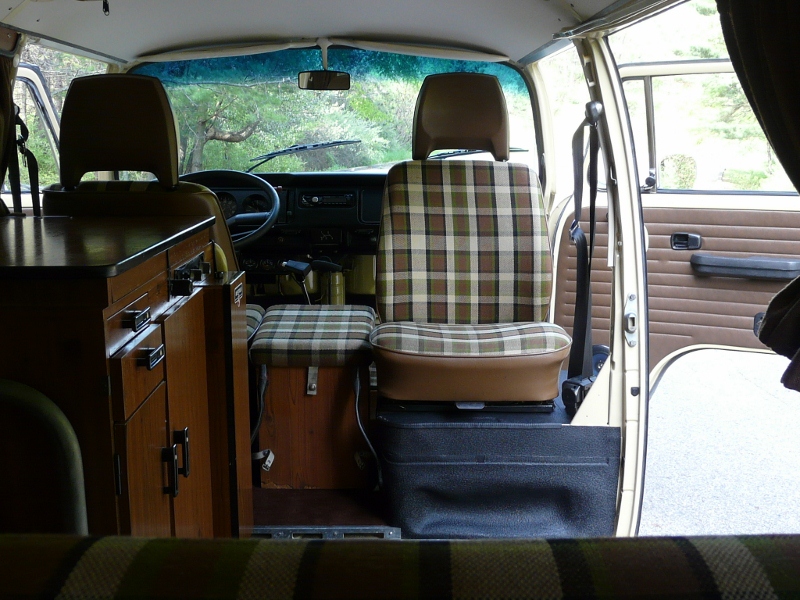 The interior is simply fantastic and is one of the best layouts for the Westy interiors.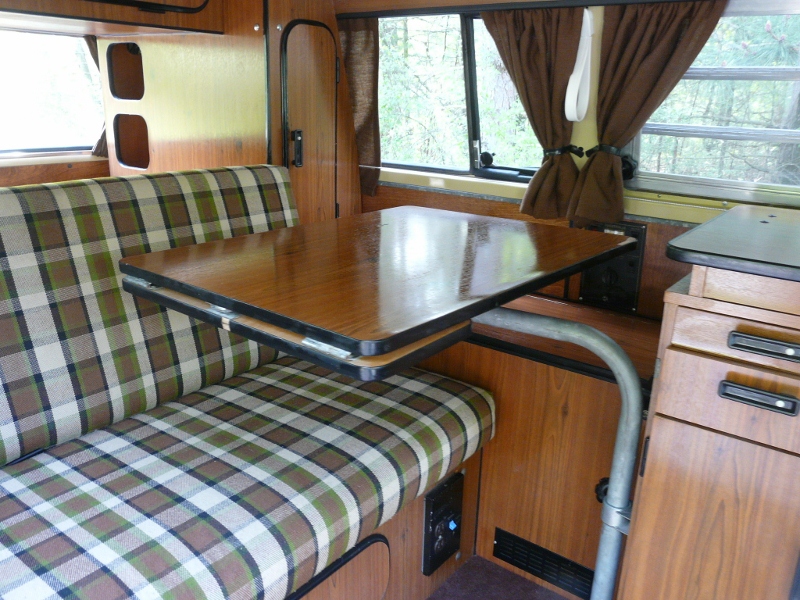 All tables and cabinets and accessories are present.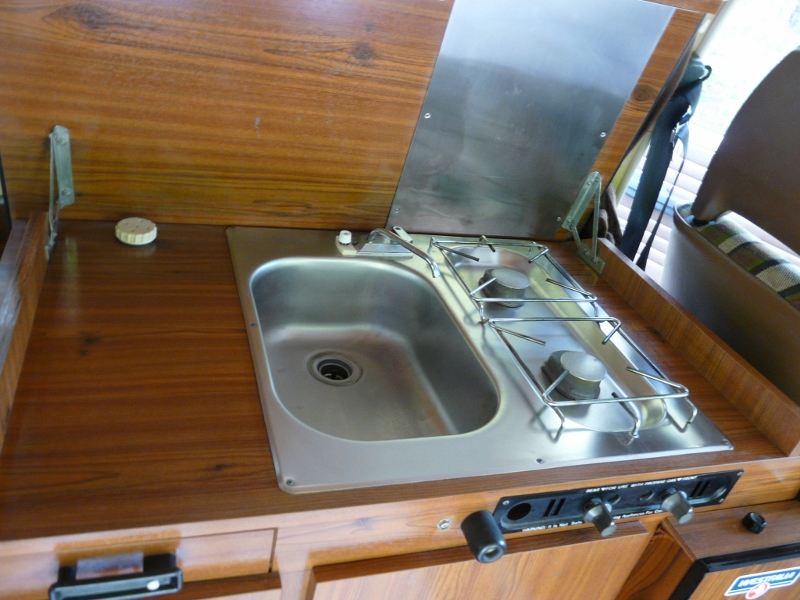 Stove and sink are very clean.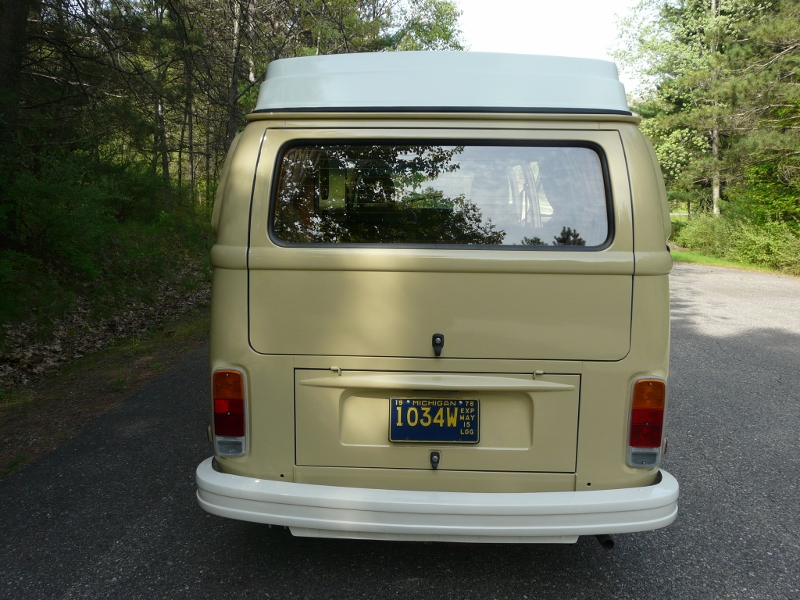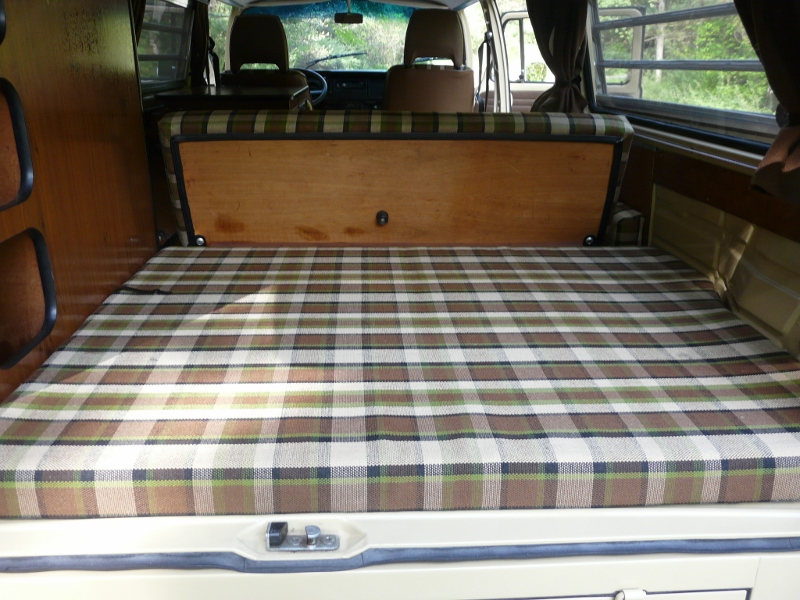 Upholstery material is very clean and proper.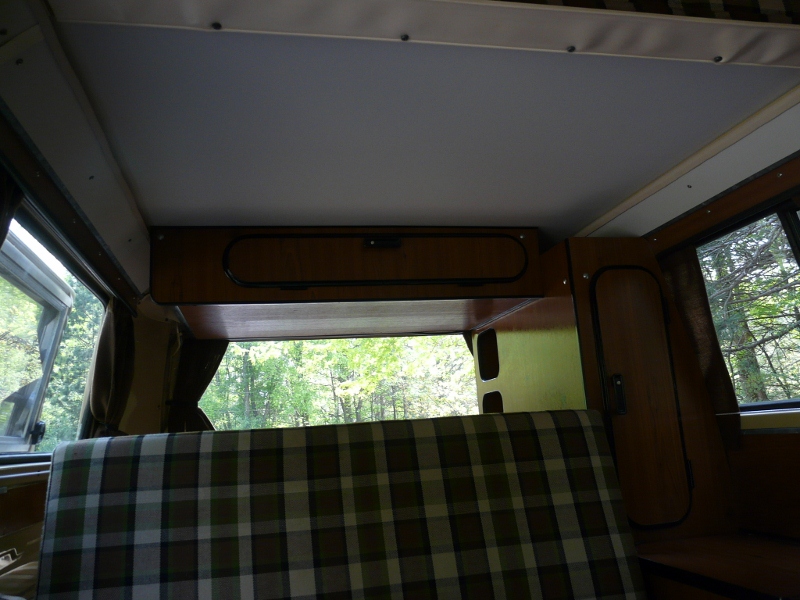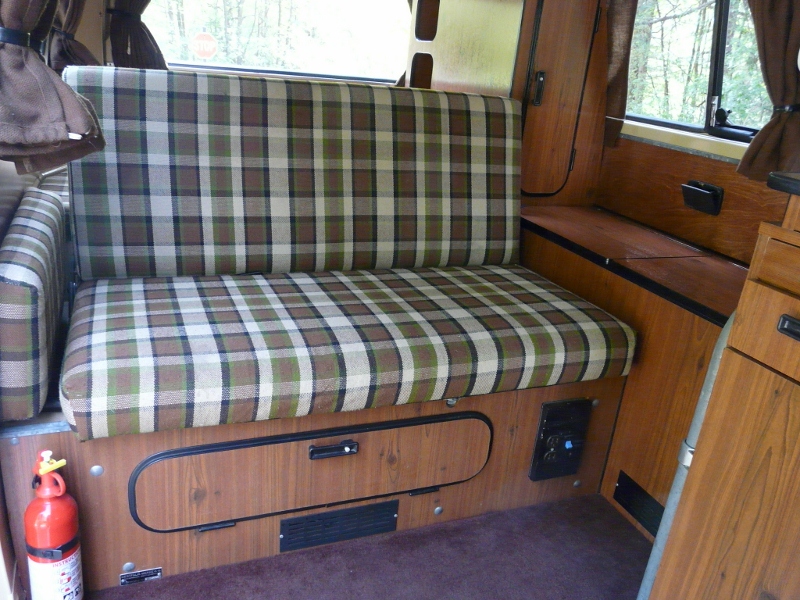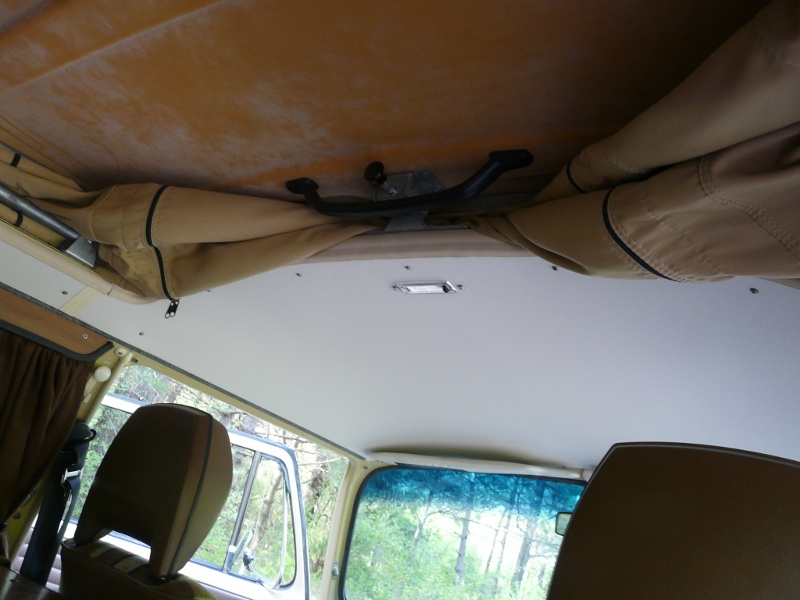 The canvas for the pop top is new.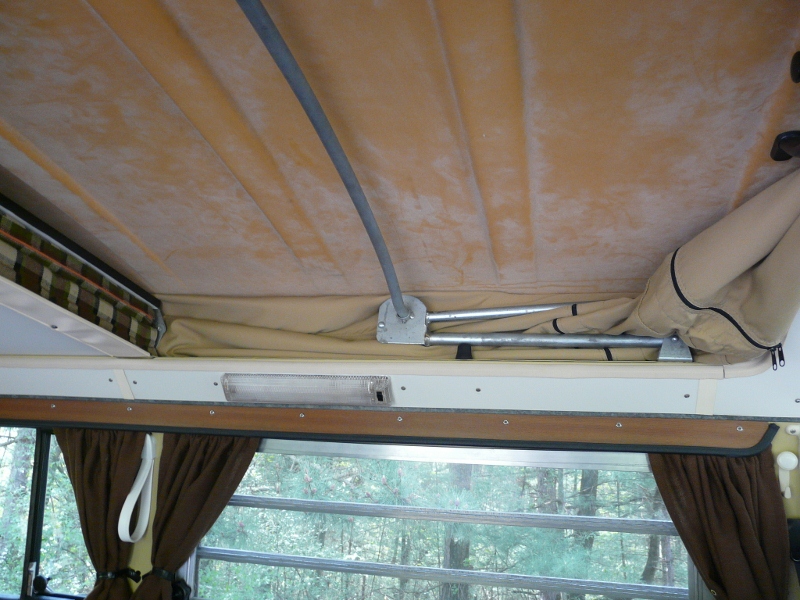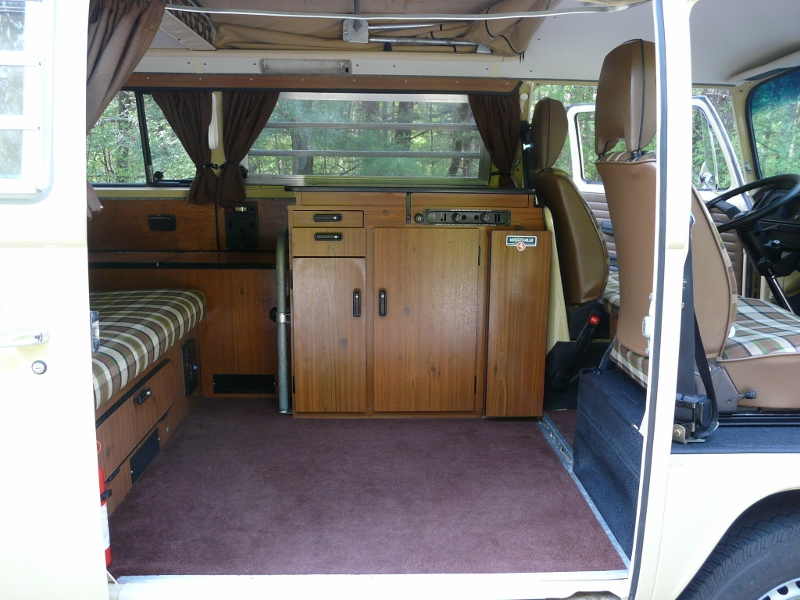 Excellent!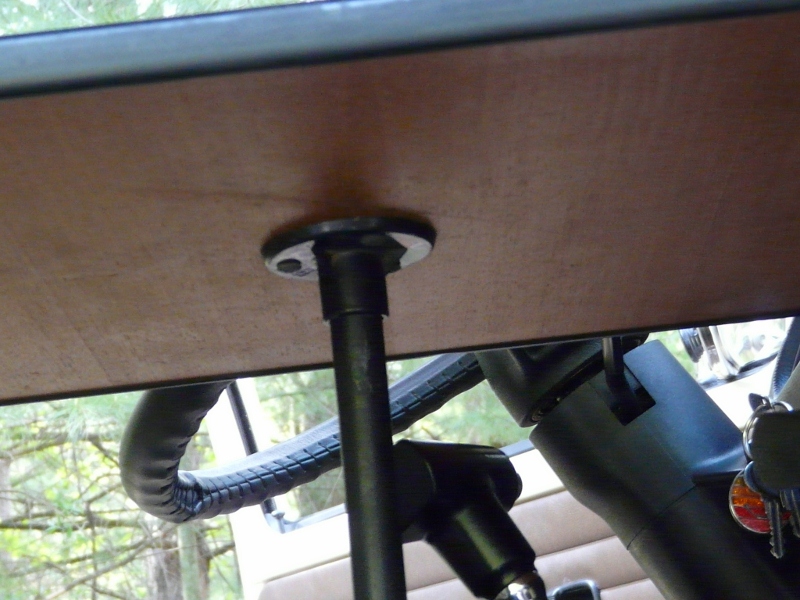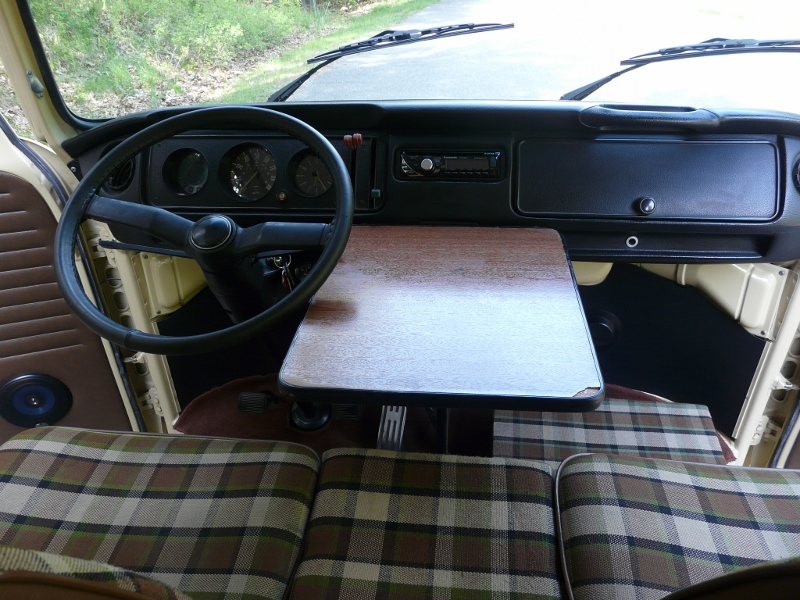 Small front table is a commonly missing bit...but it is here and in pretty nice shape except for the one chip in the corner.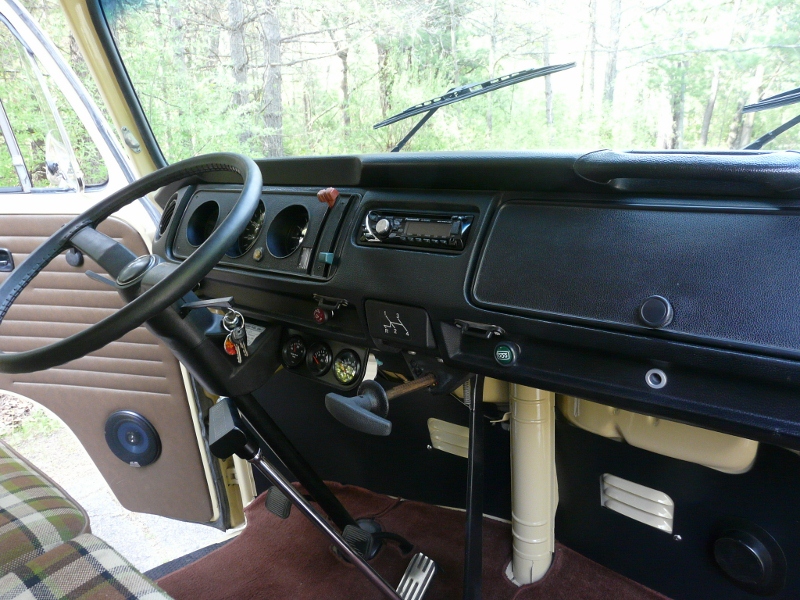 Dash is excellent.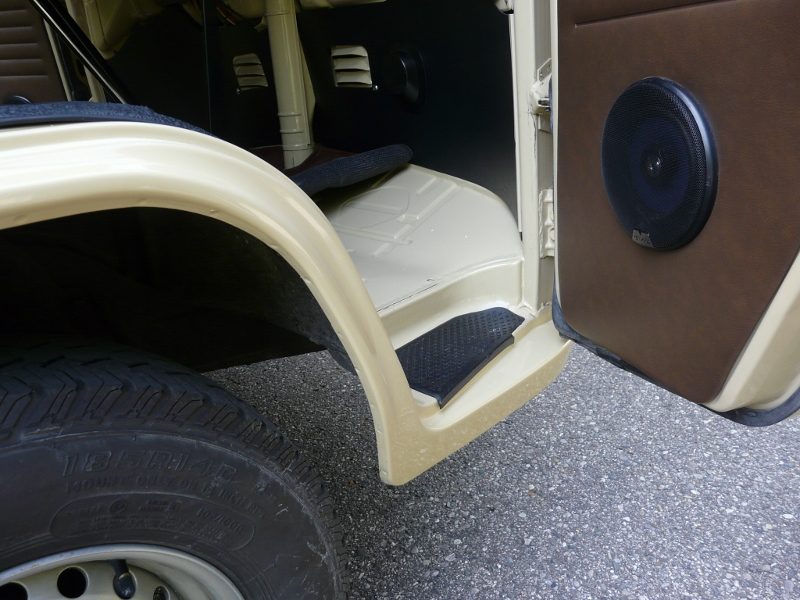 Super clean solid original floors...this is not a Bus that has needed any welding repair.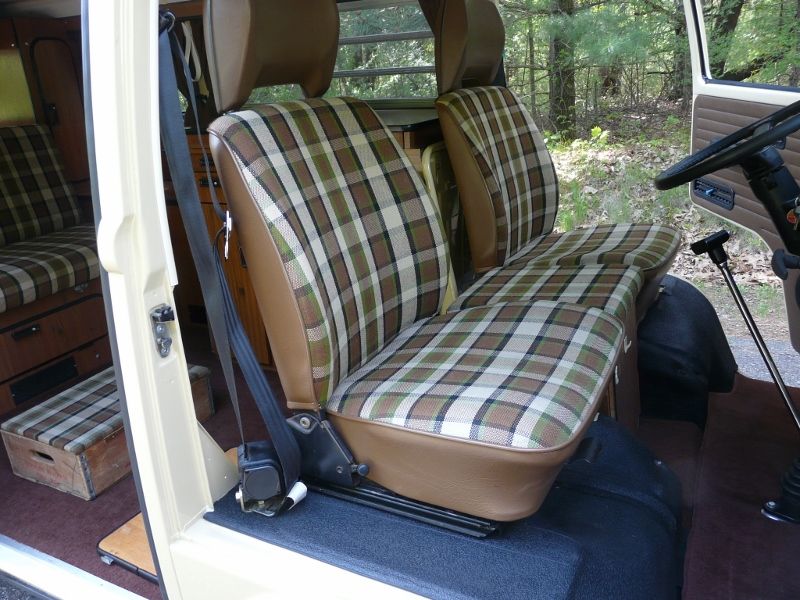 Front seats are excellent...passenger side swivels around to face towards the back for camping.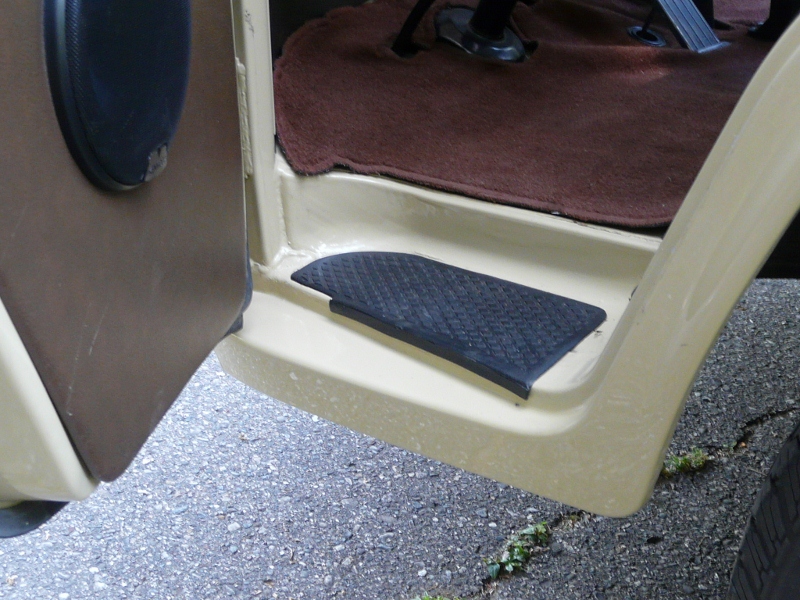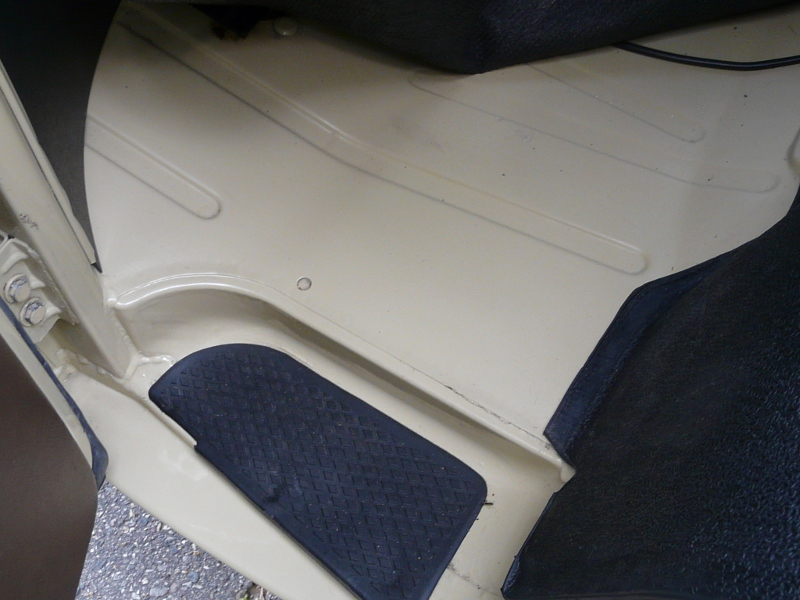 When is the last time you have seen a front floor this clean?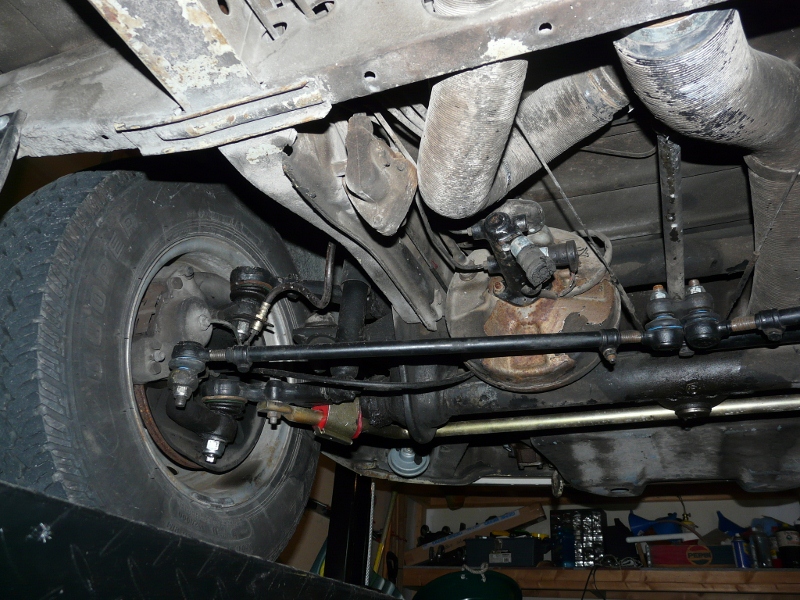 Underneath it all it is very solid and dry and the mechanicals have all been freshened up...check out the new sway bar and steering parts.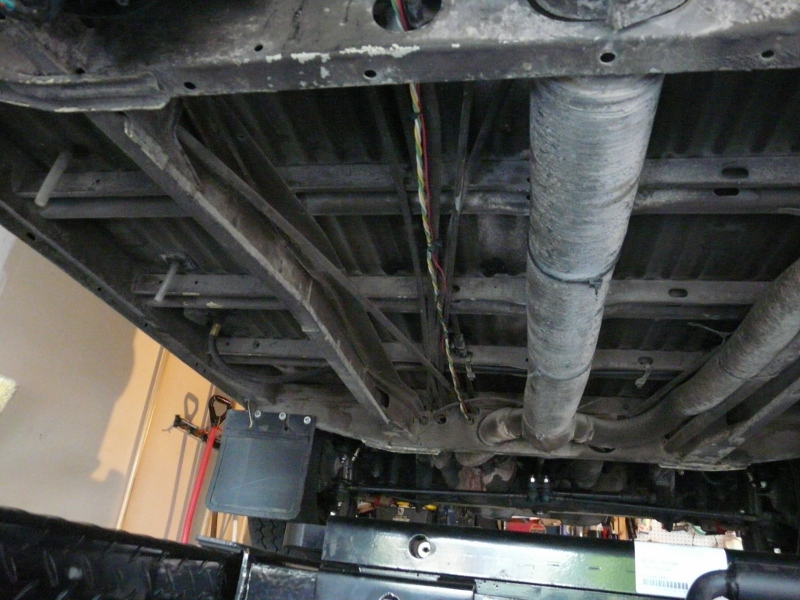 No rust underneath...all still factory undercoating and untouched original.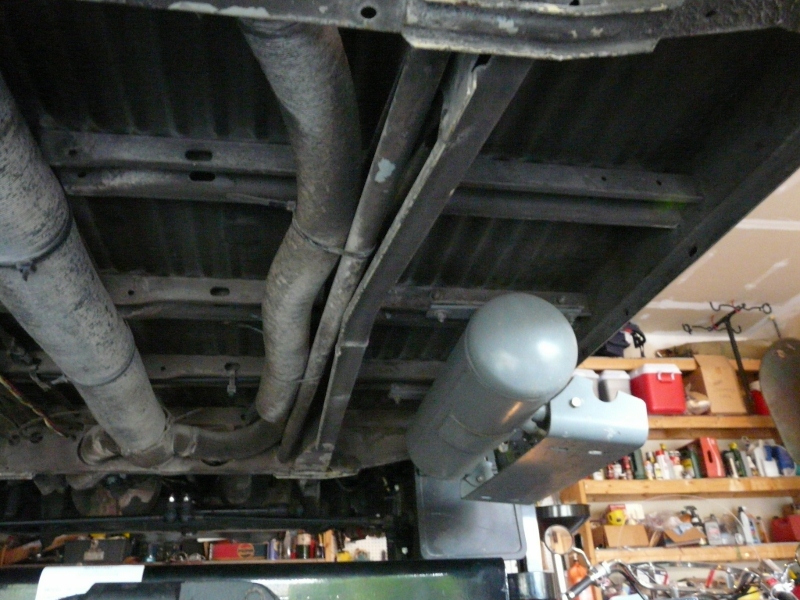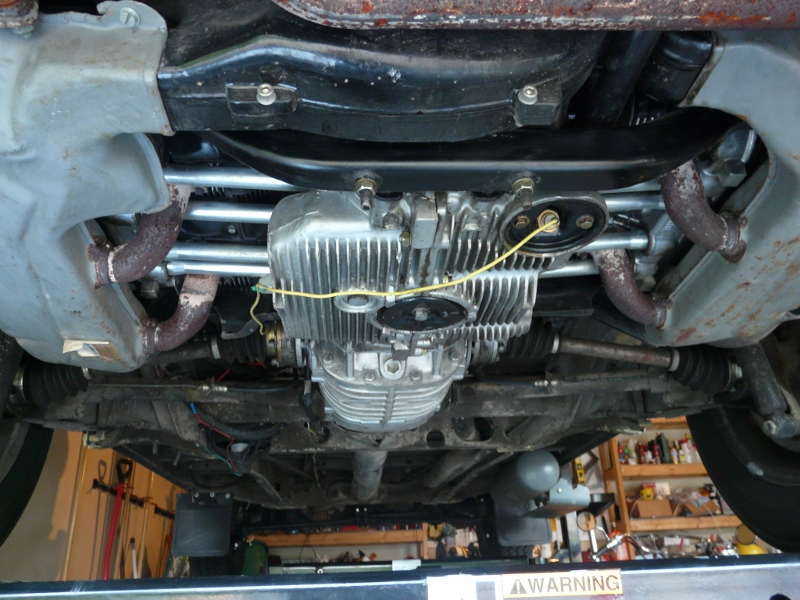 The underside of the engine and trans show that they have been recently rebuilt and are as clean as one would dream of.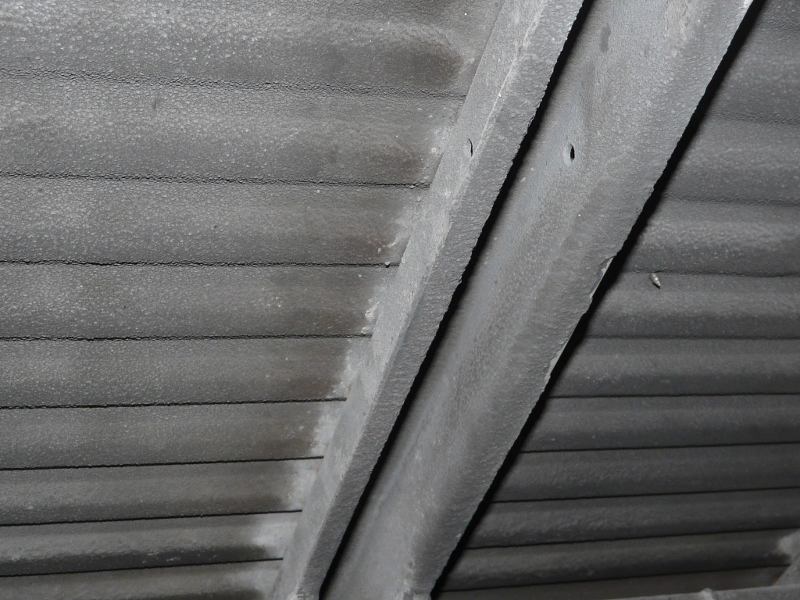 Solid!!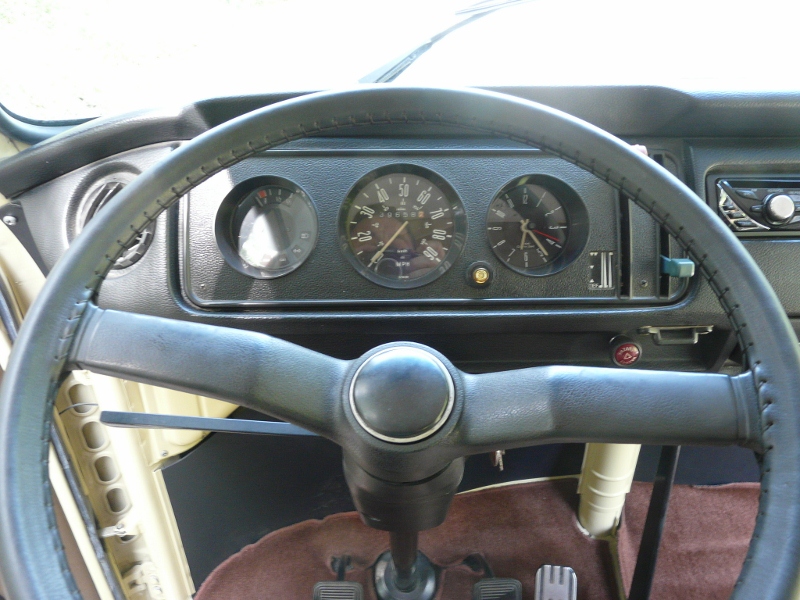 The odometer reads 39,658 miles at the time of this photo...the actual mileage is 139,658 since new.
But with all the fresh mechanicals and the nice quality restoration...it is set to go for a long long time!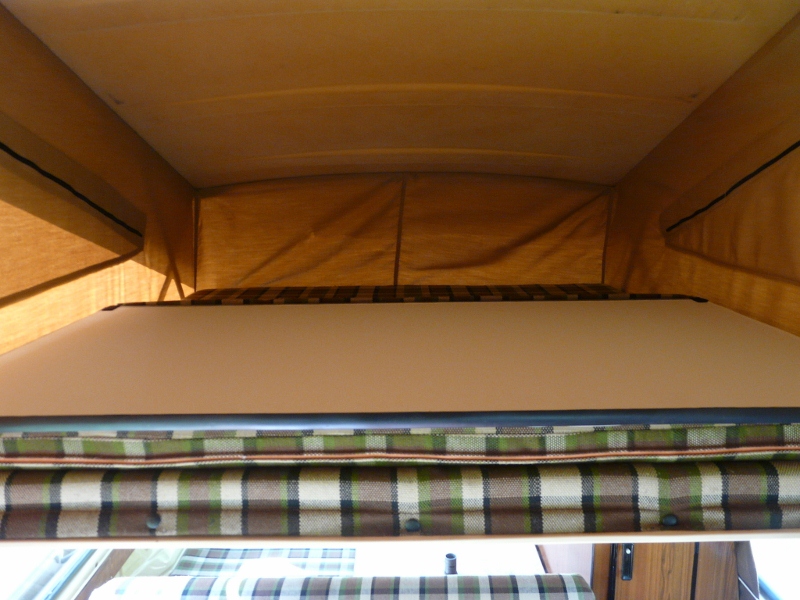 Canvas is all new and the top bunk is clean and fully functional.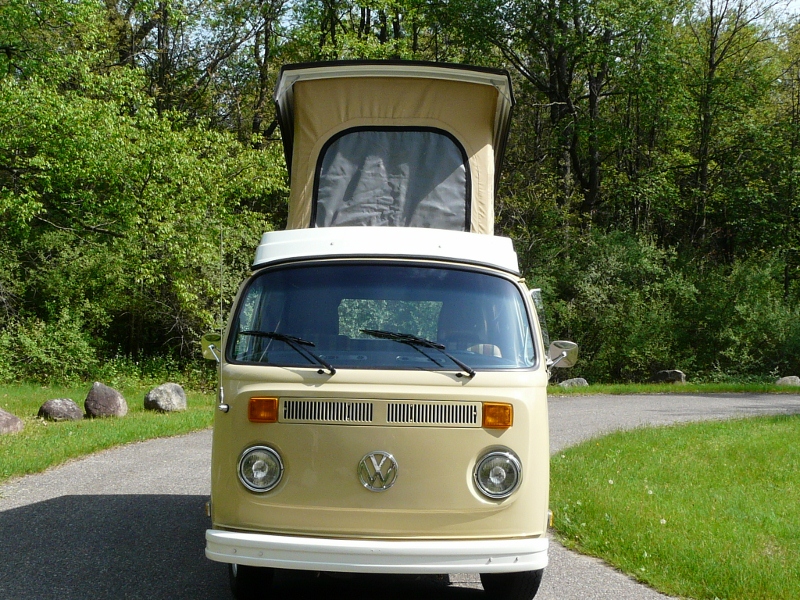 Popped up and ready for fun.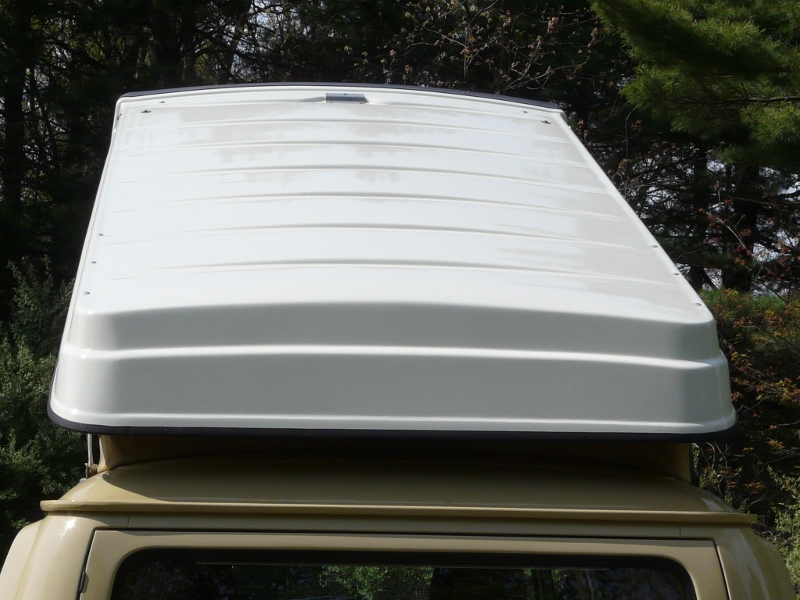 The roof has been very cleanly refinished and looks like new.
All new seals and everything as well.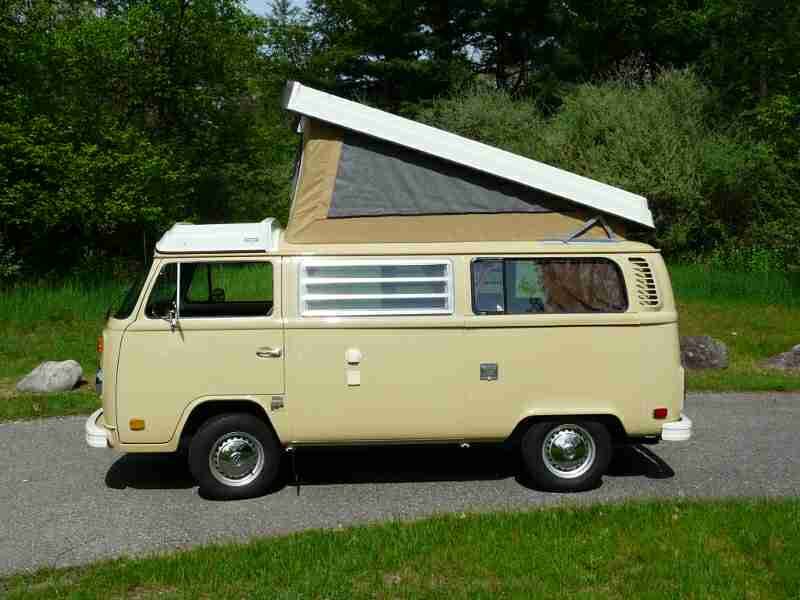 Gorgeous.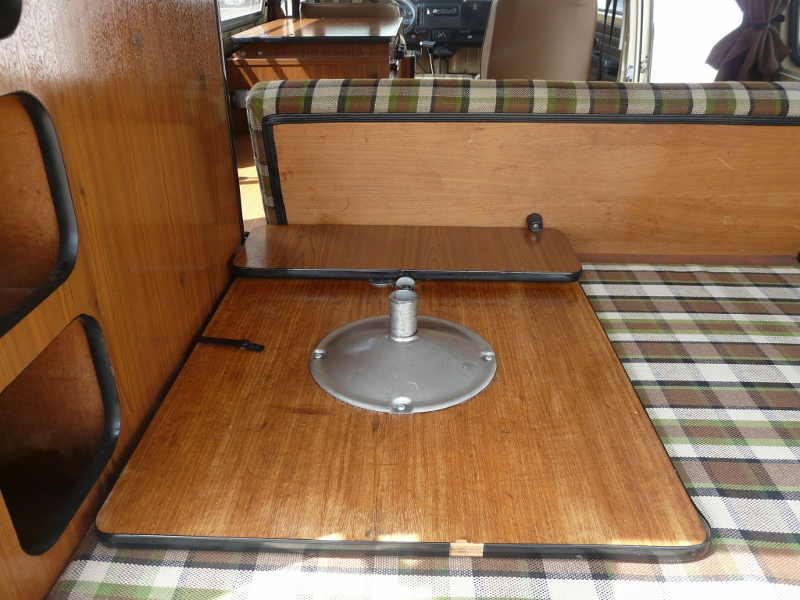 Tables stowed in the back...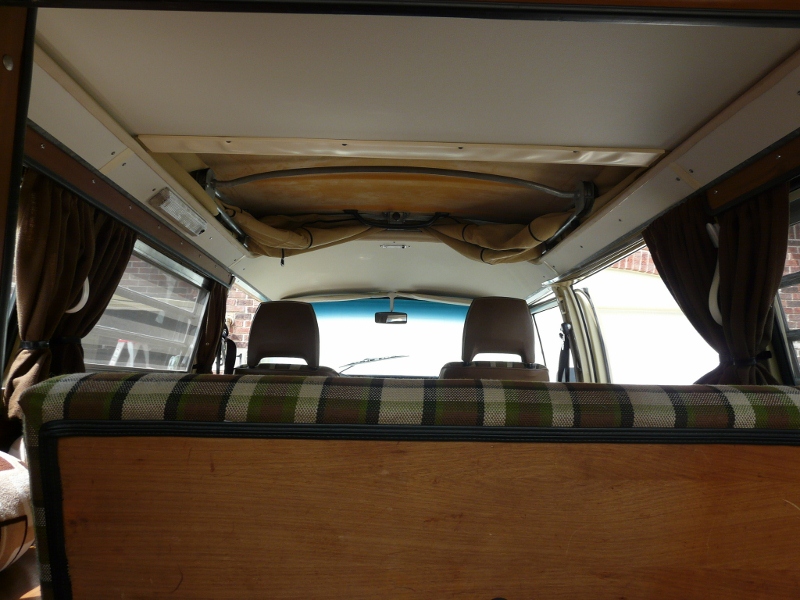 Roof panels are very clean...the interior panels are all new birch wood.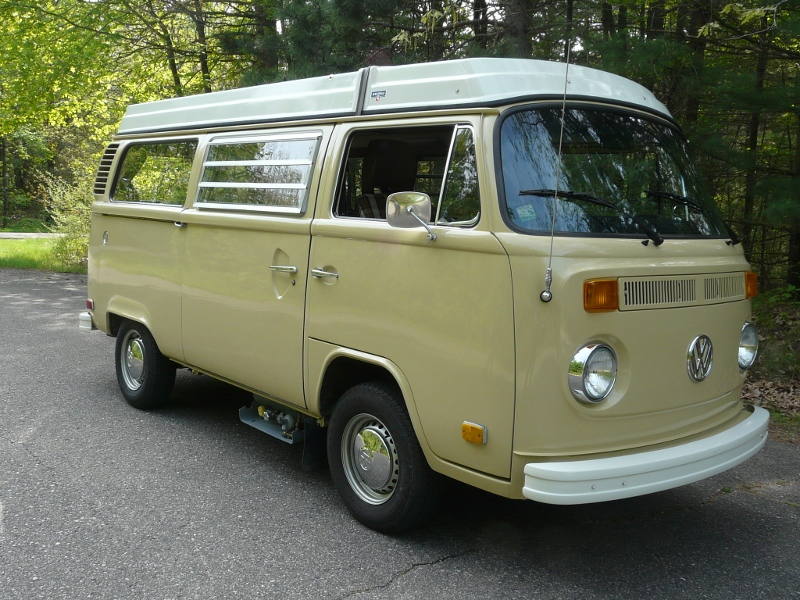 In closing this is really one of the nicest late model Bay Westies we have had on the website.
It is super clean, super solid and mechanically dialed in.
If you want one that is truly "done" and ready for fun...this is it!!
SOLD!!
But
CLICK HERE
to see all our Current Listings!!
---
For More Info...CALL
951-767-1600
or email
oldbug@earthlink.net

---