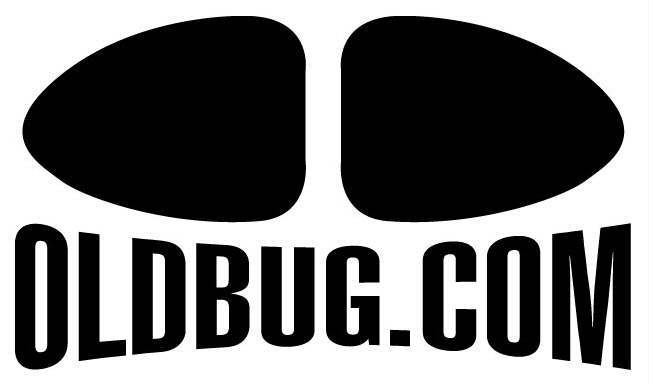 1970 Volkswagen Convertible For Sale
---
SOLD! Please CLICK HERE
For All Current Listings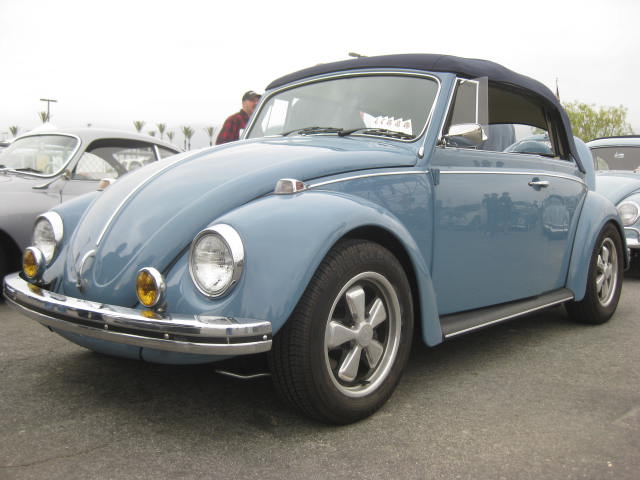 This 1970 Beetle Cabriolet is much more than it firt appears.
This was the passion driven project of a long time VW mechanic and his son her in Southern California.
The assemblage of many years of experience and a variety of rare and one off bits that make it truly exceptional.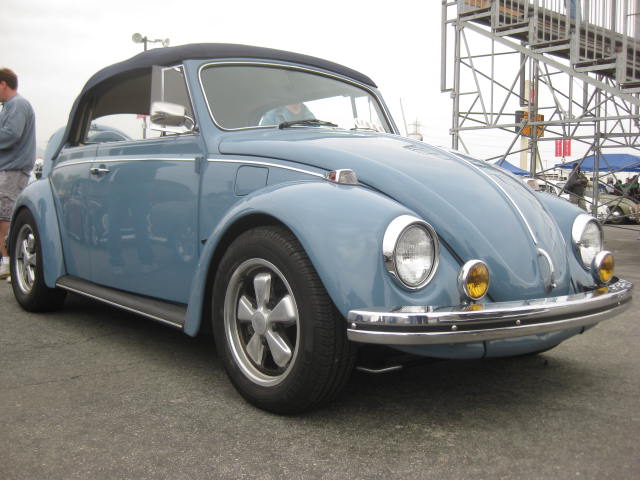 The body of the car is quite stock, no modifications, all the factory trim in place.
The genuine Porsche alloy wheels give a little hint that something is special about it and the fog lights are a sporting accessory.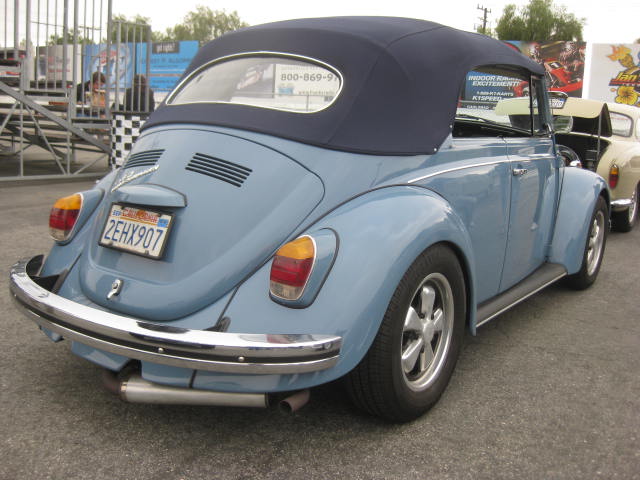 The color combo with the dark blue top and the lighter blue body color is very pleasing to the eye.
These photos were taken on a bit of an overcast day...in the bright sun Im sure t looks even more impressive.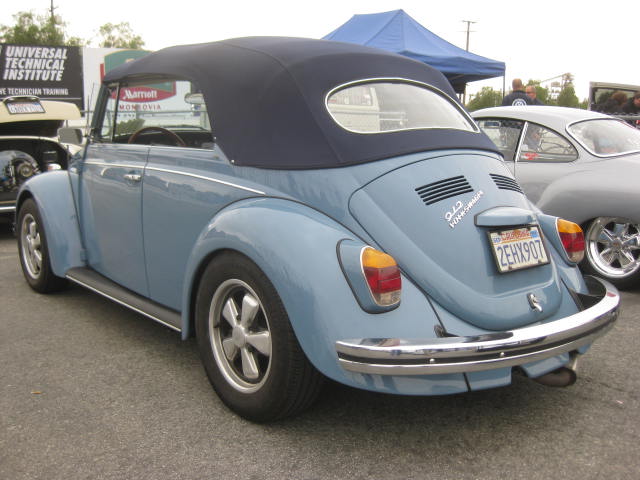 Very nice quality paint and bodywork and clean bright trimwork.
Very good looking classic "Cal Looker" styling...clean and subtle.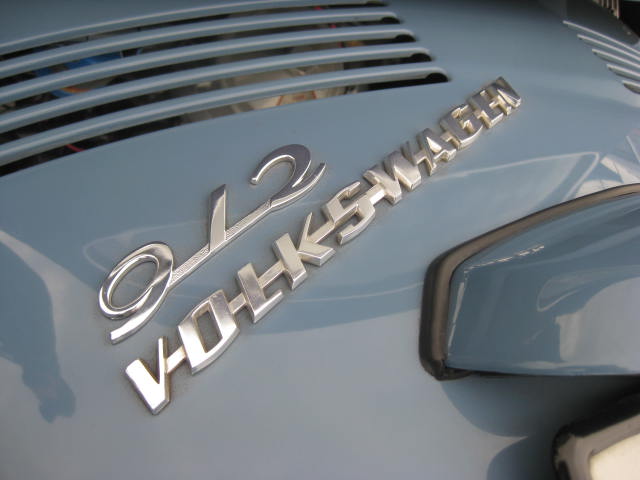 But what is this all about?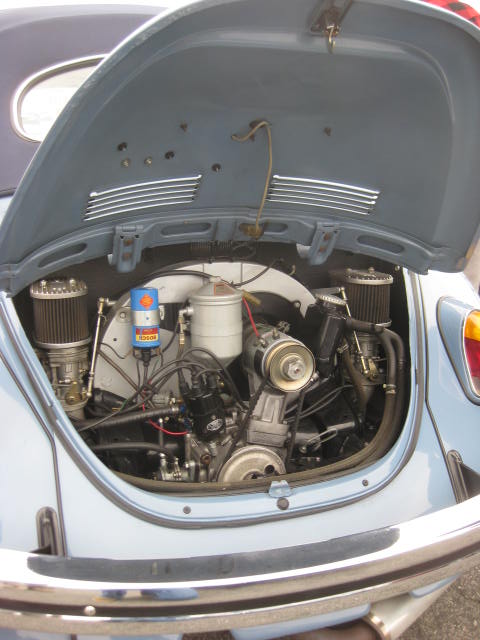 The engine has been replaced with a well tuned powerplant from a 912 Porsche.
Fully rebuilt and upgraded mildly with a big bore kit and Weber carbs.
Very clean and well detailed, and it runs superb.
Doesnt quote sound like a VW either...just off enough to perk the ears of the real hardcore enthusiast.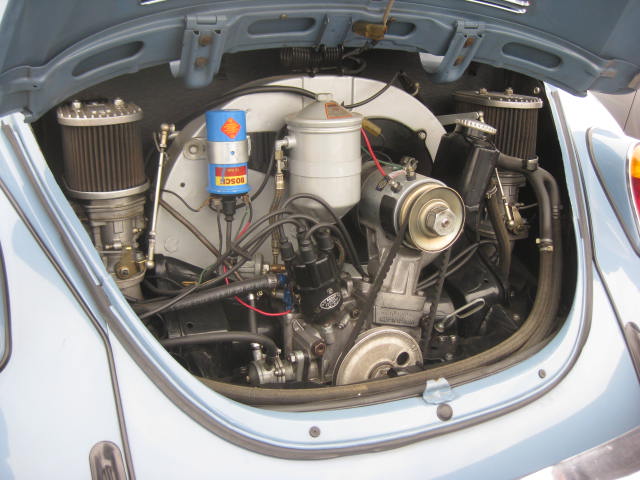 While the general design of the engine is similar to the VW, there is a noteable difference
not only in the quality and performance of the engine, but also in the value and cost of rebuild.
These days it is not unheard of to spend $7000-8000 rebuilding an early Porsche 4 cylinder engine...seriously!
Its getting very expensive to do.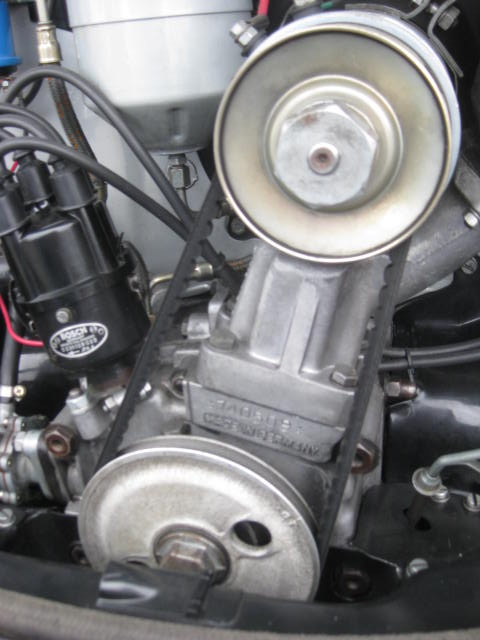 Engine compartment is quite clean.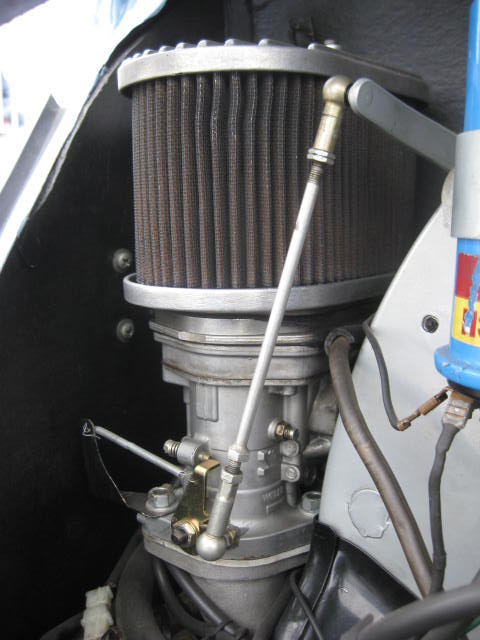 The Weber carbs give the engine a little more "ooomph" and improved performance.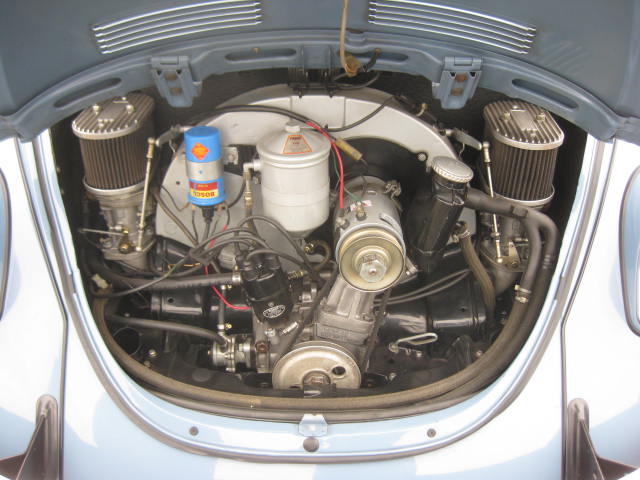 Nice.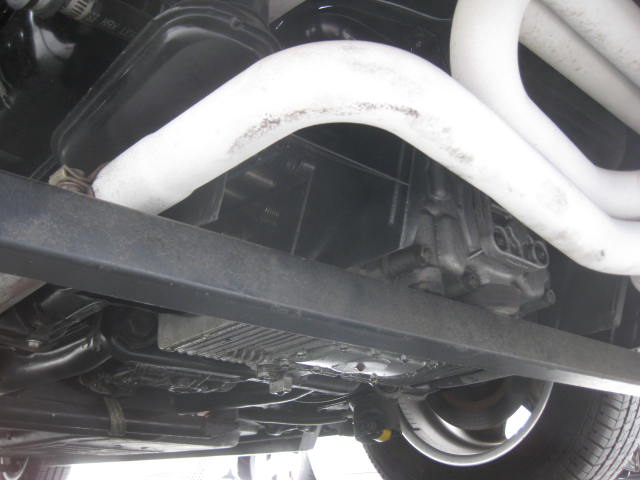 Custom engine support brace in place and a performace header exhaust system.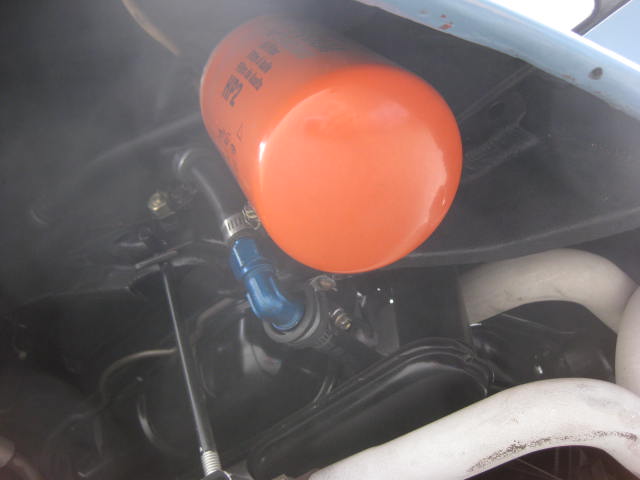 Auxillary oil filter.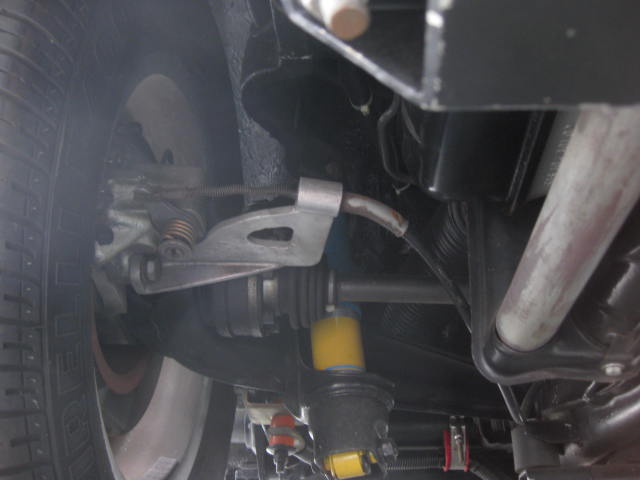 IRS suspension in back and Porsche brakes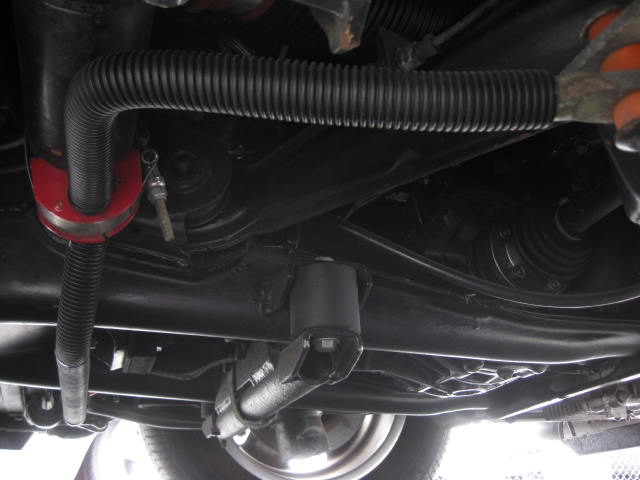 Large diameter sway bar and polyurethane mounts...check out the tranny mounts too.
This car was very well built with performance and handling clearly in mind.
Not break neck performance race car stuff, but a much refined ride and handling...nice approach.
Many customs have the big motor but none of the other underpinnings that back it all up.
This car was well thought out from end to end.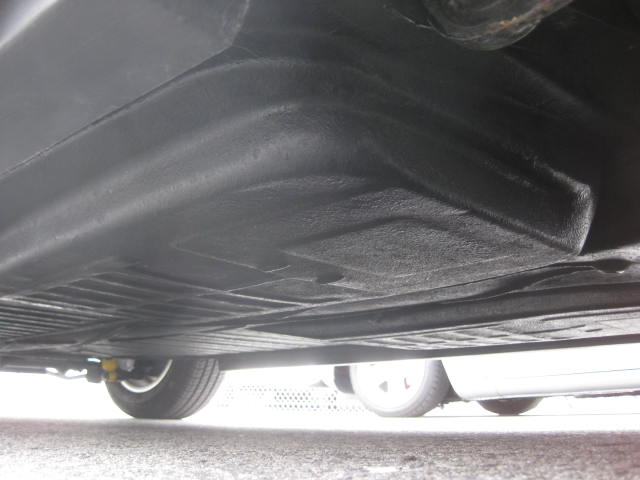 Floorpans are extremely solid and the whole underside has received a nice layer of undercoating to keep it nice.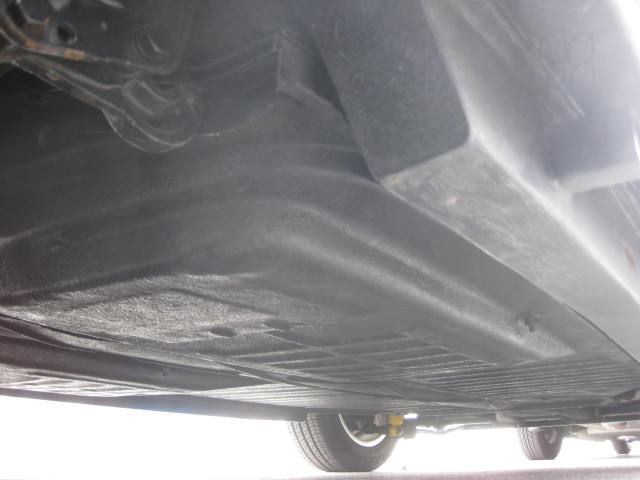 Excellent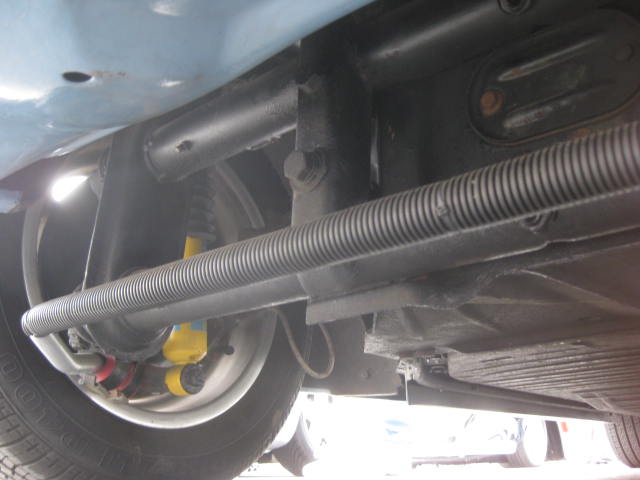 Nice heavy front sway bar as well, Performance shocks and disc brakes up front as well.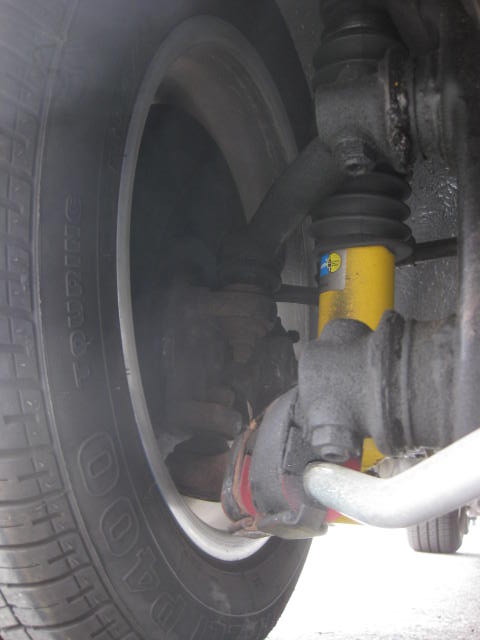 Bilstein shocks on all four corners.
High quality rubber as well.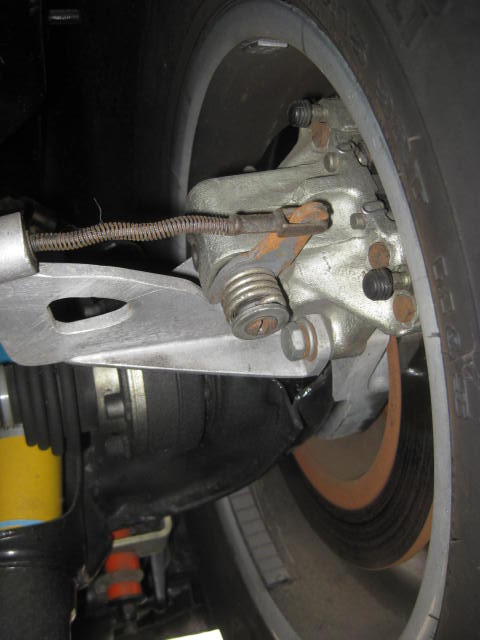 Here's another detail shot of the Porsche brakes on the rear.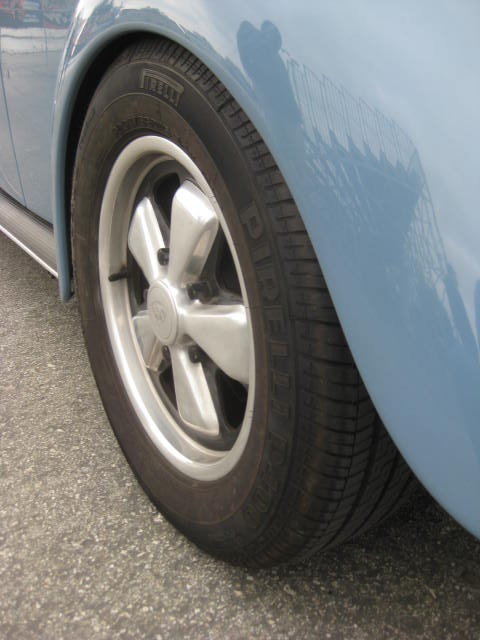 Pirelli performance radials are like new with excellent tread.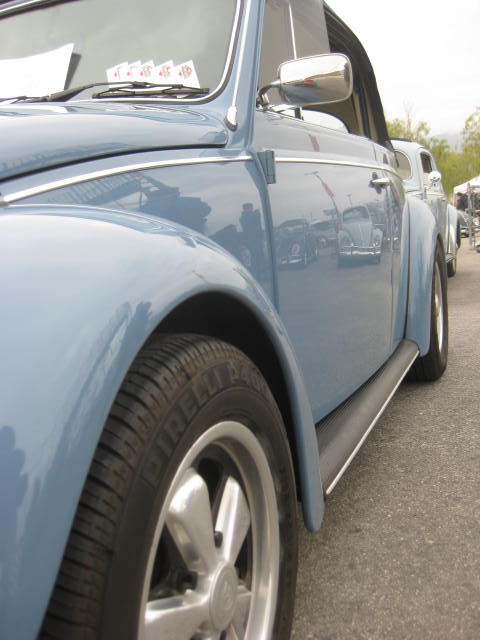 Paint quality is very nice...check out the reflection down the side.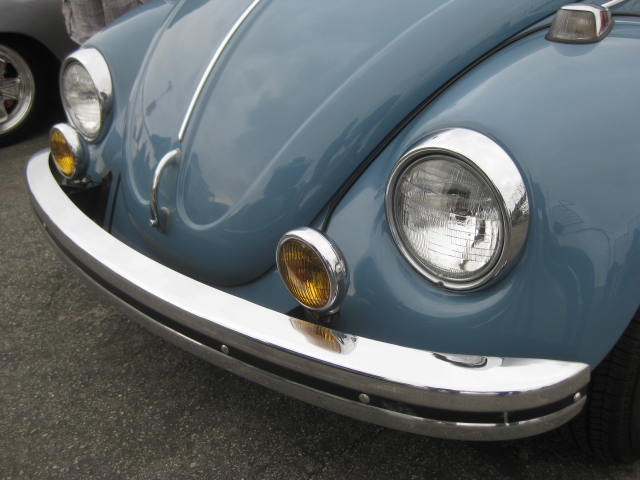 Car has been driven very few miles since completion and is very very clean.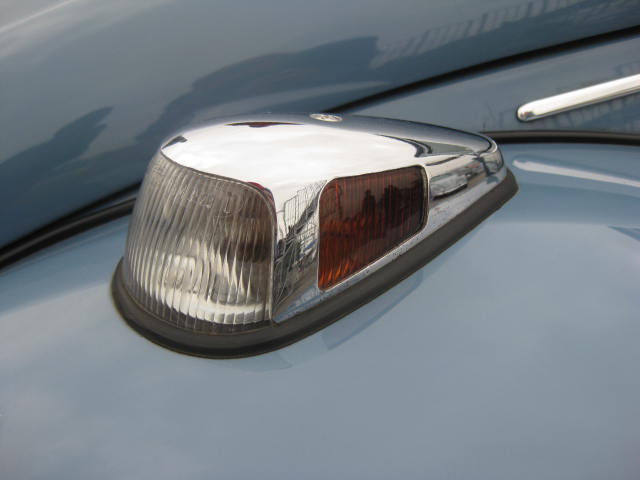 These turn signals are wild!
I believe them to be some sort of Italian issue accessory units...I had some years ago...really cool.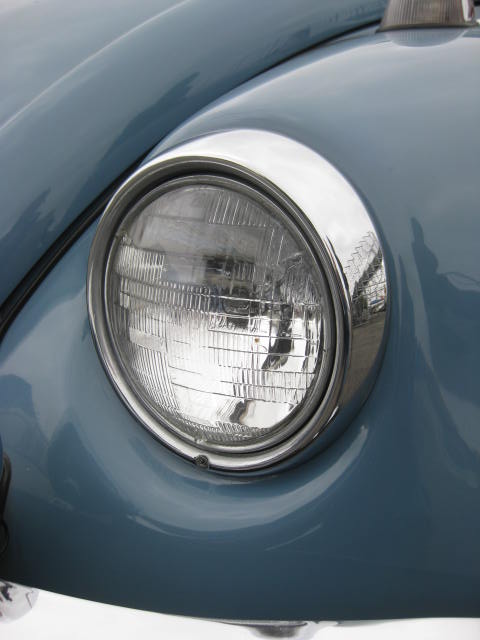 Excellent chrome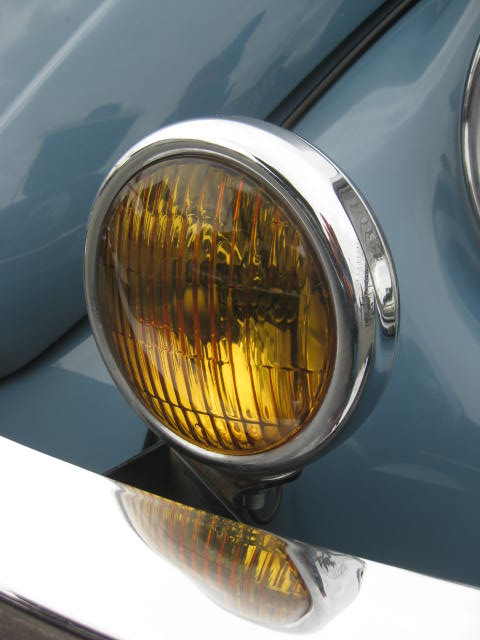 Nice little vintage style fog lights are a very cool addition.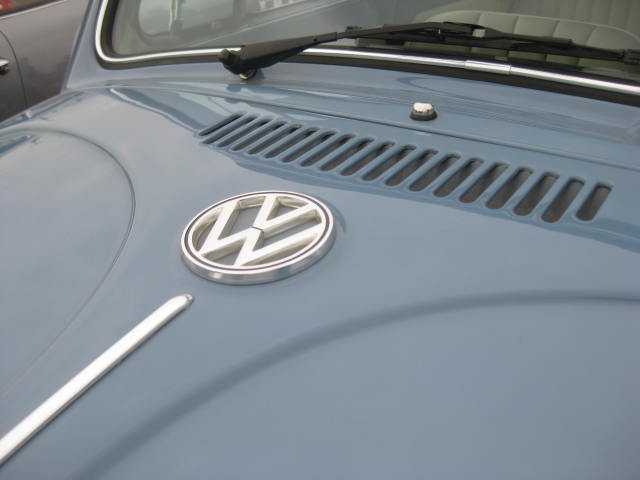 New window rubbers and seals and clean proper trim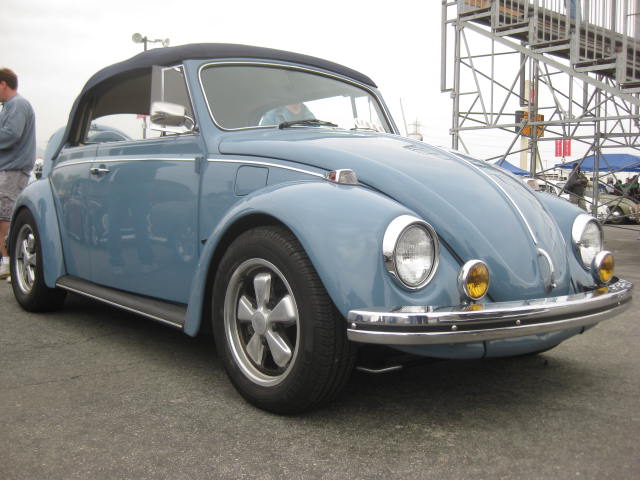 Nice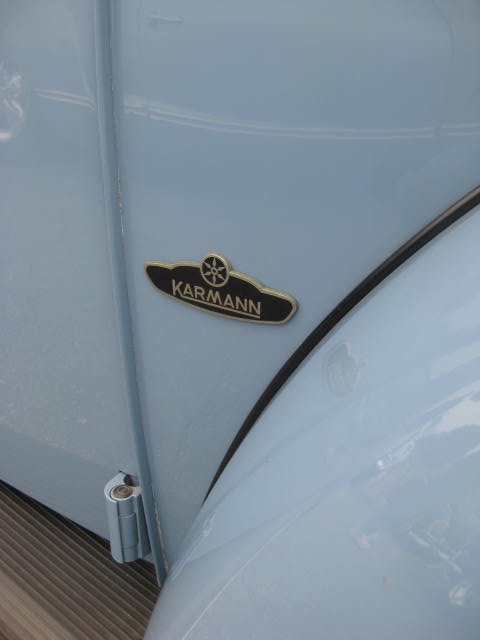 Original Karmann body badge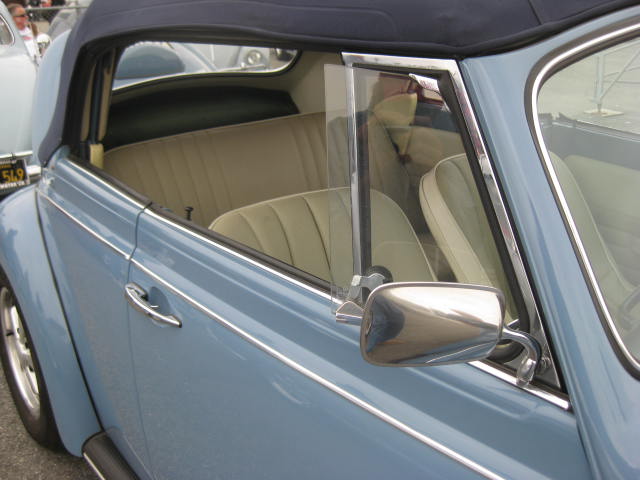 All new window rubbers and scrapers.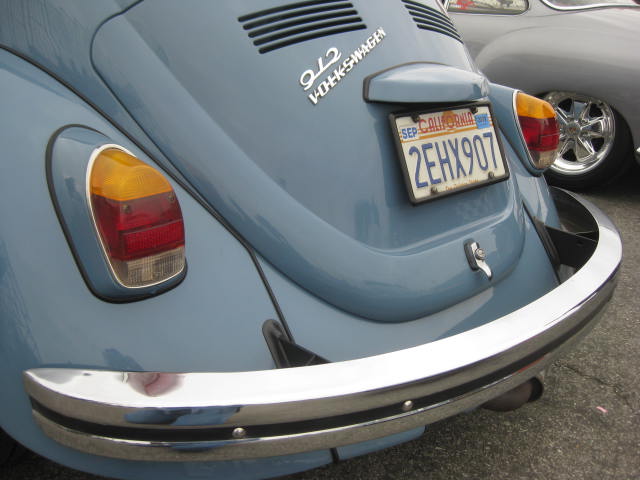 Bumpers are excellent.
Euro style taillights add a little color.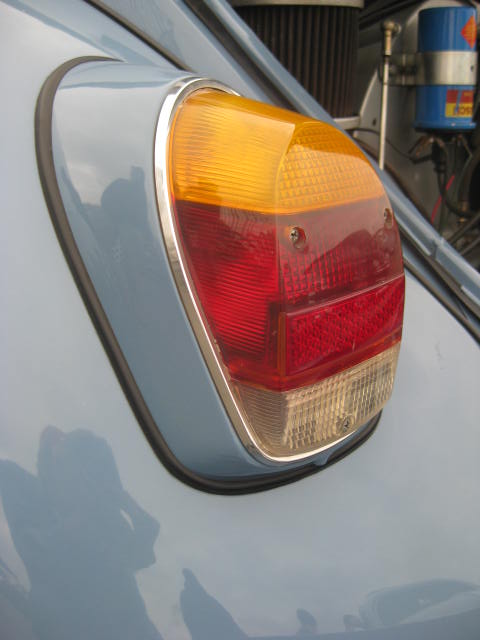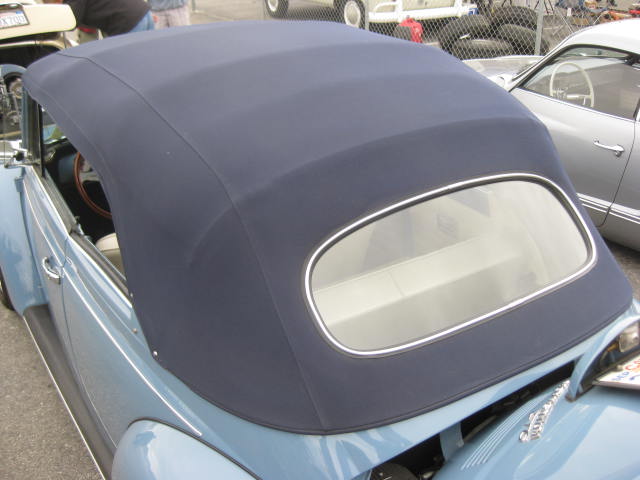 The top is in excellent condition and is done in a very classy navy blue Mercedes canvas.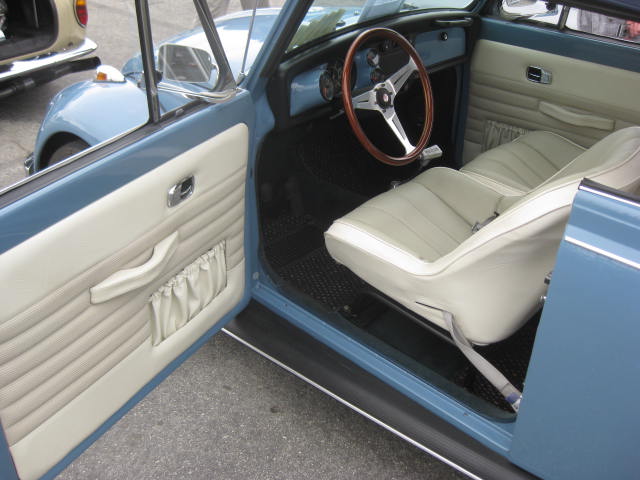 The interior is done in off white with many mild custom touches.
See something missing on the door panels?
What? no window crank?
Yes, that is right...the side windows are not installed.
The owner has them and they are in fine condition, but they were not installed at the time of the build.
It was never to be driven in bad weather, so they did not seem important.
However all the needed parts are there and an afternoon of fitting will get them in place just fine.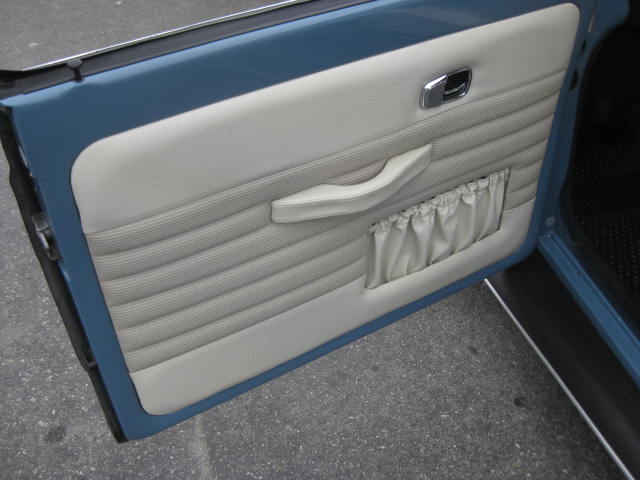 Door panels are done with a hint to the orignial design, but much more substantial and cushy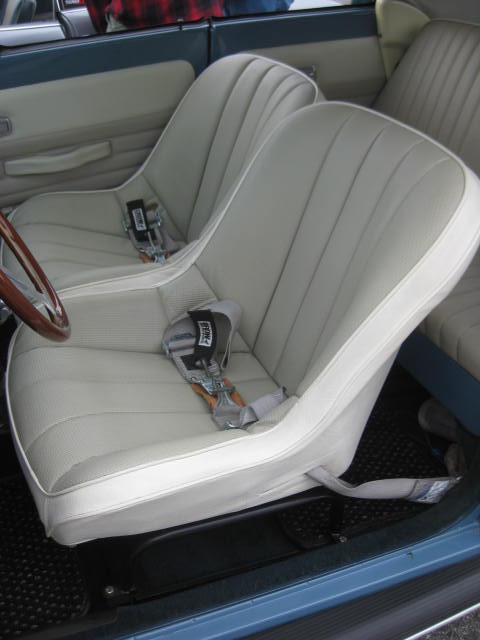 Front seats have been replaced with very comfy buckets that really hold you in place during those canyon runs.
Crow racing belts give you a little hint that this is not "grandma's old Beetle".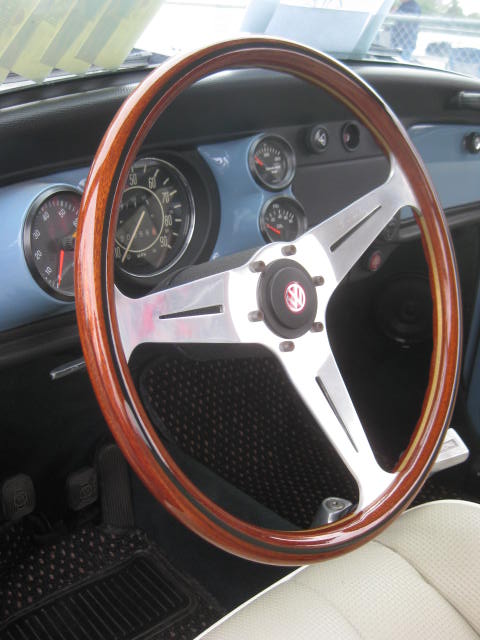 Genuine Nardi wood rimmed steering wheel adds a touch of class to the interior.
And the custom mounted instrumentation is very very unique and well done.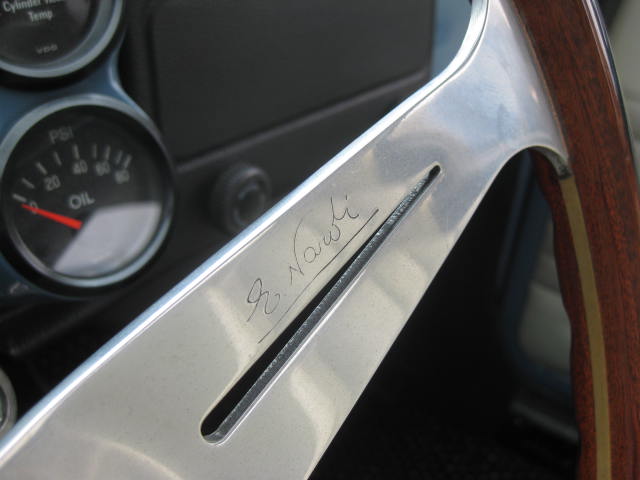 Here's the Nardi signature on the wheel spoke...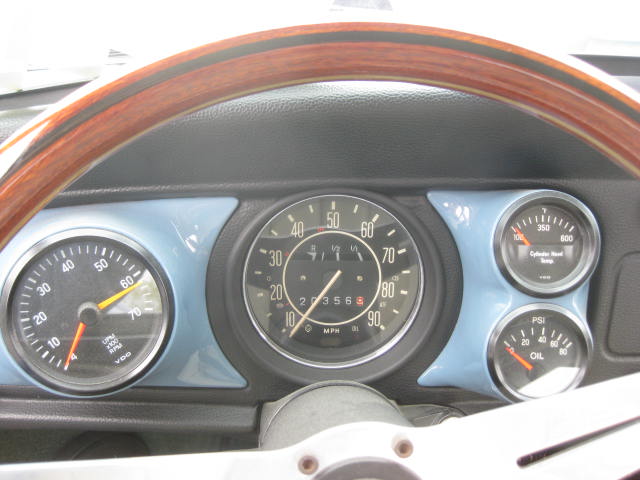 Stock speedo and fuel gauge flanked by a VDO tachometer on the left and Cylinder head temp and oil pressure instruments on the right.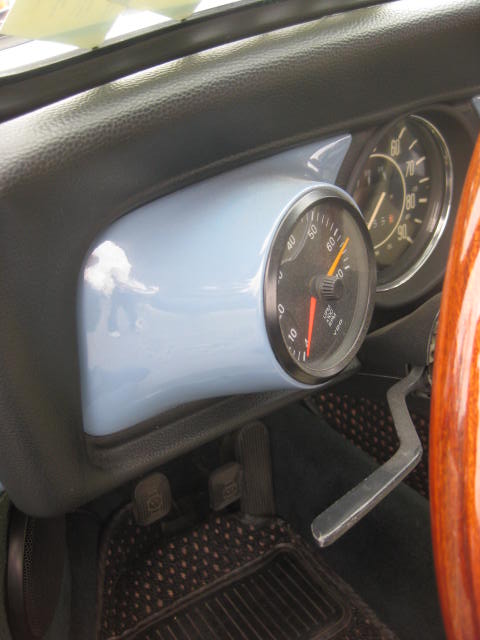 The housings are something I have never seen before...very smooth set up that aims the face of the instruments right at the driver.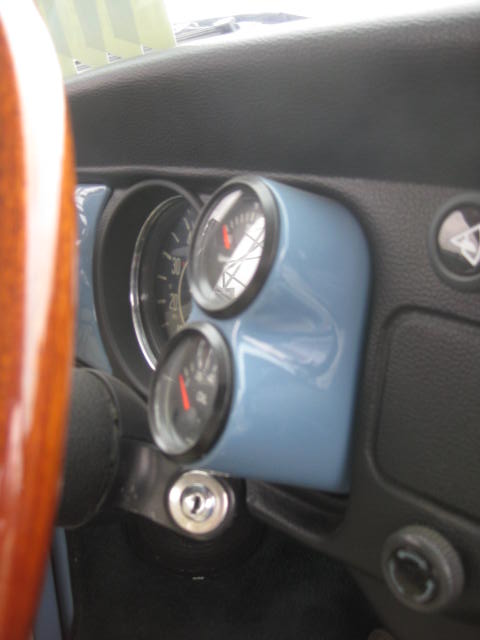 Really trick set up!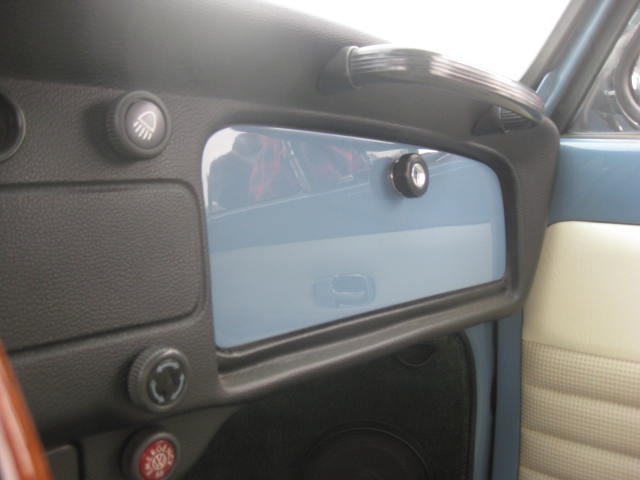 Dashboard is very clean and in excllent shape.
Audio unit is hidden in the glove box.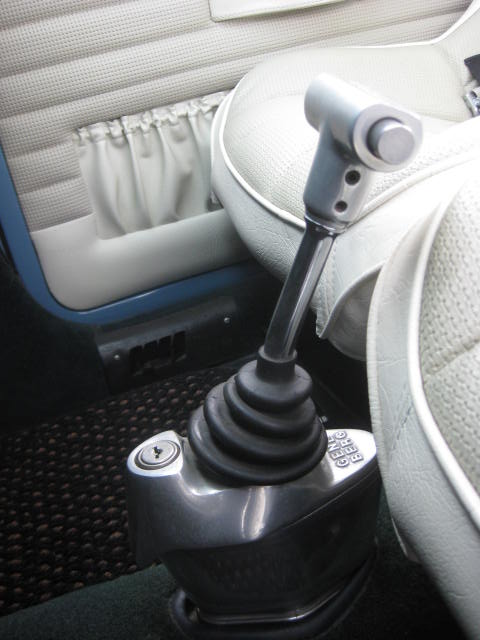 Gene Berg locking shifter!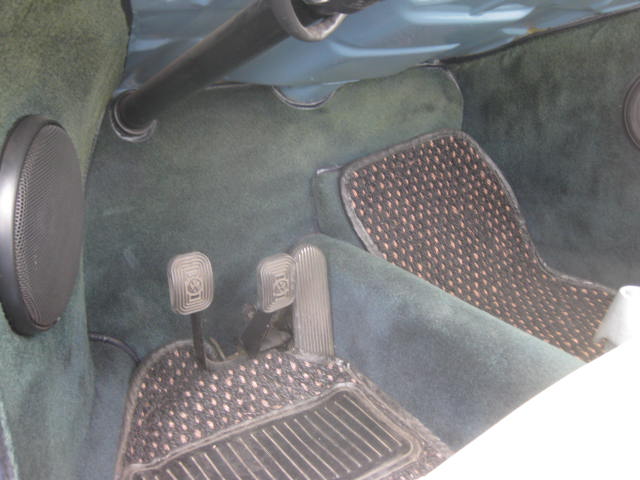 Coco mats and well fit custom carpets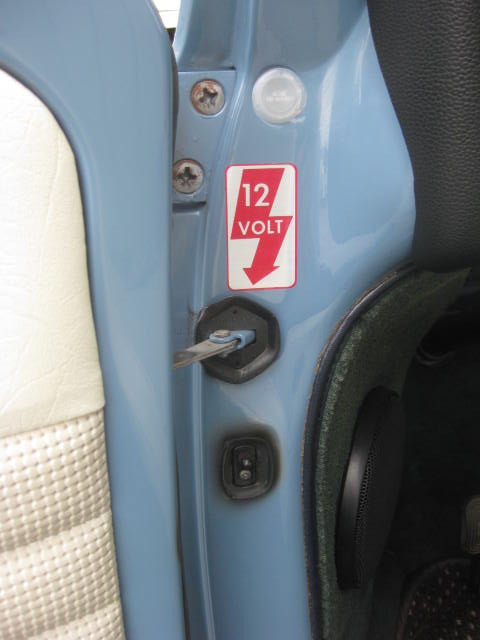 Very clean in the door jams.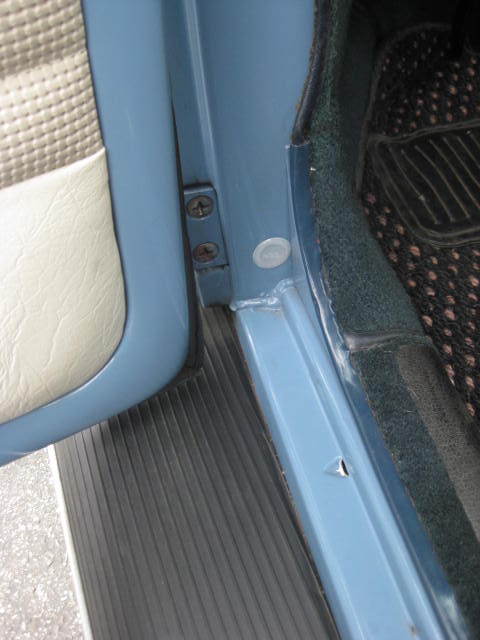 Nice in the deep corners as well...very nice workmanship.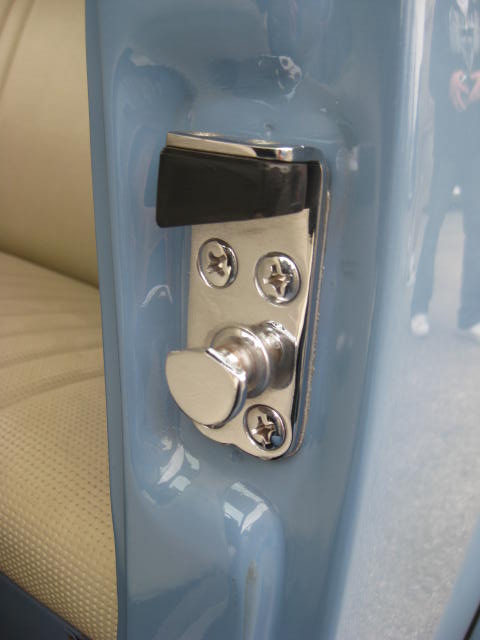 Door latches have been chromed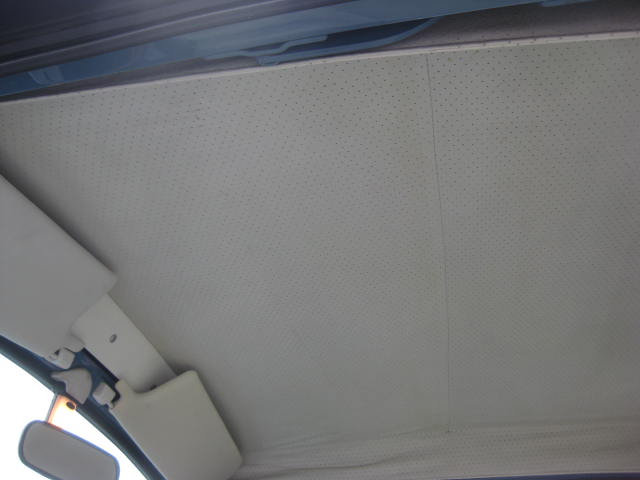 Headliner is clean and well fit.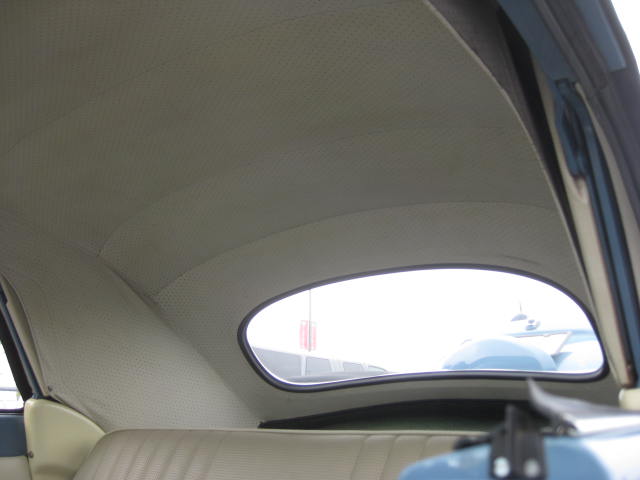 Very nice fit and finish.
Top frame was fully restored and painted body color...another nice touch.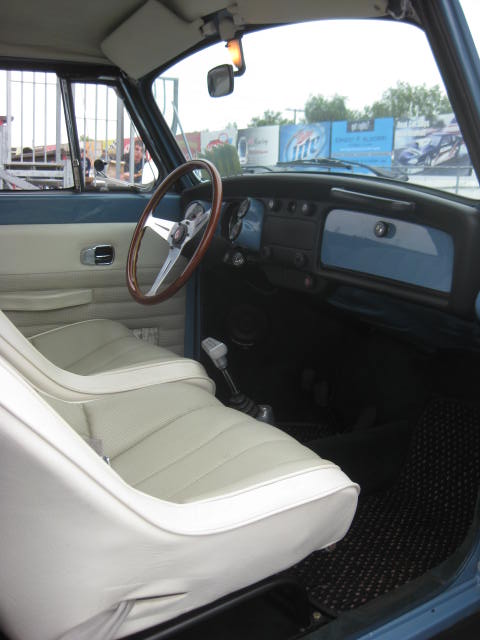 Dome light even works!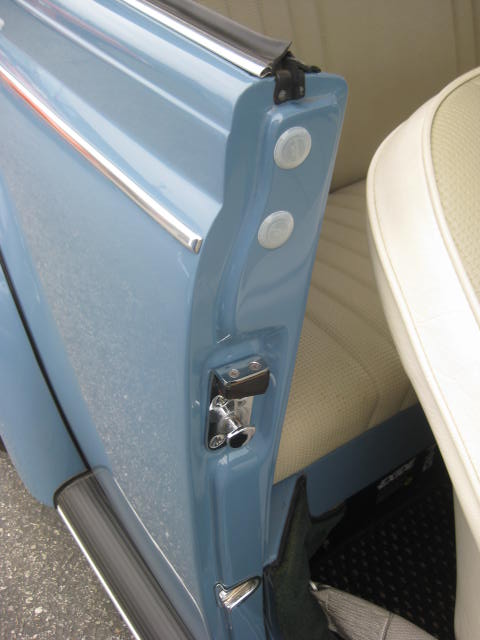 Nice!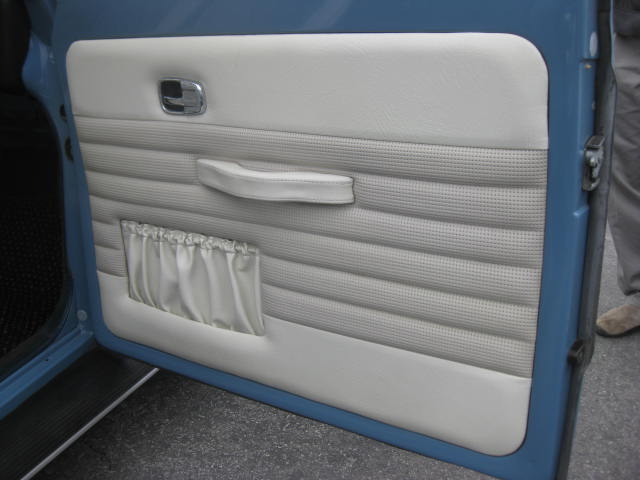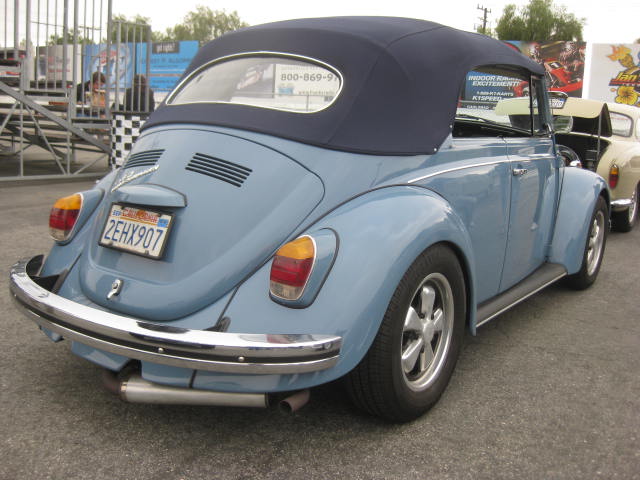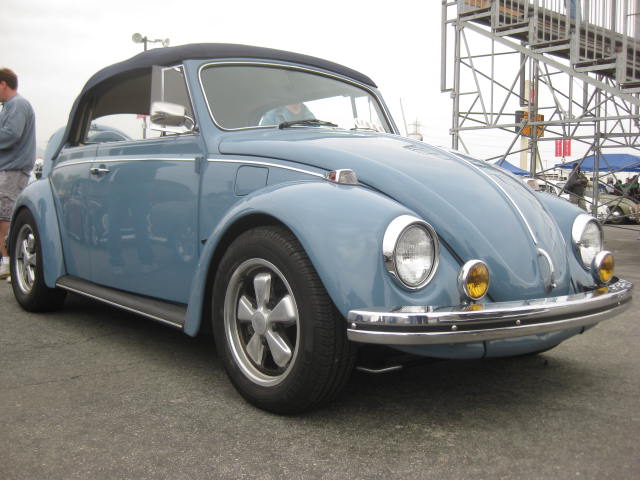 The car was assembled using the best parts from a few different vehicles. As a result, the California title states "salvaged"
but it is certainly not due to damage to the car as you see it here. everything is all top notch and proper.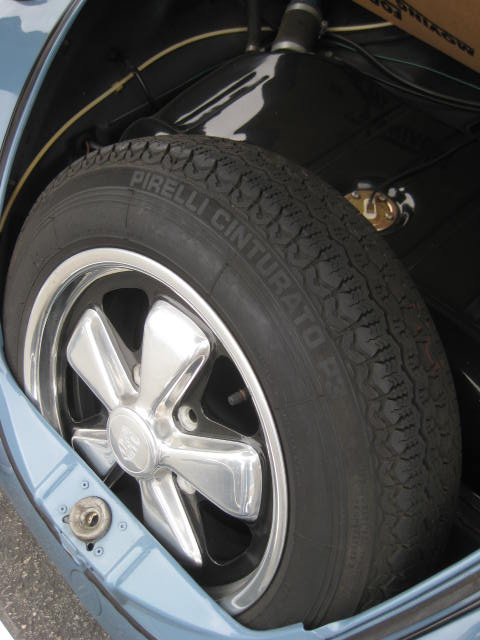 Matching spare wheel and tire.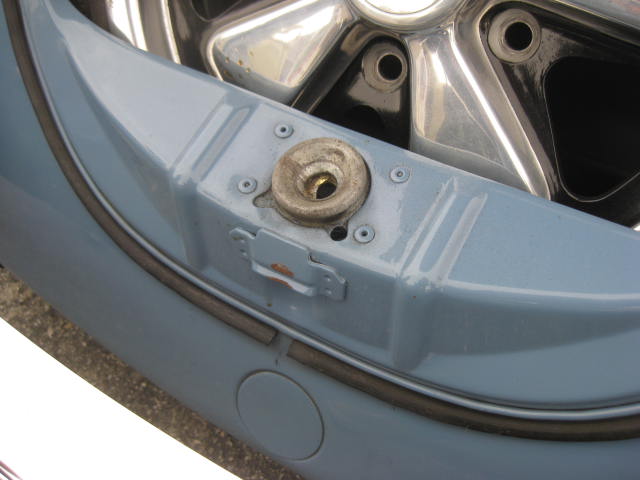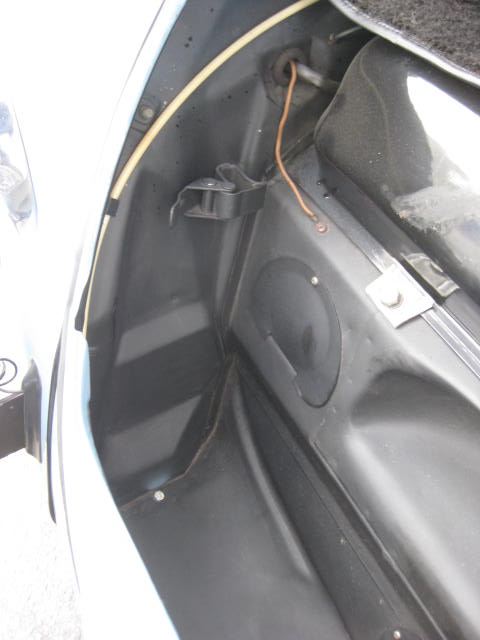 Very straight front body structure.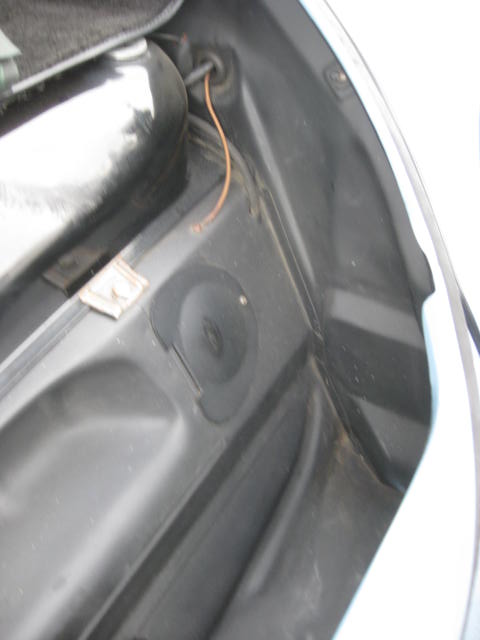 No signs of damage or repair up front here.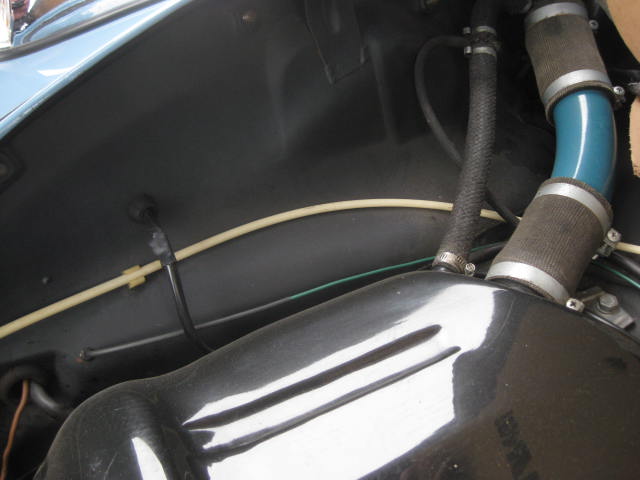 All new wiring and plumbing...clean.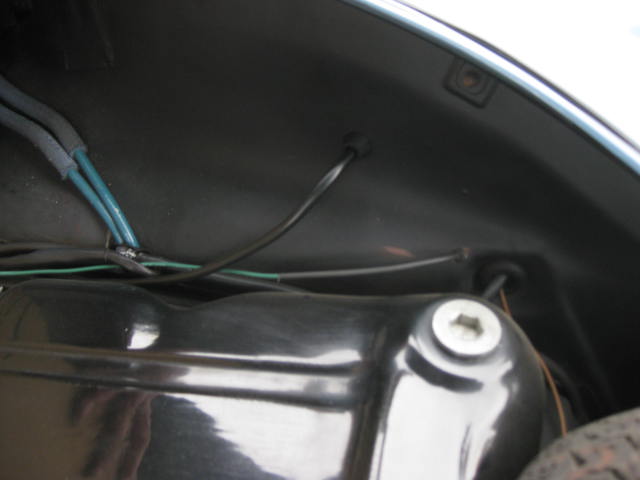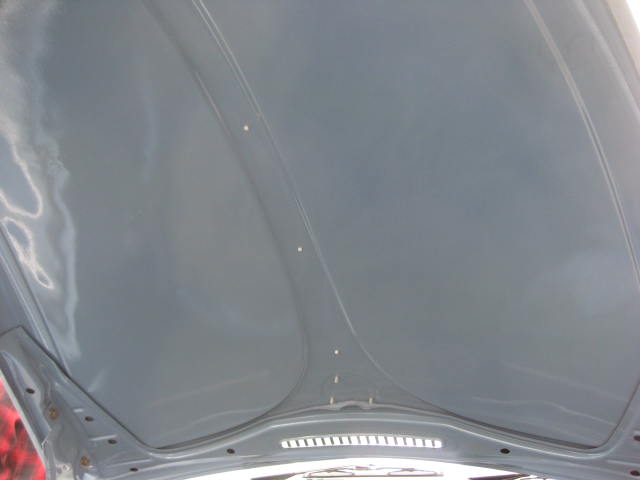 Paint is nice under the hood as well.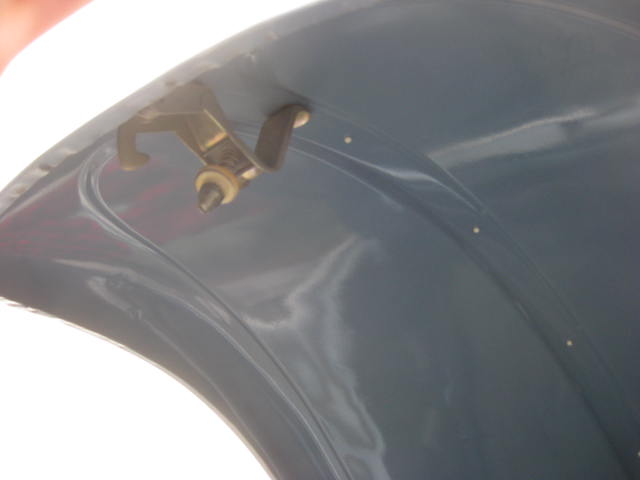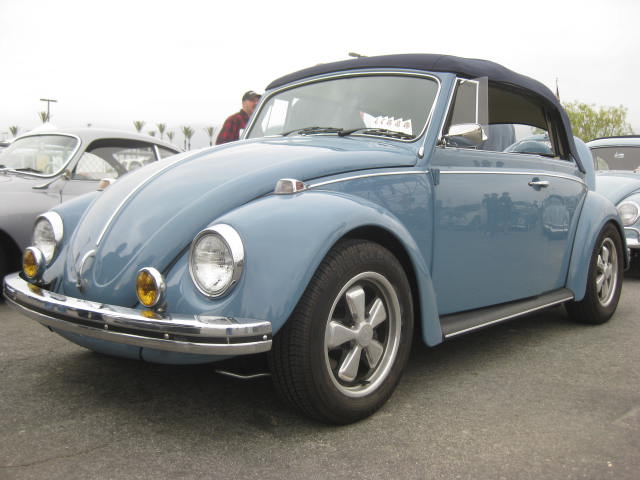 In closing this is really a neat car. With the Porsche engine and other upgrades it makes it a delightful driver that
is suprisingly tight and well engineered. The restoration is of a very high quality and the numerous custom touches make it
truly unique. The more you look at it, the cooler it gets.
SOLD! Please CLICK HERE
For All Current Listings
---
For More Info...CALL
951-767-1600
or email bugnbox@earthlink.net

---
---