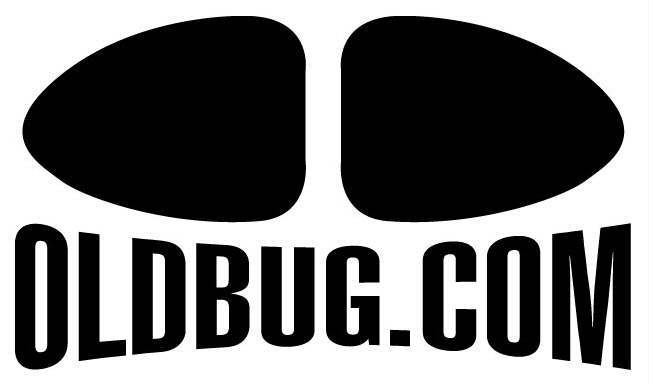 1963 Ragtop Beetle Sedan
"Nascar Herbie" Replica
---


This is a 1963 VW Beetle done up like the Nascar Herbie from the most recent film.
It is not an actual film car, just a replica.
Its a well done re-creation, being built for street use rather than the track, but it sure has the look down cold
and is more fun than you could ever imagine to drive around the roadways.
The car was built for a doctor out of state who has now turned his attentions to anoher project
so this one is now up for sale. It is a car that I think will provide phenomenal fun for it's new owner.
There is simply nothing more magical in the VW scene than to watch some young child's eyes pop wide open
when they see this car going down the street.



The car underneath it all is a 58 Beetle body mated to a 63 chassis.
The car is registered as a 63 which is "the year" that the original Herbie was.
The car features widened fiberglass fenders identical to the film car (from the same supplier in fact).
The hood and rear decklid are also lightened fiberglass from the same source.

Its a great looking car with a good eye for authenticity, pretty much nails the look down pat.

Talk about fun...

Its an agressive looking car with the wide wheels, big wing and all the race car graphics.
This car has had some performance mods done to it as well, so it really gets up and goes.
I dont think you'll be able to draft Jeff Gordon with it, but it's still pretty quick.

The rear wing is a good bit of work.
The wing panel itself is made of an ABS material, with the wind splitters being machined out of aluminum.

Under the rear wing are hand crafted aluminum supports with stainless steel ajustable support hardware
with quick release attachment points. Its a slick set up, the wing angle is adjustable and it all looks serious.

Here's another angle of the rear wing.

The interior is raced out as well. The film car just had a single seat and a rollcage, so it wouldnt be much fun for
hauling the family around, where this car has been set up for show as well as being a useable car.
The front seats are nice firm racing buckets with adjustable backrests, so you have simple acess to the back seat.

VDO instrumentation has been put in place but is not wired up, currently just for looks.
The wiring harness in the car is brand new and everything is functioning properly other than these aftermarket guages.

Very cool and clean racing size steering wheel.
Radio block off plate in the dash.

Empi trigger shifter, just like in the film version..
New carpets.

Slick aluminum door panels and custom handles.

Here's another shot of the seats.

Rear seat is stock vinyl material.

Aluminum panels in the back seat area too.

Carpet is all brand new, headliner is smooth grade grey vinyl.
New window rubber all around.

Factory slide back sunroof.
Fittment of the headliner isnt fantastic, but it still looks ok.
It's clean and no big holes or damage.



Visors are sprayed in grey to match the headliner.

Let in the sun!

Brand new sunroof cover from TMI.

Freshly built 1776 cc powerplant with brand new dual carbs, exhaust, etc...all fresh.
We had this engine tuned and dialed in by legendary VW drag racer Clyde Berg after it was built.
He's made it run just great!

The wiring in the car is all brand new and was professionally done.
The car is a blast to drive...it is pretty darn quick and with the fat tires it handles pretty well too.

One piece side windows, all new.

Accurate recreation of all the graphics.



Goodyear Eagle Nascar tires are brand new all the way around.
Wide racing wheels look dark and serious, brake drums sprayed silver.
Front axle beam is freshly rebuilt and features adjustable ride height and all new brake parts.



These rear tires are super wide...really cool look.
The front and rear fenders are far wider than stock, and this wheel and tire selection fills the width perfectly.



Headlights have the eyebrows.

Under the front hood is clean and basic.
Sprayed black and the tank in grey.

Its a very cool looking machine that will undoubtably bring many smiles wherever you go.
We are still finishing a few small details on the car right now but it should be ready to go very soon.
So look past the few small missing bits (like the body trim) as it will be on the car before it ships.
What a fun ride, and at a very reasonable price.
There is a lot of extra stuff on this car, many handcrafted items and it would be a very hard car to replicate
for this kind of money.

SOLD!!
---

Fore More Info...CALL
951-767-1600

Or Email bugnbox@earthlink.net