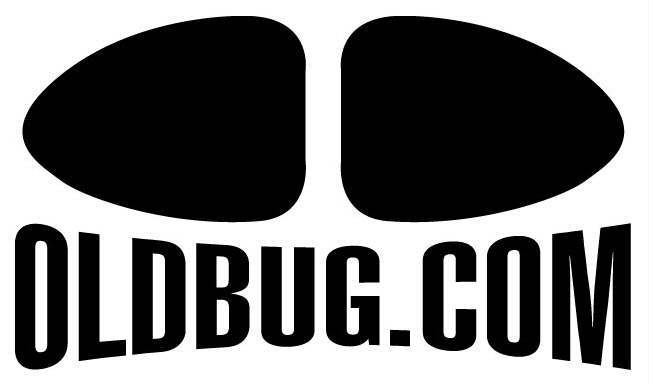 1962 VW 23 Window Deluxe Microbus For Sale
---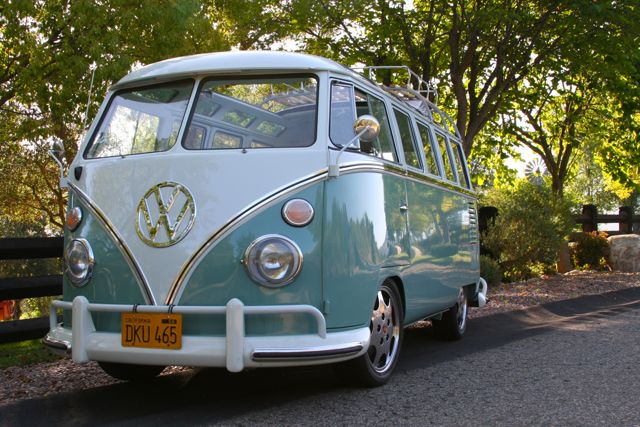 This 1962 23 Window Deluxe Microbus is stunning.
A very fresh, and very complete every nut and bolt restoration from the ground up.
Extremely well detailed top and bottom and top quality parts and materials throughout.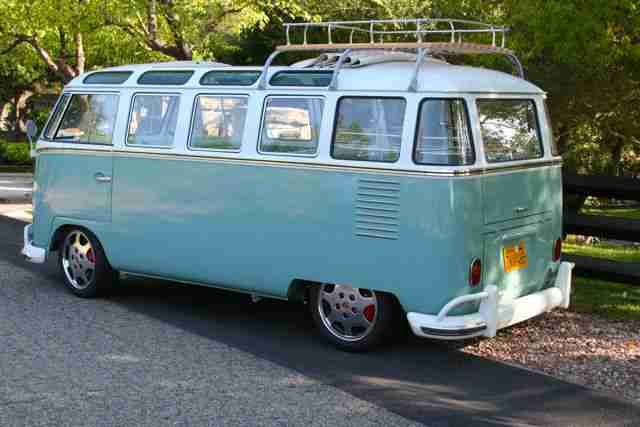 The Bus retains the classic look and color but has mild bolt on upgrades to drivetrain and suspension.
The owner has the stock parts to return to original and this could be negotiated into the price.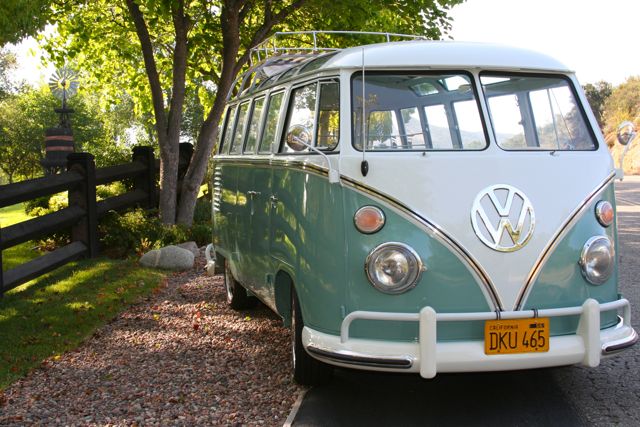 Fantastic original color combination of Turkis and Blue White is perhaps one of the best of the era.
This is a very very nice quality Bus that will make any owner proud.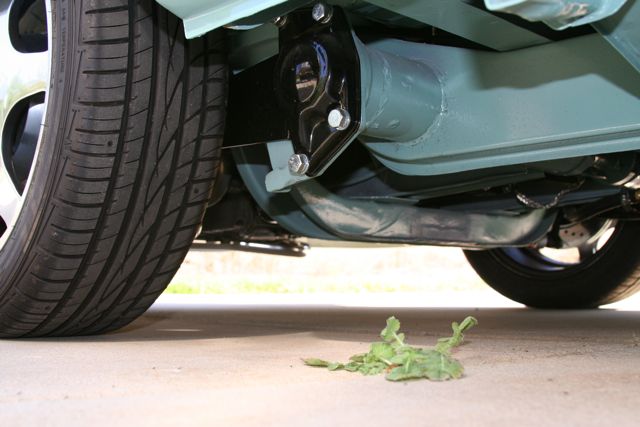 The underside of the vehicle is very well detailed and painted.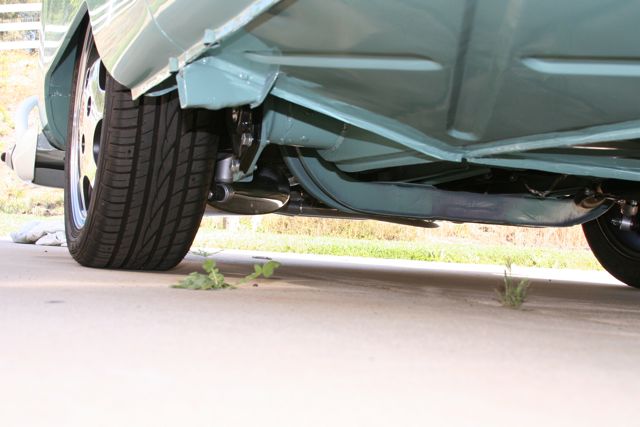 Very solid example and nice workmanship.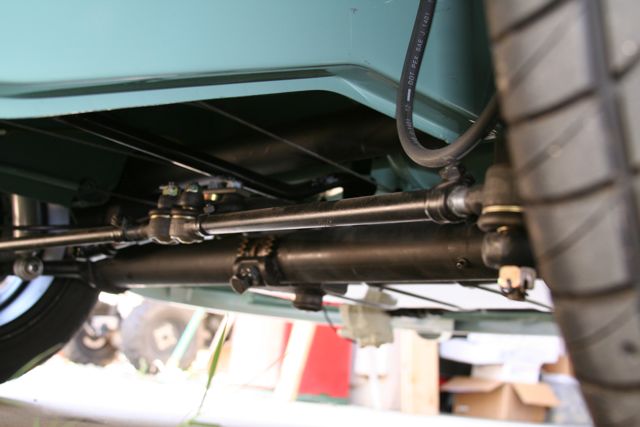 Wagons West adjustable front beam allows for your choice of ride height.
All tie rod ends and bushings and such...everything is new.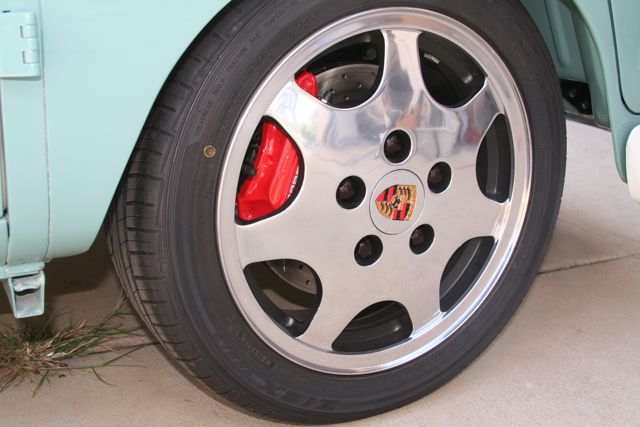 944 turbo brakes 4 piston calipers, cross drilled rotors and Beautifully detaile Porsche wheels with new tires.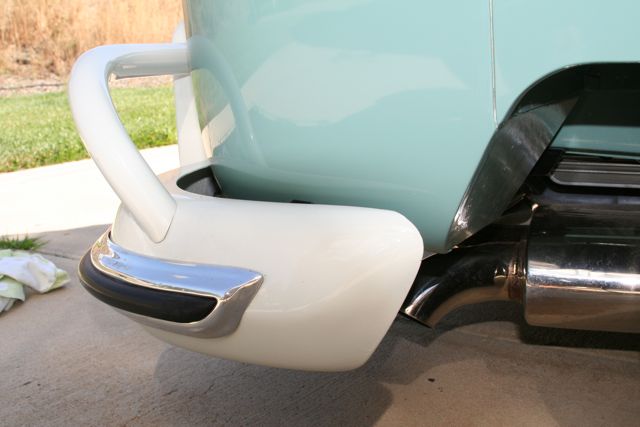 A1 polished stainless performance exhaust peeking out under the fender.
Bumpers are cleanly painted and feature the correct aluminum trim.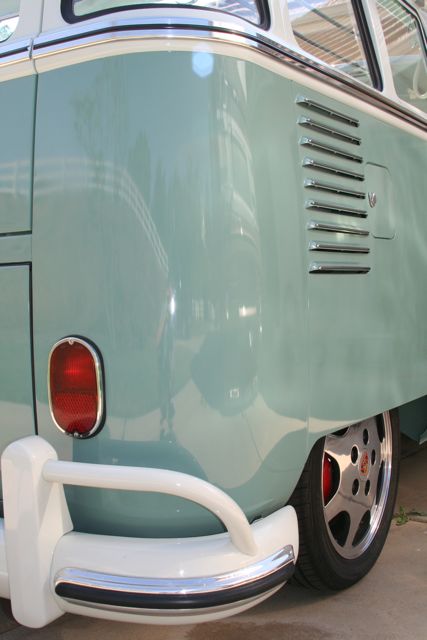 Very smooth and glossy paint finish and very straight down the sides.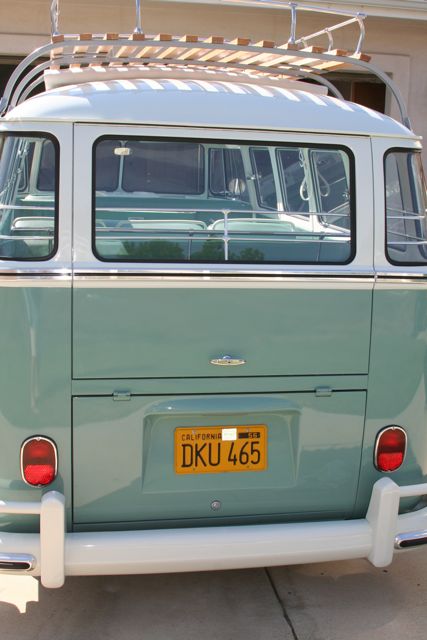 The wood slat roof rack and the vintage California plates...acessories and details like that do so much for a vehicle.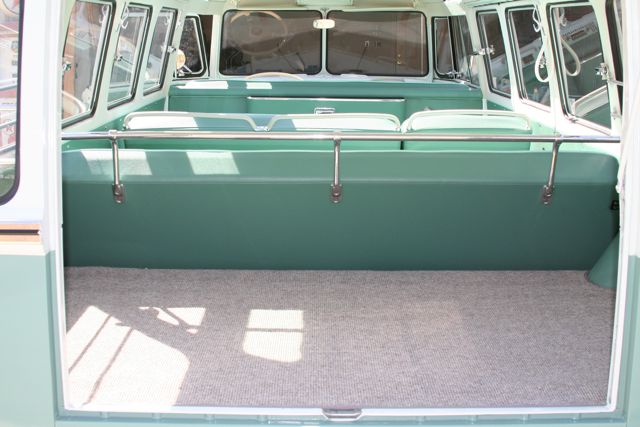 The interior of the Bus is all new and very well done by the craftsmen at Collins Auto Trim
here in Southern California.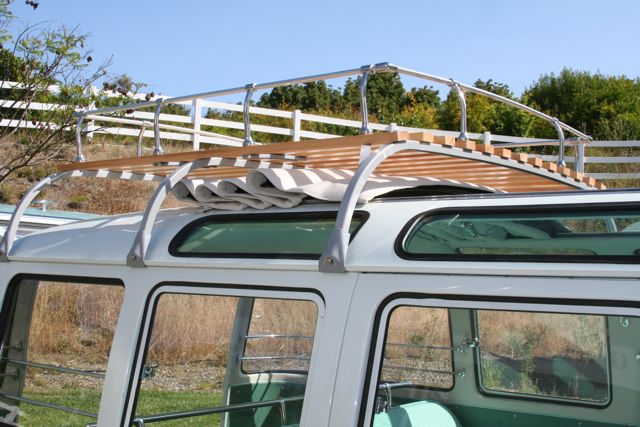 All window rubber and body seals are new. The sunroof is all rebuilt and restored as well.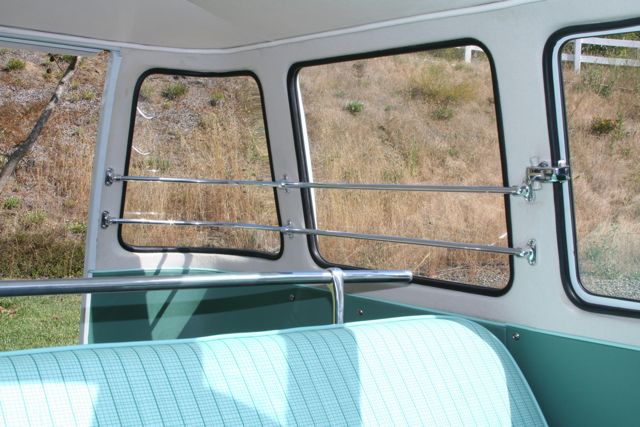 The "jail bars" and luggage rail are present and accounted for and in fantastic condition.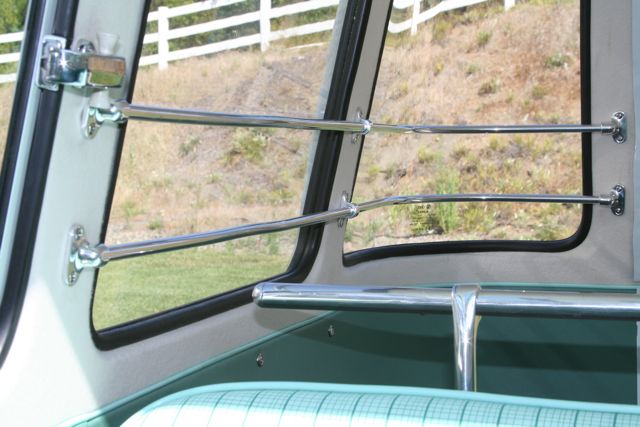 The cloth headliner is very well fit and tight on the window posts and such...nice work!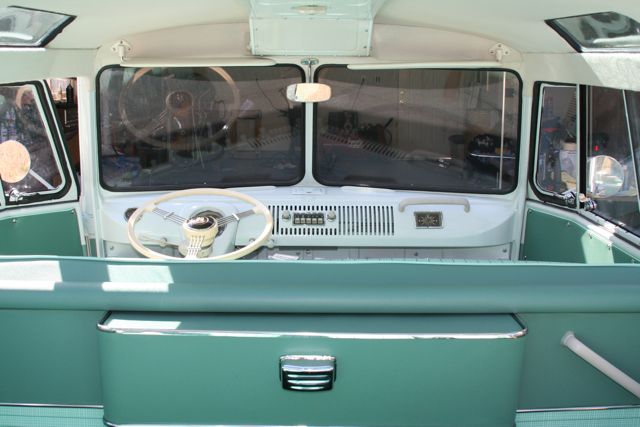 Bench front seat, all interior panels are new and excellent.
Nice clean dash and a very cool accessory "Banjo" steering wheel.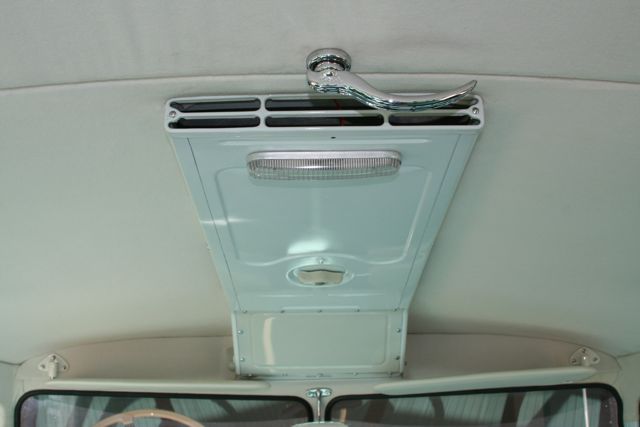 Fresh air box is nice and clean with new hardware.
Correct "Golde" sunroof handle.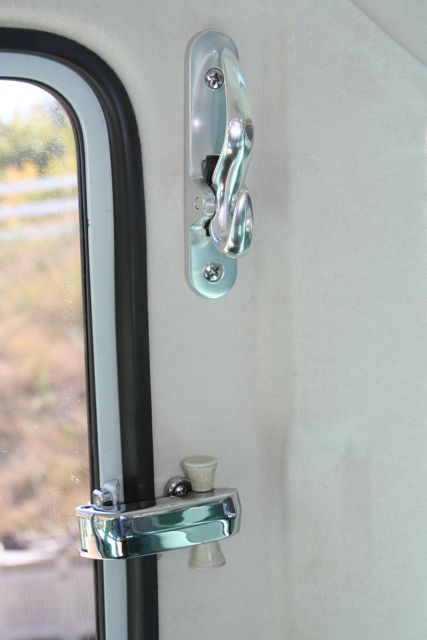 Pop out latches and coat hooks are all here.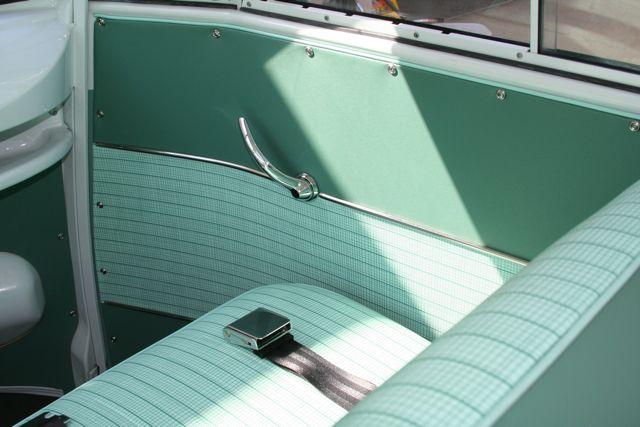 The one variation from original on the interior is the use of the green mesh pattern material on the seating
surfaces. As original this would have been solid green and the only use of the mesh print on the centers of the panels as
you see here. While a slight diversion from factory I think this really looks fantastic!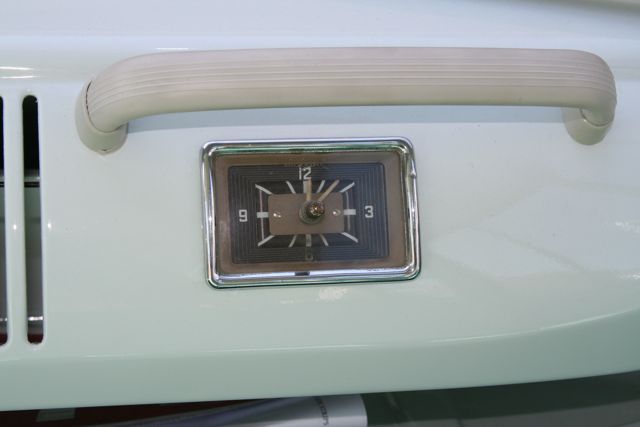 Dash clock is present and clean.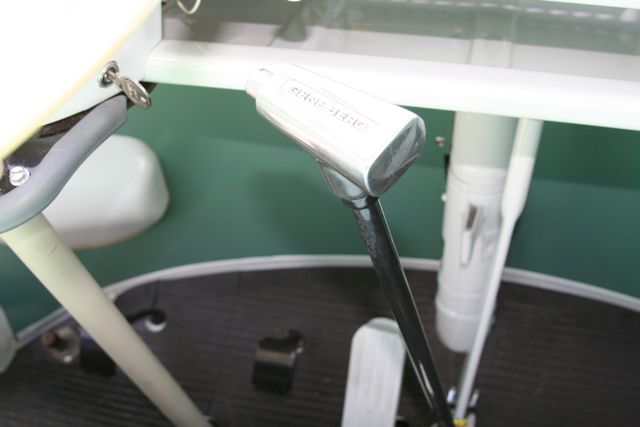 Locking Gene Berg shifter is another nice upgrade.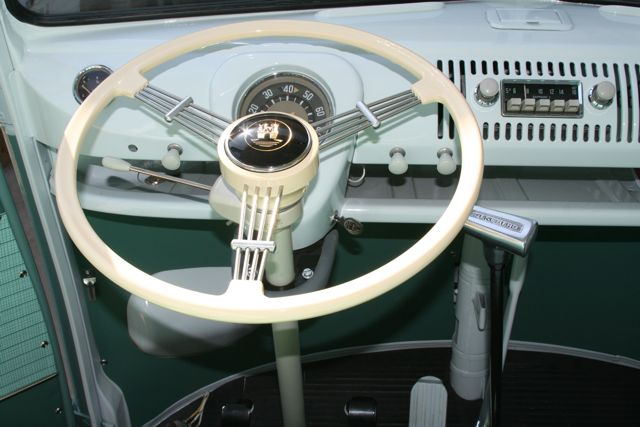 The Banjp wheel is very cool looking and with the big Wolfsburg crest horn push is is a great set up.
Note the original radio in the dash too.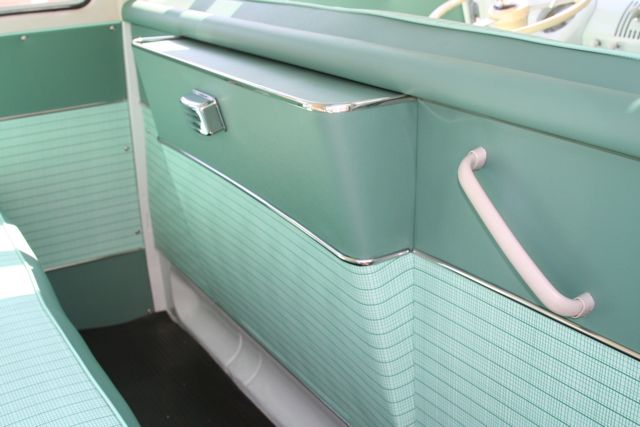 Bulkhead panels are well fit and trimmed.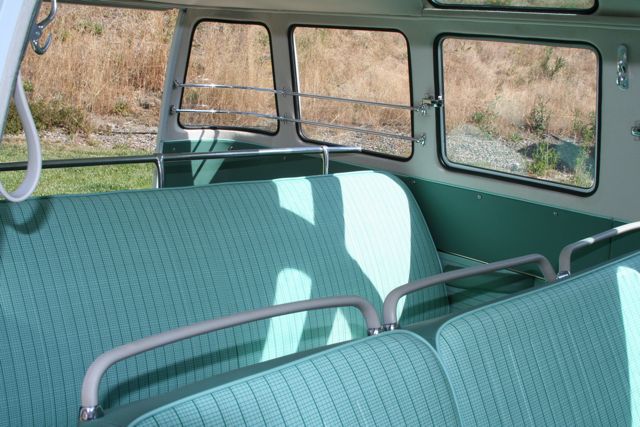 Center seat has the proper grab handles.
All window and door rubber and window felts are new and the glass is excellent.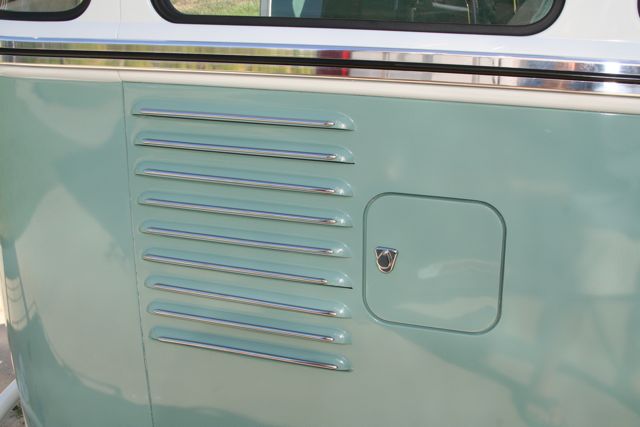 Small trims on the engine vents are in great condition.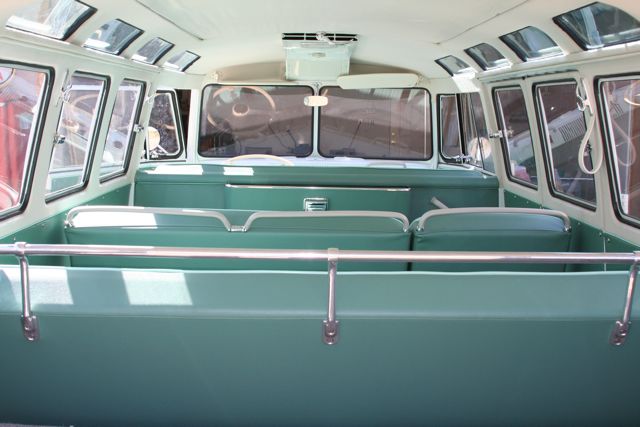 This is the 9 passenger seat formation...so you can get the whole party in here!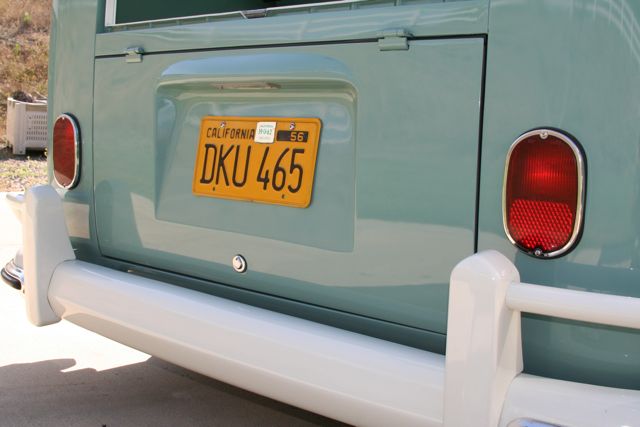 Excellent fit and finish of all panels.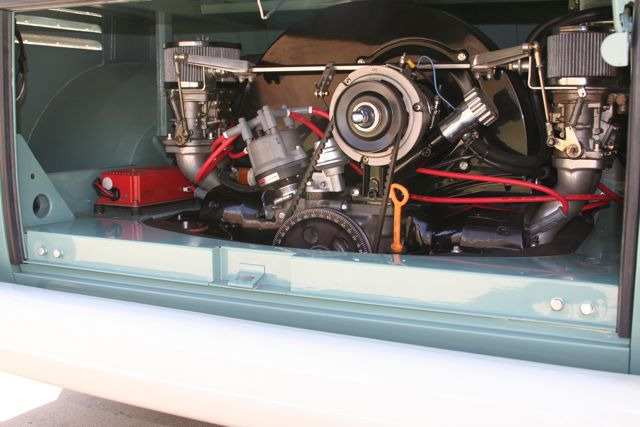 2275 cc performance engine is a big horsepower upgrade over the original 40hp unit.
44mm Weber carbs feed the engine, MSD ignition system sparks the fuel and all the top quality
internal parts keep the engine running smooth and strong.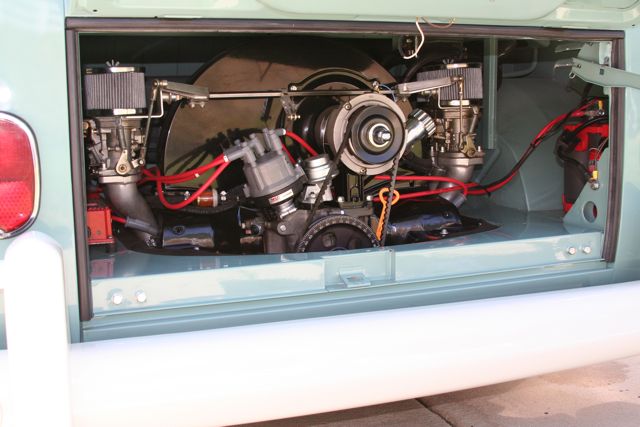 Engine room is wonderfully clean and well detailed.
Optima battery is a great thing as well...no spilling of acids as the originals did.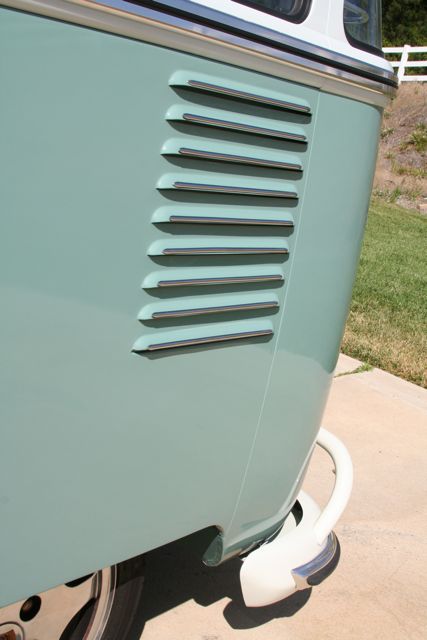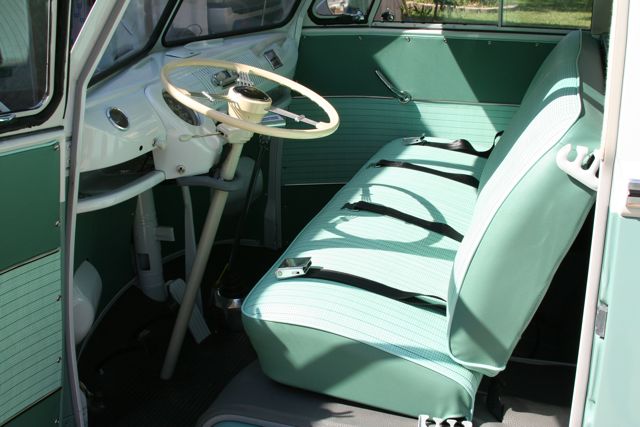 The interior is beautiful...the colors are fantastic.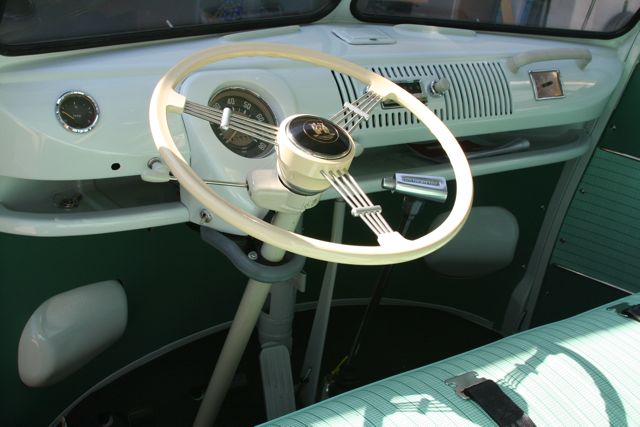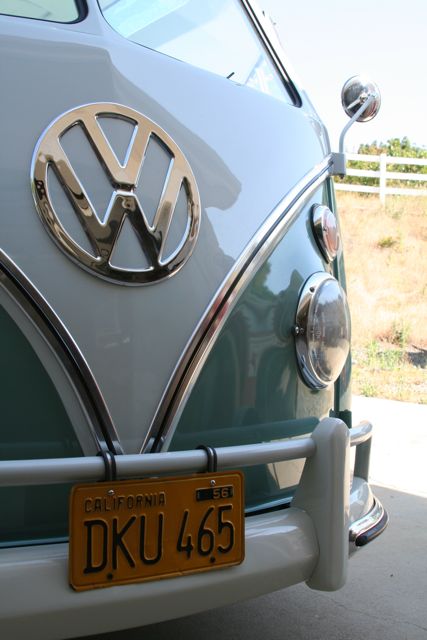 I love this shot...there is nothing else out there on the road that compares to a vintage VW Bus.
It is no wonder they are so highy prized and highly priced.
The values on these have been swinging upward with amazing speed and the demand is very high.
We get at least 2 calls a week from folks looking for a 21 or 13 window Microbus!!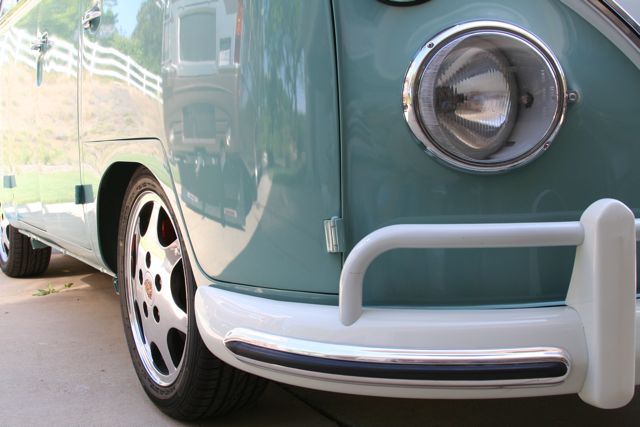 This shot shows the smooth body and nice fit and finish.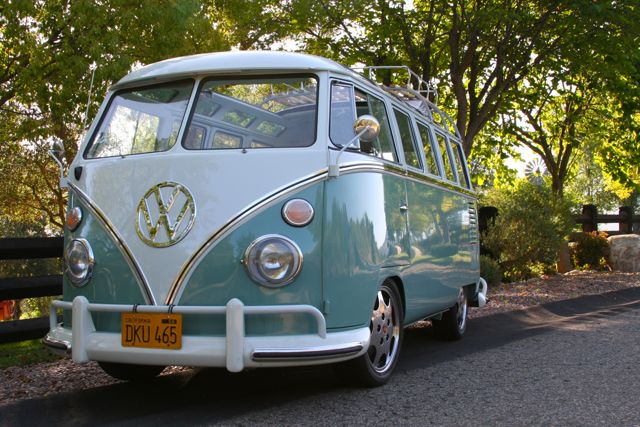 It is gorgeous.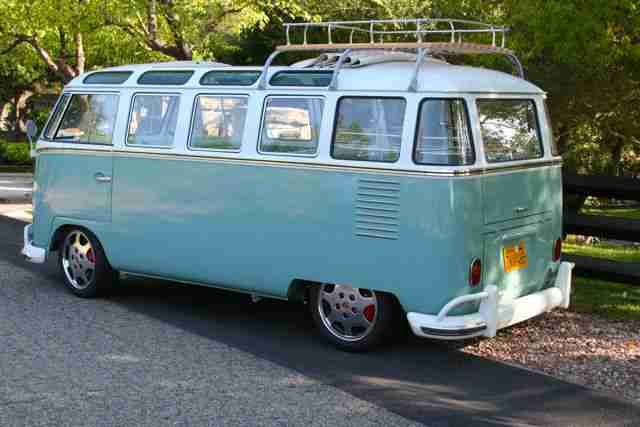 Keep it as is and have the benefits of the improved performance,braking and handling
or revert back to stock with whitewalls and hubcaps...do it as you like it.
Everything is a bolt on.
I love this one just as it is. It is a dream car.
This is really one of the cleanest we have seen and it is hard to find fault with.
It takes a lot of time and money and focus to build one to this level.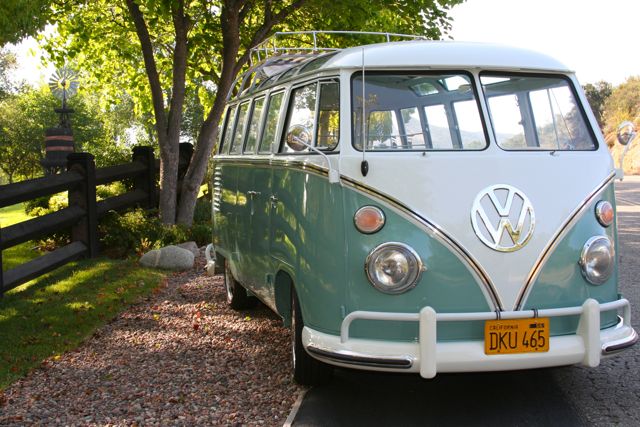 Just beautiful.
SOLD!
But we have others!
CLICK HERE
for all current listings
---
For More Info...CALL
951-767-1600
or email
oldbug@earthlink.net
---