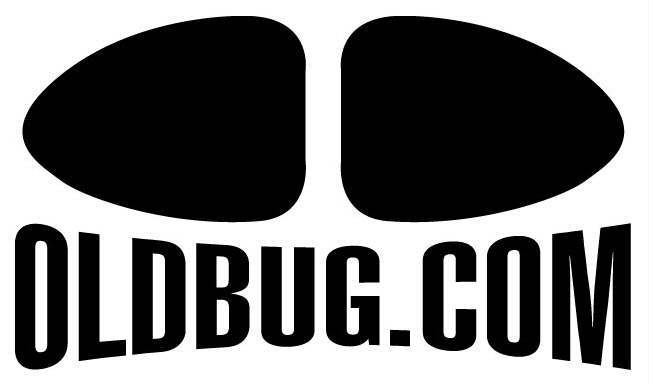 1971 Westfalia Hardtop Camper Project For Sale
---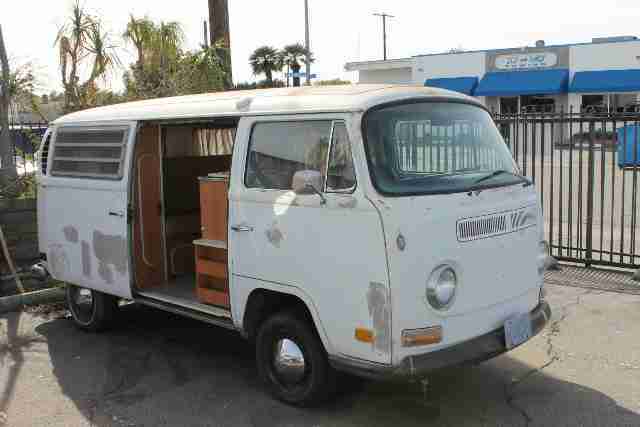 OK...you have been watching VW Bus prices climb higher and higher and you are one of those
enthusiasts that takes pride in "what you built"...not "what you bought"... well this might be the Bus for you!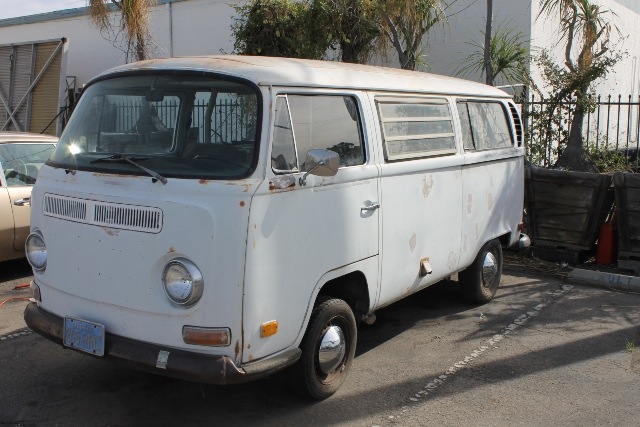 Original California Bus...factory Westfalia hardtop camper...super solid
and pretty darn straight and complete...it just needs some love.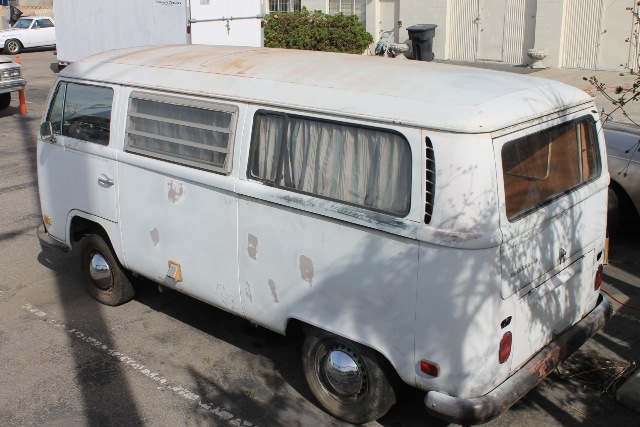 This is what I call a great "base car"...something that has a very solid foundation
and would be a fantastic example to restore.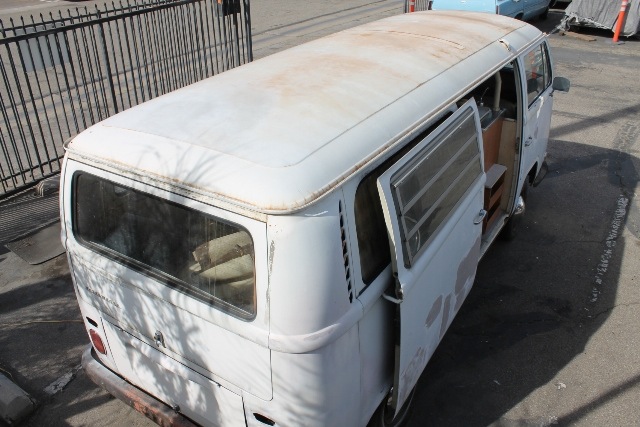 Oh sure...you could get it running and drive it as it is I suppose...it has a decent "patina" as well.
But for me, a fresh coat of paint and a little trimming...this could be the diamond in the rough you have heard tell about.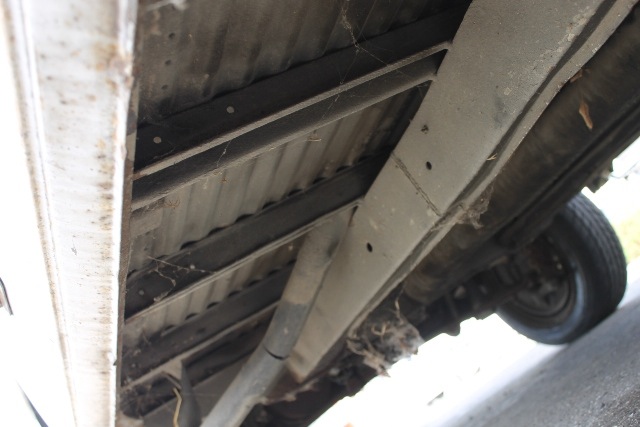 The most attractive part of the Bus is just how solid it is underneath...this baby is DRY!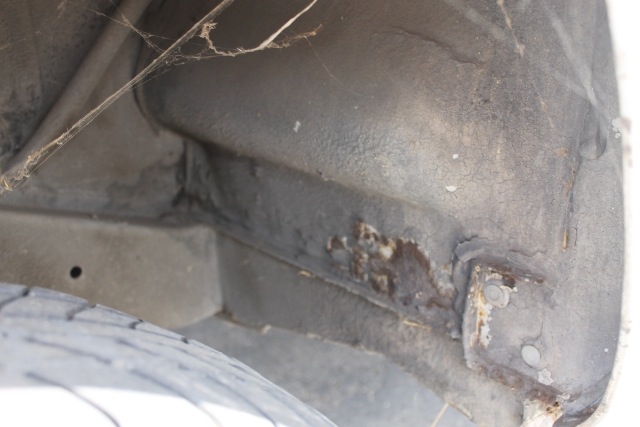 This is perhaps the worst rust spot...just a wee bit behind the front wheel...
and it looks like it may be something you could scrape and treat and be done with.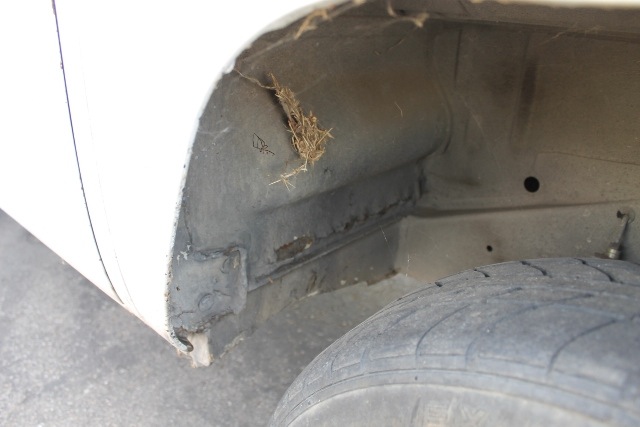 A tad bit of undercoat lifting here on the passenger side too...but really minimal.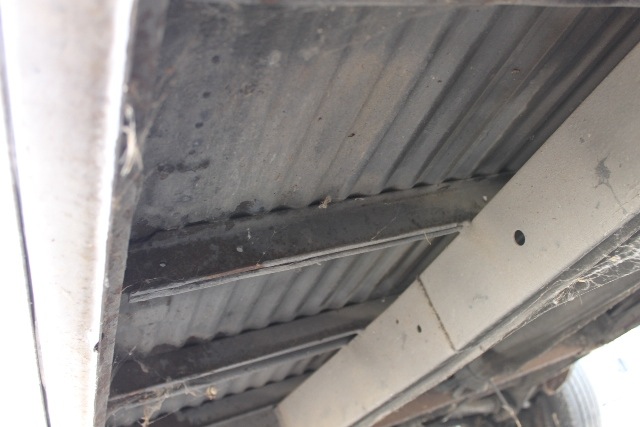 Finding one this solid is getting really difficult these days...all of them seem to have some rust issues in the lower flanks.
But this one looks great!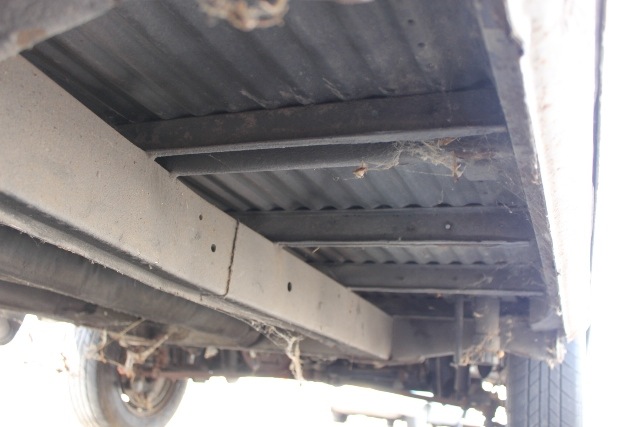 Cobwebs come free of charge!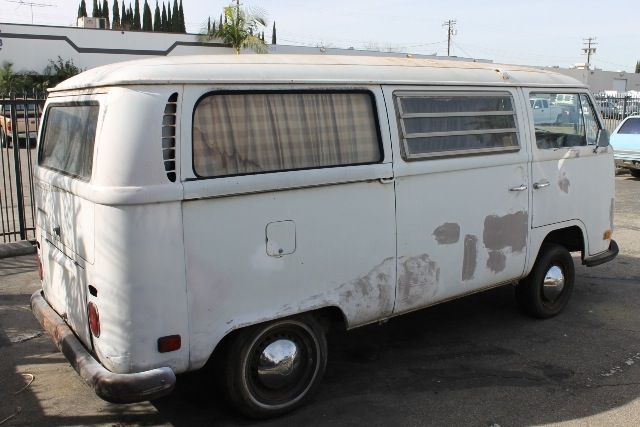 The outside body is really pretty straight as well...a couple bumps and bruises and some
amateur bondo blotches over small dings.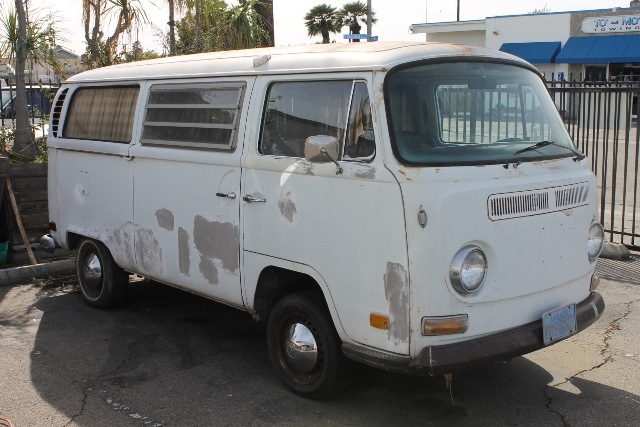 She is a straight old bird...just needs her feathers fluffed and then she is ready to fly!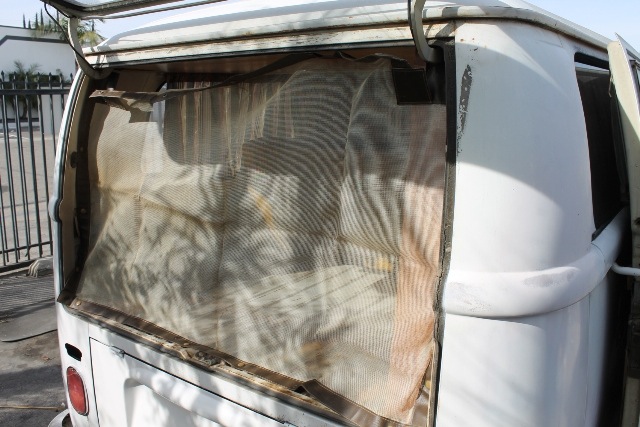 The camper bits are all here too which is a mega-bonus.
Check out the original fly screen for the rear hatch.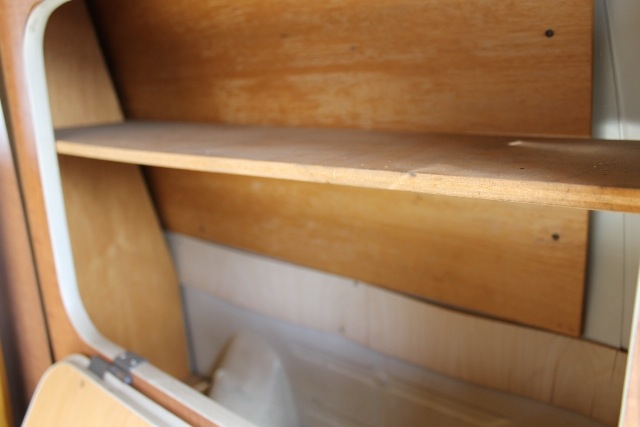 Cabinets are all here and pretty solid.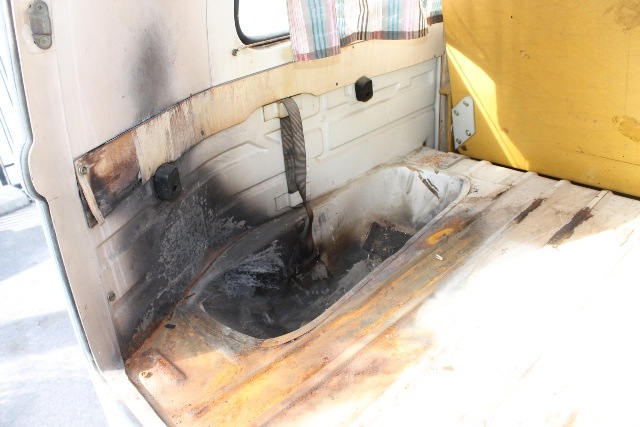 The Bus had a minor engine fire at one point, which is why it was parked...fortunately it was put out before it got in
to do any serious damage...as you can see here...it was very close!
The rear pad was damaged...but that is it on the inside!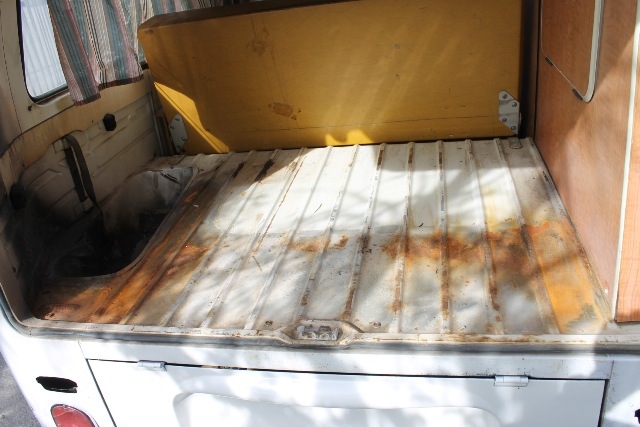 Solid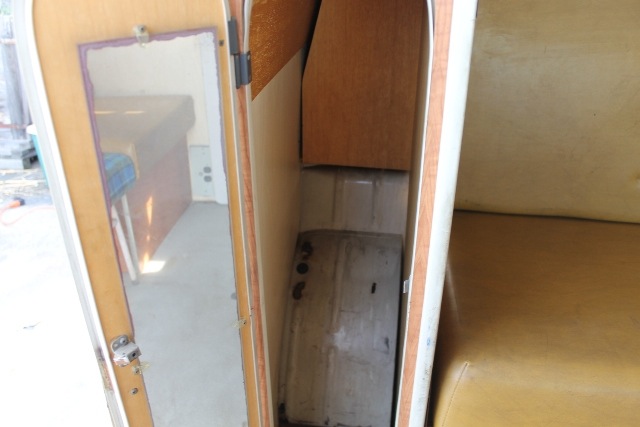 Closet has the mirror and is clean inside.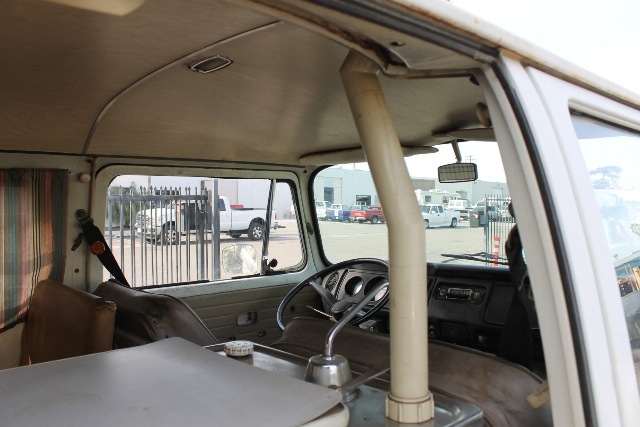 Sink and fridge table with the air vent tube intact.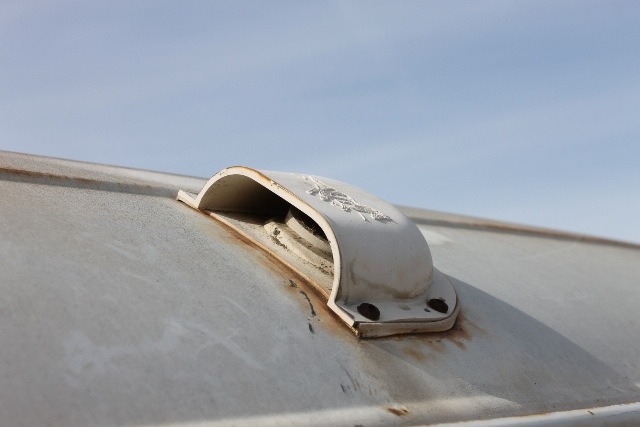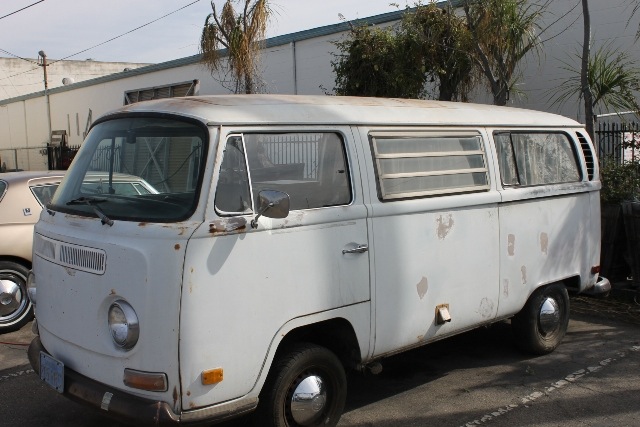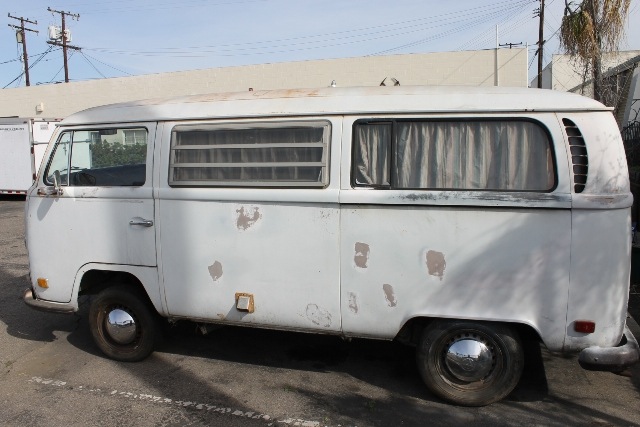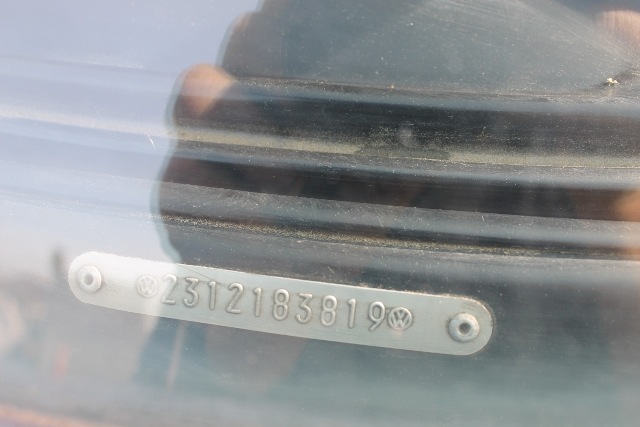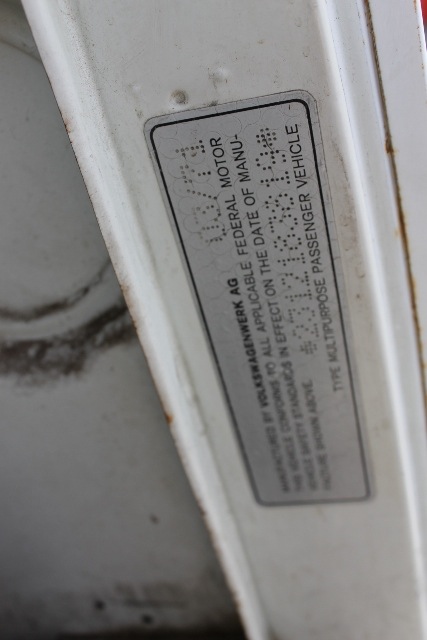 All the original decals and such in the door jams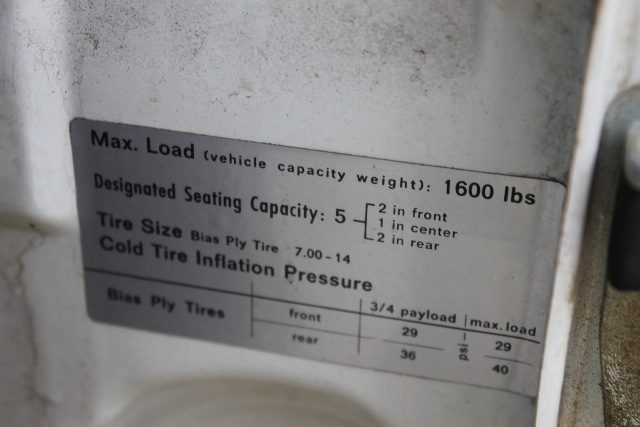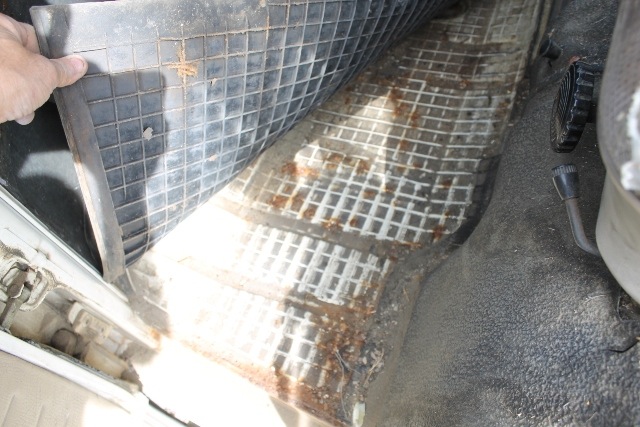 Front floor looks super solid!!
This is really a dreamy find...so often they have big holes or nasty patches under the mat.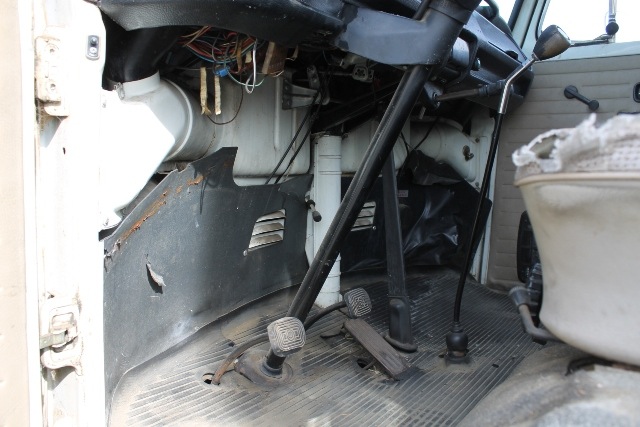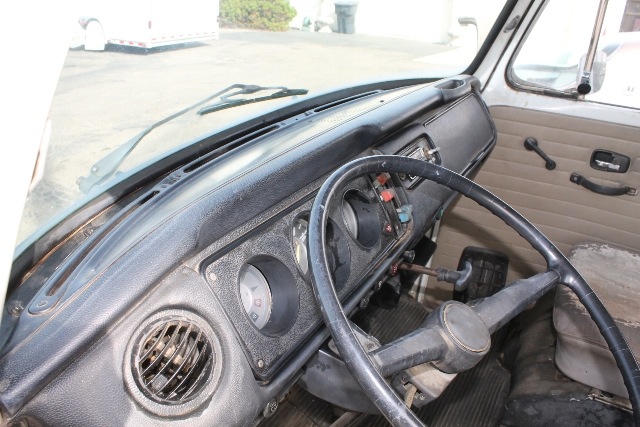 Dash looks complete and in decent shape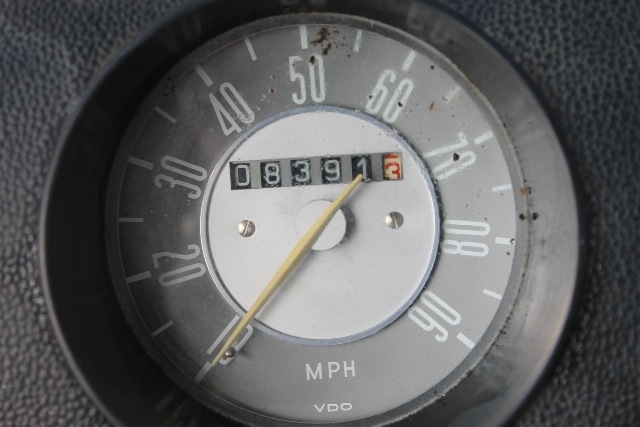 Odometer reads 8391 miles...Im sure she must have spun around once.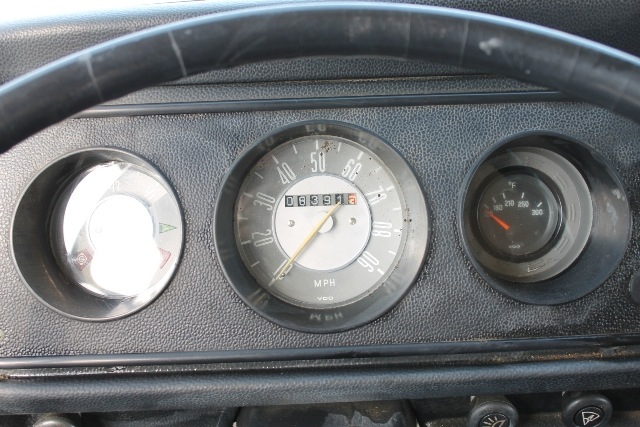 Engine temp gauge added to the dash...done cleanly though.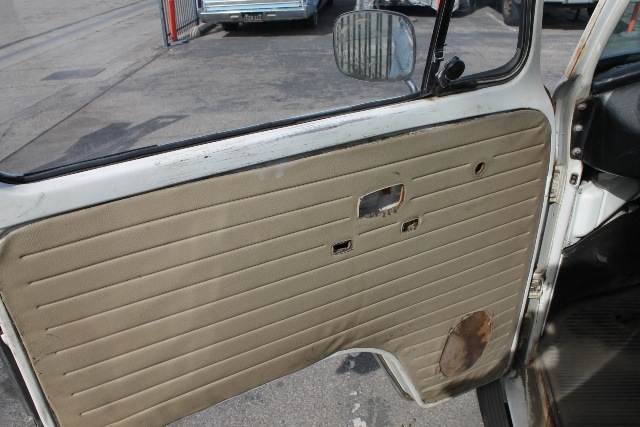 Original door panels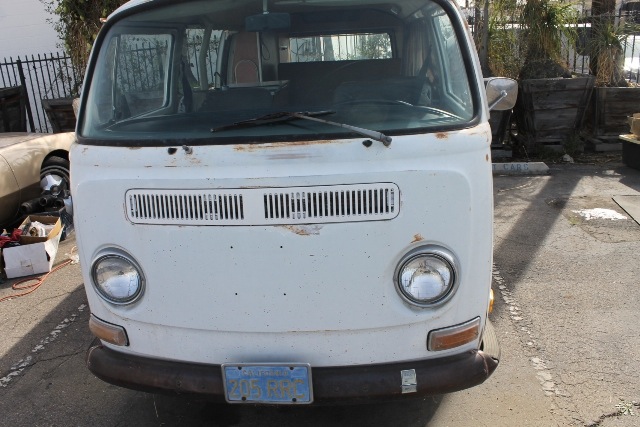 Great nose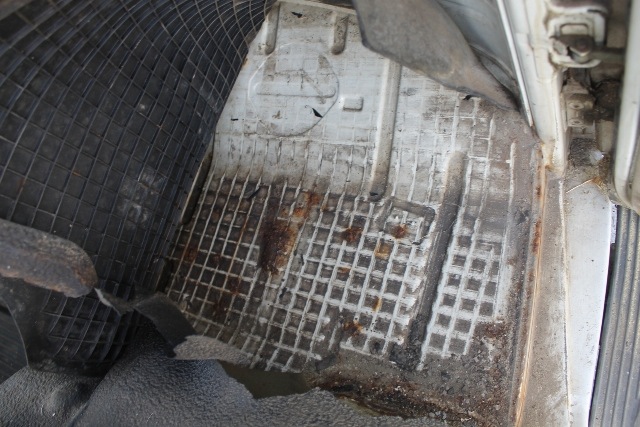 More of that nice floor...a couple small crusty spots that should be treated, but she looks solid!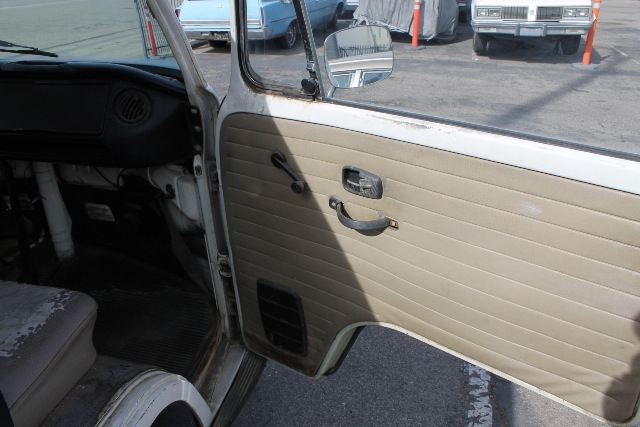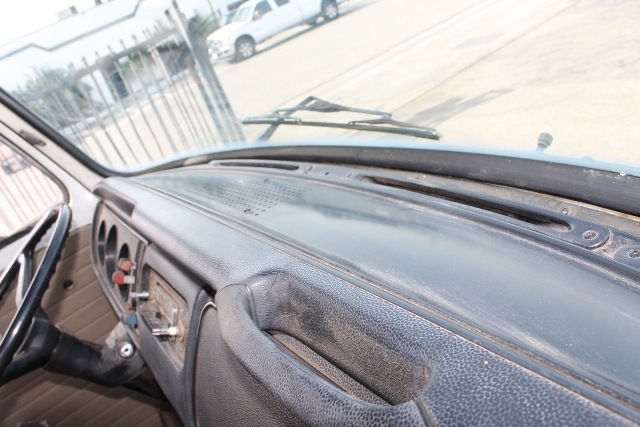 Nice dash!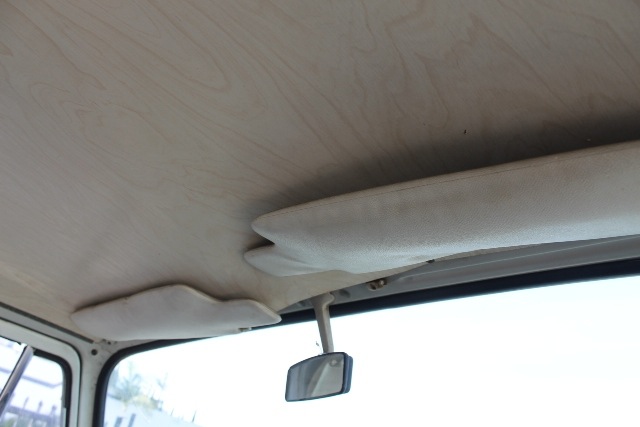 Original visors and headliner panels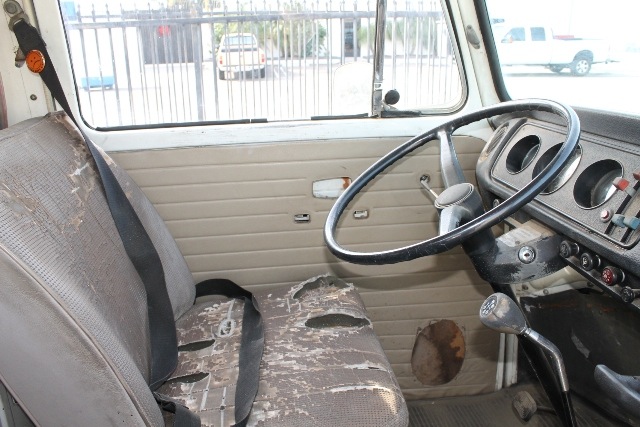 The original seat upholstery is just about gone...but interesting to see it still in place.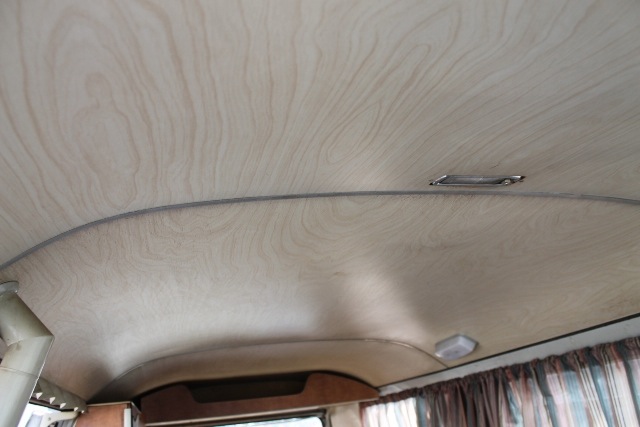 Roof panels look nice!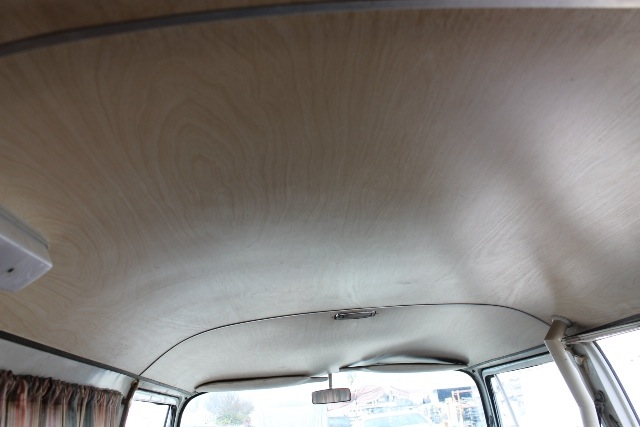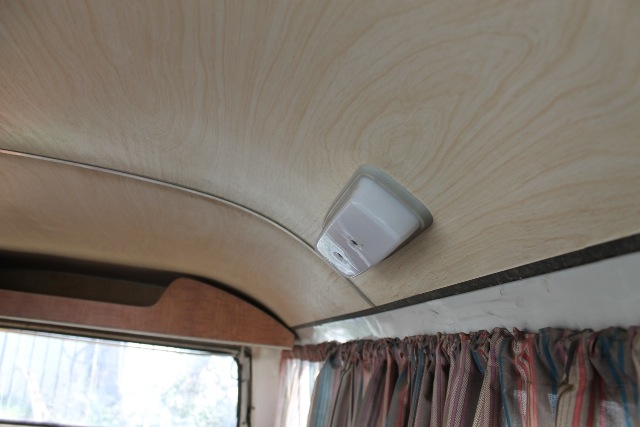 Proper interior light is here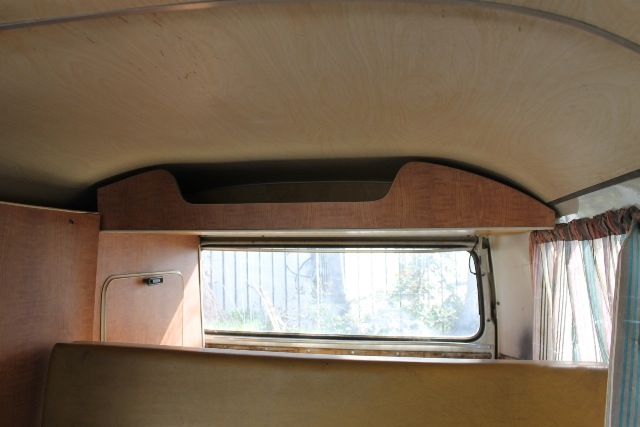 The overhead shelf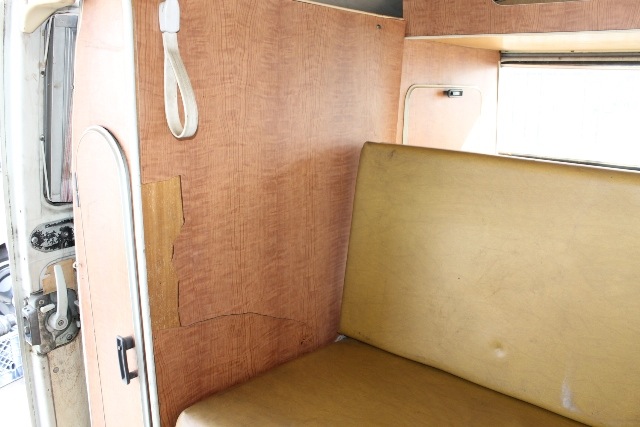 Some laminate missing off the closet.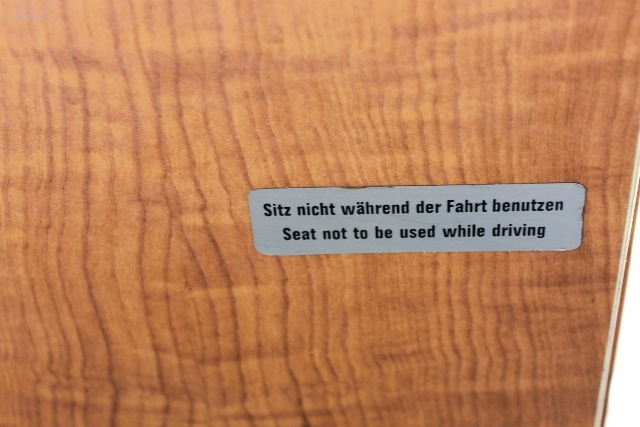 I love seeing the original instructional stickers in place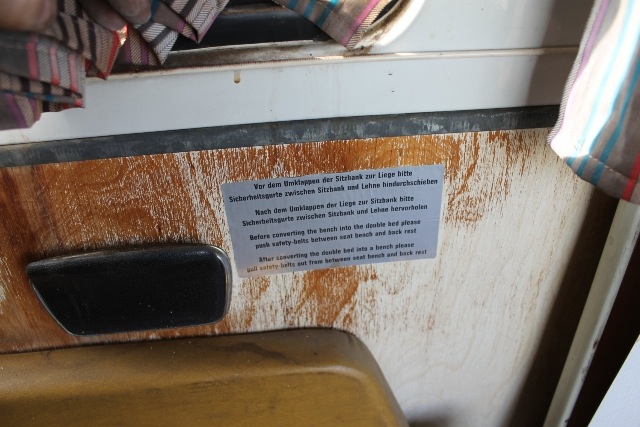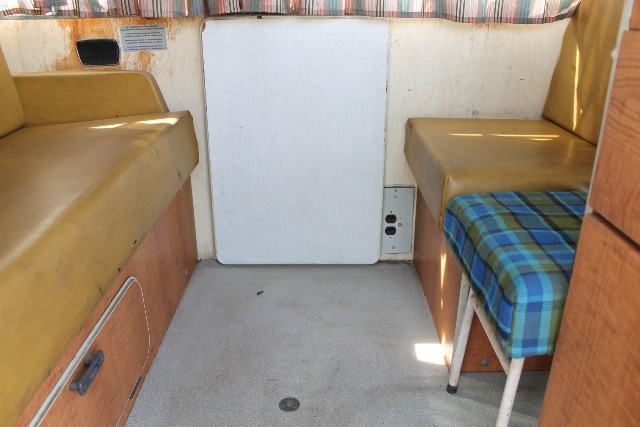 The table is here...even an original Westy camp stool!!
The original flooring looks amazingly sound as well
Westy tag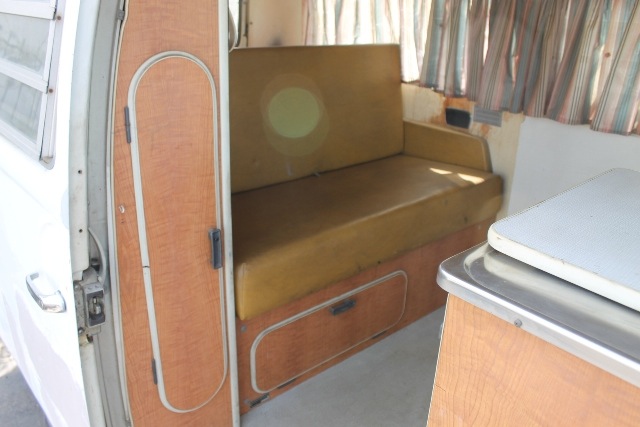 Not bad eh?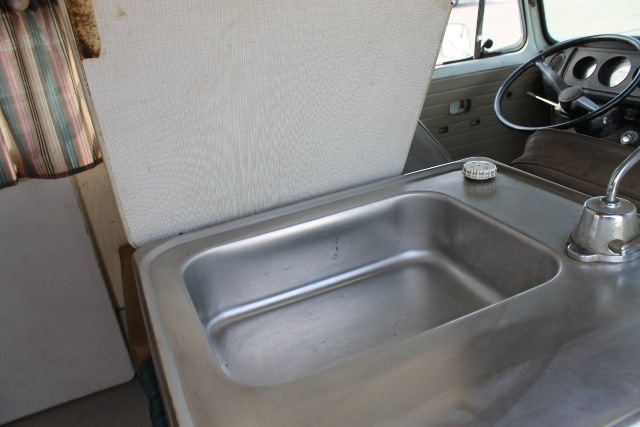 Stainless sink is very clean.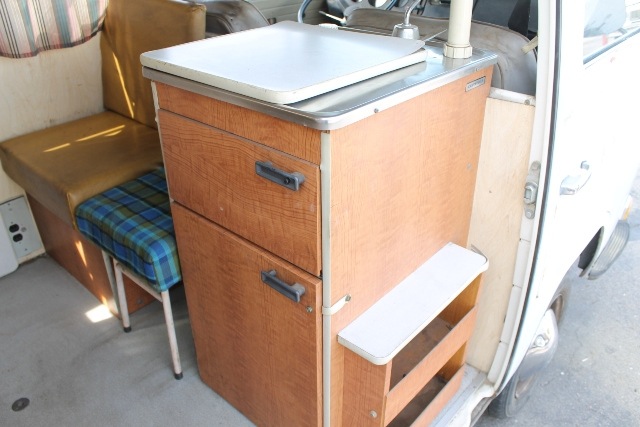 Ice box is complete with thr spice rack on the side and the proper handles and trimmings.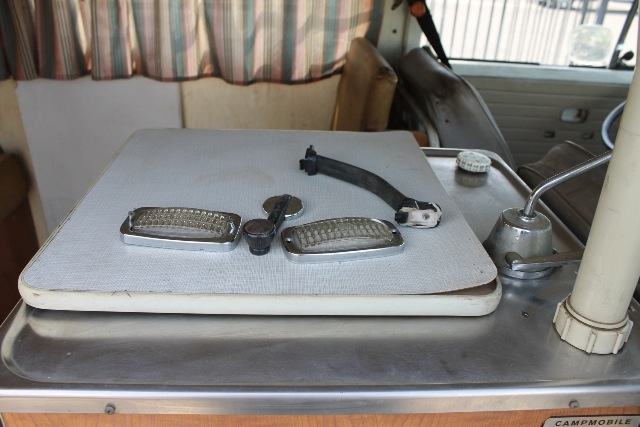 Here are some lenses and rigns for the reverse lights and a couple handles.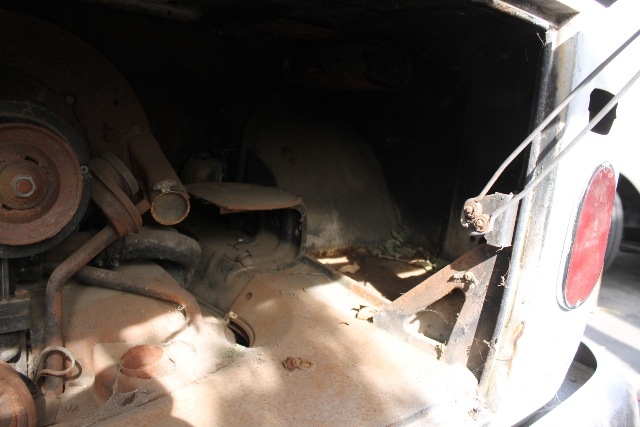 The engine room needs some attention.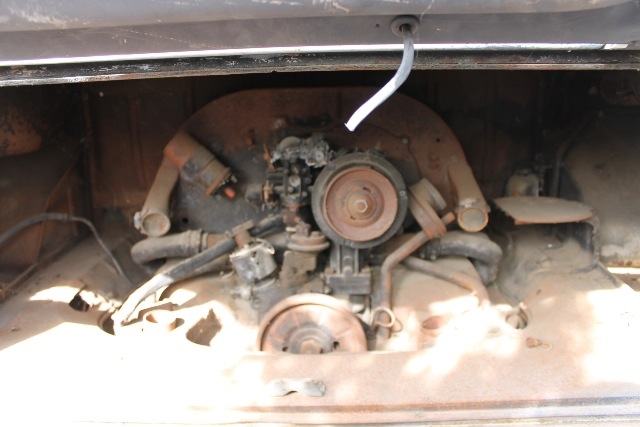 She lit up enough to burn the wiring and hoses and make a mess of the carburetor and such.
We have not checked the engine deeply, but it may be possible to replace all the outter bits here and make it go again.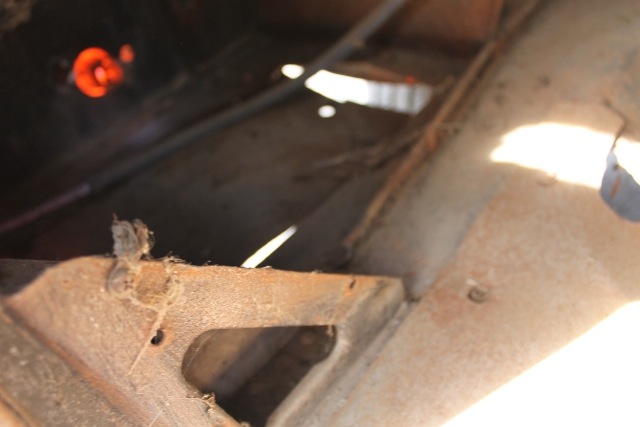 The paint surface in the engine room has been burned clean and a thin layer of surface rust is here now.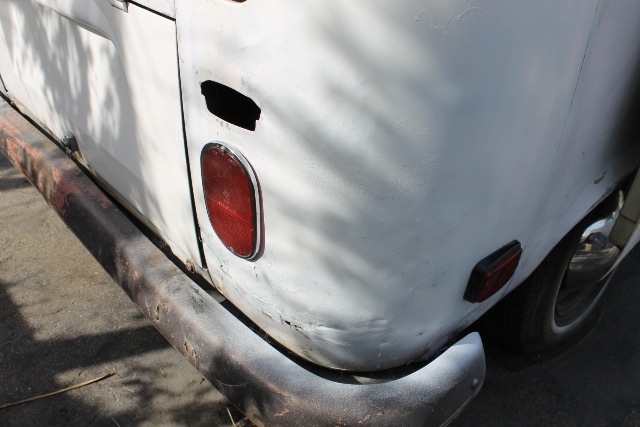 The back corners and engine lid have been sprayed quickly in white to keep it clean and free of rust.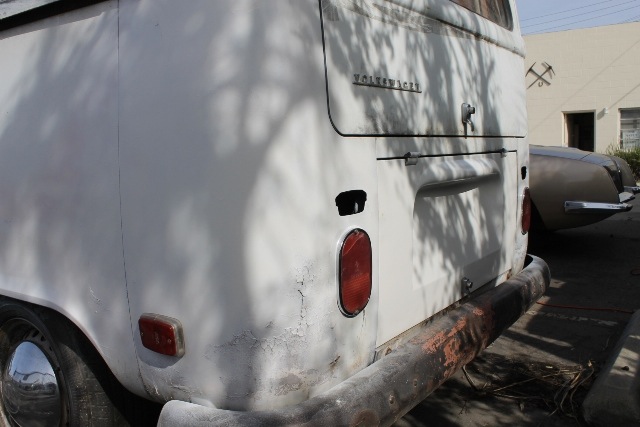 The body looks pretty straight back here in the photos but there has been some iffy body work and filler application
to these areas.. They are totally workable, but will need a bit of attention.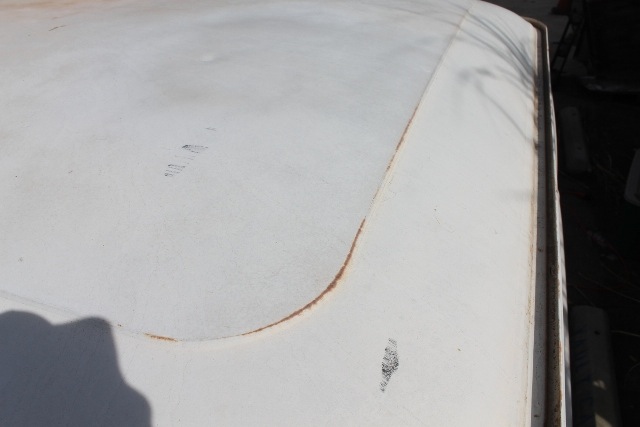 Roof and gutters are excellent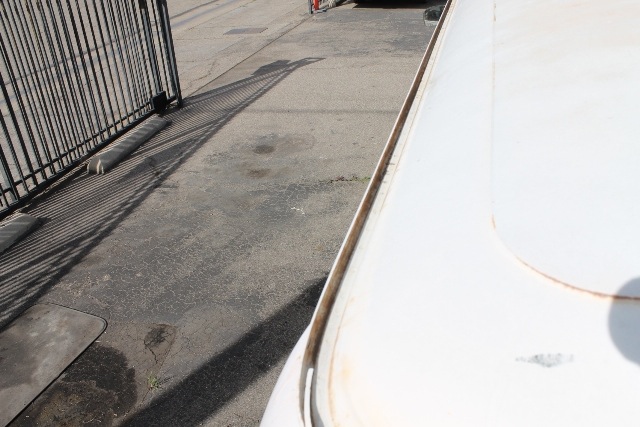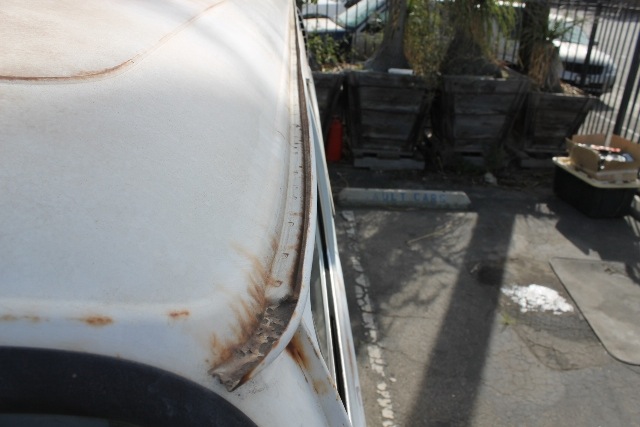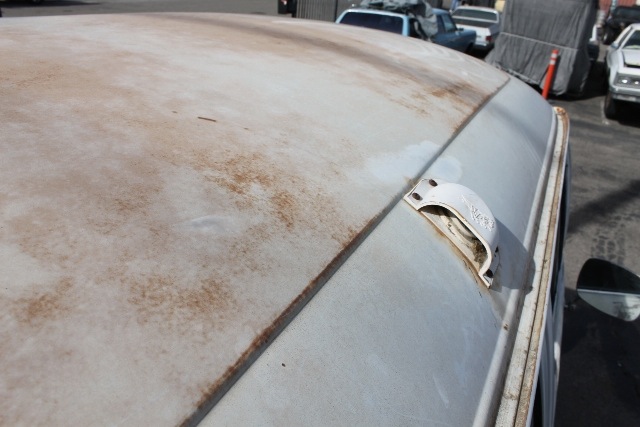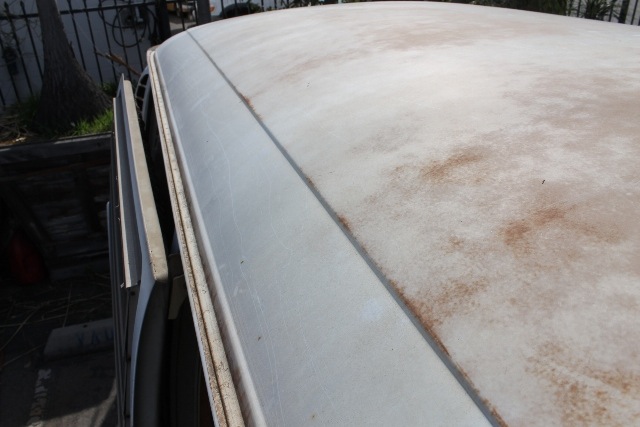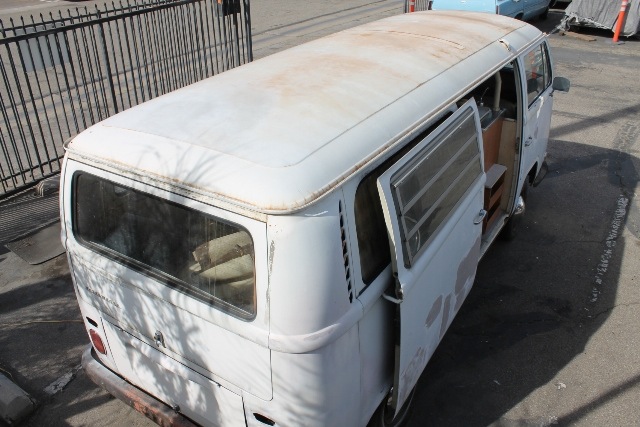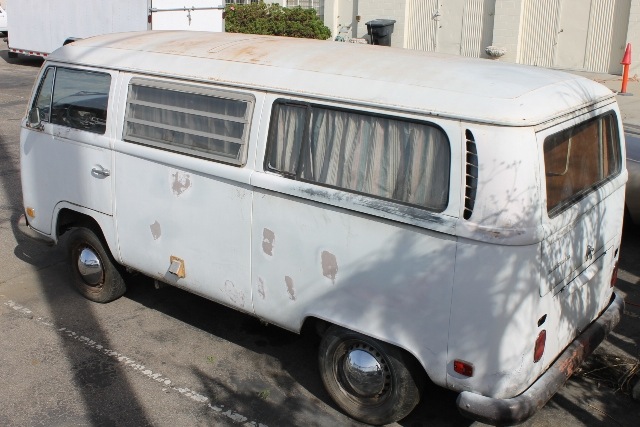 Really a nice project Bus...it is tough to find a 71 Westy hardtop in any condition it seems
but one that is as original and virginal as this is even tougher.
It needs a little lovin for sure, but if ever there was a Bus worthy of the attention...this is it.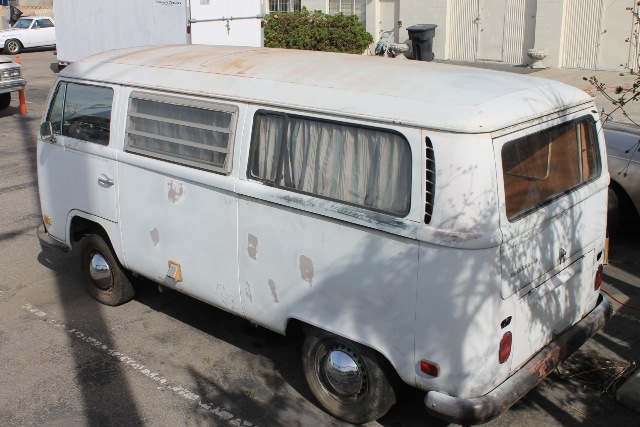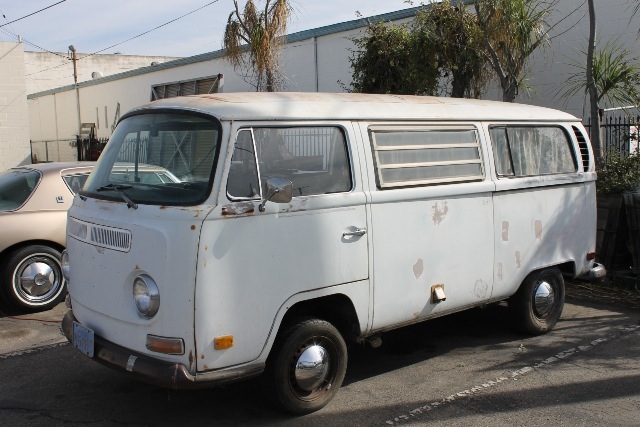 The Bus is located in Orange County California, not far from Disneyland.
The title is clean and clear, however it is not currently registered and if sold in California
it has some back registration fees due. If it sells out of state or out of the country,
this will be no issue at all.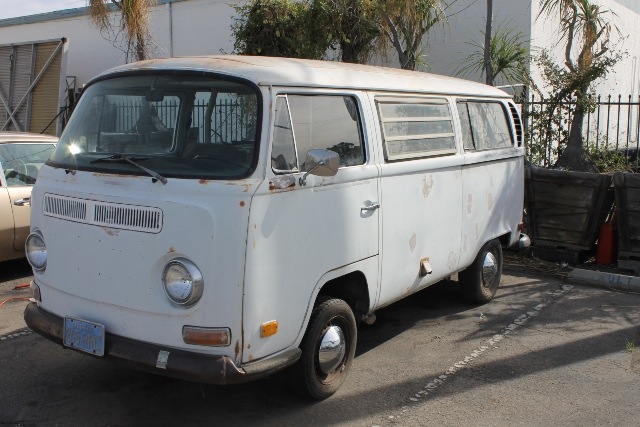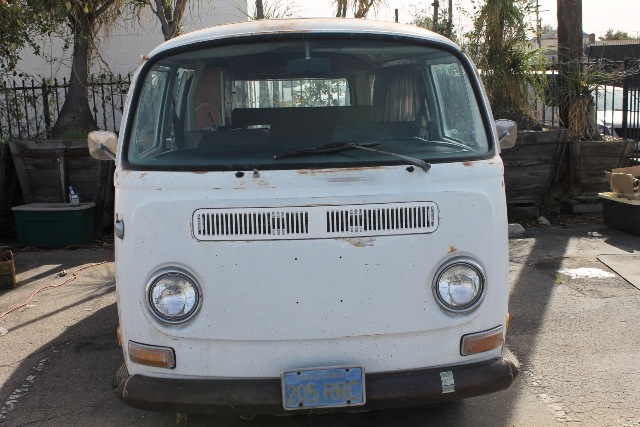 Another common spot for rust is along the lower edge of the windshield...this one looks very soild!!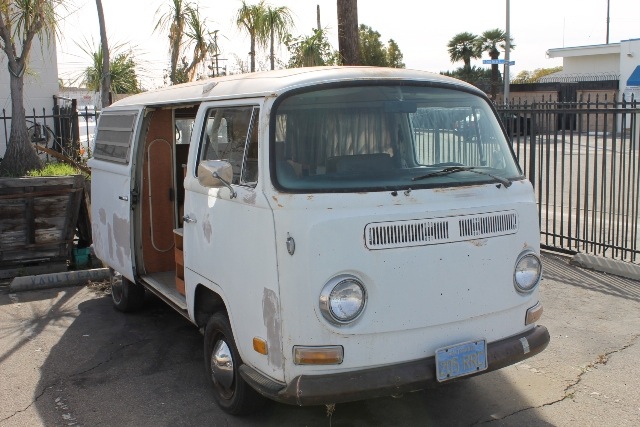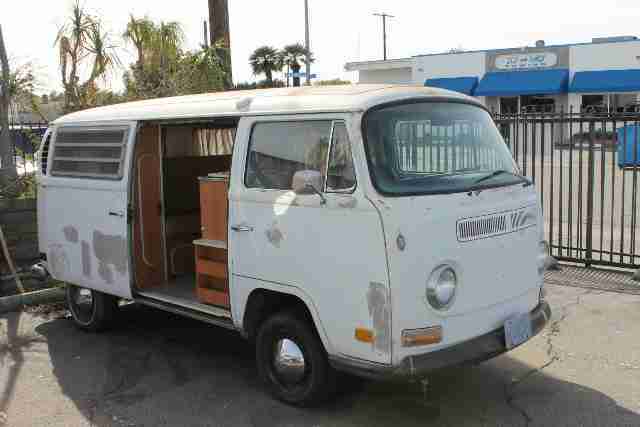 In closing this is the perfect canvas on which to paint your masterpiece.
Desirable year and model, very solid and complete...just needs some TLC!
SOLD!
But we have others!
CLICK HERE
fr all current listings!
---
For More Info...CALL
951-767-1600
or email
oldbug@earthlink.net
---