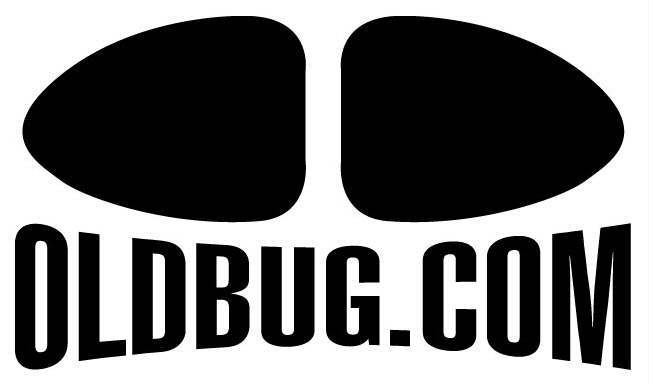 1972 Super Beetle For Sale
---
SOLD! Please CLICK HERE
For All Current Listings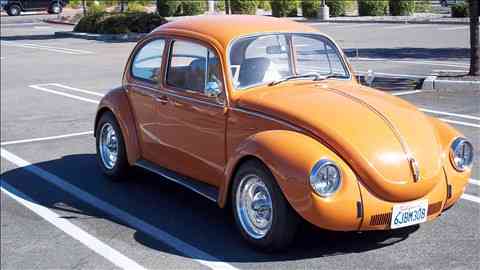 This Cal Look Super comes to us from San Diego California
where it's owner has put a lot of time and effort into making it a cool machine.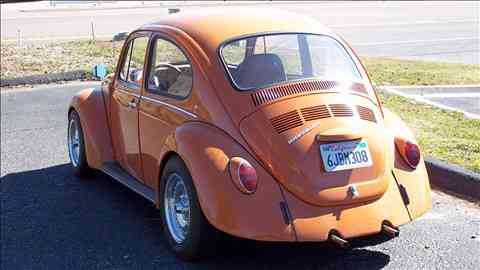 No bumpers, for that clean look...but some could obviously be put back on.
Earlier Beetle taillights give it a slightly older look from the back.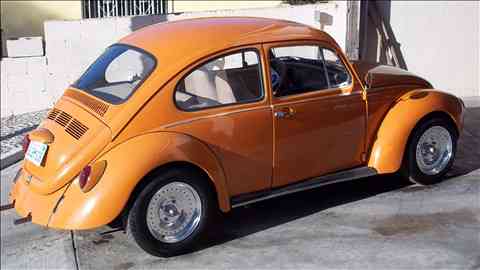 Polished Centerline wheels and a slightly lowered stance give it so attitude.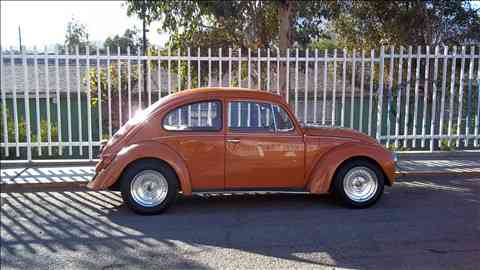 Here you can see how she sets...just right for a driver...not too low
and not too high.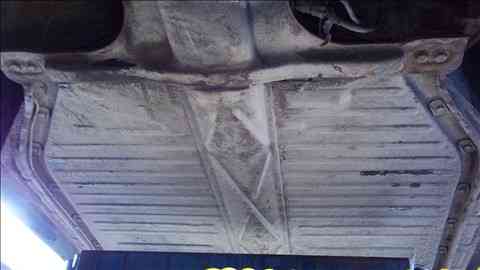 Chassis of this car is very very solid.
It is dirty from use, but it looks to be a very solid car.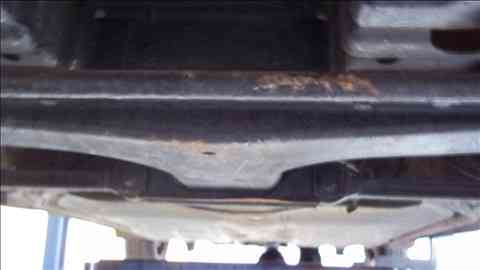 Front end looks solid as well.
Owner states that it rides and handles very well.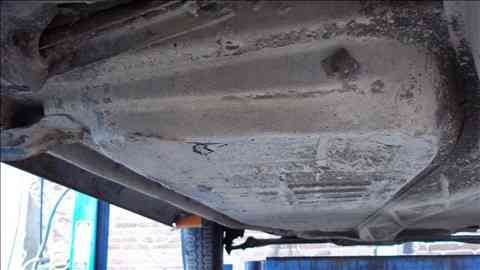 Super solid floors.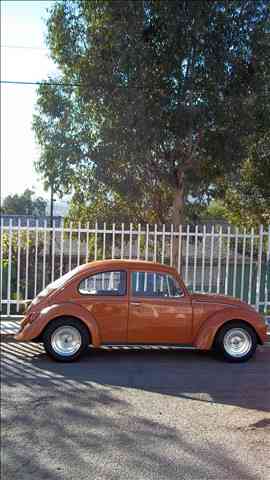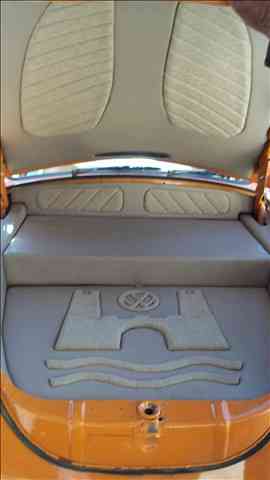 Lots of custom interior work on this car...check out the trunk!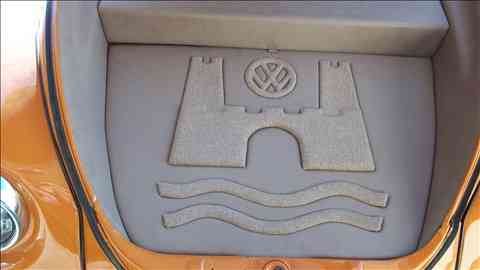 Very slick vinyl and tweed combo upholstered Wolfsburg logo under the hood!!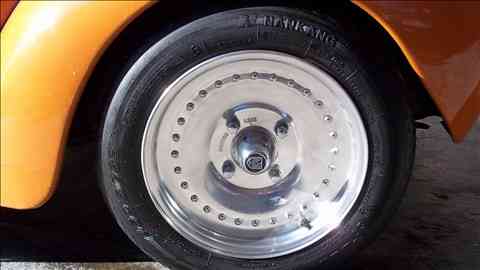 Wheels are nice and the tires are too!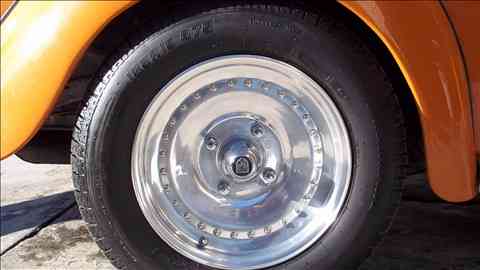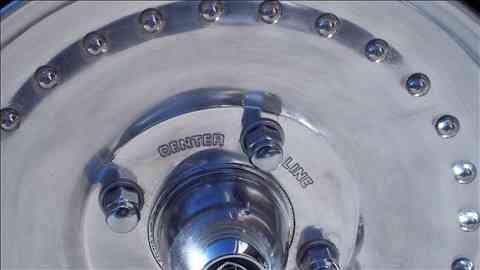 Genuine Centerlines!
Headliner is done in tweed with vinyl posts.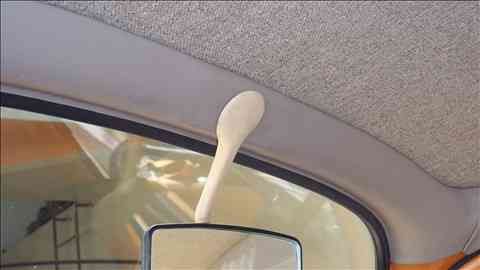 No visors...mirror looks clean.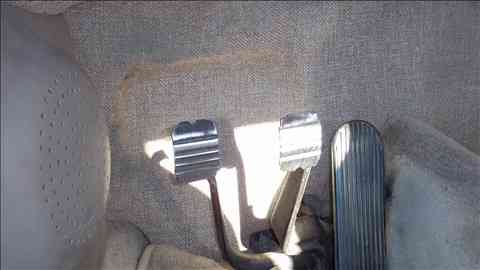 Pedal area looks nice...cool speaker panels up front.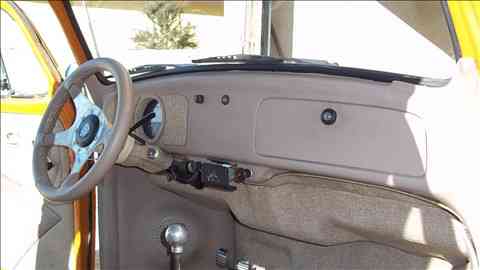 Dash is fully upholstered which is a very unique deal in an old Beetle.
Gives it a very modern look.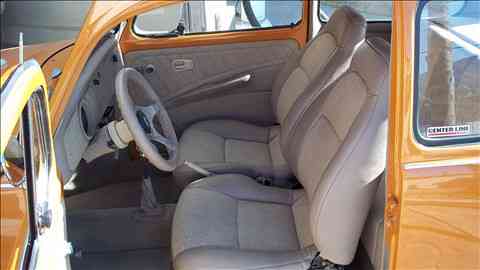 Custom seats and door panels...very modern and stylish.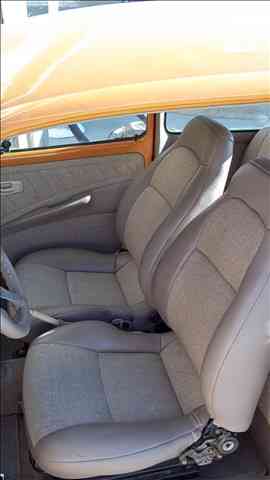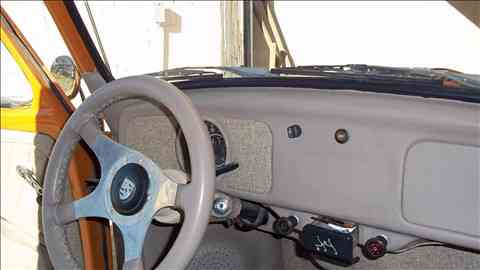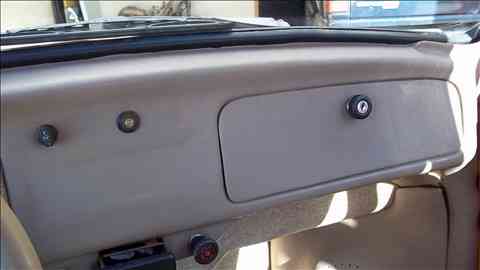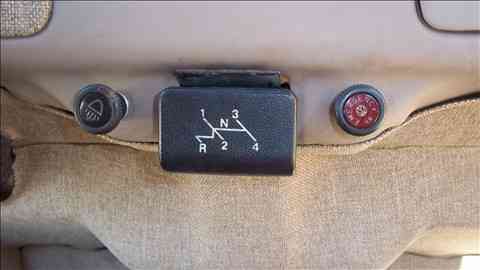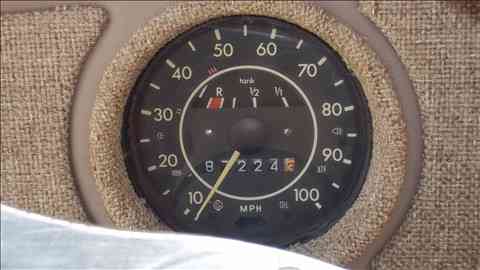 Detail of the dash trimming.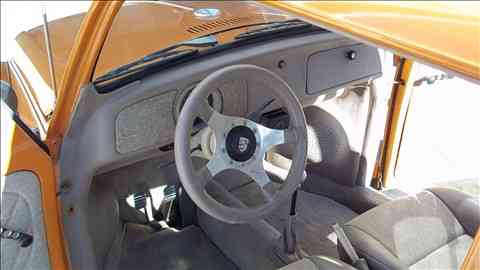 Custom steering wheel with Porsche logo horn push.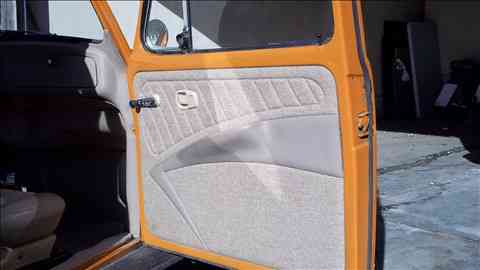 Door panels are very nicely designed with a molded in armrest and nice stitch work.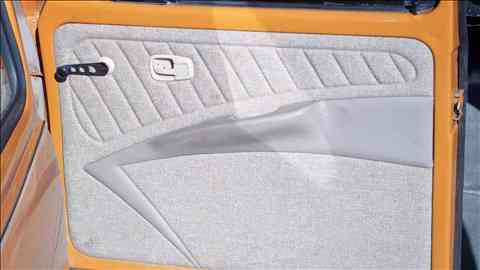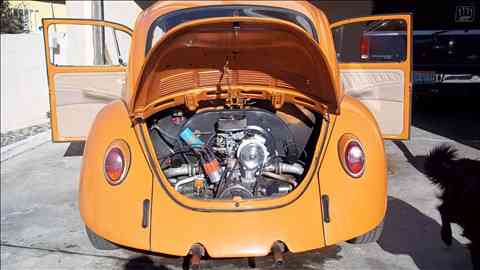 Out back with the lid open we can see what is going on with the "go" parts.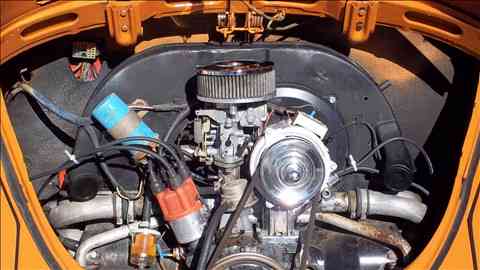 Stock 1600cc dual port engine runs well and looks reasonably clean.
Heaters are not hooked up, so for you cold state guys and gals, that would be on the "to-do" list.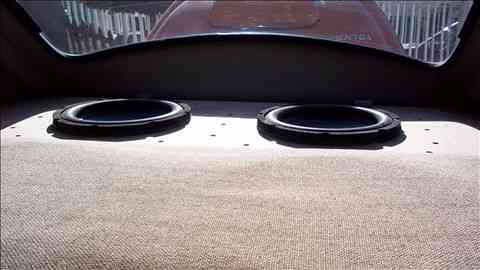 Oh...this car has a pretty stomping audio system in it too by the way...check out the subwoofers in the back deck.
Under the deck is a fully enclosed speaker box and the amplifier too.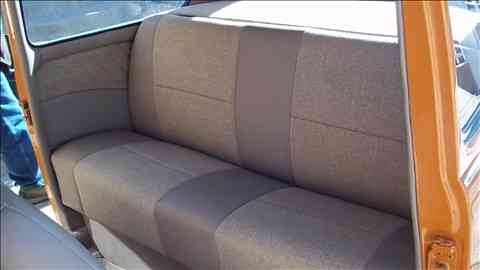 Rear seat in place it is all nicely hidden.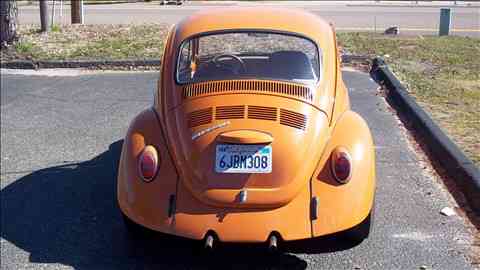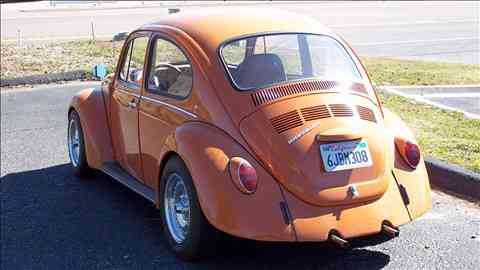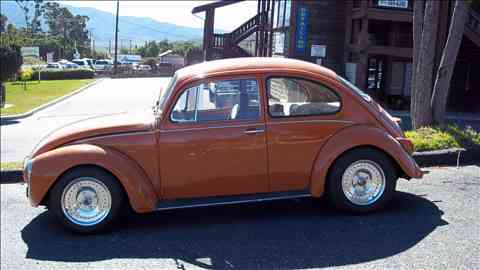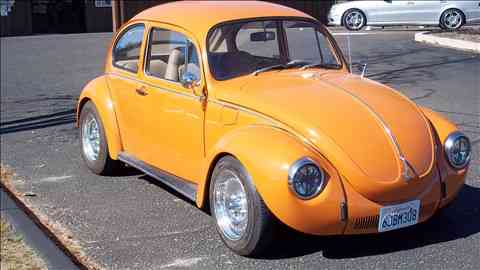 Im a fan of these flat window Supers...71 and 72 were the only years for them
as in 1973 they went to the big curved windshield.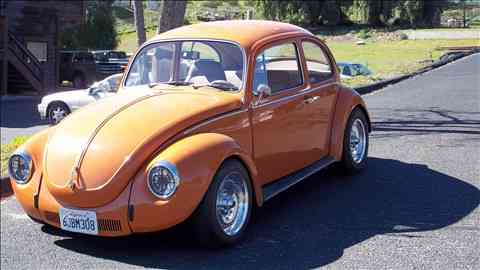 Without the bumpers these cars look incredibly round in the front!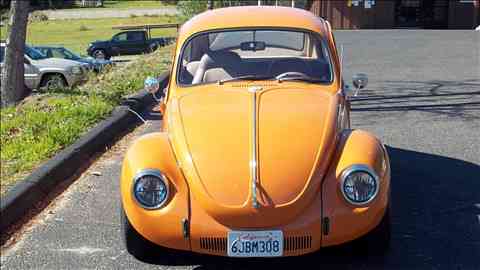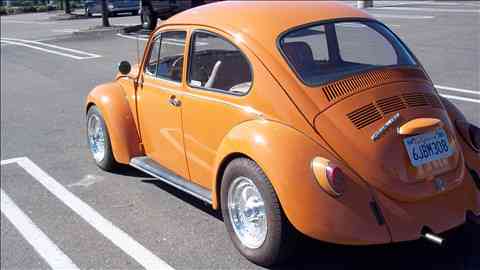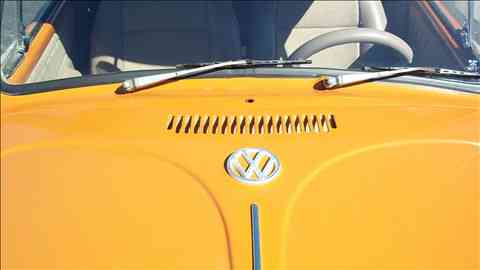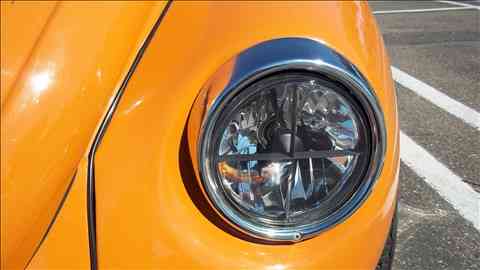 Wild custom headlights!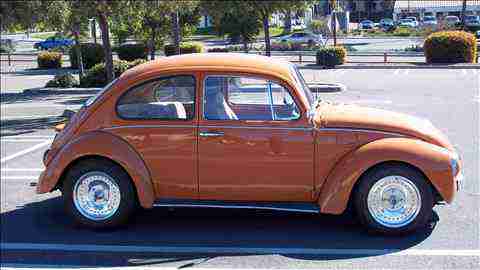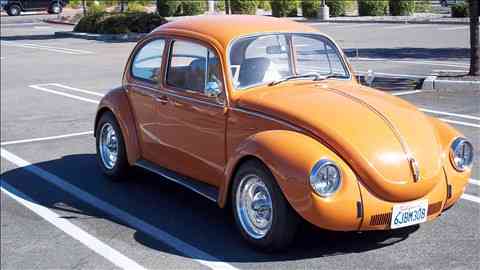 In closing this looks like a pretty clean little car in the photos.
I have not seen it personally, just the images and info supplied by the owner.
It looks nice though and it is re-assuring to see the solid body underneath.
SOLD! Please CLICK HERE
For All Current Listings
---
For More Info...CALL
951-767-1600
or email
oldbug@earthlink.net
---