This 1971 Hardtop Westfalia Camper is located here in Southern California.
It is a good runner and driver in overall pretty nice shape.
It is no show car, but it's a happy driver with a solid body and a decent interior.
The current owner has had it since the late 80's. she is the third owner since new.
It has been well maintained by a mechanic in the area and it has recently been serviced and is road ready.
The engine has about 20,000 miles since it's most recent rebuild, so there is plenty of life left in it.
The body looks overall nice and straight and the paint has a nice gloss to it.
There are a couple little dings here and there, but it is presentable and happy.
There are a couple of small bubbler like here in this image, but really no major rust
that I can see in the photos...looks like a decent Bus.
There are a couple scratches on the bumpers that have been touched up...just minor stuff.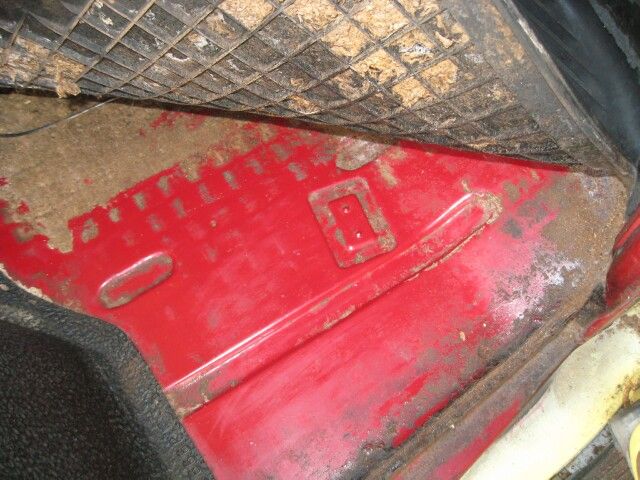 The Bus was originally Chianti red, but has obviously been repainted in yellow.
The floors look pretty solid under the mats.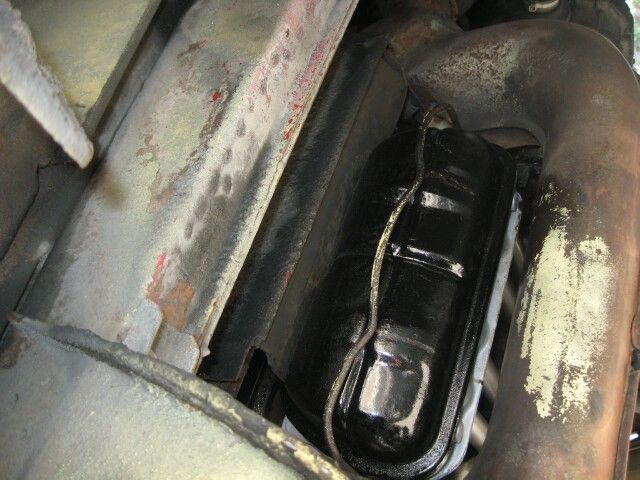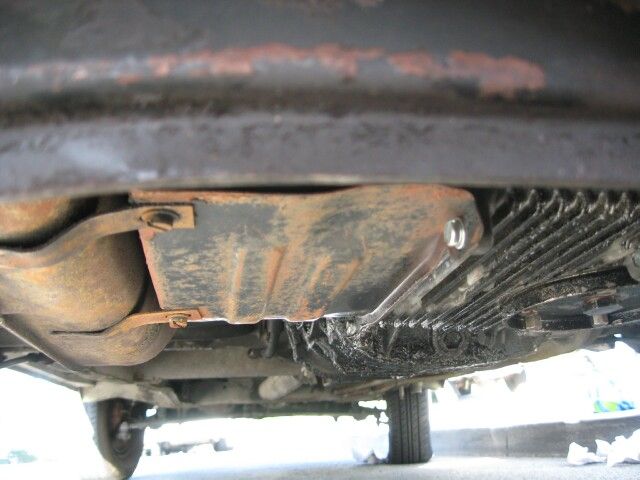 Trans is nice and greasy underneath but under the engine seems clean and dry.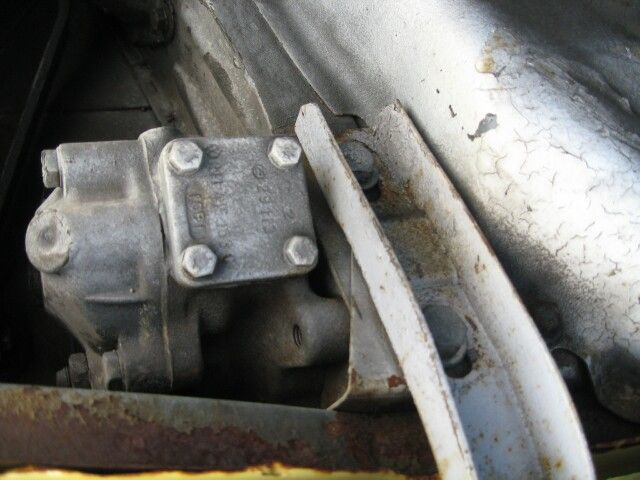 Here are some random underside shots...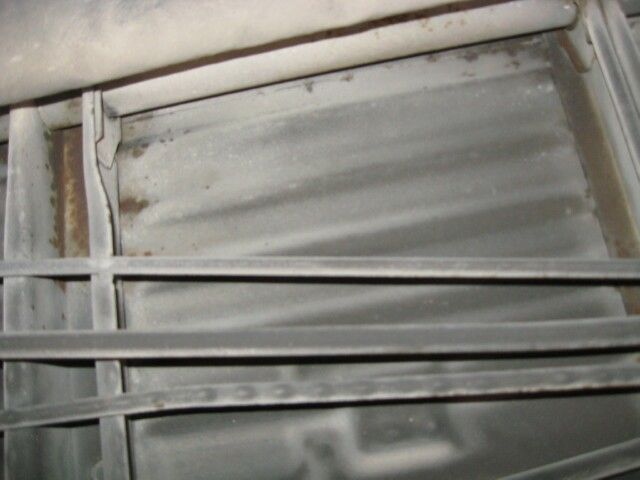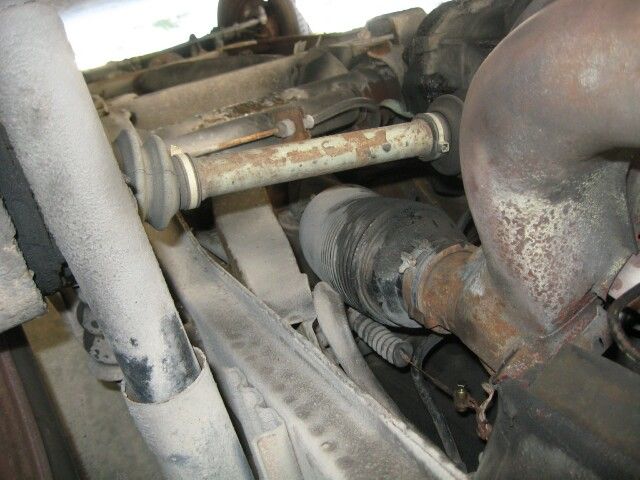 Looks pretty solid from what I can see.
The seller did her best to grab some undercarriage photos...it was a gallant effort but there are still
some areas that remain to be seen.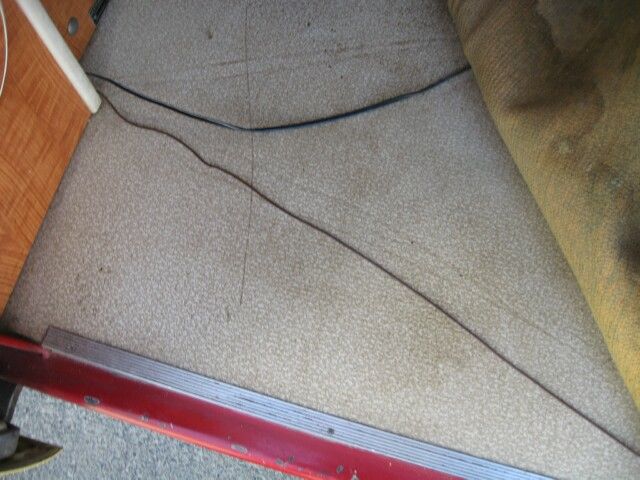 Inside under the carpet in the back is the original flooring...looks pretty good too!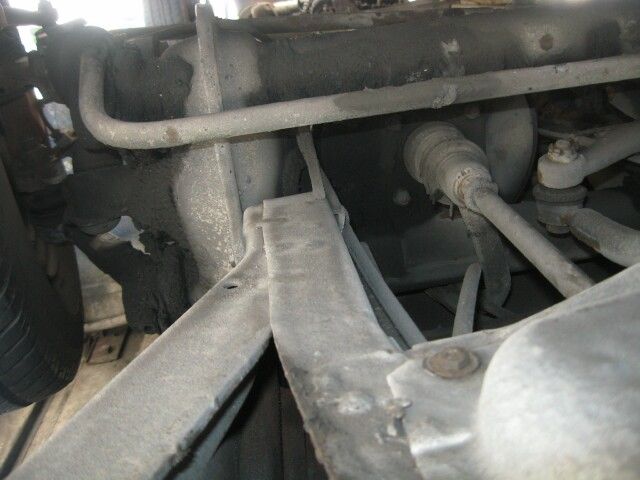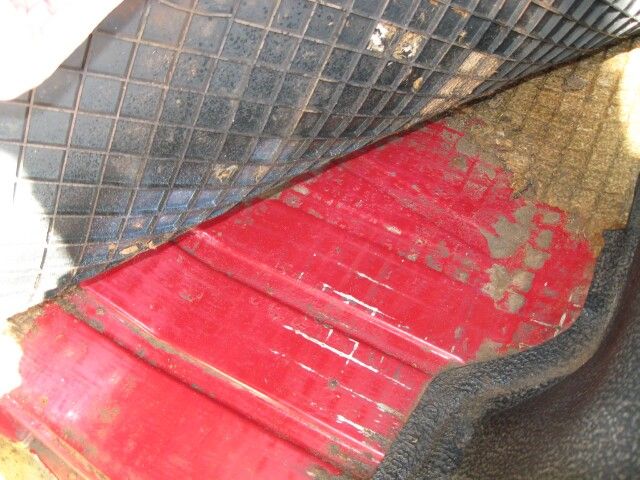 Drivers side floor looking good as well.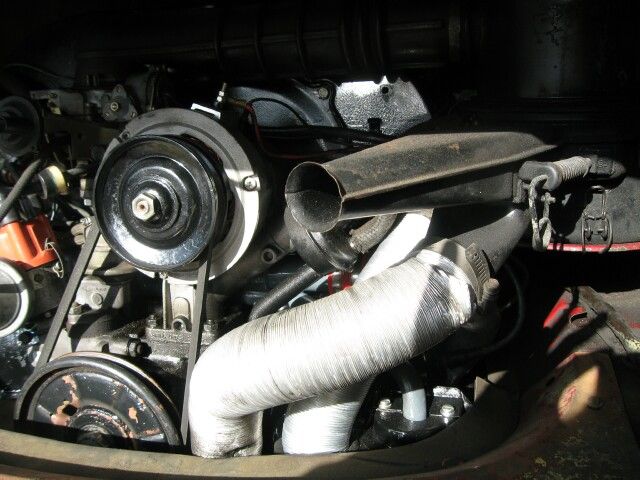 1600cc dual port engine.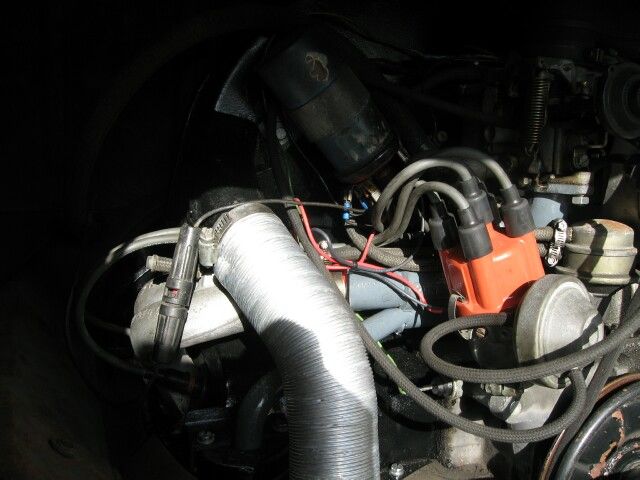 Runs great!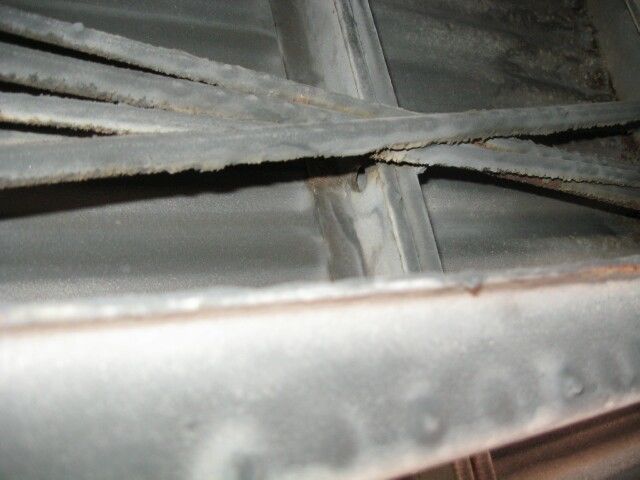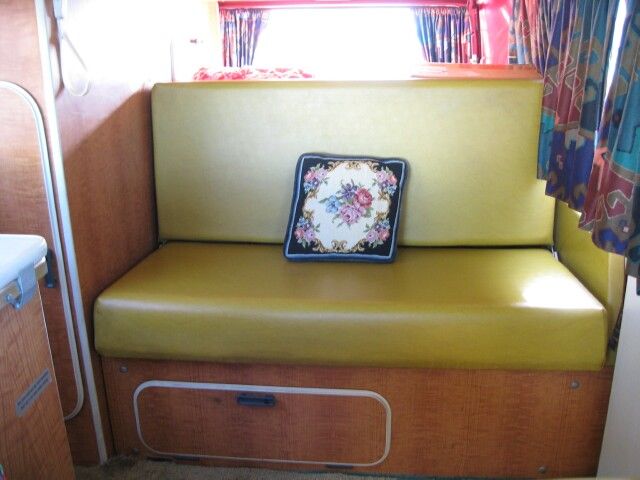 Interior really looks pretty darn nice I must say!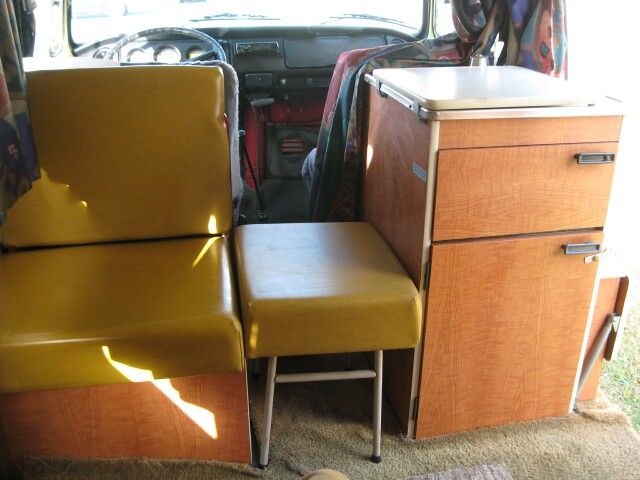 The camp stool is present, as is the ice box and sink.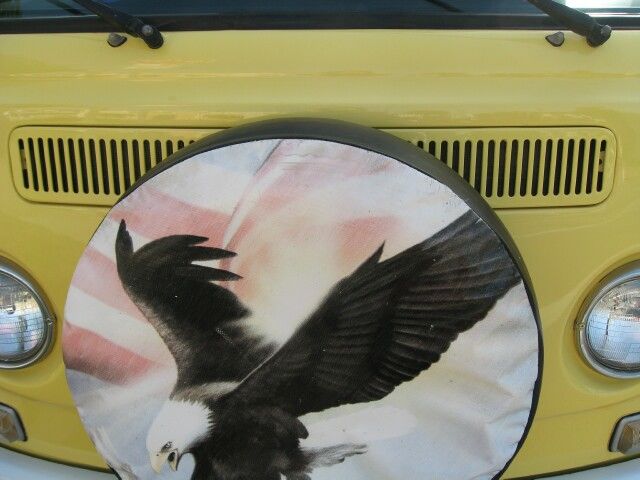 Front mounted spare tire.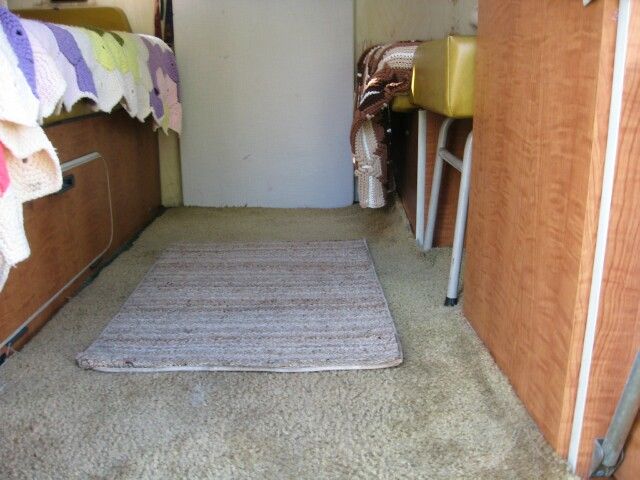 Carpet covers the original floor to protect it and keep things a little warmer inside.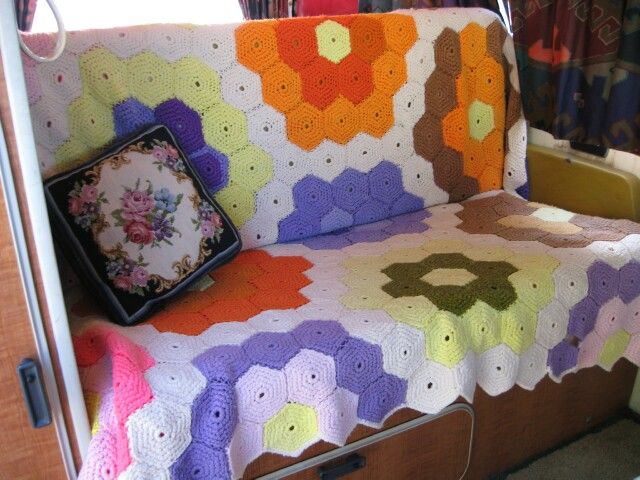 The rear bed/seat is covered most of the time with a nice vintage blanket.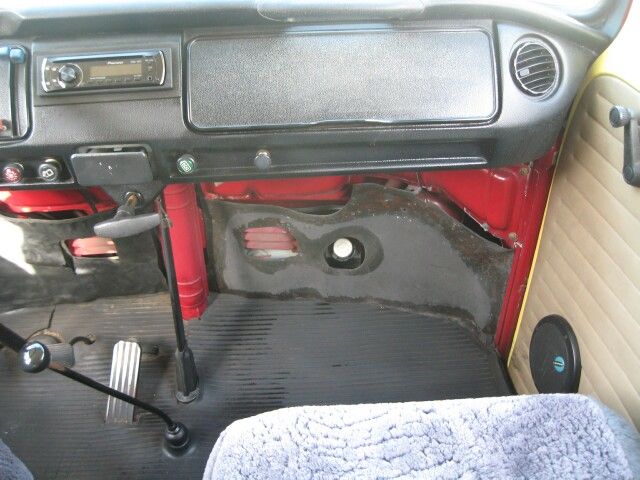 Dash looks pretty nice. I see a modern radio in the dash. The kick panels below are a bit worn.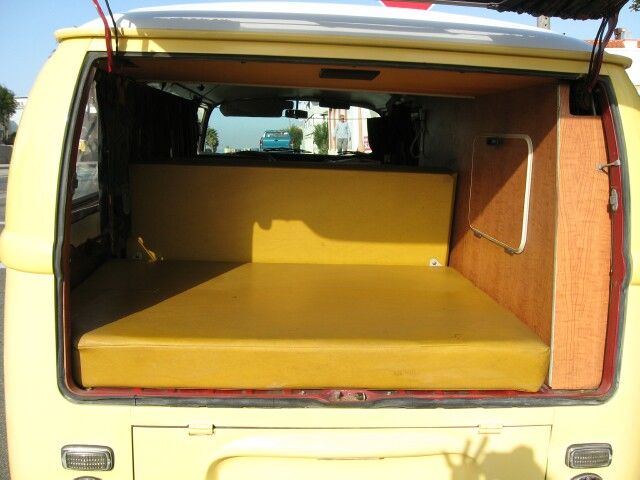 Nice original material on the bed pad. Cabinets look pretty nice.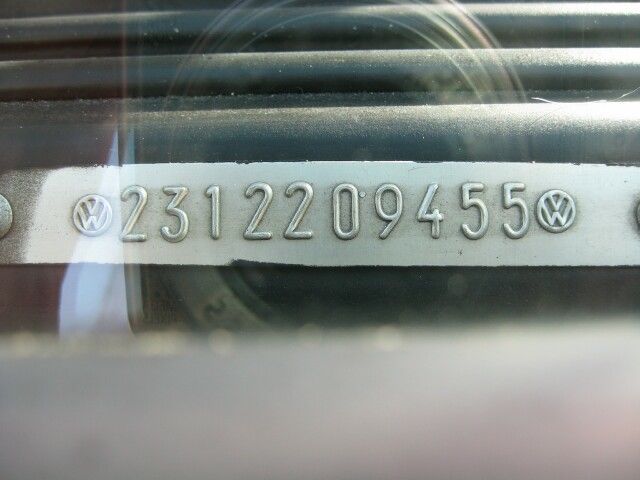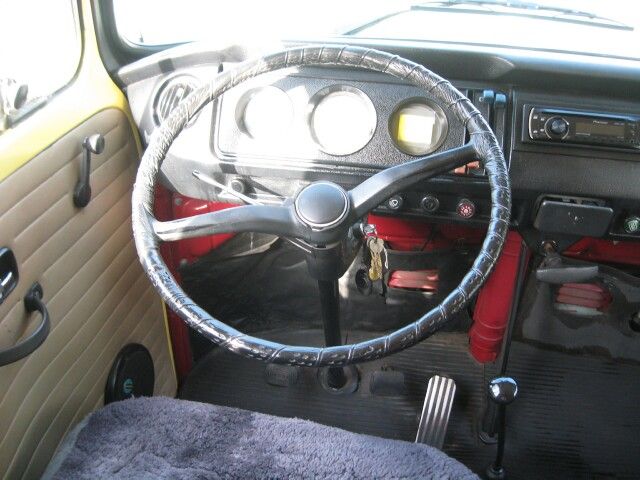 Stock steering wheel with a cover.
The color on the rear hatch is off a shade from the rest of the Bus.
If this one were mine, I think I would re-spray it back to the original red
and keep the interior just as it is...it would be stunning that way!
Or just leave it as it is in yellow and drive the heck out if it...either way a good Bus.
Another engine shot.
Hardtop Westfalias are pretty hard to find these days and a 71 model is a great one.
The last year for the upright Beetle style engine and the first year for disc front brakes.
I really love 71's!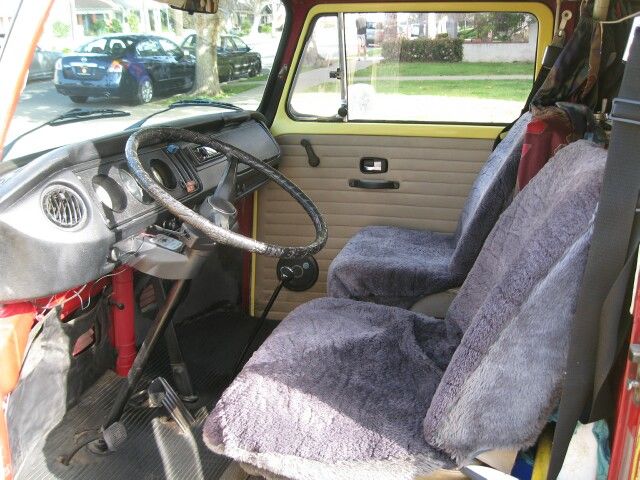 Sheepskin seat covers over the original front seats.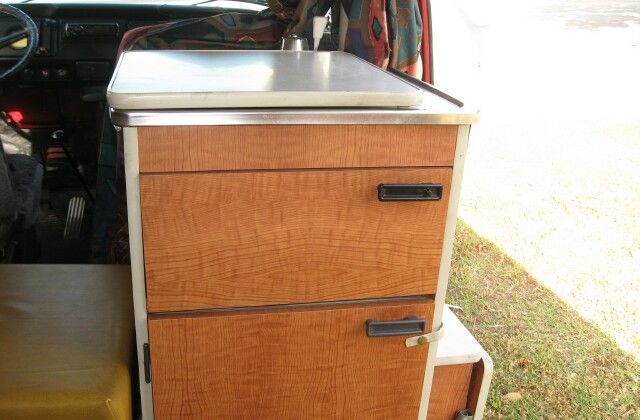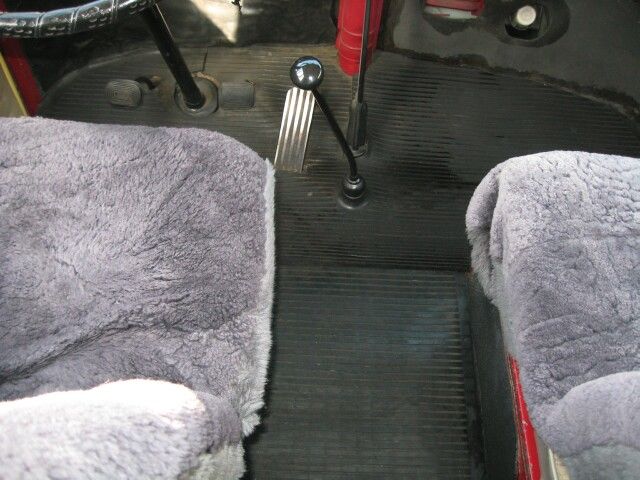 Rubber mats look pretty good.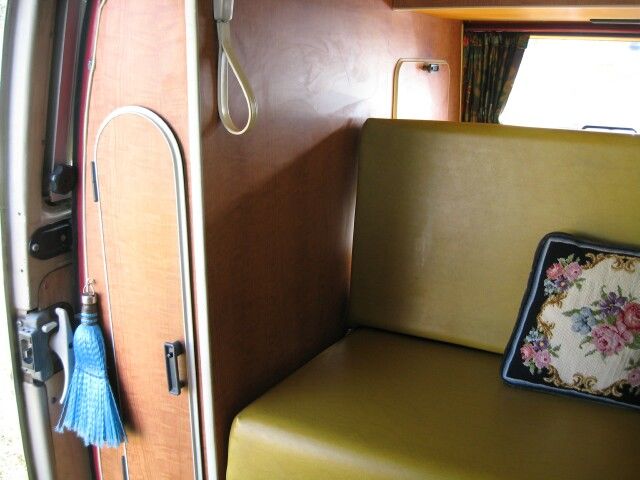 Cabinetry is in really nice condition!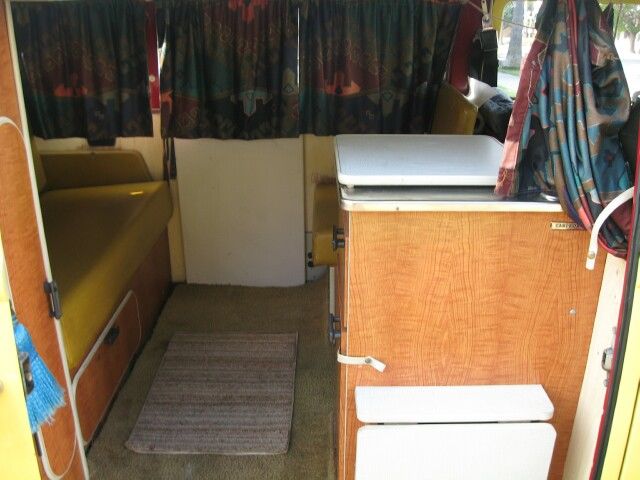 Im quite blown away with the condition of the interior bits...these are so often trashed and they are so
difficult to repair and have look "right".
In closing this looks like a very good Westy to me.
Run it and drive it and enjoy it as it is, or do a bit of restoration work and make it a show stopper.
Either way it seems a good solid basis to work with, with a nice complete original interior,
good engine and drivetrain and it is not priced at a crazy level.
Asking
$8,950 obo
---
For More Info...CALL
951-767-1600
or email
oldbug@earthlink.net
---