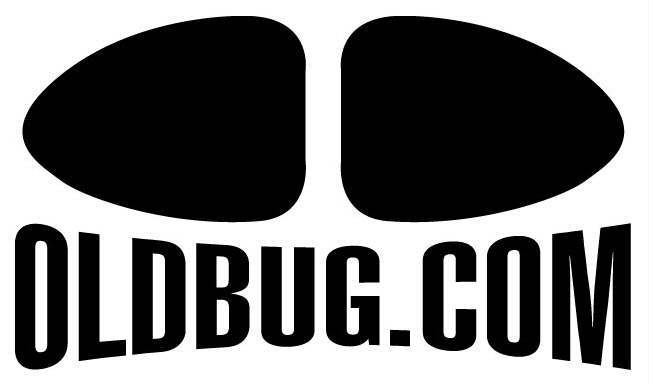 1967 VW Karmann Ghia Coupe For Sale
---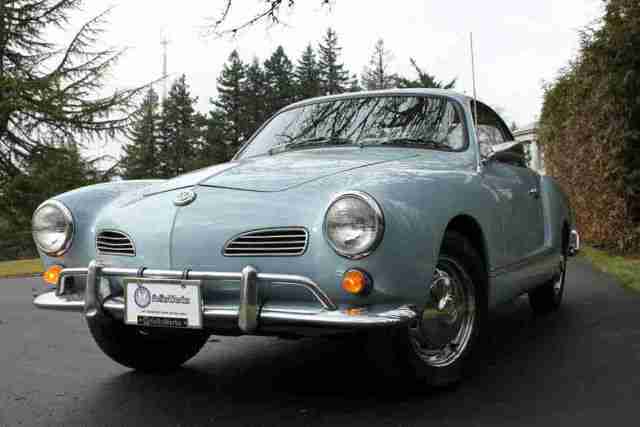 This very pretty 1967 Karmann Ghia comes to us from Portland Oregon.
It has been in the hands of the current owner since 1981
and it has always been well kept and treated lovingly.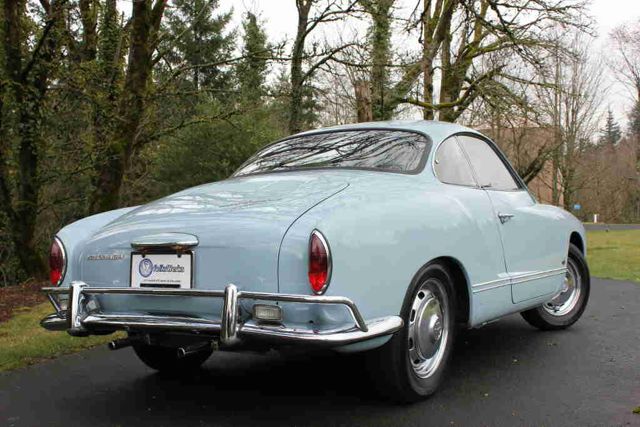 The car was restored in 1991 and was done very well, stripped to metal, everything done and it
still shows amazingly well today over 20 years later.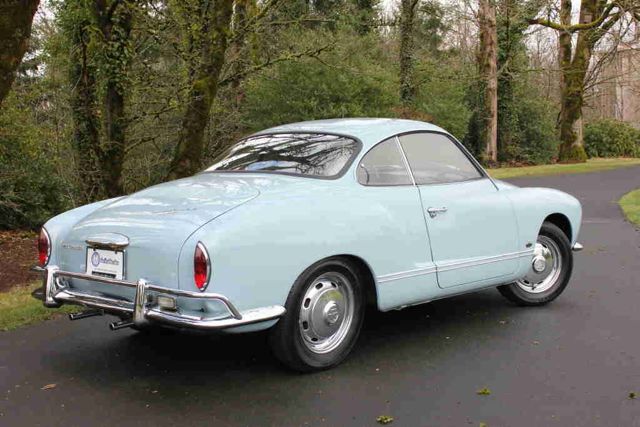 The car is very stock and proper and being a 67 model, it is a very attractive car for collectors
as well as folks that just want a fun driver.
Mechanically it is very good and it is a turn-key, ready to enjoy car, just as you see it.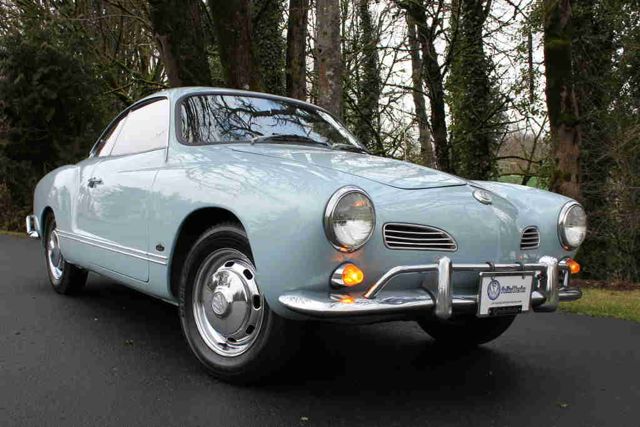 The chrome wheels look great with the light blue paint...what a pretty car.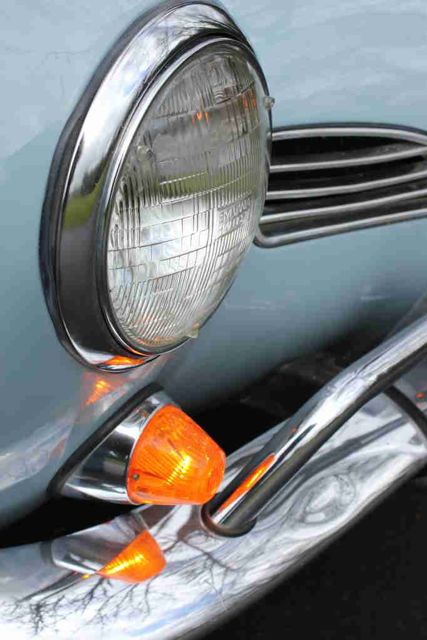 Chrome looks nice, everything is here and in place.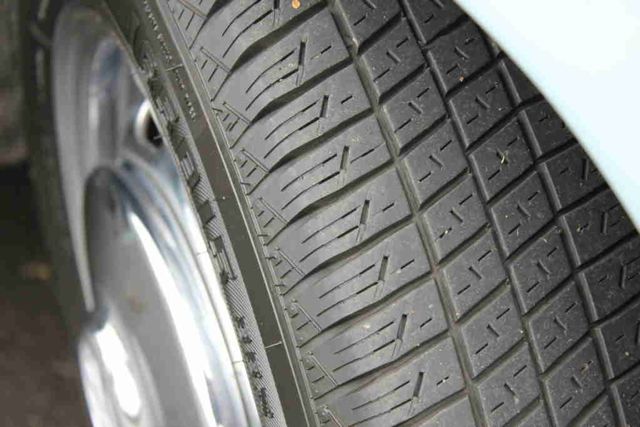 Tires look good.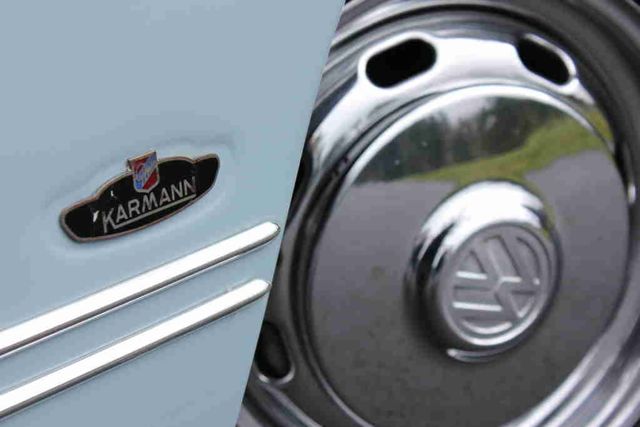 The wheels and caps are clean and look good, the Karmann body badge is in place,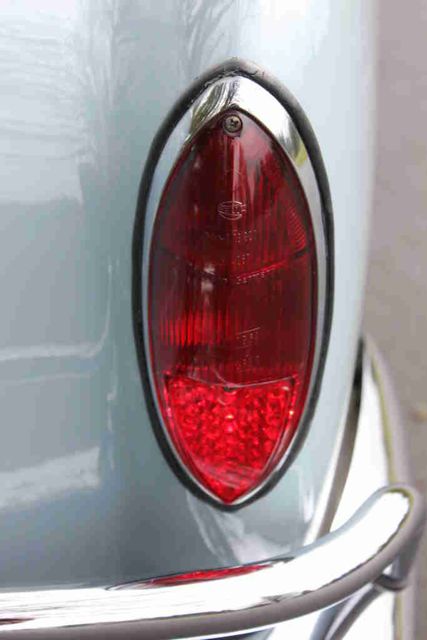 Original Hella lenses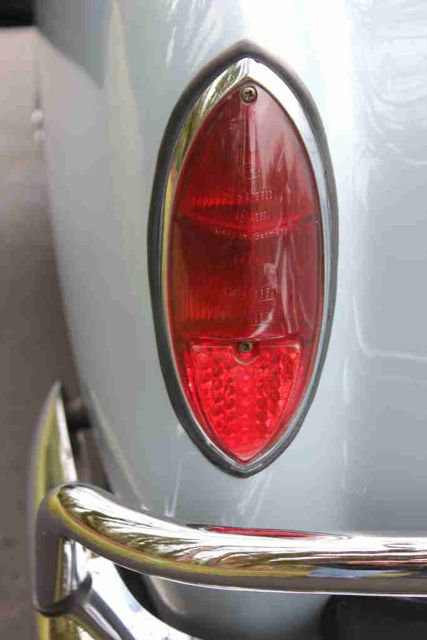 Engine out back...
(of course)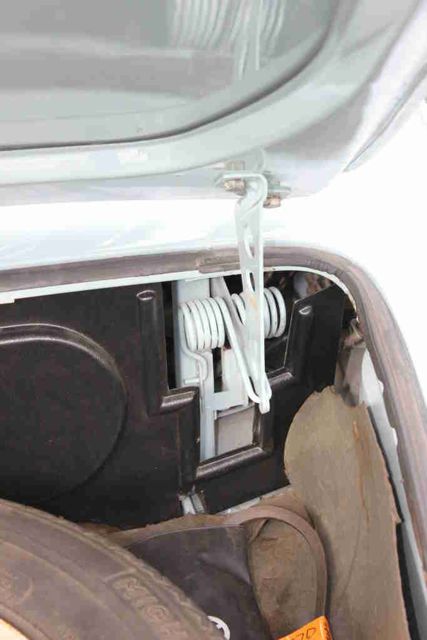 Under the front hood things look pretty clean...
Rubber seals all seem to be holding up pretty well.
Paint is nice under the lids.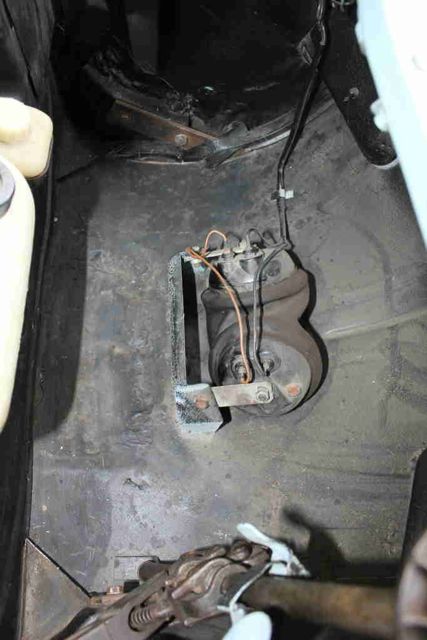 The nose looks very solid.
It was sprayed black in here rather than body color.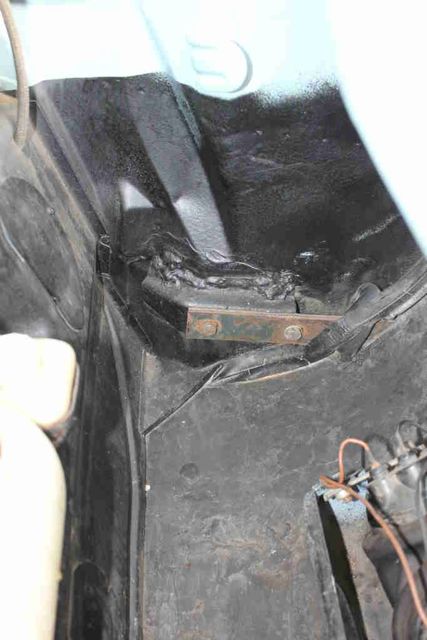 Looks like some repair done to the bumper bracket perhaps, but it all looks pretty straight in here.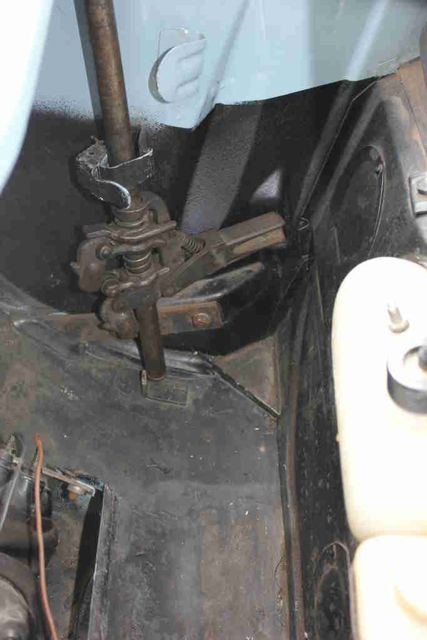 Jack is in it's holder
"Hi Jack!"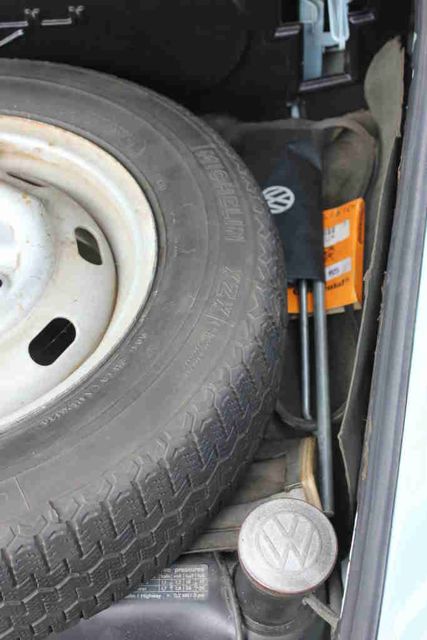 Tool roll and fan belt.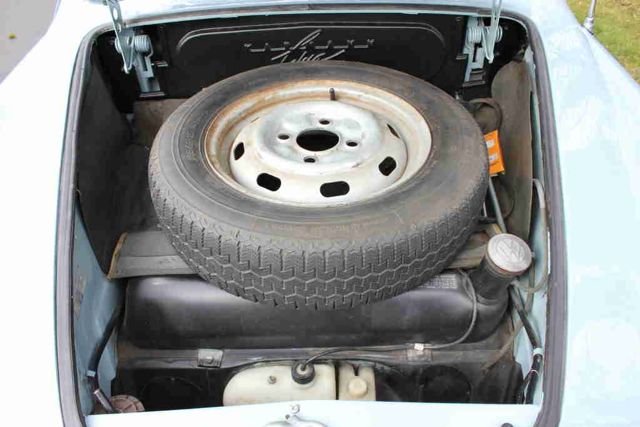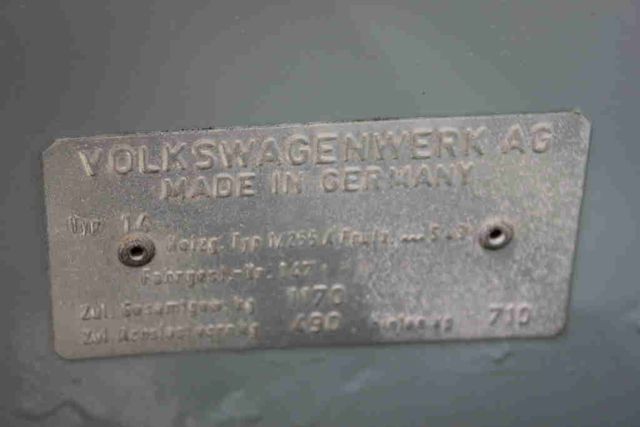 Body tag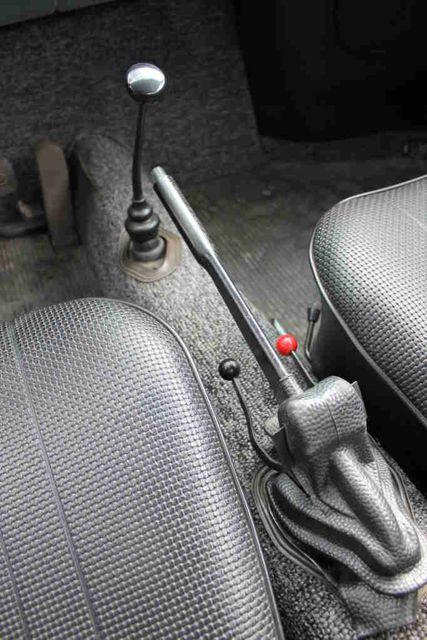 Inside the car is very clean. Some minor signs of wear but still very presentable.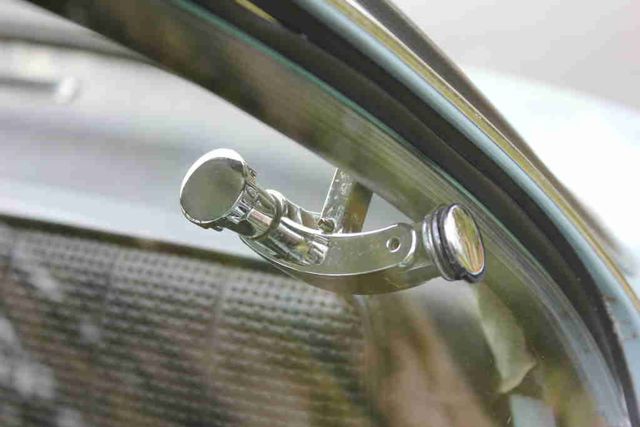 Pop out window latches are clean...the car is very well detailed.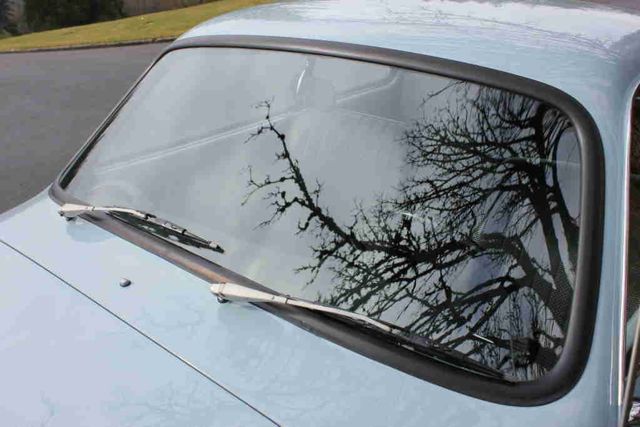 Glass is all good.
Front and rear window rubber is the "Cal Look" type without the chrome trim that was original.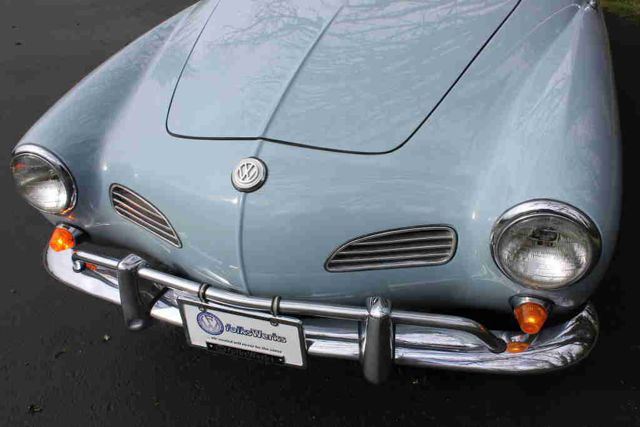 Nose looks wonderful on the car.
I like how crisp and straight the body line is on the center ridge...looks great.
So many of these cars have been punched in the nose and that seam gets all flat and funky
if the repairs are poorly done.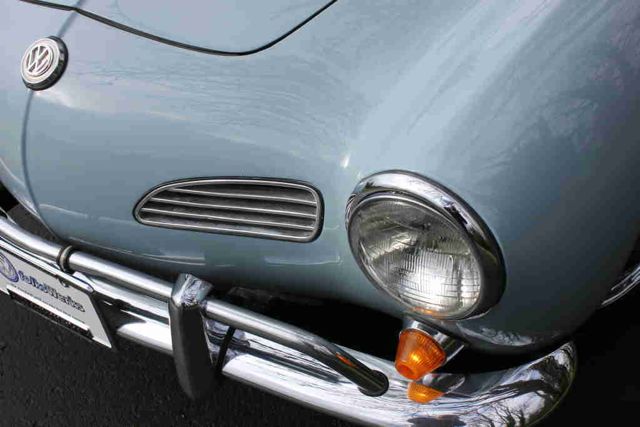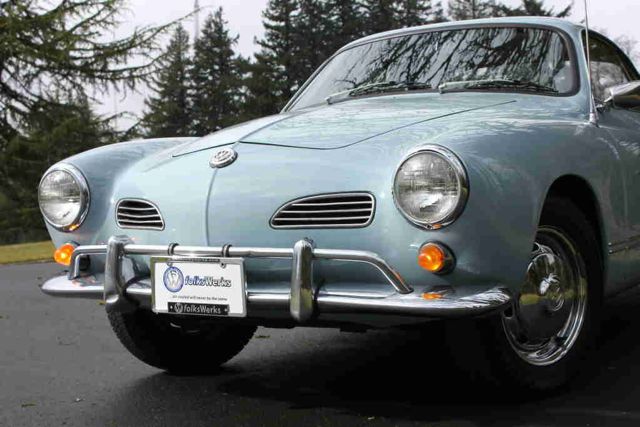 What a beauty!
The lines and styling of the Karmann Ghia are just so pretty.
I have long been amazed at just how great a design it is.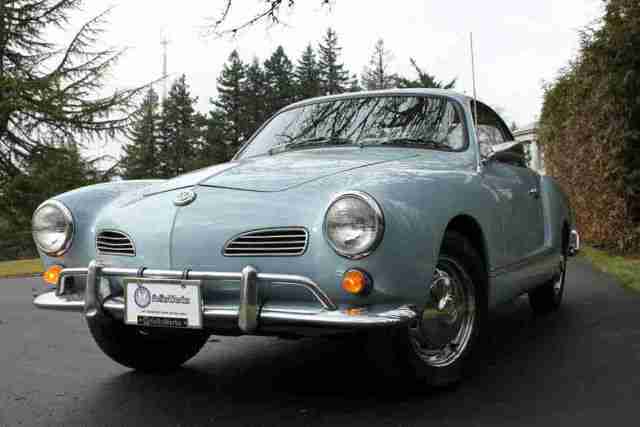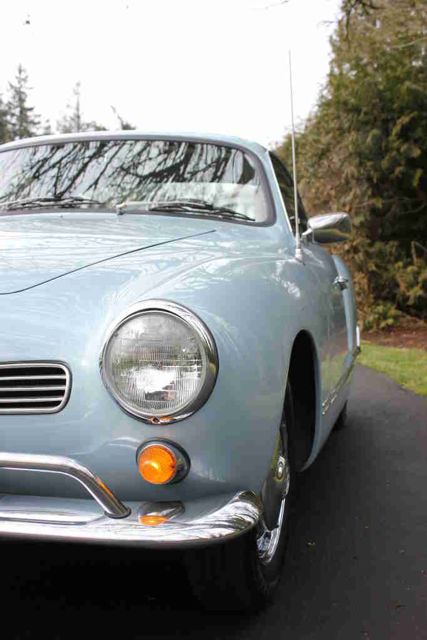 Body looks nice and straight down the sides with good panel fit and nice gaps.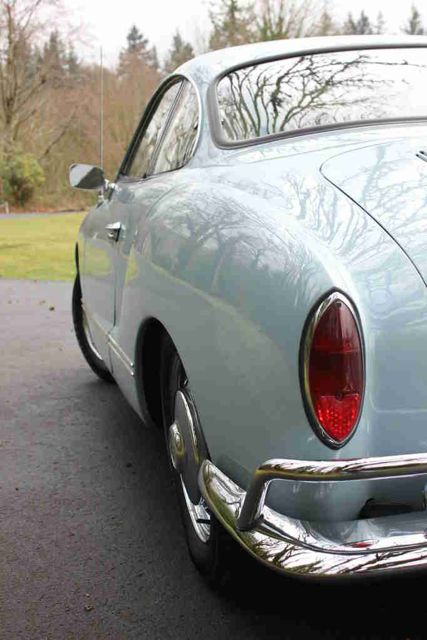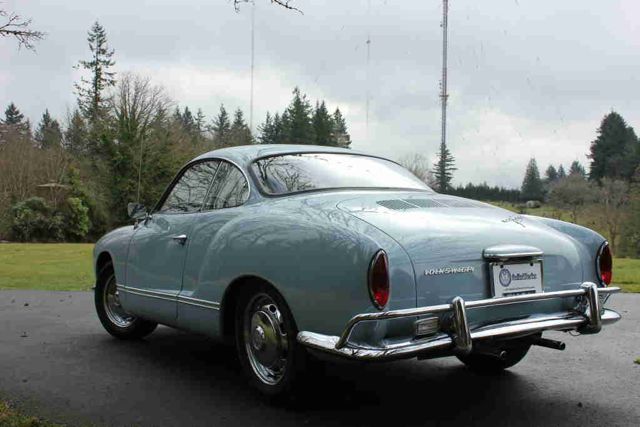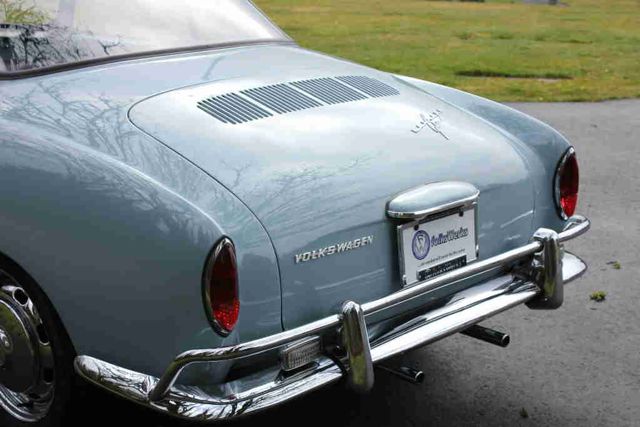 Paint quality looks very good.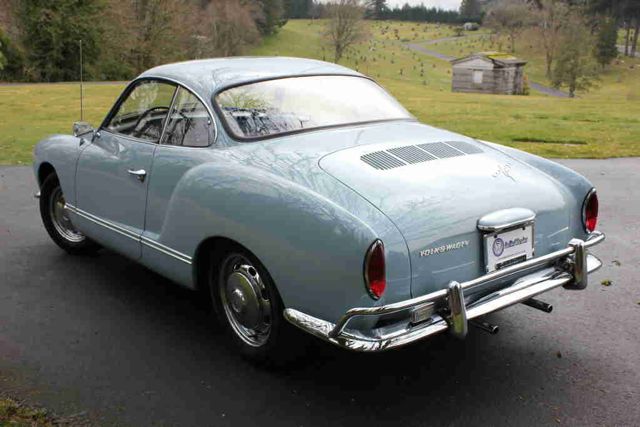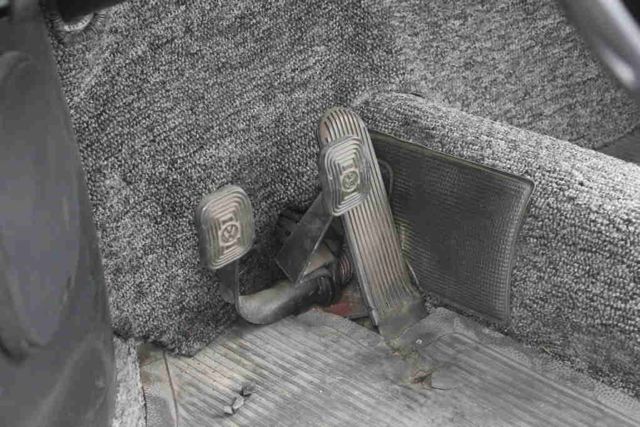 Inside you can see some minor wear from use.
This has been a fair weather car for the owners, not subjected to the daily grind.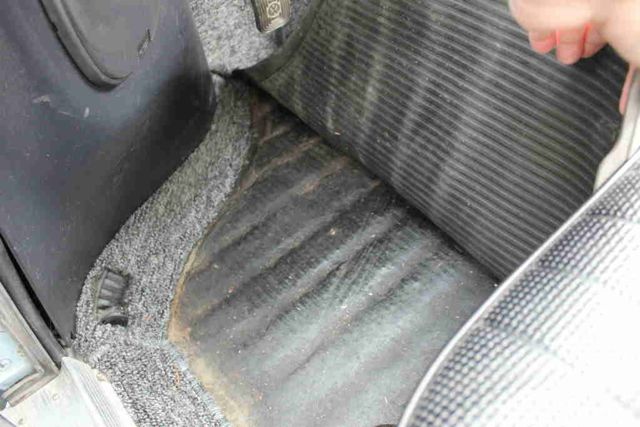 Floors look good under the mats.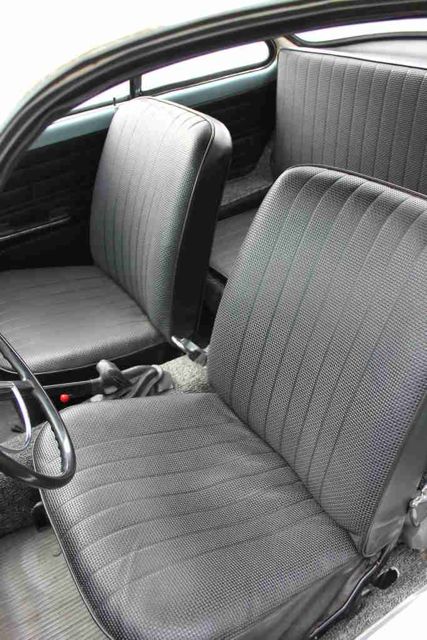 Seats look very good.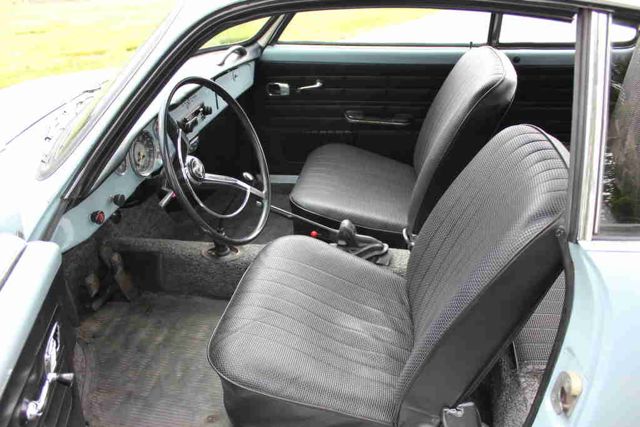 Very nice interior!
This year was the last of the low back seats.
The high back seats in a Ghia get very imposing...they look so big in such a small car
so the low backs are really the way to go.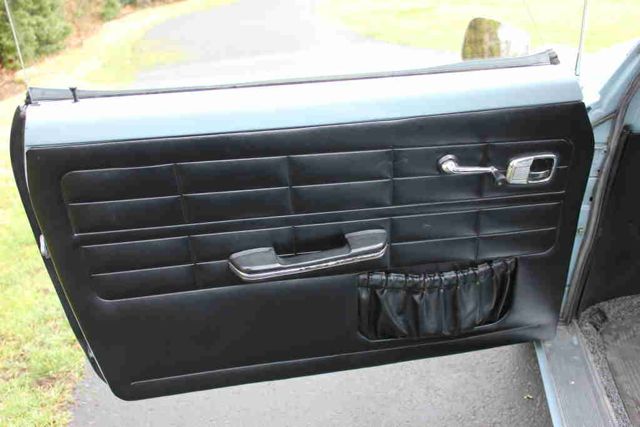 Door panels look great.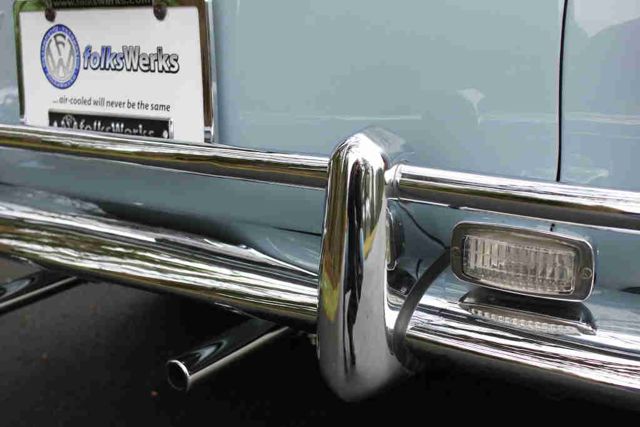 Chrome is very bright and clean.
The reverse lights are present.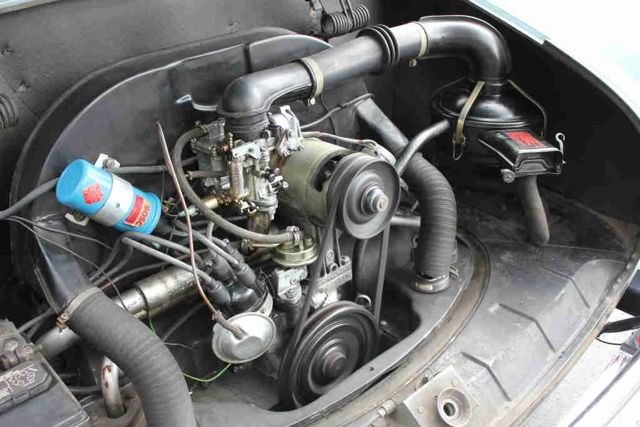 The stock 1600cc single port engine runs great!
I like to see all the right stuff in here...the oil bath air cleaner and vacuum advance distributor.
The owner of this car has been fanatical with maintenance...always changing the oil and adjusting valves at
proper intervals. This is a car you could fly in and drive home.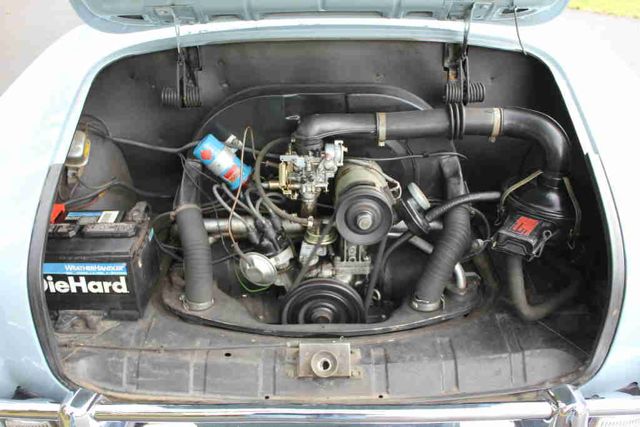 The engine bay is not slow level...like the nose area, it is painted black
but I see no rust or offensive greasy bits...it is presentable and reasonably tidy...perfect for a driver.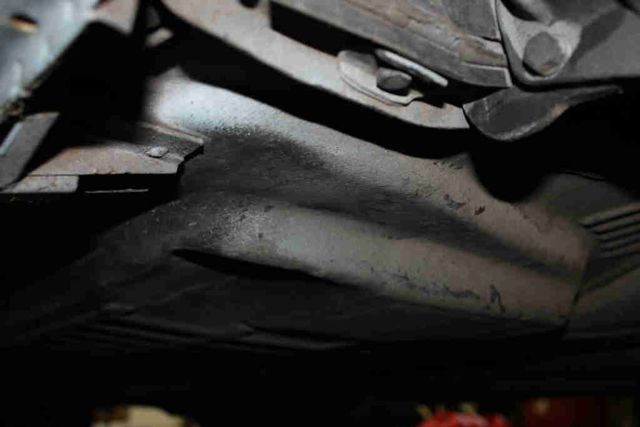 One of the biggest killers of Ghias is rust, and this one fortunately looks to be very solid underneath.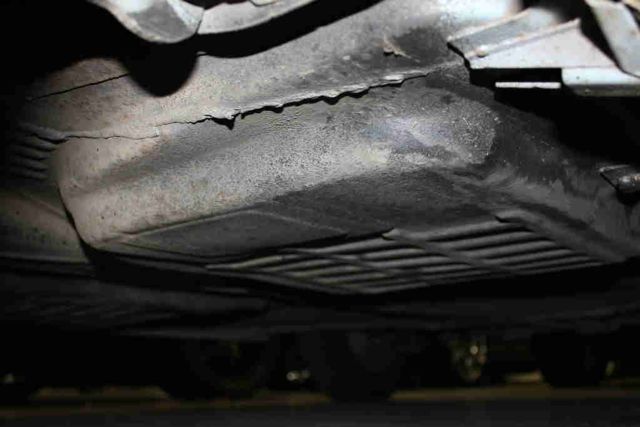 Floorpans look great!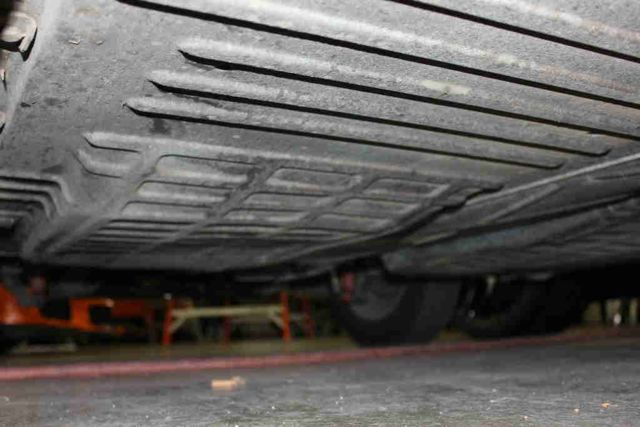 Lovely!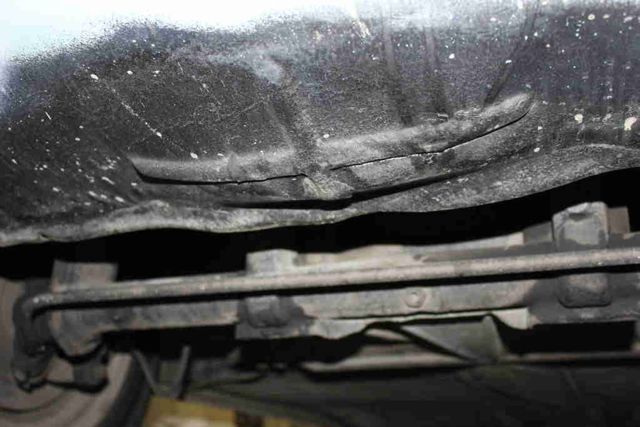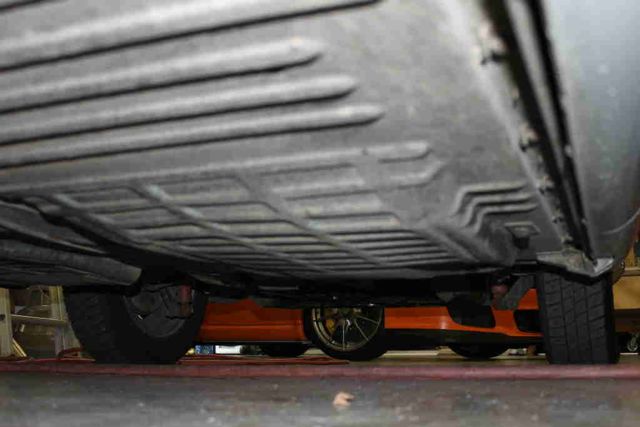 A very solid example...and with the restoration being over 20 years old and still looking this good...
you know there are no hidden sins underneath...if there were, they most certainly would have come to the surface by now.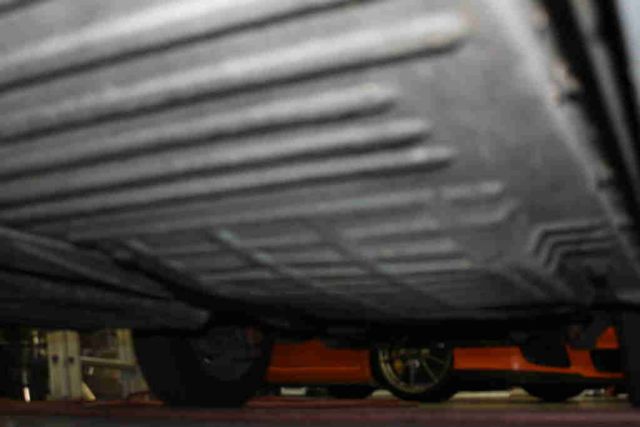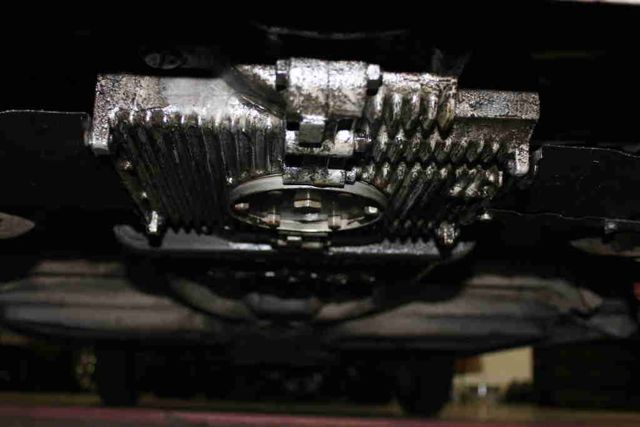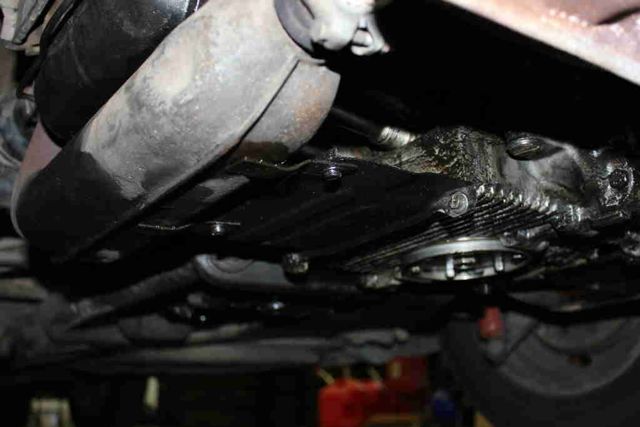 A tad bit of oil underneath but no big leaks.
The car has just been serviced and is ready to roll.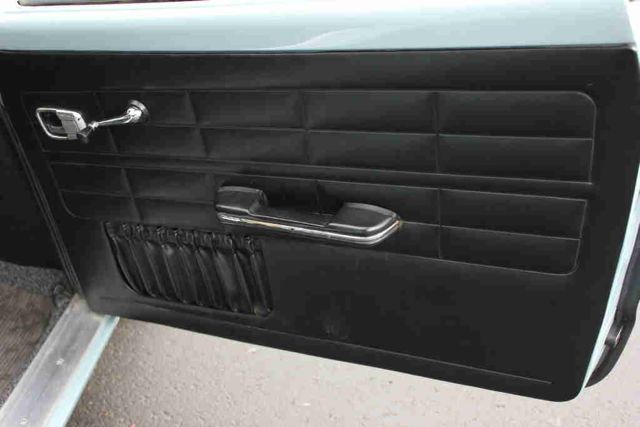 Back inside... passenger door panel is excellent.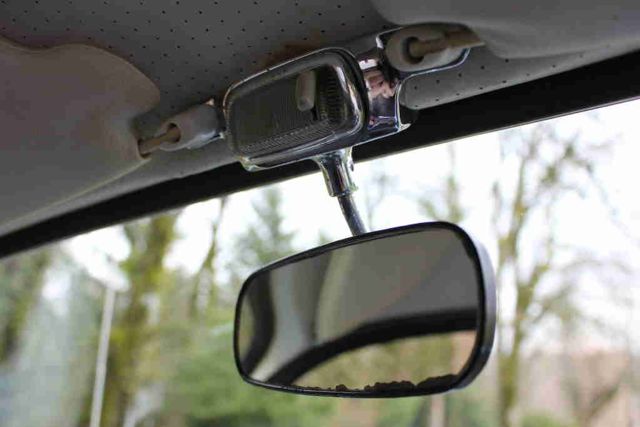 Mirror has some very small flaws along the lower edge.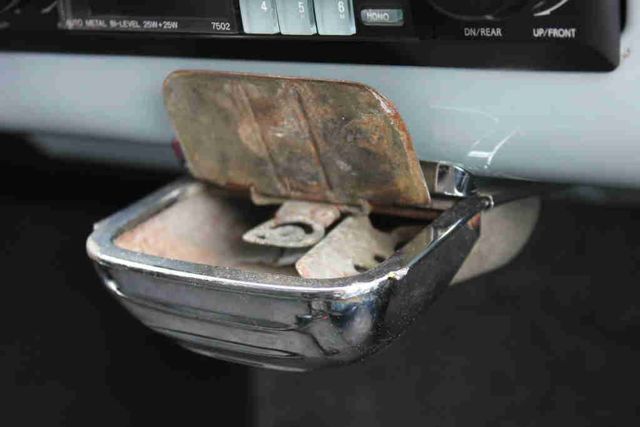 Ashtray.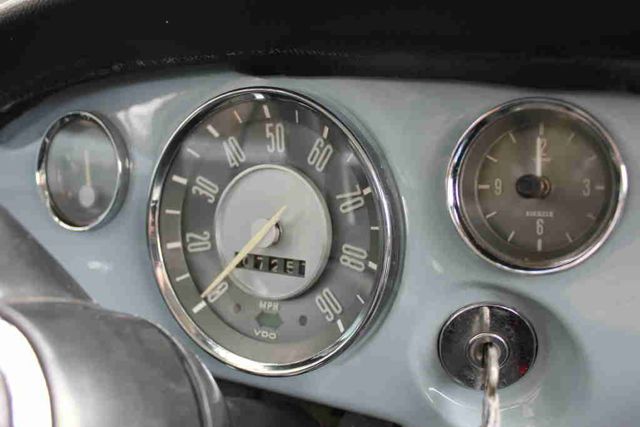 I love the painted dash in the car.
When VW started putting the plastic overlay on the dash it just loses something for me.
Instruments all look great.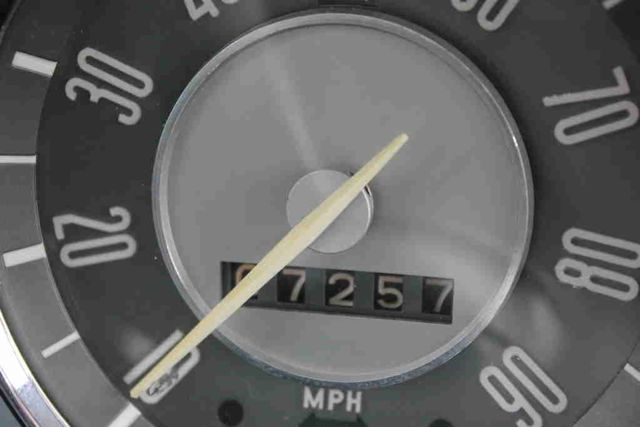 The odometer shows 7257 miles at the time of this photo.
When the owners bought it in 1981, it had 118k miles on it.
So now it has 207k miles since new.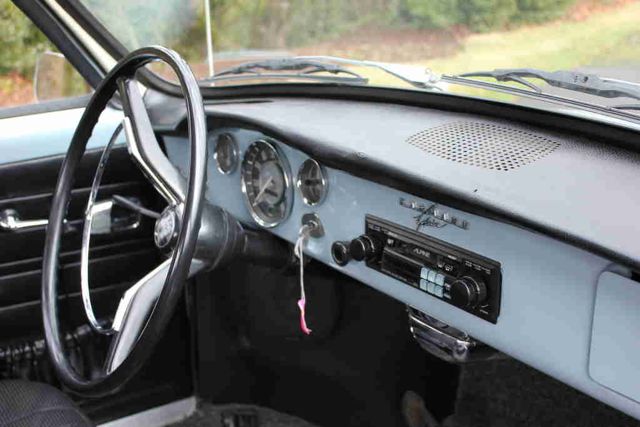 Aftermarket radio in the dash is the only diversion from original equipment in here.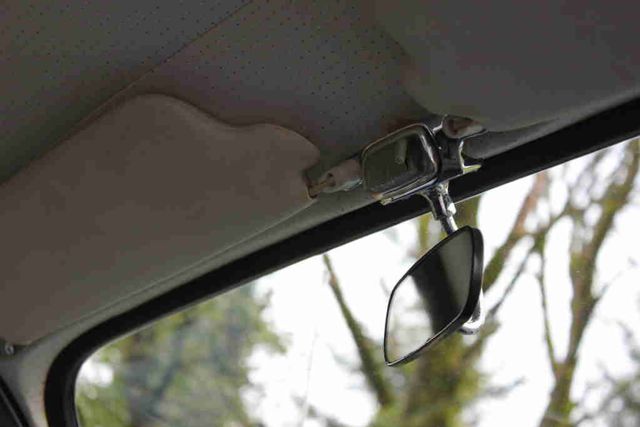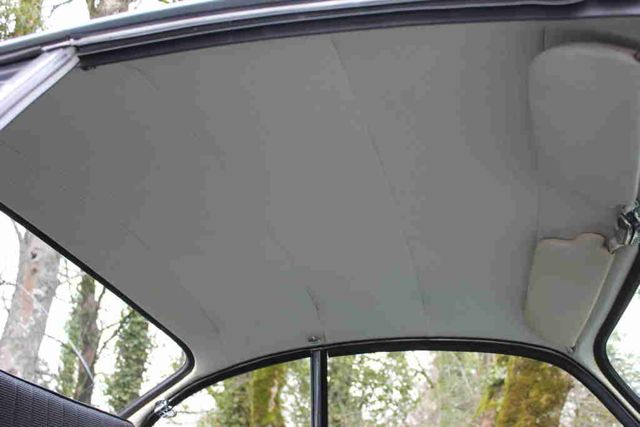 Headliner looks wonderful.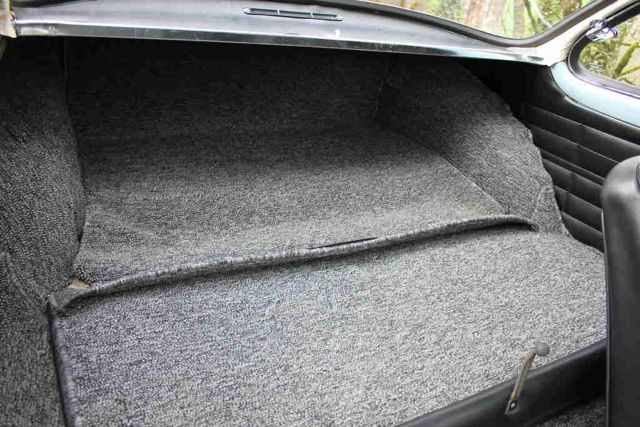 Carpet in the eara behind the back seat is holding up well.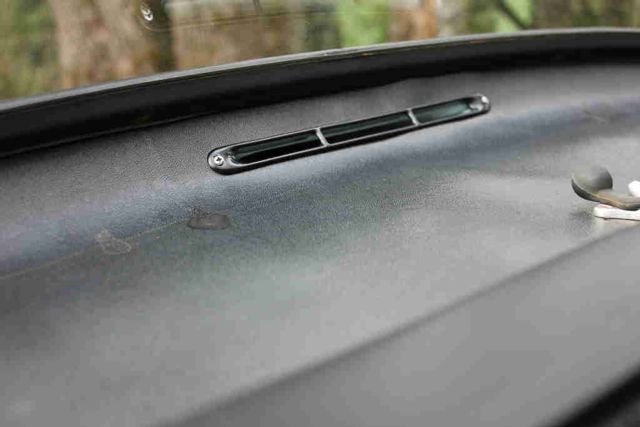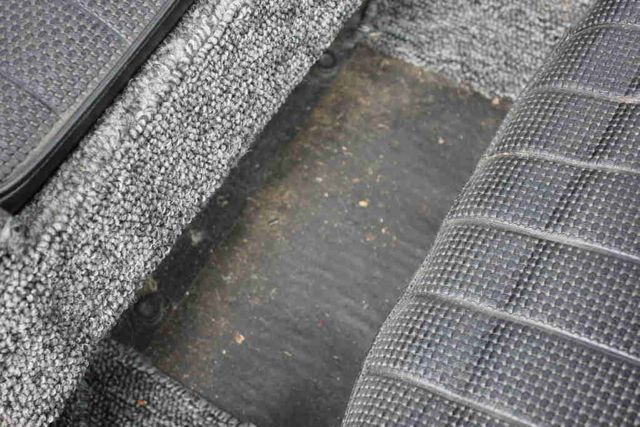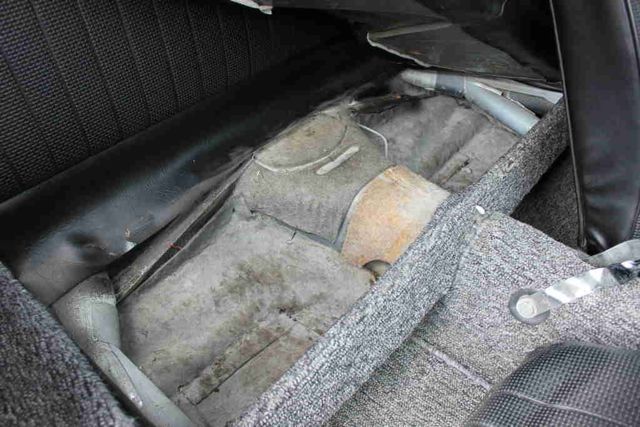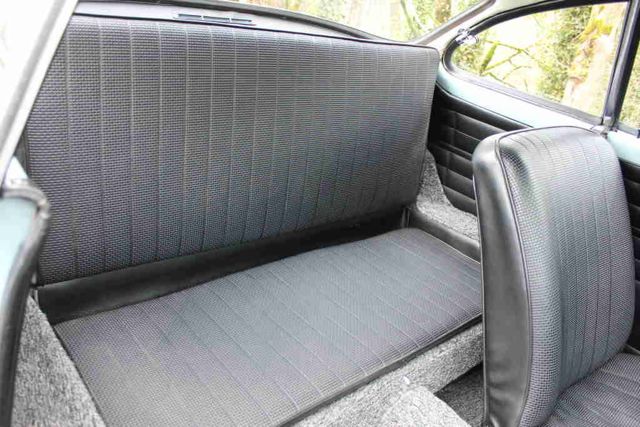 Back seat looks excellent.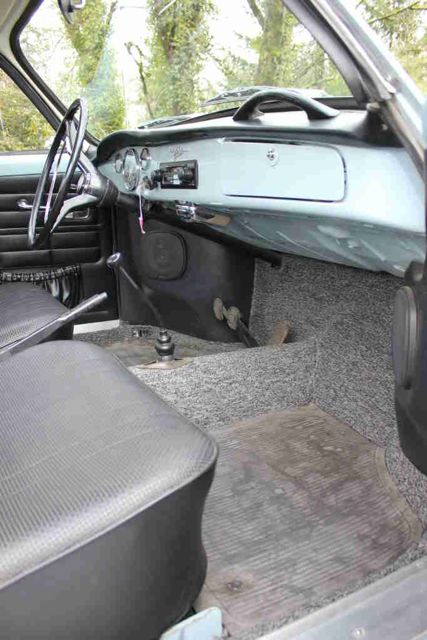 The interior is really quite clean...as is the whole car.
It is obvious when you look at it and hear the story of its past...it has been well loved and cared for.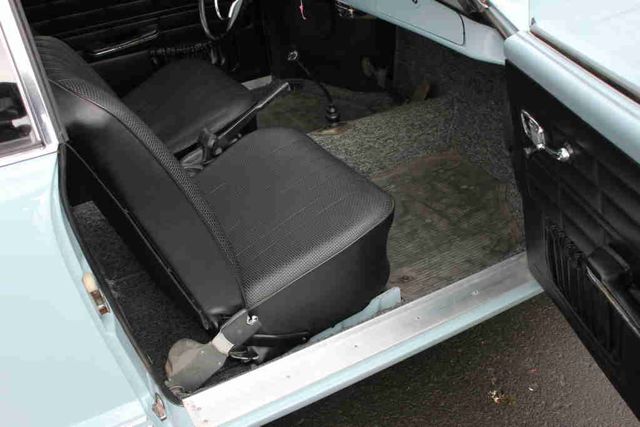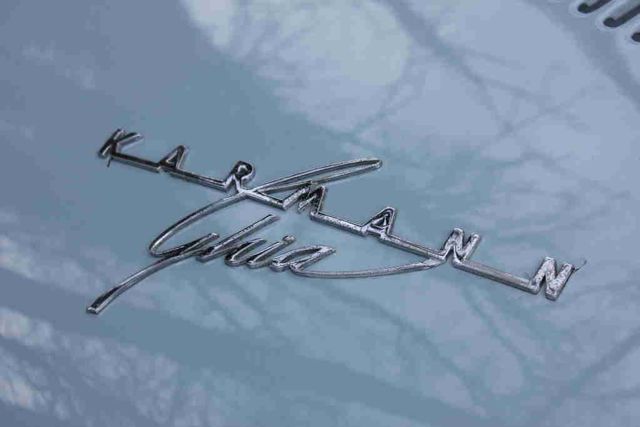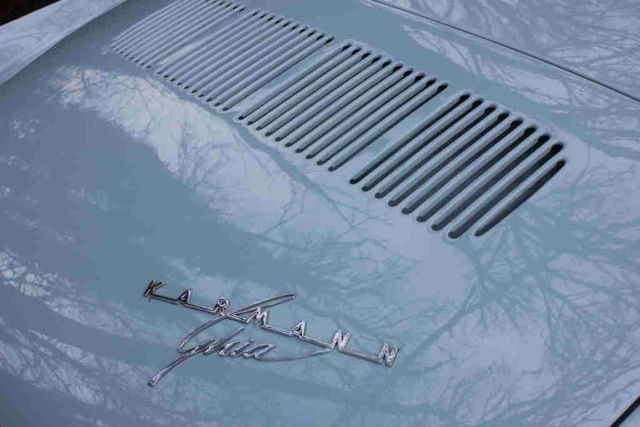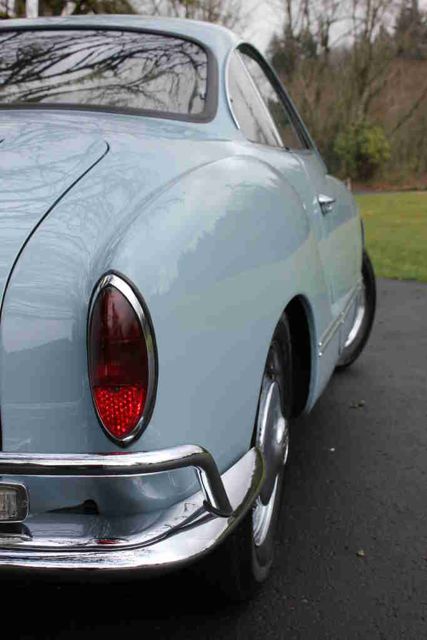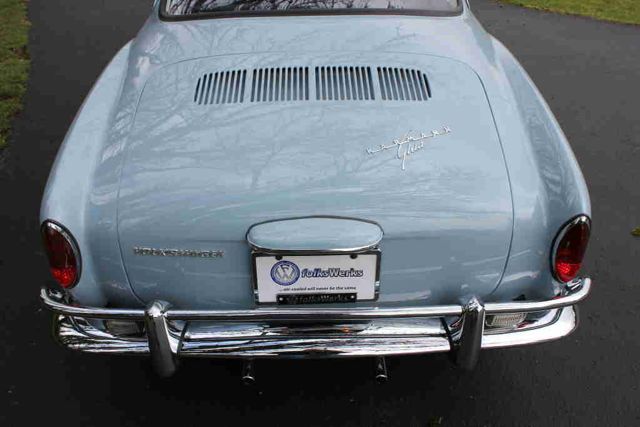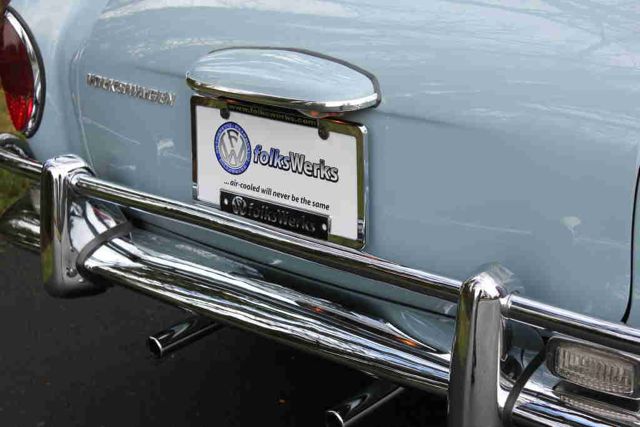 The folks up at Folkswerks in Portland just spent a ton of time detailing and tuning and
preparing the car for sale...they did a nice job indeed and I thank them so much
for the wonderful photos as well.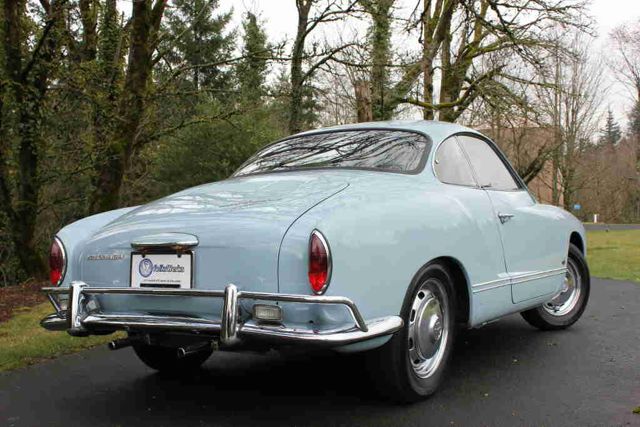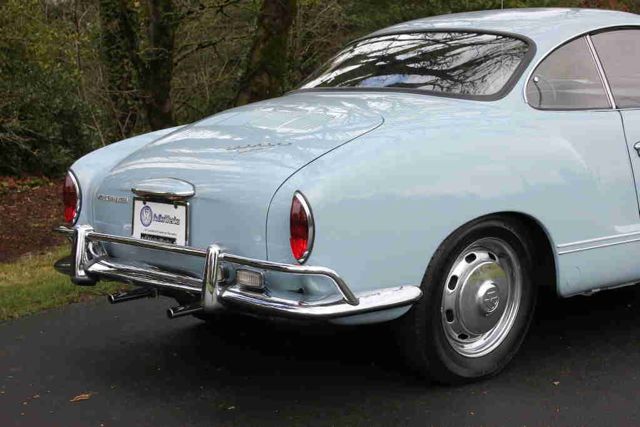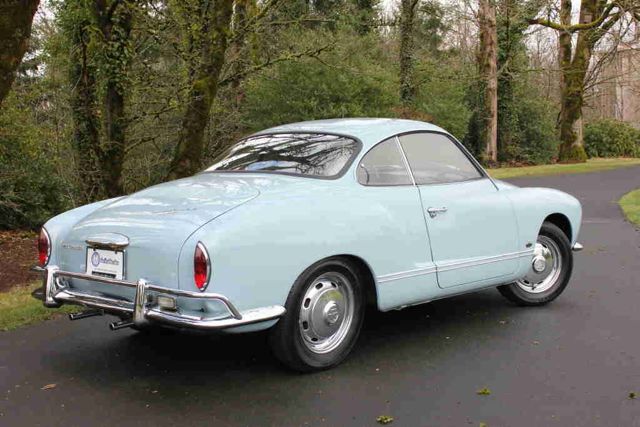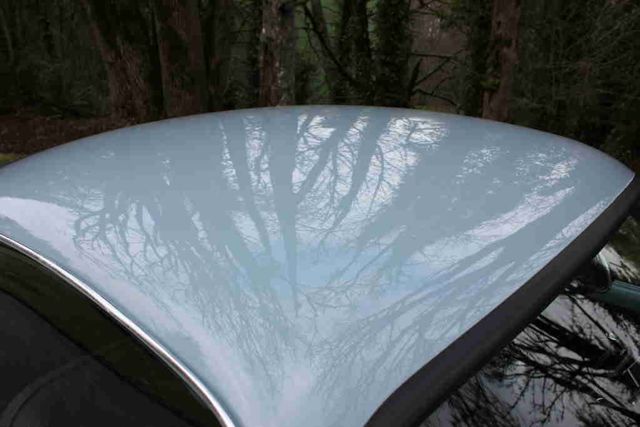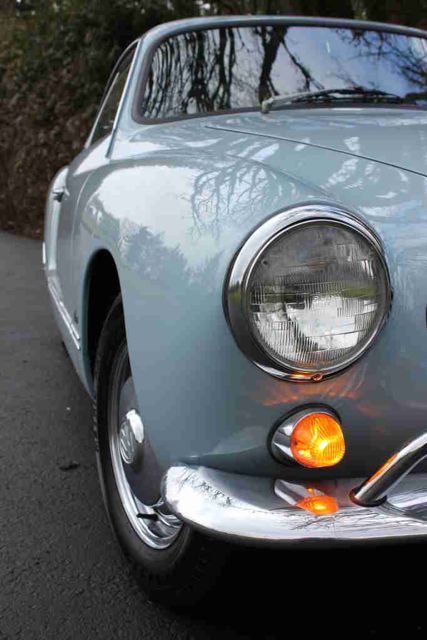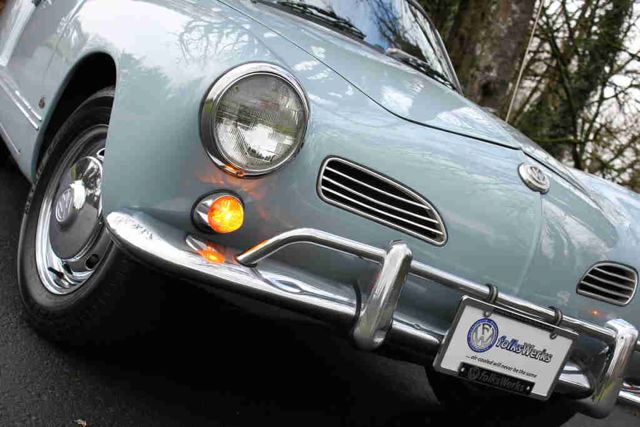 What a great little car.
If you have been looking for a truly "good" Ghia...this one fits that description beautifully.
Well treated, well restored, not wrecked or rusted, mechanically sound and in the end...it just looks as sweet as pie.
We dont get a lot of Ghias on the website...they seem pretty thin on the vine these days...and when we get a good one
they seem to sell quickly...so I would suggest quick action on this one if you really want it!
SOLD!
But we have others!
CLICK HERE
for all current listings!
---
For More Info...CALL
951-767-1600
or email
oldbug@earthlink.net
---