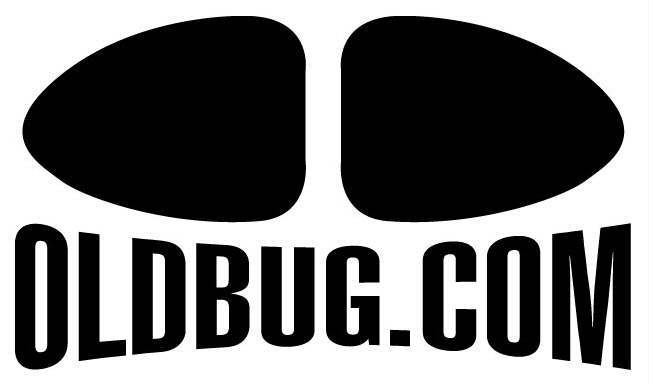 Original Owner 1965 VW Beetle For Sale
---
There are not many opportunities out there to buy a vintage car from the actual original owner.
This is one of those rare cases. The couple that bought this car new in 1965, still owns it today
and that is who you will be buying it from.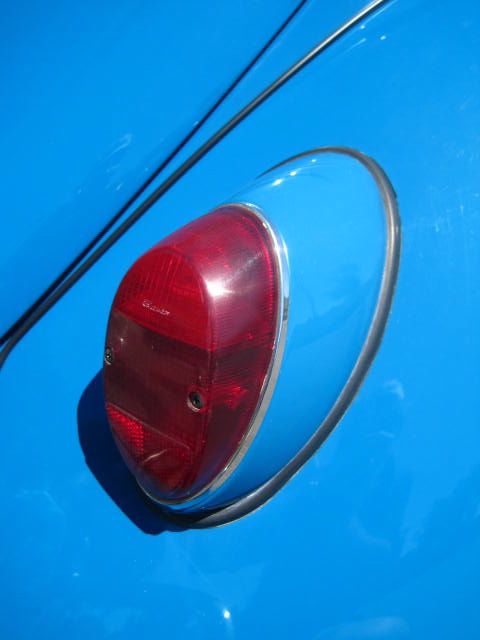 The car was restored a few years back...the woners thought it was about time to treat the car
to a full restoration as thanks for the years of dependable service.
They had hoped that family members would want to keep the car, but their kids have
no desire to own it, so now that money spent on the restoration will benefit the new owner...whoever that is.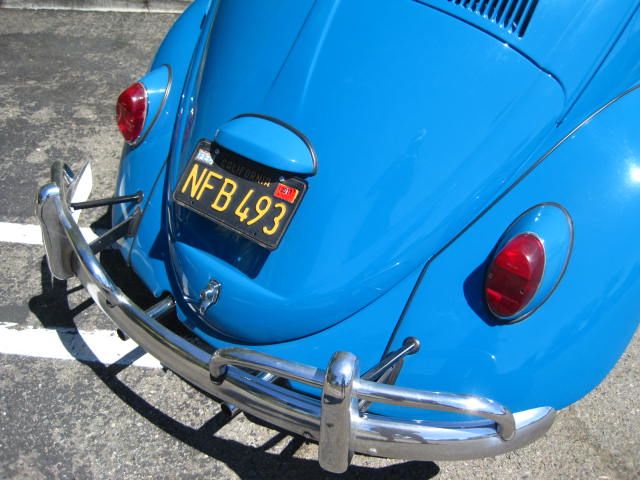 The car retains it's original black California plates and has always been here in the State since arriving
off the boat in 65.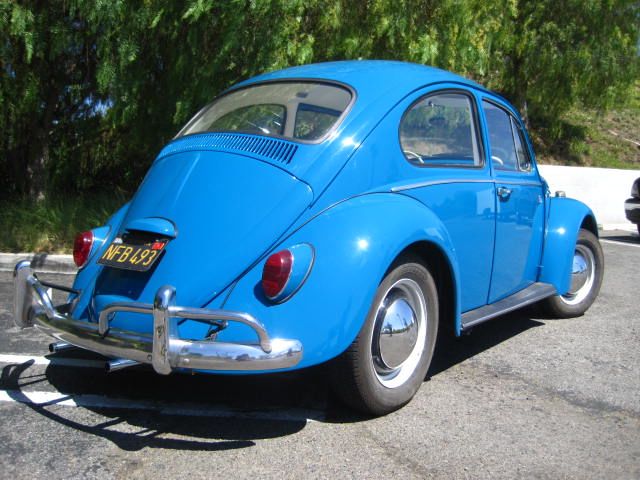 The color was originally Sea Blue, the restoration color is a bit brighter than that, but the paint quality is very nice
and the car has a very clean look to it.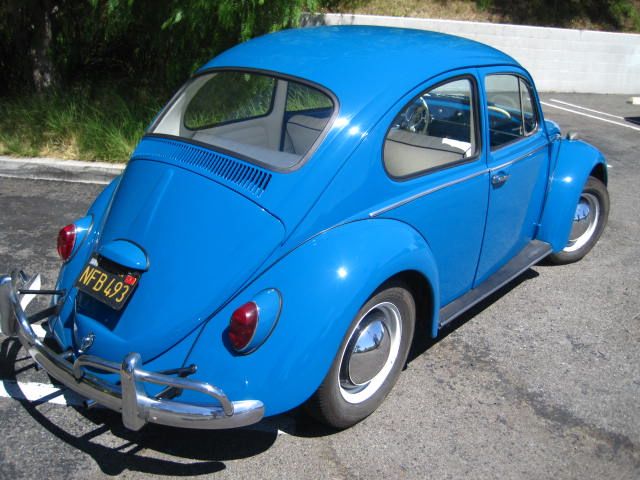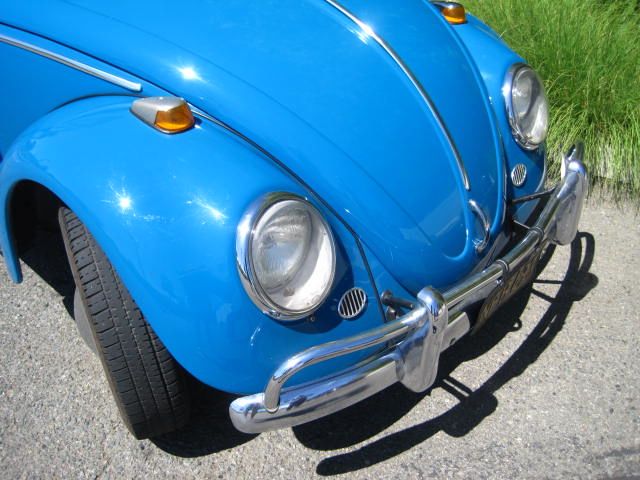 Many parts were replaced at the time of the restoration, all the rubber, all the trim, bumpers, running boards, etc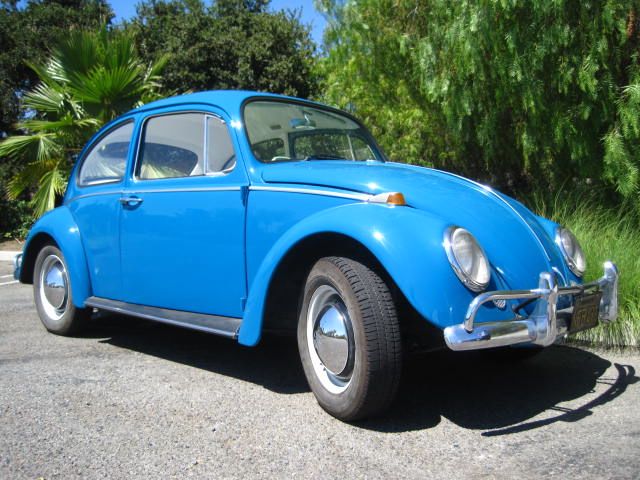 A very handsome automobile!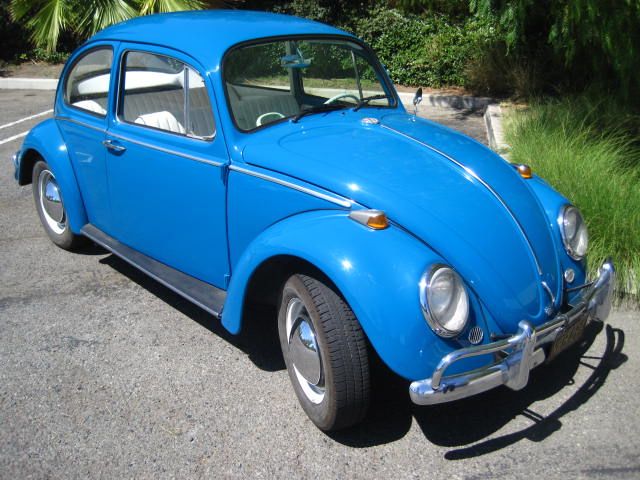 Great car with a great "aura"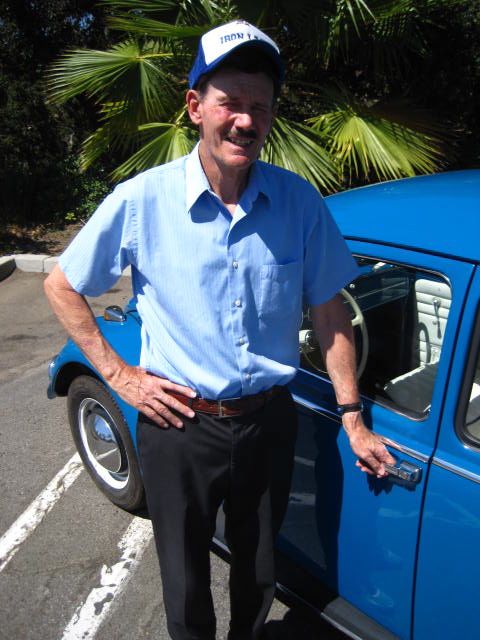 And it is all thanks to this gentleman and his impeccable maintenance.
He has had the oil changed regularly, valves adjusted on schedule,
always maintained to a high standard and if something needed fixing...he got it done.
The car has over 300,000 miles on it, but you would never ever guess it by looking at it.
The most recent engine rebuild was about 60,000 miles ago and it runs great with no issues.
He just had it serviced about a month ago and it has a clean bill of health.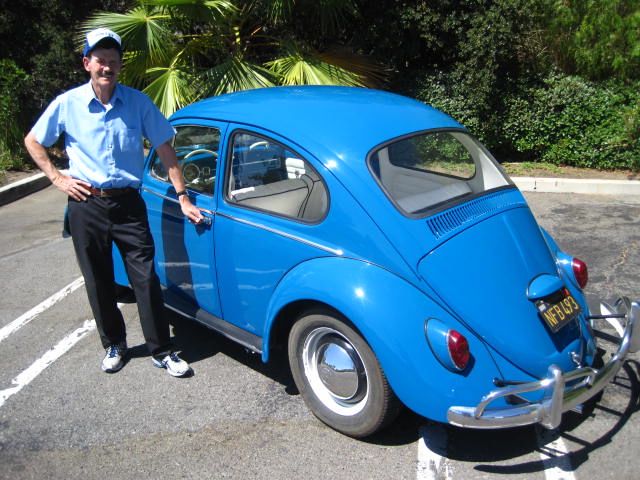 I love the chance to snap a picture like this... together for 45 years!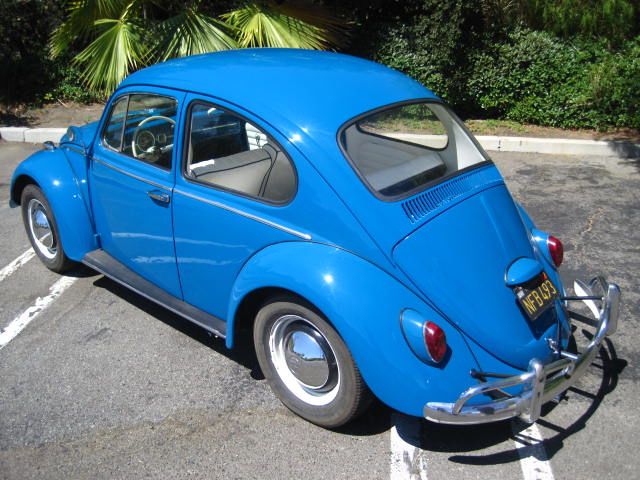 Ok...enough with the back story...lets look deeper and see what the car is all about.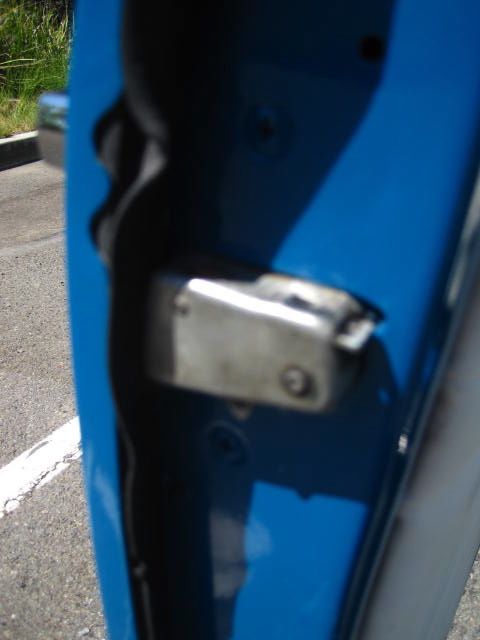 Paint job is well done and latches and details look pretty good.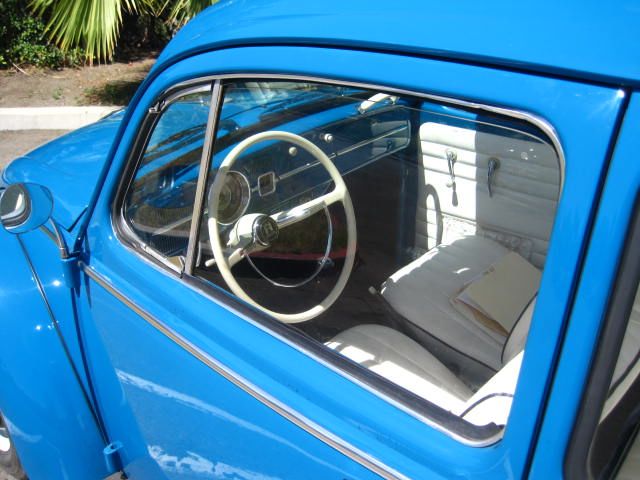 Window rubbers and seals are all fresh.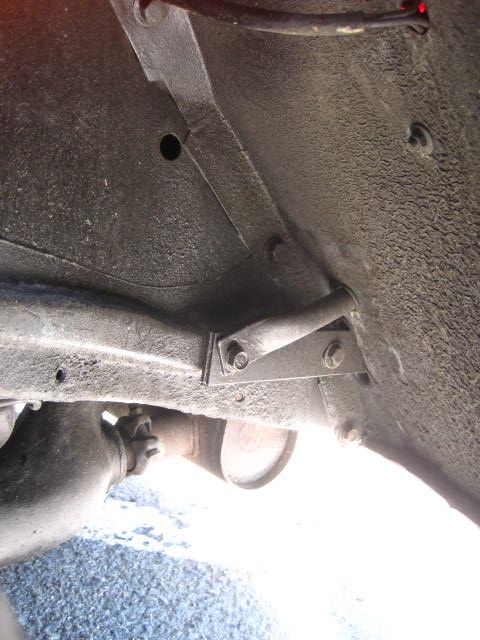 Very solid and straight car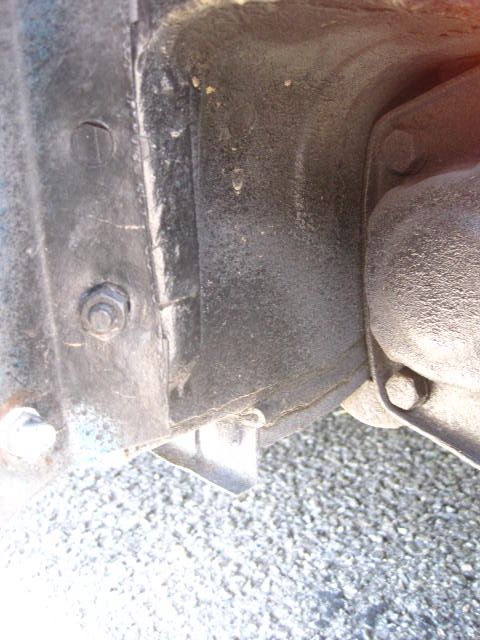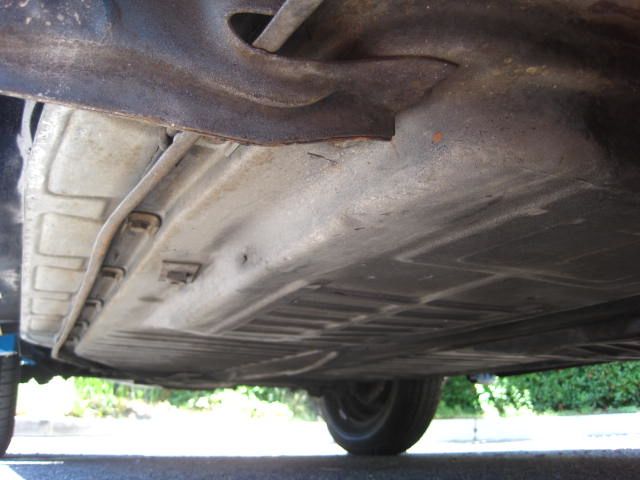 The California climate and always being garaged has surely preserved it well.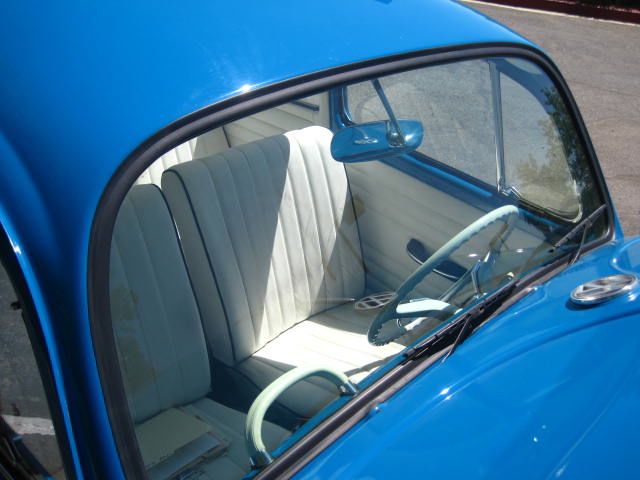 Windshield is new...window rubbers are recent and are in great shape.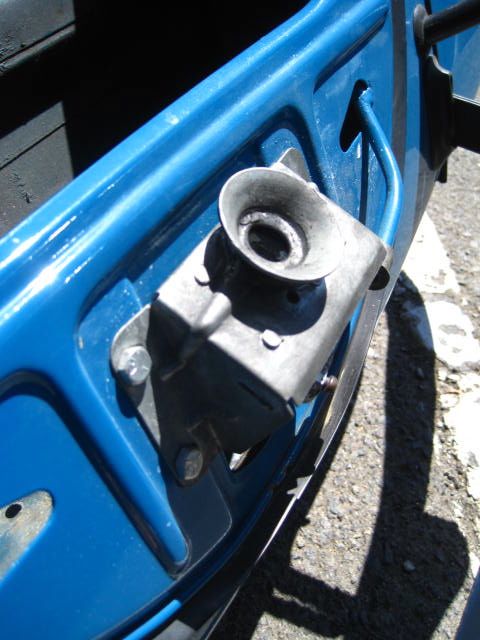 Hood latch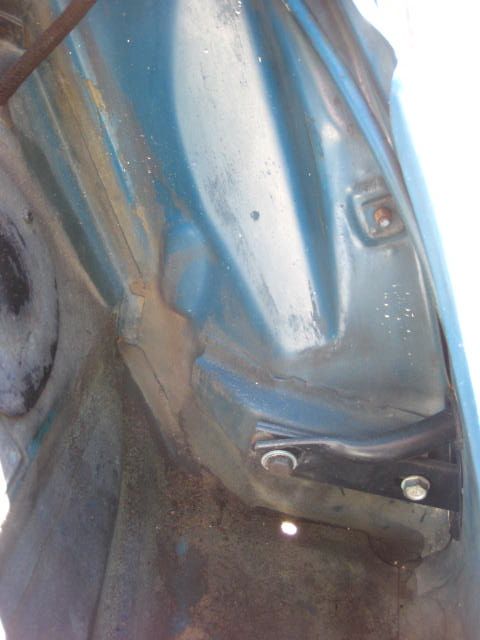 Very straight in the spare tire well.
No wrecks, no rust.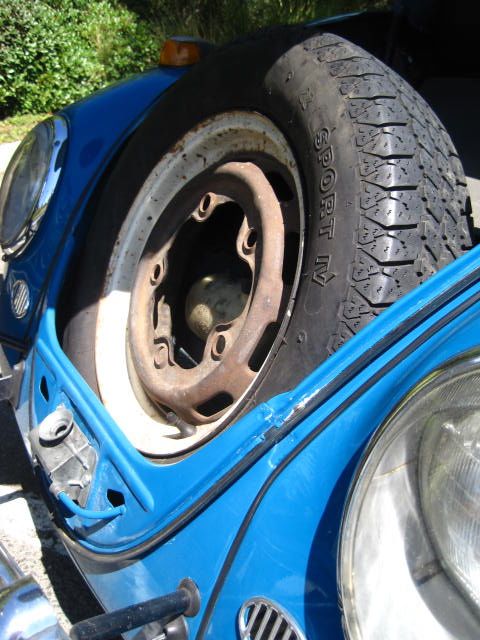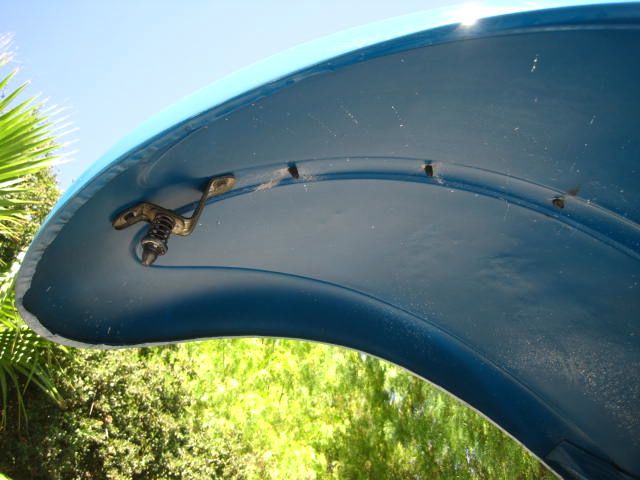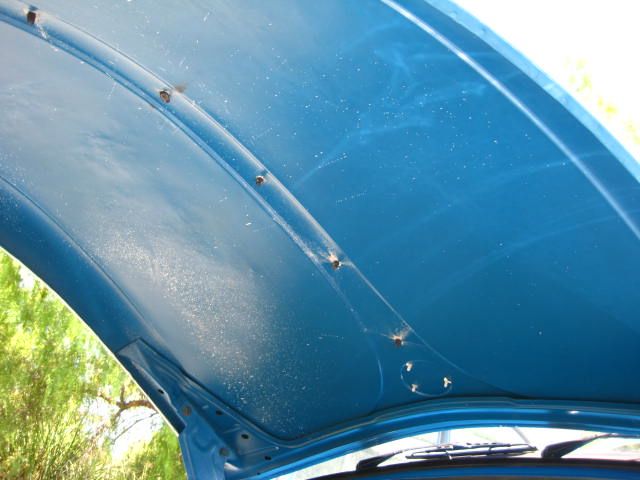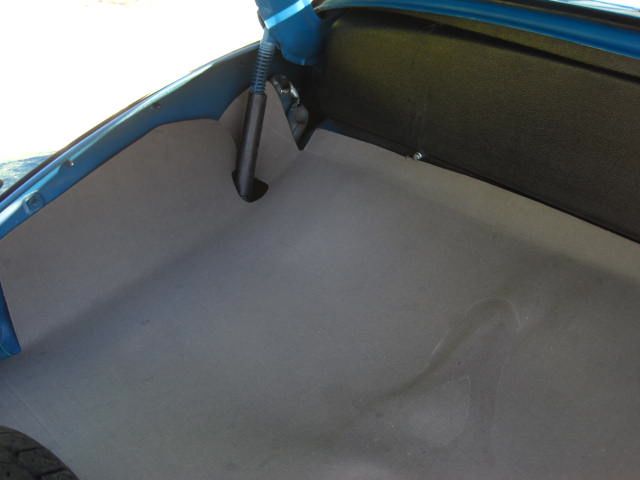 Trunk liner and wiring cover were replaced.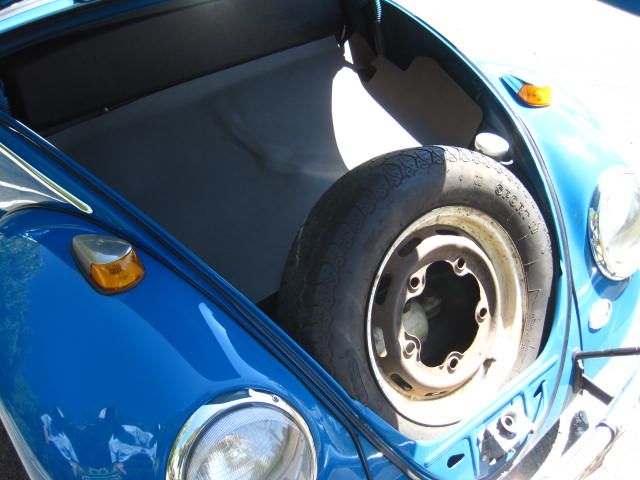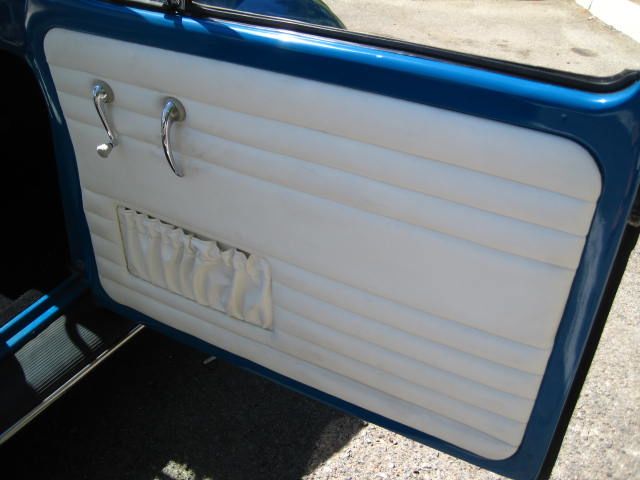 Door panels and interior were all done at the time of the resto.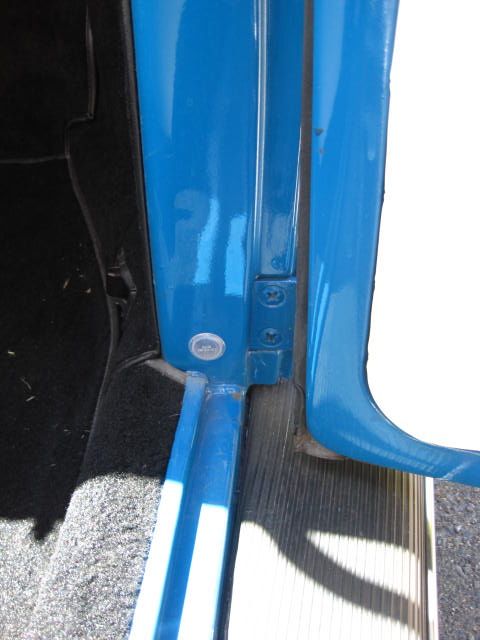 Solid door jams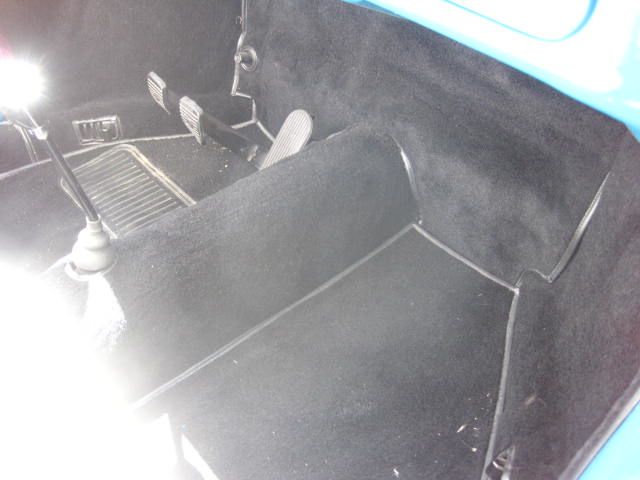 Carpet is clean and well installed.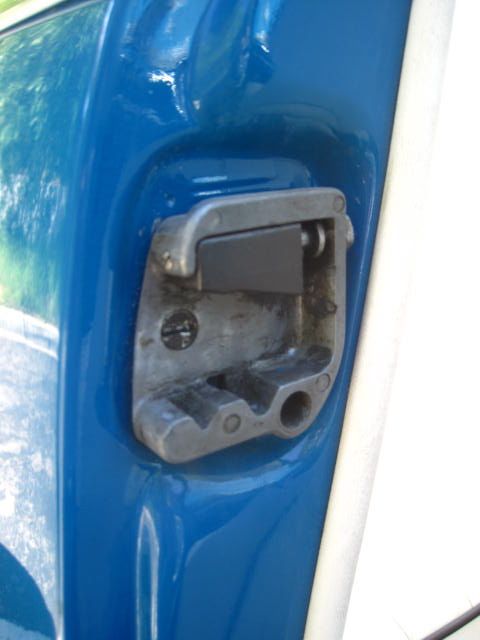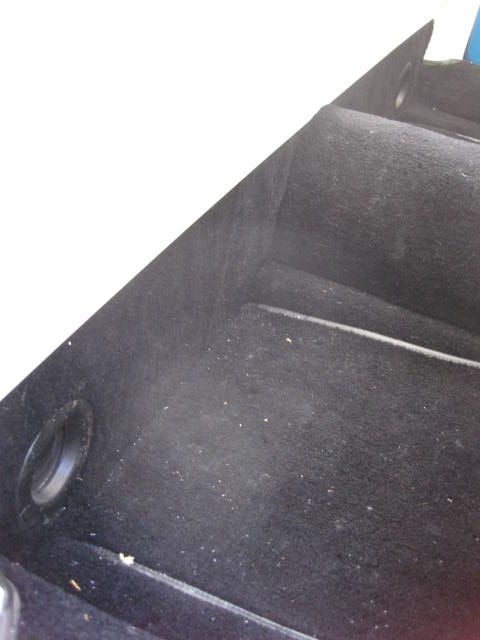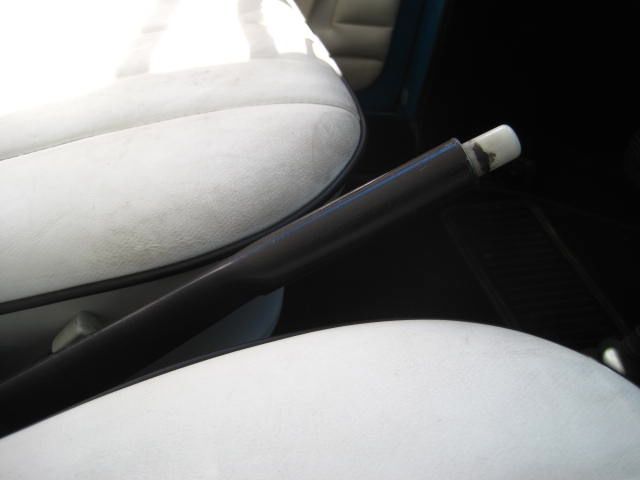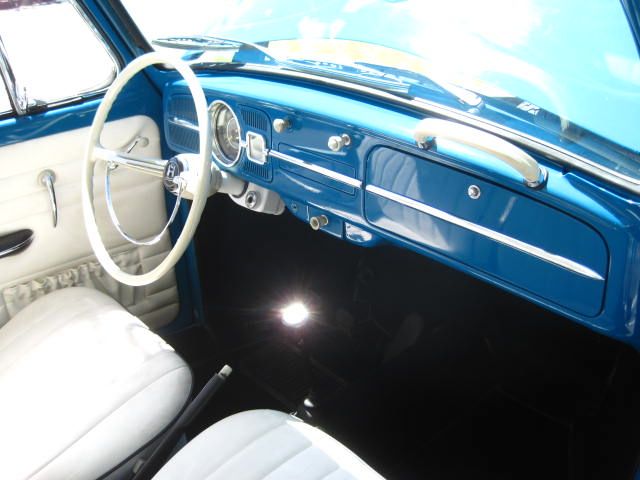 Never a radio mounted in the dash!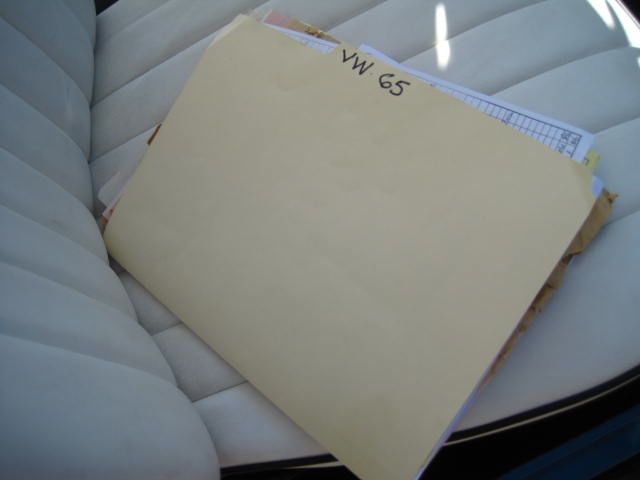 Fat file of receipts and original paperwork...excellent documentation of the life of the car.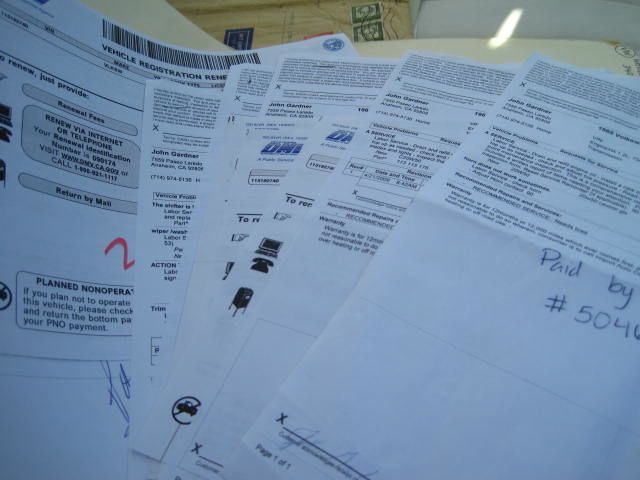 Recent service records included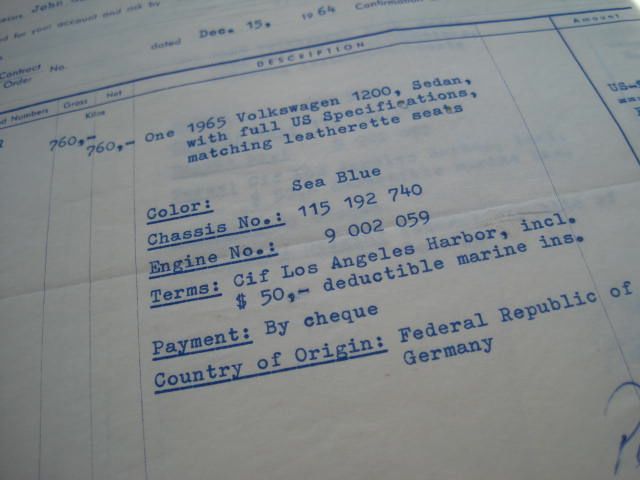 All the original import paperwork is still with the car...incredible to see this!!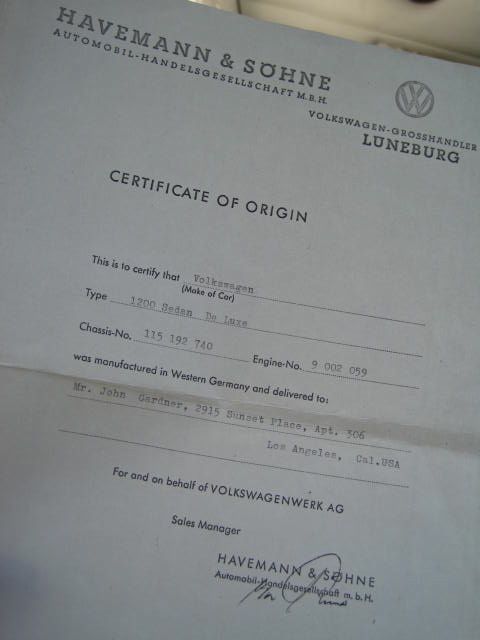 When is the last time you saw a Certificate of Origin on an old VW?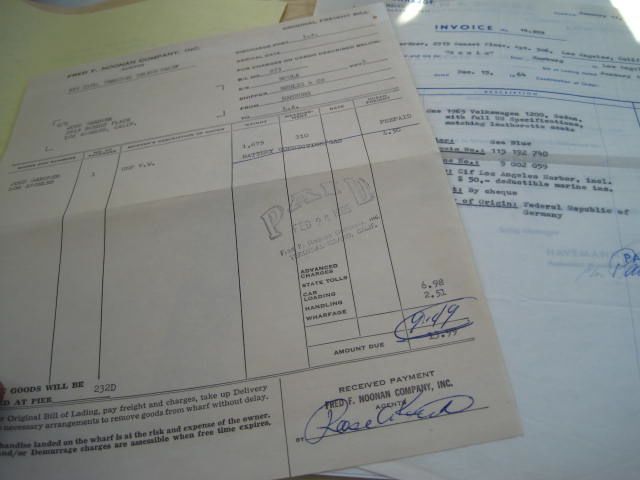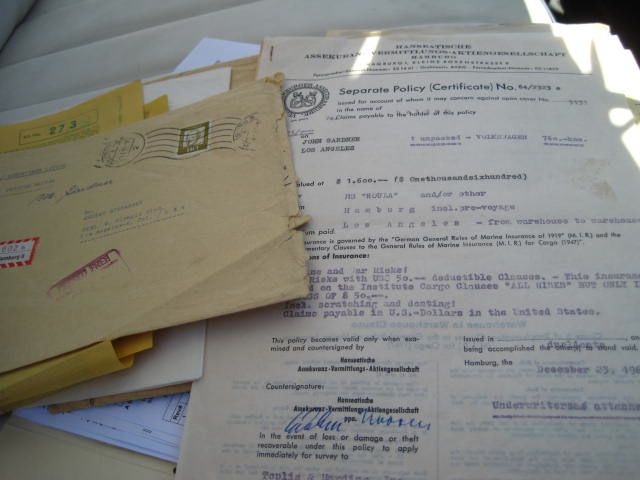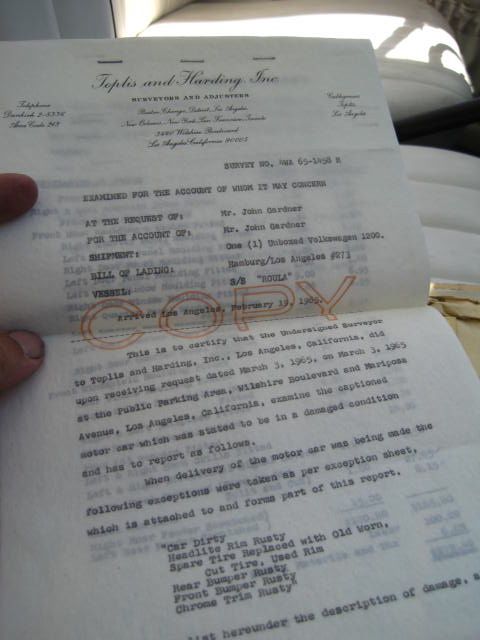 When the car arrived, there was a list of issues that the owner just had to have taken care of.
And the care never stopped for the next 45 years.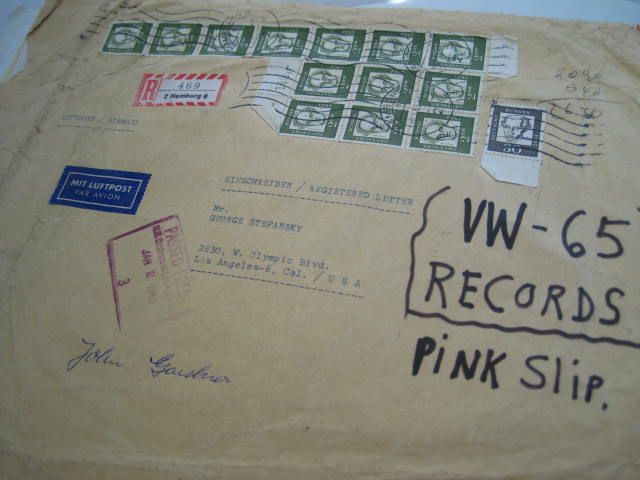 Love the original paperwork...when I see this sort of thing I know that I am dealing with someone that
details are important to. People that keep this level of documentation on a car are the kind of people
you really want to buy from. Always in caring hands, no punk kid customization, and everything is known
back to day one. This is priceless.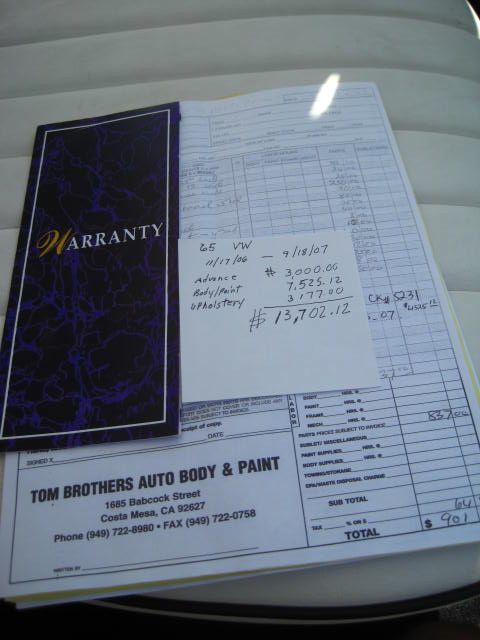 The restoration was completed 3 years ago and cost $13,702.12!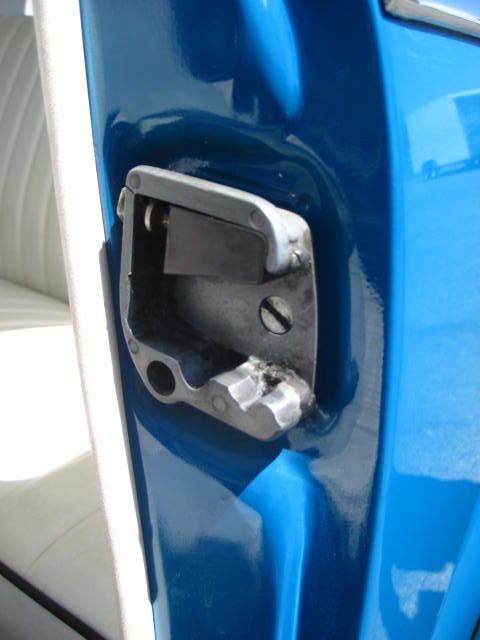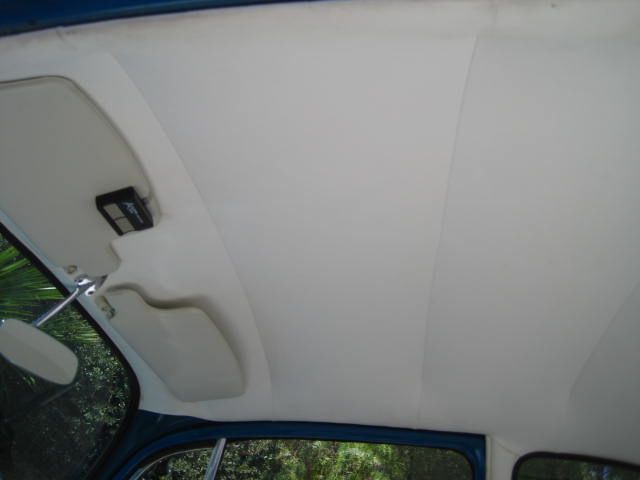 Headliner is clean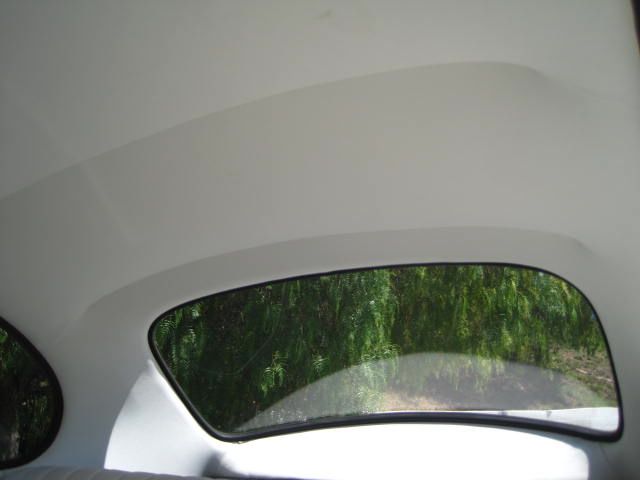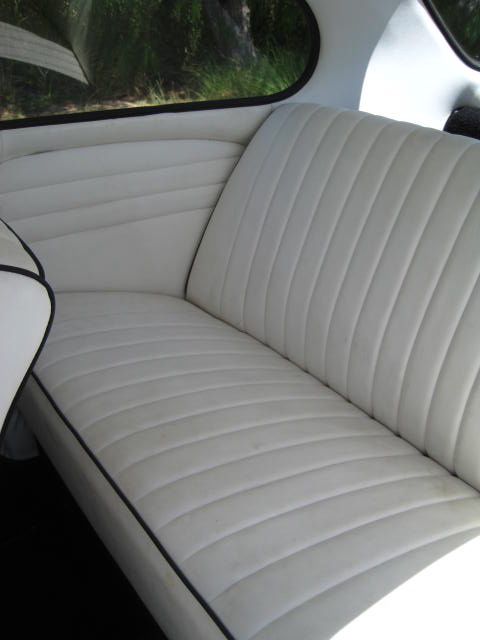 Seats could use perhaps a very light cleaning.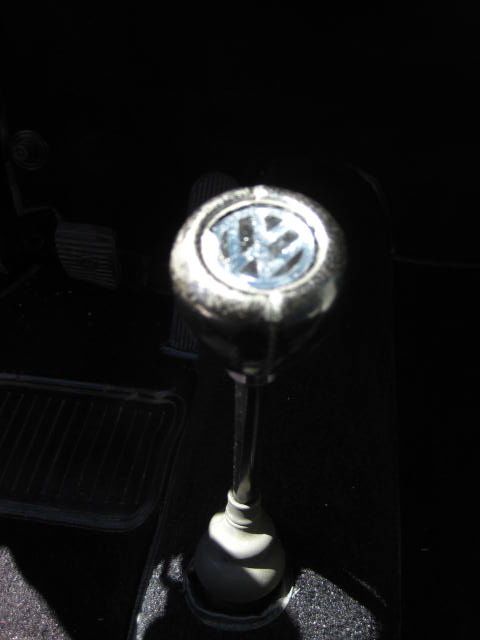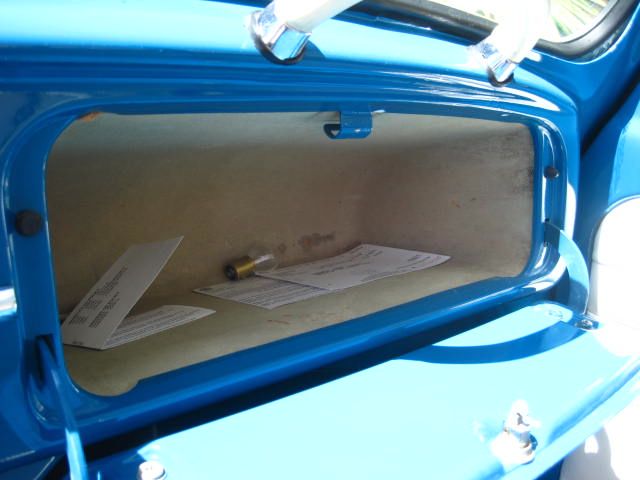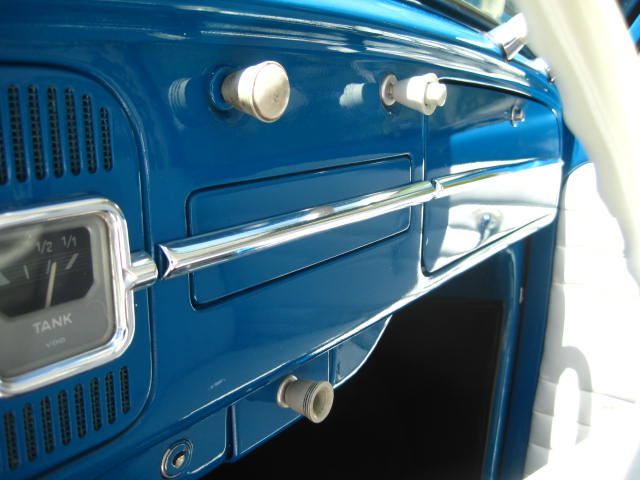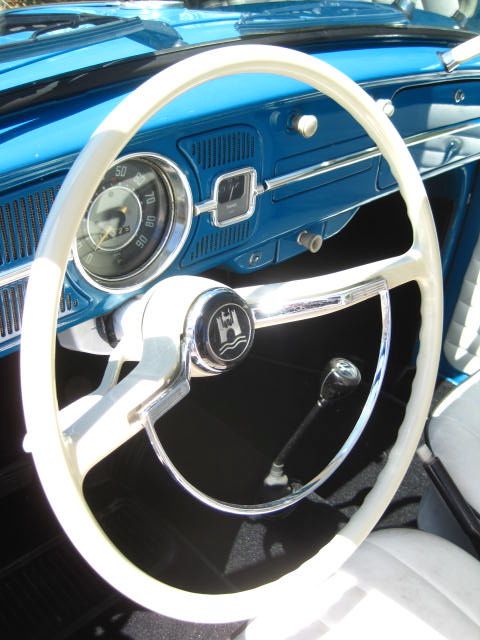 Steering wheel in nice shape.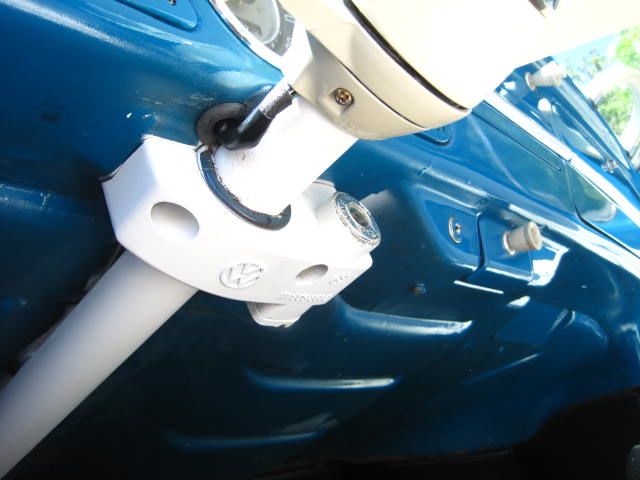 Locking steering column.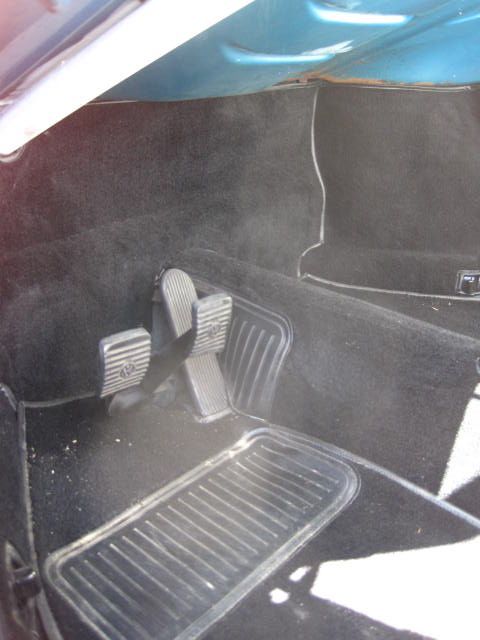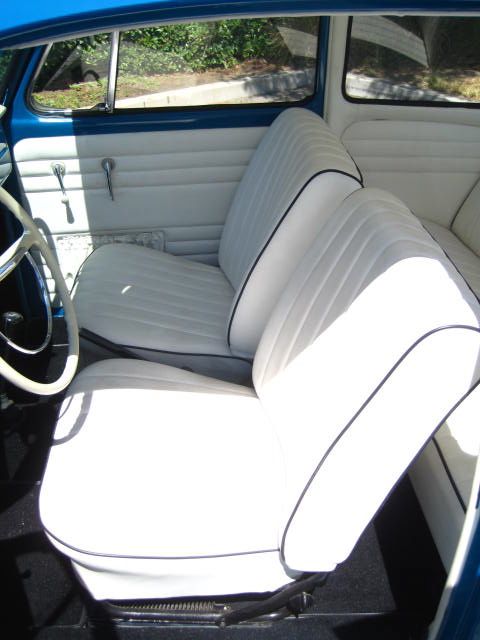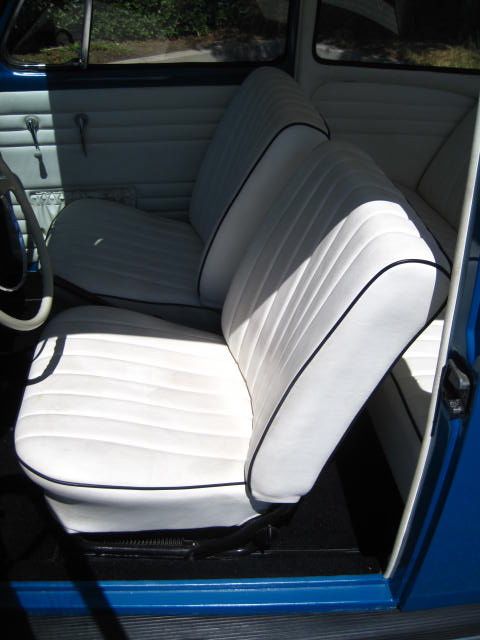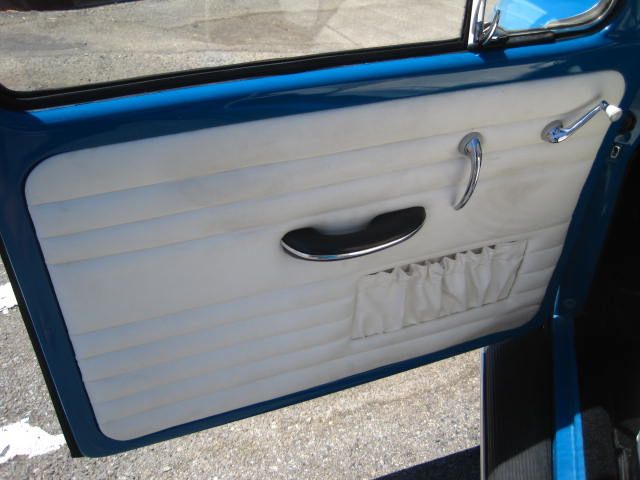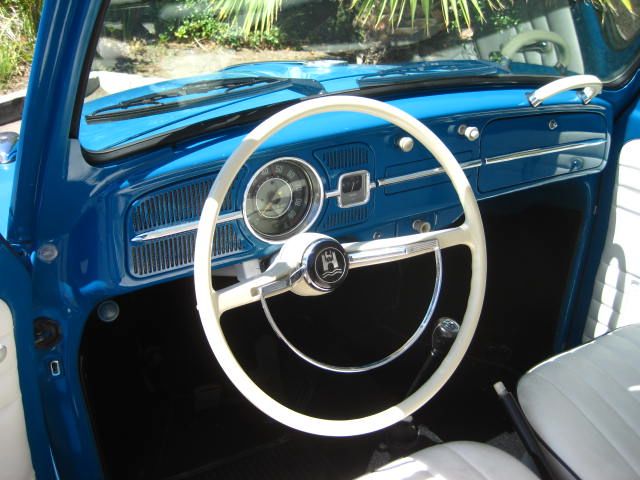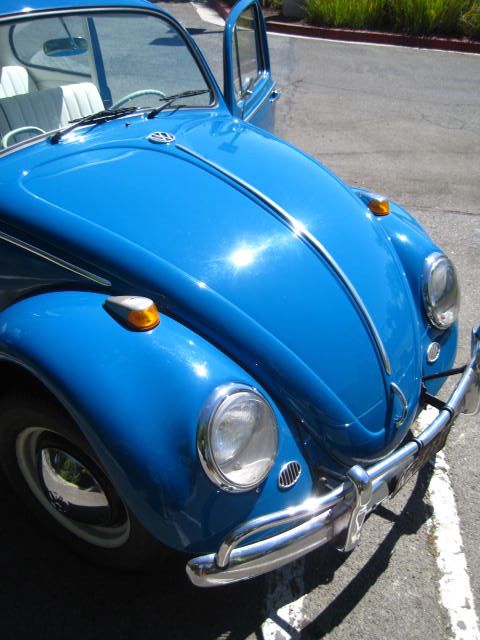 Paint is very nice indeed.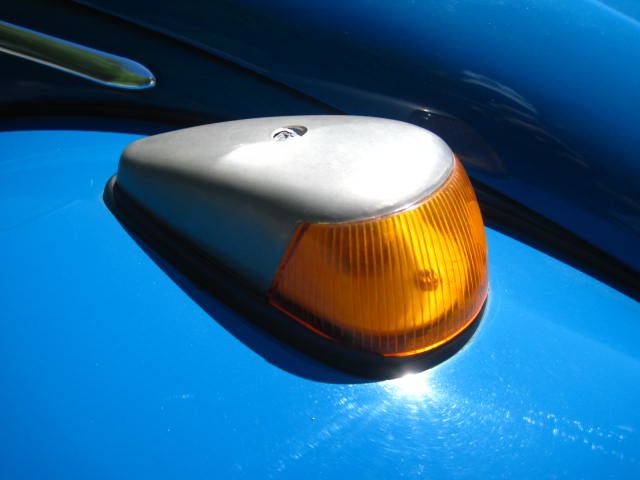 I spyed a few aftermarket parts used in the restoration such as this one turn signal lens and housing.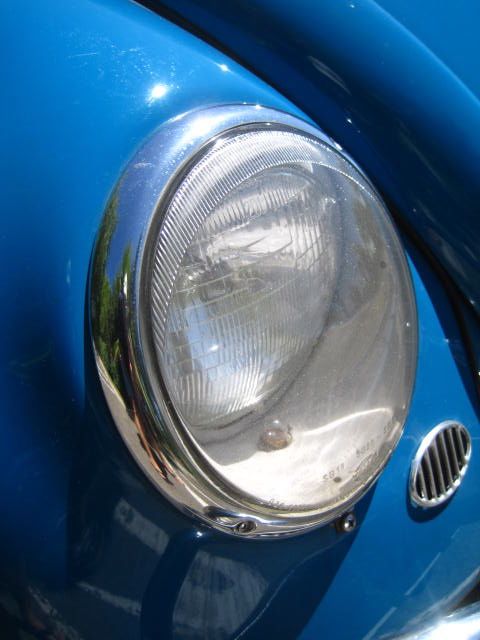 Headlight lenses are original.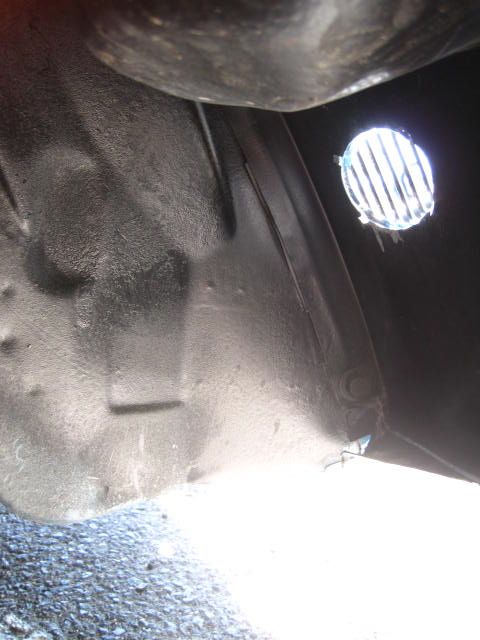 Super straight.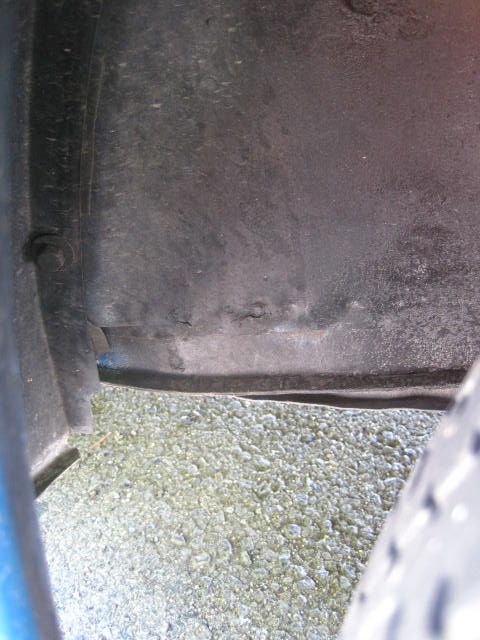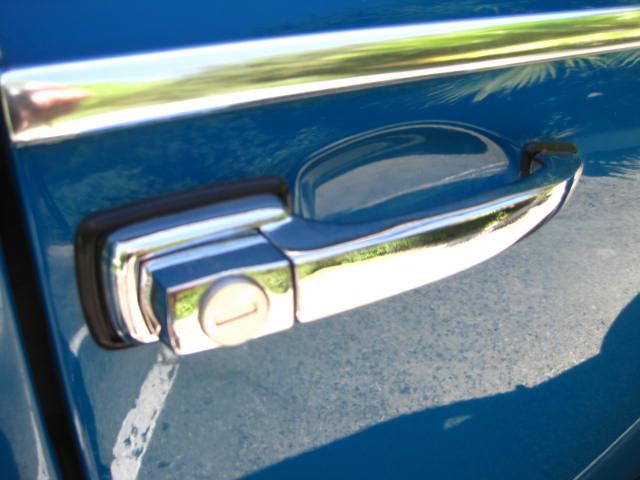 Nice bright chrome and good reflections in the paint finish.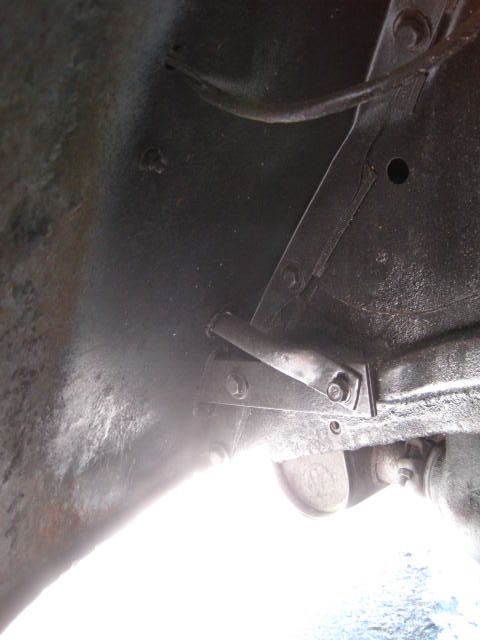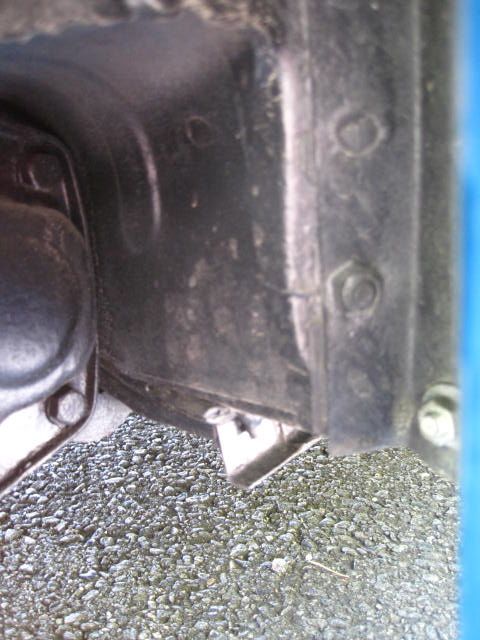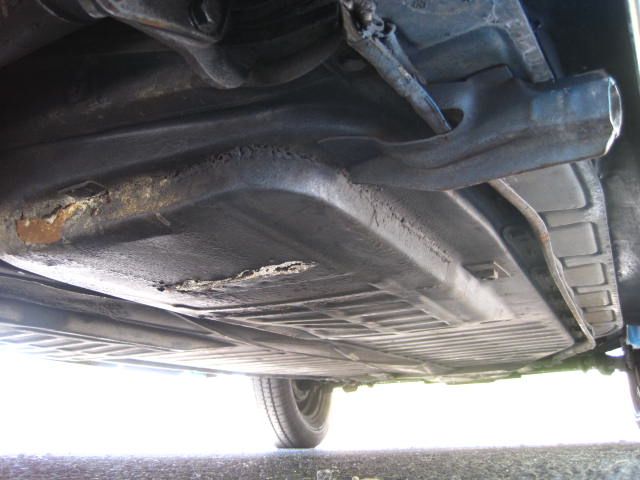 Battery section of the floorpan was replaced, everything else appears to be original sheetmetal.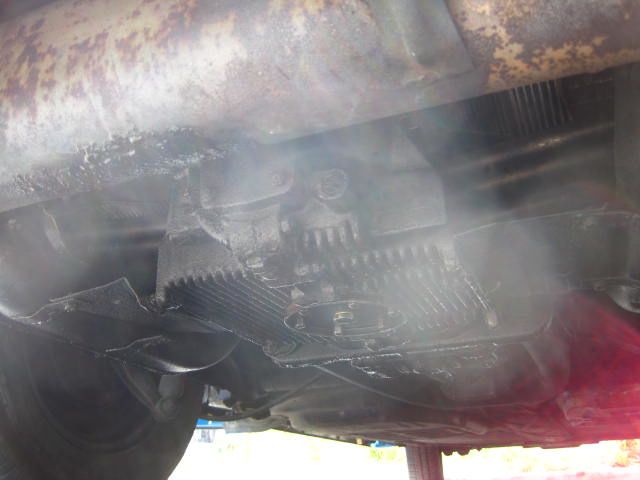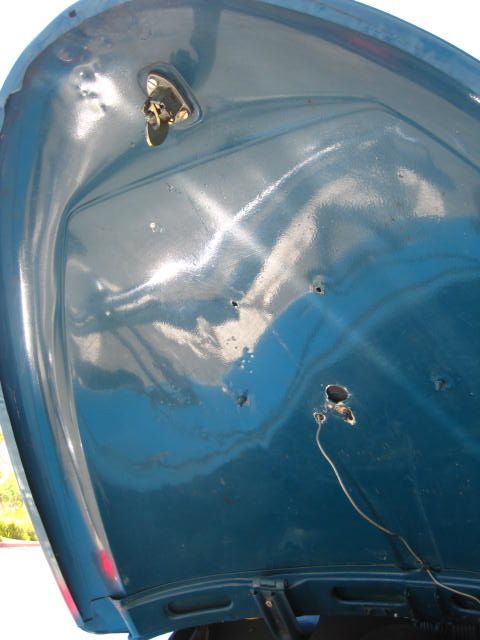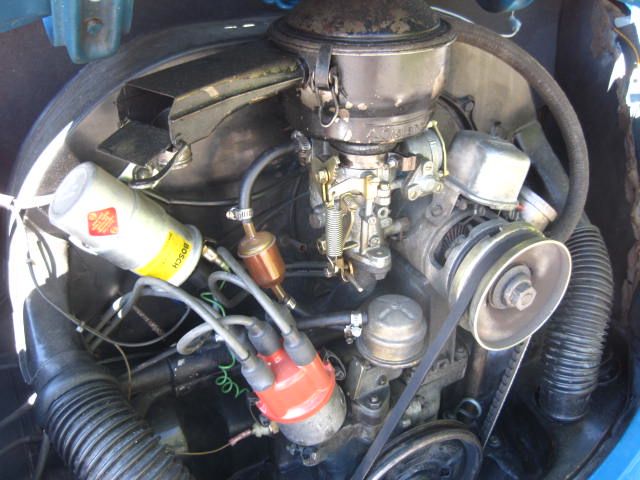 Engine is a totally stock 40 horse unit that runs great.
Still 6 volt electrics, I see a mechanical advance distributor, but otherwise it all looks very stock and proper.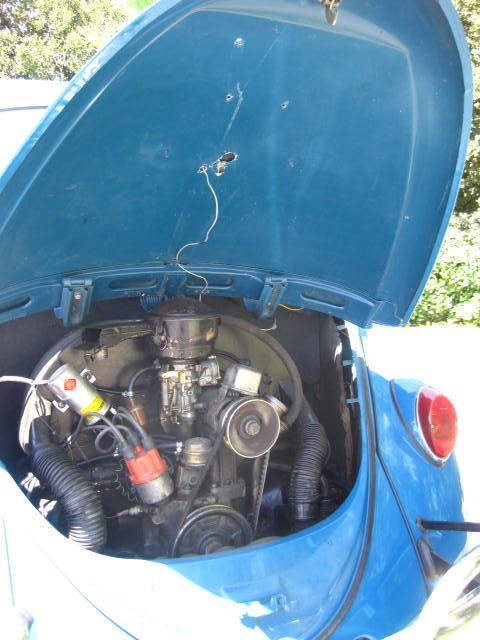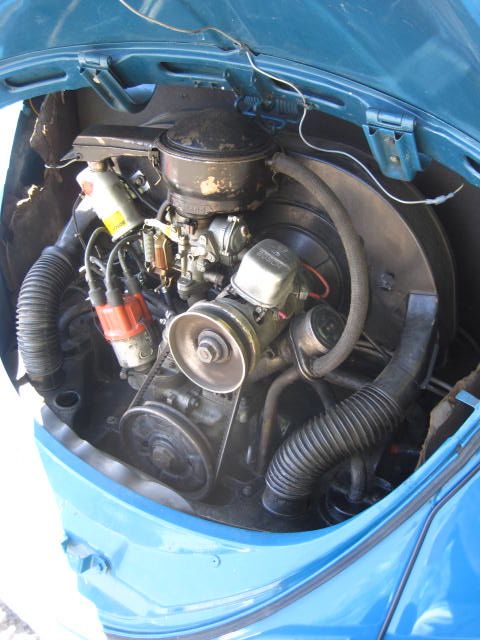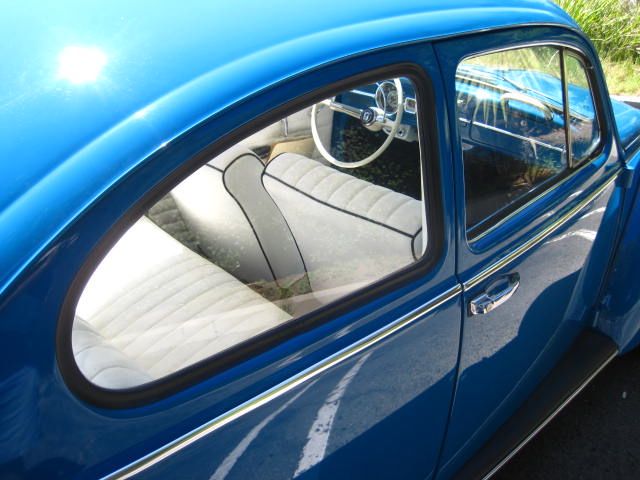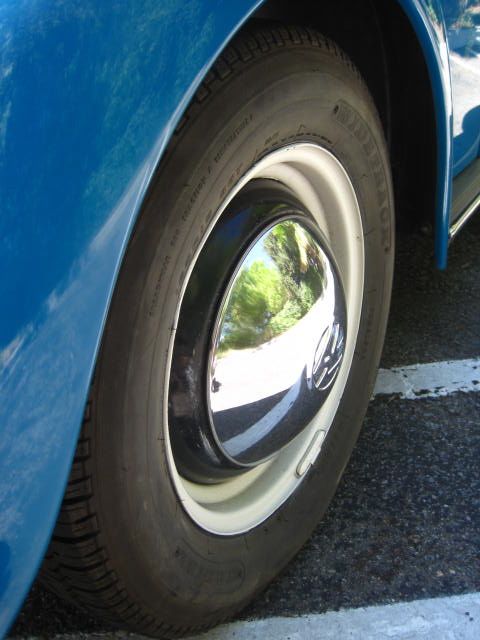 Excellent tires on the stock wheels.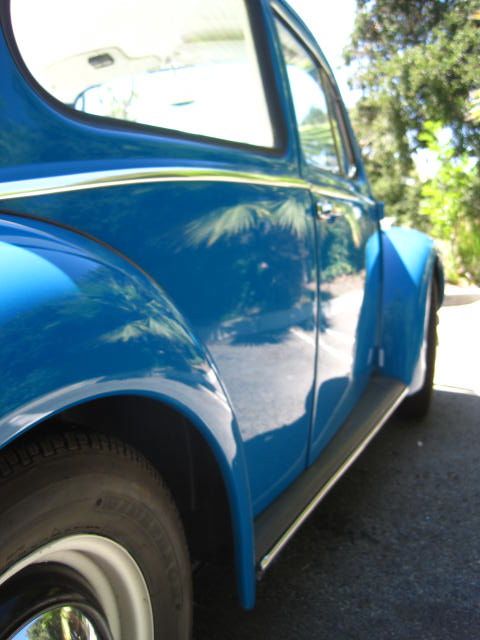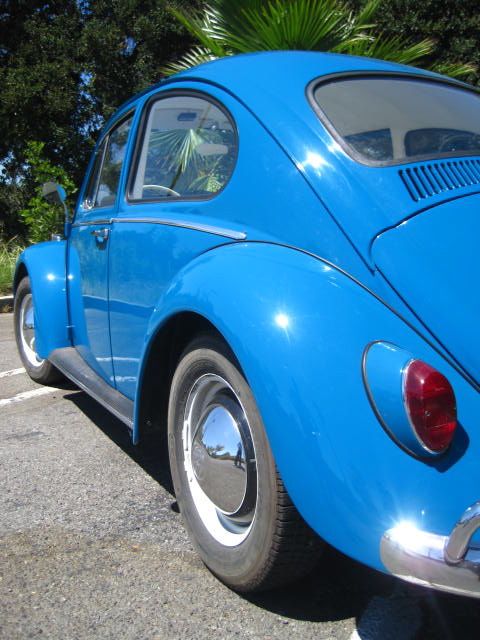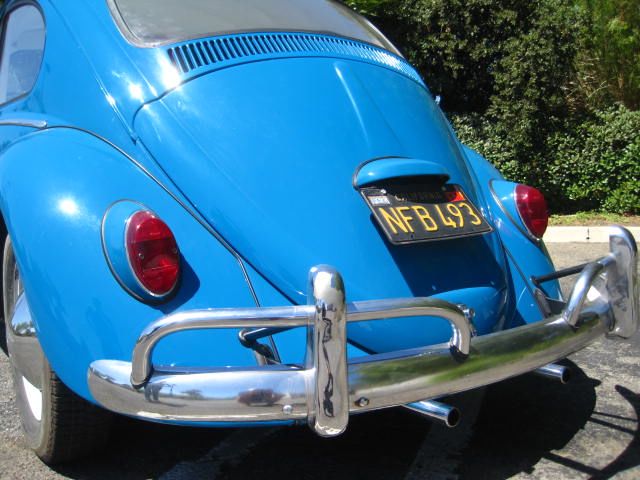 Aftermarket replacement bumpers.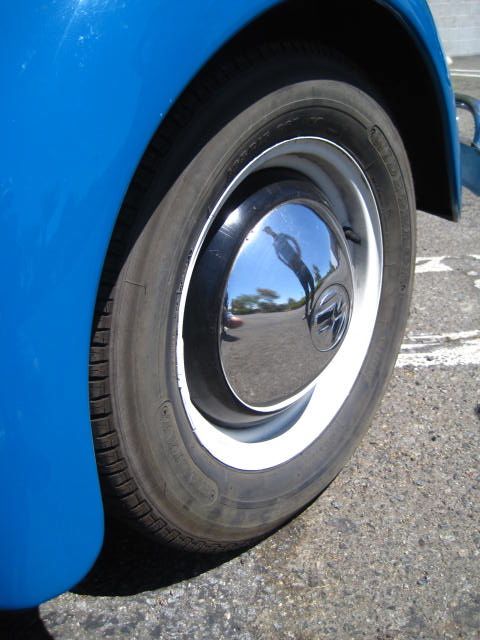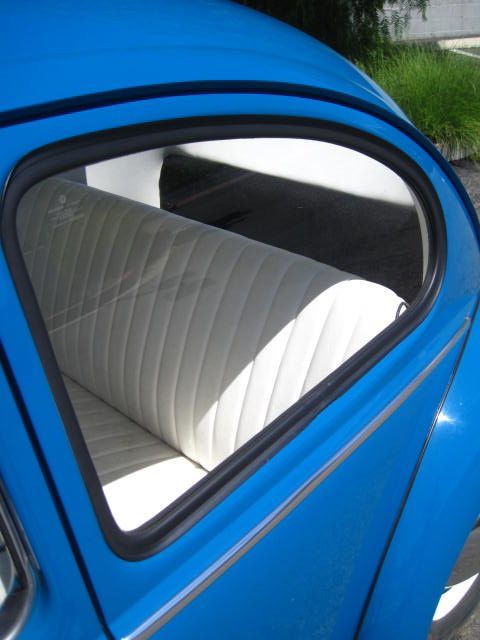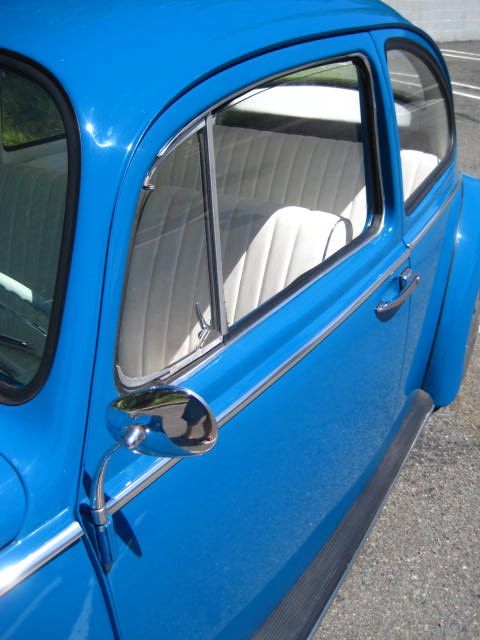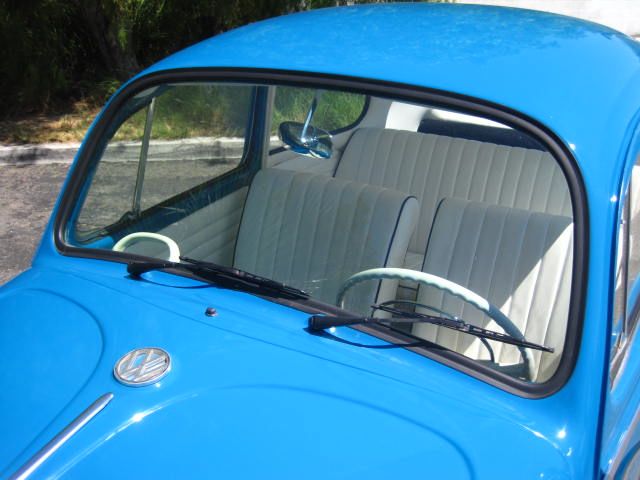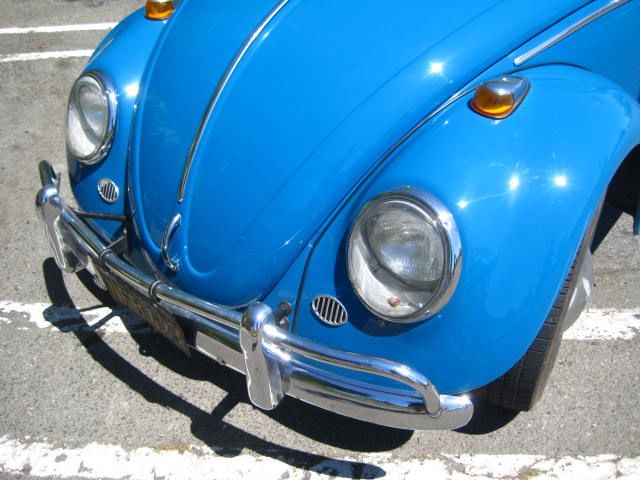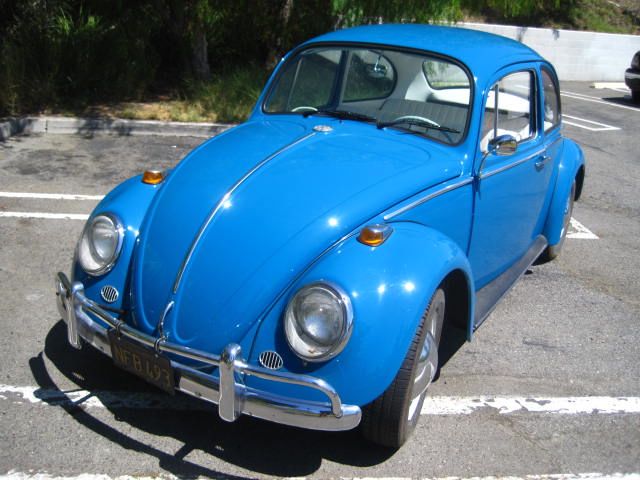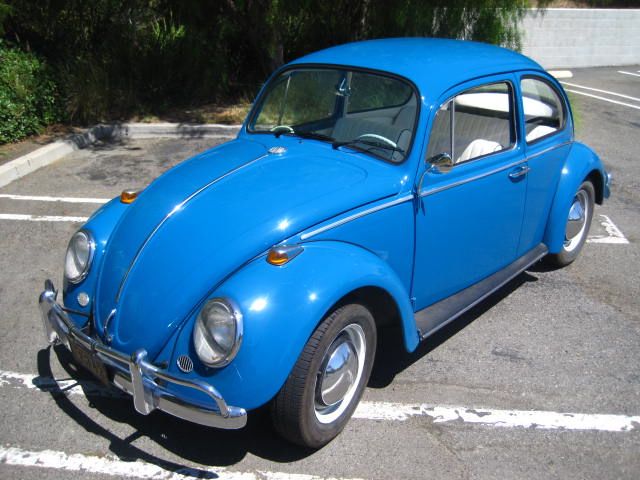 Sweetheart!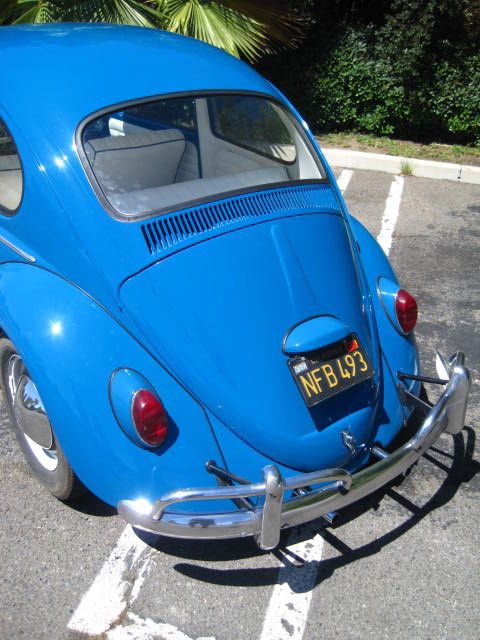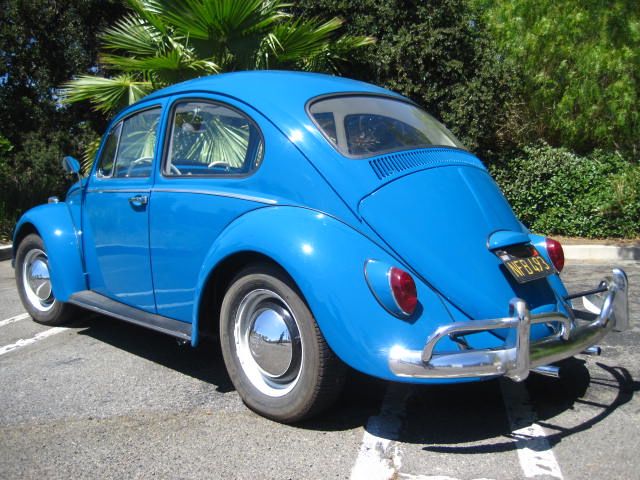 In closing this is a rare find.
The car itself is not extraordinarily rare...but the situation is.
One California owner since new...incredible documentation back to day one
and a nice driver quality restoration in the past few years that totals far far higher than the asking price.
This is a great opportunity.
SOLD!
But we have others!
CLICK HERE
for all current listings!
---
For More Info...CALL
951-767-1600
or email
oldbug@earthlink.net
---