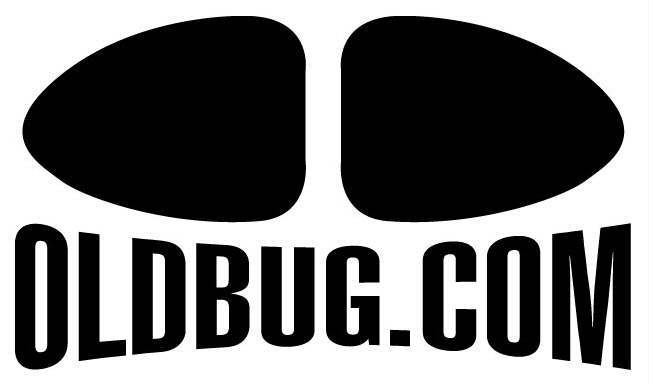 One of the worlds finest custom Split Beetles
---

This is the famed Randy Gates car, the car that simply shocked the VW scene here in California at the 2004
VW Classic. The car is miles above anything that has been built to date. Some may argue with that statement
but anyone who has truly seen the car in all it's detail will certainly agree that it must be one of the very best
of it's kind in the entire world. Hopefully here on this web page I will be able to show you what this car is really
all about. It is expensive, but by the time you reach the bottom of the page you will see why.
And hopefully someone (maybe you...) will see the value of this masterpiece and will claim it as their own.

So...lets set off shall we?

One of the best parts about the car is it's subtlety.
At first glance it really doesnt look to be that out of the ordinary.
Oh sure it's not often that you see a Cal Look Split Window, but if youve
been in the scene for a while, Im sure youve seen at least one.

There are no wild body modifications or anything crazy, in fact it really has the look of a car
that you could put whitewalls on, raise the suspension up a bit and have a bone stock vintage Beetle on your hands.
But looks can be deceiving...

As you get closer to the car you start to notice the attention to detail.
The closer you get, the better the car looks.
It truly is as close to perfect as I have ever seen...in fact it is most certainly far far better
than the factory ever produced.

When you start looking inside the true beauty of the car emerges.
The detailing continues so deep into this car that I wouldnt be suprised if the inside of the transmission
case was polished to a mirror shine...absolutely every square millimeter of this vehicle inside and out has been
massaged and restored to better than new condition.

The paint quality inside the car is as nice as the outside of the car.
The same quality goes for what's under the car.
Every nut and bolt has been polished and detailed...it's just crazy.

Phenomenal work.

The more you look, the more you find when it comes to details.
Notice something missing here?
The screw... normally there is a single screw that holds these plates on.
But not here...a stud was welded to the backside and it's held on with a nut from behind.
It is this sort of minute detail that makes this car stand out as being something at the "next level".

Look at that mirror finish on the fuel tank!
Look at the chrome brackets and fuel cap and the coated stainless braided line with polished aircraft
fittings for the breather hose...look at the custom machined aluminum holders for this line
that keep it tight against the tank... it's just insane.

Look at the extremely sanitary wiring, the chromed hardware, the polished wiper motor,
The glassy finish to the fiberboard glove boxes...yes, those perfect finish grey gloveboxes are not fiberglass or steel...
The little gold capacitors lined up neatly above the wiper motor are a series of voltage reducers for the semaphores.

Check out the hood latch... ever see one this clean and shiny that was'nt chromed?

The paint finish is superb.

NOS parts are everywhere.

No reproduction stuff here... Bosch logo rings, VW logo lenses.

Getting the picture?



The engine compartment is as stunning as the rest of the car...below are the specs.

AS 41 case 2332 cc Builder: Jason Lauffer, VW Paradise.
Crank: 84mm Berg, balanced, counterweighted, 8-doweled, wedgematted, with 411 center mains.
Rods: Carrillo 5.5 inch - balanced.
Pistons: 94mm Wiseco, balanced with Century cylinders.
Rings: Childs & Albert.
Cam: GDC Custom grind with Magnum straight cut gears.
Heads: CB Performance 044 Magnum, ported and polished by Anthony Chicca @ Heads Up Performance.
Valve train: Rockers by Gene Berg 1.54:1 on solid shafts, custom K-Motion valve springs, Titanium retainers, SLR lifters, Manley stainless steel - custom length - 44mm x 37.5
Compression ratio: undisclosed.
Ignition: MSD coil, MSD 6AL box, & custom length MSD plug wires.
Induction: Redline/Weber electronic fuel injection - dual 50mm throttle bodies, fully programmable with detailed custom map, fuel management system and custom polished stainless steel fuel rails by Chris Lauffer, utilizing Pro-Lite fuel lines, fully polished Gene Berg velocity stacks, and rotary electric fuel pump. Intake Manifolds: Gene Berg #590. Fully polished.
Exhaust System: A-1 Muffler 1-3/4 inch Low Down Header, HPC coated black, with 2-1/2 inch polished stainless steel Renn-Kafer muffler with V-Band coupler.
Flywheel: Gene Berg 200mm 12lb, balanced.
Clutch: - Kep - 2,100-lb Stage 2, Gene Berg dual friction disc.
Other Engine Modifications: Blue printed by Jason Lauffer, Gene Berg 30mm oil pump, full flowed, with remote fully polished System One filter, 1971 genuine VW Doghouse shroud with Gene Berg oil cooler and a chromed Gene Berg 3-1/2 quart deep sump with welded pickup tube, and magnet, Kymco remote fan/oil cooler with remote bypass valve and adjustable thermostat, fully polished 75 amp alternator, welded and balanced Gene Berg fan, Jaycee pushrod tubes, Gene Berg 160,000 psi - chromoly pushrods, custom finished Gene Berg carb linkage with polished aluminum pivot, genuine VW factory sheet metal, Competition Engineering top and bottom pulleys, custom made vertical and horizontal breather boxes, and genuine VW valve covers - modified..



The carbs look like something from a jeweler's case.
.

.
Detail of the fuel rail and injectors.

Carb linkage

Creative Engineering pullies.

Polished alternator and custom oil tank.

Case is mirror finished, aluminum dipstick, all hardware chromed or polished.

Custom breather box detail.

Underneath is every bit as clean.

Check out the custom fabricated mounts for the oil filter and everything...this isnt off the shelf stuff.

Remote oil cooler and fan.
Look at the finish on the axles here...wild.

Exhaust system



Muffler.
Note the detail painting on the bumper...red with a silver pinstripe around the indentations.

Trans detail

Rear disc brake set up...
Here are all the details on the trans and suspension...
Transaxle: Berg 5 Swingaxle Builder: Rancho Performance
Ring & Pinion - 3.88:1
Gear Ratios: - 4.11 1st, 2.46 2nd, 1.71 3rd, 1.31 4th, 0.89 5th.
Special Transaxle Modifications: Quaife differential, heavy duty aluminum side plates, steel shift forks, chromoly pinion plate, hardened keys, Erco one-piece mainshaft, welded 3rd, 4th & 5th gears, fully gusseted case, Sway-A-Way axles and custom vented breather box with a K&N air breather. Trans case is powder coated.
Suspension: Custom 3" narrowed beam, with custom shock towers. CB performance drop spindles, four wheel - 4-piston CNC disc brake system, fully polished, vented and cross drilled and lightened and anodized. CNC polished brake reservoir and master cylinder, and Hurst Line-Loc. Rear Suspension includes 28mm torsion bars, urethane bushings, Sway-A-Axles, JCL polished spring plate covers. Competition Engineering 90-10 adjustable shocks up front, and 70-30 for the rear.

Chassis is beautifully detailed.

More custom fabrication jumps out from all places.
Check out this mount for the rear engine support brace.
Also check out the custom machined aluminum clip right below it that holds the tail end of the fender beading!!

Underside of the decklid.

Custom molded decklid stand off.

Deck lid latch.

MH Racemaster tires on the rear on fully detailed Mahle "Gas Burner" wheels.

Front tire and wheel combo.

Inside the fender wells is spotless.

Again in the front the custom detail painting in the bumper grooves.

Impressed yet?

California year of manufacture plates.

NOS AAA 50th Anniversary Badge

Hard to see it here... but this is an original Sekurit windshield.

NOS ribbed semaphores.

Bumper brackets have been welded and finished so they are smooth rather than having the layered look of the originals.

Proper original taillights.

The "Crotch Coolers" have chromed vent screens and hand made seals that are perfect.

Very rare accessory window washer set up.
Correct wire arem wiper arms and blades.

Time to go inside... NOS Sun and Moon horn button.

Fully restored dash and instrumentation.
Faces of gauges have been tastefully redone with a slightly more modern appearance than the originals.
Bug In 32 dash plaque.
Check out the custom fabrication for the tachometer mount!

Yes...the car has a Monster Tach...and a flower vase!
This will give your wife something pretty to focus on while you run your drag strip pass!

Glove boxes are fully lined.

Fit and finish of the door panels and the whole interior is just amazing.

Correct early knobs and handles.

Seats are exceptionally well fitted.
Proper period correct materials too of course.

Here's another great shot similar to the tach and bud vase... the Simpson racing seat belts on the
German striped cloth interior.

Oh and of course you have to have the armrest pillows for the back.
Check out the NOS ashtray too...where the heck did he find this stuff?

Headliner is simply gorgeous..not a single wrinkle .
German square weave carpets of course.

More of the perfect fit headliner.
Proper mirror and visor combination.

Black rubber mats have been cut for the floors but beneath them lies the German woll square weave carpets.

Here with the mat removed and a little closer up you can see the detail of the pedal assembly.

Gene Berg 5 speed shifter.
Custom leather boot.

Handbrake with the correct Split era rubber boot.

Here's a detail shot of the speedometer.
Odometer was reset at the time of the restoration...just about 50 road miles on the car.

The Monster Tach.

Another detail shot of the custom mount.

Now this is real trick work here...the shift lights molded into the steering column.

Ever see your reflection in a door latch?

Even the striker is mirror finish.

Detail of the door jam.

Under the rear seat is flawless as well. Optima gel cell battery with custom mount.

Transmission access plate has a window so you can see just how clean and pretty things are in there.

MSD Ignition and engine wiring all on custom mounts.

By now I hope you are realizing why this car is being billed as it is and just why the asking price
is where it is as well. This sort of detail and custom fabrication doesnt come cheap.
Add to that the huge list of Performance parts as well as the long list of rare NOS and original parts
and I think you would agree that the value is here. I am positive that the owner has far more than the asking price invested in it.

Here's a beauty shot for you...the split rear windows with the palm trees reflecting.

If there is a better example of a Beetle in this world than this...I want to see it.

Here are some more details on the car...
Other Unique Over-The-Top Features: One-off powder coated black and Stealth Heat-Shields"
One-off polished aluminum deck lid adjustable brackets.
One-off custom deck-lid offset bracket.
One-off custom made dash mounted tach bracket.
One-off custom made polished aluminum fender bead retainer brackets.
One-off custom made polished aluminum brake line brackets.
One-off custom made polished aluminum combo bumper brackets/traction bar mounts.
One-off custom made powder coated combo traction bar/System One oil filter mount.
One-off custom made front inspection plate brackets.
One-off custom made and polished stainless steel fuel rails.
One-off custom made Pro-lite fuel lines.
One-off custom made semaphore voltage reduction system. (Never before seen)
One-off custom made rubber Crotch-Cooler gaskets.
One-off custom faced Old School- Speedo
One-off custom faced Old School - Clock
One-off custom welded original bumper brackets, powder coated, color sanded, clear coated and buffed.
One-off custom made glass viewing insert into the rear housing inspection plate cover, Powder coated, color sanded, clear coated and buffed.
One-off custom steering column twin indicator light set.
One-off custom fabricated smooth fire wall.
One-off hand crafted body notch to clear the Berg-5 speed.

NOS - SWF windshield wiper bottle system, complete with new hoses, mounting brackets and a SWF ivory push knob.
NOS - SWF deluxe chrome dual spray nozzles with original rubber grommets.
NOS - ribbed semaphores.
NOS - locking "L" deck-lid handle with original Huff keys.
NOS - exterior door handles with original Huff keys.
NOS - Huff ignition key. NOS - gas tank cap gasket.
NOS - chrome wiper bases.
NOS - SWF wiper shaft chrome trim nuts.
NOS - VW wiper shaft nuts.
NOS - Sun & Moon horn button.
NOS - Half-Moon rear seat ash tray.
NOS - VW original logo aluminum threshold plate covers.
NOS - check strap rubber stop grommets.
NOS - SWF - split flower vase.
NOS - aluminum round horn rings.
NOS - cruiser gas pedal.
NOS - front hood emblem.
NOS - interior dome light.
NOS - 1952 AAA Auto Club touring badge.
NOS - side mirror.
Powder coated, color sanded, clear coated and buffed original glove boxes and brackets.
Powder coated, color sanded, clear coated and buffed carbon faced tach.
Powder coated red, color sanded, clear coated and buffed muffler tail pipe interior.
Powder coated gloss black, color sanded, clear coated and buffed genuine VW engine tin.
Powder coated grey, color sanded, clear coated and buffed remote mounted MSD coil bracket.
Powder coated black, color sanded, clear coated and buffed - custom battery box.
Powder coated grey, color sanded, clear coated and polished seat frames.
Powdered coated black, and clear coated seat belt hardware.
Powder coated grey, color sanded, clear coated and buffed Gene Berg 5-speed shift with custom Hurst Line-Loc bracket.
Fully polished Locking Gene Berg shifter base.
Unique three piece connection detail using black anodized cup washer,
chromed AN washer and polished stainless steel button heads, used throughout the car.
Chromed gas tank brackets.
Fully polished Simpson Cam-Lock 3" seat belts finished in Old School grey theme.
All other lines used were Speed Flex with clear coat protected.
Original gas tank was stripped, cleaned and coated.
Original restored split window headlamp assemblies.
Chromed Crotch-Cooler vent grilles.
Custom re-covered original running boards.
Polished rear light glass lens.
Custom made and fully polished A-1 Muffler secondary straight through Renn-Kafer muffler with V-Band attachment.
Chromed front bonnet hardware.
Hidden fuel shut off switch.
Custom stealth wiring through out, with custom wire tubes, custom wiring harness and fuse box.
Hidden spark plug wires.
Pope Nose brake light system.
Detailed 1952 California license plate.
Original parts to car: Front and rear bumpers.
Original parts to car: Five 16" rims.
Original parts to car: All interior knobs.
Original parts to car: Original matching number rebuilt 25 HP motor.
Original parts to car: Original matching number rebuilt crass-box transmission.
Original parts to car: Deluxe aluminum side body molding.
Original parts to car: Front hood handle.
Original parts to car: Rear light assemblies.
Original parts to car: Popes Nose complete with both lens.
Original parts to car: Gas Tank.
Original parts to car: 8-Day winding clock.
Original parts to car: Speedo.
Original parts to car: Glove boxes.
Original parts to car: Steering wheel.
Original parts to car: Seat frames.
Original parts to car: Rear view mirror. (Un-restored)
Original parts to car: Running boards.
Original parts to car: Brake sets.
Original parts to car: Front end.
Original parts to car: Split Window tire jack.
Original parts to car: Interior window cranks.
Paint & Body: All paint & body by Buddy Hale of T-1 Restorations. Complete body off "no stone left unturned restoration". Floor pan was media stripped and powder coated, color sanded, clear coated and buffed. Custom bulk head, brake line and fuel line fittings were installed. Body panels were expertly straighten and sprayed with three coats of polyester. Careful block sanding and three coats of primmer and then more sanding made the car ready for paint. 1952 VW l-36 Azure Blue was chosen with was the same color as the car was originally painted by the factory. Buddy Hale applied Spies-Heckler materials, baked and applied six coats of clear. The entire car, interior, exterior, front cargo areas, engine bay, under the seats, under the fenders, front dash, behind the dash were all completed buffed to a high gloss finish. I one-off custom made smooth-as-glass fire wall was fabricated and installed. The genuine VW fan shroud and engine tin was powder coated gloss black, color sanded, clear coated and buffed to a brilliant mirror finish for an unbelievable look. Every nut, bolt and connection was either chromed, polished, or anodized before installation.
Interior: Seats & panels are German wool, carpet is German square weave, and the headliner is German wool. Trim colors match the New-School Split theme. Seat frames and other interior parts were powder coated, color sanded, clear coated and buffed. Custom made shifter leather boot.
Tires and Wheels: Front tires are Michelin ZX 135's, rear tires are M&H Dot slicks. Rims are the rare genuine Porsche-Mahle Gas-Burners, fully polished and custom detailed painted in New-School Split grey with silver highlights, then clear coated. Lug-nuts are chromed.
Oh...and while we are at it...let's list the press this car has received...
Magazine Coverage
Full feature or Cover Stories
1: Hot VWs - Feb 2005
2: Ultra VW - Nov 2005
3: Street VWs - Nov 2005
4: VW Speed - Dec 2005
Smaller article coverage 1: Ultra VW - Aug 2004 2: Ultra VW - Oct 2004 3: Hot VWs - Oct 2004 4: VW Trends - Oct 2004 5: VW Trends - Nov 2004 6: Street VWs - Nov 2004 7: Volks World - Nov 2004 8: Super VW - Dec 2004 9: Super VW - Jan 2005 10: Street VWs - Jan - 2005 11: Hot VWs - Jan 2005 12: VW Trends - Feb 2005 13: Super VW - Feb 2005 14: Ultra VW - June 2005 15: Volks World - Summer 2005 16: Hot VWs - Aug 2005 17: Hot VWs - Oct 2005 18: Ultra VW - Oct-2005 19: Volks World - Oct 2005 20: Ultra VW - Dec 2005
Awards Received (so far)
2004 DKP - "Best Cal-Look Car"
2004 VW Classic - "Best Cal-Look" -
"1st in class" 2004 VW Panic
"Best in Show" 2005 Bug-in 32
"America's Most Beautiful VW" 2005 Bug-In 32
"Best in Show" 2005 Villa Park
"Top Award" 2005 VW Classic
"1st in class" 2005 VW Classic
"Best Engineered Car" 2005 VW Panic
+ "Best Cal-Look and 1st in class"
Are your eyes a little sore from all this?
I realize that this is a pretty long winded advertisement for a car...but with a car this exceptional
it seems like the only way to represent it properly...and I guess that's why the owner brought it by for us to list.
We are very proud to have it here and to be attached to it even in the little way that we are.
If you have a VW for sale...please consider us as a place to sell it.

It's going to take a very special person with discriminating tastes and the financial assets to buy the best... is it you?

Vehicle is located in Aberdeen Scotland

Asking
$120,000 obo
---

For More Info...CALL
951 767 1600
Or Email bugnbox@earthlink.net
---
back