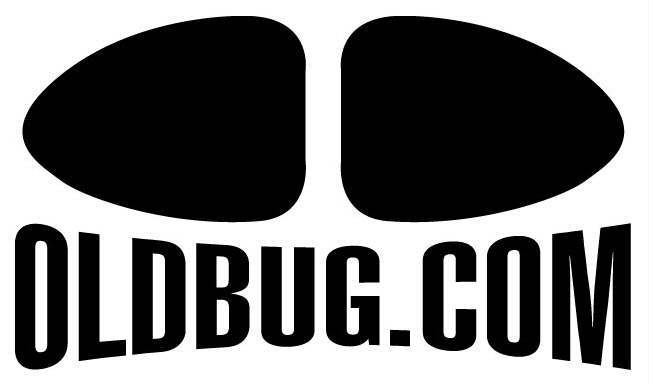 1963 VW Beetle Custom Truck For Sale
---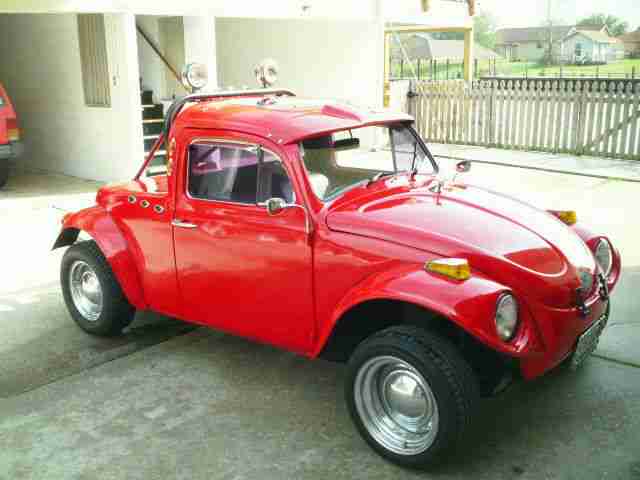 Now for something completely different!!
This cool little 1963 Beetle Truck comes to us from Slidell Louisiana!
Its a hot little number with more custom touches than you can shake a stick at.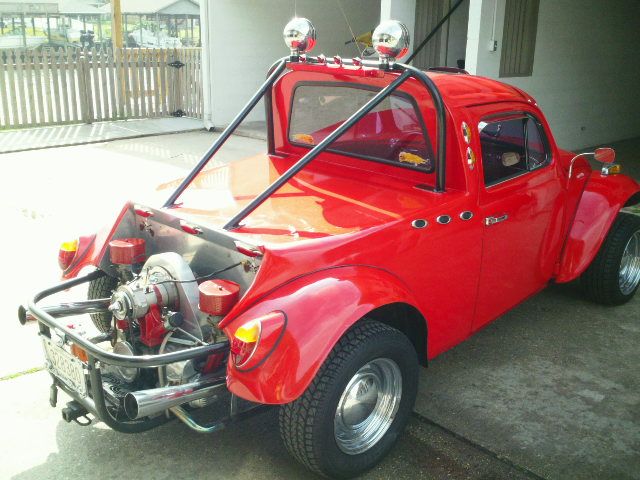 The car has fiberglass fenders from a Baja kit. The rear window and rear deck panel are steel.
A custom rollbar with lights and the baby moon hubcaps on chrome wheels... very clean and fun.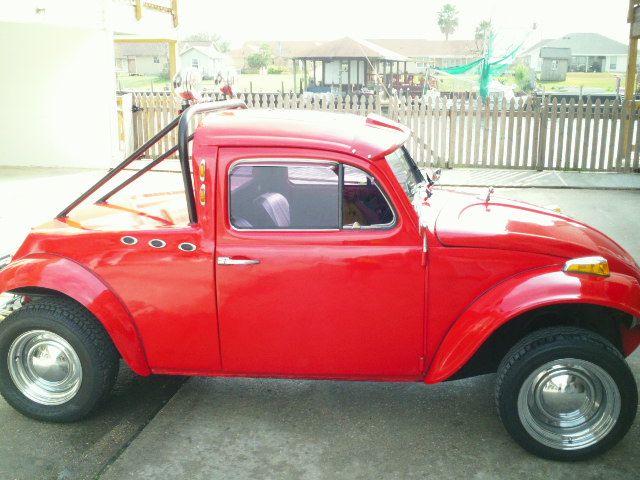 The car is cleanly done inside and out...built for fun and fun it is!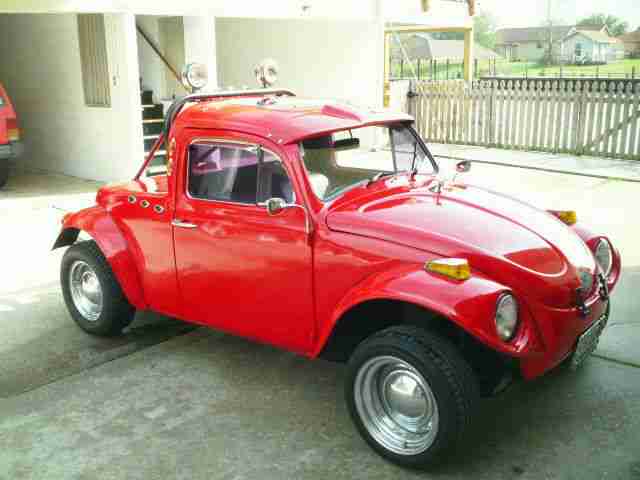 Fiberglass roof visor, lots of chrome add ons.
The car lights up like a Christmas tree at night with all the running lights.
The engine is a 1643cc with dual carbs.
With the light body it gets up and scoots pretty good.
A reliable driver for it's owner and it has been recently serviced and all bearings freshly greased and it quite clean as well.
12 volt electrics with alternator, auxillary oil filter and cooler with cooling fans.
A bunch of chrome and aluminum bits to look pretty hanging out back.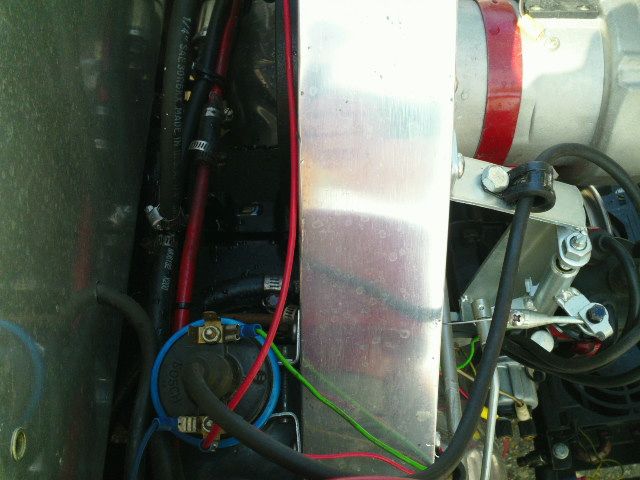 Aluminum fan shroud, coil mounted behind.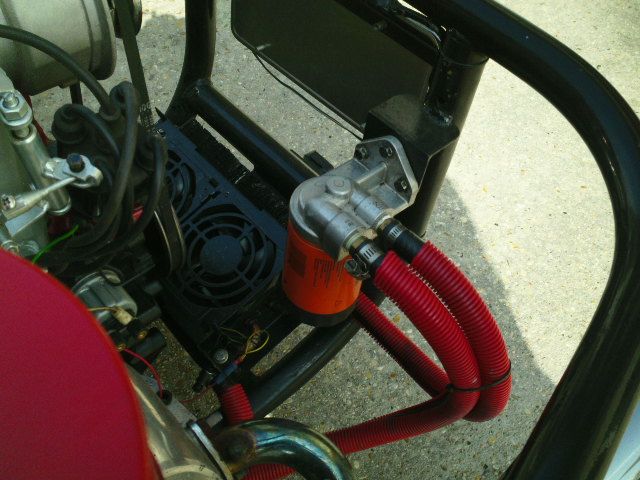 Oil filter with lines covered with red trimming.
The rear cage is easily removeable for easy access to the engine.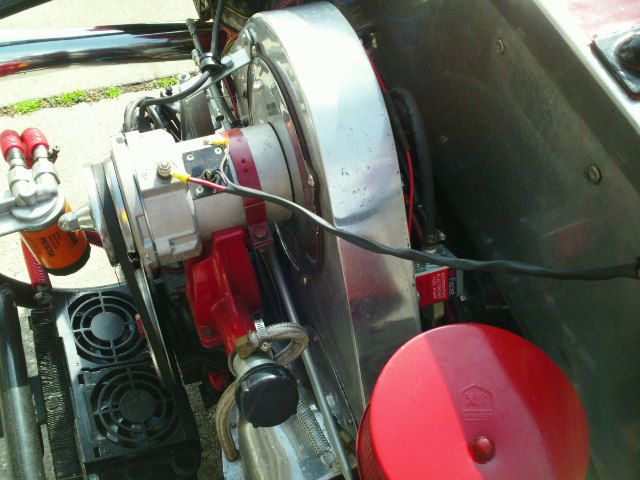 Center mount alternator, electric fuel pump.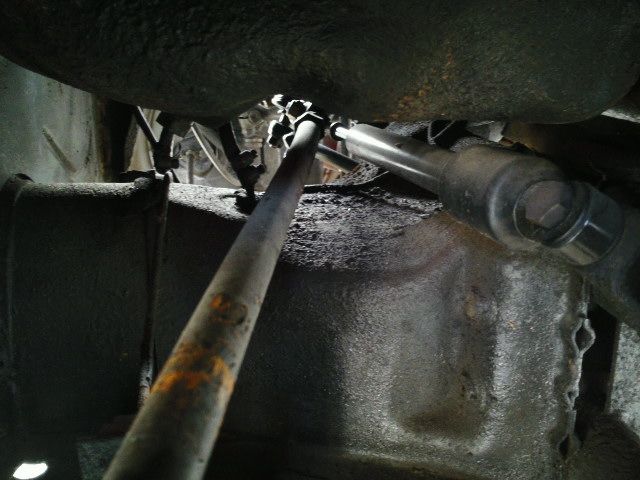 Front end is in good shape, pan is clean and solid.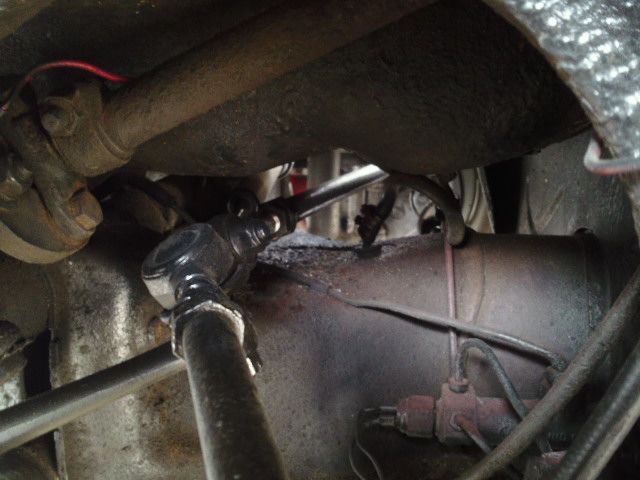 Tie rod ends look recent.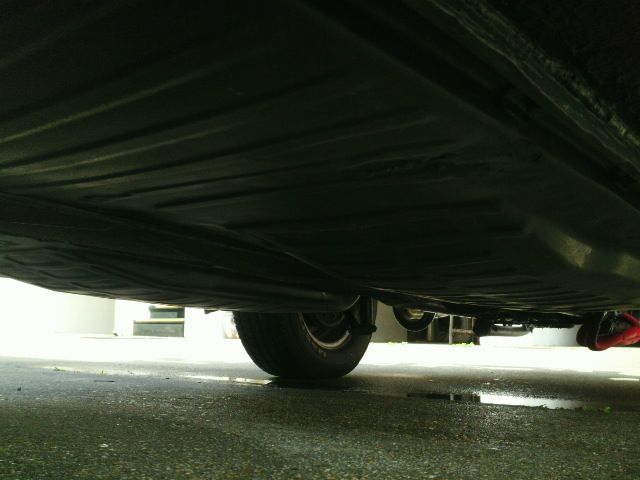 The floor pan is excellent.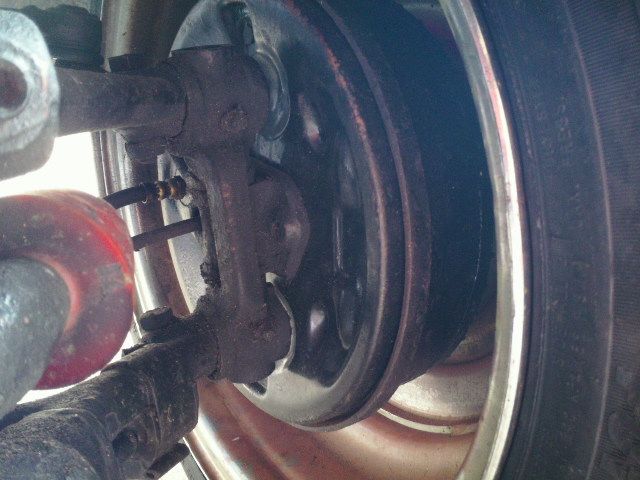 Stock drum brakes on all four corners.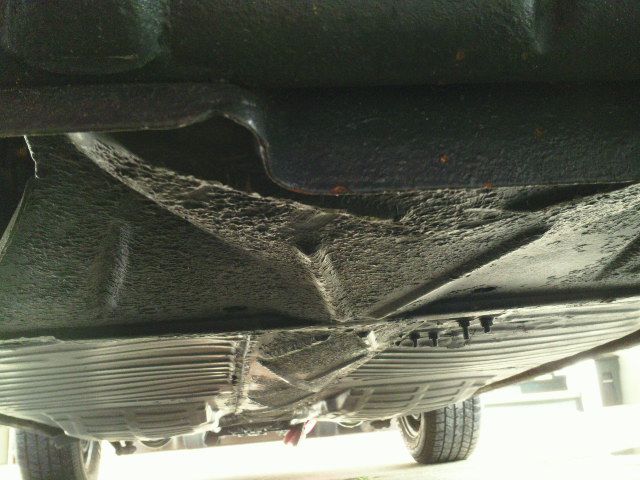 Very good pan.
Halogen headlight bulbs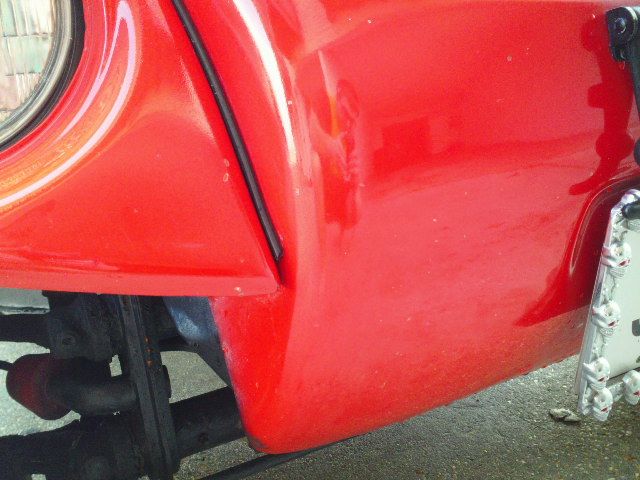 Clean nose with very minimal stone chips.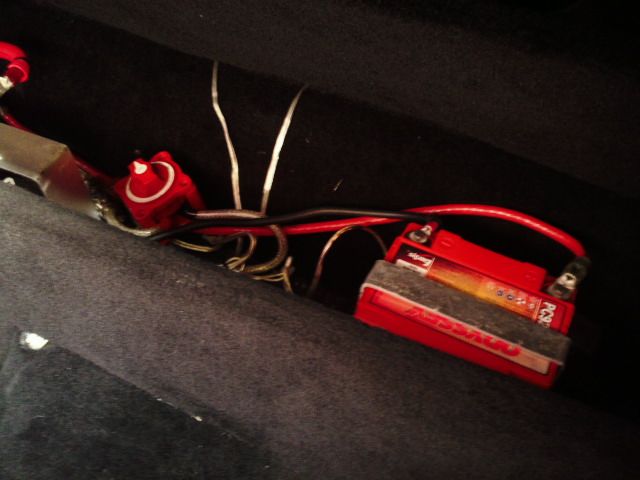 Battery is mounted underneath the rear deck behind the front seats.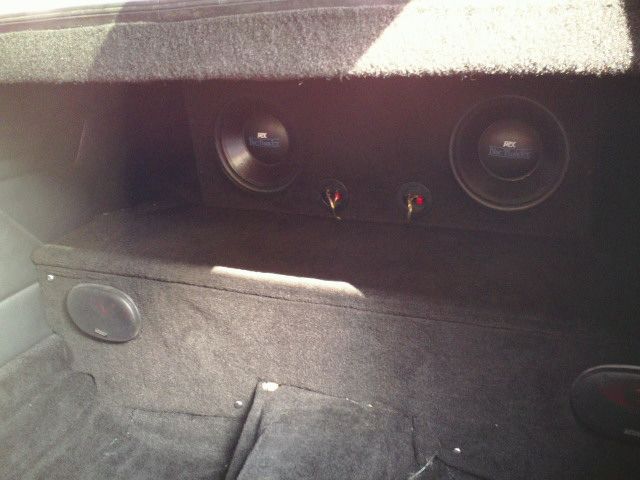 Area under the deck is well trimmed and fitted with a nice big speaker box...she has the "boom"!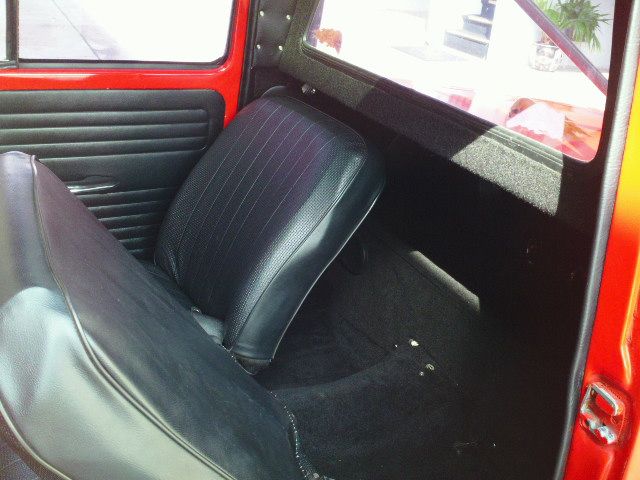 Low back seats line up well with the rear window...car is quite comfortable.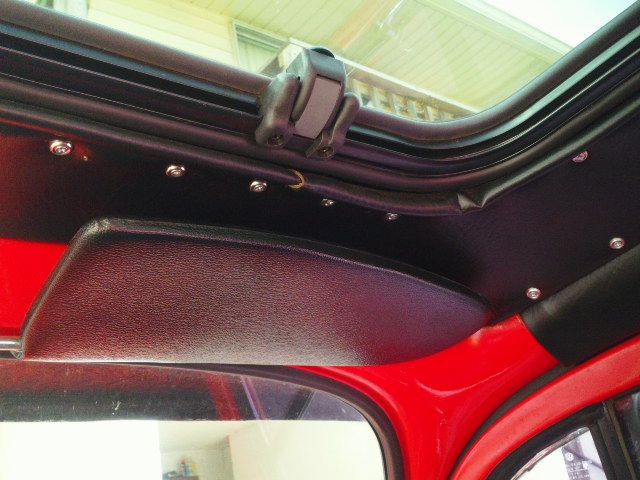 Glass sunroof is well fitted and the headliner area is very cleanly trimmed.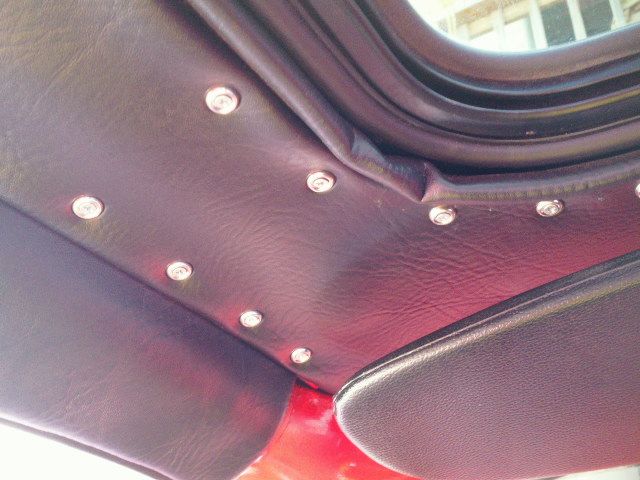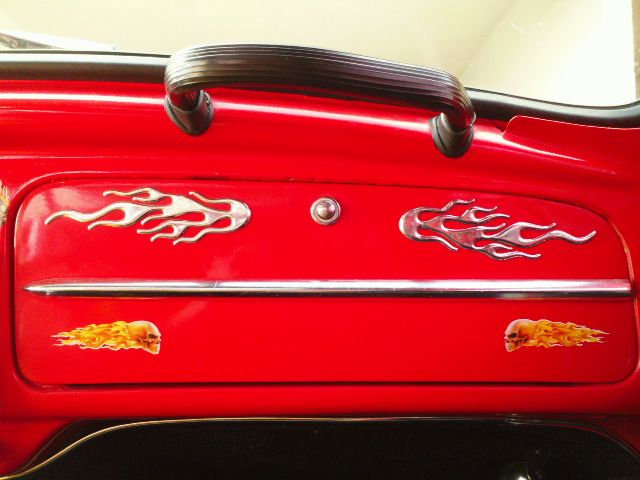 Lots of little touches like the flame and skull stickers...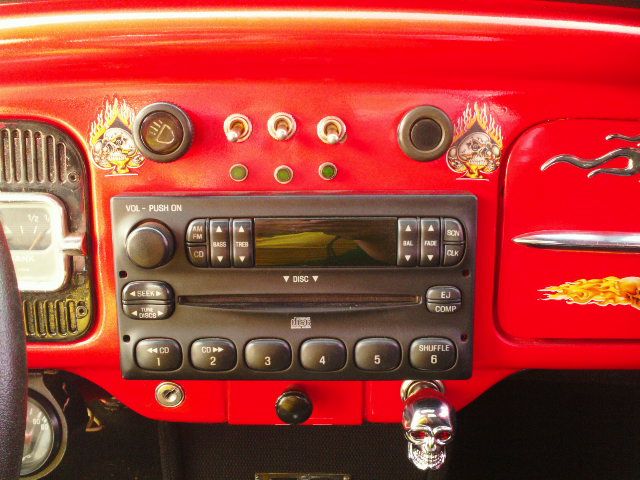 Big modern CD player radio in the dash from a modern American car.
Switches above control the auxillary lighting.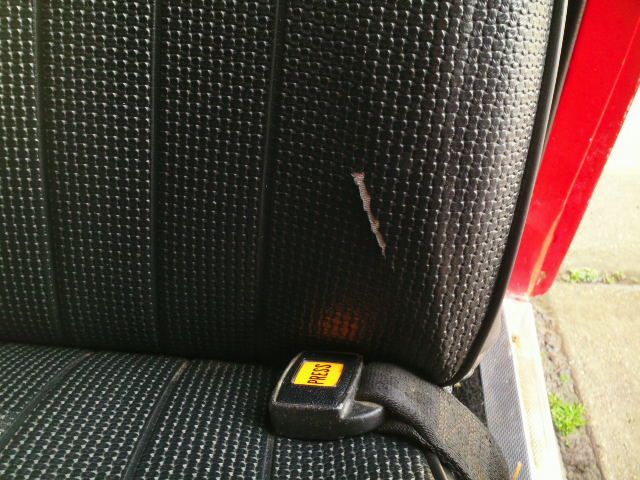 There is one small flaw on the driver's seat back...the rest looks quite nice.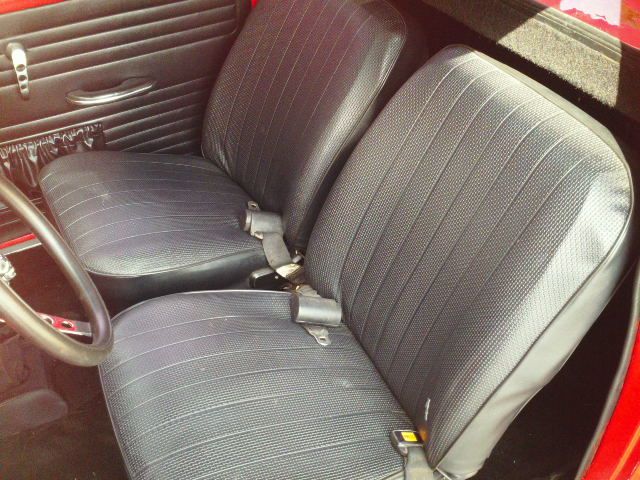 Basic black basket weave vinyl.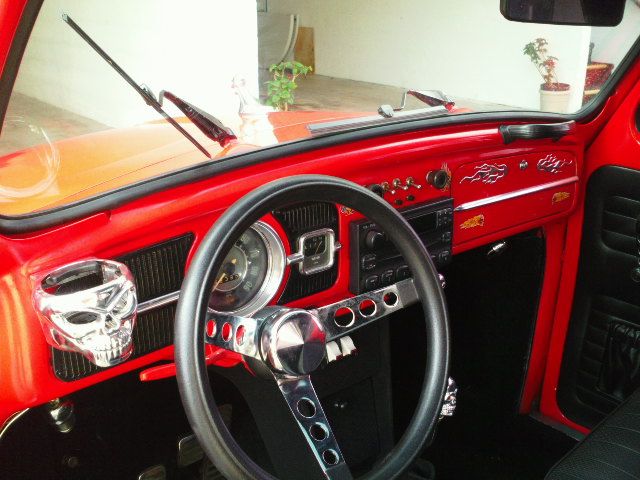 Custom steering wheel and the chrome skull cup holder is pretty wild!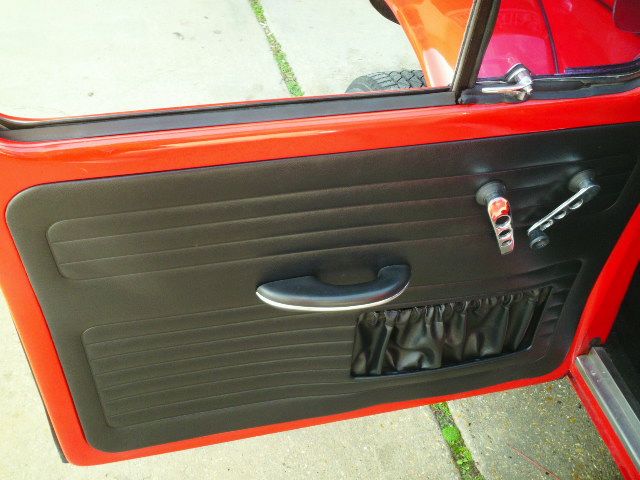 Door panels are very clean. Nice chrome custom handles.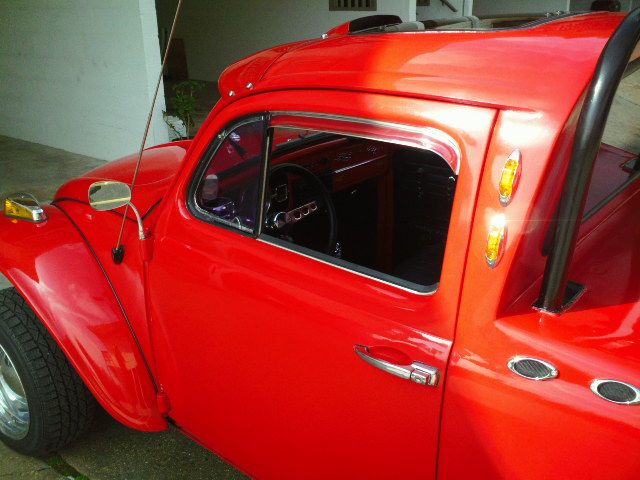 Window visors, cool little cab lights...series of stick on portholes along the back...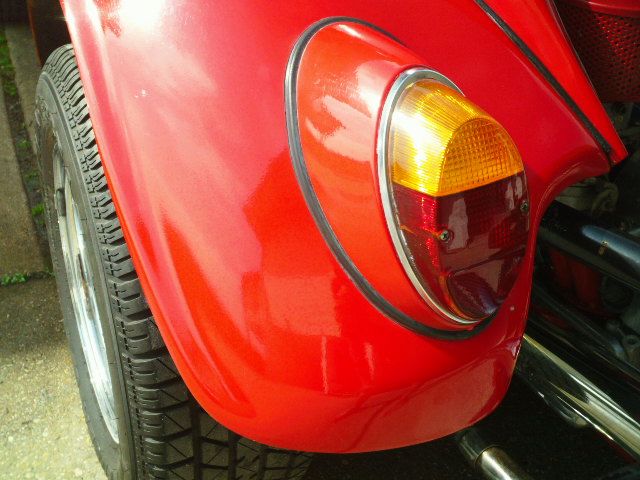 Amber topped taillight lenses.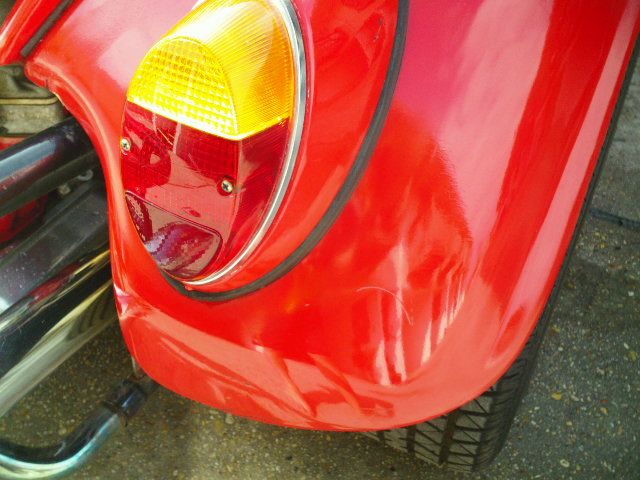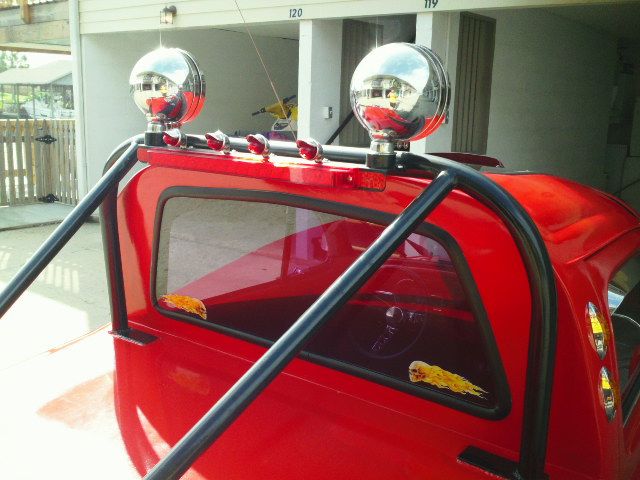 The roll bar is nice and the big off road lights and little trim lights
along the back... Check out that 3rd brake light too...people see you!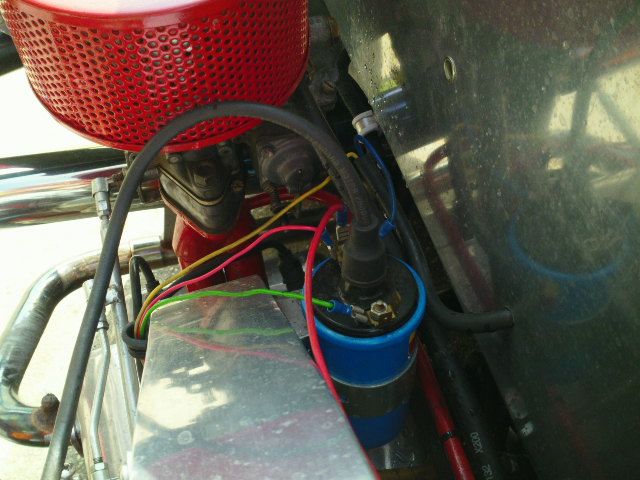 Lots of details like the carb manifolds being painted to match, same with the air cleaners.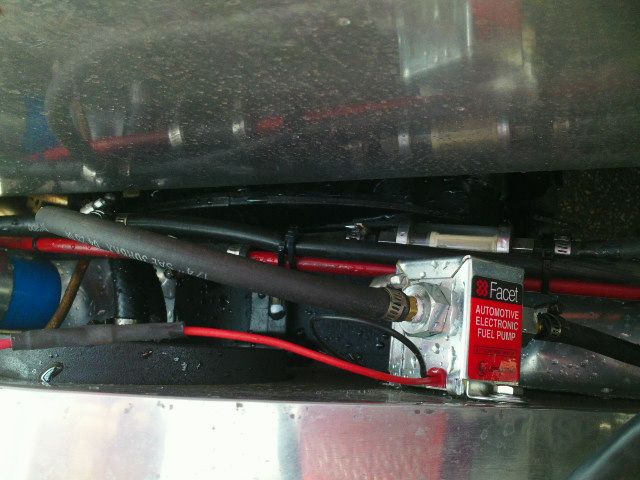 Facet electric fuel pump.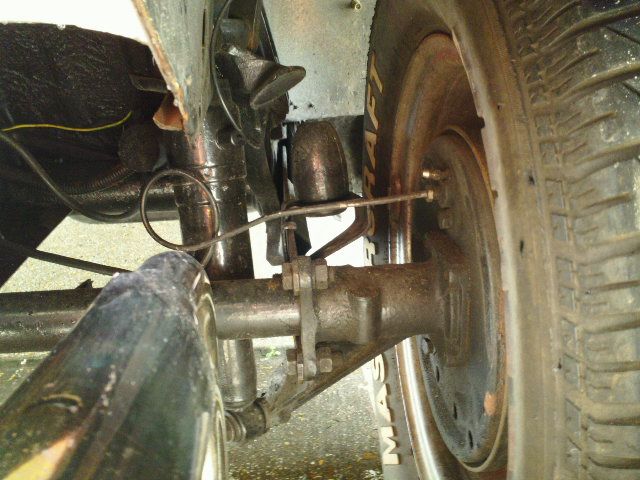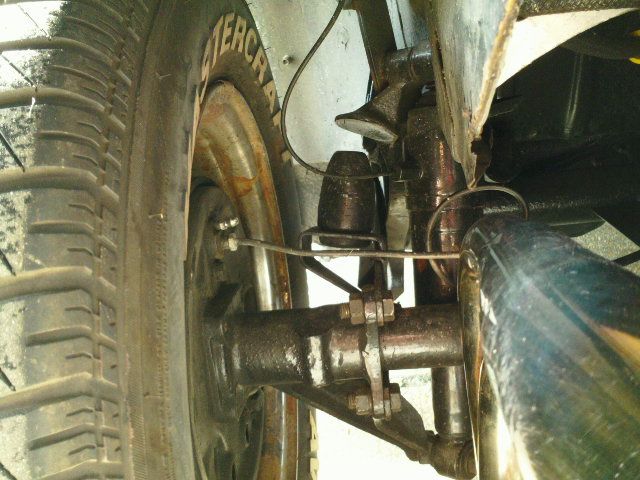 Tires are excellent.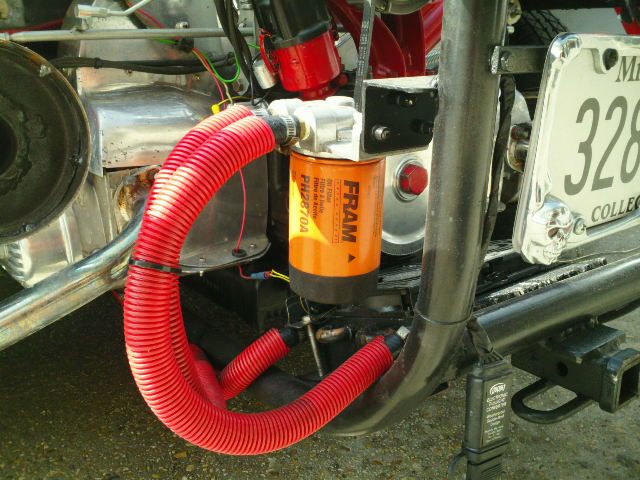 A trailer hitch is mounted and lighting plug as well.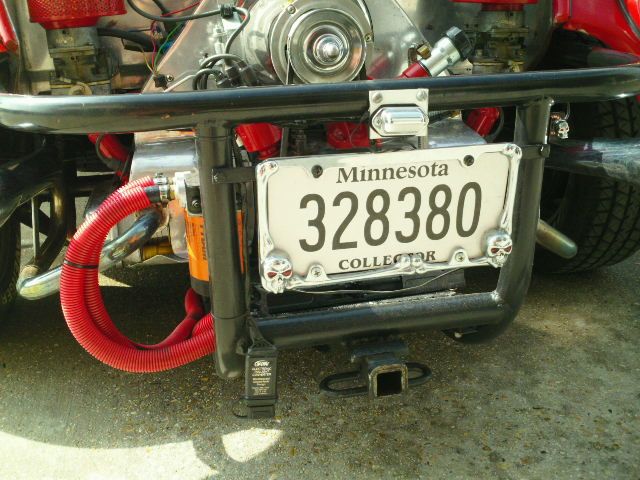 Light up skull eyes on the plate frame.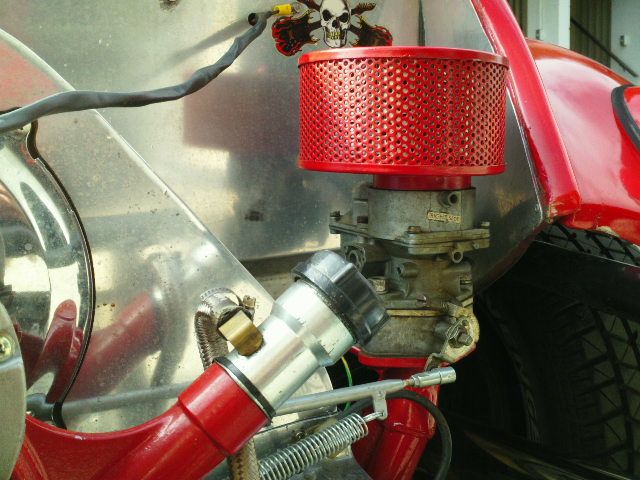 Billet aluminum vented oil filler.
Carbs are Kadron 40mm.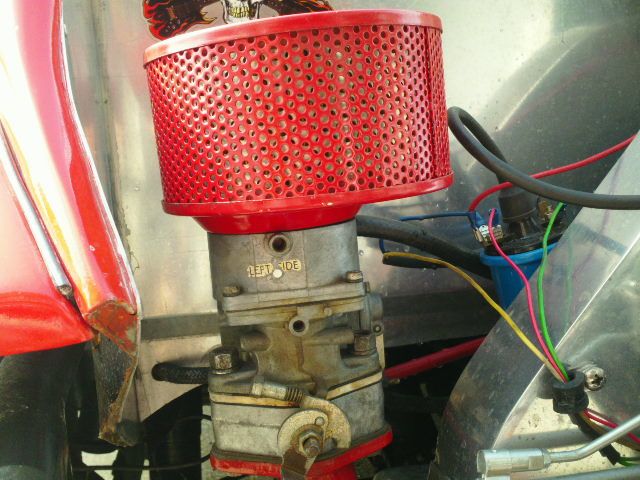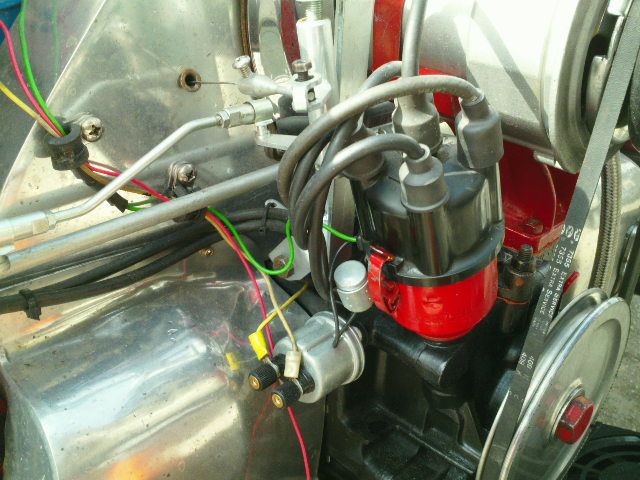 Sending unit for the oil gauge...distributor body is color matched as well.
Aluminum crank pulley.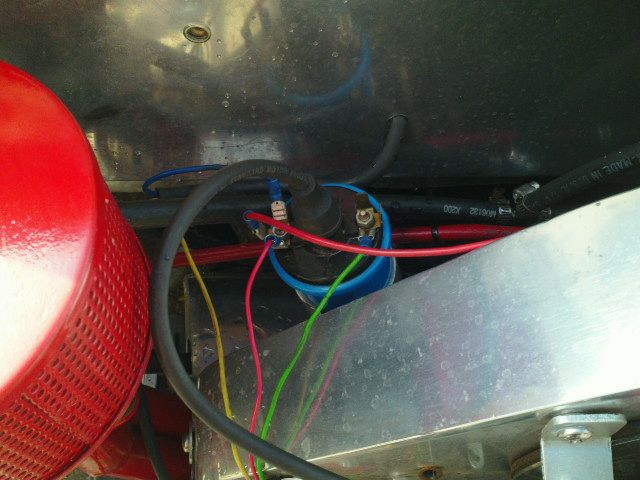 Polished firewall.
Clean engine and with the Baja exhaust it is plenty loud!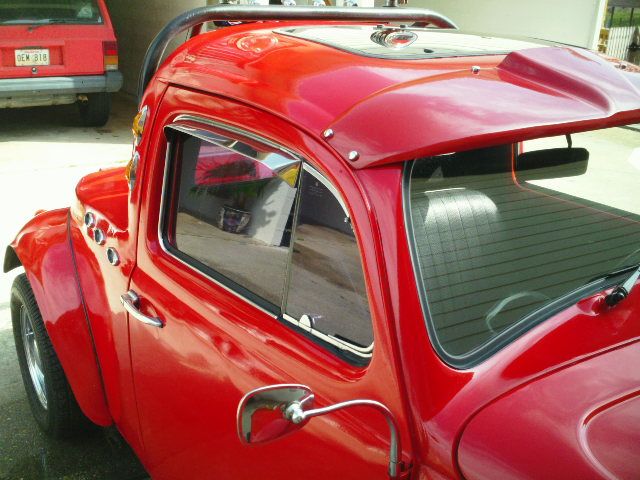 Windows are tinted on side and rear.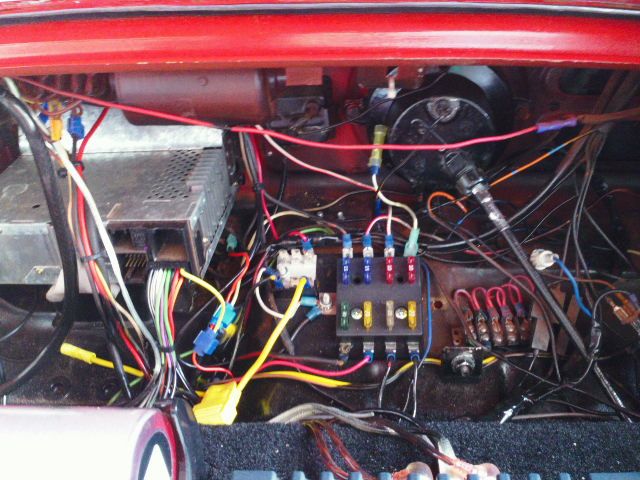 Wiring is all over the place under the dash, but all is functioning.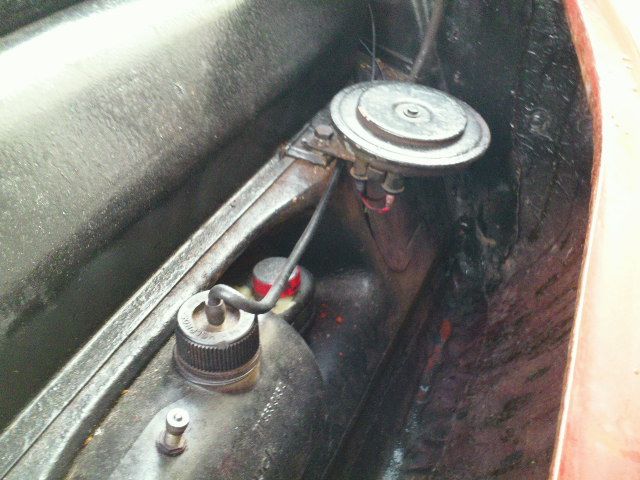 Horn mounted up inside the front trunk.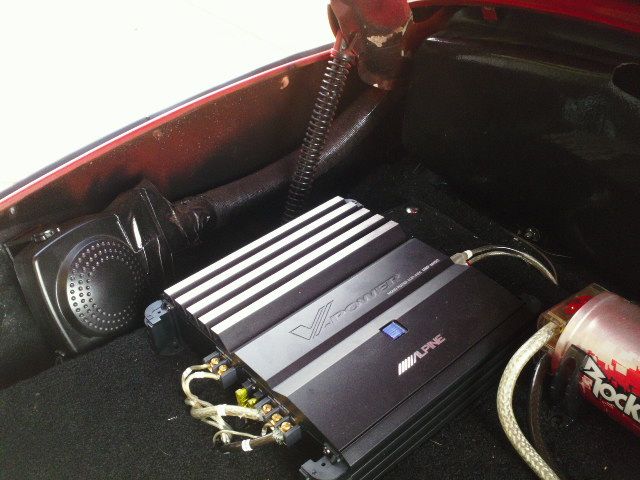 Alpine amplifier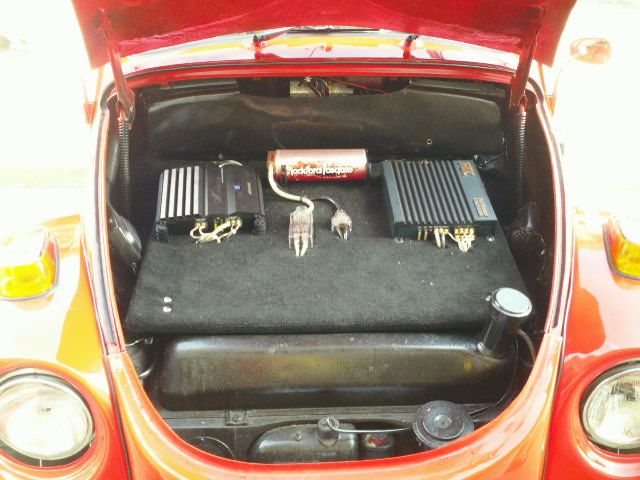 Trunk is taken up with audio equipment, but there is still room for a couple bags of groceries in a pinch.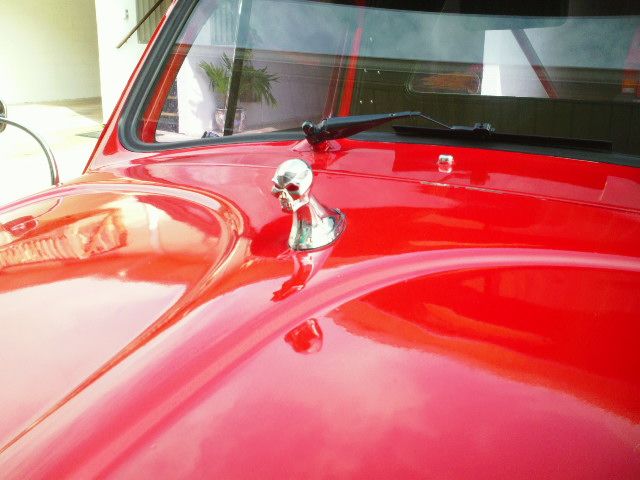 Lighted skull hood ornament.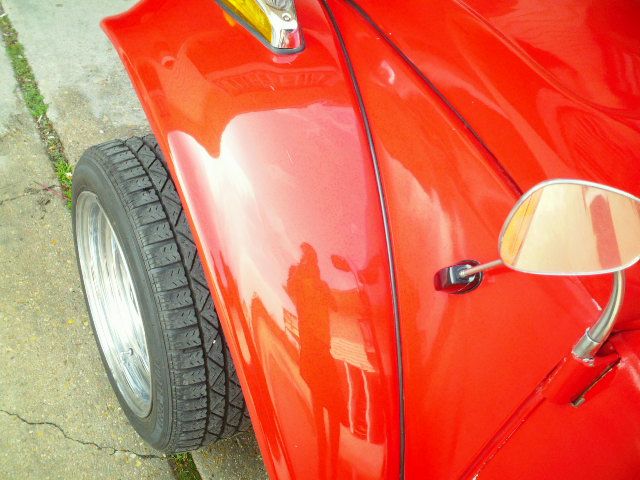 Very nice paint.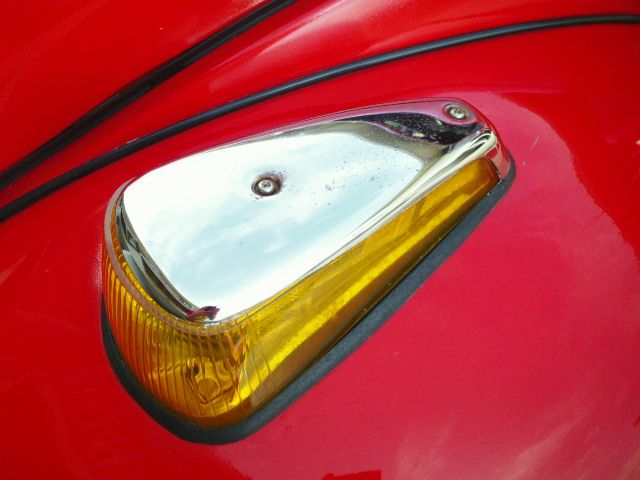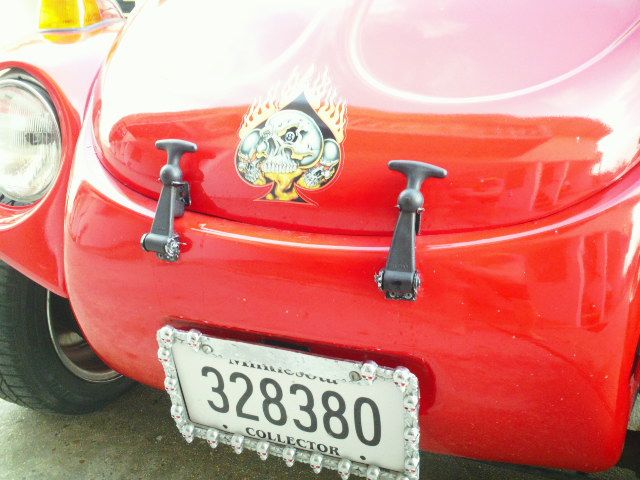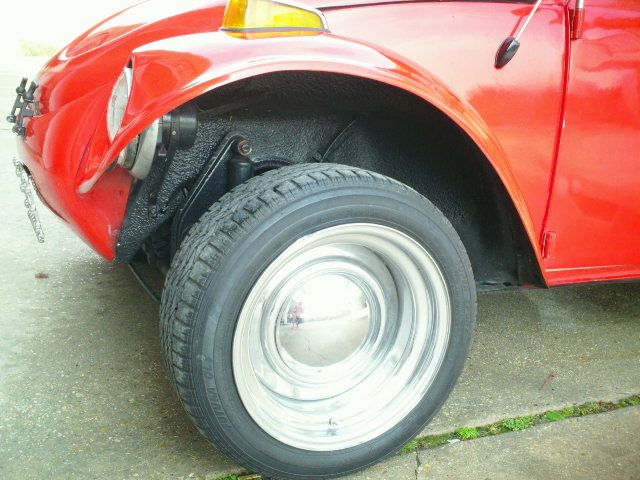 The chrome wheels with smoothie hubcaps are in very clean shape and tires look excellent.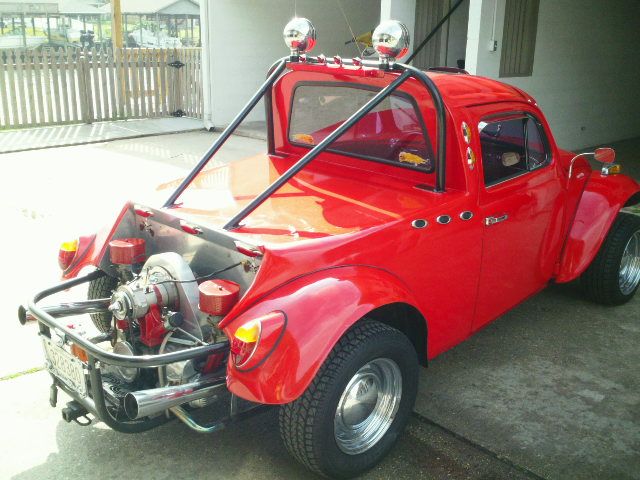 This car may be the Polar opposite of many of the stock restored cars on our website, but that is what makes it fun.
It might not be everybody's cup of tea, but I guarantee that it will get a ton of smiles and compliments on the road wherever you go!
The VW has long been one of the most modified cars in the world...people have done and built the craziest stuff
out of old VWs and it is a great part about the VW scene...there is something for everybody.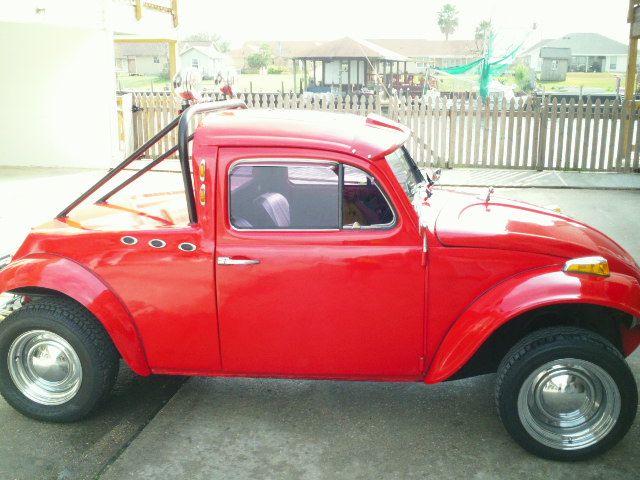 The one thing I like most about this lil truck is that it is obviously somebody's baby.
A lot of time, effort and money went into the build and the condition is very nice inside and out.
A great cruise night and weekend car...hook it up to the motorhome and haul it around with you as a campsite driver
someone out there is going to have a blast with this little car.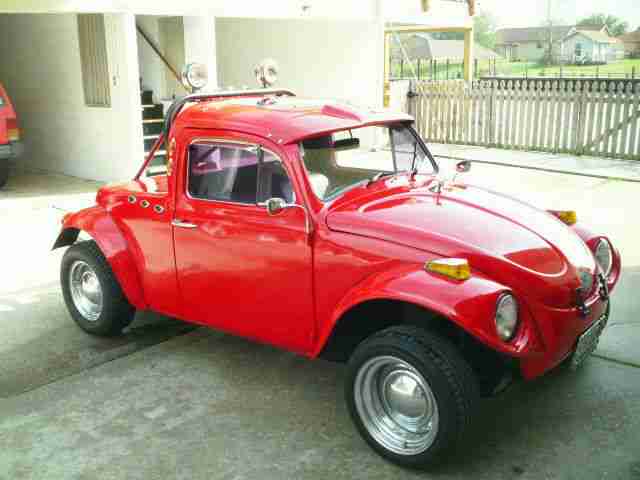 Turn key, ready to rock...
Asking
$6,500 obo
---
For More Info...CALL
951-767-1600
or email
oldbug@earthlink.net
---