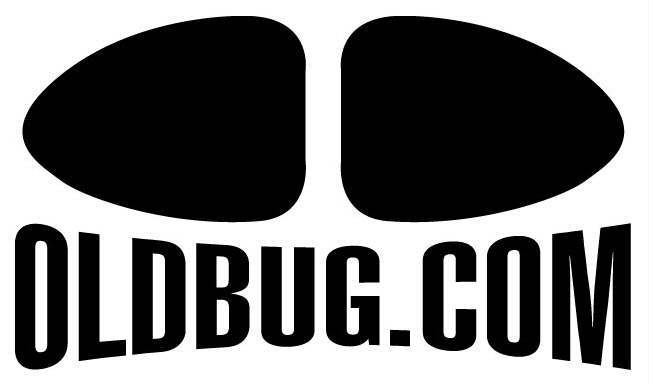 1964 VW Beetle Custom Convertible For Sale
---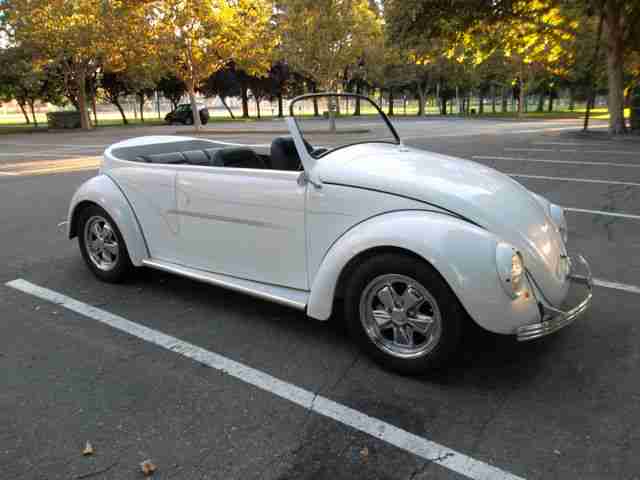 This is a fantastic summer car or year round play toy for those blessed with
nice weather. It is a full custom 1964 Beetle that is loaded with special changes.
Firstly it is obviously a convertible. It started life as a hardtop though
but the work done to transform it is very nice quality.
There is no top or side windows.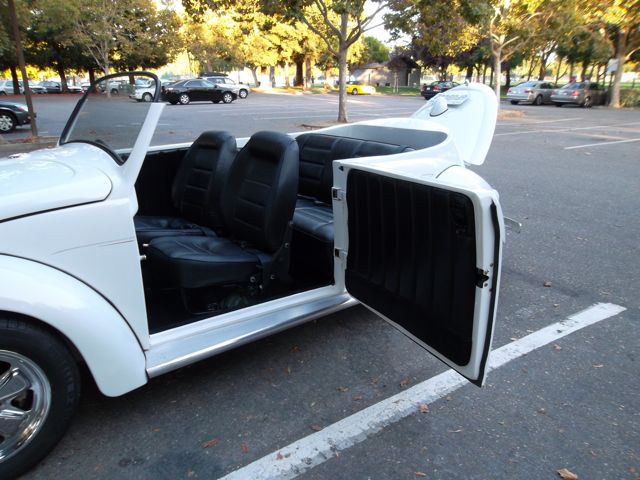 The doors have been hinged at the back..."suicide doors" as they call them.
Interior is all custom as well.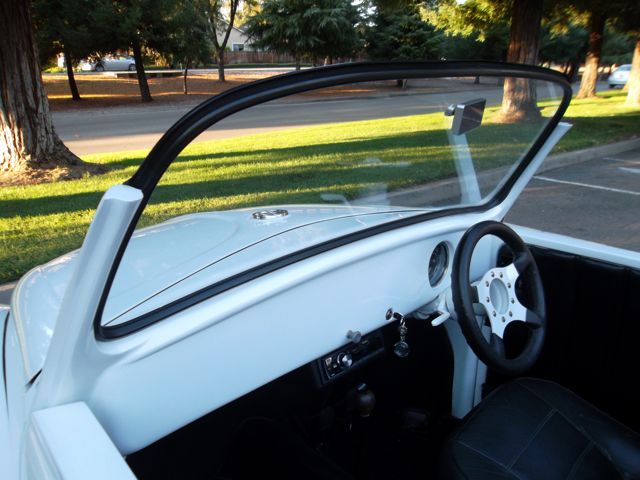 Windshield treatment is very slick and simple...dash is so smooth and the car is right hand drive!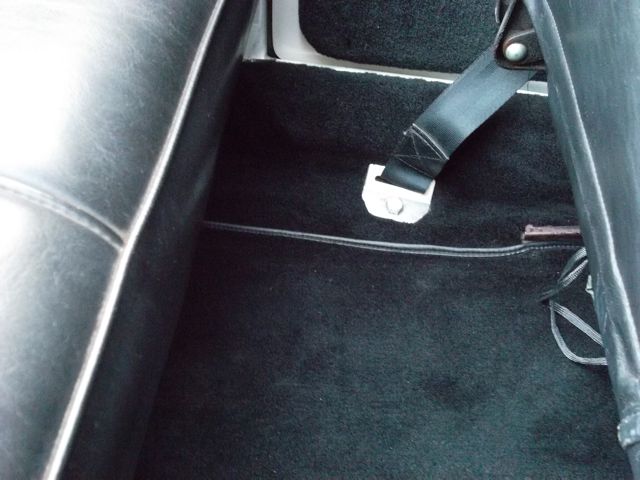 Carpets are very nice as are the seats.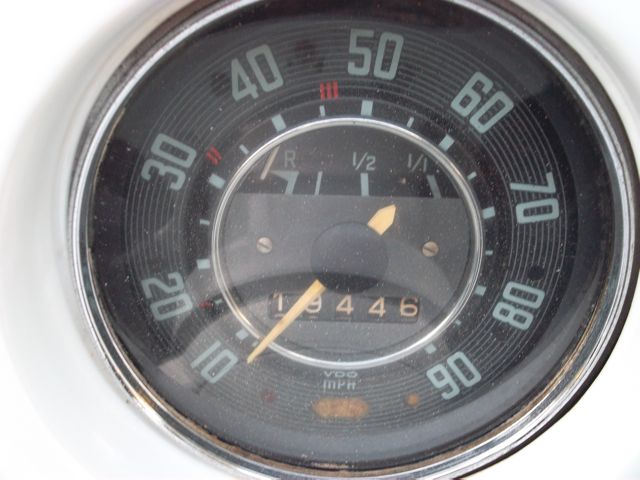 Odometer shows 19,446 miles...actual mileage on the car is a mystery.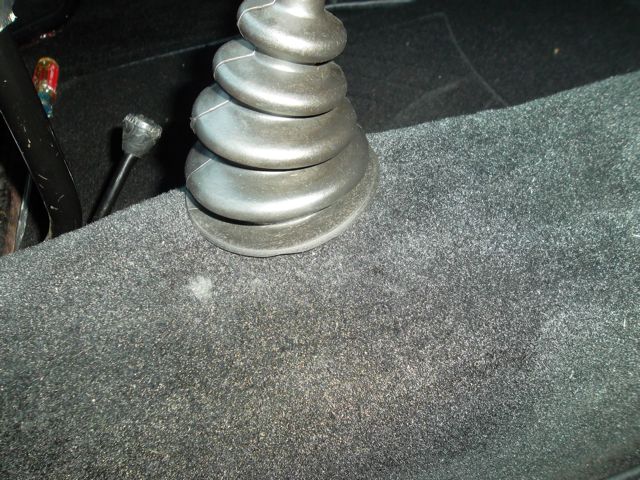 Nice trim work.
The pedals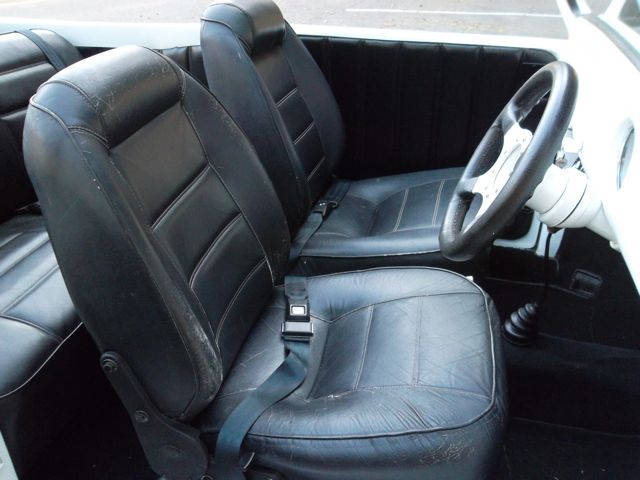 Seats are done in leather and the drivers side shows some wear from use.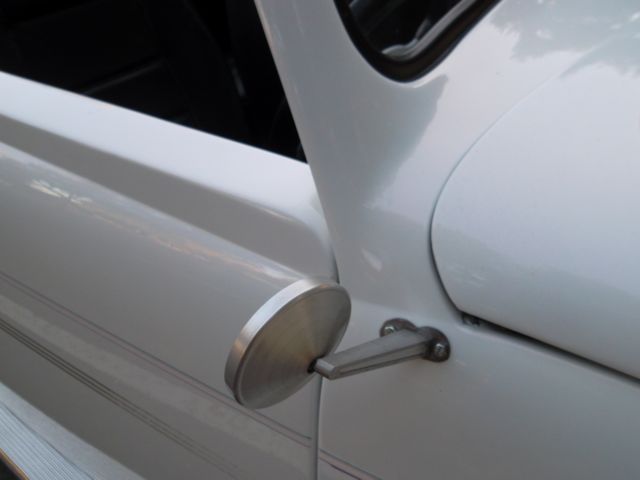 The paint is very nice on this car and it has a bit of peral and some tasteful pinstripe work.
Billet aluminum side mirror is a cool hot rod touch.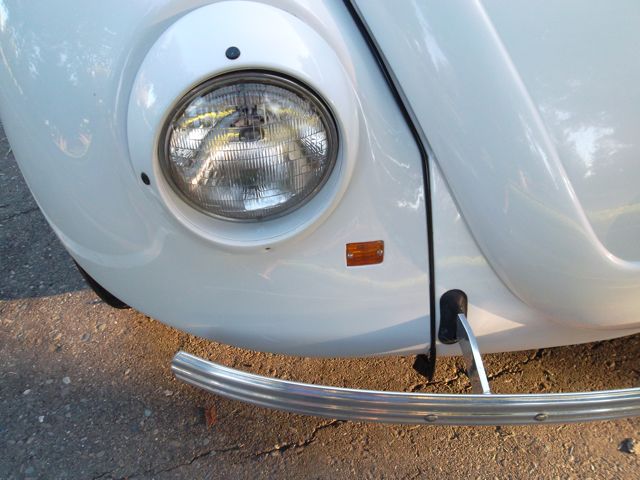 Porsche 911 headlights are a unique look and the flush mounted turn signals and ribbed aluminum bumpers
are very slick and stylish.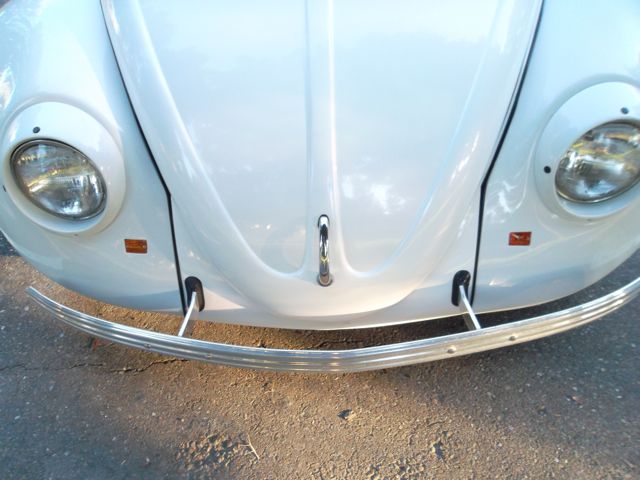 No major paint issue anywhere...Im sure if you look close you will find a stone chip or two but it is looking good!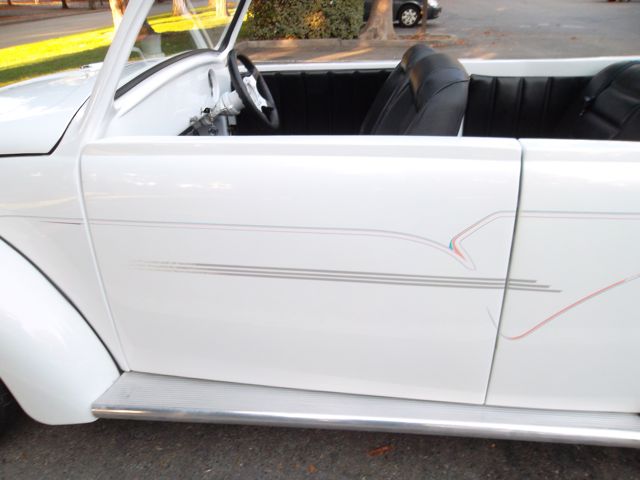 The pinstripe work is really nice. Check out the polished aluminum running boards as well.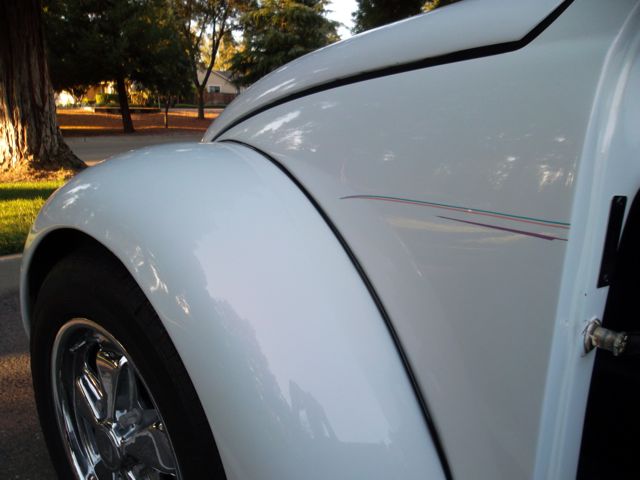 Here you can catch a hint of the pearl in the paint.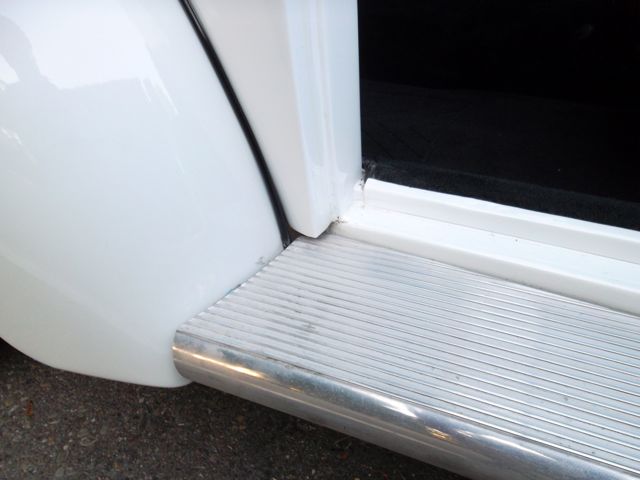 Very clean in the door jams and such.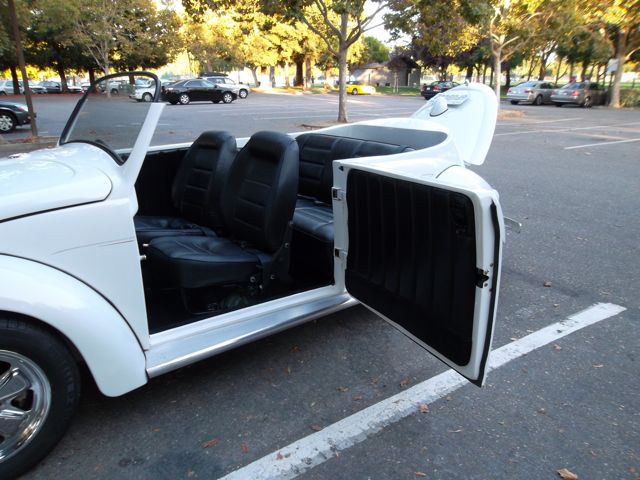 Too cool...very much reminds me of some of the 80's customs that were around the show scene back in the day.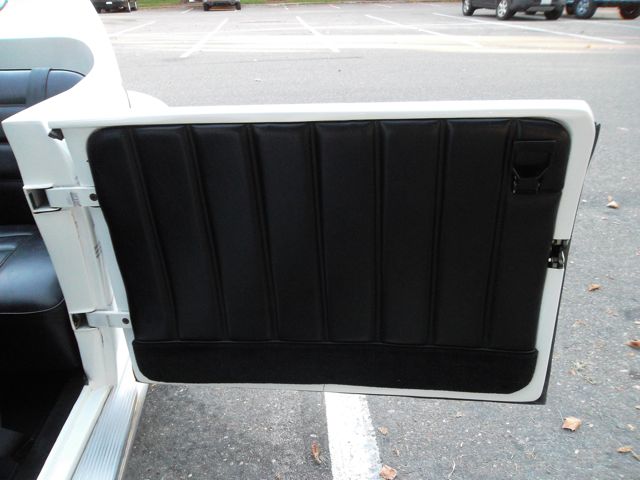 Here you can see the hinges and the latch mechanism...pretty clean.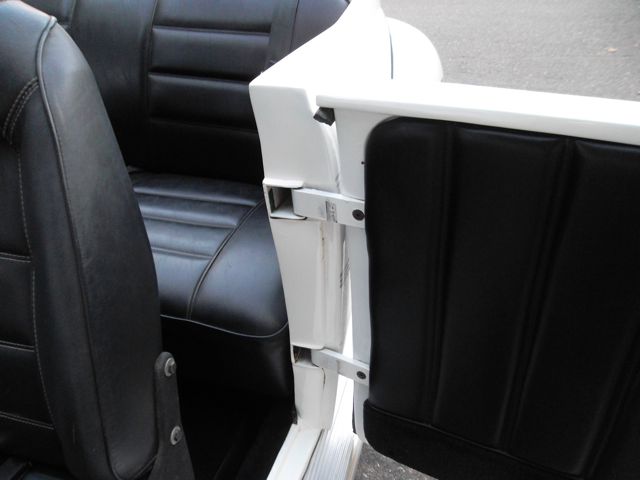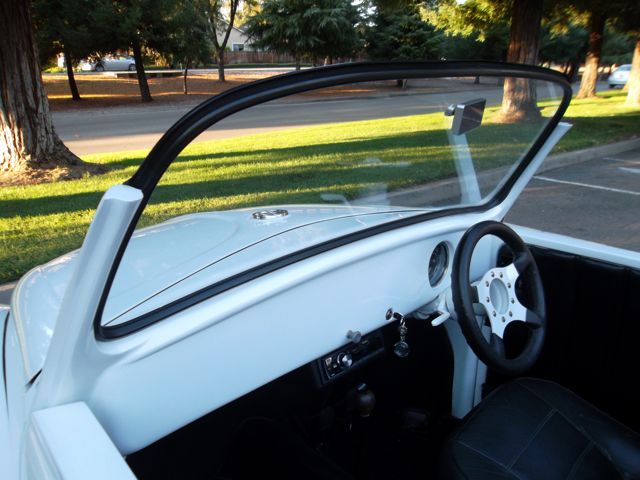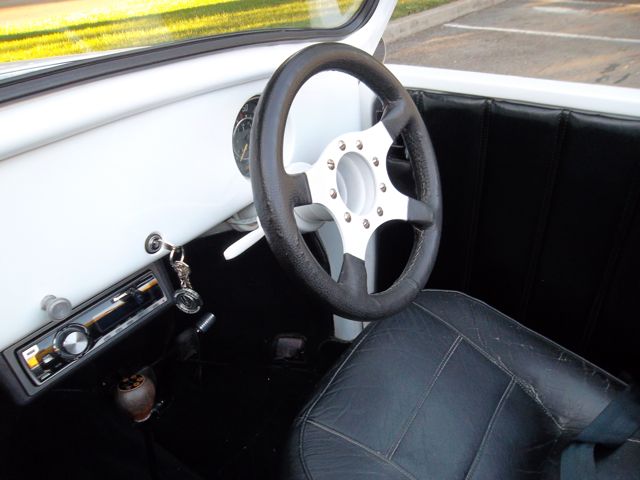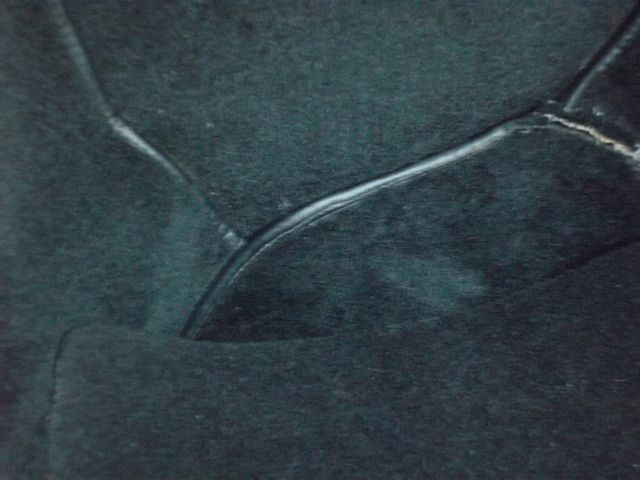 Back seat has seat belts as do the fronts...perfect for hauling the kids around in the summer sun.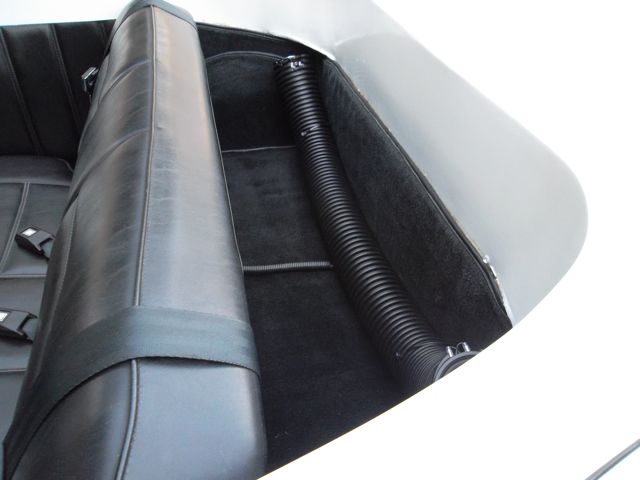 Endges of the body are very cleanly fabricated and smooth.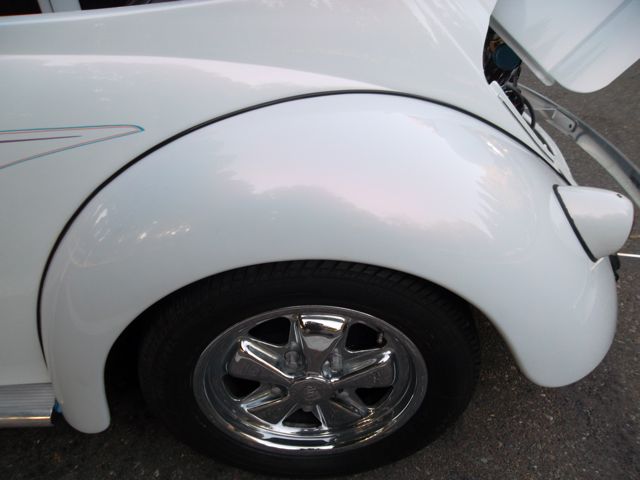 This shot shows some of the pearl pretty well.
I like the chromed Porsche alloys too.
The car attracts some serious attention out on the road and at the shows.
It is clean and cool and is a good runner and driver.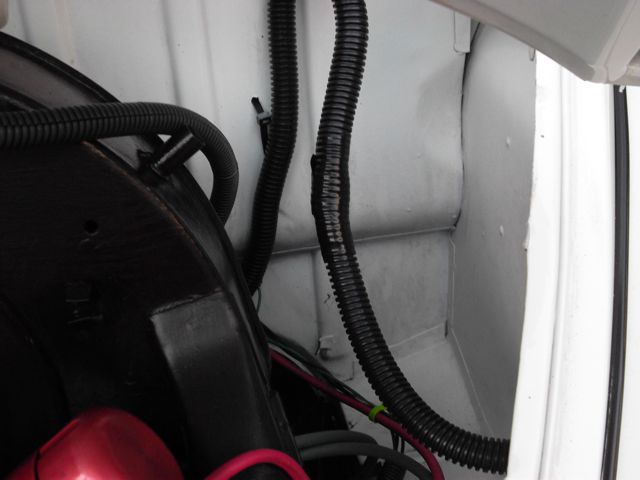 Engine room is pretty clean and the wiring is shielded.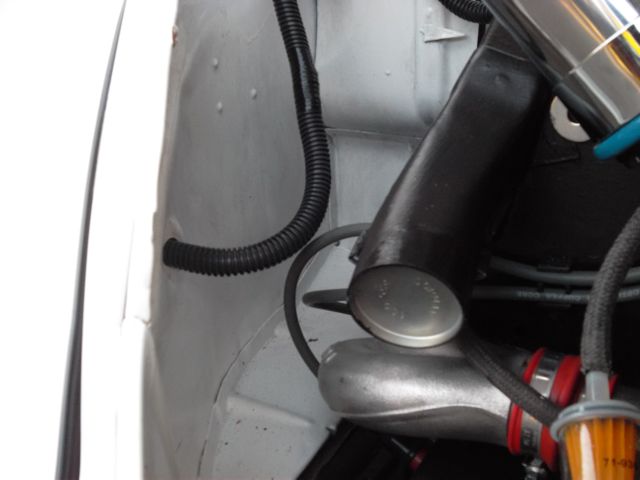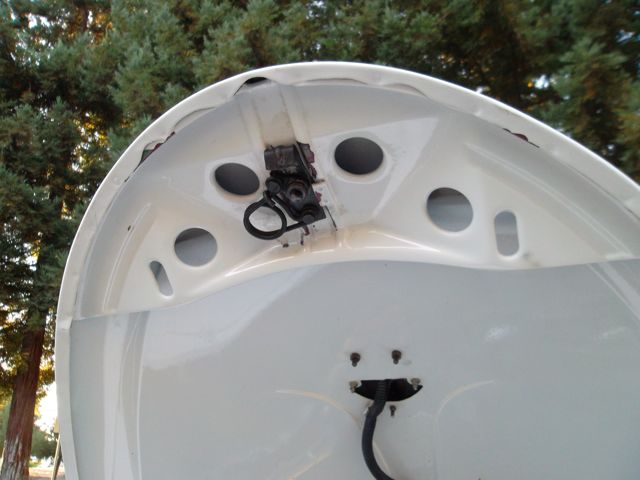 Under the lid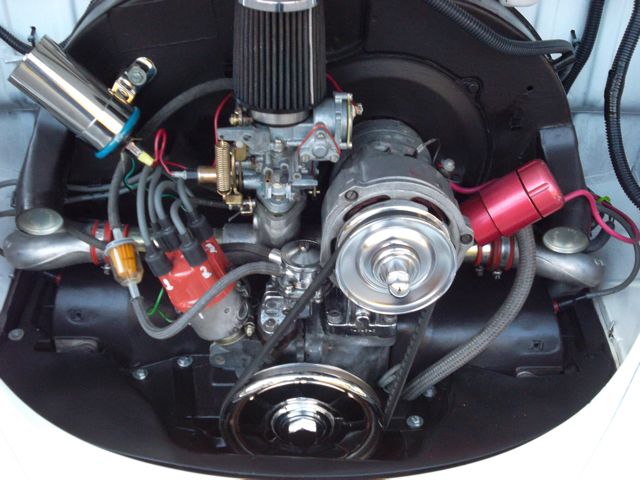 Simple clean 1600cc dual port, single carb engine .
A very chrome bits and details but nothing wild...just clean.
12 volt electrics, good runner and looks quite fresh.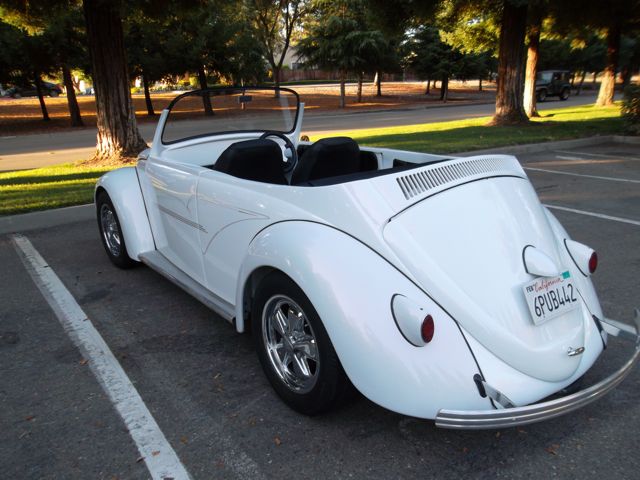 A car like this can be a huge amount of fun for little money.
The car is cleanly and tastefully built and is nice enough that it would be a hit at any show.
Its not a backyard job that is going to fall apart on you...it has been around for a long time and
is holding up great.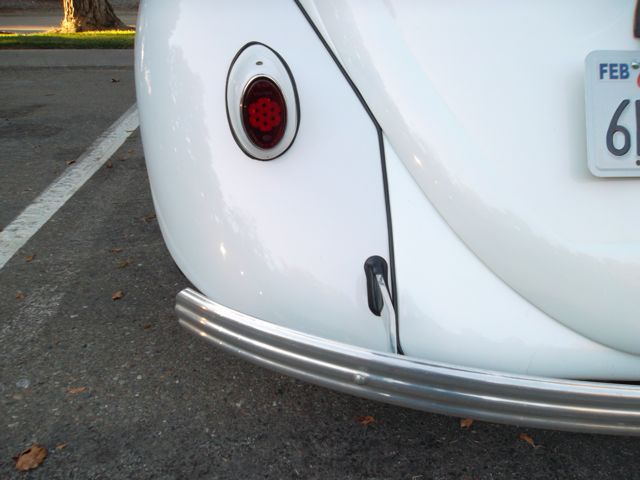 The early taillights are a nice changes as well...very clean.
Clean title and current registration.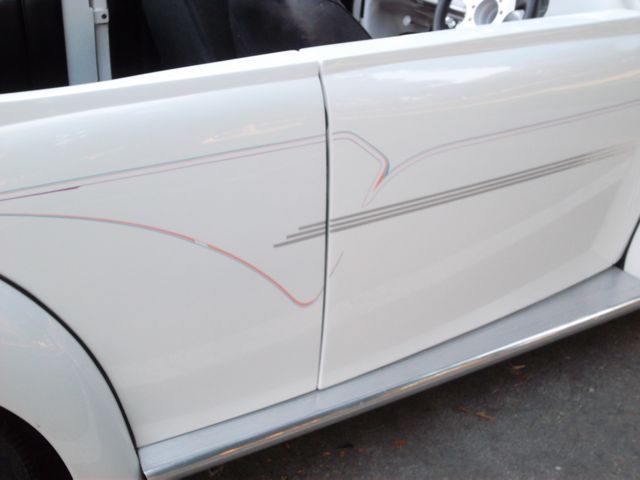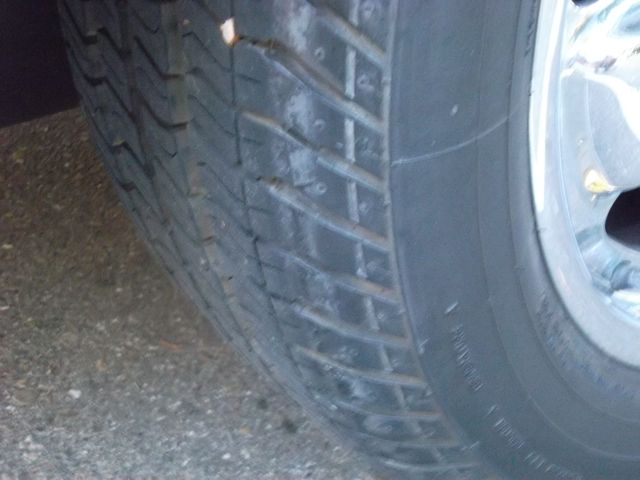 Tires are good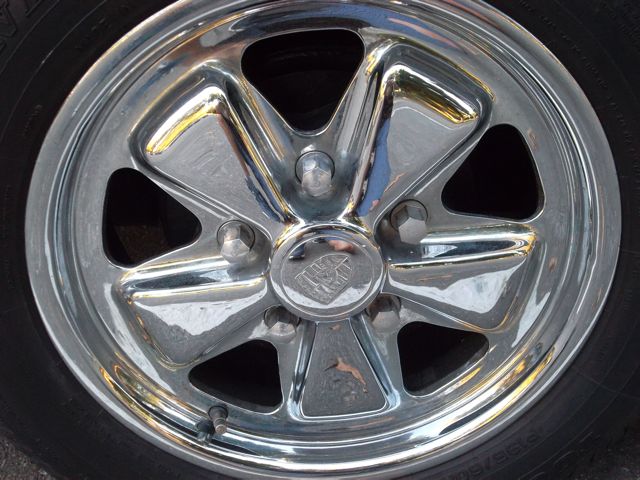 Wheels are very pretty.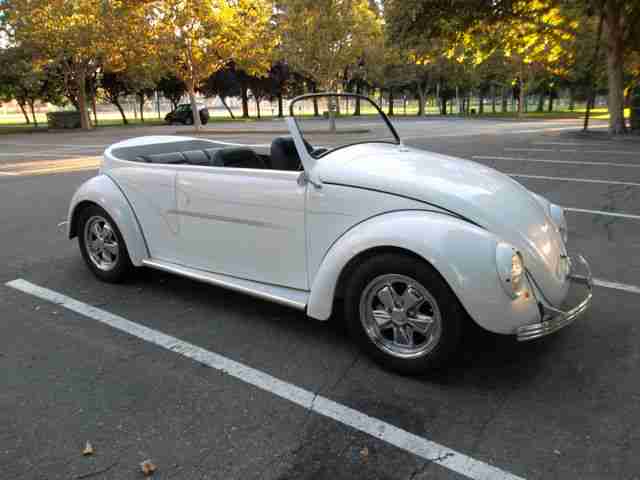 If the car were mine I might lower the front down lust a little ...but that's just me.
As it is it is a wonderfully driveable car...if you go too low it takes a bit of the fun out it every time ypu hit a steep driveway.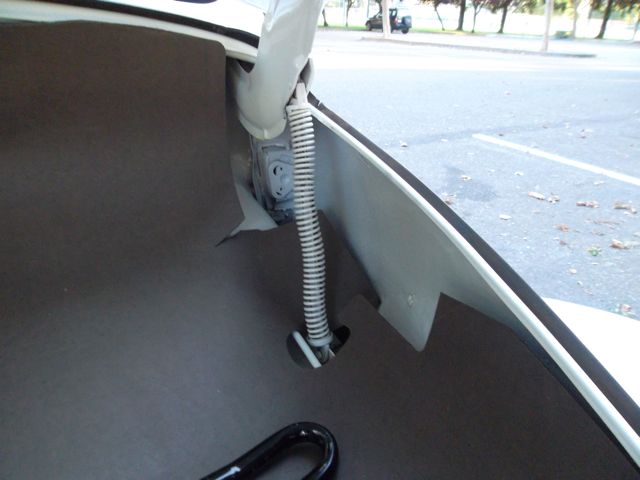 Under the hood up front is clean with a new trunk liner in place.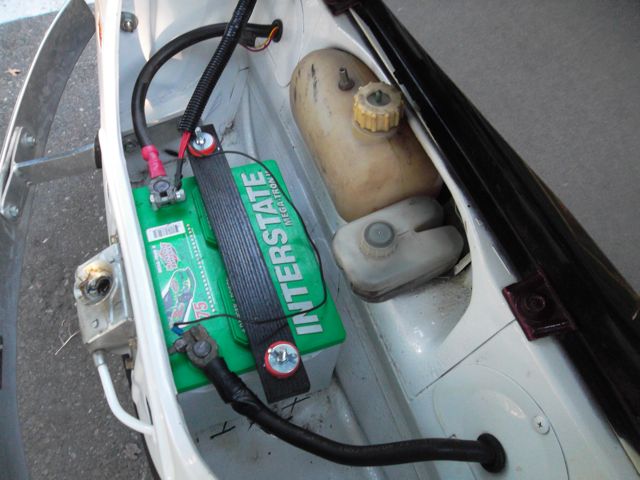 Battery has been relocated up to the front.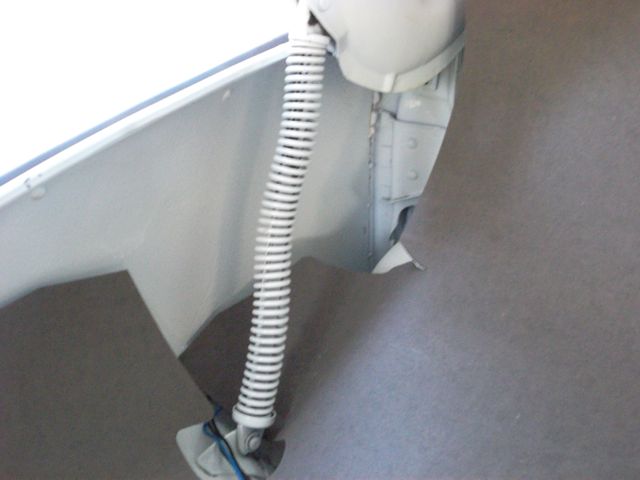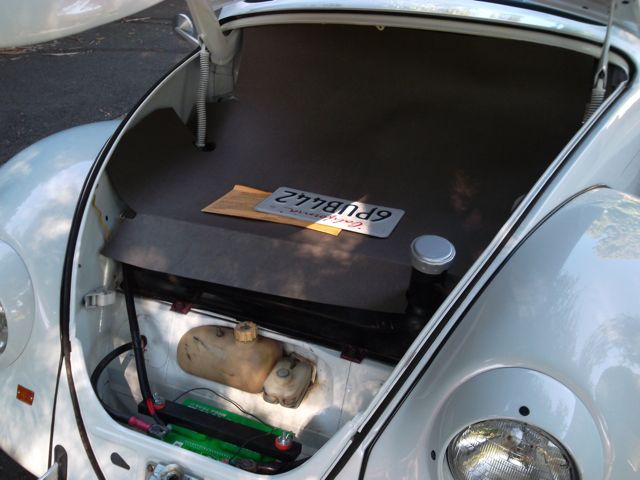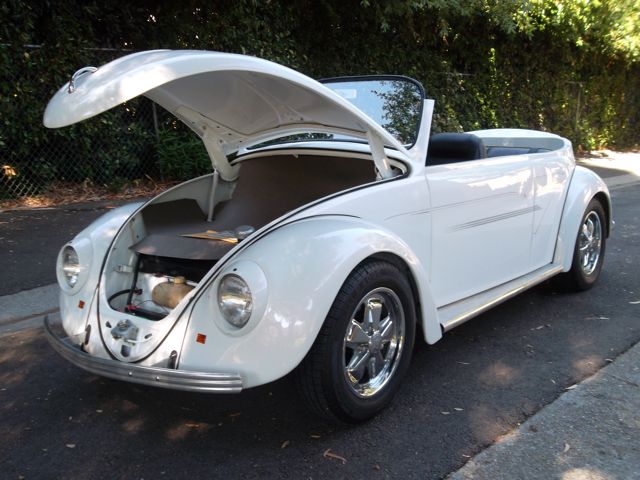 The owner did not provide photos of the underside but I can request them if desired.
I have been told that it is very solid underneath with no issues.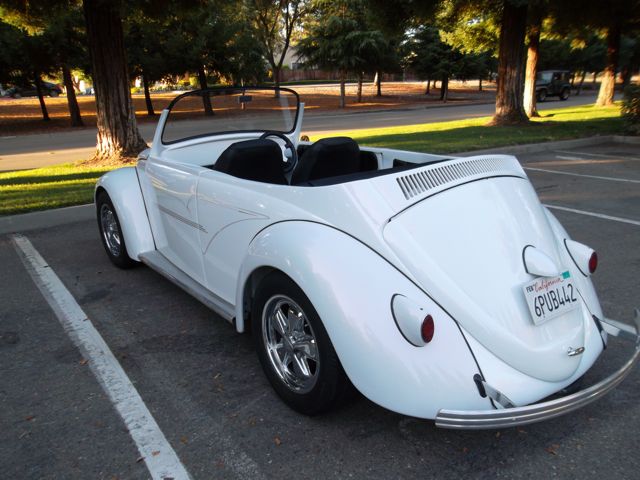 So if you want something really unique to cruise...this may be a good choice for you.
I sure wouldnt mind running this one back and forth to the beach!!
Asking
$10,000 obo
---
For More Info...CALL
951-767-1600
or email
oldbug@earthlink.net
---