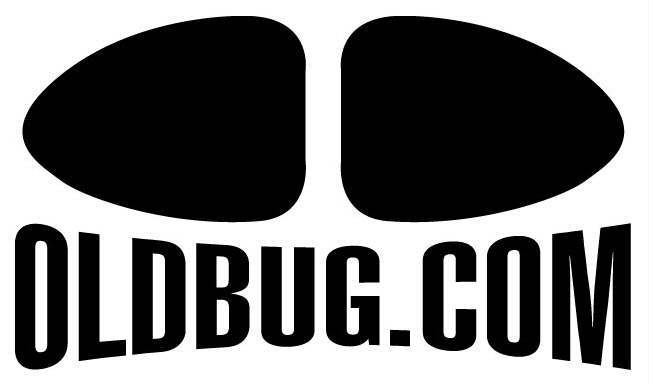 1971 VW Westfalia Camper For Sale
---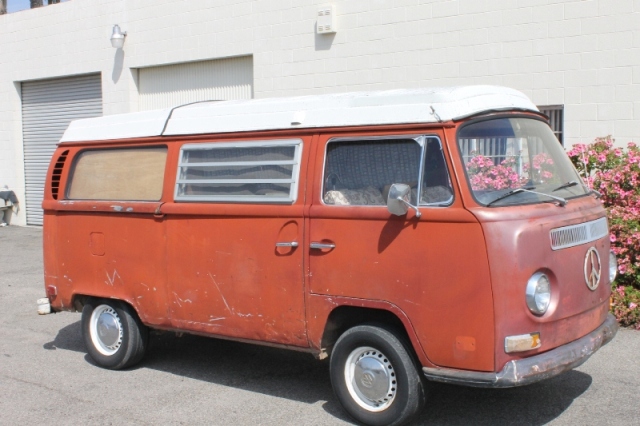 This Southern California based 1971 Westy is a great basis for a restoration.
A very very solid body, very complete inside and out, running and driving and ready for
some cosmetics.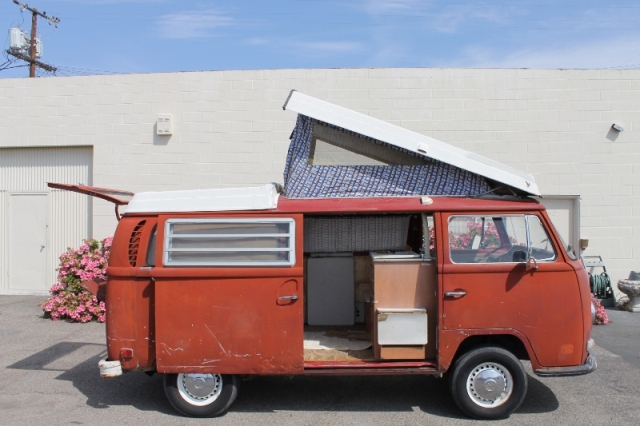 The color is the original Chianti Red, which when fresh is so gorgeous on a camper like this.
It has the pop top and all the trimmings.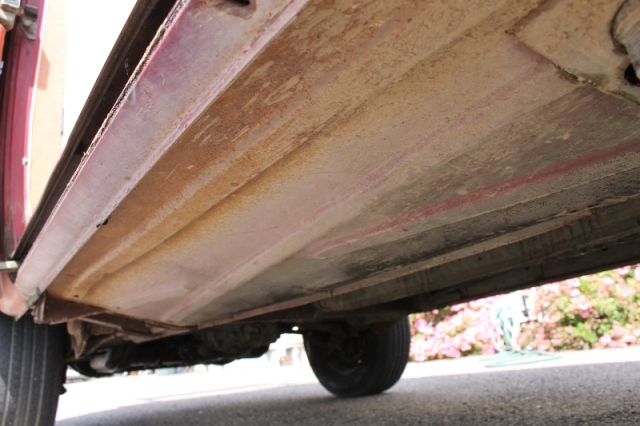 The body and chassis are super solid on this one...a dreamy find from the High Desert.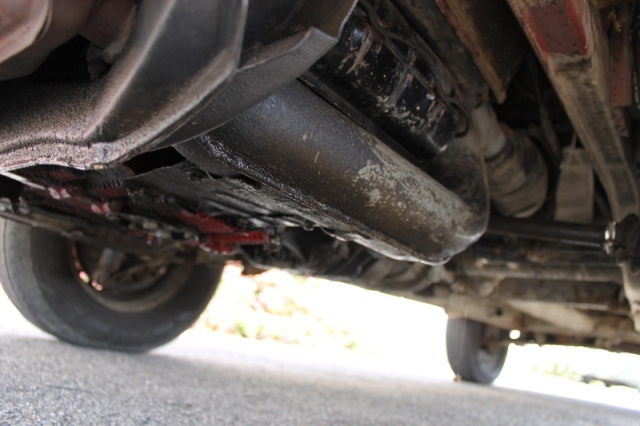 Under the battery area even looks good.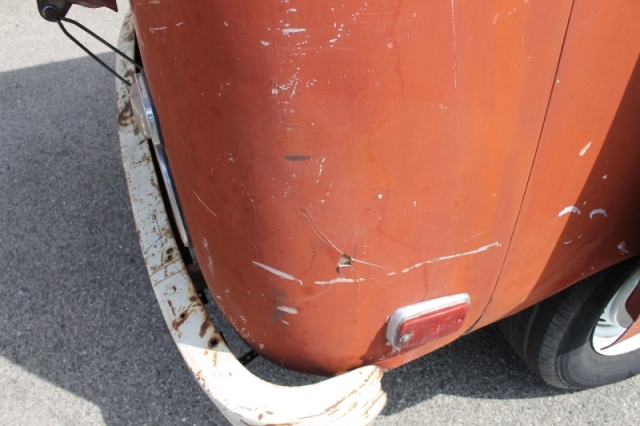 Looks like a little body filler in the rear corner here...but nothing major.
The rear bumper that is currently on the Camper is a later model one, but a proper original bumper
is included with the sale.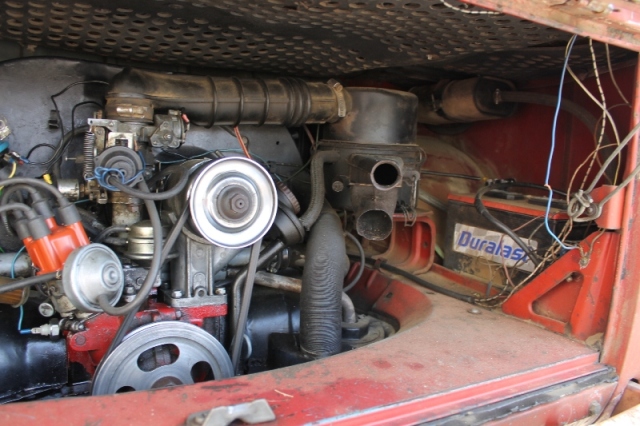 1600cc dual port engine runs fine!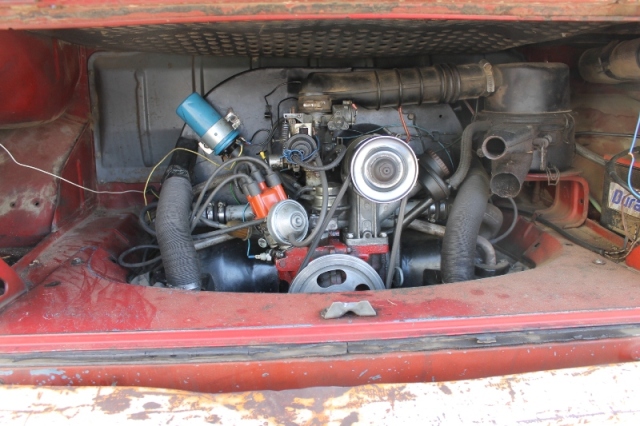 It seems to run and drive quite well just as it is...so it is something you could use as is or dive in and do the resto.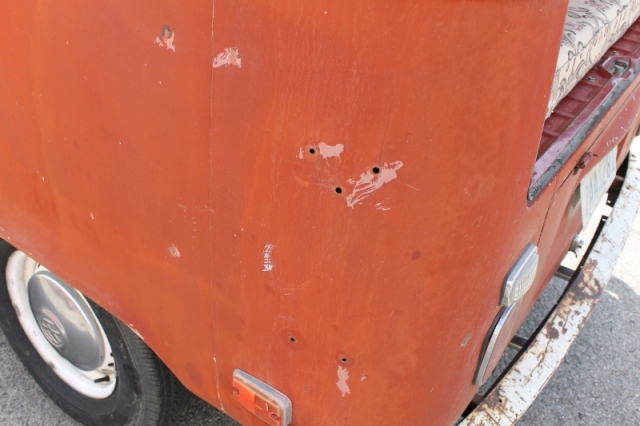 A couple odd holes on the drivers side rear corner.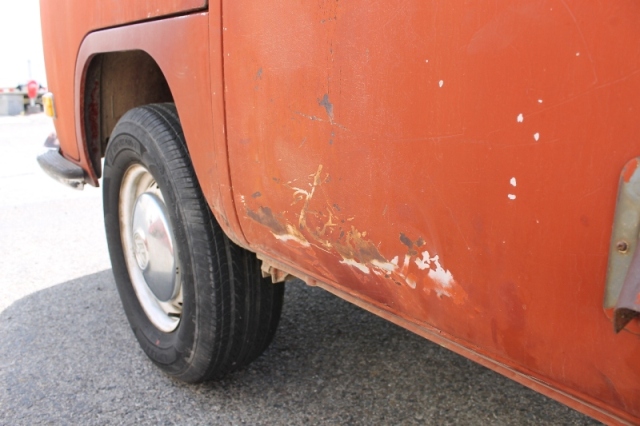 Rockers are solid, panels all quite straight.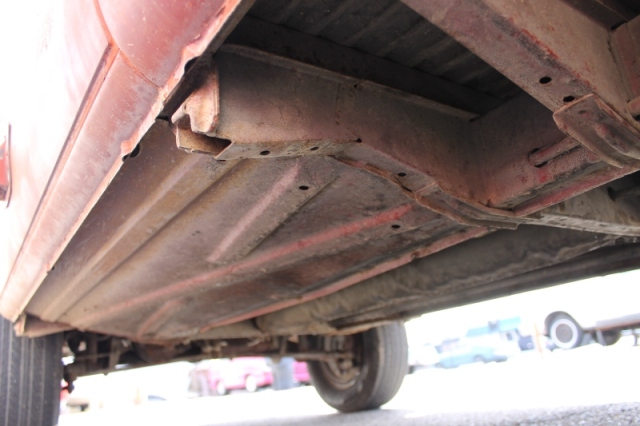 Dreamily solid underneath!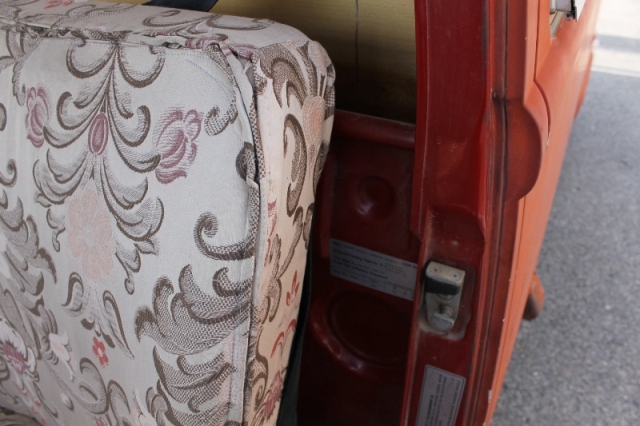 The original tags are all still present.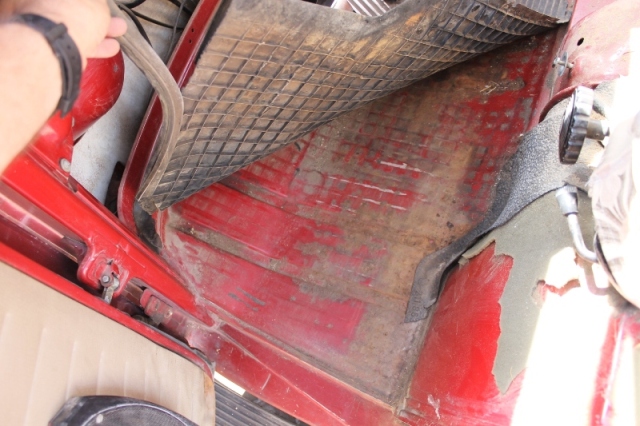 Floors are excellent!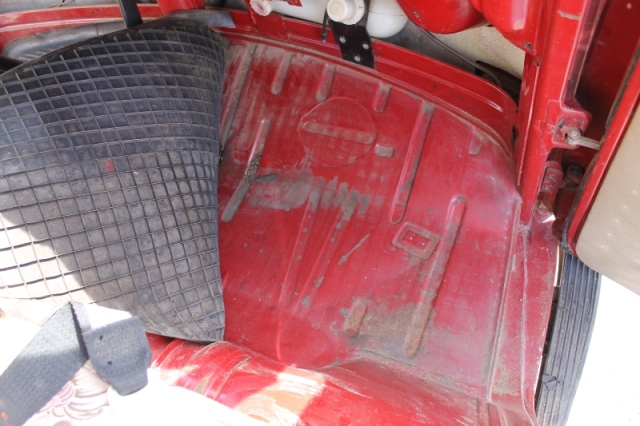 Wow!!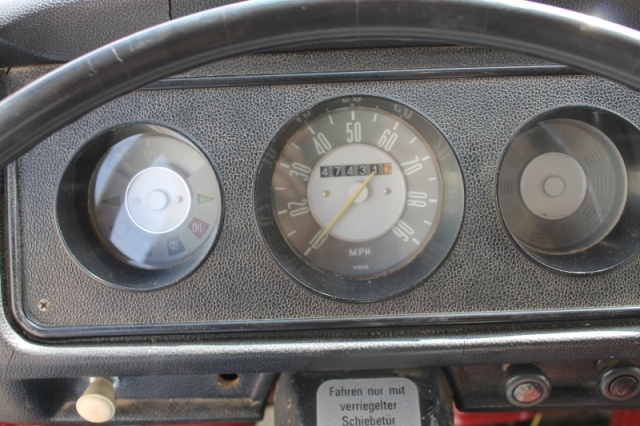 Odometer shows 47,000 miles. Actual miles are un-documented.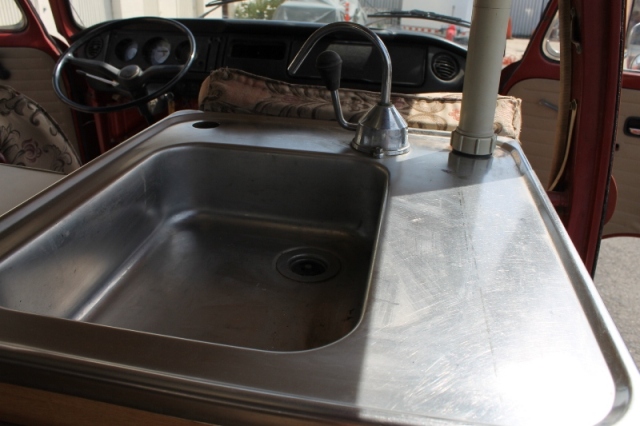 The sink is here...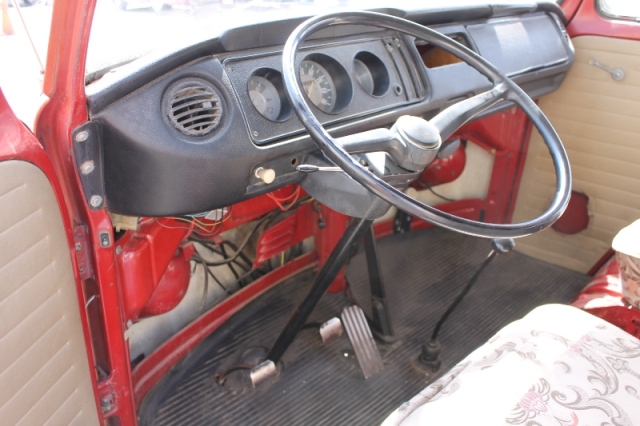 The dash looks decent...no radio, front kick panels are missing.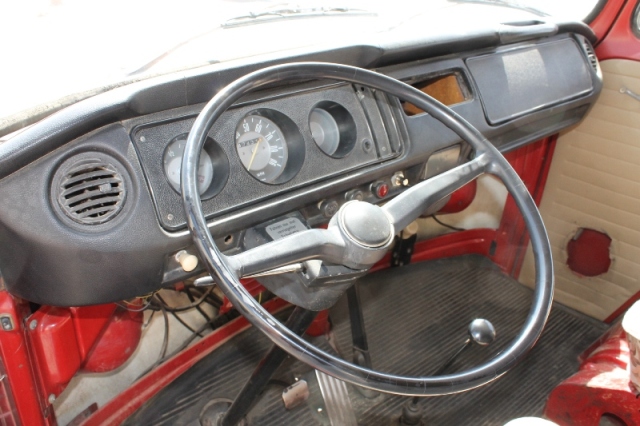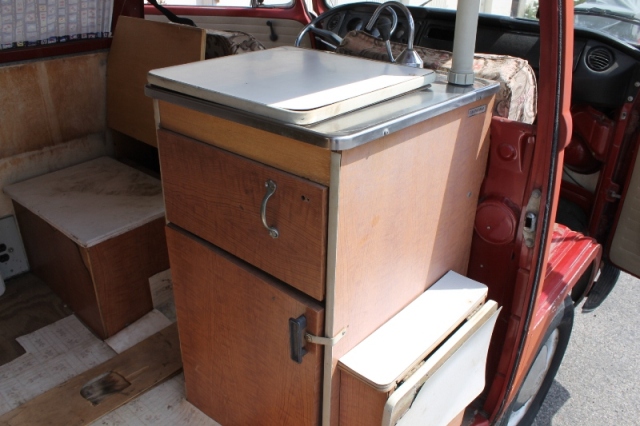 All the original cabinety is present.
It needs a little work here and there but is a firm basis to work from.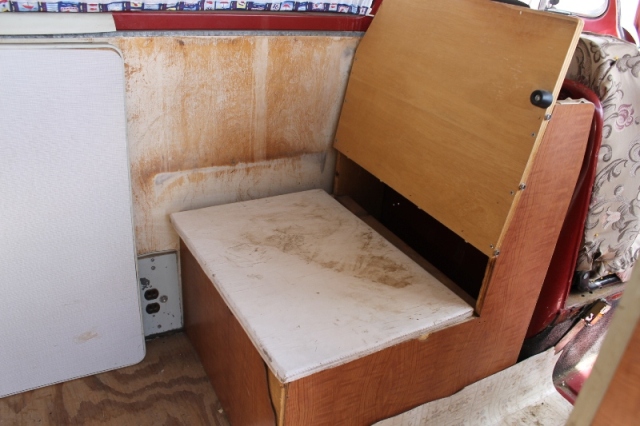 Jump seat is here...no cushions though (not difficult to handle though as they are just foam).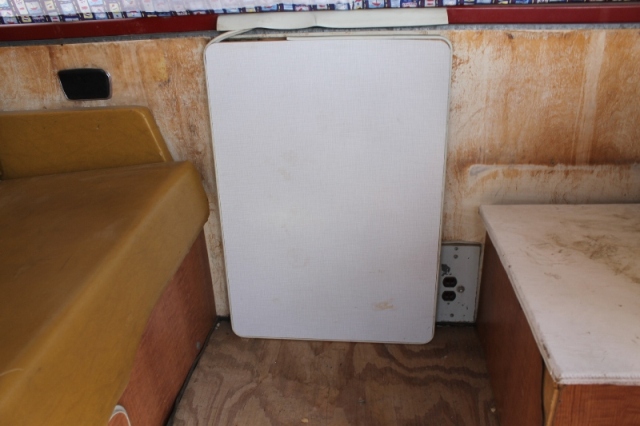 Table is here and in good shape.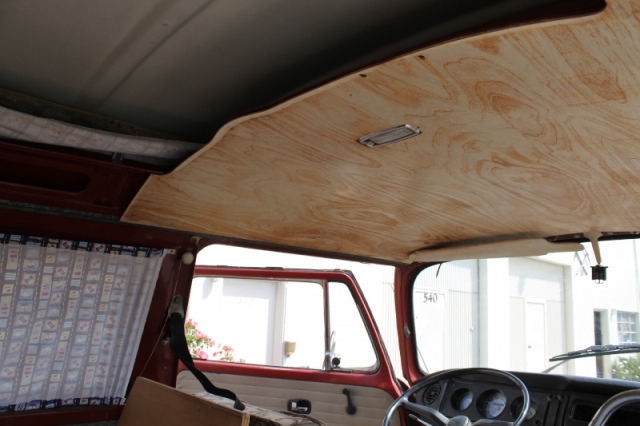 Headliner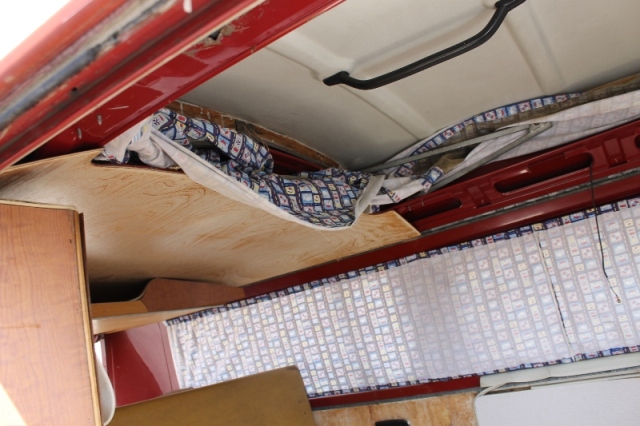 Pop top material matches the curtains...not original.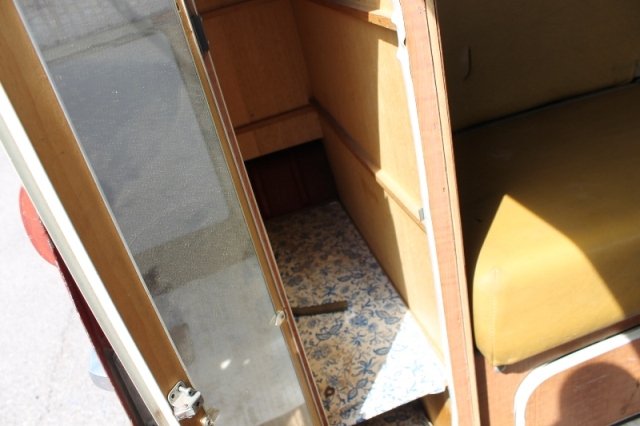 Closet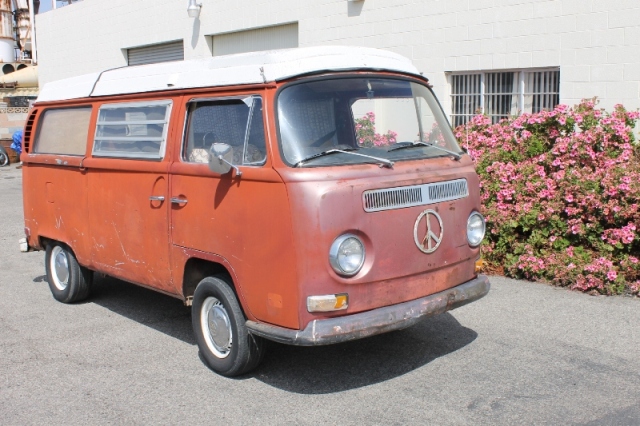 It has a neat fade and patina to it if you are into that sort of thing,
but if it were mine I would certainly give it the full stock cosmetic restoration.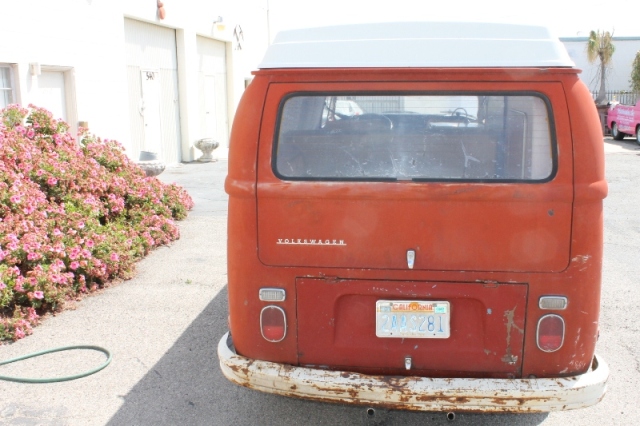 It has a clean and clear California title.
The vehicle is dealer owned so if sold within the state of California, sales tax will be collected.
No tax for out of state sales providing that commercial transportation takes it across state lines.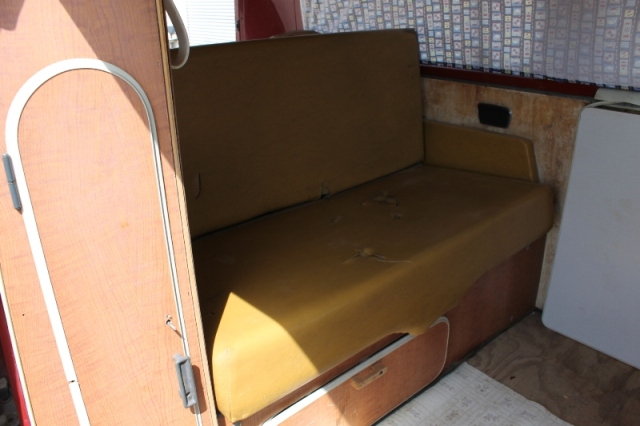 The bed is here and ready for re-covering.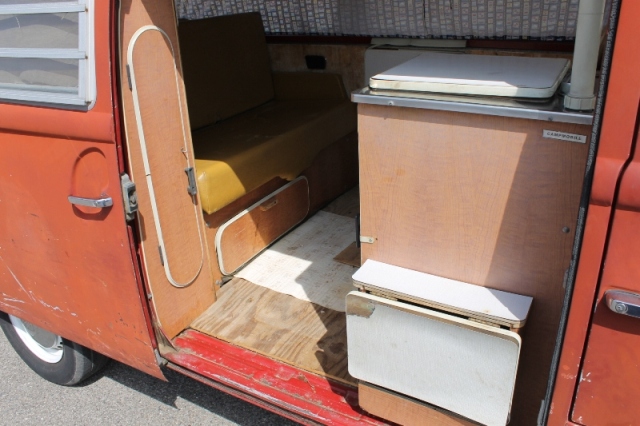 Some delamination to the little flip up table...possibly re-glue it or just re-do it.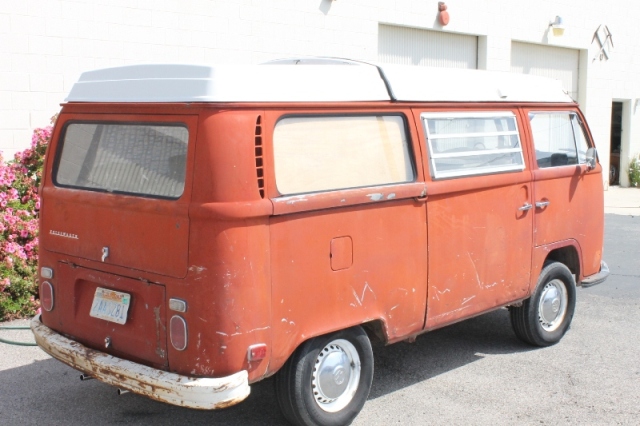 Good Bus though...I really think this is a great find.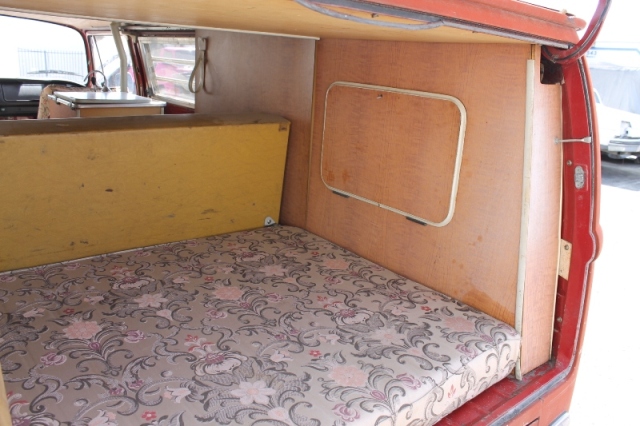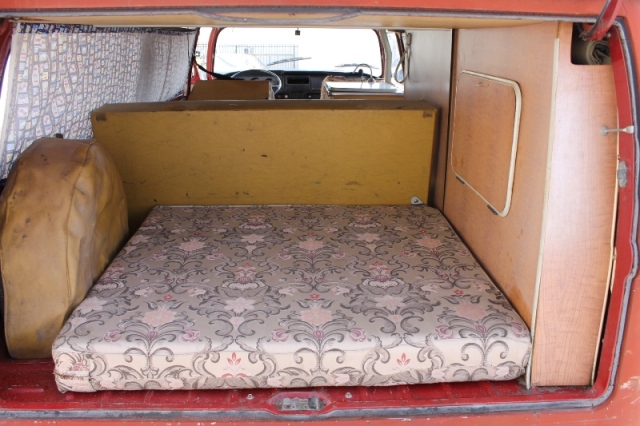 Everything is here...and that is a huge plus when it comes to a Westfalia like this.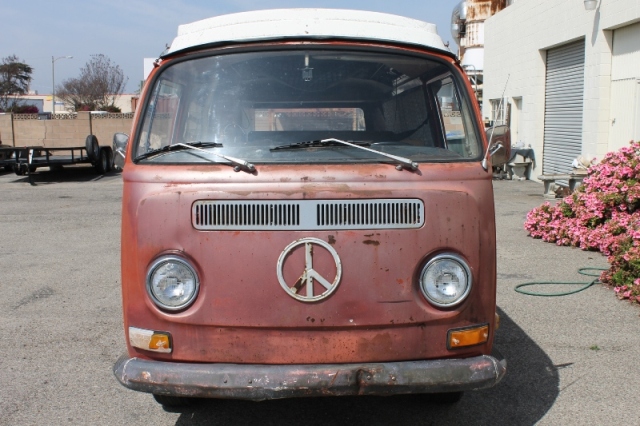 The window rubbers are pretty well cooked from being in the hot desert sun.
I like the Peace sign nose emblem...pretty fun.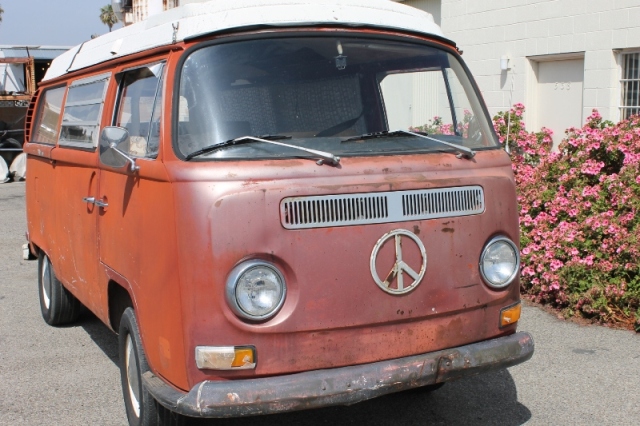 Front bumper is a little tweaked but I am sure it can be straightened out.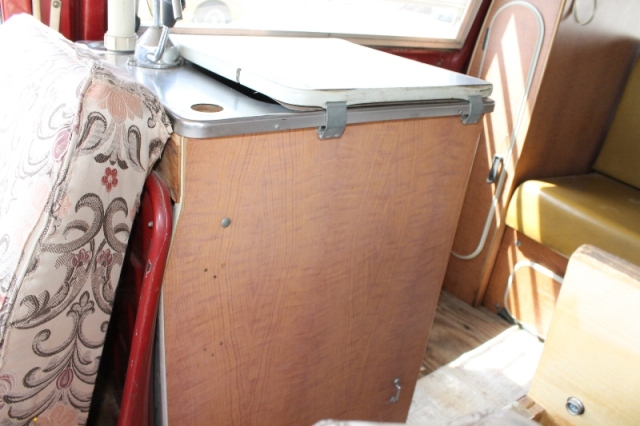 More interior shots.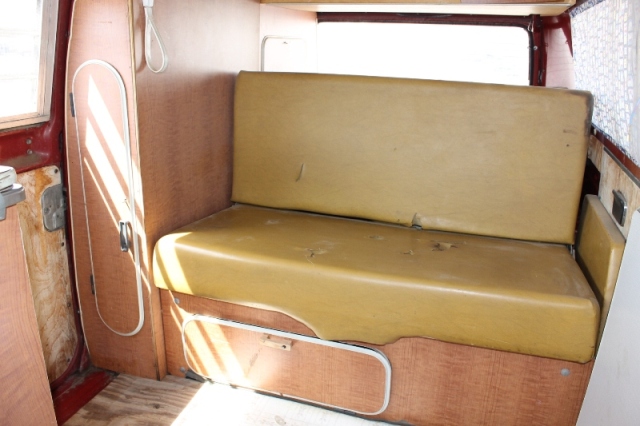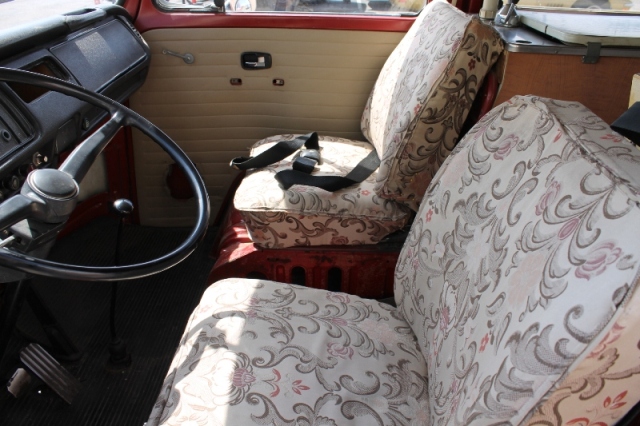 Grandma's couch will never be the same...interesting material on the front seats.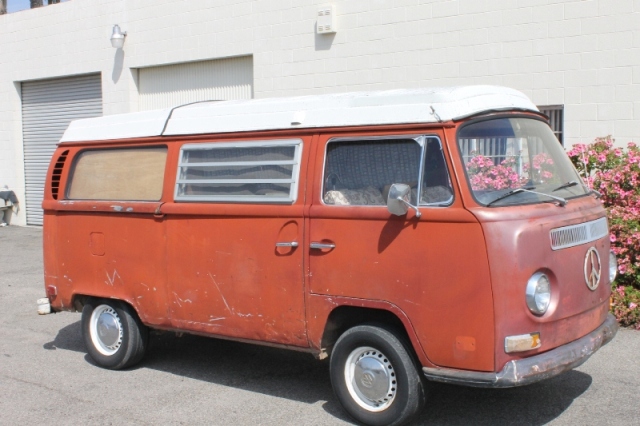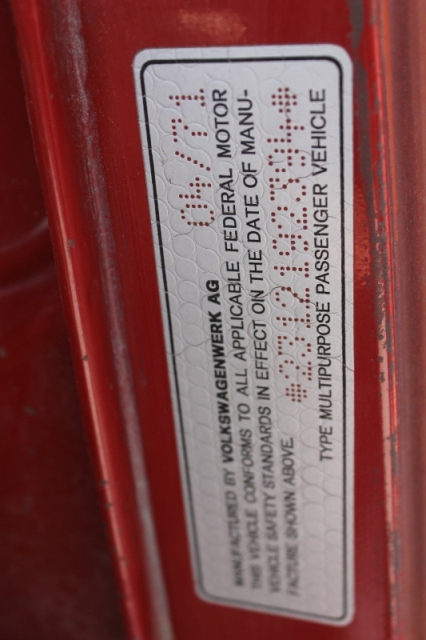 Production date of 04/71.
The 1971 models are one of the best of the Bays...the last year for the upright Beetle style engine,
the first year for disc front brakes...this is the one to grab and restore for sure!'
A little rough around the edges but there is something quite cool about that!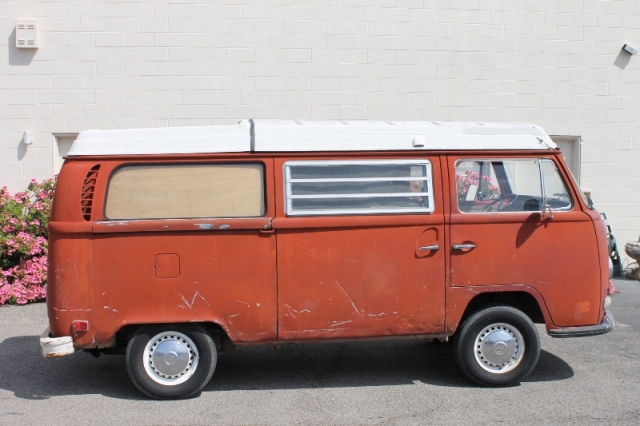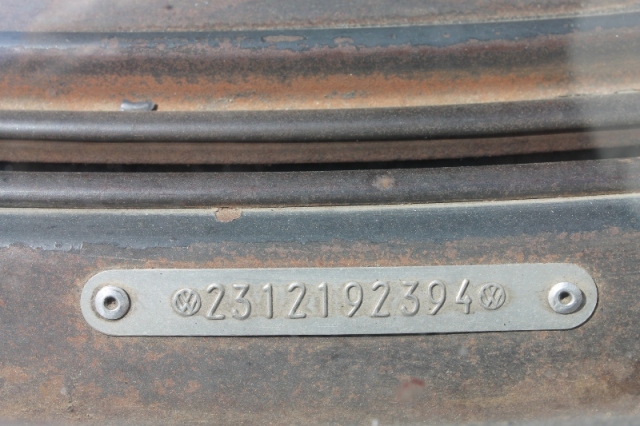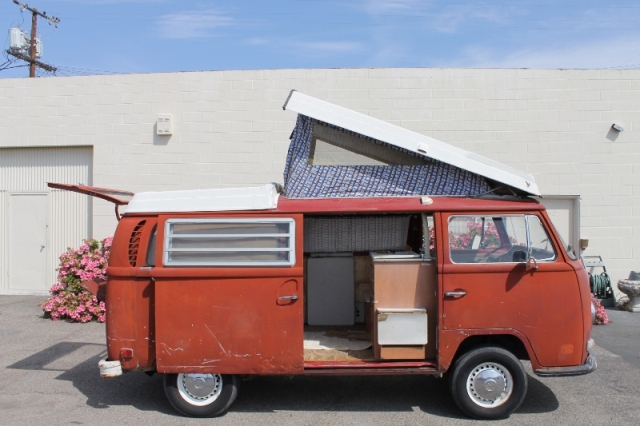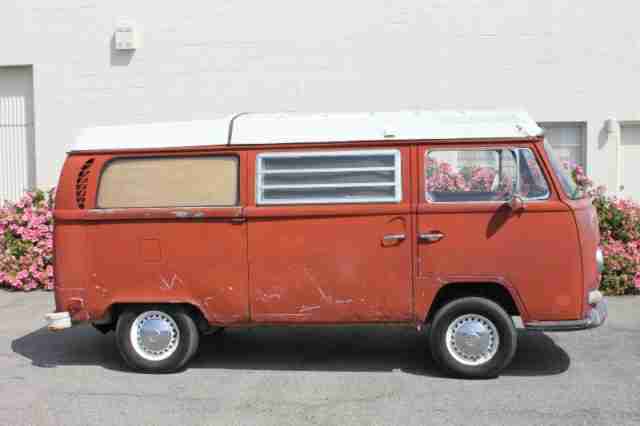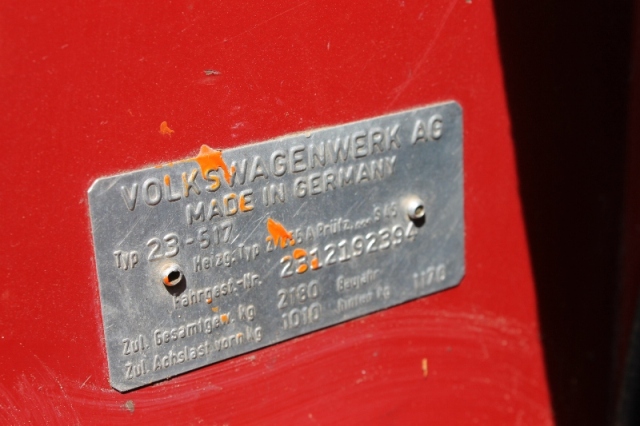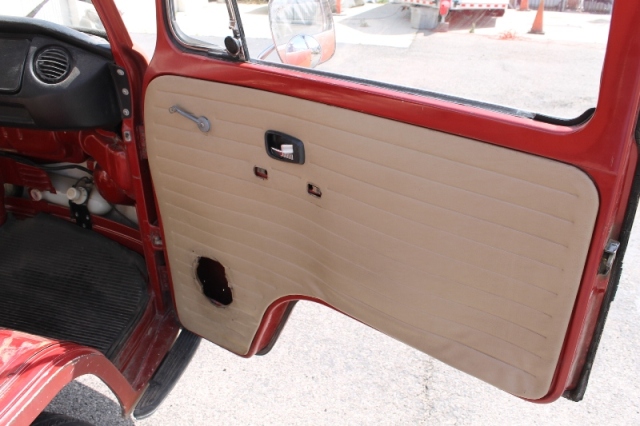 Original door panels are still present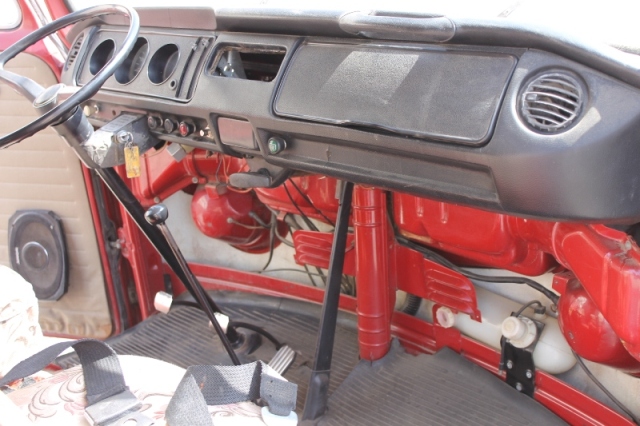 Interior paint is really quite nice...I would just mask it all and do an outside re-spray only and retain some of the originality.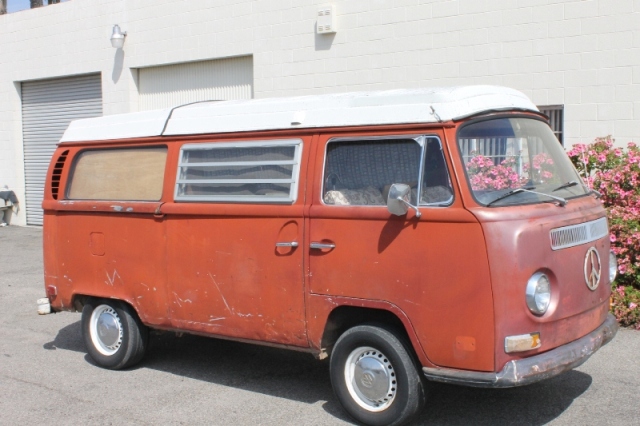 This is a great find. Runnable and drivable just as it is, or use it as the canvas for a masterpiece.
Finding one this solid is a rarity...its the right, year, the right model and the right color.
I think this is going to sell quite fast at the asking price!


SOLD!

But we have others!
CLICK HERE
for all current listings


---
For More Info...CALL
951-767-1600
or email oldbug@earthlink.net
---