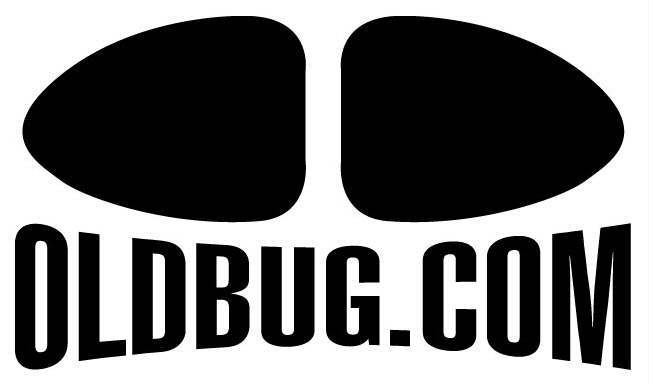 "How can I get my VW on Oldbug.com?"
We get this question a lot from VW owners around the world, and it is easy to see why.
The website works incredibly well.
Cars are represented properly and honestly and with tons of detailed photos, it is easy for a buyer to
make an informed decision to buy or not to buy.

So...currently there are two ways you can get your car listed on our website.

1. Bring your car to us for inspection and photographs.
Either drive on out to our place for a meet and greet and photo shoot, or make an appointment
with us to meet with us at a local VW event in the Southern California area so we can do it there.
Call 951-767-1600
to make an appointment or to see what upcoming shows we will be attending.
Our "shop" is located near Temecula California in a small rural town called Aguanga.
(CLICK HERE FOR MAP)
.Visitors welcome by appointment only, please call ahead for detailed directions.



2. Send photos of your car to us.
If you are too far away to make the trip for a person to person visit, we do accept
listings from anywhere, providing that the car and the photos meet our strict guidelines.
Firstly you need to call us or email us a single photo and the basics including condition and price.
If it looks like a good match for our website...then the list below applies.

Photos must be mailed to us on a disc, not via email.
Photos must be clean, clear and well lit.
Photo size must be 480 X 640.(larger photos make life so much harder).
Photos must be taken of ALL the details, if there is a chip in the paint, or a spot in the upholstery...you gotta show it to us.
(you can check out our normal listings for the type of photos we like to see)
Photos of any historical paperwork, owners manuals, receipts, service records are a big help as well.
A complete spec sheet describing the car in detail, it's good parts and it's bad parts and it's history.
Copy of the title or registration to prove legal ownership.
Your complete contact information, name address, email and phone numbers.
If you dont know what to ask for your vehicle, we can help you establish a fair market value for the car.
A vehicle appraisal is a part of our service.
The cost for a listing on our website is $750 payable upon sale of the car.
We dont charge more for the high end stuff, our work is the same for a basket case or a trailer queen.
If you sell the vehicle locally, just call us and let us know and we will remove it from the site.
We do ask that you refrain from advertising the vehicle on the internet on other sites while we have it listed.
We also spread ads to other sites so that the vehicle gets the best exposure possible.
You can still place local print ads, signs in the window, etc...go for it.
If the buyer comes from the Oldbug.com listing, we expect to be paid for the ad.
(The honor system applies).
We believe in our website so strongly, we offer a guarantee that if it doesnt sell
off our website, you owe us nothing.
We have had many stellar results from our website and have advertised many of the best VW's in the world.
VW nuts from all over the globe watch our listings. The fastest sale so far was 20 minutes after the listing was placed.
Sometimes it takes a while of course, but on average most cars sell within a few weeks.

The part of the service most sellers really enjoy is that we answer all the initial phone calls and emails from folks.
So you dont get bothered with tire kickers, low ballers, and time wasters.
When a real buyer with real money that is ready to go calls, they get handed directly to you to complete the deal.
We will assist as needed with transportation arrangements and any questions.
So...thats the basic run-down.
Interested?

( E-MAIL to bugnbox@earthlink.net )

Or CALL
951-767-1600