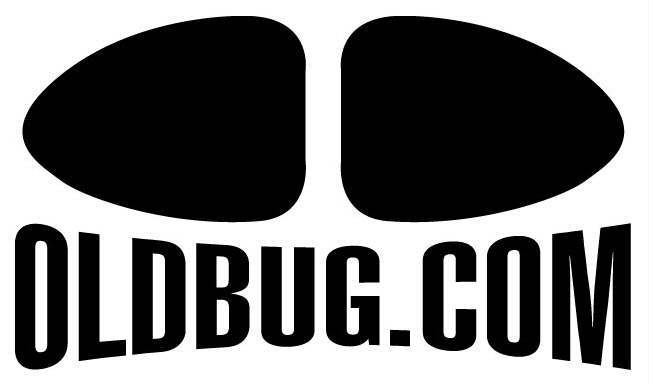 Bahh HUMMBUG !
---
This car has been SOLD!!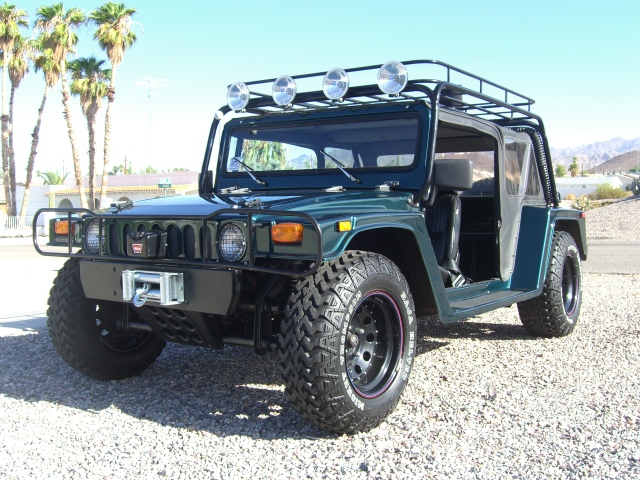 This is a "Hummbug" a short lived VW based replica of the Hummer.
This particular car was originally built for Al Unser Jr of Racing fame in 2001.
It has only 5,000 miles on it since then and features a brand new (less than 100 miles) 1835cc engine
and a long list of special upgrades and cool bits.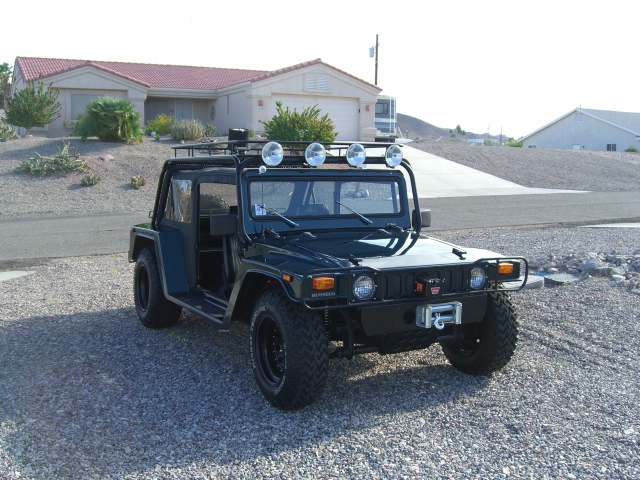 The car is located in Arizona and remains in very nice condition and shows no signs
of any abuse. It is prehaps one of the nicest and best equipped Hummbugs that I have ever seen...it has a great look
and seems very well sorted and would be a blast to run around with.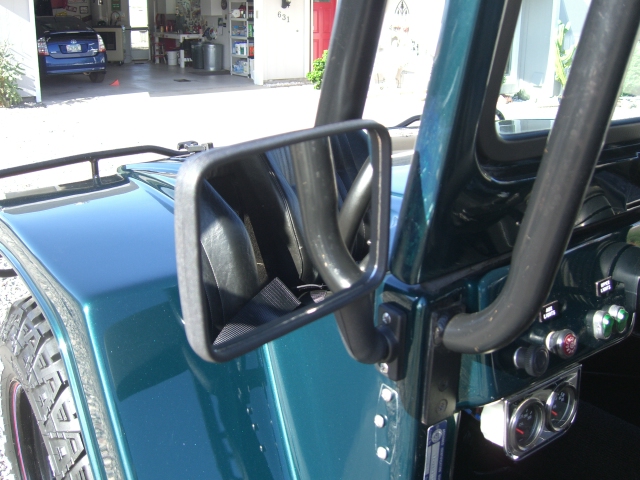 The car is very clean and the details all seem well done.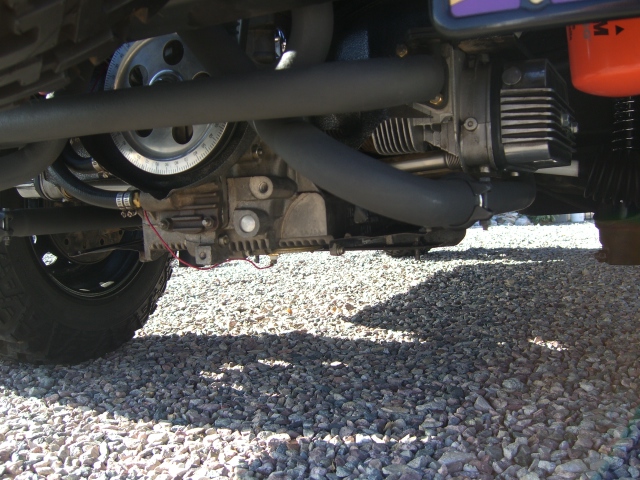 Engine is super clean and dry underneath.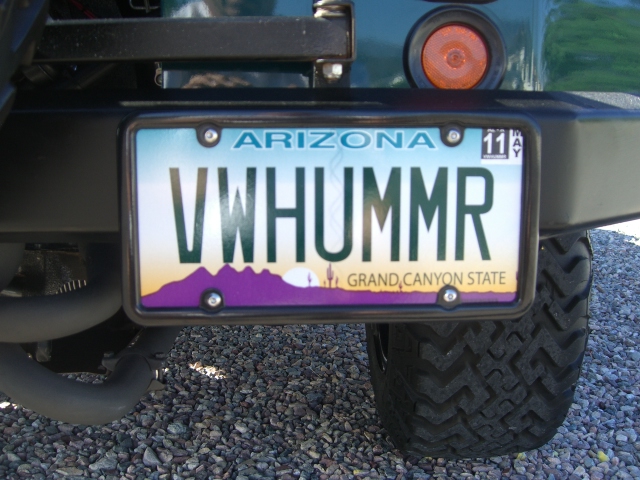 Fantastic personalized plate.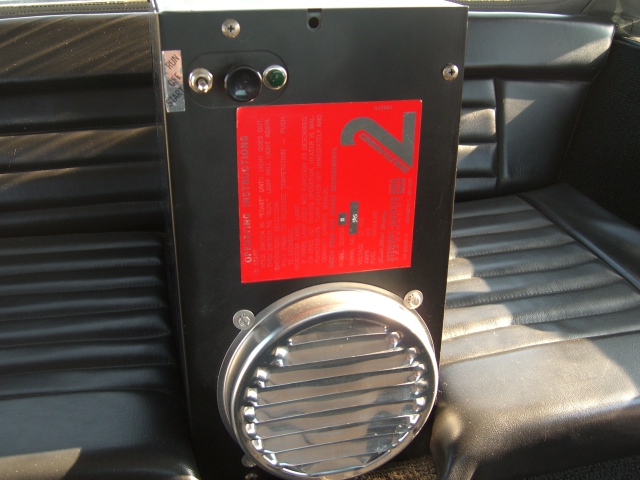 In the back seat is a Stewart Warner gas heater that keeps this baby nice an cozy inside in even the coldest weather.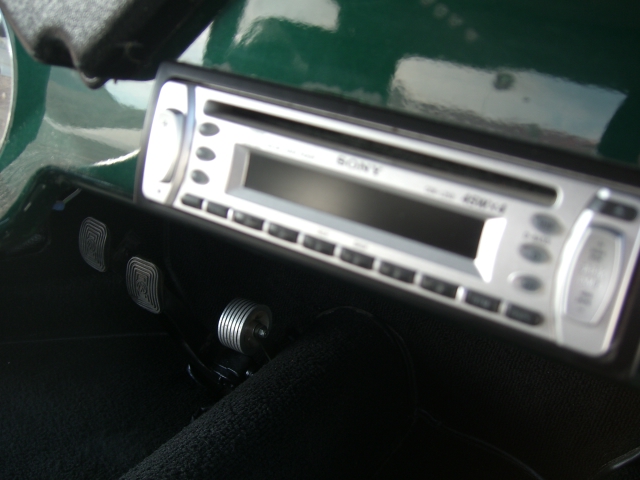 Modern audio system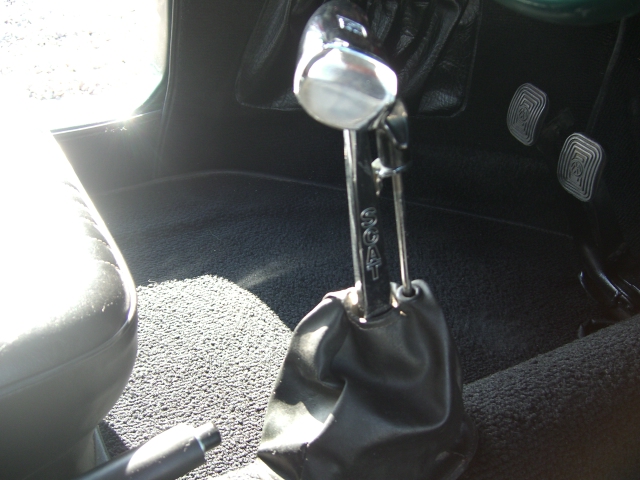 Scat shifter.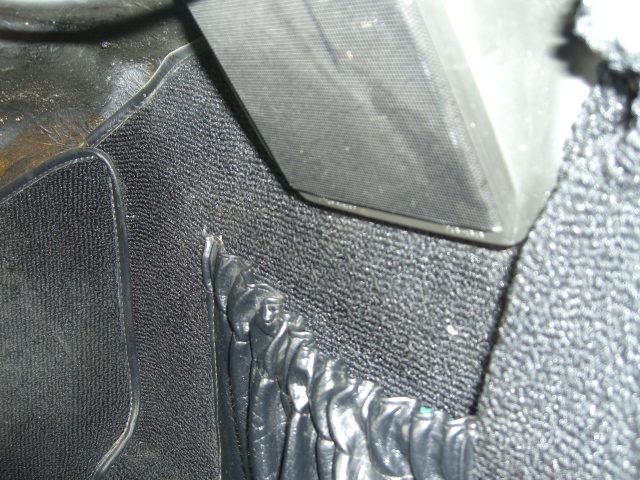 Speakers hidden up under the dash.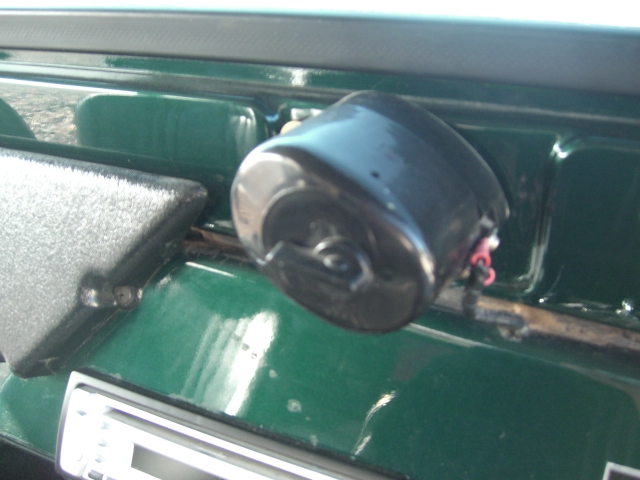 Wipers are functional.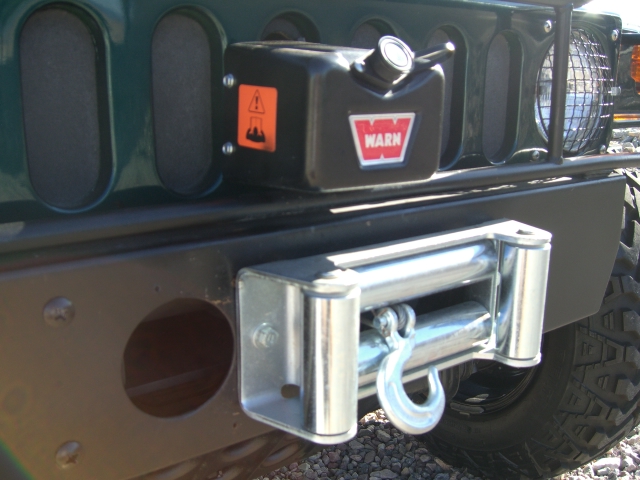 Warn winch is a great add on.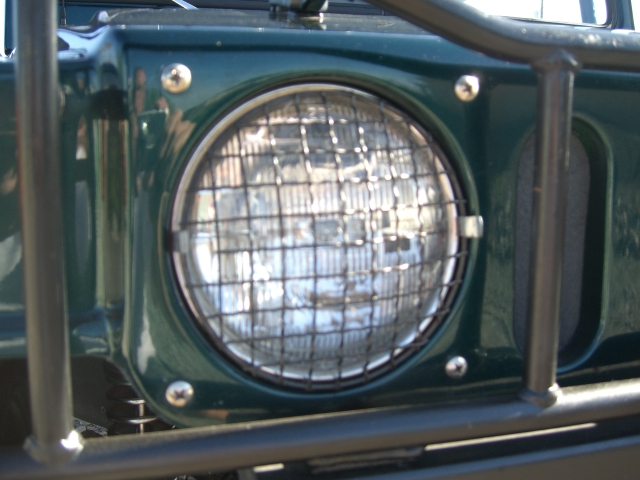 Headlight grilles
Hummbug!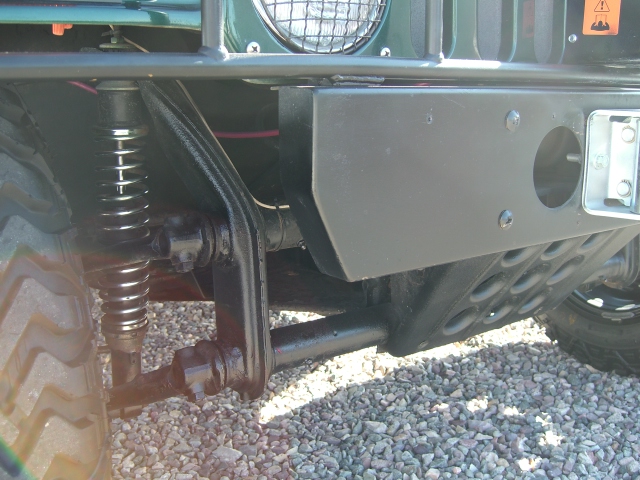 Sturdy front bumper and brush guard.
Slick skid plates for front and back.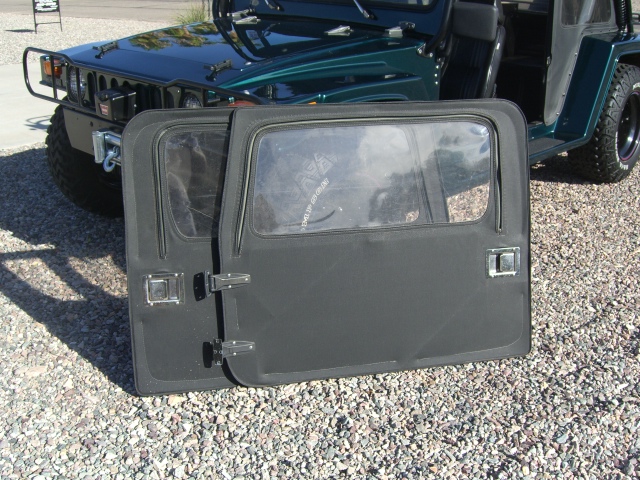 Side doors are removeable.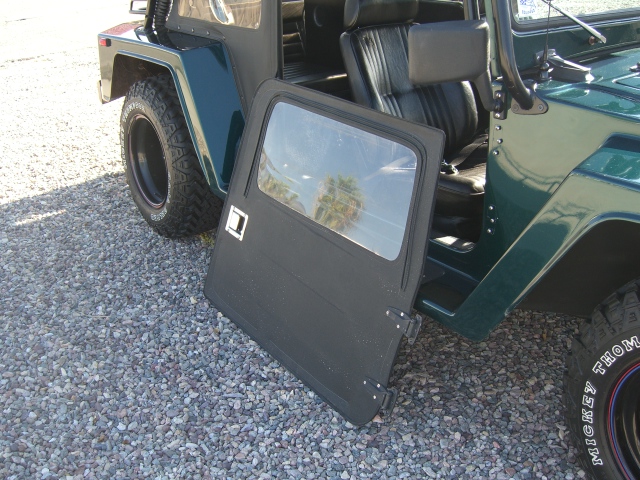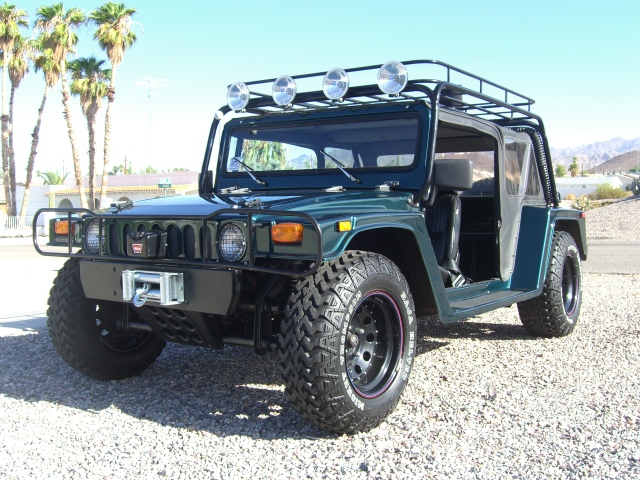 Really a tough looking little machine!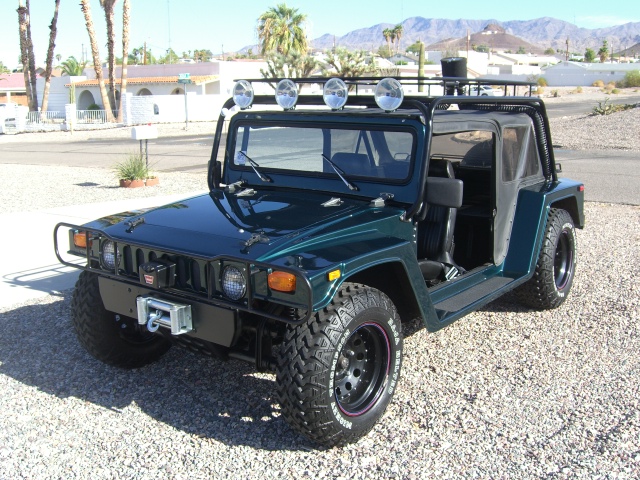 I love roof rack and off road lights up top.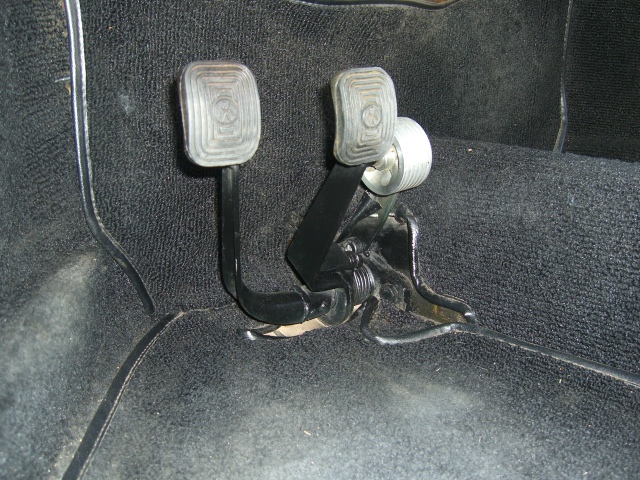 Carpet is in good shape. Standard VW pedal assembly with a billet aluminum roller pedal.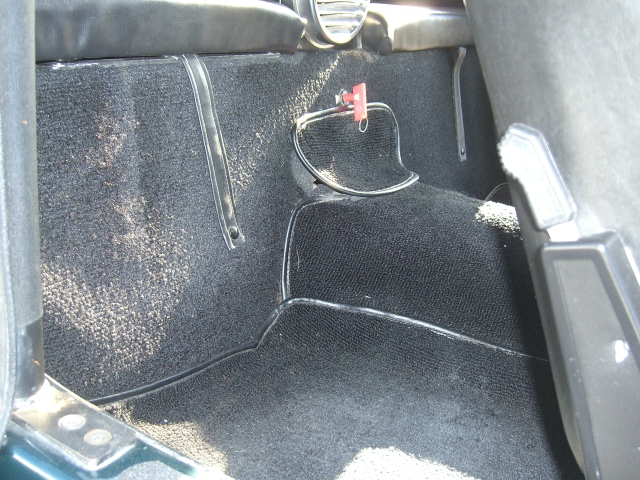 Battery cut off switch in the back for security and storage.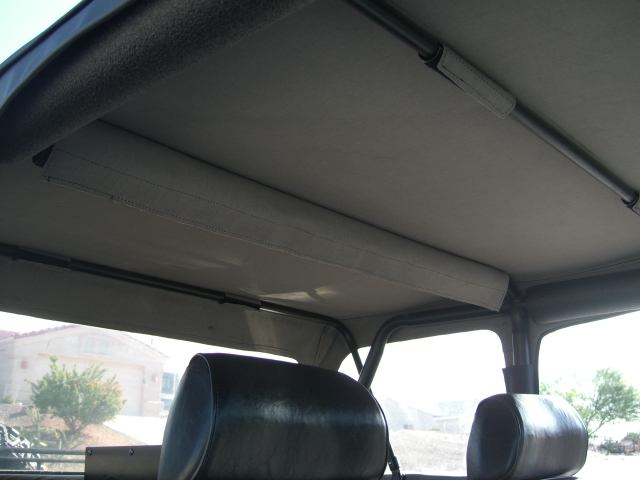 Roll cage and top in very good shape.
Scat "Pro-car" seats with racing belts. Very comfortable!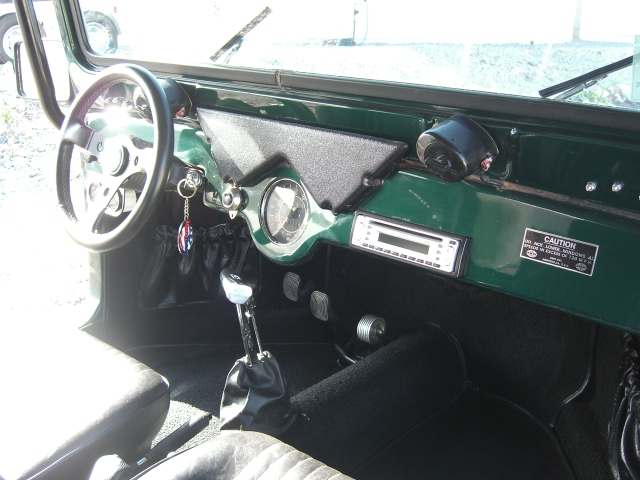 Dash is very clean and well layed out.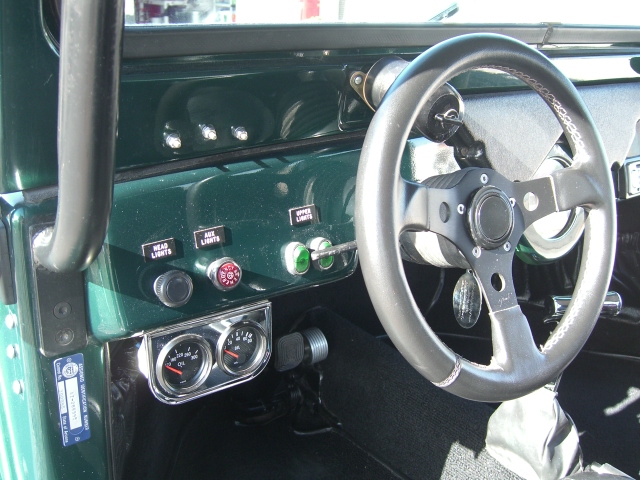 Switches are nicely marked, nice padded steering wheel, a couple of auxillary gauges.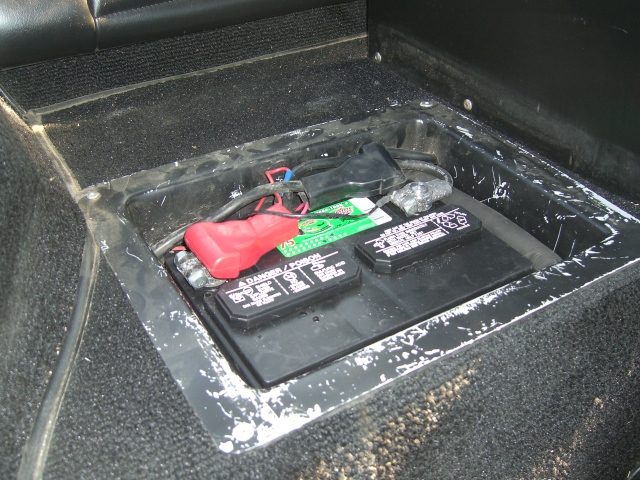 12 volt battery sits underneath the back seat.
This heater really cranks!
Transmission is a very sturdy 002 three rib Bus trans with close ratio 3rd and 4th gears.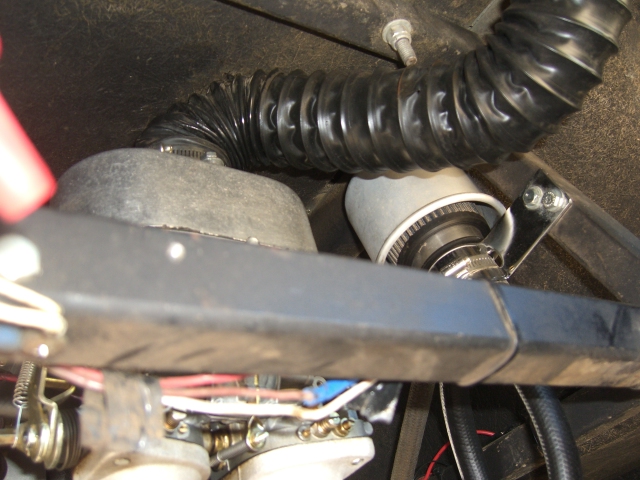 Italian Weber 40 carbs are hooked to a breater filter set up that pokes up above the vehicle
which is great for dusty conditions.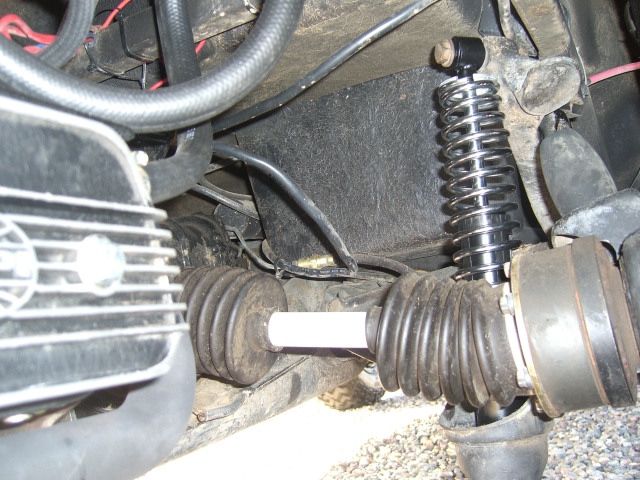 Irs rear suspension with heavy duty axles
(chassis is a 1972 model)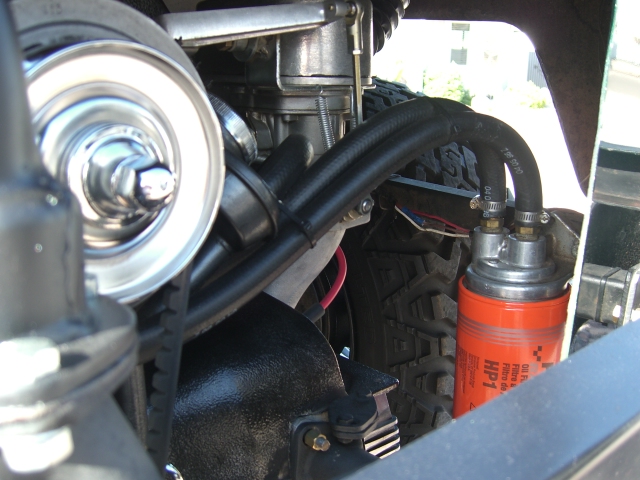 Auxillary oil filter.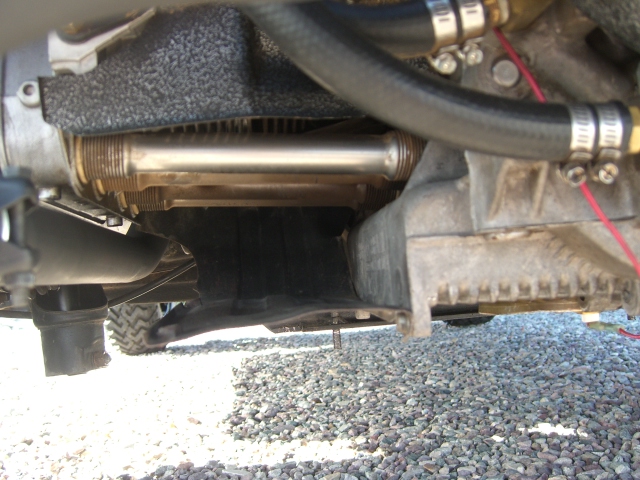 Engine is very fresh..just about 100 miles since built!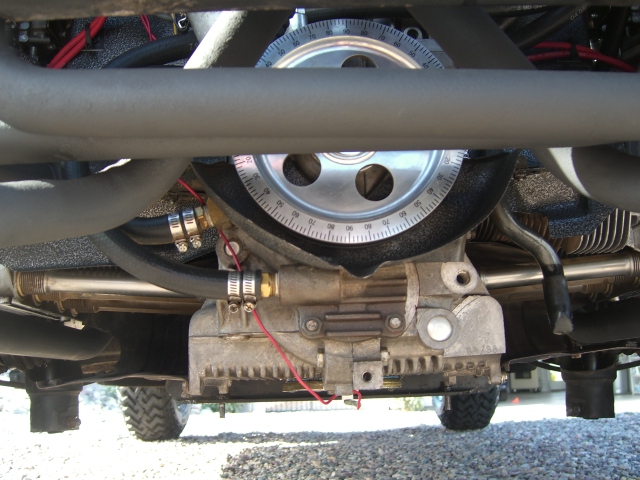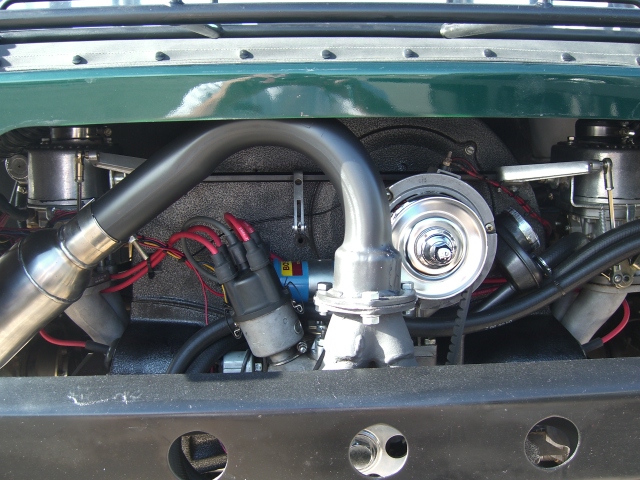 Very clean set up.
AS 41 case, 1835cc displacement, Scat counterweighted crank, Mahle pistons and cylinders
Lightened flywheel with Kennedy clutch, 110 Engle camshaft, 041 ported heads with 39X32mm valves
Hig rev dual springs and Autocraft pushrods and rockers
80 amp alternator, electronic ignition...the list goes on and on.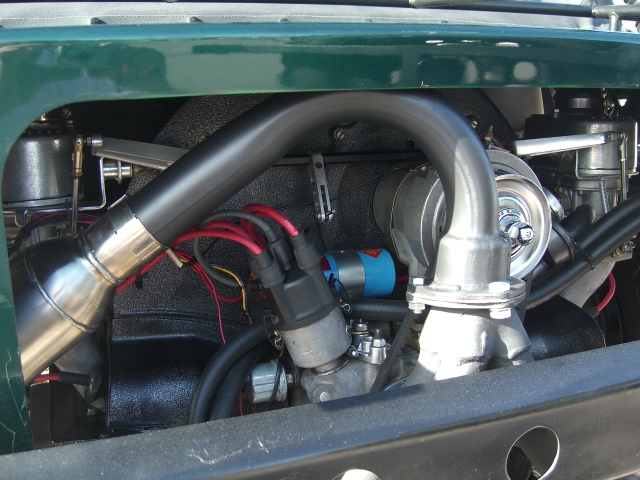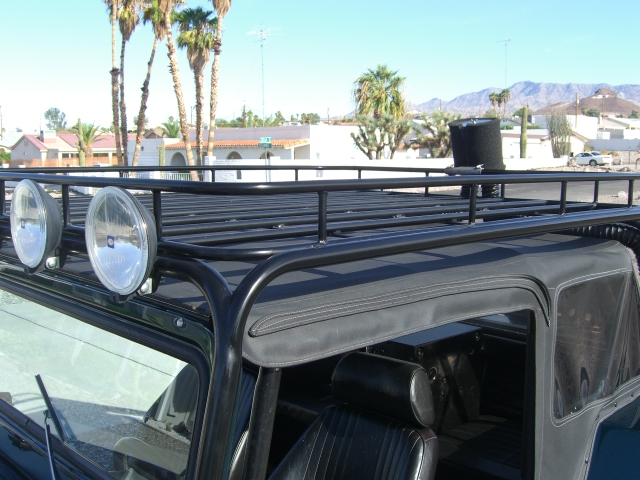 Very sweet roof rack set up that also acts as a bit of a roll cage.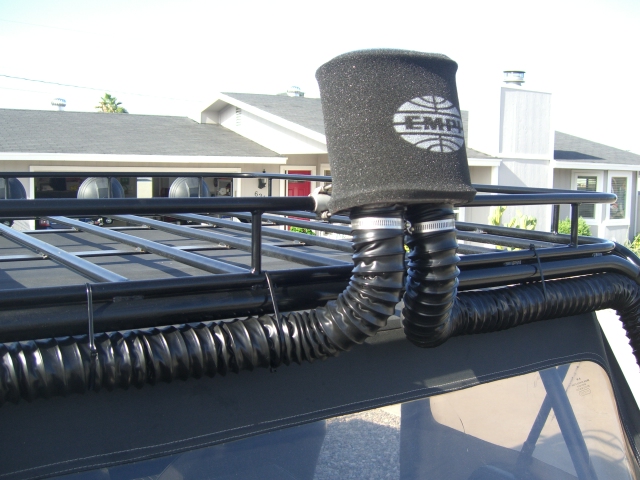 Air intake set up.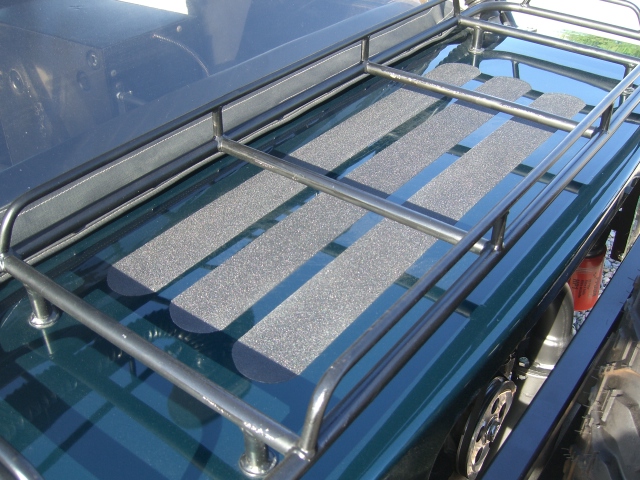 Luggage rack on rear deck.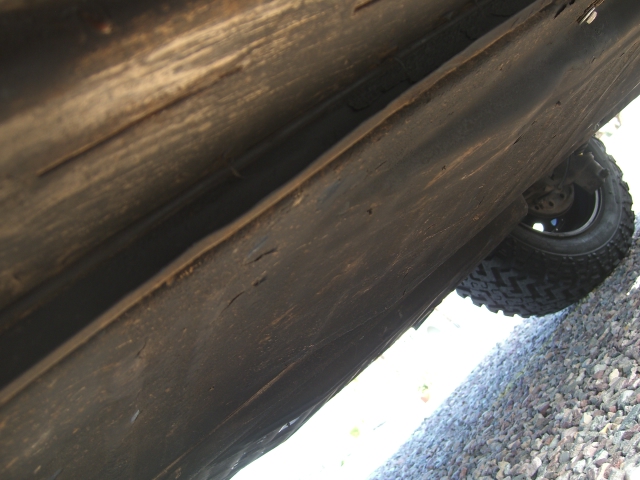 Chassis is very solid with no rust or damage.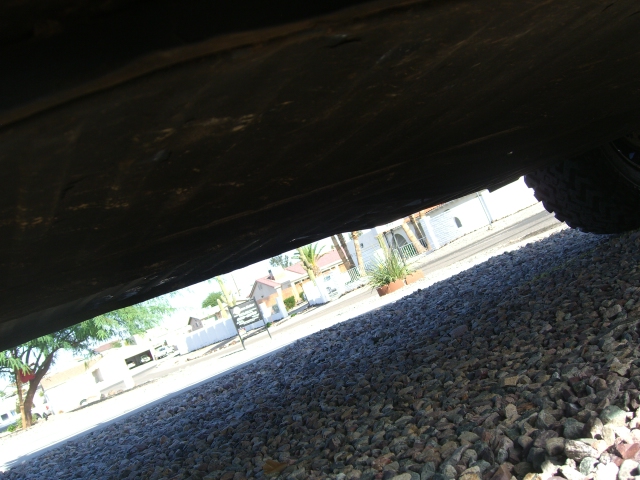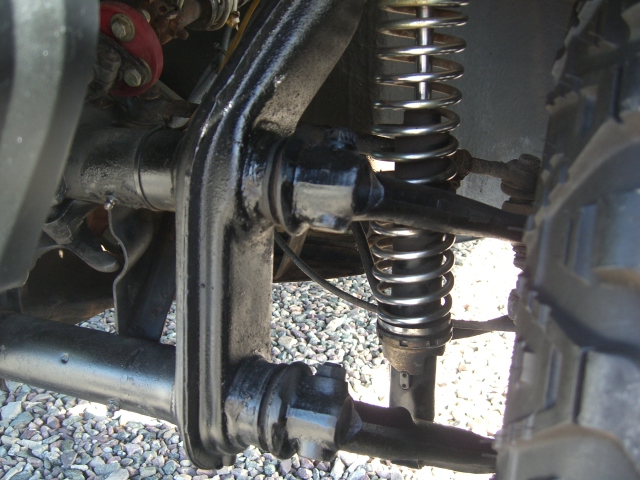 Ball joint front end with Empi coil over shocks.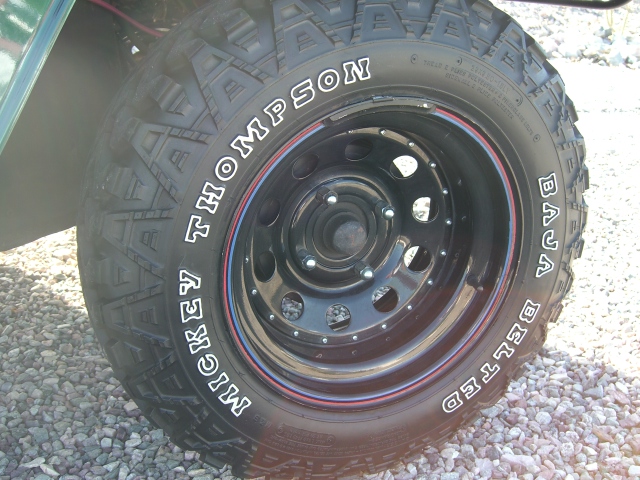 Mickey Thompson Baja tires on American off road wheels.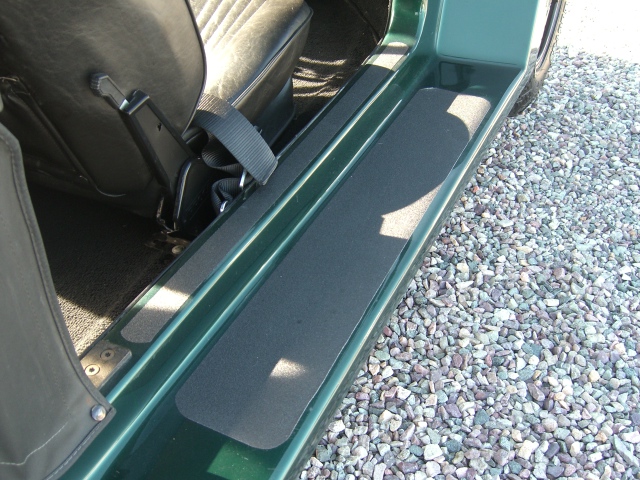 Running boards feature grip tape steps.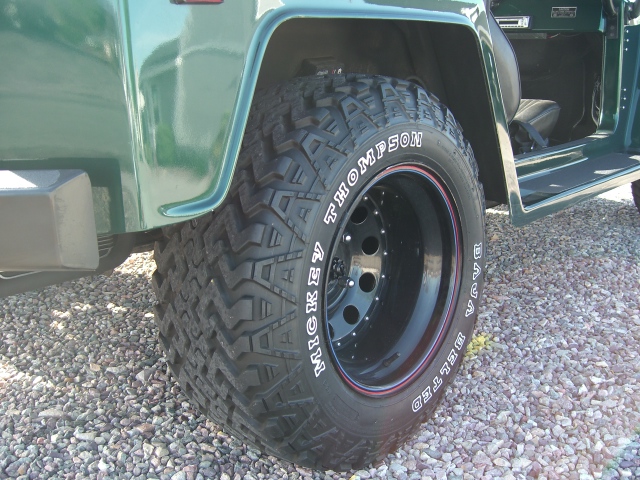 Tires are excellent!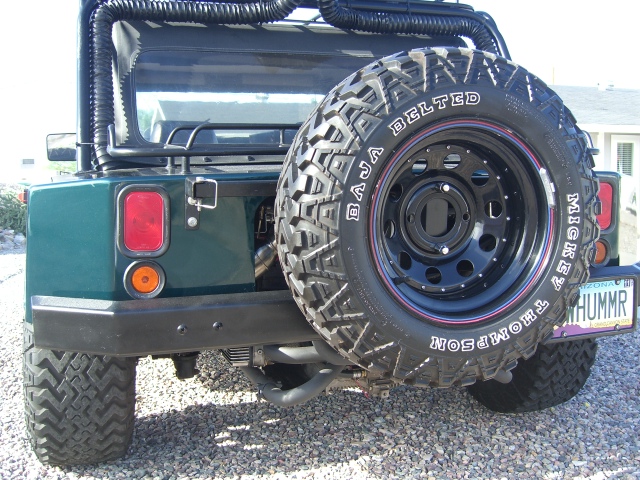 Rear mounted spare.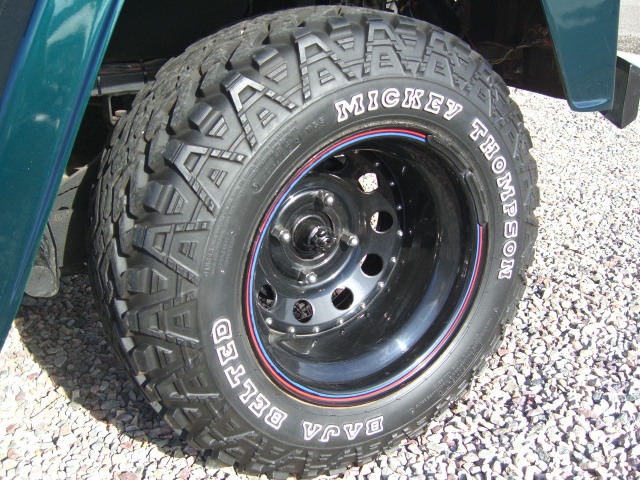 Four lug bolt pattern on stock Beetle drum brakes.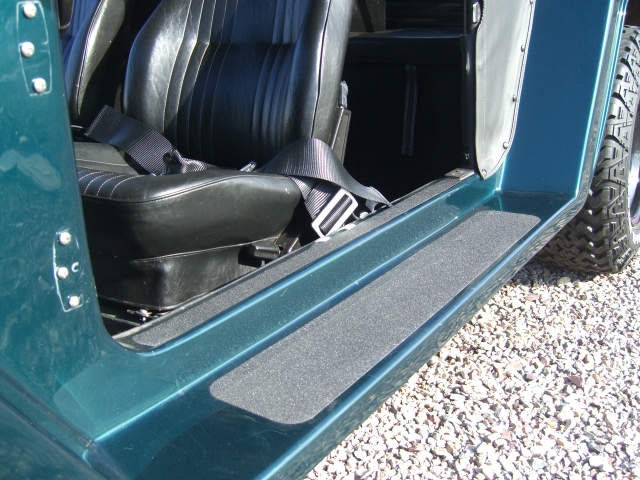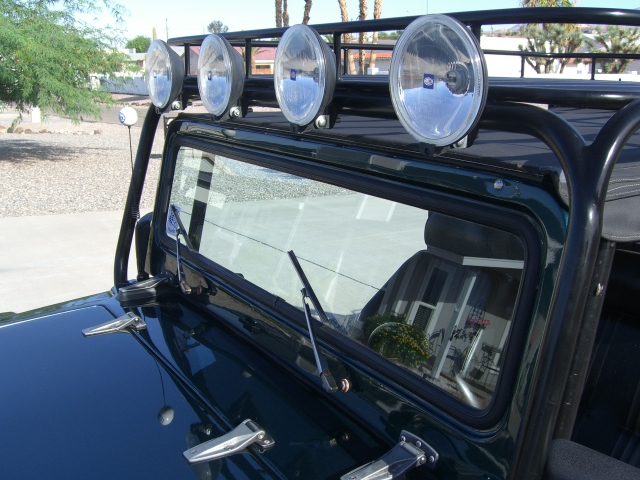 Love the off road lights...all electricals are functional.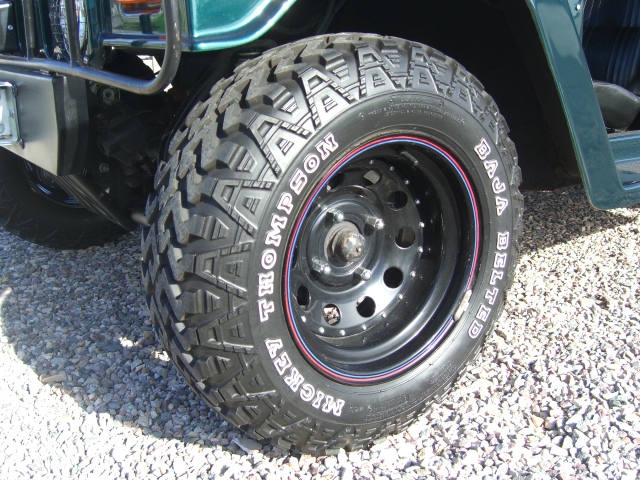 Beetle fuel tank under the front hood.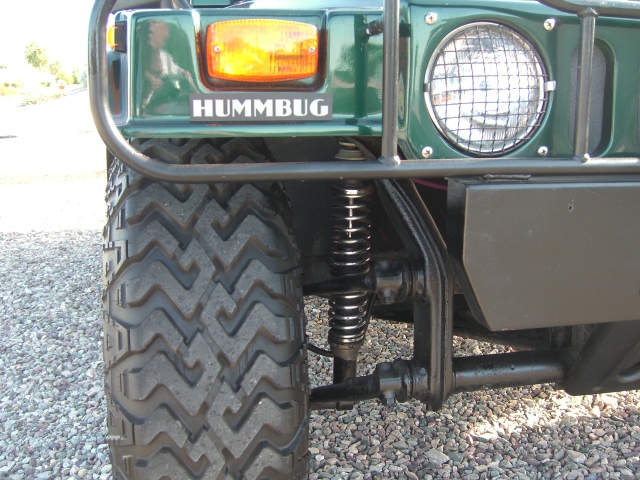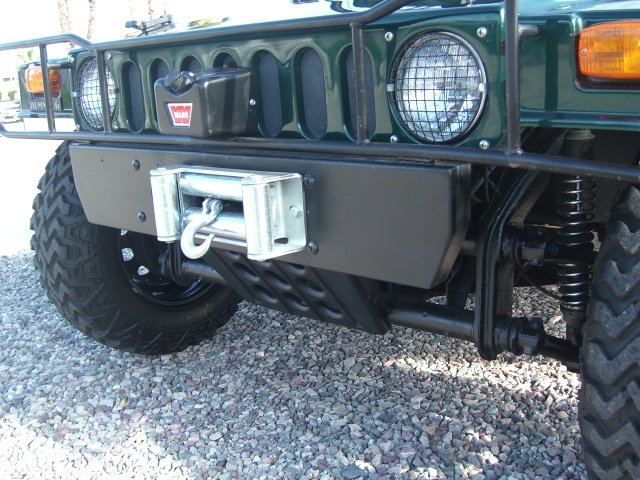 Love the winch and skid plate...looks serious!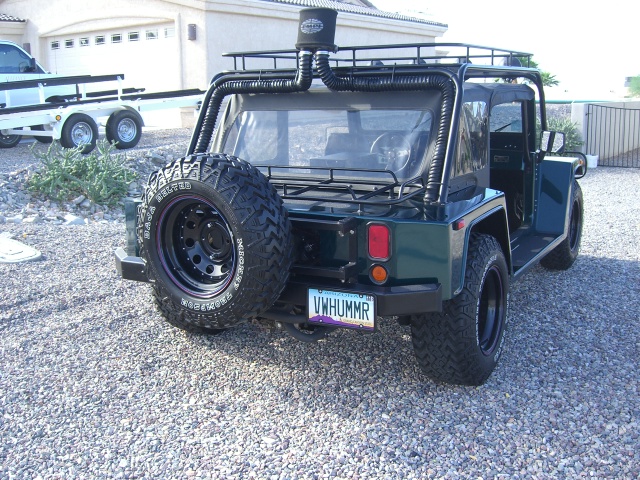 What a great car this would be to tow behind your motorhome and go blasting about on the Jeep trails!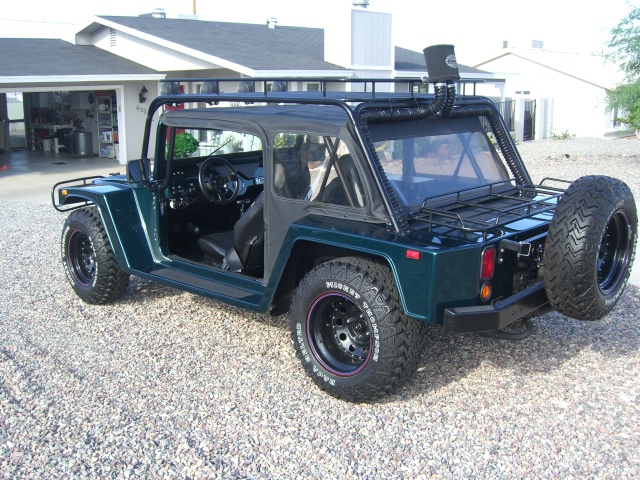 Over all condition is a 9 out of 10...it is very clean and well done.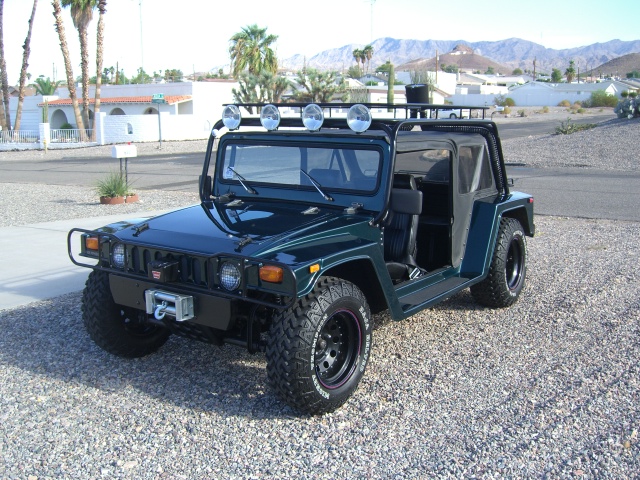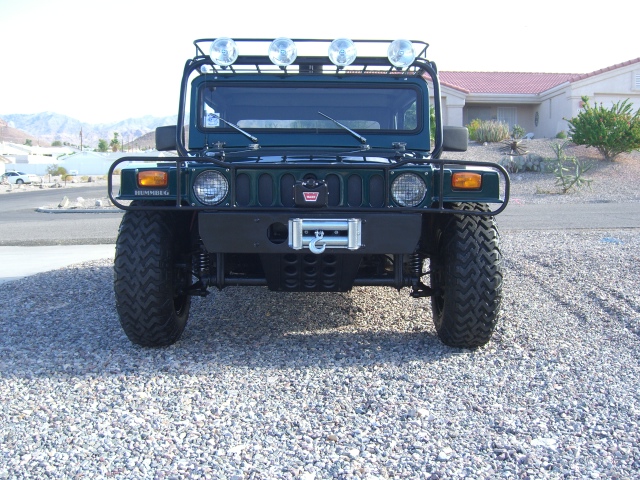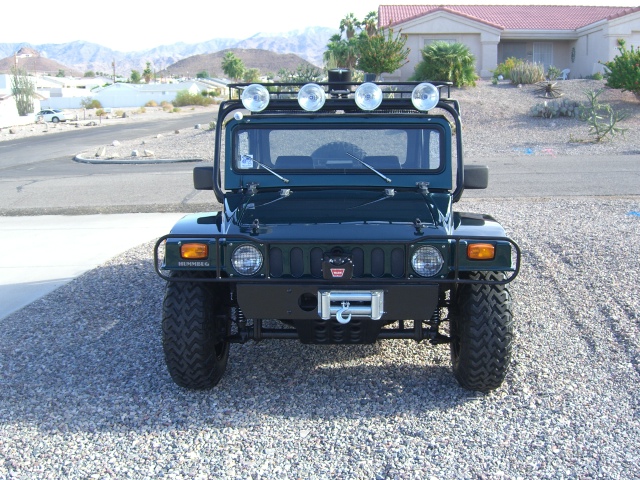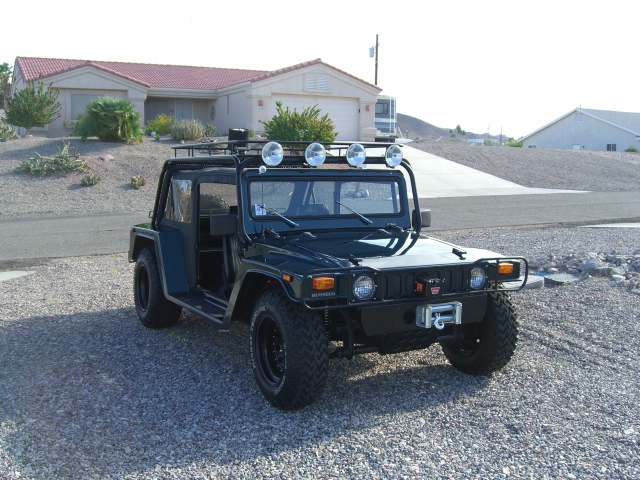 In closing this is really a fun car.
I love the way it is done, good colors, very well equipped, very well cared for
and an interesting history on top of that.
SOLD!

Click Here for out Current Listings!

---
For More Info...CALL
951-767-1600
or email oldbug@earthlink.net

---
Click here to see the other cars for sale!