Empi IMP Dune Buggy For Sale
---
In the Dune Buggy scene the pecking order as far as value and desirability starts first with a Genuine Meyers Manx
and then next one on the list would be the Empi IMP. The IMP with its optional side pods and rear apron in place
is perhaps the smoothest and most attractive Dune Buggy ever built.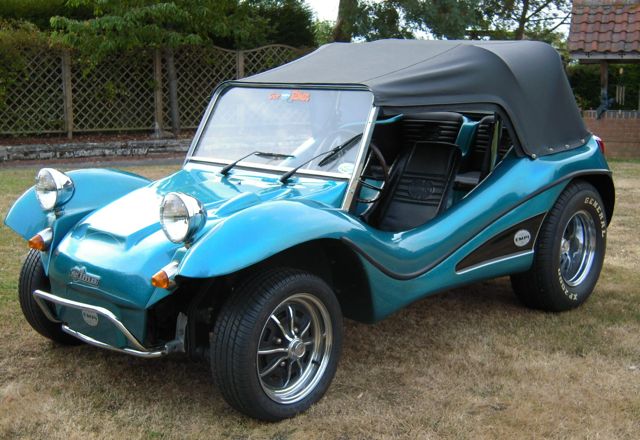 This gorgeous example was sold off our website a few years back and should give you the inspiration
as to what this project car can become.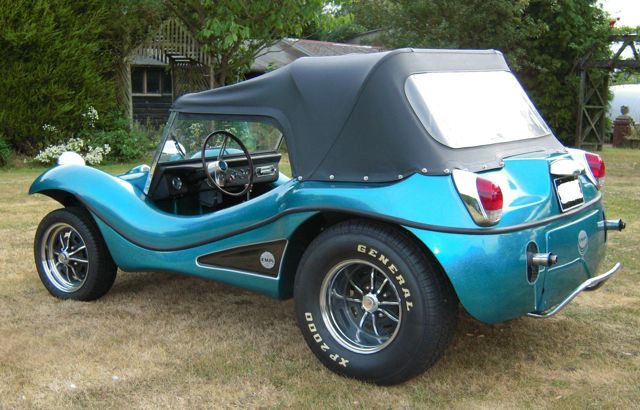 Could you possibly pick a more iconic car of the late 60's or early 70's?
Incredibly cool and incredibly fun, the Empi IMP in full trim is an impressive little ride.
Now this one of course needs a bit of work to be the show stopper as its brother up above is,
but with the simplicity of the construction and the basic Beetle underneath, it is not a difficult task to accomplish.
The body of the Buggy is in fantastic condition and looks to be nearly ready for paint.
The side pods and rear apron are still in original "gel coat" and are in very good condition as well.
This car has a full set of the desirable original Empi " Sprintstar" wheels which is also a huge bonus.
The seats are a mess, the wiring is hanging and the windshield frame is missing its glass.
The floors in the buggy seem very solid, there is an aftermarket shifter in place with an aluminum handle
The engine fitted in the car currently turns by hand and by initial inspection I bet will breathe to life
once the carburetor is re-fitted and the ignition wires and cap are put in place.
The car has been stored indoors and out of the elements. The current exhaust will not work with the rear valance
parts installed, but a different exhaust would not be hard to source or fit.