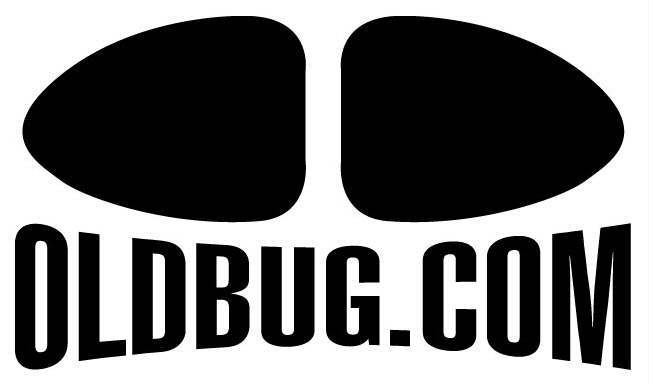 1966 VW 21 Window Microbus For Sale
---
SOLD! Please CLICK HERE
For All Current Listings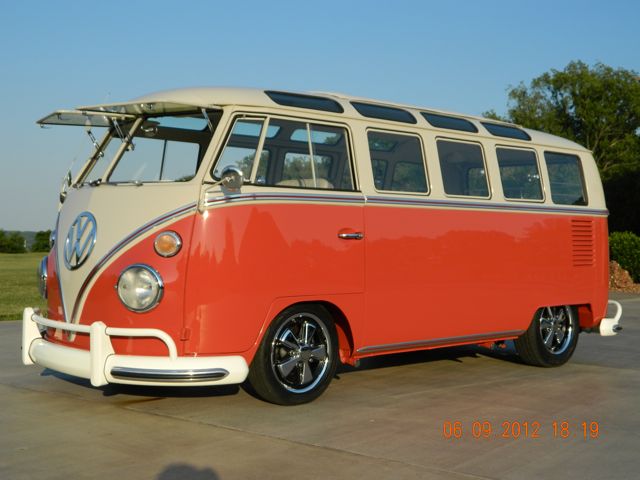 This freshly restored 1966 21 window is an absolute jaw dropper.
Already photographed for a feature in a major VW magazine it's first time out
this is about as nice as they get.
Every nut and bolt restoration to top level through and through.
It is a genuine 21 window walk through, not a clone.
Sealing wax red and beige grey paint is stunning.
Classic looks with mild upgrades in engine and suspension.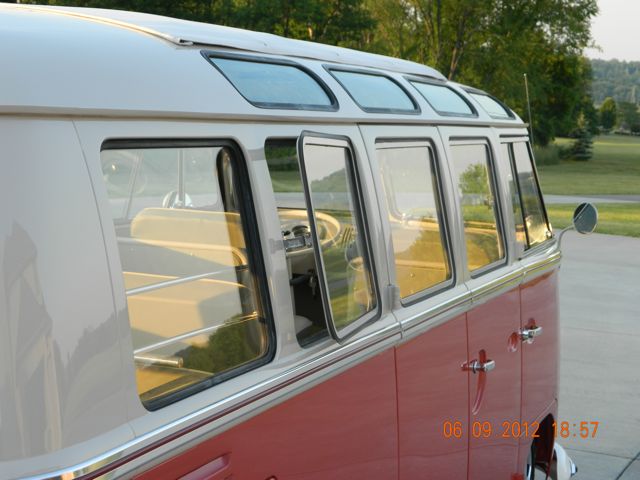 All new everything!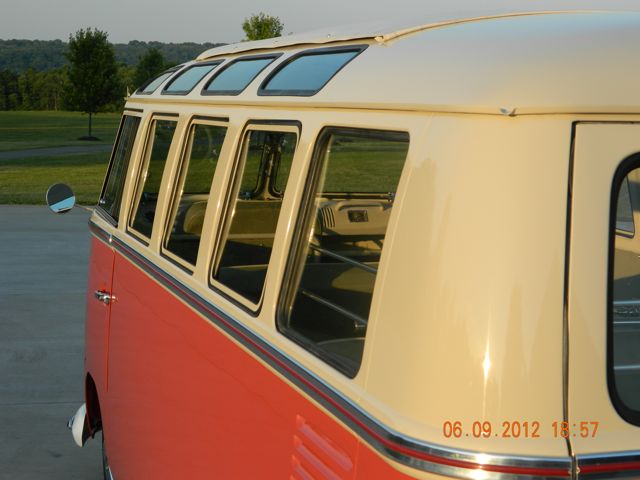 Body trim and filler rubber, window seals, everything...excellent.
Great top quality paint and body with excellent panel fit.
The restoration was done by Cookers V-Dubs and it is impressive.
(Visit Cookers Facebook page
HERE
)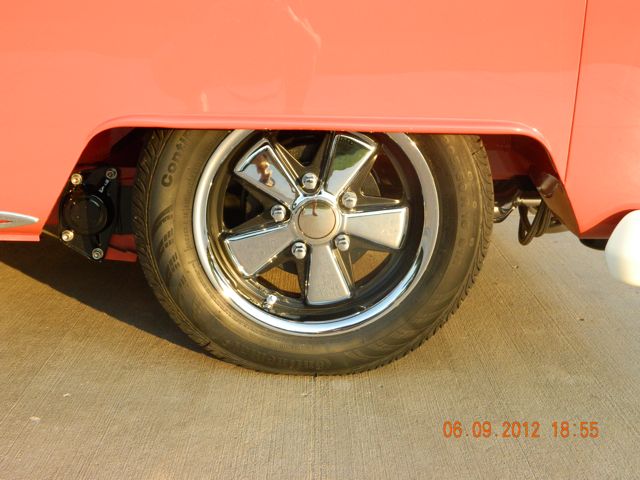 Porsche alloy wheels wrapped in high end Continental rubber.
Drum brakes out back.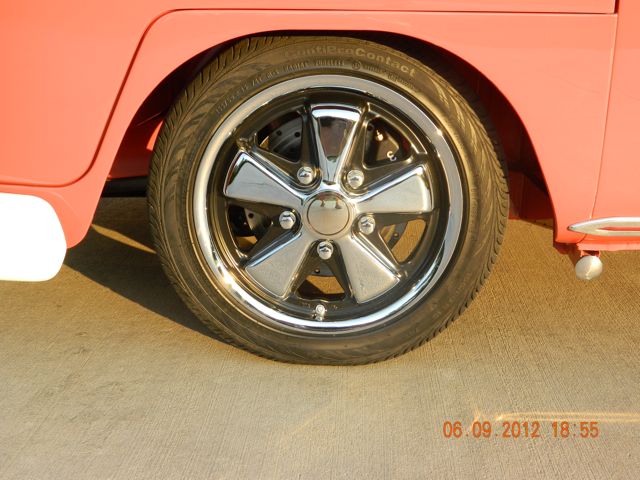 Cross drilled rotor disc brakes up front!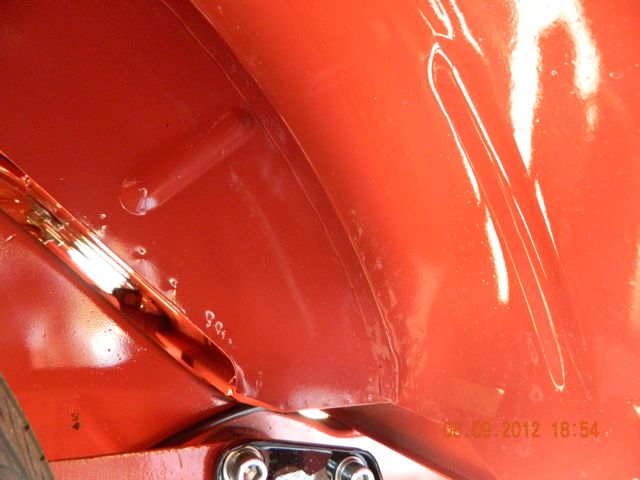 Exceptional level of detail even underneath.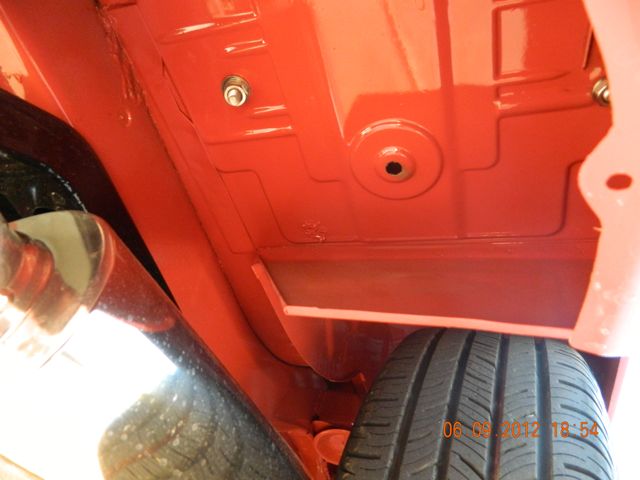 Very impressive.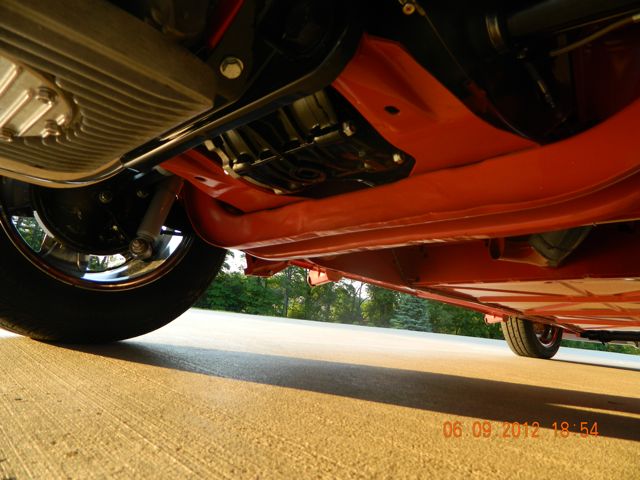 Concours quality.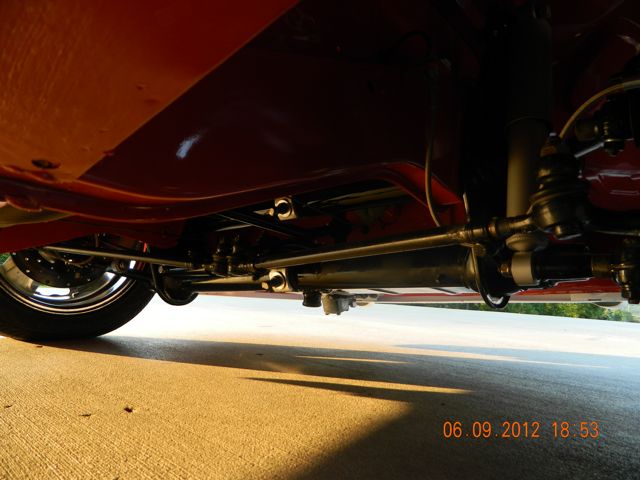 Adjustable front axle beam, everything new or rebuilt.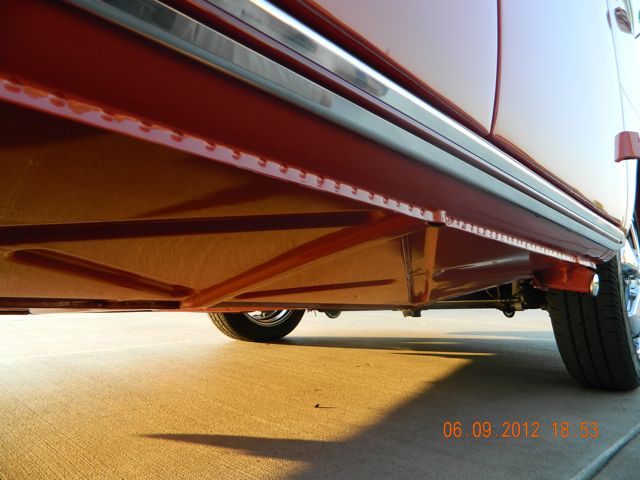 Rocker panels retain the factory spot weld dimples and the belly pans underneath are superb.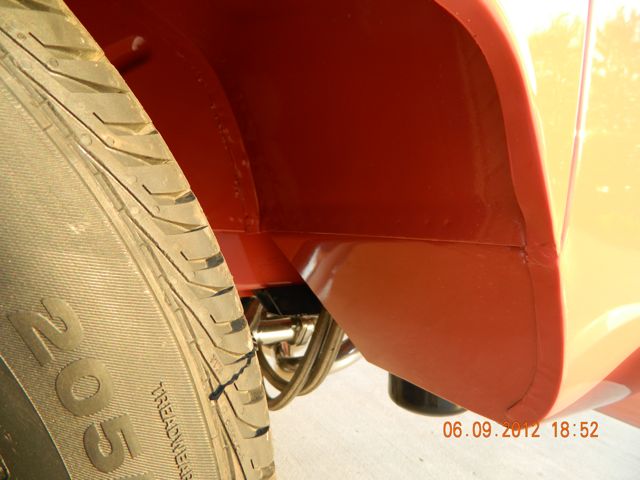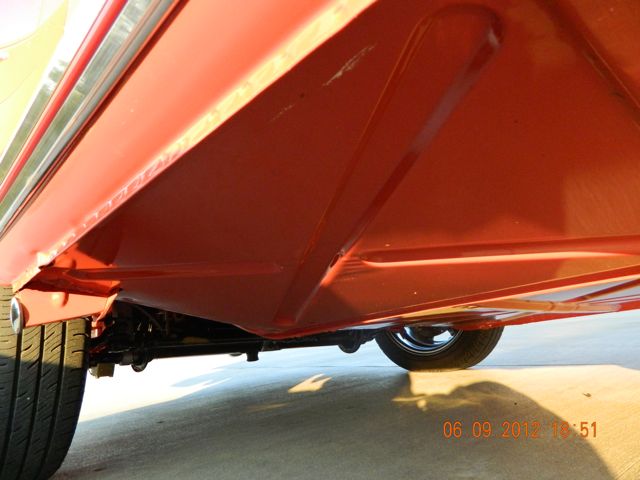 So nice!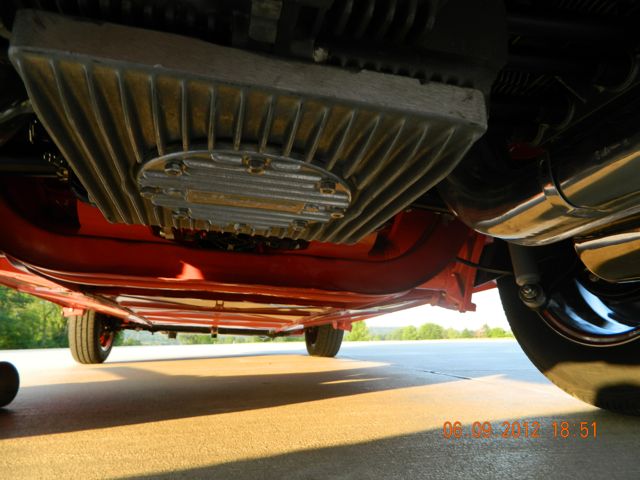 Deep oil sump...ceramic coated heater boxes.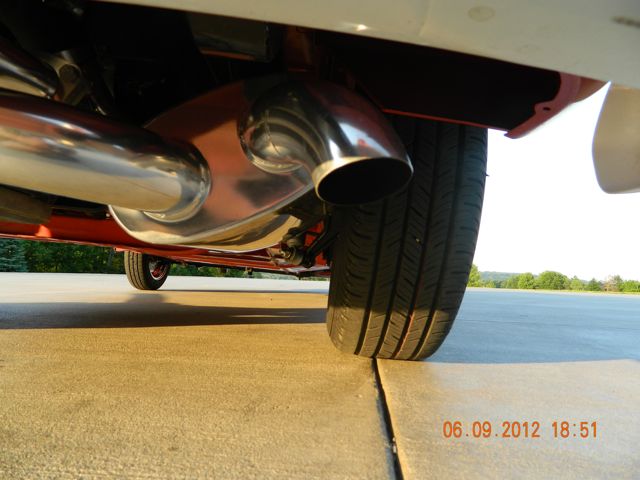 A1 sidewinder exhaust tucked neatly under the bus.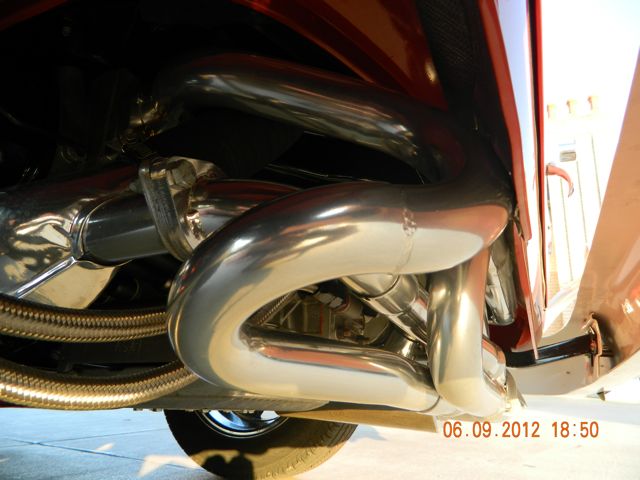 Superb.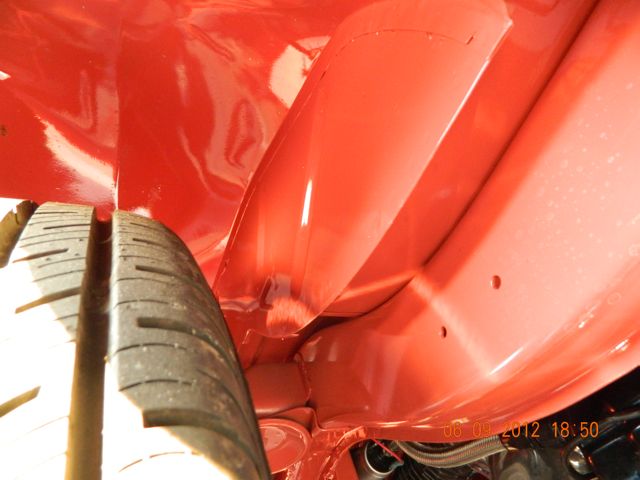 This Bus has been driven less than 500 miles since the completion of the restoration.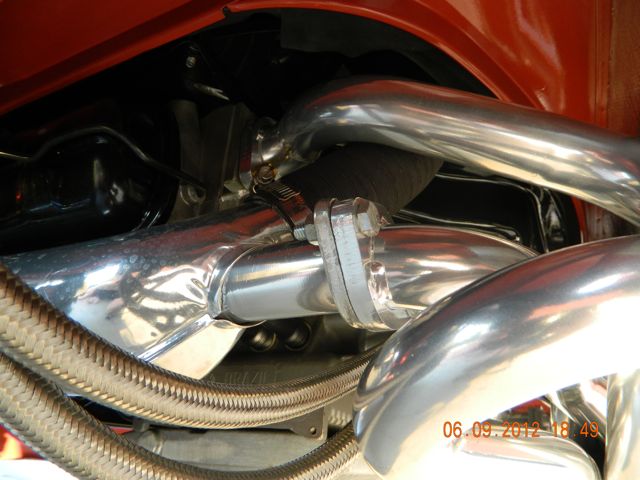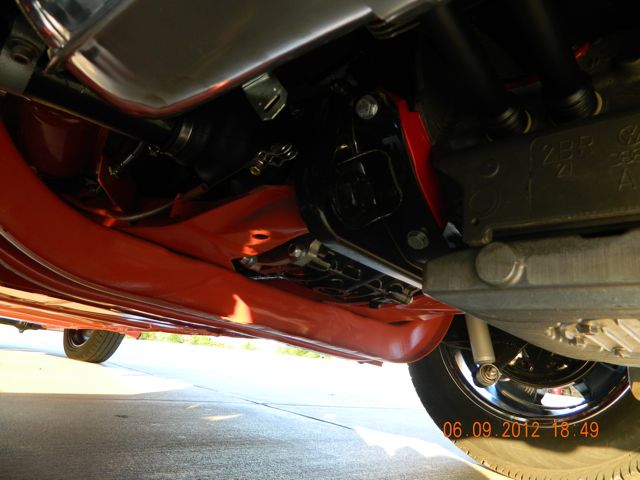 Transmission is all freshly rebuilt and features freeway friendly gearing and heavy duty components.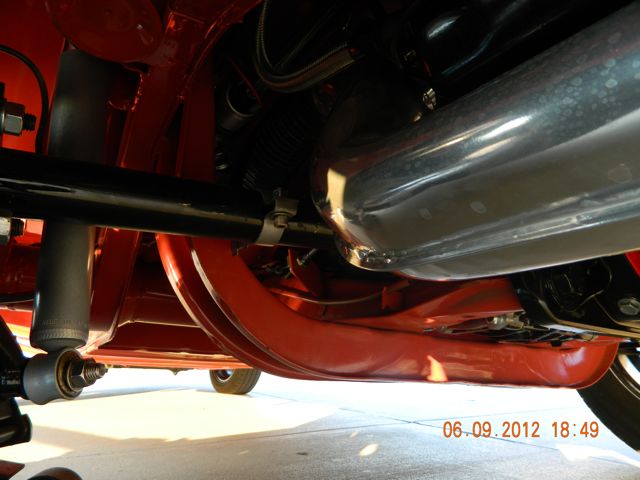 Excellent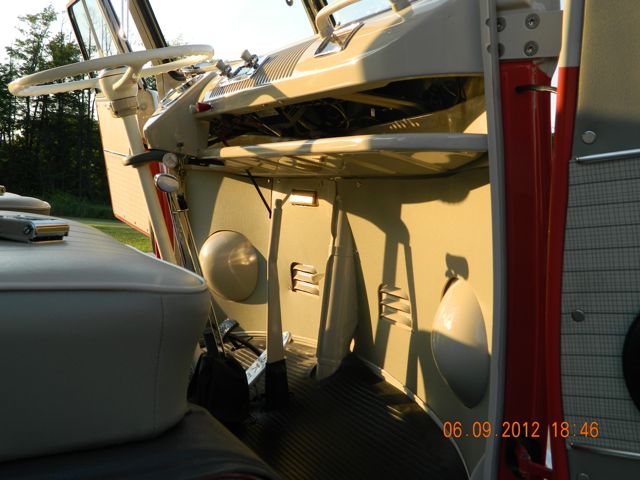 The interior too is all fresh and flawless.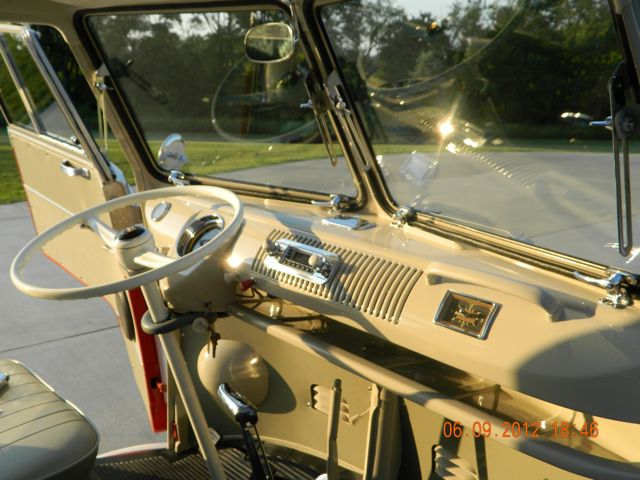 Dash is all stock and well trimmed out.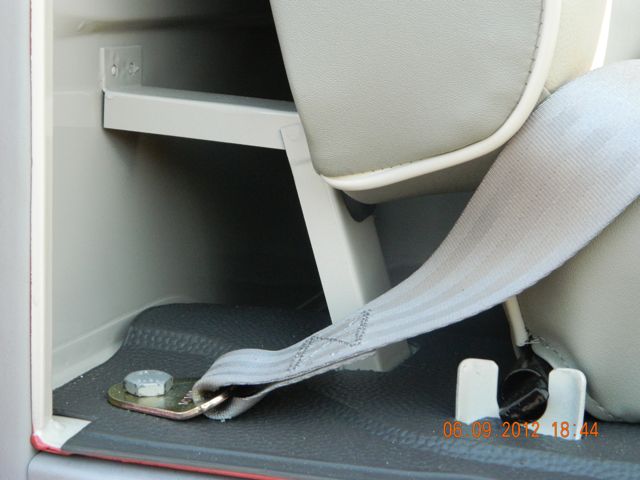 New seat belts, new floor mats, seat frames detail painted before the new upholstery was installed.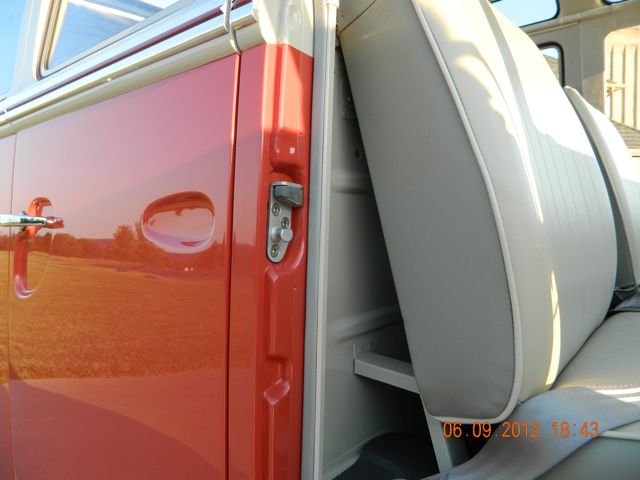 Door latches are all clean and detailed and fitted with new hardware.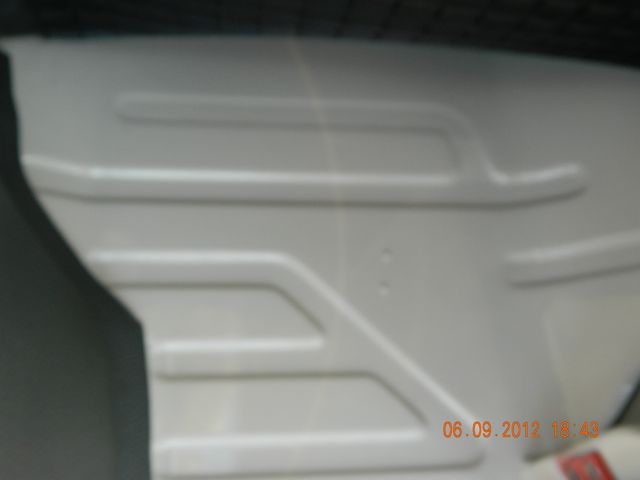 Floors are superb.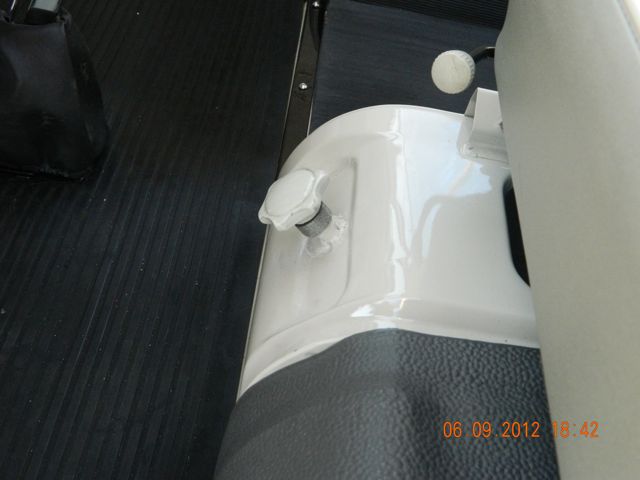 Factory walk through front seat Bus.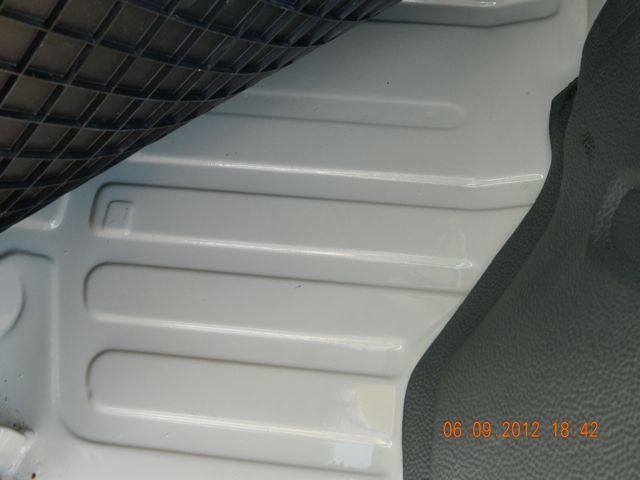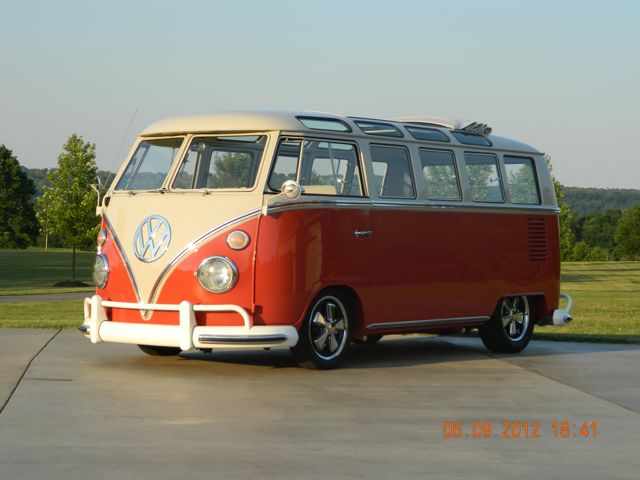 Gorgeous.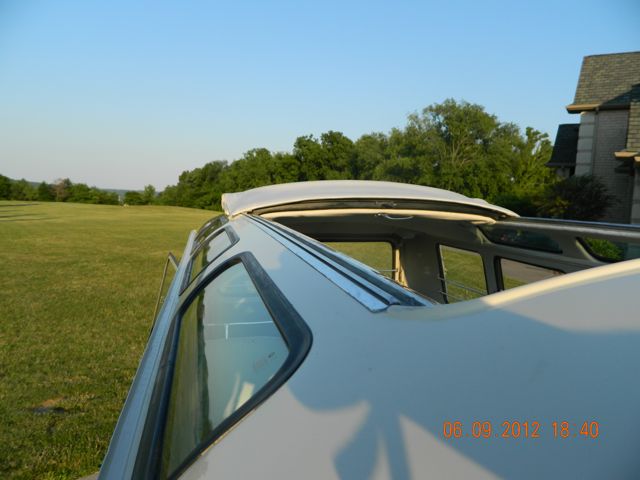 Sunroof and skylight windows...excellent. Very clean in the rain gutters too.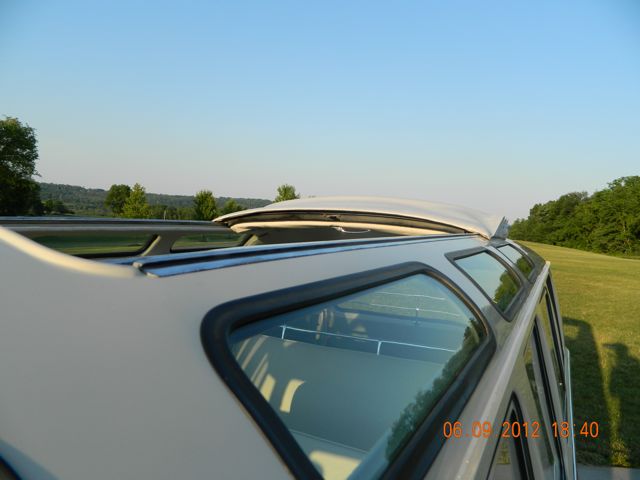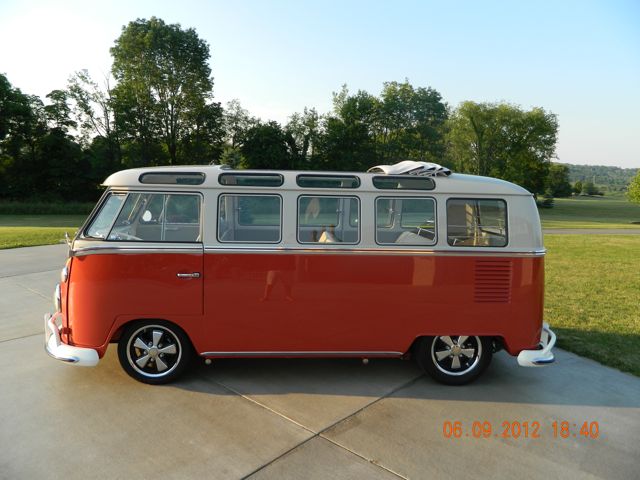 Mild custom look with the Porsche wheels and lowered to a reasonable level.
No body modifications, all changes are bolt on changes...so return it to original height and drivetrain would not be difficult.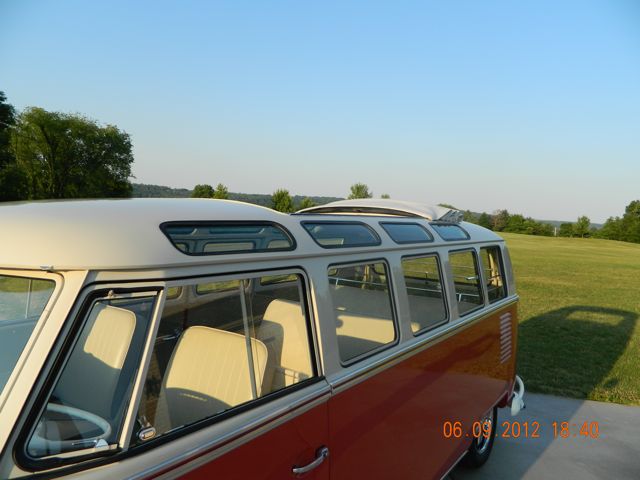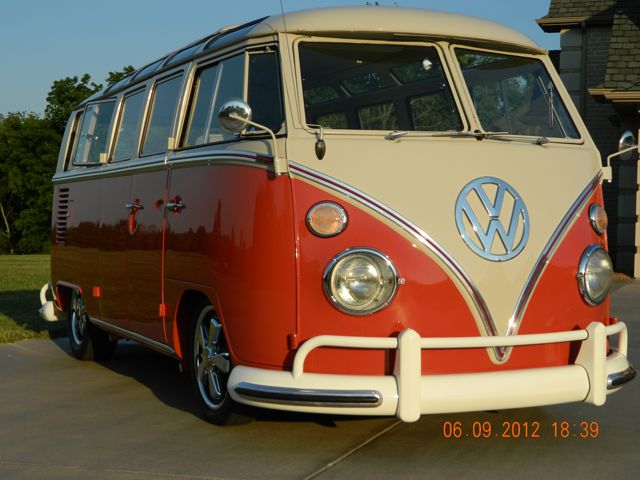 Very smooth and straight down the sides.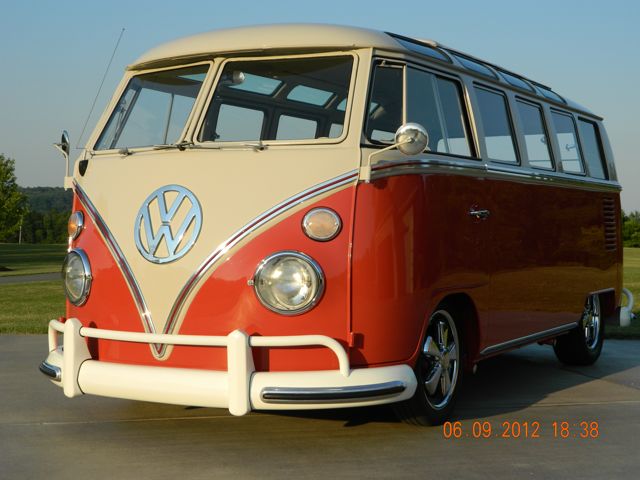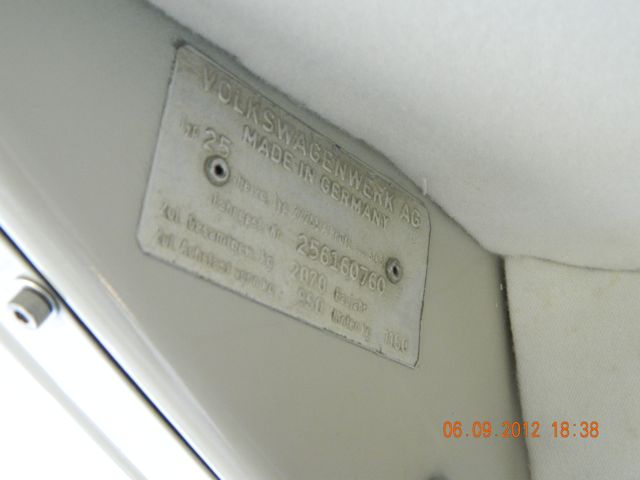 Body tag is present and shows 256 at the start of the number which signifies the 21 window model.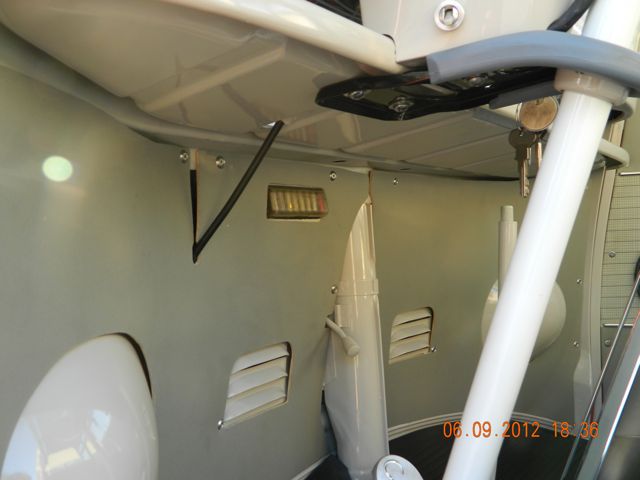 Under the dash is very clean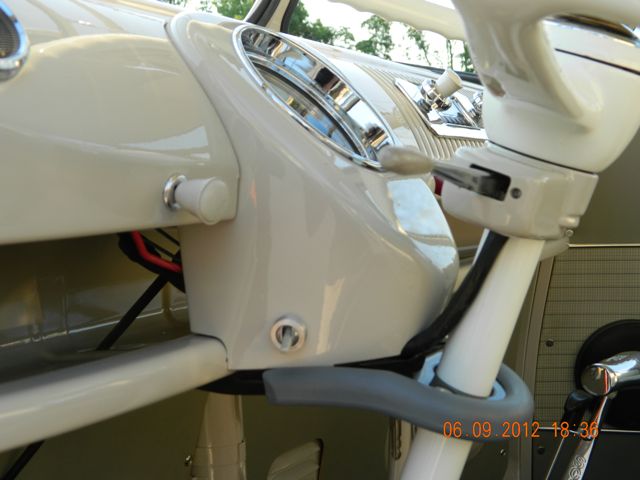 Wiring is all new, all systems are functioning.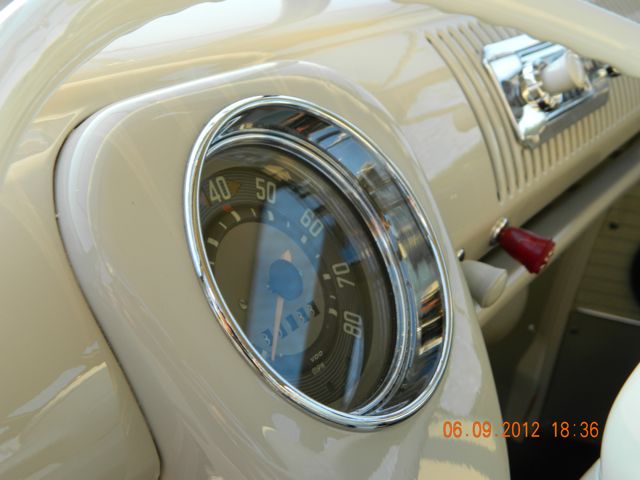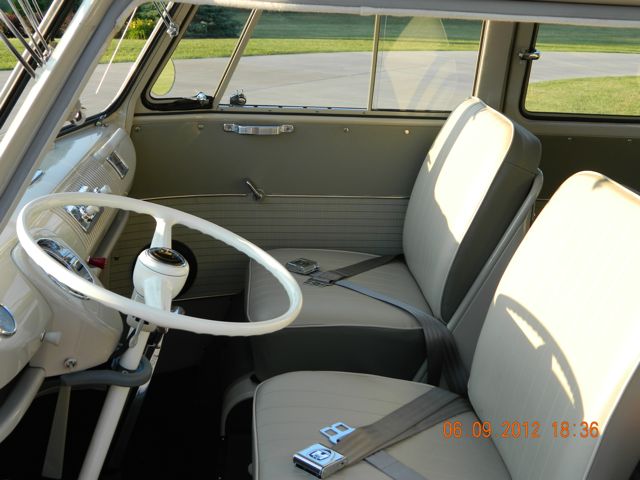 The walk through front seats are a highly prized option.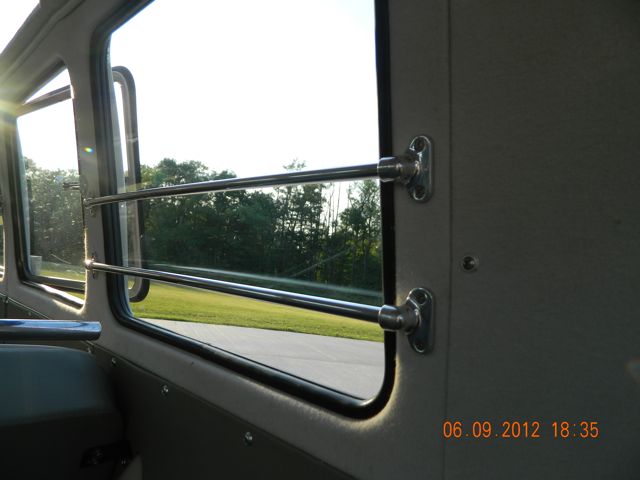 Aluminum jail bars are all in place.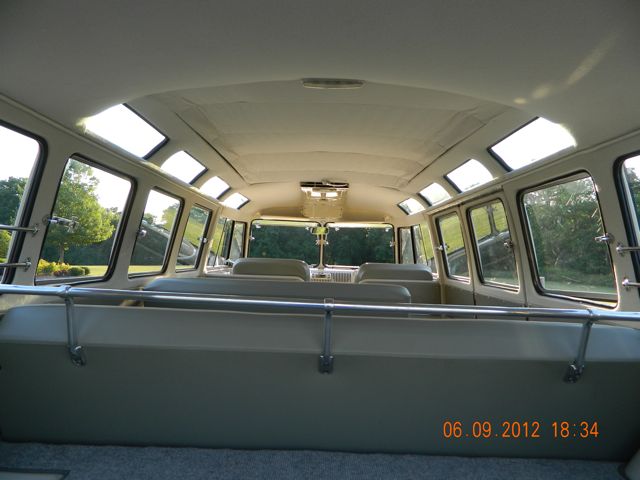 Headliner is done in the early style cloth, seats too are in the early material.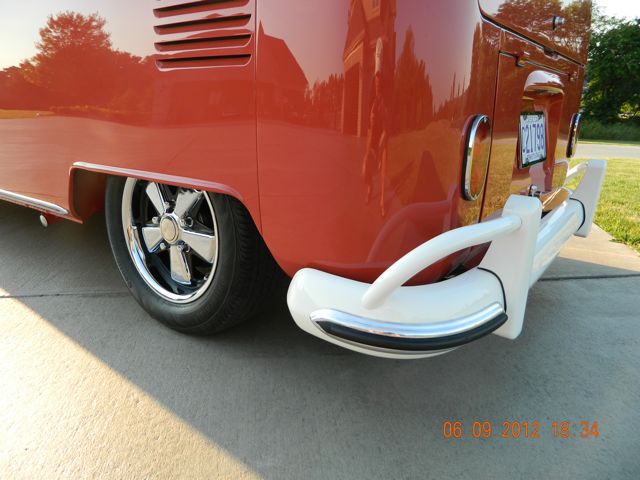 Bumpers are excellent and are the correct pointed end units with the correct aluminum trims.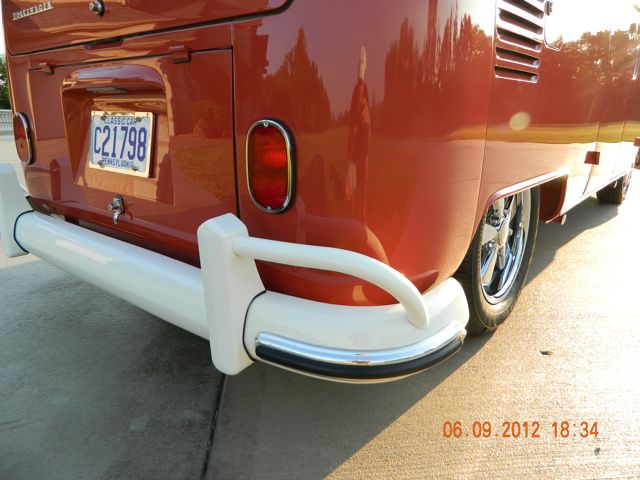 As you can see by the plate...the Bus is located in Pennsylvania.
Title is clean and clear.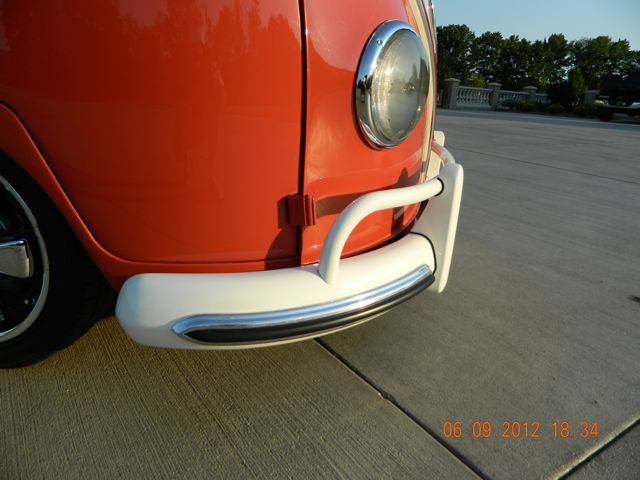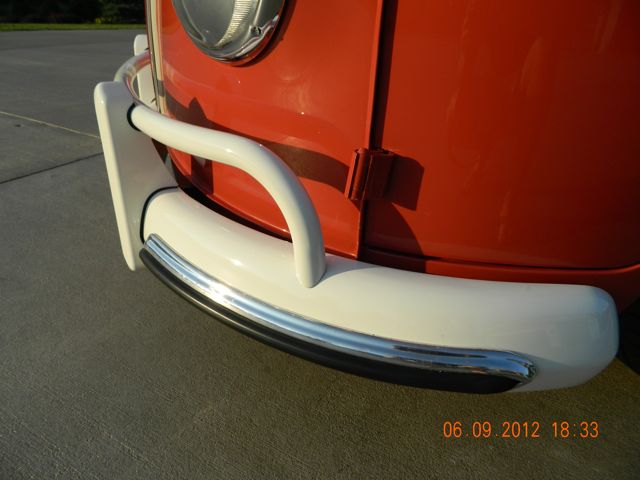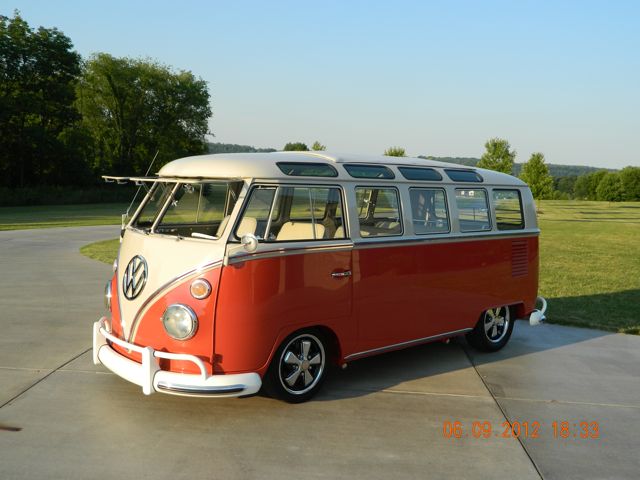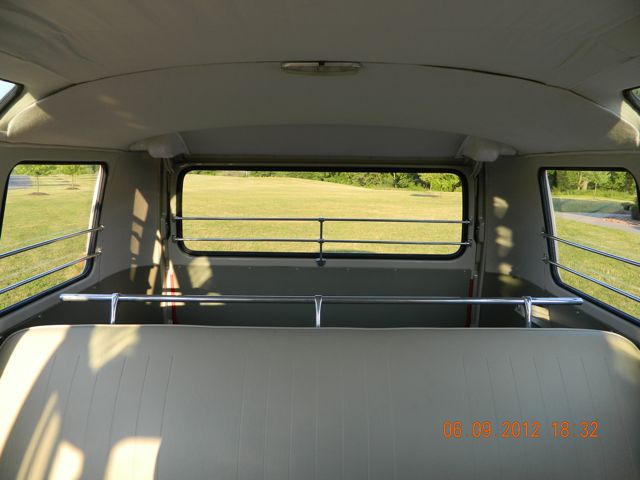 Rear seat has the luggage rail in place.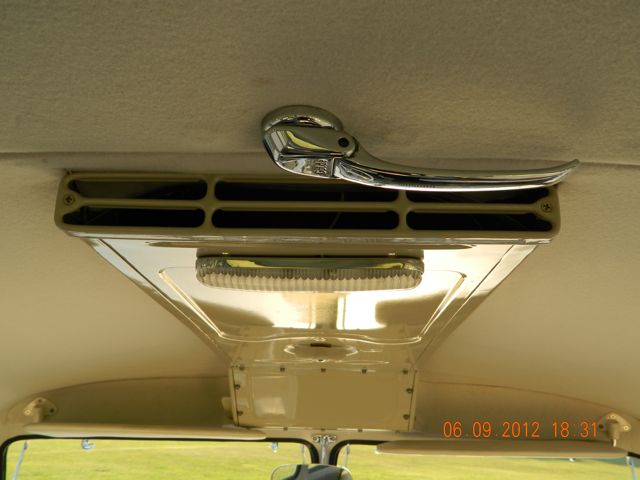 Sunroof handle...polished bases for the dome lights.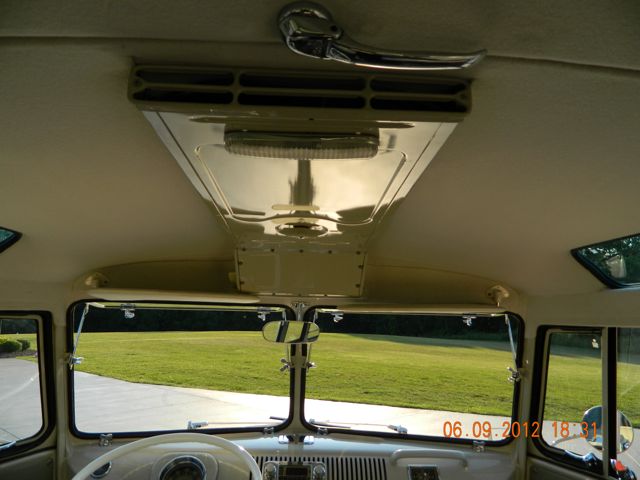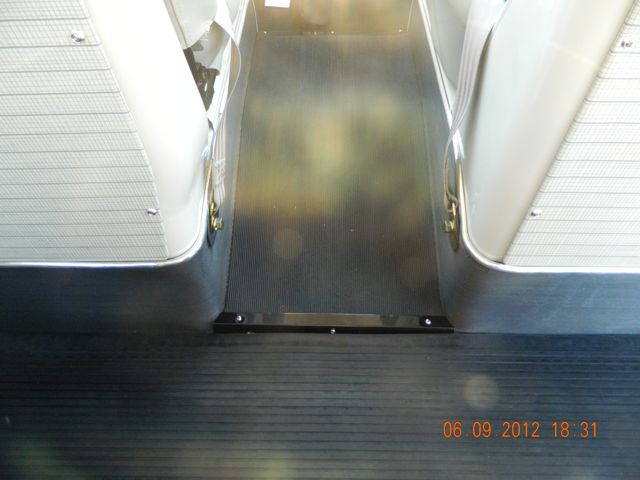 All rubber matting is new and excellent...everything very well trimmed.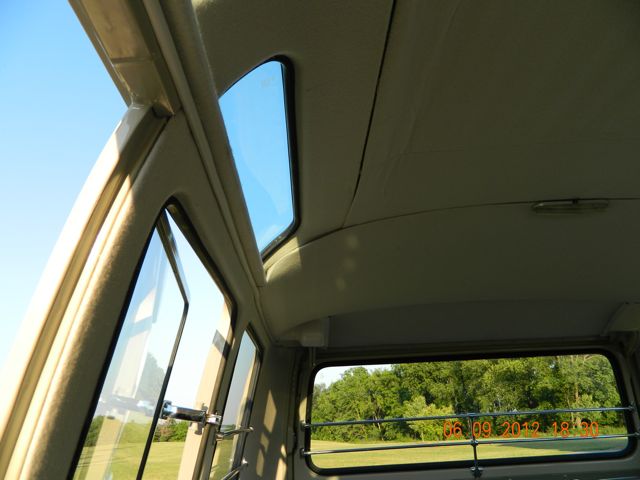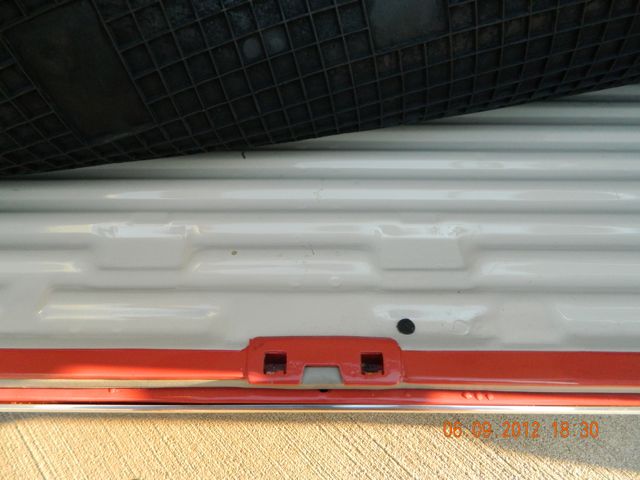 Cargo floor is spotless as well.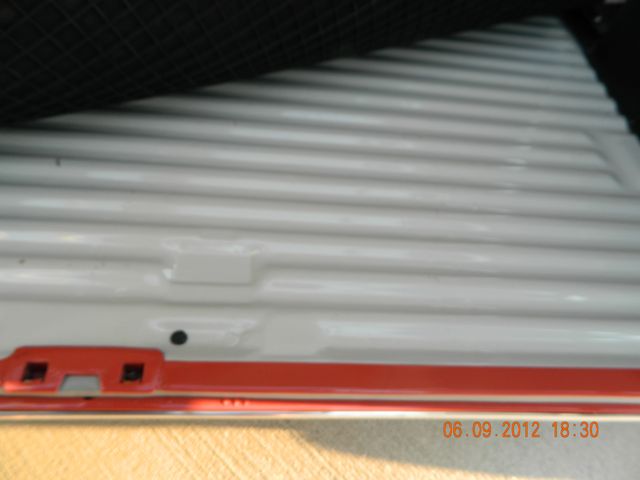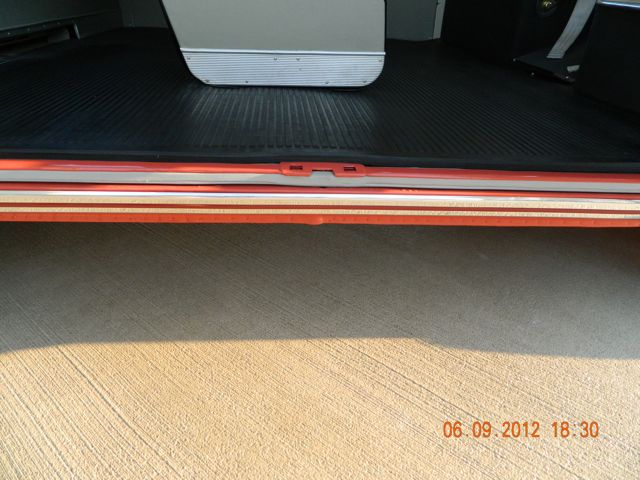 Center seat has the kick panle as does the rear...items that are often missing.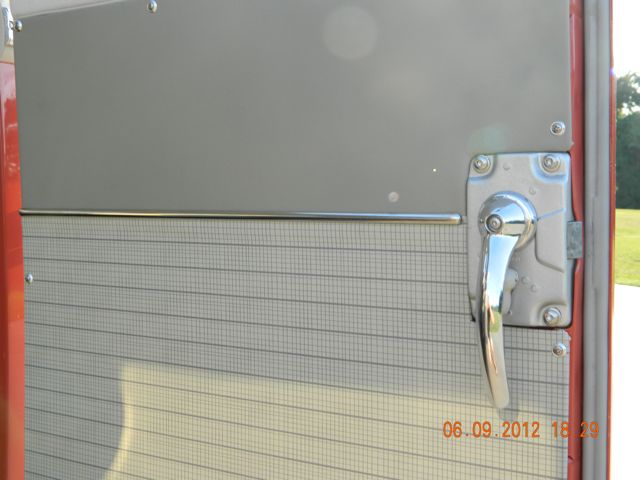 The materials used are correct VW materials, but for a slightly earlier model.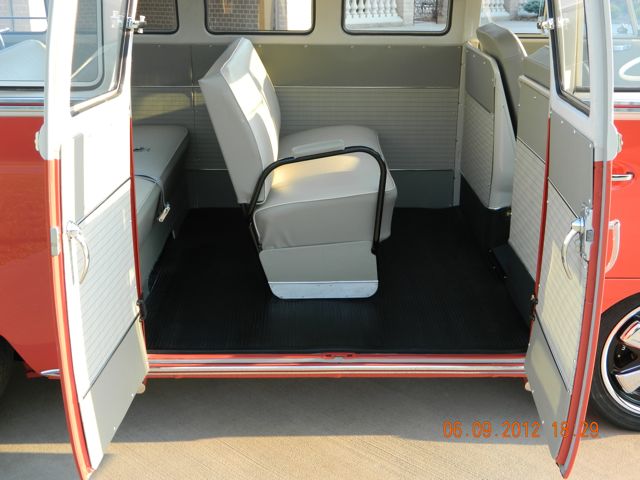 The only things I see missing from the interior in back are the grab handles for the center seat and the armrests for the long panel.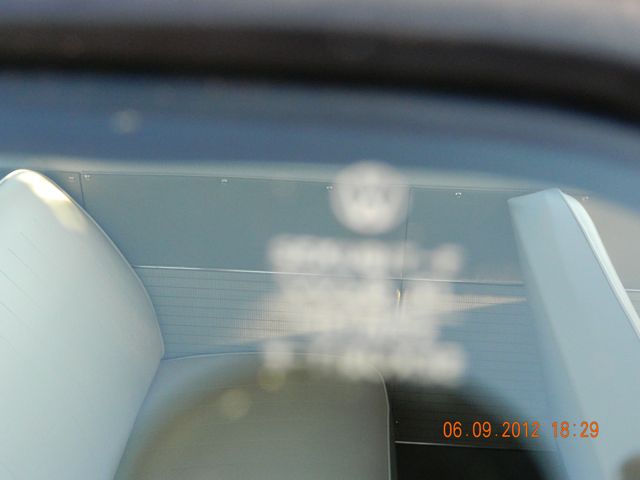 Glass is all original VW logo stuff except for the safari windshields.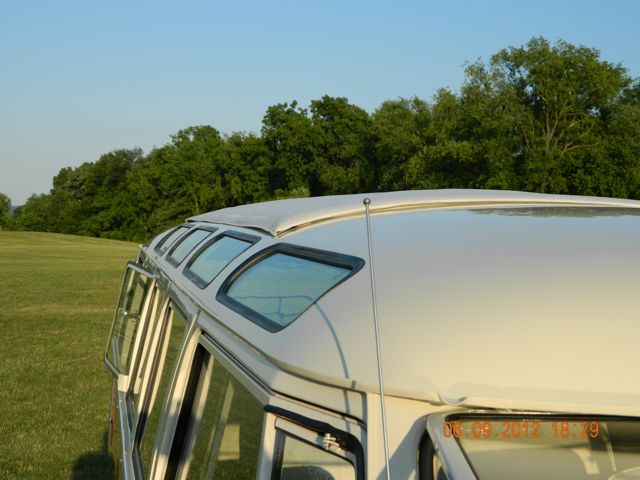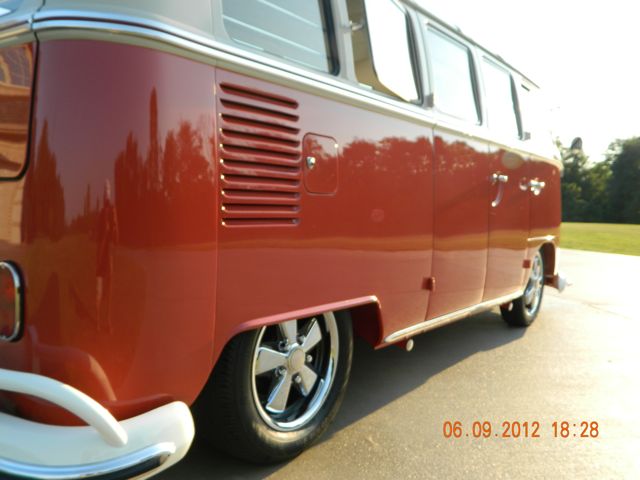 Smooooth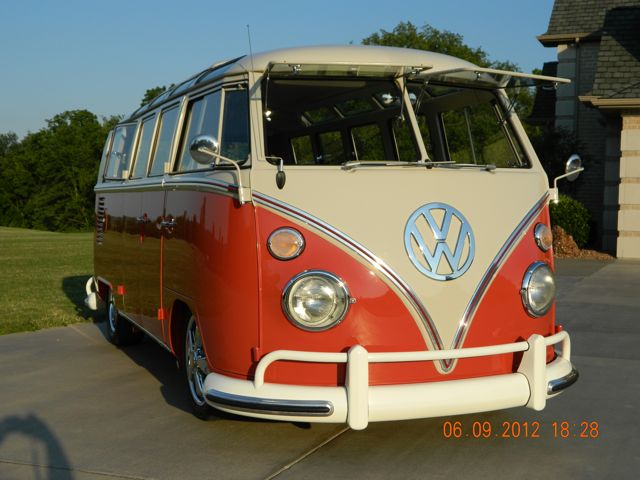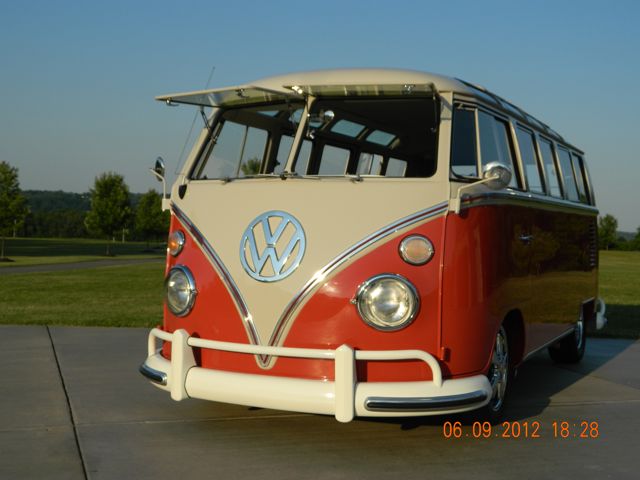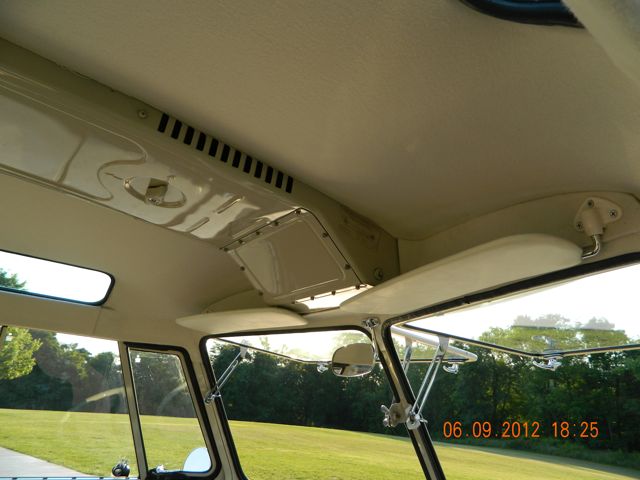 Safari windows are a great accessory!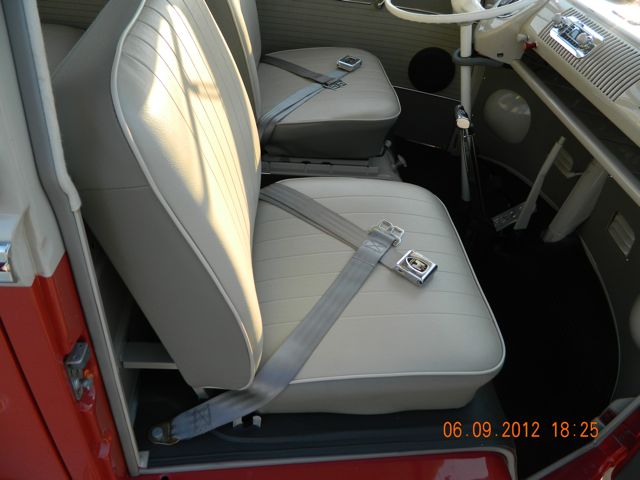 Seats look excellent.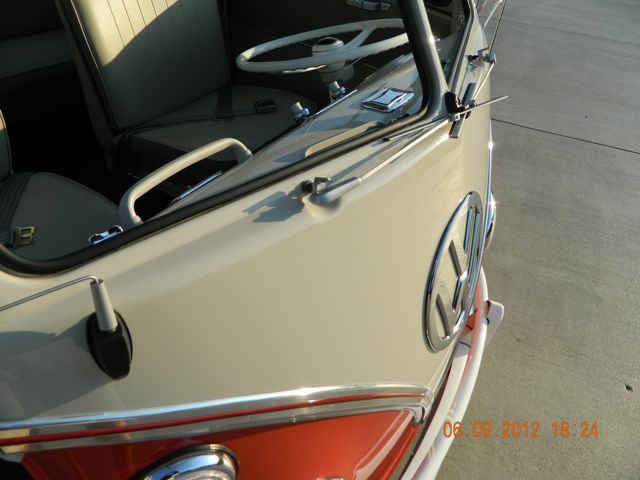 Spring loaded wiper shafts allow for flipping down of the wipers to clear the safari windows.
Antenna has also been re0routed for clearance.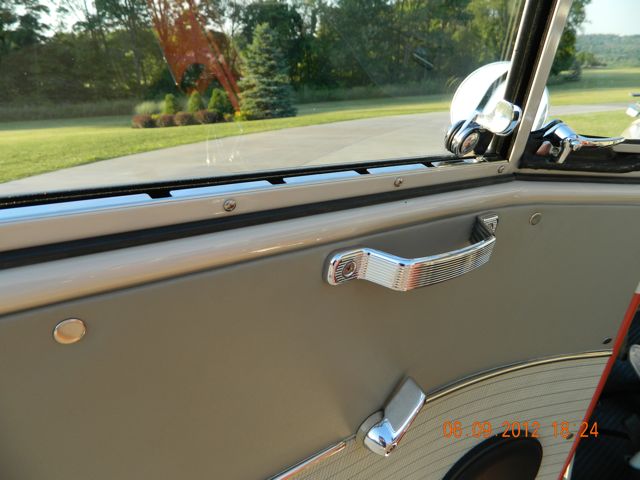 All new window rubber and felts.
Chrome flipper door handles are correct for 66. The chrome grab handles match well and look great.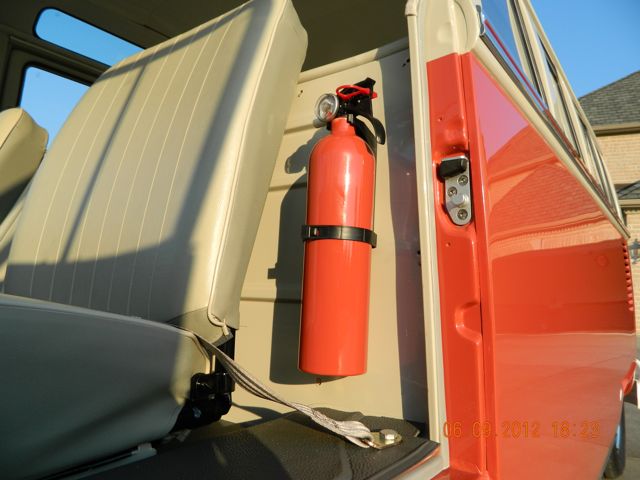 Fire extinguisher for safety.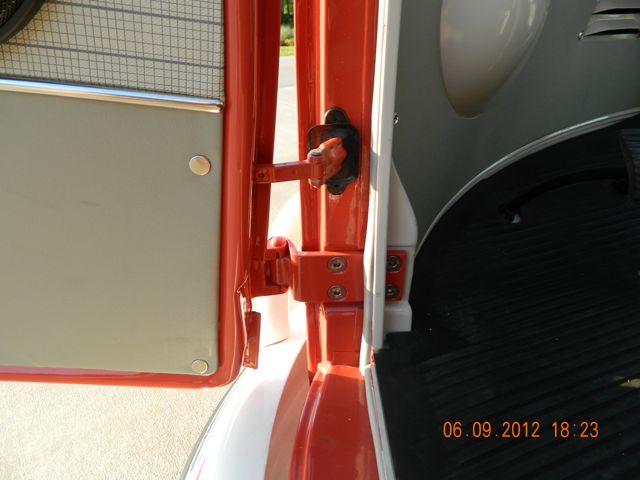 Door jams are super clean and hardware is all new.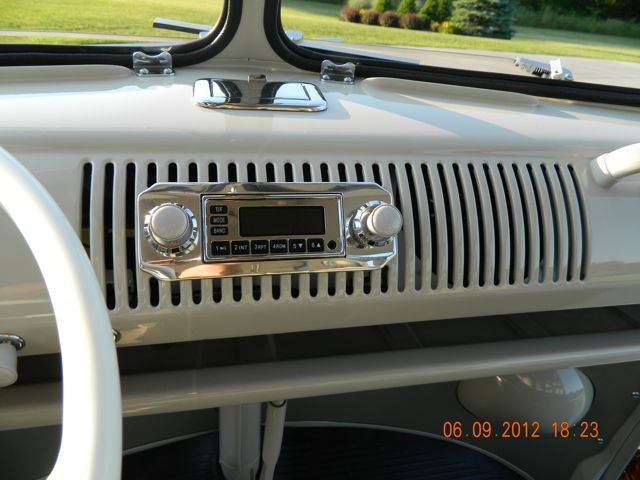 Great classic look but modern radio in the dash...works very well and has a port to plug in your Ipod!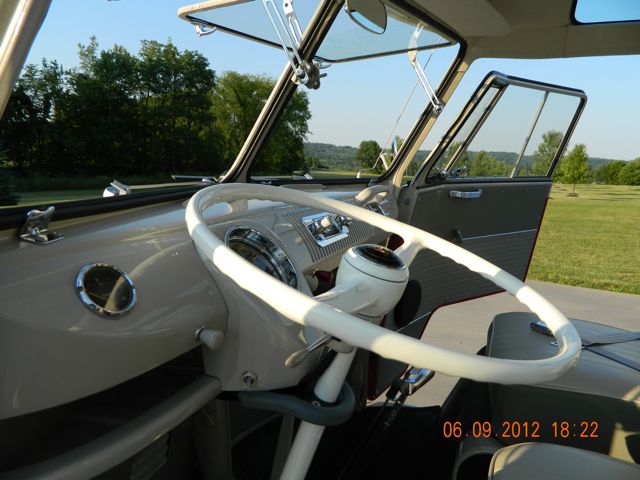 Full flaps open!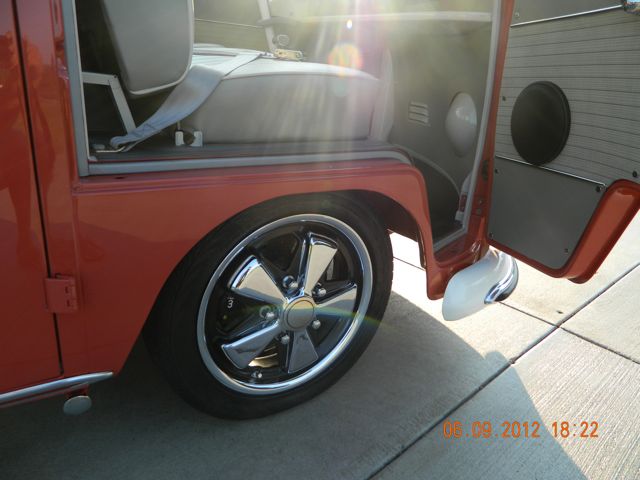 Great stance and the wheel are a classic choice!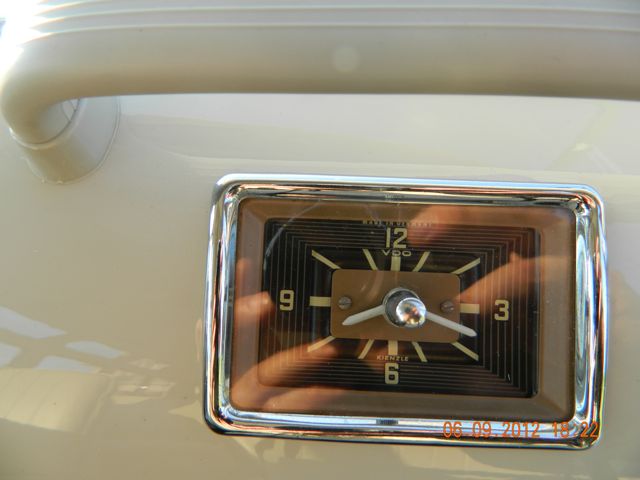 One of the cleanest clocks I have seen in quite some time.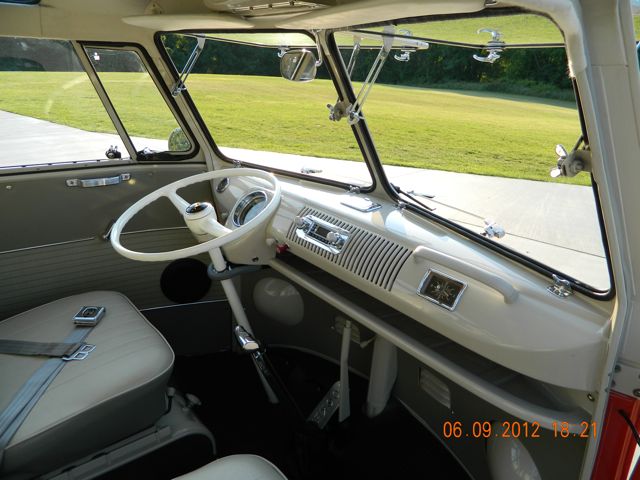 Custom shifter and aluminum gas pedal are the only non-stock items inside that hint to anything
other than stock items below.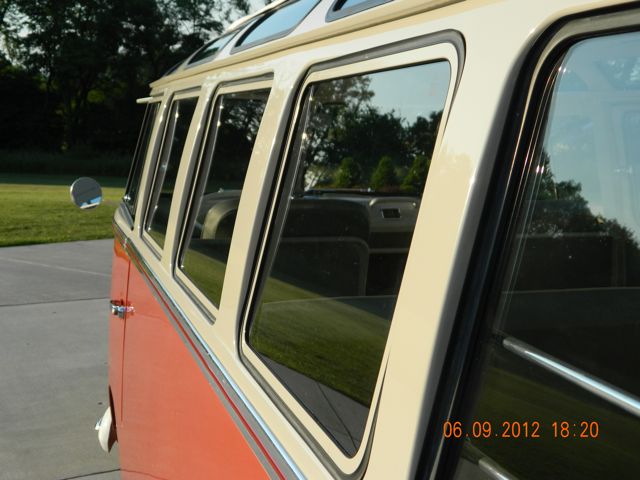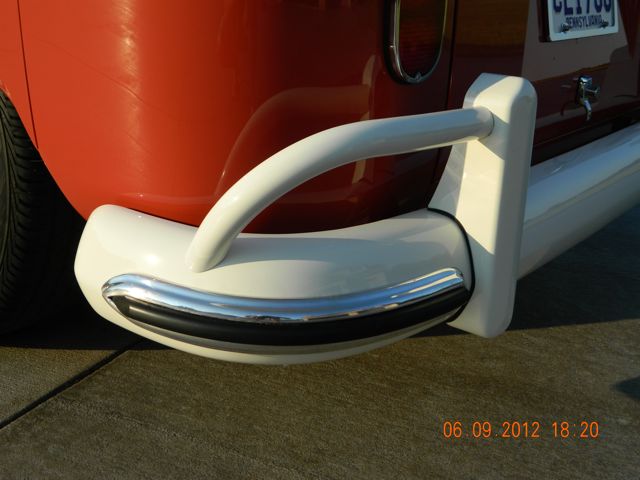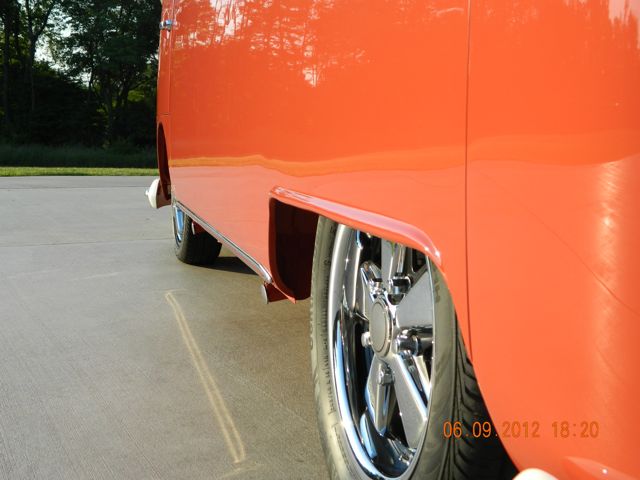 It takes a lot of work to get the body this smooth!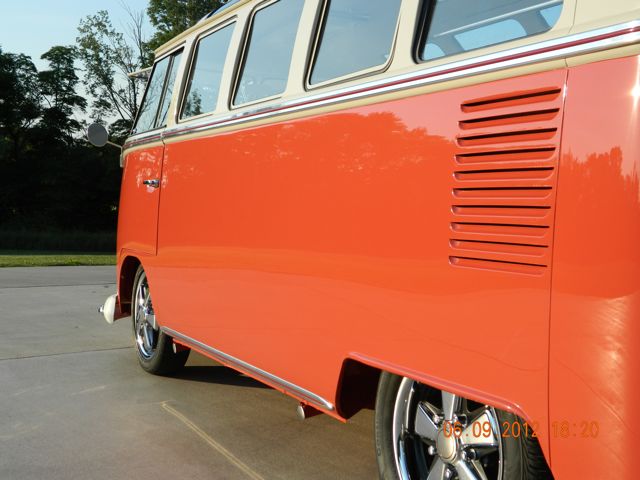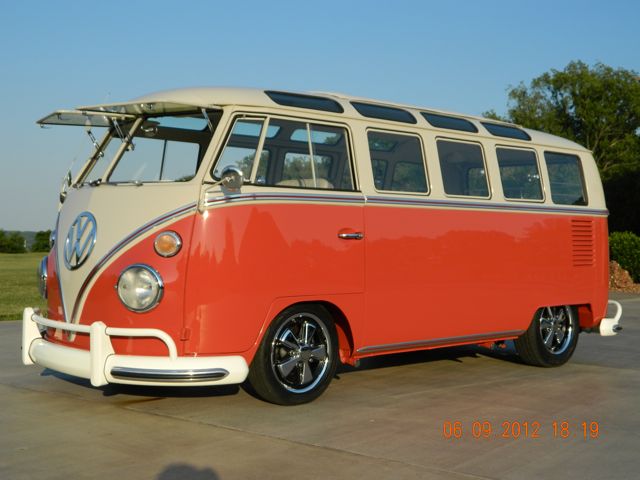 This Bus started out as a California car and was the personal vehicle of a VW restorer in the northern part of the state.
It was featured in Hot VWs in 1994 actually, and now with it's fresh restoration is due to be featured again later this year!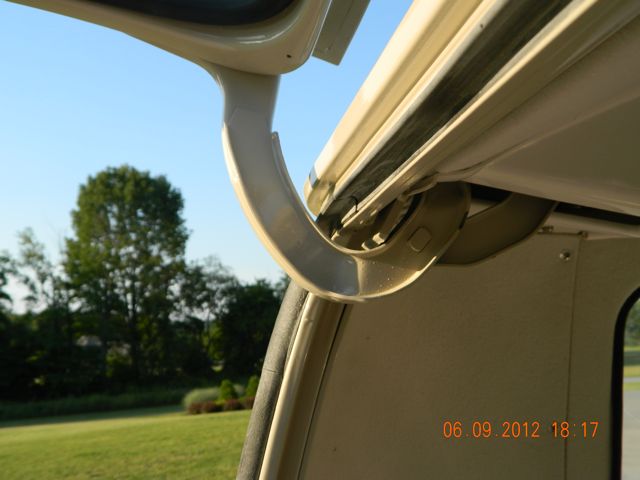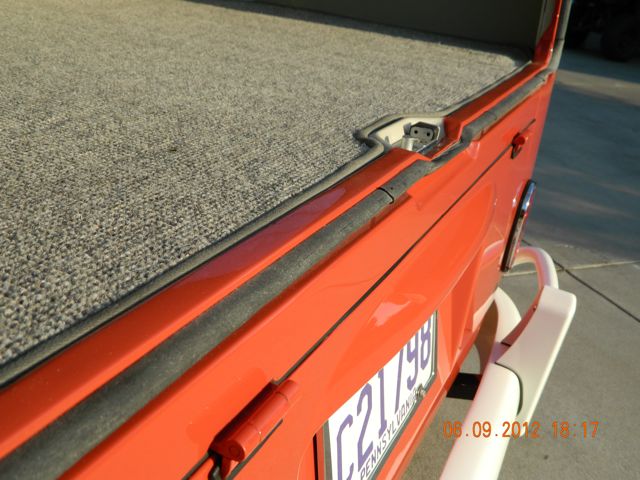 German square weave carpet on the rear deck.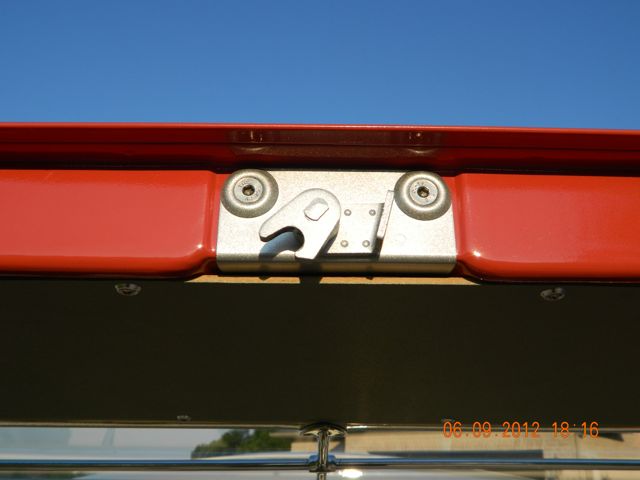 All the latches and hardware are very well detailed.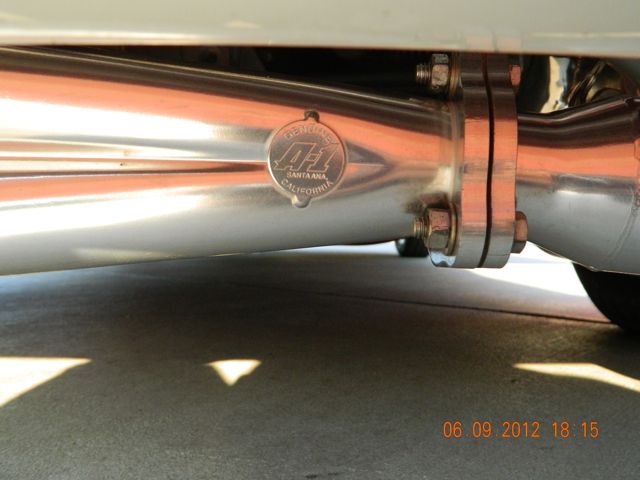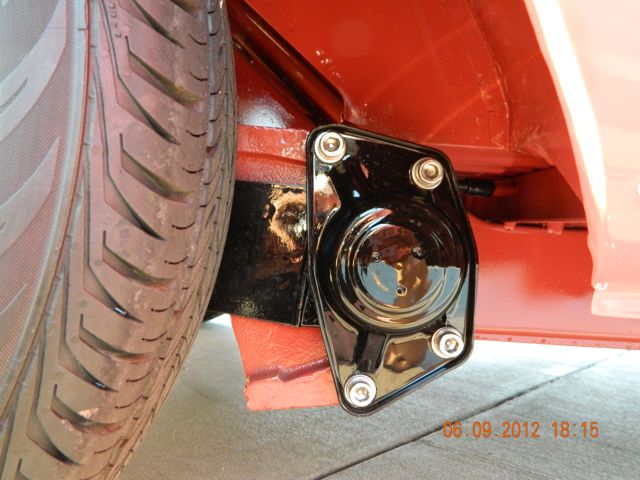 You can see your reflection in the finish on the suspension!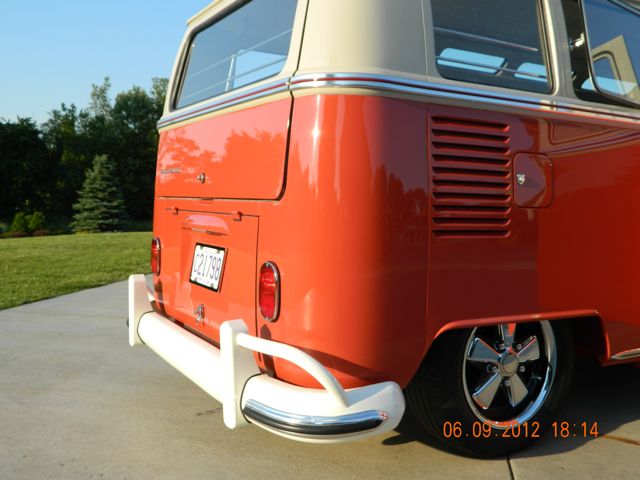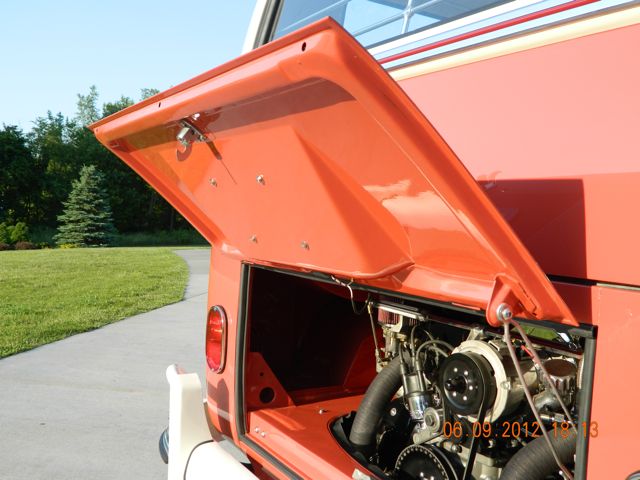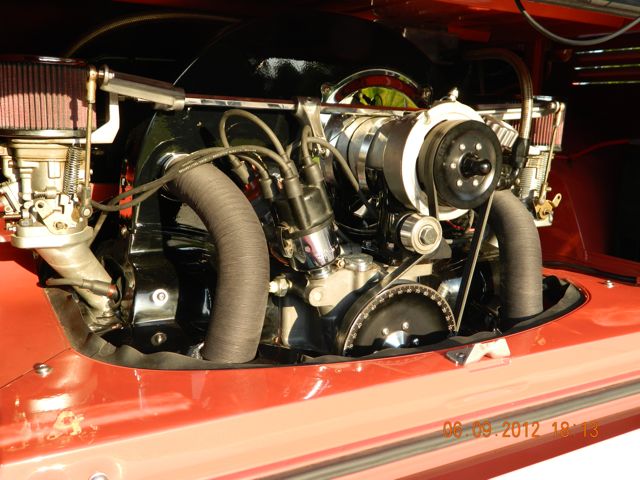 1904cc performance engine with dual Weber carbs and all the trimmings.
This is a professionally built engine for power and longetivity.
Not a race motor, but one built to cruise.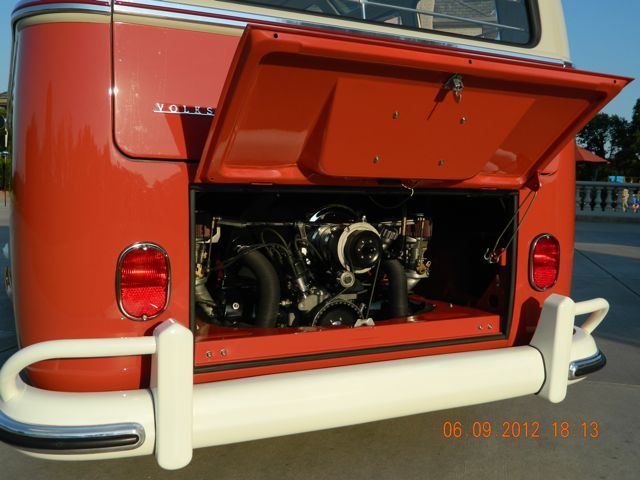 Super clean engine room.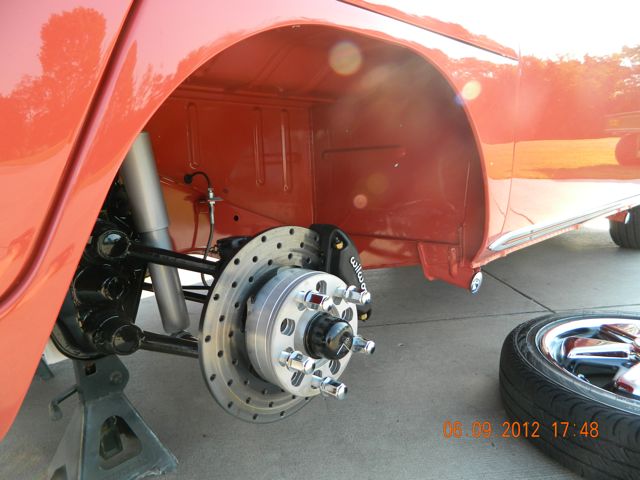 The disc brake upgrade features Wilwood capipers and cross drilled rotors.
Stunning work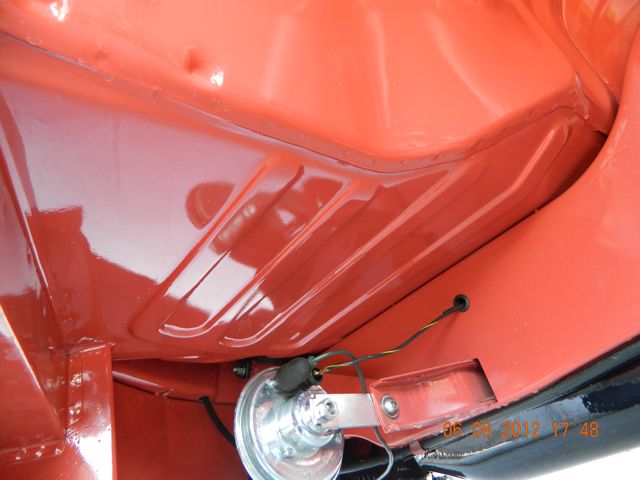 Cant get much nicer than this!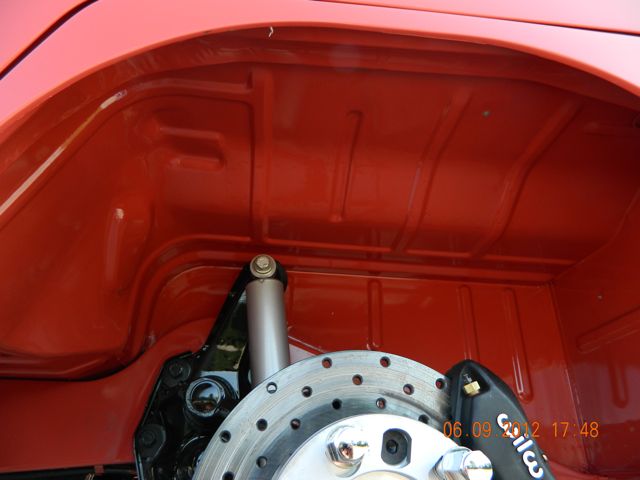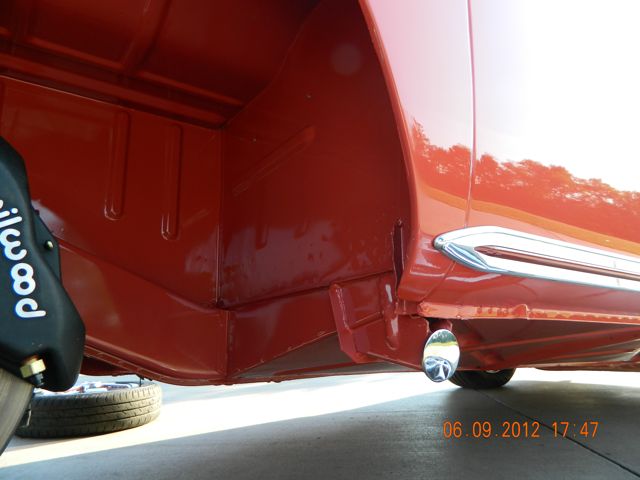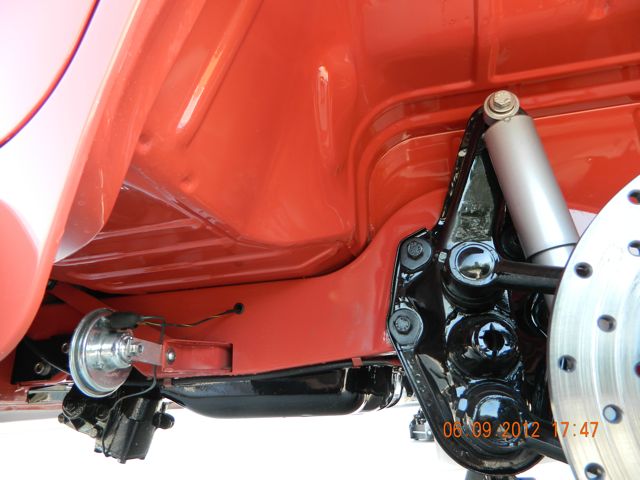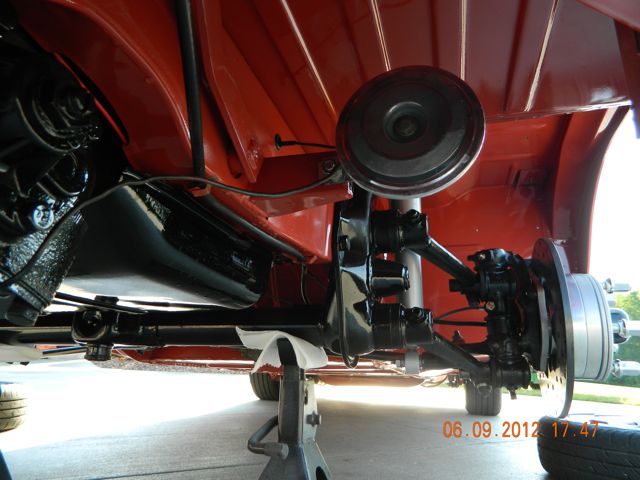 Wow!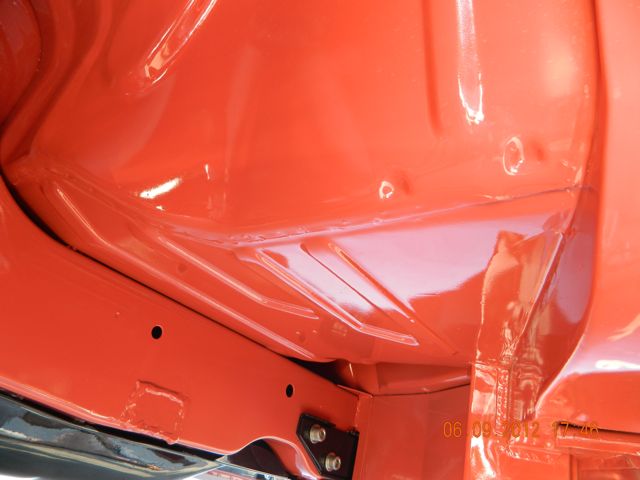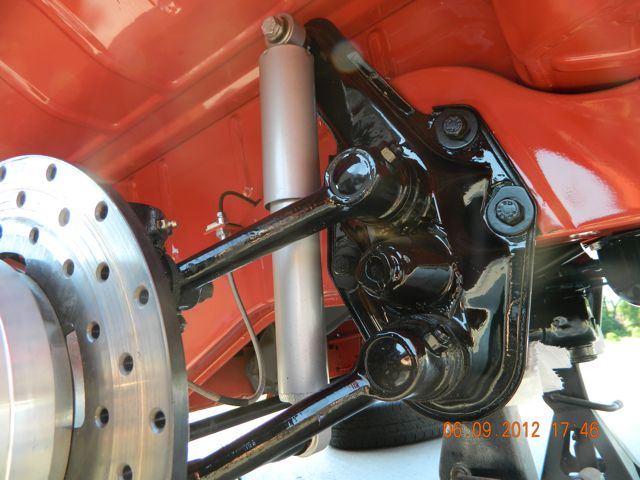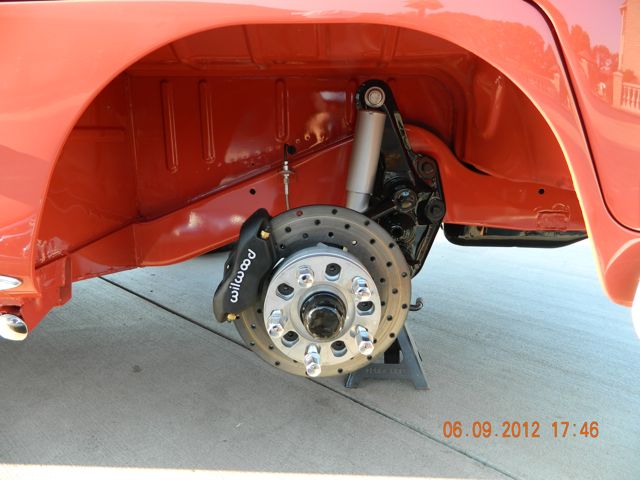 All new.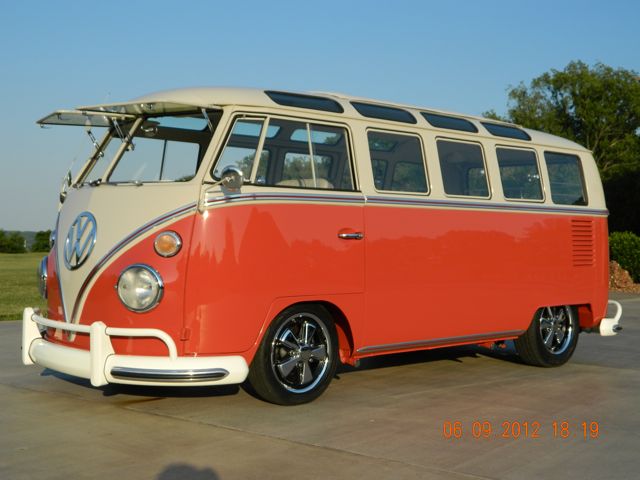 In closing this Bus is as nice as they get.
Truly top level restoration, high quality parts and workmanship inside, outside and underside.
It is very impressive!
SOLD! Please CLICK HERE
For All Current Listings
---
For More Info...CALL
951-767-1600
or email
oldbug@earthlink.net
---