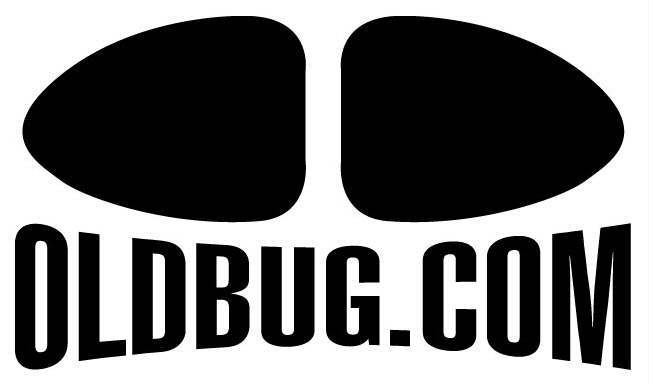 1974 VW Beetle Sedan For Sale
---
This sweet red 74 Standard Beetle is a pretty special car.
It is one we sold a while back for its second owner, a collector in Sunny Southern California
where the car spent its whole life up until that point. It was sold to a collector in Miami Florida that
went wild with trimming it out with amazing period accessories.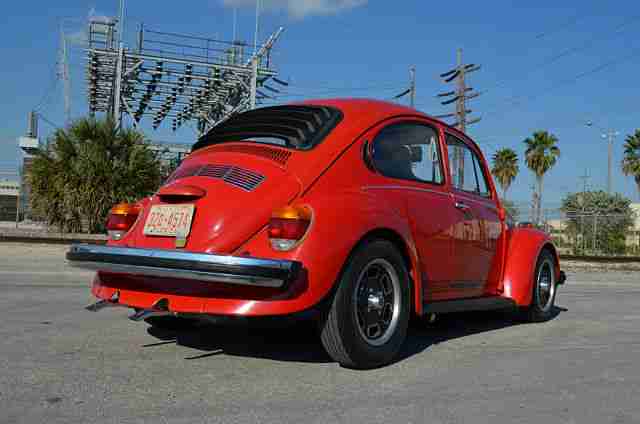 The car started out as a truly impressive survivor car...original paint, very low mileage
always garaged, etc. Really a great find. The things he has added to it have really made it into a show stopper.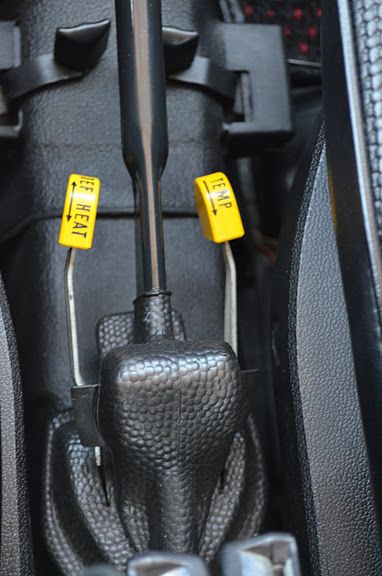 The car is super clean inside and out and never any rust or body damage.
Look how clean it is between the front seats.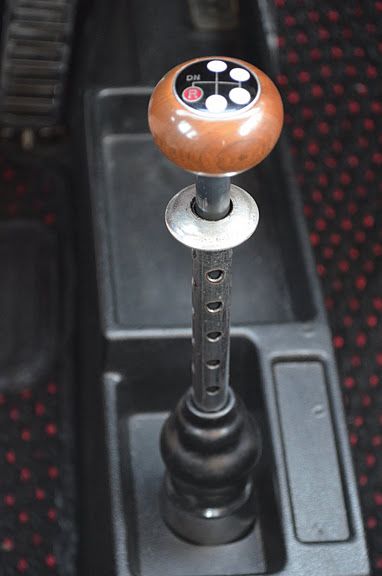 Accessories and wonderful 70's "jewelry" everywhere you look.
Check out the center console and the Formula Vee shifter and knob!
The paint on the car is very glossy original finish...nothing shines like that original paint when it is treated right!
Chrome and rubbers are all looking good.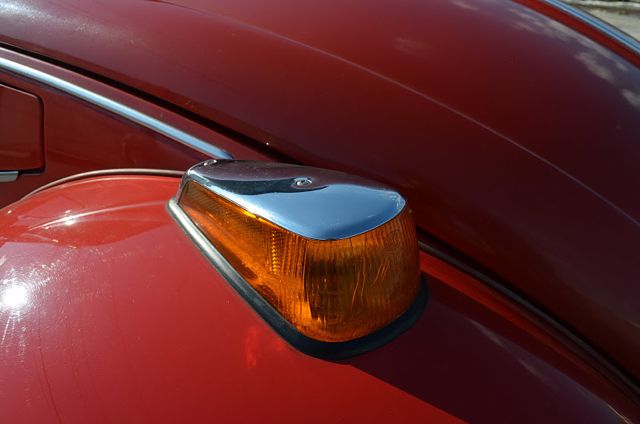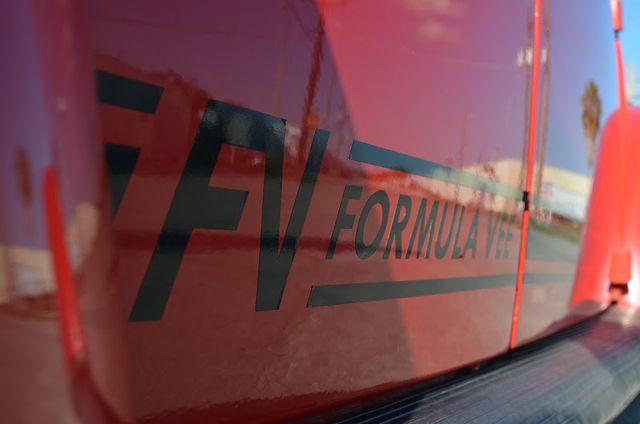 The Formula Vee stripes are a reproduction of the originals that were sold through the dealers.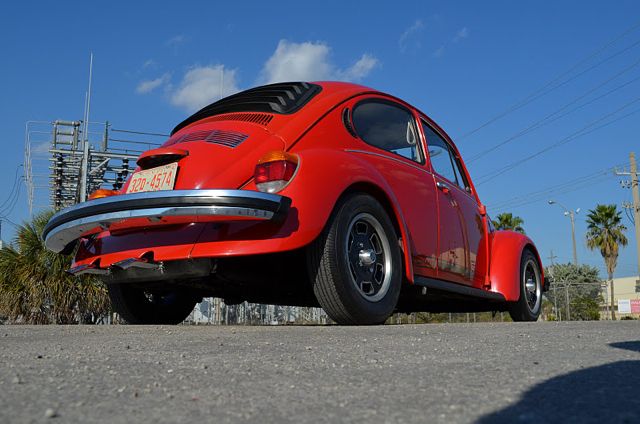 The car has been lowered slightly in the front and the super rare alloy wheels really set it off.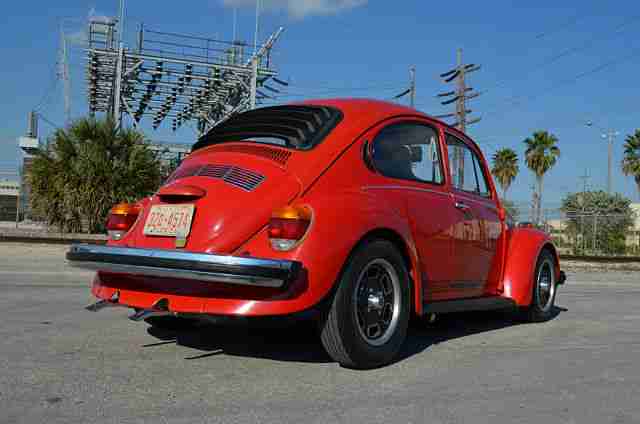 The rear window louver is a super cool add on...when is the last time you saw one of those?
The Kamei front spoiler is another super rare find these days and this one was NOS when installed.
I love the fog lights as well...this is as 70's as it gets!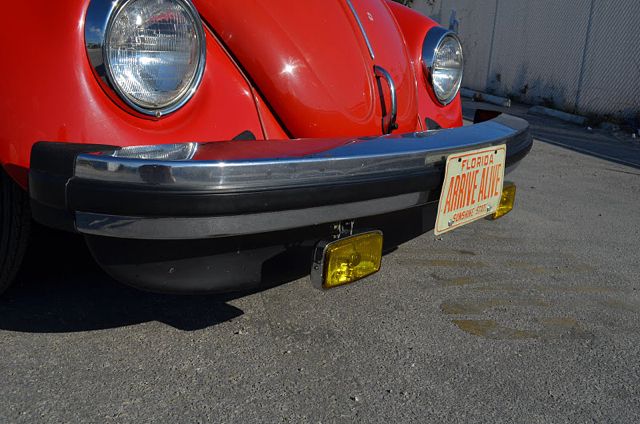 The bog bold 74 bumpers are in great shape and so is the rubber trim.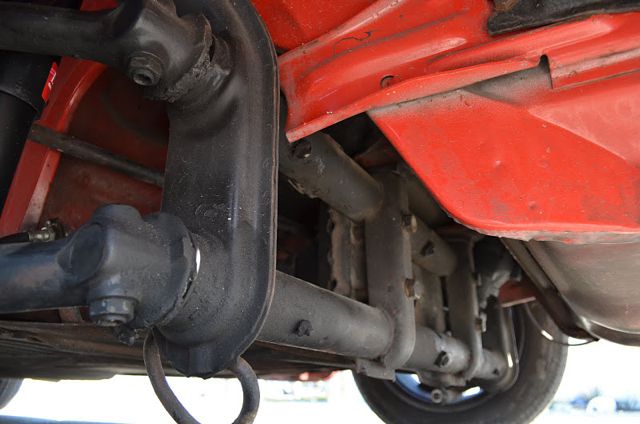 The underside of this car is impressively clean and all original.
The nose was dropped with lowered spindles, an easy bolt on, everything else is stock and proper.
This is original paint under here by the way...this car is super sweet!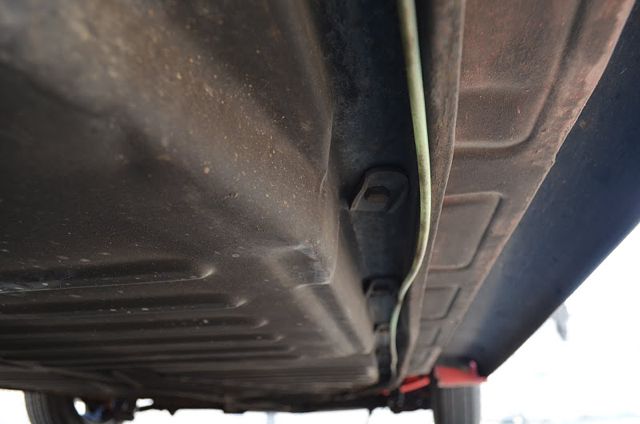 Floor pans are extremely solid and the car remains wonderfully rust and repair free.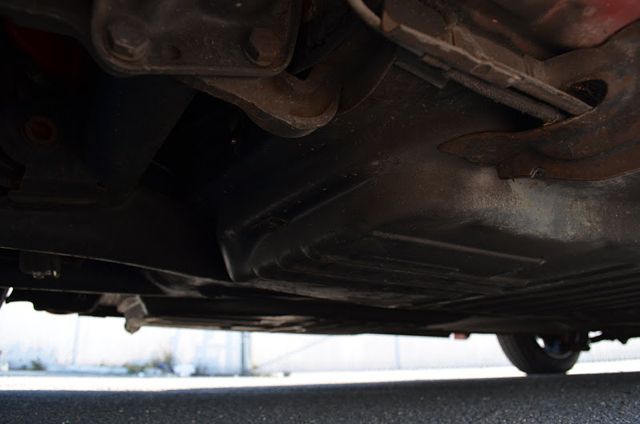 Even under the battery it is solid!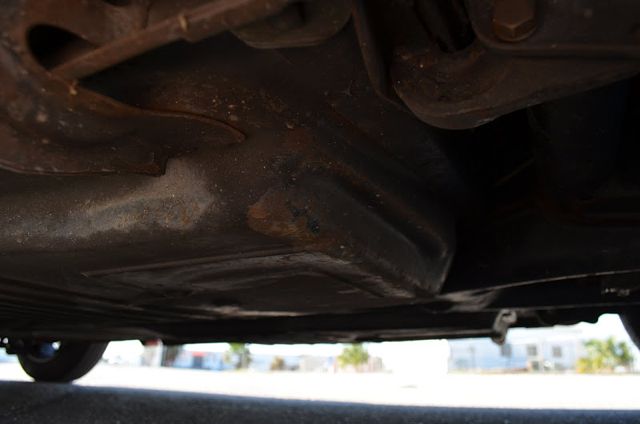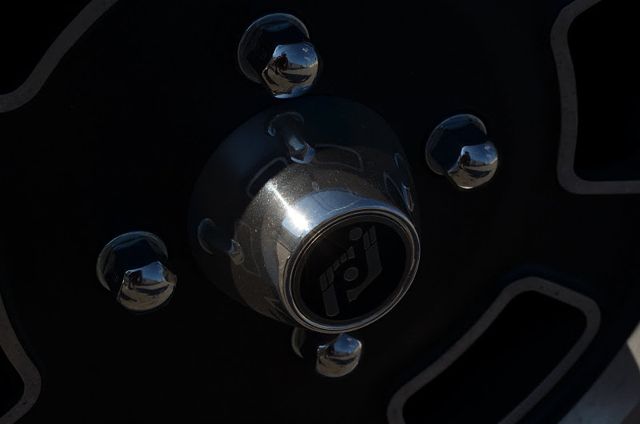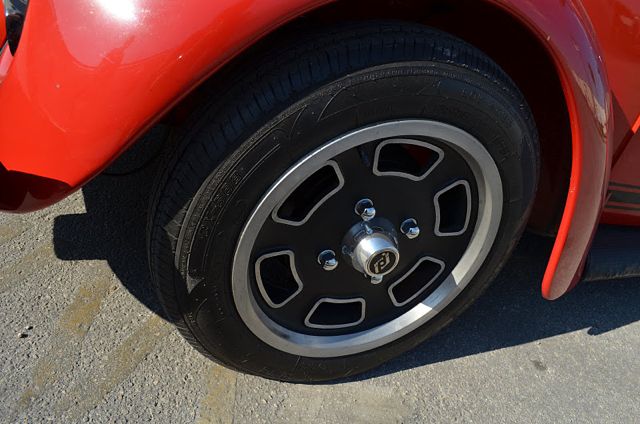 The wheels are wild...I must say Im not sure I have ever seen another set.
The owner thinks the brand is Supreme...any input out there?
Tires are excellent on all four corners.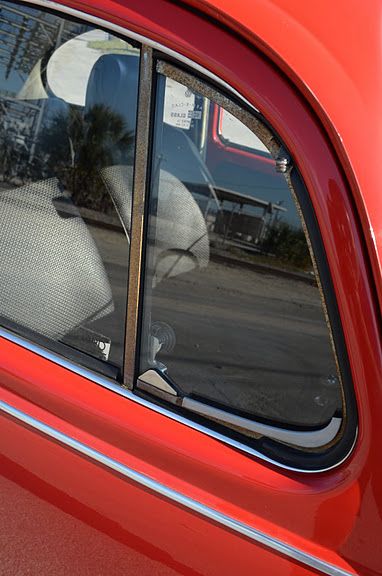 There is a little surface deterioration on the vent wing frames.
These were painted silver originally, not chromed, so a little respray on those would be simple.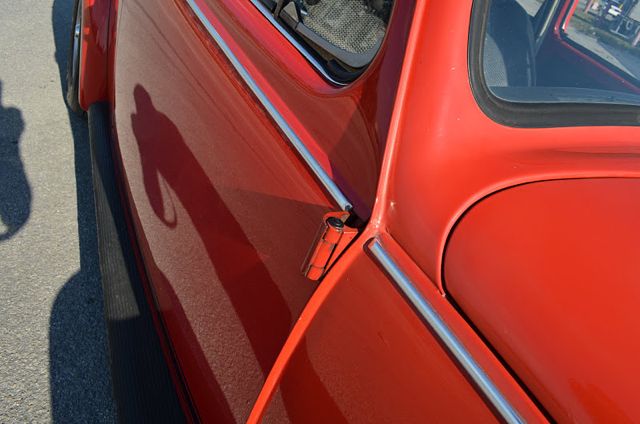 The paint is really clean with only the most minimal wear.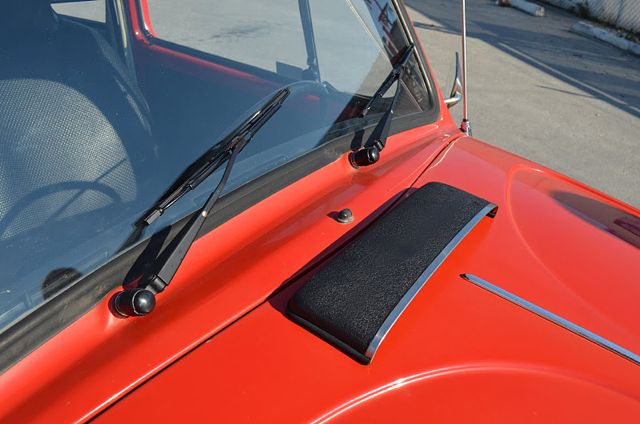 Check out this rare vent scoop!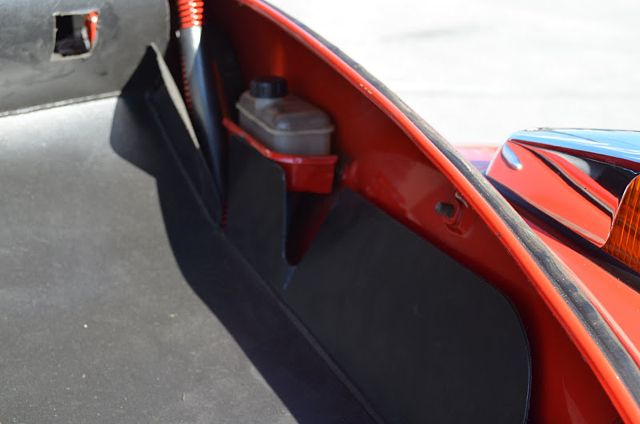 Under the hood is super tidy and original.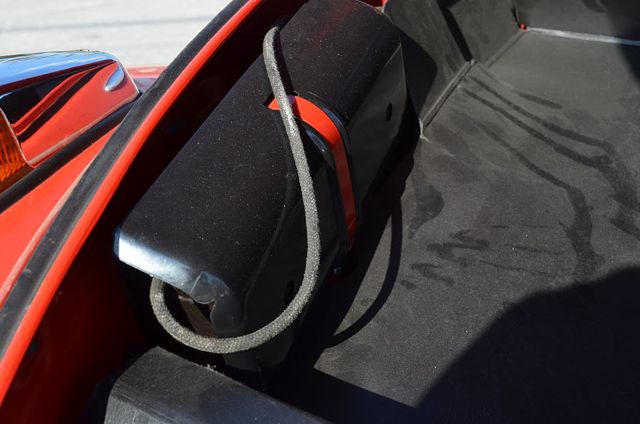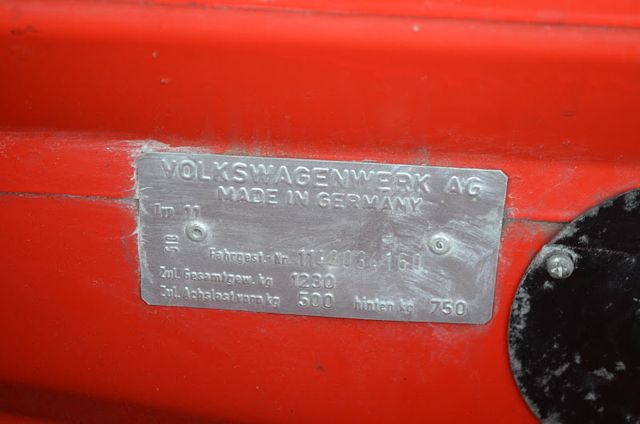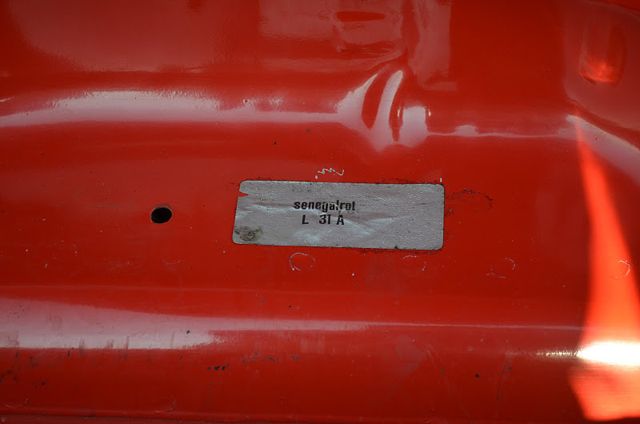 Original paint code sticker is still here and looking sharp!
Senegal Red!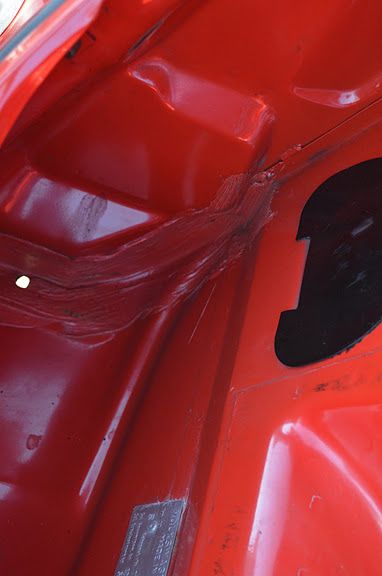 Super straight and solid...never hit and oh so clean.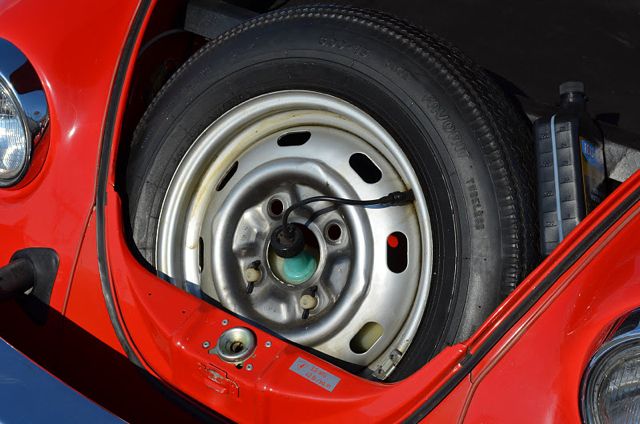 Original spare wheel and tire!!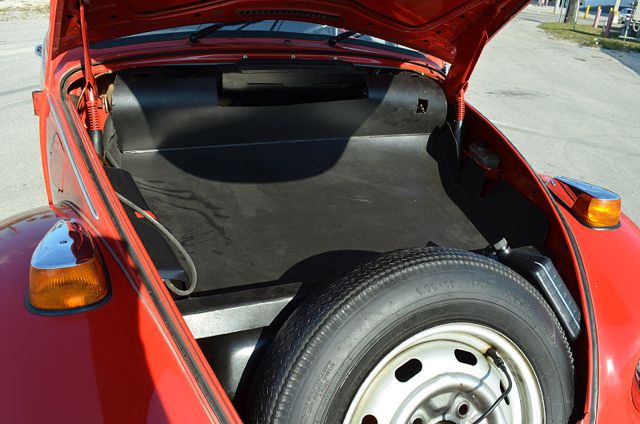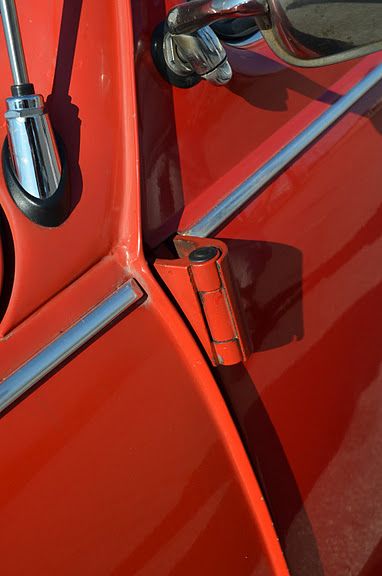 Clean around the hinges.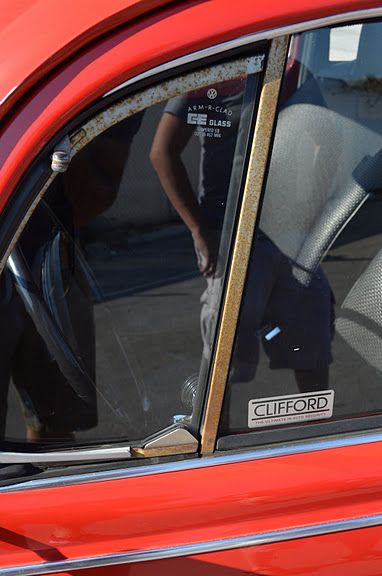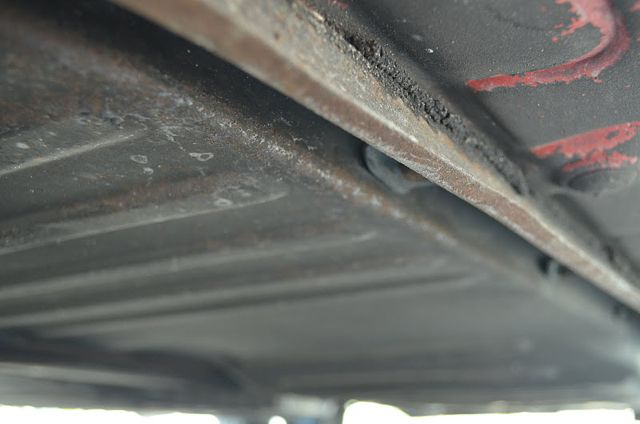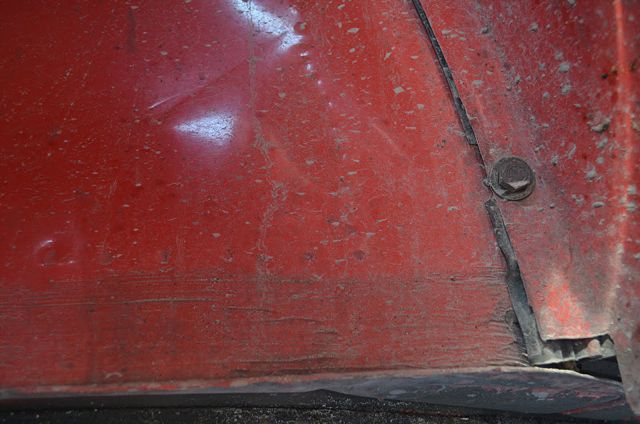 The fenderwells are amazing...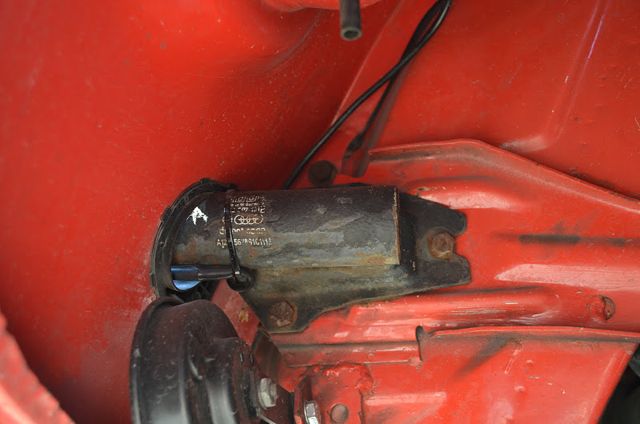 Unrestored original stuff and this clean??? Wow!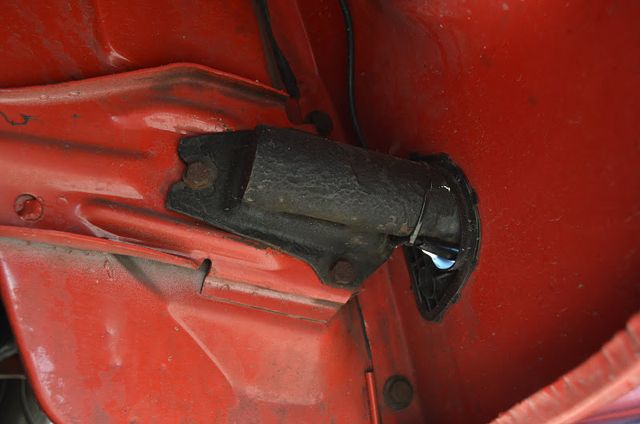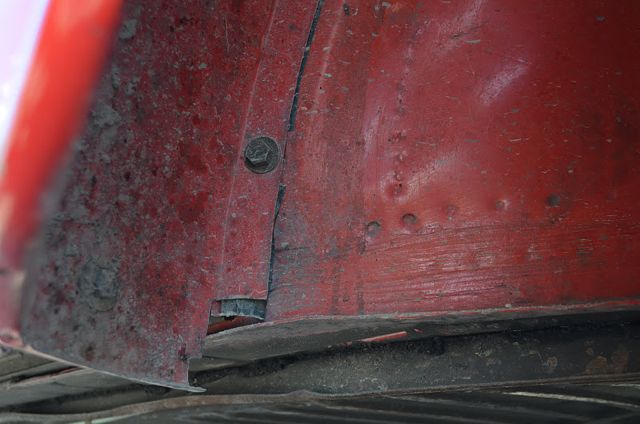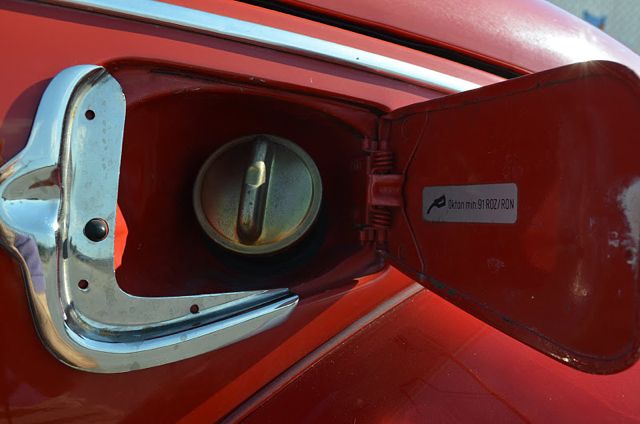 Gas door trim is another original period accessory.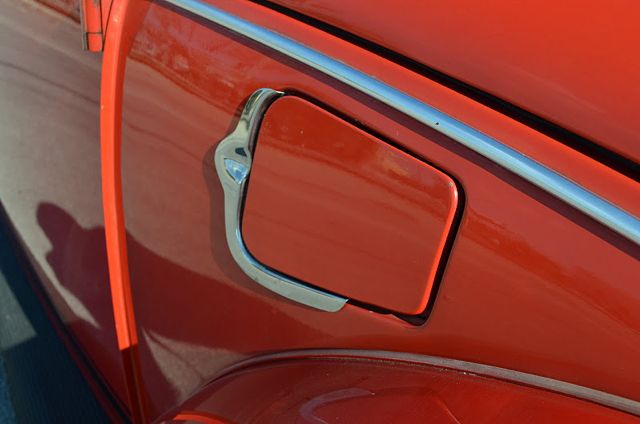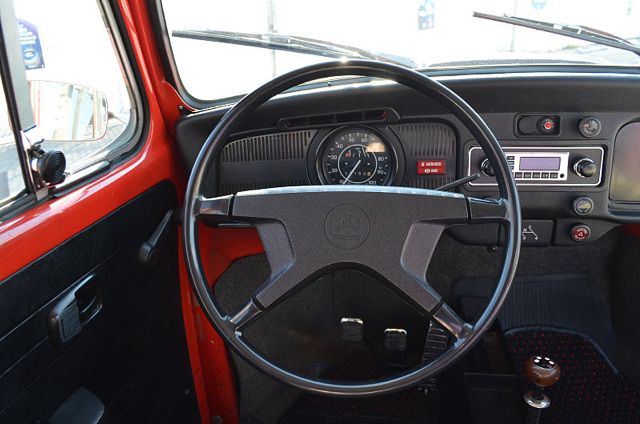 The interior is impressively clean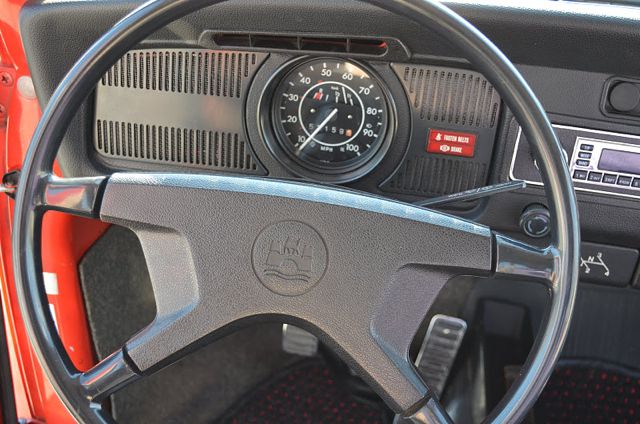 Steering wheel is very nice!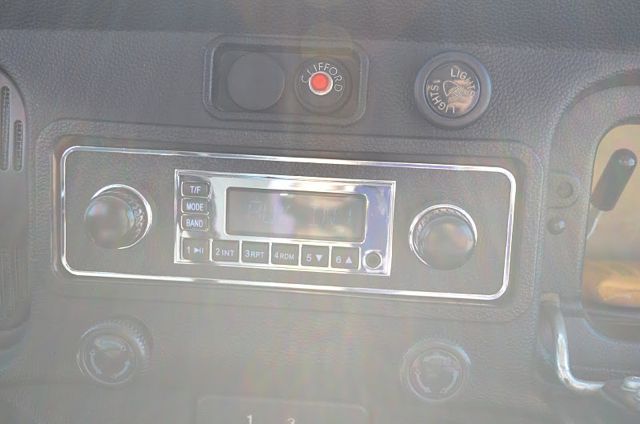 Vintage Sound radio in the dash.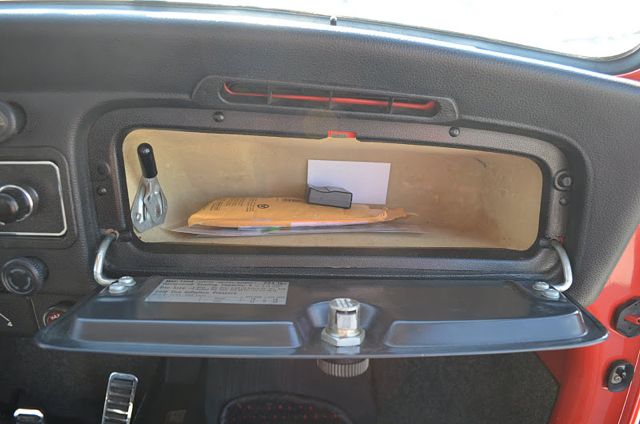 Original glove box still looks super clean and sound.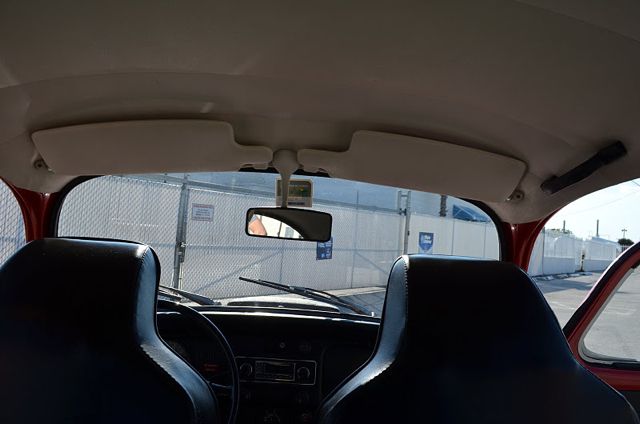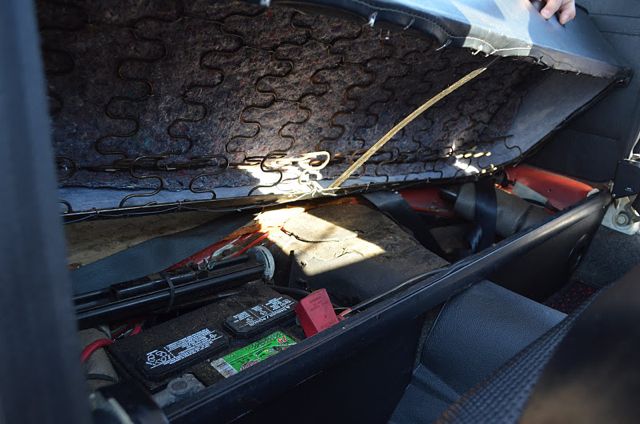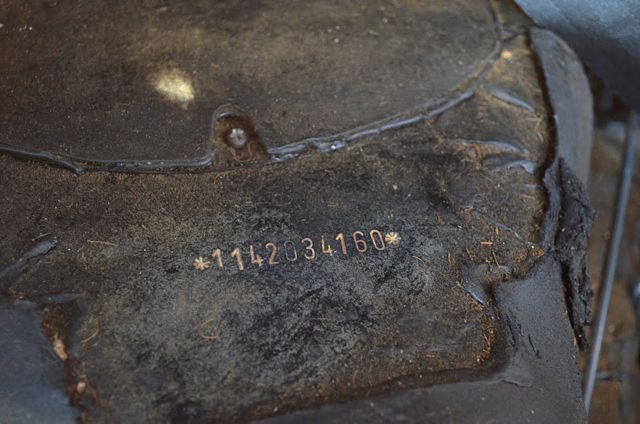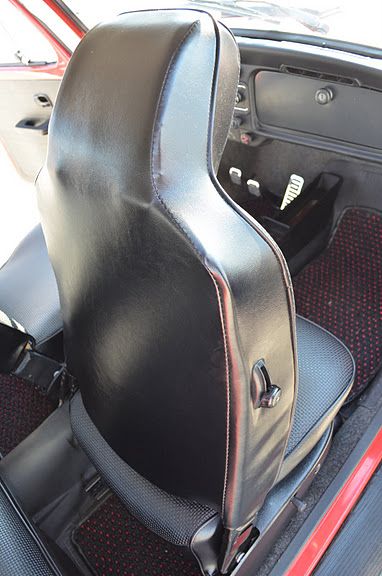 Coco mats cover the original rubber mats.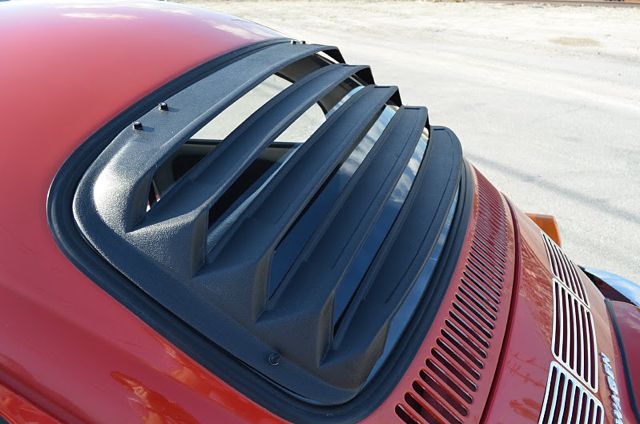 Love this!!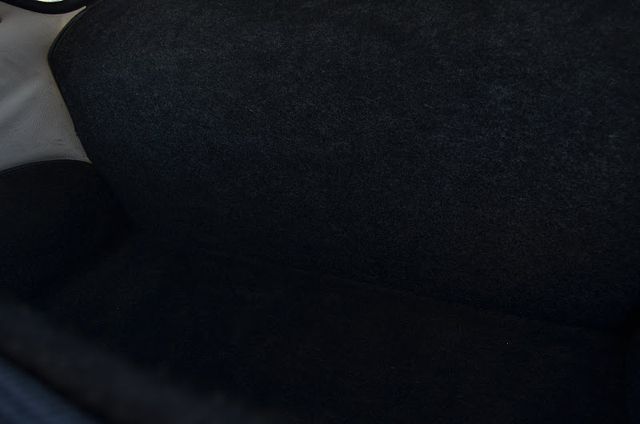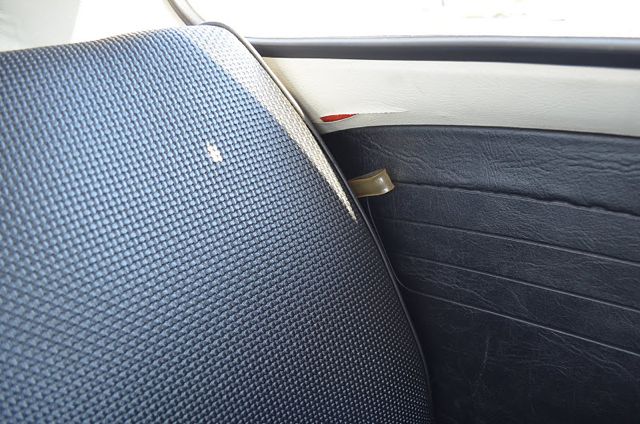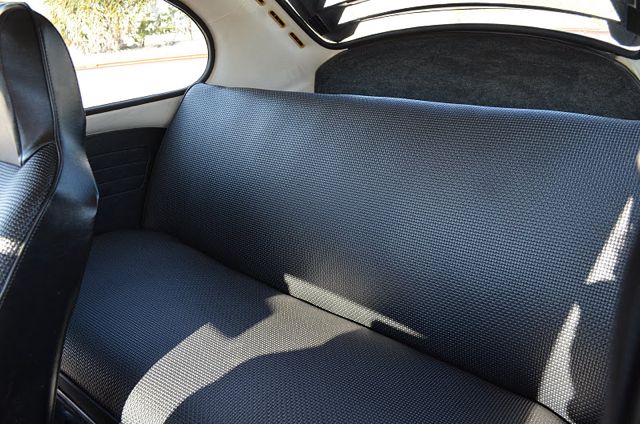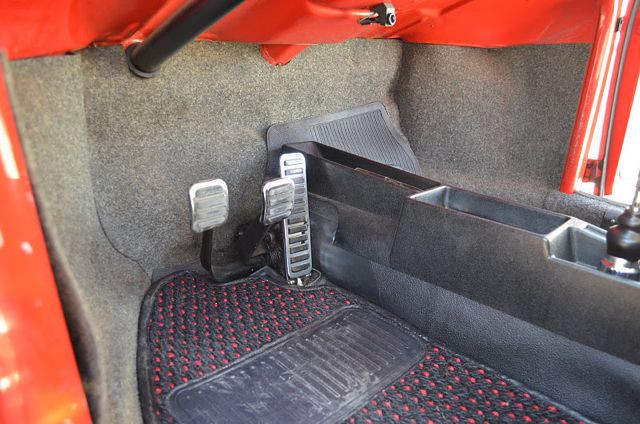 This is original carpet by the way!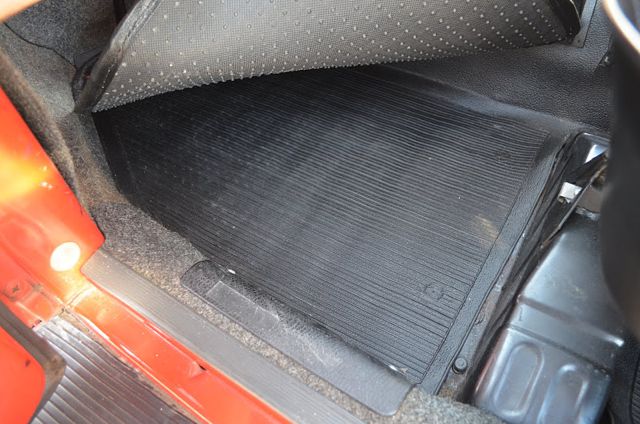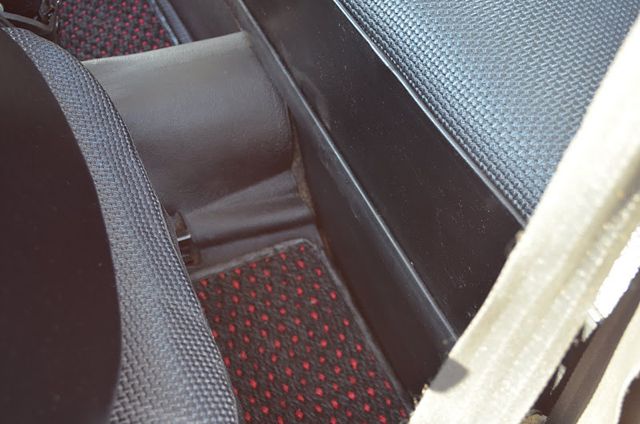 Headliner is excellent.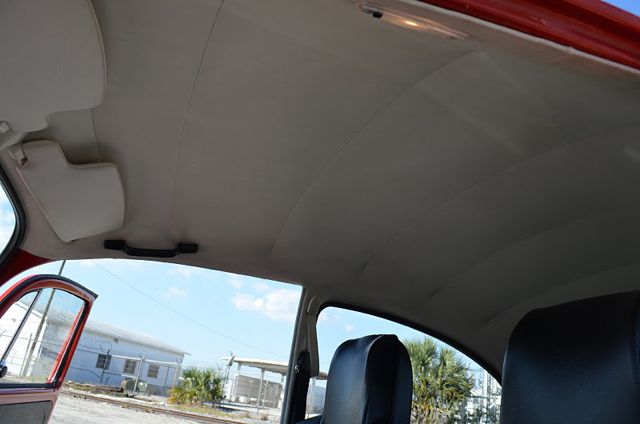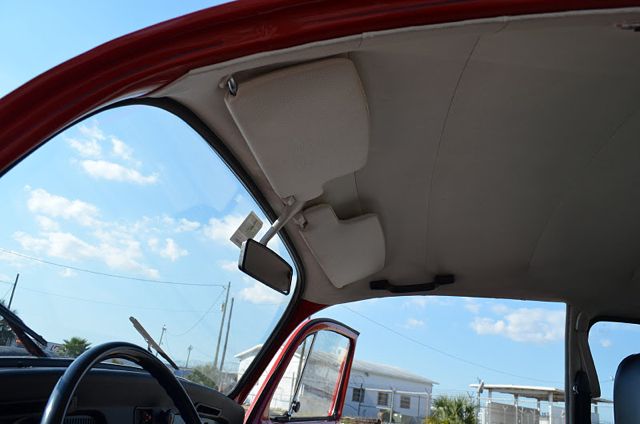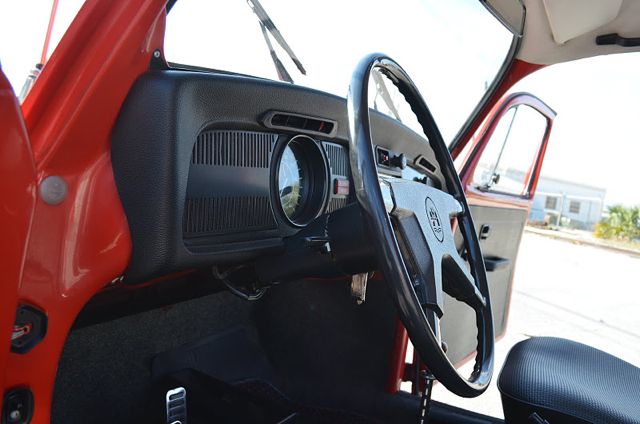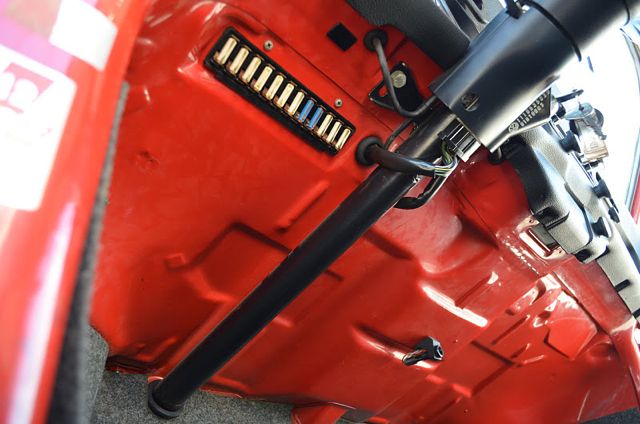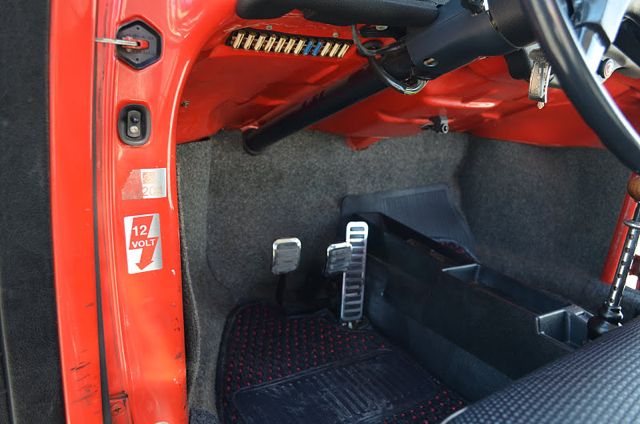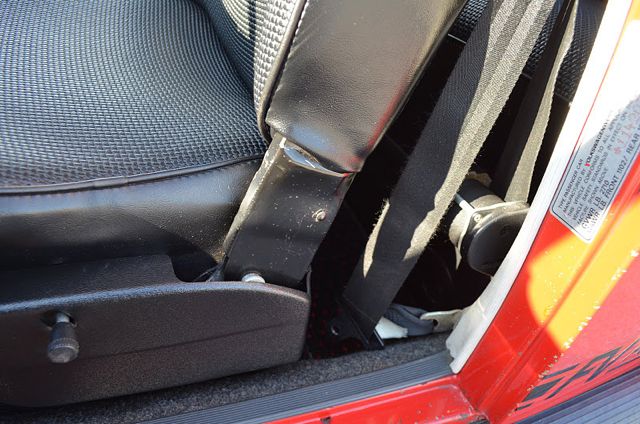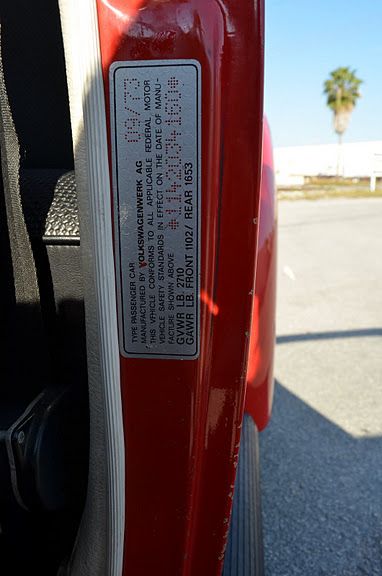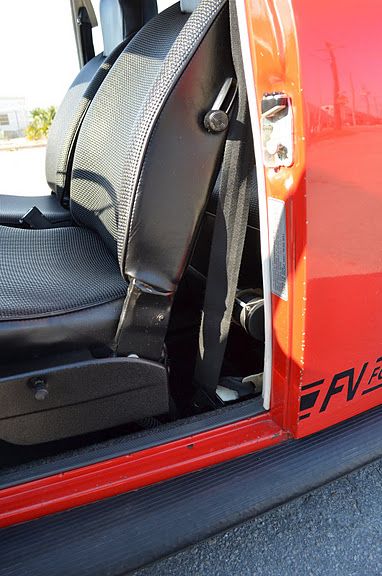 So clean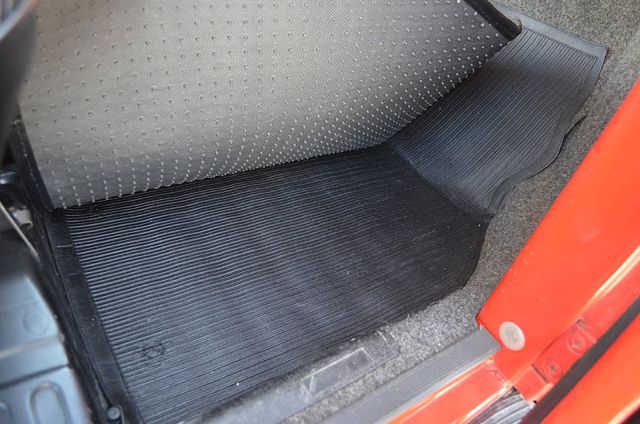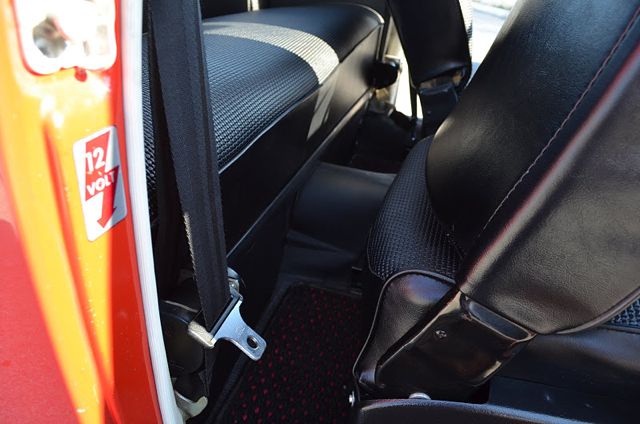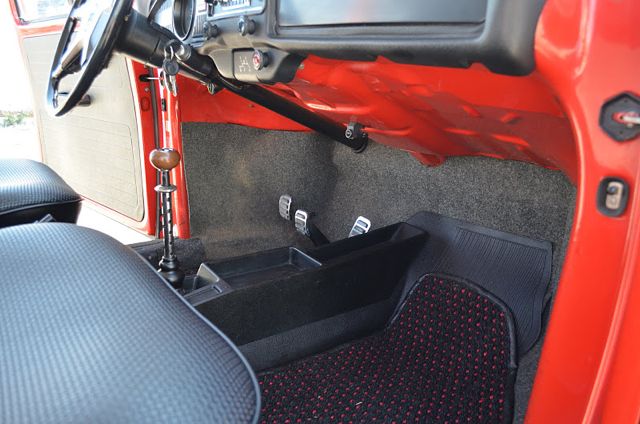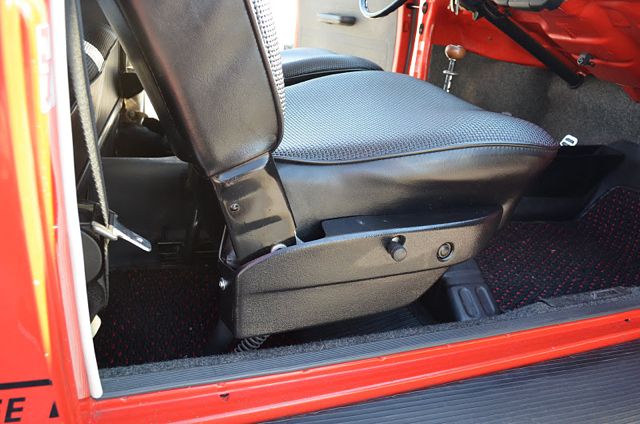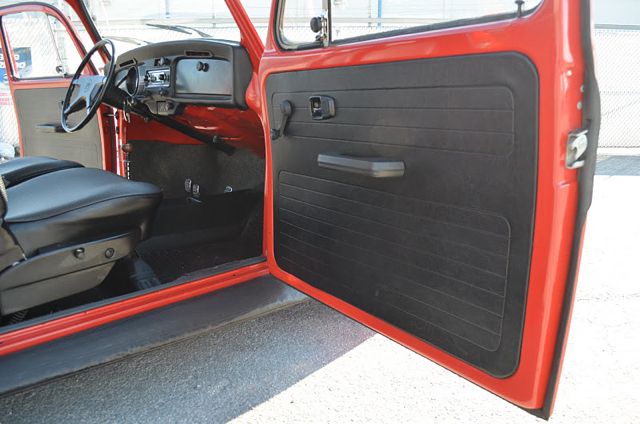 The interior is all original and in impressive shape.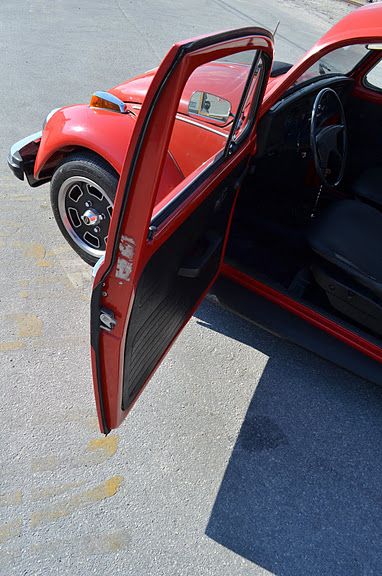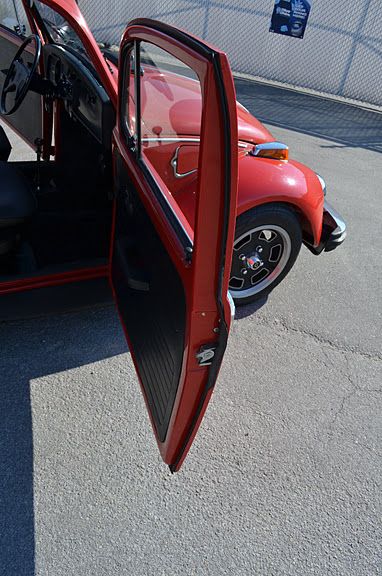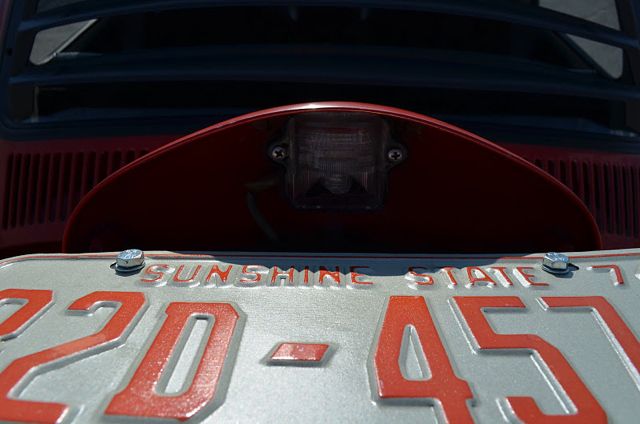 The engine is original and super clean and stock as well.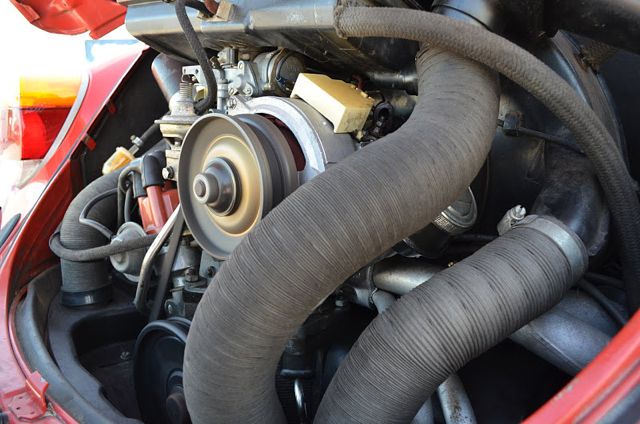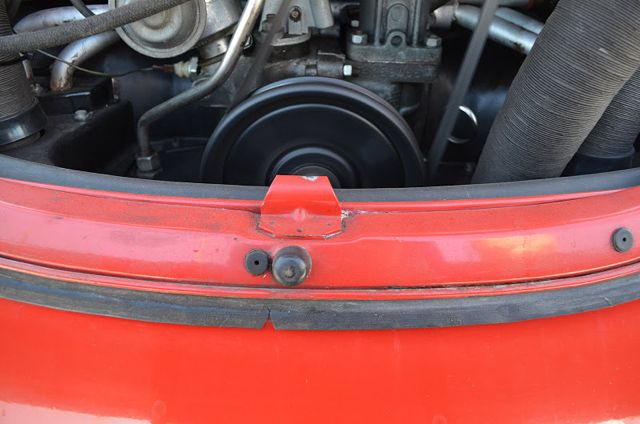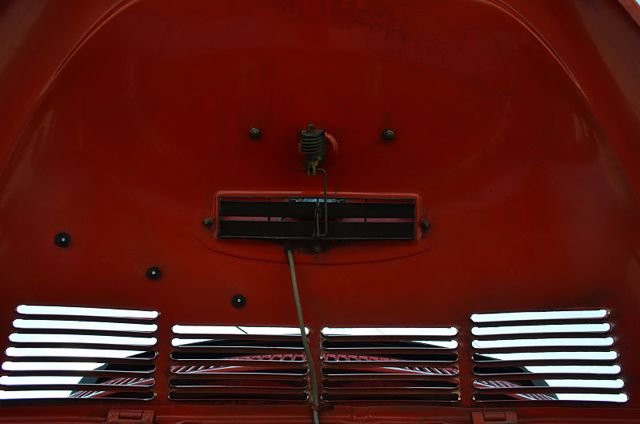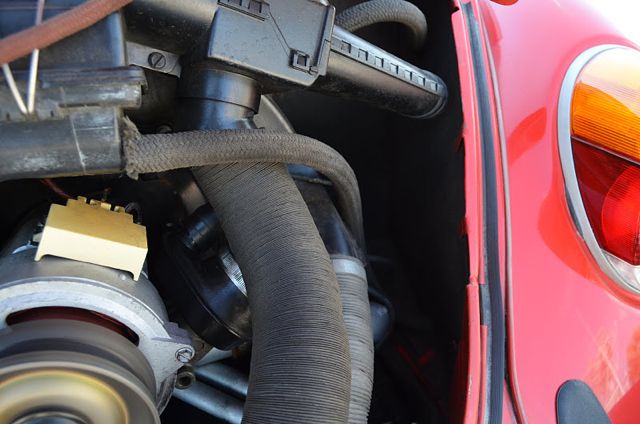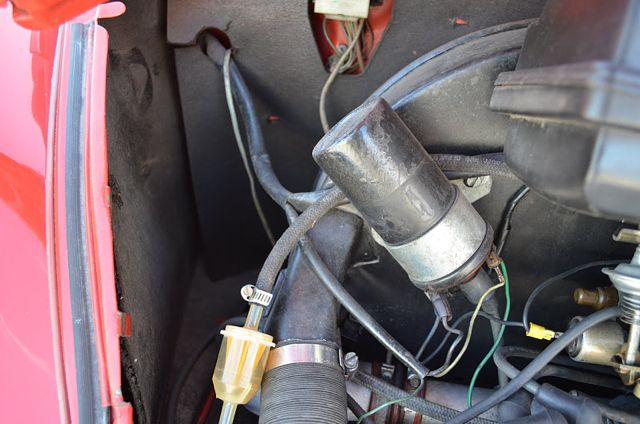 Very clean underneath.
The car has only 50k original miles on it since new...that is right.
And the engine looks to have been rebuilt quite recently...it is like new under here!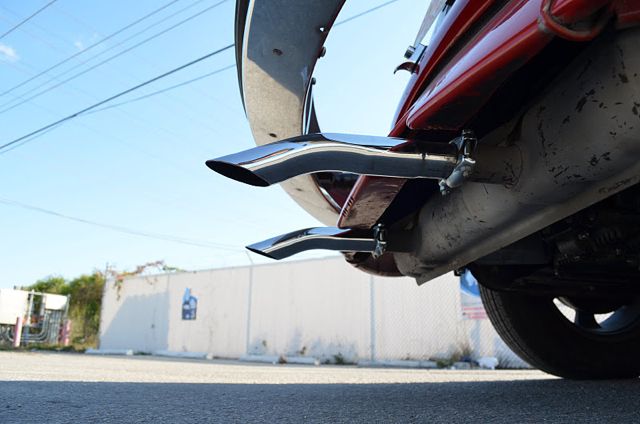 Nice turn down pipes...slick.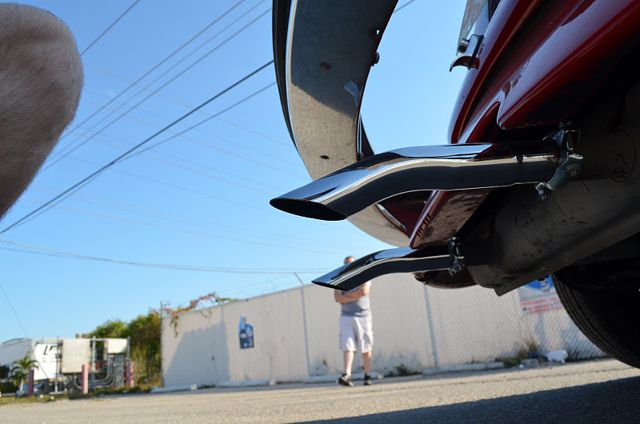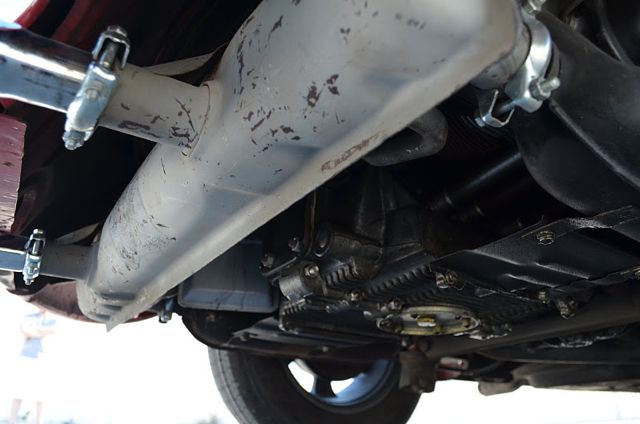 Muffler is new.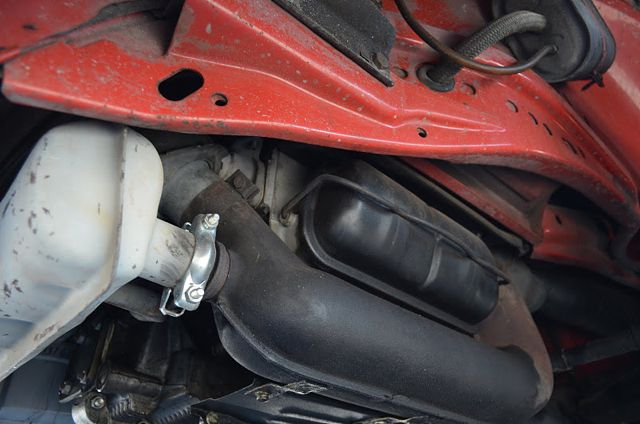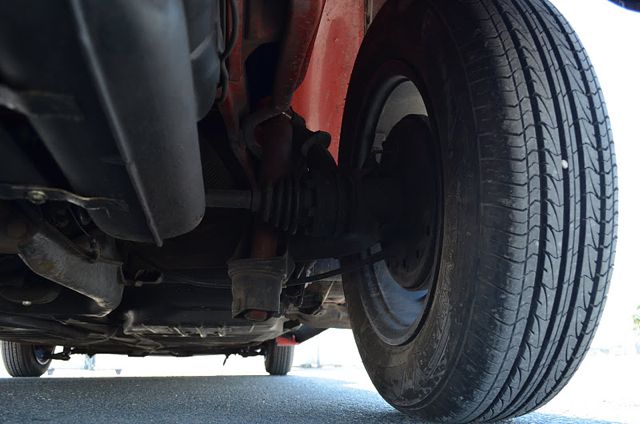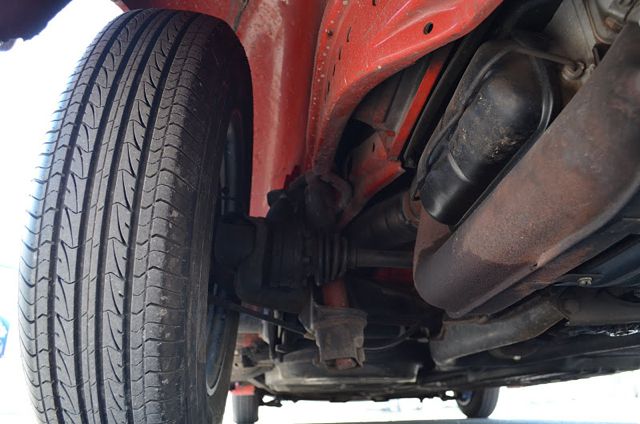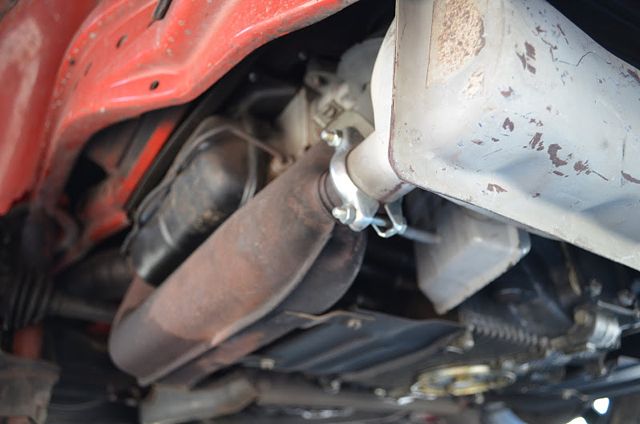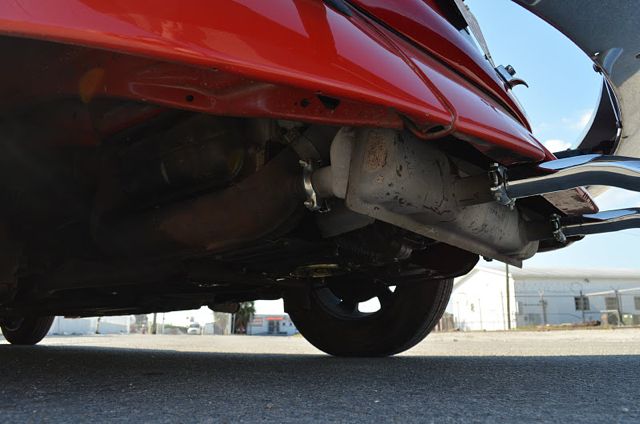 Rear bumper excellent.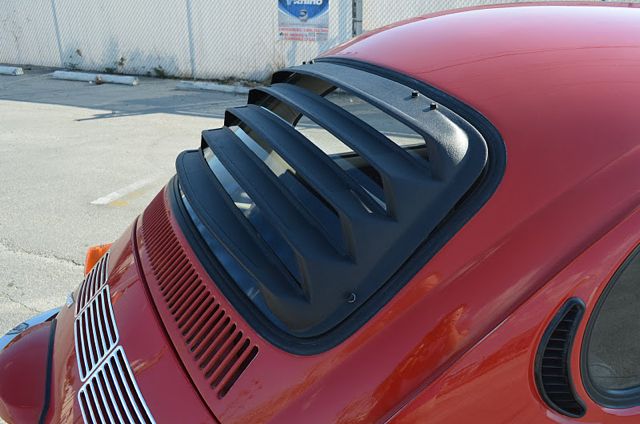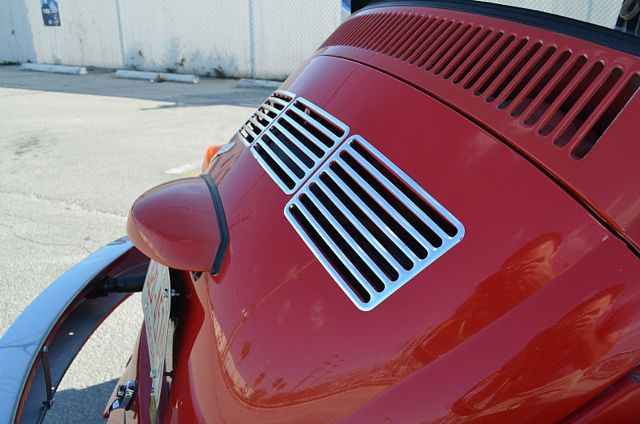 Rear vent trim is another period accessory.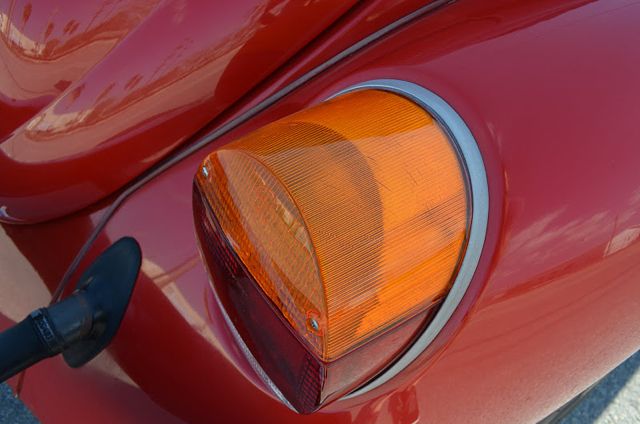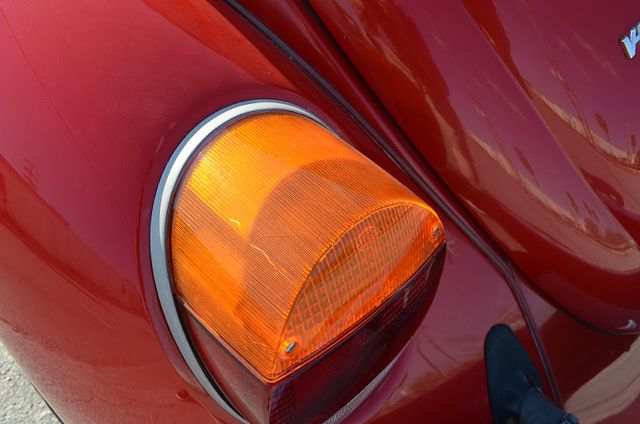 Taillight lenses are originals and are very clean!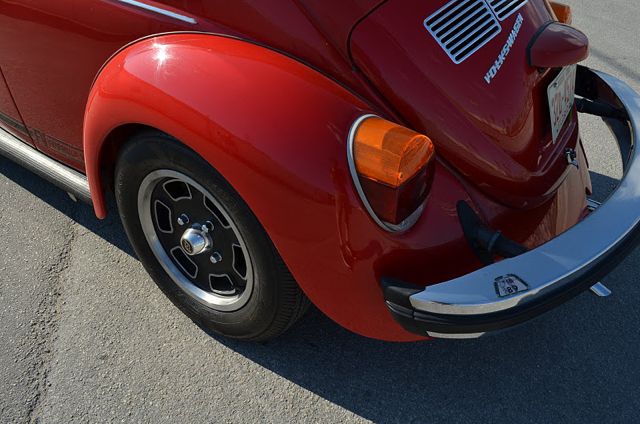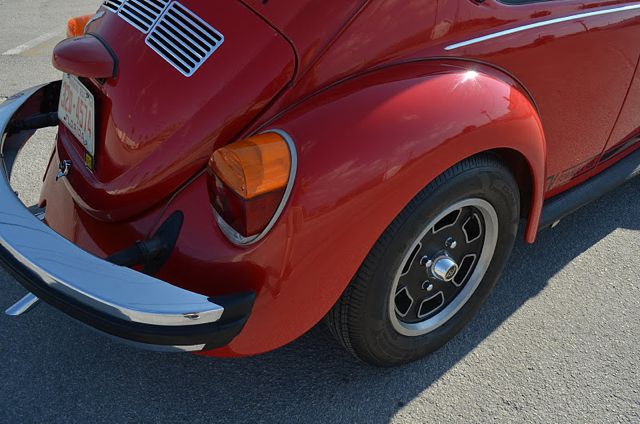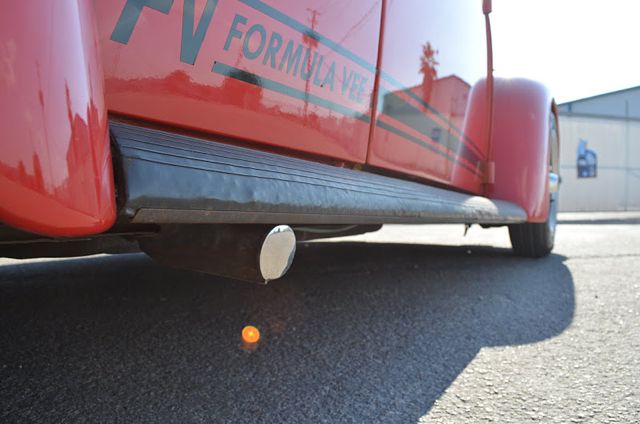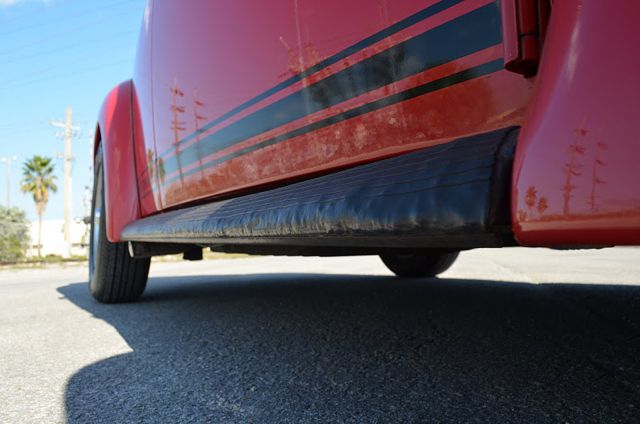 The original runningboards are a tad bit bumpy...a little rust forming under the rubber most likely.
It is not wildly noticeable and it would of course be an easy fix.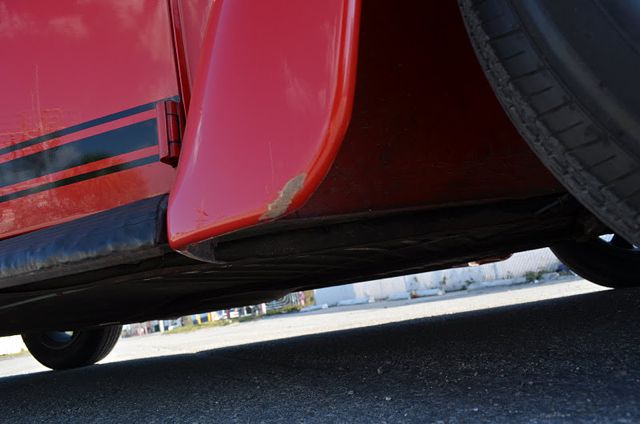 A couple of small paint flaws here and there...but still very nice.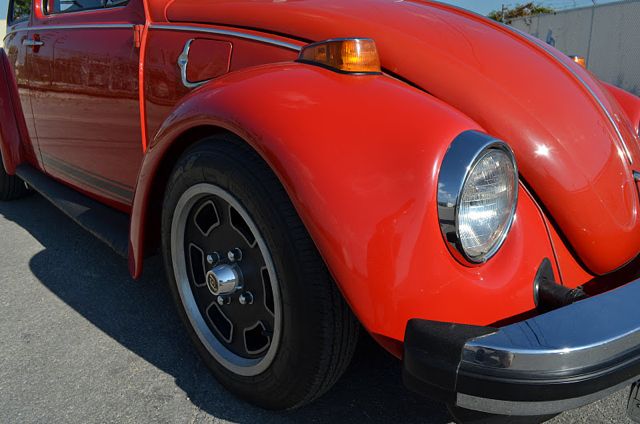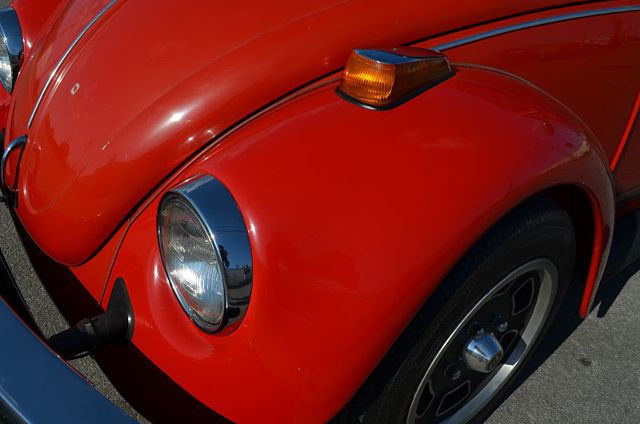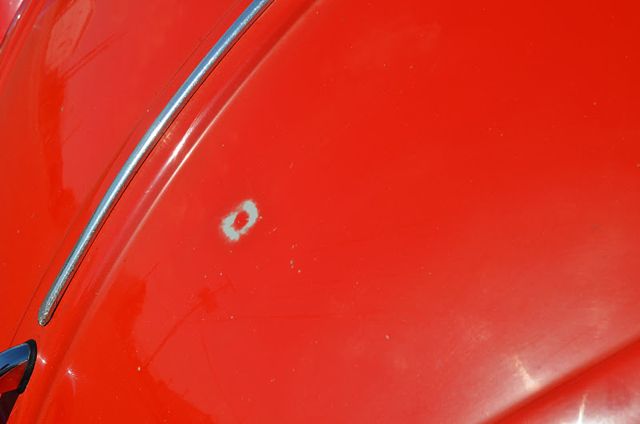 Here is a small wear through spot on the hood.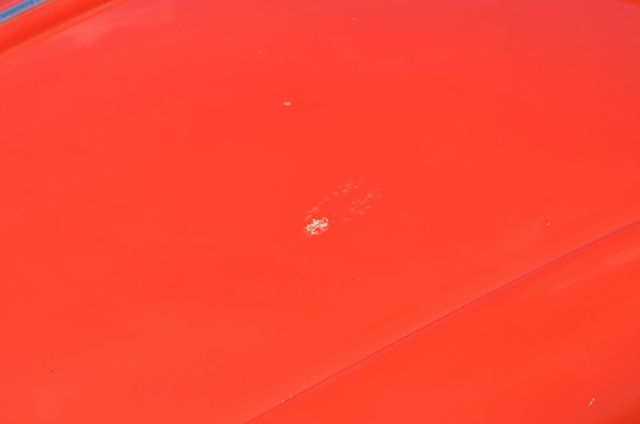 And another small bird doo staning in another spot.
In closing though, this is an impressive car in its condition and with the accessories and trimmings
it makes a very attractive period vehicle that will make a fantastic driver and weekend show car.
Any vintage Beetle in this nice original condition is a rarity...they are only original once!
Asking
$8,500 obo
Will entertain interesting trades as well...what do you have?
---
For More Info...CALL
951-767-1600
or email
oldbug@earthlink.net
---