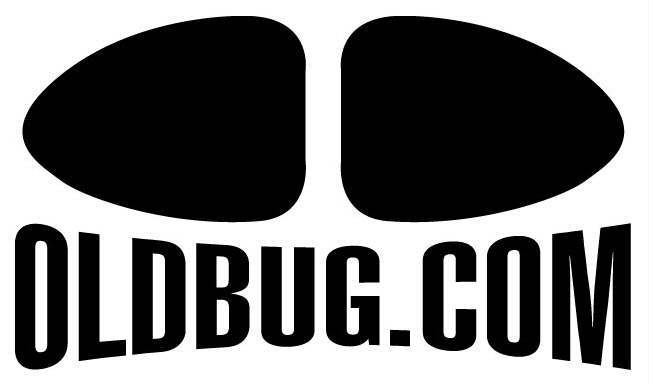 1970 VW Beetle Convertible For Sale
---
SOLD! Please CLICK HERE
For All Current Listings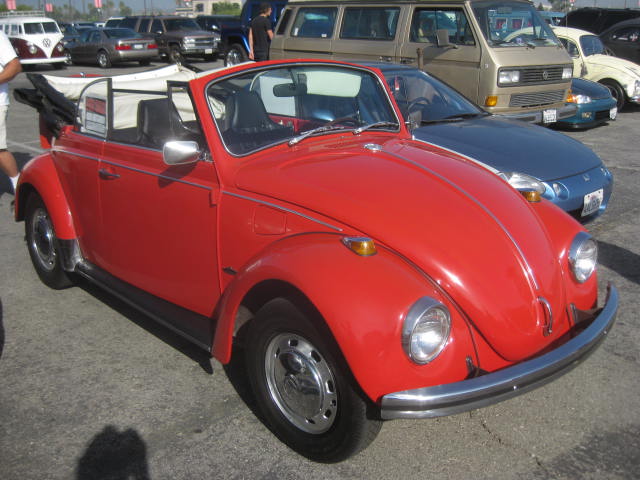 This is a nice clean, excellent running and driving 70 Convertible.
Its not a fresh restoration, which is why I like it so much.
The paint has the most gentle fade to it, it gives it character and yet it is still nice enough
that it gathers compliments on the road. Its hard to describe...it has the comfortable pair of jeans look to it.
Its been well loved, yet driven (as it should be) and is not so nice that you would freak out if you scratched it
or left it in a parking lot somewhere.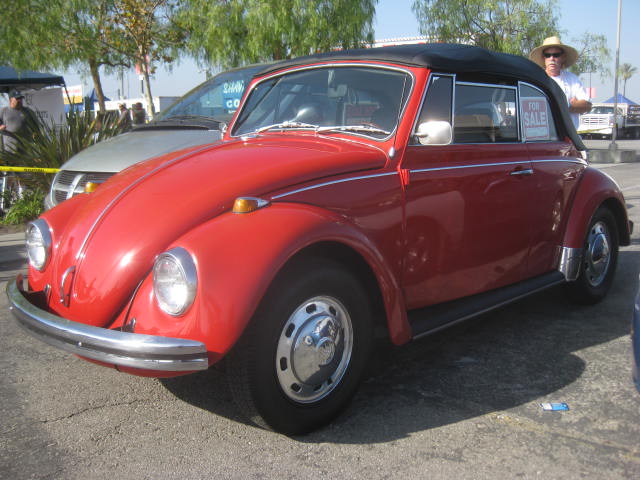 The body looks quite nice overall...a couple chips and scratches and minor bruises if you look close,
but she still shines and has a nice presence to her. Has the look of a well preserved original
but Im sure it's been repainted and restored at some point in the past.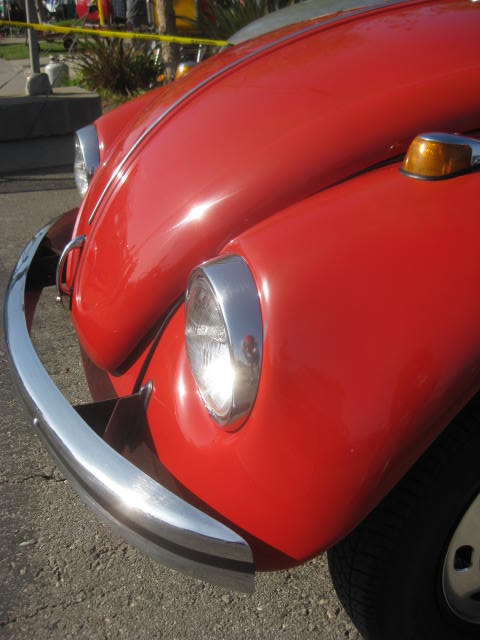 Bumpers and chrome are clean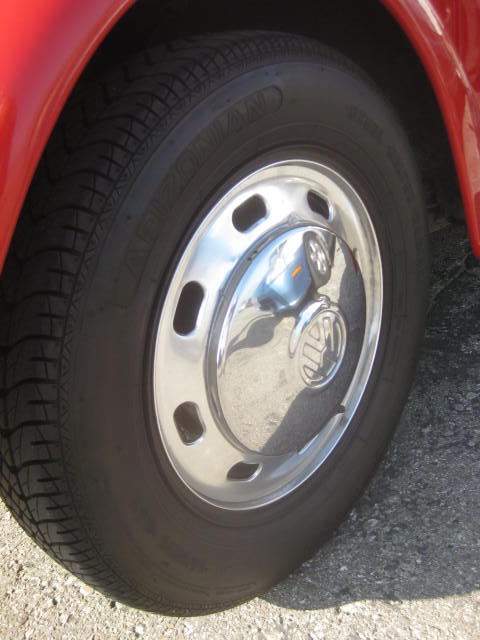 Tires are excellent...caps and trim rings on the wheels.

Glass is all good and the rubber seems decent.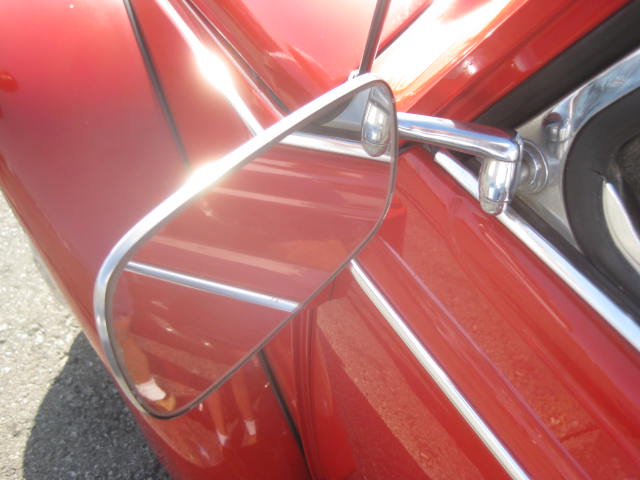 Turn the mirror in just the right way and you can see how cool you look driving it!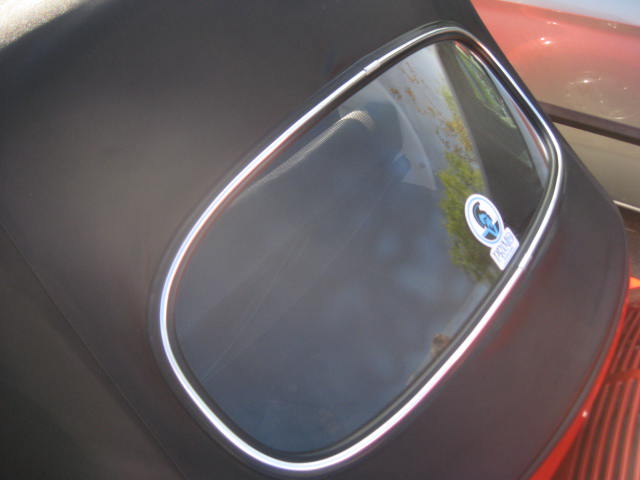 Top fits tight...no holes or damage.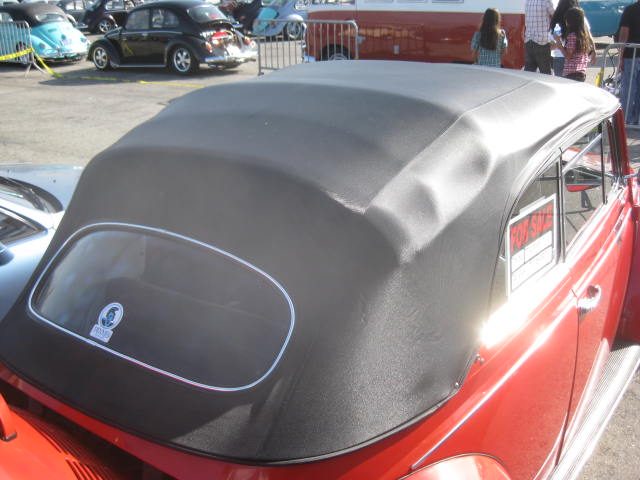 You can see along the side of the top over the windows that it pulls up just a bit
Pretty common fit issue...not a big deal, but I figured I would point it out.
Overall the top looks good.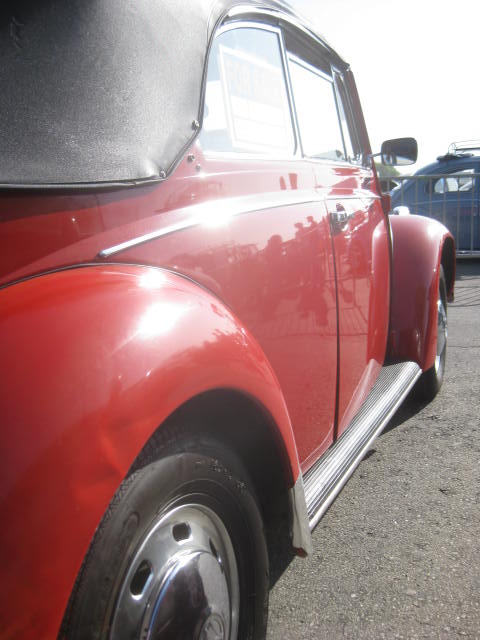 In this photo you can see a minor ding in the back fender here...looks nice and smooth down the sides.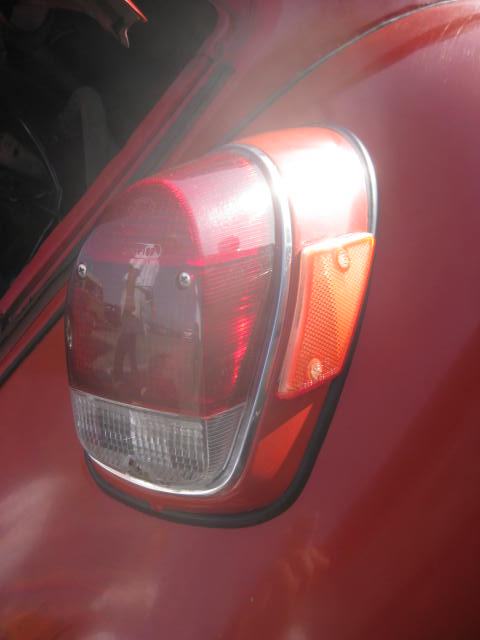 Taillights have the proper original side reflectors on them...lenses look nice.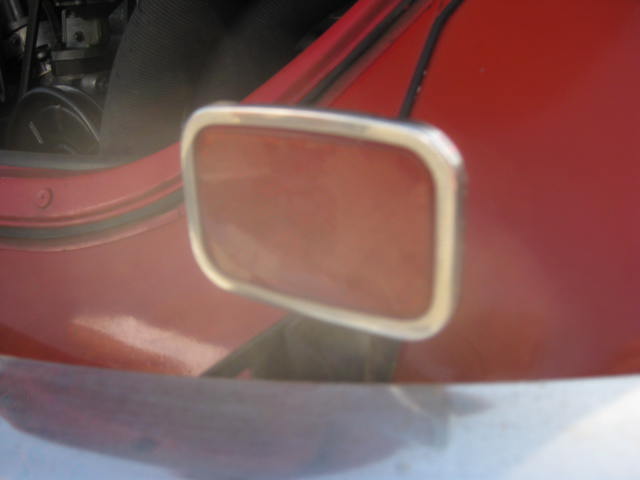 Even the little reflectors off the back bumper and present...these things are almost always gone!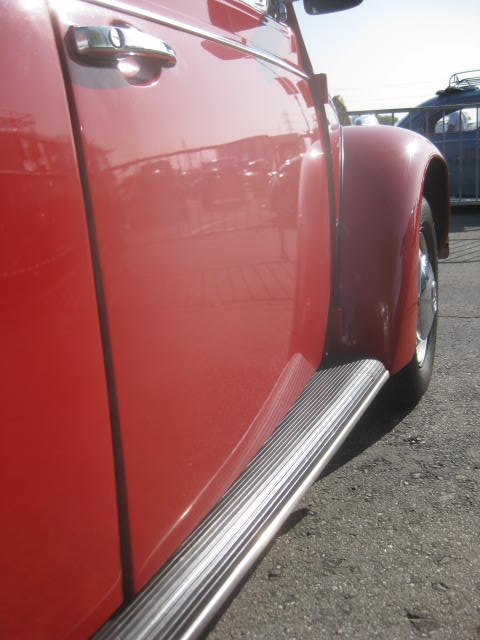 Another shot down the side...running boards look very nice.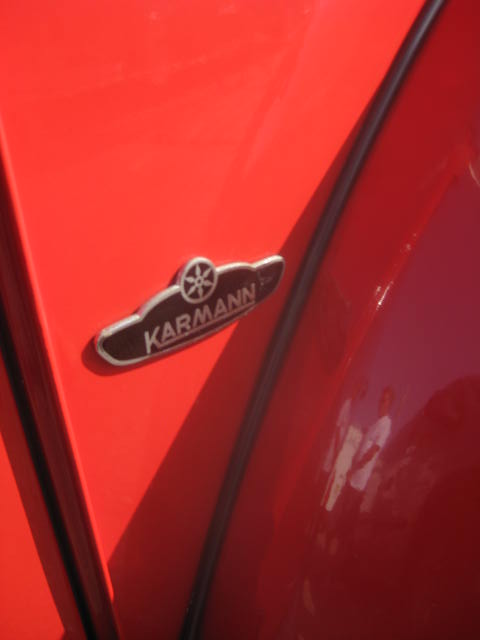 Karmann body badge, fender beading looks good.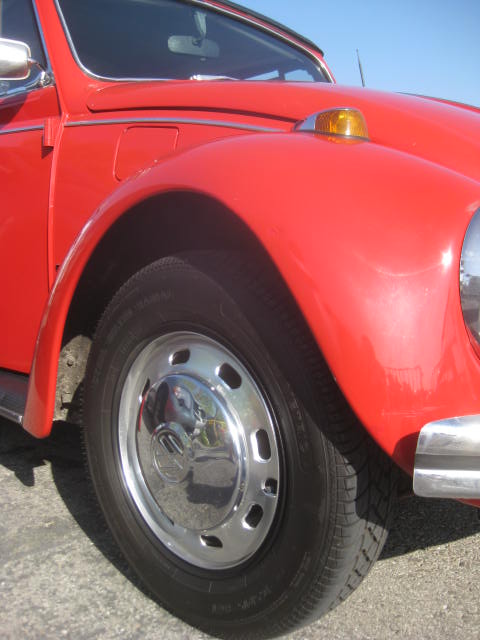 New tires on all four corners.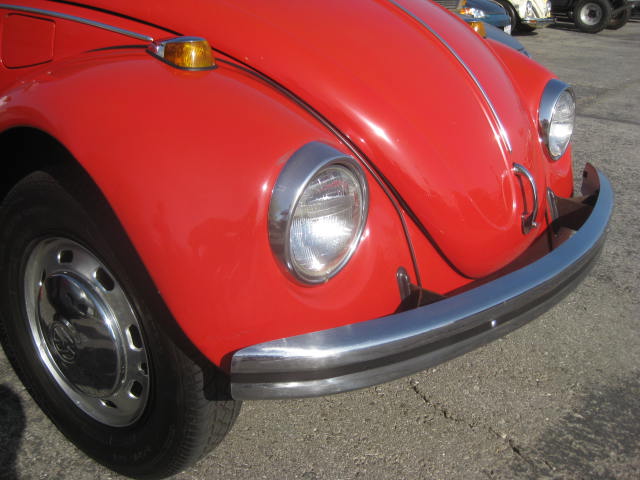 Front end looks nice...maybe an ever so slight bow out along the fender edge on the passenger front fender
Im being pretty picky here...I really dont think most folks would notice it
Everything seems to fit very nicely.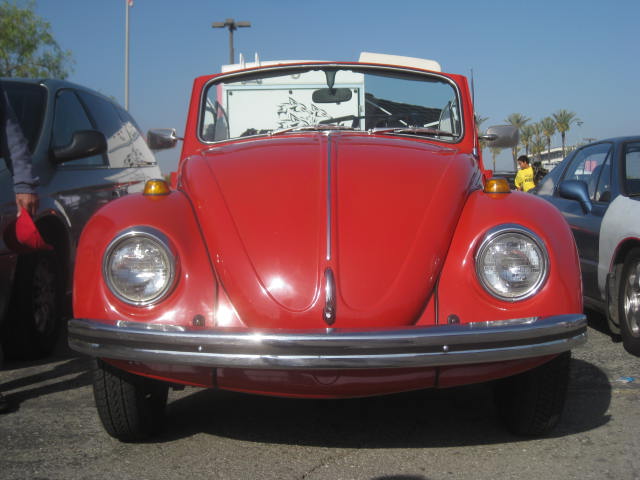 A happy face dont you think?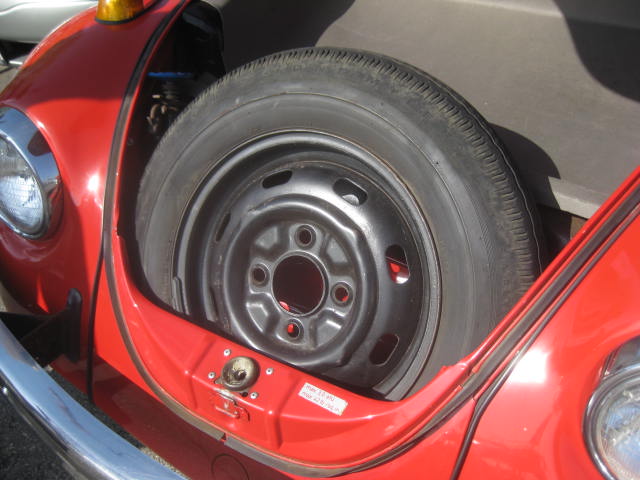 Spare tire and wheel...very clean under the hood.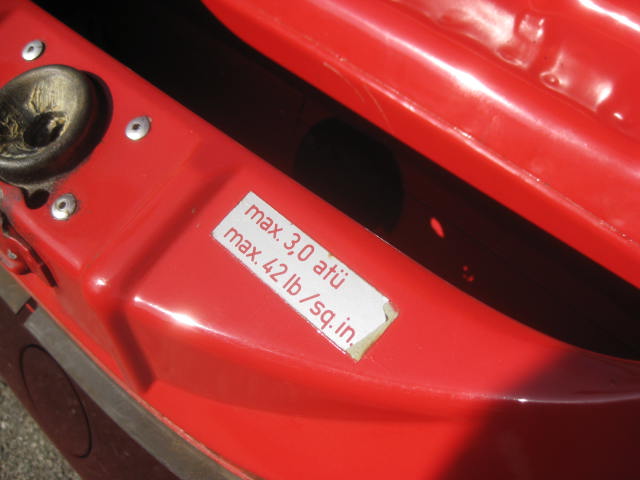 Original pressure sticker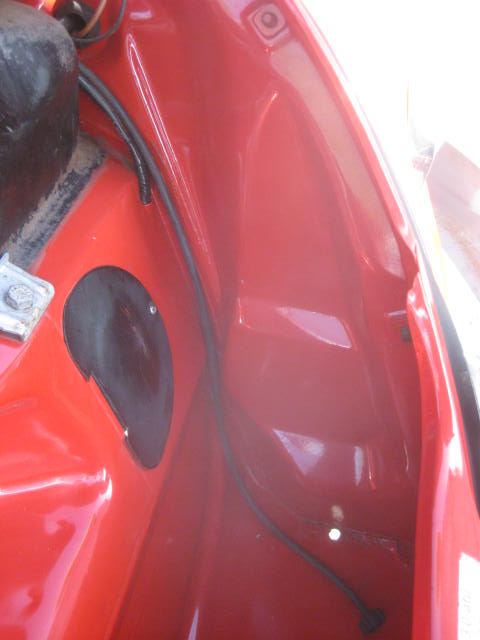 Super clean in the spare tire well!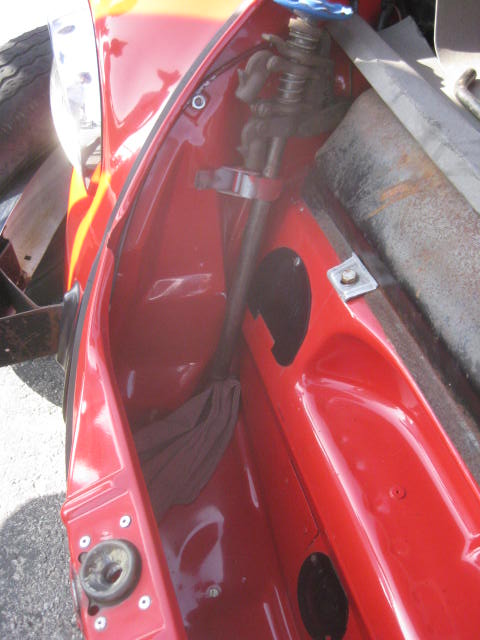 Original jack is in the holder...the original tool roll is present as well.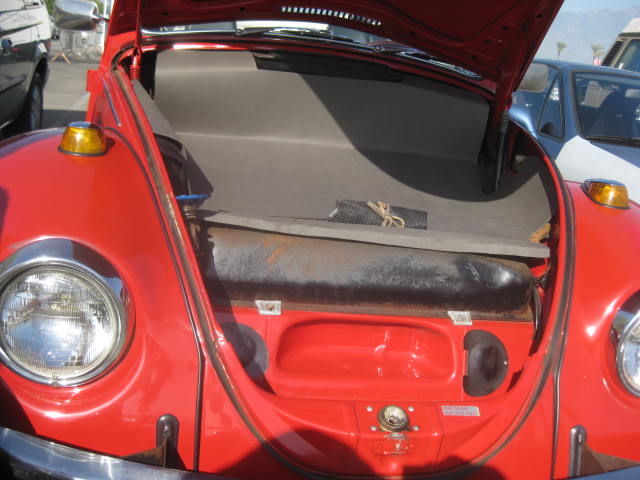 Pretty clean under here.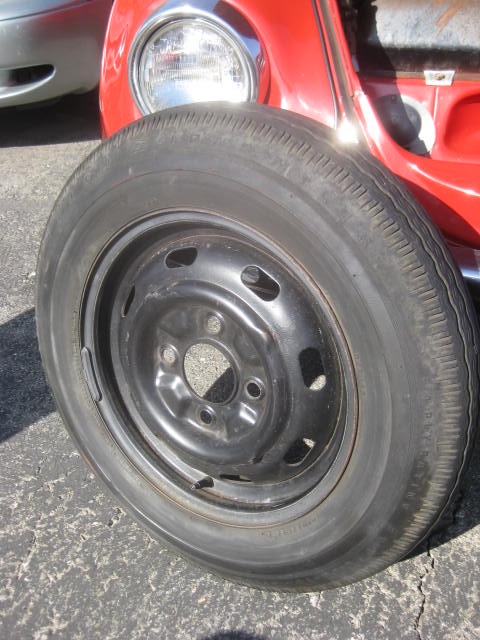 The spare...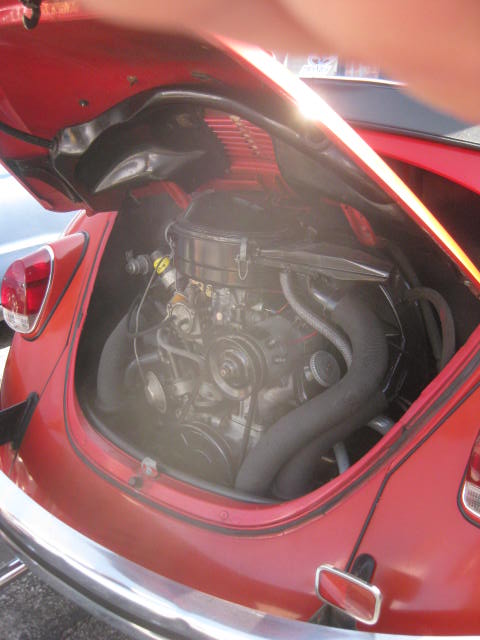 Engine compartment is quite clean as well and the engine runs excellent.
A very nice driver, it is currently owned by a VW mechanic and he has gone through
the whole car to make sure it all runs proper and is good to go.
Its a turn key driver...ready for adventure.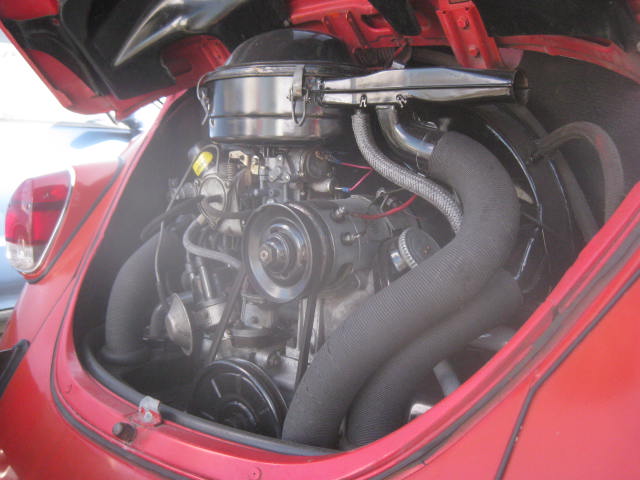 All new hoses, everything clean and tidy and properly hooked up.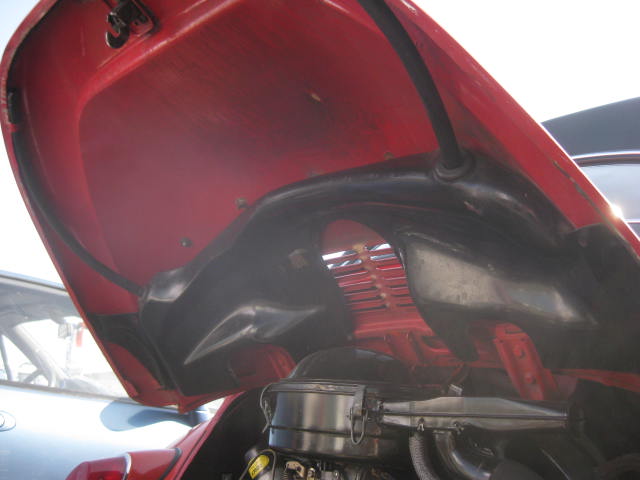 Decklid has the proper rain tray in it with the drain hoses.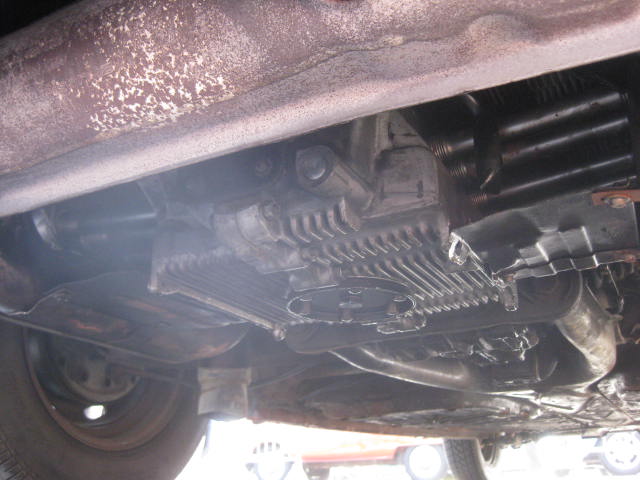 Nice and clean under the engine as well.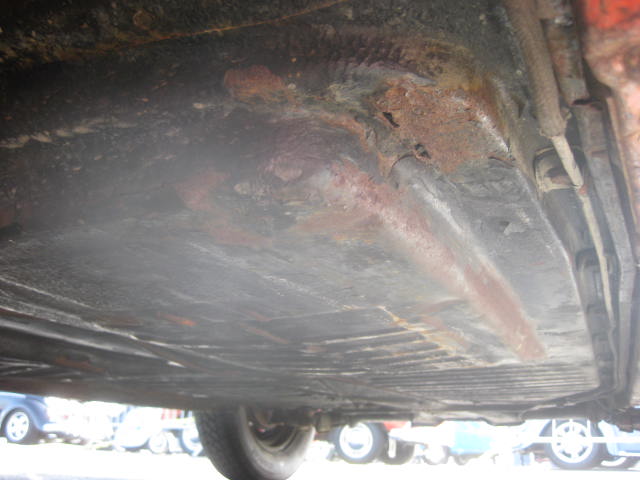 Floorpans have a little surface rust but appear to be solid and without issue.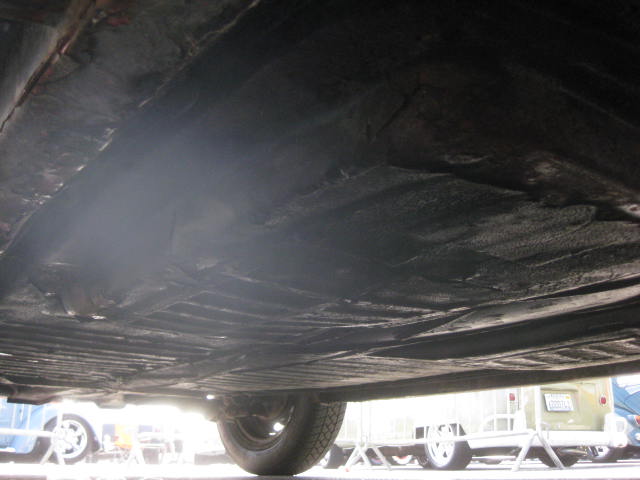 Sorry for the poor shot here... it's solid looking though.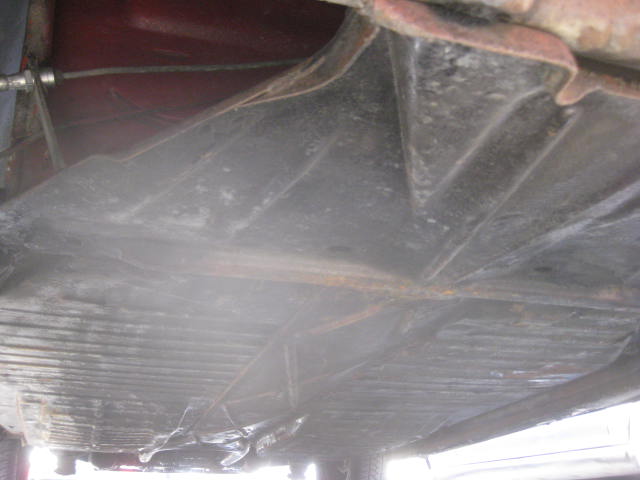 I think a fresh undercoat would help tidy things up and keep things solid.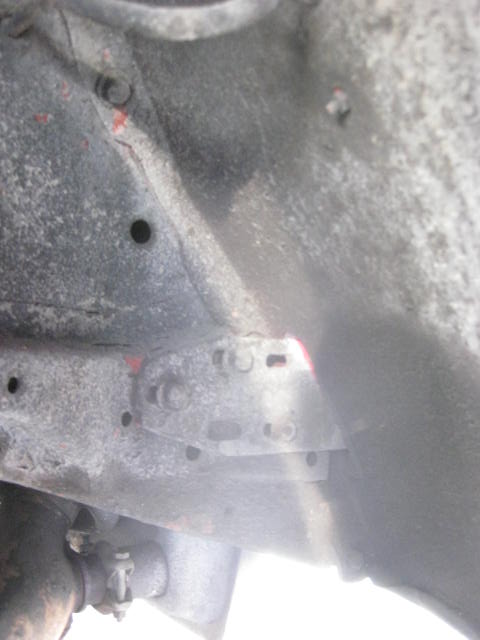 Fenderwells look very solid.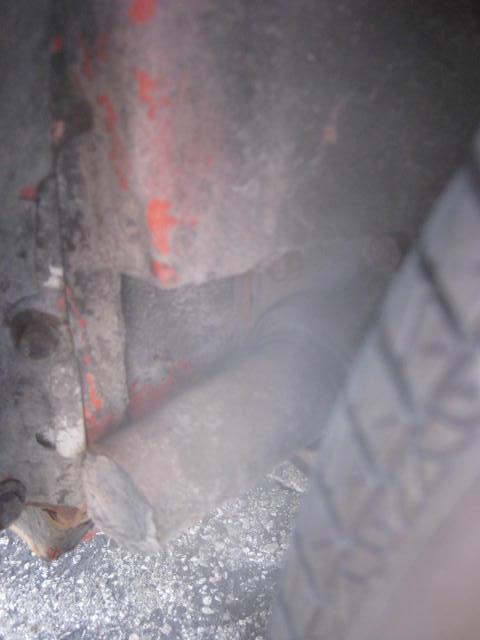 Here at the back of the heater channel is a common spot for rust...this one looks great.
Factory undercoating is chipping away in spots to reveal the original red paint underneath.

The interior is very nice. Great wood rimmed steering wheel and the red and black cocomats give it a nice sporty look.
Dash is clean and is fitted with a nice modern stereo. there is a hidden subwoofer in the back too.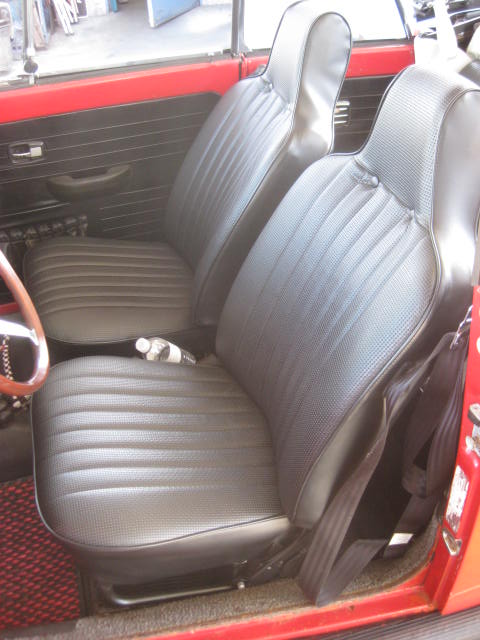 Seats are in very nice shape!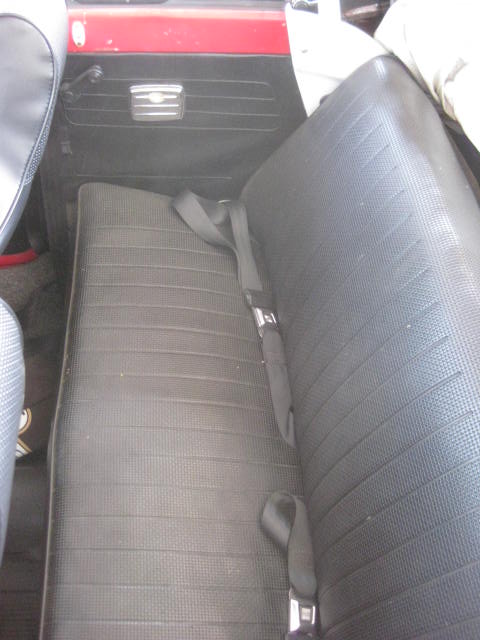 Back seat too!
Seat belts are there in all seating positions.

Door panels look pretty nice.
Door jams are clean.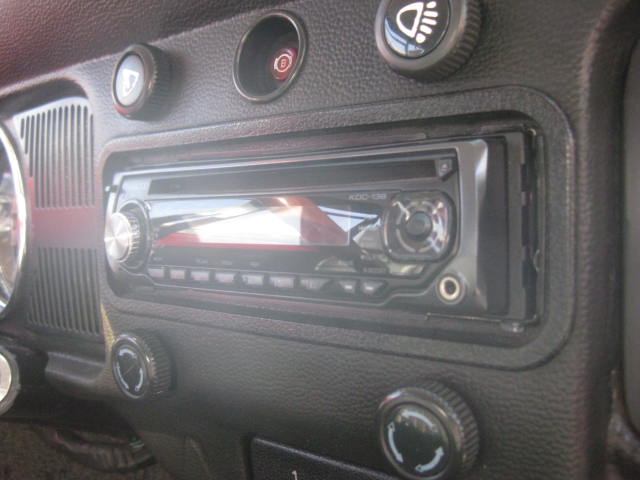 CD player in the dash...modern tunes for the drive!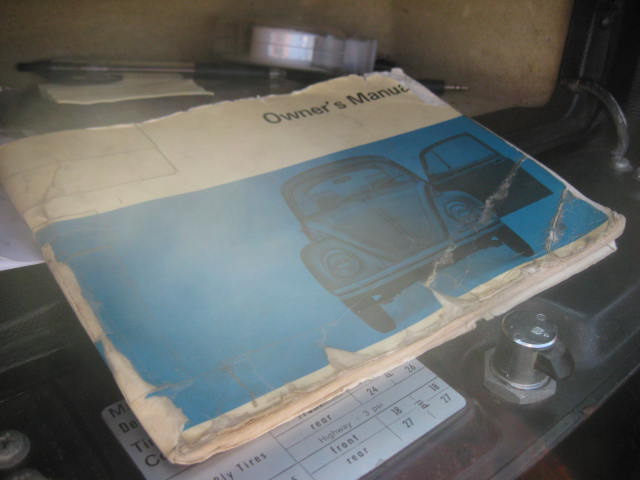 Original owners manual in the glovebox!

odometer reads 78,000 miles at the time of these photos.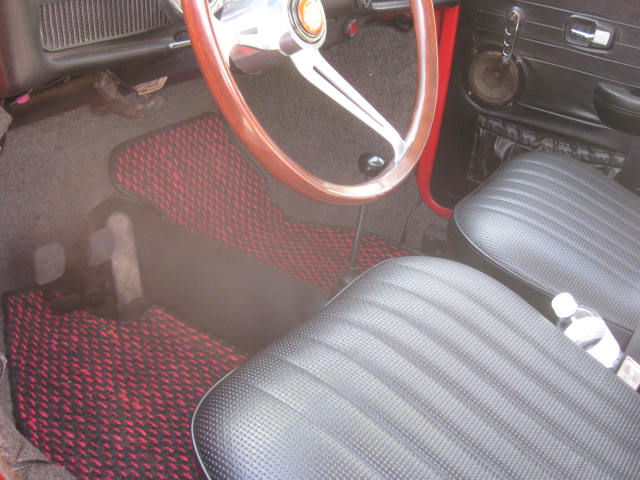 Love those coco mats!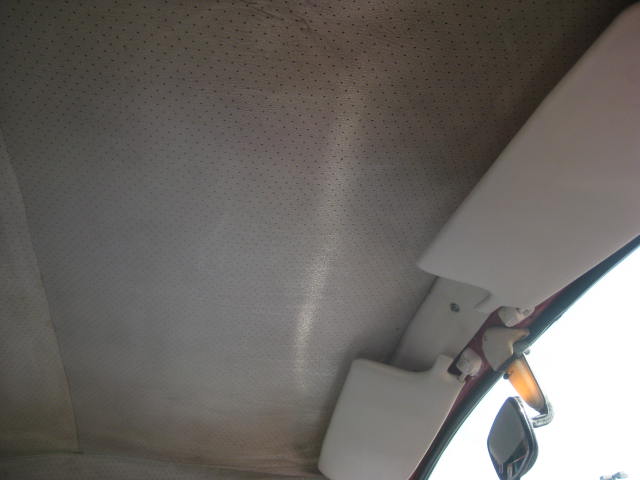 Headliner is perhaps a little aged...note in this photo that the domelight on the mirror actually works!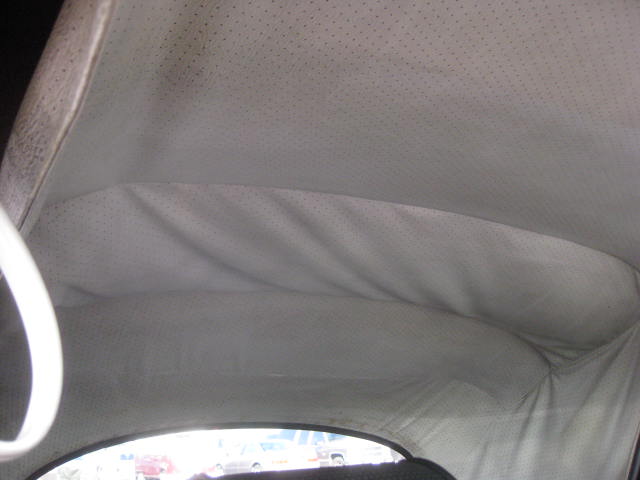 Just a bit of age and a tad bit wrinkly...but no rips or damage.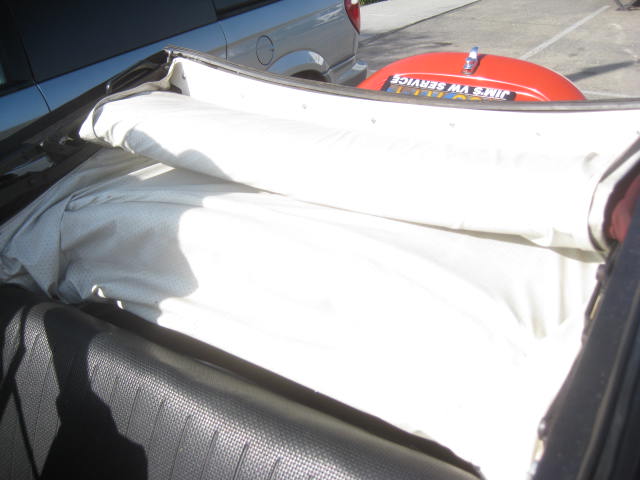 Top down it looks fine...and a top boot comes with it to cover this when the top is down.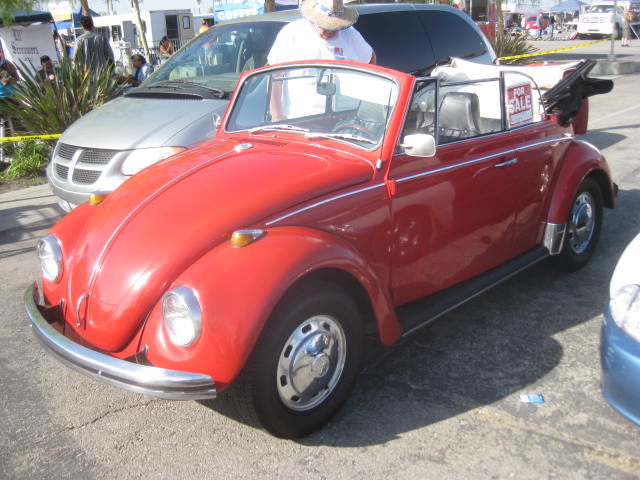 Nice car...prefect daily driver or fun weekend runabout.

Clean and tidy and mechanically strong, if you are looking for a nice play toy that wont break the bank...this is
a very good choice to consider. A solid California , original red Beetle convertible.

SOLD! Please CLICK HERE
For All Current Listings

---

For More Info...
Call 951-767-1600
or email bugnbox@earthlink.net


---