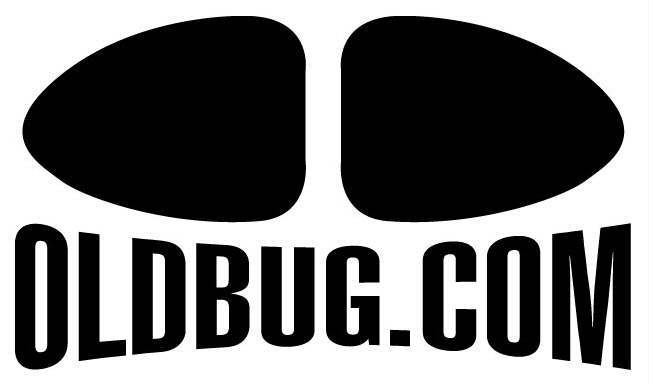 1964 VW Beetle Sedan For Sale
---
SOLD! Please CLICK HERE
For All Current Listings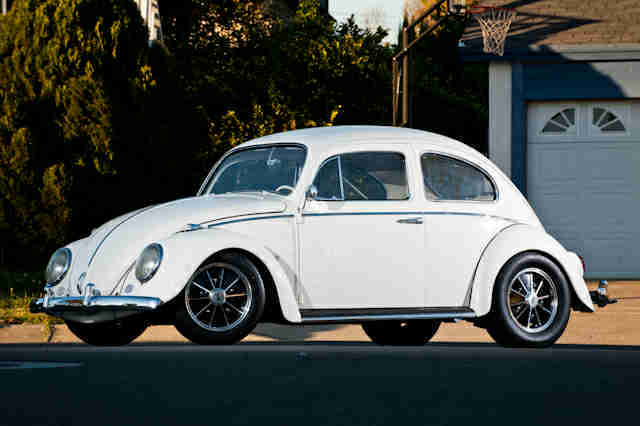 This sweet 64 Sedan is a clean one.
Located in Southern California it captures the Cal Look style perfectly.
So clean, so subtle, yet ready to perform!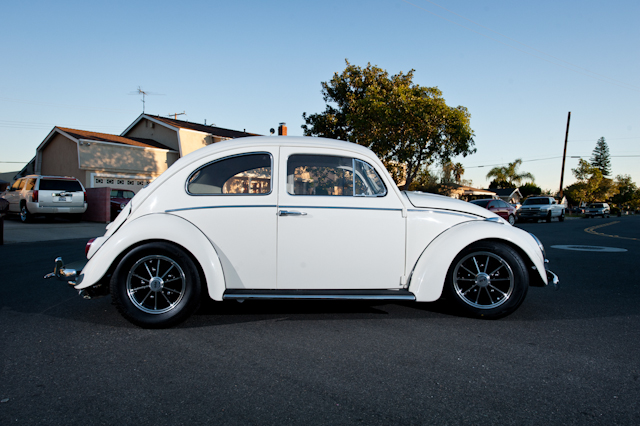 Everything is pretty much new on this car...paint, interior, engine, trans, front end...etc etc...
it is "done" and "done well"!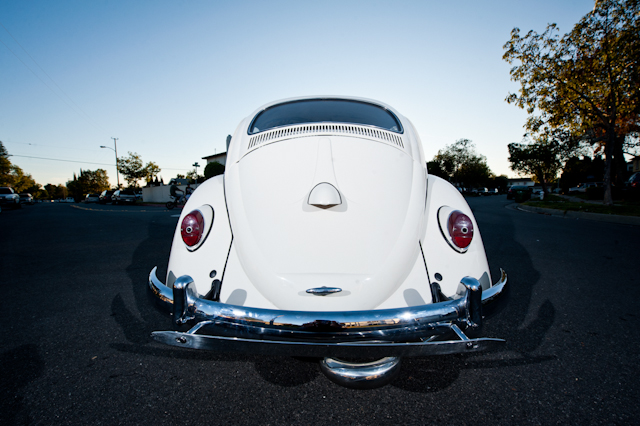 The car was built by a shop called Cherry Alley Hot Rods with many special bits farmed
out to the best of the best in the scene. Engine by Clyde Berg, Trans by Rancho, Interior by Orange Auto Upholstery...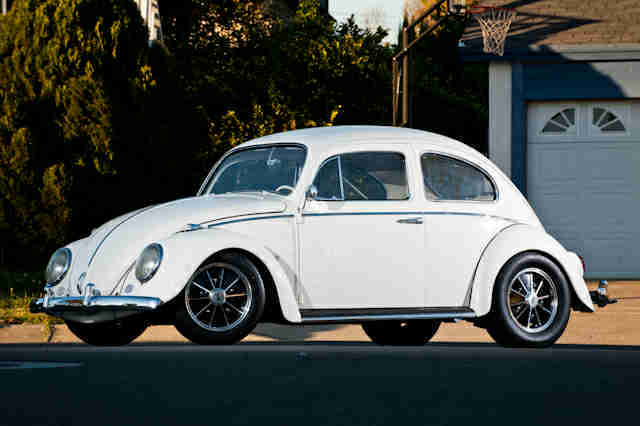 The stance is just right...low but not "slammed"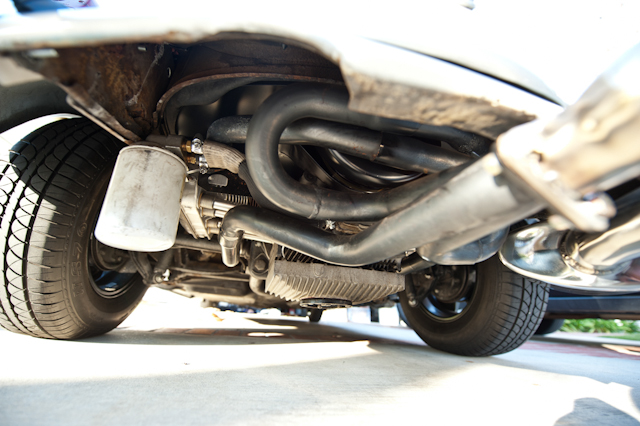 The underside is clean, but not flawless.
This is a car that was built to drive as well as show...but it is not a "trailer queen".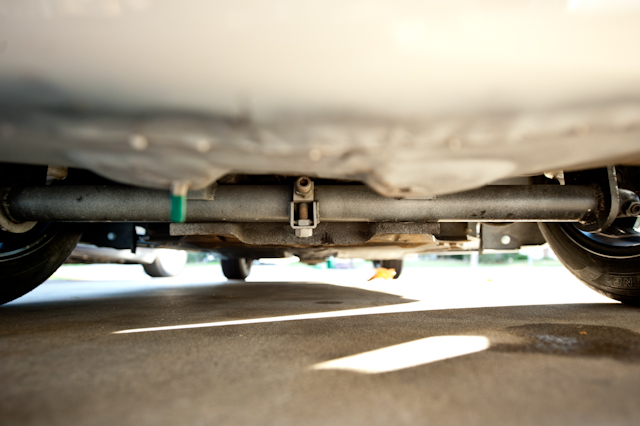 2inch narrowed adjustable front beam, new tie rods, new steering box, new wheels and tires.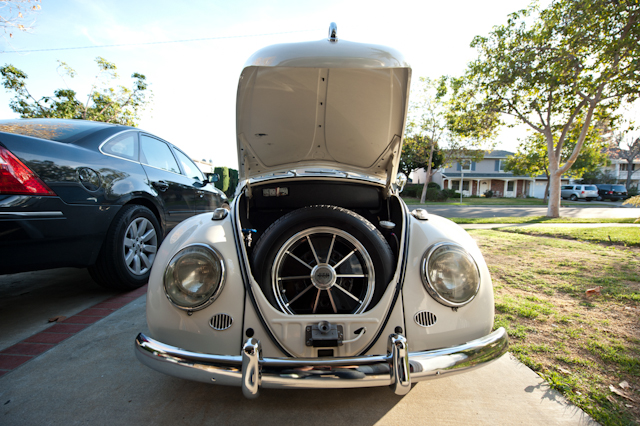 Matching spare under the hood.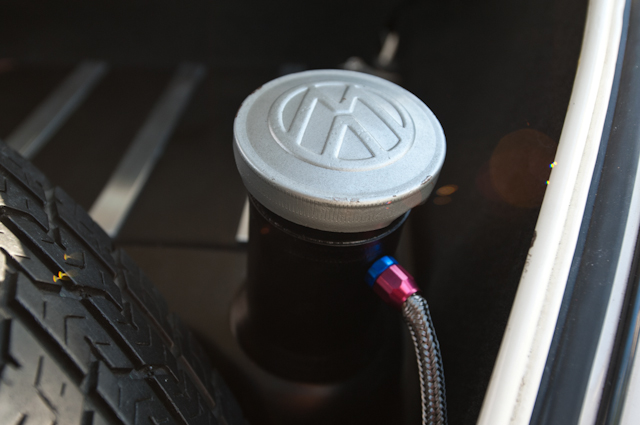 Nice level of detail wherever you look.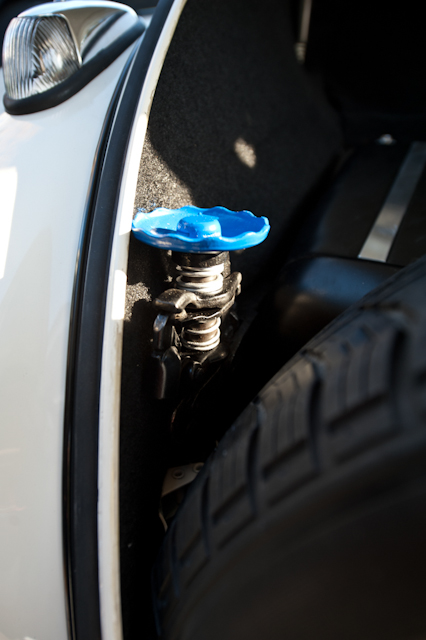 Even the jack is dialed in super sweet.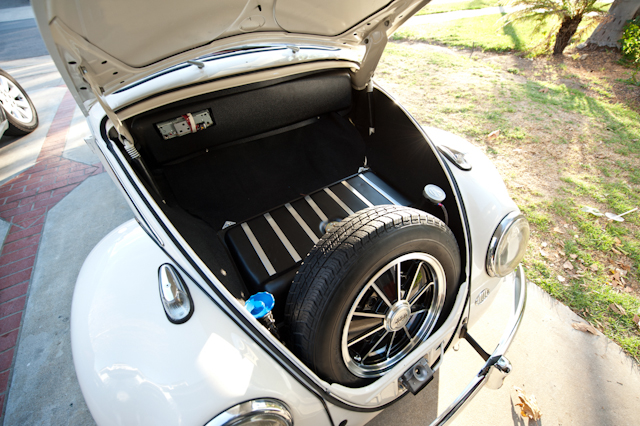 Nice!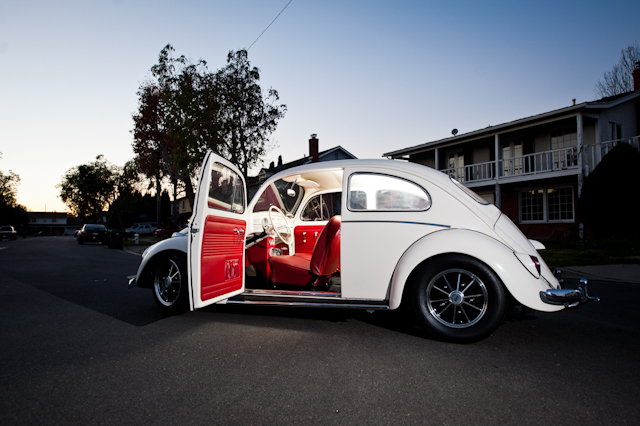 The white exterior is perfectly offset by the red interior...taking a pretty plain car and making it something special.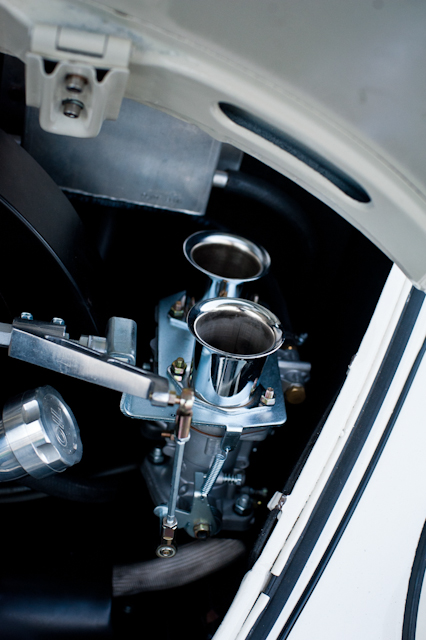 The engine too is something much more than normal.
This Clyde Berg built 1776cc engine with 44mm carbs is super clean as well as being pretty quick!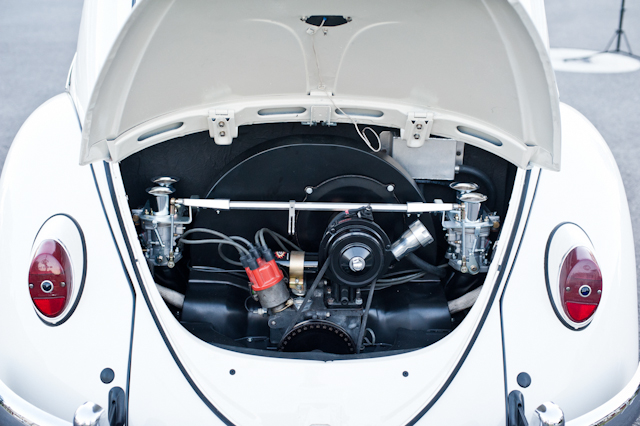 Very sanitary...built to go and clean enough to show.
But no silly chrome or bling...just done super clean.
And with a Berg built engine, you know it is done right...Clyde is "the man!"
Coupled with a Rancho "Pro Street" trans...it is a great package.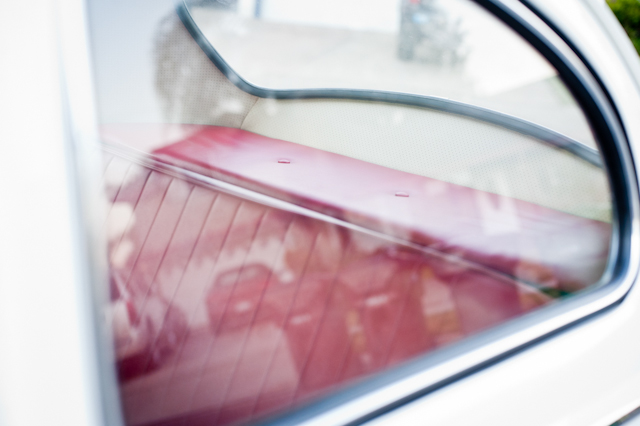 All new window rubber and body seals...all new trim as well.
I like the panel behind the back seat...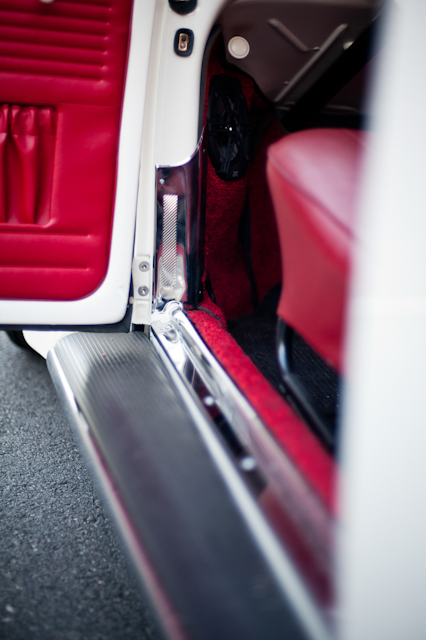 Very clean in the door jams and corners...check out the nice new hardware and such.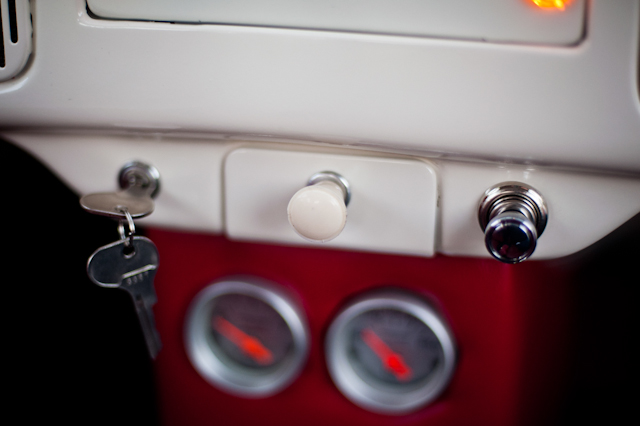 Sharp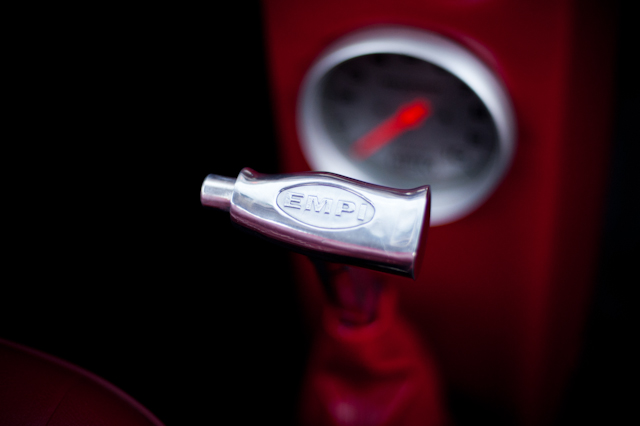 Empi shifter...custom console with Auto Meter gauges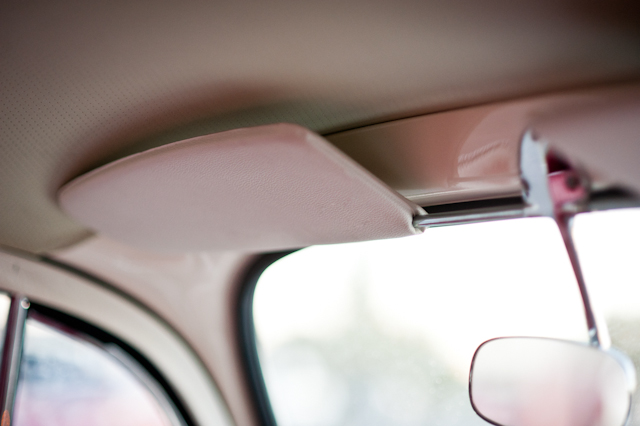 New visors and well fit headliner.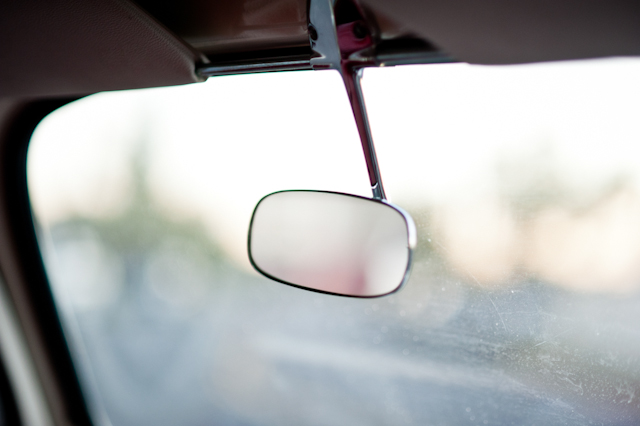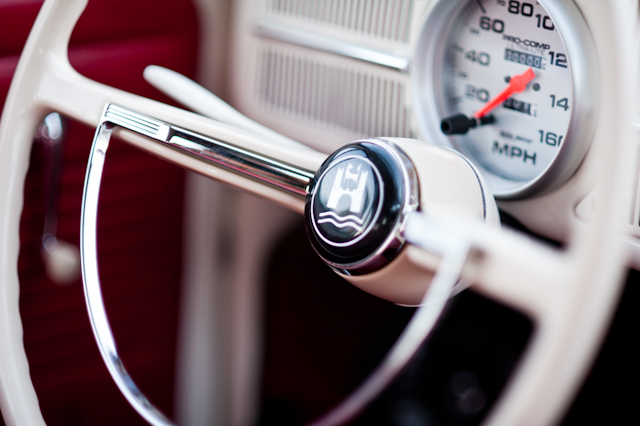 Restored steering wheel.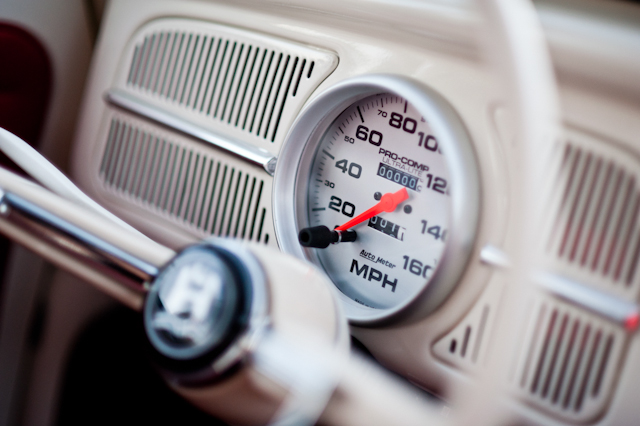 Auto Meter Pro Comp speedometer.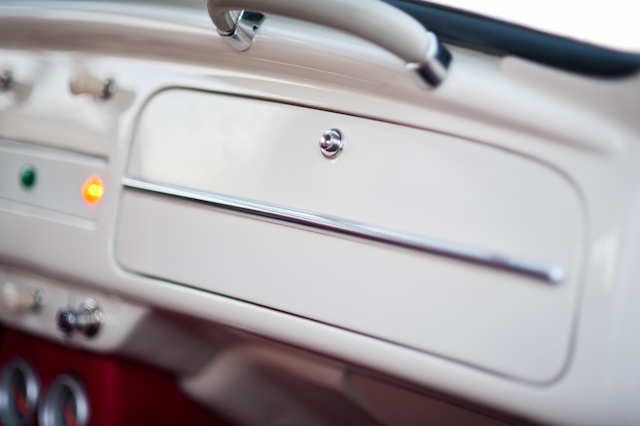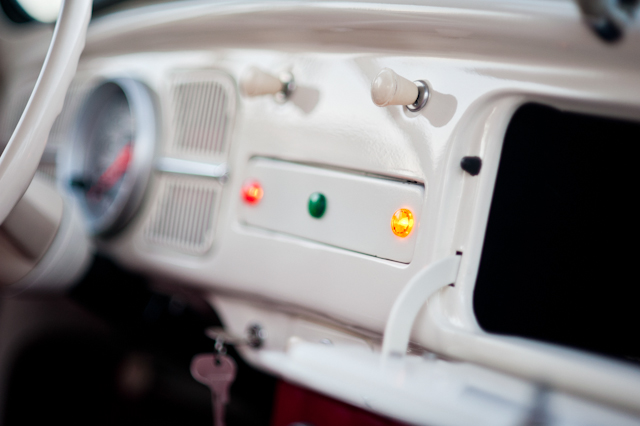 Radio block off plate with simple warning lights installed.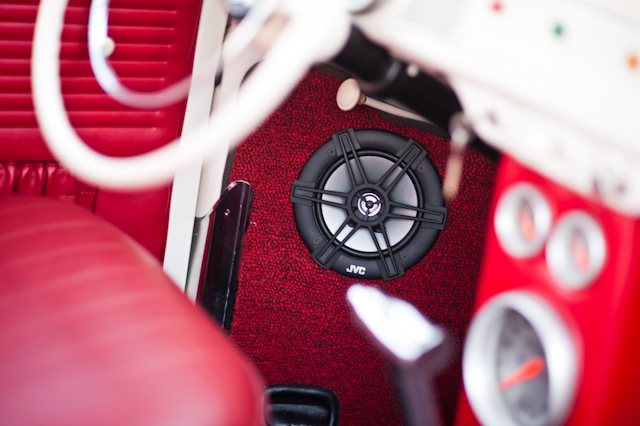 Modern audio system installed.
The tach and smaller instruments in a nice matching center console.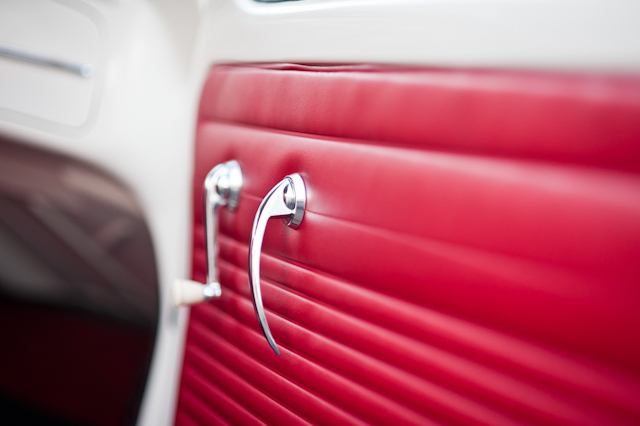 Door panels are cleanly done...I like the chrome escutcheons on the handles...a nice clean little touch.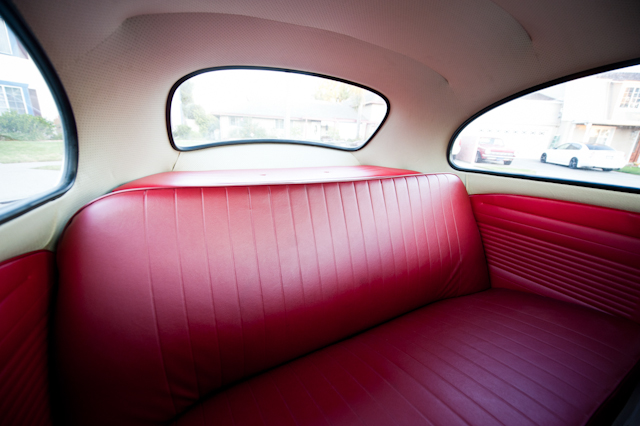 Headliner looks awesome, seats and panels are all new.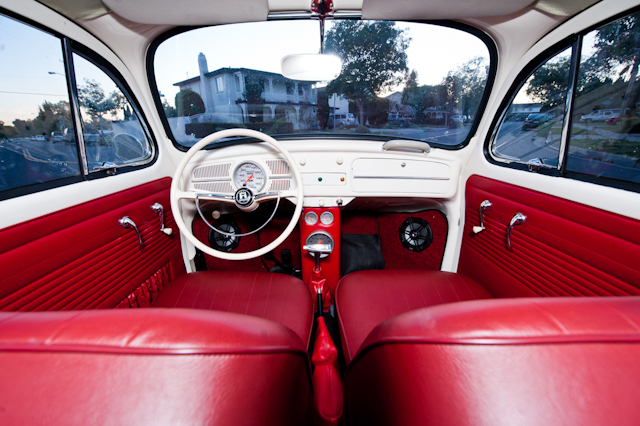 Great interior shot!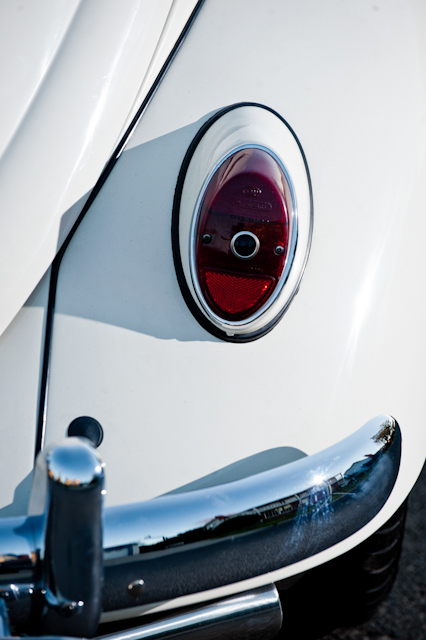 Taillights have "blue dots"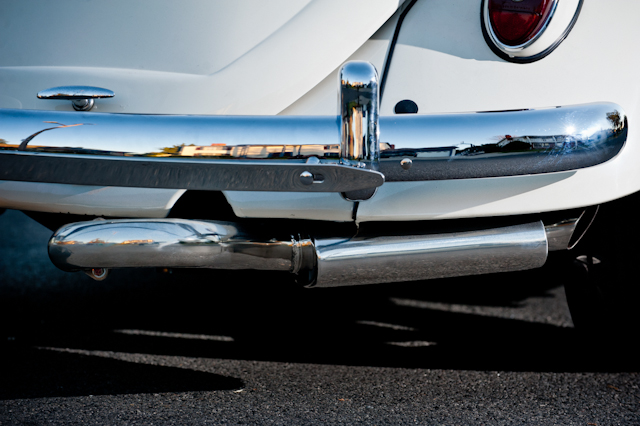 Stainless performance exhaust is highly polished.
Chrome is all excellent.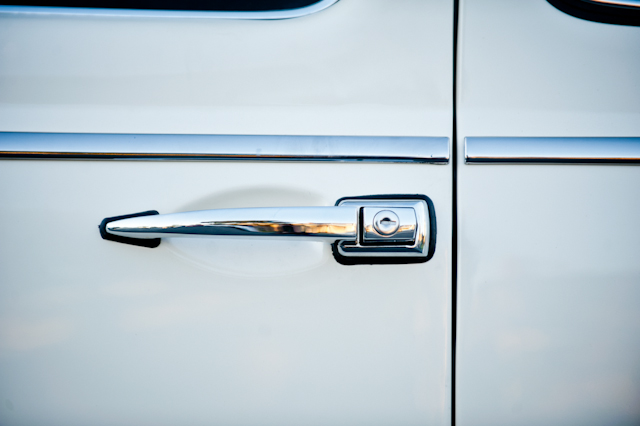 Stainless body trim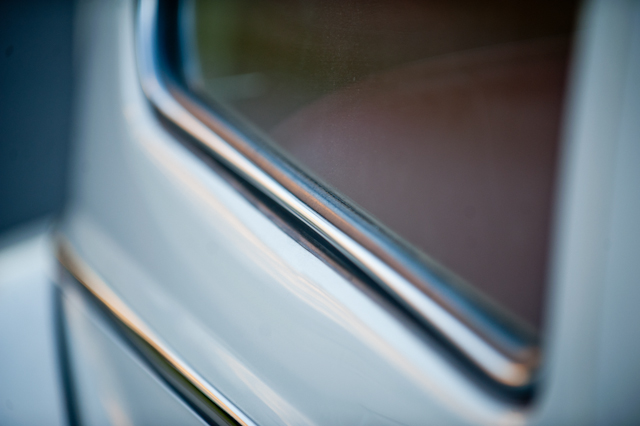 All fresh rubber and window trim.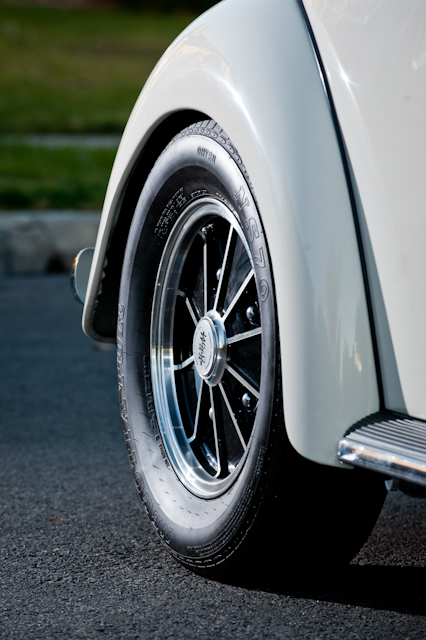 The classic BRM wheels with fat meats out back and skinny rubber up front.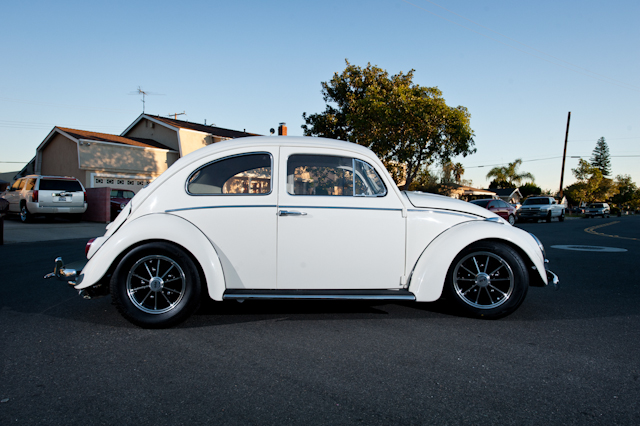 So sweet.
The car is very frshly done inside and out and the engine barely has break in miles on it.
The car was built for show but the owner has no time or room to keep it...so sadly for him, it is up for sale.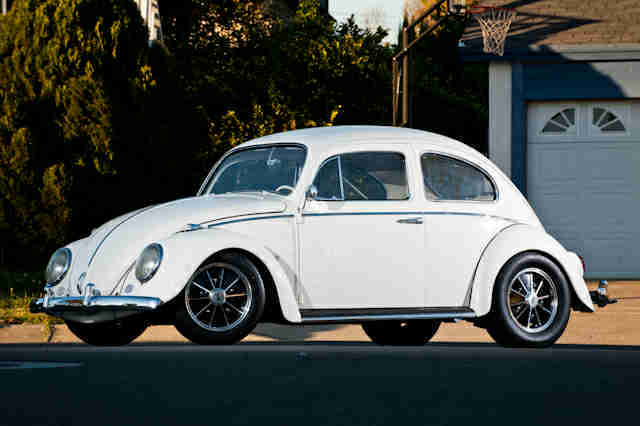 It is quite the looker indeed.
SOLD! Please CLICK HERE
For All Current Listings
---
For More Info...CALL
951-767-1600
or email
oldbug@earthlink.net
---