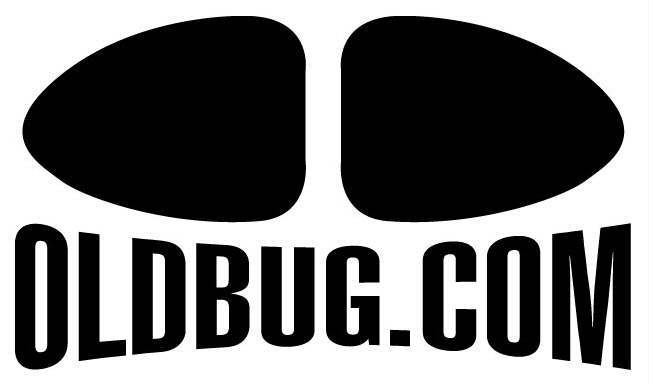 1979 VW Beetle Convertible For Sale
---
SOLD! Please CLICK HERE
For All Current Listings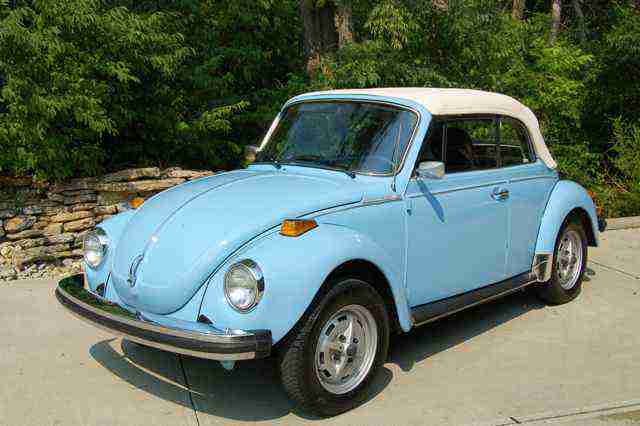 This pretty blue 1979 Convertible comes to us from Kentucky where it has been in the owners hands
since 1985. It was restored in 1990 and has been pretty much in storage since then.
He recently brought it out and had it fully serviced and the engine rebuilt and a long laundry list of services
done so it is ready for use and fun.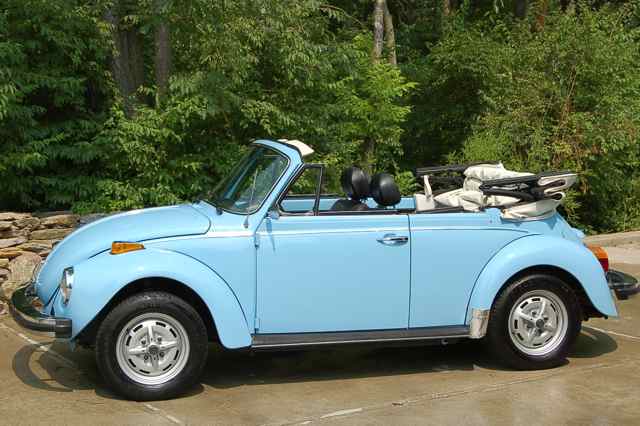 The color is Florida Blue, which is a neat coincidence as when he bought it back in the 80's it came out of Pensacola Florida
where it was owned by a lawyer and his wife. It is a very pretty color combination and shows well.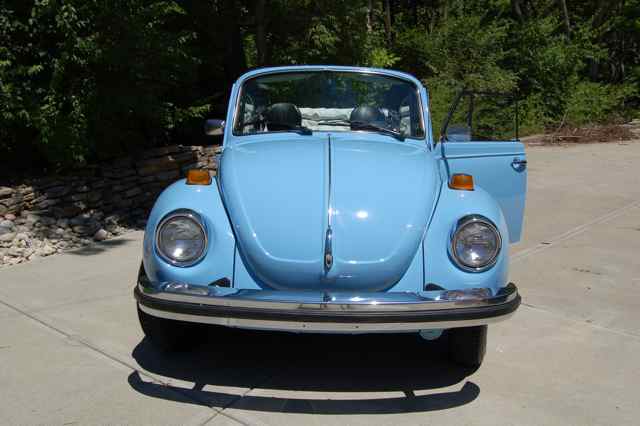 79 was the last of the breed for the air cooled Beetle convertible...the end of a long happy run
of little round drop-tops out of Germany.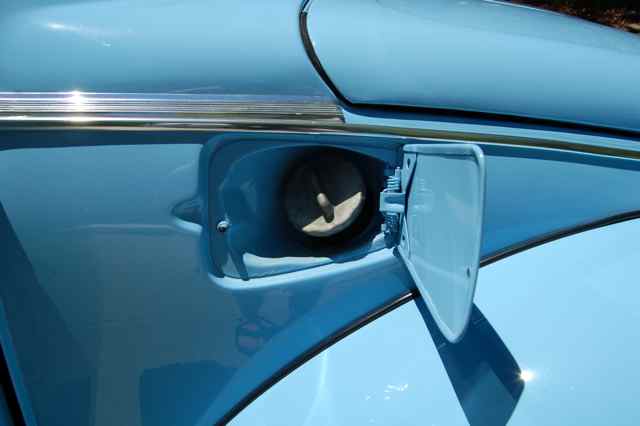 Looks to be a clean car in all the corners...pretty clean
and obviouusly well kept since the restoration was done.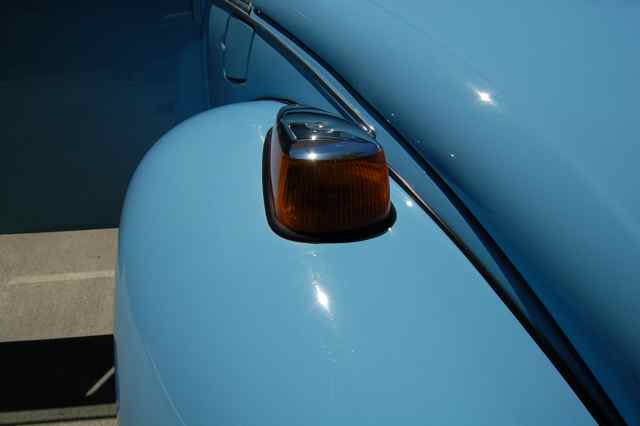 Lights and lenses look clean and bright.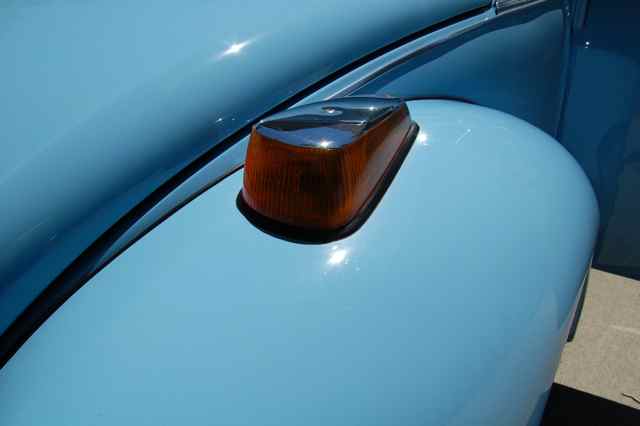 Rubber seals look good as well.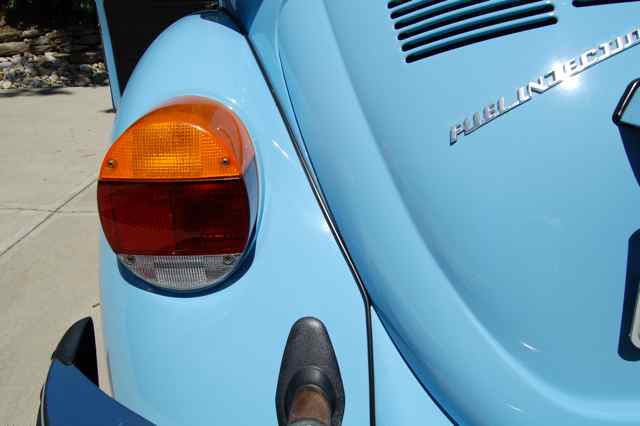 Taillight lenses are in nice condition.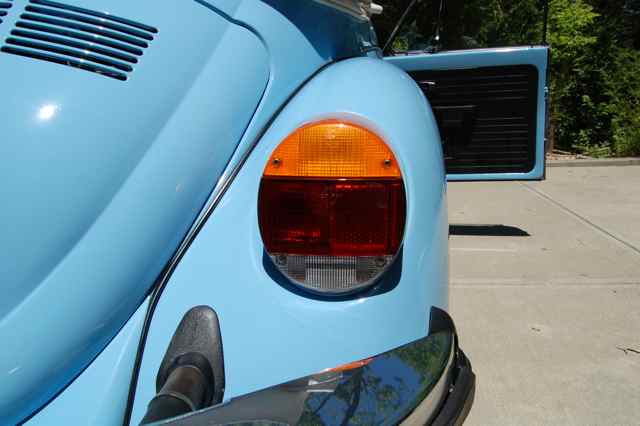 Clean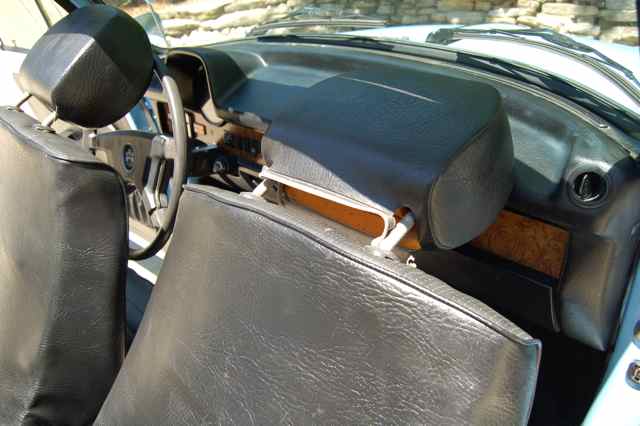 Interior is in good original condition...minor flaws
such as the zipper on the passenger side headrest coming loose/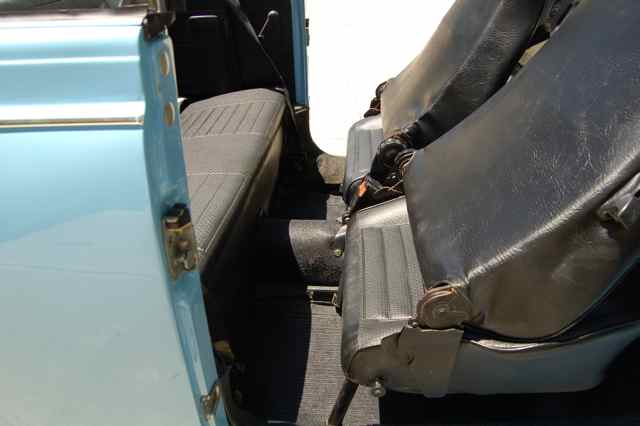 Clean inside though.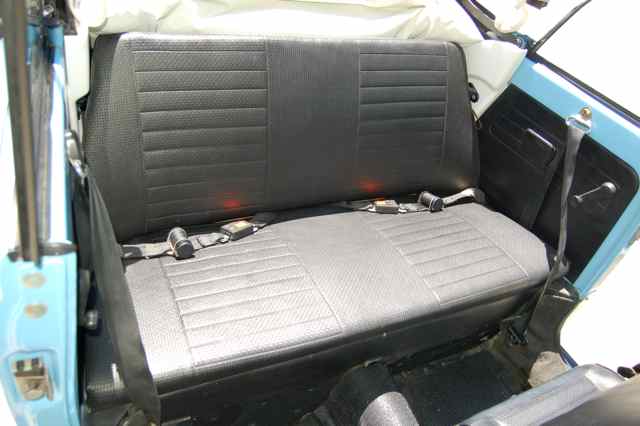 Back seat looks very nice.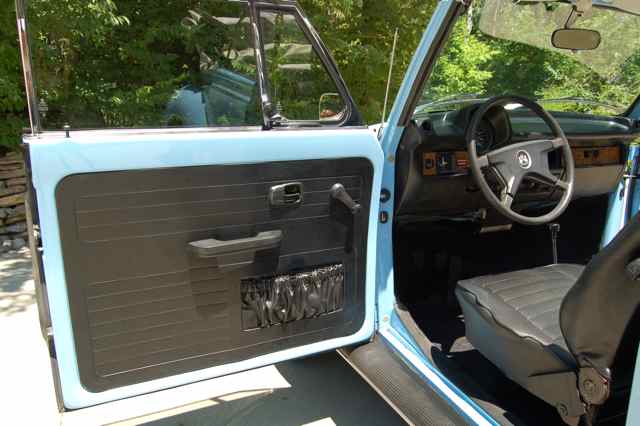 Door panels are in very good shape.
There is small split on the drivers side seat bottom that may be repairable.
Or slip on some sheepskins and leave it as is.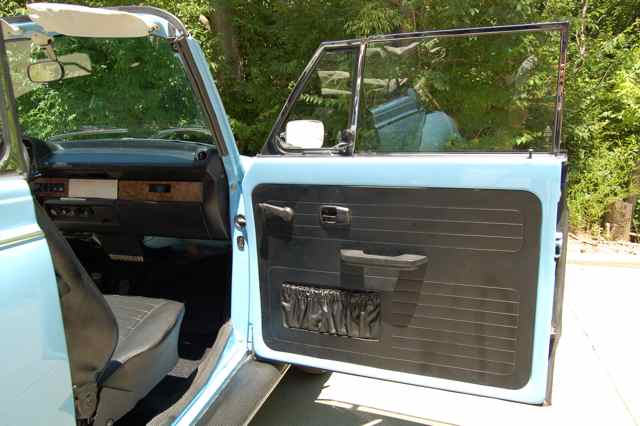 Clean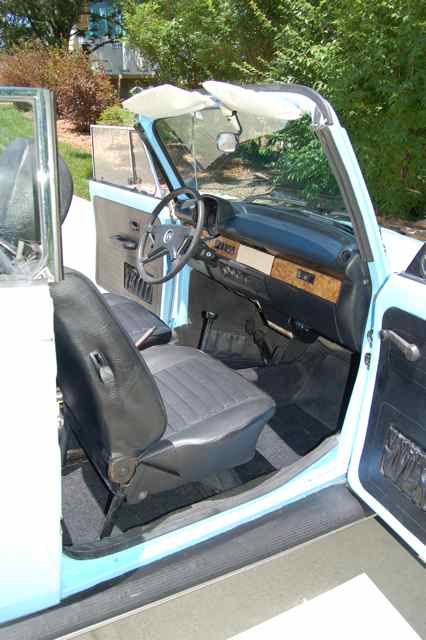 Dash is in good shape and has the factory faux woodgrain.
The radio was stolen in 1986 and was never replaced (who needs music when you have the top down anyway)
a quick block off panel was fashioned.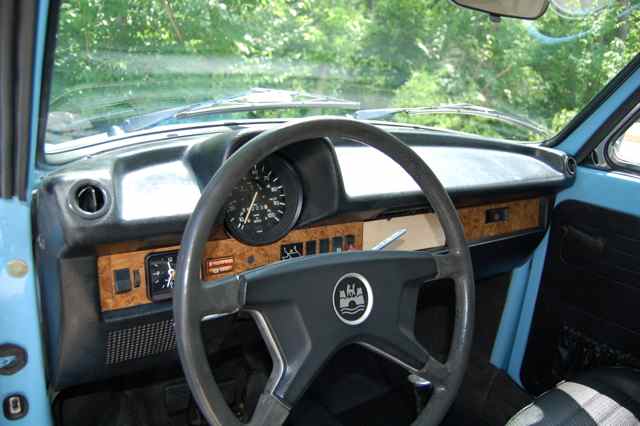 Dash itself looks very nice.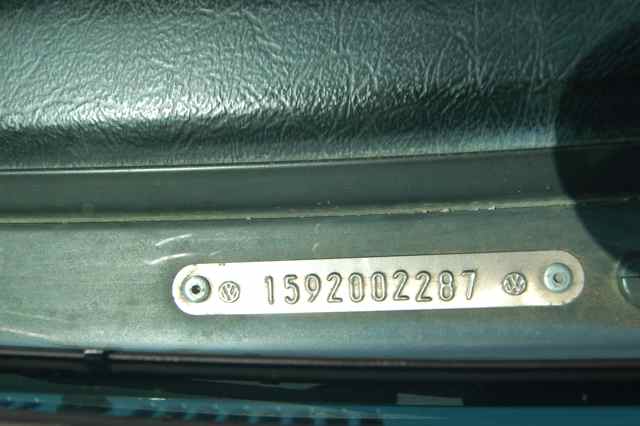 Vin number tag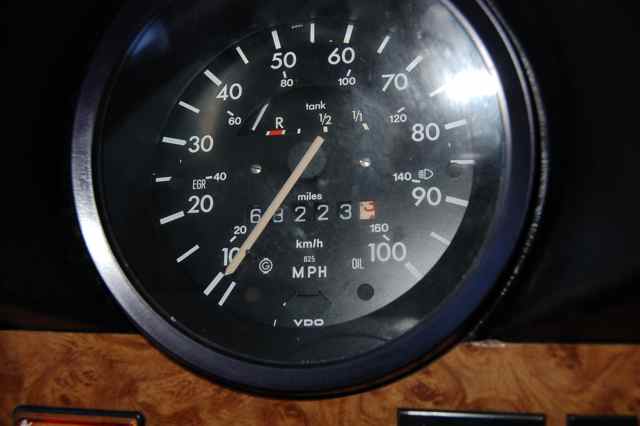 Odometer reading is not the actual mileage on the car...there was a period where the odometer was broken.
The engine was rebuilt just this year and the car has only been driven a few times a year over the past
20 years and has been garage stored the whole time.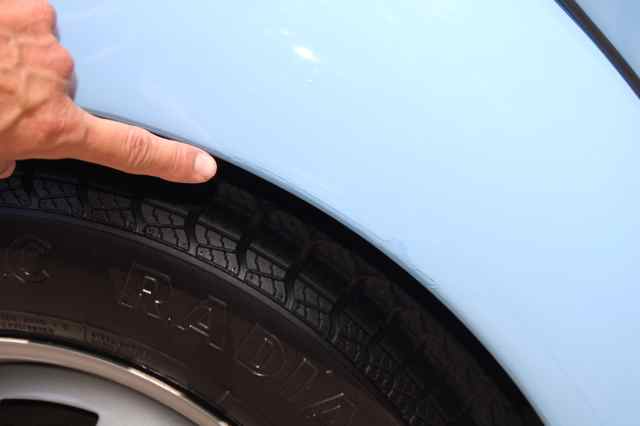 A few minor paint flaws like this scratch that has been touched up,
but overall it looks very clean indeed.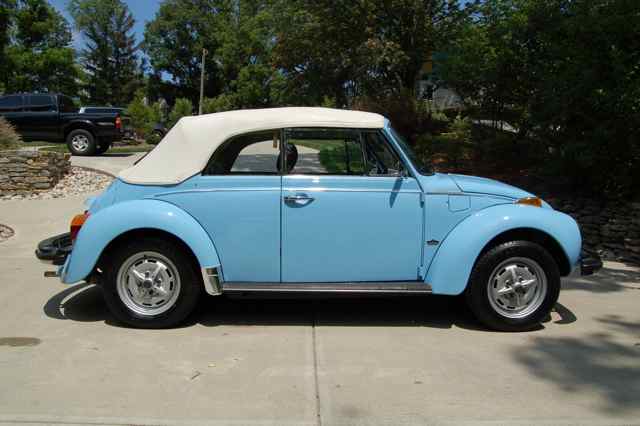 The top was replaced during the restoration back in 1990...still looks great.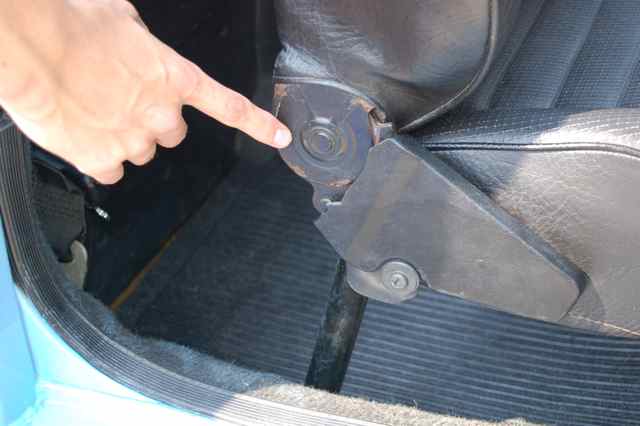 Small details could be attended to to make it even nicer, such as the replacement of this cracked seat hinge cap.
(these are readily available by the way...and a very quick swap)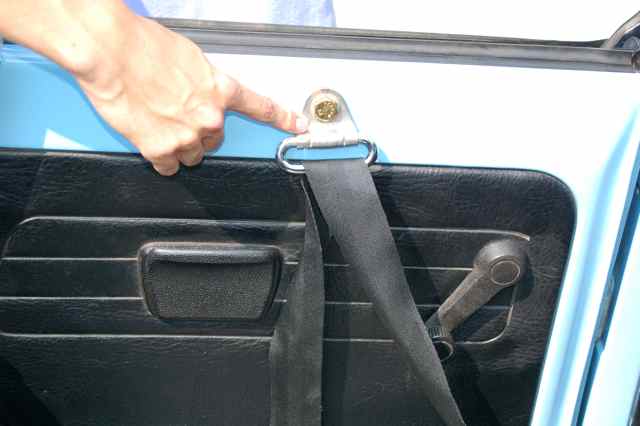 Plastic cap over the rear belt hanger is missing...again...easy fix.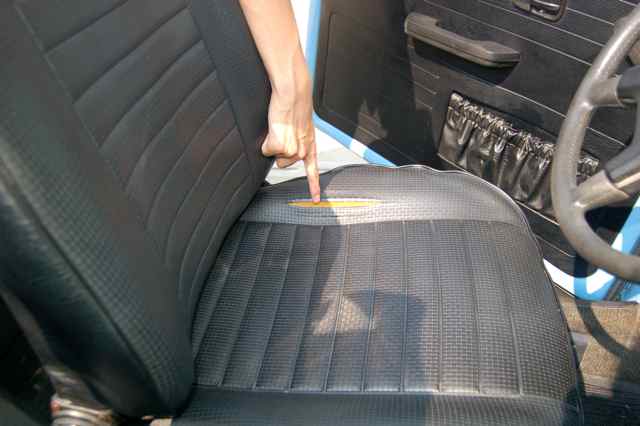 There is a split in the drivers seat as well.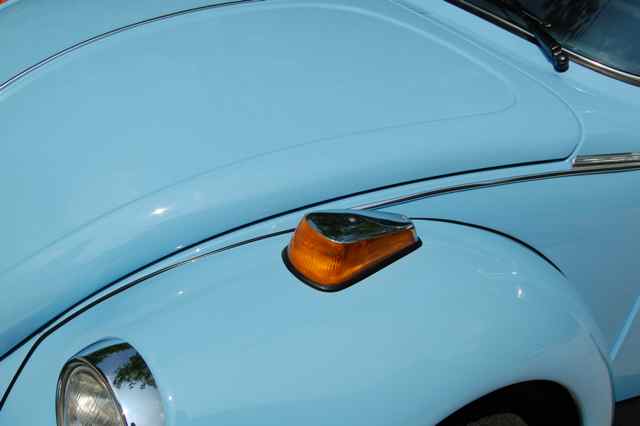 Body panels all look to fit well with good gaps.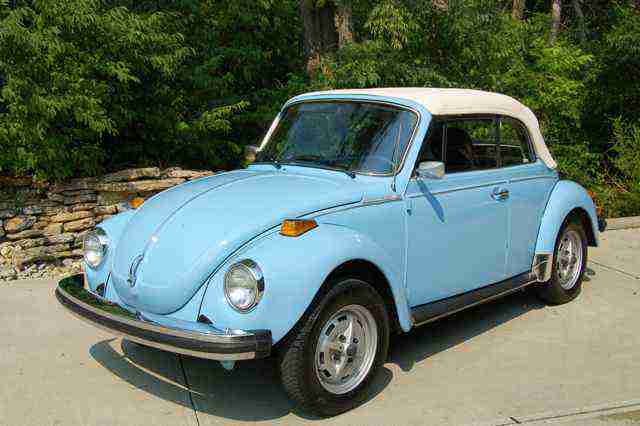 Beautiful car.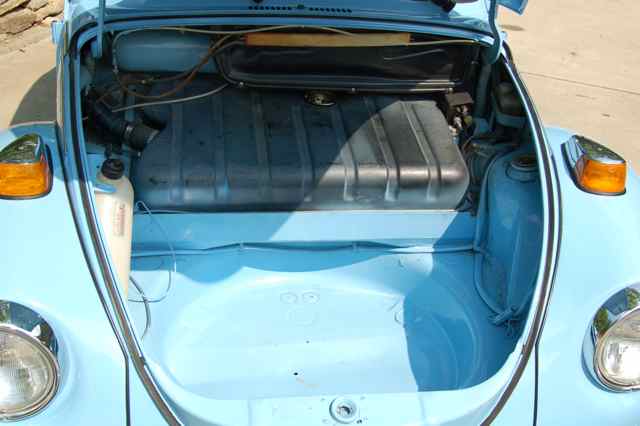 Under the hood was resprayed as well...spare tire well looks very solid.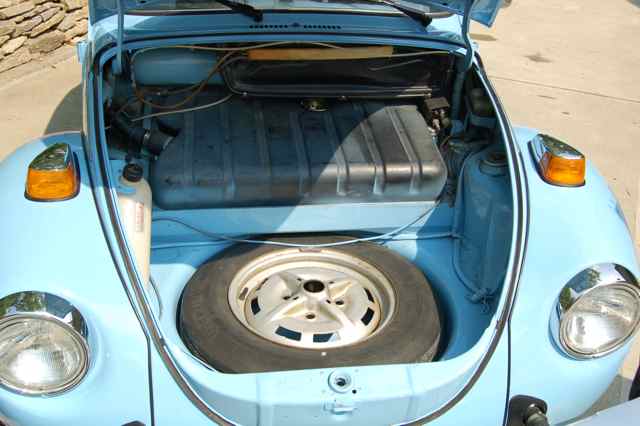 Matchinf sport wheel spare.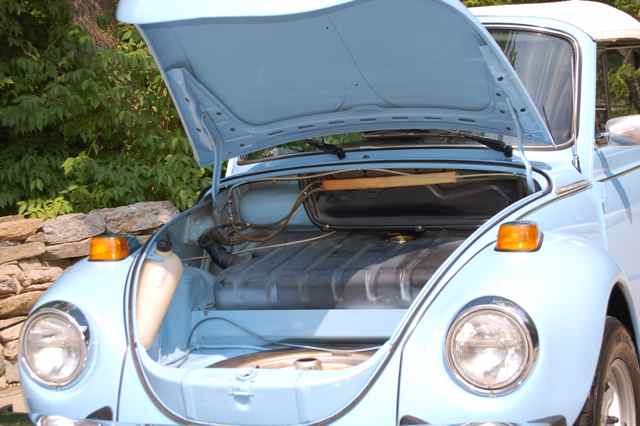 Say Ahhhhh!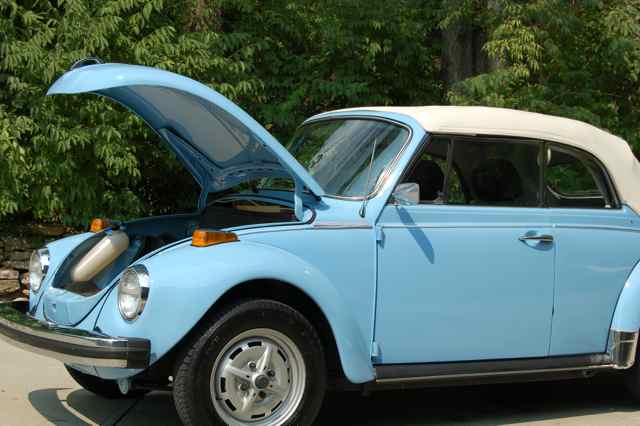 Tires are new this year as well.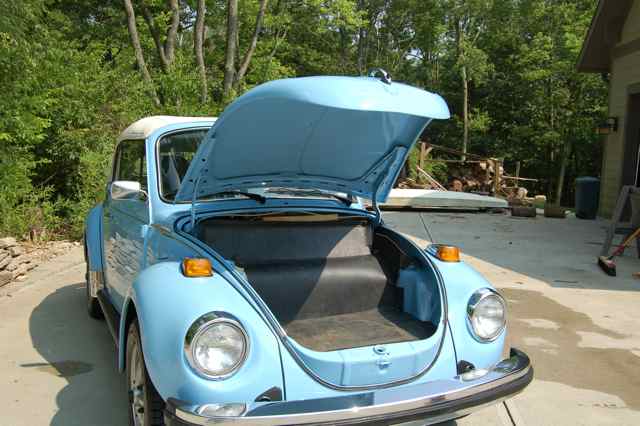 Original trunk liner in place keeps things looking tidy under the hood.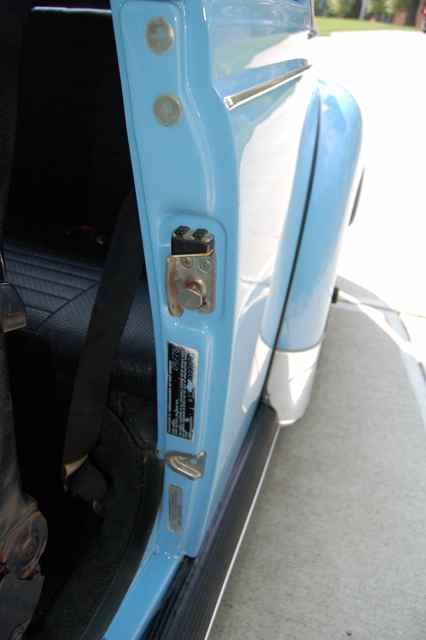 Latches are clean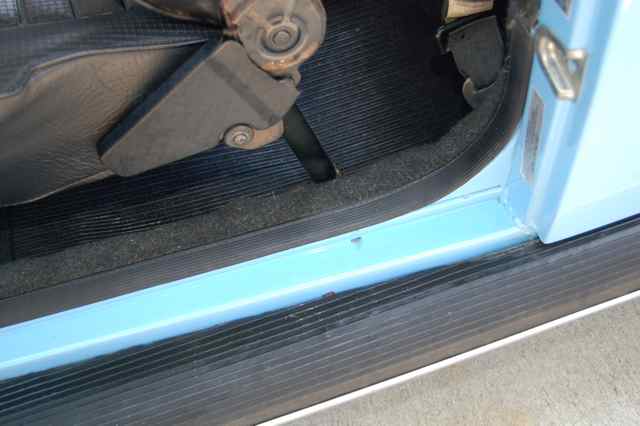 Door jams are clean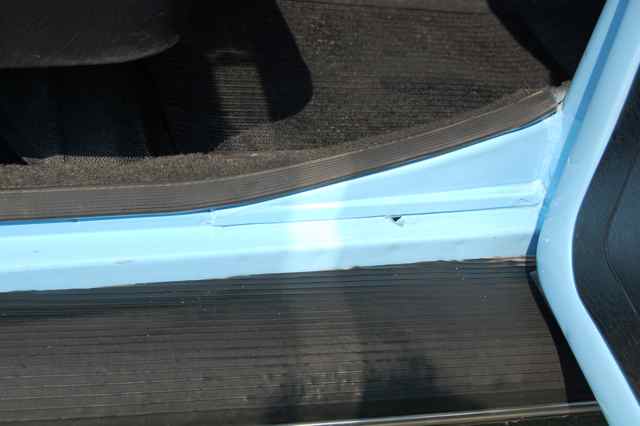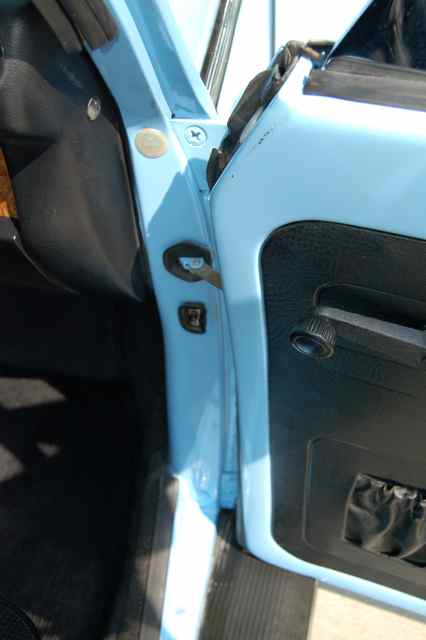 Rubber all looks to be in nice shape.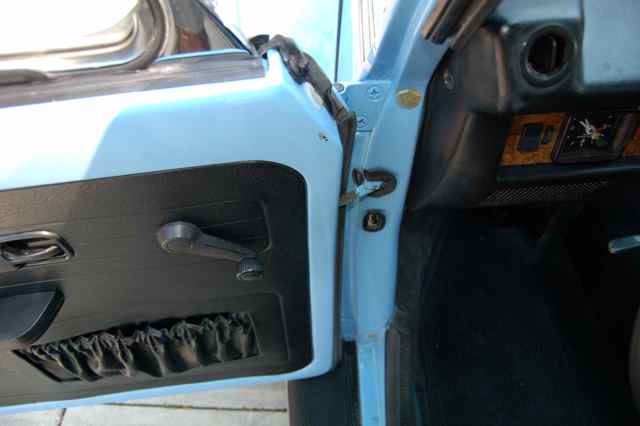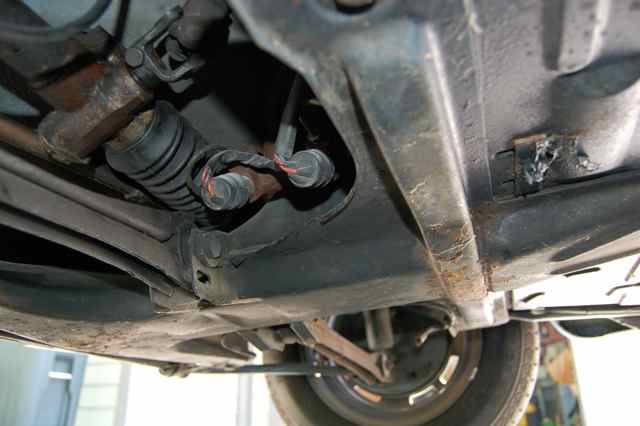 Underside looks very solid.
At the time of the restoration, the back halfs of the floor pans were replaced, otherwise it is all original and solid.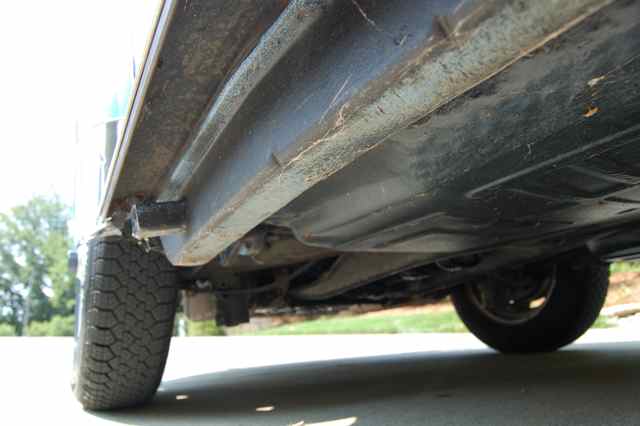 Support rails look clean and solid.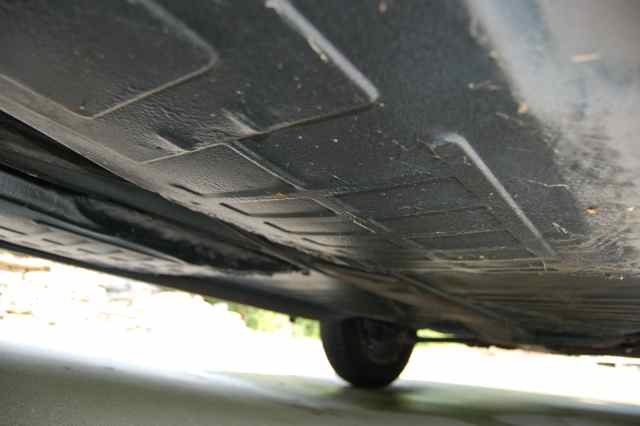 No rust or nasties under here.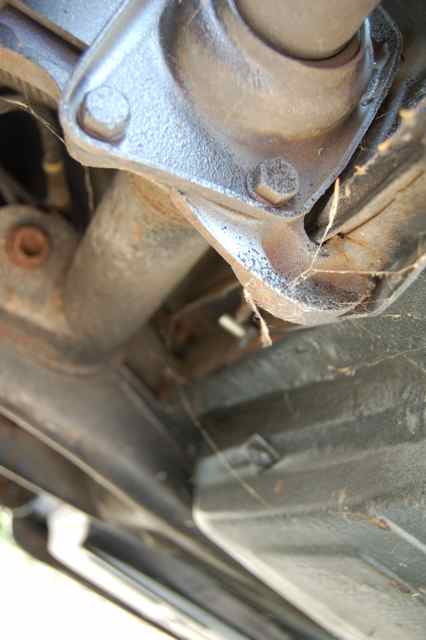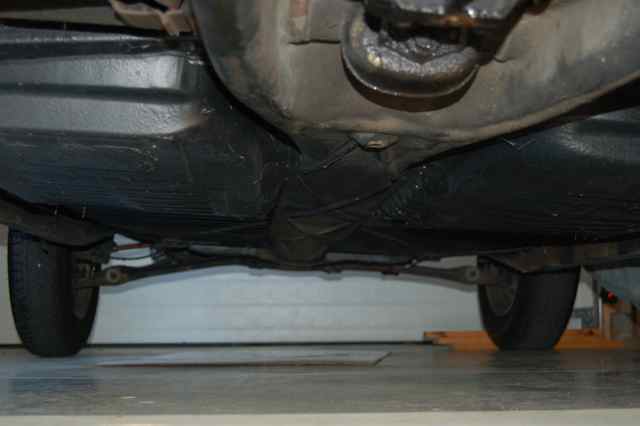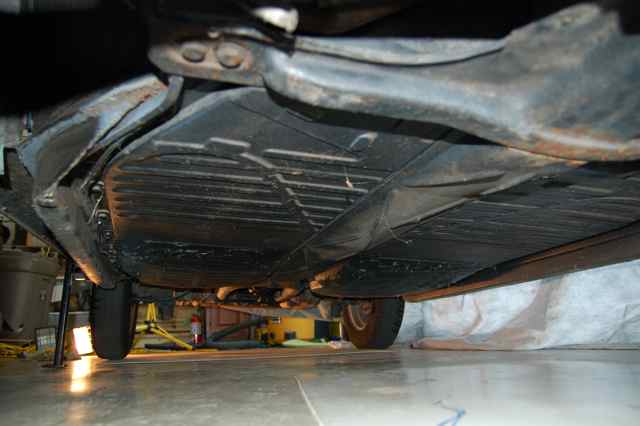 In this shot you can see the seam where the back half repair was...it looks to be properly sealed and sound.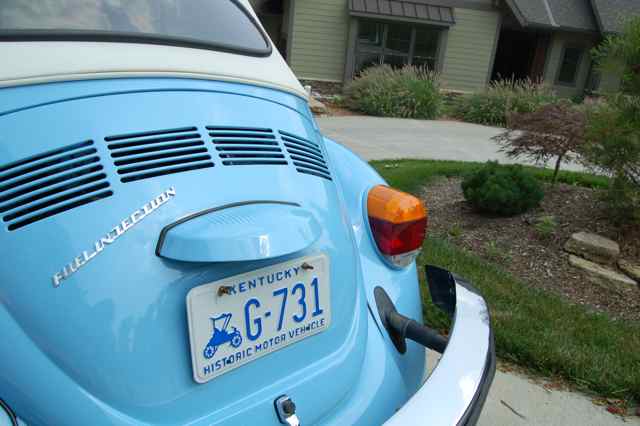 Registered as a Historic vehicle in Kentucky.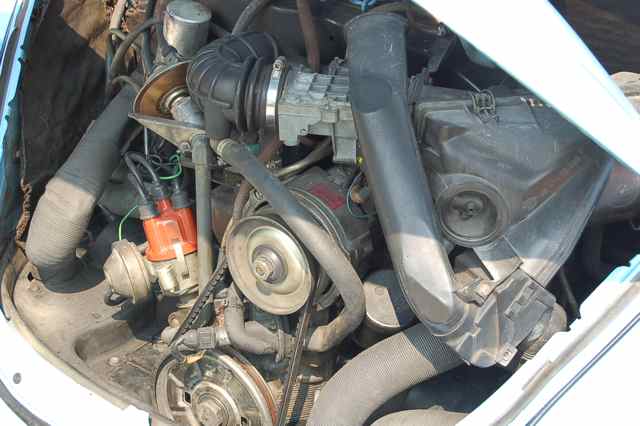 The stock 1600cc engine has just been rebuilt (receipts are included)
and it runs and drive excellent.
All the proper original equipment is on the engine which is a bonus for these cars.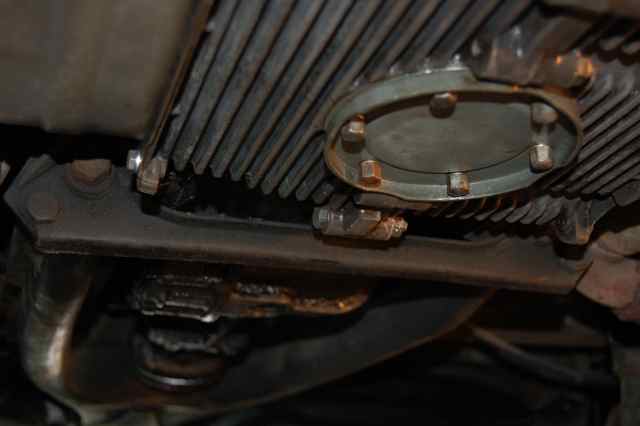 Clean and dry underneath.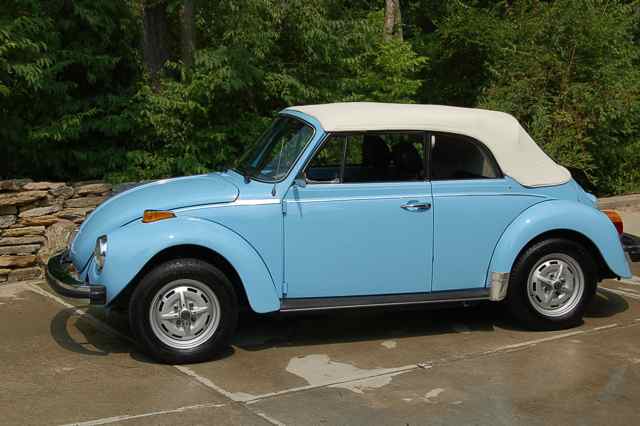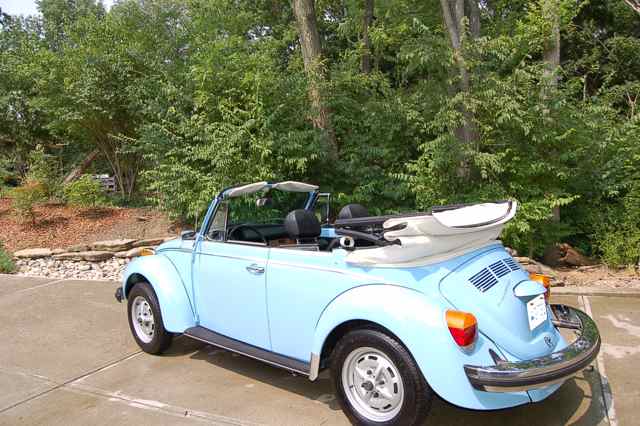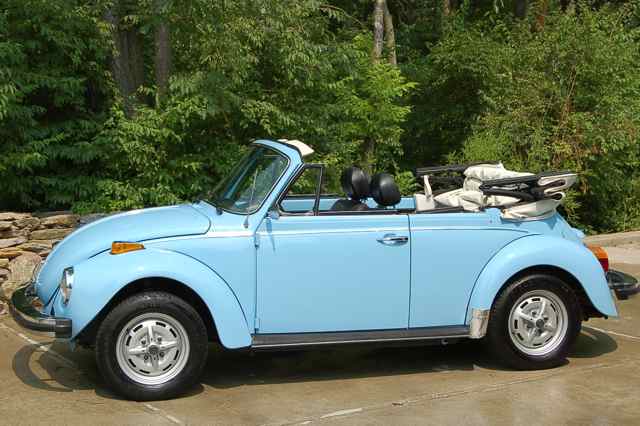 Perfect fun family cruiser!!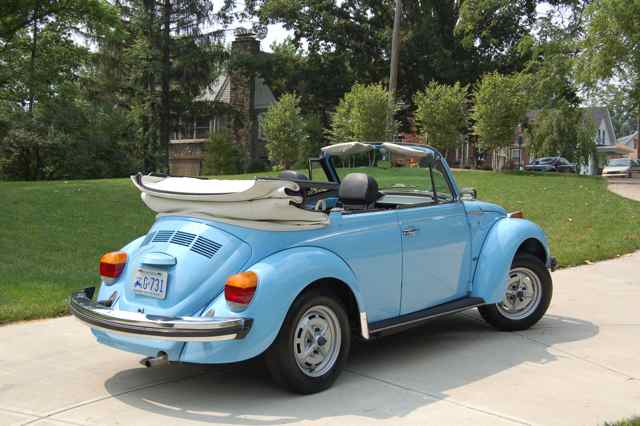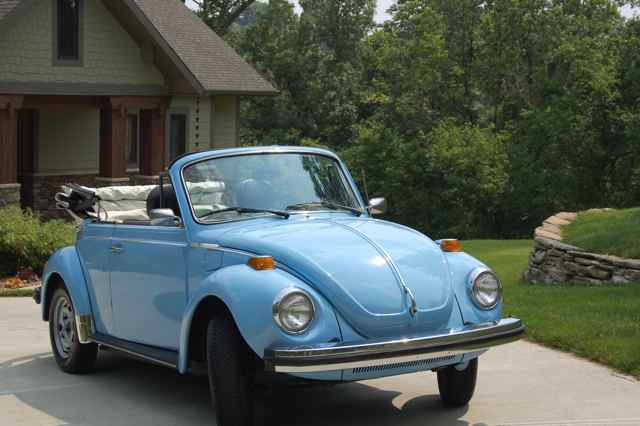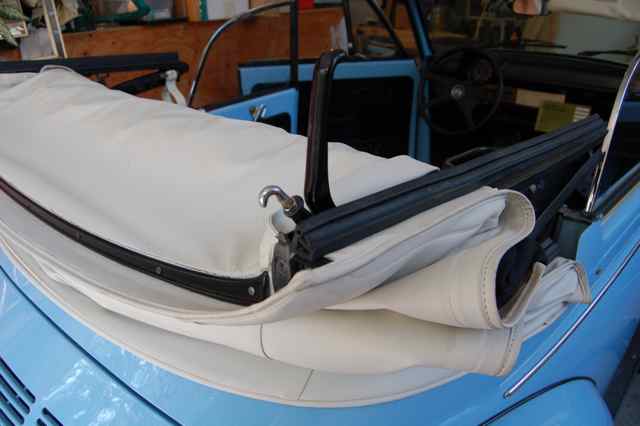 Top is in very good condition.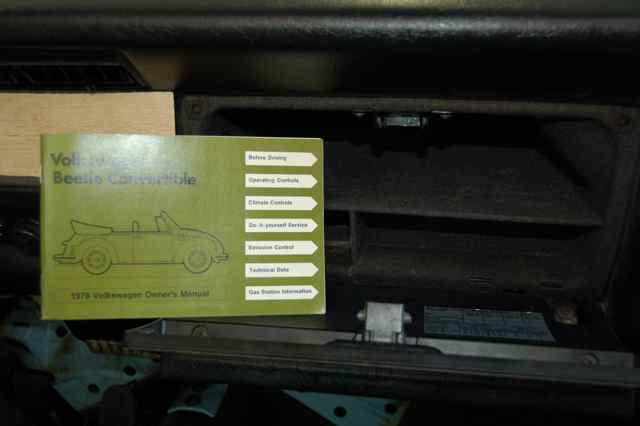 Original owners manual in the glove box.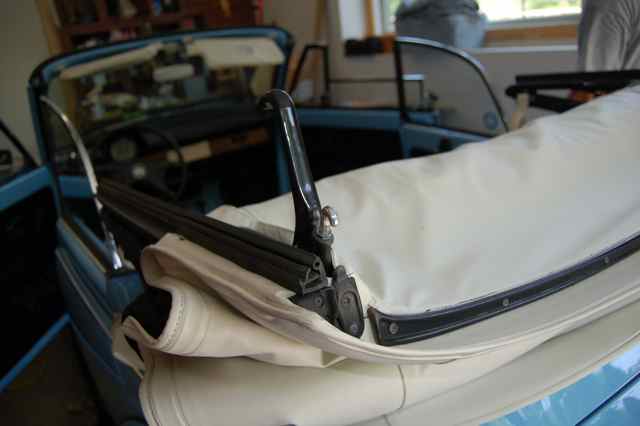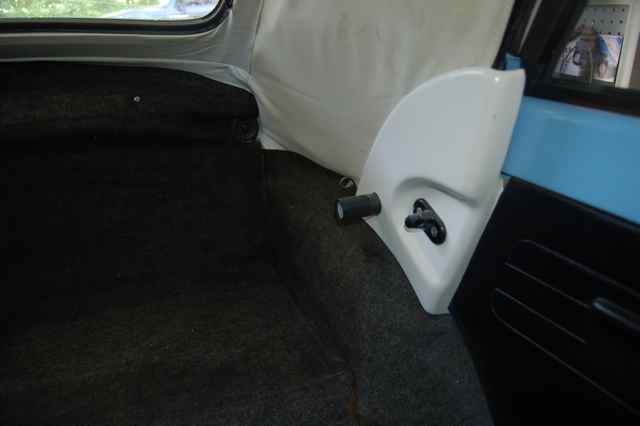 Clean behind the seat as well.
Nice hinge covers...these are often very yellowed and brittle.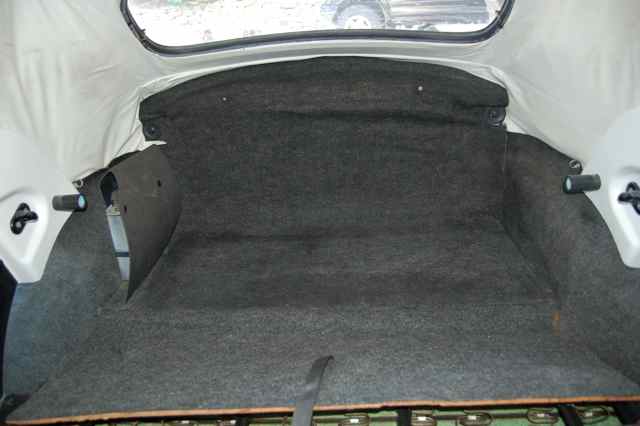 Original carpets.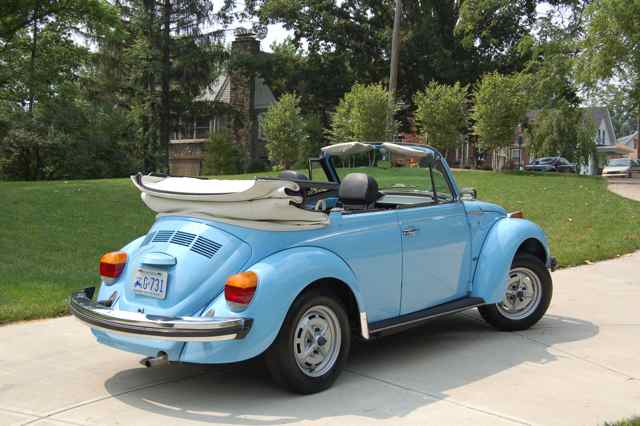 In closing this looks to be a beautiful car inside and out.
Its not perfect, which makes it perfect in a way...having one that is "too nice"
often comes with fear of hurting it. This one is clean enough to garner endless compliments, without being an over-the-top show car.
With that being said and the freshly rebuilt engine, I think this car is a steal for the asking price!
Turn the key and go...great fun indeed!
SOLD! Please CLICK HERE
For All Current Listings
---
For More Info...CALL
951-767-1600
or email
oldbug@earthlink.net
---