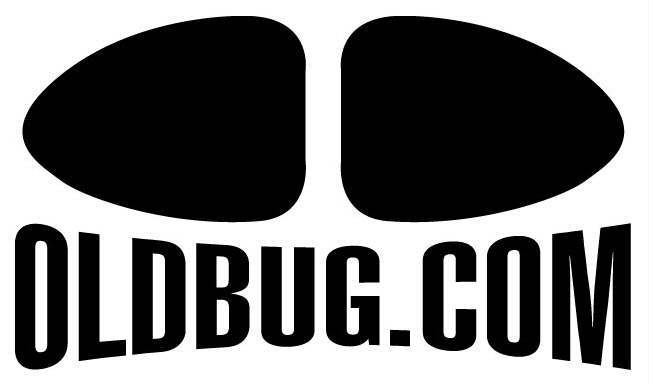 Empi Sportster Buggy with Trailer For Sale
---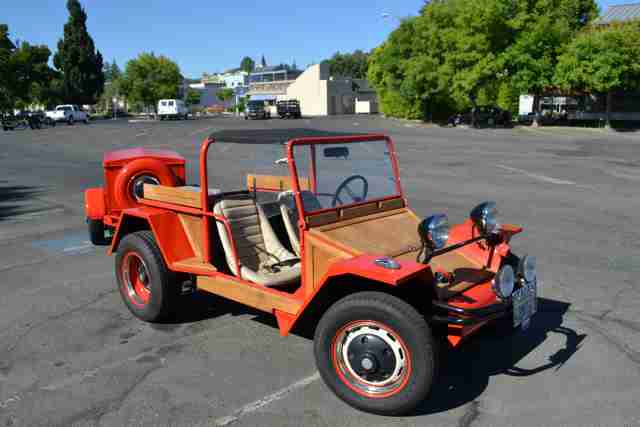 Well isnt this a cutie?
This original Empi Sporster has gone through quite a transformation.
From bare bones dune basher to a very cute and cool summer street cruiser
with an amazing matching vintage trailer to pull behind it!
Built on a shortend VW Beetle chassis and powered by a stock 1200cc VW engine, this Sportster
has been turned into a bit of a "Woodie" with hand done real wood panels by a local cabinet maker.
The bring orange color looks great against the finished wood and with the two tone wheels
and fat rubber out back...if this car does not make you smile...check your pulse!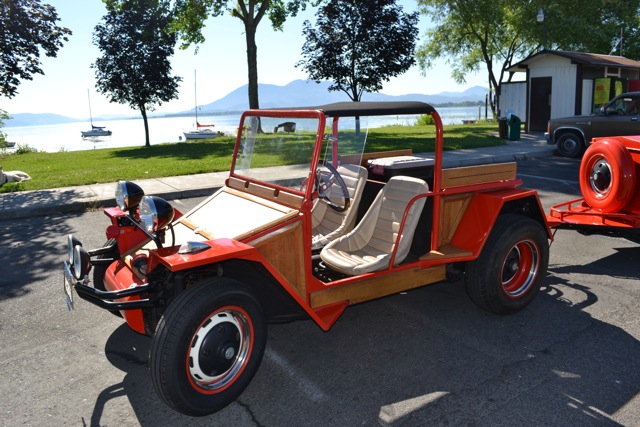 Check out the custom tube bumper with driving lights, the two tone slotted wheels with
trim rings and Mexican Beetle center caps...the vent wing windows, the custom canvas top.
the cushy custom upholstery and the little stake bed sides on the rear box...so fun!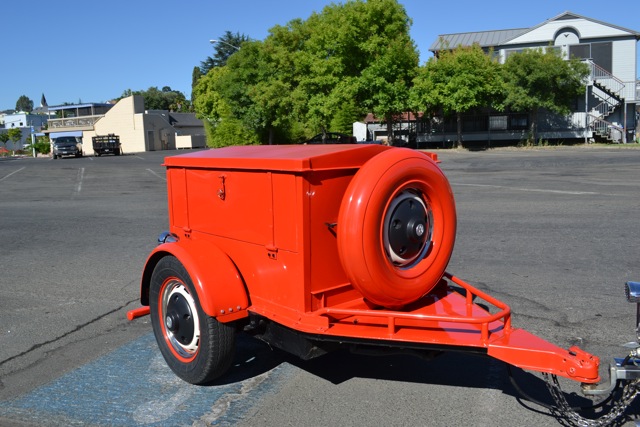 The matching trailer is a work of art in it's own right.
This started out as a Bell Telephone service trailer from the 1930's that also spent some time being used
as an equipment hauler for the loacal fire station. It has been completely rebuilt and modernised with matching
15" slotted wheels and a covered spare tire up front. It opens up beautifully at the shows
and there is even a spot for a picnic umbrella mounted up behind the spare...the ultimate tailgate party trailer!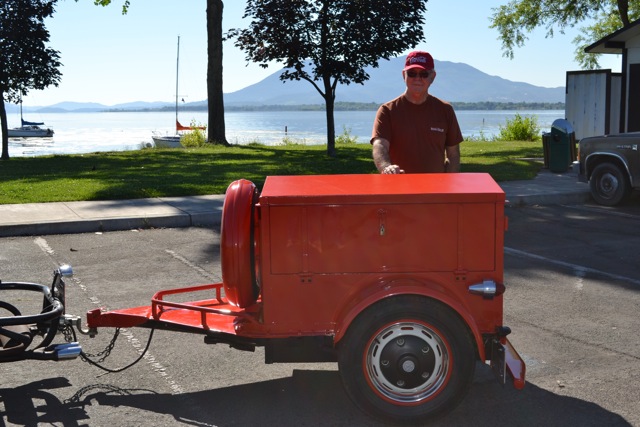 The Chrusler Imperial rear taillights are a cool addition.
The owner and builder of this car is very proud of it and he has had a TON of fun with it at the local
shows and events over the years. He is trimming down his collection a bit and this one is on the list to go.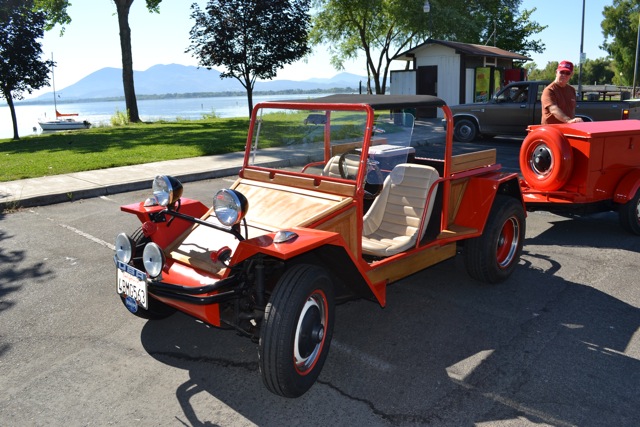 Great runner and driver, always garaged and well cared for, truly unique and just plain fun to look at and drive.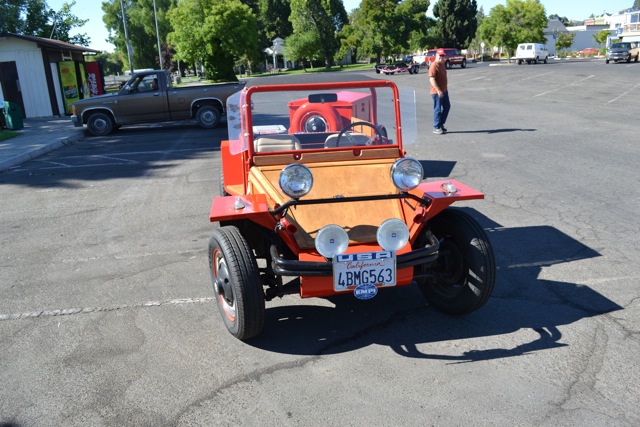 A face that only a mother could love...perhaps...but you sure wouldnt know that by seeing people's
reactions to it out on the road!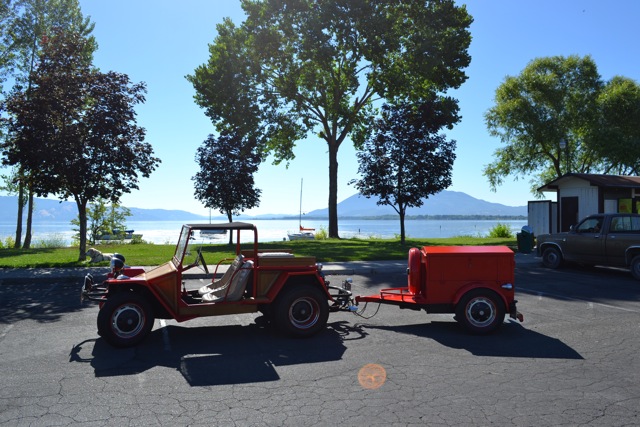 The car is located in Northern California in a small town called Clear Lake.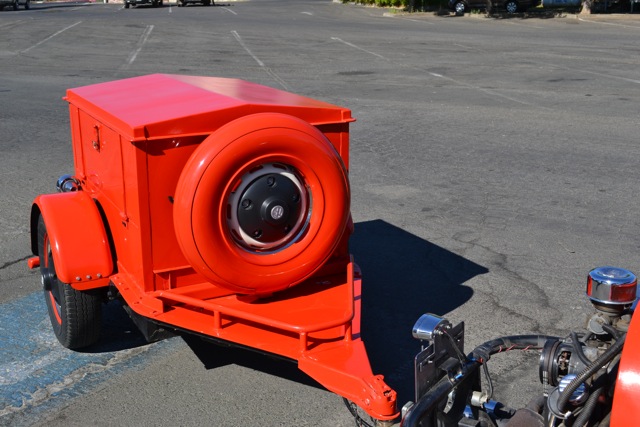 Love that trailer.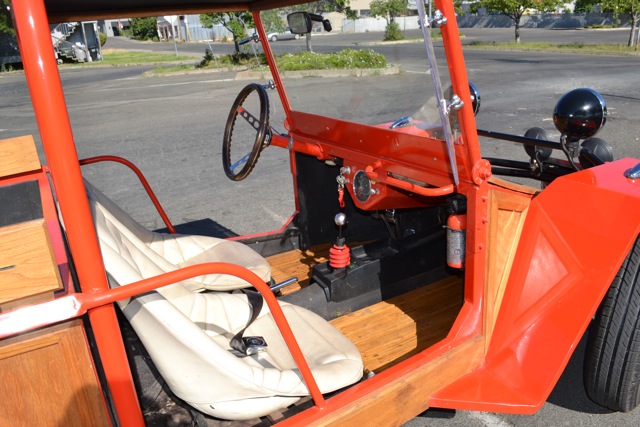 Check out the wood floors and the simple dash layout as well as the center console and wood rimmed steering wheel.
What fun!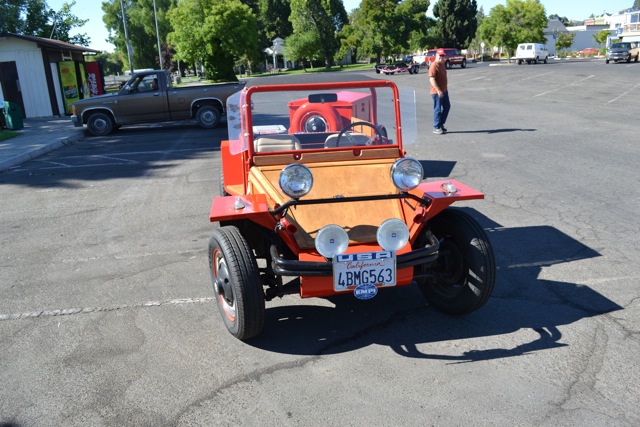 The Empi license plate up front is a nod back to the original manufacturer.
These were sold as kits way back in the day...all steel, not fiberglass like the competition.
There were two seater and four seater versions made and there are not a whole lot of them left it seems.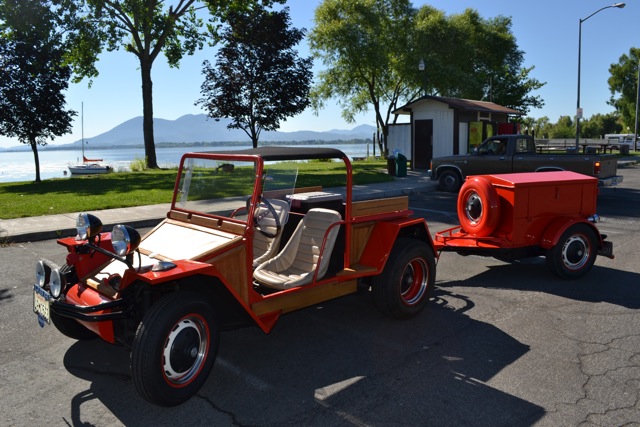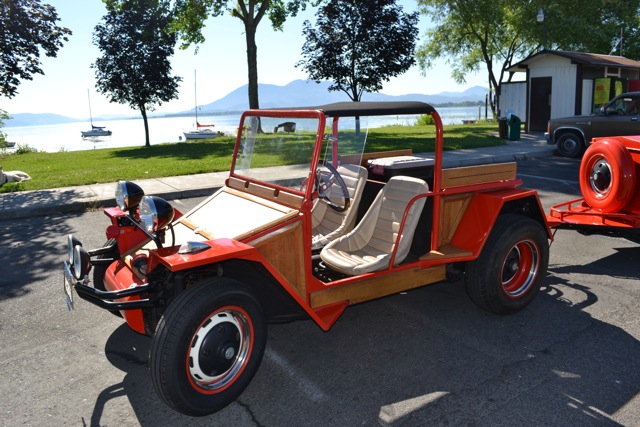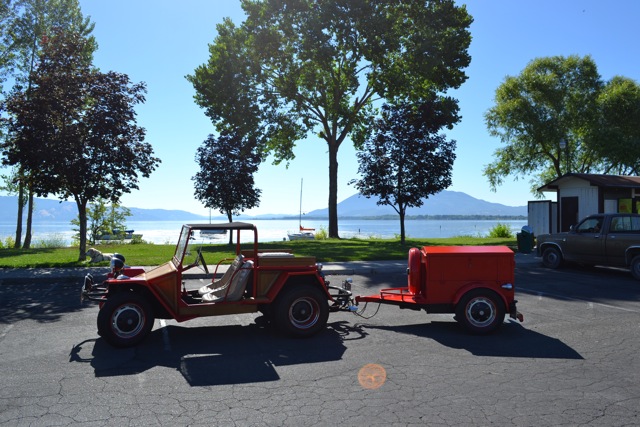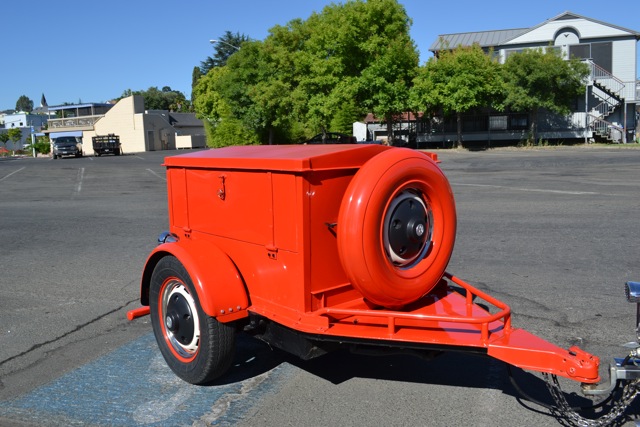 The trailer is so cool!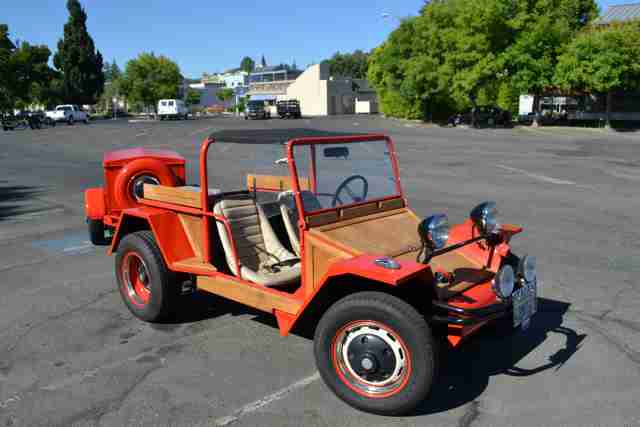 This is a unique machine.
It is clean and well sorted and is truly a one of a kind.
A labor of love for it's owner and that care and attention shows!
Asking just
$10,500 obo
---
For More Info...CALL
951-767-1600
or email
oldbug@earthlink.net
---
back to the Vintage VWs For Sale Page