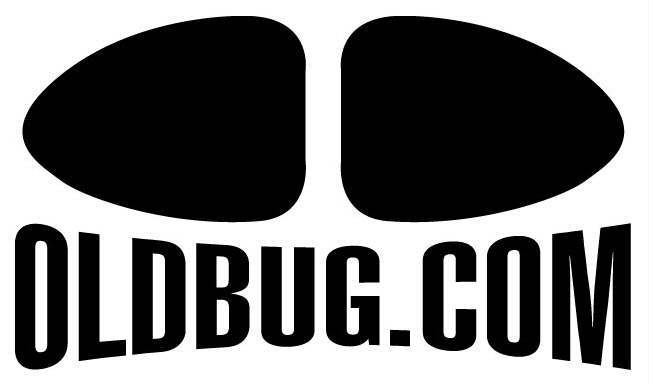 1959 VW Beetle Sedan For Sale
---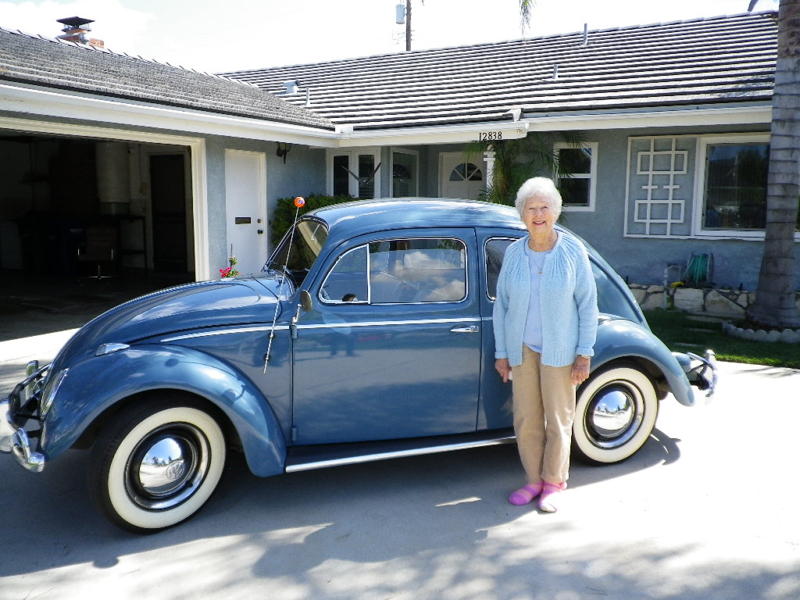 This is Marietta and her 1959 VW Beetle.
Her husband bought the car new in 1959 and it has been in her hands ever since.
Always in the same town, always taken care of, every bit of history known.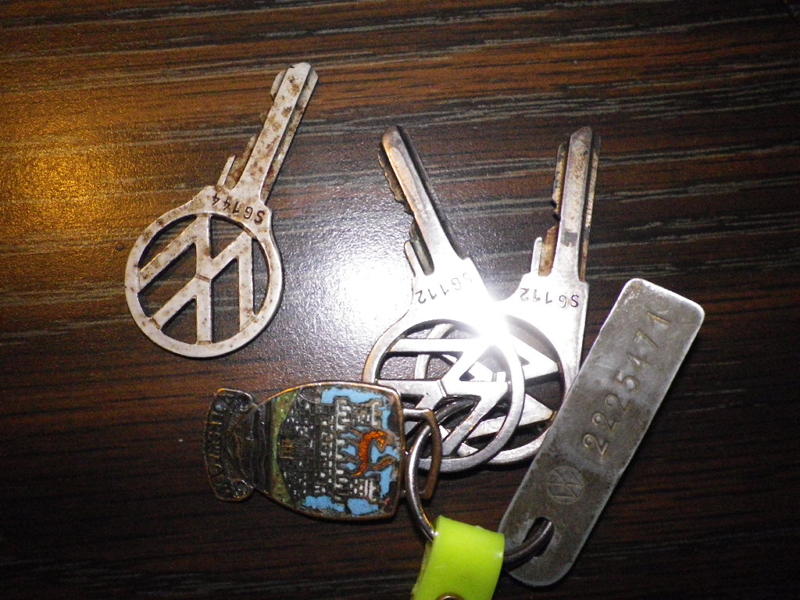 The original keys and VW key tag ..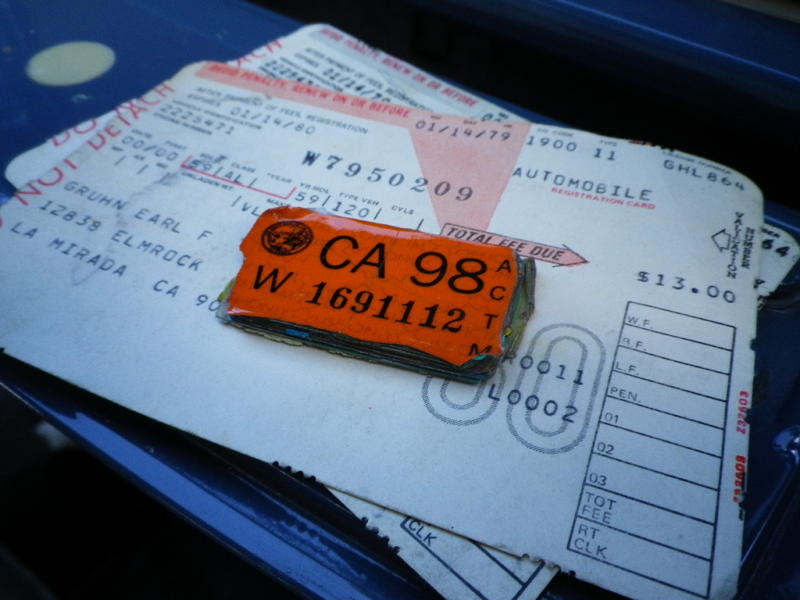 Registration slips and stickers back the whole way.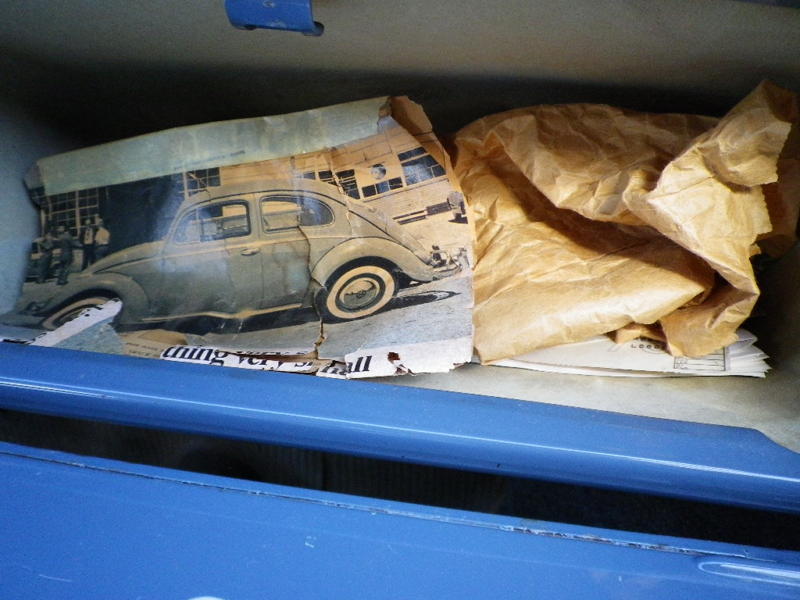 An old photo from when the car was new...
It doesnt get much better than this folks!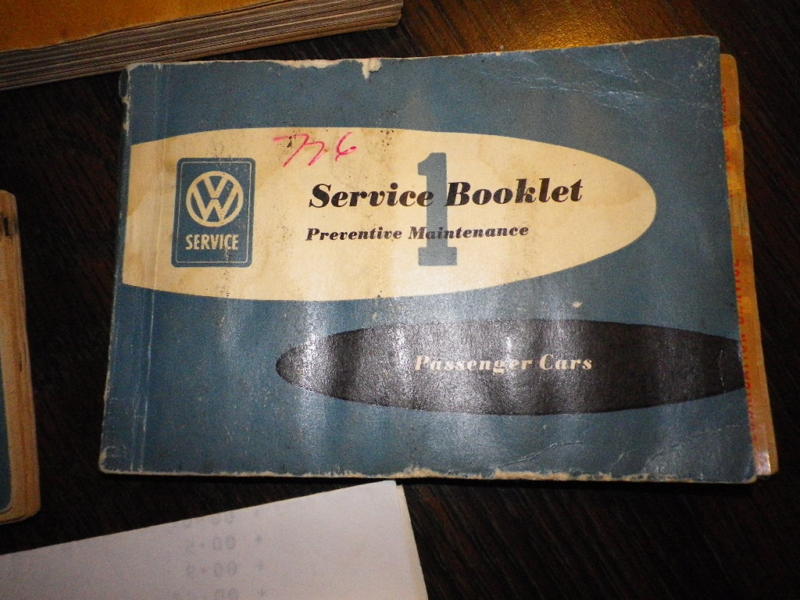 Service booklet.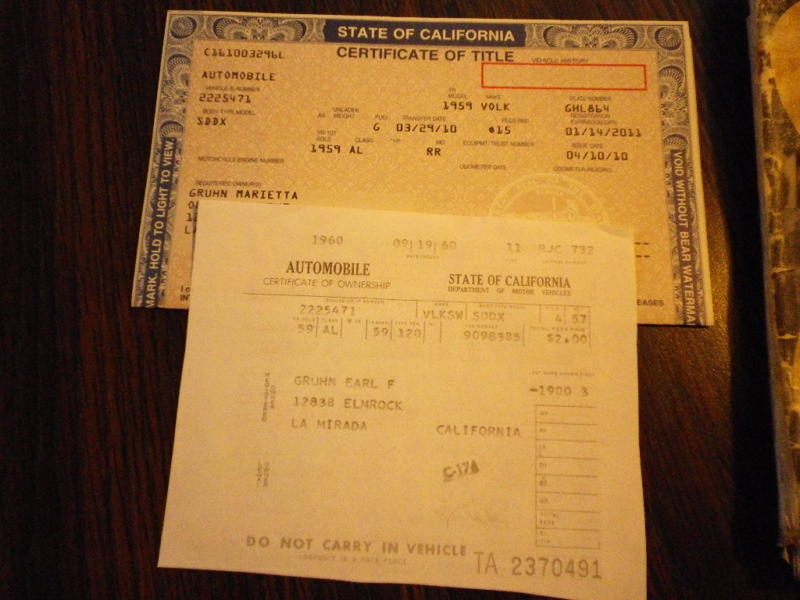 Copy of the original title and the current title.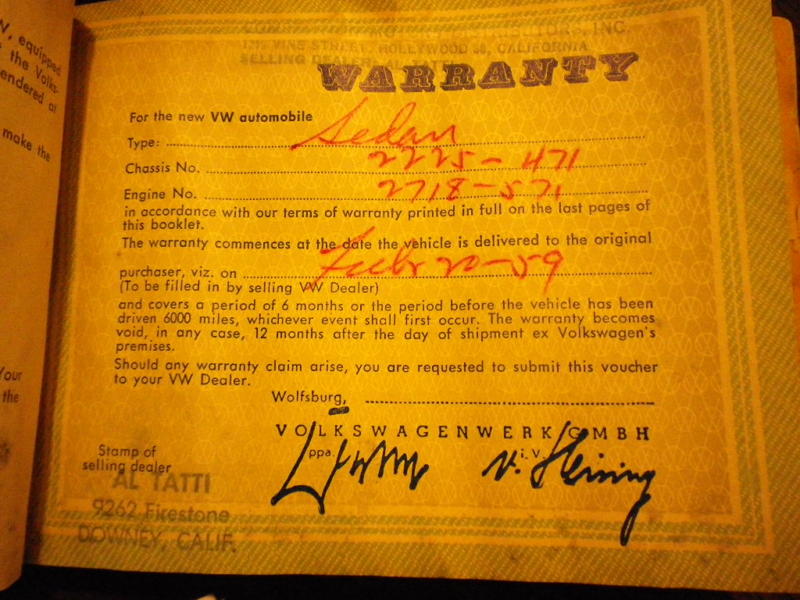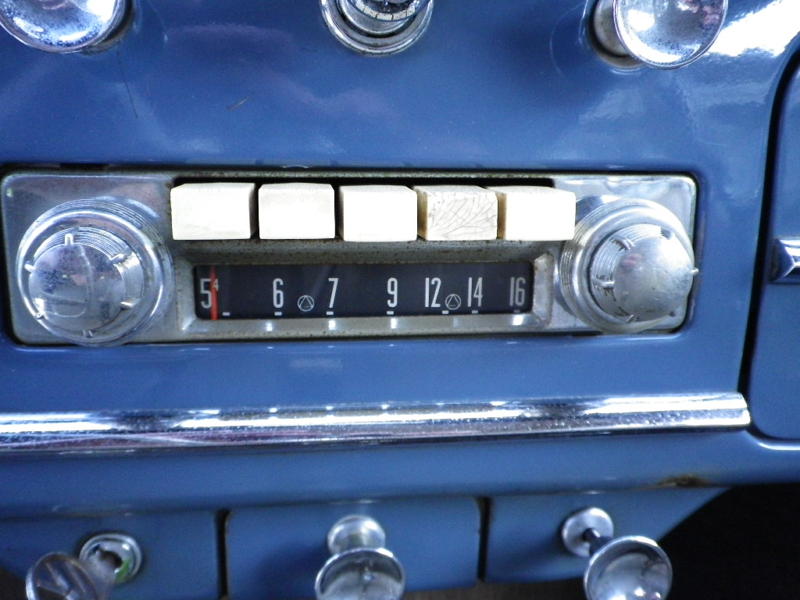 Original radio in the car (and a wild one at that)
Period accessory chrome dash knobs are very rare.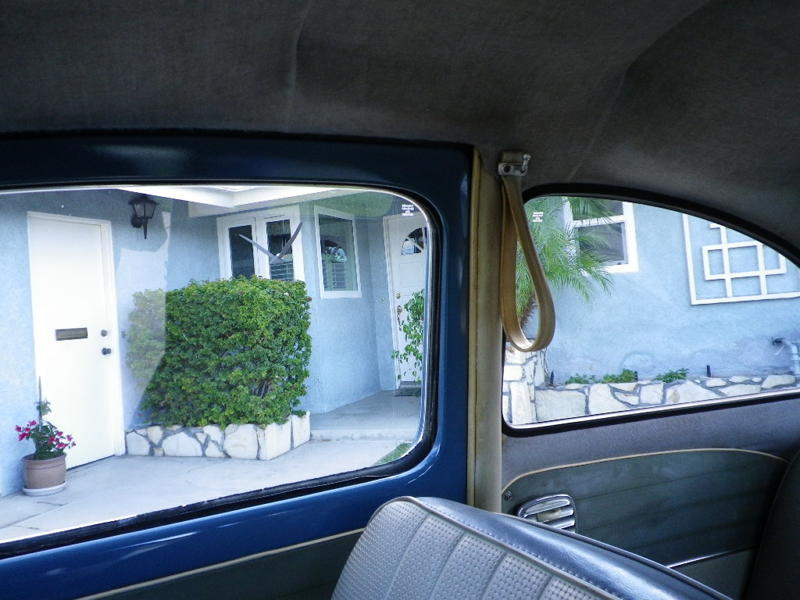 Mohair headliner, original door panels...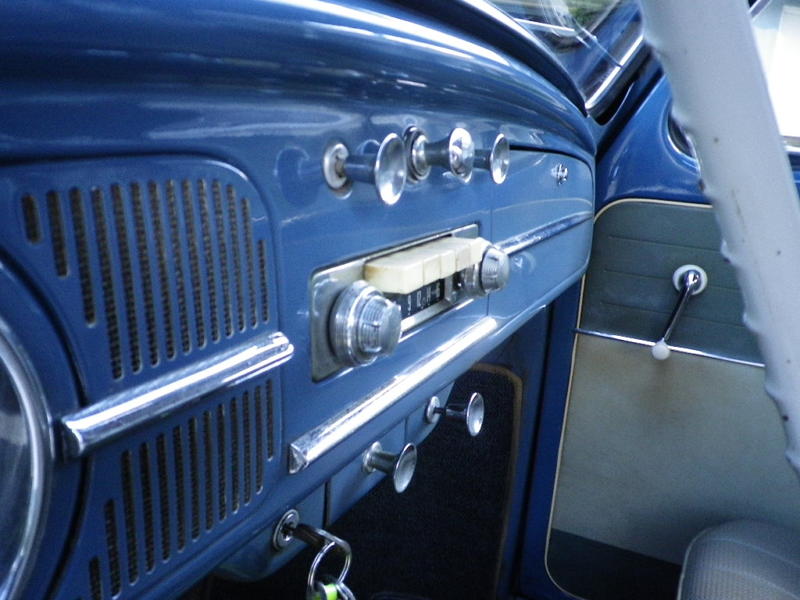 The radio block off trim was mounted below the hole when the radio was installed back in the day.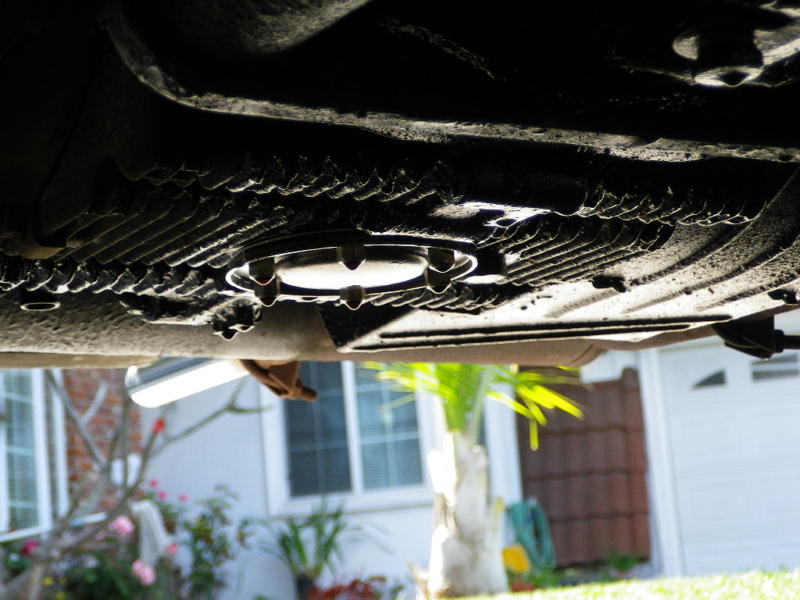 Original 36 horse engine runs well and the car drives properly.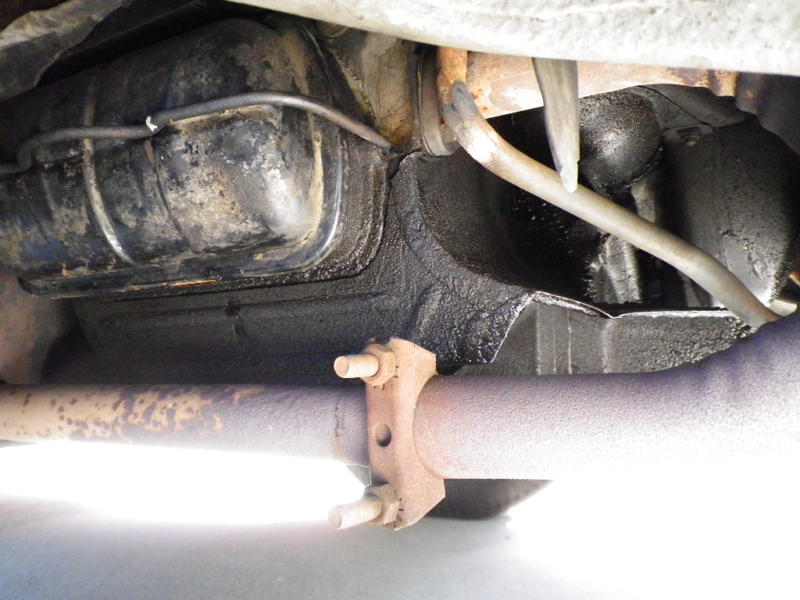 Years of grime, but not abuse.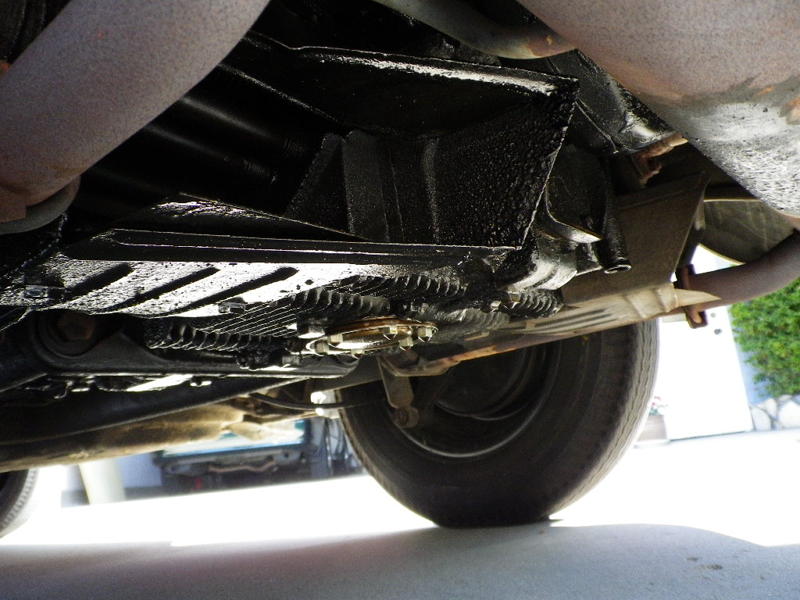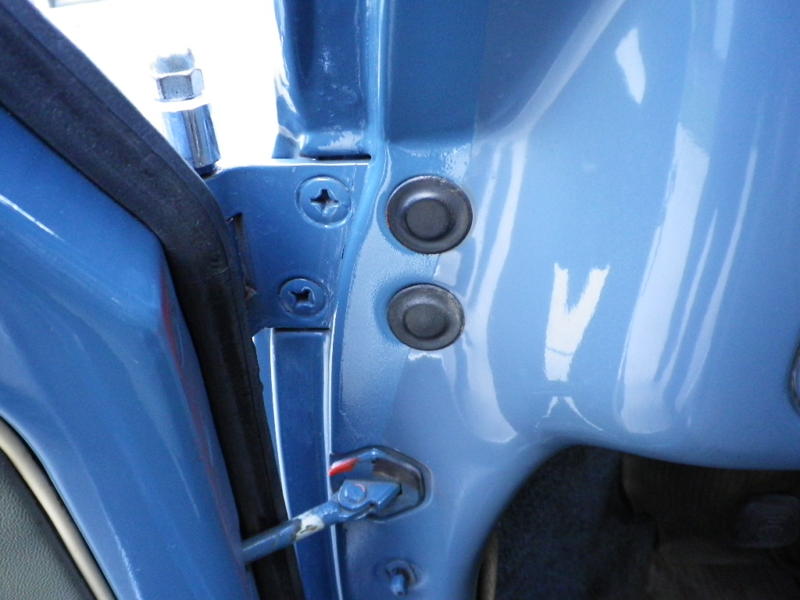 Clean jams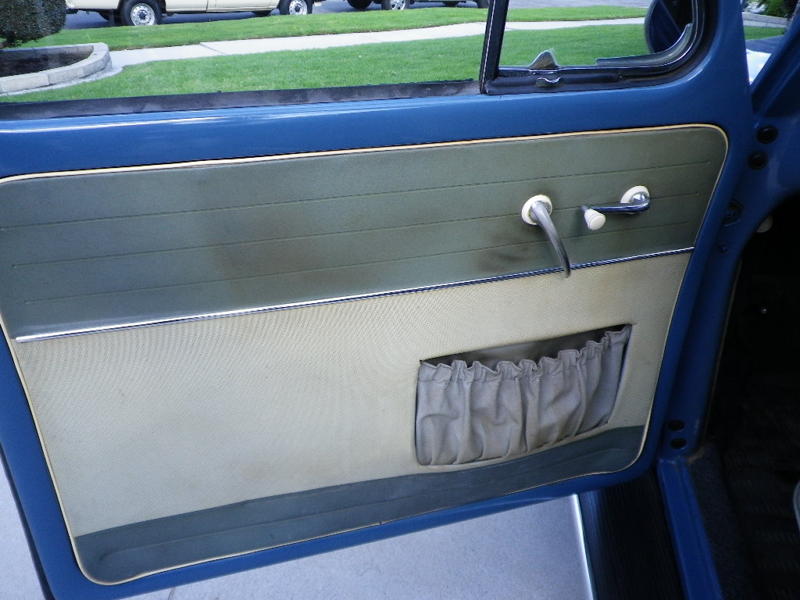 Original door panels!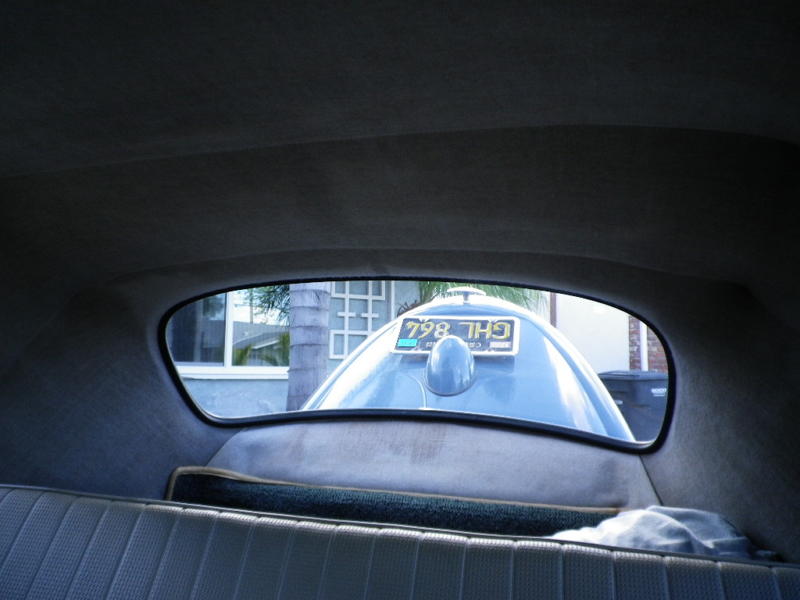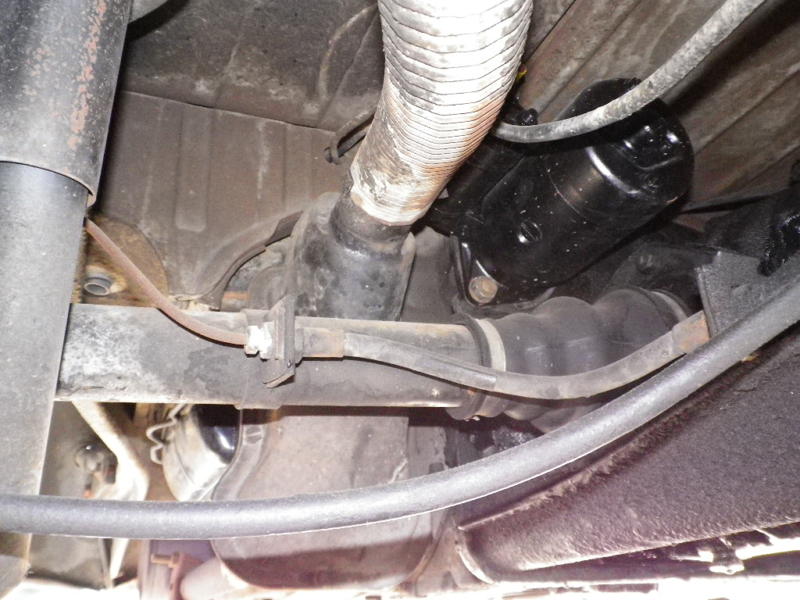 Recent rebuilt starter.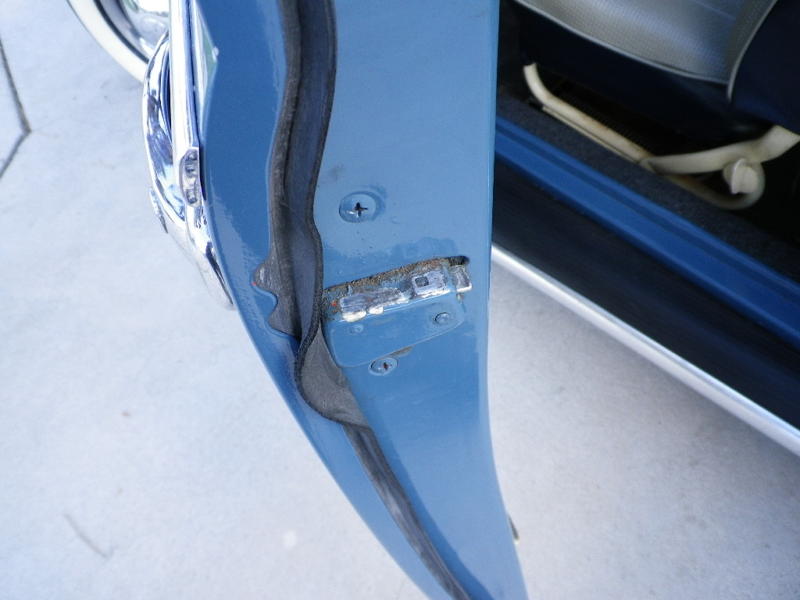 Door seals look good.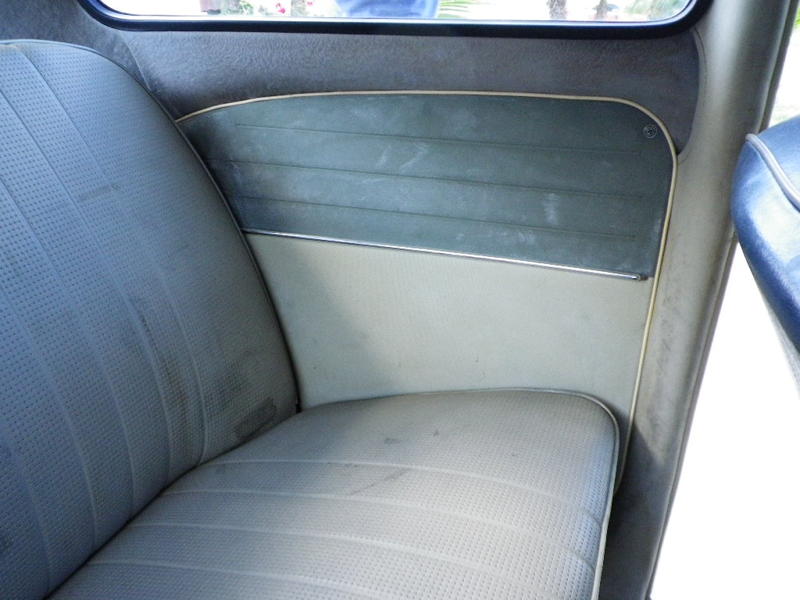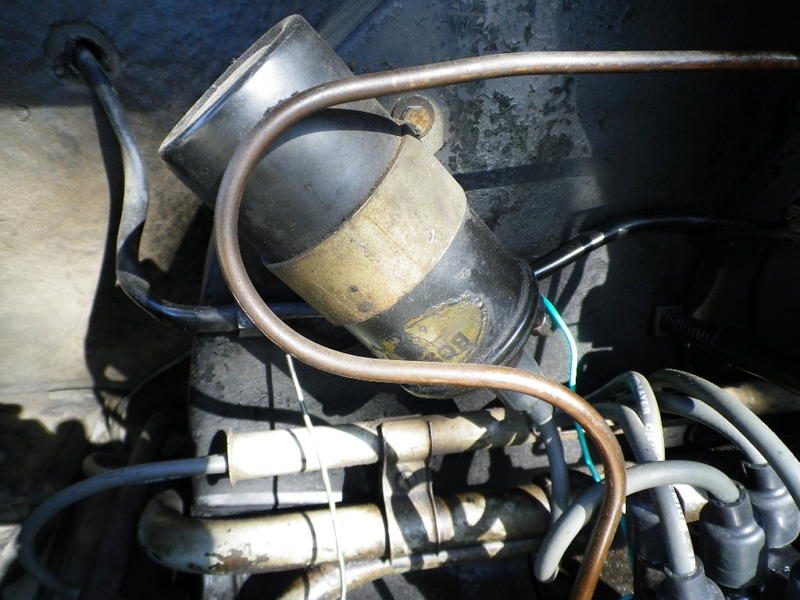 Still 6 volt electrics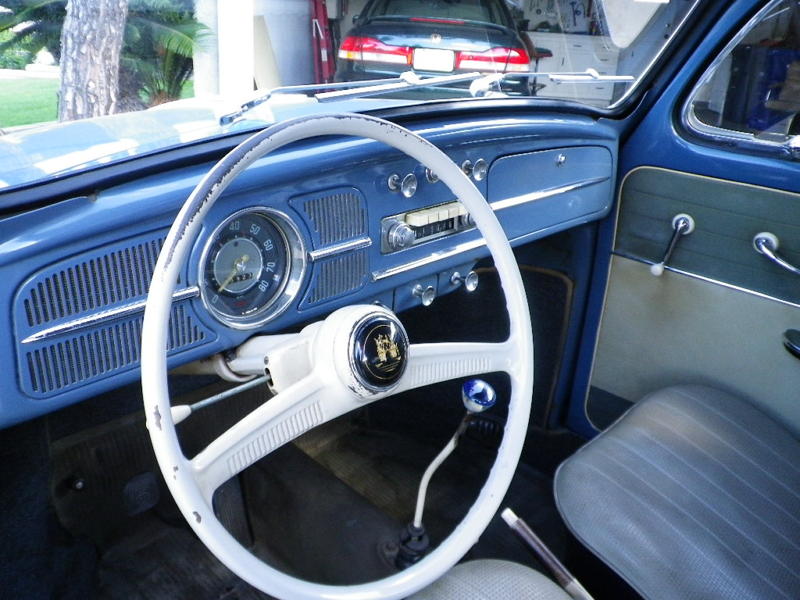 Steering wheel is all original and has the wear to prove it.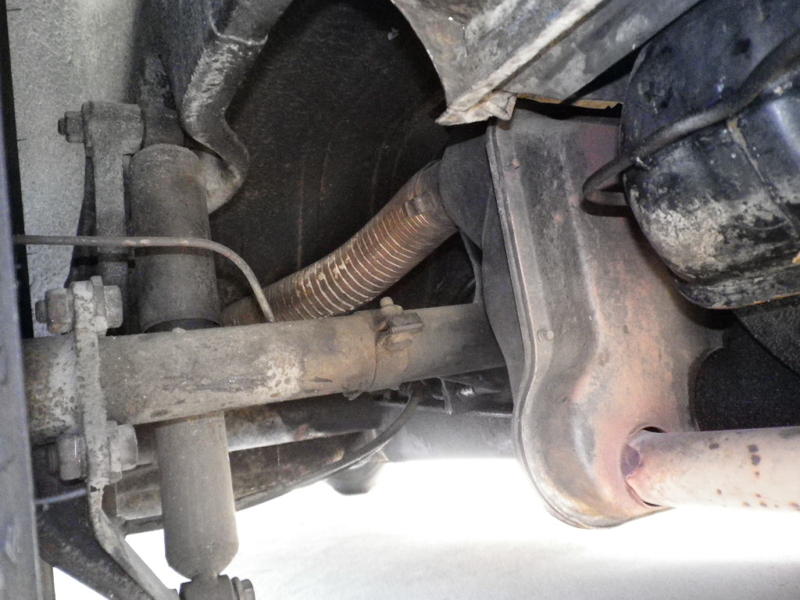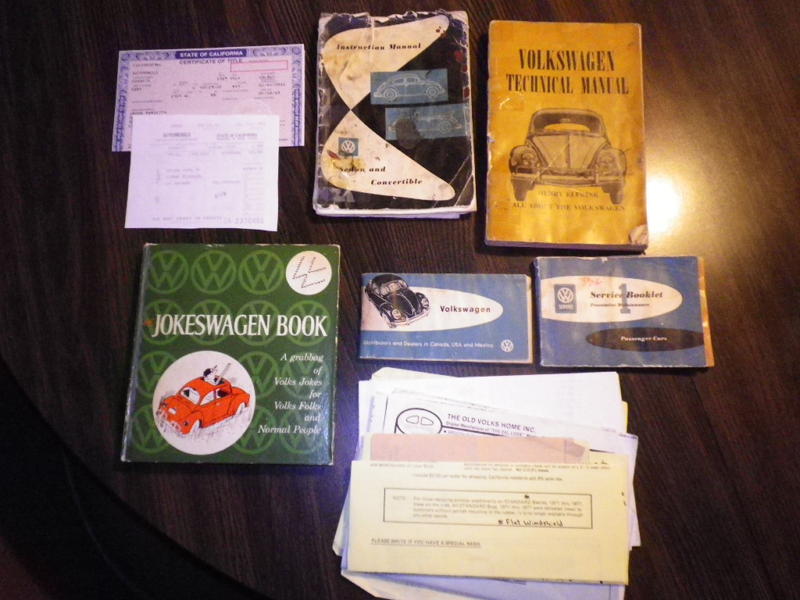 Manuals and receipts and everything included.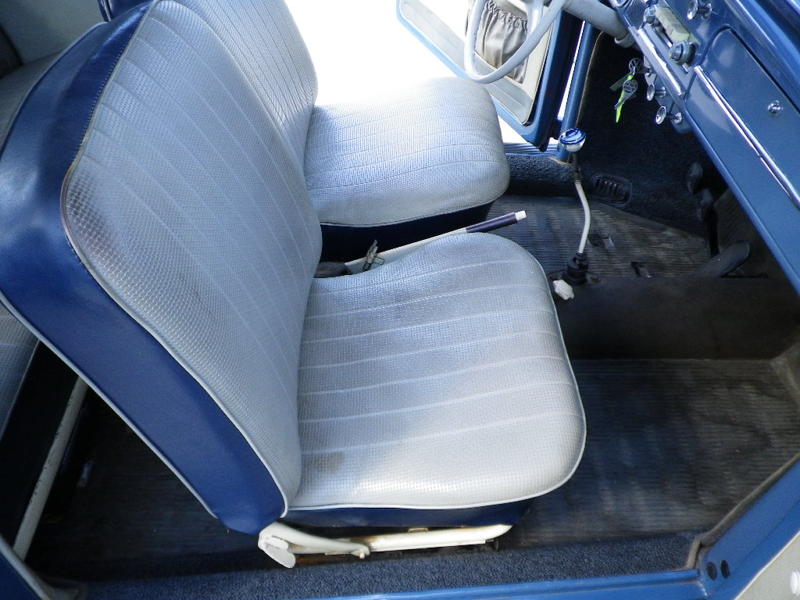 Seats show some age but are not ripped up or damaged...just a bit dirty.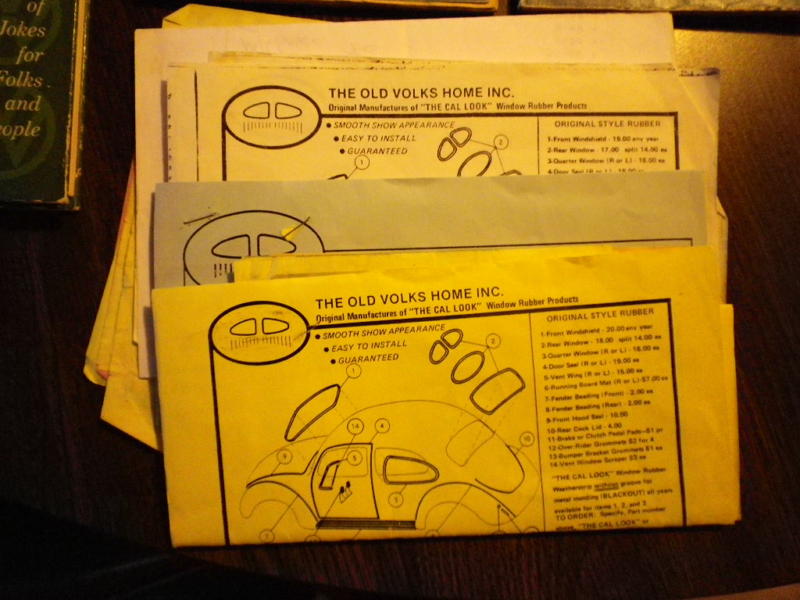 Stack of receipts and paperwork that document what was done to the car.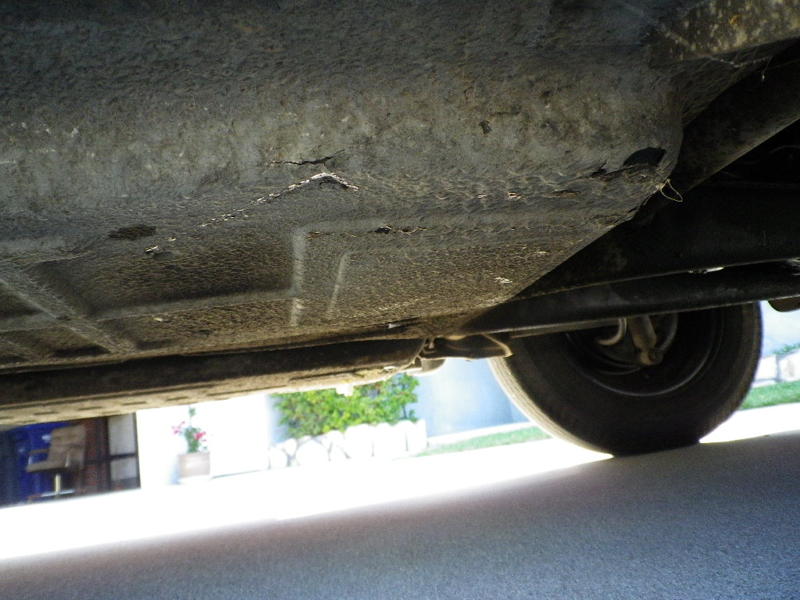 Floorpans look good.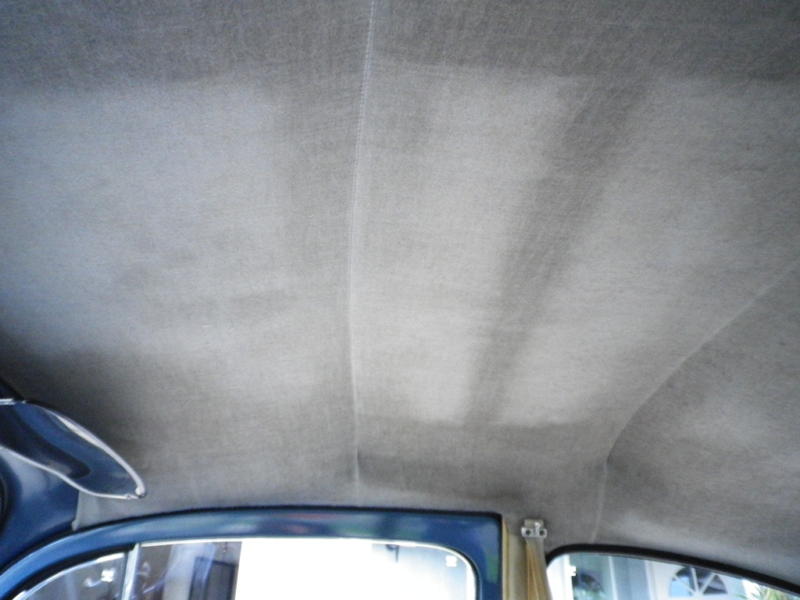 Headliner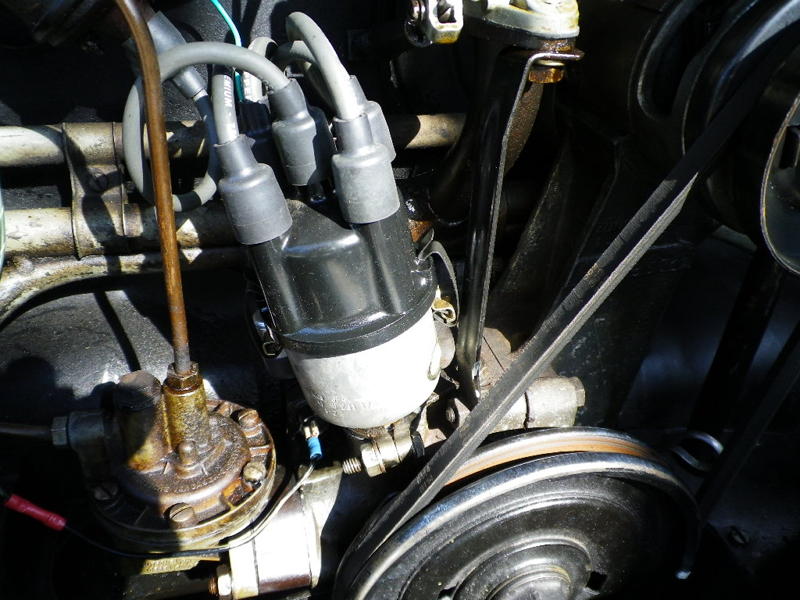 Only non stock item on the engine is the 009 mechanical advance distributor.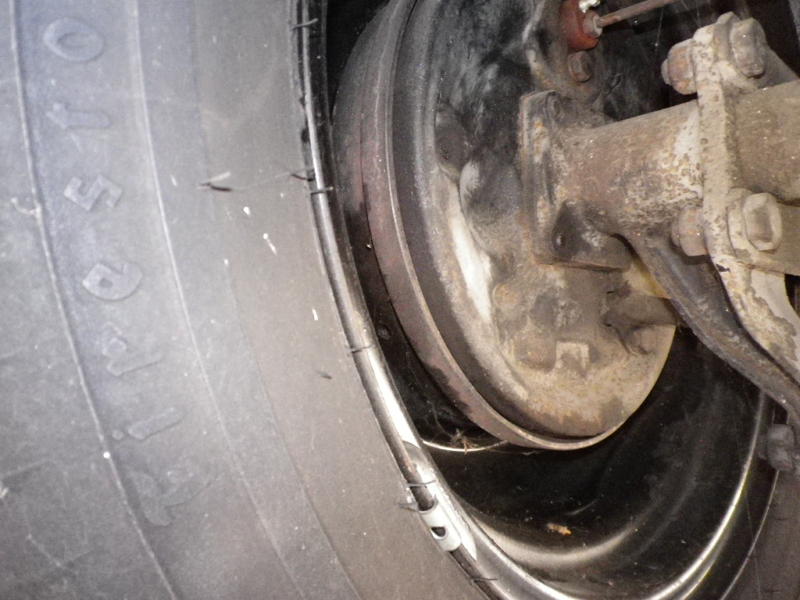 Excellent tires on clean wheels.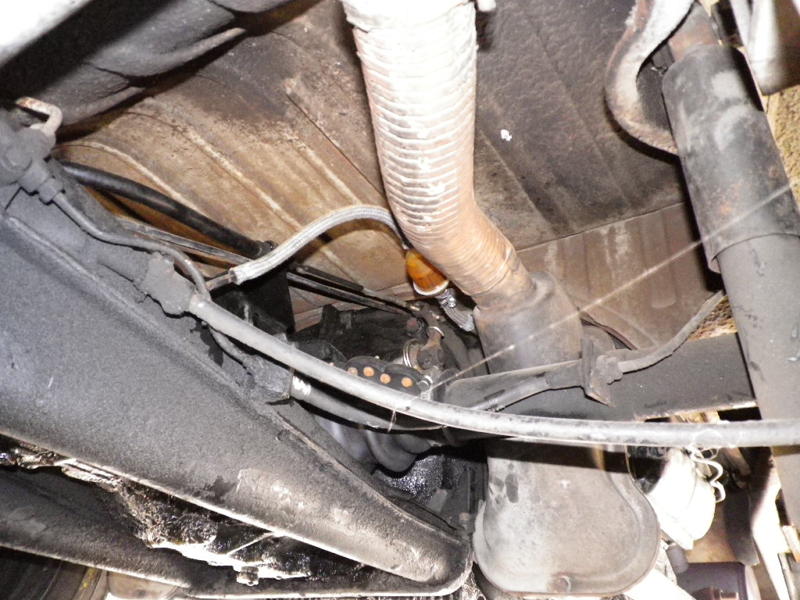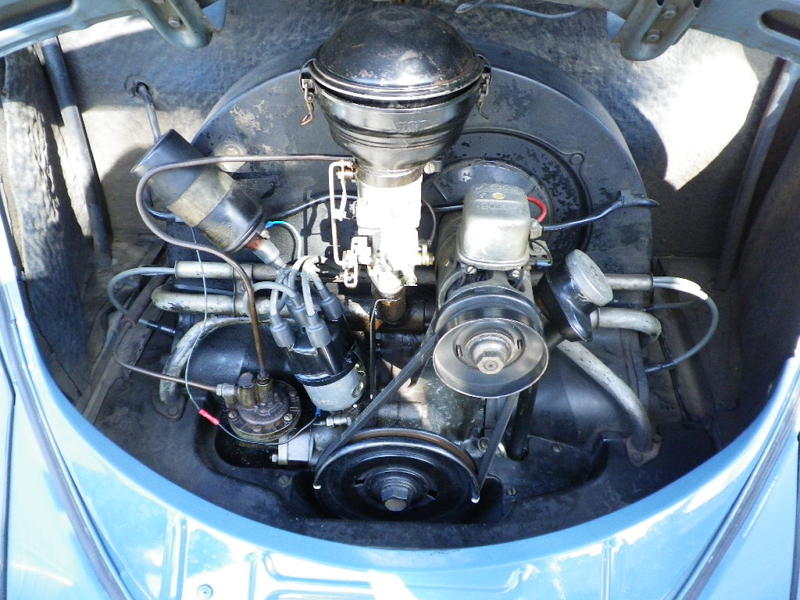 The engine runs well.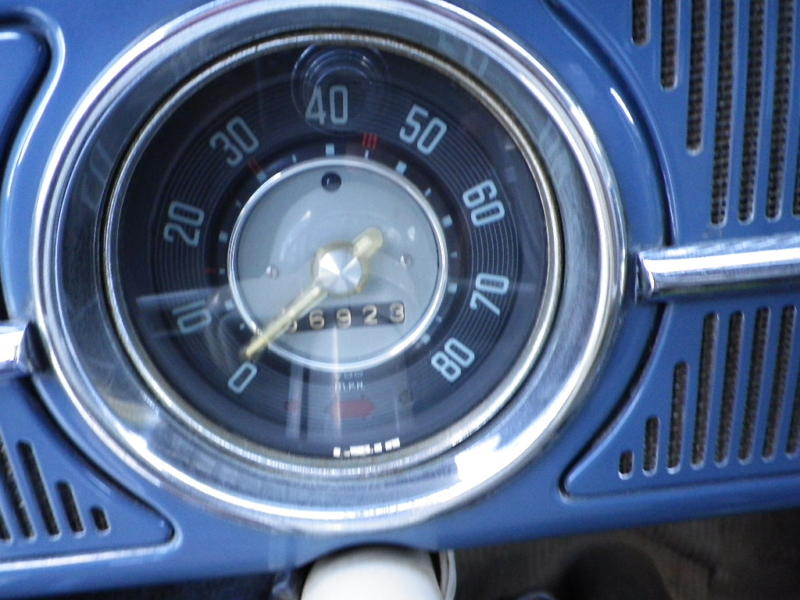 Odometer reads 6923 at the time of these photos... I would say it is safe to assume 106923 on the car.
(but verify this with the owner first to confirm)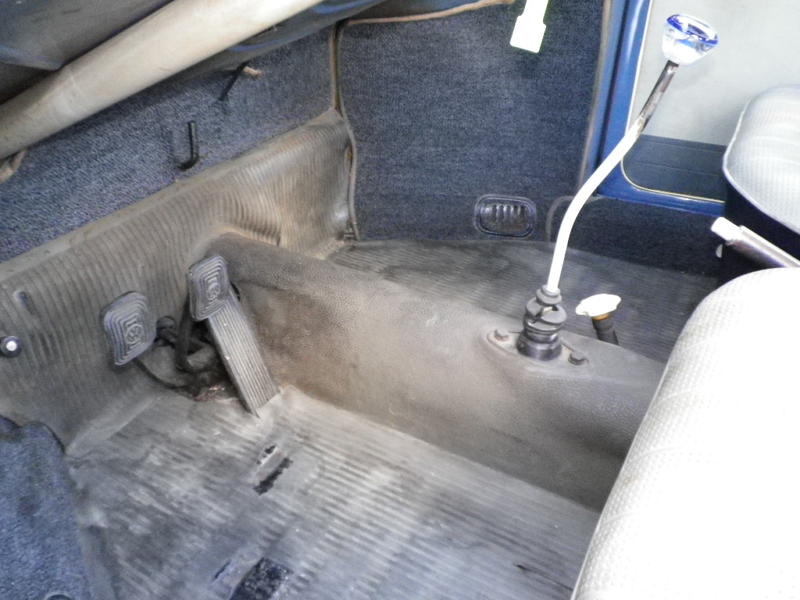 Original rubber mats are worn but intact.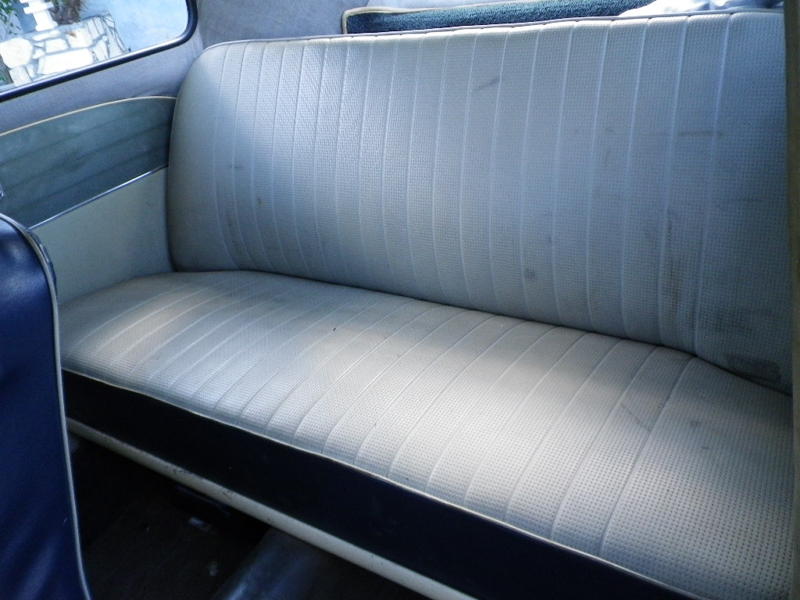 I think some good scrubbing may clean the seats right up.
The material is in good shape, so even if they did not clean perfectly, they could be vinyl dyed quite easy.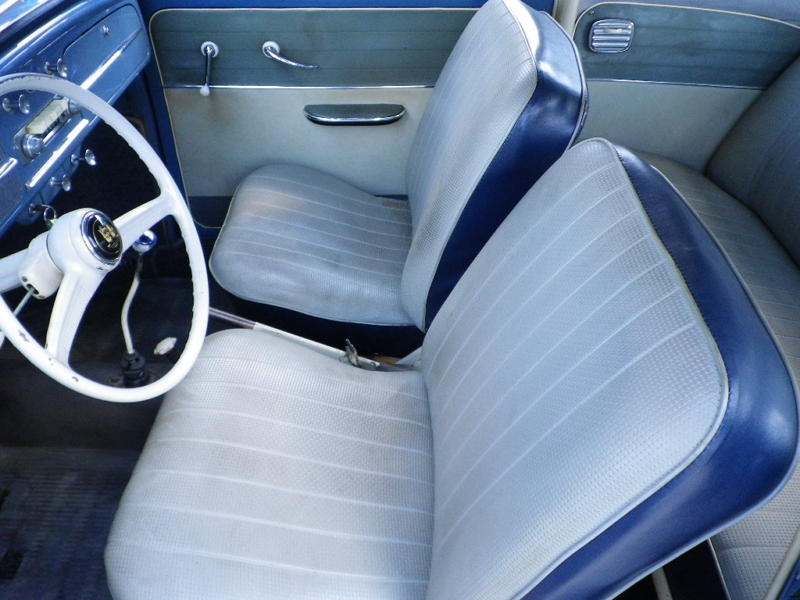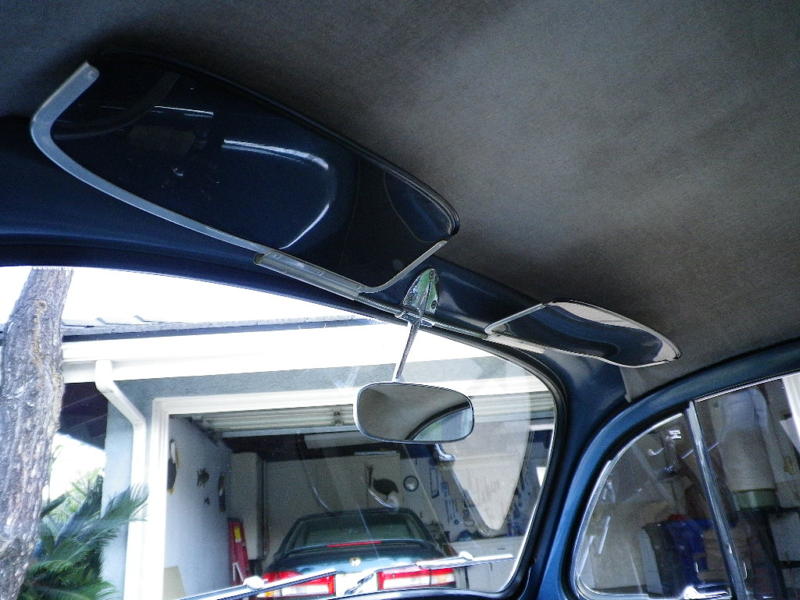 Yes...this is the original number's matching engine!!!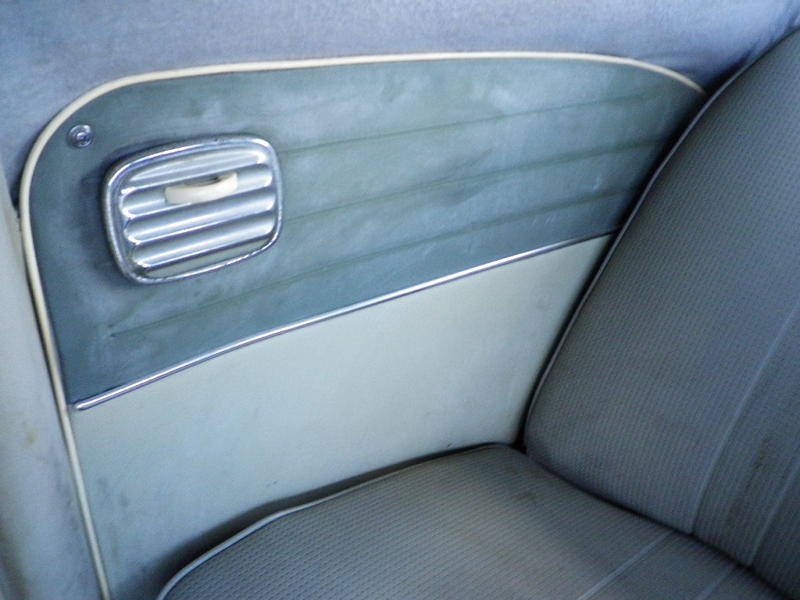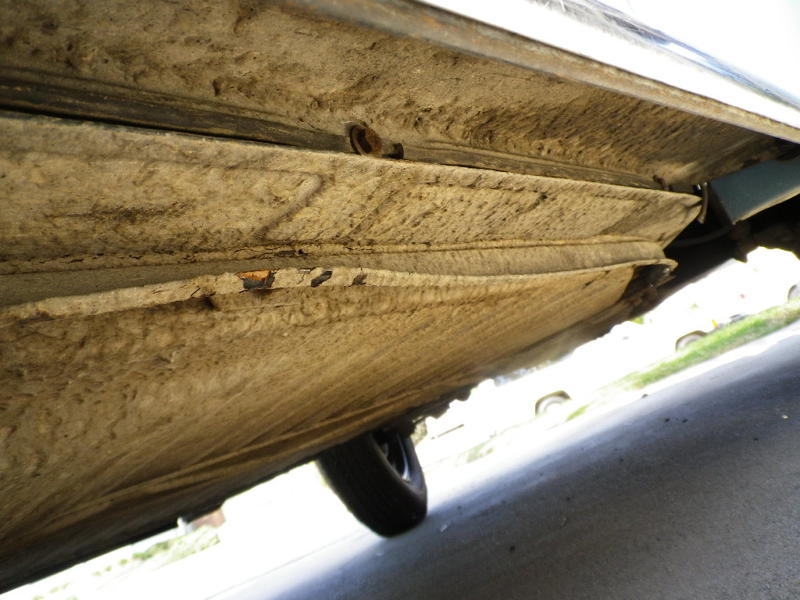 Solid California car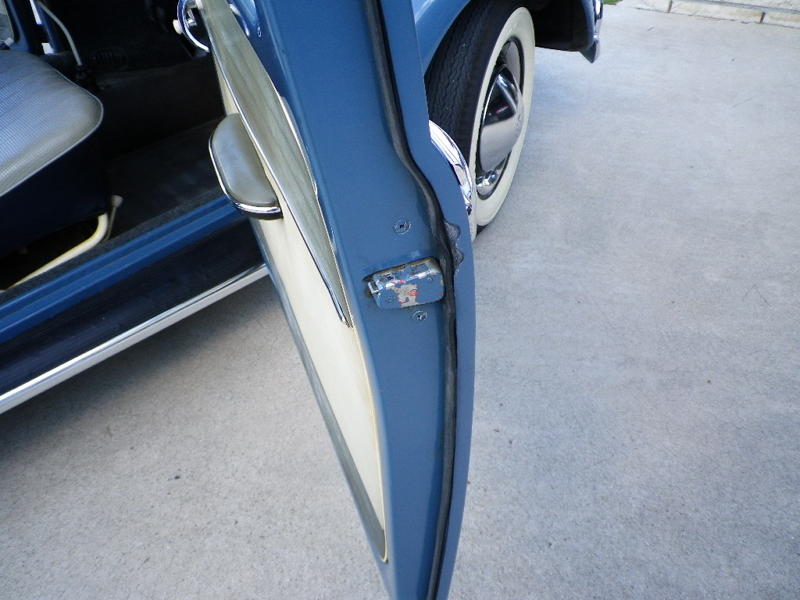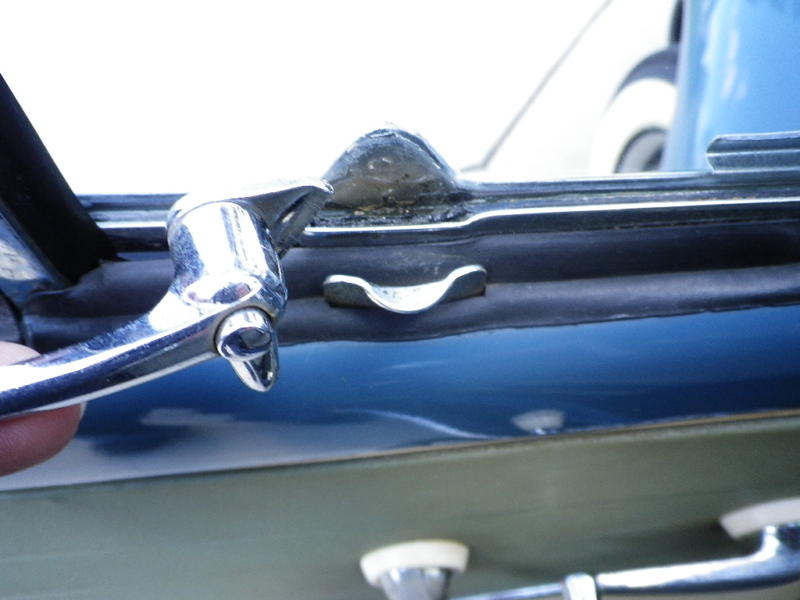 Broken vent wing latch...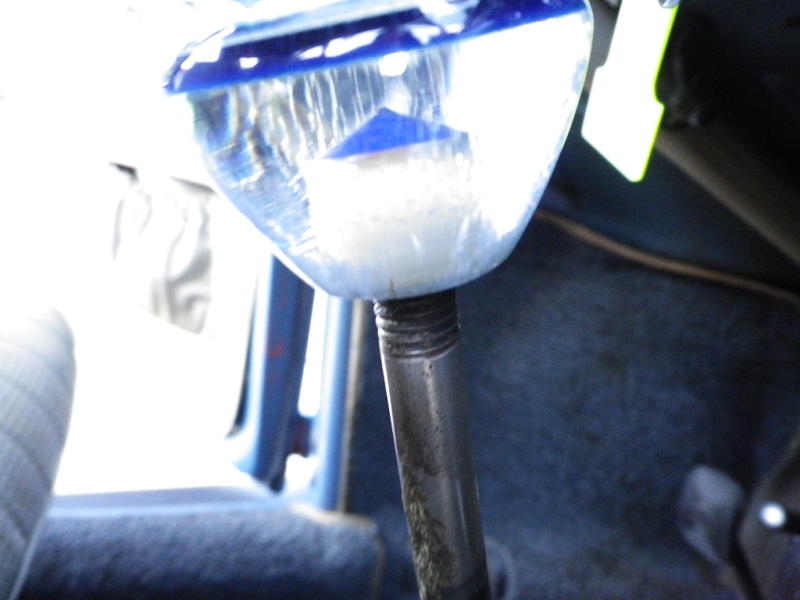 Crazy shift knob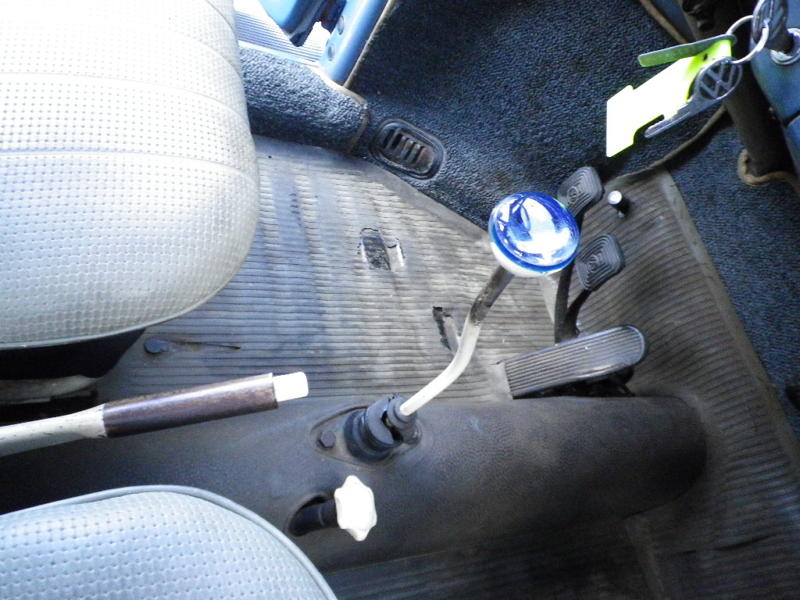 Carpets were replaced at some point...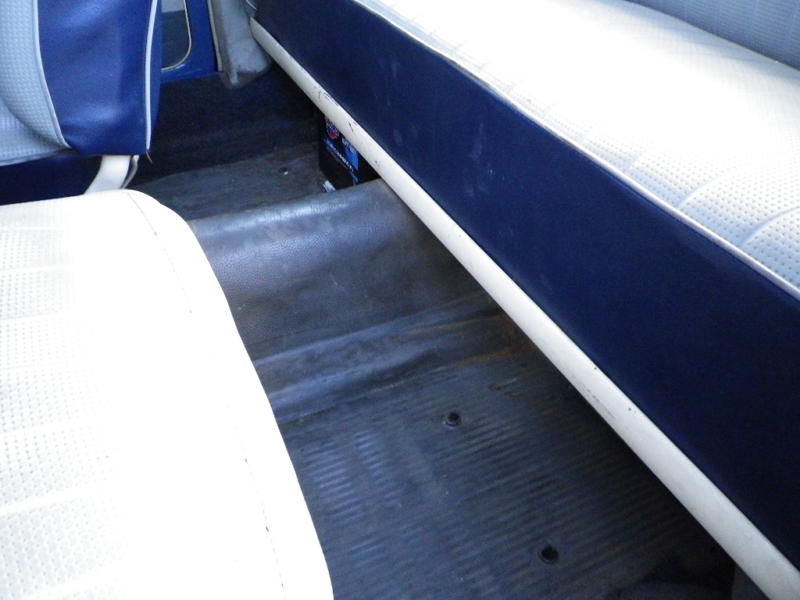 Firestone wide whites are like new!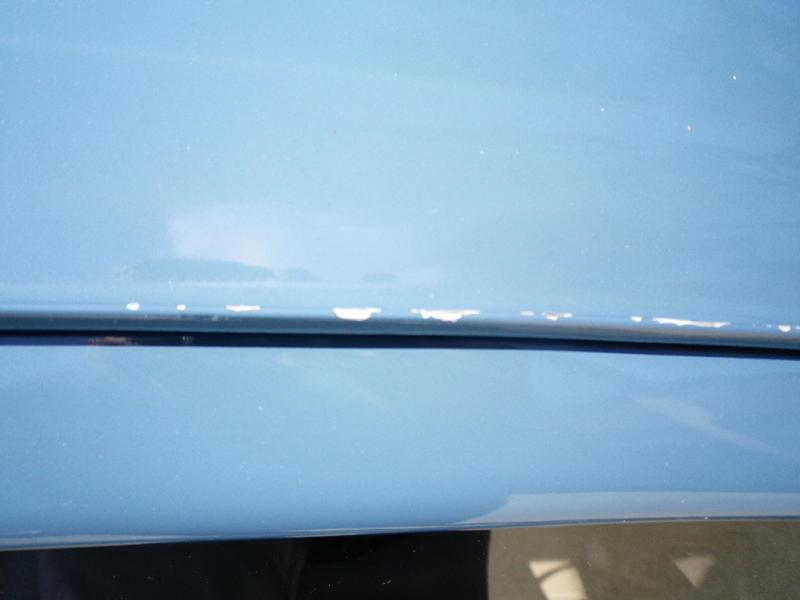 A couple paint chips on the drip rail.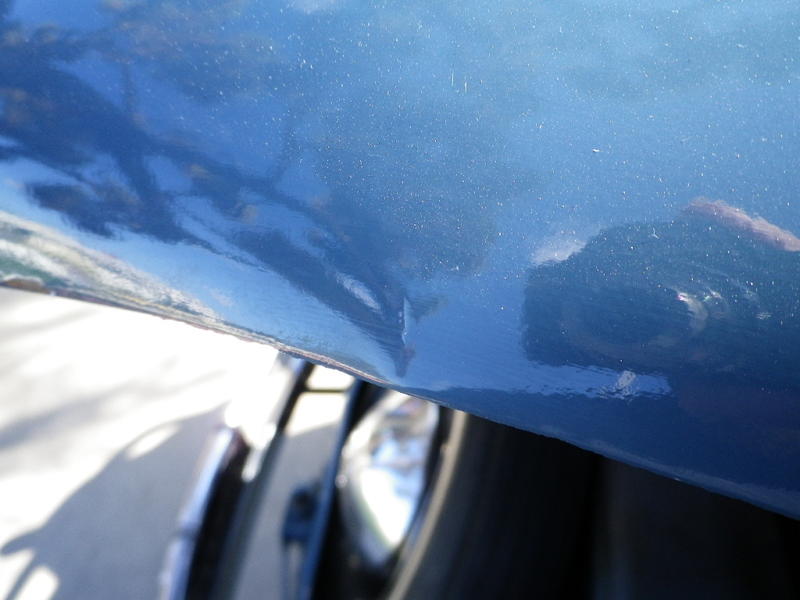 Small gentle kink on the hood.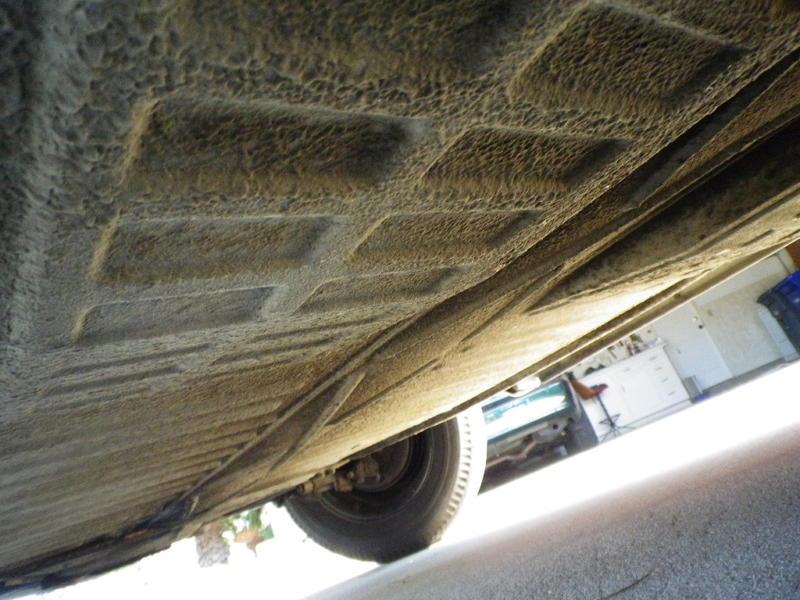 Oh my...how dry!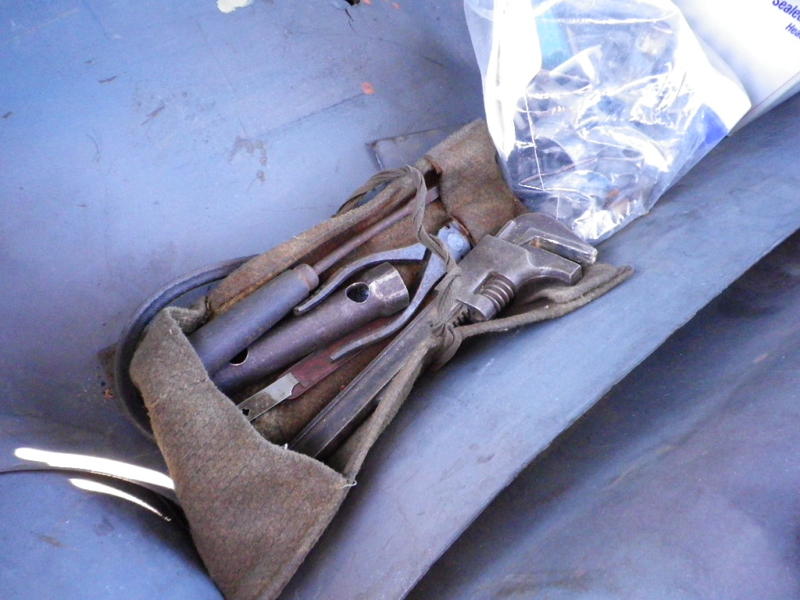 Original tool roll (with extras!)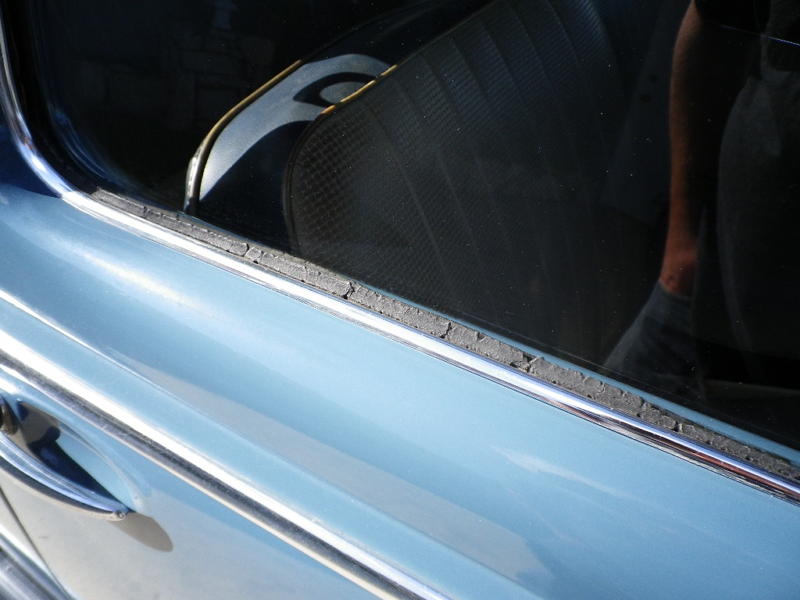 Window scrapers are sun-baked.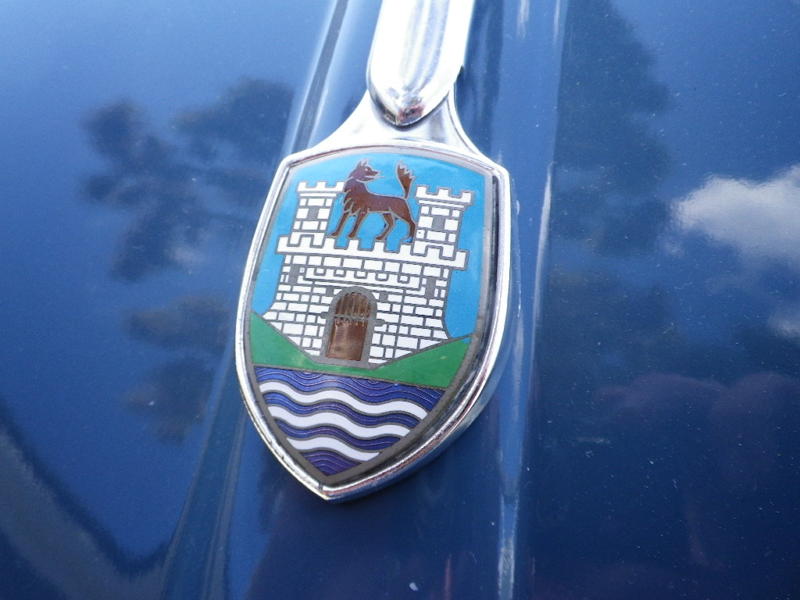 Wolfsburg hood crest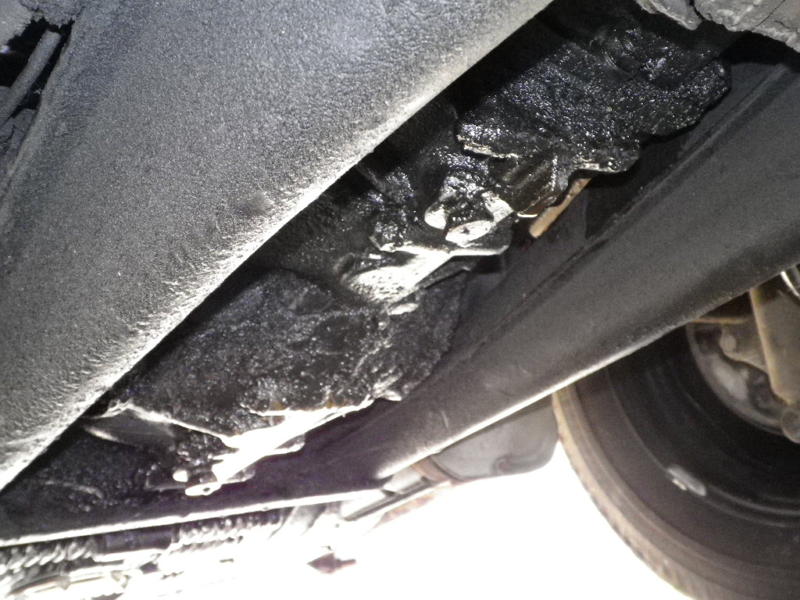 Greasy original transmission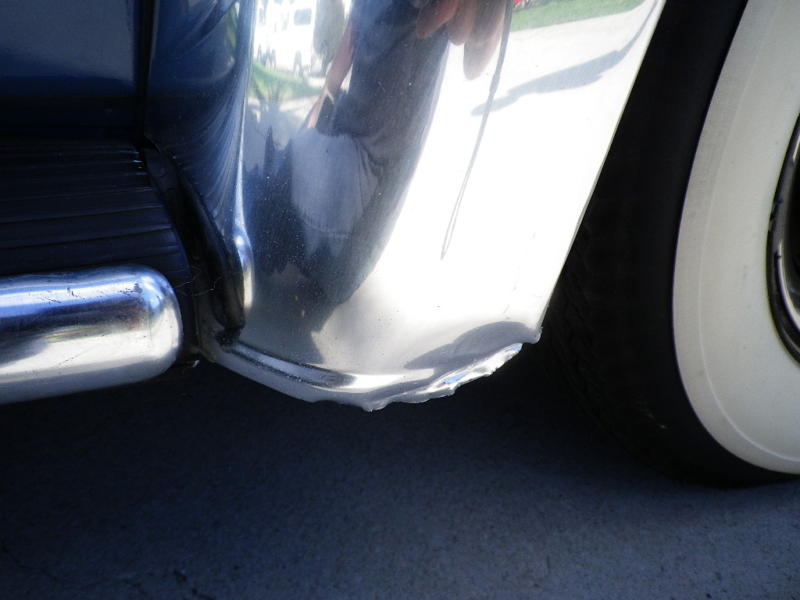 Gravel guards on the rear fenders...
Slight kink on the fender edge down low, driver's side back fender.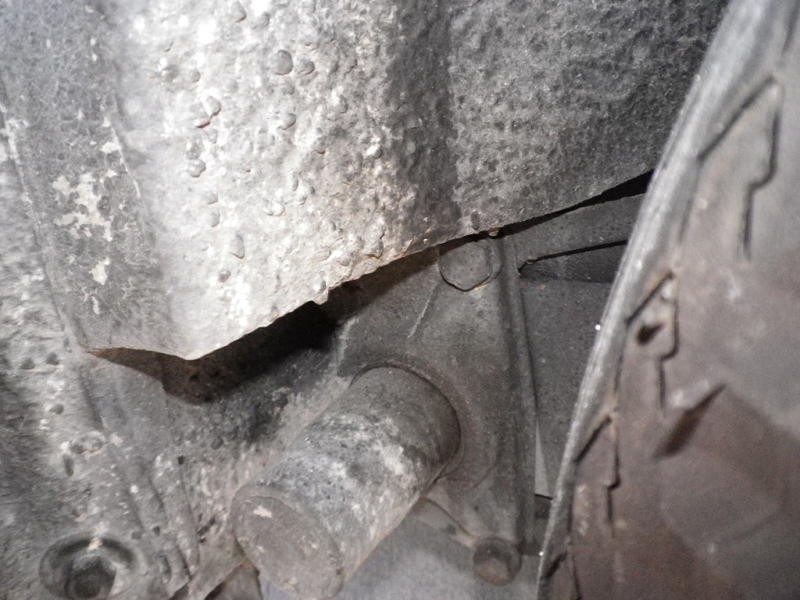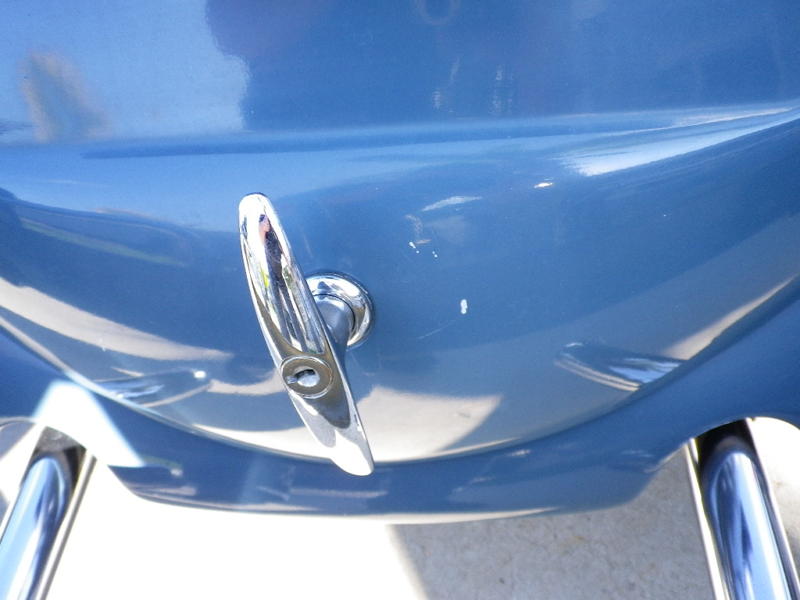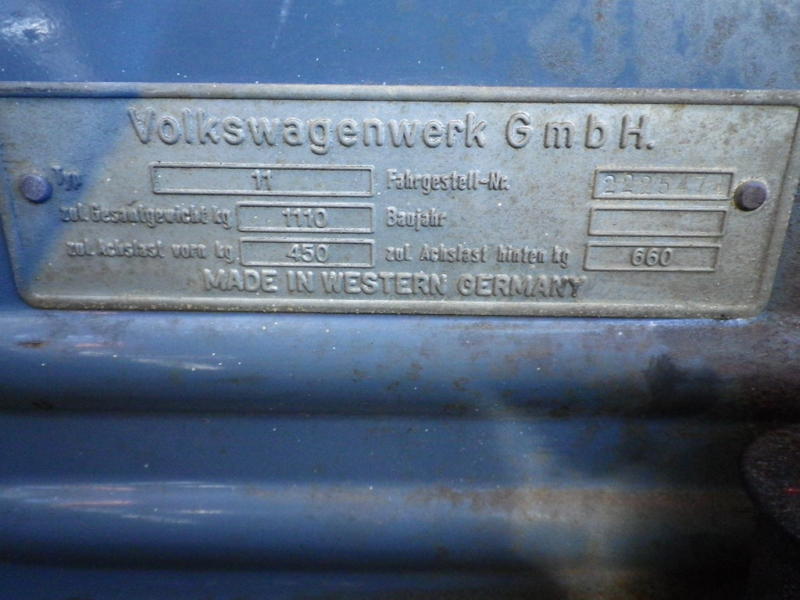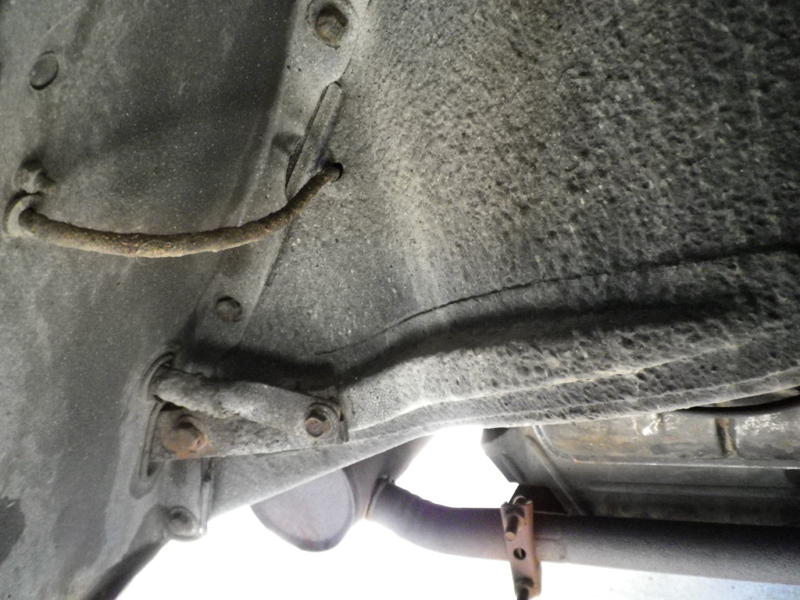 Wonderful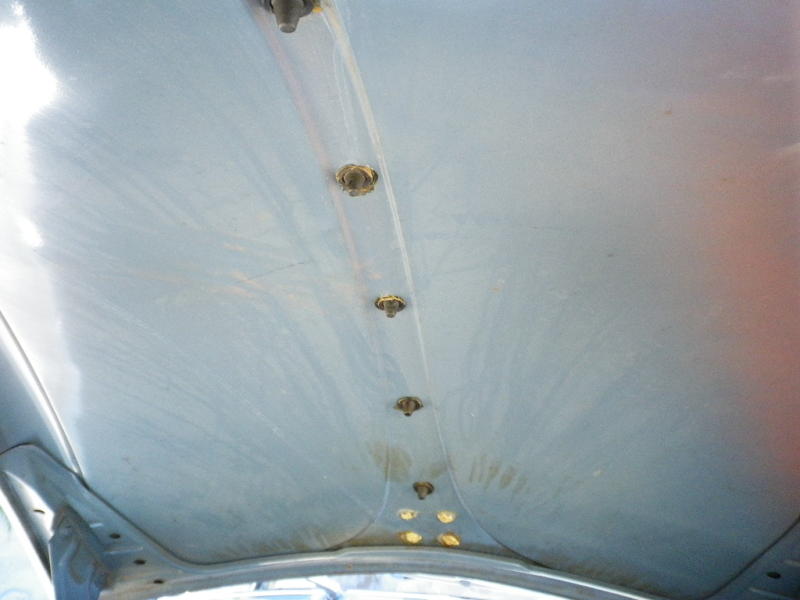 Original paint under the hood.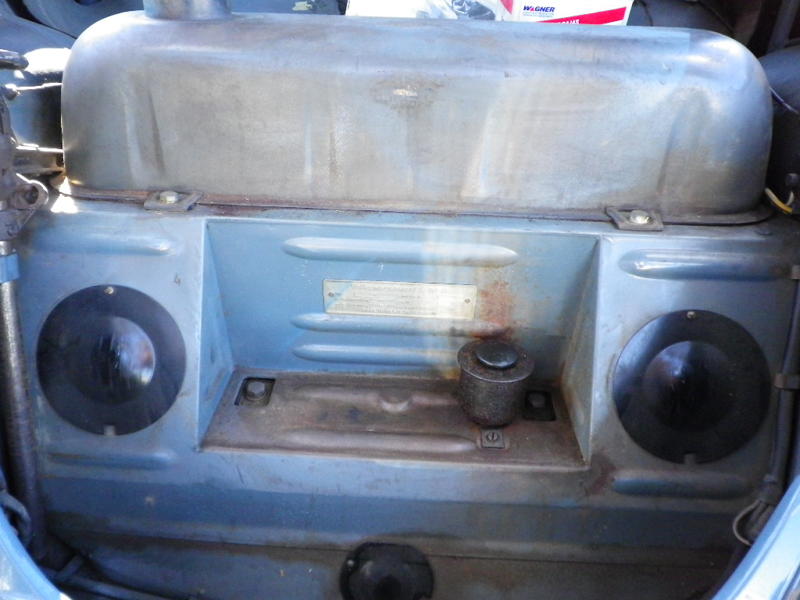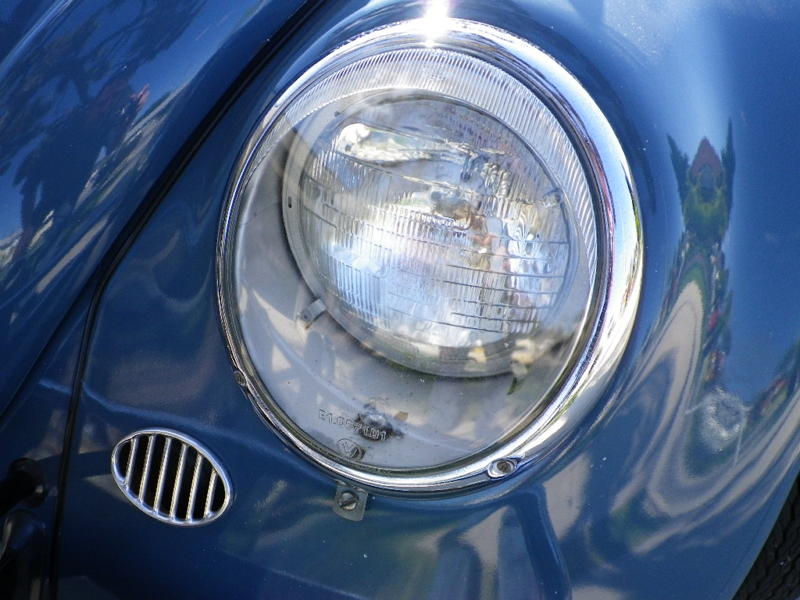 Correct early headlight lenses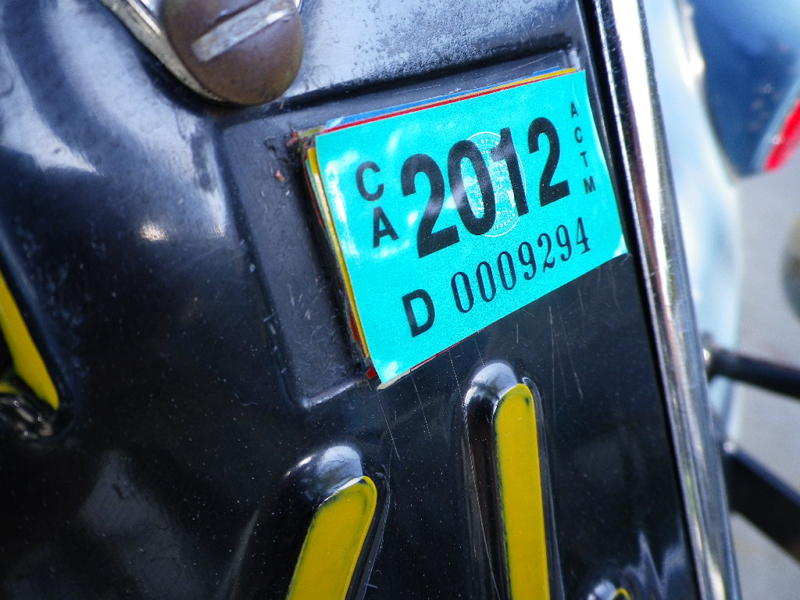 Black California plates, clear title and current registration.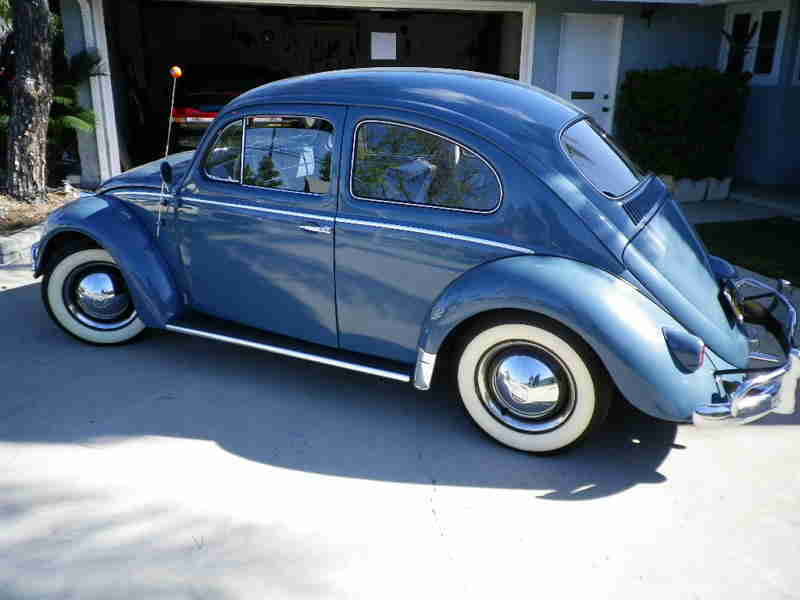 Very attractive car!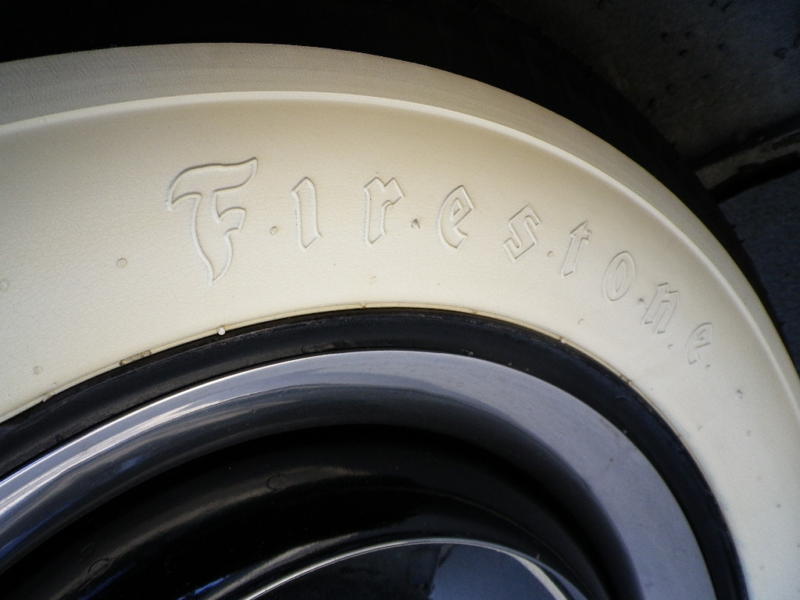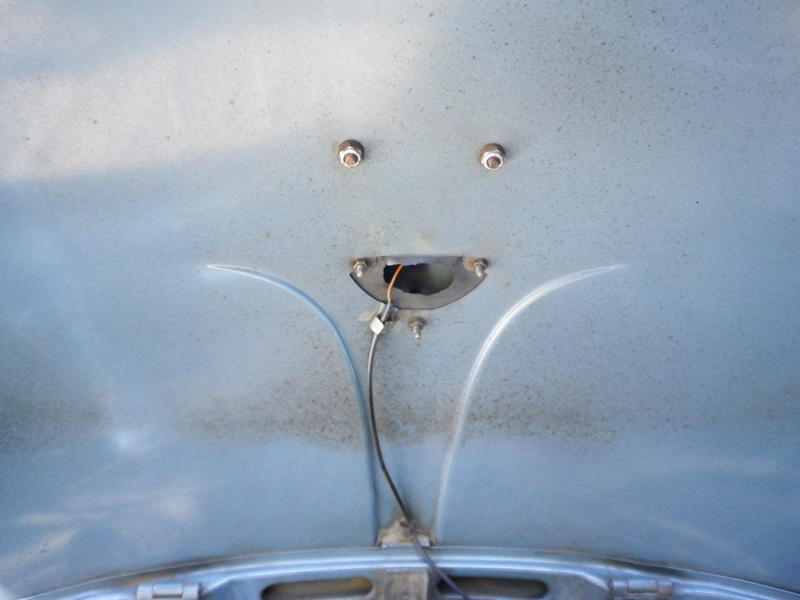 Original paint under the decklid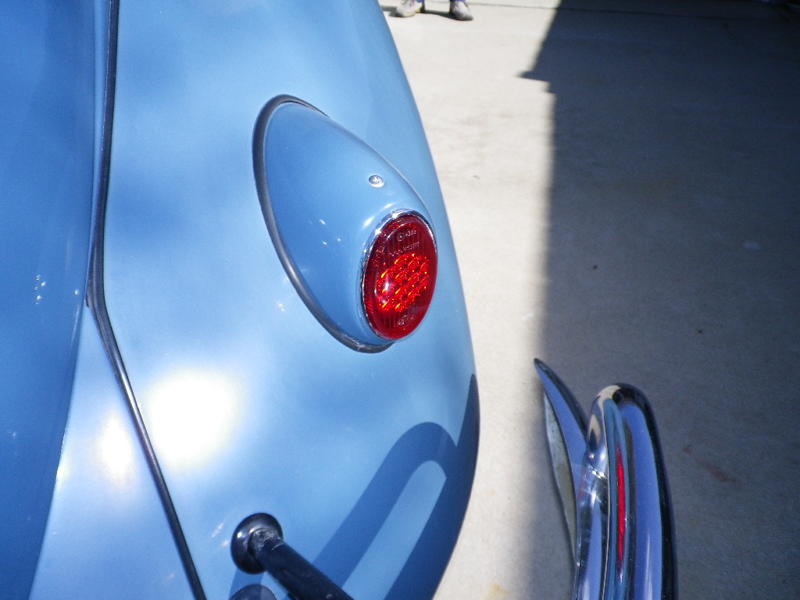 Original glass lens taillights
Very solid in the spare tire well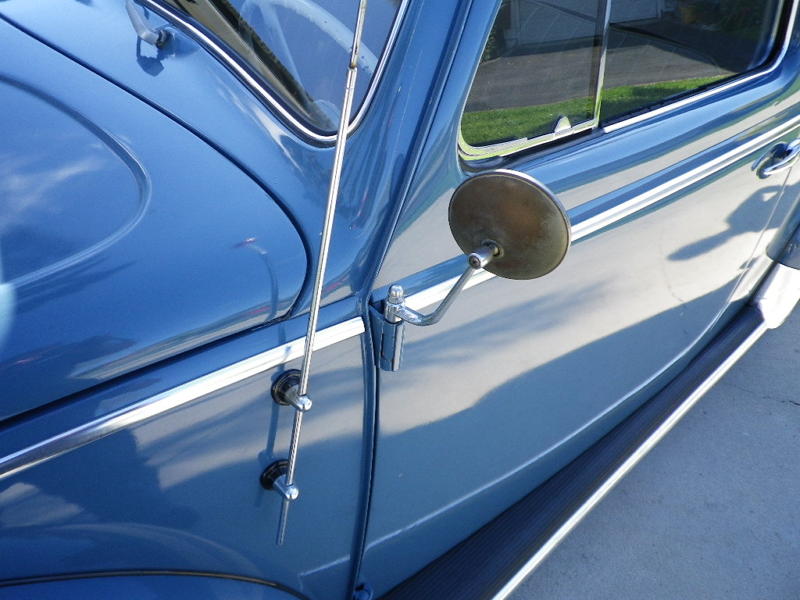 Chrome on the original mirror is a bit faded.
Body is very straight and smooth.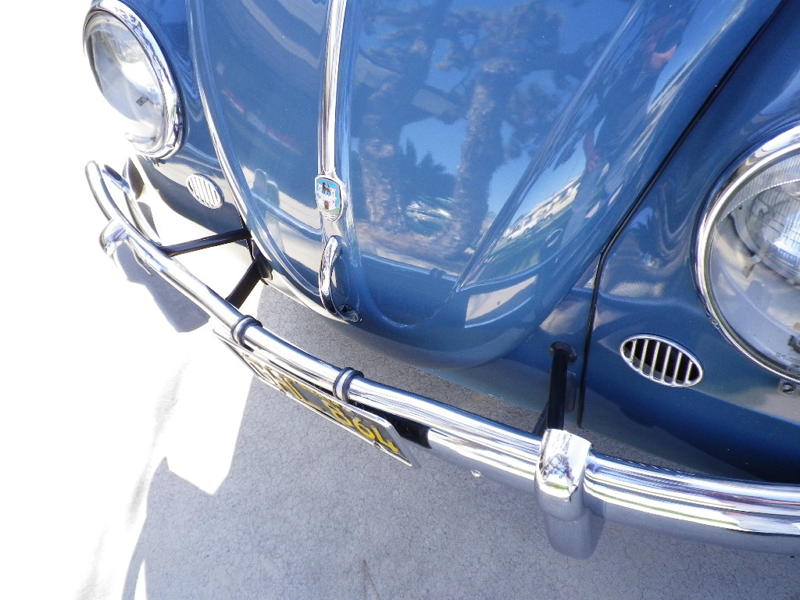 Top quality bumpers, not the cheesy aftermarket ones.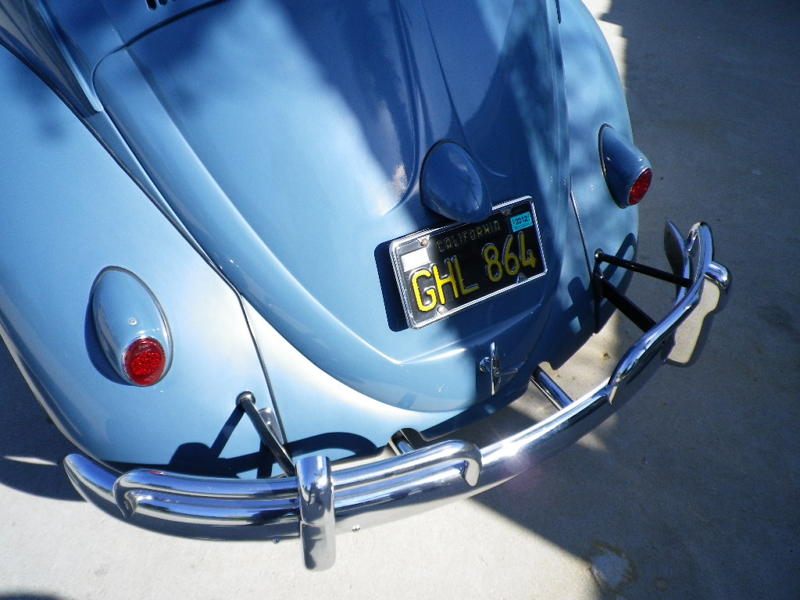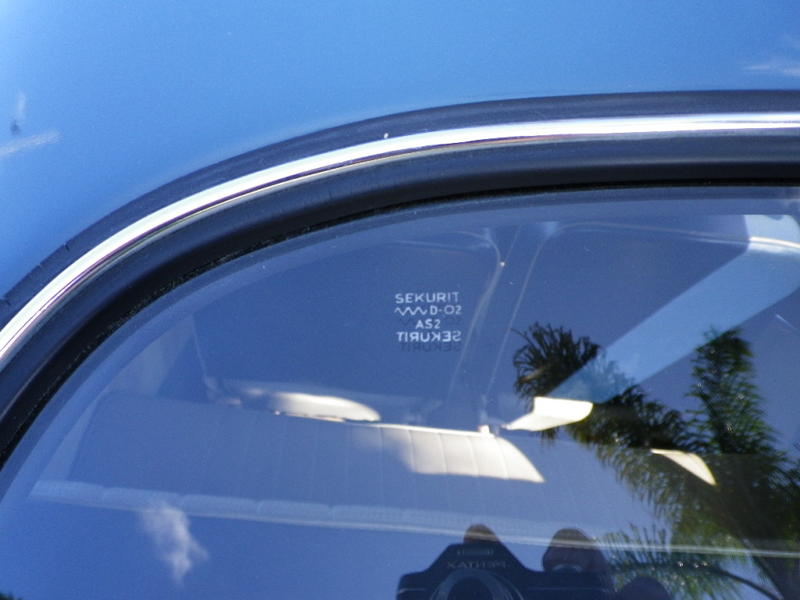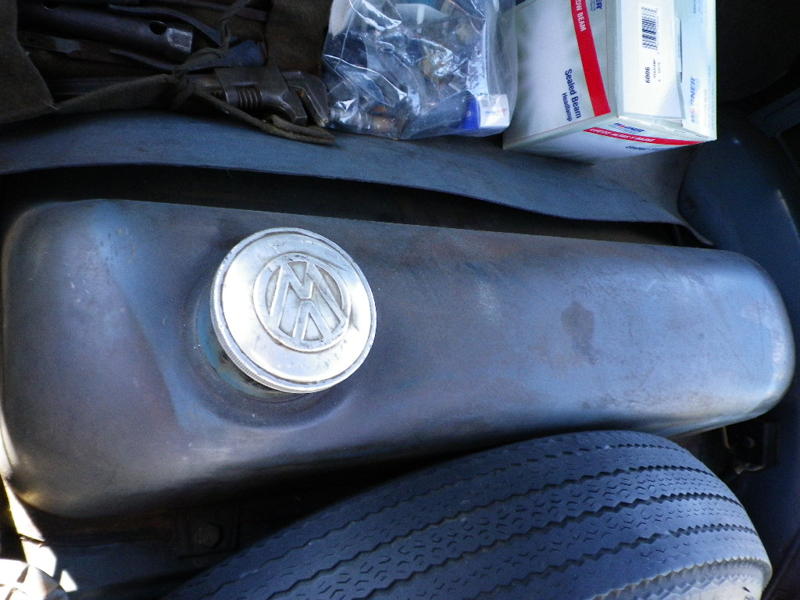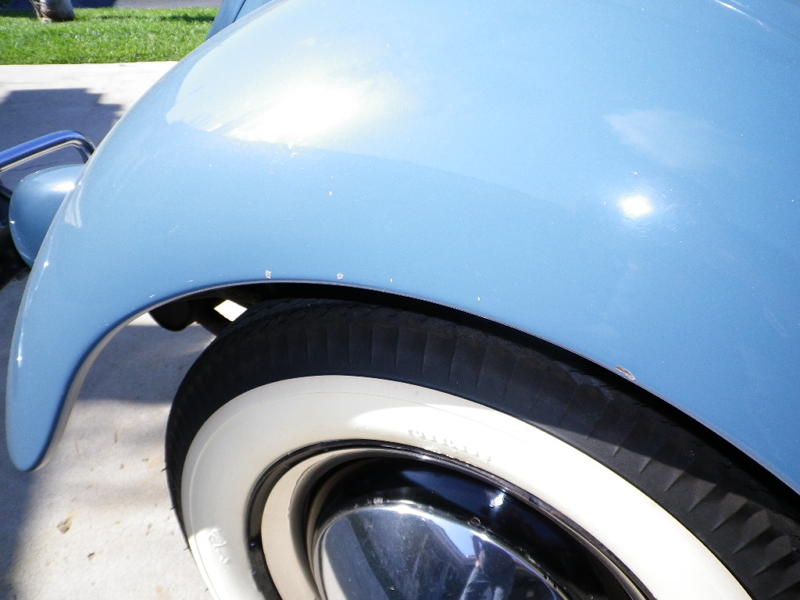 A few paint chips here and there...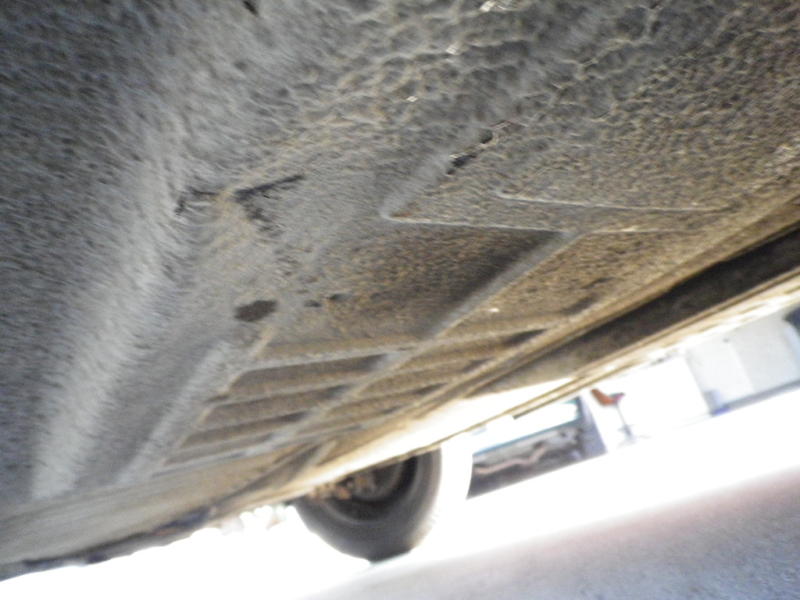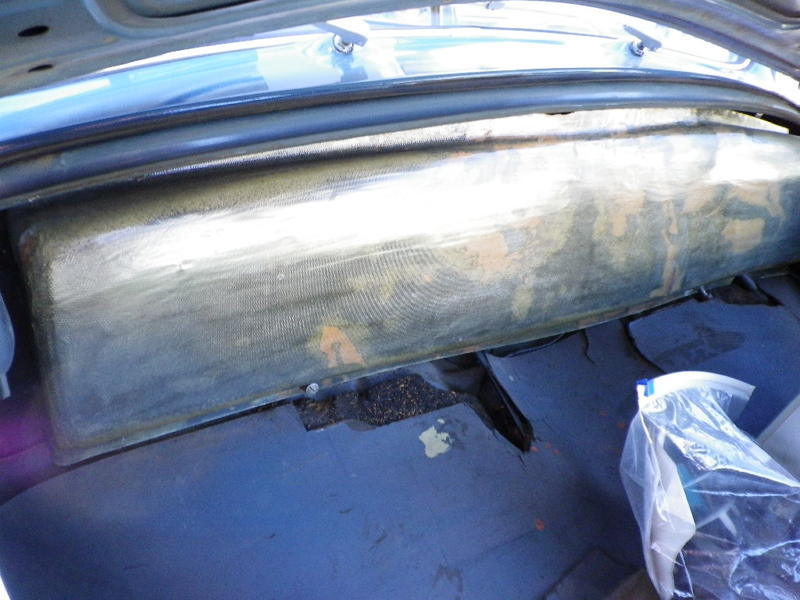 The original fiber wiring cover was cracked and the owner took it out and glazed it with fiberglass.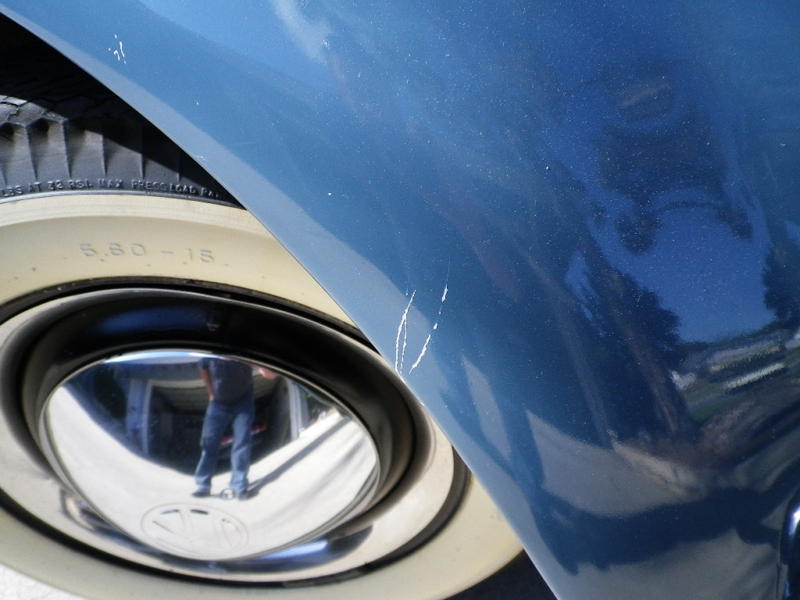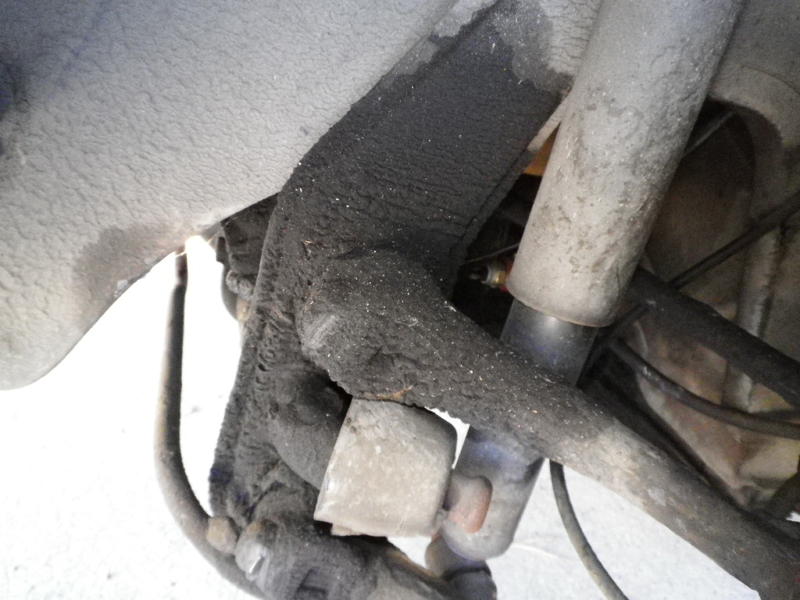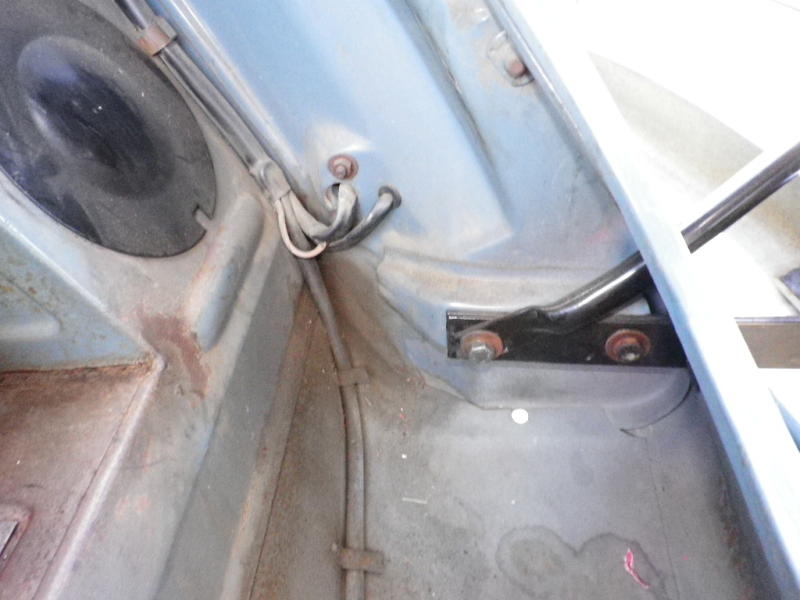 Never hit up front here...dreamy nice and straight.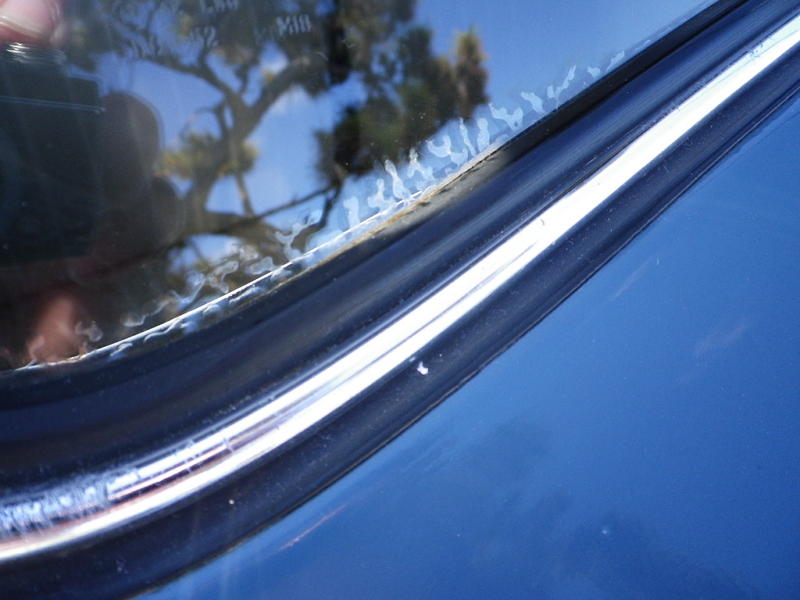 A couple of little de-lam spots in the glass down low.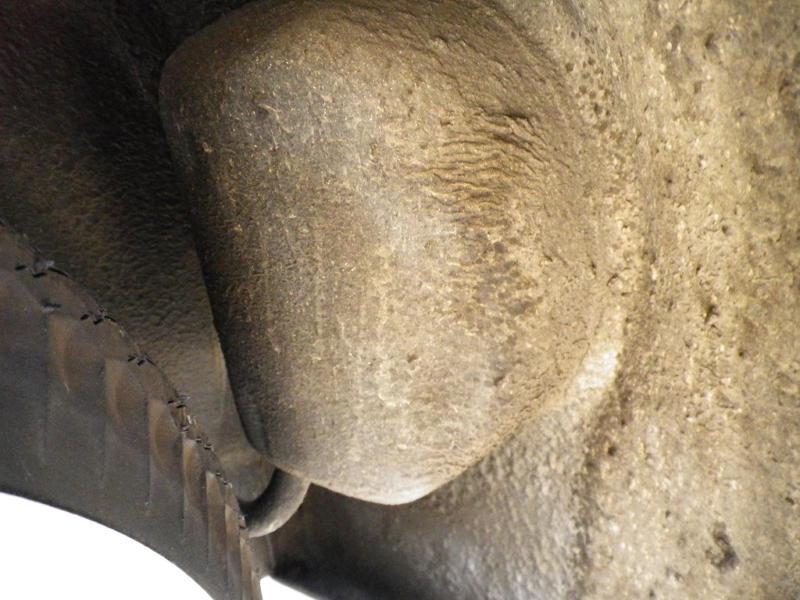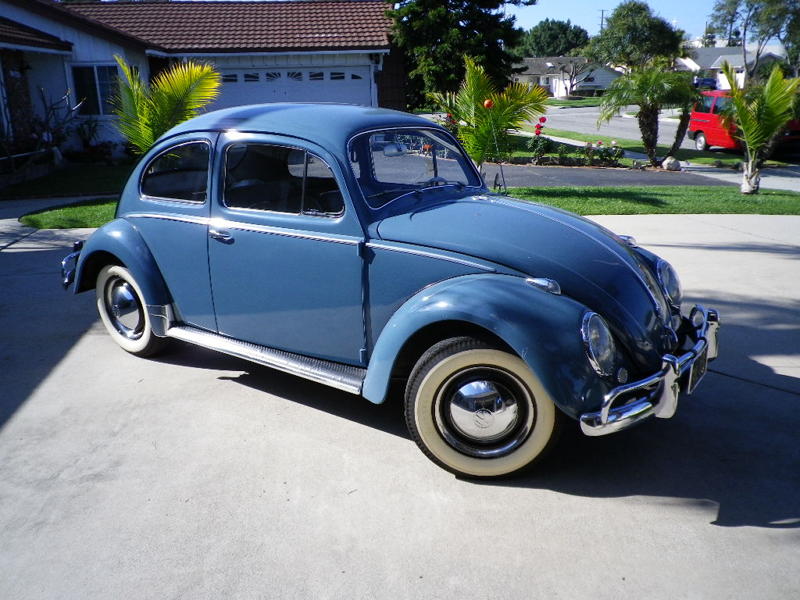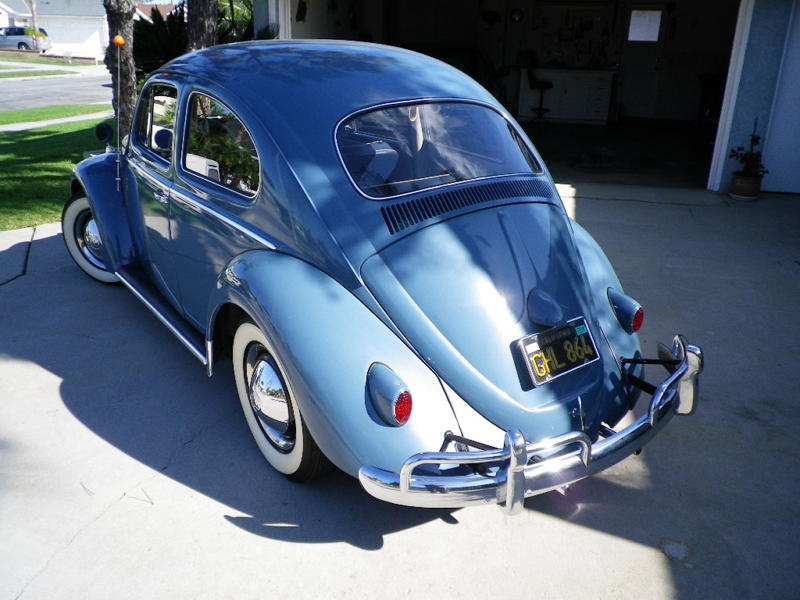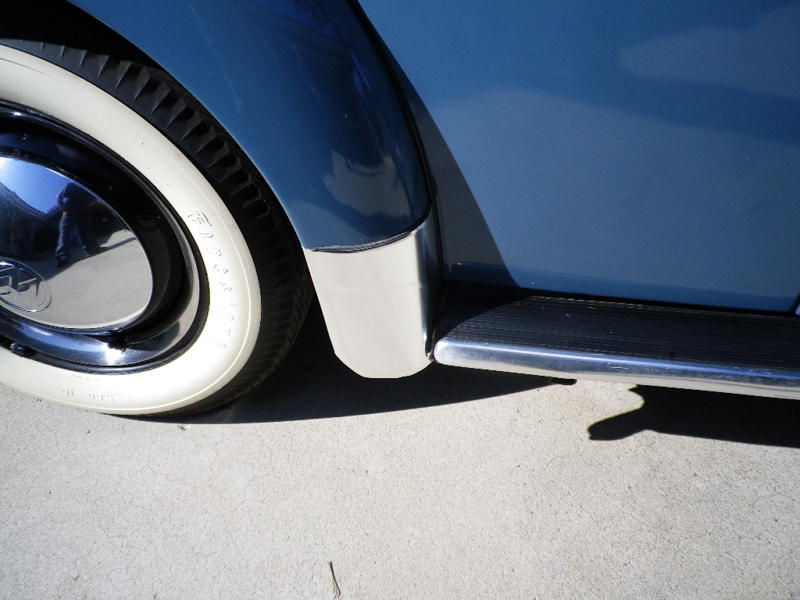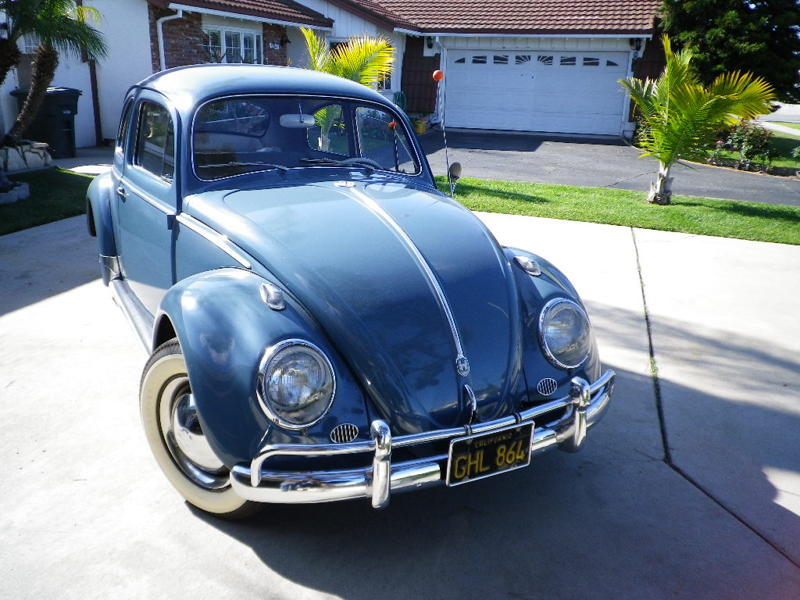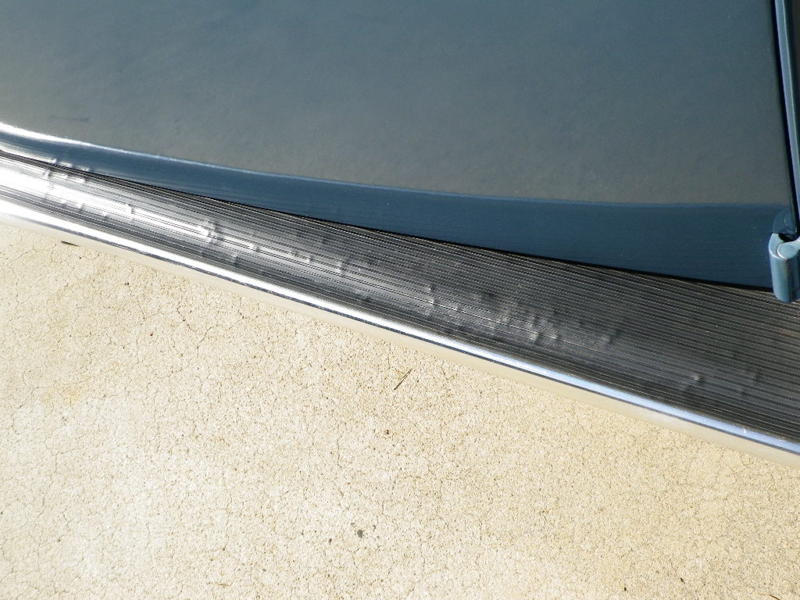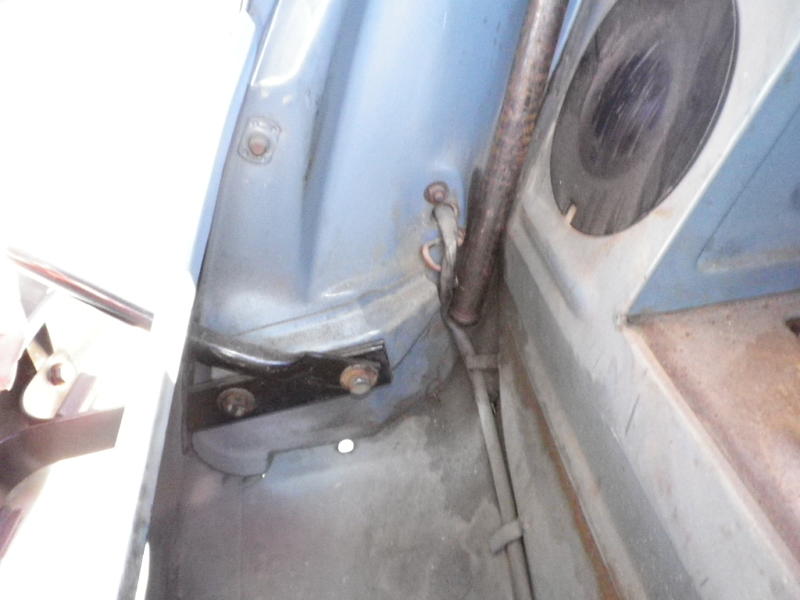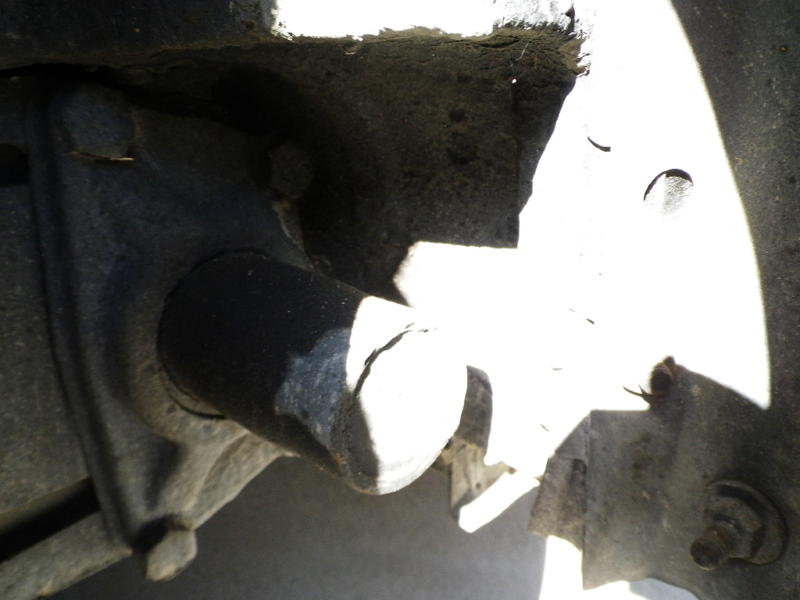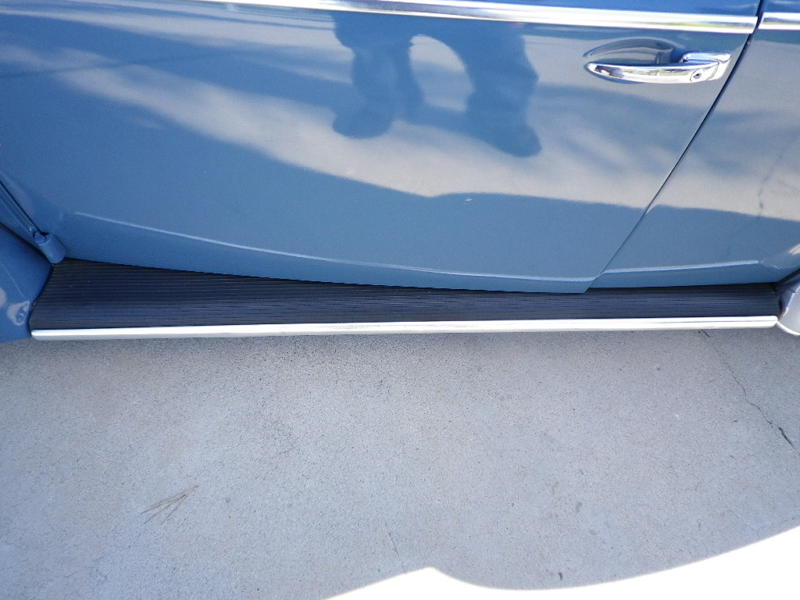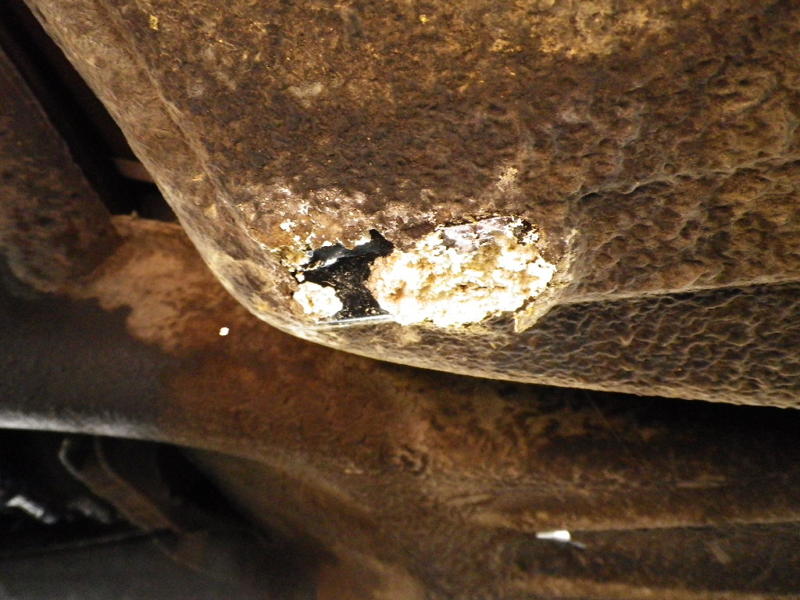 The one spot on the chassis where there is a little rust...right under the corner of the battery.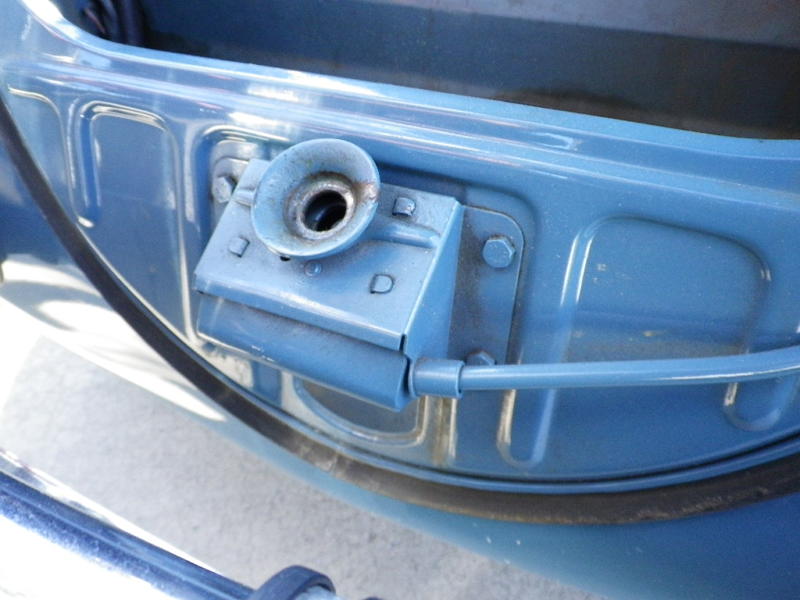 Latches were painted over...but this is an easy thing to fix...and cleaning the paint off this sort of thing makes
a big difference in the look of the car, for very little money.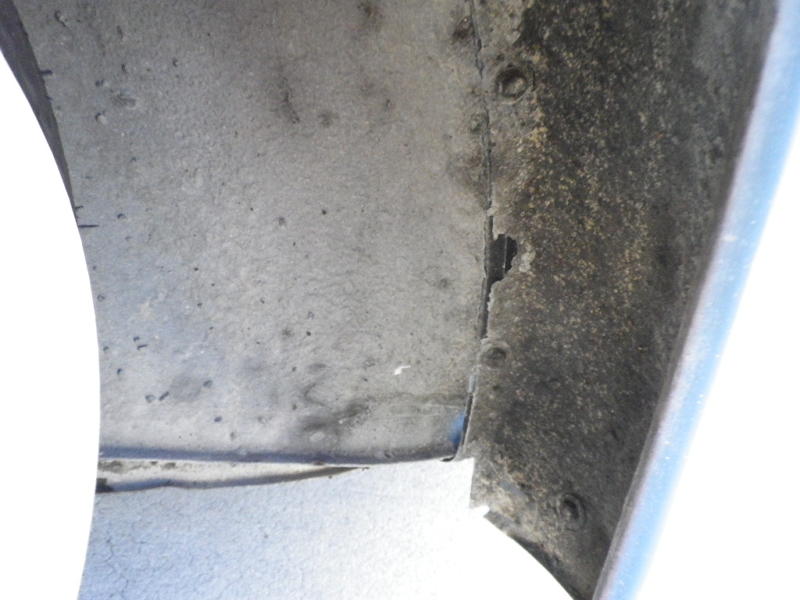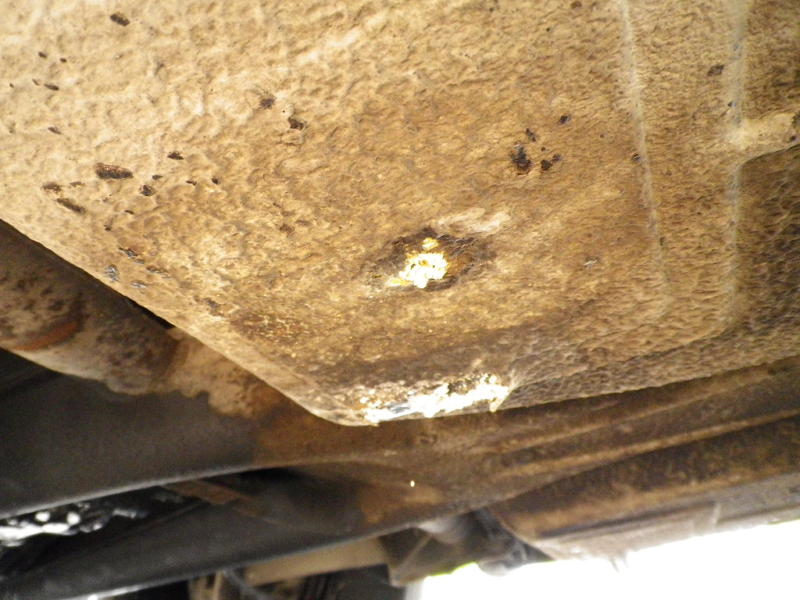 Another shot of the battery area of the chassis...just a couple small spots that need cleaning and treating.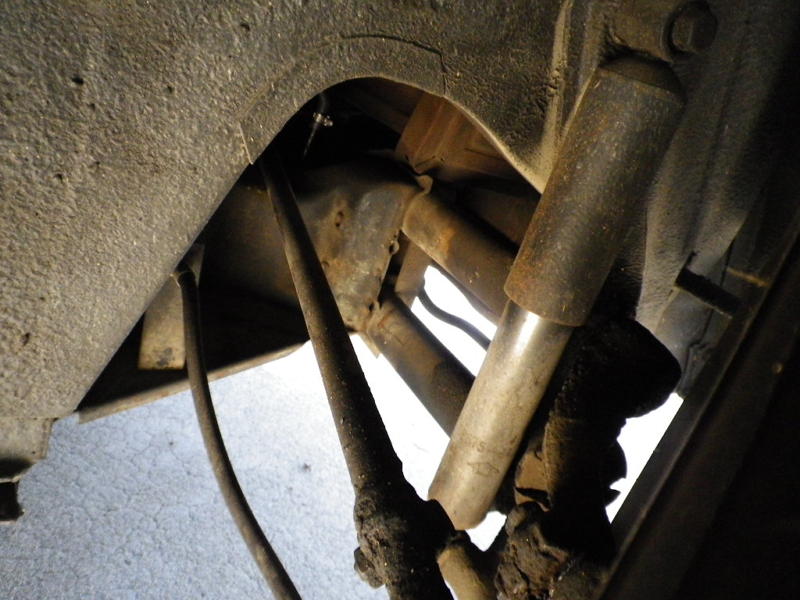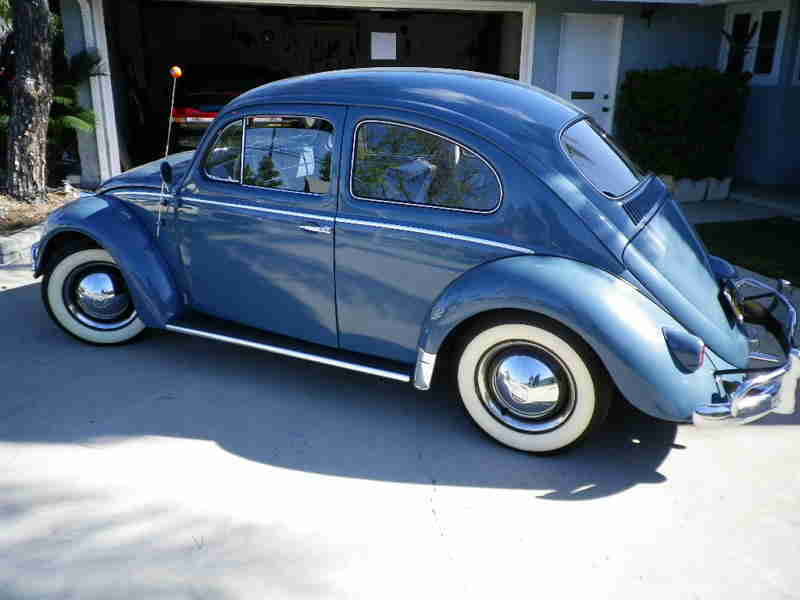 In closing this is really a wonderful car with a full known history that you will be buying from the original California owner.
52 years she has owned this car...how fantastic is that in today's day and age??
Great car, great story and priced very realistically at...
SOLD!
---
See our current inventory
CLICK HERE!
---
For More Info...CALL
951-767-1600
or email
oldbug@earthlink.net
---