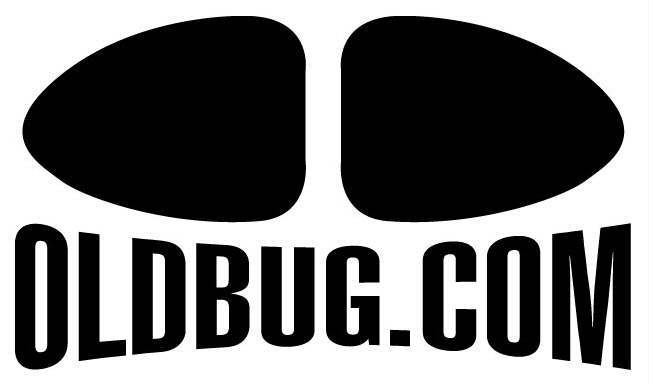 Amazing Notchback Drag Car For Sale
---
SOLD! Please CLICK HERE
For All Current Listings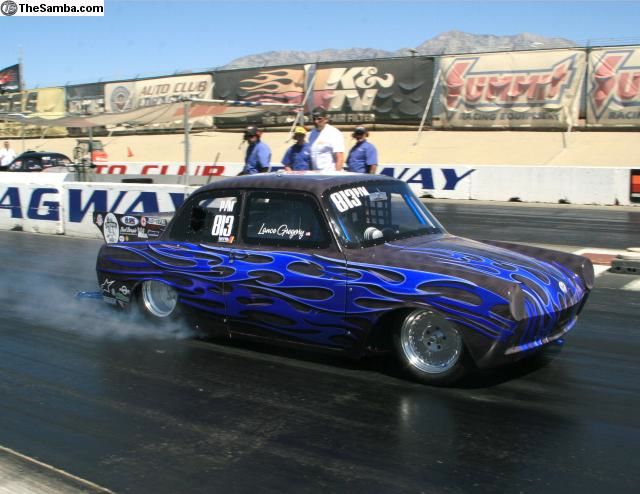 OK...I am admitting it openly here...I know nothing about drag racing other than
point it straight and push the "go pedal".
But I do know quality when I see it and this car is seriously beautiful.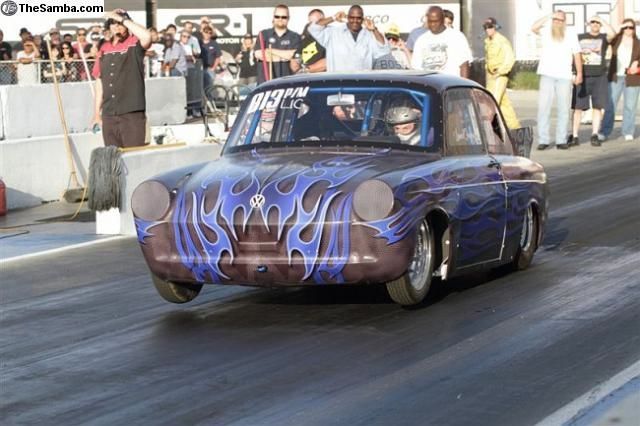 Located here in Southern California I have seen this machine at
quite a few of the VW events and it really is impressive in quality, condition as well as performance.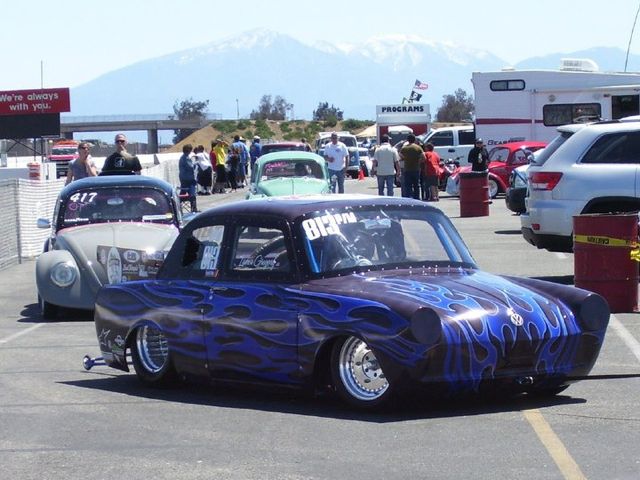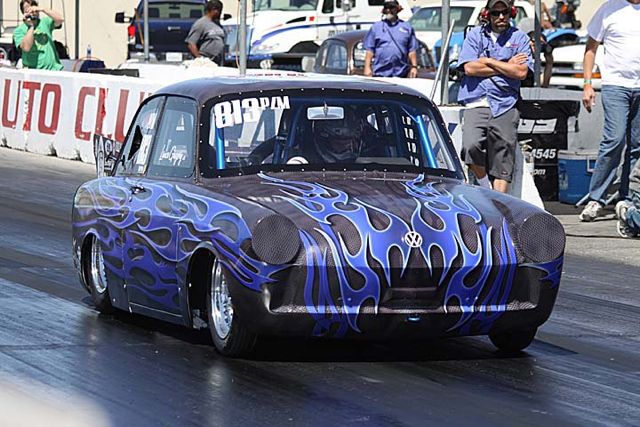 Its got a great look to it, and I know it was a no-expense-spared build.
Only the best of the best went into this and the owner is a true fanatic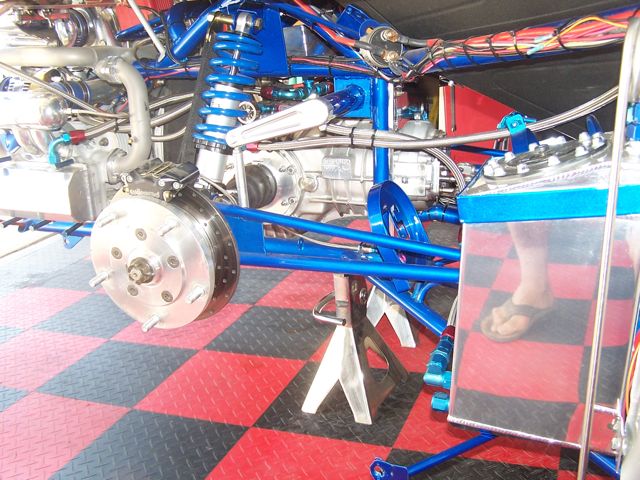 OK...this is where I get foggy...I am just going to post the mega spec sheet that the owner gave
me and then let you proper go-fast gear-heads make sense of it.
2291cc 140 CI Autocraft engine (built by Marty Staggs and Kris Lauffer) probably 15 passes on this engine.
CT3 60 Comp turbo with Billet turbine and dynamic seal (fresh, maybe 6 passes on it)
78 mm scat wedgemated crank
5.5 Eagle rods
96.7 CP pistons
Custom grind roller cam and rockers by Geers Engineering
Autocraft 910 heads (50 x 38 titanium valves)
Geers valve covers
Staggs header, intake and exhaust
Autocraft stage / half oil pump
750 Demon carb (prepped by Jim Vangordon)
200mm 14lb flywheel
Staggs breather box
Geers oil filter
3 gallon oil sump (polished)
3 gallon fuel cell (polished)
Fresh 2D Mendeola (G50 main shaft, 930 axel conversion, 300m axels,
Kennedy Dual Disc as well as Tilton Dual disc setups (hydraulic setup with clutch mgmt) 4.86 rp
Stage 1 pressure plate
CNC hydraulic slave cylinder and bracket
55" Simpson pull down Cam Lock seatbelts
blue Stroud parachute with polished mount
Stroud window net
Type 3 rearview mirror (polished)
JCL Vertigate shifter with silenoid activation switch
Al Shelton built mild steel funny car chassis with 8.50 NHRA cert (candy blue powder coated)
Optima Red top battery
Jaycee (valve cover nuts, oil filler, billet pulley, crank trigger and alternator setup, oil bypass, adjustable pushrod tubes)
wrinkle black powder coated interior( myself and RLR made the interior)
Naca ducts and tubing
All interior handles, tanks, engine and tranny plates polished
Gatorwraps lizard skin, blue flames and logo on the roof are vinyl wrap designed by Ron Petro (all other decals can be removed)
M&H 26 x 8.5 x 15 Racemaster slicks and front runners
Convo Centerline wide 5 VW rims, drilled and screwed with blue valve stem caps
Autometer pro comp mini shift and oil lights
Autometer liquid filled oil pressure guage
Autometer 5" Pro tach
Turbosmart E boost 2 with activation button on the steering wheel
Turbosmart 45 mm Hypergate
MSD HVC II coil
MSD 7AL-2 Plus ignition
MSD plug wires, also have a set of Taylor wires
Innovate LM1 A/F unit and software
stainless steel custom made brake lines and an fittings
CNC staging brake
all steel braided fuel and oil lines with AN fittings
Type 3 door handles, locks and working tailight
FTD engine diaper and scattershield wrap
Airkewld Bad series disc brakes (proportioning valve and Wilwood calipers)
Big Wig wheelie bars and Crow net
Strange dual adjustable shocks with 650 coil over springs
Cofab shocks in front
Chassis Shop billet anti roll bar setup
RLR 6" narrowed German beam with all new seals
Functioning funny car hatch
Adjustable wing
custom made tie rods
Airkewld drop spindles
NOS bottle mount
Barry Grant fuel pump, fuel filter, Aeromtive fuel regulator
Painless switchbox and custom wiring
Powdercoated weight ballast bar with 45 lbs of lead shot.
Mark V fiberglass frontend and fenders
Kirkey 16" seat (16 degree layback) and cloth cover, seat is polished
Detachable Grant steering wheel
Hella flat type 3 lenses
JCL lexan windows
Mercedes tow hook in front mount
stock steering box with Billet cover
Full Bore super Dzus buttons used throughout the car
Alignment by RLR
Car was only finished less than a year ago.
Featured in July Hot VW"S 2011.
Have all receipts and pics for the entire build. Holy crap...I did something today that I never do and added up all the receipts...ouch....never do that
No expense spared in building the car.
Goes straight as an arrow. Top speed with this setup should be 155 mph.
9.40's in the 1/4 and 6.20's in the 1/8 th
The car was designed to be easy to load and unload. I take no body panels off when driving it into the trailer.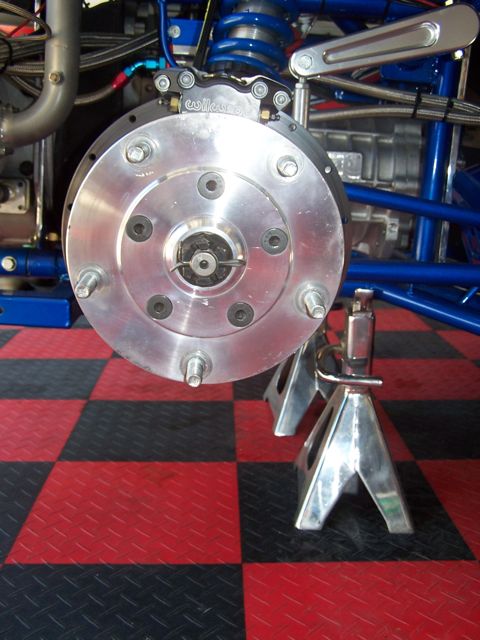 OK...did you get all that?
Now just pour through the photos and see just how clean and well done
this car really is. It seems that the vast majority of VW race cars are pretty much focused
on just going fast...this one has that focus too, but the focus on making it look amazing is there as well
and that is what makes it really stand out in the line-up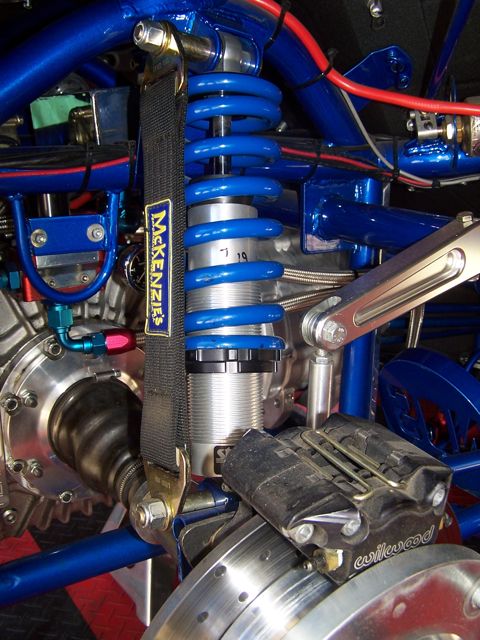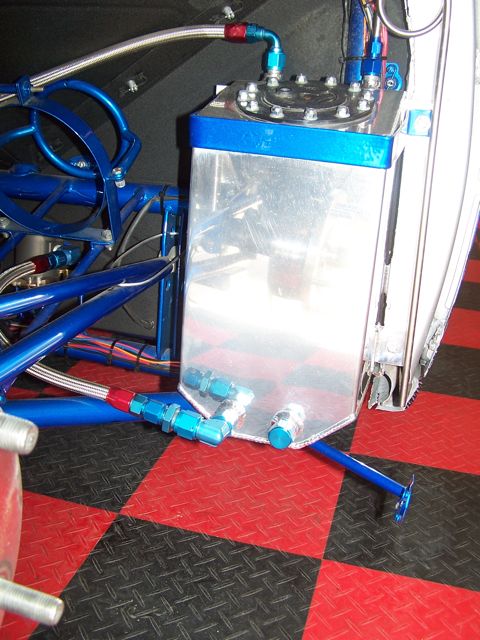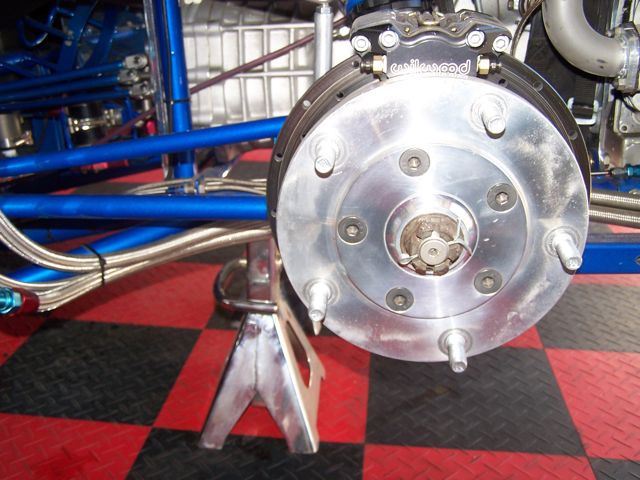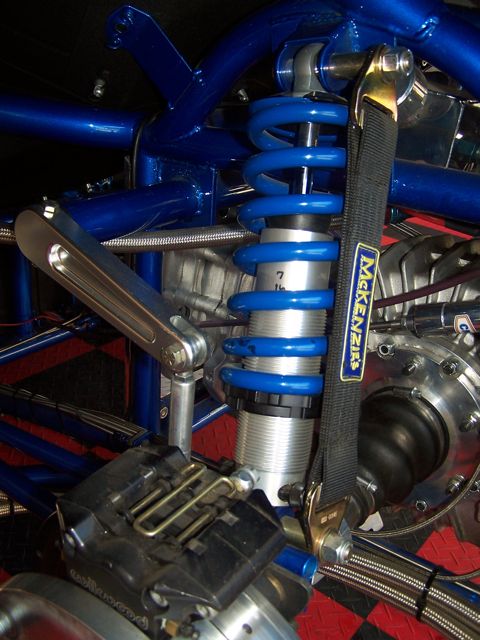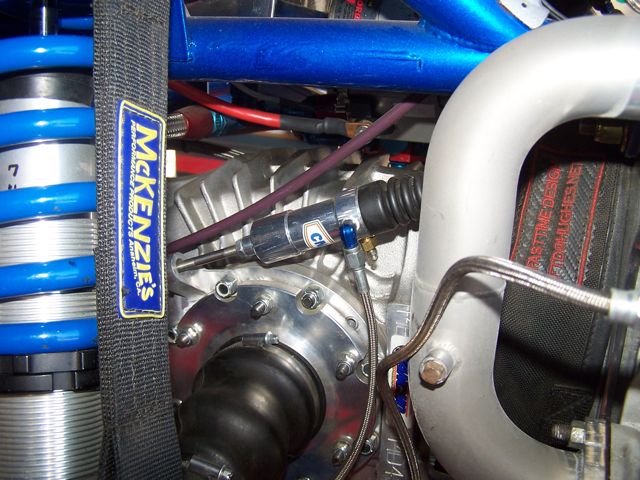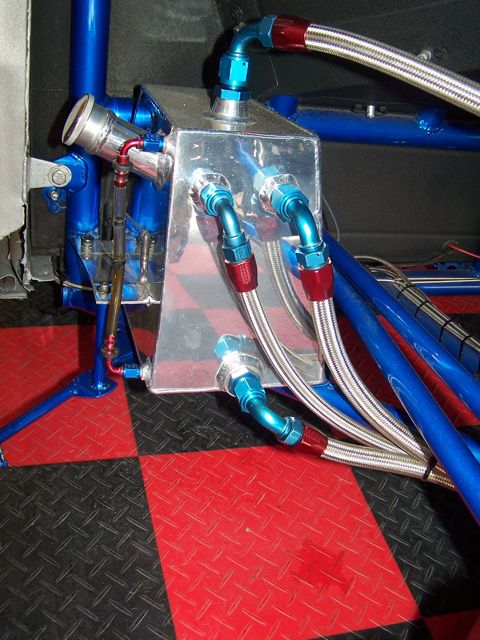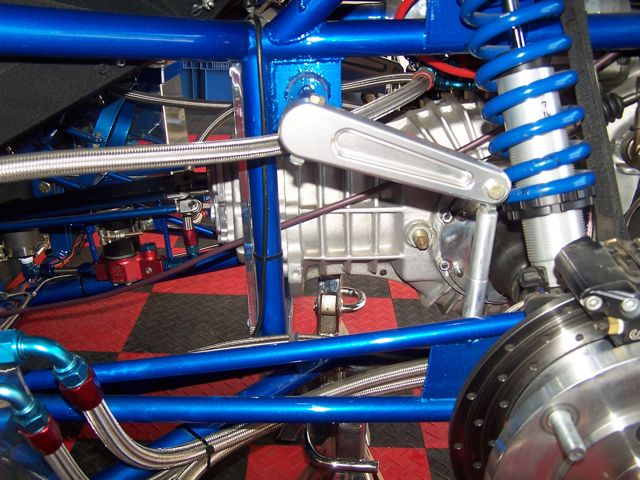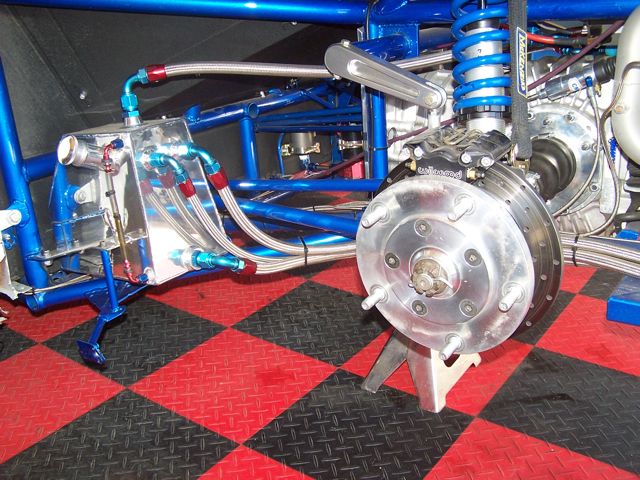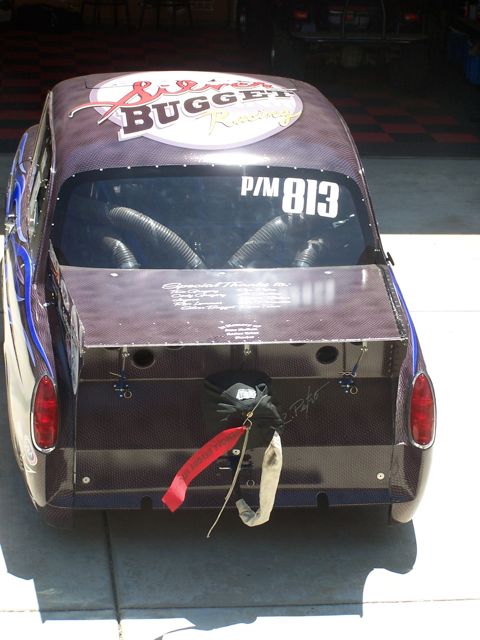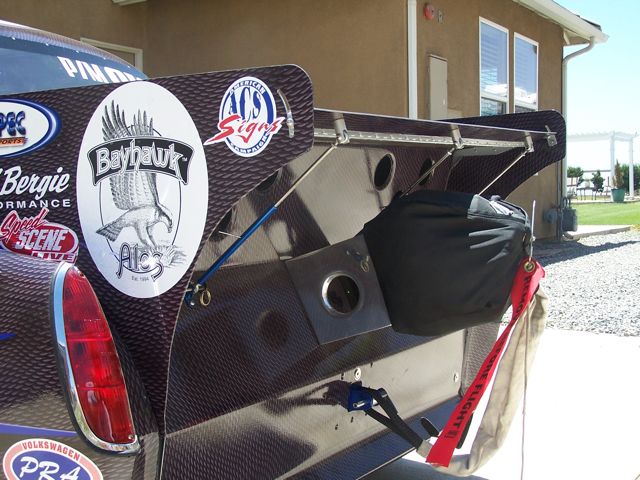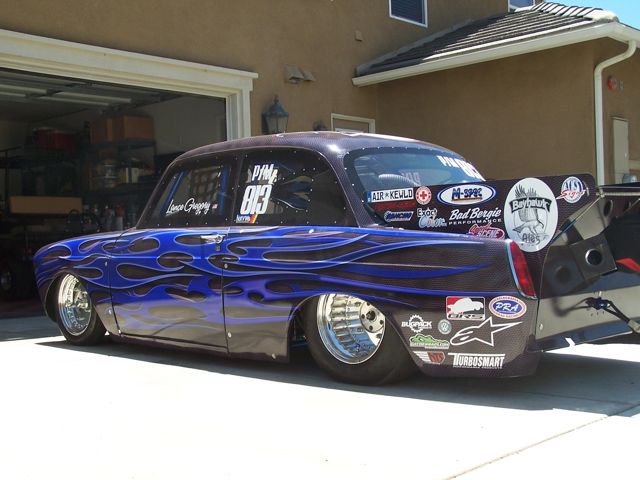 The stance is so bad-ass...really tough looking!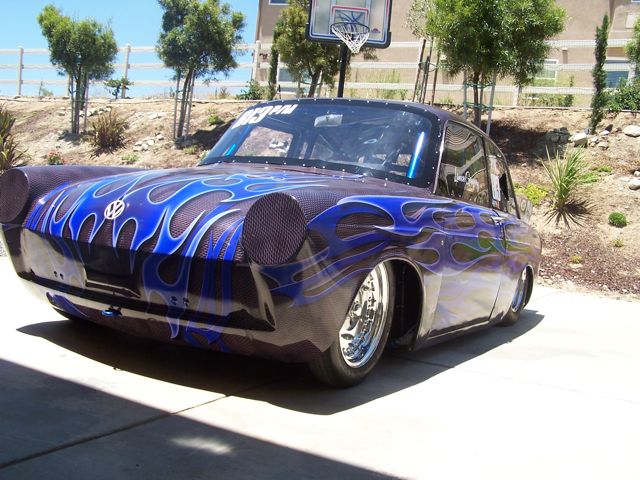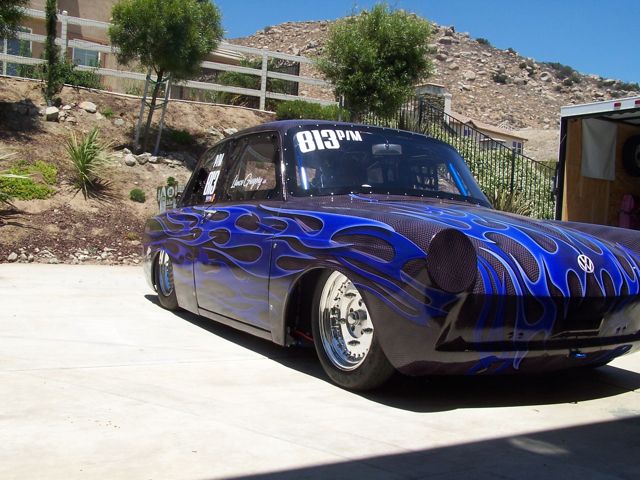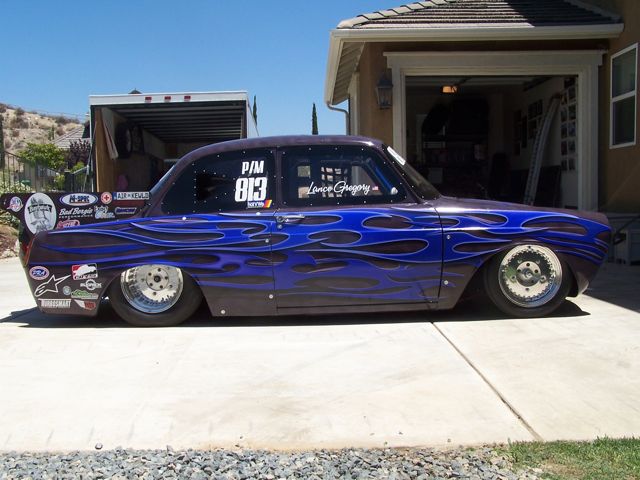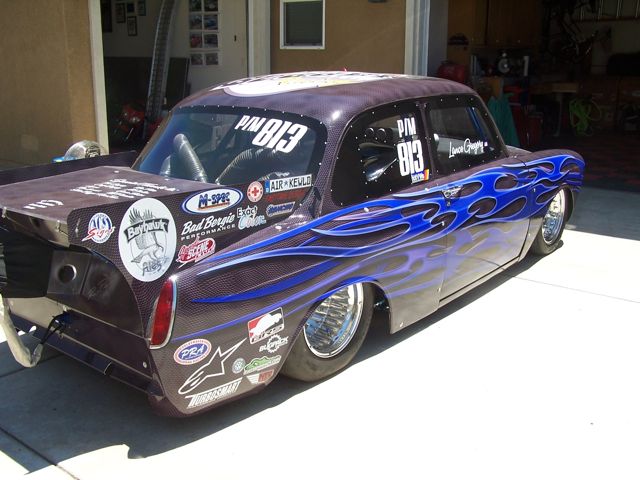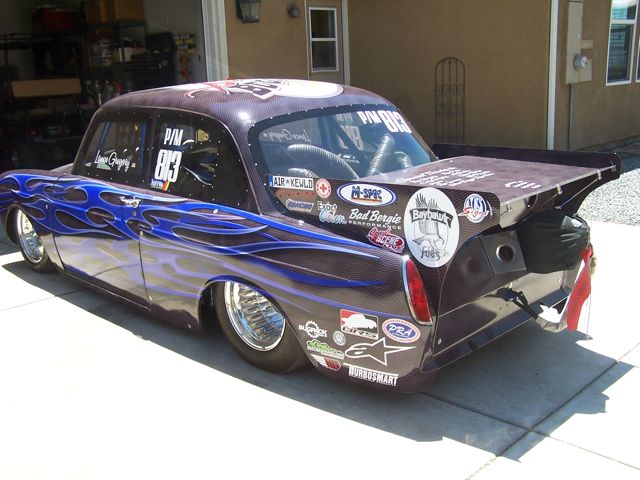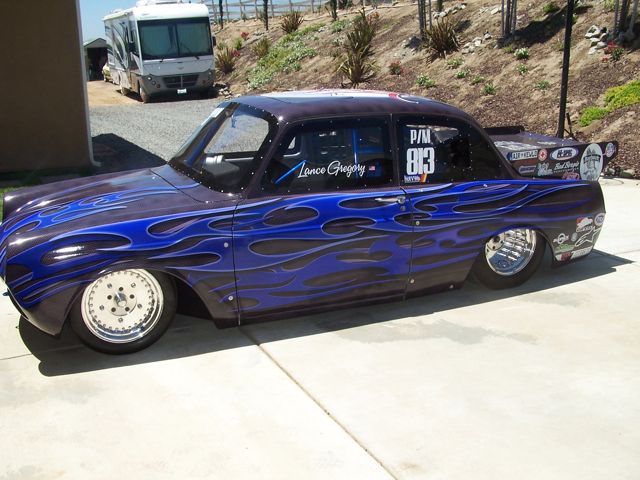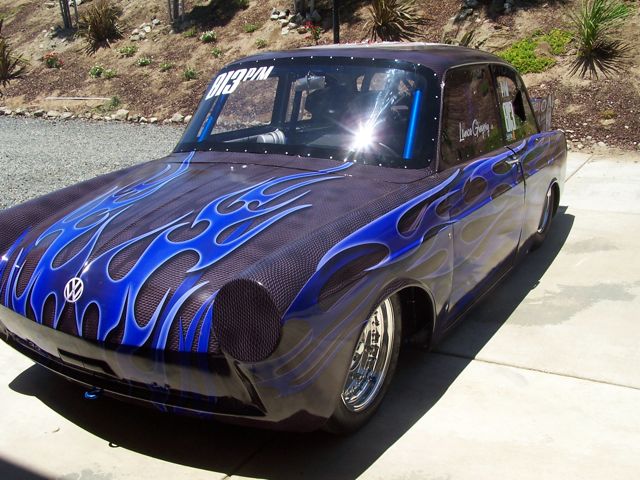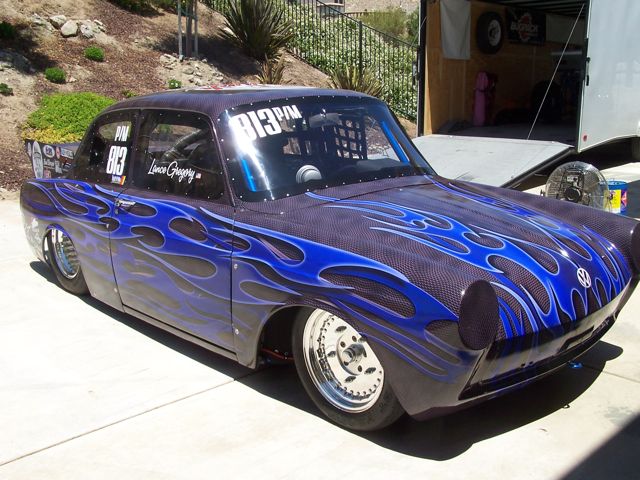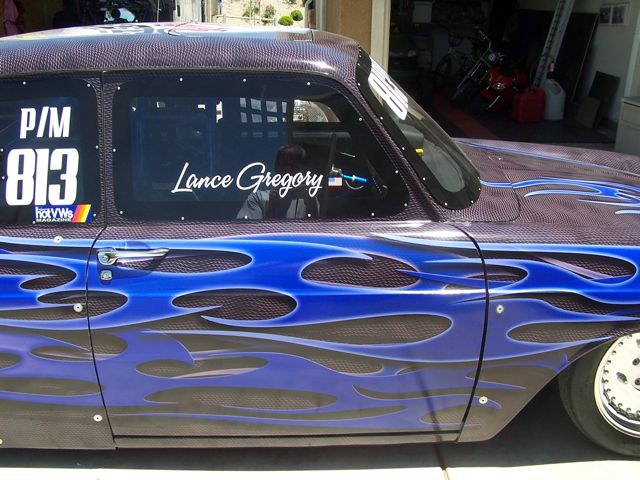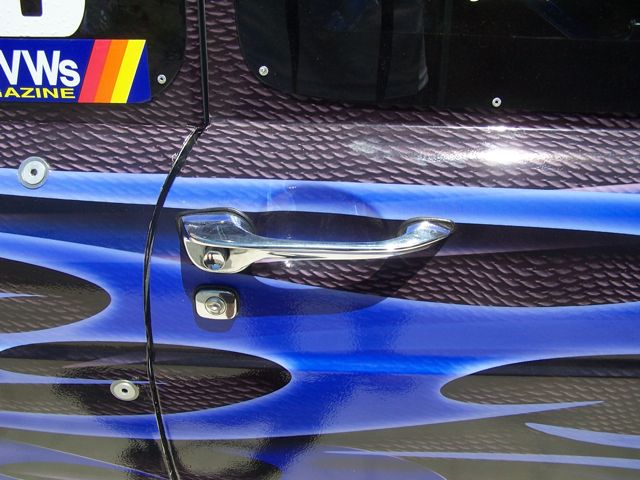 The graphics are awesome!!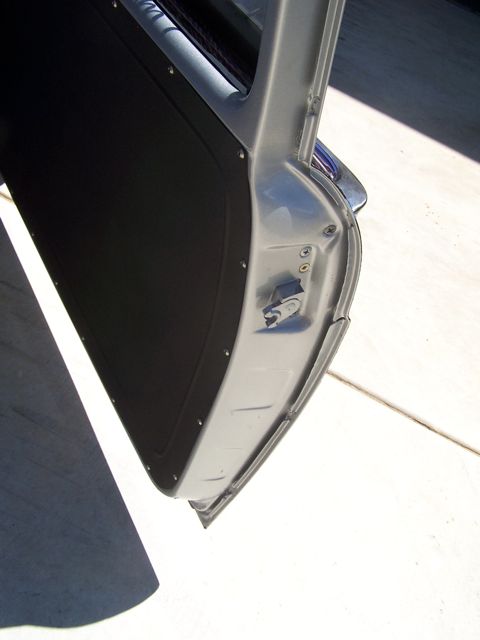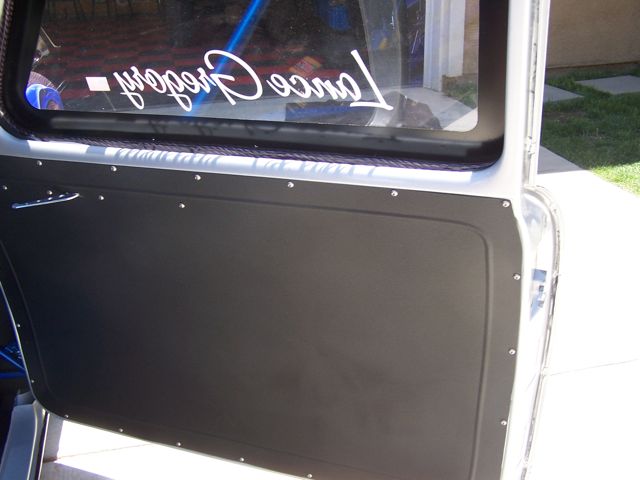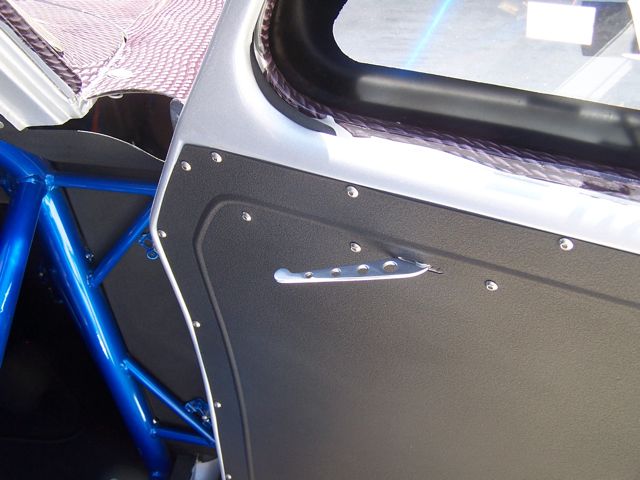 Check out the fab work...so clean!!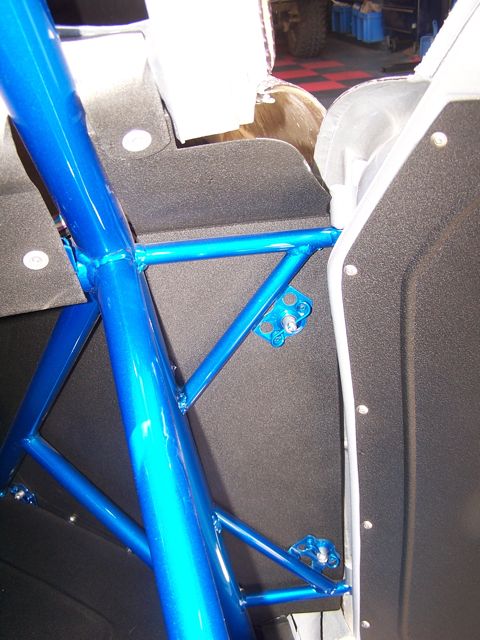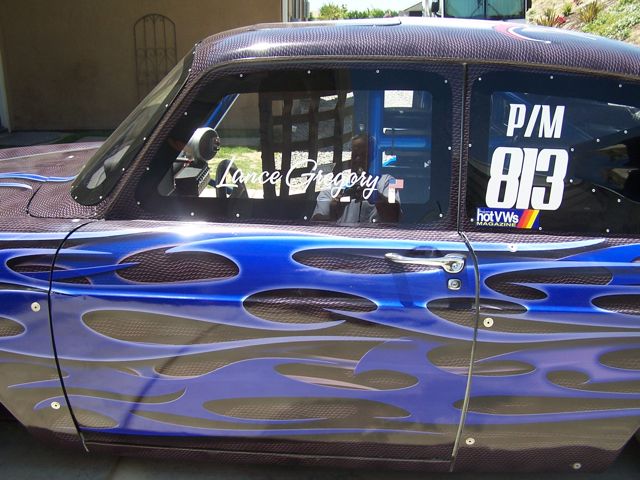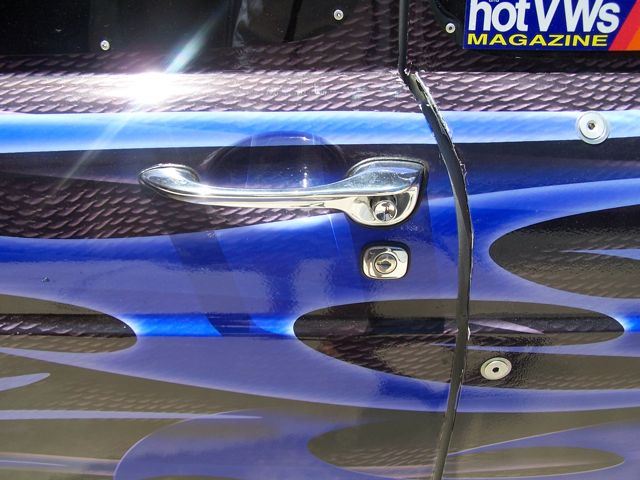 Door locks and stock handles... love it!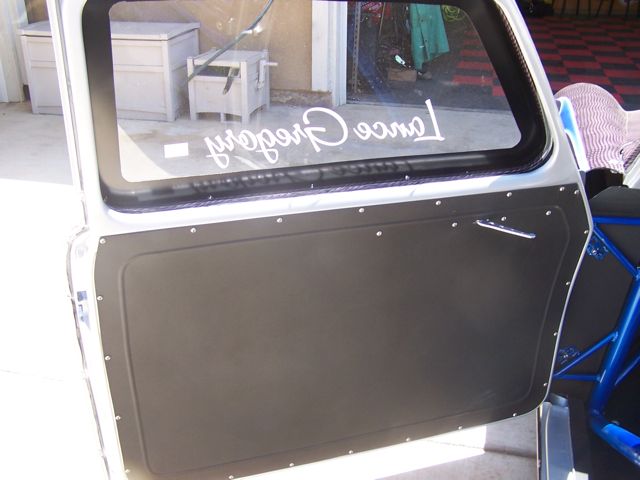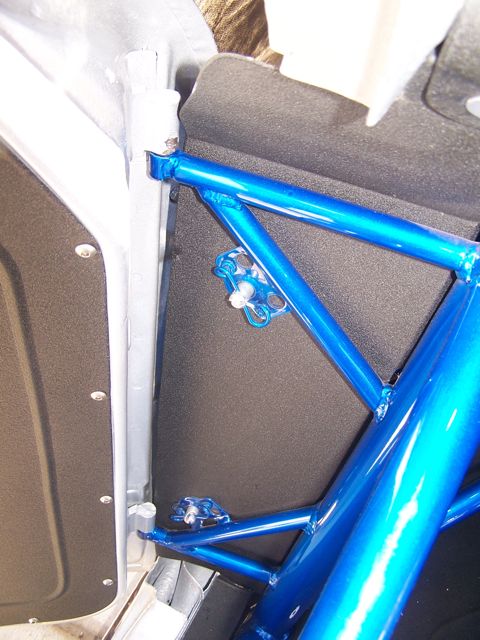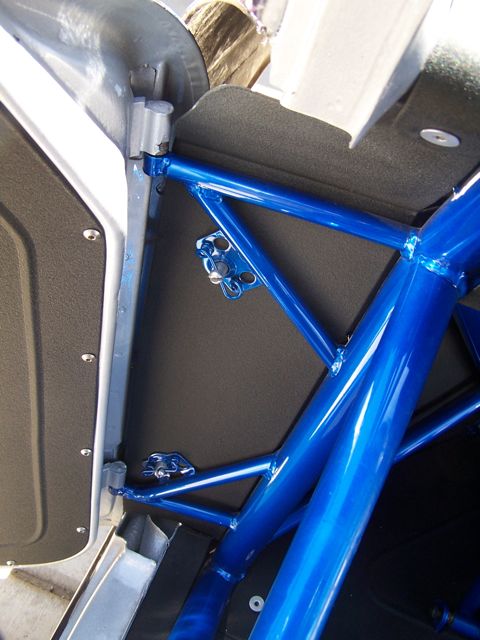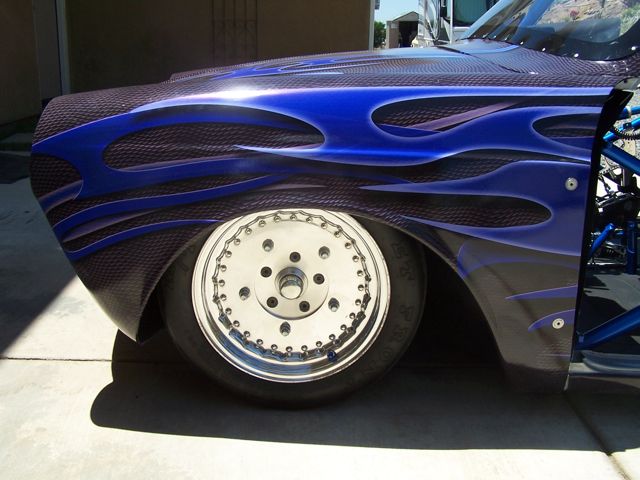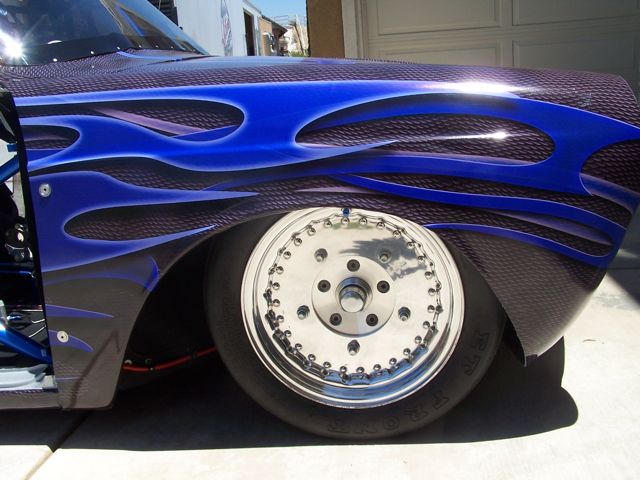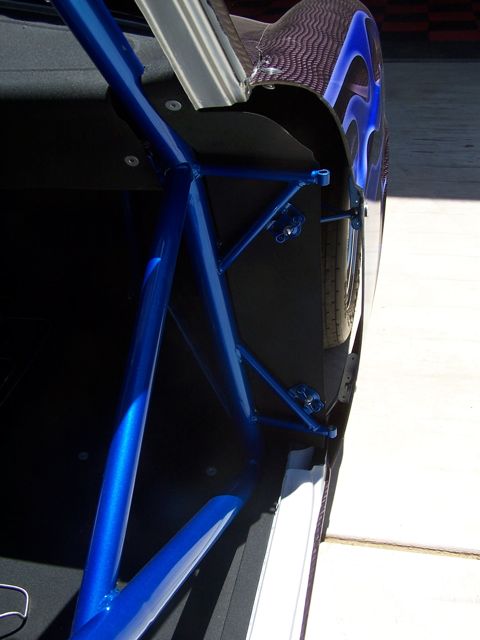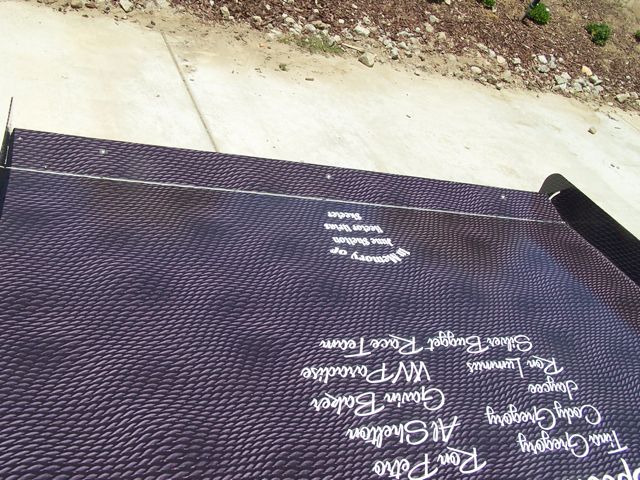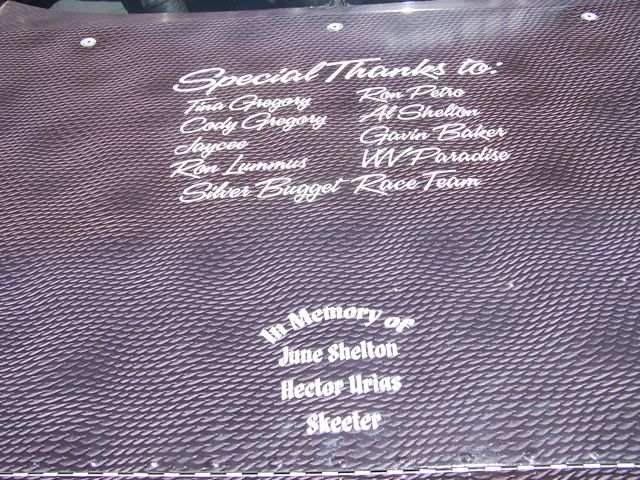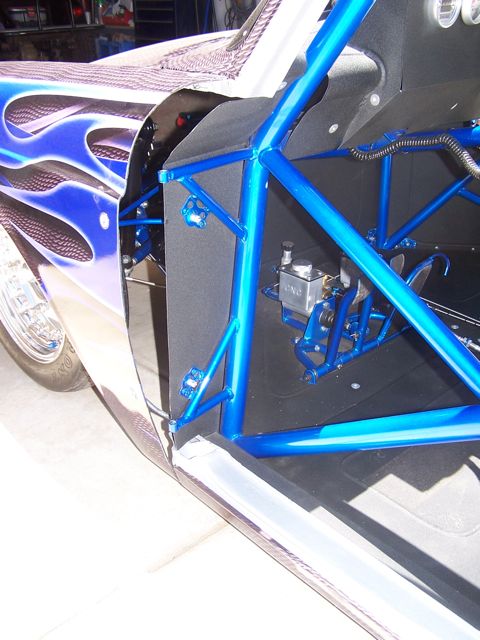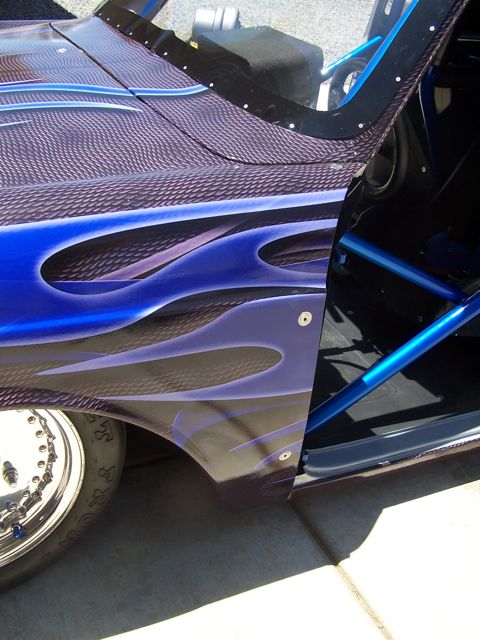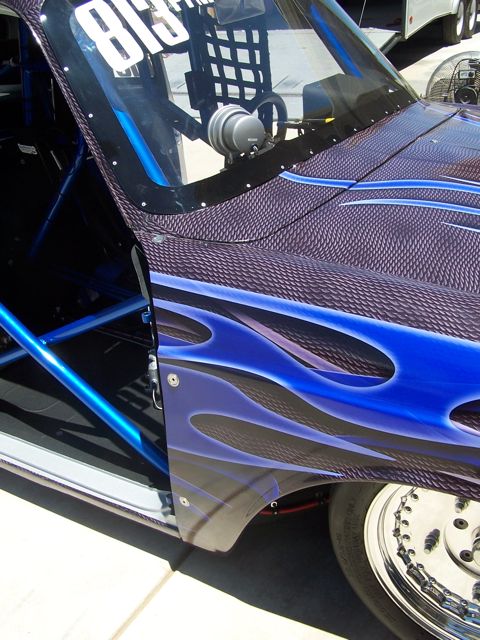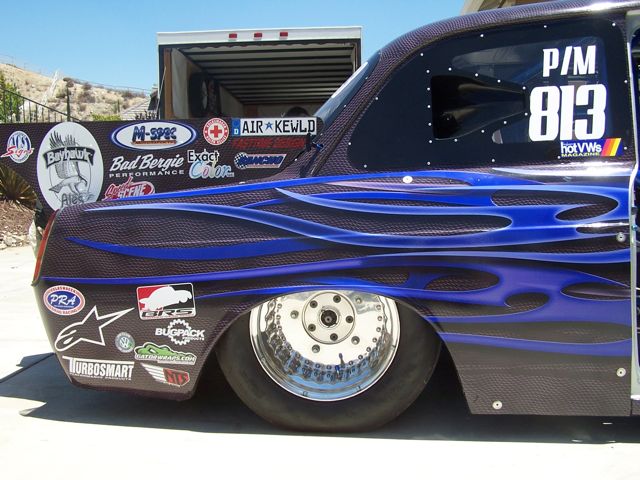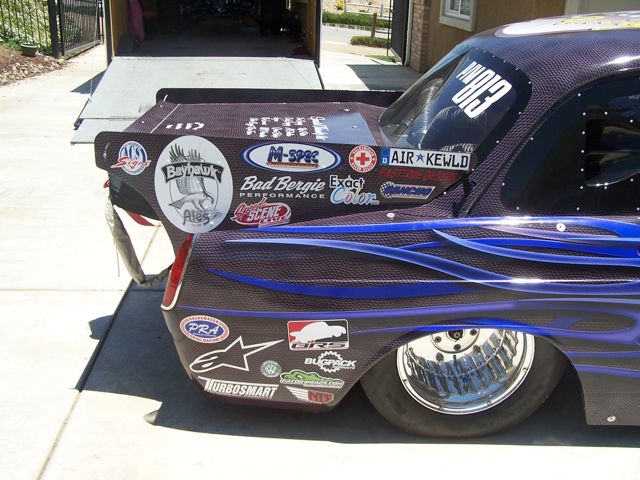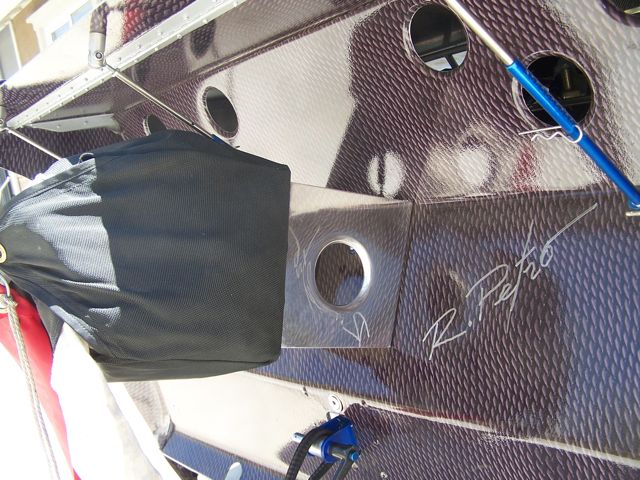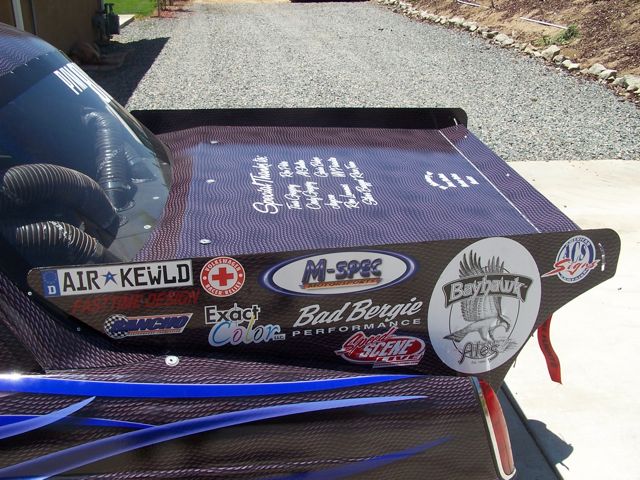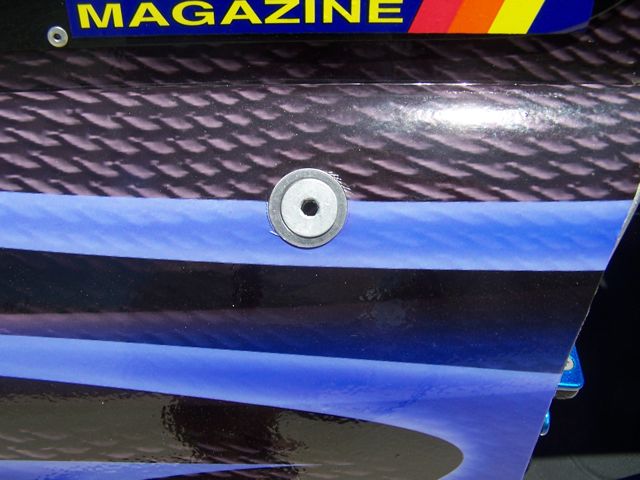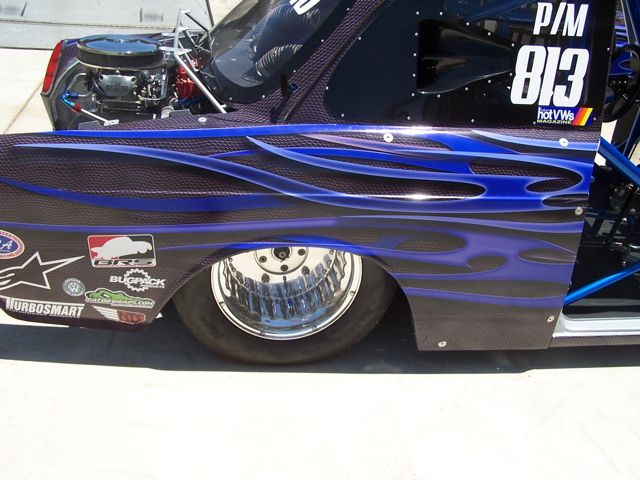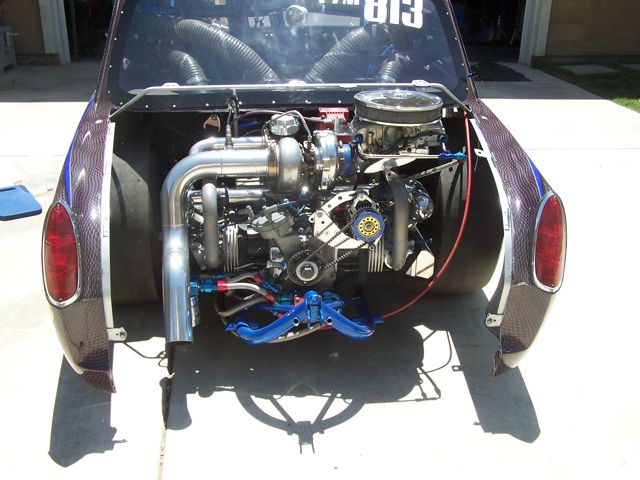 This is as far from a stock VW engine as you can get!!!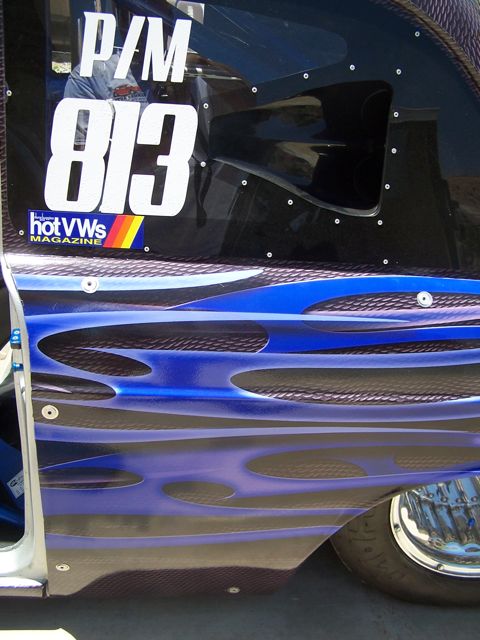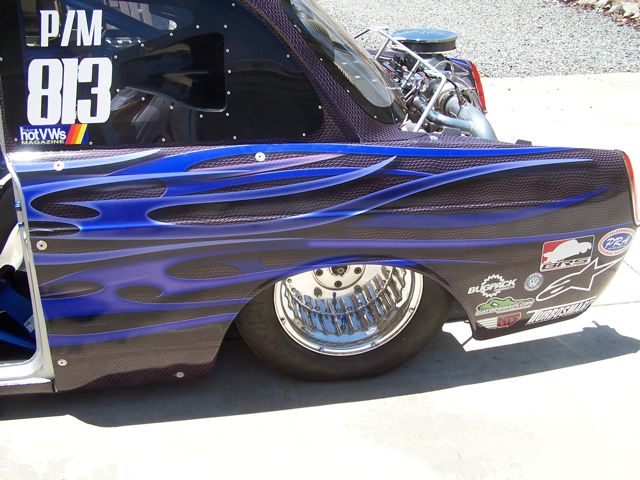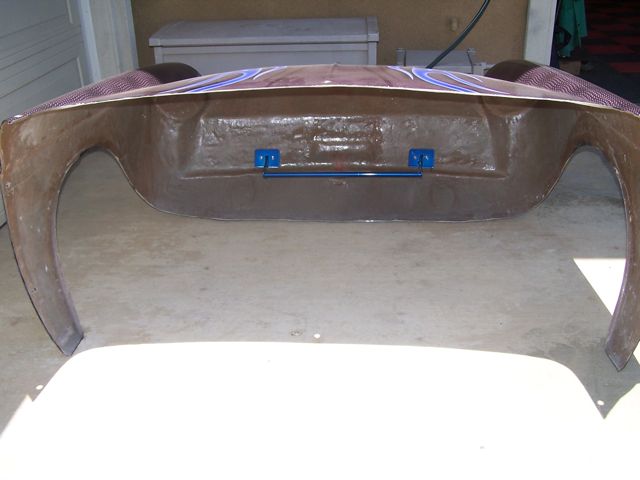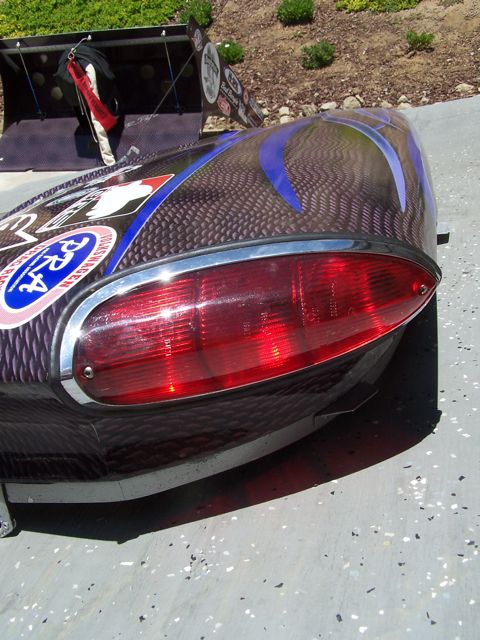 Stock taillights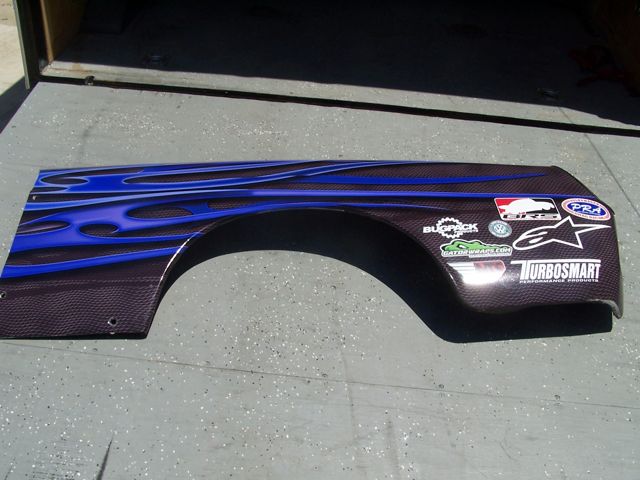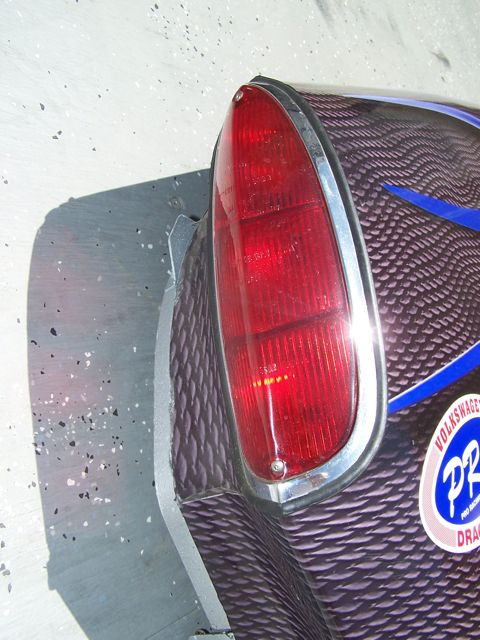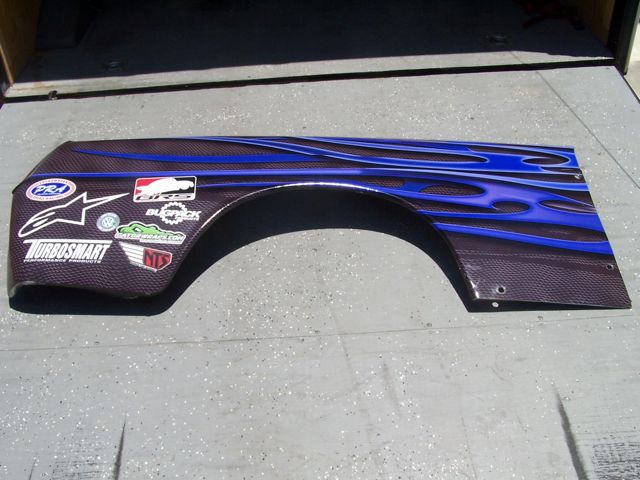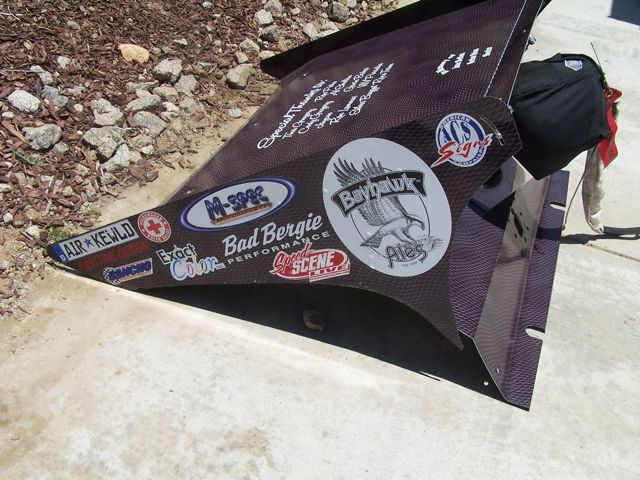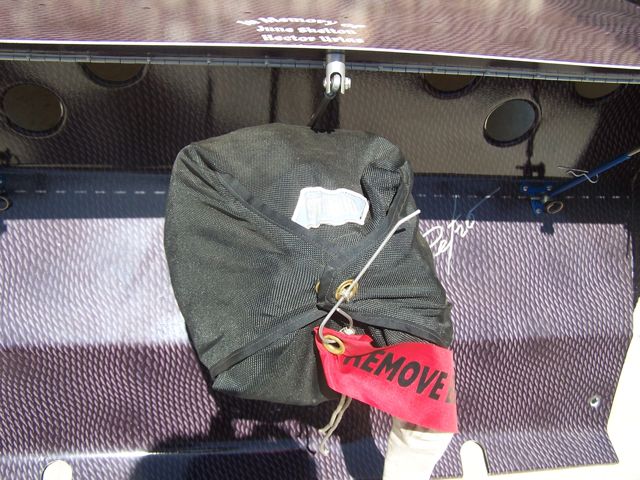 Parachute!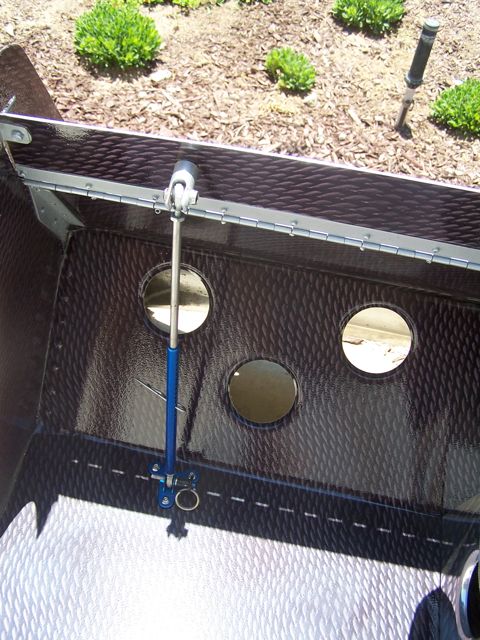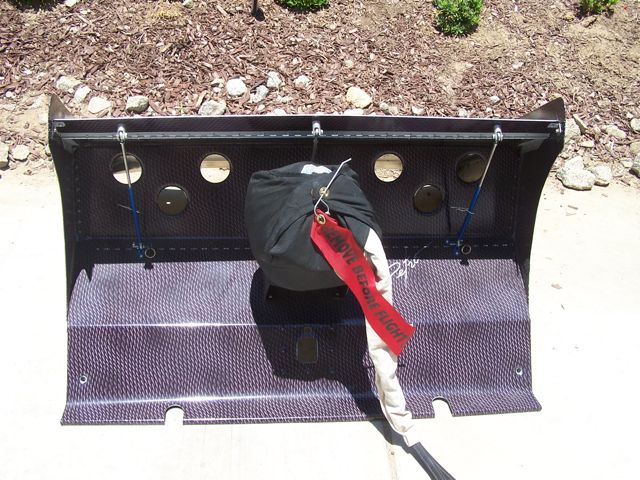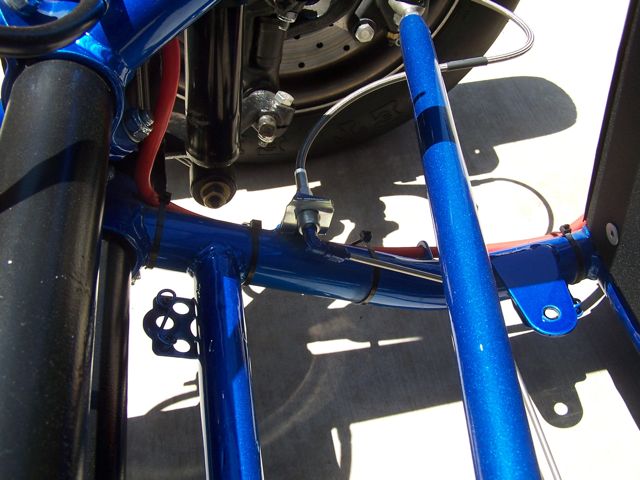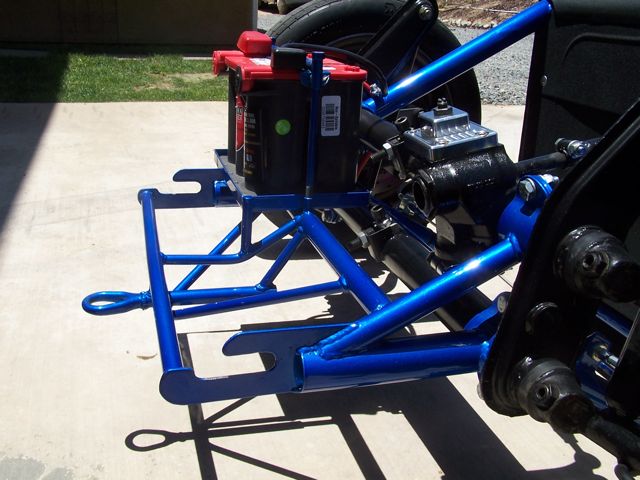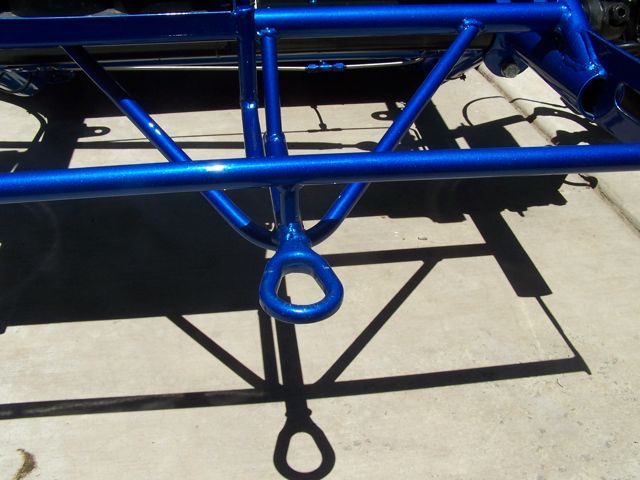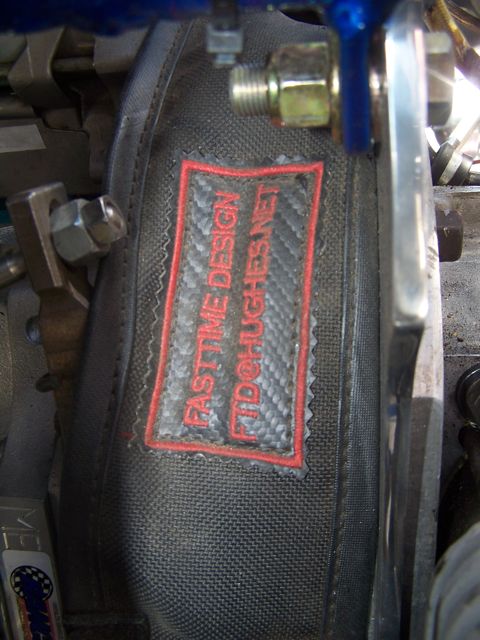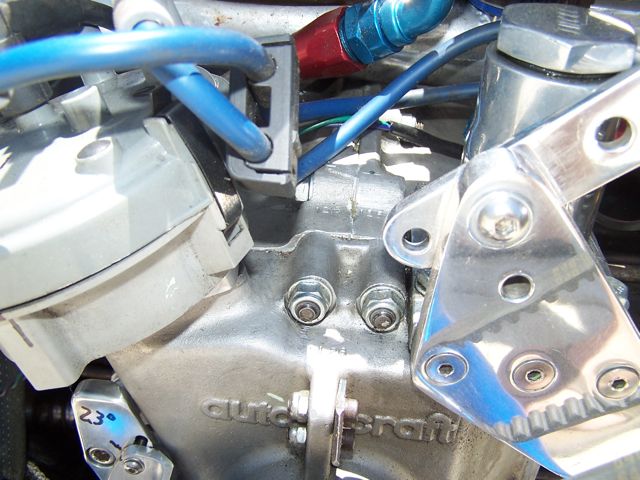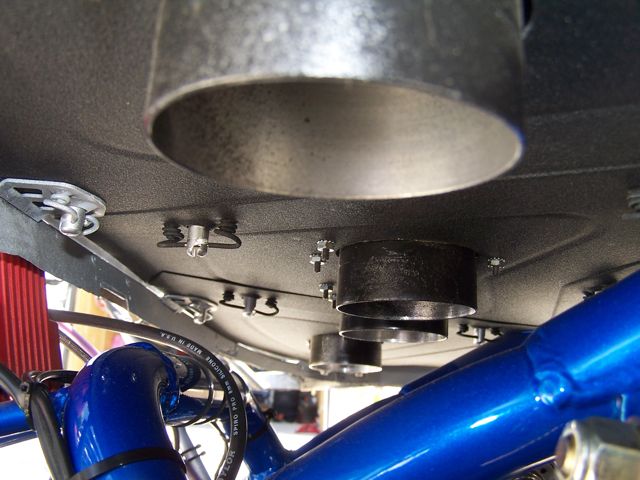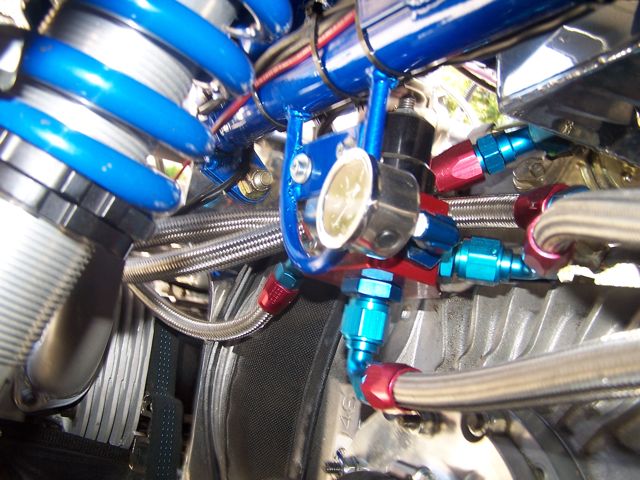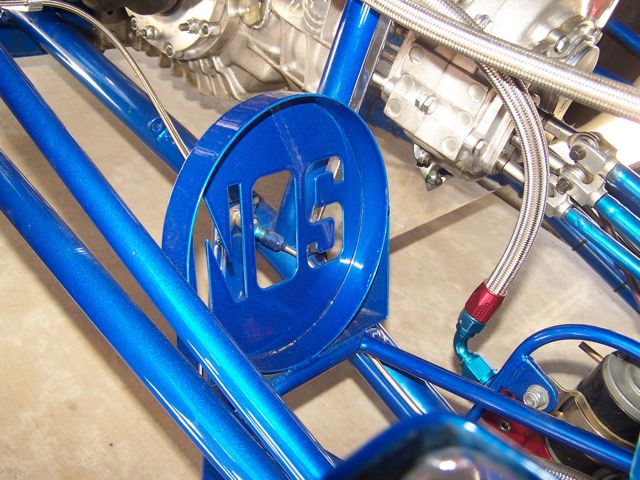 Nitrous bottle holder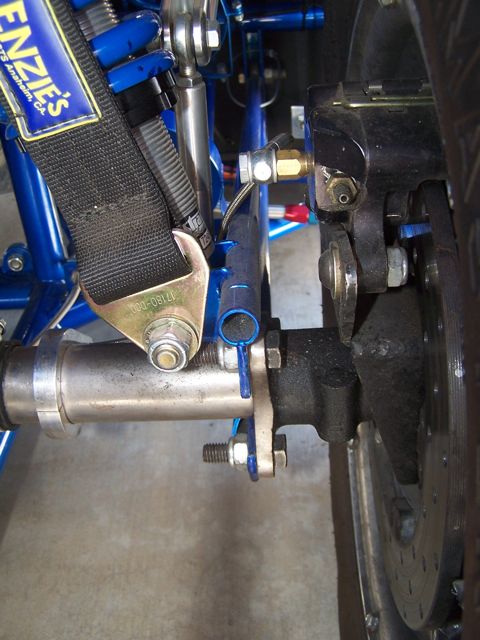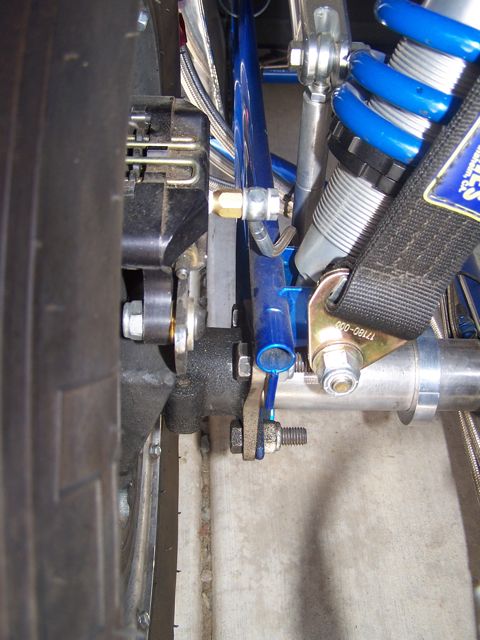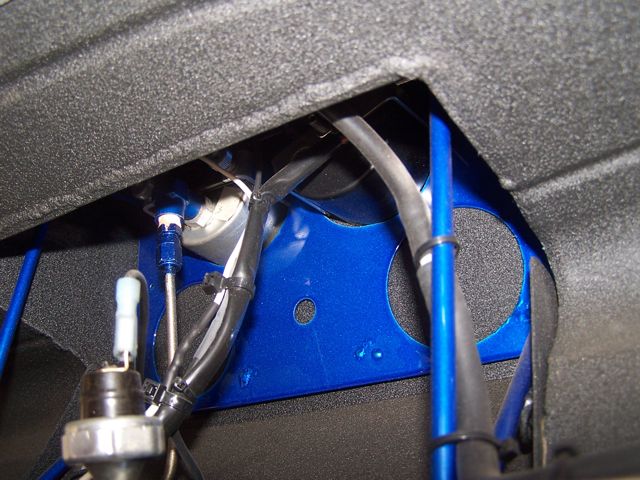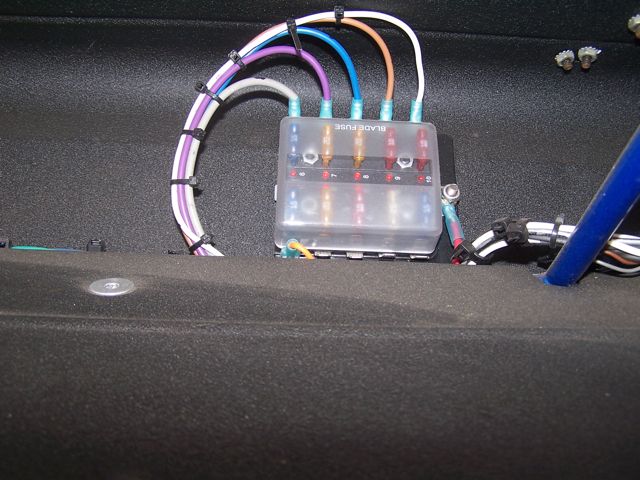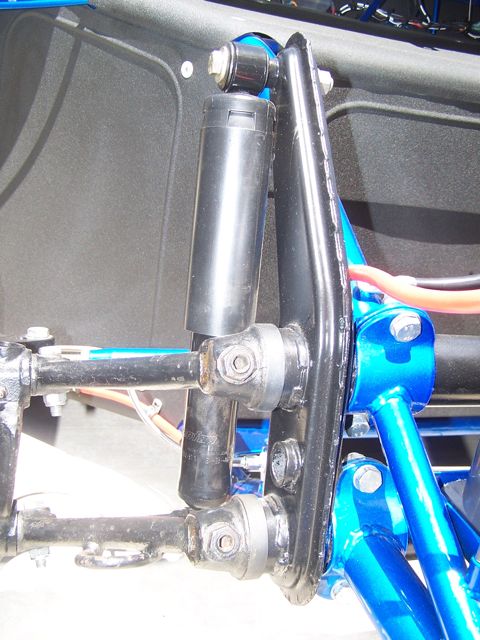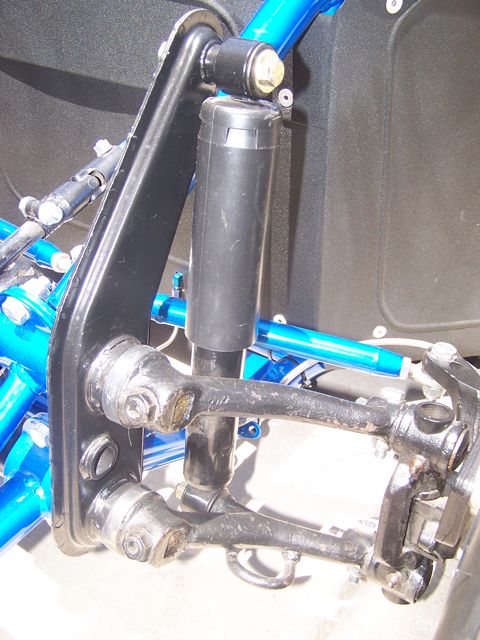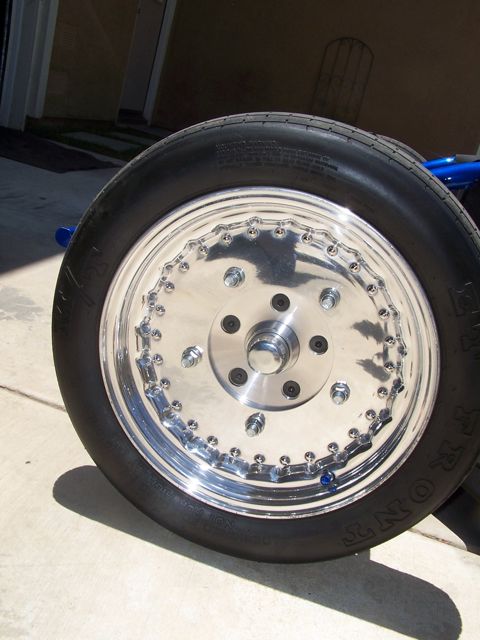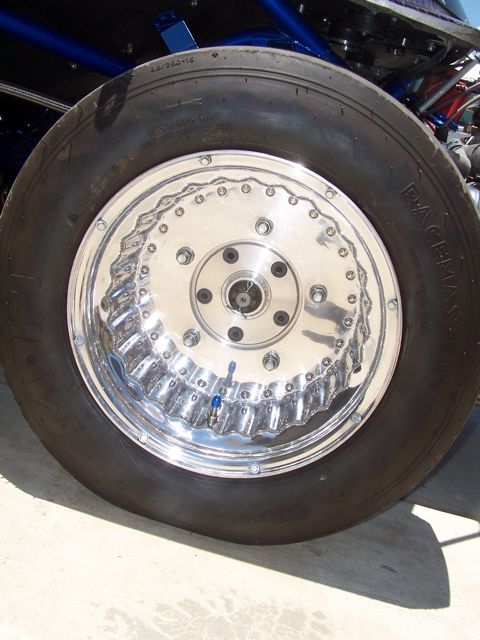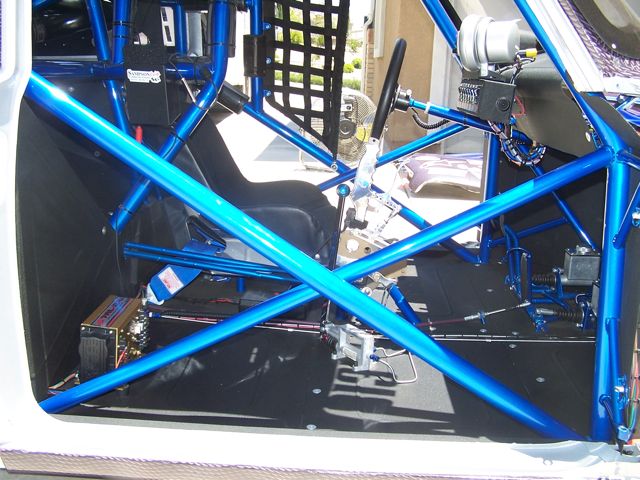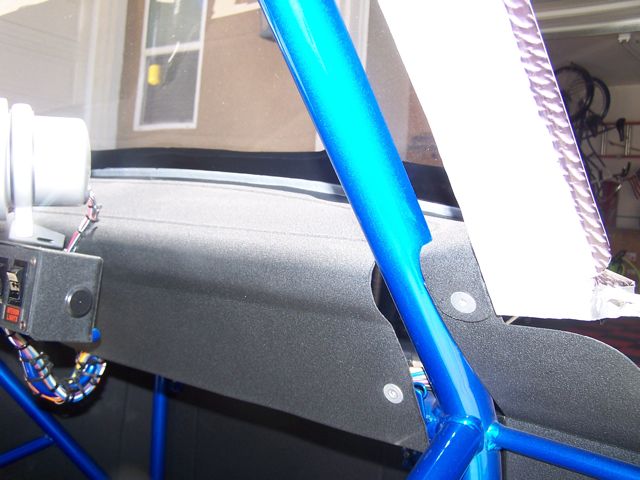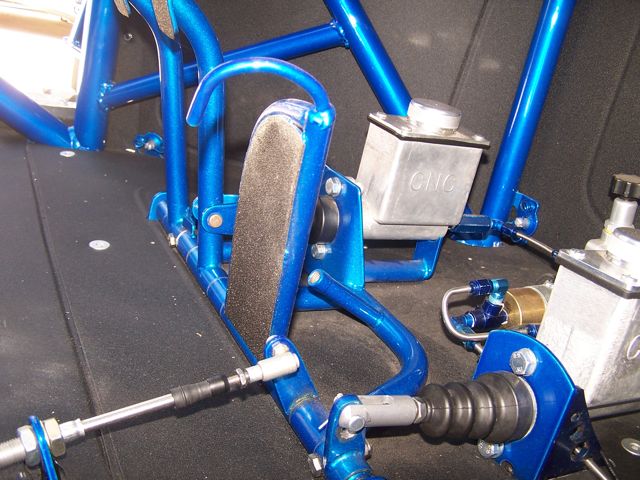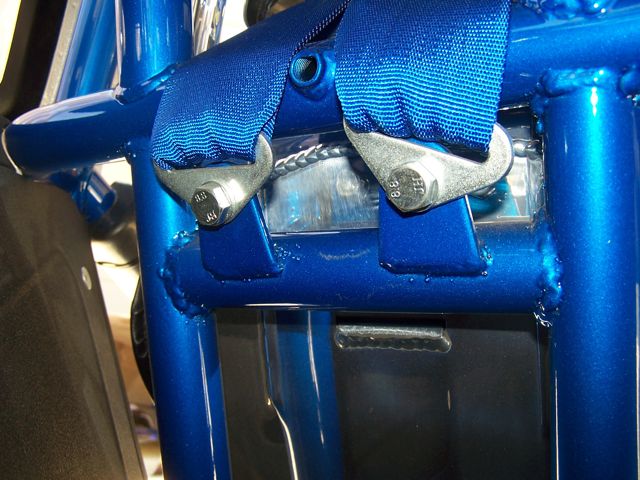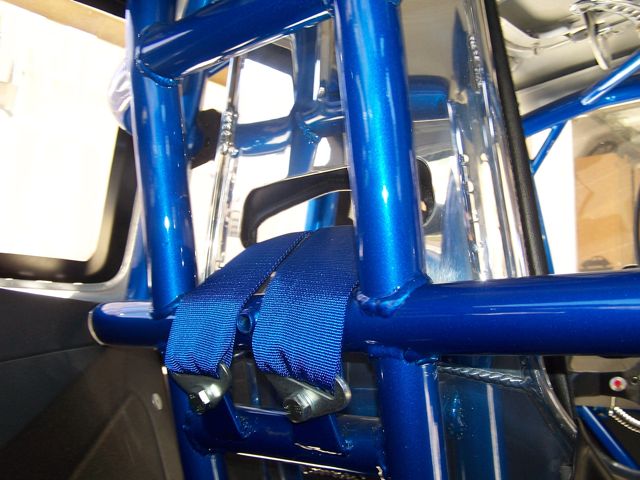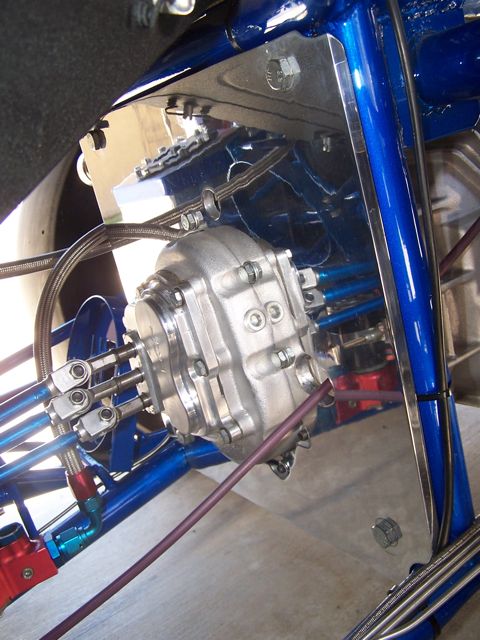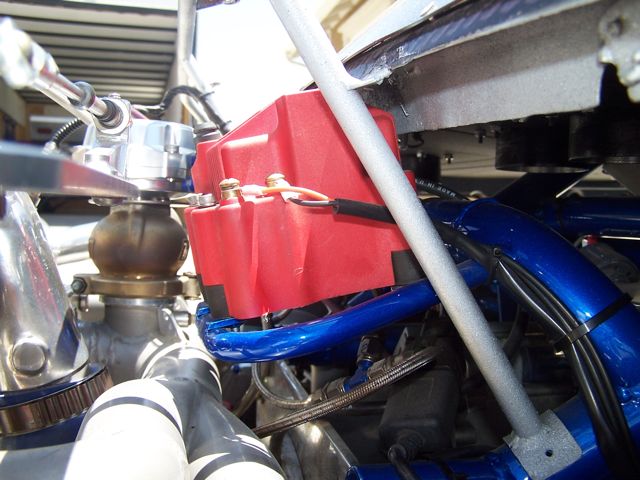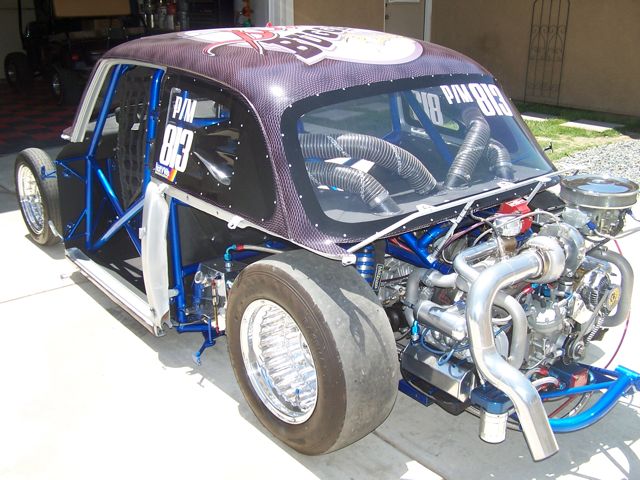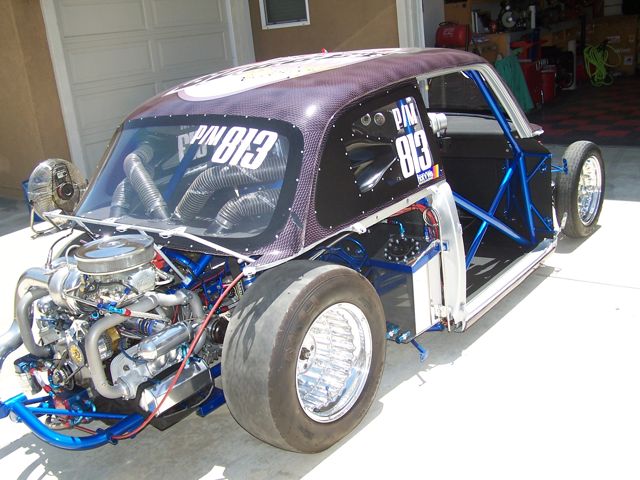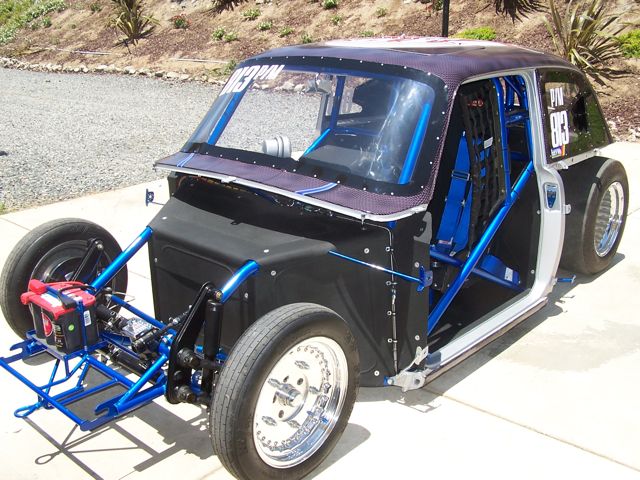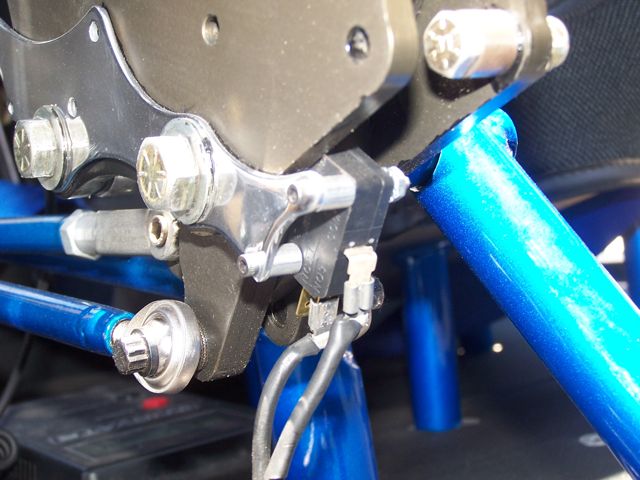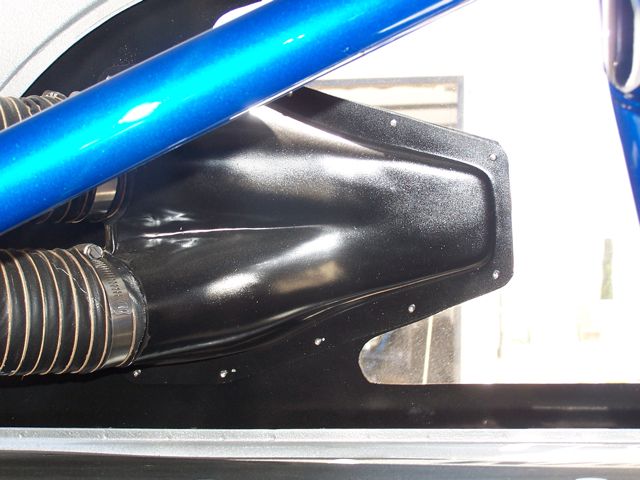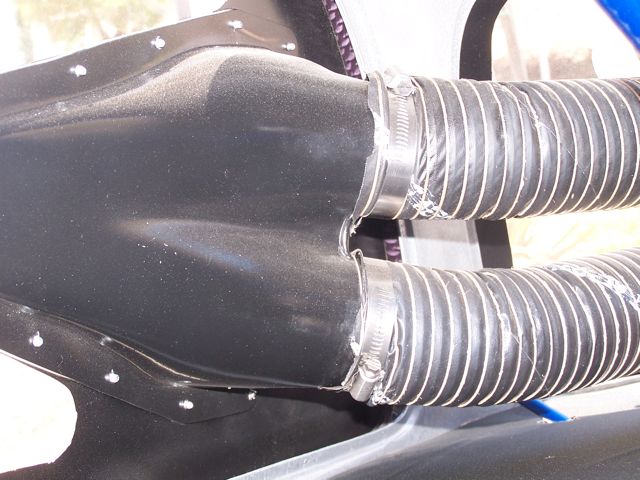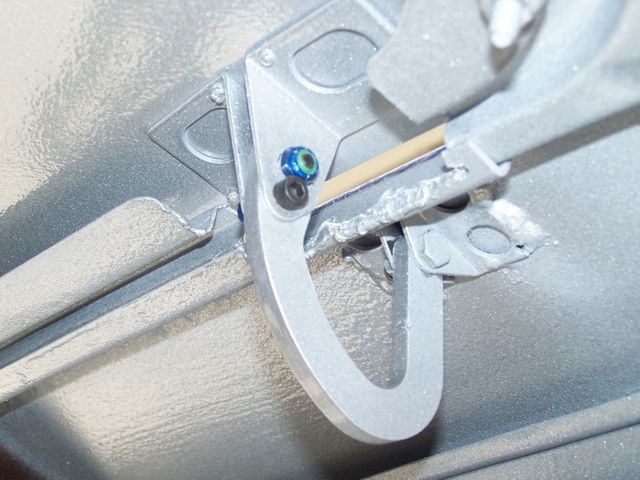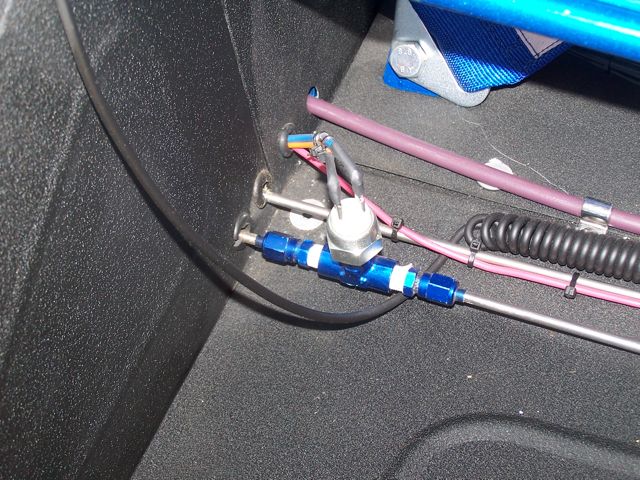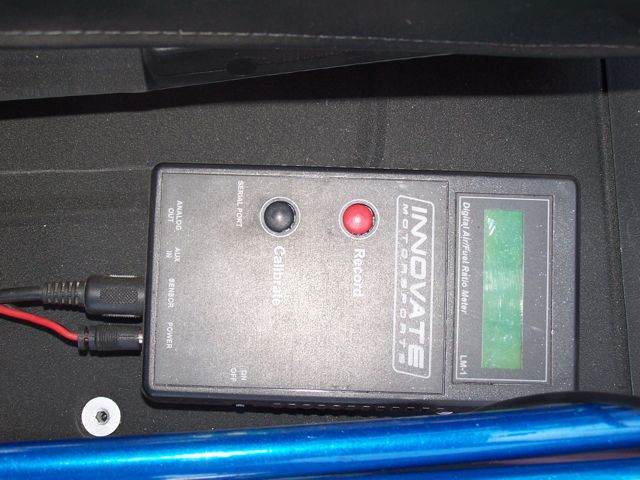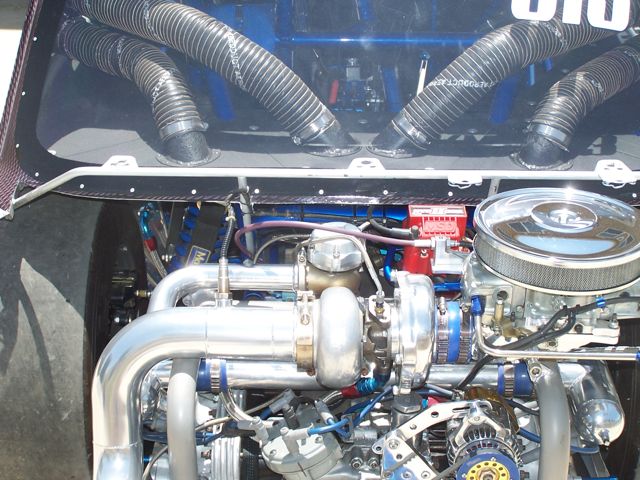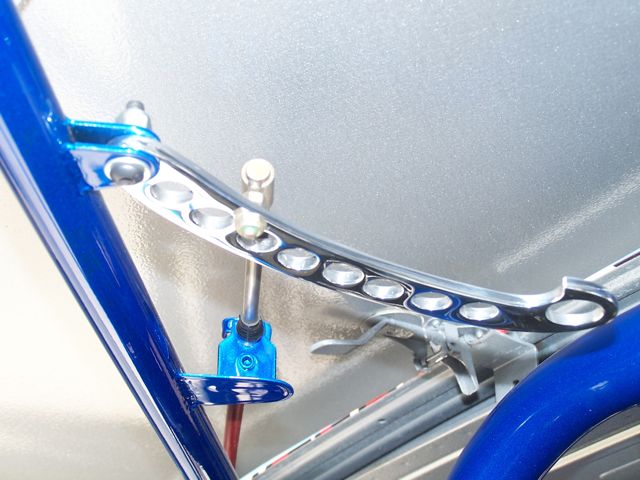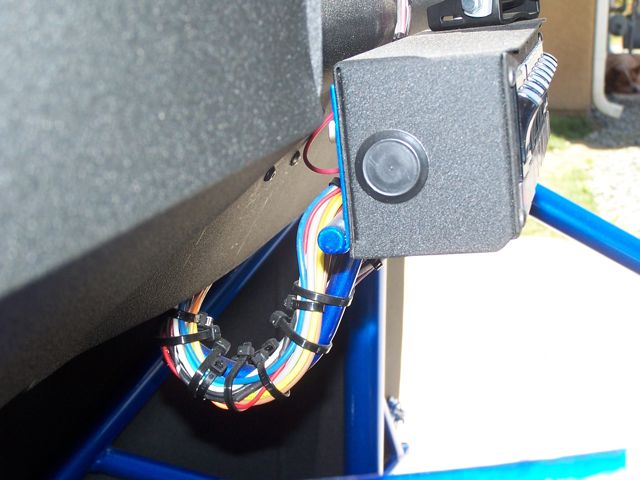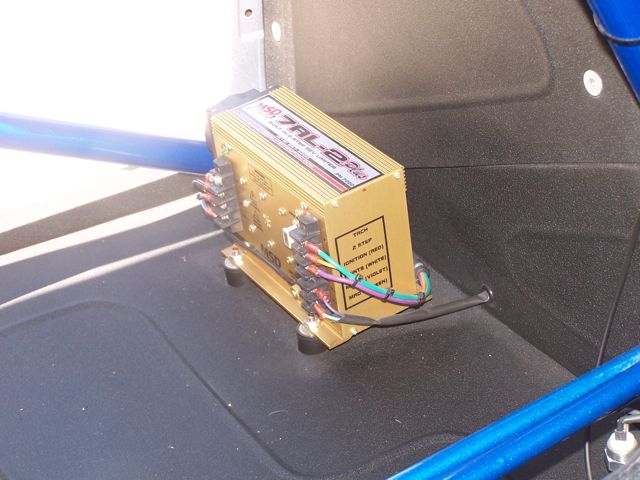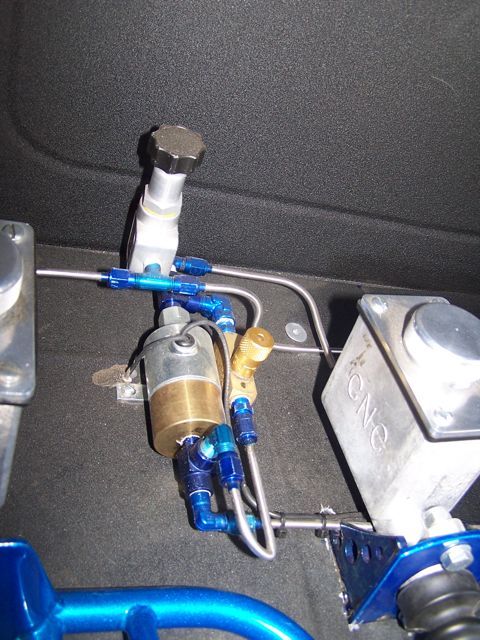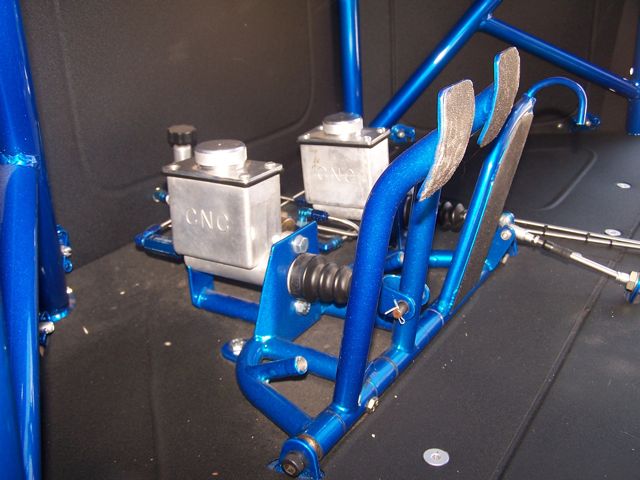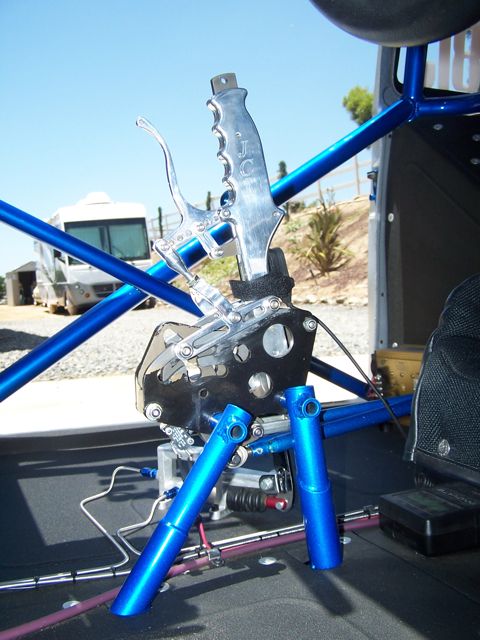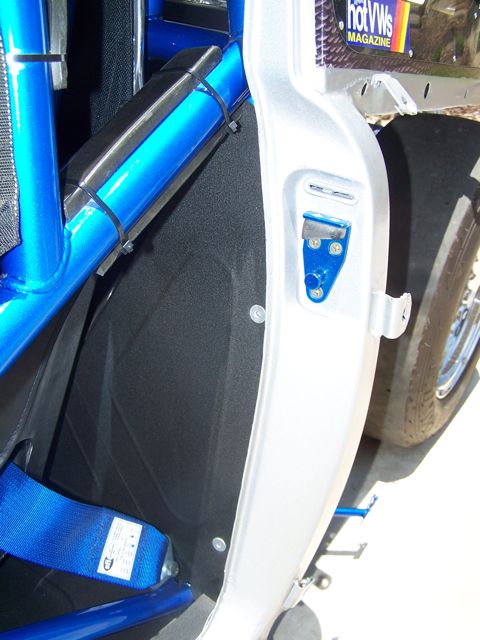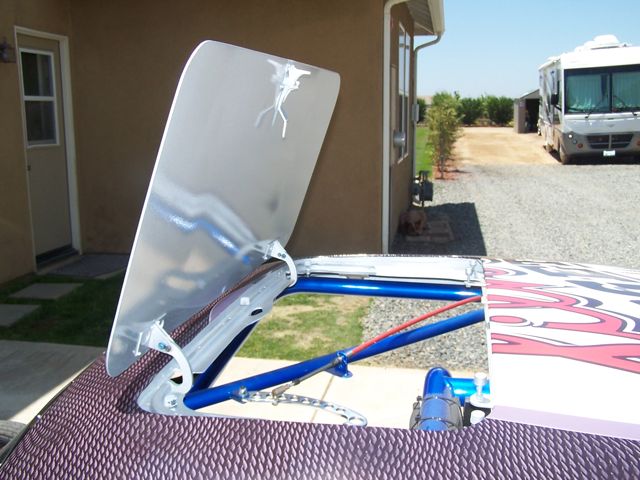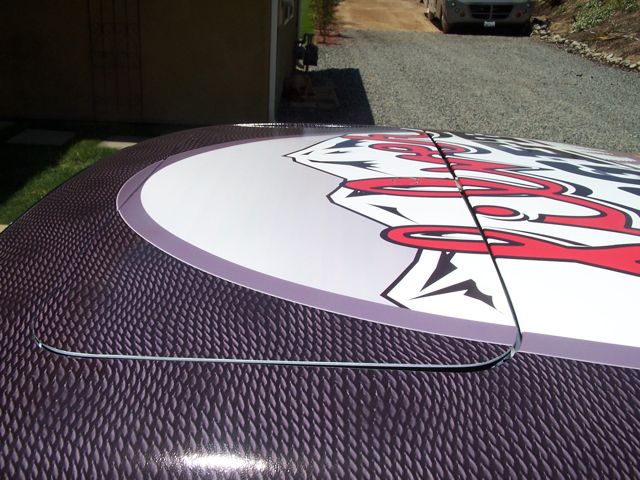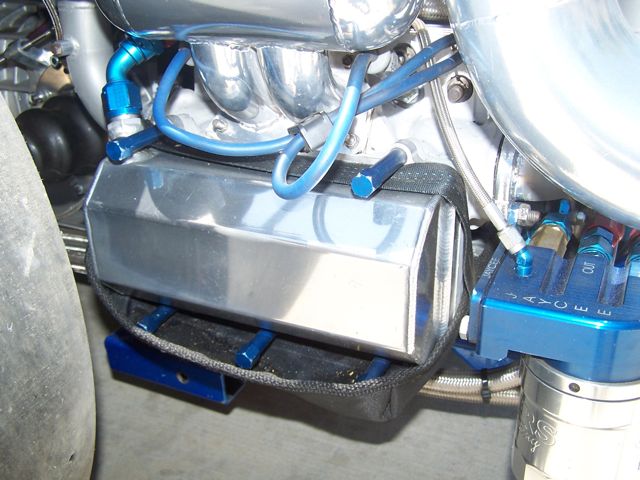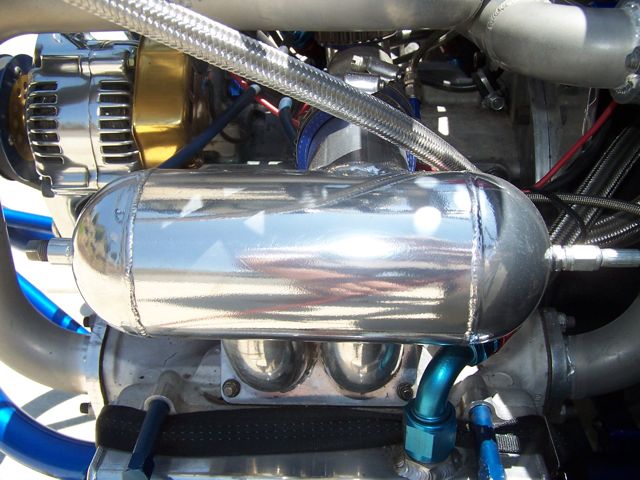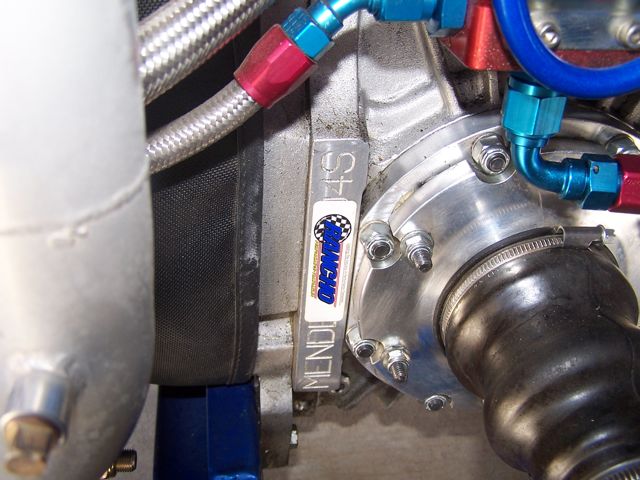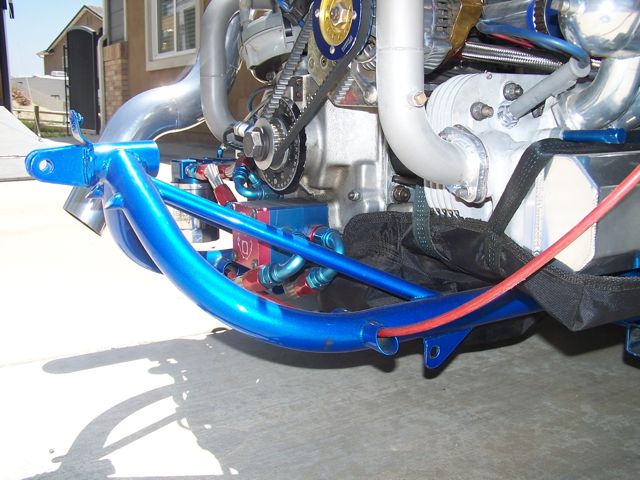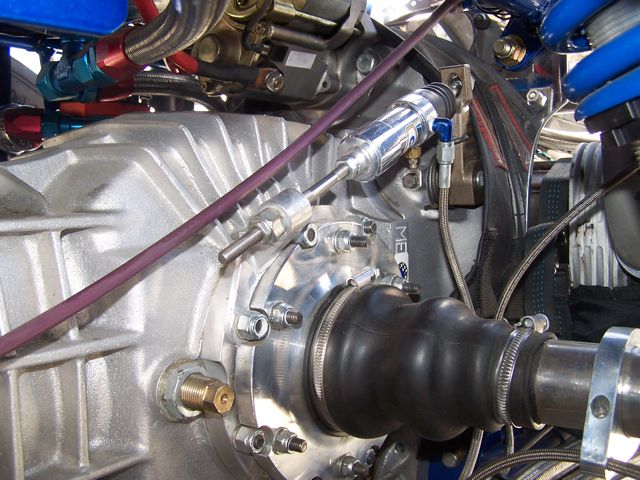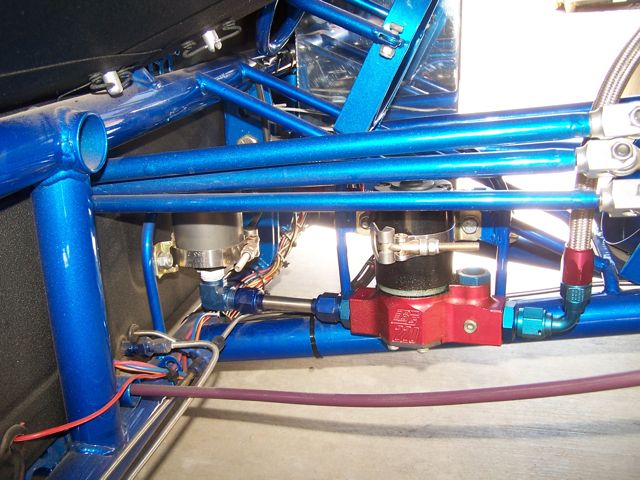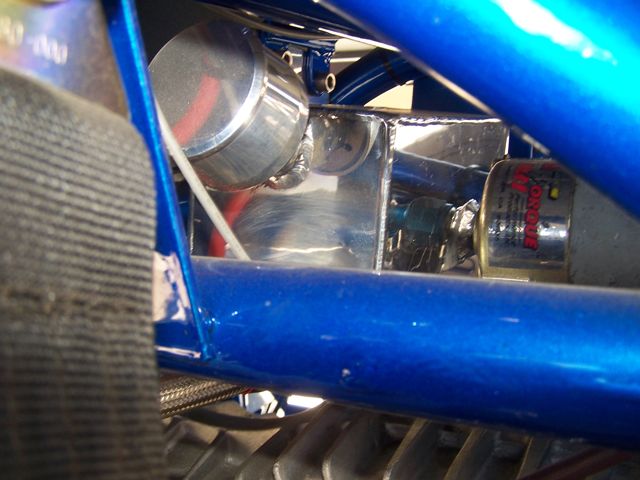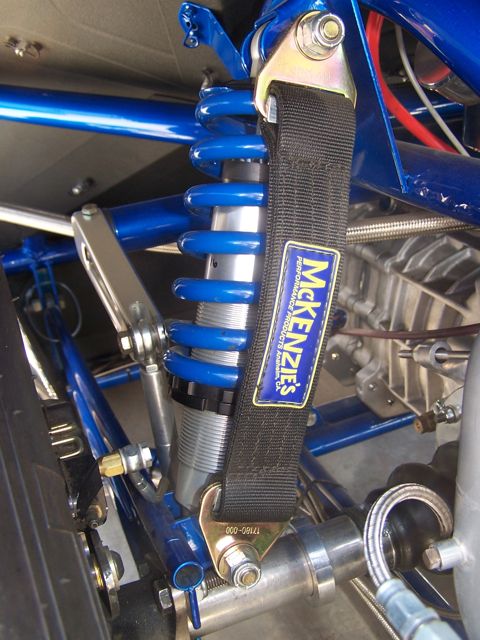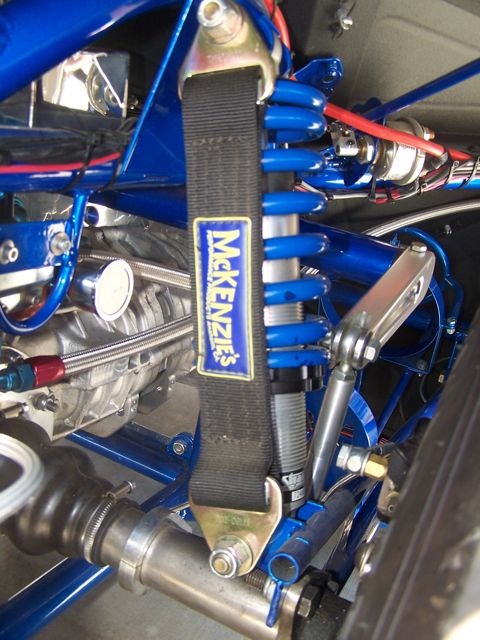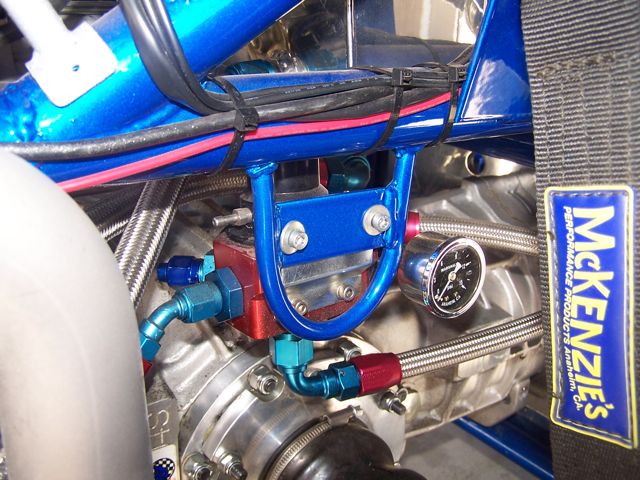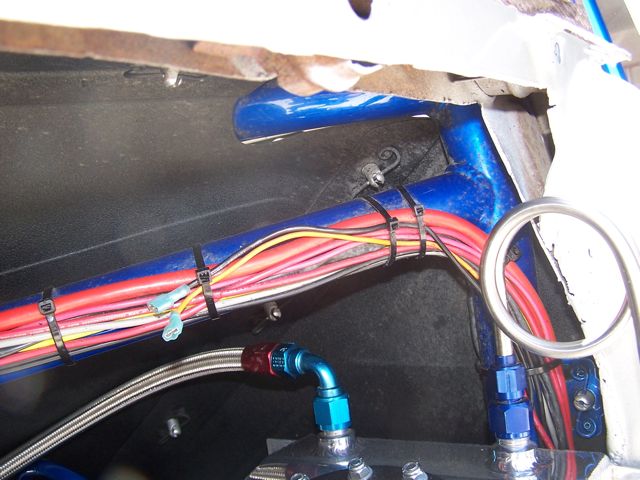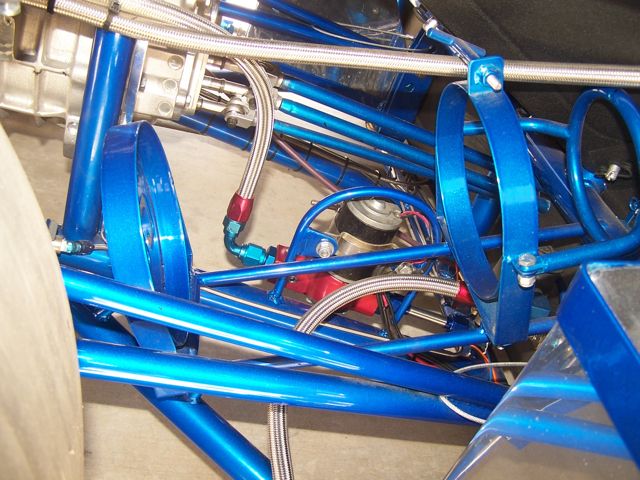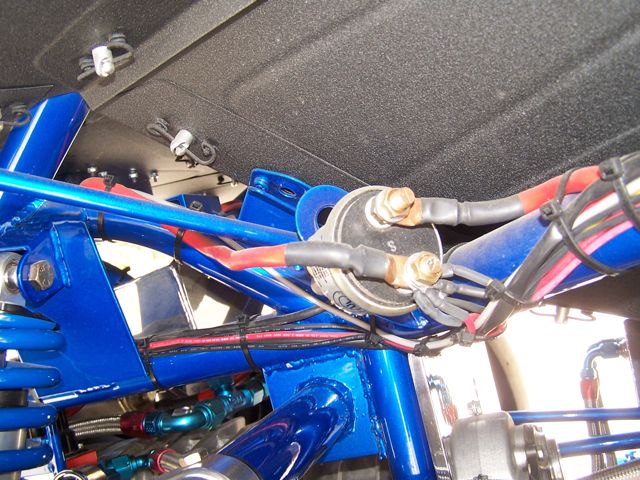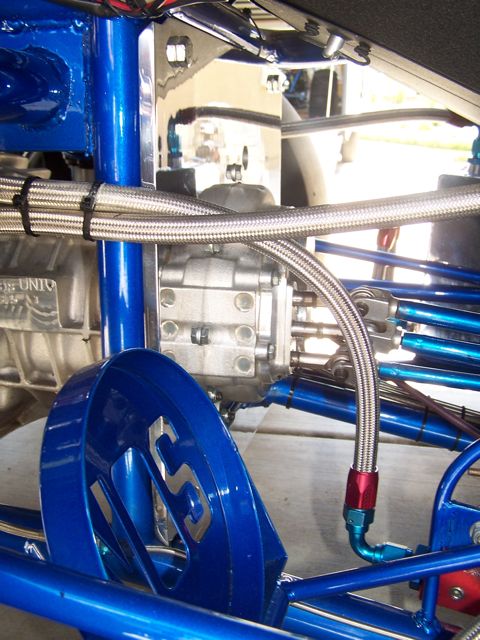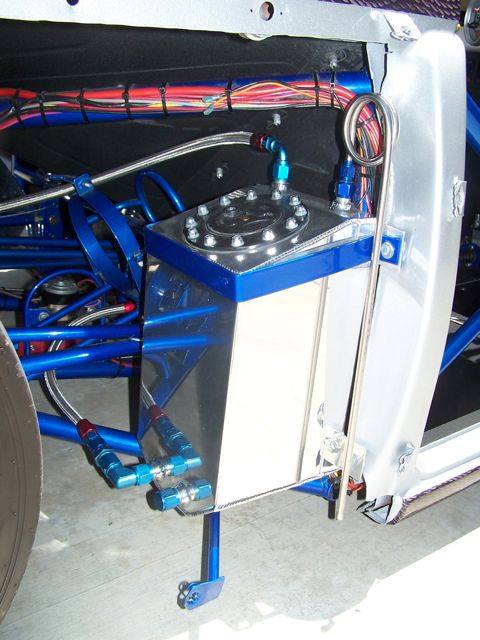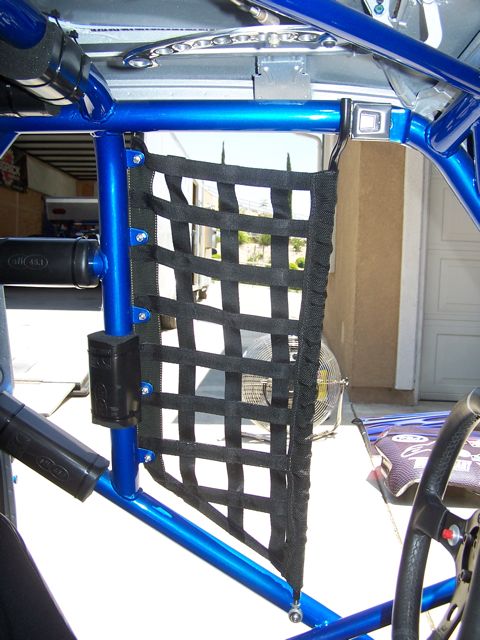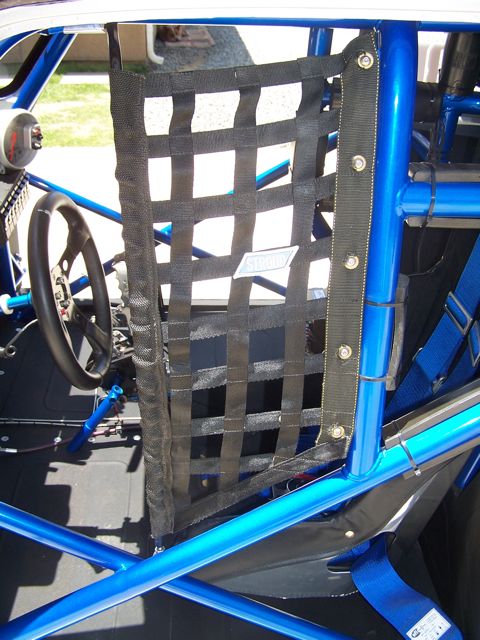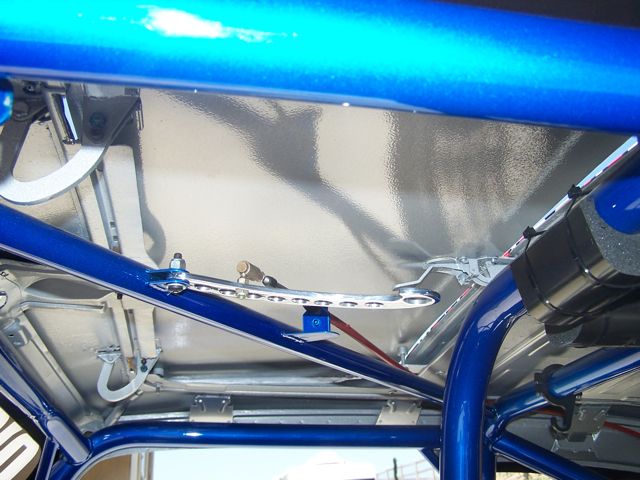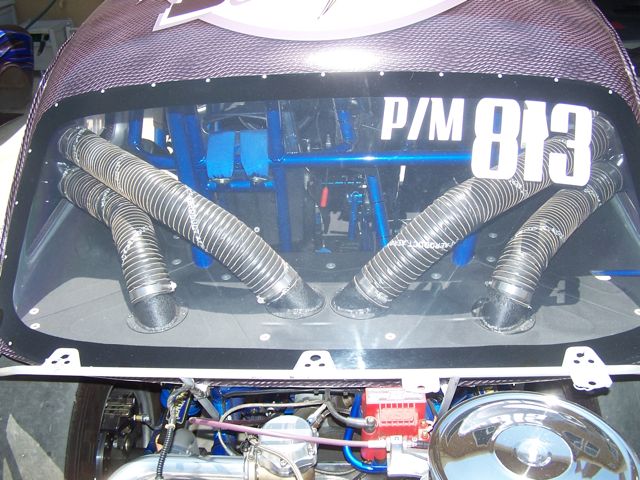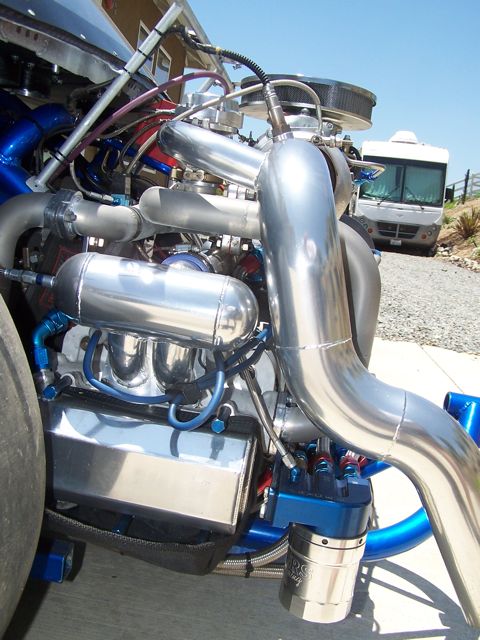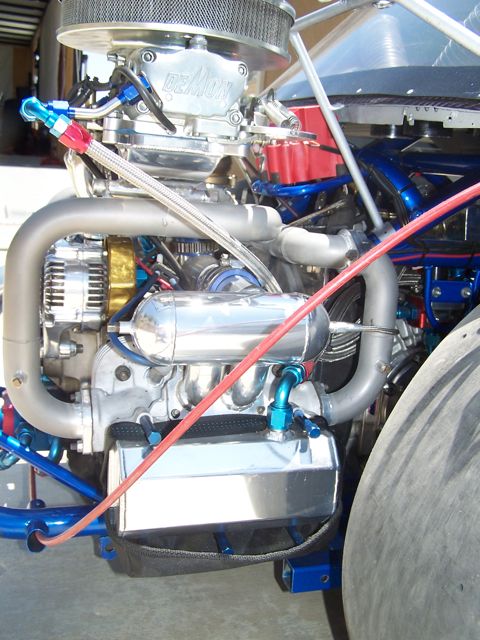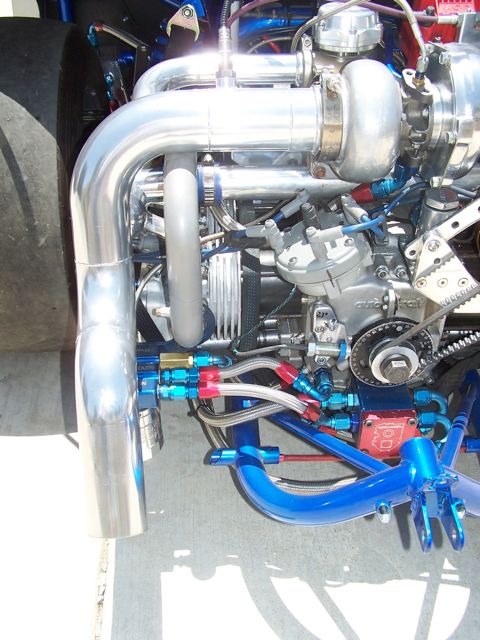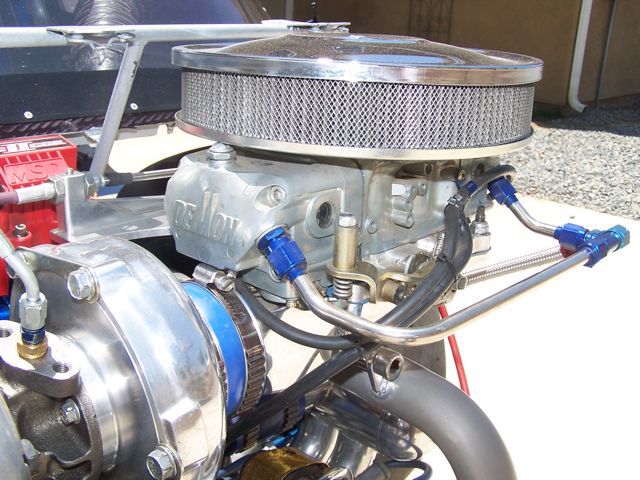 28pict Solex?
LOL!!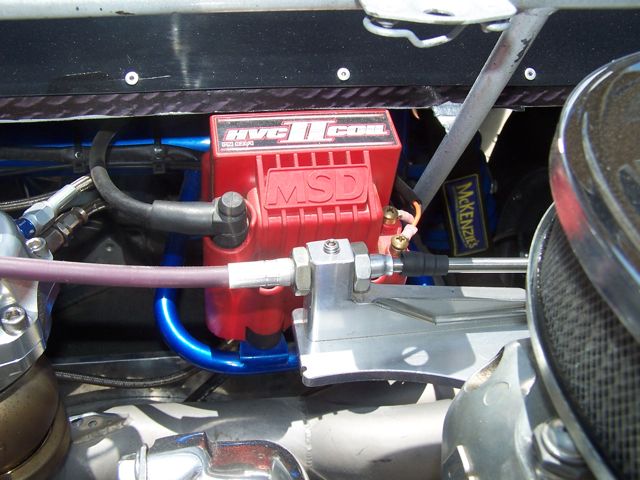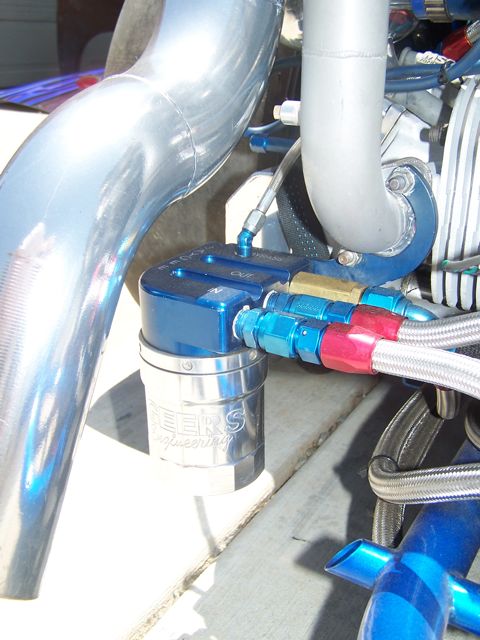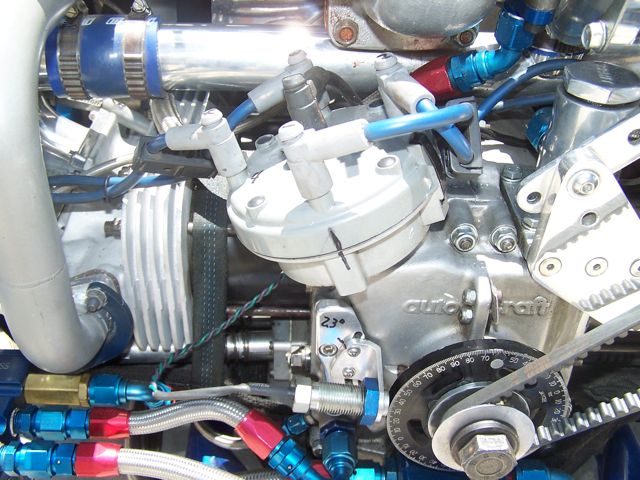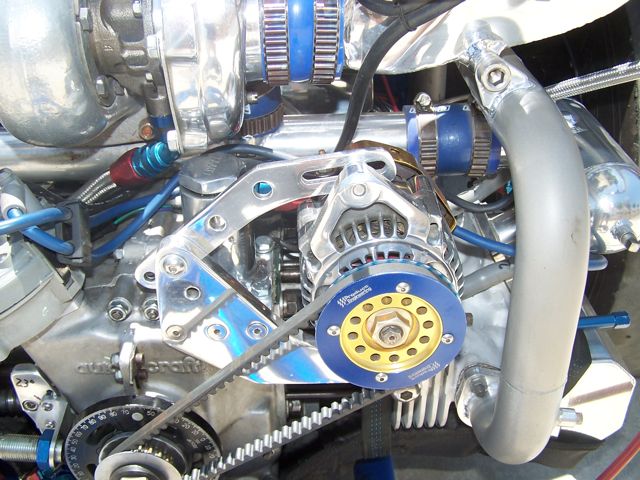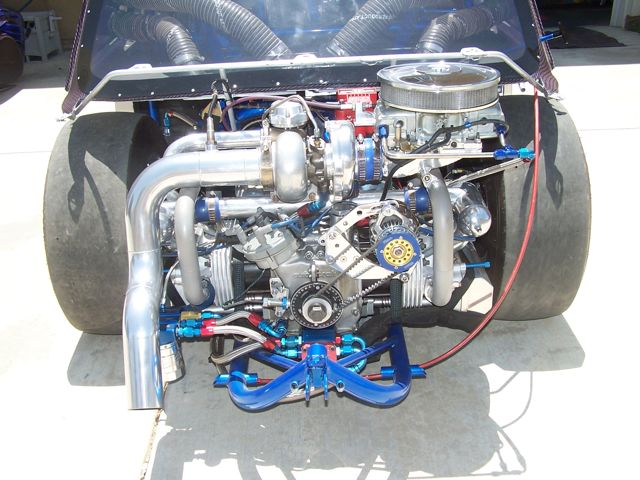 La Machine!
What an amazing looking thing it is!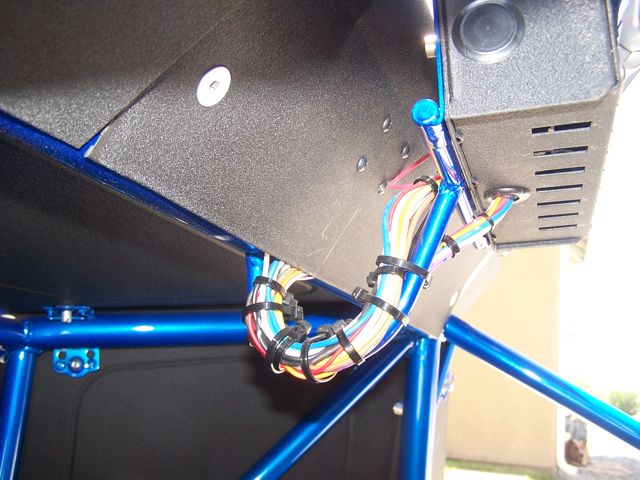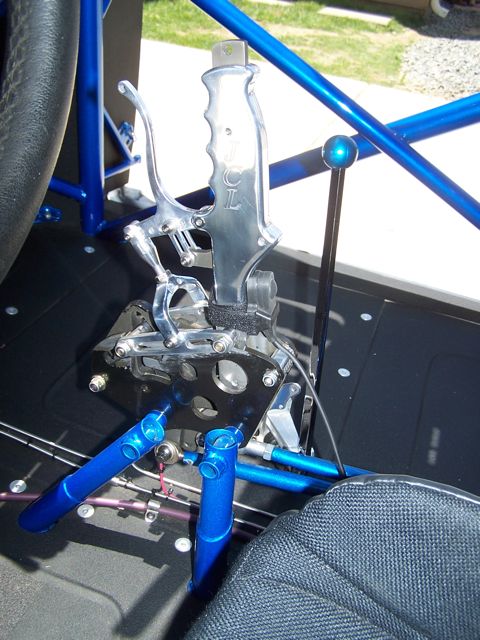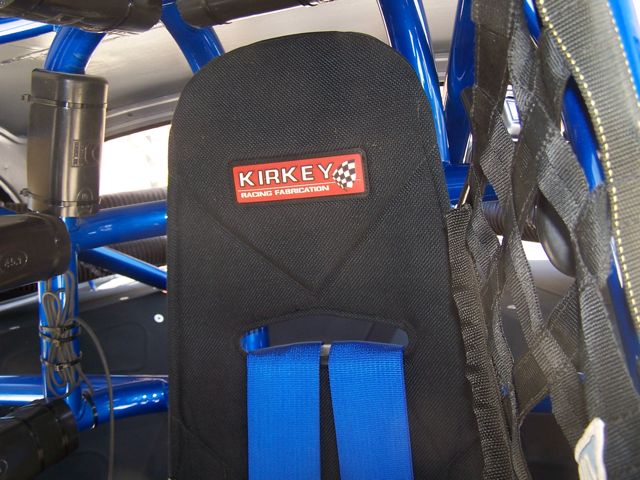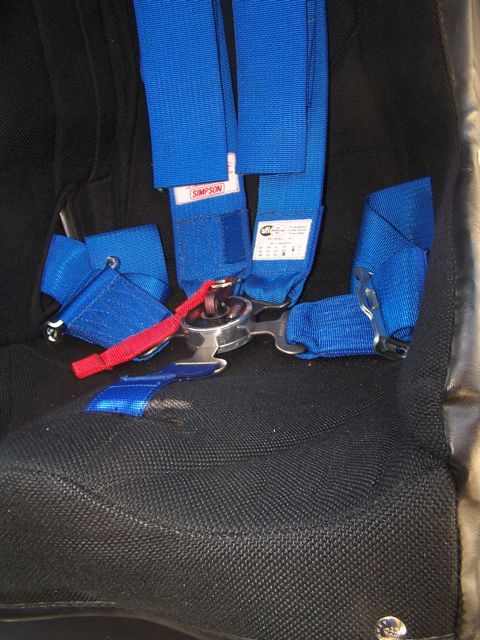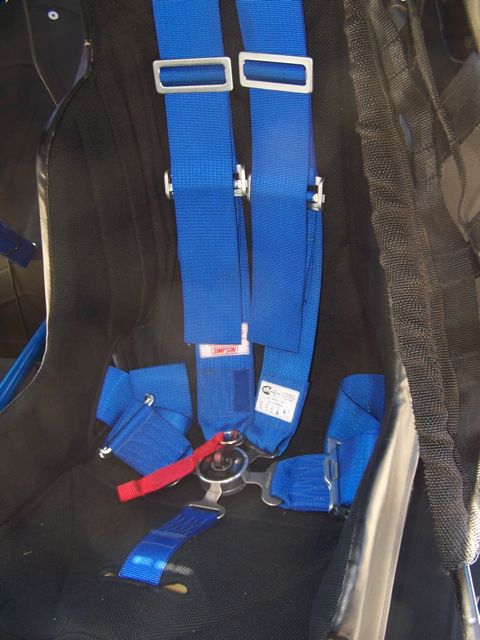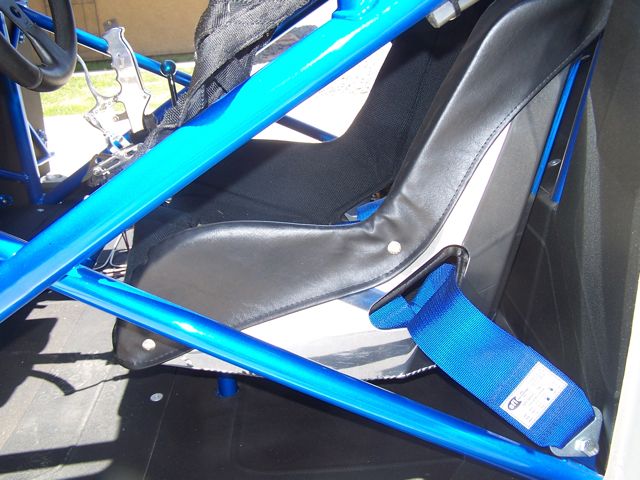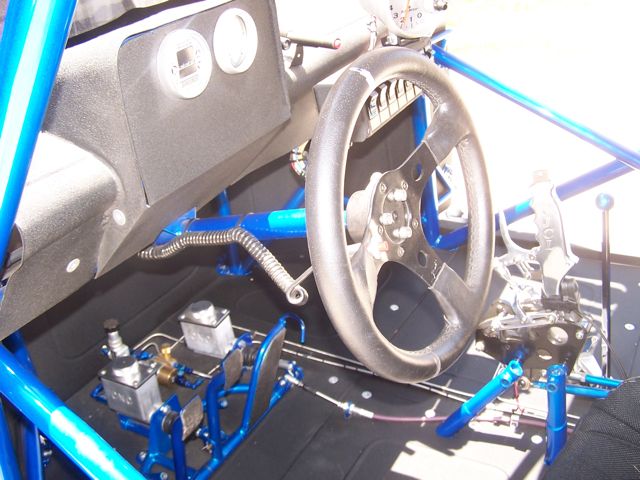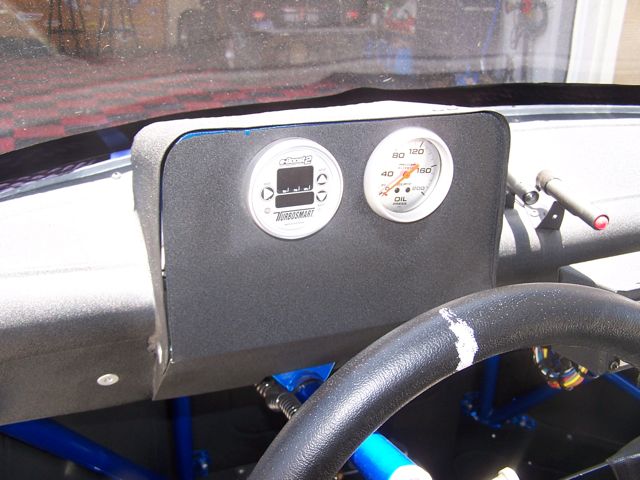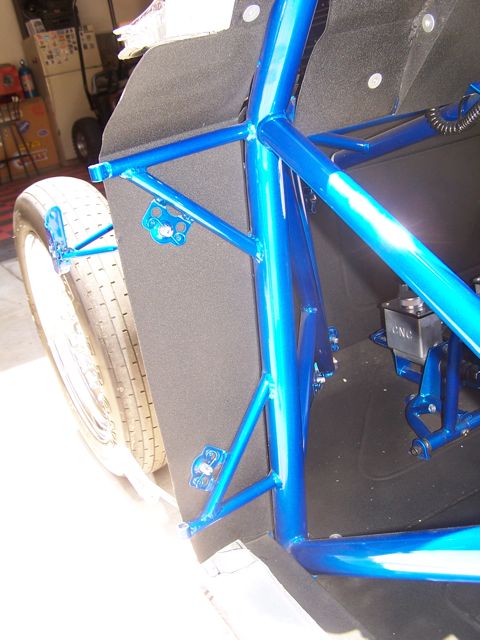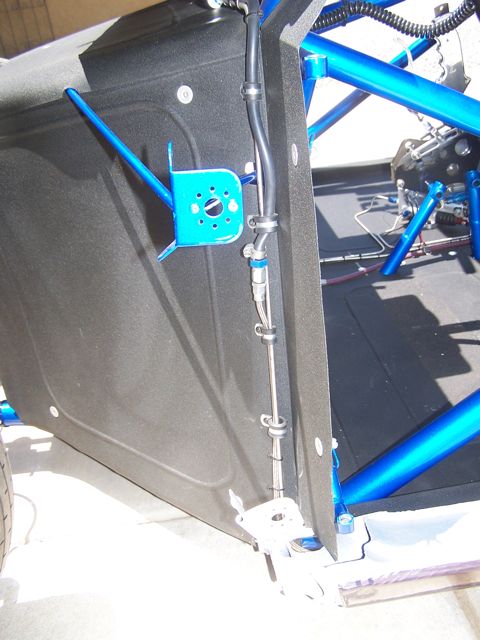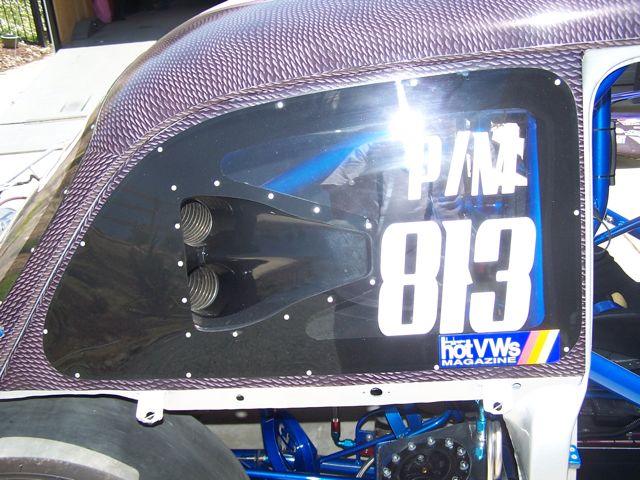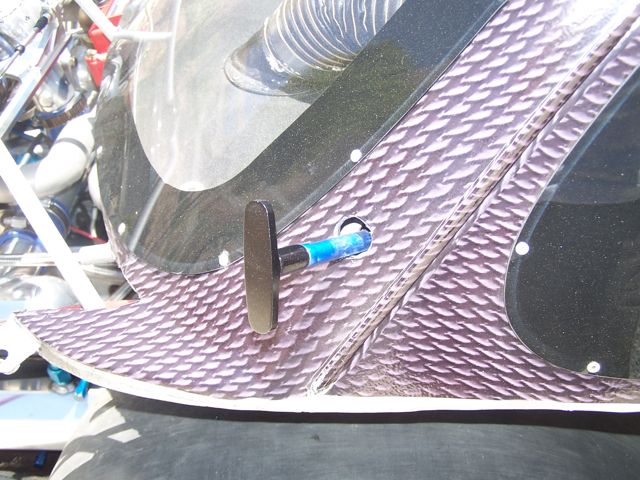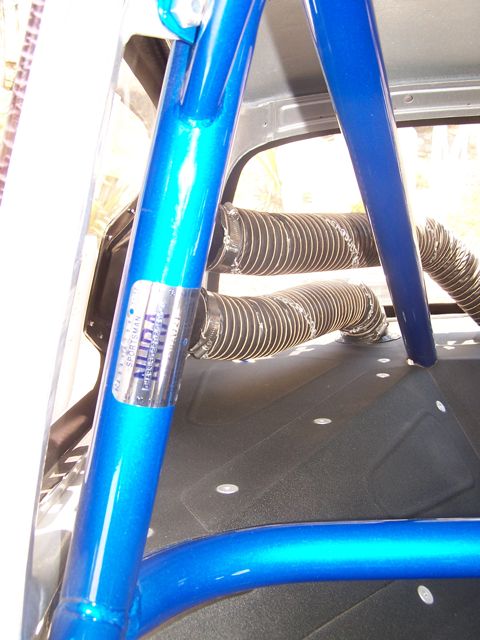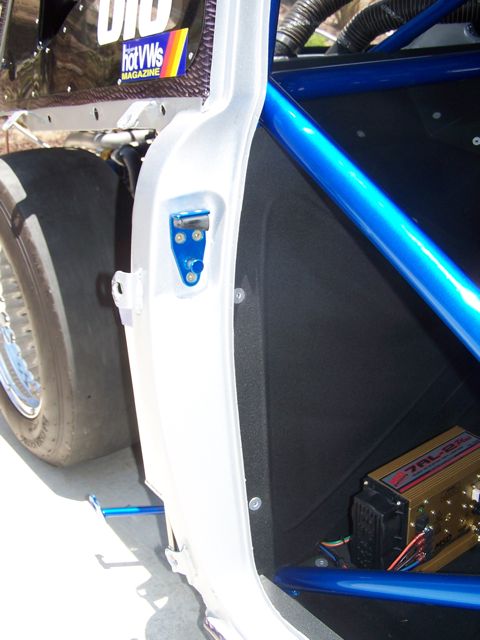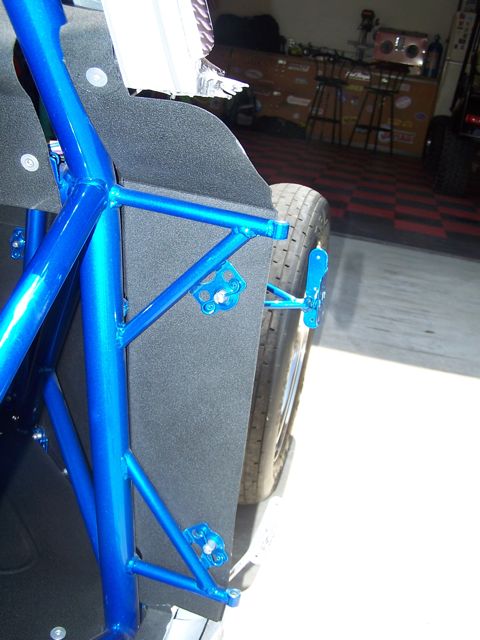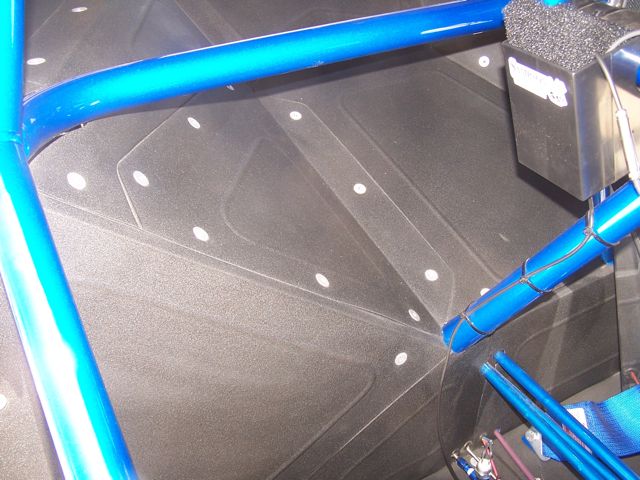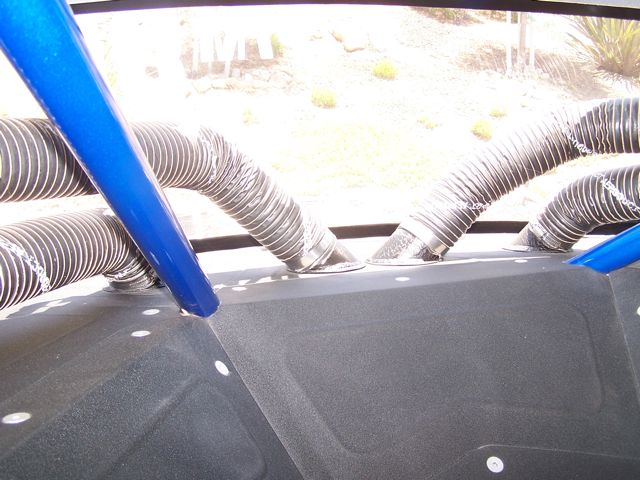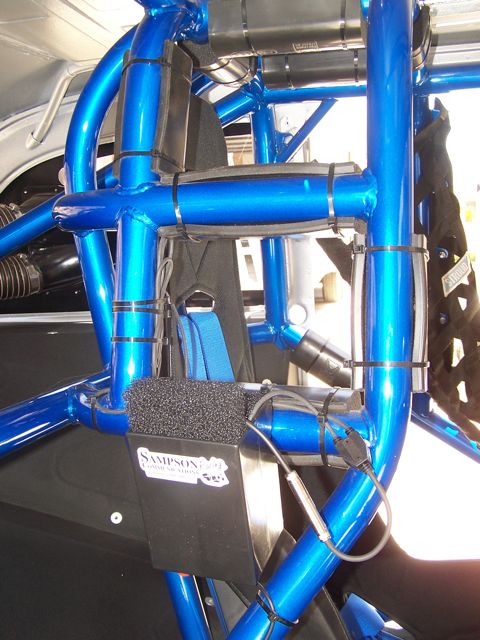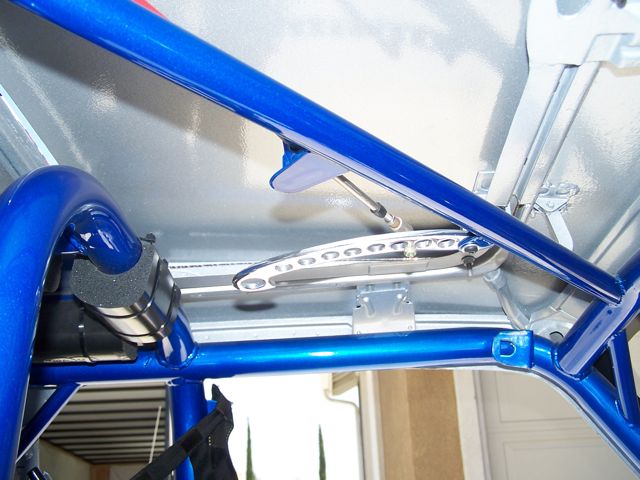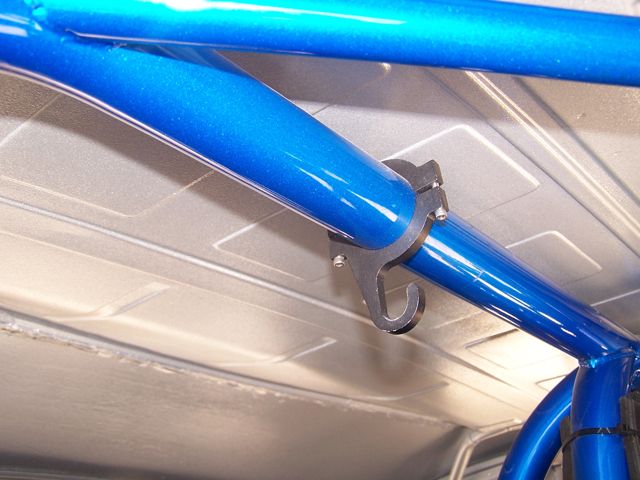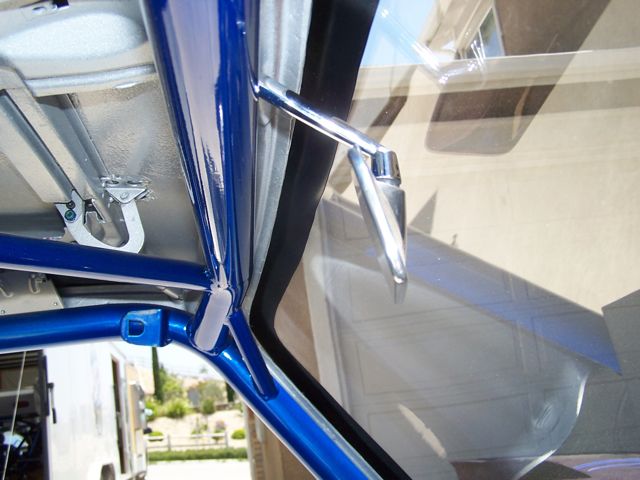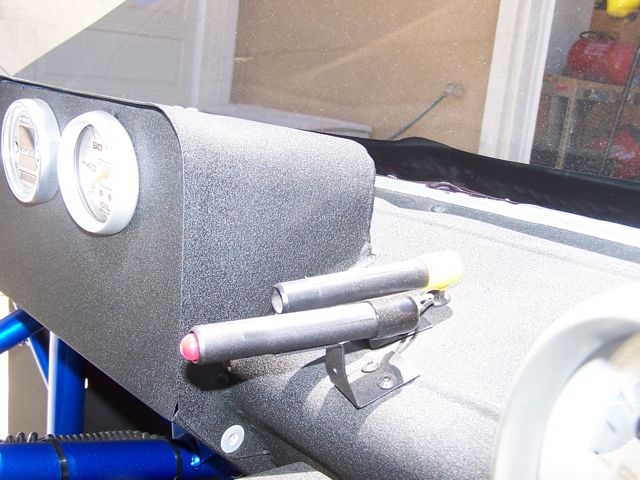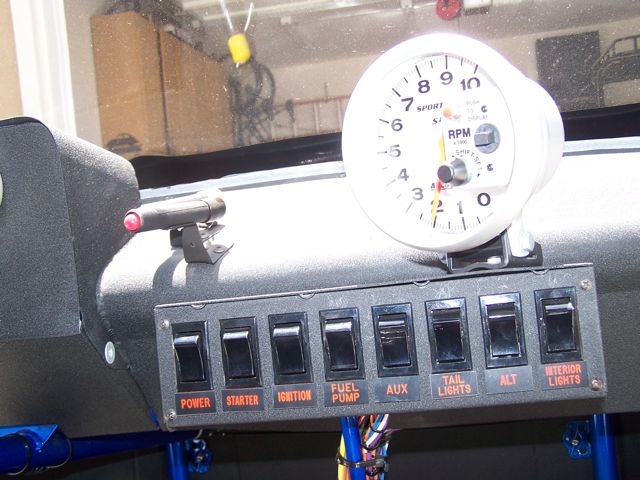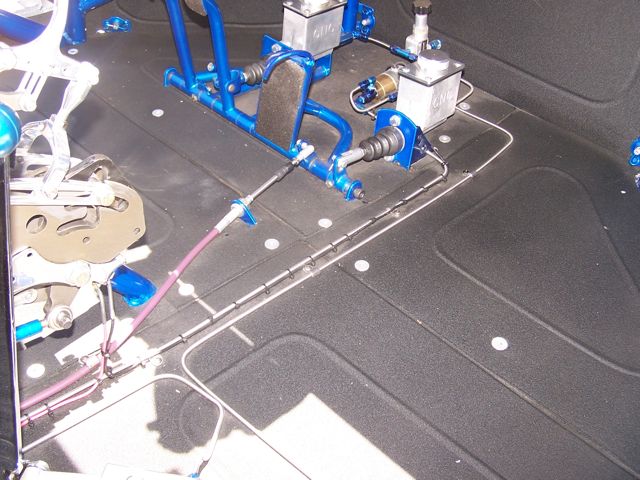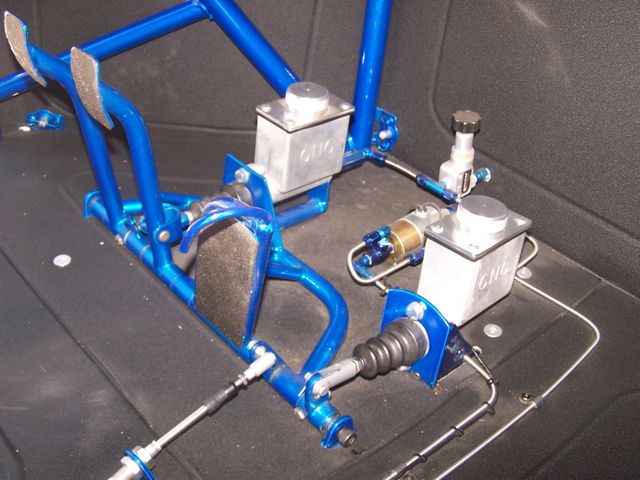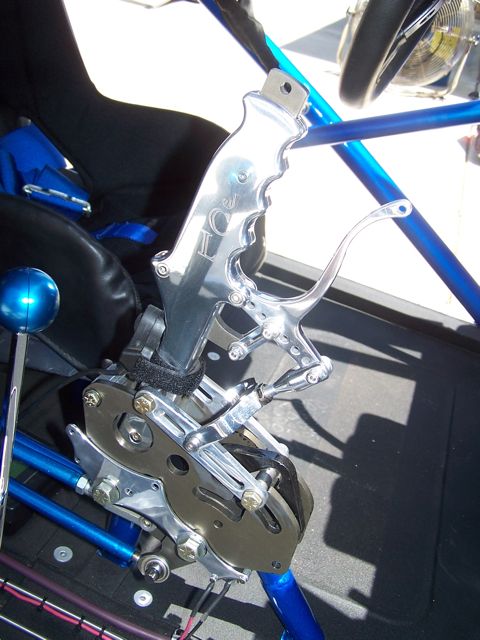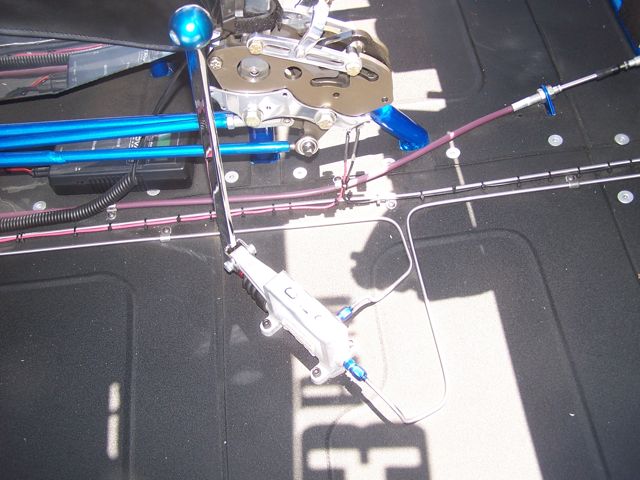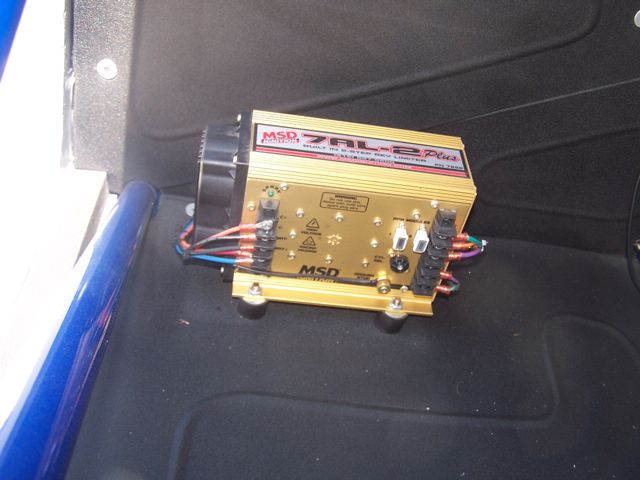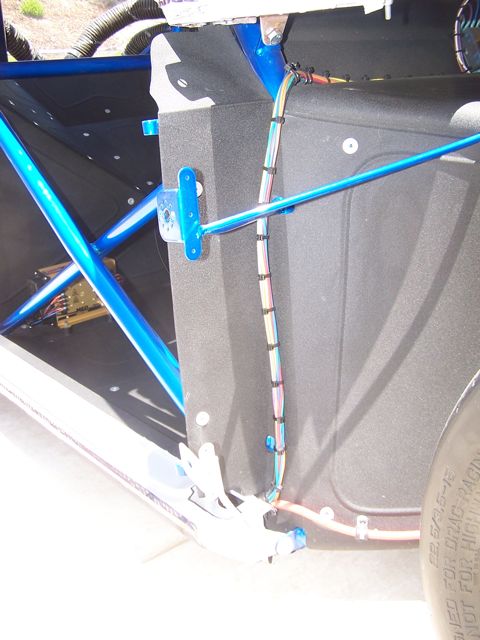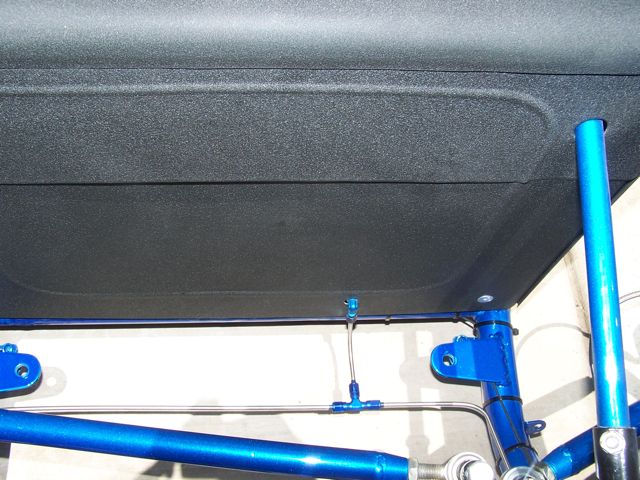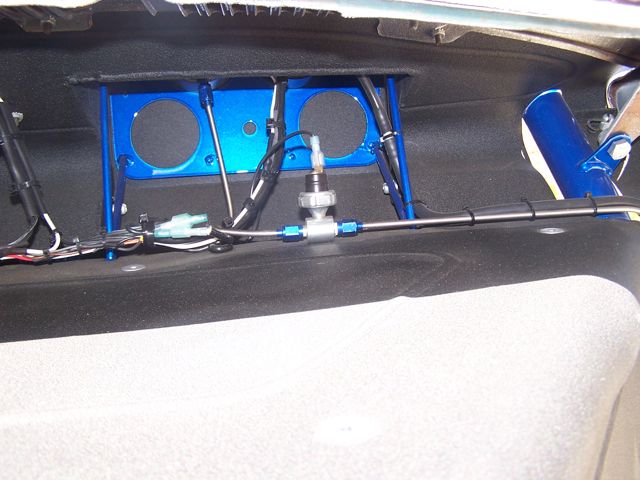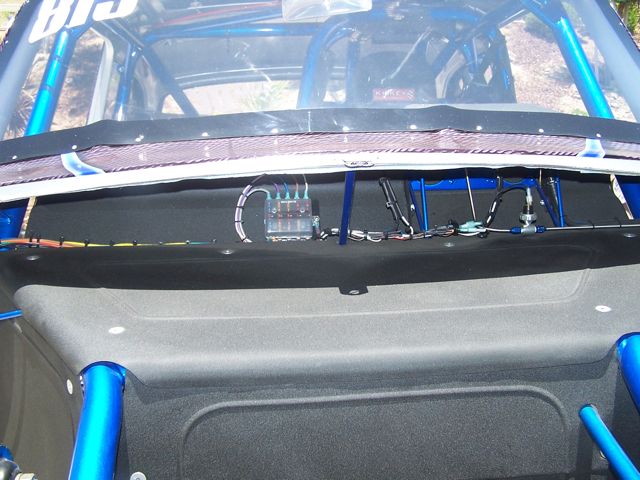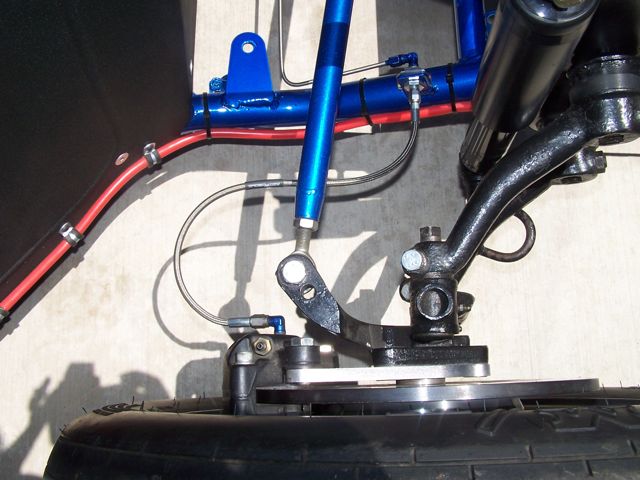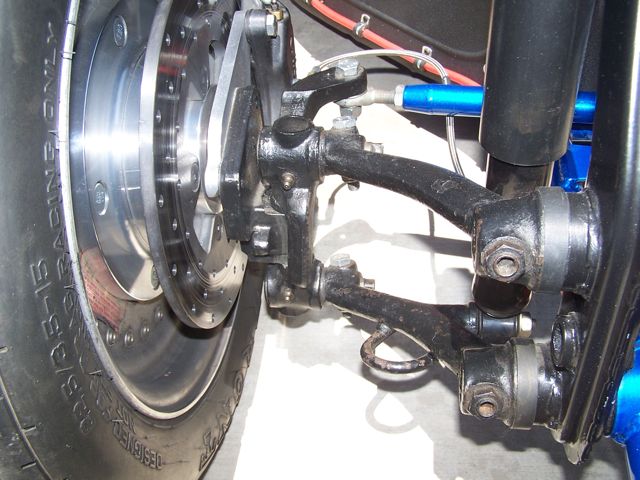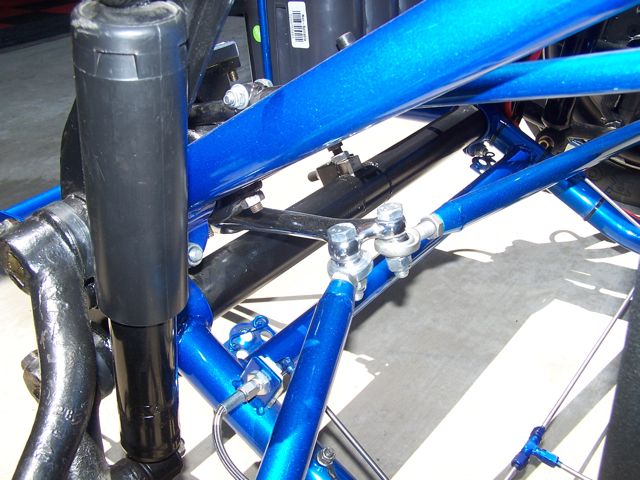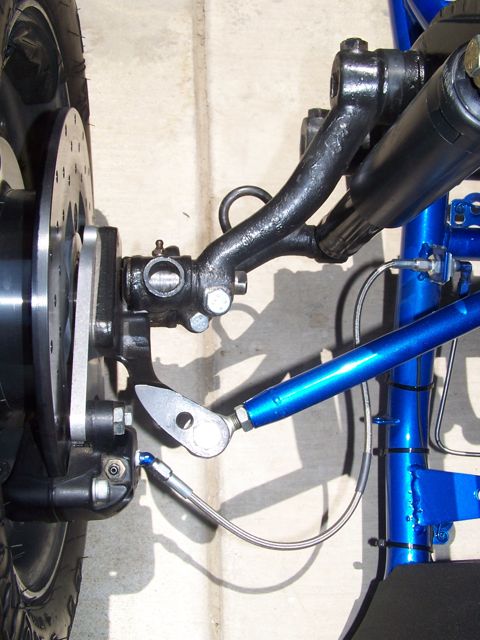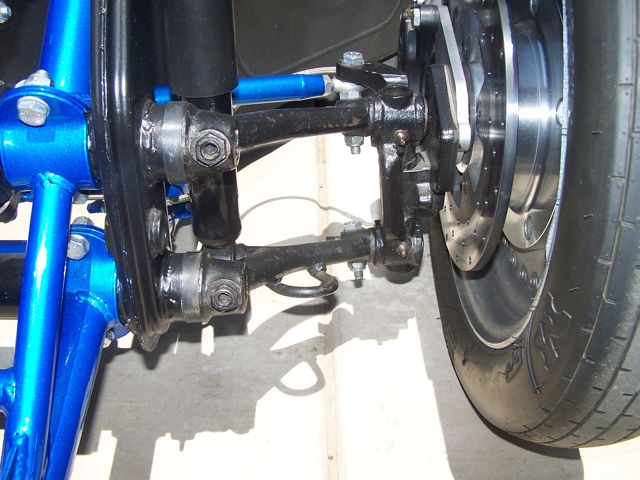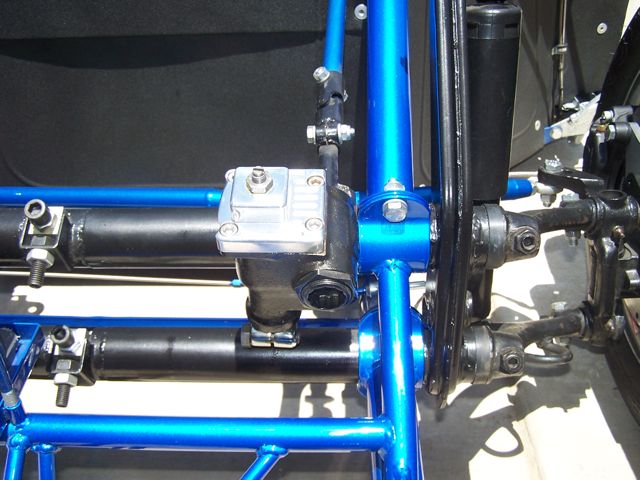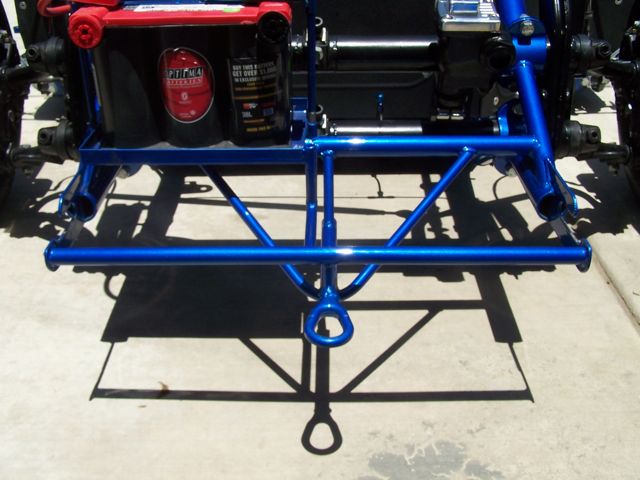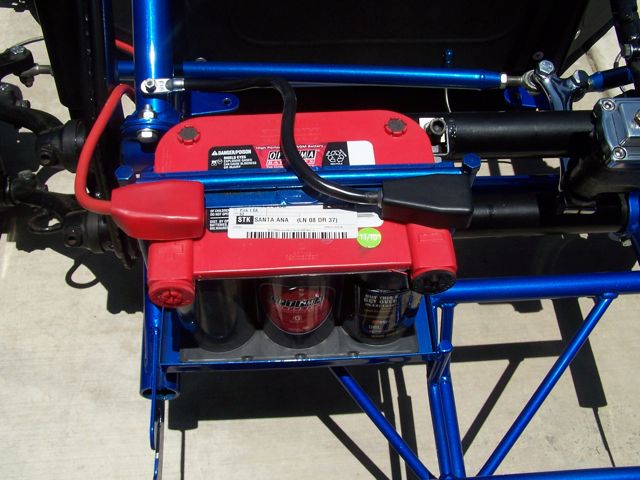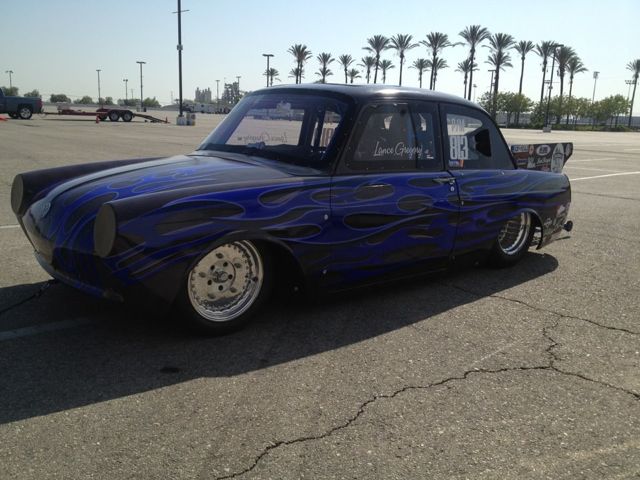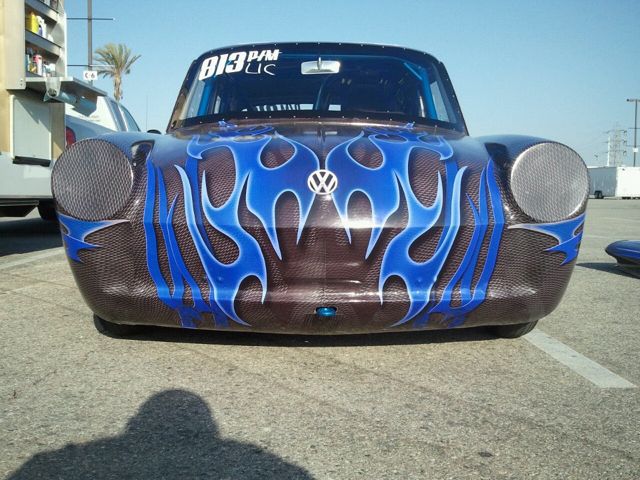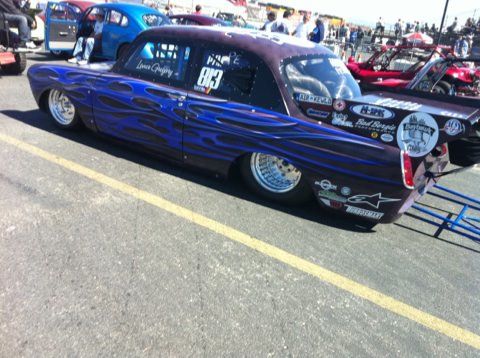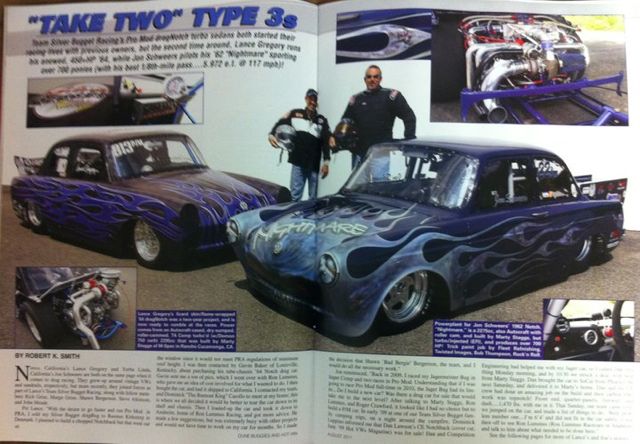 Hot VW's Magazine featured!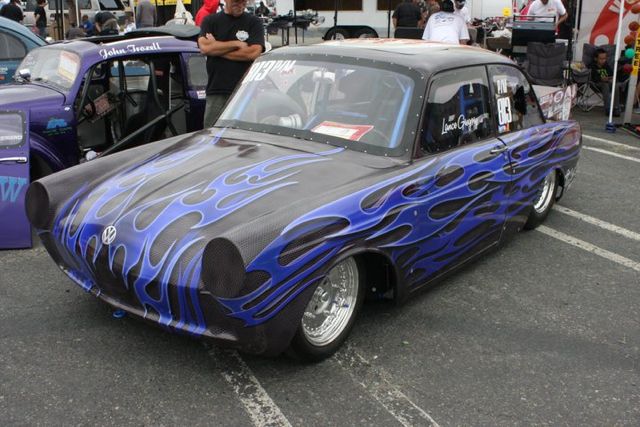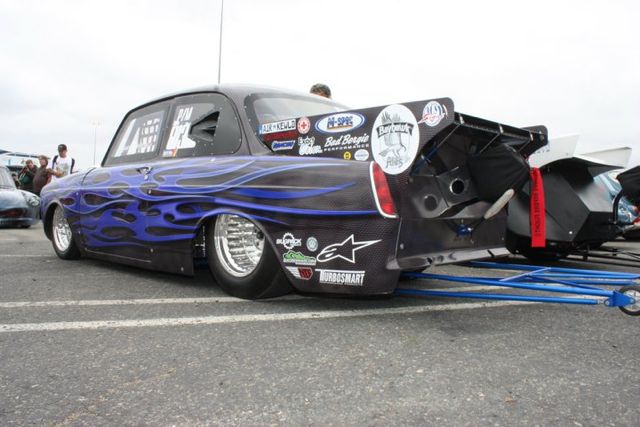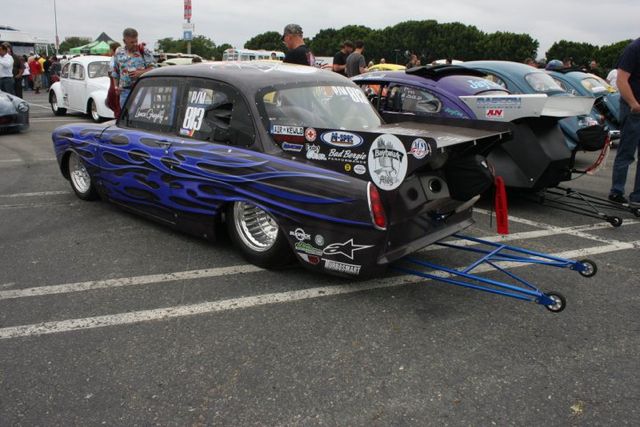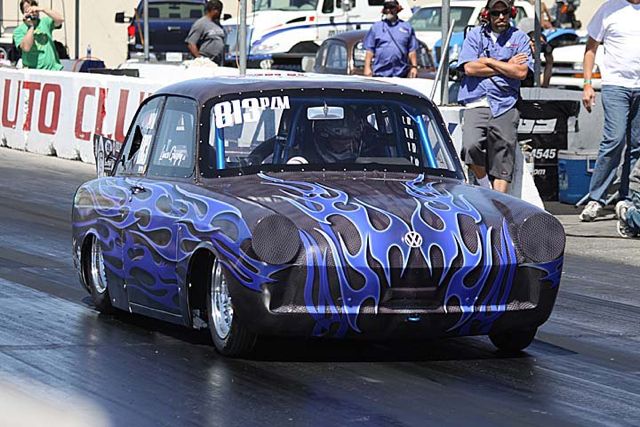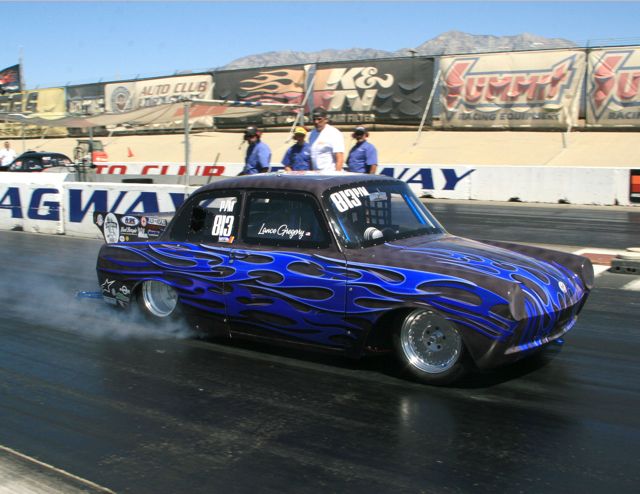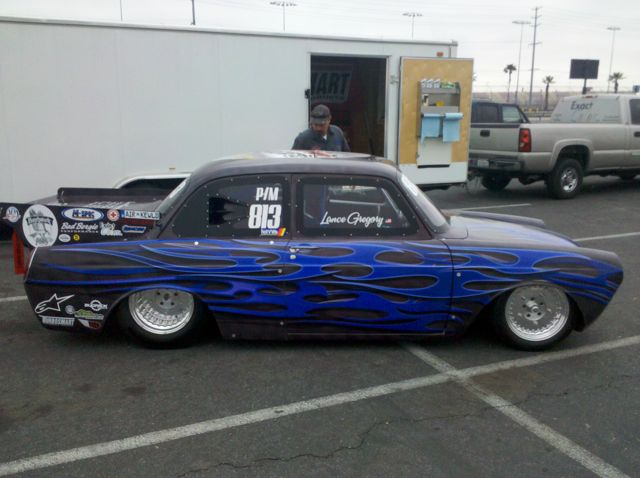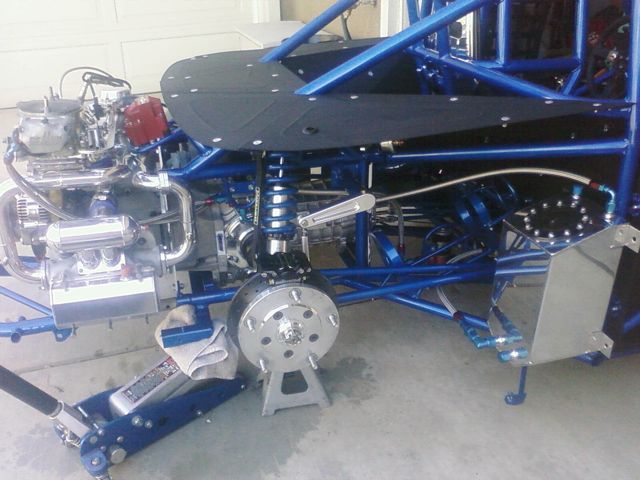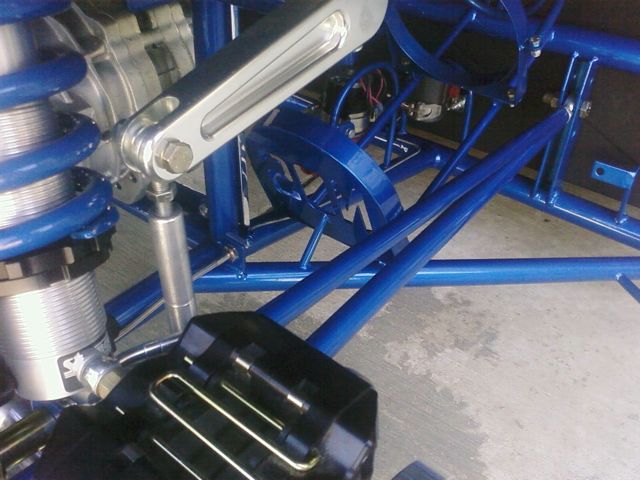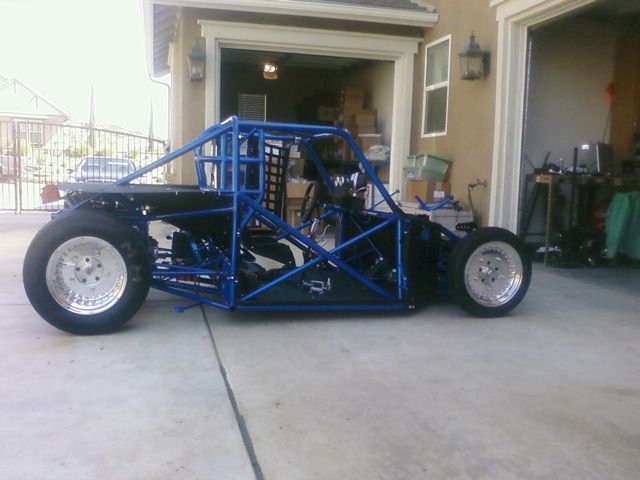 With the body off you can see it is serious race car through and through.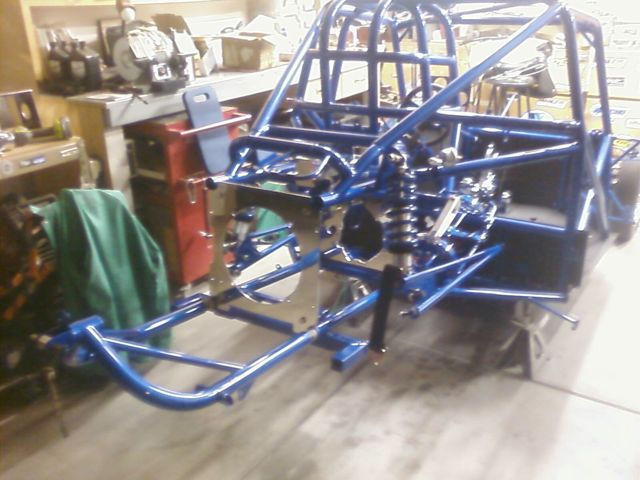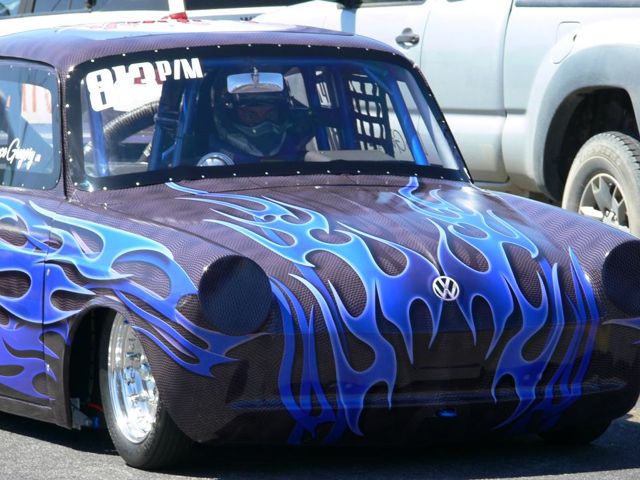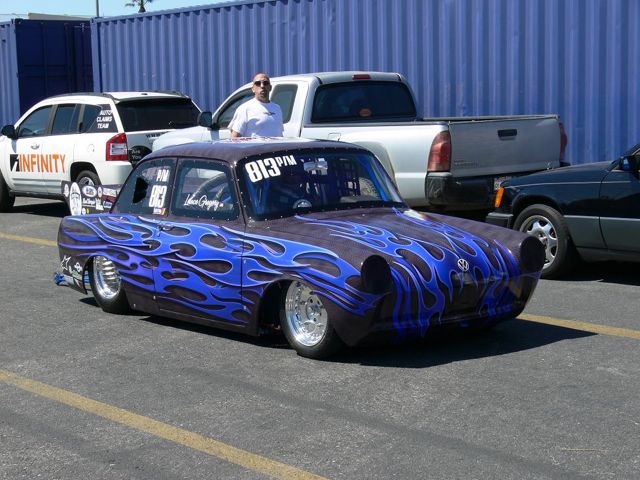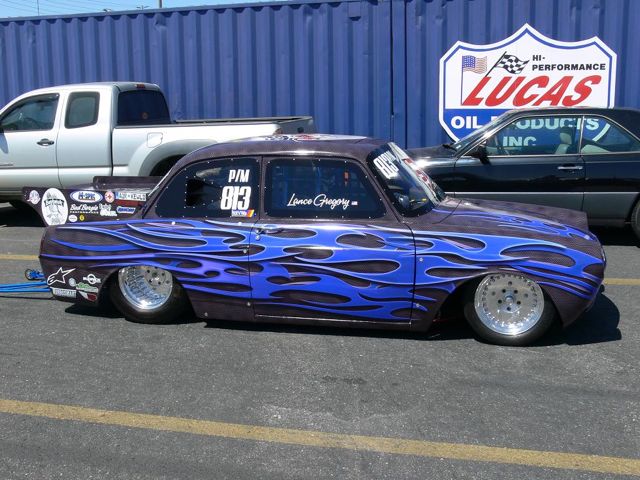 I apologize for the lack of captions on all the photos but I just couldnt see faking it.
Those that know the drag scene and the equipment would see through me in a minute, but the photos show it all.
As an outsider in the scene it sure looks phenomenal to me...the fit and finish of everything, the endless custom
fabrication and detail...it is a work of art in it's own right to me.
And as a race car...it is a seriously fast one!
You could never replicate this car for anywhere near the asking price. While the owner wont say,
I bet he has well over double the asking price invested in the car! With that being said...it's a heck of a bargain.
SOLD! Please CLICK HERE
For All Current Listings
---
For More Info..CALL
951-767-1600
or email
oldbug@earthlink.net
---