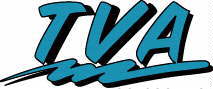 The Ultimate Buggy... The Mangosta
---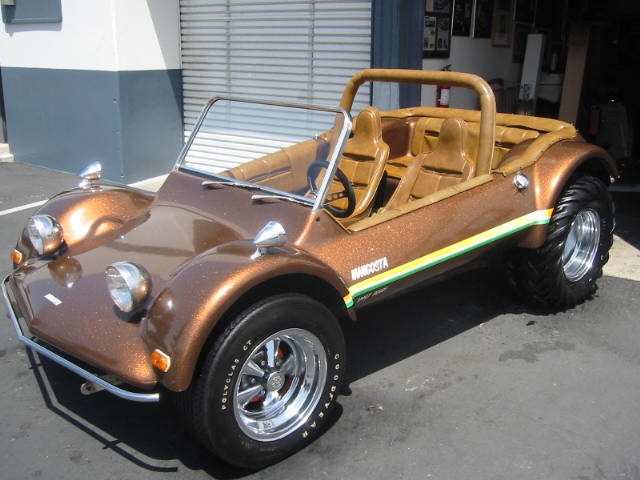 Recently discovered in a private collection in Santa Barbara, this extremely rare vehicle was purchased and sold to
the fabled TajMaGaraj Museum in Ohio where it is now on display.
.
The Mangosta was designed as the ultimate Buggy, a stark contrast to the bare bones Buggies of the day, this was the rich boy's toy
the most deluxe buggy on the market. Unfortunately its deluxe appointments and details made it far more expensive than
the others on the market and production stopped with just 6 cars being produced.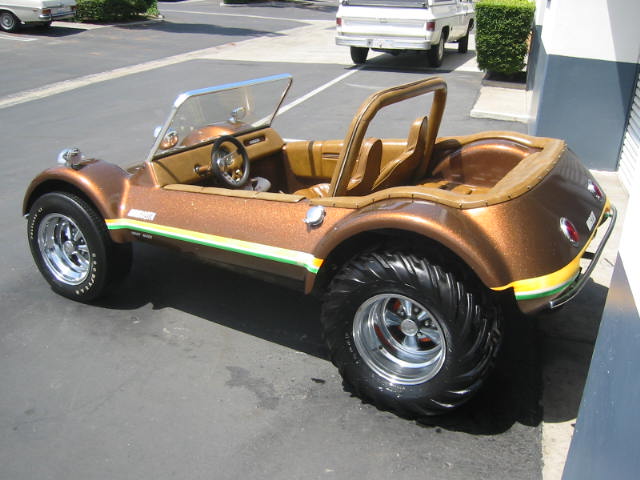 This example was the company show car, never registered, just used for promotion and then stashed away in a warehouse
since 1971. It is entirely original from the incredible root beer brown gel coat to the original 70's Goodyear tires.
Simply amazing original condition. A true time warp machine.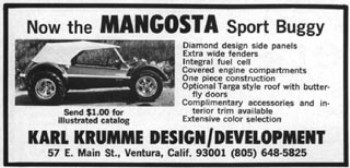 Here is a copy of the original ad for the Mangosta which shows this exact car!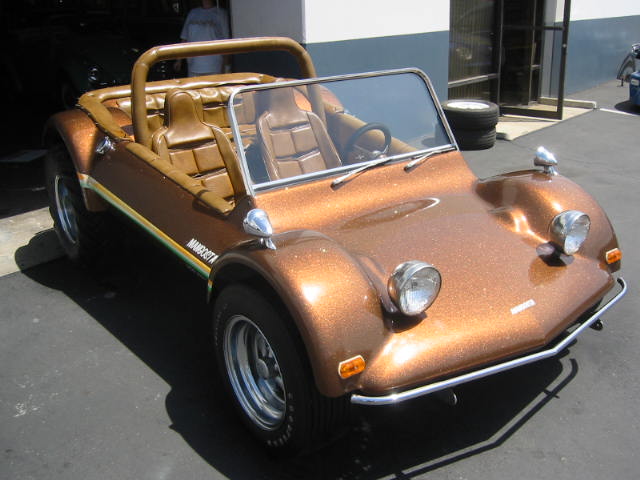 .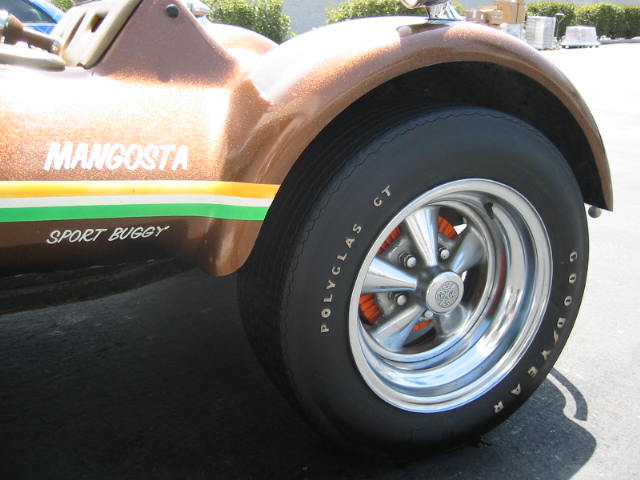 More details and countless more photos will be added shortly...
Stay tuned!
SOLD!
---
For More Info...CALL
714-290-0947
Or Email Oldbug.com