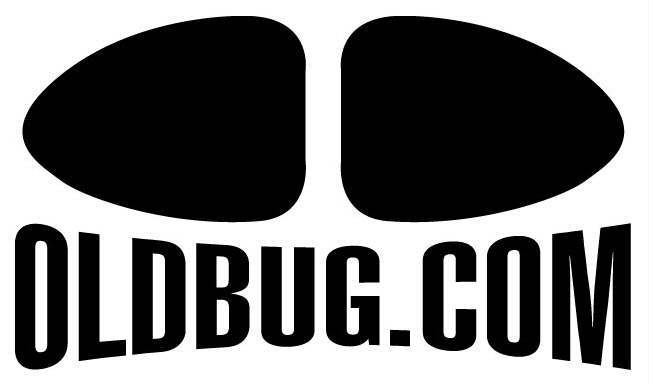 Hot VW's Magazine Feature Car May 2008 !
1957 Deluxe Beetle Sunroof...European Model
---

This is a stunning car that was built here in California by Henry Marchena and sold a couple months back
to a fellow in England. So...first of all, the car is in England currently...you will be buying it from the current owner there.
Now...that being said, this is a show stopper.

Ive seen the car personally before it's trip across the pond and it is truly impressive.
Paint, body and interior work were all done by the masters at West Coast Classics
in Fullerton California where Lenny and his boys pulled out all the stops to make it just right.

Convertible W decklid is just the first of a long line of cool factor upgrades and accessories.

Check out the Foriegn Creations club logo on the rear window...a work of art in it's own right.
Note the chrome louver trims...nice accessory

Beautiful color, Horizon blue, nice and subtle.
And it has the perfect stance and the wheels are fully detailed 15X6 Porsche alloys.

Narrowed beam tucks the front wheels in nice.
Albert swan neck mirrors are a tasteful add on as well.

Rubber Baby Beetle Bumpers... accessory bumper guard trims.
Fluted Euro headlights.

These are the real deal Albert mirrors too by the way...not the reproductions!

Pop out quarter windows...and it is a Euro car, so it has the semaphores.

And of course they work.

Proper "heart" taillights.

Detail of the lights and bumper guards. Note the stainless performance muffler.

205/65/15" tires fill the fenders beautifully.

The pop-outs...popped out.

All new everything...seals and such.
This was a full show level body off restoration here by the way. Truly top level.

Beautiful car.

Awesome hood crest.

Interior is gorgeous!

Awesome accessories all over in here.
Full circle horn ring, Perohaus dash clock, Moto Meter multi gauge, trip speedometer, rare Blaupunkt radio,
parcel tray, cruiser pedal, shifter ashtray, fire extingusher and more.
Monster tach is color matched to the body.

Very nice.

Headliner is very well done.

Check out the accessory coat hook!

Visor and mirror.

Here's a shot of the Hot VWs feature...its 4 full pages of color by the way...a great spread and they speak
very highly of it.

The engine compartment is very clean indeed and it houses a nicely trimmed 1641cc engine with dual
Weber 40idf carbs with velocity stacks.

Serpentine belt system by Scat, aluminum engine case, DPR welded counterweighted crank
stock rods, Mahle pistons and cylinders, Engle w-100 camshaft with straight cut gears, Pertronix billet distributor.
Exhaust is an Empi 1 5/8" stainless steel "Fat Boy".
The trans is a Rancho "Pro Street" with heavy duty shift forks, welded 3rd and 4th gears

Four wheel disc brakes with cross drilled rotors.

Here's a spare tire well shot by the way...I forgot that. Trunk is very well detailed.

Chassis is undercoated and very clean, no rust or issues.

And here it is in the driveway of the owner...waiting for it's new home.
A beautiful machine indeed.
Hot VWs Feature here in the US and it looks like there may be more press in the works overseas!

Asking
$40,000 obo

---

For More Info...CALL
951-767-1600

or email bugnbox@earthlink.net

---