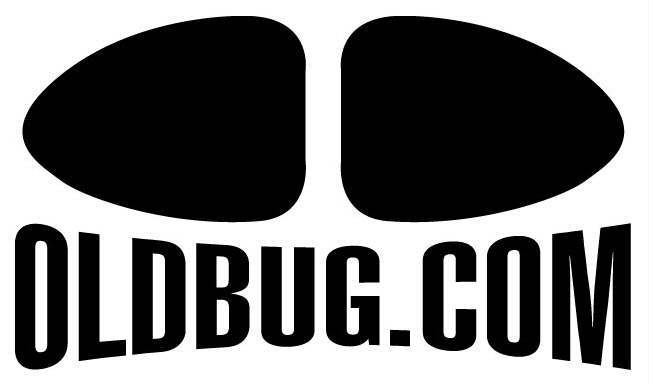 1962 VW Bus For Sale
---
SOLD!
(Click HERE for all current listings)
This Southern California based 62 is really a sweet machine.
Very fresh quality restoration of a very nice solid Bus.
Done in the proper Turkis and Blue-white paint scheme.
Paint and body are very very nice on this Bus.
It is quite fresh with minimal miles since completion.
Turn key and ready to enjoy.
The top side is fantastic but what is under it can be even more important.
As you can see from this underside shot, it is totally solid and dry and untouched original German metal...not a Bus
that was patched together from some rusty heap like so many we see these days.
Very very solid Bus.
The front beam is all new...adjustable ride height
Narrowed for proper wheel clearance as well.
Roof rack and safari windows and the BRM wheels give it a little personality.
It is a desirable walk-thru model and has all the seats in place so you can haul the family around.
New seatbelts with the Wolfsburg crest are in place.
Here is another underside shot...I appreciate that the restorer did not undercoat under here as you can take one look
and see how original it is and how solid it is...this is a rarity in the scene today...hard to find them like this.
All new window rubbers and body seals.
Wide 5 BRM wheels are wrapped with high end low profile rubber.
Gene Berg shifter is visable in this photo as well
as the untra clean dash and restored steering wheel.
The roof rack is an original and is quite large...it has been either painted or powdercoated in white and looks super clean.
The interior is very nice.
I like the two tone vinyl on the door panels and the contrasting piping on the seats.
Nice new rubber floor mats as original.
Being a 62 model it has the narrow rear hatch.
Later models starting in mid 64 have the wider hatch and window.
1962 is also the first year for the taillights you see here as well as the "fried egg" style front turn signals
The transmission is a fresh rebuilt unit and the gear reduction boxes have been eliminated.
This makes it a very drivable machine in todays world and cruising at highway speeds is a breeze!
The Safari windows are a must-have...such a great feeling to have them kicked open a pinch on a hot summer day.
Or get them wide open and catch some bugs in your teeth!
Very cleanly done inside and out...this is a very pretty Bus.
Factory heater boxes were retained
however the heater is not currently functional.
I do like the deep oil sump for added capacity.
Odometer reads 36k miles and change.
Actual mileage is unknown, but there are less than 3000 miles on it since the restoration was completed.
12 volt electrics is a nice upgrade.
Battery box area looks clean and solid.
The engine is a 1641cc unit with dual Dellorto 34 carbs.
009 distributor and alternator are good upgrades as well as the Bosch blue coil and aluminum crank pulley.
The engine runs very well...it is a GREAT driver.
Steering box is also all new.
Look at how solid that front panel is from underneath too...great Bus!
The seat upholstery has a nice grain to it and is very cleanly stitched and installed.
Nice attention to detail throughout
Clean in the corners
The full width middle seat is nice...with three across in ach and the two fronts...a rolling party of 8!
Church key for the rear decklid
Sharp ride...so clean!
I love that 3/4 length rack too!!
Sanitary!
Nice to see the kick panels in place on the middle and rear seats.
Steering wheel is very nicely restored.
Horn push is superb as well.
The Bus has been shown a few times and it has been very well received.
Radio block off plate is fitted.
Dash is very clean.
Great stance and showroom clean appearance.
Nice reflection down the sides...she is smooth!
The walk thru seats are a big bonus!
Runs as good as it looks!
All nice new rubber and seals.
Headliner is very well fit.
A couple of show dash plaques put up on the fresh air box.
Floors are clean and very solid under the mats.
Nice
Solid
Tidy
Cool
Detailed
It looks like the only panel replacement done on this Bus was the inner rocker on one side...
the rest looks totally original and untouched.
Engine room is clean
The heaters could be hooked back up pretty easily...just remove the silver plugs in the fan shroud and
install the hoses. connect the cables and you can have warm tootsies on those cold mornings.
Seat belts installed all the way through.
Love that reflection down the sides.
Low but not too low.
Handles and chrome is clean.
Nice in the door jams
So sweet
Pop out windows in all locations.
Headliner is excellent!
Accessory side step is included in the sale
In closing this is a real nice example.
Well sorted, excellent runner and driver, great color combo and well outfitted with
desirable stuff. Ungraded mechanicals make it a great driver for the modern world
and the classic vintage details draw the crowds.
SOLD!
(Click HERE for all current listings)
---
For More Info...CALL
951-767-1600
or email
oldbug@earthlink.net
---