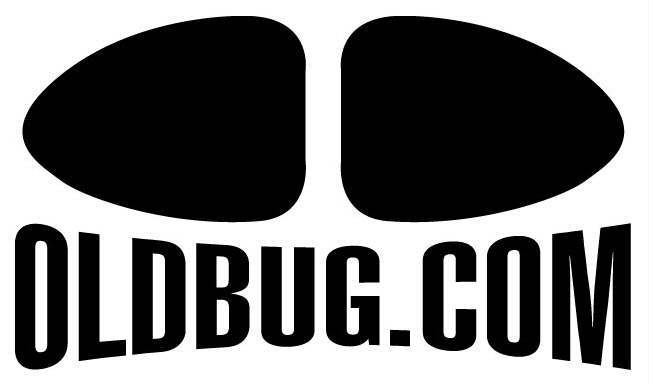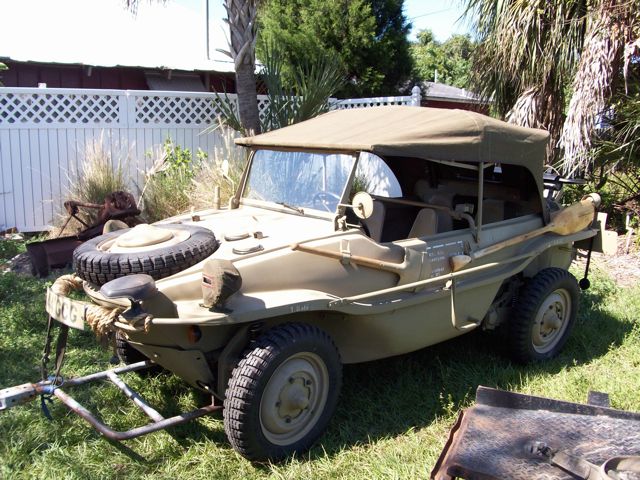 Last year we sold a genuine Schwimmwagen for some serious money and while it was on the site we had a mega
flood of emails from people that were just wild about it. Unfortunately the price was well into six figures
and it was far out of the reach of most VW nuts out there. Well this one is affordable and is very cool indeed.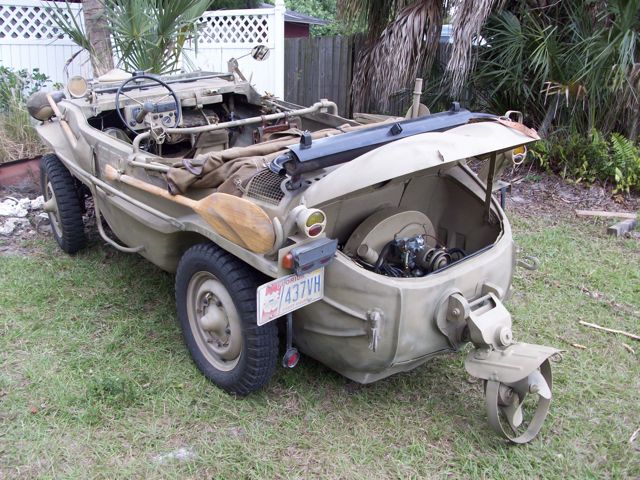 Ive got to come straight out and say that this is NOT a genuine Schwimmwagen.
It is a amazingly well built replica by a prolific builder in Florida.
The body is fiberglass and it will not "swim" but it looks the part so well I think it would fool 90% of the people out there.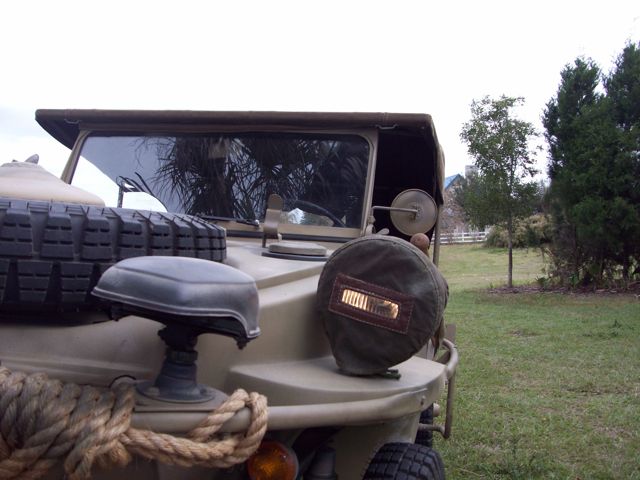 What makes it so convincing is all the details.
A lot of the parts are quality metal reproductions from Europe
and there are a few real WW2 era bits on it as well like the Notek light, etc.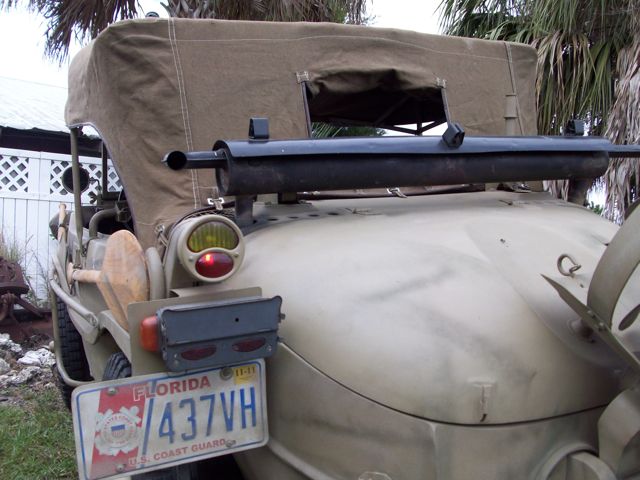 It is fully functional and street registered.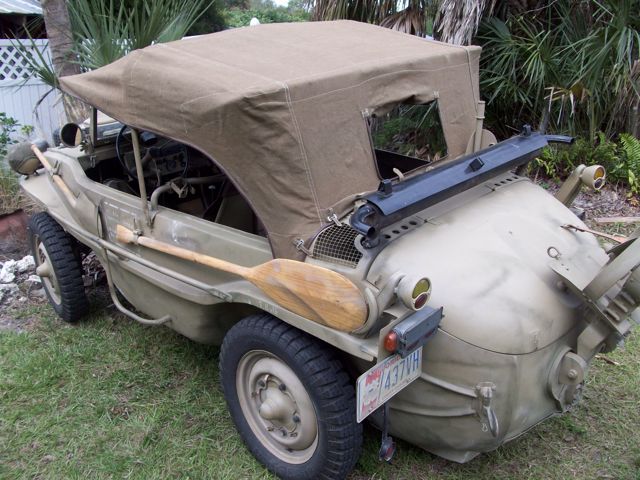 The top is canvas and very slick...I like the exhaust and wood paddles.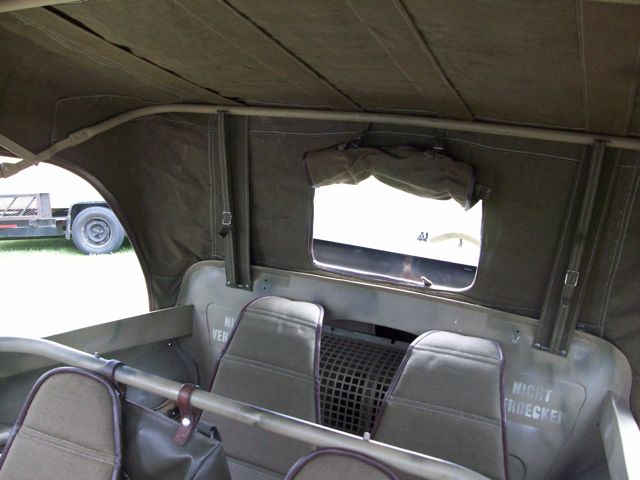 The interior looks very accurate and well sorted.
The builder spent a lot of time studying photos of genuine examples and went deep into making
it look just right.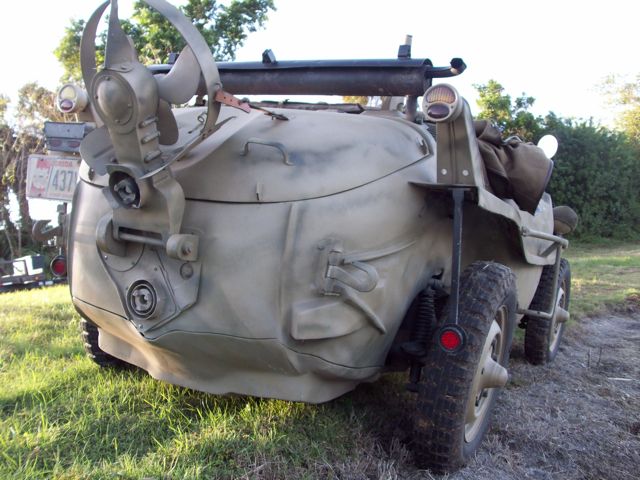 The propeller does fold up and down as the original but the engine and bottom are not sealed
so it will not float as it is.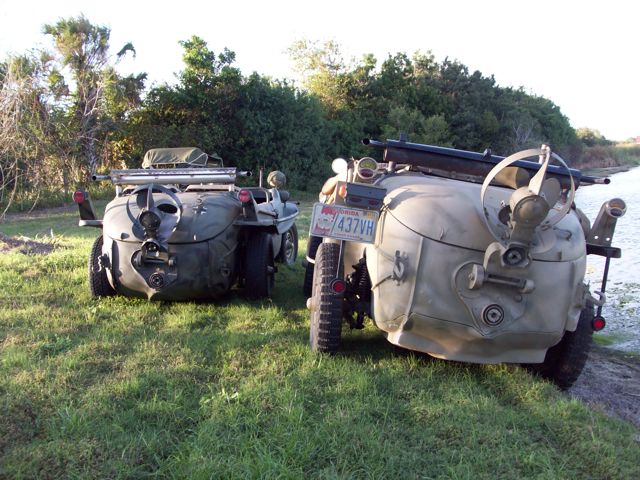 The builder has made a couple of these but this one is certainly his best work.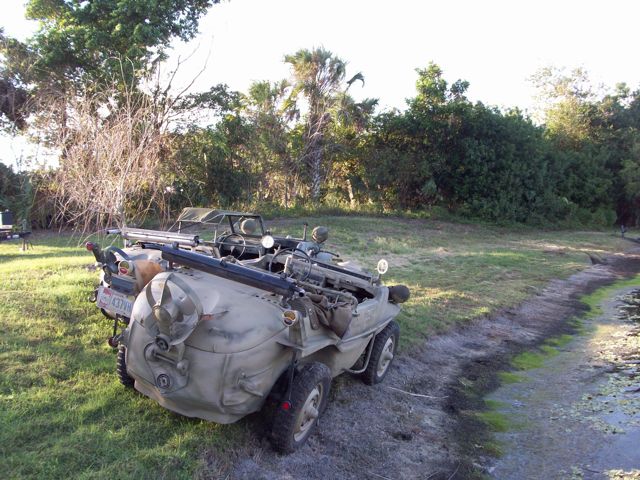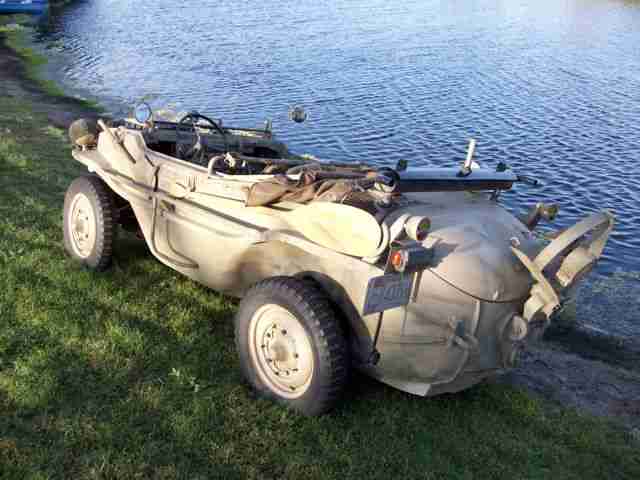 The 16" wheels with military knobby tires are cool.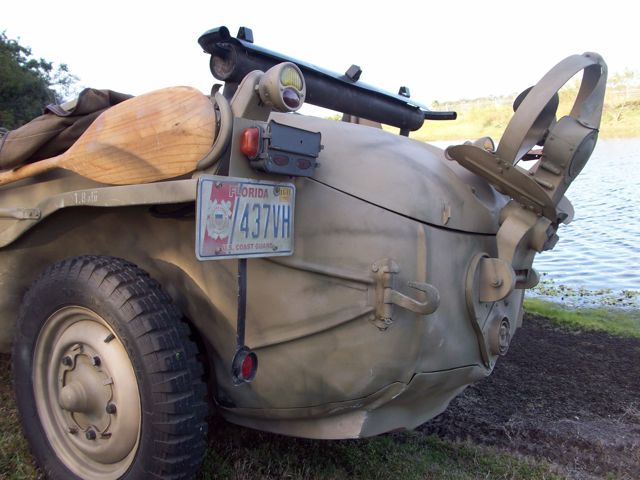 Amazing work.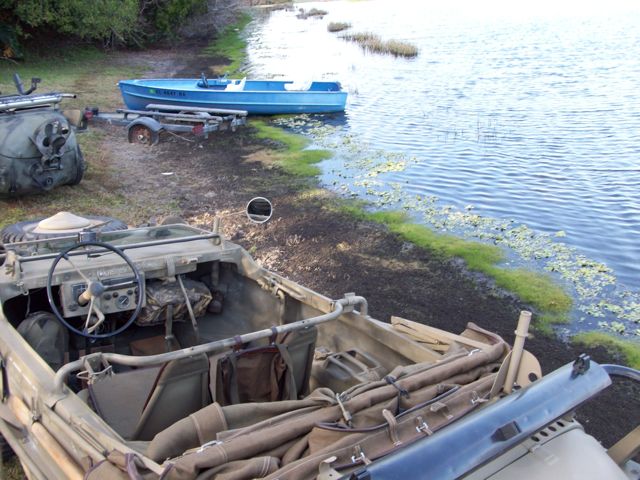 He really went all out with it, inside and out.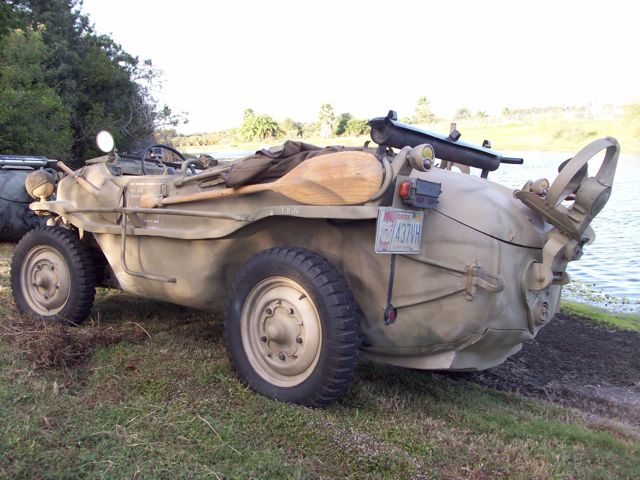 Can you imagine pulling it at the next VW show with this one?
The corwd would flock to it all day long.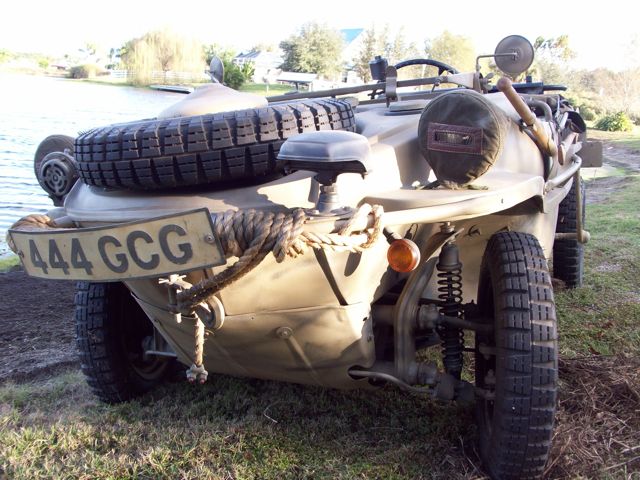 The chassis is from 1967 with a ball joint front beam and stock brakes.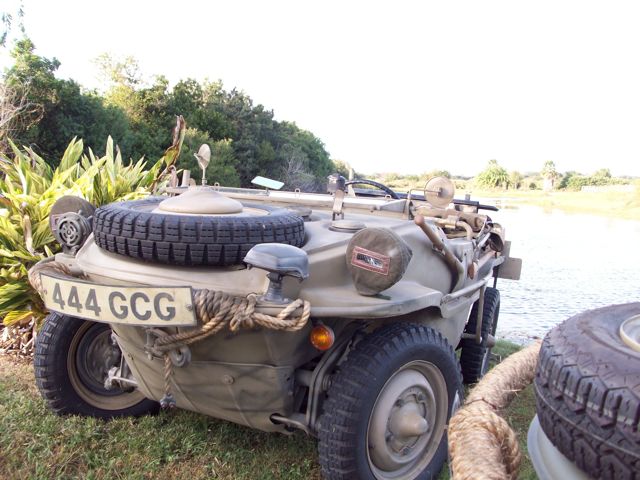 The paintwork looks great with a light cammo job.
Note the turn signals mounted under the fenders to make it legal.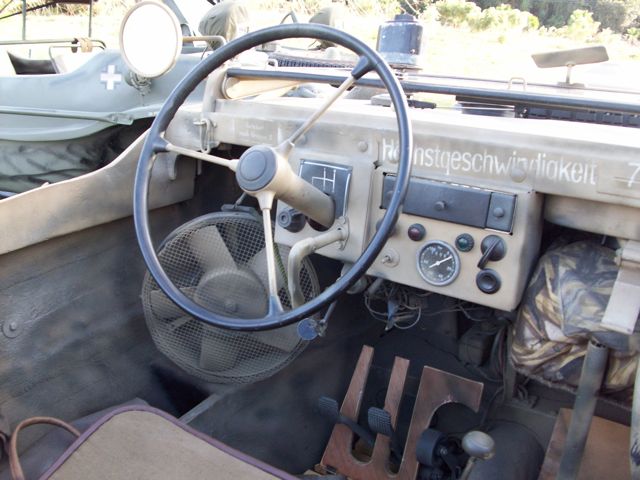 Three spoke steering wheel, awesome dash set up, wood floorboards, driver cooling fan, German lettering...too cool.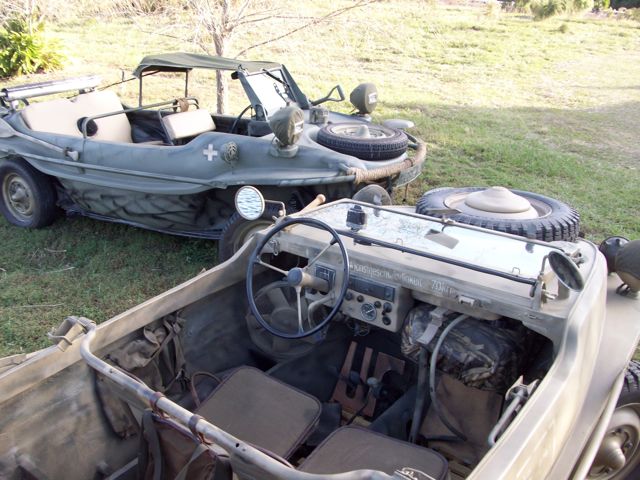 The interior is just great.
In the background you can see the other one he built on a longer chassis with a narrow windshield, etc.
That car is not available for sale.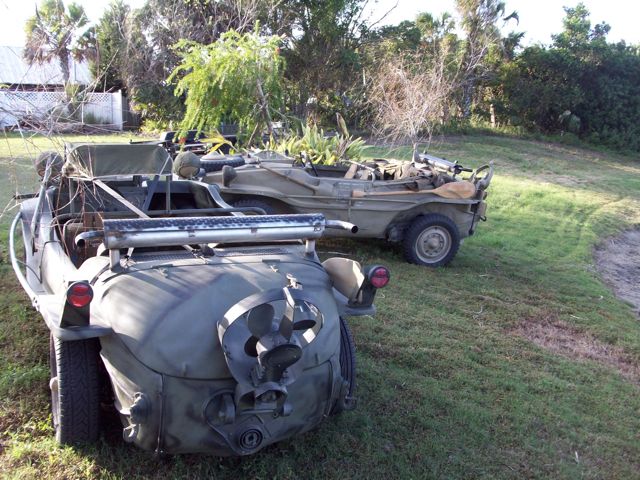 There are a lot of folks out there into war reinactments and this car would be PERFECT for that.
Im sure you could make some money renting it out to the movies as well.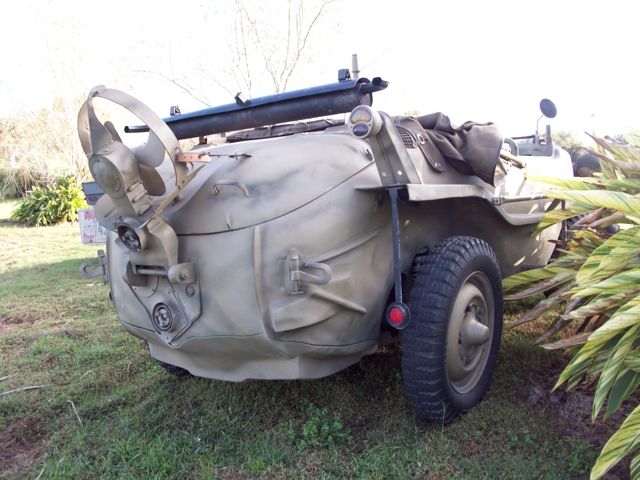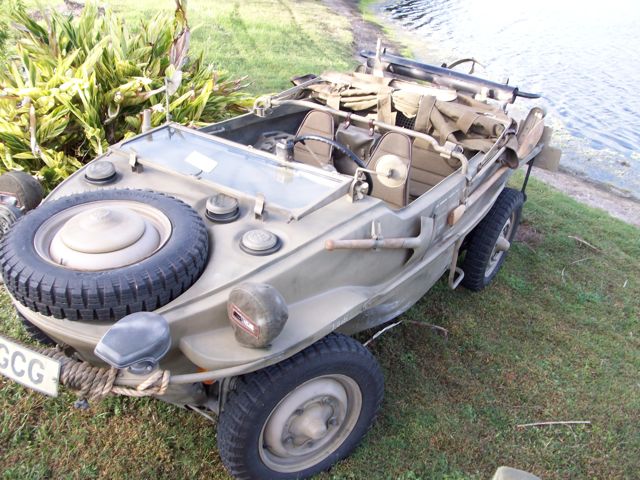 Its very convincing indeed.
The engine is a stock unit built to look period but has much more power
that the original Schwimmer engine would have.
In addition with a standard transmission, no reduction boxes like on the original
it is a very drivable car unlike the original. Top speed on the real deal is probably 35-40 mph?
This one will cruise down the freeway!
(although those skinny tires require a firm grip on the steering wheel in the corners!)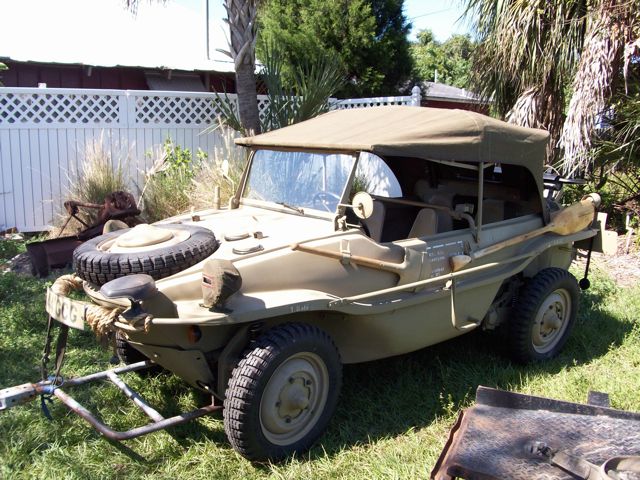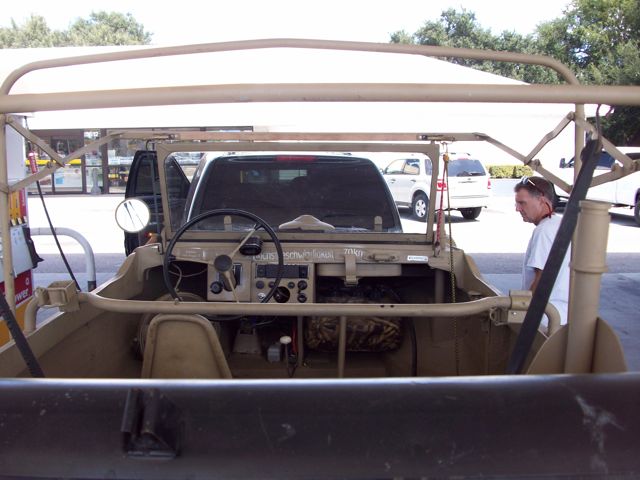 Wherever you go...you will have people stop and look.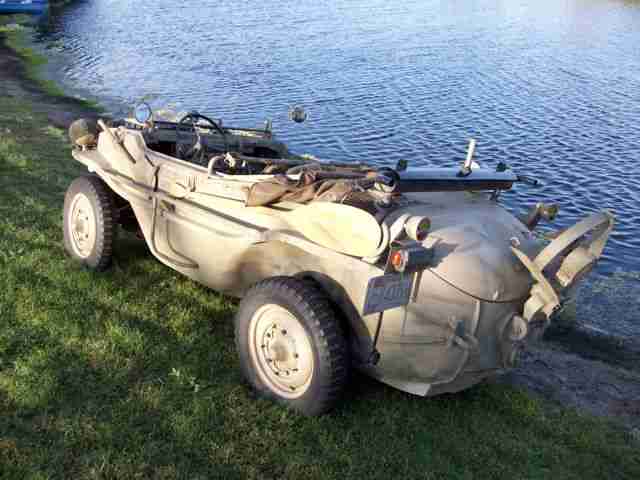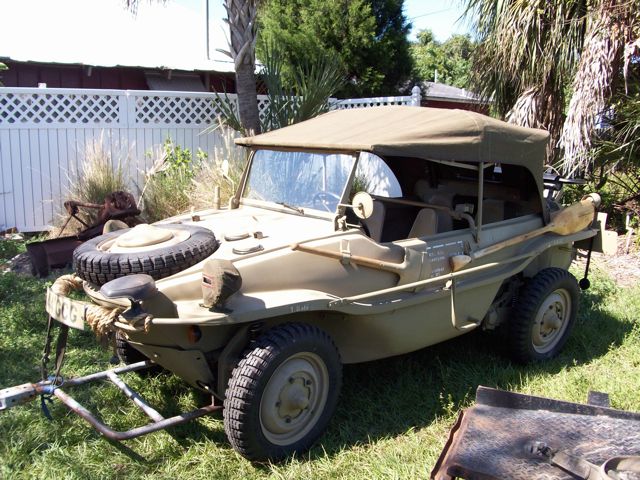 Really an impressive replica. Well done indeed!!
It is one of the best I have seen for sure.
And it is priced at a level that is far less than a quarter of what a real one sells for these days!!
SOLD!
CLICK HERE
to see all our current listings!
---
For More Info...CALL
951-767-1600
or email
oldbug@earthlink.net
---