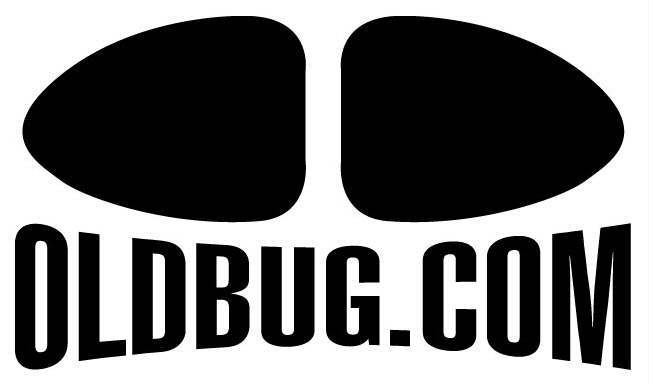 1957 VW Beetle Convertible For Sale
---
This beauty comes to us from Fresno California where it's owner has
given it a very full and complete restoration. It has the true classic look
and is a real eye catcher with the whitewalls and fender skirts.
When it was first completed back a couple years ago, the owner had different wheels and tires
on it and a bit of a "Resto Cal" look to it, but now it has been put back to stock and it
looks like a totally different machine. I love them stock like this!
The restoration quality is nice but not perfect.
These photos make it look like a million bucks.
There are a few flaws here and there when you get up close.
The car has been driven and enjoyed and there are a few signs of that.
Oval era convertibles like this are pretty rare indeed.
You dont see them often and top level restored examples are bringing upwards of 40-50k at times!
The wide whites and two tone wheels and those awesome fender skirts...this car really has style.
Out back is a bone stock 36 horse engine that runs great.
Well detailed in here...nice and clean.
Clean
There are a couple paint scratches on the top end of the rear apron from pulling the engine in and out.
It is the correct "H" apron though, whic is a big plus.
The decklid is the proper early convertible only "W" unit which are very difficult to find these days.
I like the reverse light on the bumper peeking out in this shot.
Taillights are the correct "snowflake" glass lens units.
Bullet front turn signals
Wolfsburg hood crest
Nice looking car!
Proper rectangular early Karmann body badge is here.
Inside is cleanly trimmed.
Carpet is a nice tight loop and is bound around the edges.
Locking shifter and an H pattern heater knob.
Controls and seat frames are all clean...great upholstery color in red with the black piping.
Proper early top latches and rear view mirror/visor combo
Glass is all good and rubber in nice shape.
Top fit is not flawless and there is a little poke hole here in one spot.
Material is the really nice stayfast cloth like on Mercedes cars.
Seat backs have vent holes like original...I love the colors!
Correct early convertible interior light.
Headliner material is in good shape
Luggage area is nice and clean.
Under the front hood the inner finish is a traditional trunk paint with a bit of a speckle to it.
Not concours level , but clean.
The hood on this car is from a later model, not the original "4 tab", but the hood hinges are the right ones.
New trunk liner board and a plastic wiring cover.
Front apron is the right early pressing.
The black paint on these surfaces is technically not correct but it is certainly clean.
I dont see a rubber hood seal in place in these photos.
Hood latch is the proper convertible locking version.
I like the parcel tray...nice touch!
In the door jams you can see a few touched up chips and a little bit of a "drag" mark from the door.
A bit of "orange peel" to the paint in the door jams (and in other spots as well)
Im not pointing this out to pick the car apart, but to show why this one is priced where it is, rather than at
a top level of a perfect restoration car.
Seat frames are cleanly painted
The color combination is so nice!
Very classy!
Nice clean hardware and latches,
Seals and rubbers have all been replaced.
I can also spot an accessory fuel tap extension in this photo as well as a glove box pull tab under the button.
Clean, un-altered dash and a nice restored steering wheel.
Early convertibles had these little vent grommets on the back...nice to see them on this car.
Carpet is well fit.
Proper early ashtray in back
Matching grab strap on the top frame
The hinge covers on the inside here are missing, but with the seat in place it all still looks clean.
New rubber along the top.
New window felts and seals all around.
Door panels have the correct convertible pockets (much larger than sedan)
Nice
That small rear window is the right one as well.
A couple spots where the paint is less than perfect...like here along the edge of the fender where it
has pushed up a bit...perhaps assembled when the paint was not yet fully cured?
Here is another paint flaw along the fender beading on the front apron.
There are a few stone chips as well from driving as you would expect.
Chrome on the window frames looks great!
Finger guard accessory under the hood handle
Large logo hubcaps look nice but are technically incorrect.
What a great face!
Nice car in and out and it is solid underneath as well.
This was a labor of love for the owner...he did the restoration himself and it came out nice.
This is not his first build of course, he has been in the VW scene for quite a while.
Sharp!
A rare find in any condition, even rarer all clean and done and ready to enjoy!
Neat car, great colors, priced right and all stock.
We have not seen this car up close for a personal inspection, so if it is possible for you,
you should really try to come out and see it for yourself if you can.
Asking
$29,500 obo
---
For More Info...CALL
951-767-1600
or email oldbug@earthlink.net


---