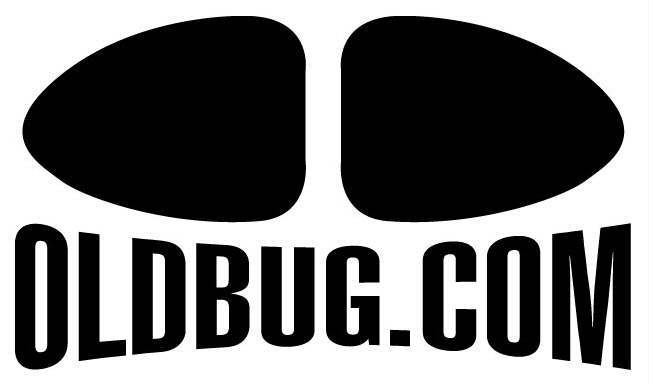 1967 VW Standard Microbus For Sale
---
SOLD!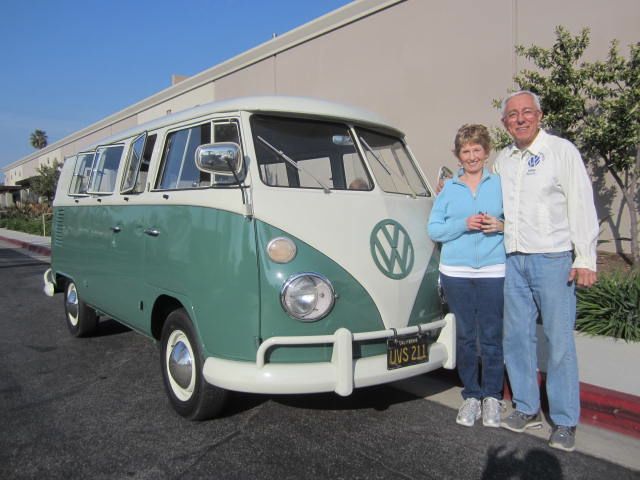 Every car has a story, but so many of these stories get lost along the way and we need to just
go off of what we see to try to piece together the history of a car. Would'nt it just be easier if the cars could talk?
Well...they cant, and that is what makes a find like this Bus such a special thing. The whole history is known
back to day one and the happy folks in the photo above were there for darn near all of it.
They are the second owners since new, buying it locally back in 1971 and it has been a cherished member of their family since then.
It has always been in Orange County California since new...not wrecked or rusted, used, but never abused.
This is the textbook "good Bus"...and finding one these days is becoming extremely rare!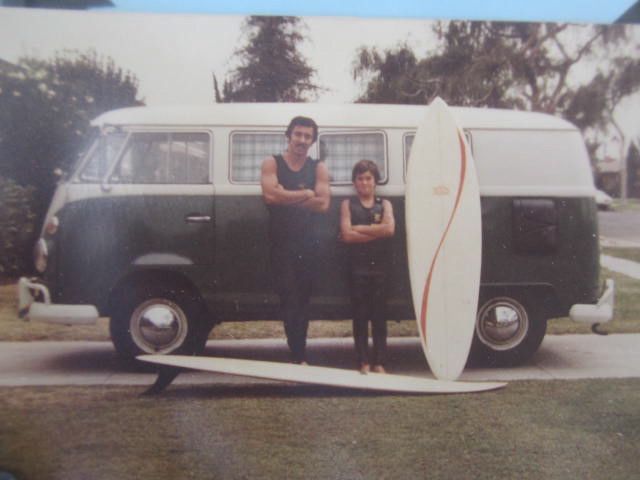 Being located in Orange County and in the hands of an active family, it has been used for years
as the classic surf wagon...the stereotype proven in these old photos.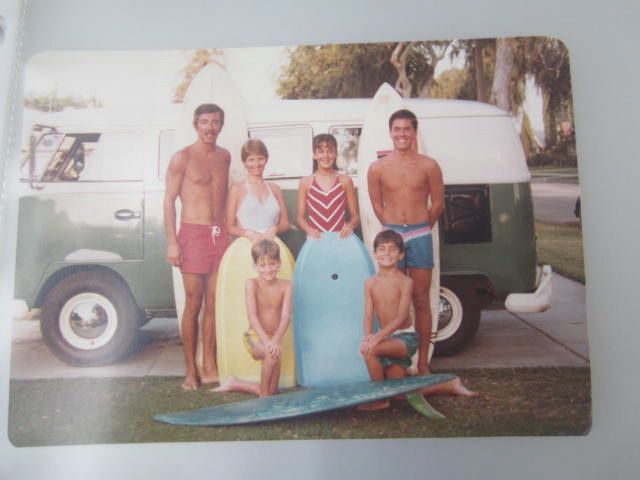 As time marched on and the family grew...it was used to haul everybody and their toys.
This was the family car in every sense of the word!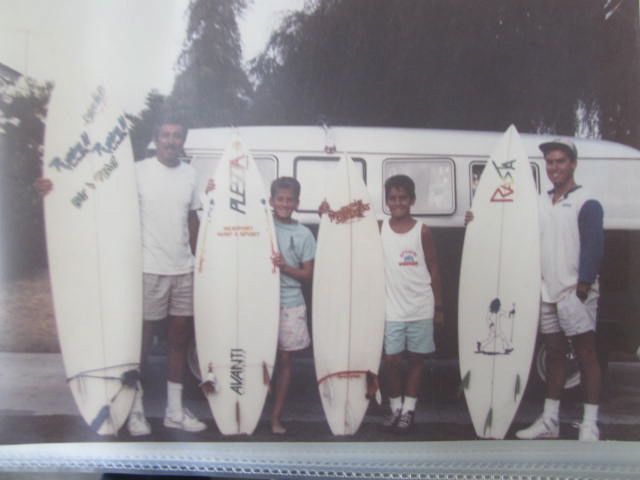 I love this progression of images...the kids growing, the styles of the clothing and surfboards changing
Yet the Bus always stays the same!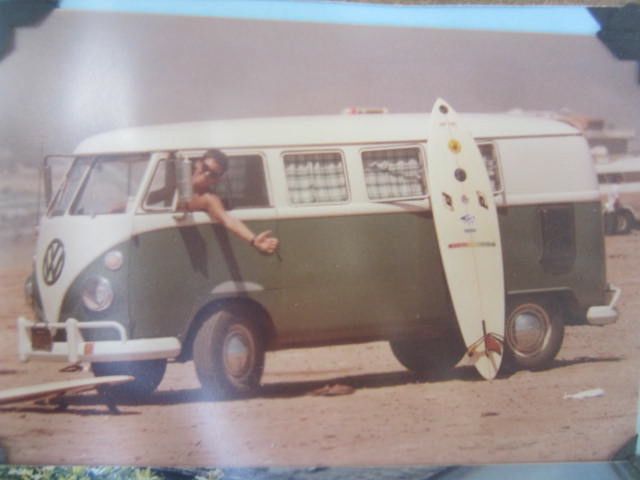 A trip or two down to Mexico for adventures... there are a lot of great memories in this old Bus!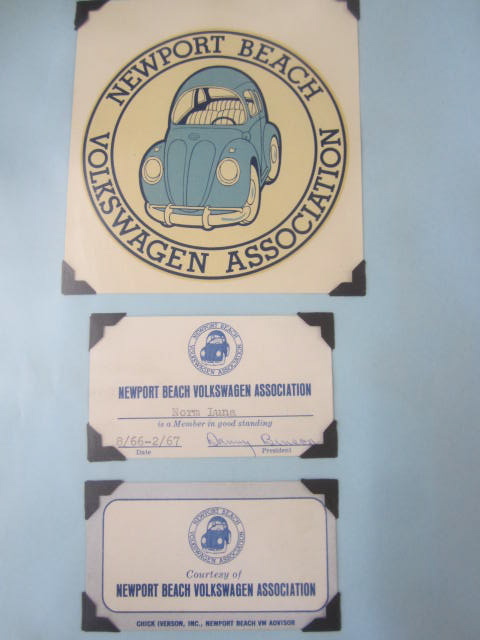 Now a bit about the owner...obviously he was (and still is) a surfer and a family man...but there is something more
that makes his ownership special. He has always been a VW nut. Back when this Bus was new, he was involved in the scene,
one of the founding members of the Newport Beach Volkswagen Association.
He has always been a fan of VW and his passion for them has been expressed in the care this Bus has seen over the years.
It has always been treated right.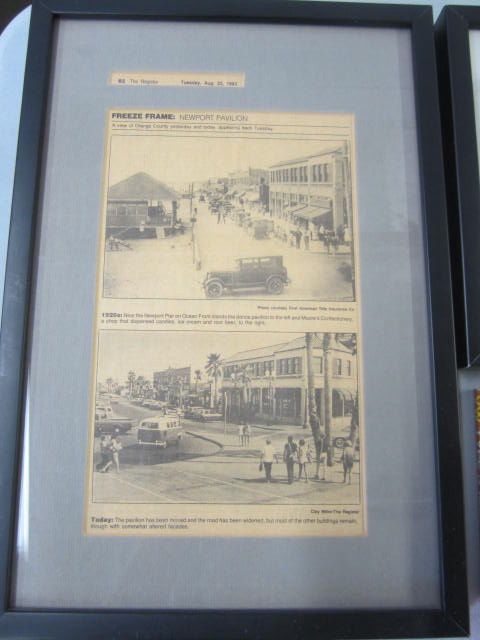 Really one of the most intriguing things about the history of the Bus is just that it is so local.
The Orange County area has always been the hub of the VW scene and this Bus has been right in the middle the whole time.
This magazine clipping from 1983 shows this exact Bus right down at the Newport Pier circling the lot...surfboards on the roof...
living the dream.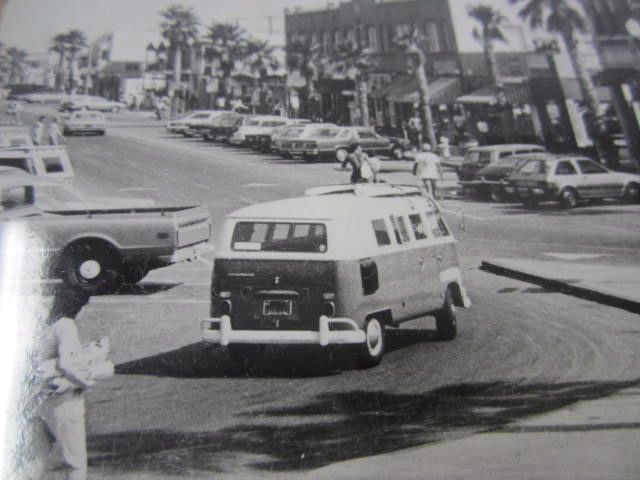 Here is a closer shot...when the article hit the paper the owner got a glossy print of the image.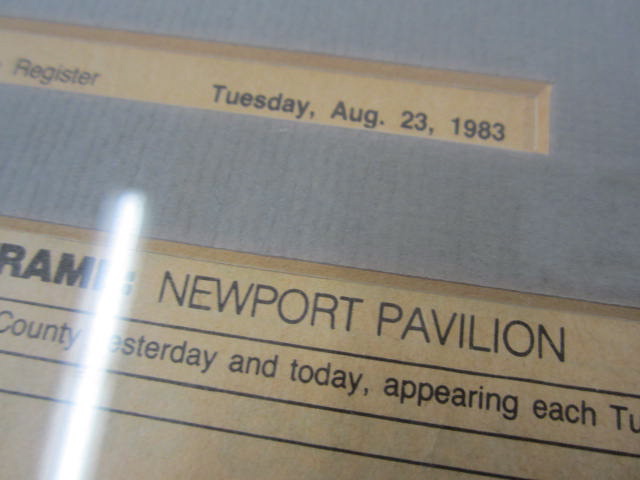 Maybe the location is not as special to some as to others...but for me, a kid that grew up in the area and circled that same
parking lot in my own VW Bus hundreds of times...it really is something to see.
And for those "in the know" about the VW scene and all that has happened in this area that has made
the scene what it is today...I think it is a great bit of history.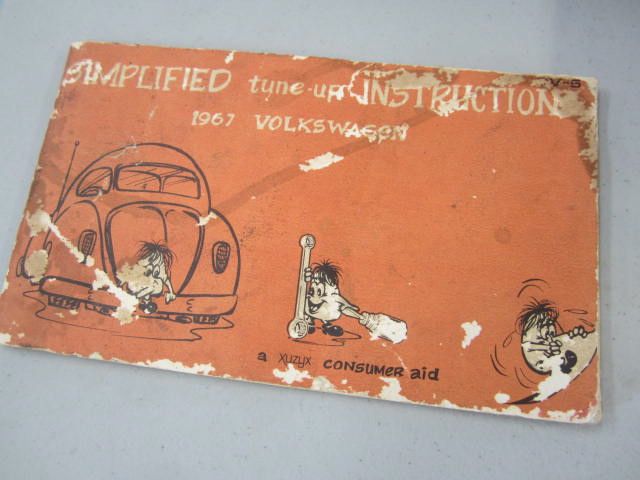 The original manuals come with the Bus as well as a wonderful fat file of service records for pretty much everything ever done to it.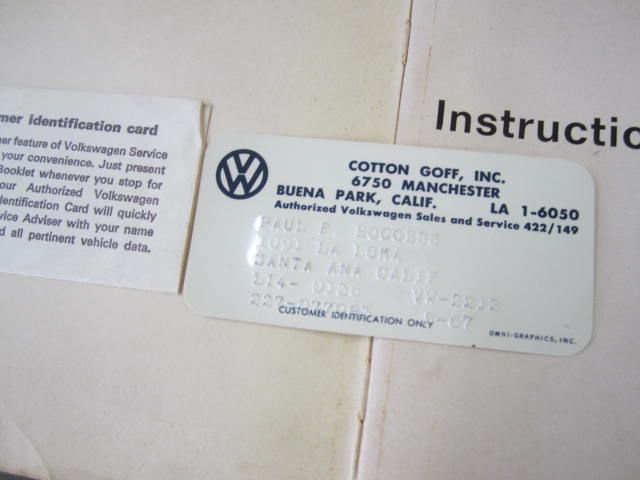 It was sold new at Cotton Goff VW in Buena Park in 1967.
The current owners bout it from this original owner just a few short years later.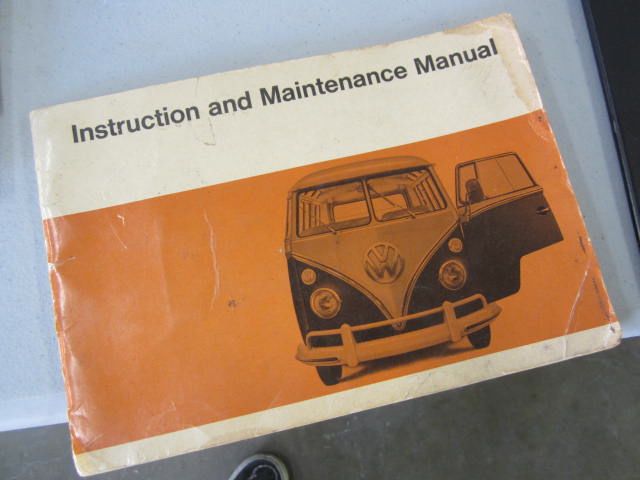 Even that original owners manual is in nice shape.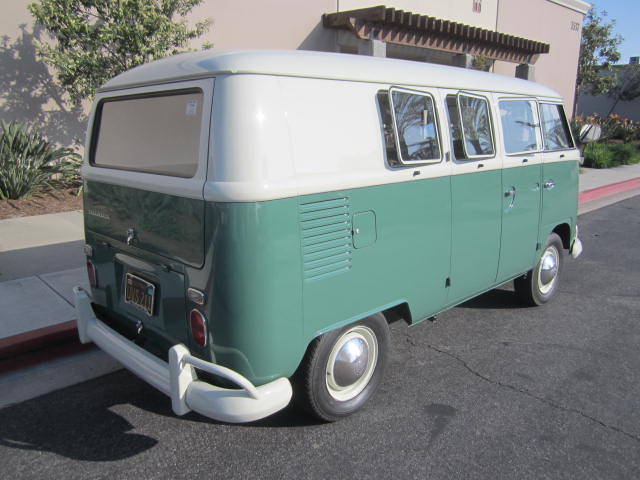 Today the Bus is very clean and pretty.
A few years back the owner decided it was time to give it the proper restoration it deserved.
This was not a show level, every nut and bolt job, but more of a refreshing...the condition prior to the work was
still pretty nice, but time had taken its toll and it was needing a little love.
New paint, new rubber, new interior (seats, headliner, etc).
Resprayed in the original color, Velvet green.
Mechanically sorted out and it remains a wonderful driver.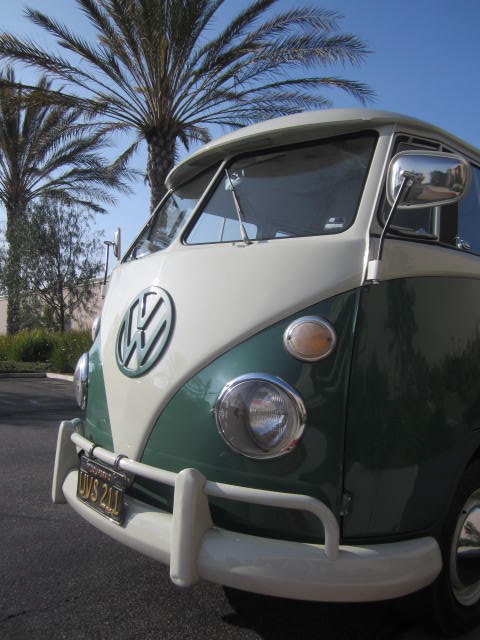 It is not "perfect" but darn it is clean!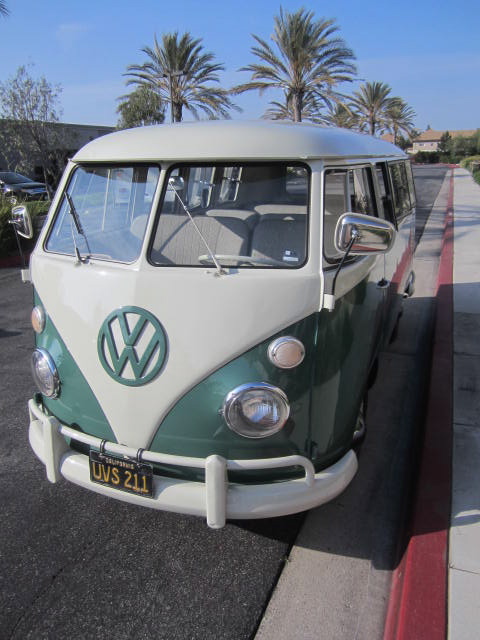 Black California plates, super straight body, nice paint, good trim and rubber.
This is a "Standard Microbus" model...or "11 Window" for those that like to count.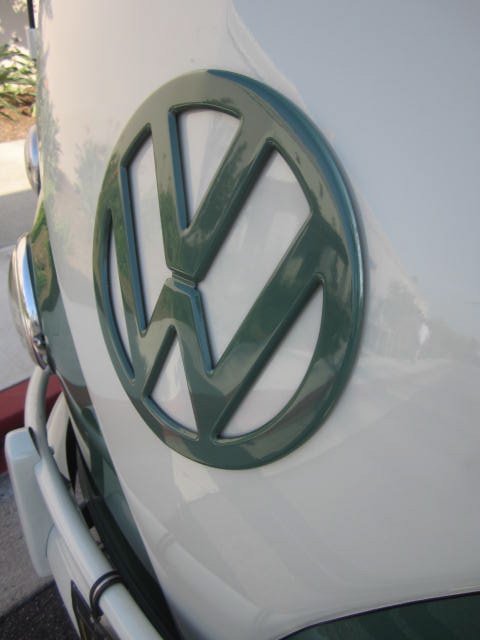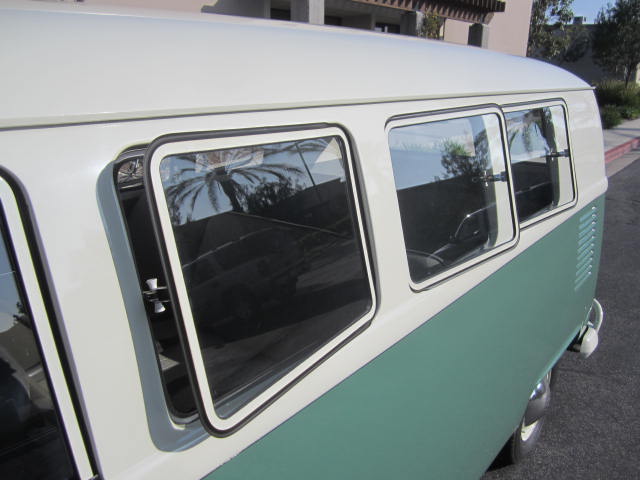 Three pop out windows on each side...glass is excellent, rubber is all very nice.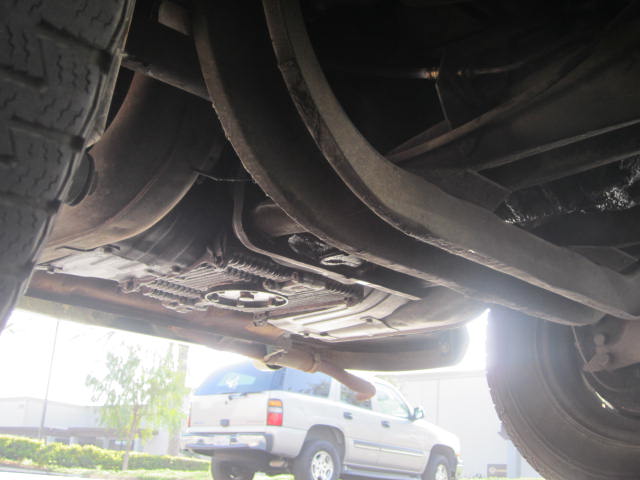 The underside of the Bus is super solid. It has never been rusty or wrecked.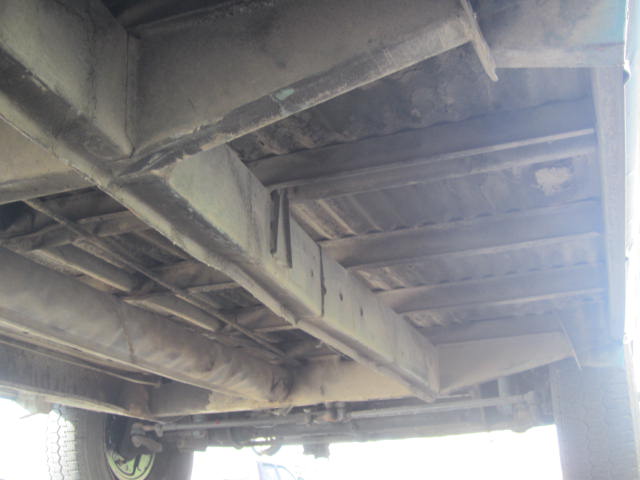 Frame, supports, inner rockers, jack points...all superb.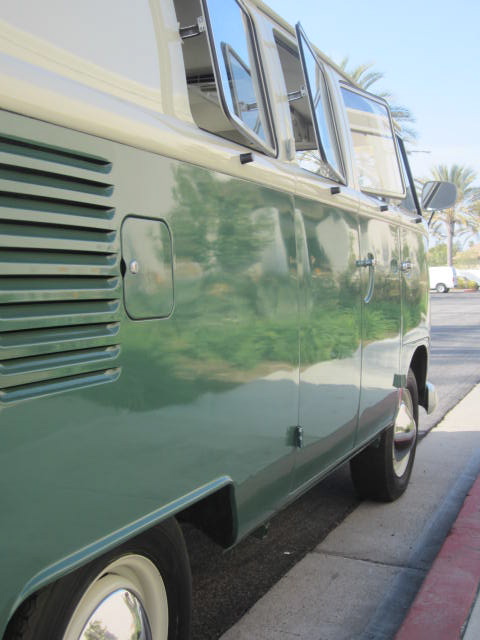 Body is straight and smooth down the sides and panel fit is very good.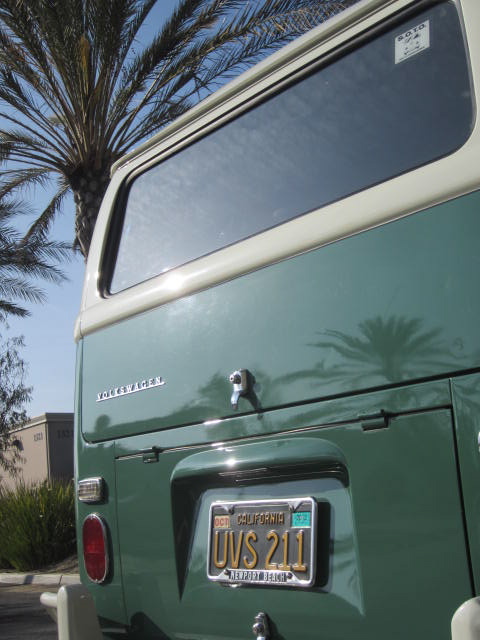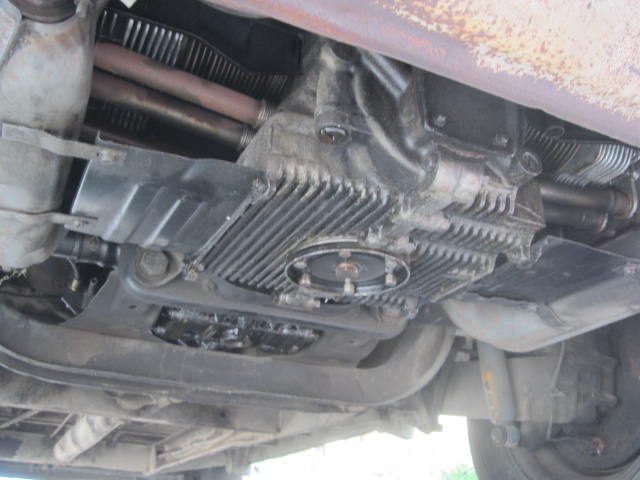 Here is a better under engine shot...the owner of the Bus is a meticulous guy and he has kept up on maintenance religiously.
As a result it is a great runner and driver, no leaks, etc.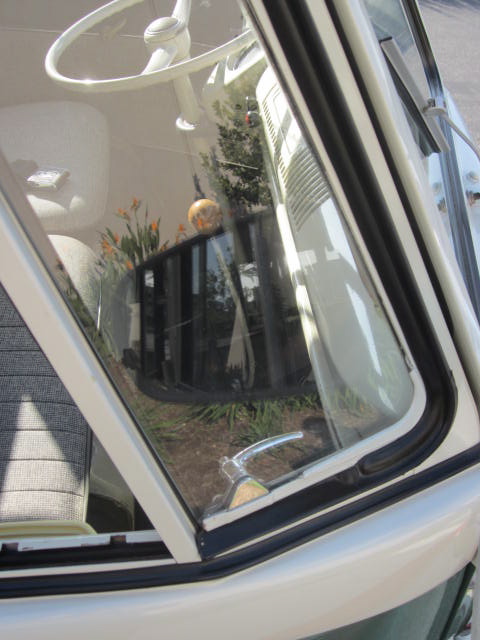 Looks like all the window rubbers and body seals were replaced at the time of the restoration.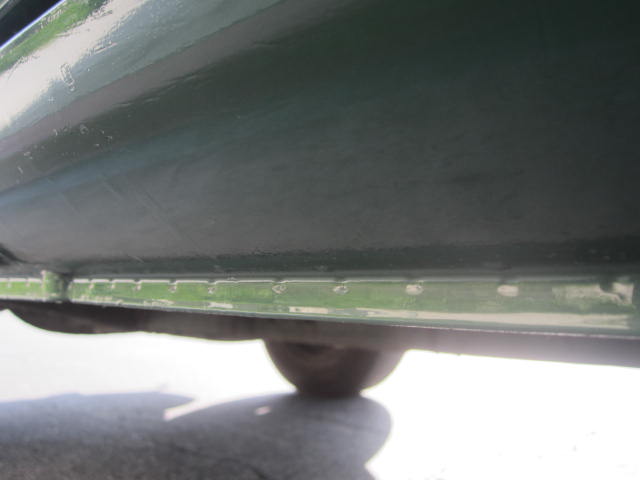 The rocker panels are superb...no wending needed here...check out those perfect factory spot welds!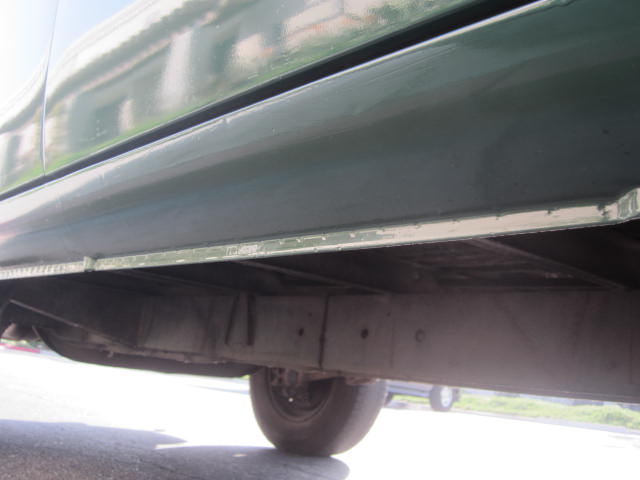 Awesome!
I cant tell you how rare it is to find one this solid these days...but it is seriously rare!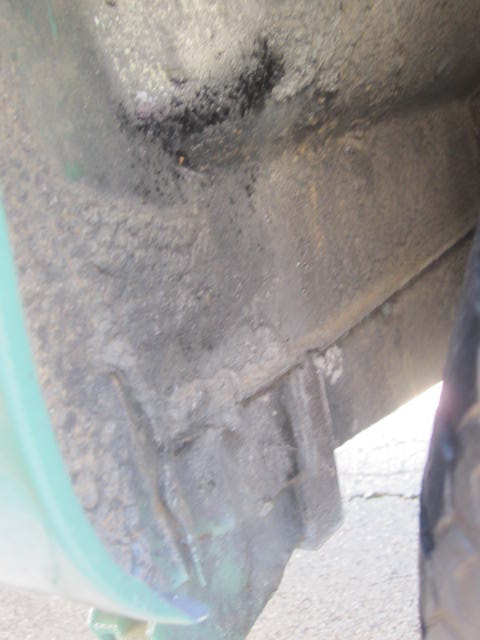 Fender wells are solid as well.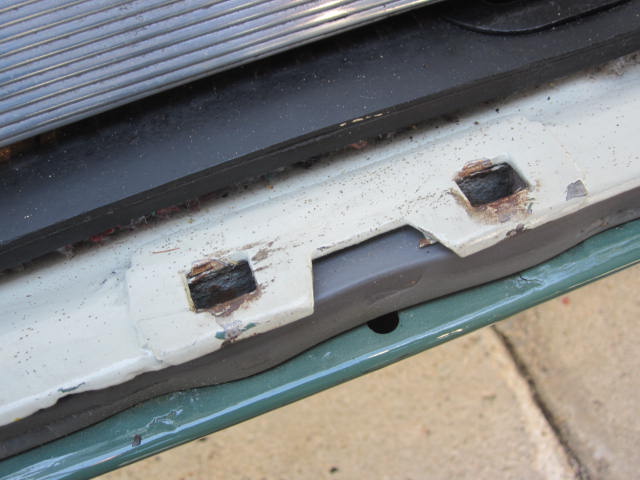 Cargo floor looks great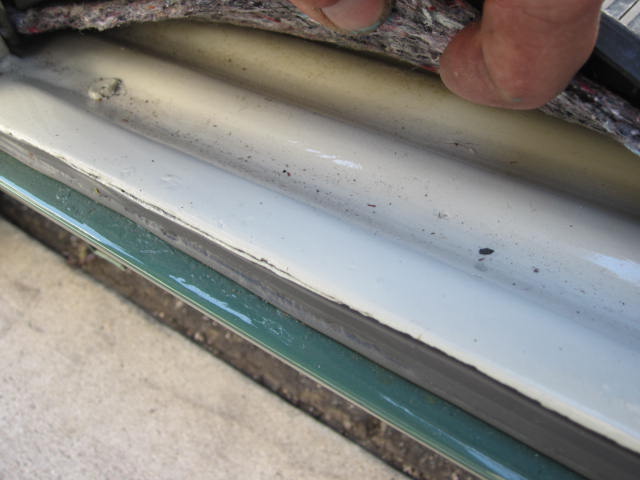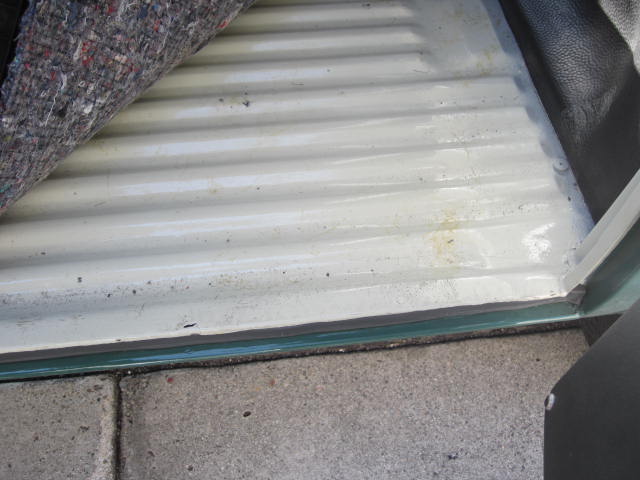 Very nice!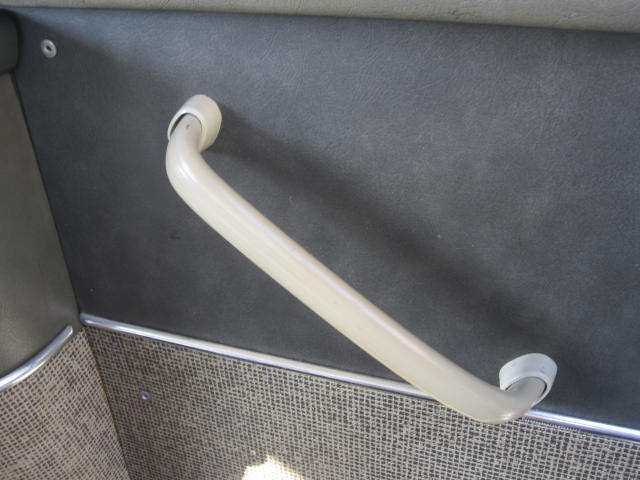 Interior is in very nice shape with all the proper bits and details in place.
Interior panels are original, seats and headliner have been redone in the correct original style materials.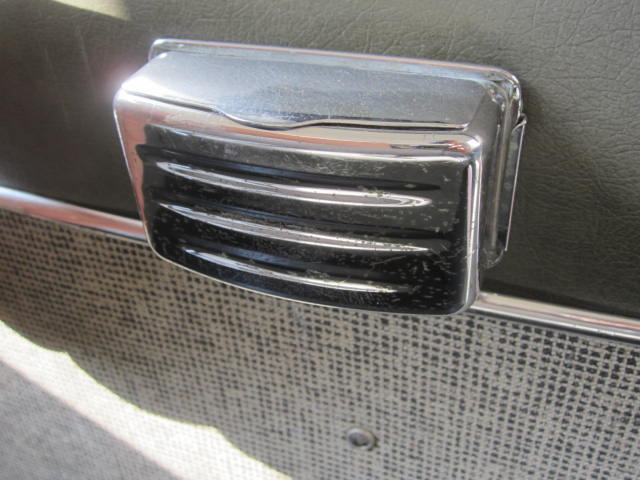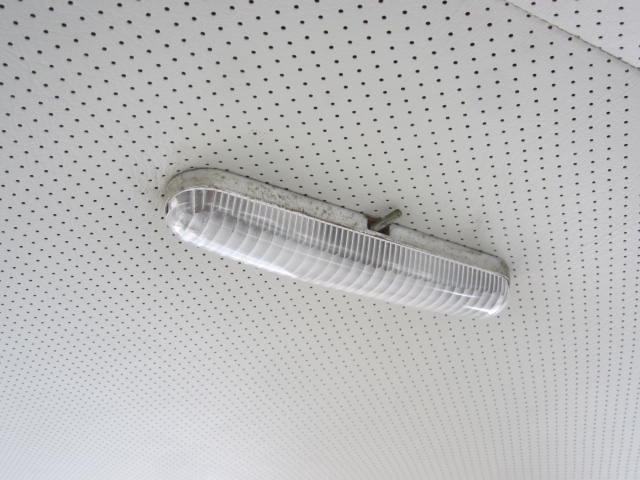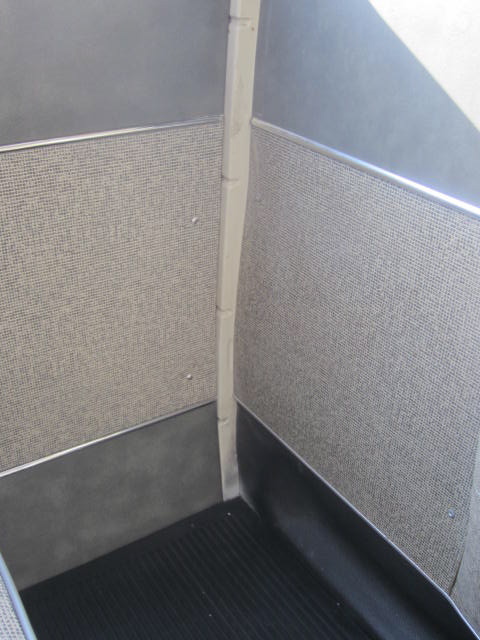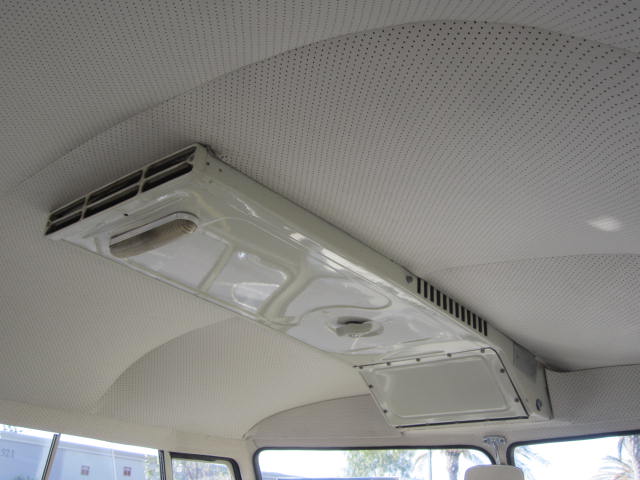 Headliner is excellent.
Sun visors are included but were not re-installed after the headliner was done.
Paint on the interior panels is original by the way...only the exterior was resprayed.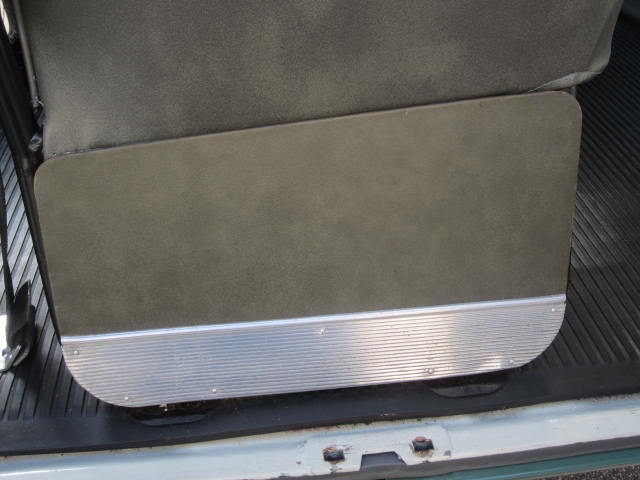 The original kick panels are on both rear seats.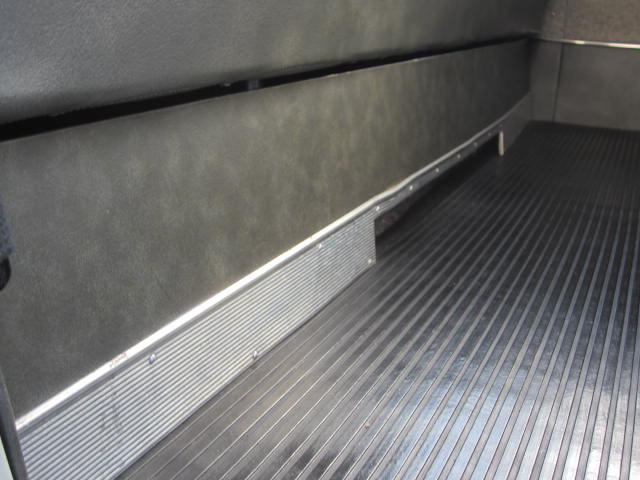 These are so often missinf...and thse both look fantastic.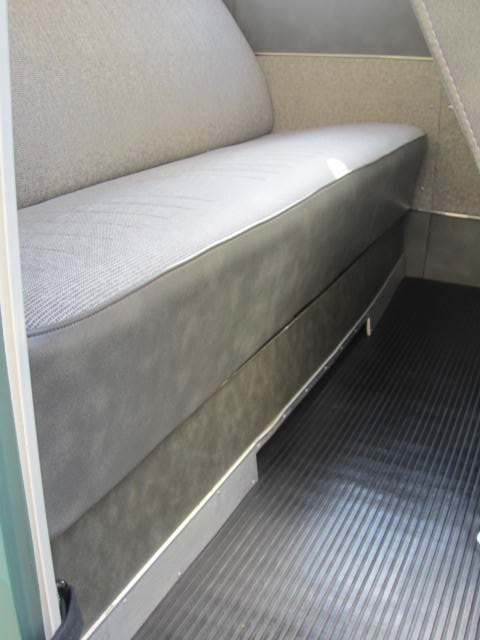 Seat upholtsery is all fresh and looks wonderful.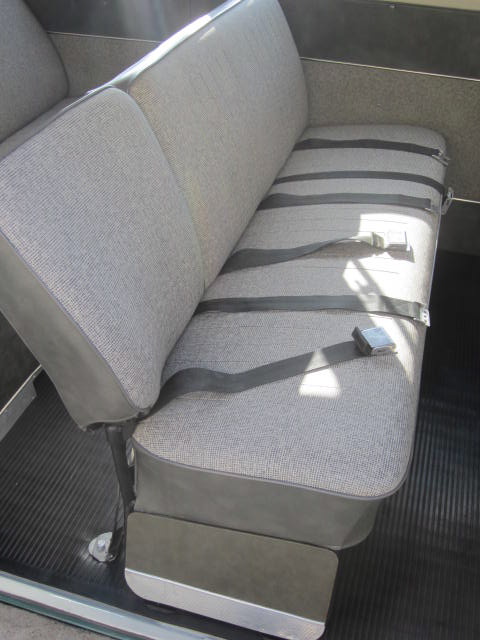 Seat belts are installed along the seats.
The original grab handles for the top of the center seat are included in the sale but were not re-installed.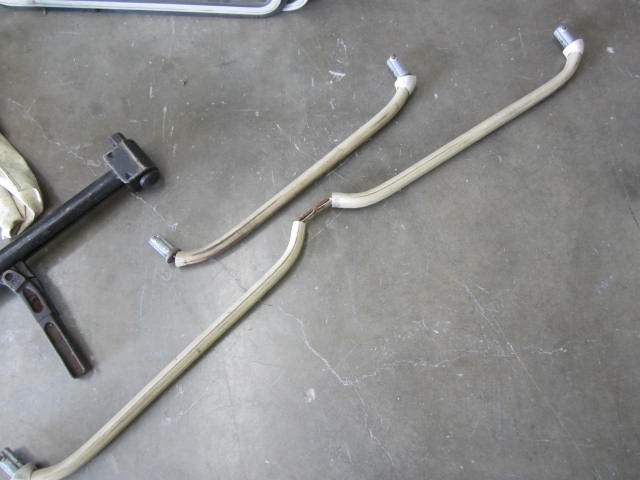 Here are the grab handles...the visors too come with it as does the original jack and tool roll!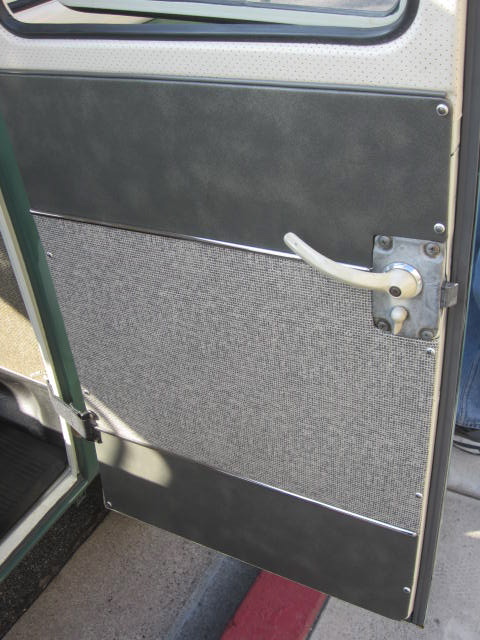 Panels are excellent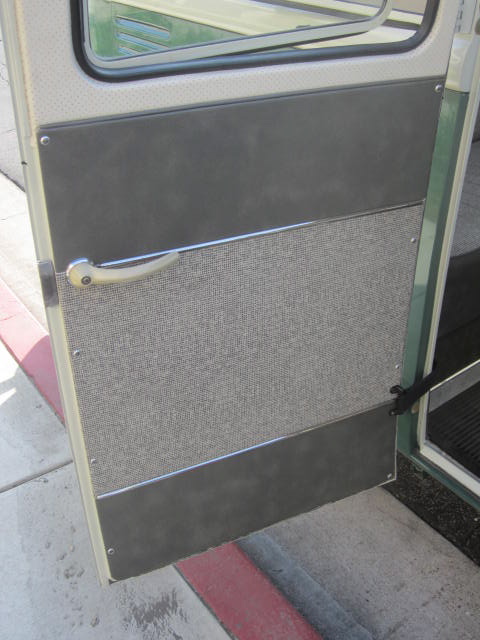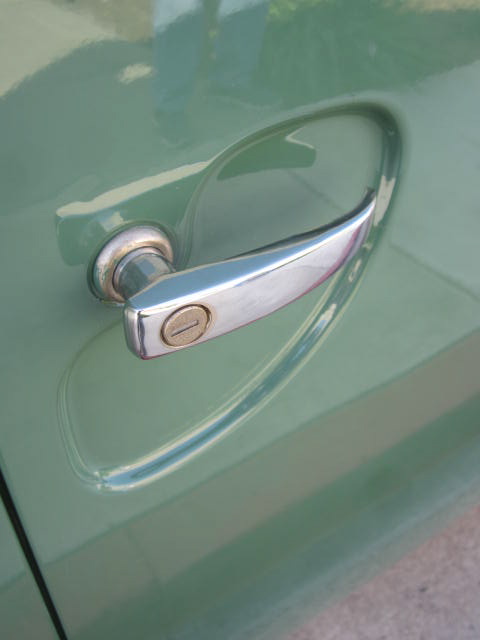 Door handle on the cargo door looks to be an aftermarket replacement, but very clean.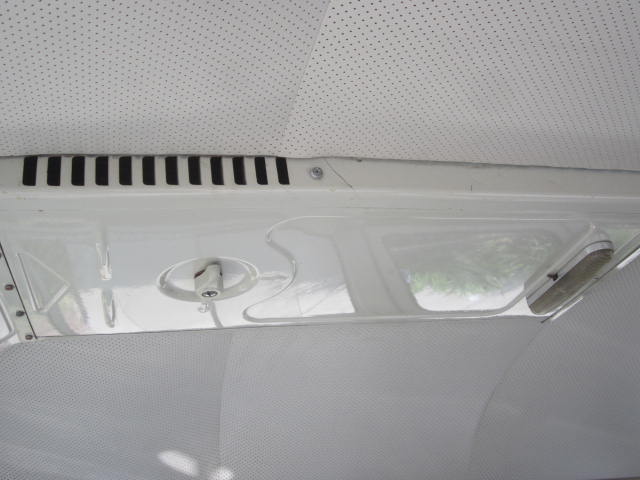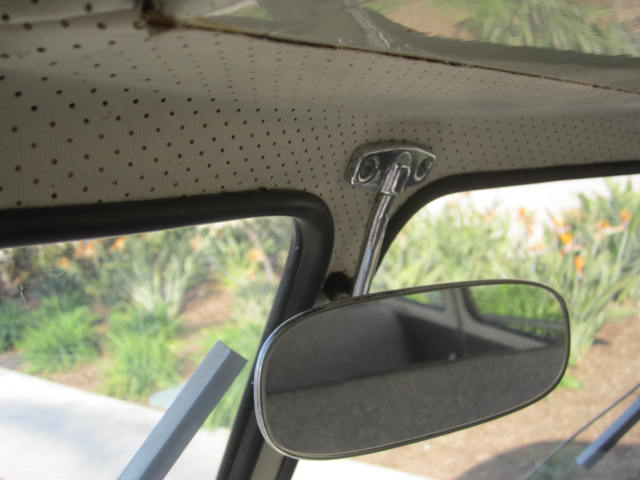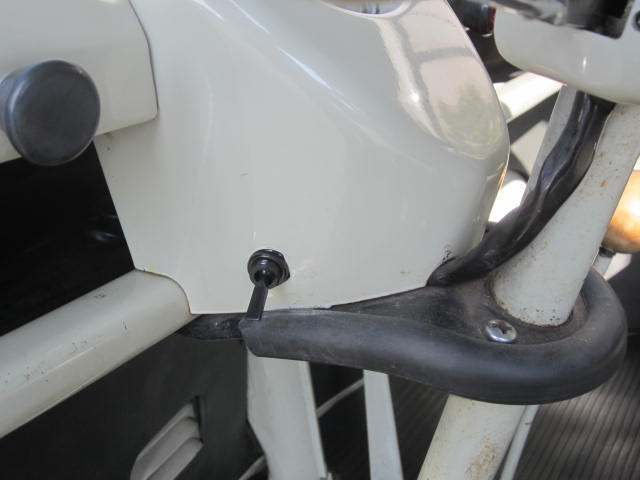 Domelight switch is not the original, but it does not appear that the hole was enlarged.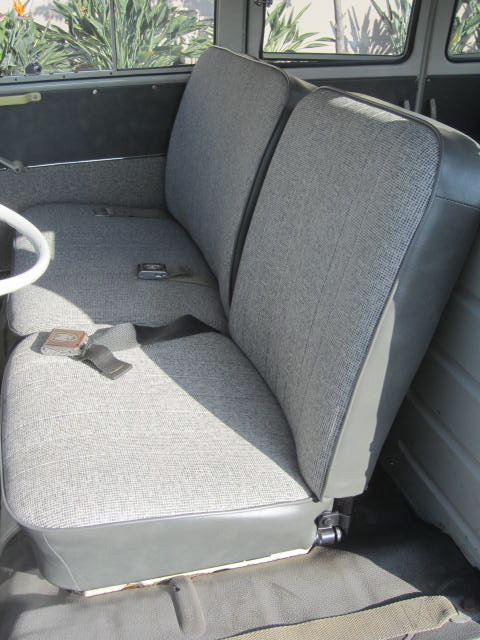 Front seats look wonderful.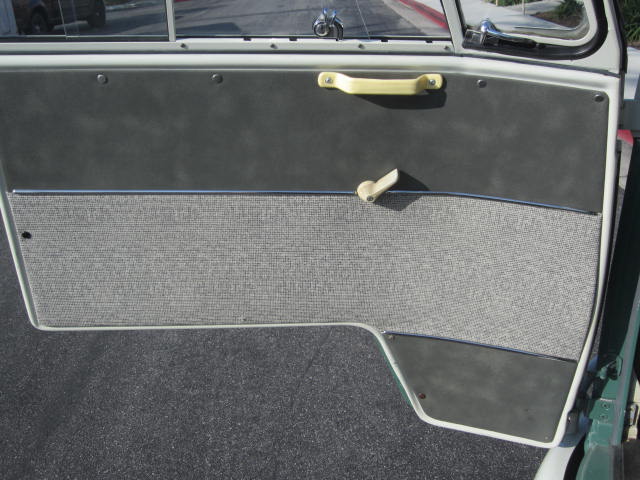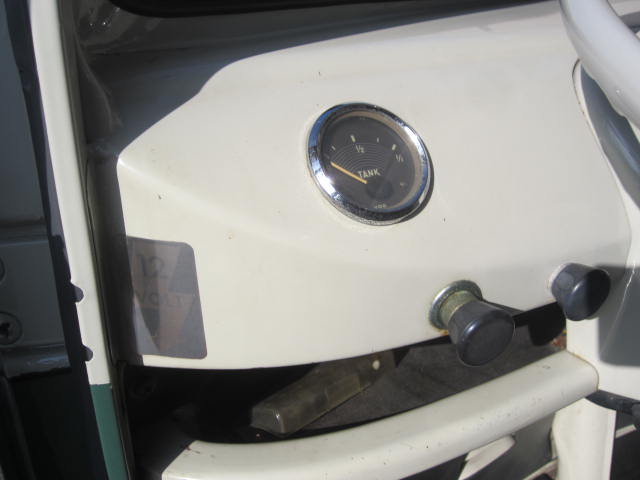 Original paint on the dash.
Correct 67 only dash knobs are all there including the optional lighter.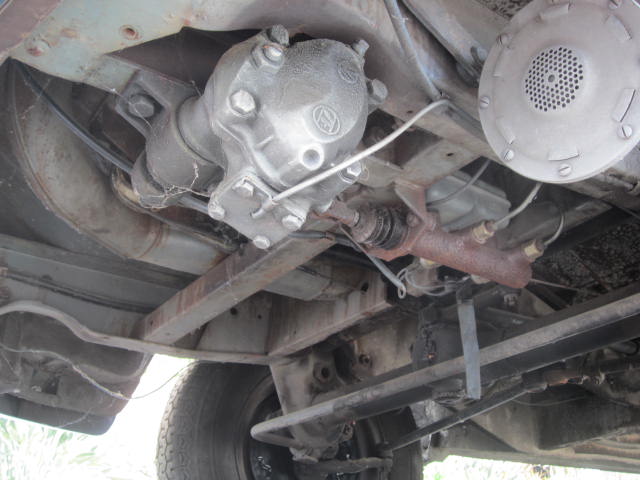 Here is an under-the controls shot...all good and solid.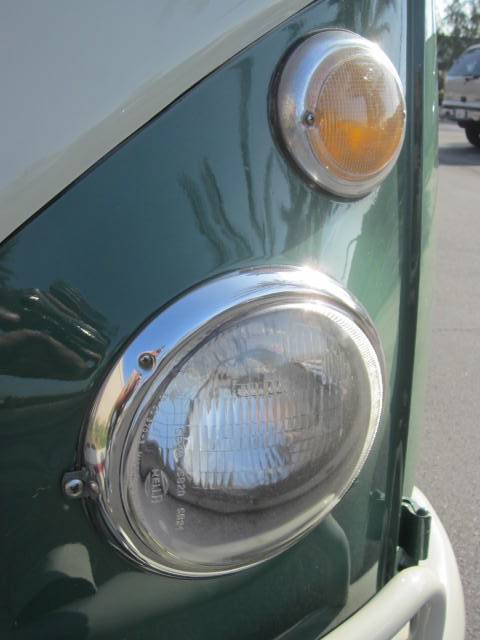 Headlights buckets and lenses are the originals.
Turn signal lenses show some aging.
Matching front and rear plate in original condition.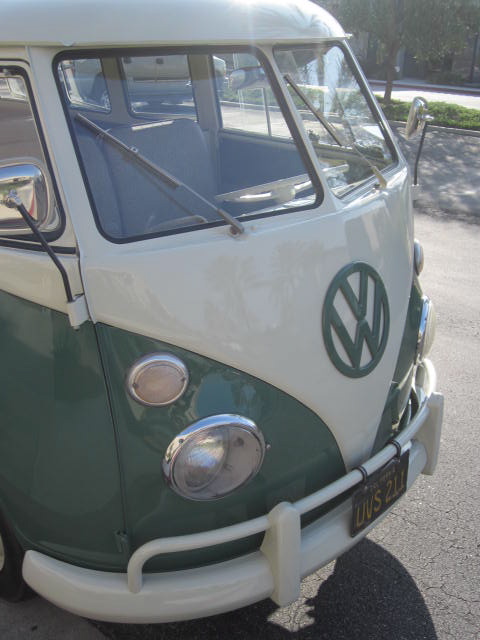 Nose looks excellent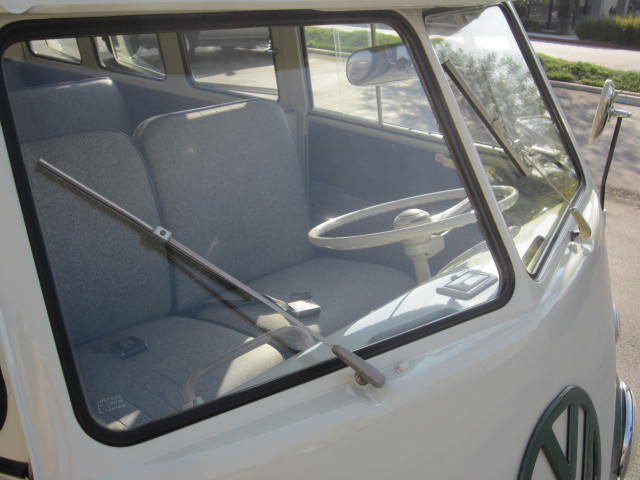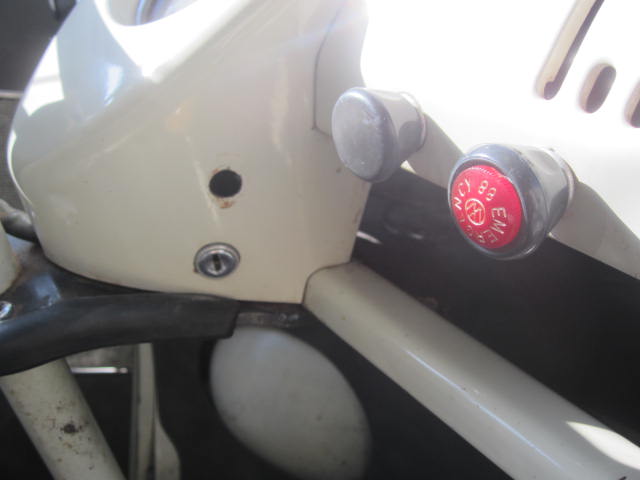 There is a small hole above the ignition switch that was added at one point.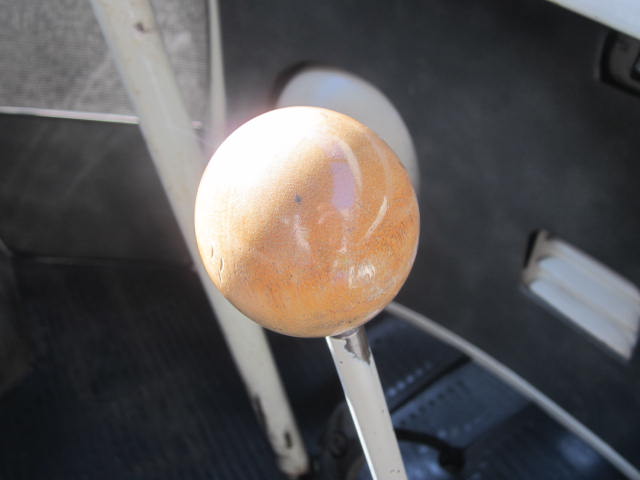 Wood shift knob was added long ago...great size though...feels very good in the hand.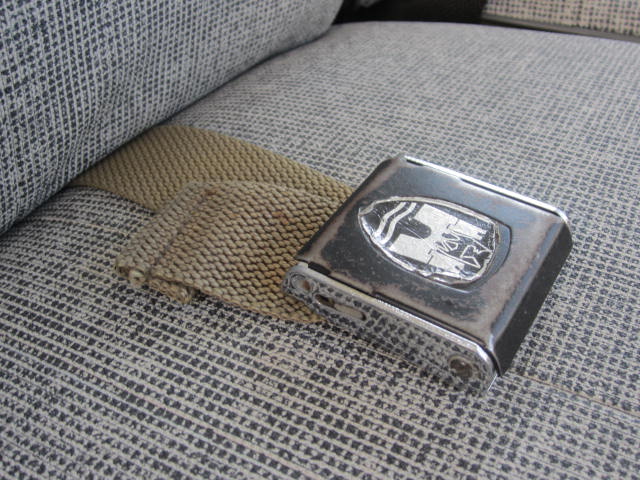 Original seat belts up front.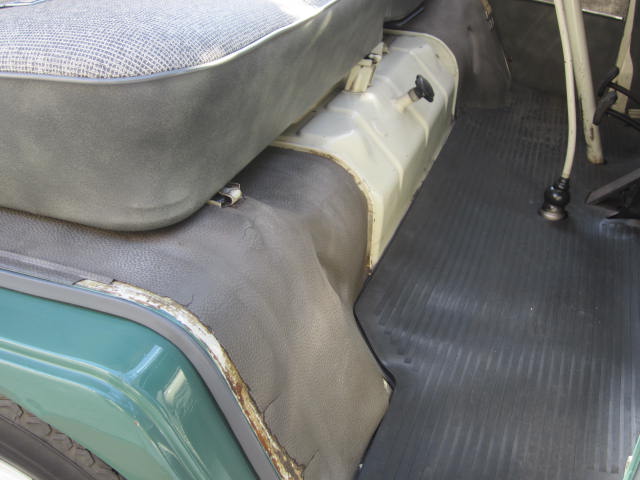 The seat stand mats are the originals...as you can see they are cracking a little in spots.
There are quality replacements available now that would be an easy swap.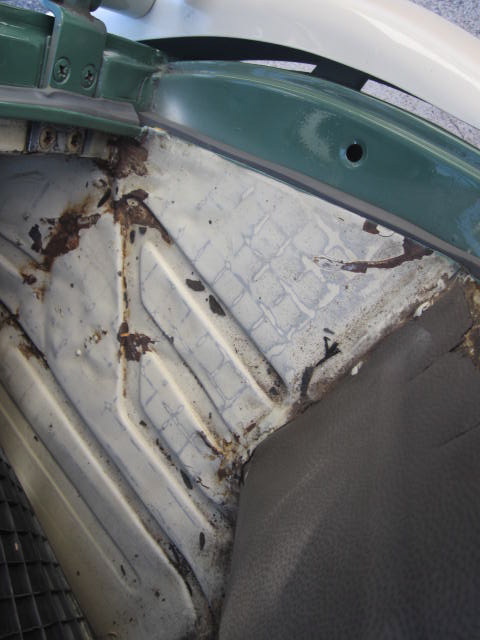 The only body boo-boo at all on this Bus is some slight warpage to the passenger side front floor panel.
Something must have pushed it up from below.
The door jam and front panels all look good to me, so this was a very minimal deal.
The sheet metal here is all original though and what you see is excatly what you get.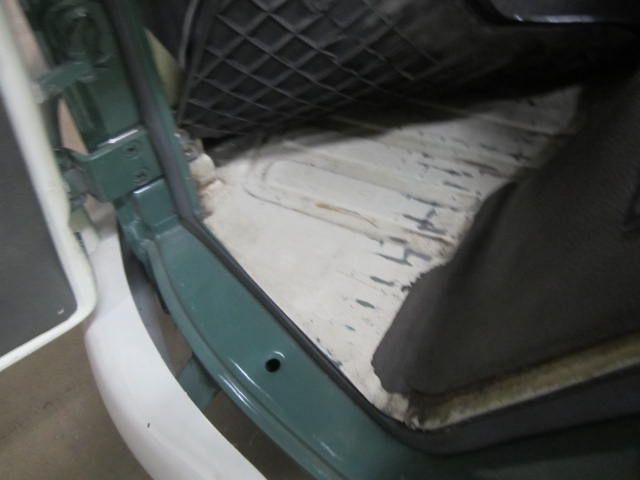 Drivers side looks superb.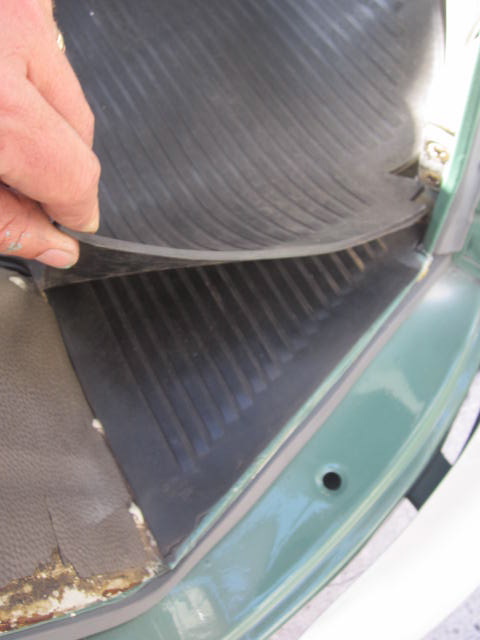 The original rubber mat is in place and a new one layed over the top for added protection!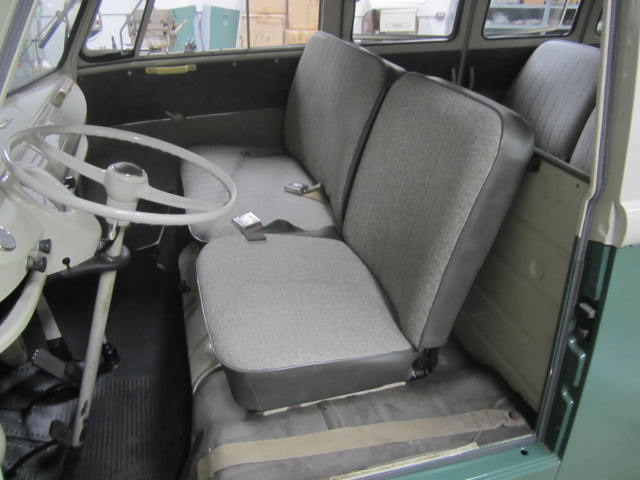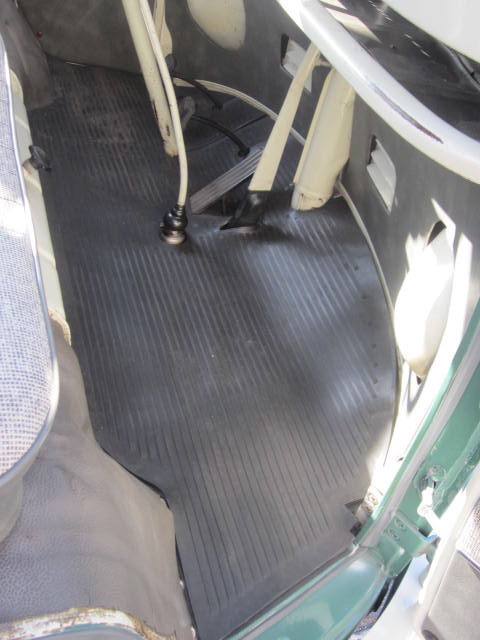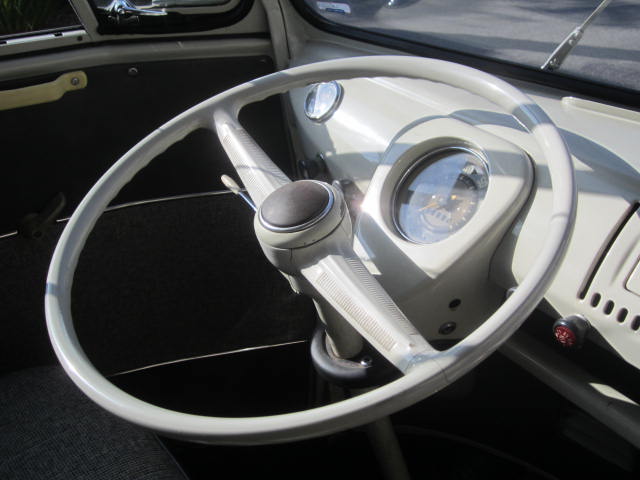 Steering wheel looks quite nice for being unrestored...a couple of light cracks.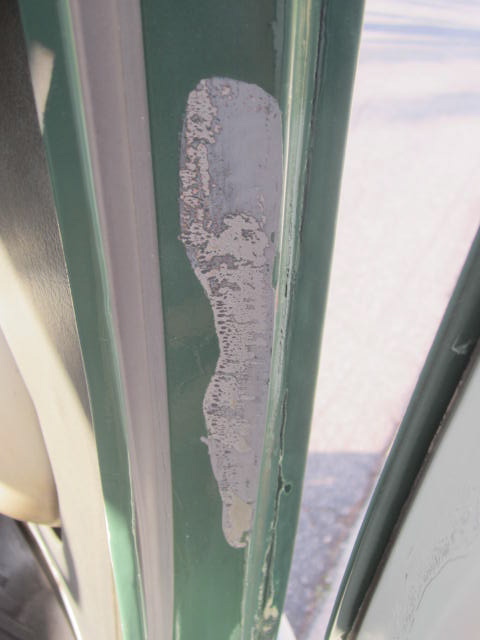 There is a section of missing paint in the passenger side front door jam.
When the paint was fresh the doors were closed all the way and they stuck in this spot.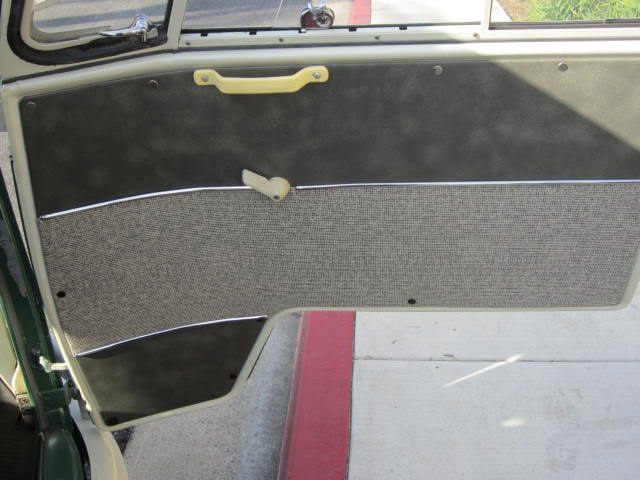 You can see this same spot on the far left of this photo...only visible when the door is open.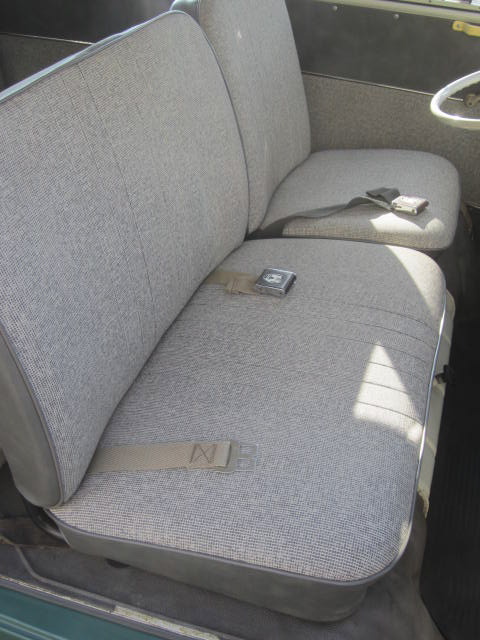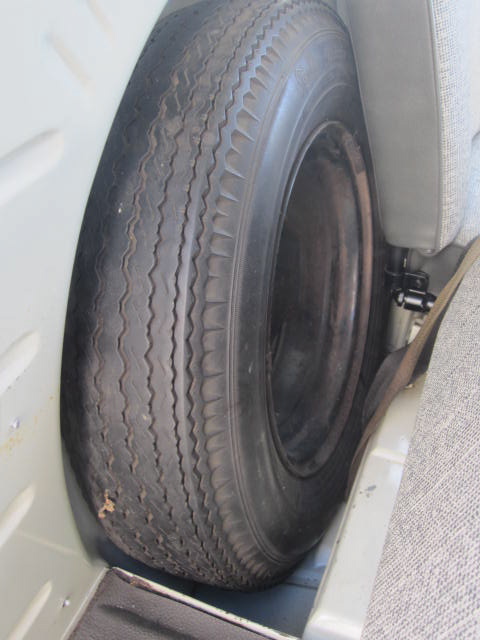 Spare wheel and tire.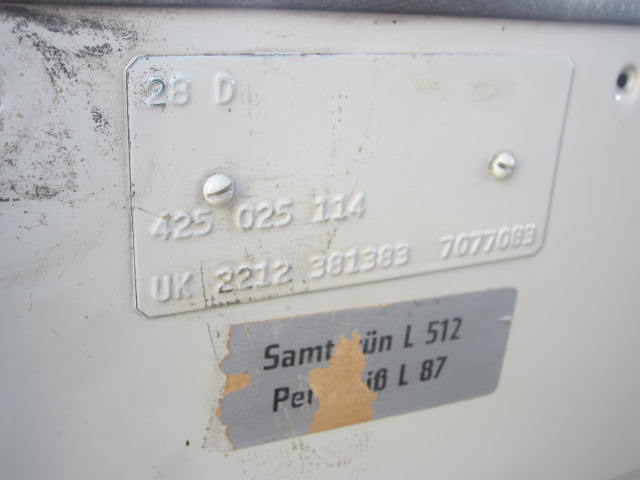 The original M Code tag is present, paper paint code tag as well.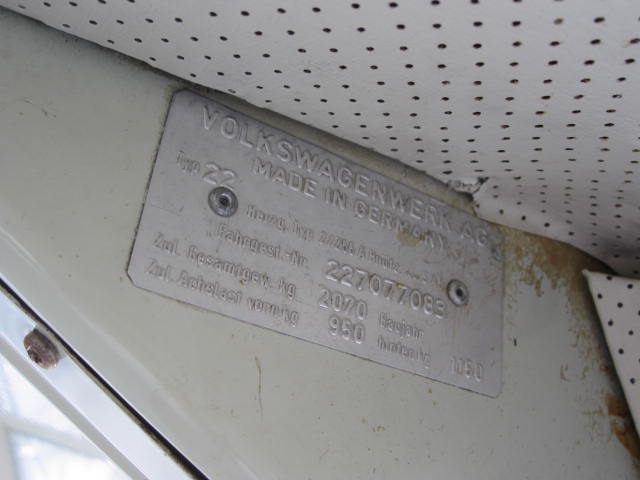 Tag on the fresh air vent as well.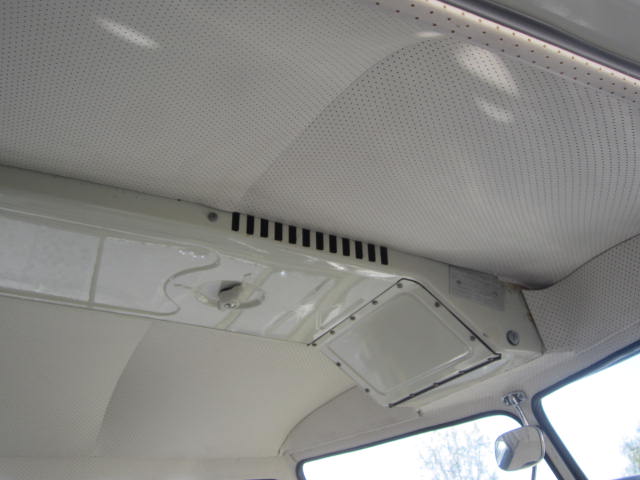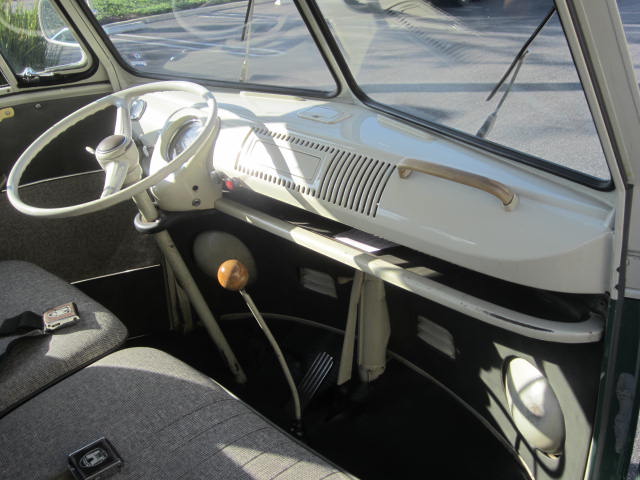 Dash looks great!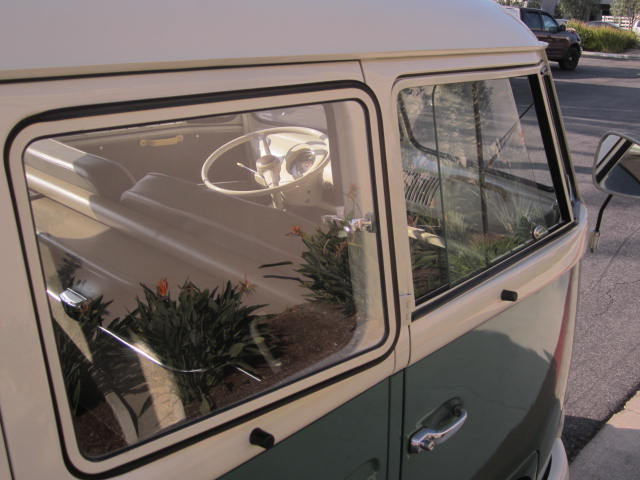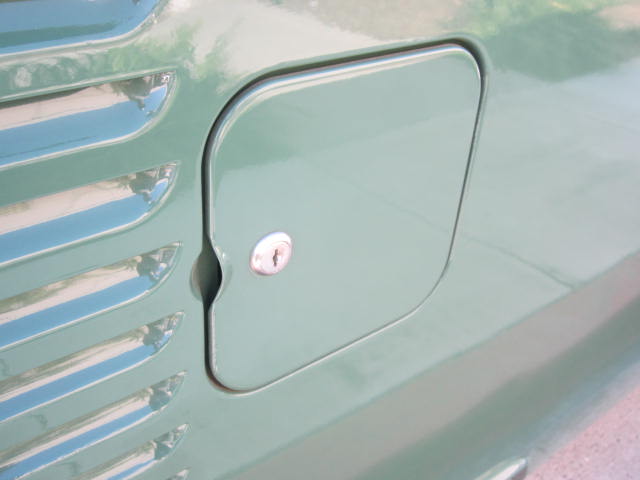 A lock was added long ago for the gas door.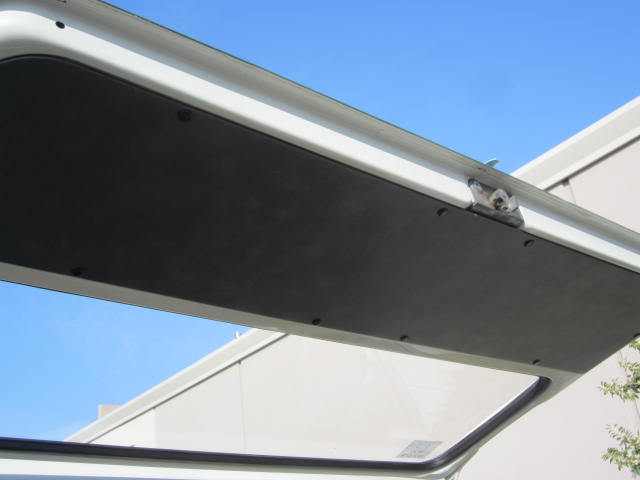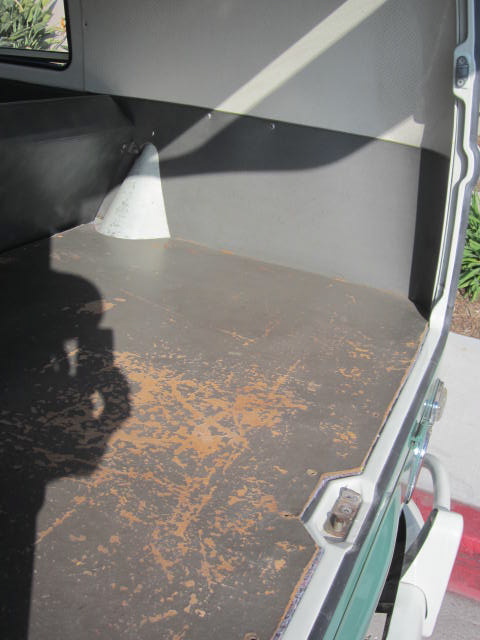 The panel over the engine bay is the original pressboard material!!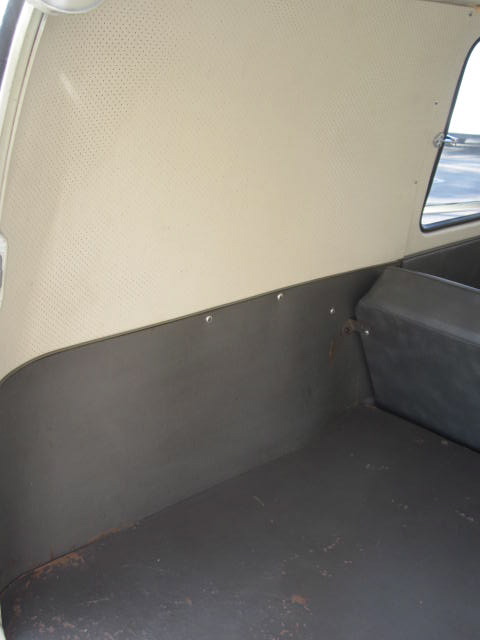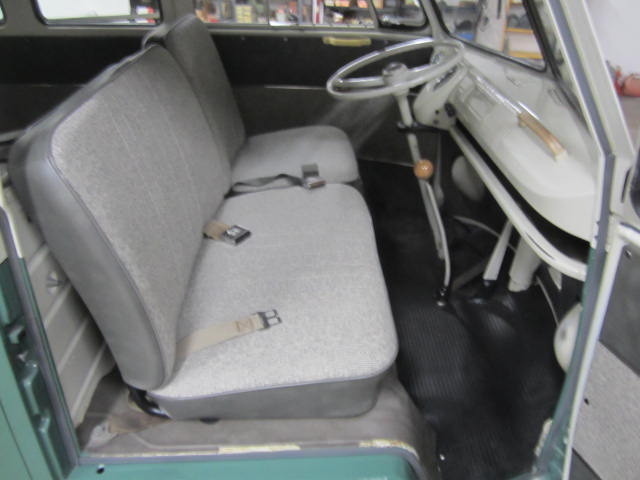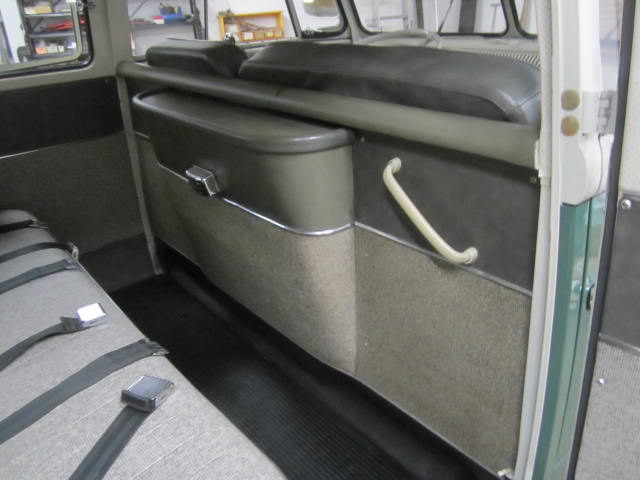 For being original panels...looks pretty amazing!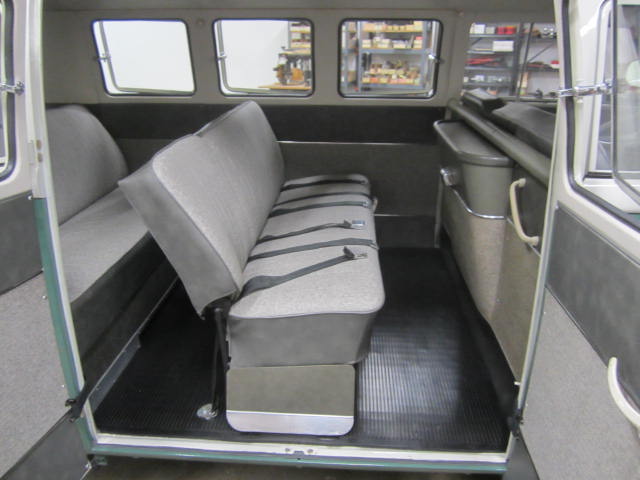 Cargo door panels as well as front door panels are nre...but the rest is original.
Amazing to see that original panel above the engine.
Sure it has some paint wear, but still being here is pretty wild.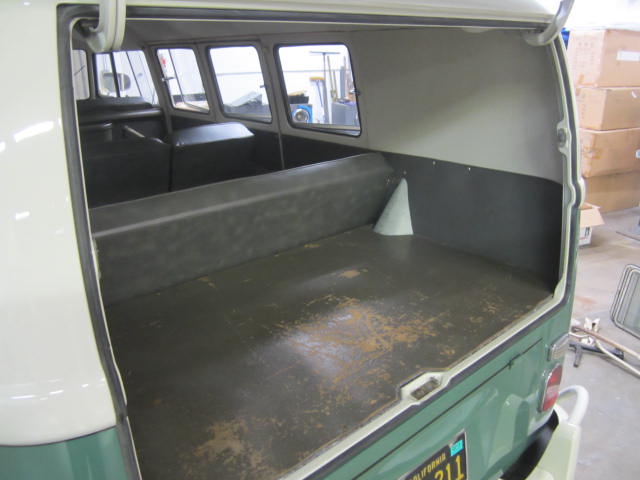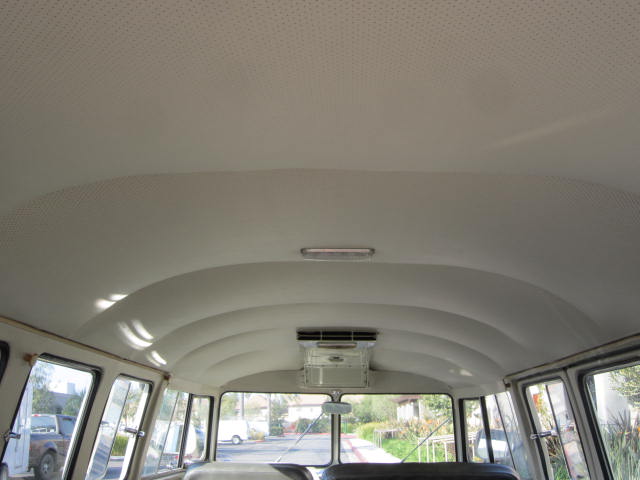 Headliner is excellent.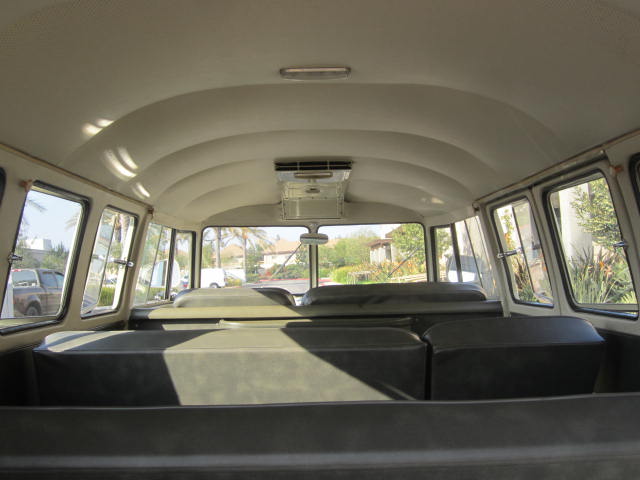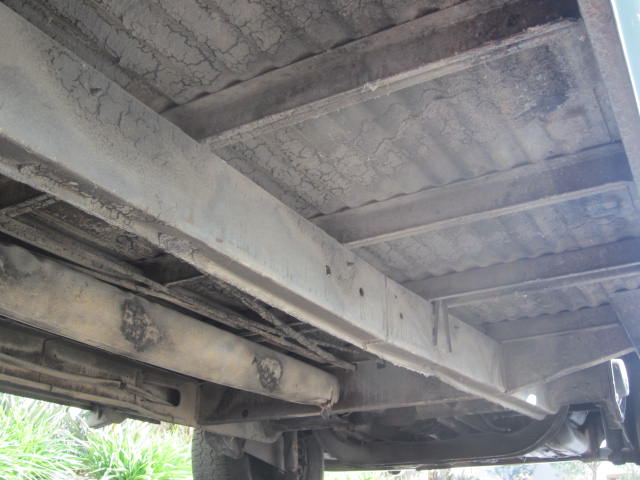 Another couple underside shots...super super solid Bus.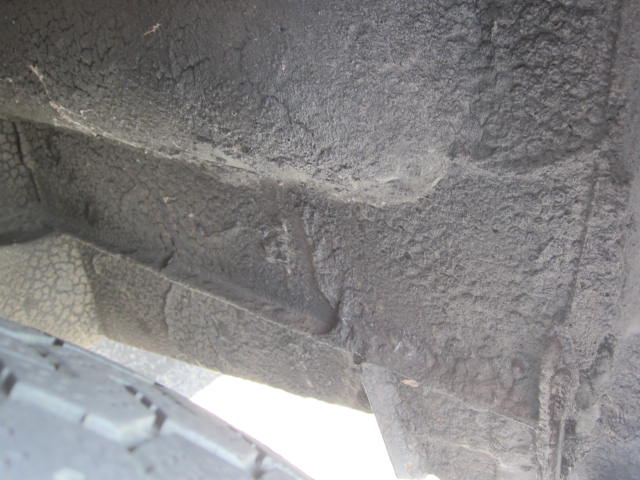 Super solid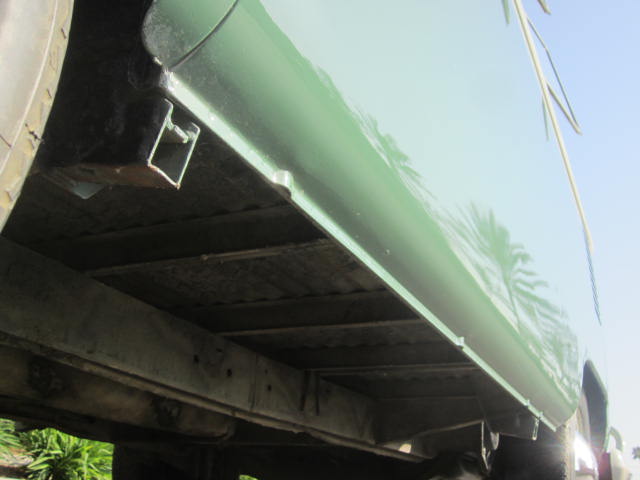 Those dreamy rocker panels...so nice!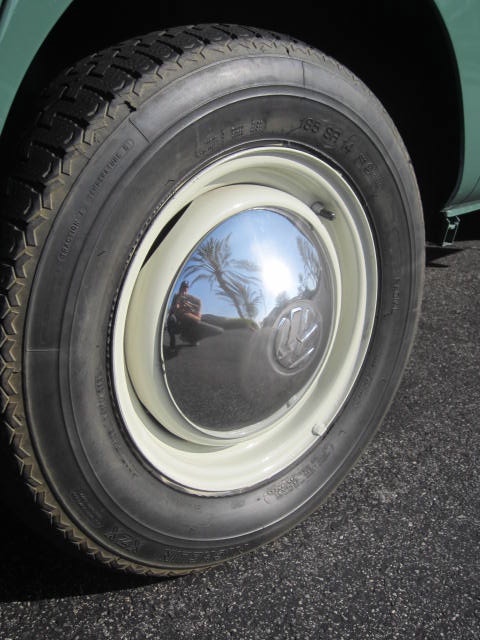 Tires are good.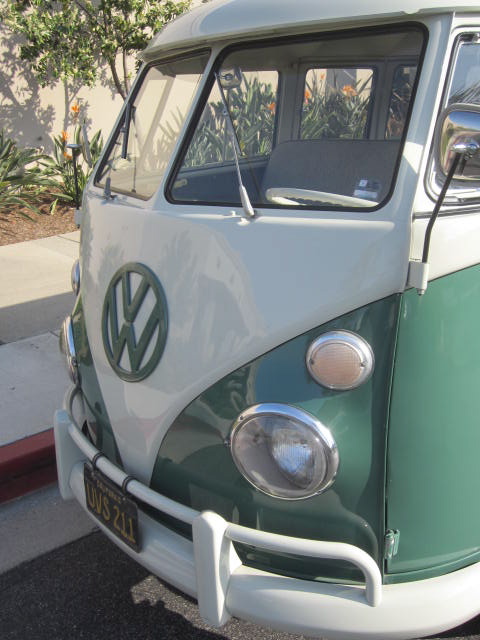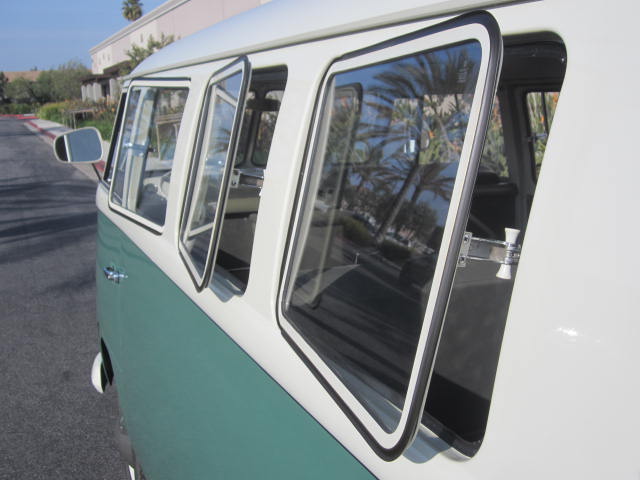 Window rubber all nice.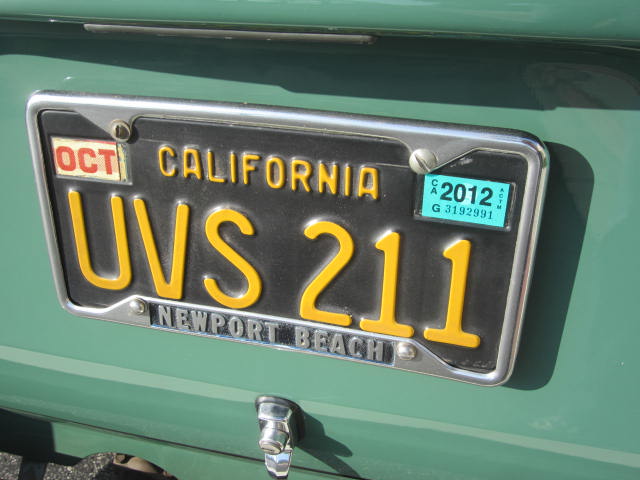 Clean title and current registration.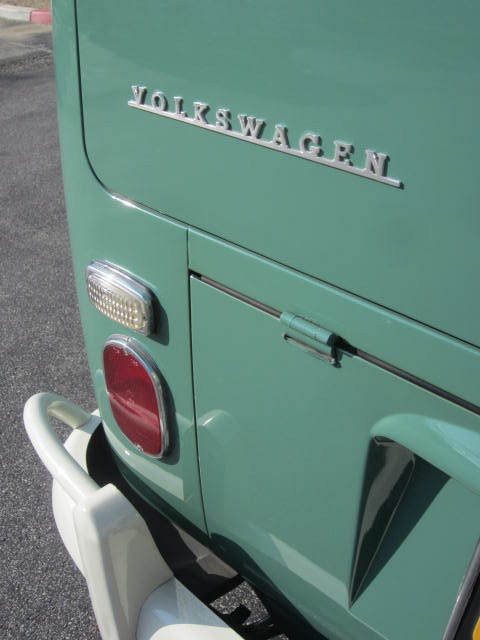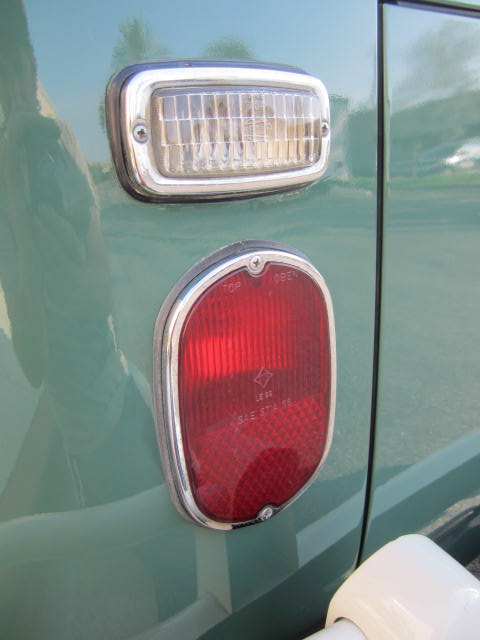 Original German lenses.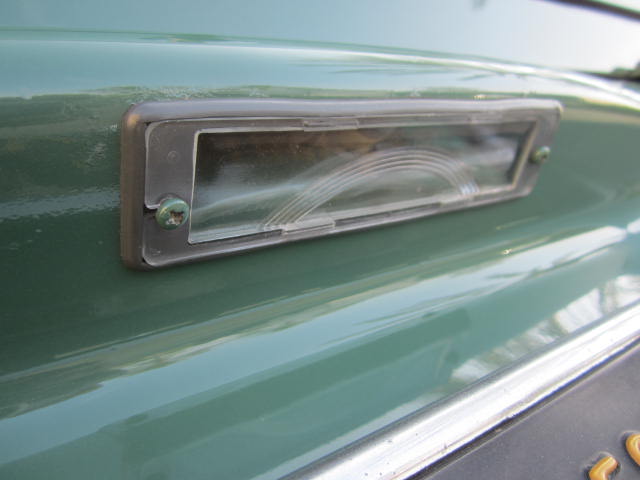 New plate light lens and seal.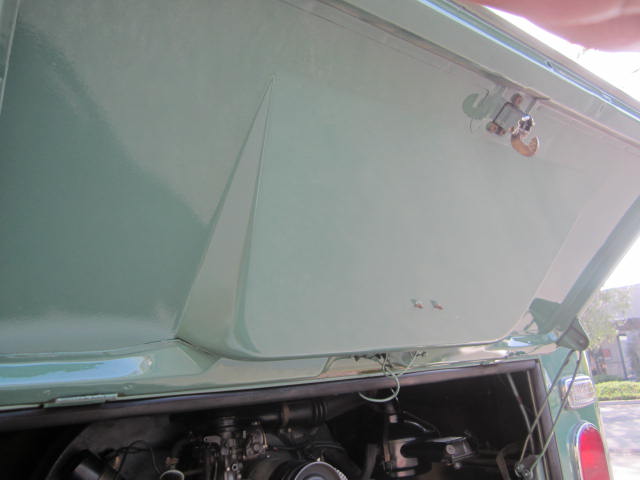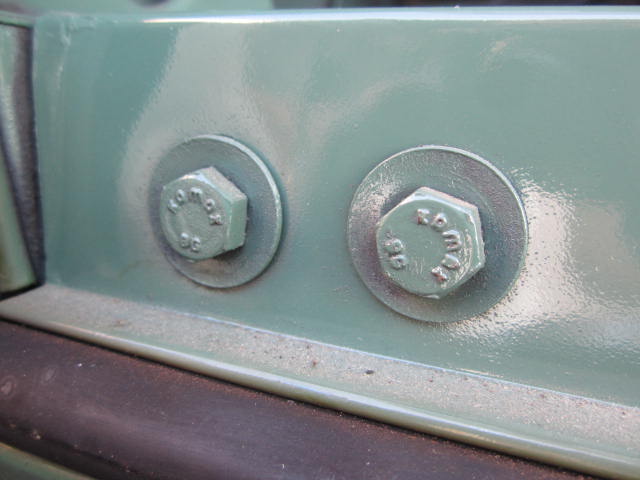 The original Kamax hardware holding the apron on.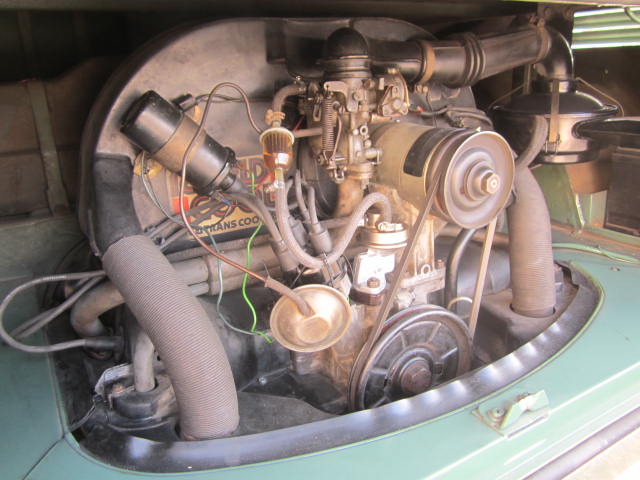 Excellent running single port 1500cc, all stock.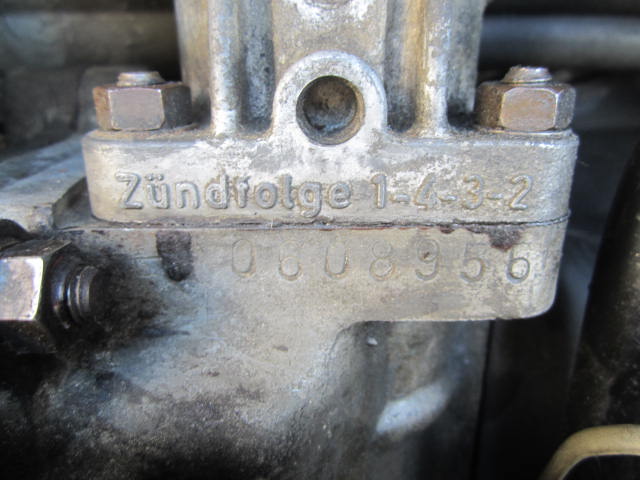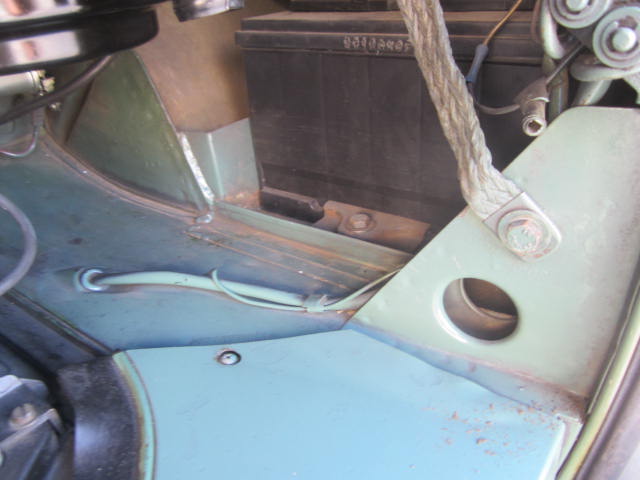 Solid around the battery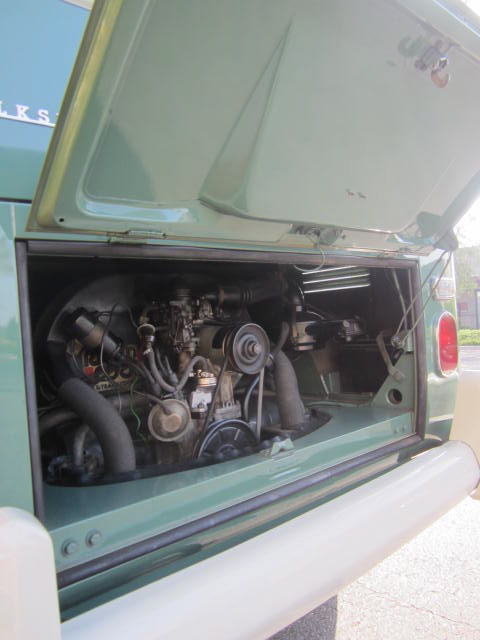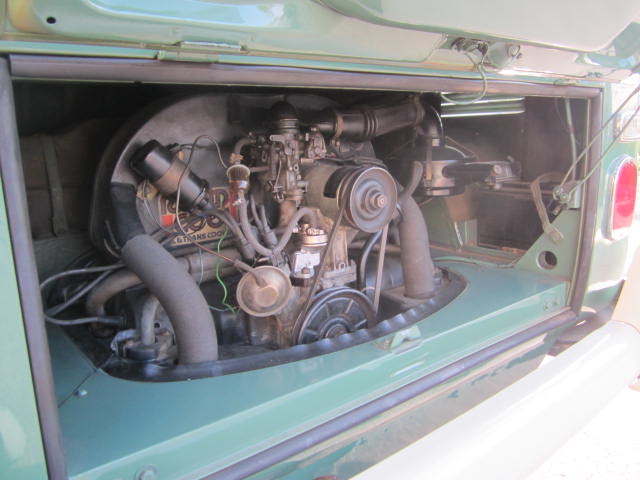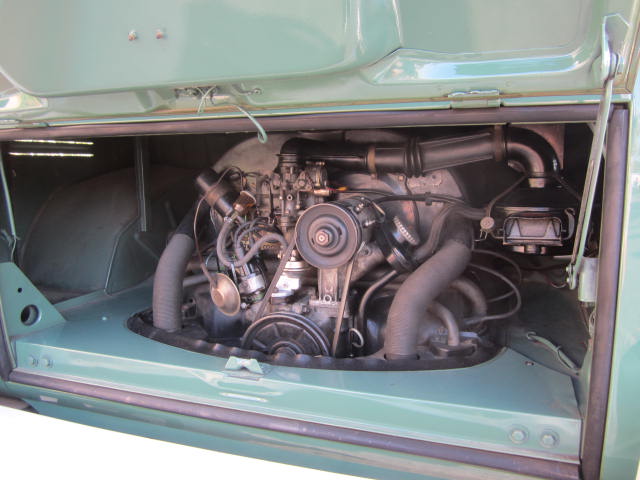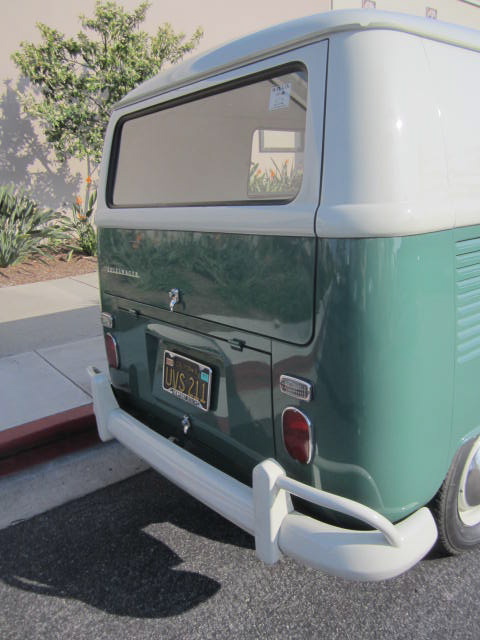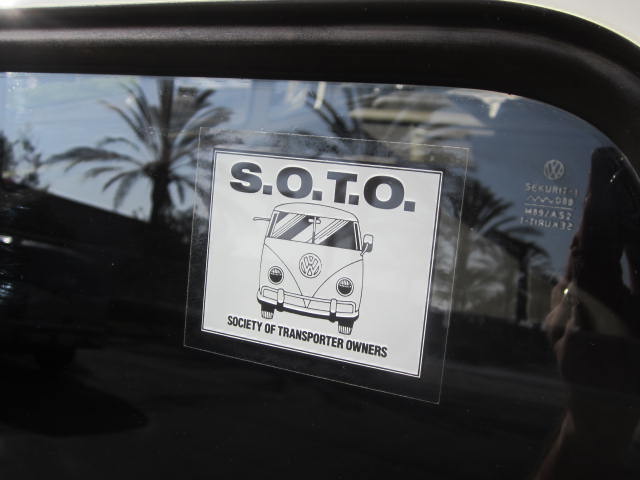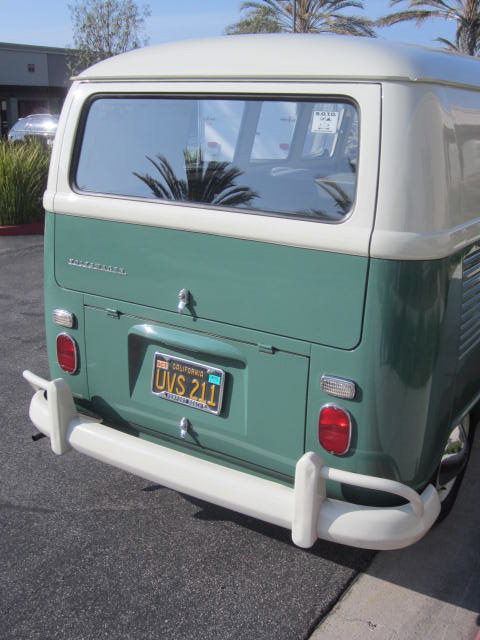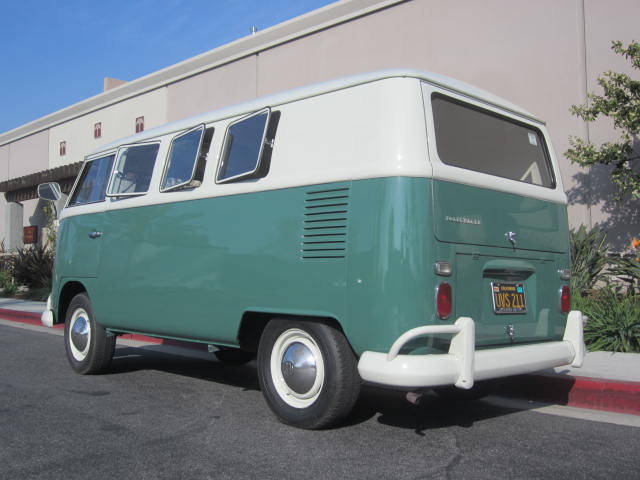 All in all a very clean example...nice Bus in and out.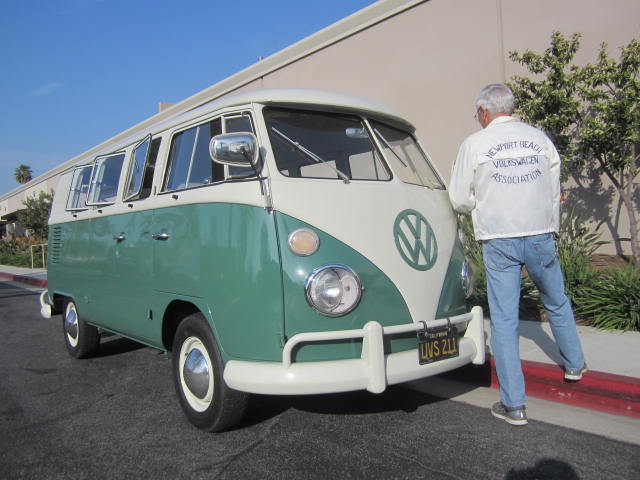 Here is the owner with his original 1966 VW club jacket...it still fits!!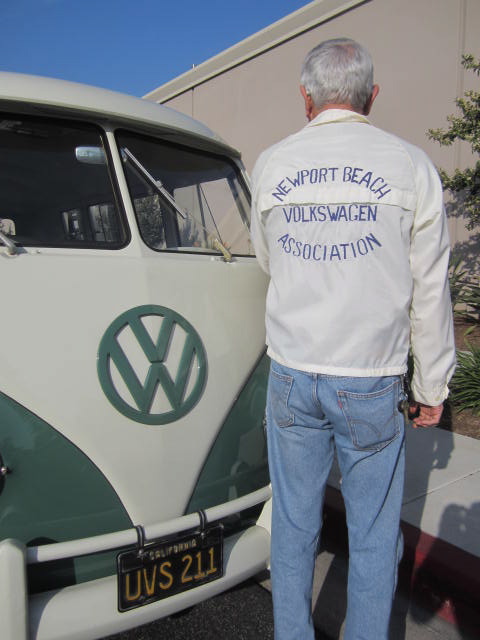 So cool.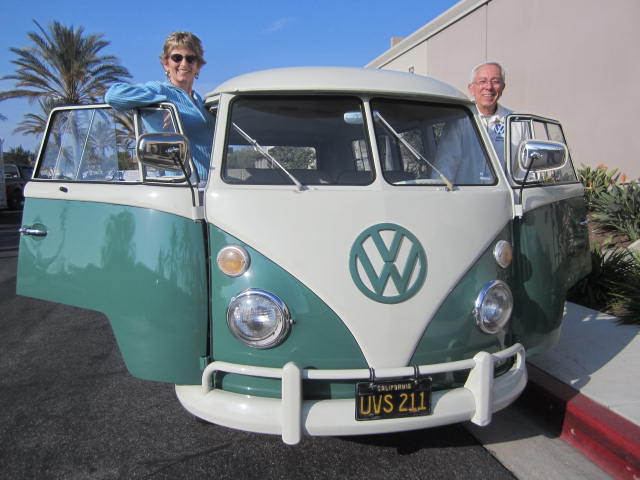 Its a great Bus. Great Story, Great Owners, well kept, full history and no mystery.
This is a very rare opportunity to buy a Bus in this shape, direct from the long time owners.
So many of these are being bought and sold and junk piles restored by traders and profiteers...
finding a real deal example like this is not something you see every day.
Its an emotional sale for these folks...so seeing it go to a good home is important.
They have kept such wonderful care of it, they want to see that continue if possible!
SOLD!
Check out the current listings of VWs For Sale
CLICK HERE!
---
For More Info...CALL
951-767-1600
or email
oldbug@earthlink.net
---