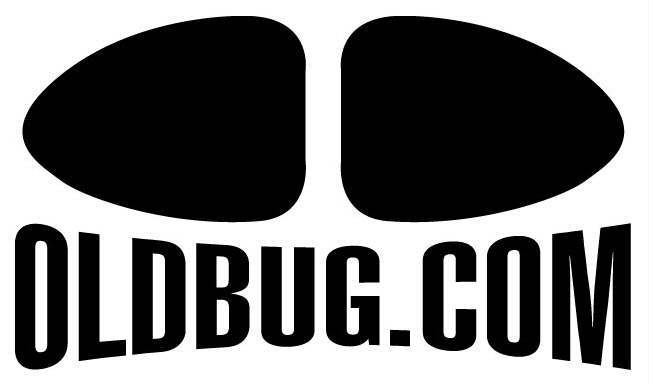 1973 VW Type 3 Squareback For Sale
---
SOLD! Please CLICK HERE
For All Current Listings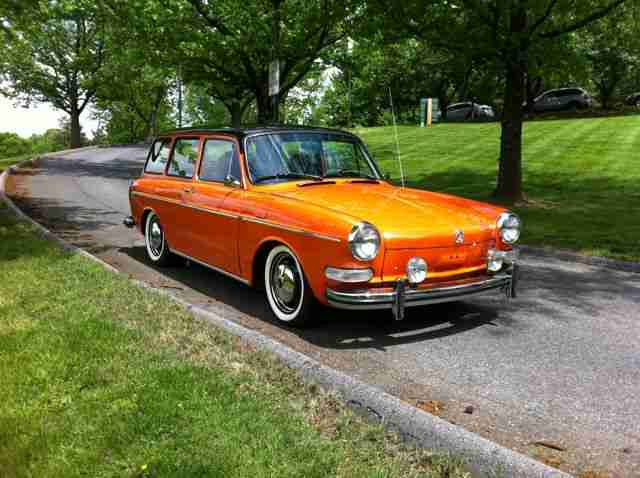 It is not often that we get a later model Type 3 on the website, and we have never had one
as clean and cool as this! This 1973 model is really fantastic.
It just oozes style from every angle, and the quality of the restoration is very nice indeed.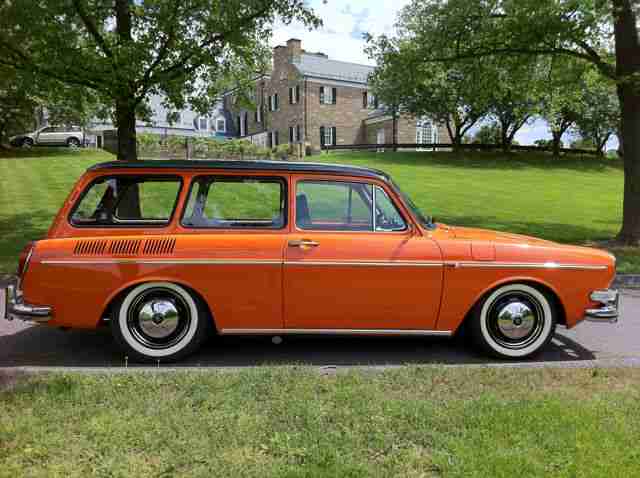 The car is just too cool...the whitewalls, the black roof, the early style body trim and side markers,
really everything done to it gives it a totally fresh and unique look that will absolutely stand out in any crowd!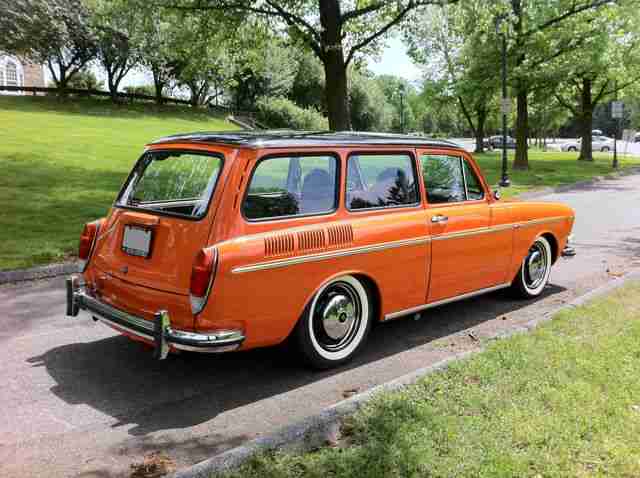 The car is located on the East Coast of the US near the Nation's Capital of Washington DC.
It is in the hands of a seasoned collector there that has given it the full treatment...and he did it right.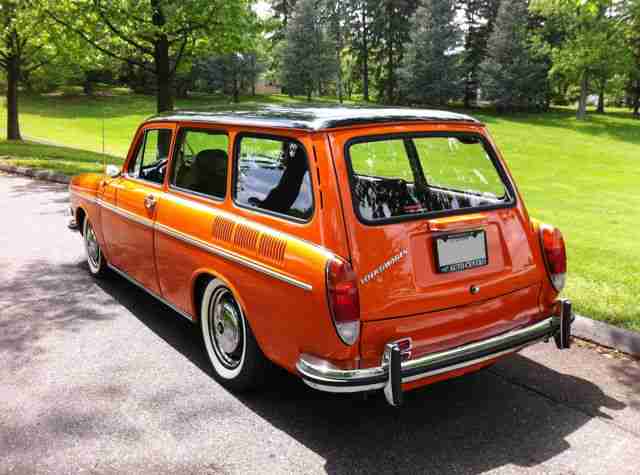 The body and paint are excellent, the car is very solid, straight and rust free
and mechanically it is excellent, the owner tells me it drives better than any vontage VW
he has ever had...and this one is not the first one in his garage!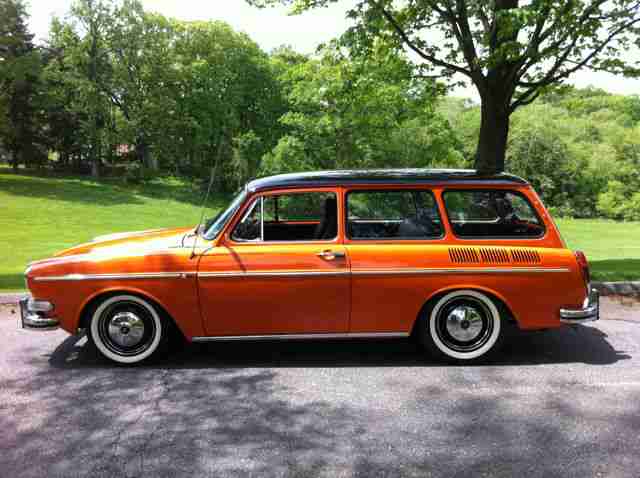 Slightly lowered, but not "slammed", everything is very clean and fresh in appearance.
Interior is done in simple black, all door and window seals have been replaced.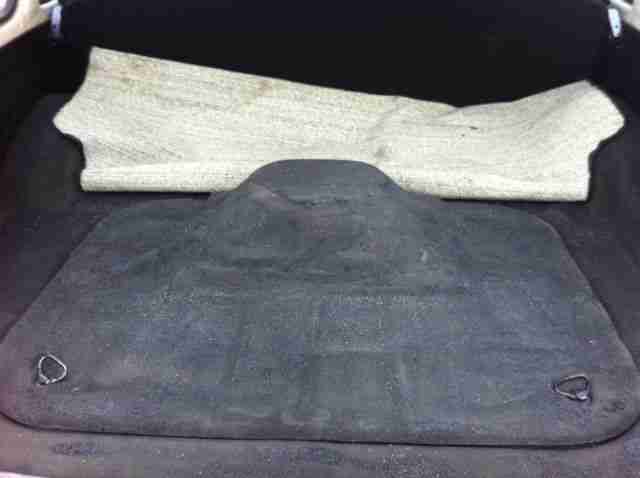 The rear lid had been modified to allow for the carburator set up to fit underneath...
originally this model was fuel injected, now that complex troublesome system is gone.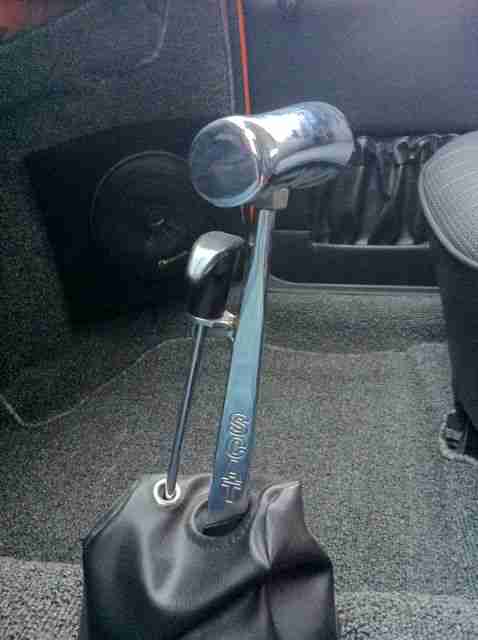 Scat shifter.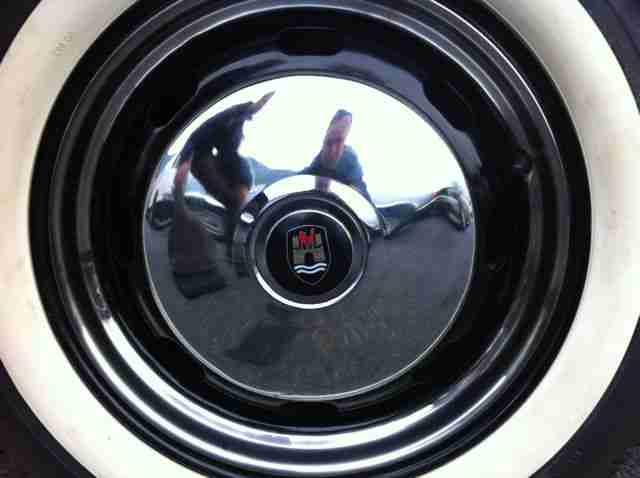 Stock 4 lug wheels have been painted black, fitted with Wolfsburg crest hubcaps and really cool beauty rings.
The whitewall tire trims are overlays that fit between the rim and the tire...tires are excellent by the way.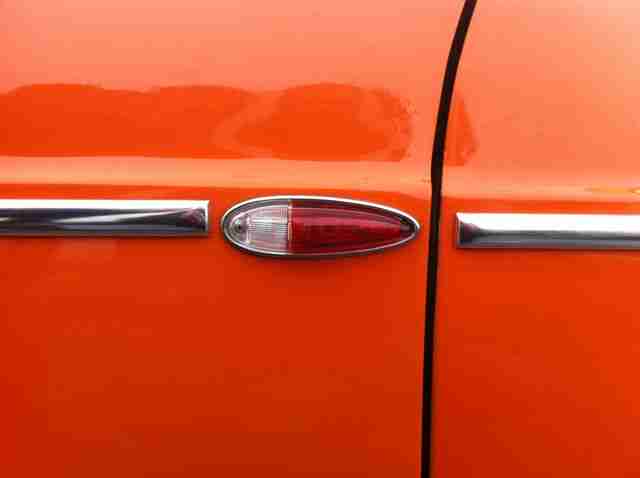 The body has been fitted with the early style trim that is much wider than the factory 73 stuff, and the early Euro side marker lights have been installed as well.
This subtle change makes a great impact and helps the car look and feel a bit more vintage.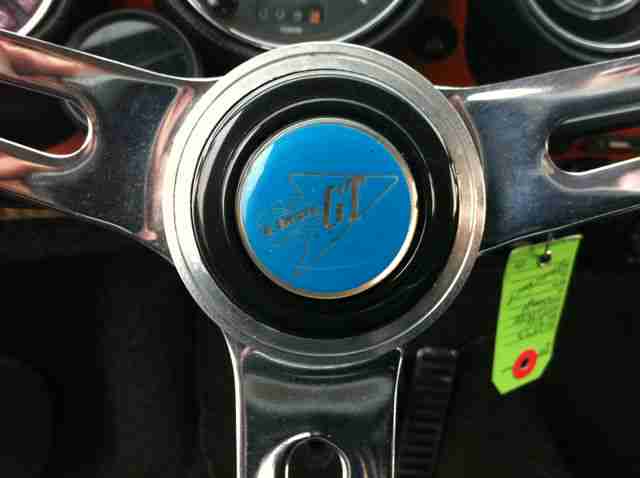 Empi GT steering wheel is another nice addition.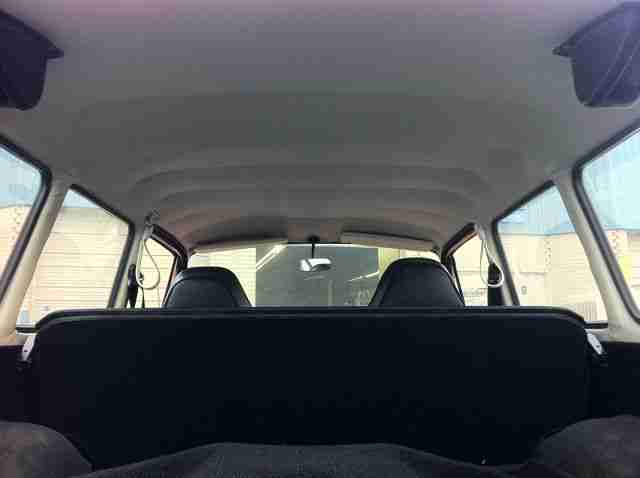 Headliner is like new and very well fit.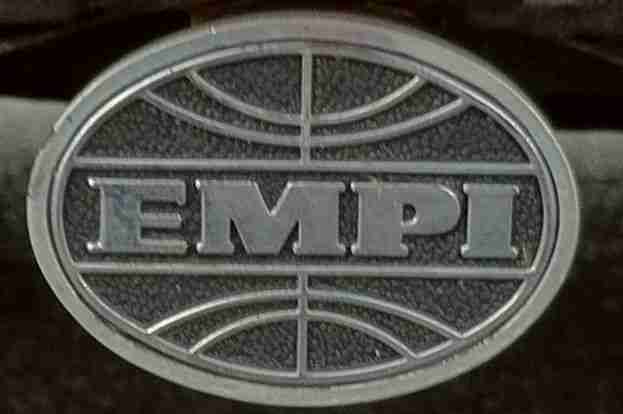 Empi jack plugs help trim off the bottom side.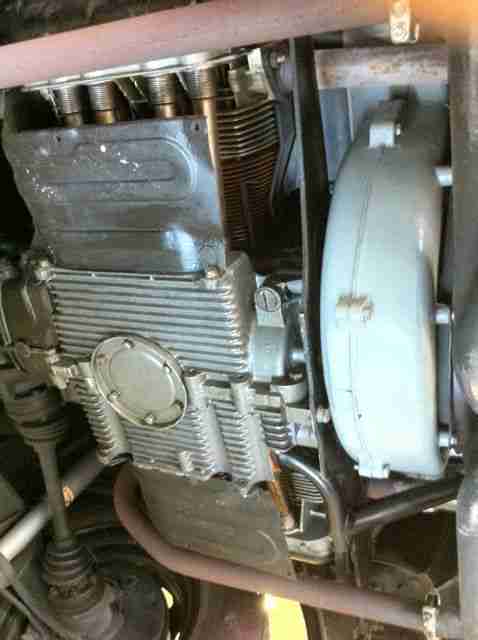 Speaking of the bottom side...it is very clean.
Look how tidy the bottom of the engine is!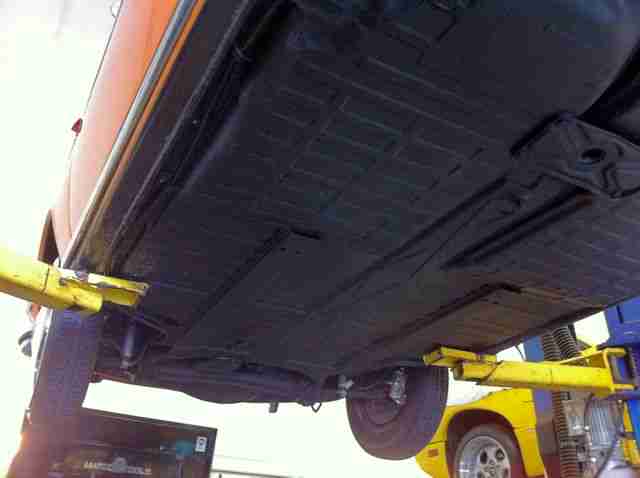 And dont fret about it being an "East Coast" car...this one is super solid even by West Coast standards!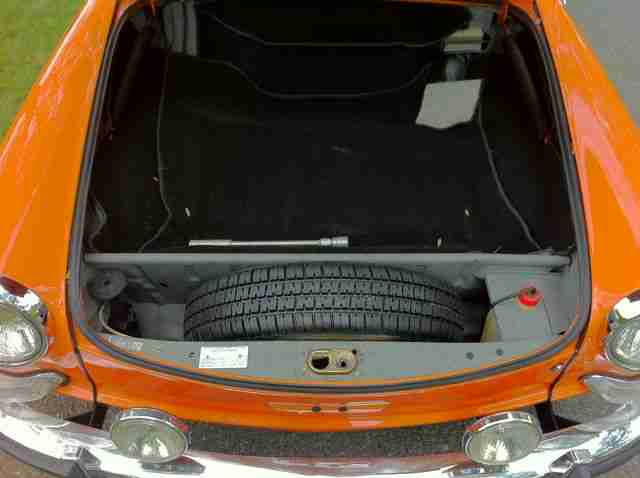 Trimmed out nice under the front hood as well.
I love the bog driving lights on the front bumper...another subtle but very cool addition.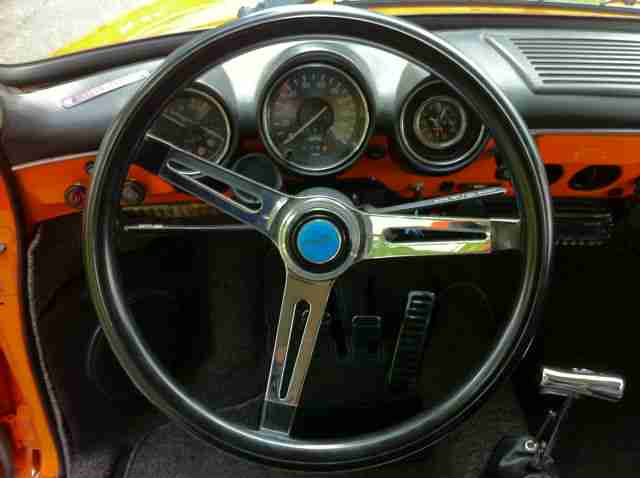 The interior is excellent, the dash pad is clean and crack-free, the instruments look and work well.
I like the small clock, and the pedal trims. I also notice a modern sound system.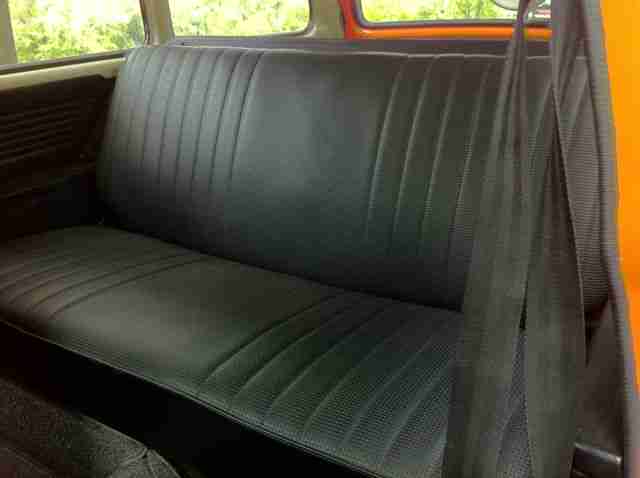 Rear seat as well is excellent.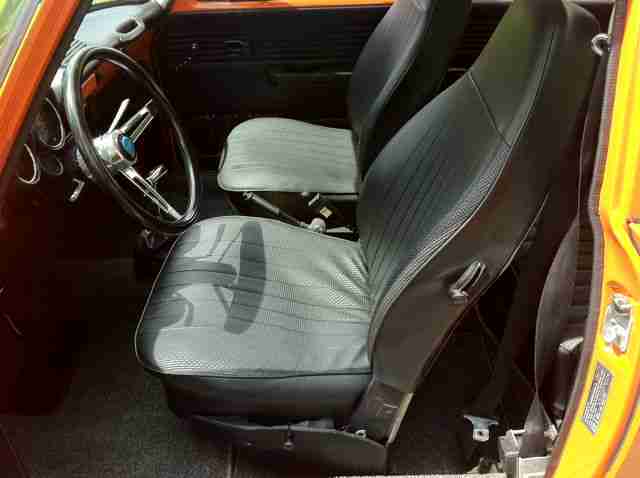 Stock high back seats up front.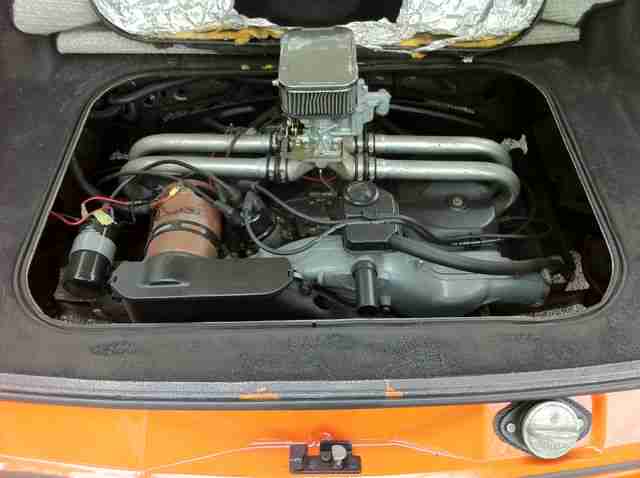 The 1600cc dual port engine is a recent rebuild and the two barrel carb conversion is a great one.
The engine is clean, it runs like a top, and the trans and brakes and all mechanical are in excellent condition.
Fly in to DC and drive this one home anywhere!!
Hatch seal looks new, I like the third brakelight on the rear bumper, another vintage touch
and the stock bumpers with rubber impact strips and bumper guards are in great shape with bright clear chrome.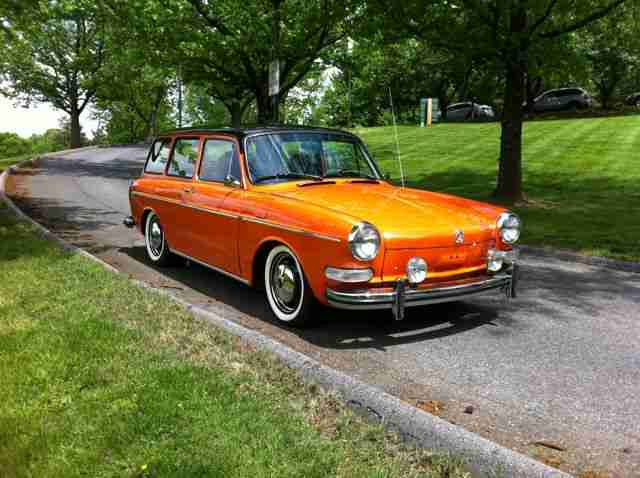 I look at photos of Volkswagens every day of my life (sad...but true)...I have probably seen more than
most anyone out there on this spinning orb we inhabit...but this one looks truly unique to me...and that takes some doing.
It just has a fantastic look to it to me.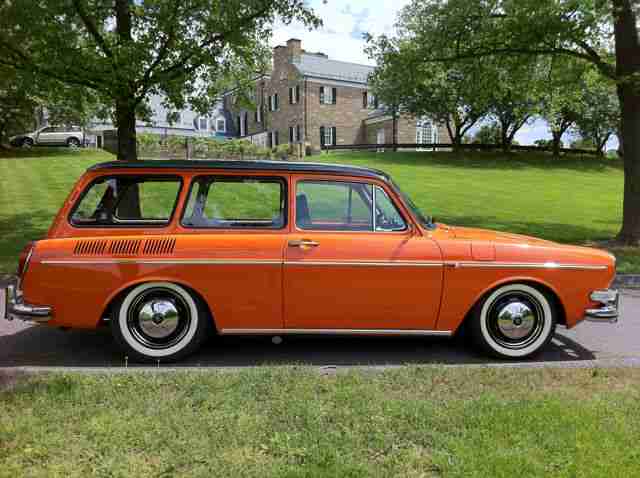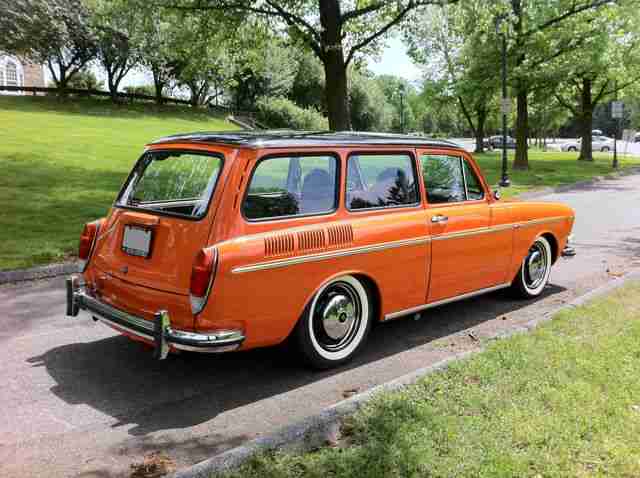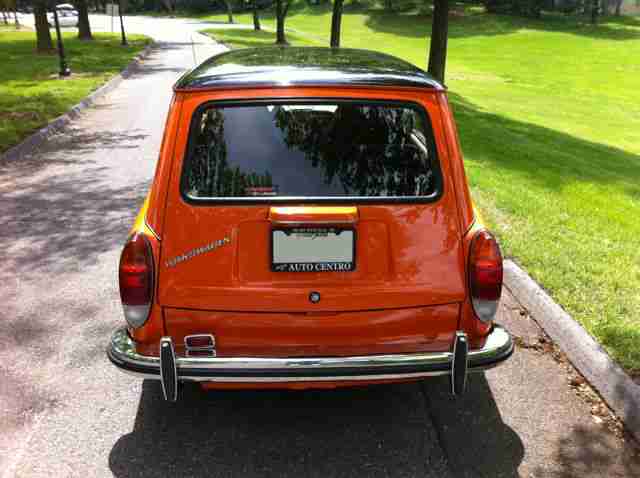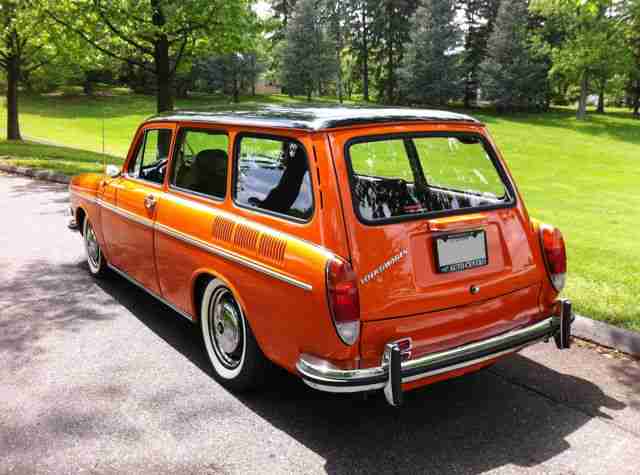 Sweet!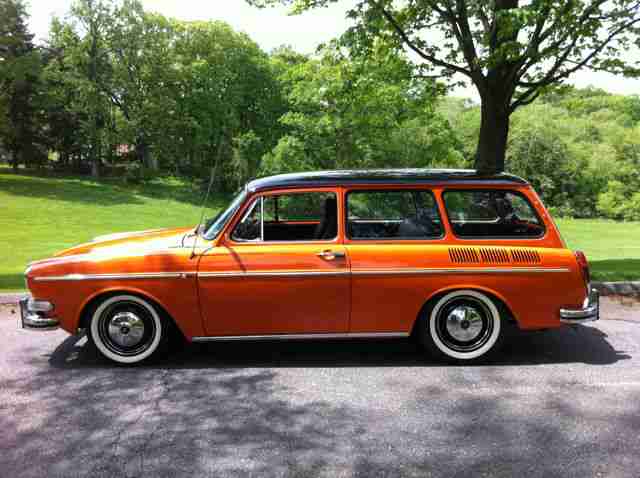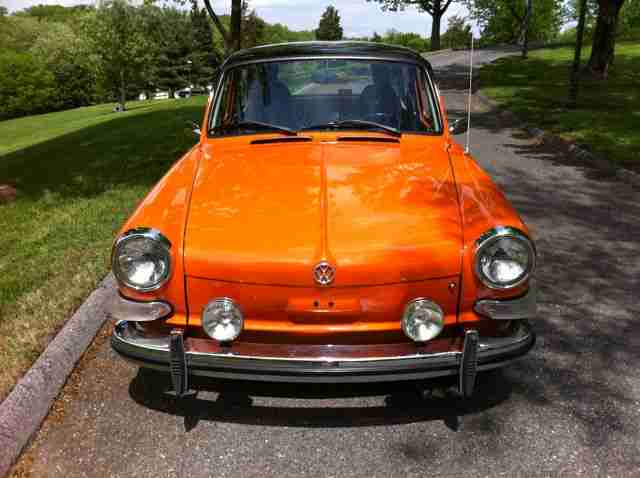 Love those driving lights!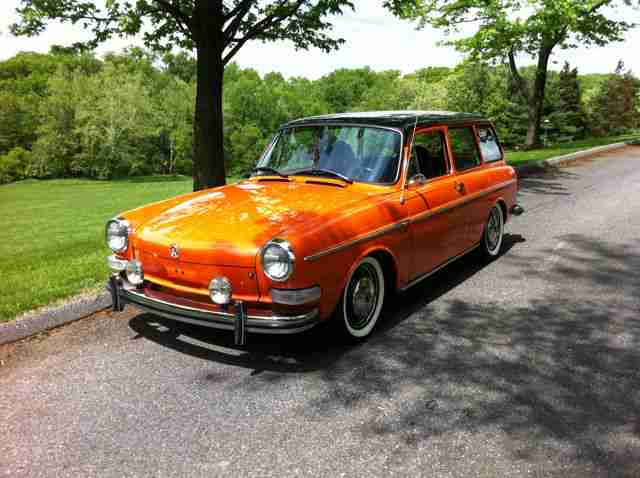 In closing this sure looks like a sweet ride to me.
Built right, with a great sense of fun and fashion...this is a car that will
draw a crowd and compliments at any automotive event.
SOLD! Please CLICK HERE
For All Current Listings
---
For More Info...CALL
951-767-1600
or email
oldbug@earthlink.net
---