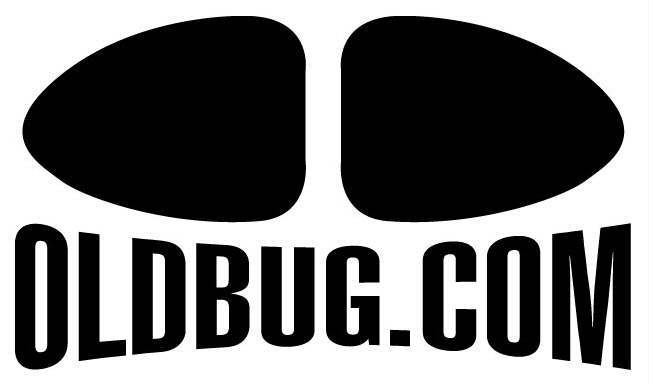 1956 VW Karmann Ghia Coupe For Sale
---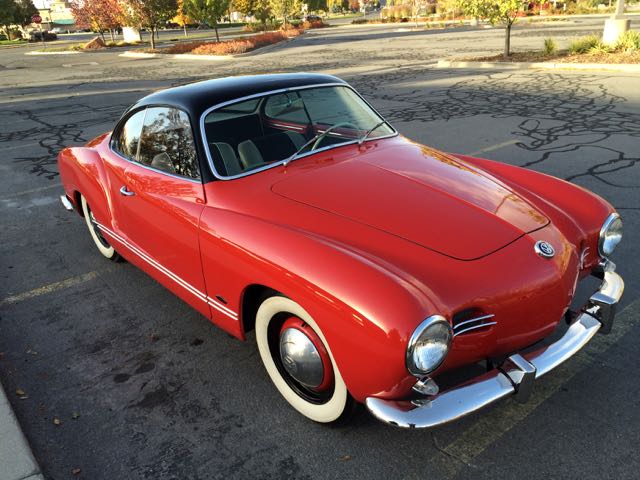 One of the most beautiful shapes in the automotive world, the Karmann Ghia!
These cars are really gorgeous, and they were the most beautiful in the earliest years...and you cant get much earlier
with a Ghia than this one...a 1956 model. Oh sure...there are a "few" 1955 models in the world, but the first full year of
production was 1956 and when it comes to color combinations, there was nothing sportier than L-259 Pelican Red!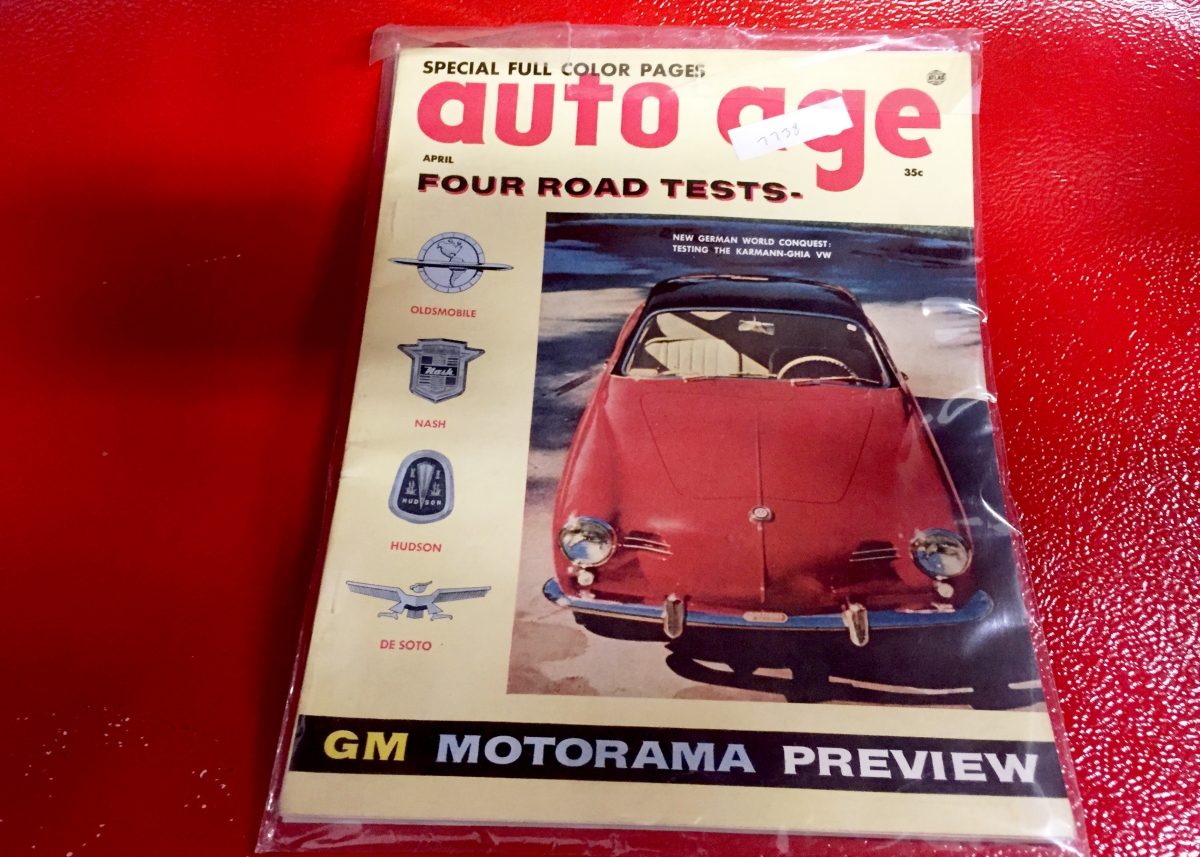 The current owner was told that this is the Auto Age Magazine cover car.
I dont know if this has been documented for certain but it does seem plausible considering
the original California history of the car . This is the April 1956 issue and an original copy is included with the sale.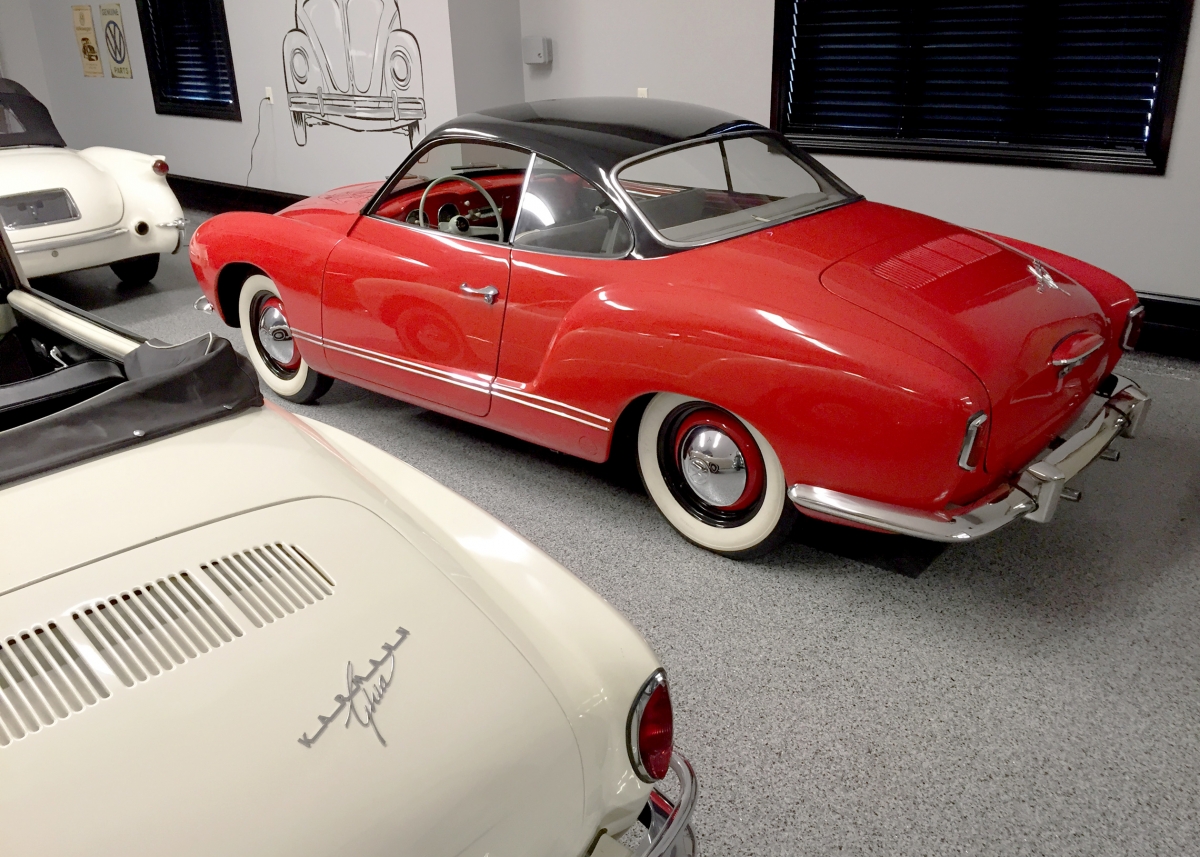 In the current hands it has been well stored and cared for as a part of an impressive collection
of sports cars.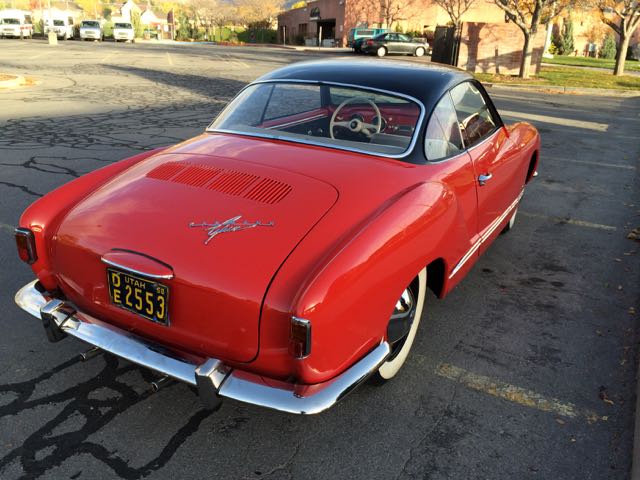 This car is currently located in Ohio but was originally a California car.
It is restored very nicely with a good attention to detail and it really shows well.
The car was owned by a collector in Utah for some time and sold to the current owner through our site
a while back.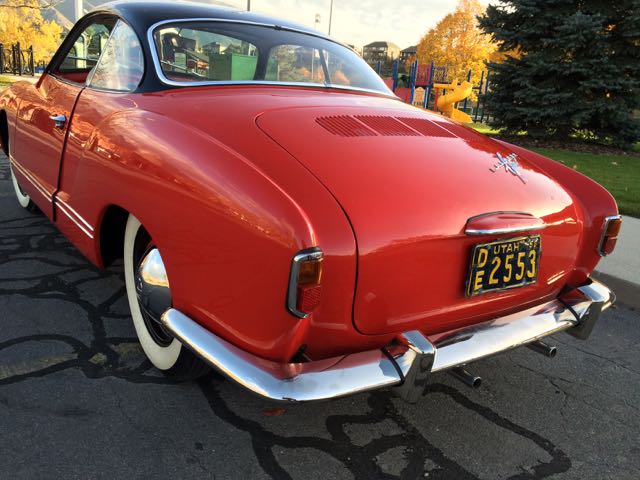 Nice smooth paint and body, bright chrome, all the right stuff.
The Ghia design was never more pure than it is in these early years.
Each body was hand built, just like the Porsche 356 with careful craftsmen joining the panels
and slinging lead to blend the seams. The Ghia was a special car then, and it remains even more so now.
These cars are squarely in the sights of collectors right now and with the Porsche prices now
in the stratosphere, the Ghia is a much more affordable choice...mark my words here...I think these cars are
due for a big jump in value in the years to come!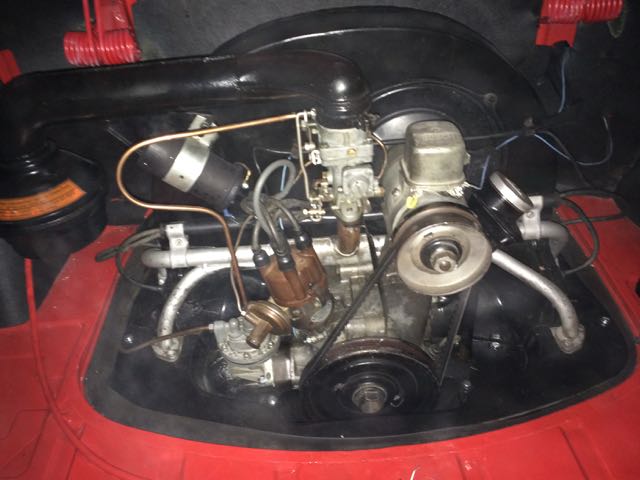 This one is done all stock, which seems to be a rarity in the world of Ghias.
A lot of these cars have been lowered and stuffed with big engines out back...seeing one that is done all stock like this is a treat.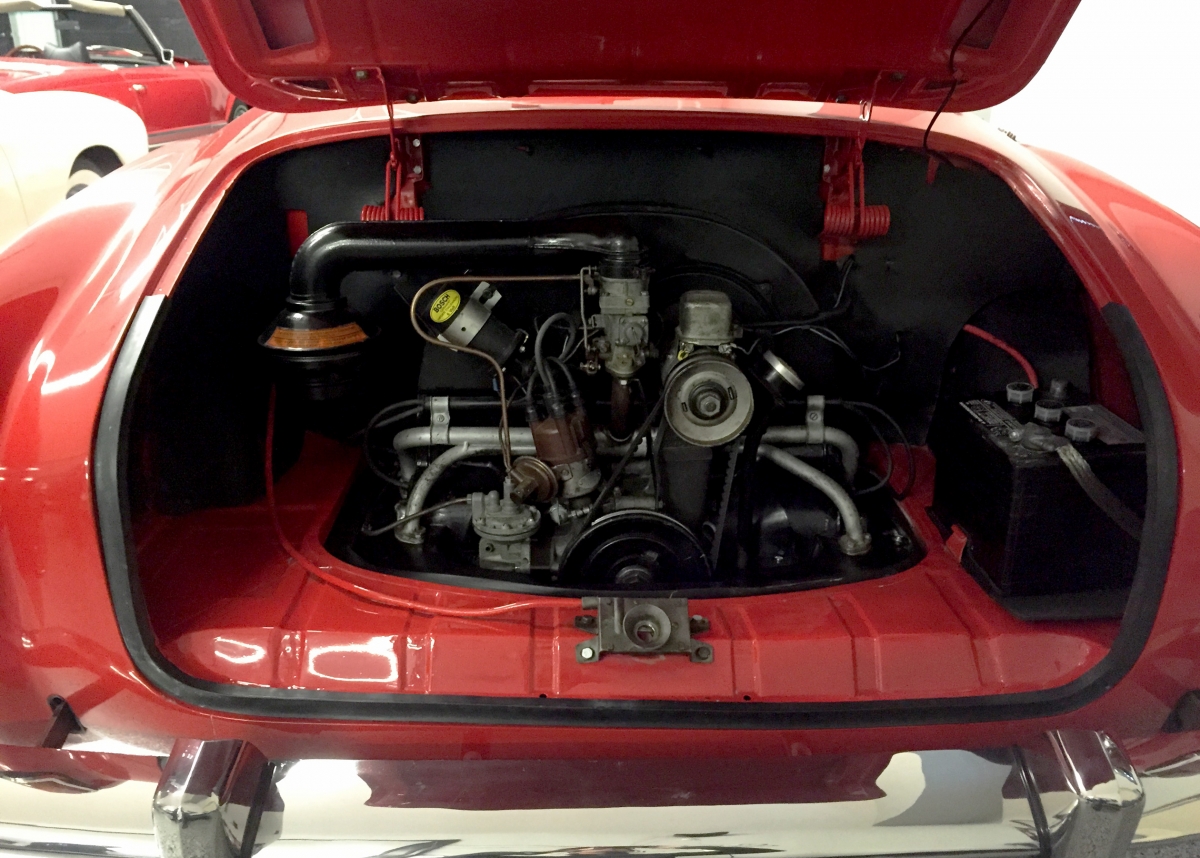 Engine room is clean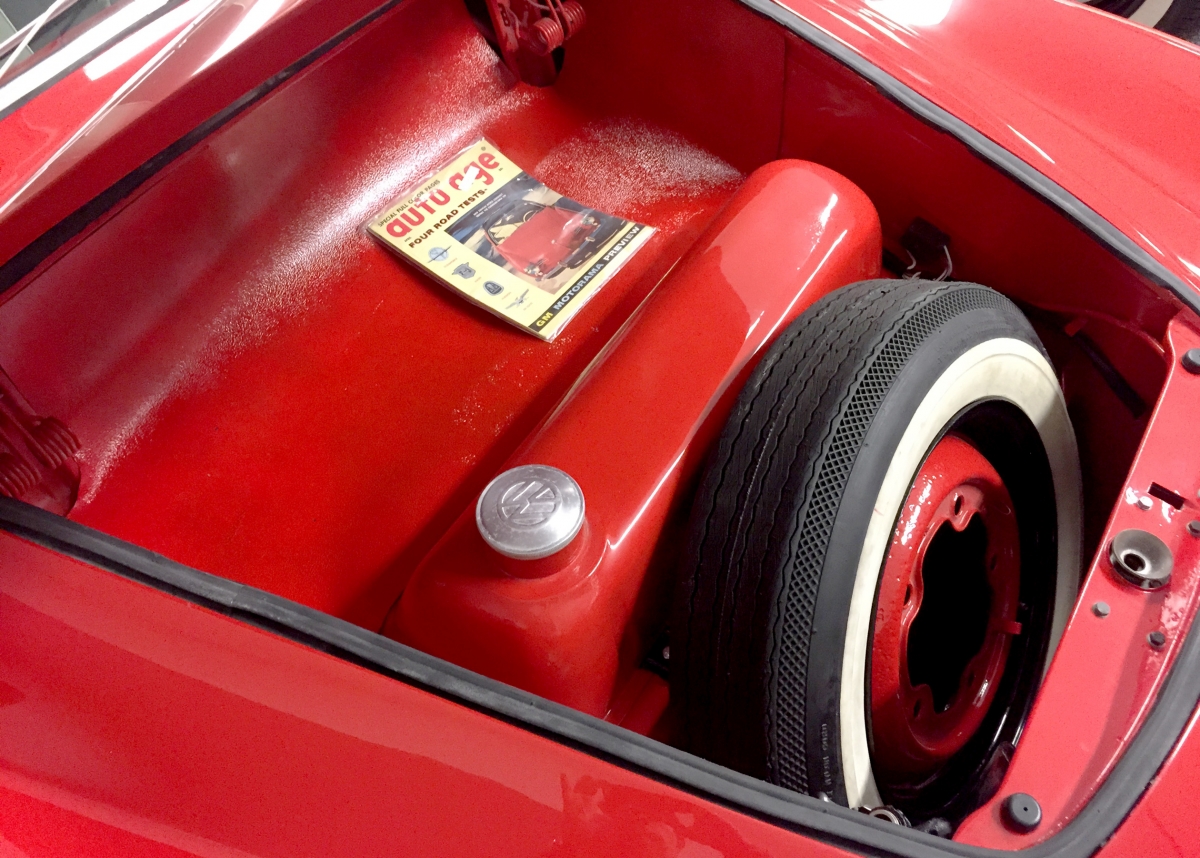 Under the front hood is very clean as well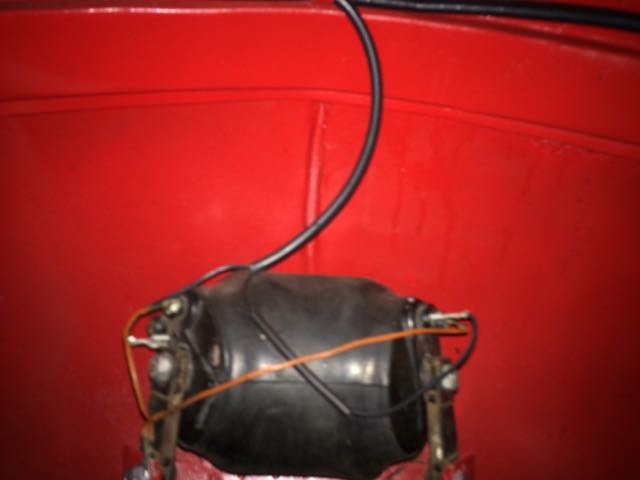 Inside the front nose, the most fragile part of a Ghia...it looks fantastic.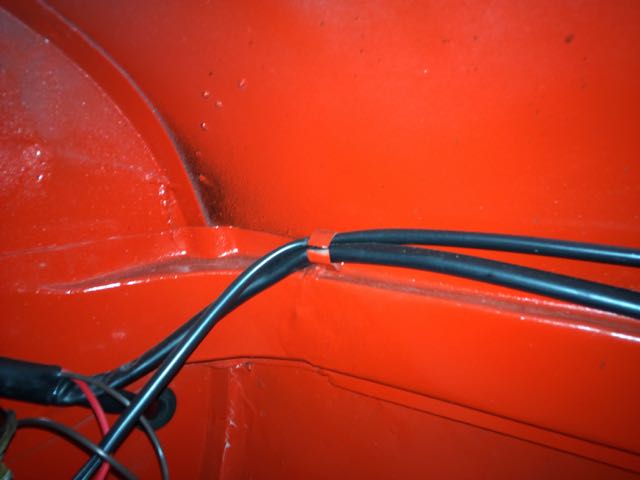 These cars so often get hit in the nose...this one looks great!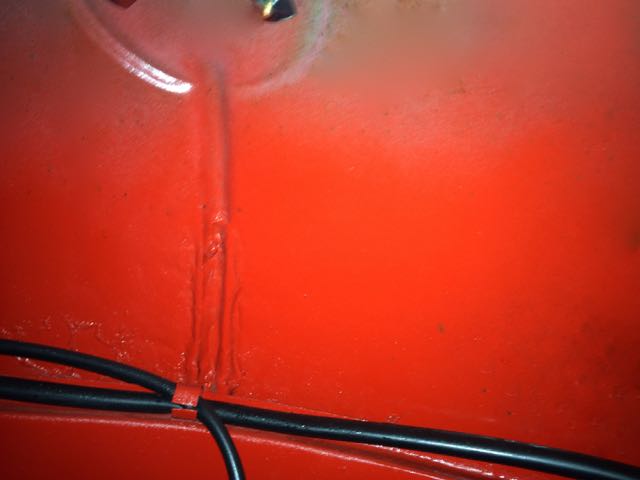 Just the ever so slightest distortion to the inner seam but obviously put back in place by skilled hands.
This is about as nice as they get...from the outside it looks fantastic!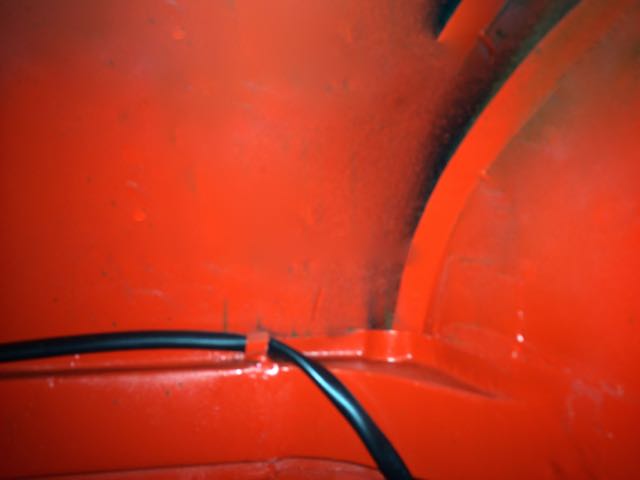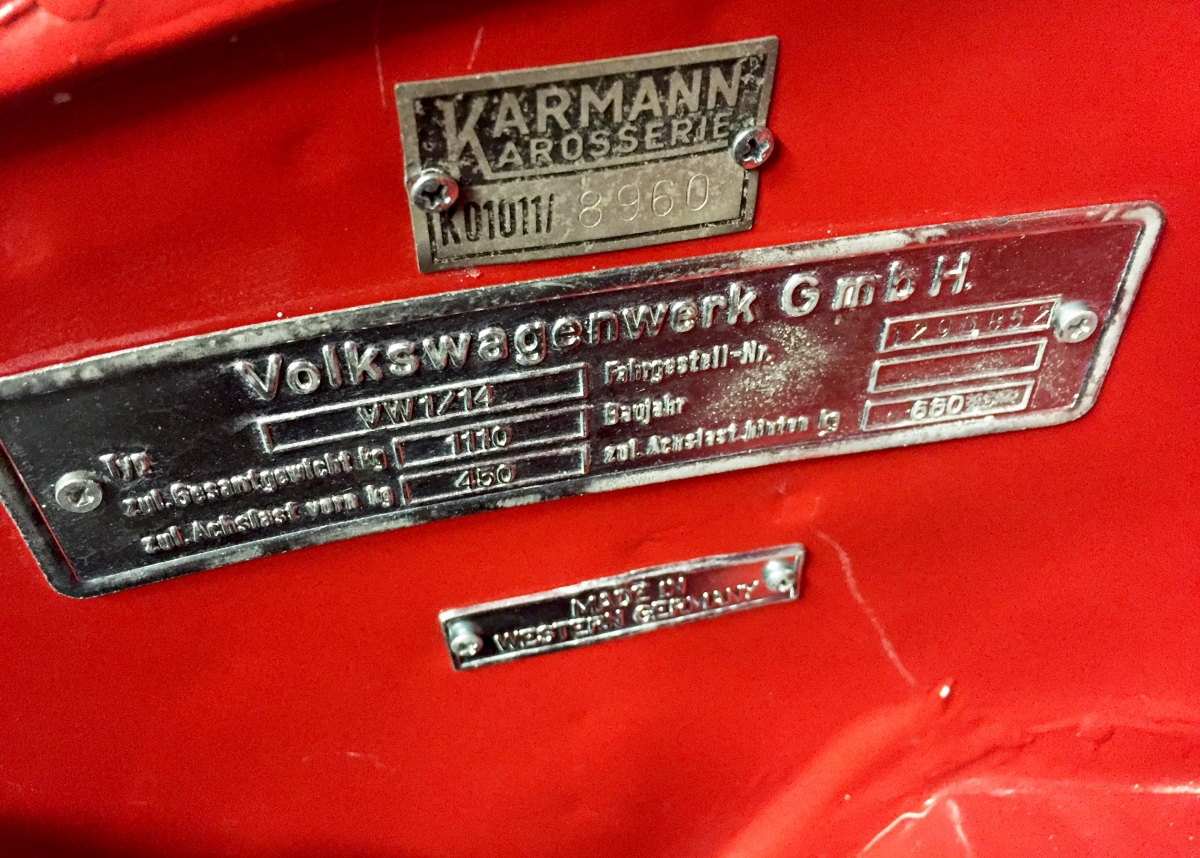 Body tags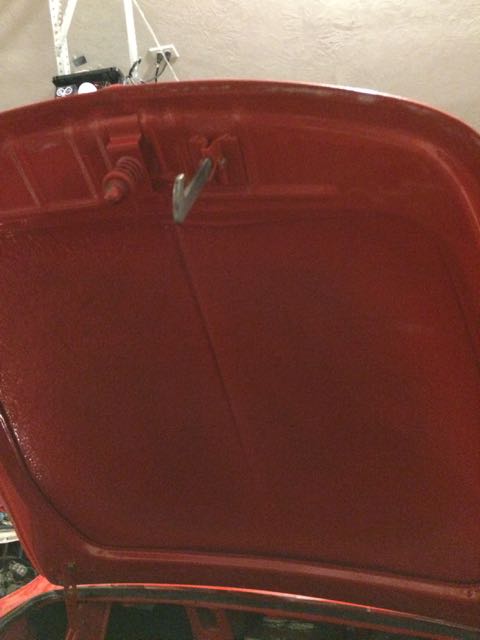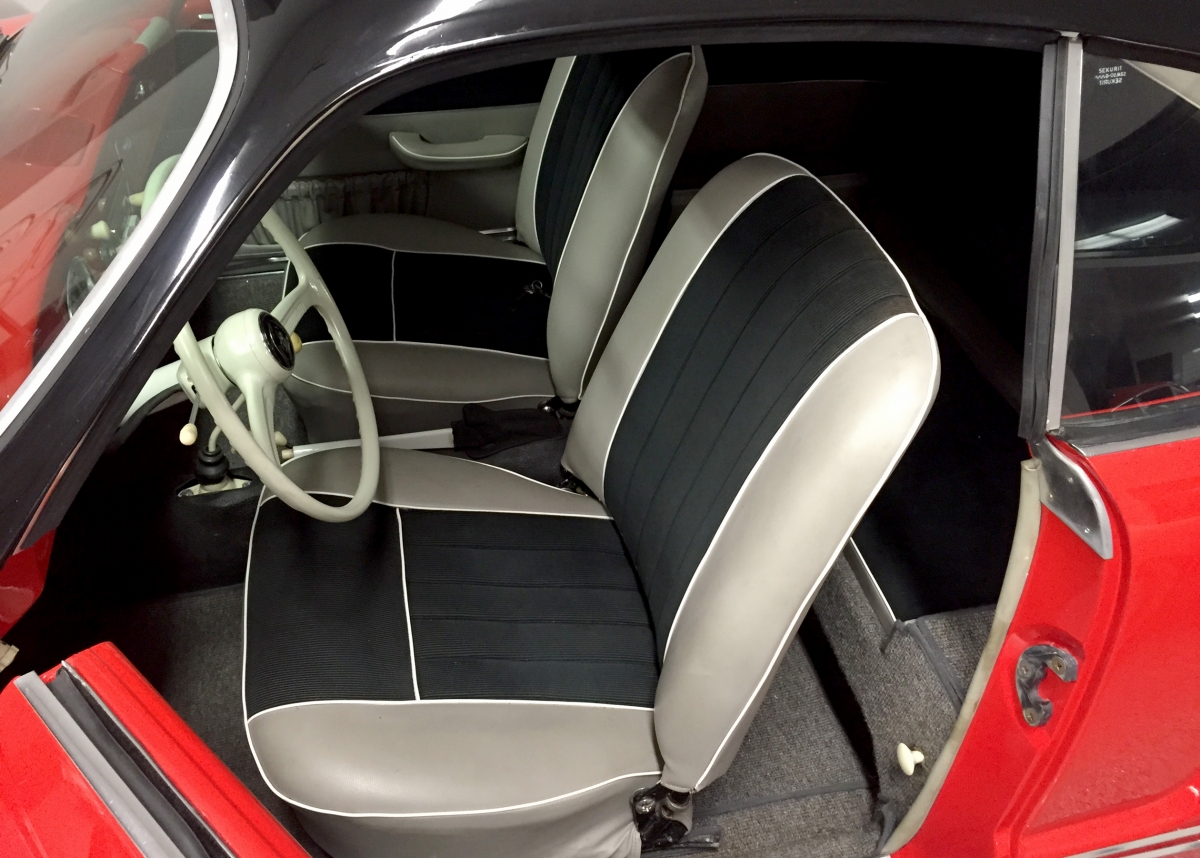 The interior is excellent as well and a very pleasing color combination.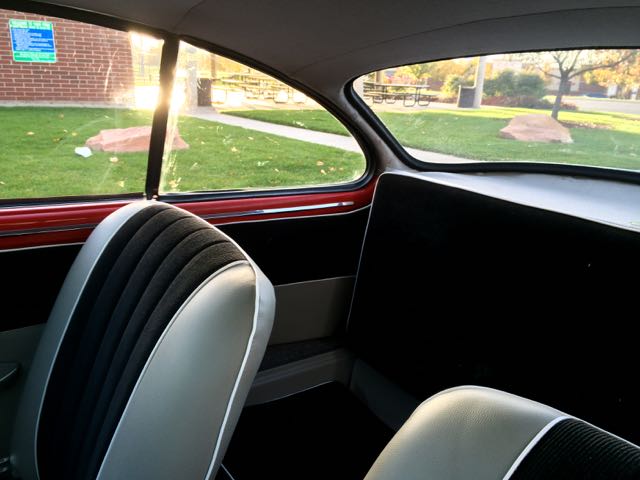 The interior has been wonderfully restored.
Correct early thin back seats.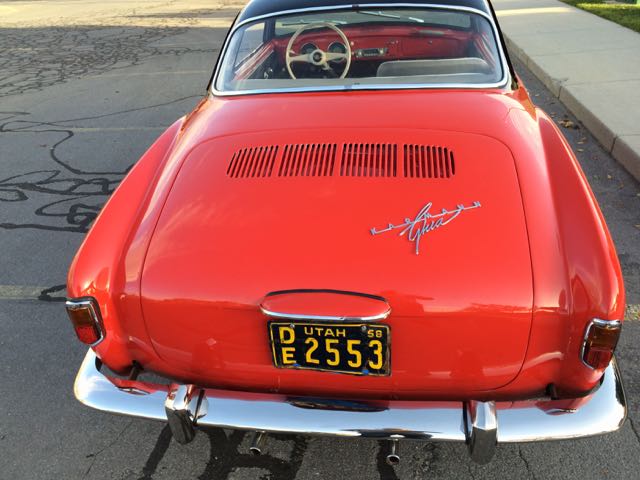 The correct large script on the deck lid (later models had smaller ones)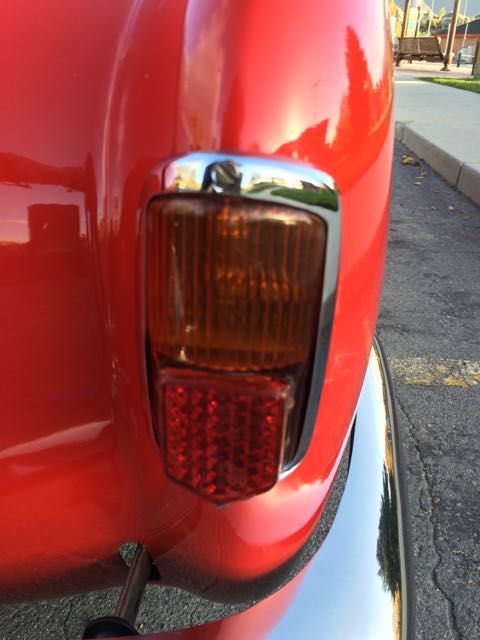 Taillights are in fantastic condition.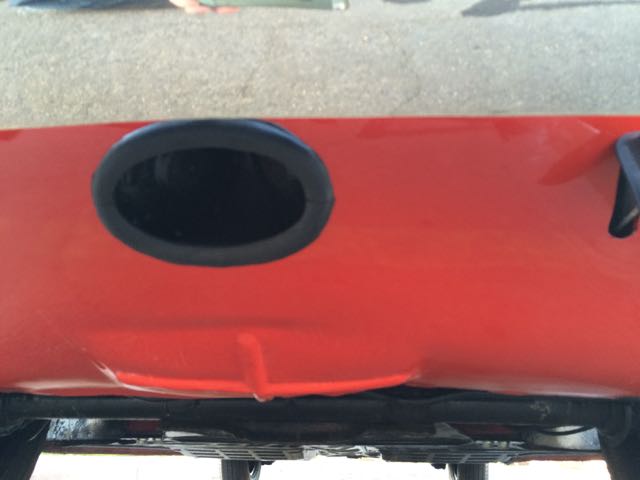 Under the bumper on the front is nice and clean and well painted.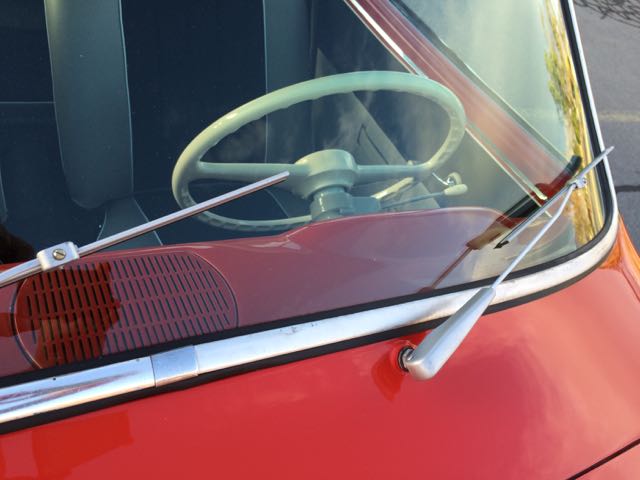 Glass, rubber and trim all in good shape.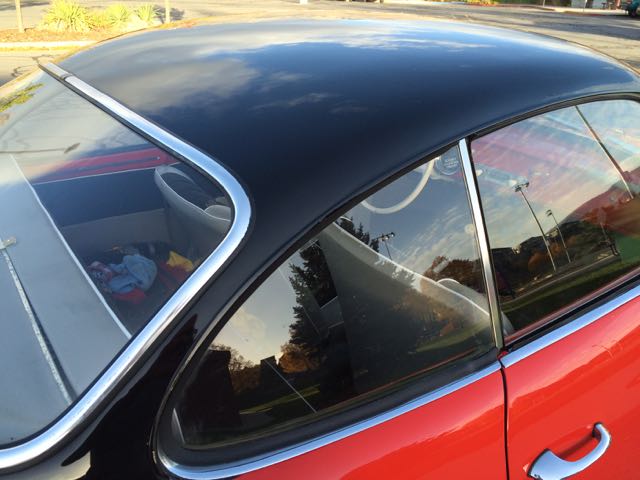 Roof painted in black is a very classy touch.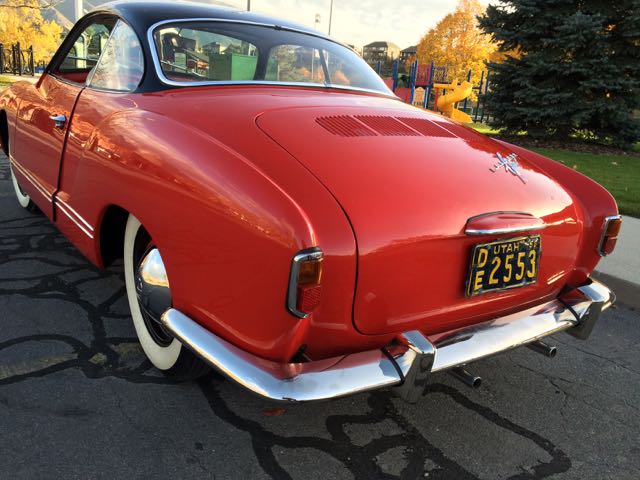 The wide whitewall tires just scream 1950's!
Hood gap is nice...everything looks right.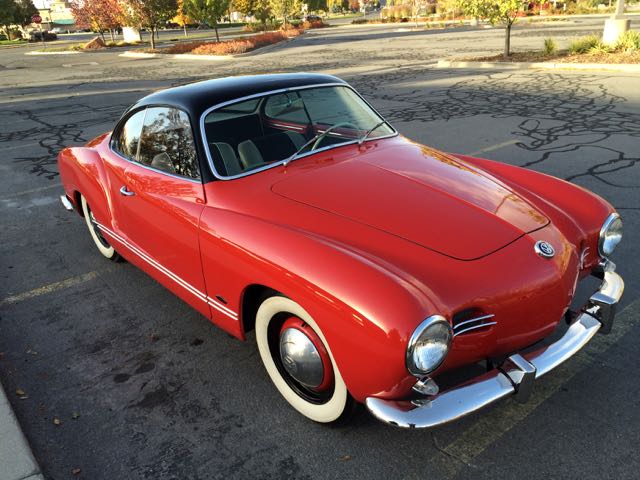 What a stunning ride this is!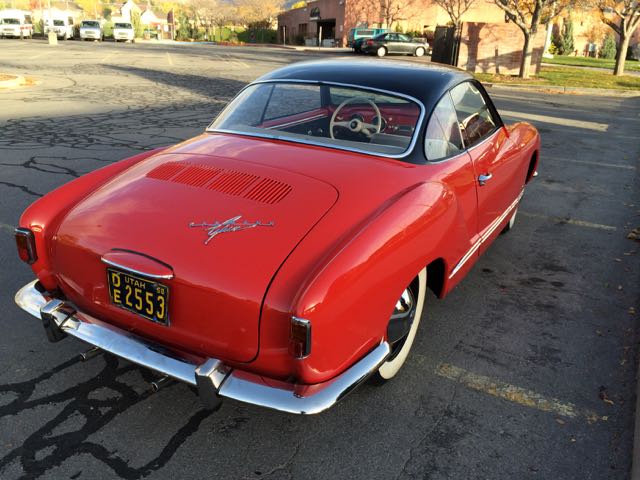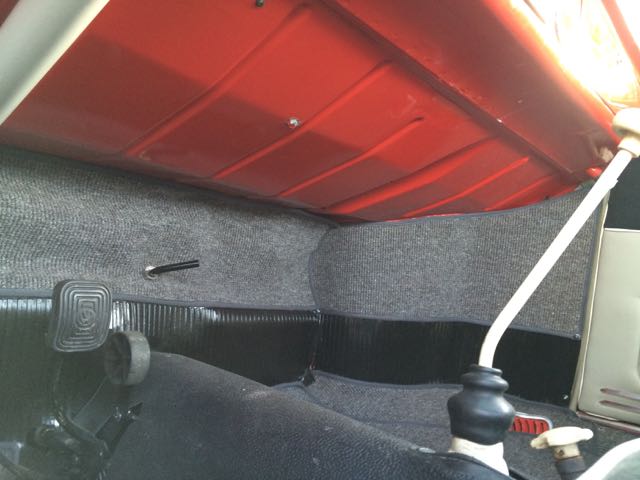 Under dash is super clean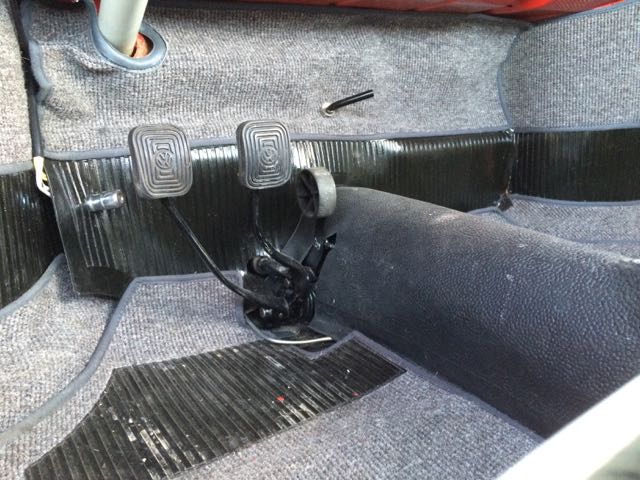 Carpets and mats are in great condition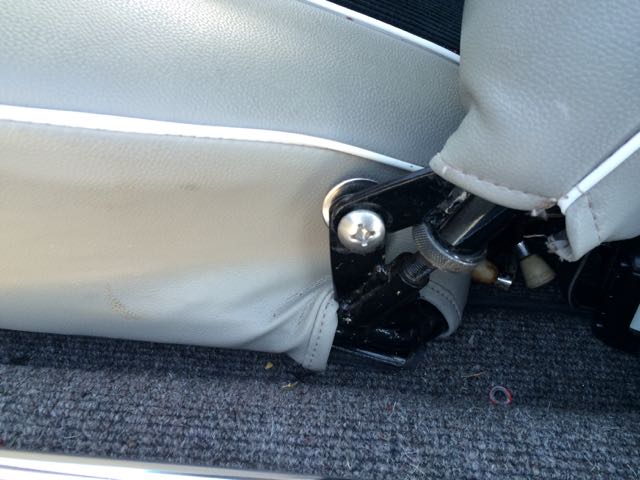 Seat frames are clean and well restored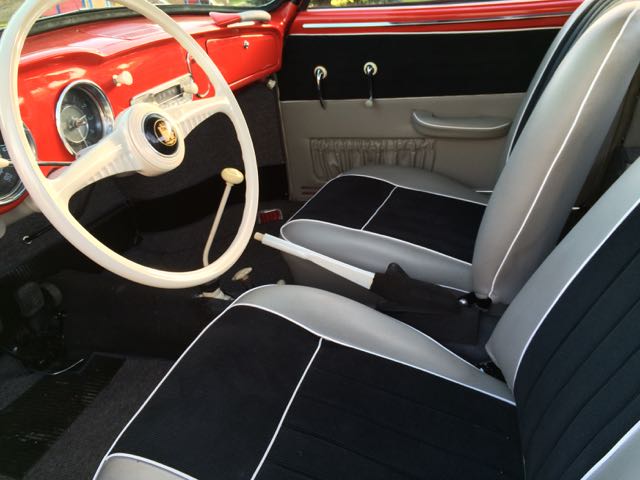 Seats are done in the proper stitch patterns.
Steering wheel is the early Beetle "batwing" style and is fully restored.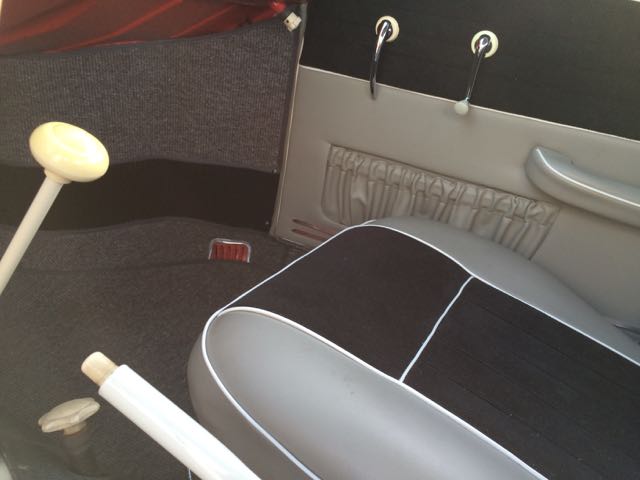 Nice to see the aluminum trim rings around the heater vents ...nice attention to detail here.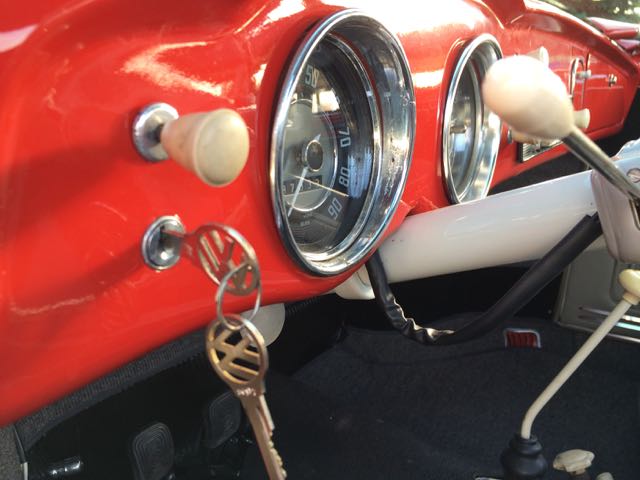 VW logo keys as original...dash and instruments look very clean and proper.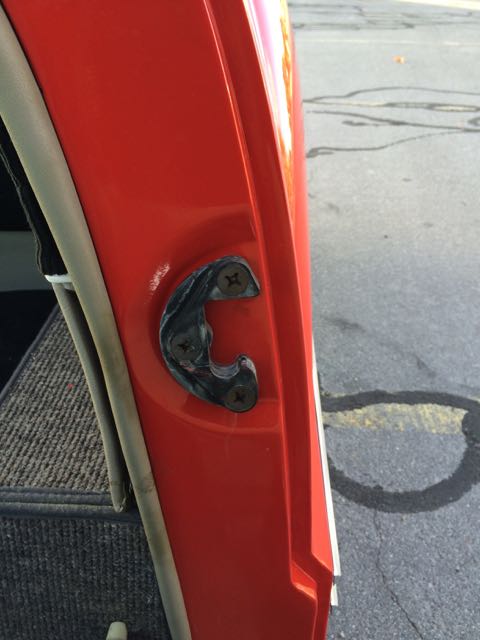 Door jams are clean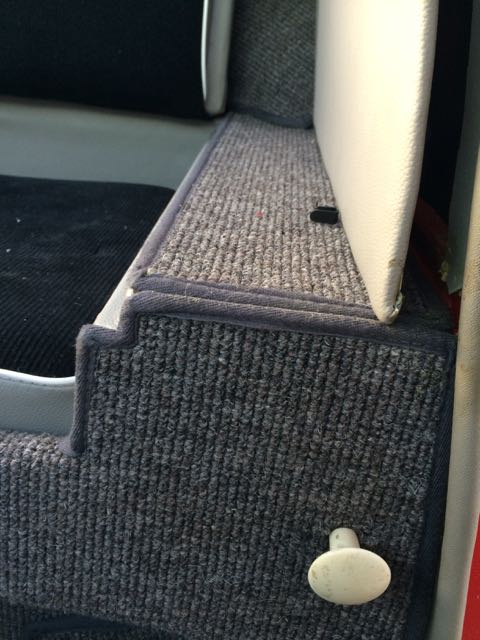 Nice fit to the carpet in the back here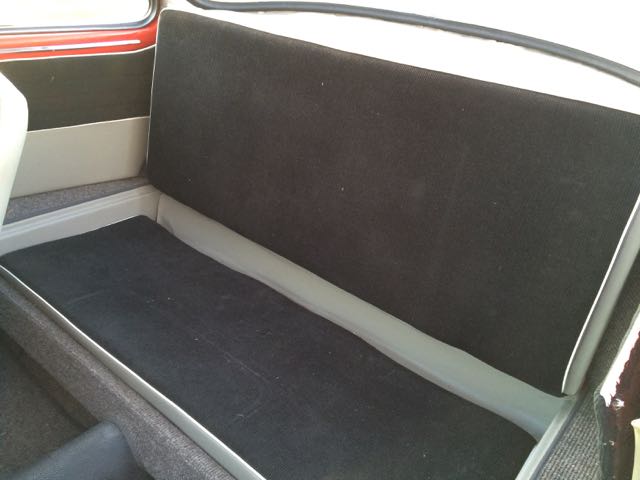 Rear seat looks great. Material is the correct courderoy type design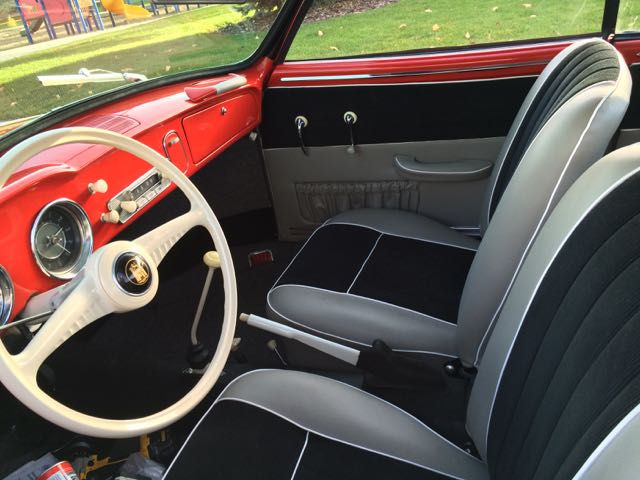 Lovely!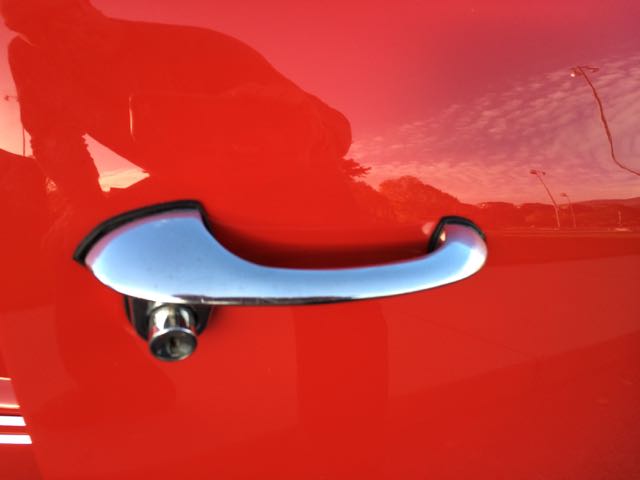 Handles and all chrome looks very clean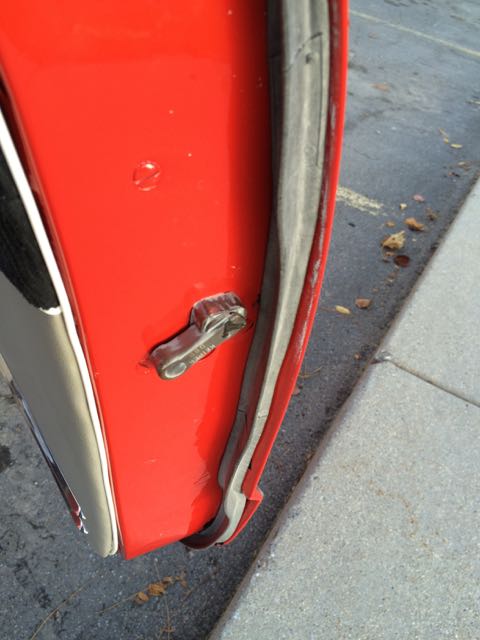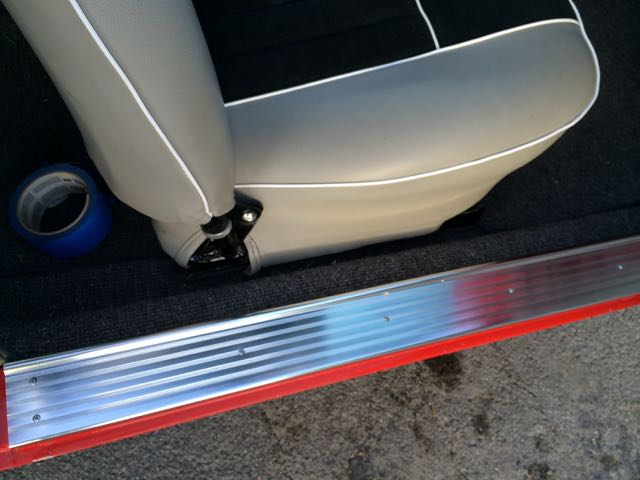 Door sills are excellent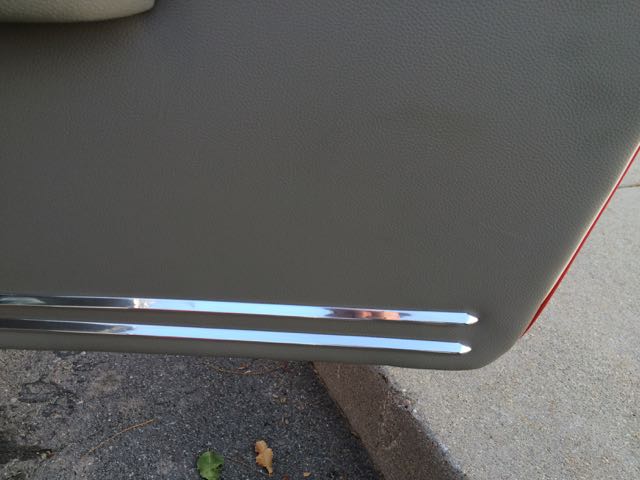 Proper trim on the door panels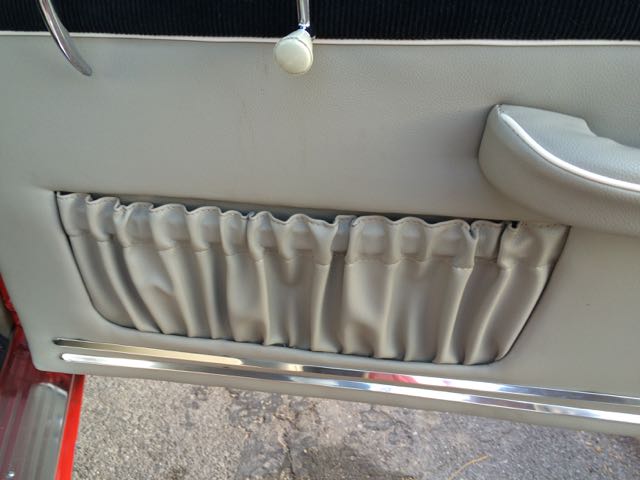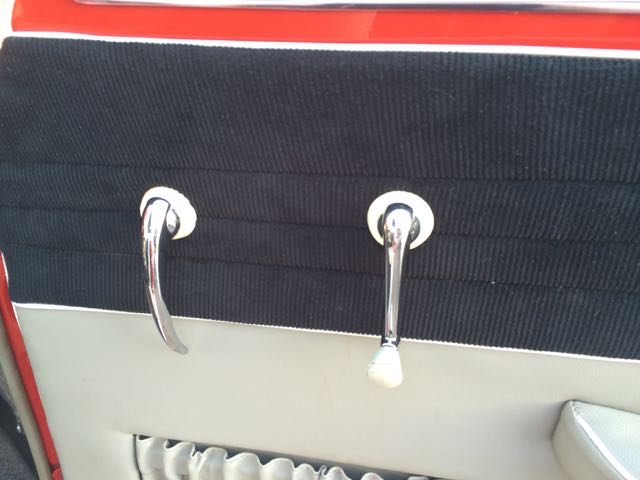 Nice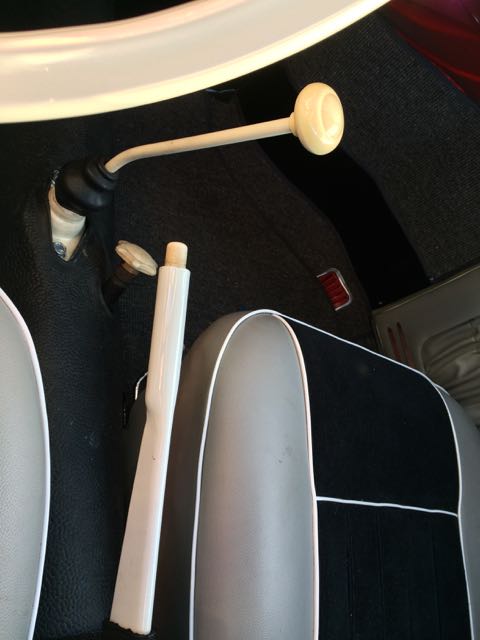 Shifter and hand brake are very clean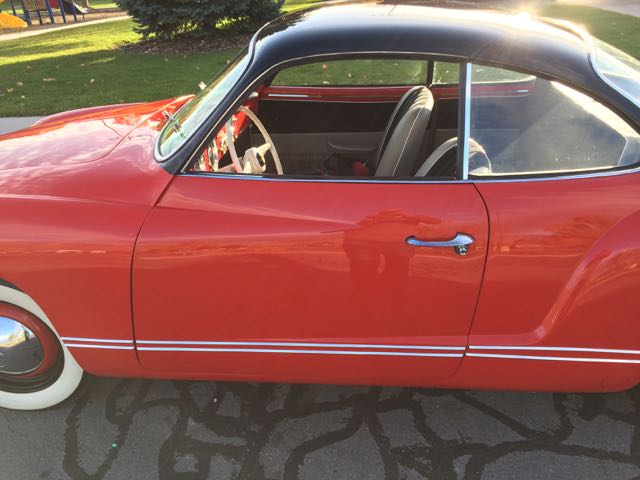 Nice door gaps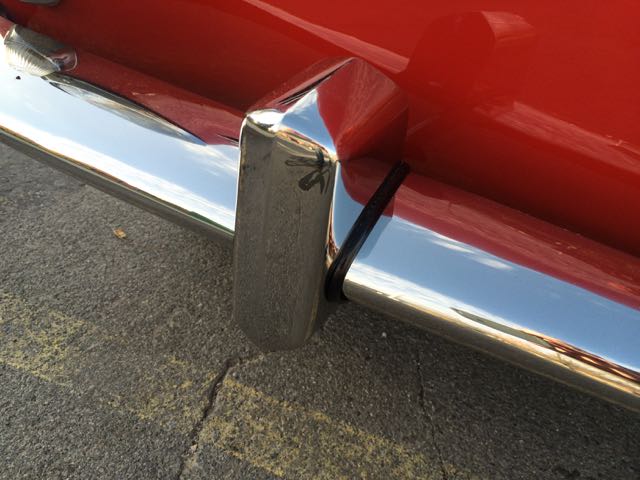 Correct short bumper guards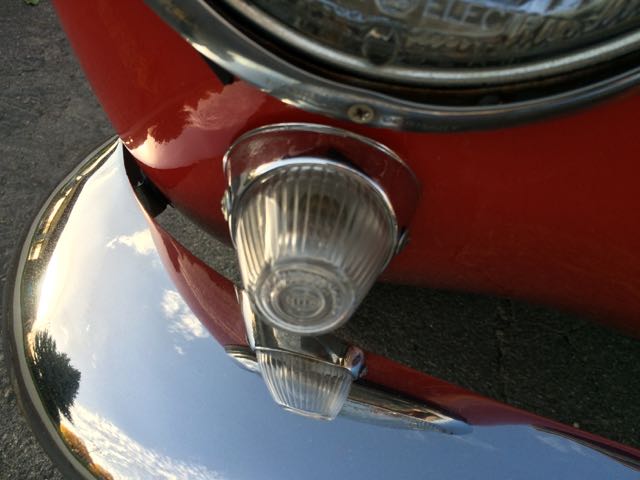 Hella lenses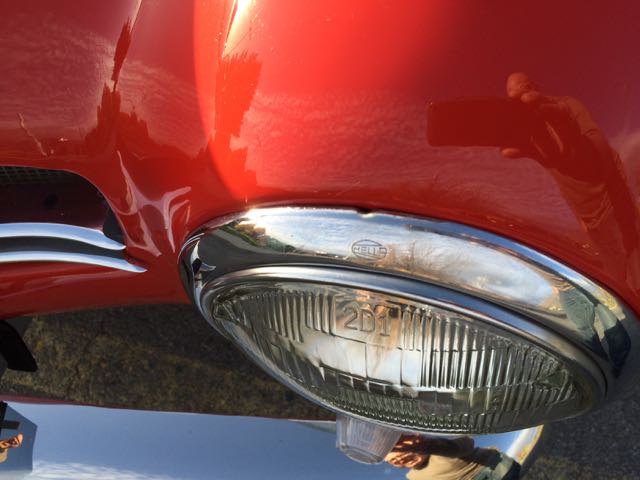 Hella headlight rings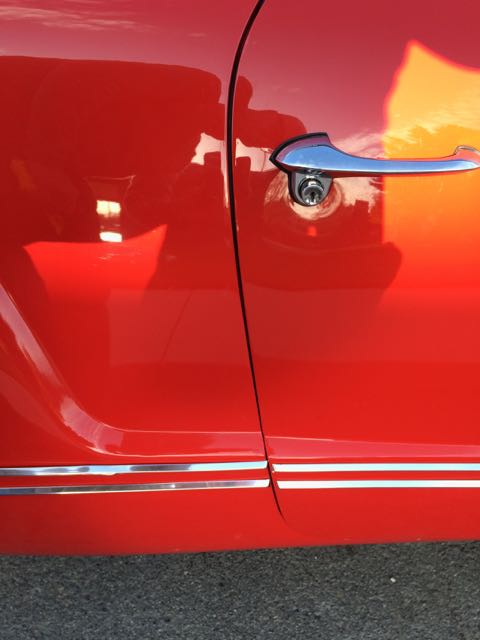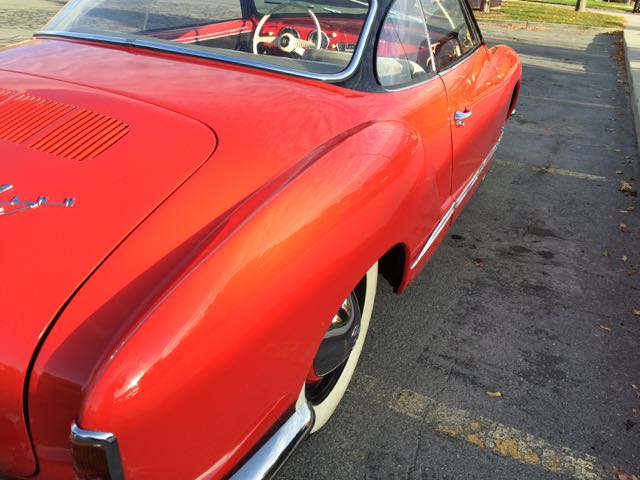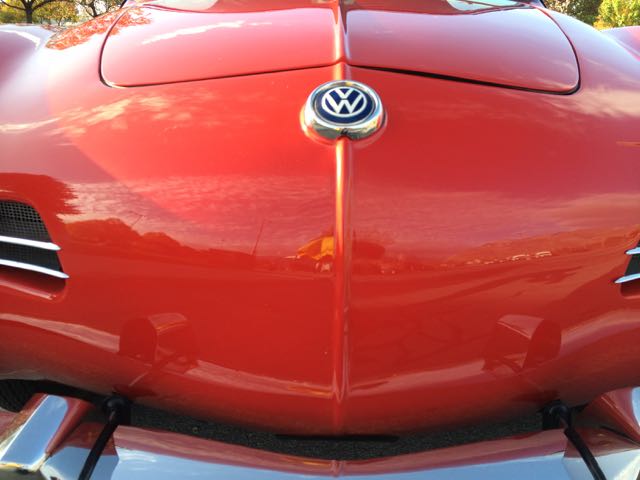 Superb nose on this car!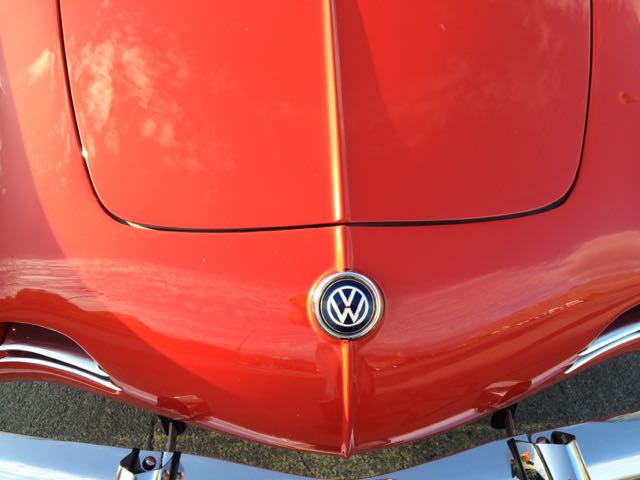 The proper enamel badge in place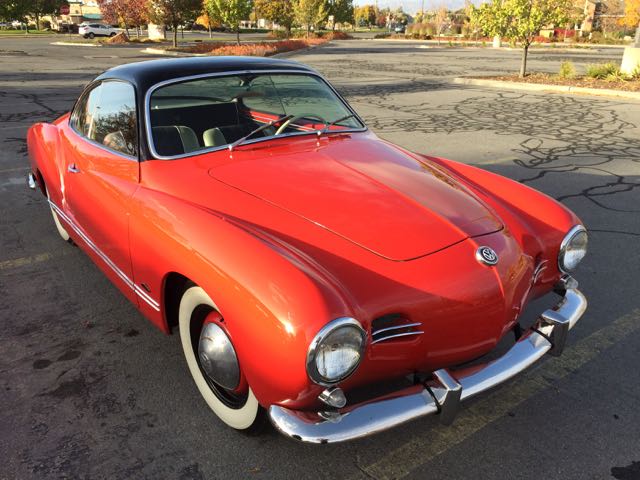 She is a stunner for sure.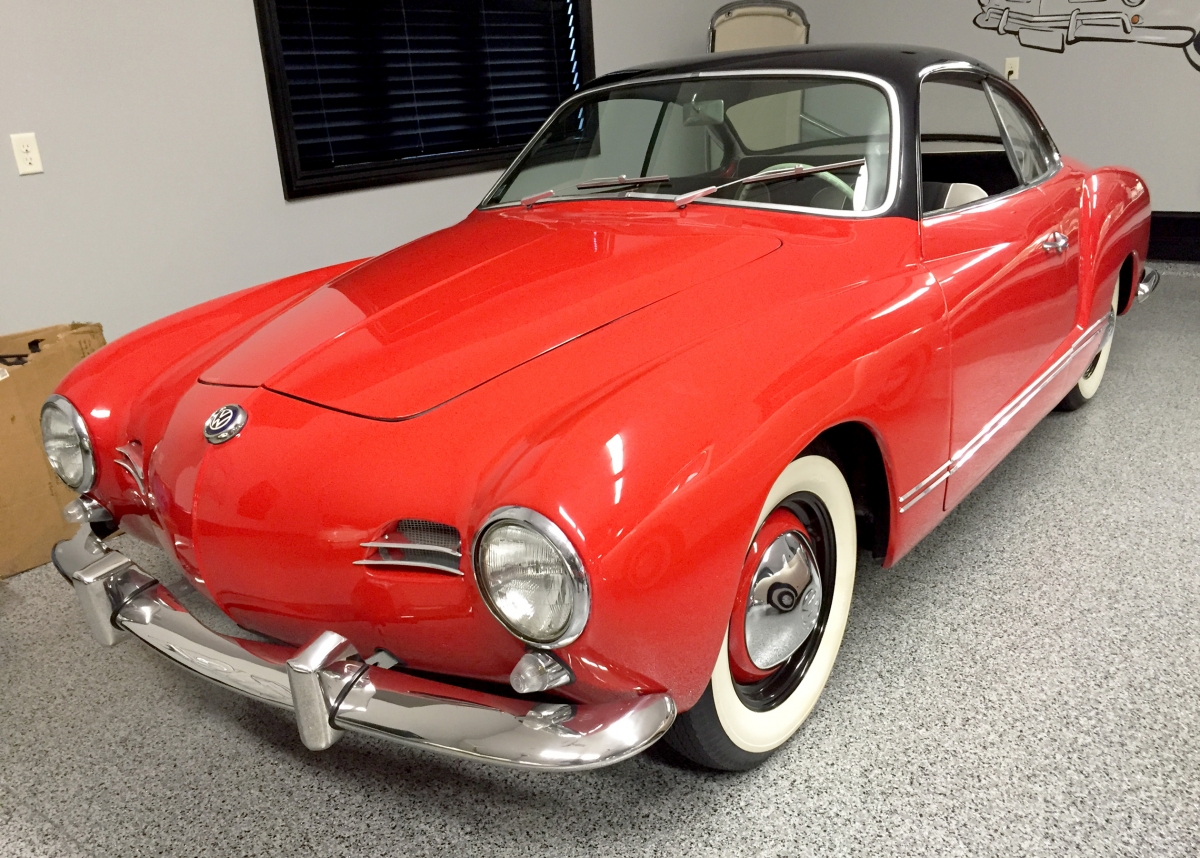 Very clean, very solid, very pretty and very well restored.
Early car as well...these Ghias are definitely on the climb in value and it is little wonder why>
Just look at that sweet machine!
Asking
$42,750 obo
---
For More Info...CALL
951-767-1600
or email oldbug@earthlink.net
---