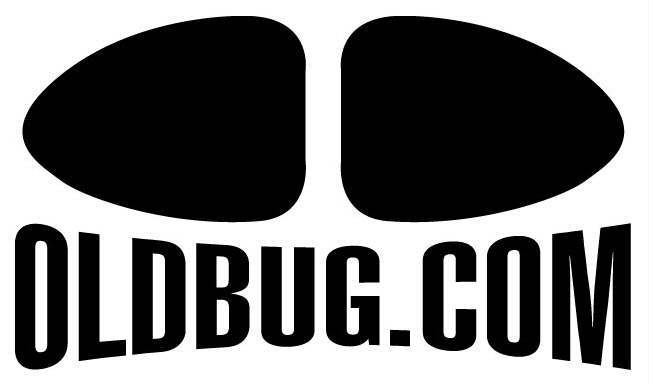 1959 VW 23 Window Deluxe Microbus For Sale
---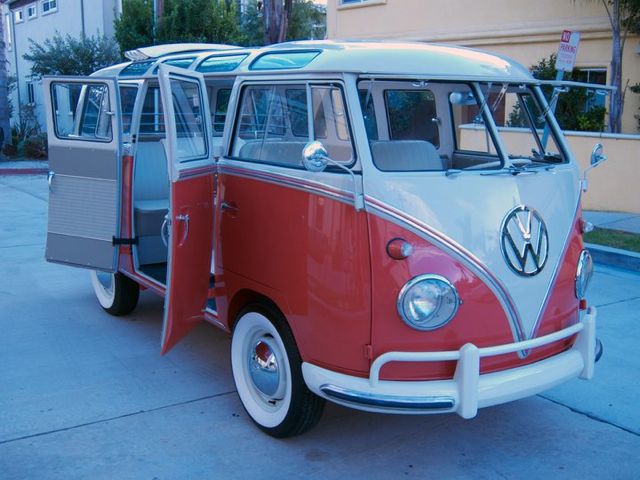 This 1959 23 Window Deluxe has just had a full top to bottom restoration and it is really beautiful.
It is located here in Southern California and it is ready for a new home!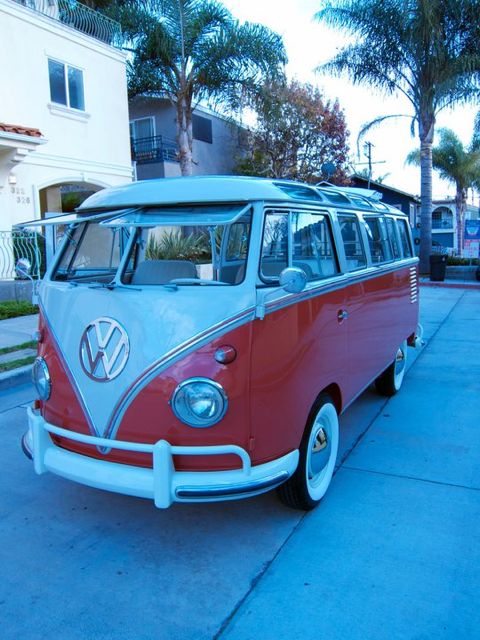 Sealing wax red and beige grey paint colors...the absolute classic combination.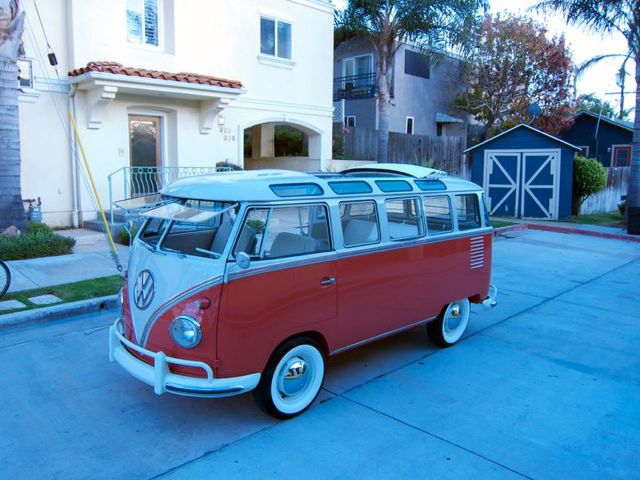 Safari windows...the big sunroof, the whitewall tires...dream car!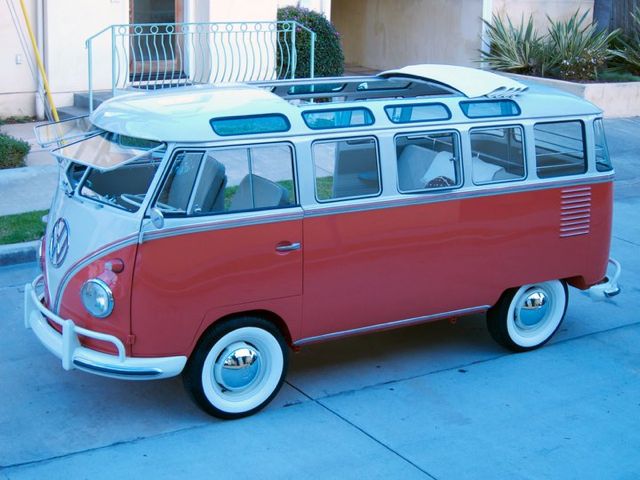 Paint and body look excellent...nice fit and finish inside and out.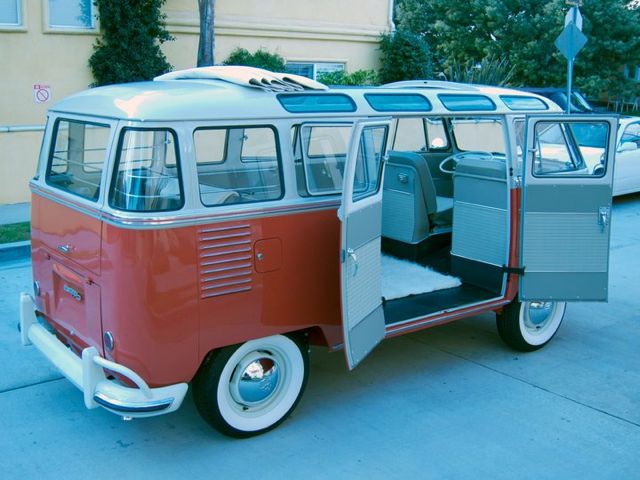 Interior done in nice grey two tone.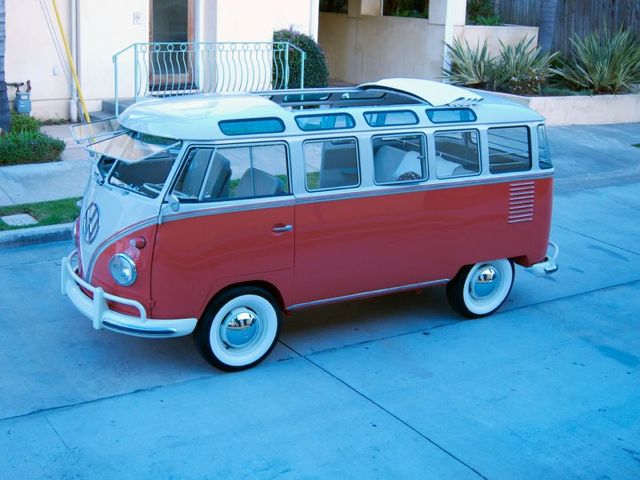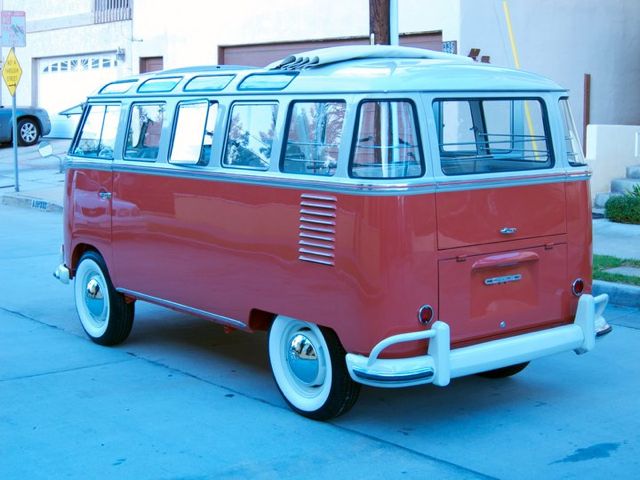 1959 was the first year for the "towel rail" bumpers.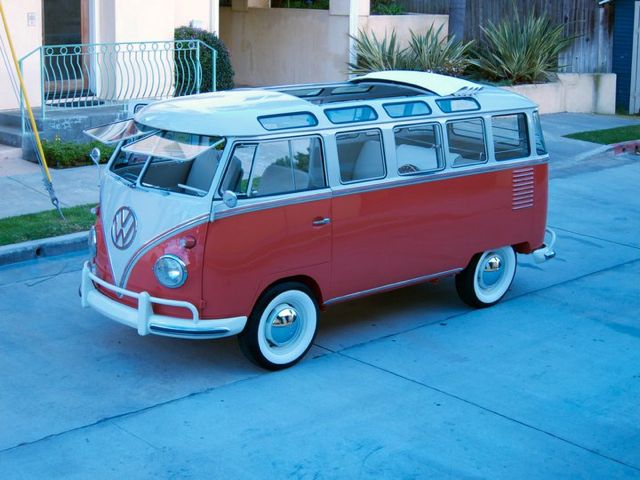 Very attractive Bus.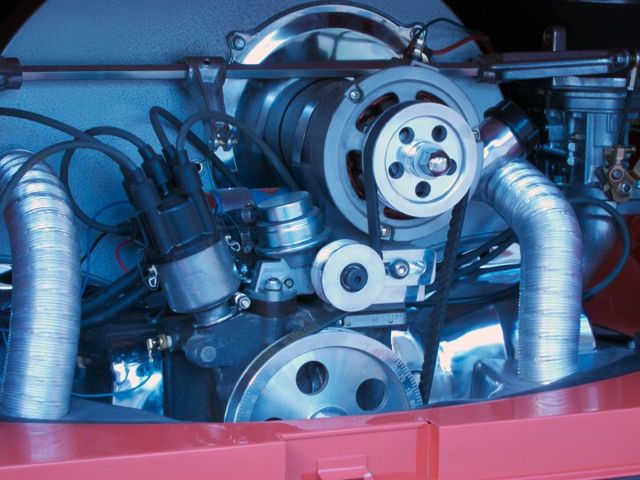 Out back is a little surprise...more on this later...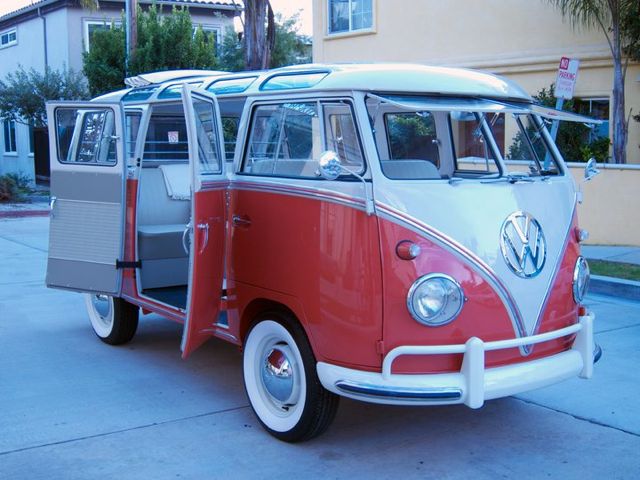 The Bus, while it appears totally stock and proper, is not 100% correct.
The total "purist" collector may decide to pass as the drivetrain is not original and there are inconsistancies
with some of the body elements for the year of the Bus.
These are minor details such as door hinges, dash details, etc...the body is a blend of panels
but only the "Guru" will notice this. 99% of the world will see it for what it is...a beautiful Bus.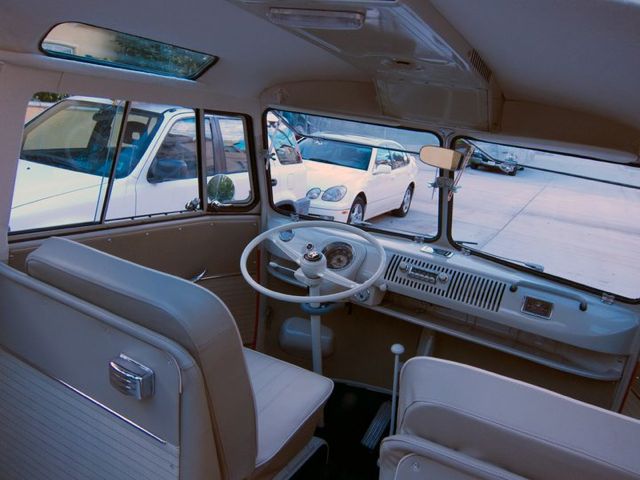 Desireable walk through front seats!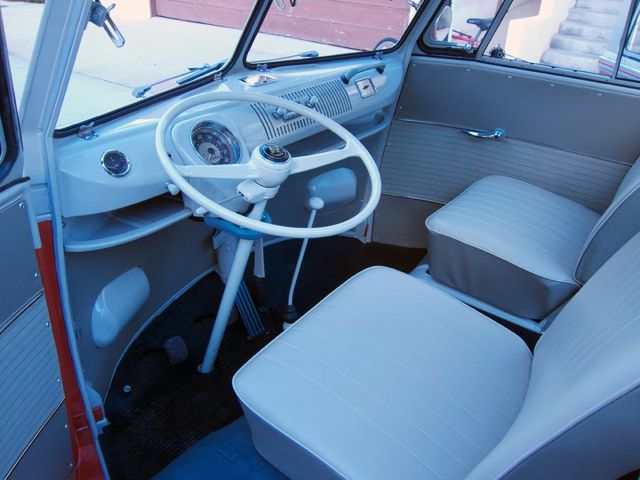 Very clean dash and inside.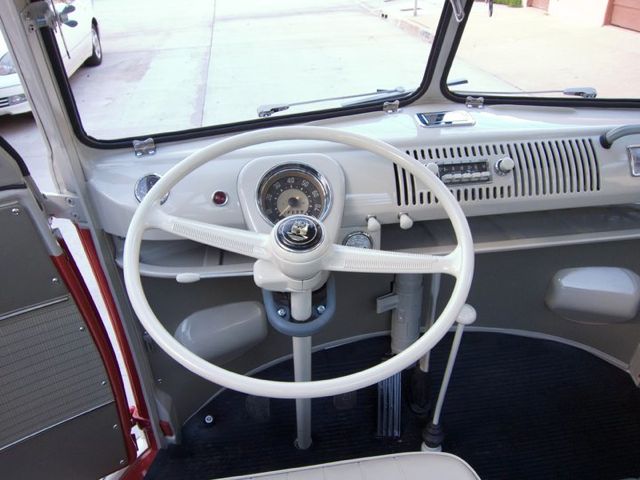 Restored steering wheel, factory radio, tasteful addition of an oil temp gauge in the parcel tray.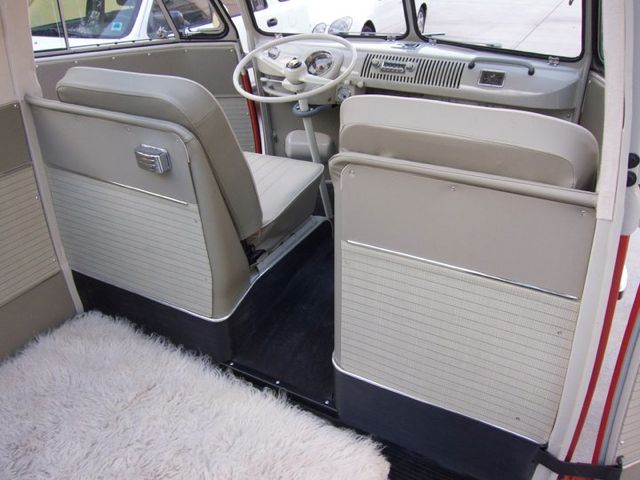 Gotta love the walk through!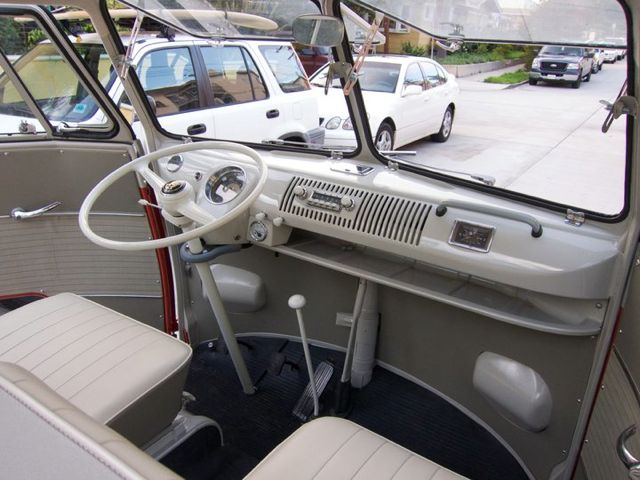 Safari's open...lets go!!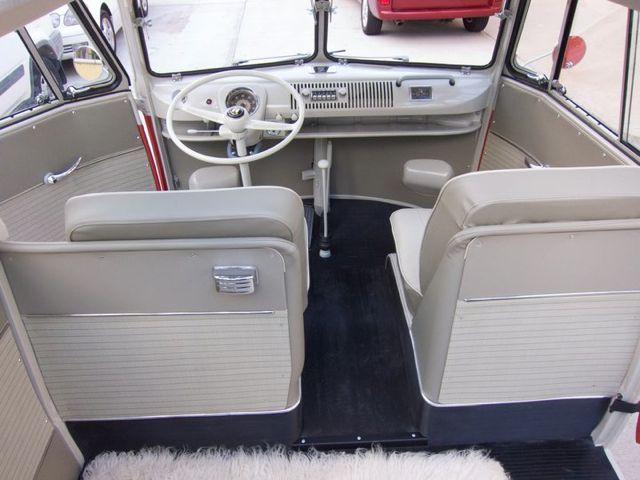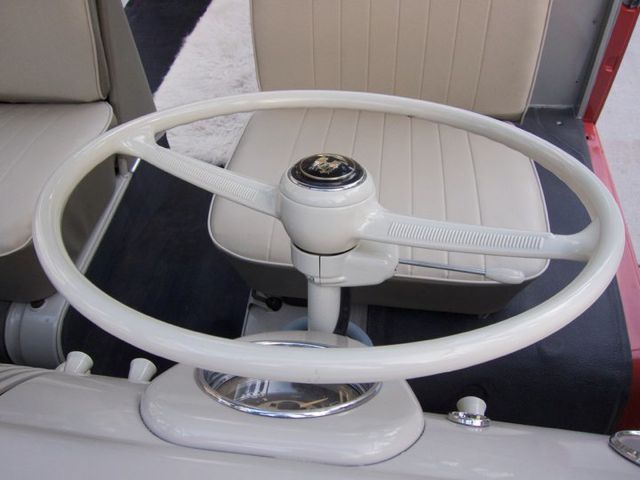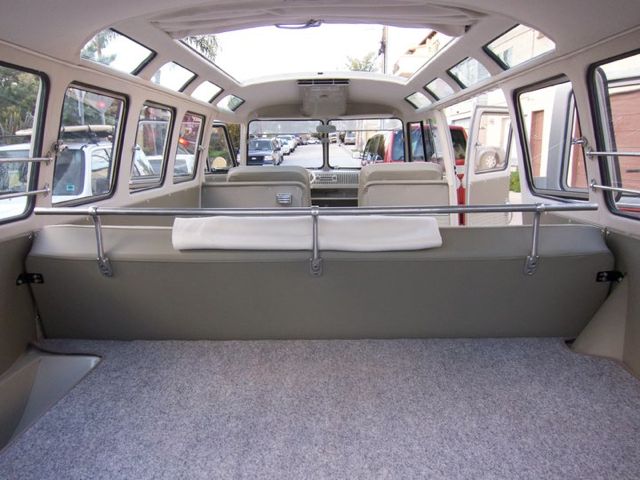 No other car has a view like this!!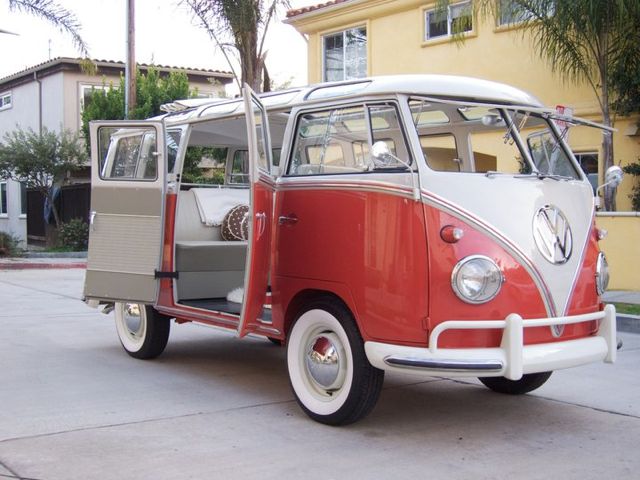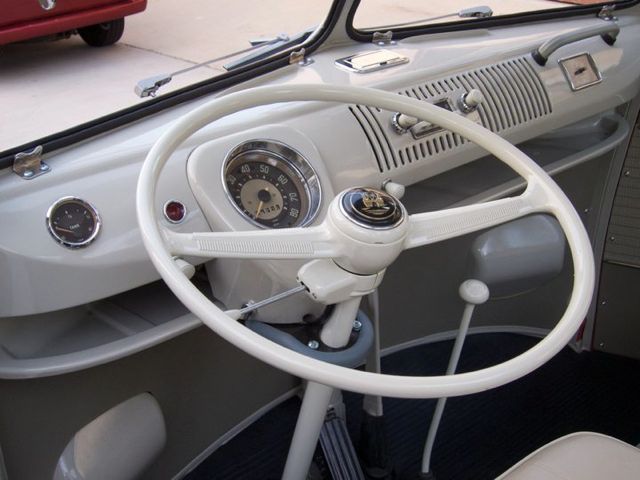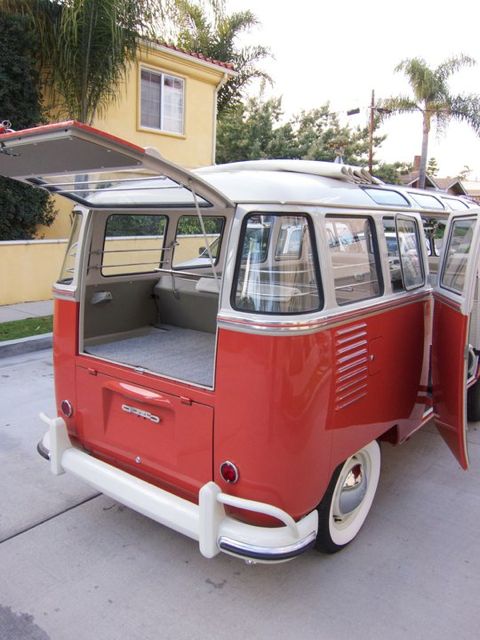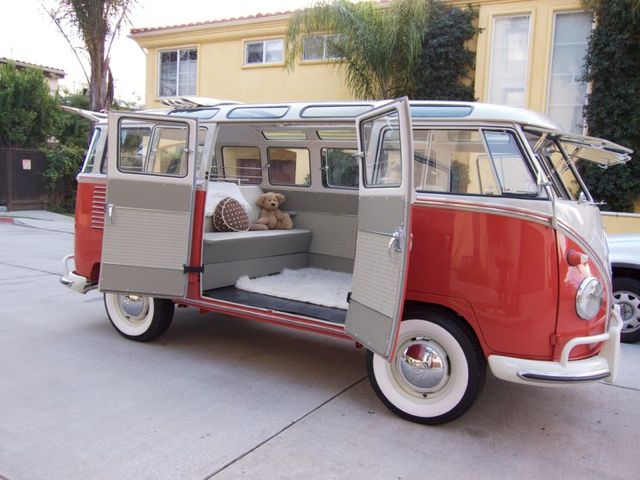 Currently the interior is done without a center seat.
The owner has stated that if the sales price is strong enough, he will supply a correct center seat upholstered to match.
So keep this in mind when it gets down to the negotiations.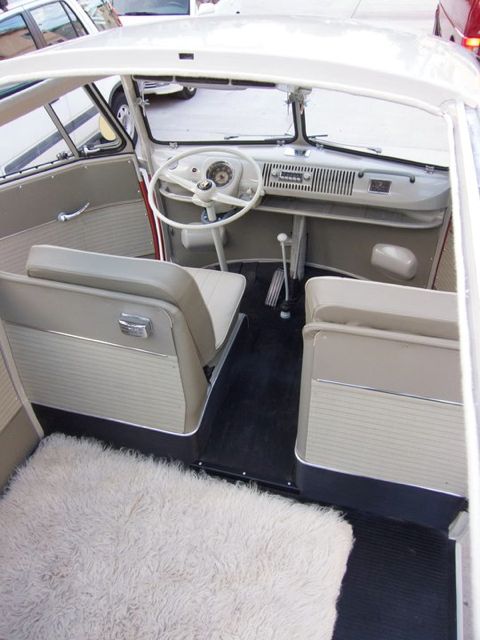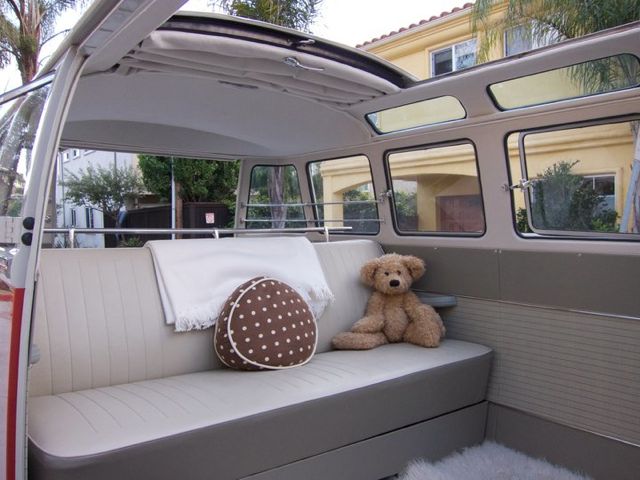 Teddy bear not included!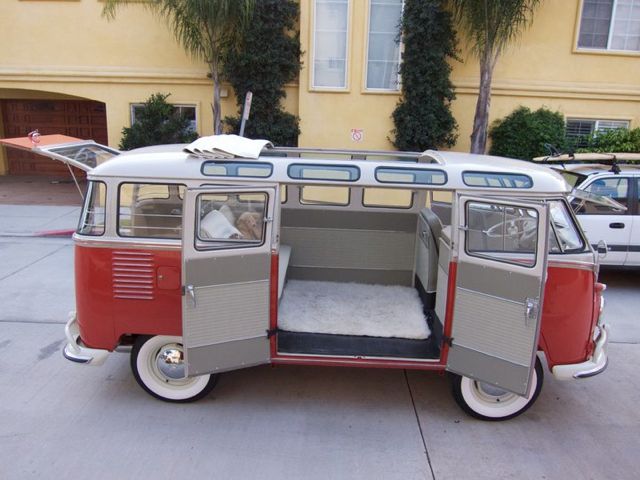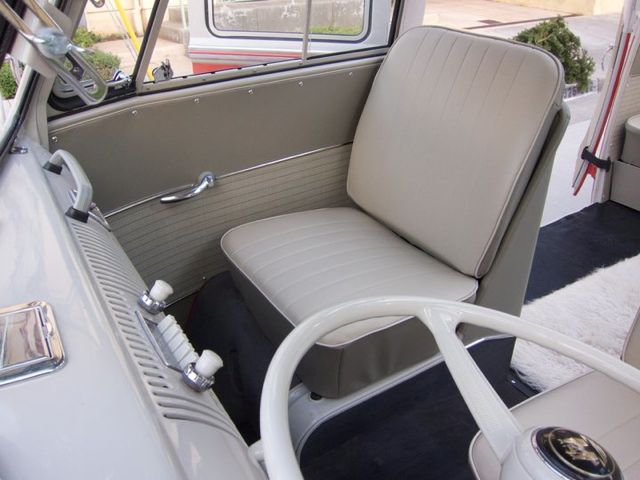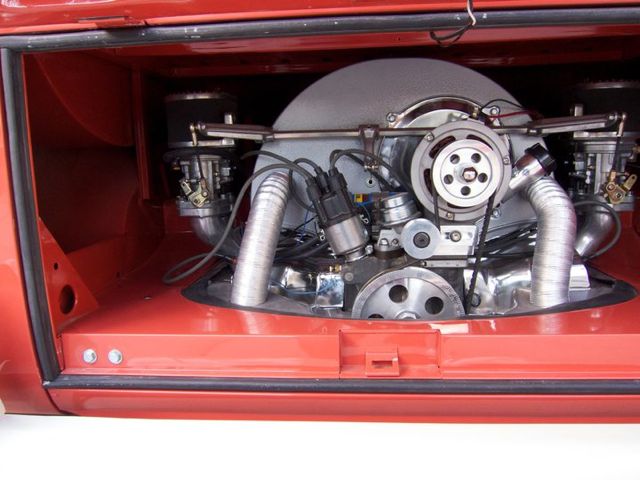 Back to the engine... not a stocker!
This mild performance motor is freshly built and runs fantastic...with a huge jump in power over the stock 36 horse!
12 volt electrics as well,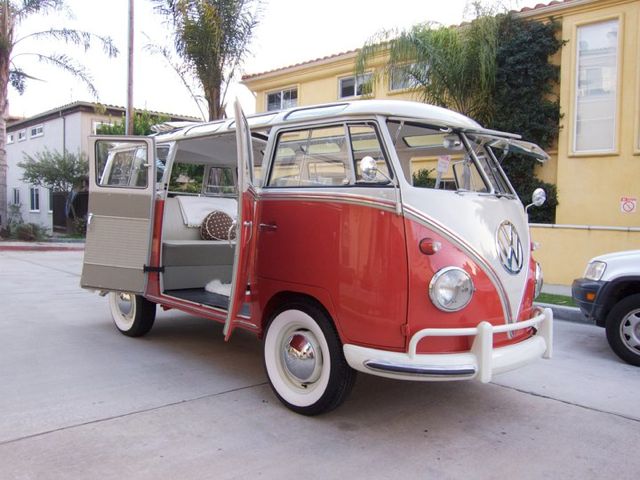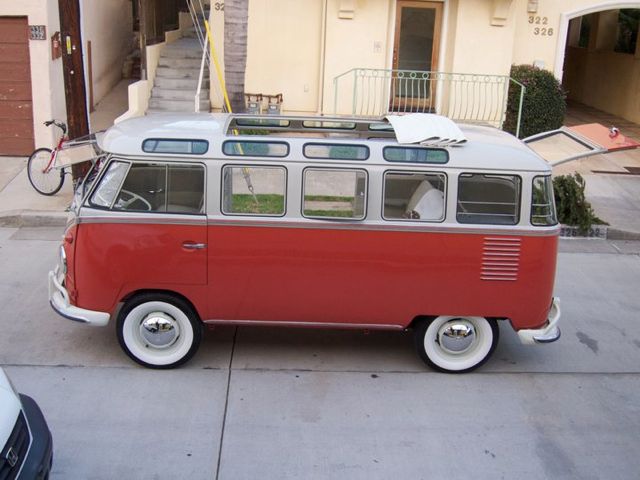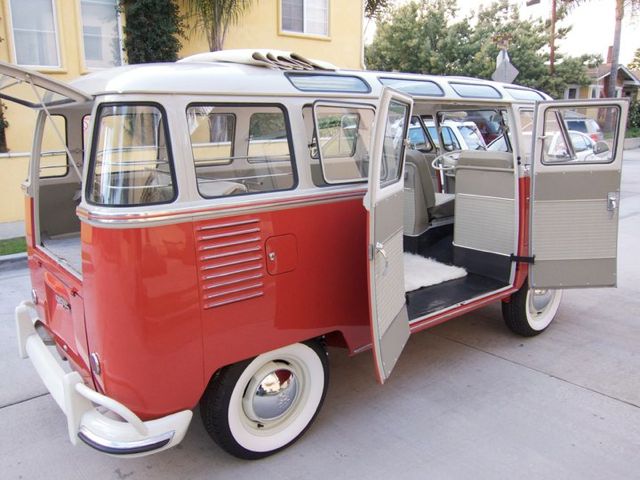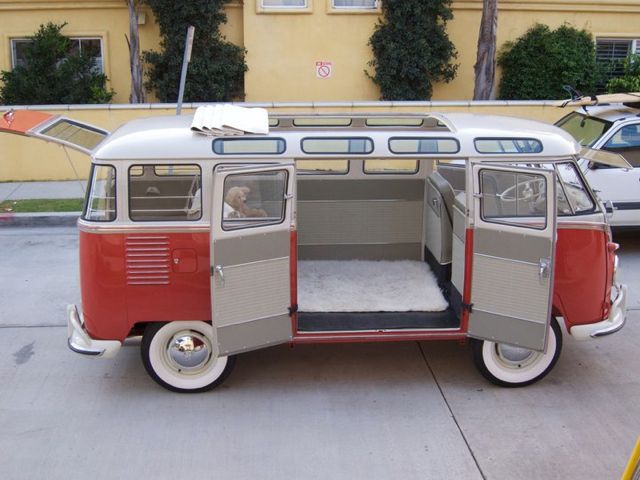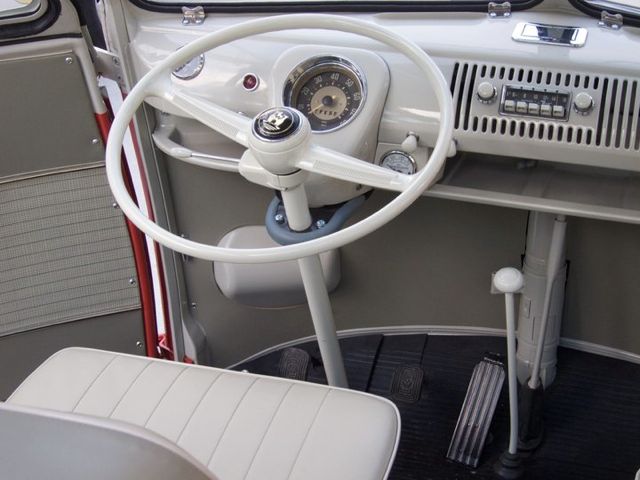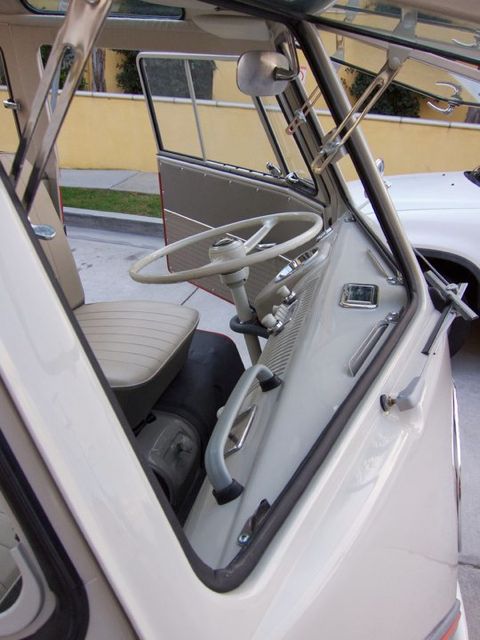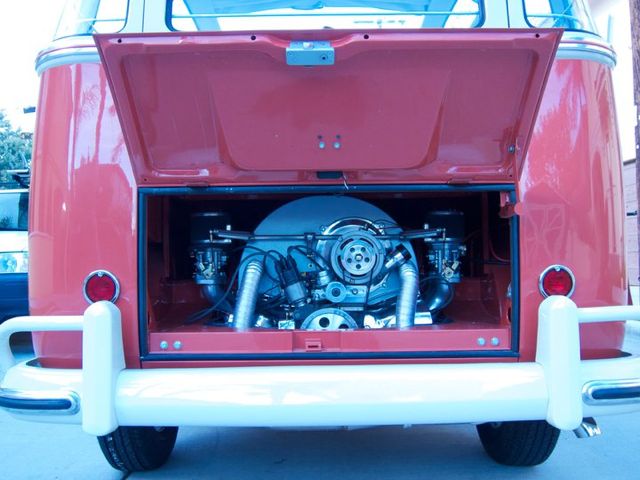 Looks VERY clean in the engine room by the way!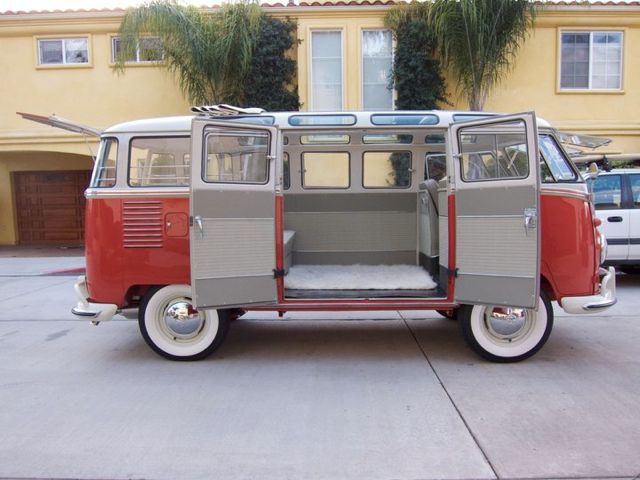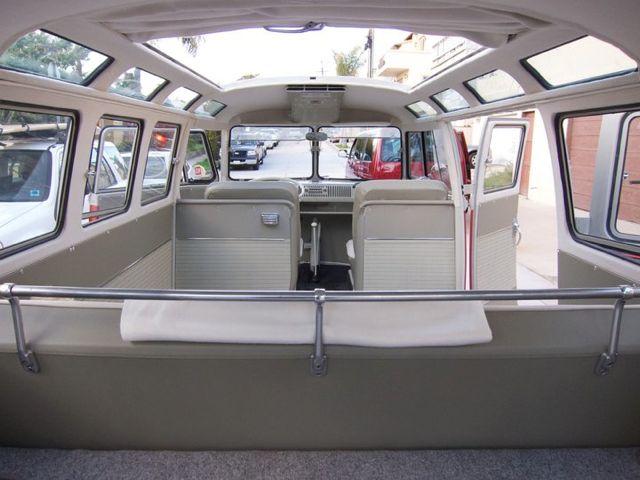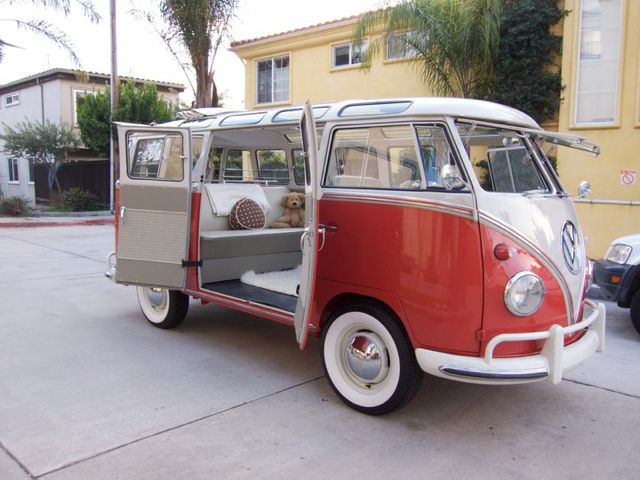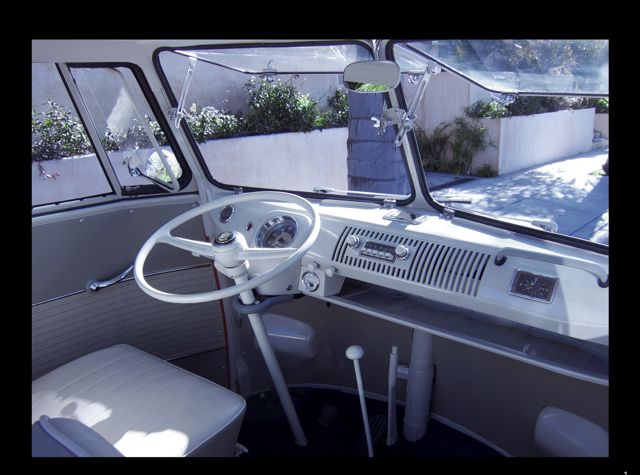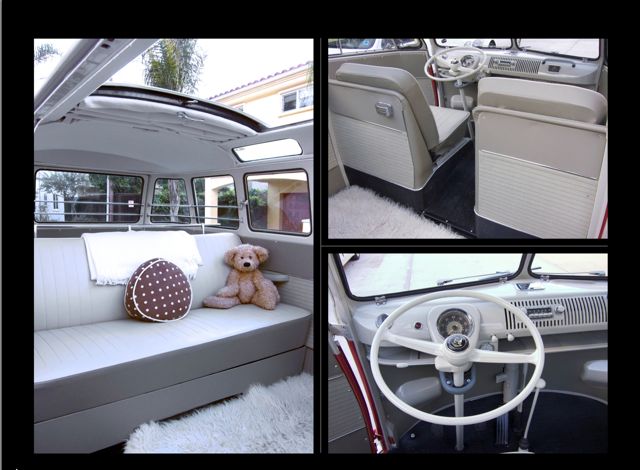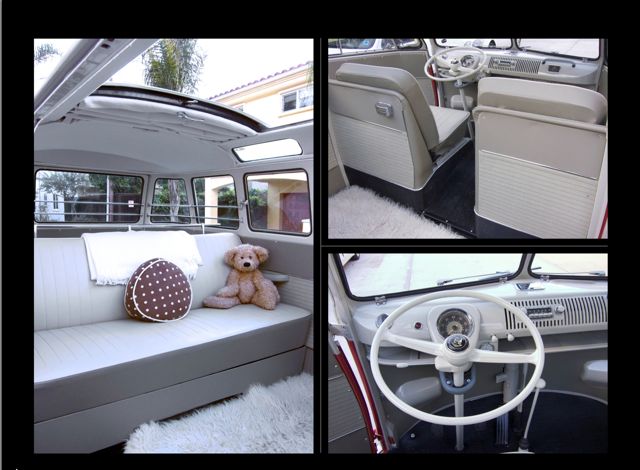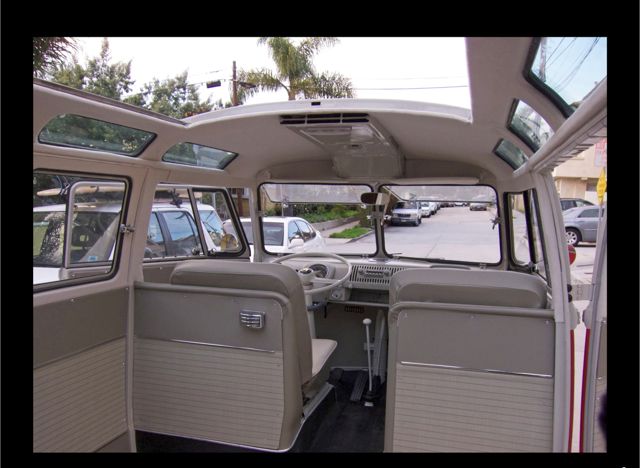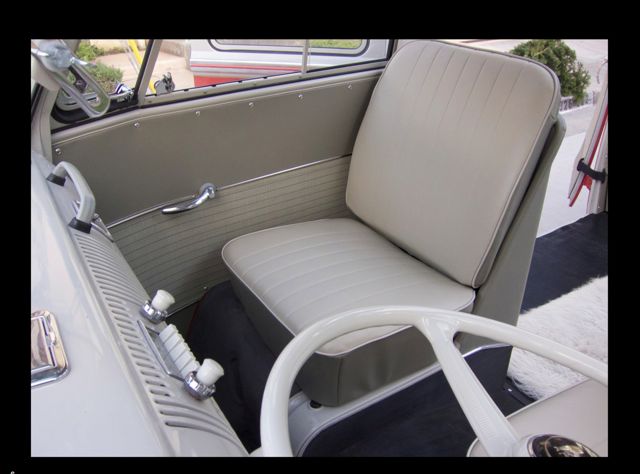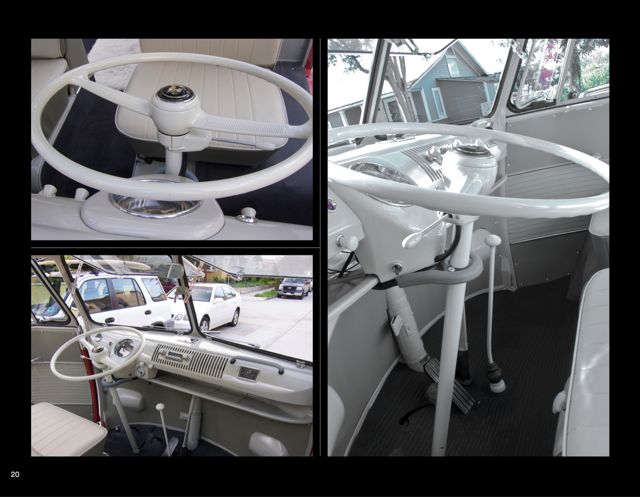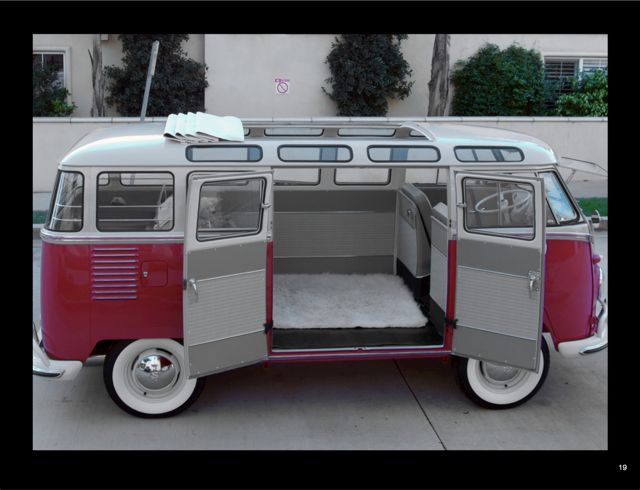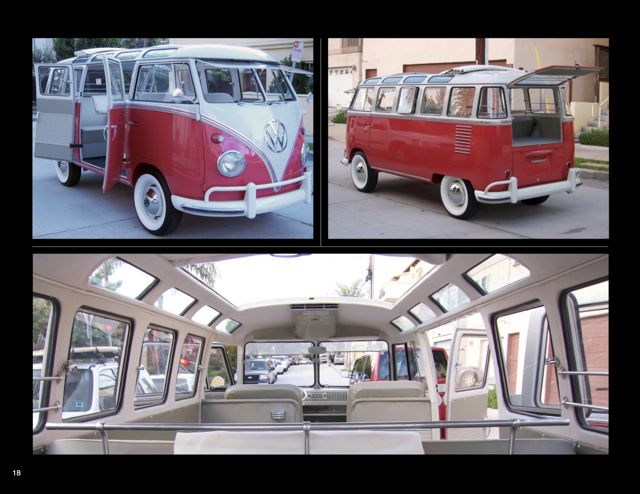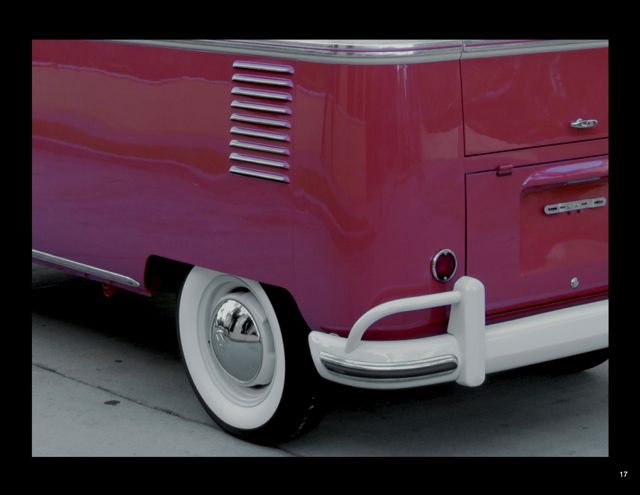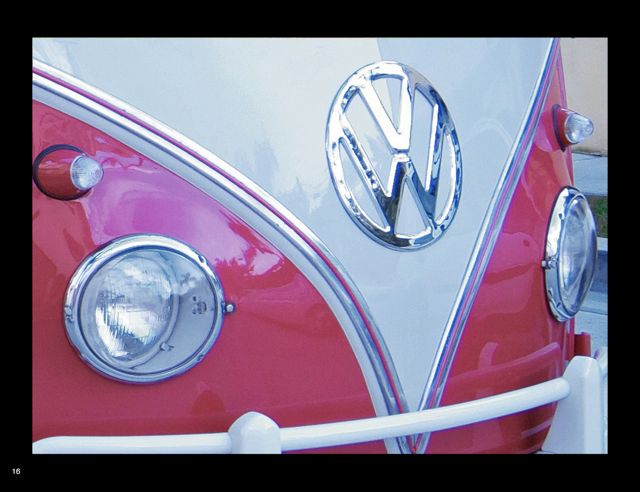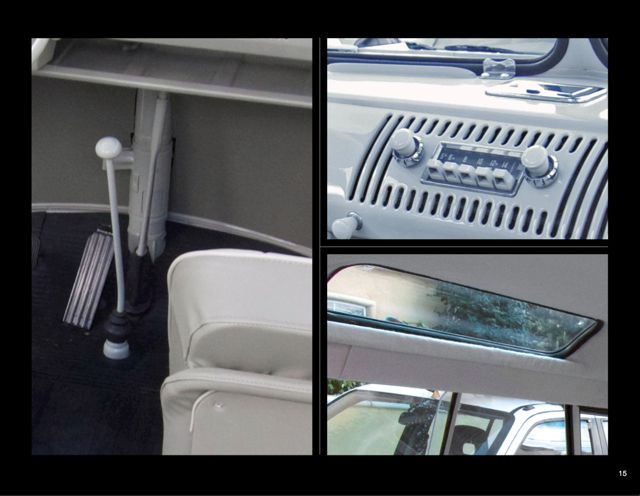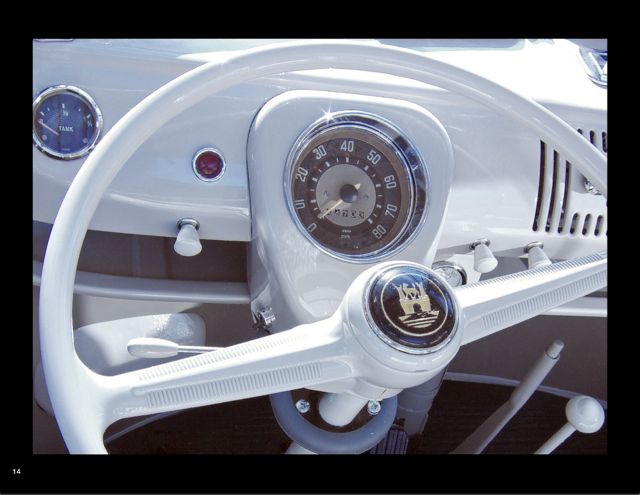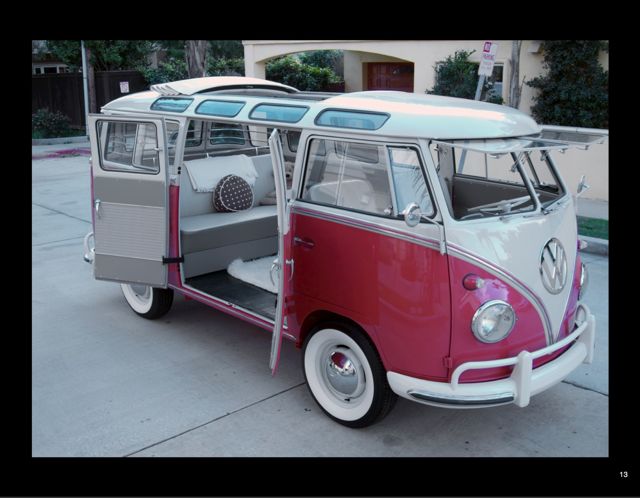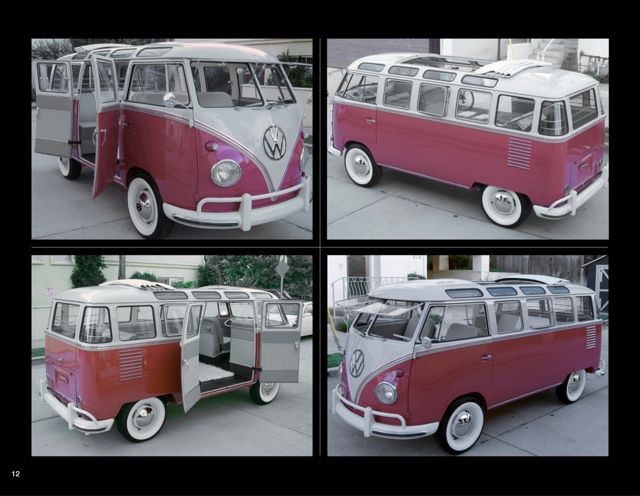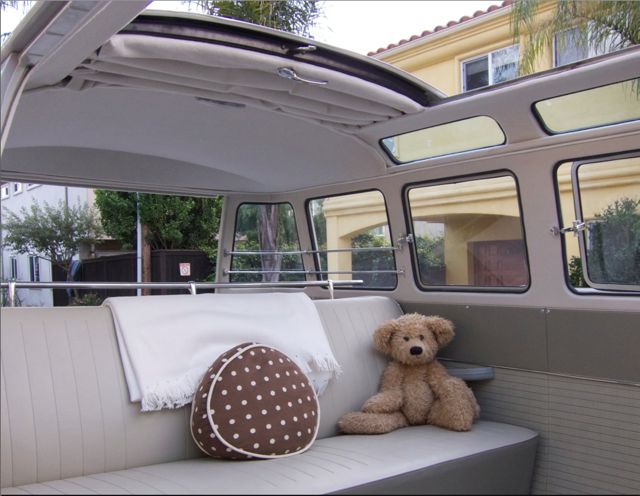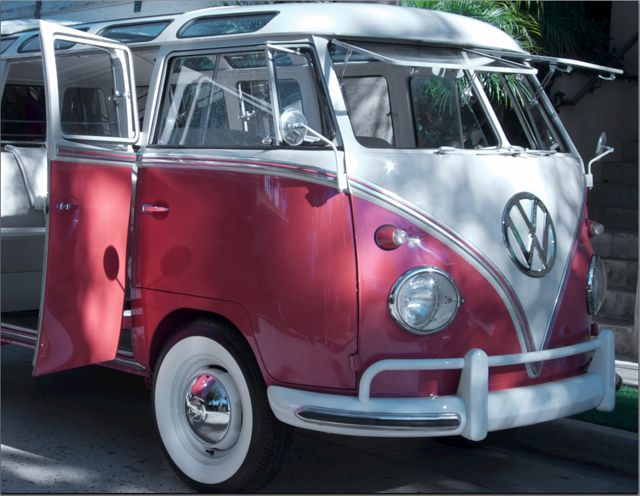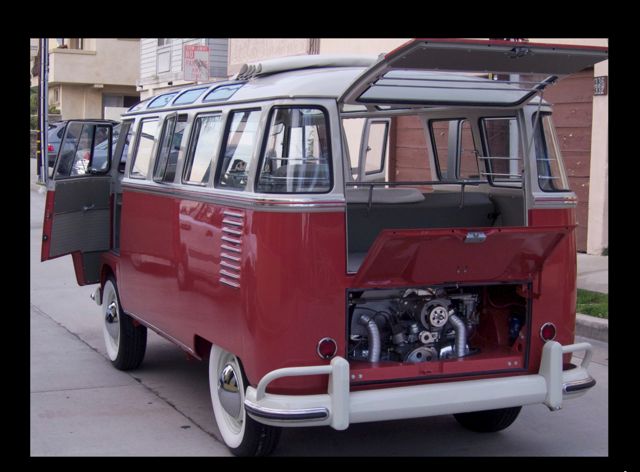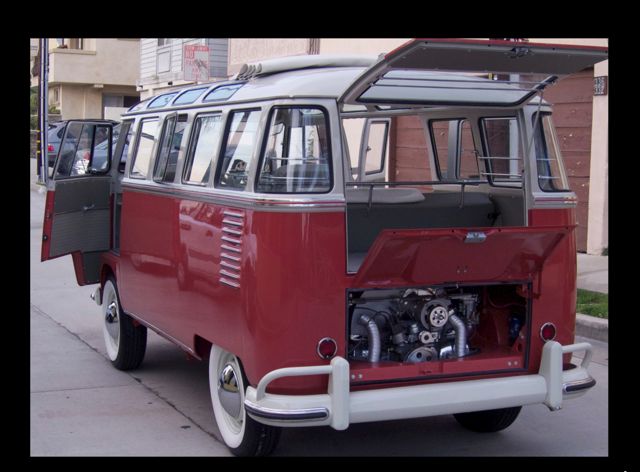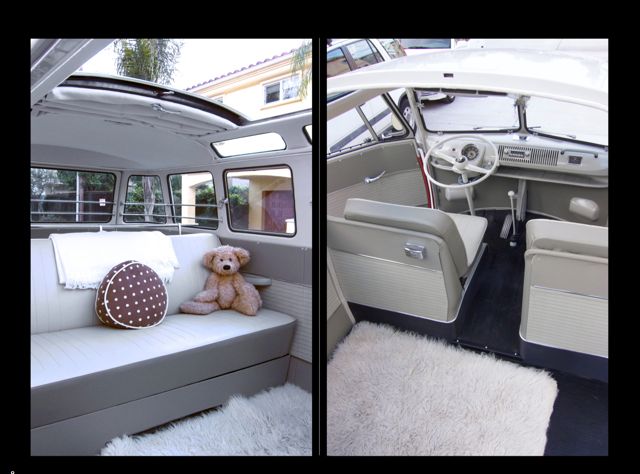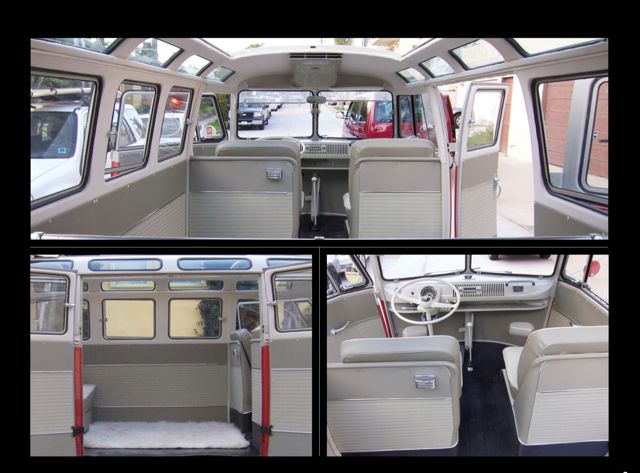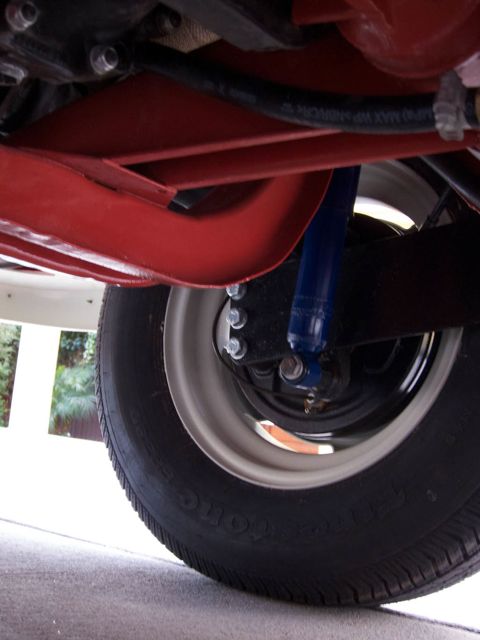 The underside of the Bus is very clean and well restored too!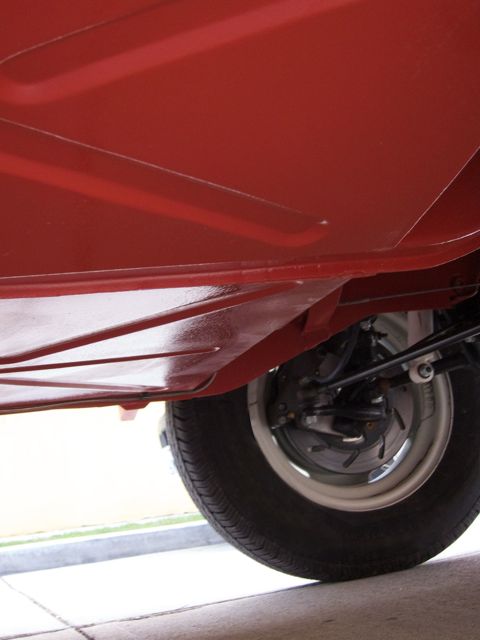 Disc brakes have been added to the front for added stopping power
(a very nice thing when you are sitting right up front!)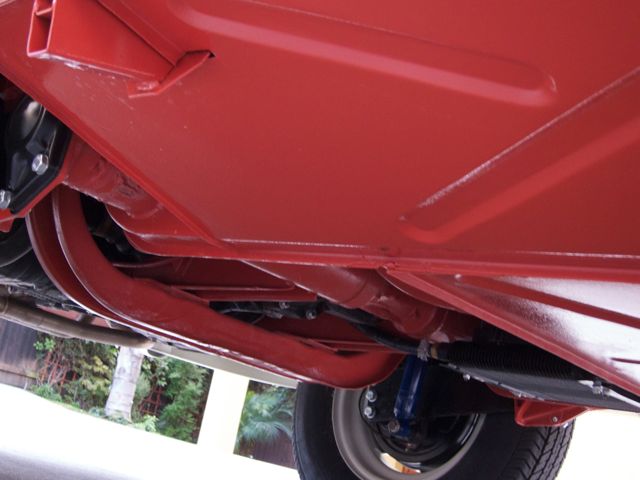 Nice!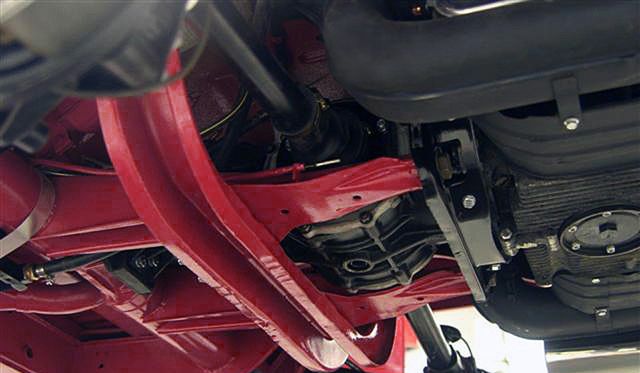 Not often you see one this clean!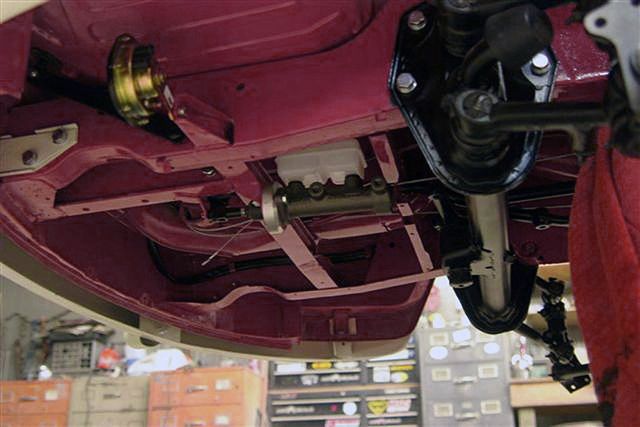 This shot taken during the restoration.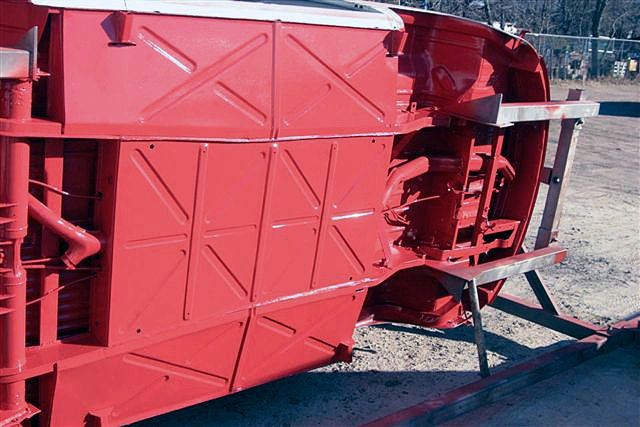 Here is the bottom during the resto...nice work!
The owner states that there was significant panel replacement done during the restoration
and some sections were taken from other Busses...so if it is a 100% correct and perfect example you are looking for...this is not it.
However, if you want one that is very nicely restored and has the classic look and modernized drivetrain...this may be a perfect fit.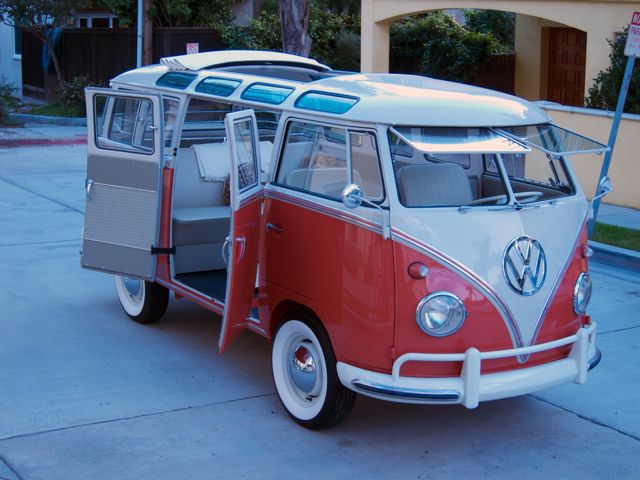 In closing this sure looks like a sweet machine!
I have not seen this Bus up close, the info and photos were privided by the owner,
but it looks pretty obvious to me that this is not some quickie job...this is full professional restoration work here
and it is very fresh and ready to go.
SOLD!
But Click Here to see our other VWs For Sale
---
For More Info...CALL
951-767-1600
or email
oldbug@earthlink.net
---