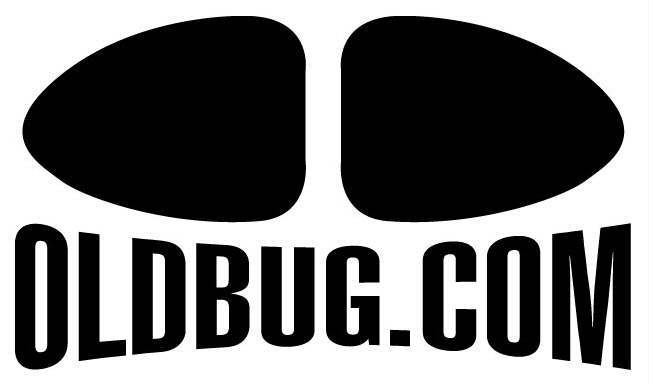 1968 EMPI "Imp" Dune Buggy Project For Sale
---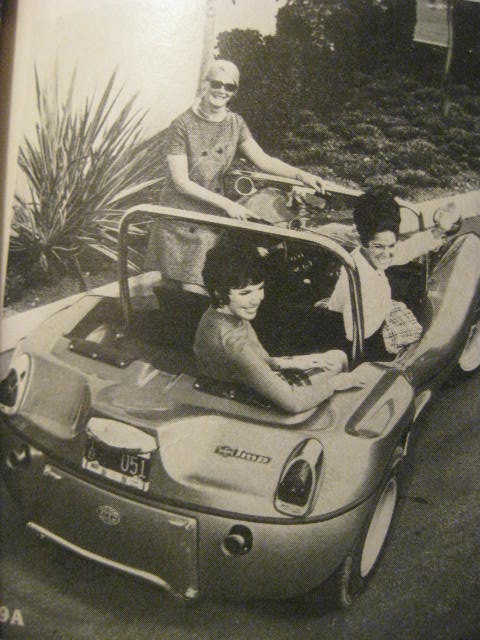 One of the most stylish fiberglass Buggies of the late 60's and early 70's was the EMPI Imp.
With EMPI's connection to VW performance history and to the VW scene on the whole...they have become
one of the most highly prized Buggies for collectors, second only to the original Meyers Manx.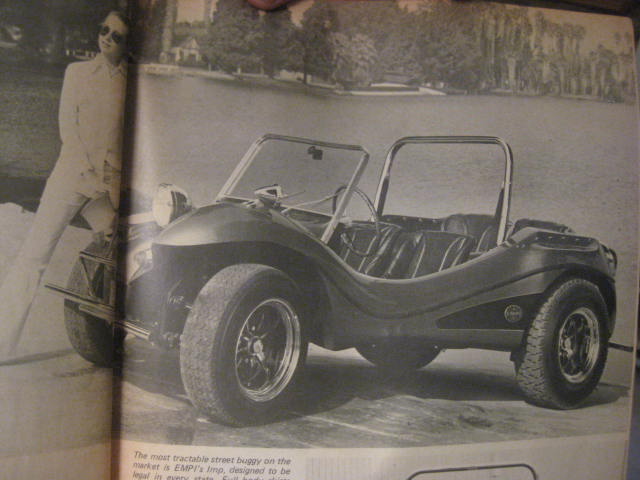 These scans of period magazines show the fashionable look of the Buggy, especially with the sculpted
side pods that were optional back in the day (and I think reproductions are available now somewhere...)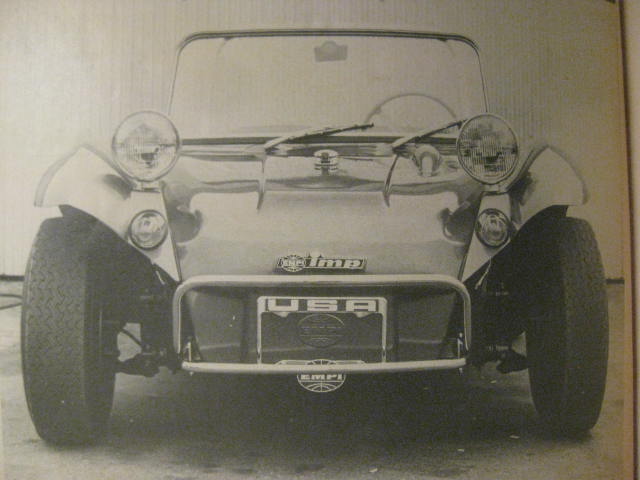 The high peaked fenders and other attributes give it a unique appearance in the world of Buggies.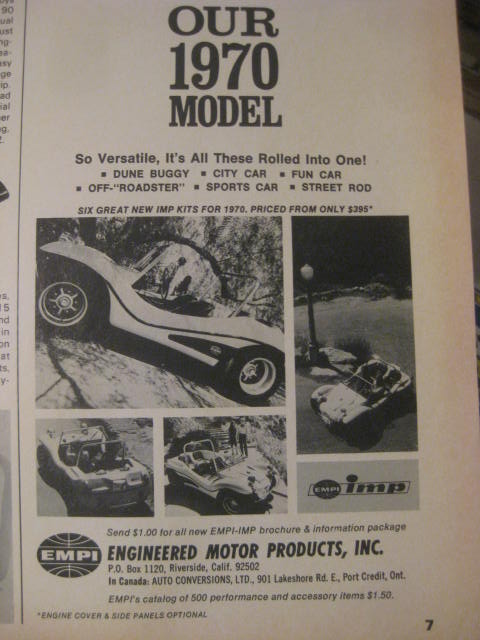 Here's an ad from 1970... very cool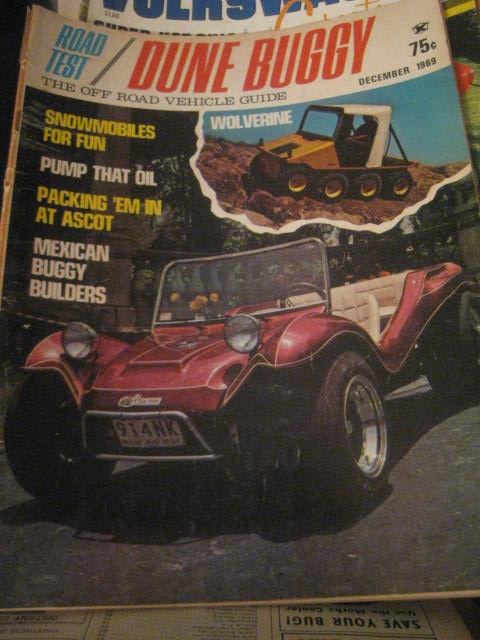 And here is a cover shot of one in 1969.

OK...enough about the history...what do we have here for sale?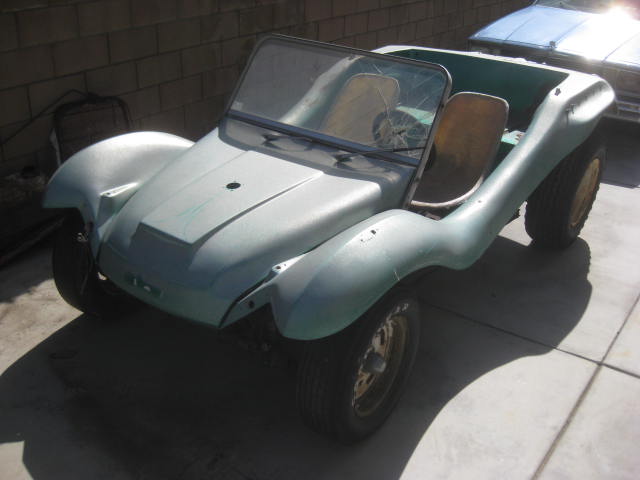 This is a bit of a project, but it is an excellent basis to start with.
Unrestored body in the original gel coat finish...a couple cracks but nothing major.
Original parts everywhere...pretty un-changed since the late 60's...just all in need of some love.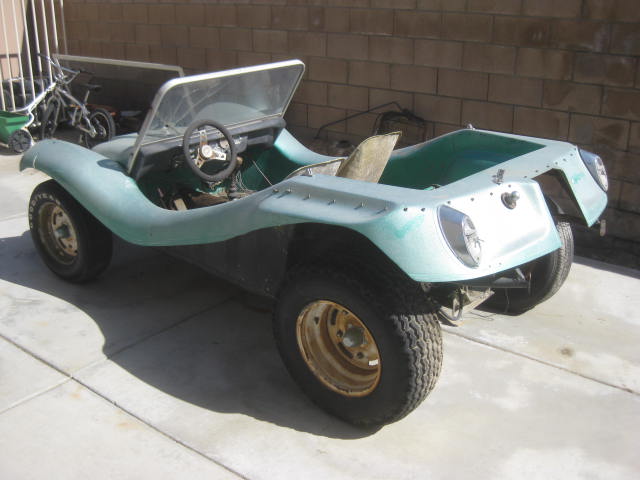 There is no engine as you can see and it appears that the rear fender arches have been trimmed a little higher than factory.
In addition the center section where the license plate would go, has been opened up for easier access to the engine.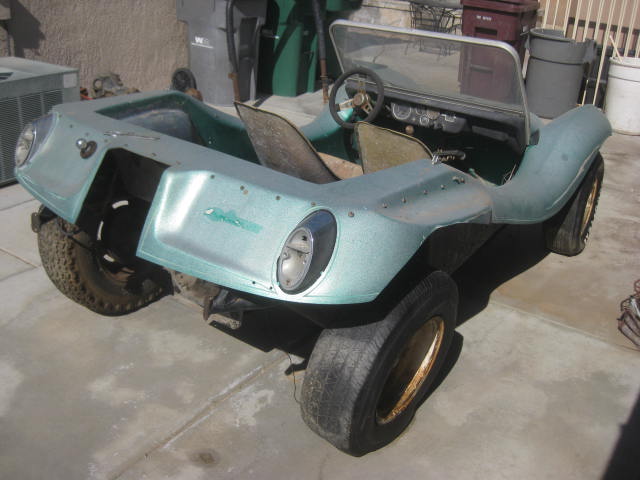 The original roll bar is visable in this photo just on the other side of the Buggy.

Great swoopy shape to the Imps... i think they are my personal favorite when it comes to the early Buggies.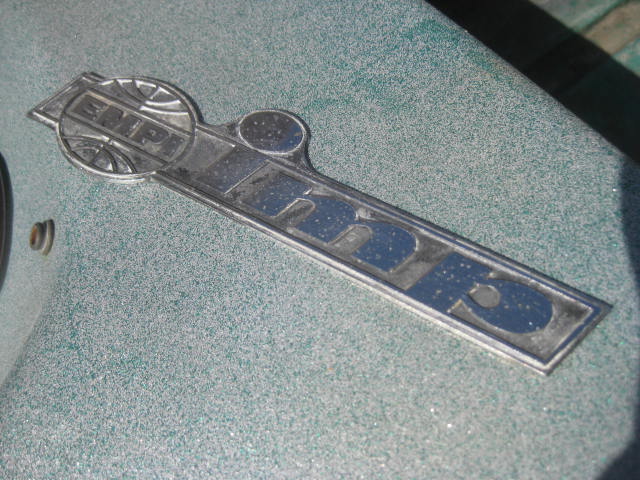 The owner has both of the original emblems...one for the front and one for the rear.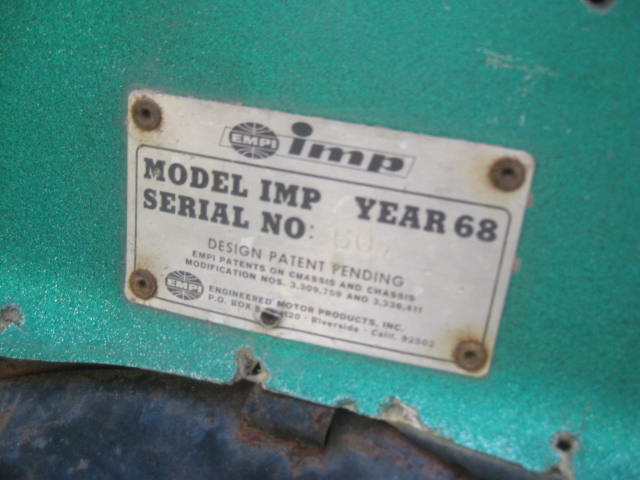 Here's the origial body tag identifying it as a 68 model.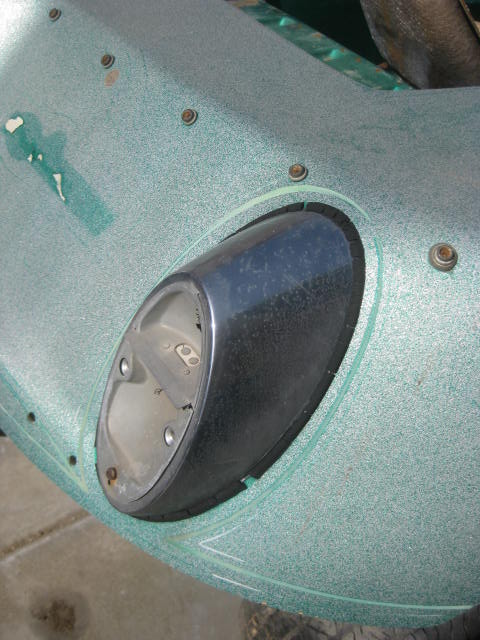 Taillight housings are original Empi chrome units...looks like there was some nice pinstriping on this body when new.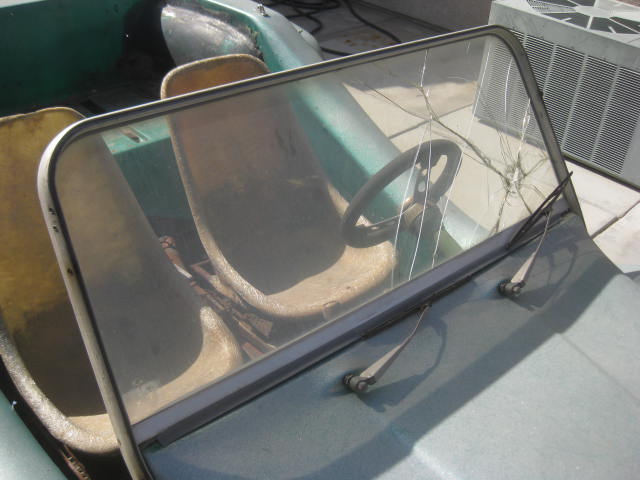 Windshield glass is broken but the frame is in good shape.
Wipers and wiper assembly are present.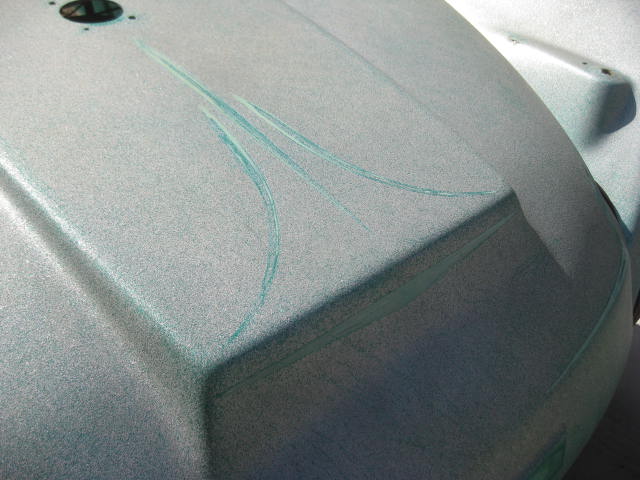 Gas filler hole in the hood...gas tank and cap are missing.
More nice pinstriping remnants.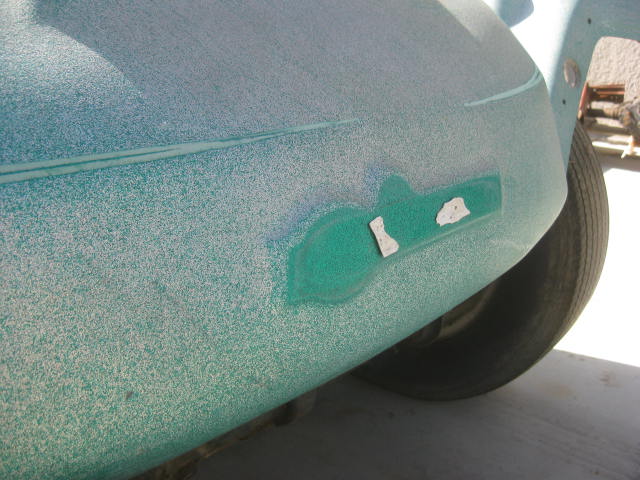 Here's where the nose emblem goes and a hint of what the original color looked like.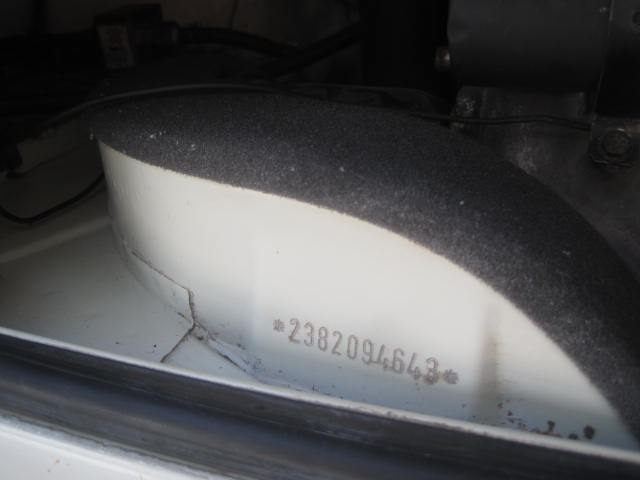 What you see is what you get here...headlights and front turn signals are missing...etc.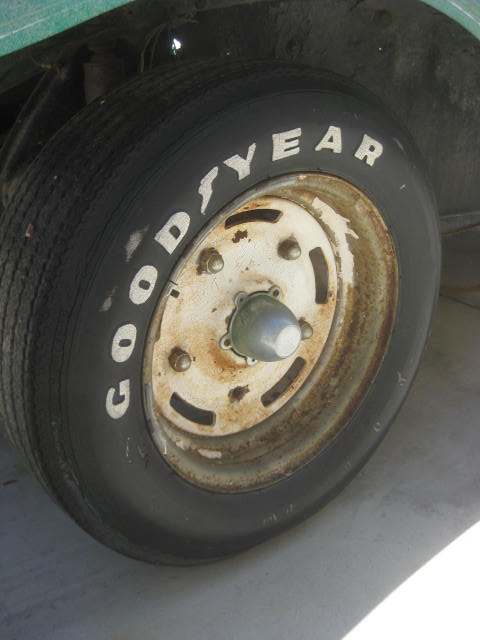 Original Pacer wide 5 pattern steel wheels on front and back.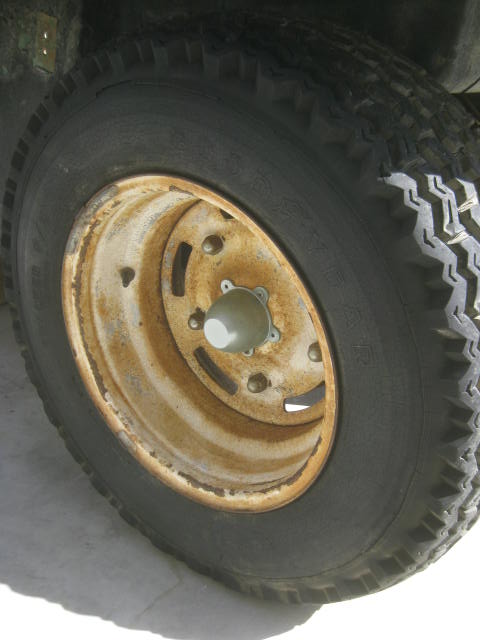 I believe these were originally chrome, but were painted at some point in the past.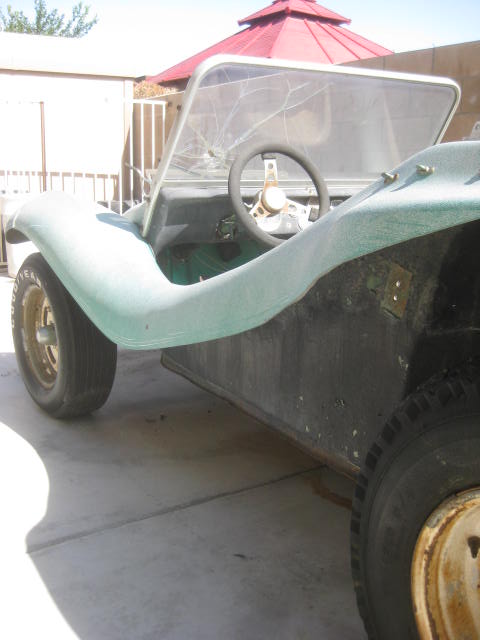 The low slung sides make entering the buggy much easier than some models.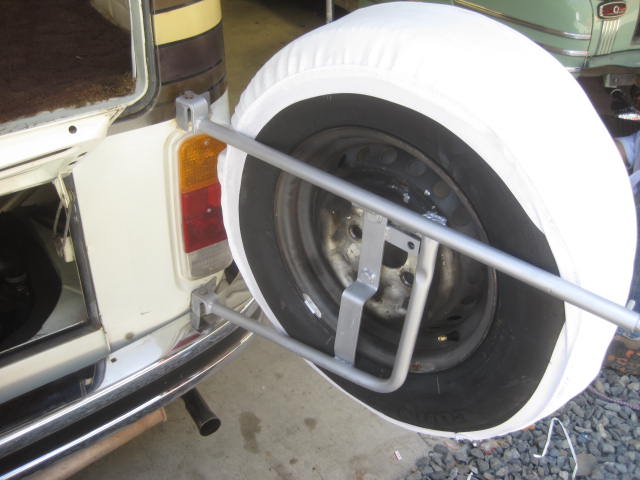 Chassis is solid but a little beat up from off road use...a little surface rust but not "crusty".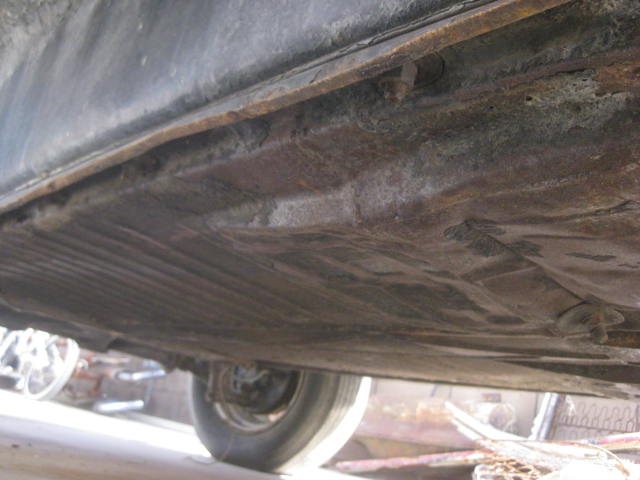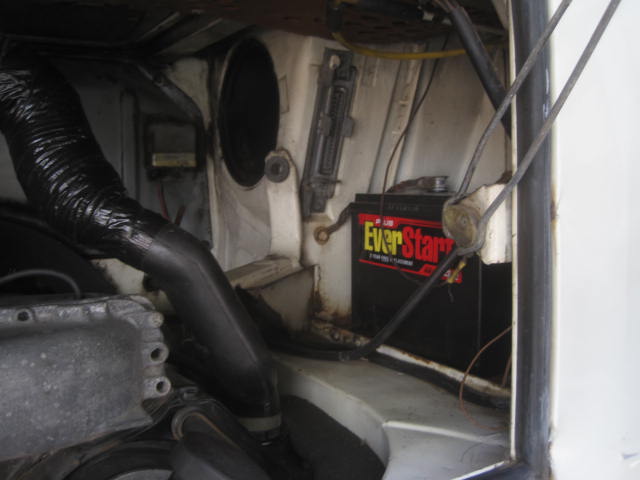 The transaxle is still in place...condition unknown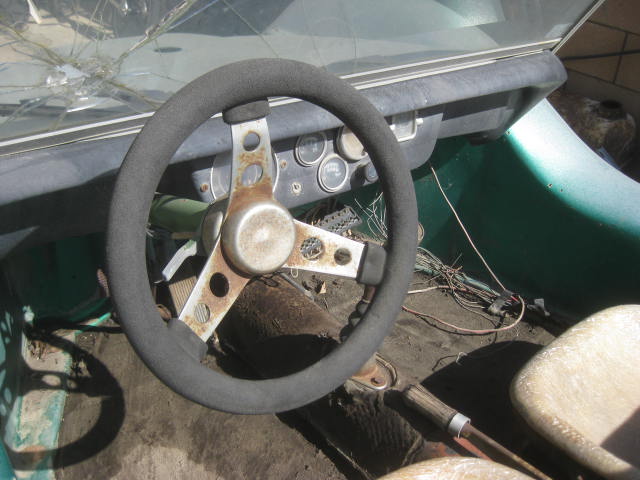 Controls are all intact and period correct.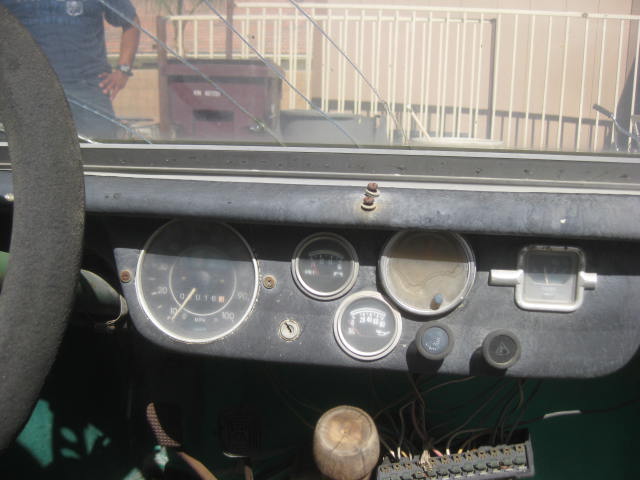 Array of instrumentation.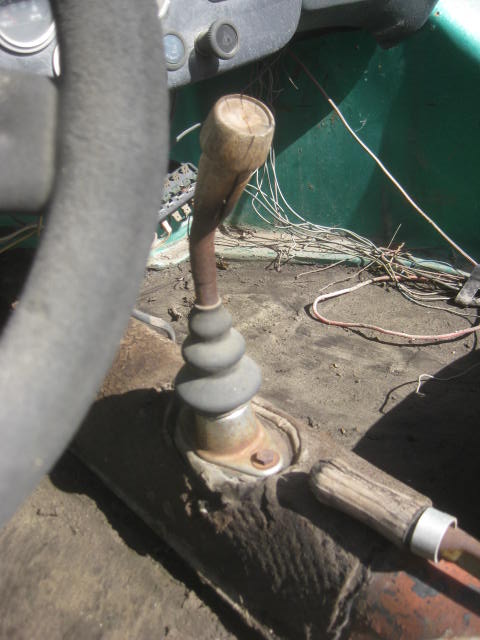 Early Empi shifter and wood knob/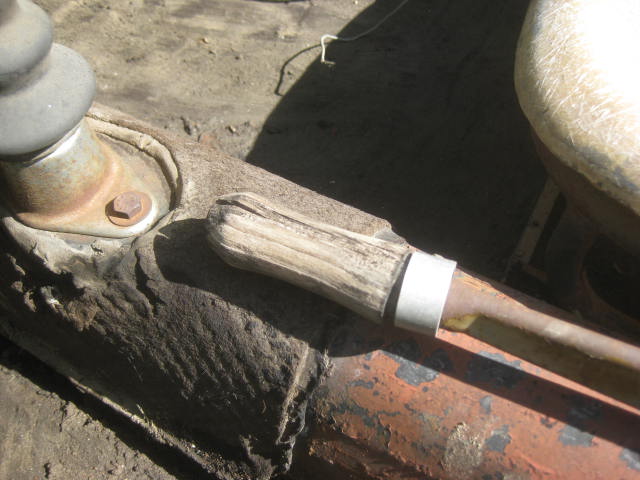 Empi wood handbrake handle cover too... not great shape, but it is there!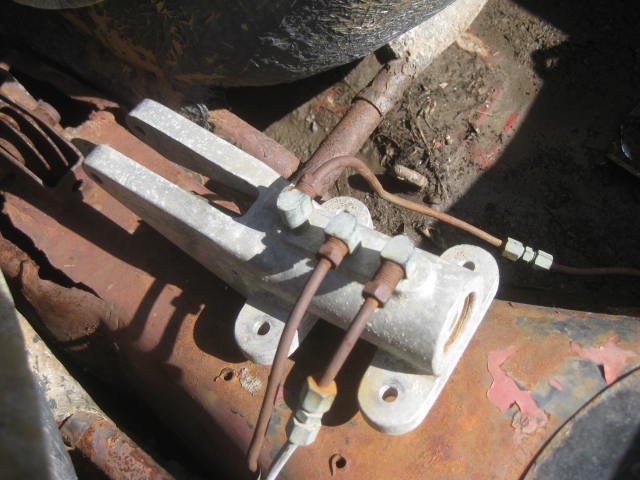 Turning brake set up...no handles though.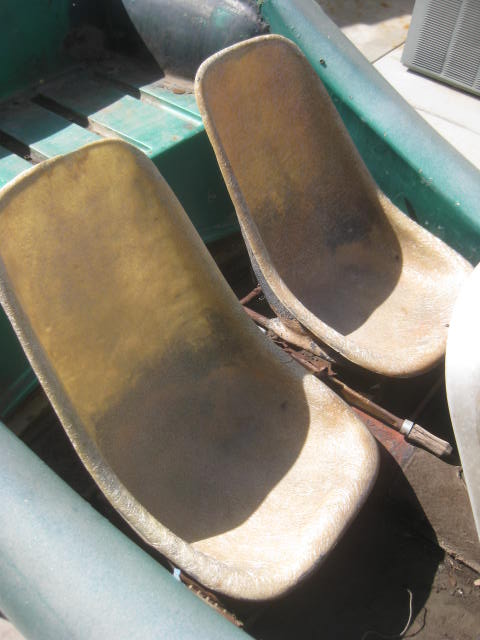 Original seat bucket shells.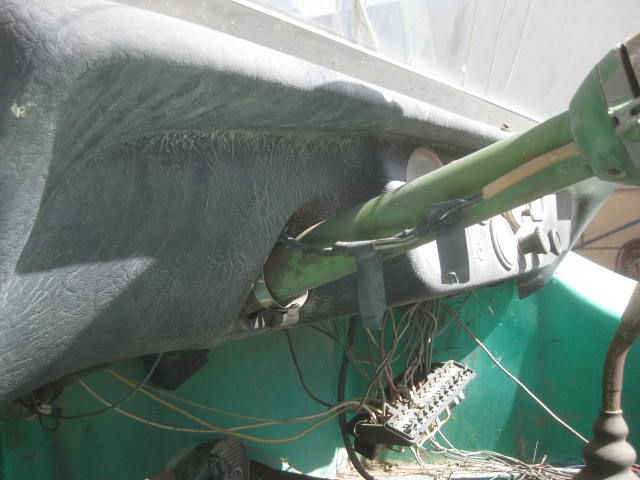 Wiring is there but messy...dash has the "faux leather" texture to it.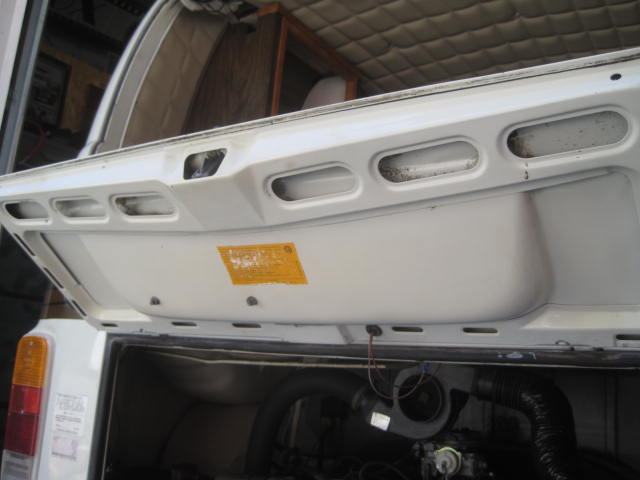 This will be a great project for someone... early Buggies are definitely building up steam
in the collectors world...we sold an original Manx some time ago for $25k!
Done right...this car will have some pretty solid value!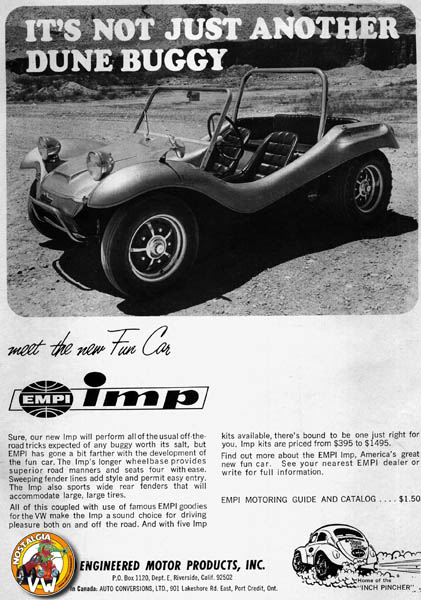 Here's an original ad that I found online that shows an Imp without the side skirts...

And here is a photo of a restored Imp to give you some vision as to what this car can become.

Cool car...a sizeable project perhaps, but with a firm basis and such a simple construction, it shouldnt be
too huge of a task to restore it...much easier than a regular Beetle I would think.
Asking
$2,950 obo
---

For More Info...CALL
951-767-1600
or email oldbug@earthlink.net