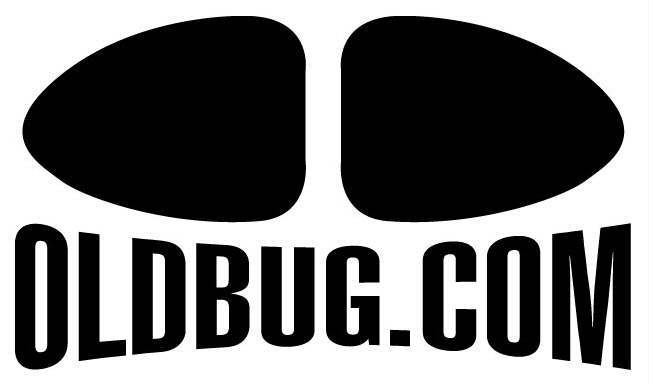 World Famous 1957 VW Panel Van For Sale
---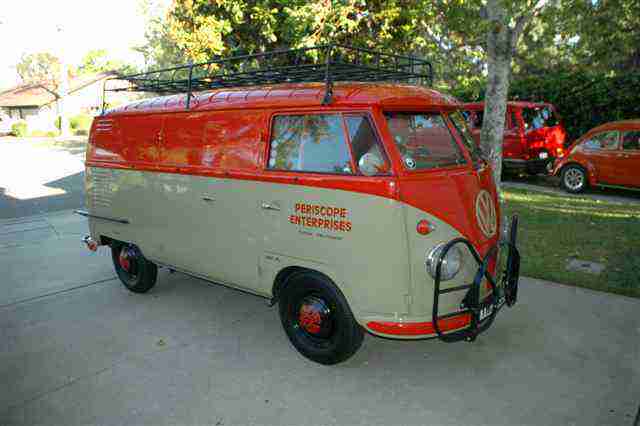 This gorgeous restored 1957 panel is known the world over.
Very well restored a number of years ago by prominant VW enthusiast Rick Kimball
for use as the promotional vehicle for Periscope Enterprises, his company that promoted
the famed VW Classic for many years and now the legendary Bug In events
(not to mention the Drag Day and Treffen events as well)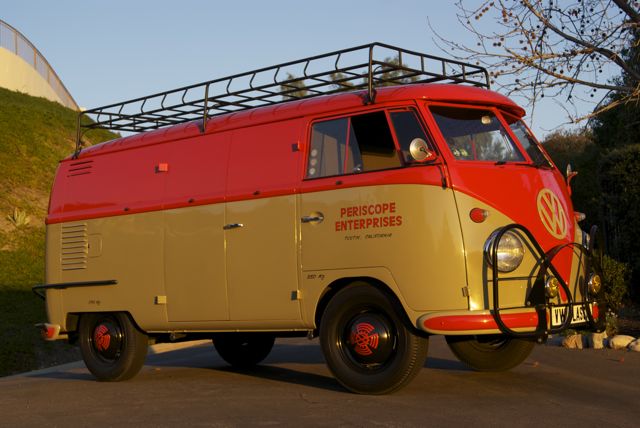 The paint on the upper body is original!
Below the beltline it has been resprayed.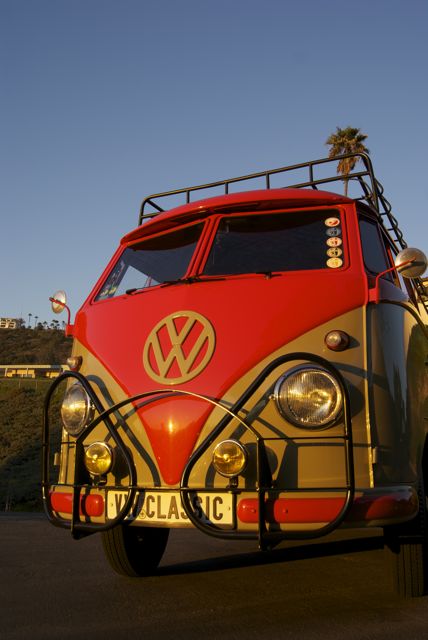 Pressed bumpers, safari windows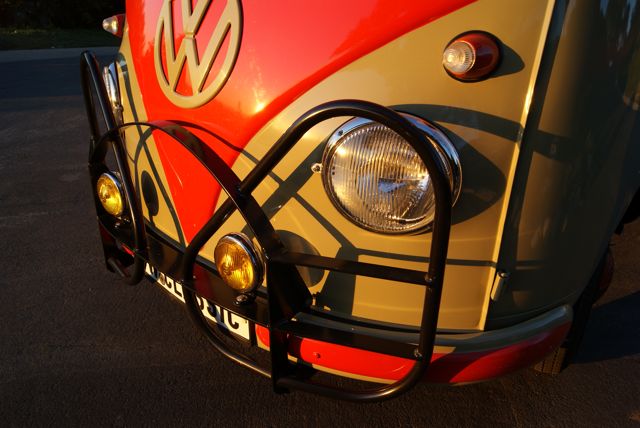 Very rare Hurst bumpers front and rear.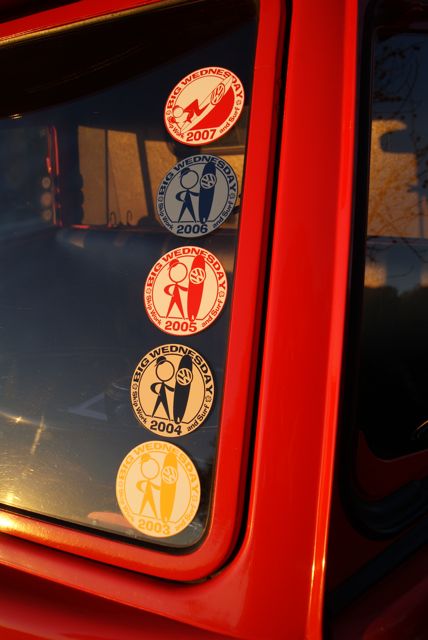 Big Wednesday decals.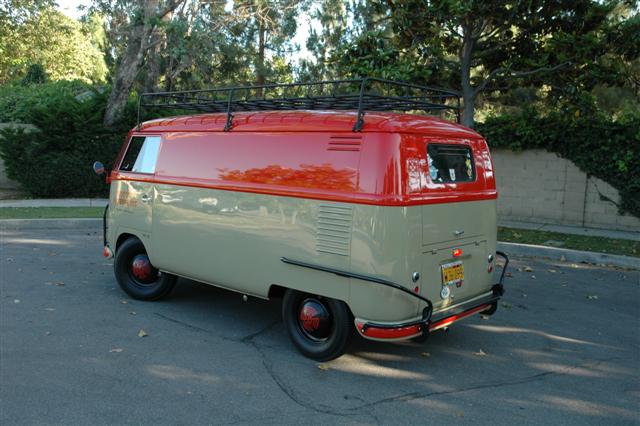 Nice looking Bus to be certain.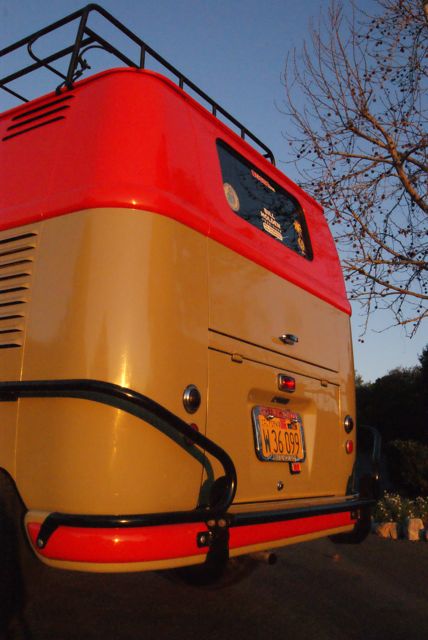 The rear Hurst bumpers are wonderful.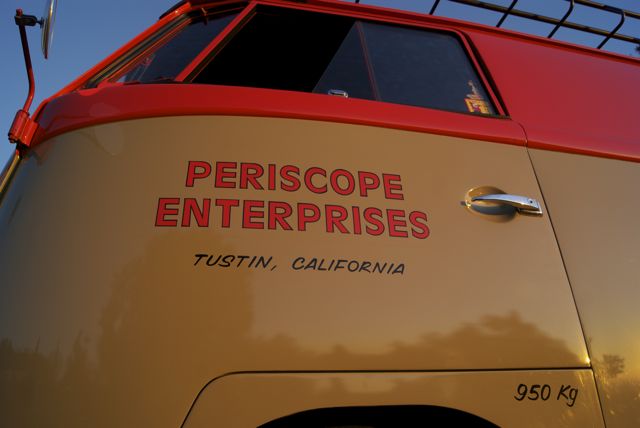 Hand lettered signage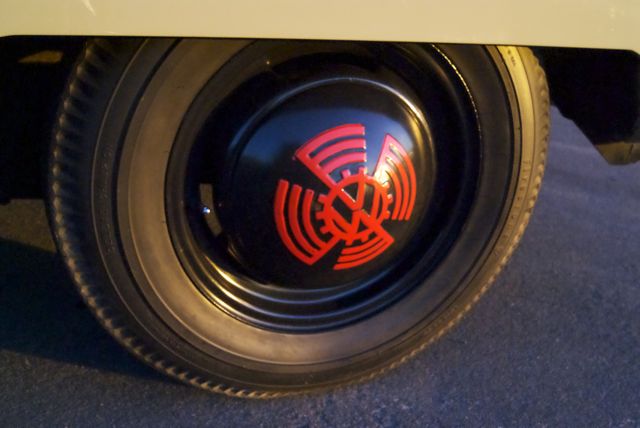 Handpainted hubcap logos.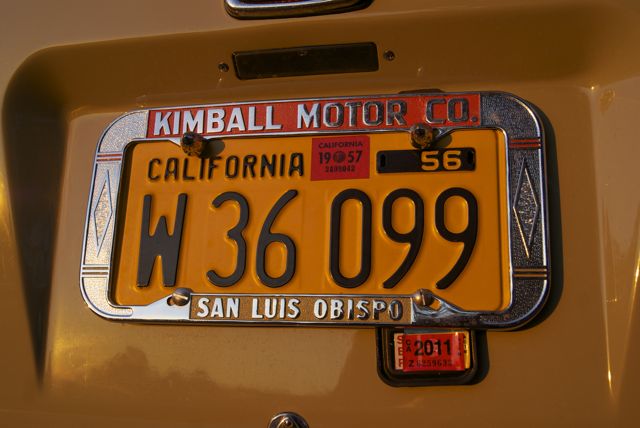 California year of manufacture plates.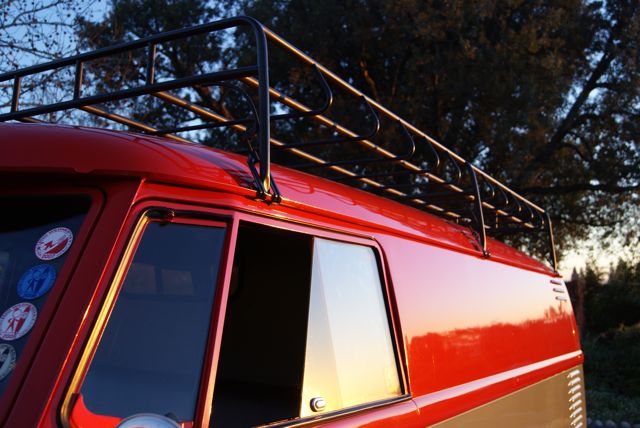 Full length rood rack.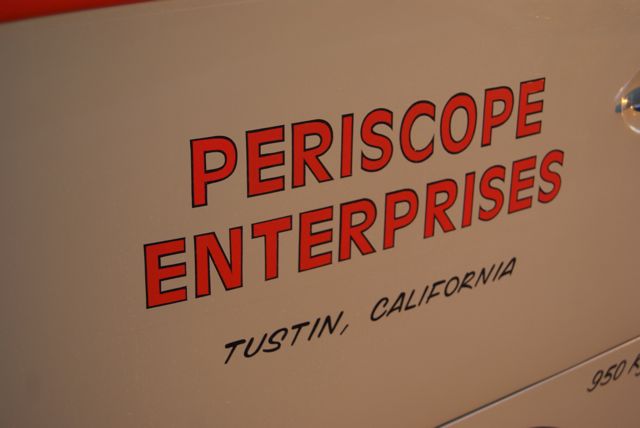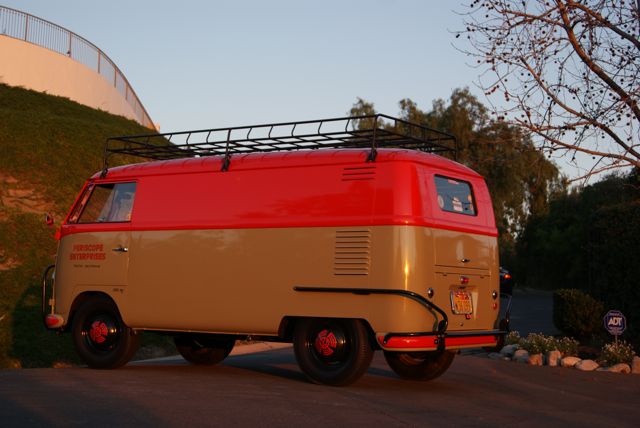 A standout at any event!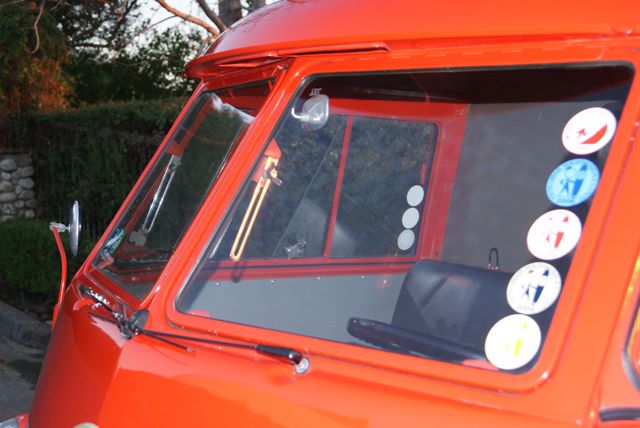 Safari windows.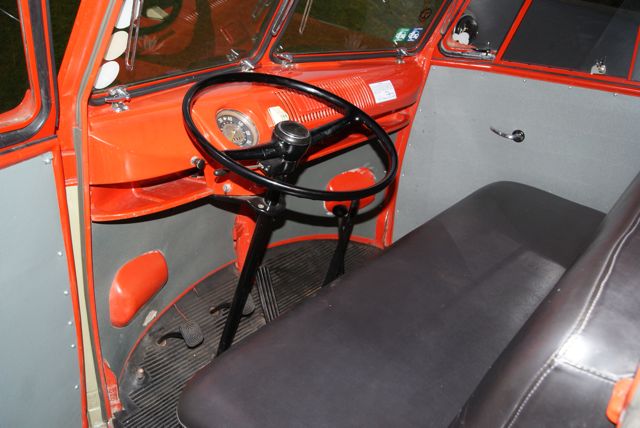 Very clean cab and dash
Excellent running and driving Bus with a smooth running 36 horse powerplant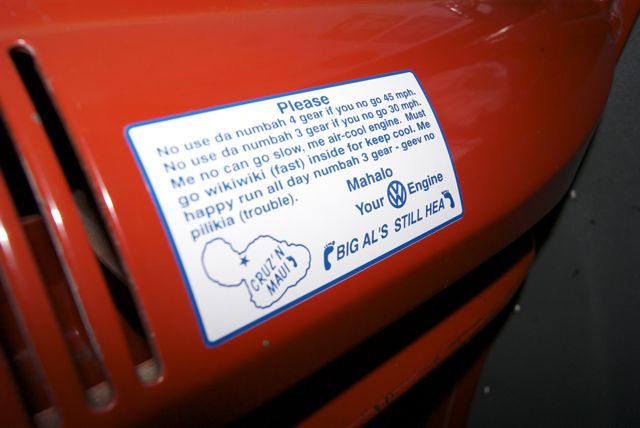 Great decal on the dash.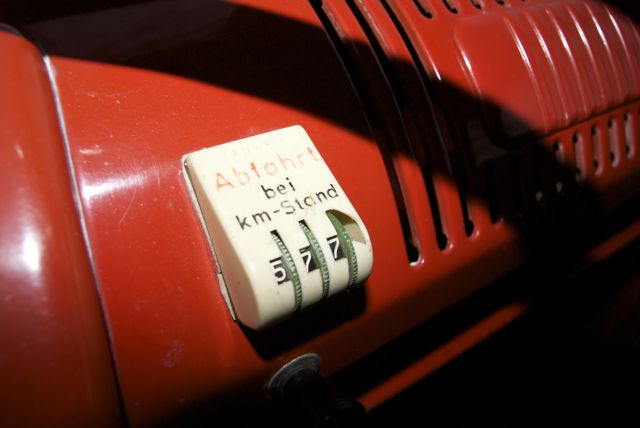 Mileage counter!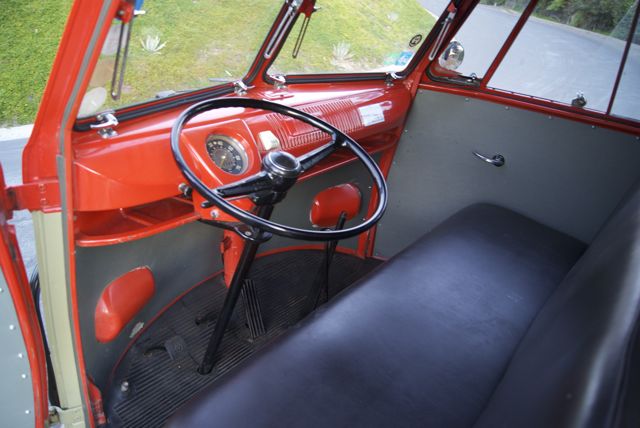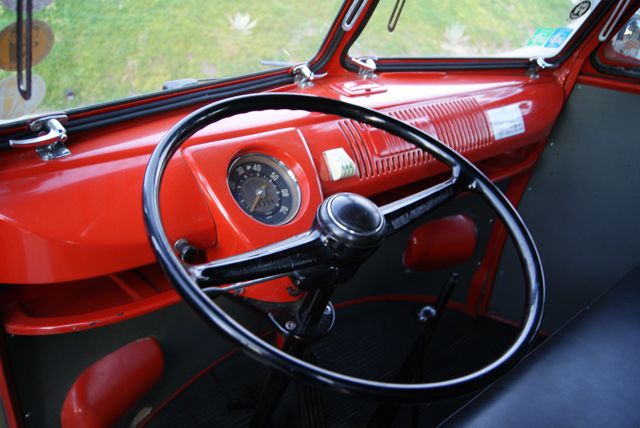 Steering wheel and horn push are very clean.'
Keep in mind, this is original paint on the dash!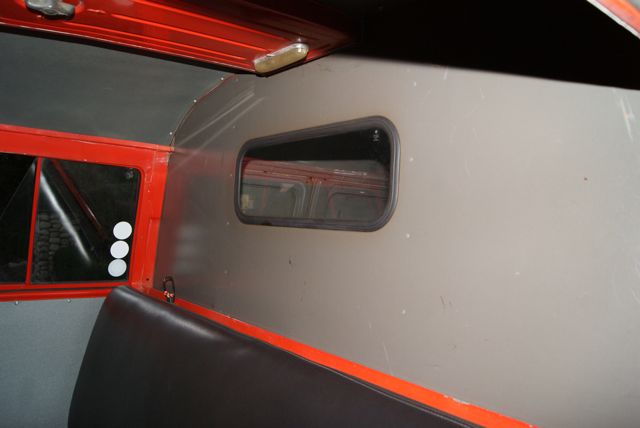 Cab divider.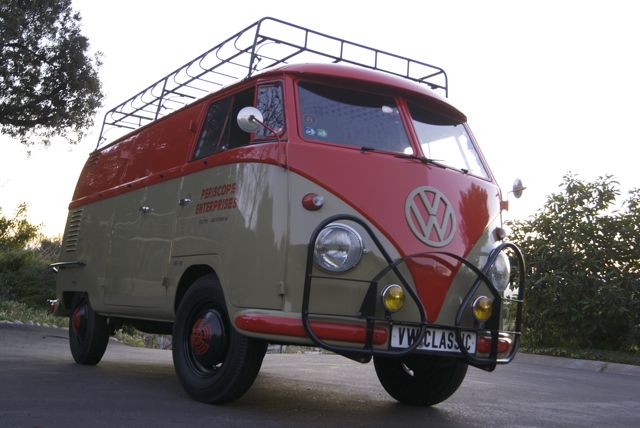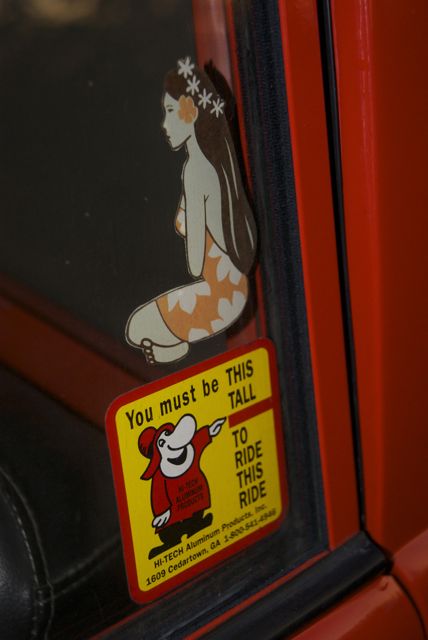 More fun stickers.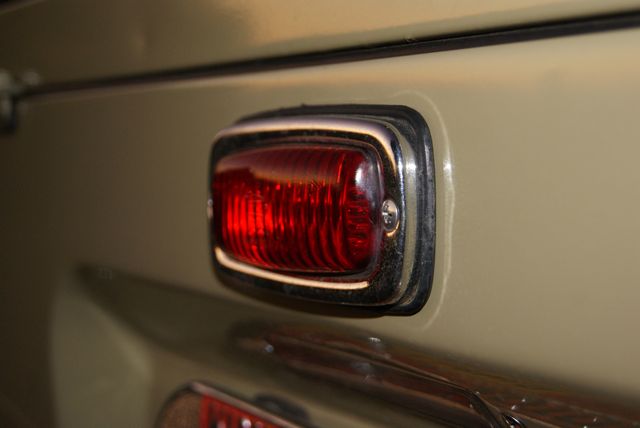 3rd brakelight decklid.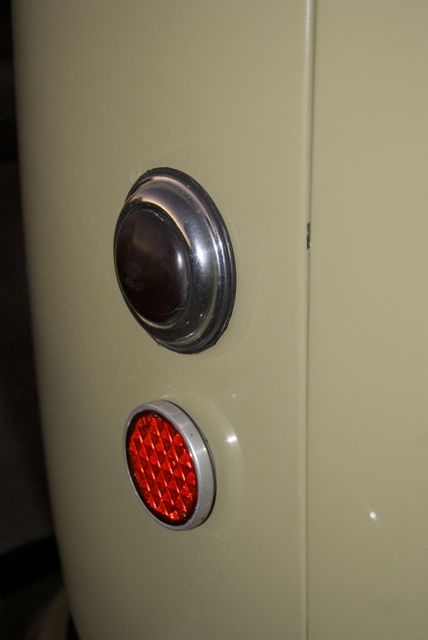 Correct early lenses and reflectors.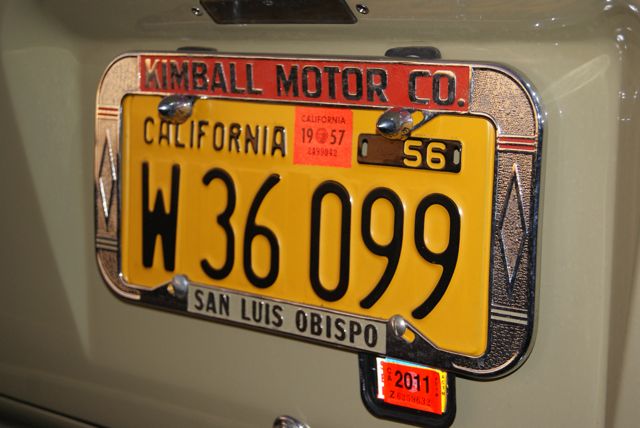 The Bus has been a fixture in the Southern California VW scene for several years now
and it's unique paint colors and fantastic accessories have always been a crowd pleaser.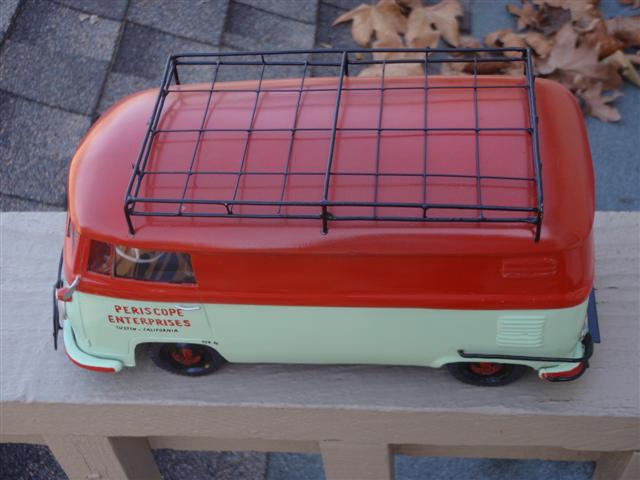 One of the coolest parts about this Bus is that it has really become more than just "another Bus" at the shows.
Toys and models and T-shirts, posters and stickers and even a hand made model by the German artist Kunze have been made!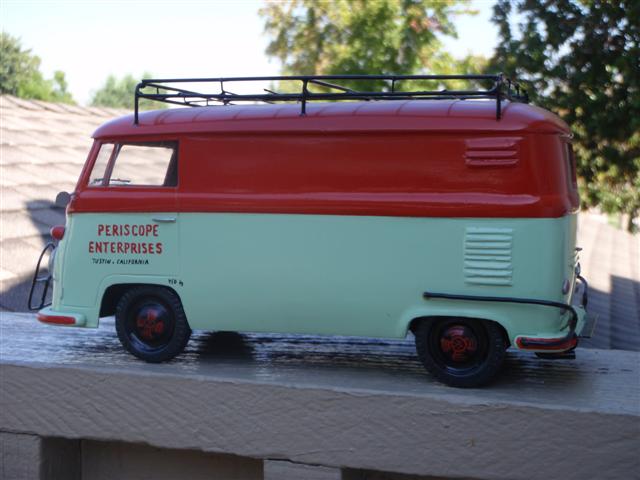 This is the Kunze model... hand built by a wonderful German craftsman that has become an icon in the
European scene for many years.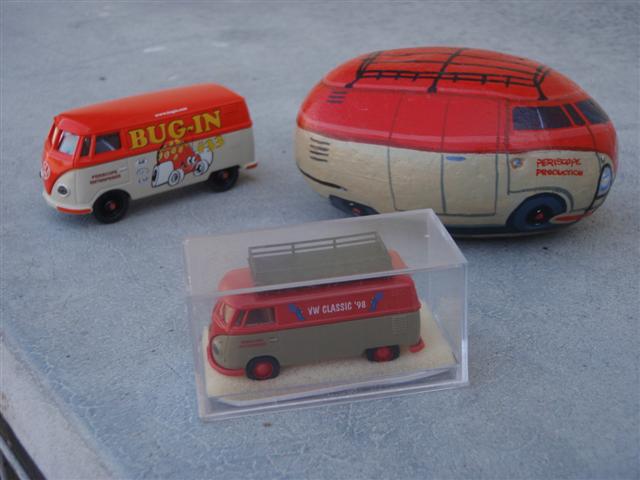 A hand painted Bus rock by artist Ron Petro, a Brekina promoting the 1998 VW Classic
and a fantastic Bug In promo model as well.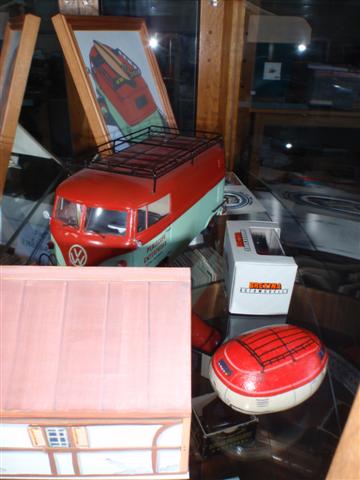 Artwork and stickers...
Another promo Bus with Ovals Only logos..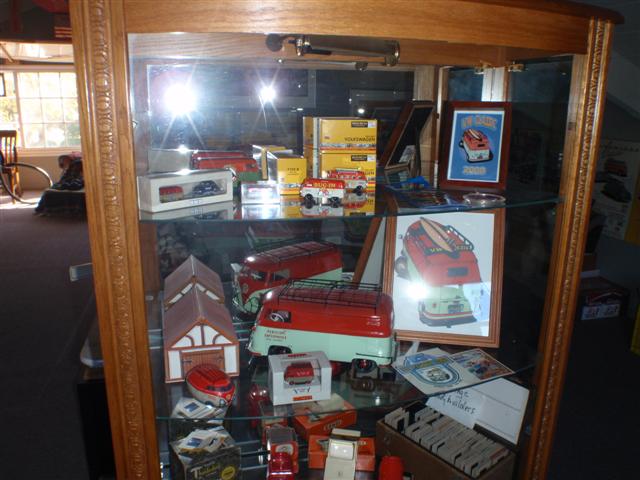 How many other Busses in the world have this many miniature versions made of them???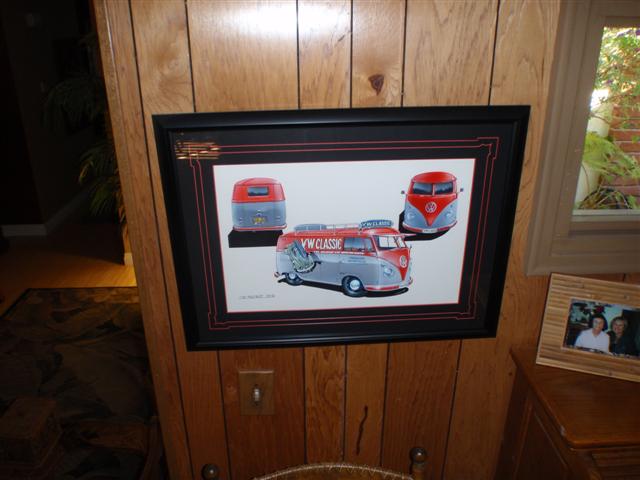 Artist drawings.
Posters...the list goes on and on.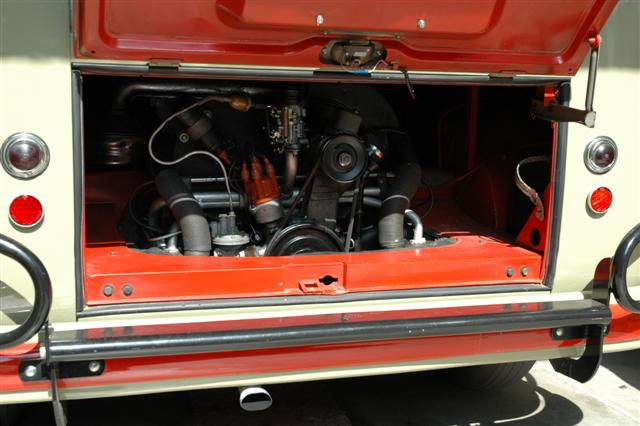 Back to the actual full scale model...it is very well sorted and has been a fantastic reliable driver
for Rich and his treasures, taking him to the shows and swaps all around the Southland.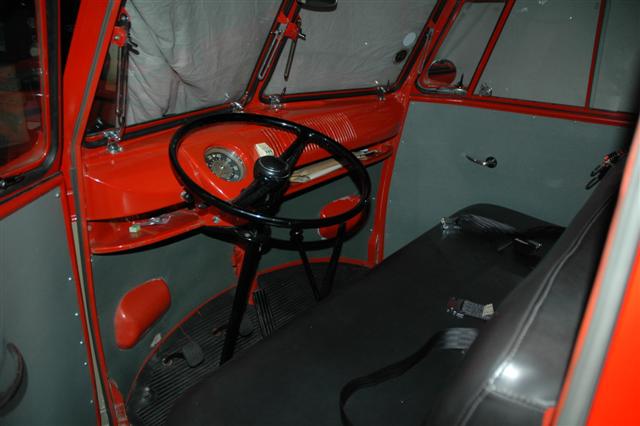 Interior is beautifully done as well.
Safari windows are a must have...nice restored steering wheel and uncut original dashboard.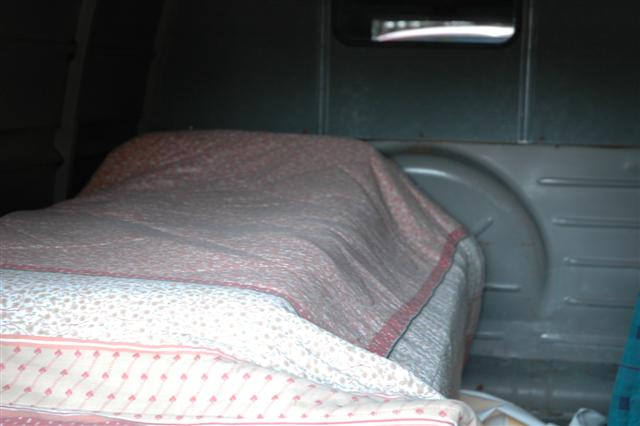 In the back is all restored as original in grey...cab divider is in place between cab and cargo.
A custom shelf has been built along the long wall that has storage below and doubles as a bed for sleeping if needed.
No modifications have been made to the Bus to install this, so it is easily removed, but it is well built and
wonderfully practical.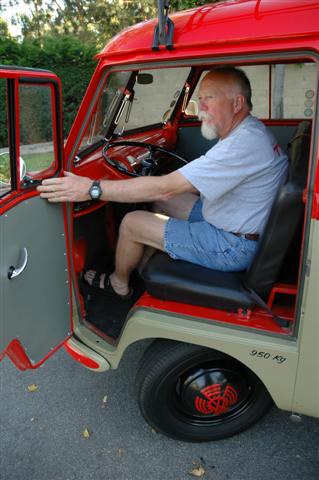 Check out the KDF style logo hubcaps and the hand lettered weight markings on the wheel arch.
The "model" here is none other than Cal Look legend Ron Fleming (who is not included in the sale)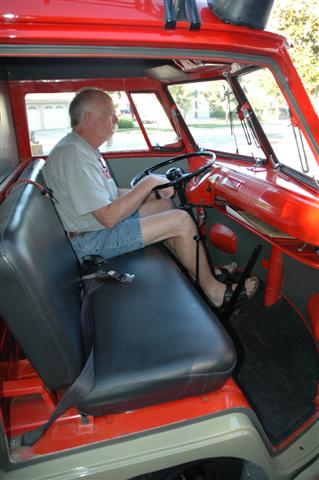 Sit up straight Ron!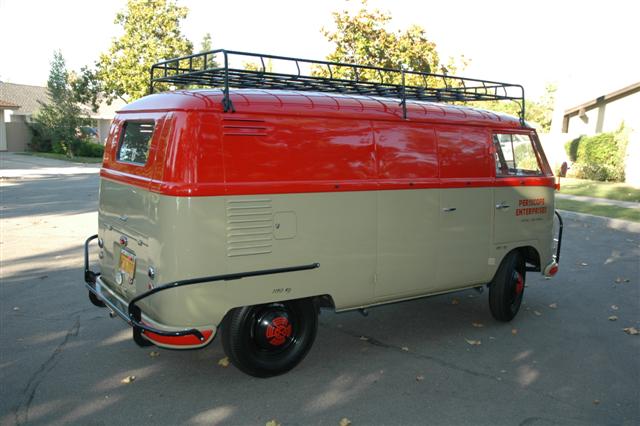 Full length roof rack and very rare front and rear "Hurst" bumpers really give it a unique look.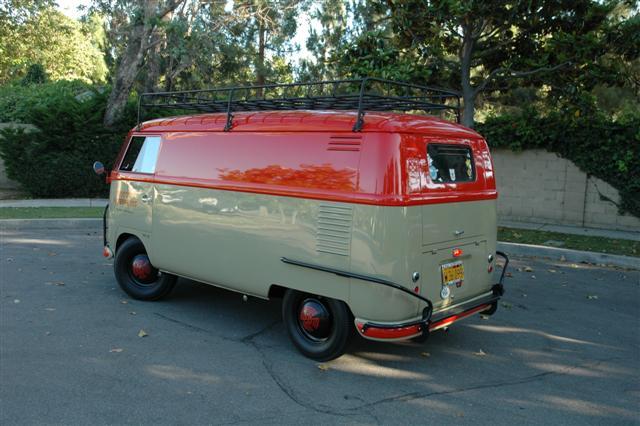 Very nice paintwork...super smooth and solid body.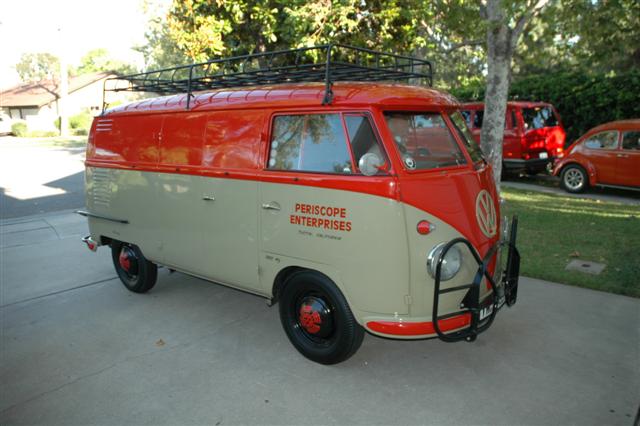 Great Bus inside and out...nice restoration, unique look and classic vintage style
and a fantastic history. You will never find it's equal.
Asking
$35,000 obo
(models and memorabilia sold seperately)
---
For More Info...CALL
951-767-1600
or email
oldbug@earthlink.net
---