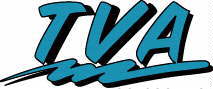 1966 Rolls Royce Beetle
---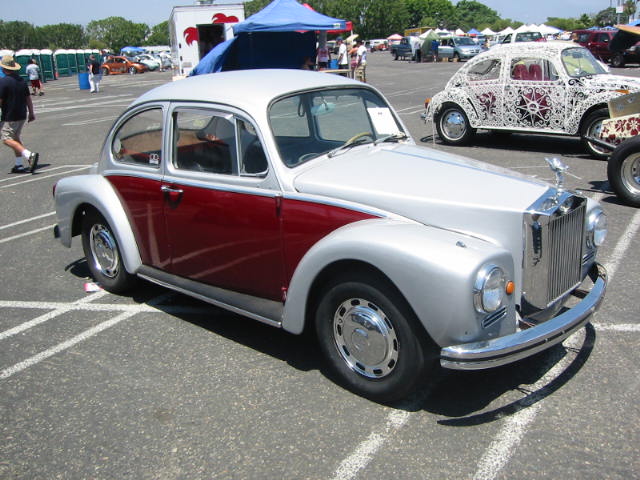 Looking for that high class Rolls Royce look on a budget?
Here's the ultimate choice...class and style and good gas mileage to boot.
This 1966 Beetle Sedan came to us a couple years ago from Indiana from the estate of a very long time owner.
The fellow had bought and installed this Rolls Royce body kit back in the late 70's, but never painted it.
We got the car in spring 2004 and applied a fresh coat of paint, new running boards, new bumpers and new body trim.
We also slipped in some fresh carpet and seatcovers and thats about it.
The car was displayed at the 2004 VW Classic and many photos were snapped of the beauty.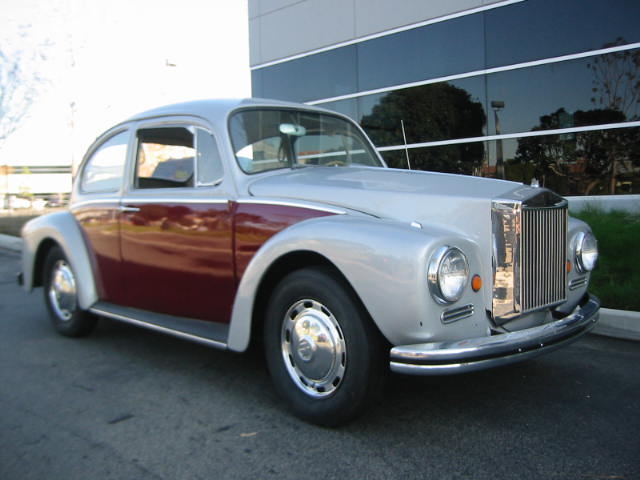 The car has been sitting for a while in our warehouse and finally we pulled it out for some photos.
It had been sitting for almost a year but she fired right up with little coaxing and the engine runs well.
Perhaps it could use some minor carb tuning but thats about it.
It does still need some brake work and the clutch is bad, but the trans is fine and the steering is good too.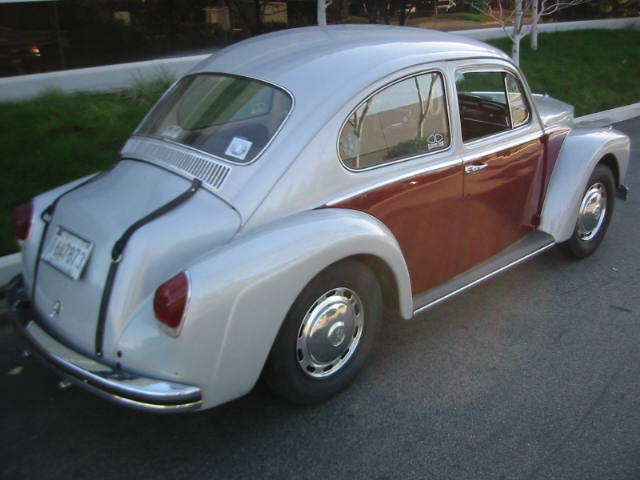 It really is a wild looking car...quite silly actually, but undeniably fun.

The bulbous rear trunk with it's leather straps is great as are the extended fenders.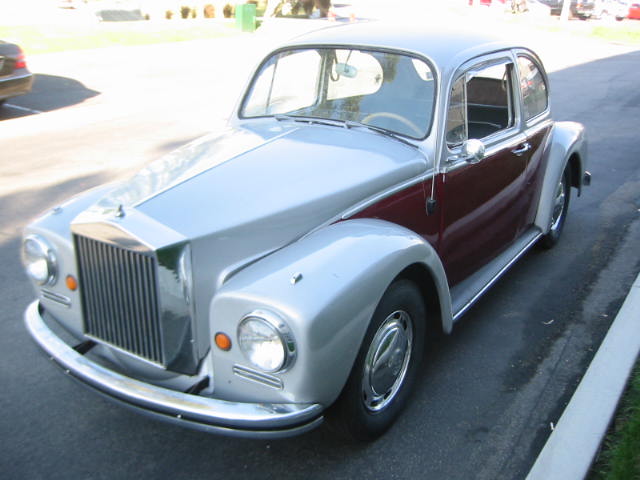 The Rolls Royce style grille and the extended front fenders are great too.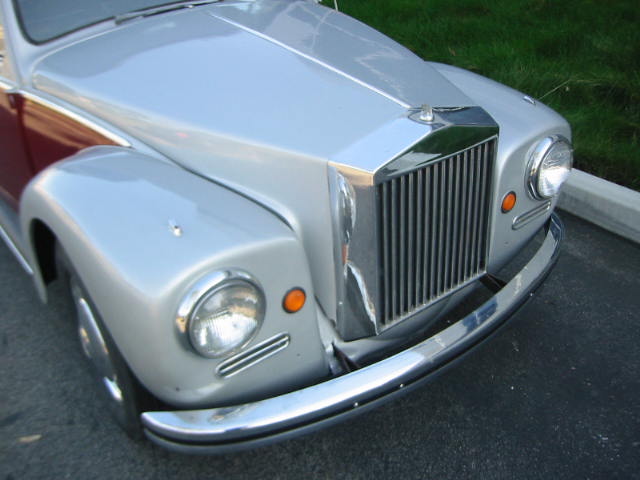 "Pardon me... do you have any Grey Poupon?"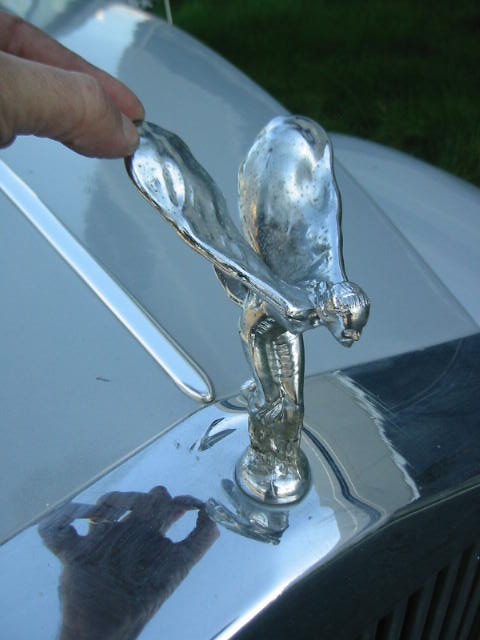 The crowing touch...the "Spirit of Ecstasy" hood ornament.
It is broken at the base and needs repair.
We epoxy'd it once and that held great for a while but she came loose again during storage.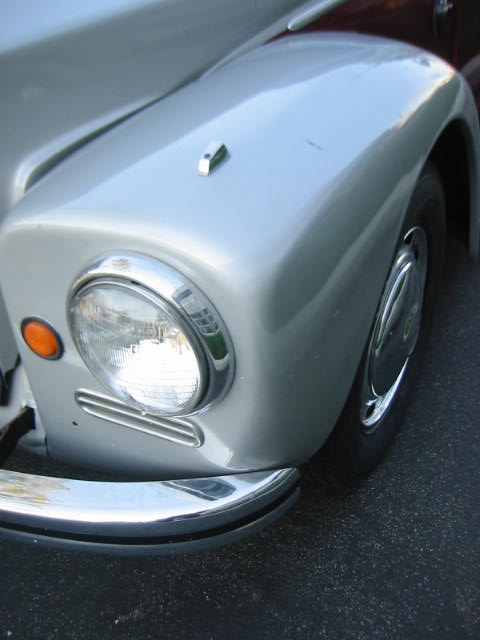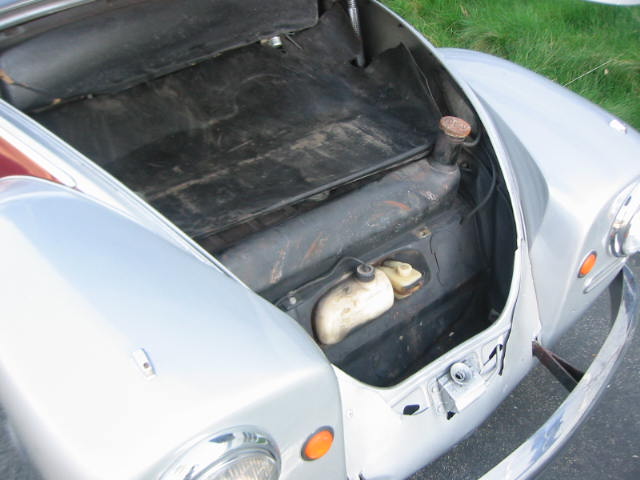 Trunk is plain and empty. The car does have a spare tire and wheel though that is not pictured.
Original fiberboard trunk liner and wiring cover are worn but intact.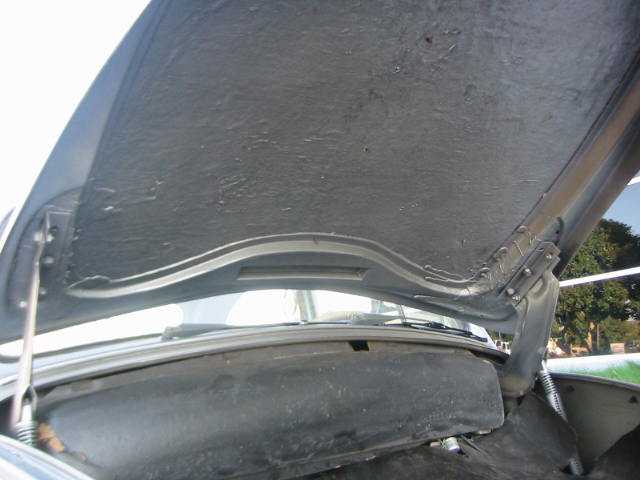 Detail shot of under the hood.
Pretty sturdy actually.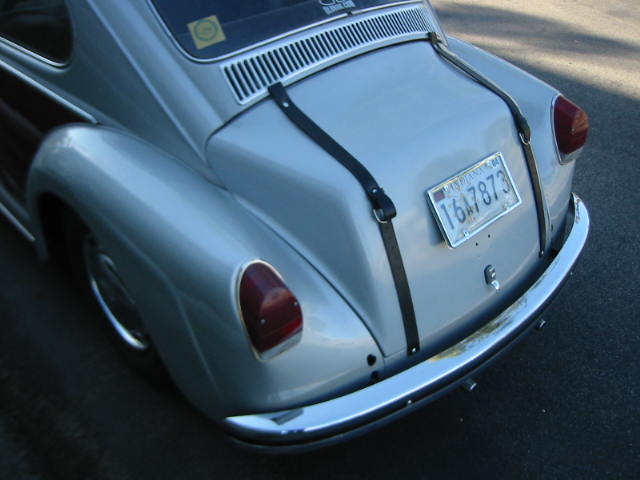 The rump.
Brand new bumpers front and rear by the way...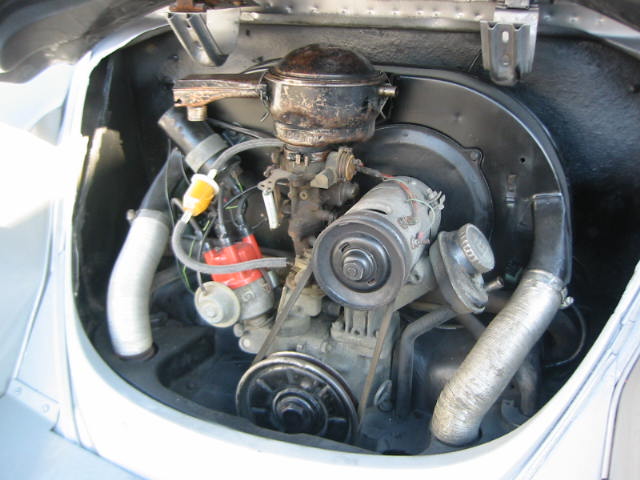 Very stock 1300cc engine very likely could be the original one for the car
(havent checked the numbers as of yet)
Converted to 12 volt electrics.
Engine runs fine, unknown mileage.
I would suggest some tuning and maybe some slight carburator work before
putting it into daily use.

Currently the car needs a clutch and some brake work.
We can arrange to do this work prior to shipping if you desire.
(at an added cost...negotiable)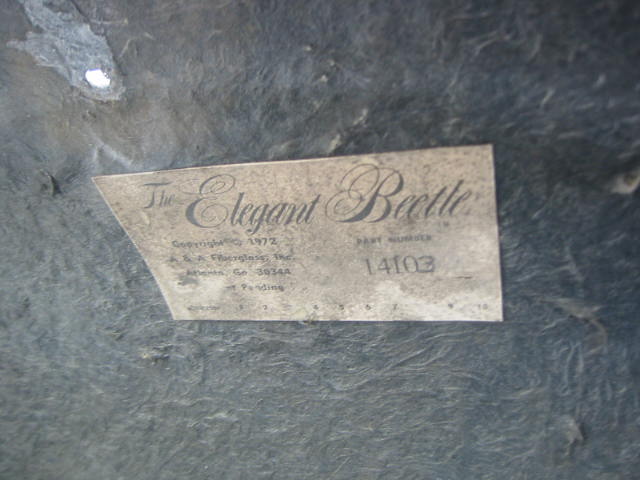 Here's the body tag info from the manufacturer.
Dated 1972, the Elegant Beetle by A & A Fiberglass in Atlanta Georgia.
Who knows just how many of these were made?
I know Ive been in the VW scene for many years and I sure havent seen but a few.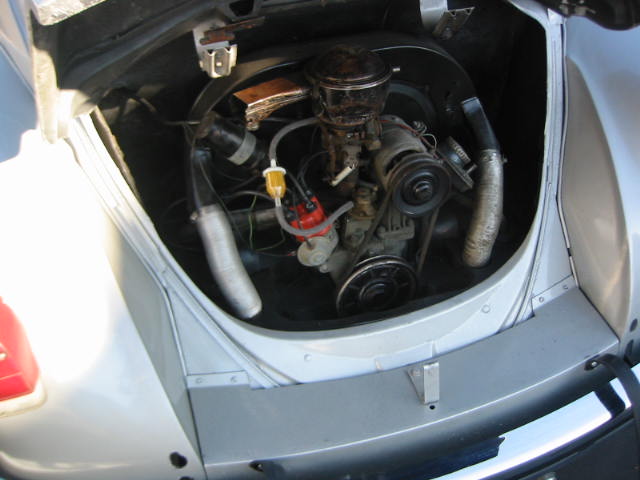 Here you can see the body extension panels...pretty nifty.
All bolt on stuff, so if you ever wanted to you could return the car to a regular Beetle just by swapping
the hoods and fenders.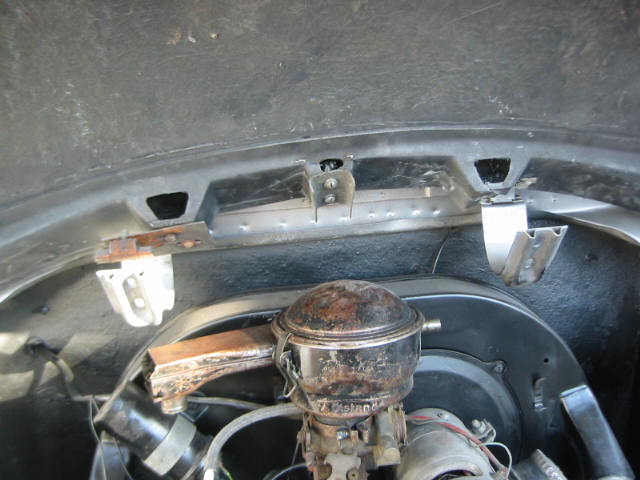 The hinges have broken free of the decklid so the leather straps on the back act as hinges.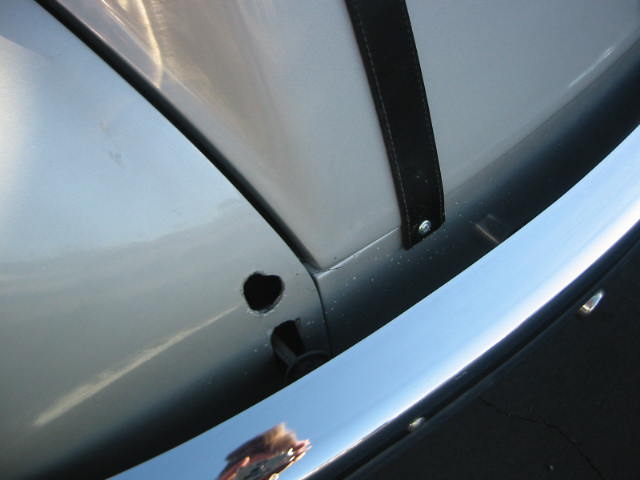 Looks like an overrider bar hole...but with the later bumpers on it it just remains open...perhaps a nice stainless cap
would finish this off nicely.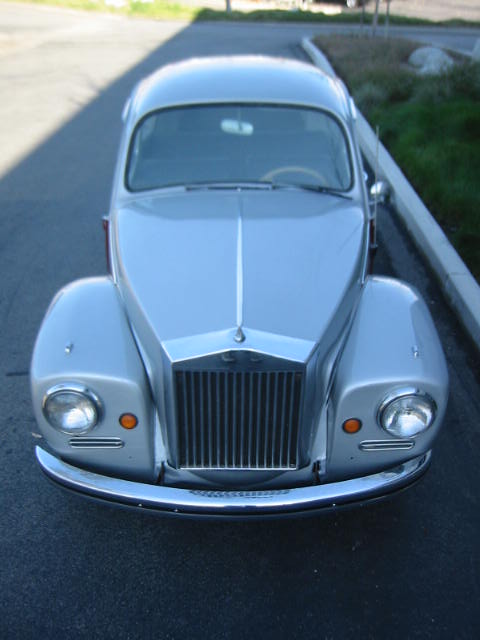 The epitome of class and style... dont you agree?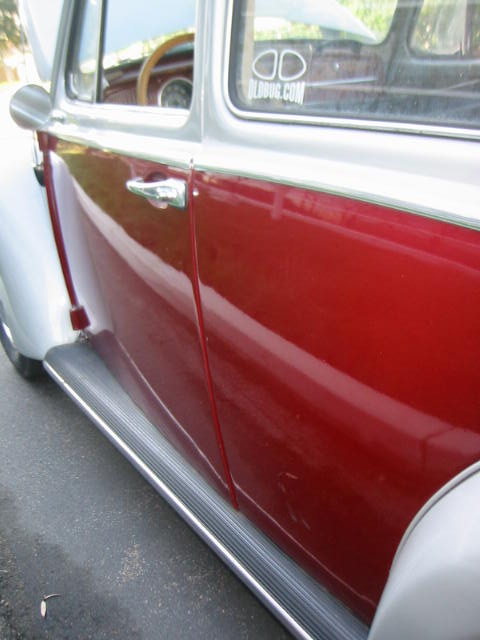 The paint colors are very attractive and the maroon sides have a hint of metallic in them that compliments
the metallic silver paint very well. As mentioned before the paint is pretty fresh...at this point being
about a year and a half old, and it is in great shape.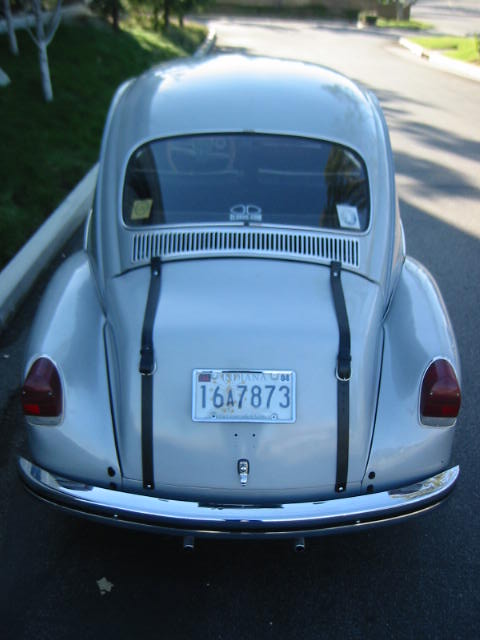 New floor pans have been welded in on each side.
It could use some fresh undercoating to seal everything up...maybe spread some Por15 on the surface rust areas.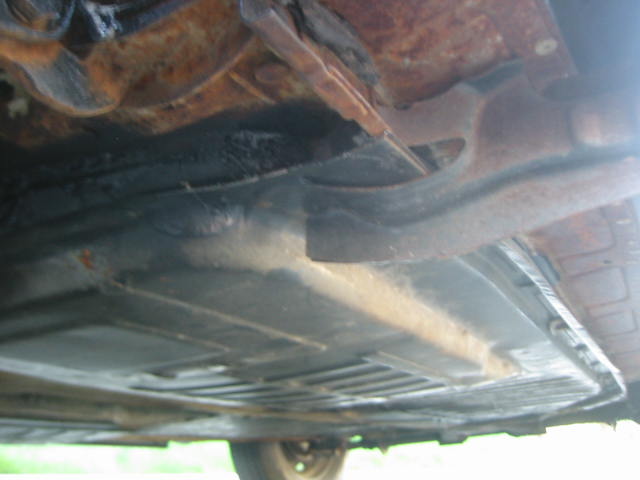 Passenger side floor pan has been recently replaced as well.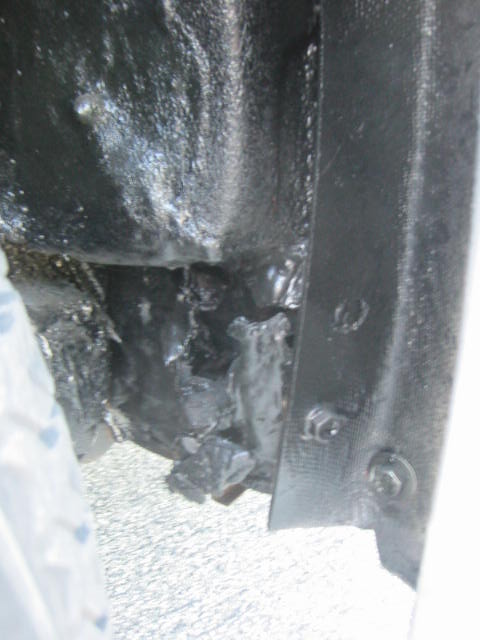 Despite the floor pan replacement there are still a couple of rust areas to mention.
Here is the passenger rear fender well...this should be patched up to avoid spreading.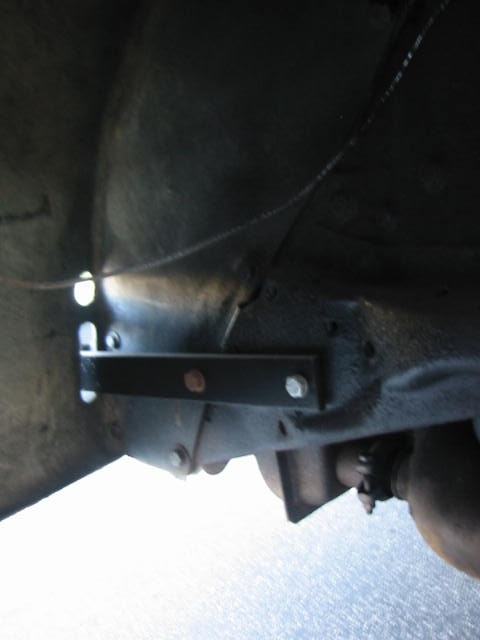 Here's a neat shot under the passenger rear fender well showing the panels as they all come together.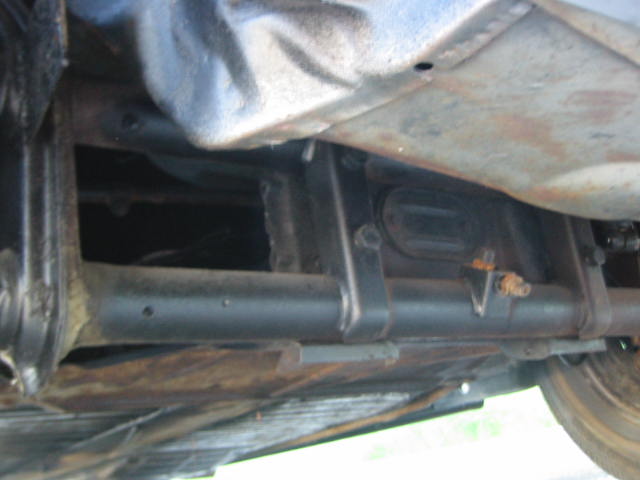 The front beam was recently replaced as well.

Some signs of previous patching to the front fender wells.
Keep in mind this car spent it's life up until recently in Indiana.
Its certainly not horrible rust, but it is more than Im used to seeing here in California
(but I know Im spoiled that way)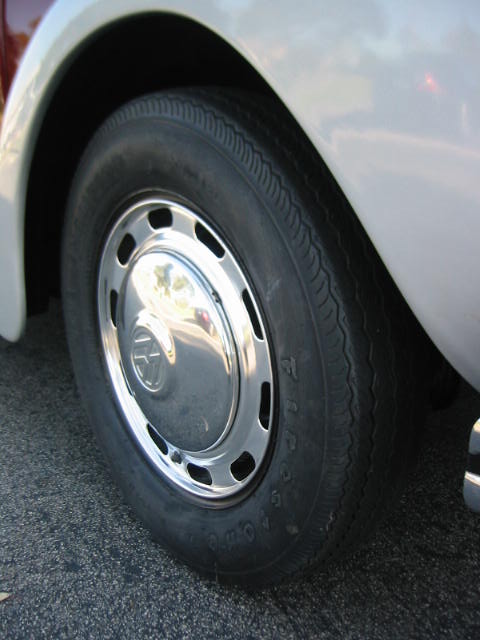 The tires are all a bit old but still have decent tread.
They dont all match though...but new trim rings and hubcaps have been installed and they look great.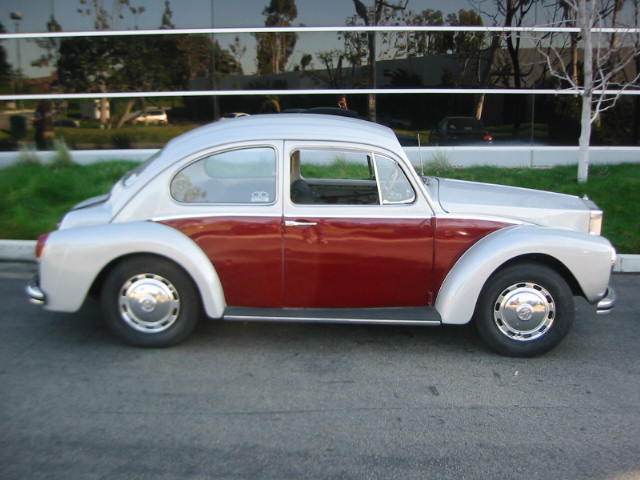 Your friends will think you hit the lottery... (well almost)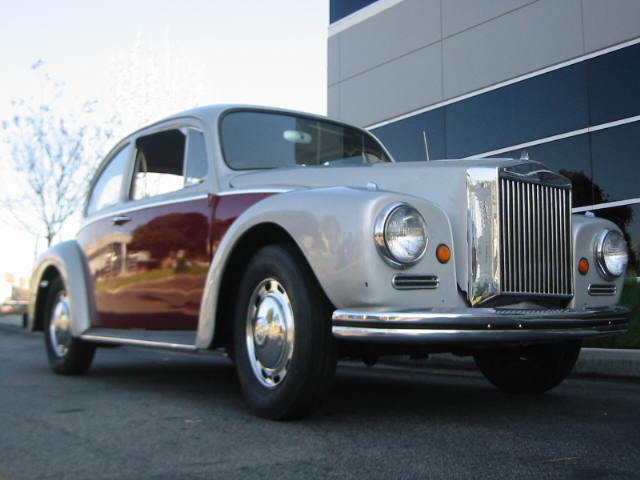 New bumpers, new body trim, etc...

New running boards too.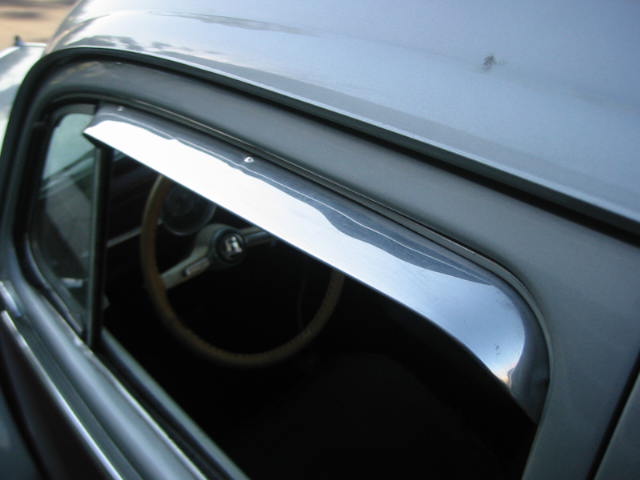 Nice accessory vent shades.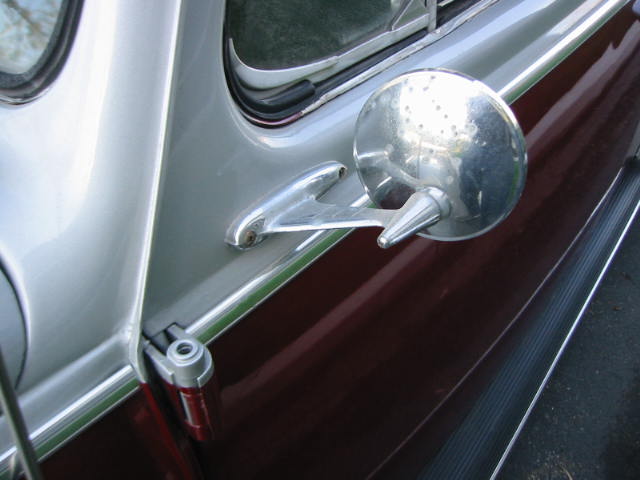 Unknown origin for the mirror.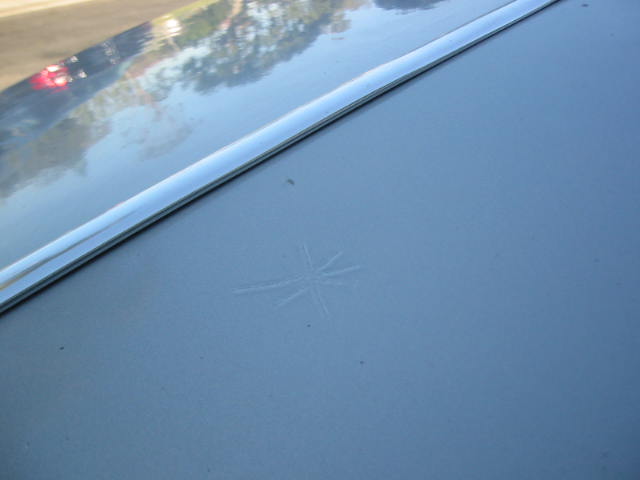 There are a couple spots where the fiberglass has minor cracks from age.
Here is a small spot on the front hood.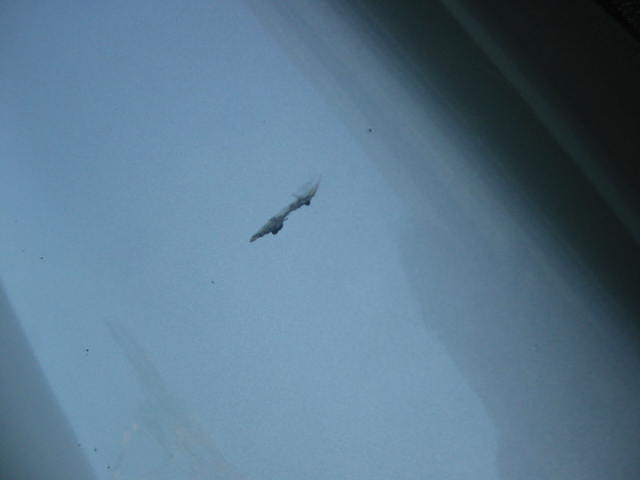 Here's a paint chip on the drivers side front fender.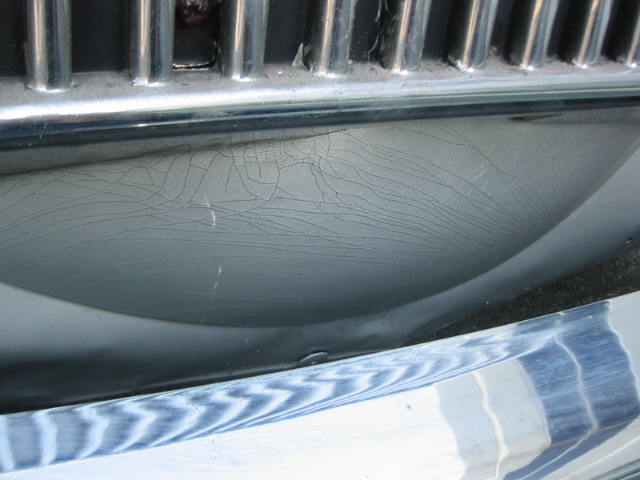 Under the grille is an area with some stress cracking in the finish.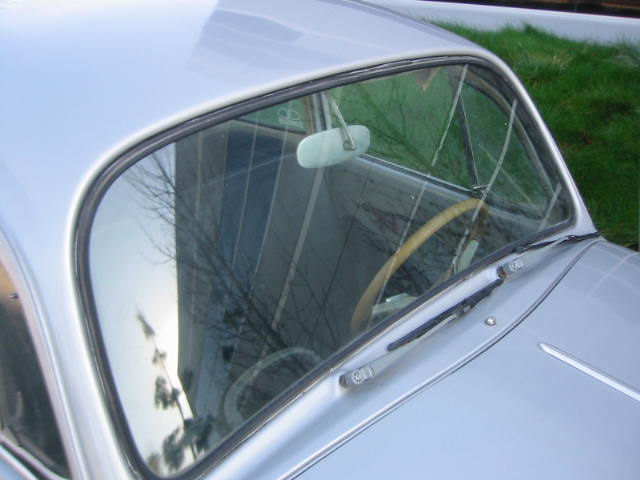 Window rubber needs to be replaced but all the glass is good.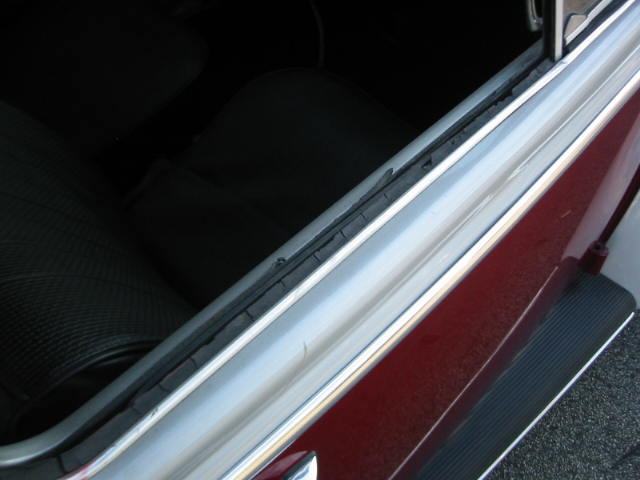 Window scrapers are brittle and cracking.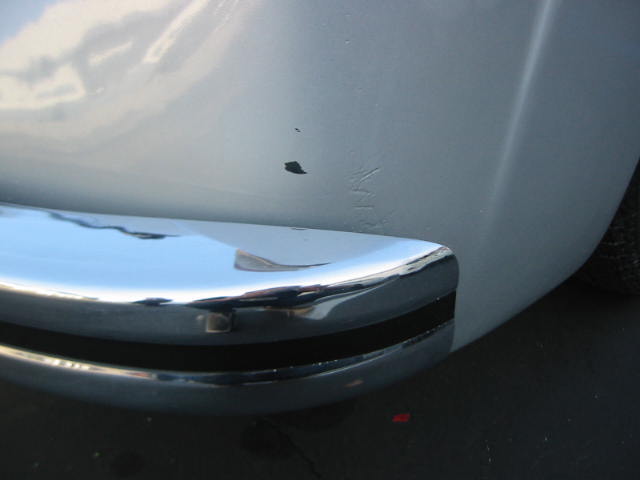 Another small paint chip.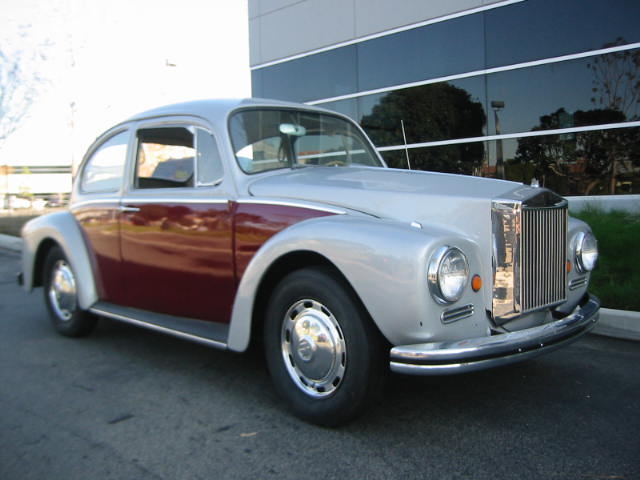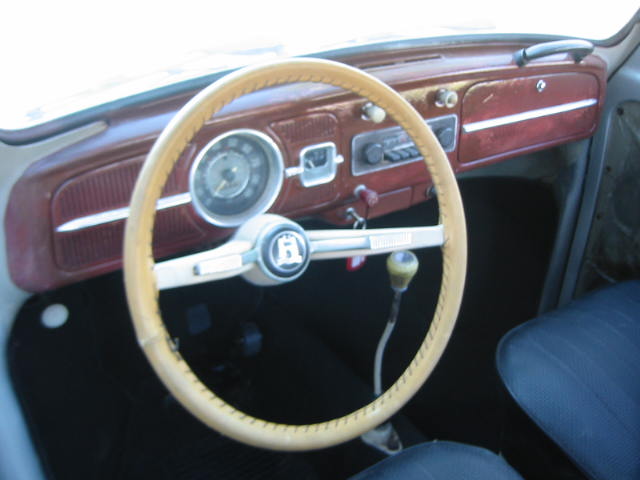 Dashboard has a poor attempt at woodgraining but I feel it could be improved upon fairly easily.
Just a light sanding and then use the dark brown here as the base coat and use a lighter tan and
a fan brush or similar to apply a burl wood sort of look...might be nice.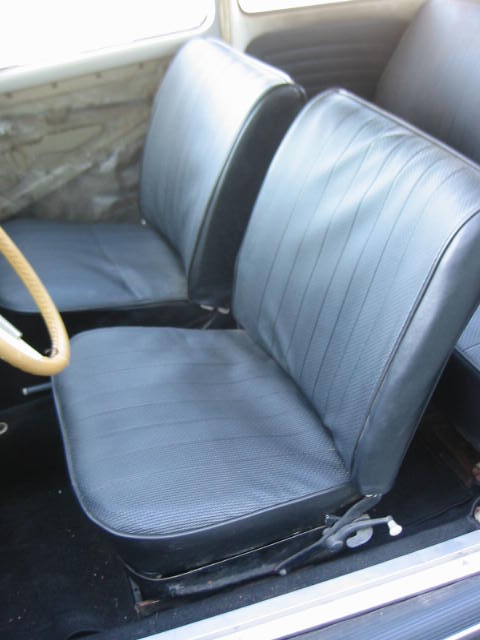 Fresh black basketweave seat covers.
New carpet too.
Door panels are currently off the car but are included.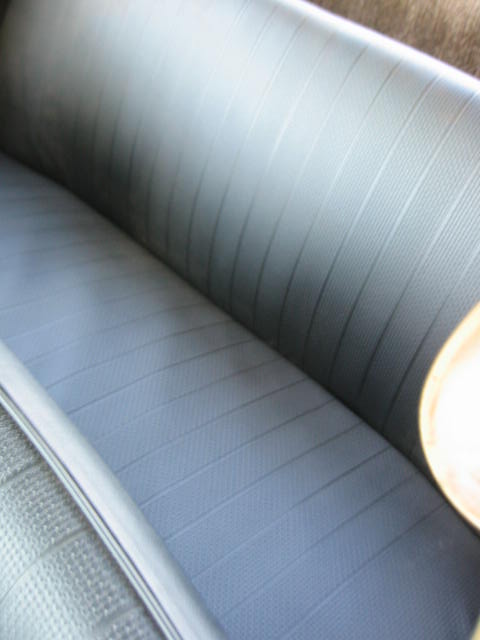 Rear seat all new.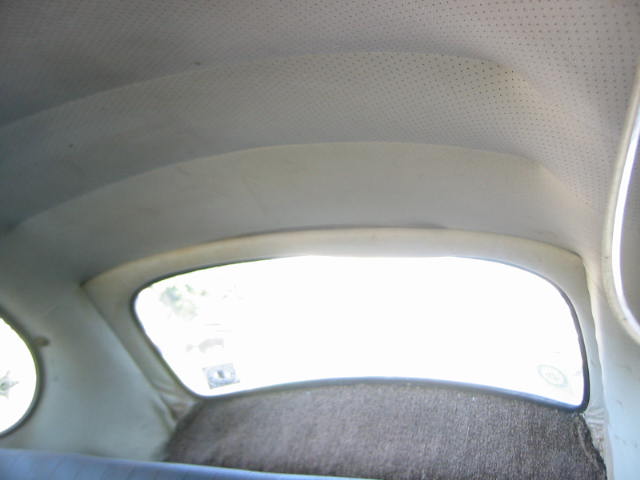 Headliner is original and shows some age.
Rear luggage carpet needs to be replaced but a brand new carpet kit , still in the box is included.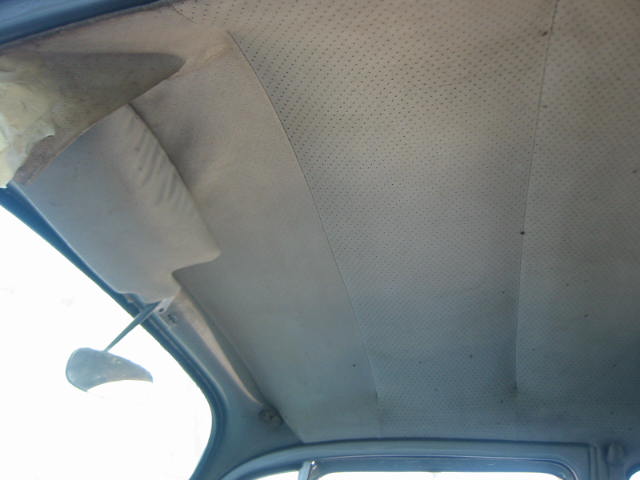 Headliner has one rip in the driver's side front corner...possibly patchable...but really a new headliner would
really spruce things up in the interior...everything else is nice and new.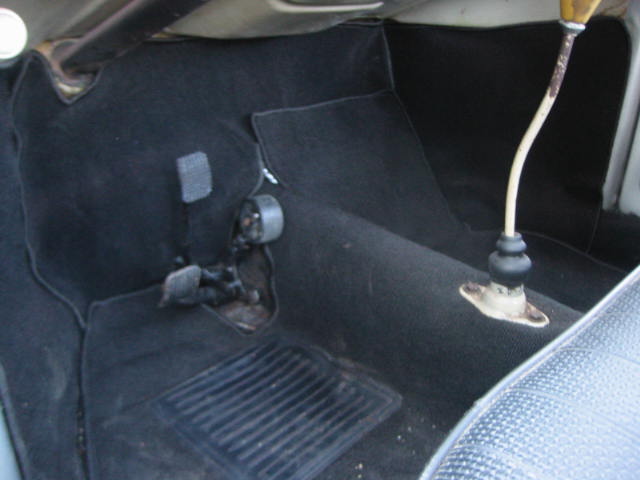 Recent carpet kit installed.
I think some of the nice coco-mats that we sell would add some class in here.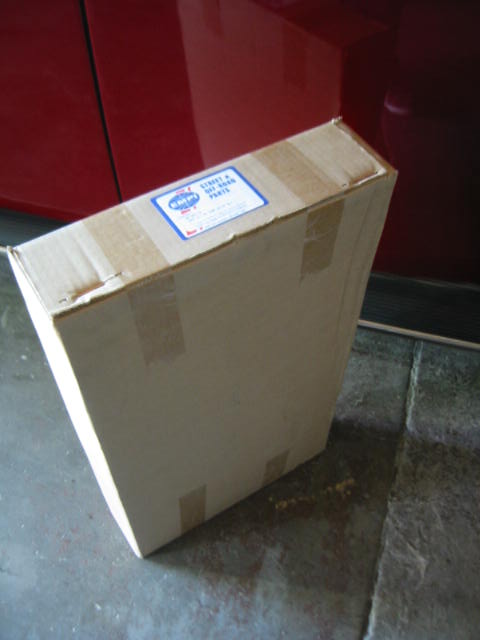 Here's the rear well carpet kit in the box.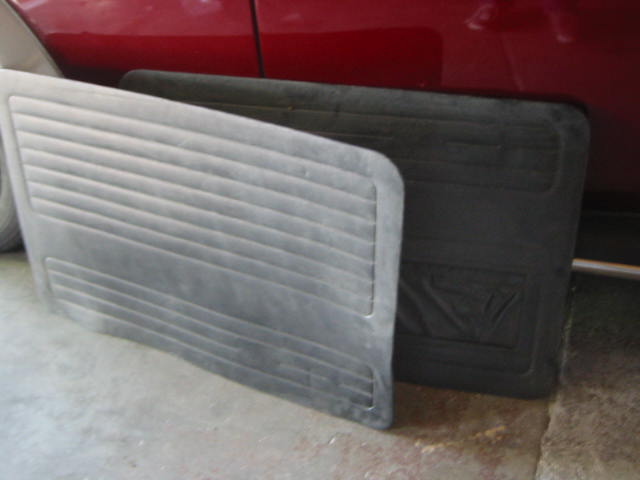 here's the front door panels...they are kinda dusty but they should do the trick.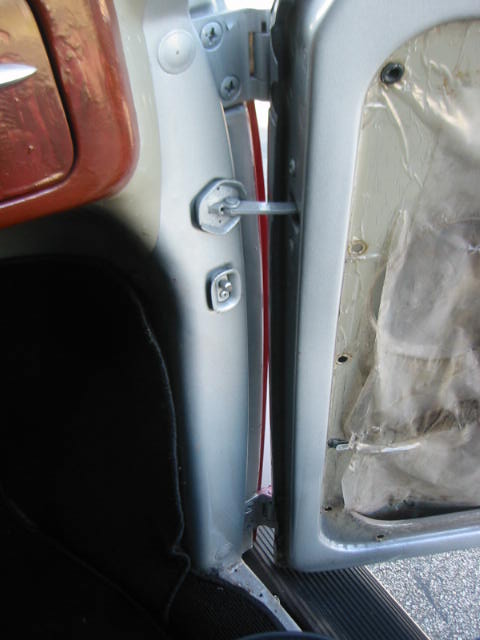 Door jams were painted at the same time as the exterior...some overspray on the small rubber bits.
Brand new door seals were installed.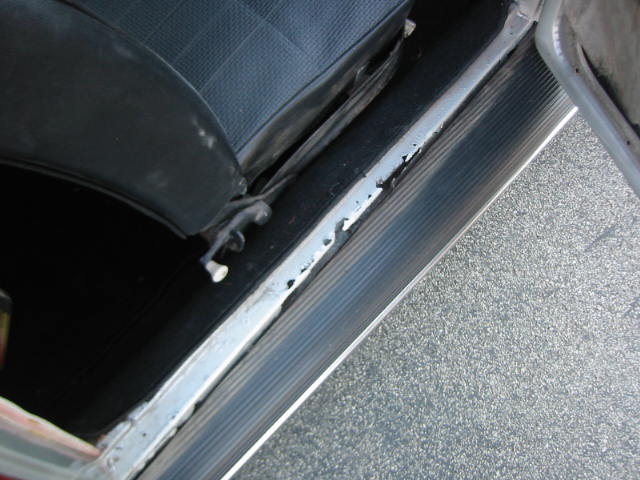 Passenger side door sill has some rust damage... I have a trim piece that covers this but I thought it better
to show you what is there rather than disguise it. But it is fairly simple to disguise.

Back at the shop...the car certainly stands out in the crowd.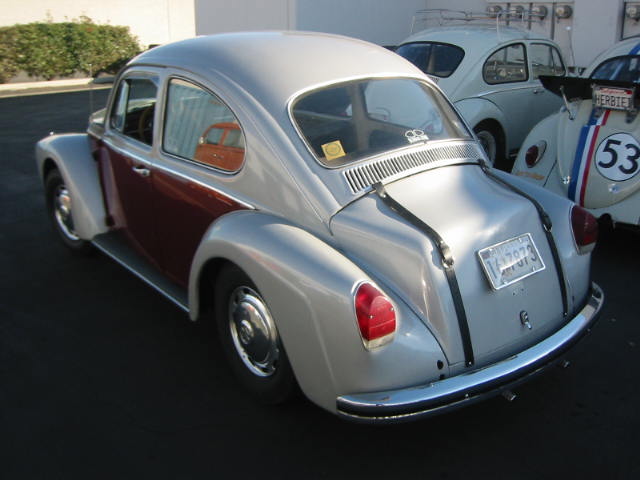 Gotta love it.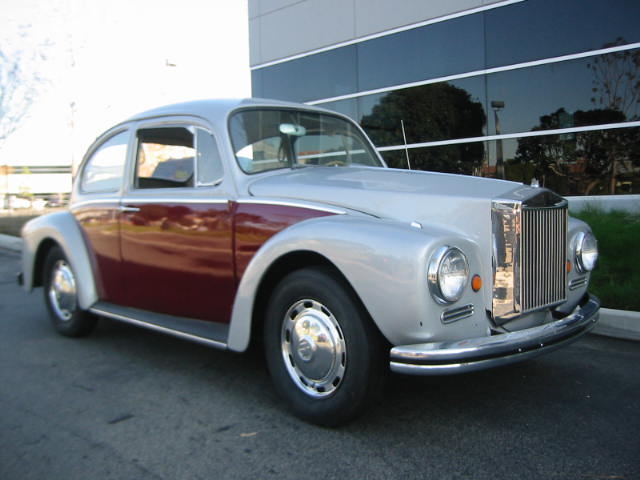 So...thats the story.
Its a really fun and very unique automobile that will undoubtably be the talk of the neighborhood.
It still needs some work but it is well worth the effort and I have it priced fairly to account for what needs to be done.
Its one of those cars that really makes people smile.
Im hoping whoever gets it will finish it off right and will make it a point to have some serious fun with it.

Asking
$4,950
---

For More Info...CALL
714-290-0947

Or Email Oldbug.com
---

back to VWs for sale page