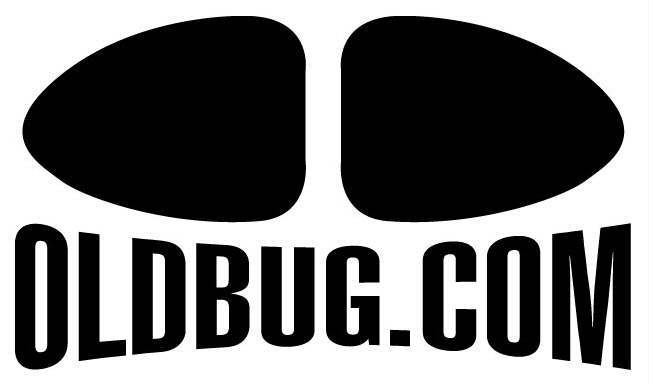 The "So-Cal Look" Show Car.
---

Here it is again...the real deal Godfather of the Volksrod scene...Martin Smith's Socal look Beetle.
It has changed hands a couple times since being built and this is it's third time on Oldbug.com for sale!
In 2010 we had it advertised and it sold to the current owner in Georgia, who has put a massive amount of time,
money and effort into bringing it back to be the best it can be.



The car is a bit of a legend in the Volksrod scene and the history lesson below will tell you more about that.
But these photos at the top of the page show that car as it is today, and it is still impressive.



Really the only physical changes the current owner made to the car was the addition of body trim.
The rest of the work he did to it was focused on making it operate properly and erasing a bit of the age
that the car had been showing when he got it...and I must say it looks phenomenal now.



Looking at the workmanship at this car..it is no wonder it is one of the most celebrated Volksrods
of all time. It was one of the first and remains one of the best.



So clean...so cool.



Just brilliant level of style and restraint used in the build.



Awesome.



Looks like he spent a lot of time with underside detailing...the car was nice when he got it but
there was some surface rust on the chrome bits and things were a bit dirty from time and storage.
Now it looks as fresh as it ever did.



Too cool



So...the photos posted above show the car as it is today and how it is being sold.

---
The photos below show it as it was on it's first trip through our website about 4 or 5 years ago...

If you have followed the VW scene for a while the chances are pretty darn good that you have seen this car.
Built by Martin Smith, the head honcho and one of the founding fathers of the"Volksrod" Craze
as the show car to launch a whole new world of products and design for the VW scene.
A hot rodder in the LA area, Smith got tired of the escalating prices of early Ford bodies and
parts and decided that the venerable VW Beetle would be a perfect platform to start with.
So capturing all the style and cool factor of a traditional open wheel Hot Rod, he blended it all with the VW.
Brilliant.

The car is awesome.
I remember when I first saw it in person it simply blew my mind.
So simple, so clean and so darn cool.

The modifications are numerous but subtle just the same.
1956 Oval Window "Ragtop" body.
Chopped 3" in front, 2" in the back.
(rear window is original size) All molding removed and holes filled.
Door handles removed and filled. Inner fender wells filled and smoothed.
Front and rear fender "horns" removed Front wells relieved and new "trunk" floor constructed to support 10 gal. spun aluminum gas tank.
Rear fender wells relieved for engine viewing.


The big tall 17" Kelsey Hayes wire wheels with "pie plate" Firestone tires
on the back, the "W" decklid and the stinger exhaust.
Loud and proud...be a rebel.
Tailight housings adapted from Model A Cowl lamps on fabricated brackets..

The rear wheels are 17", the fronts are 16".
Drive this ride on a rainy day and the rooster tails are a flinging!

Check out the smoothed out door handles but the divot retained.
Those front wheels are way out there thanks to the SoCaLook front end.

1964 VW pan (registered as a 64)
Fabricated "suicide spring perch", panhard bar and shock mount crossmember.
Front Suspension features Early Ford front axle, dropped 3' with boxed ends
Modified steering arms on stock spindles Speedway Motors tube shocks,
leaf spring, hairpins,tie rods, panhard bar and steering arms.
Stock VW steering box and damper. Fabricated hairpin brackets 1948 Ford juice brakes

Slick and simple and very well designed.

King bee headlights on fabricated headlight brackets

Just too cool for words.



All opened up it's even wilder looking.

Check out the spun aluminum Moon fuel tank and the re-worked front trunk area.
Very sanitary construction, nice smooth finish work.

Here's a little better shot showing the metal work up front.

And the backside again.

1776cc dual port engine with 041 heads and new Kodron dual carbs.
Bosch 009 distributor, 12 volt electrics with alternator.
Merged header ceramic coated pumped into the stinger tip.
Chrome louvered firewall, sweet vitage style bell dome air cleaners.
Engine runs excellent, stock transmission.

The inside is full of just the basics and a whole lot of style.
The stock Beetle seat frames were stripped to the springs and simple pads attached to the frames.
The door panels were left open with silverized sound deadener inserts within the door to showcase the mechanisms.
Empi trigger shifter with 8 ball gear shift knob.
One piece side windows.
Simple single tube roll bar.

Interior metal all sprayed gloss red, no back seat.
More of the silvery sound deadener material on the roof.
Great contrast against the red and it helps keep the car a "little" quieter inside.
(no need for a stereo in this car...couldnt hear it if it had one!)

Sliding sunroof lets in the rays on those sunny days.

Bell 4 spoke sprint car steering wheel.

Re-worked dashboard features Stewart Warner gauges in a So Cal Speed Shop
engine turned dash panel.

Here you can see the inside of the door including the solenoids for the door release
(remember, no outside door handles)



Cool view through the rear window.
By the way, there are photos of this car and it's construction on the
socalook.com website.
(CLICK HERE)
You can also go there to pick up the parts needed to build a similar car if you like.

This car has been featured in magazines from around the globe!

Hot Rod Magazine
(CLICK HERE)
VW Trends Magazine
(CLICK HERE)
Volksworld Magazine
(CLICK HERE)
Super VW Magazine
(CLICK HERE)
VW Speed Magazine
(CLICK HERE)
And it has won many awards and been accepted well at VW and Non VW shows alike.
Here is a gallery page link for a few more images and specs
(CLICK HERE)
It is truly world famous and has been one of the key vehicles that spawned the massive
Volksrod movement that is very vibrant today.


So this batch of photos show the car as it was the first time around...the car was sold to a fellow in California
through our site and it went to his place and sat for a while.

This photo of the car shows it in August of 2010 when we went to see the car.
It had been sitting outside under a cover for a while but survived pretty well.
It needed a little revival which we gave to it at our facility before it was sold to the current owner
who really took it all the way.


Despite the "not so great" storage for a year or two it still remained impressive.


This photo taken at the end of September 2010 shows the car at our shop after a proper bath...much better!


---

And this photo shows the car as it is today in the beautiful state of Georgia where the current owner brought it completely back to life!

So...here it is. One of the cars that really took the look mainstream.
Very well engineered and well built. Loads of awards and magazine features under it's belt
as well as a few very fun miles of cruising...now it's your turn! Where will it go next?

SOLD!

But we have others!
CLICK HERE
for all current listings!


---
For More Info...CALL
951-767-1600
Or Email bugnbox@earthlink.net