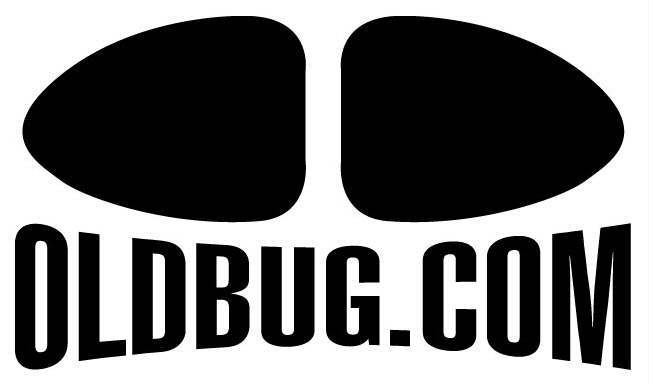 1953 "Zwitter", Split Window Beetle
---

This sedate little mouse grey split window Beetle is a really neat car.
Its been in the So Cal VW scene for many many years, but just recently was hit with the lowering stick
and has been transformed into a really slick "looker" by it's current owner, a member of the famed "German Folks" VW club.

Standard model body with no chrome and painted bumpers make it really look slick and the dark
"gas burner" wheels tucked under it's extremely lowered flanks give it an attitude that is hard to match.

Disc brakes and a narrowed front beam hide up front.

Very smooth bodywork and glassy paint work.

Hard to get much cooler than a lowered split ragtop...

Popes nose plate light, early California plates.
Car is registered as a 1955 due to a chassis swap many many years ago.

Heart taillights, three fold sunroof, semaphore turn signals and more.

Now Im a big fan of this car not only for it's current looks, but because I owned it several years ago.
Of course when I had it, the look was entirely different (see the shots at the bottom of the page)
It was my personal dream car for several years and in "stock form" it was a consistant award winner and crowd pleaser.
Now with an "attitude" and "altitude" adjustment, it is wowing even more folks at the VW shows.
While not a 100% proper restoration by any means, it has "the look" and people just love it.

Painted bumpers and headlight rings, Euro fluted lenses, exterior mounted horn...

Cool stuff...the car looks even older than it is.

Under the front hood is pretty clean, yet not show detailed.

Hood hinges have been swapped for sprung units to avoid the dreaded "hood kink" that plagues many early models.

Out back the engine is a smooth running 36 horse unit with a single tip muffler, mated to a synchromesh
transmission from a later model, it is very very driveable and fun on the road.

H pattern rear apron, no exhaust cut outs.

Underside of the W decklid.

Love this picture eh?

Heart taillights and a neat Okrasa emblem on the rear fender.

Underside of the engine has a bit of road grime from driving...but no big leaks or issues.

Chassis is very solid with a heavy undercoat in place.

Fender wells are solid.

Semaphore turn signals are functional...electrics are still 6 volt.

Early body features the notched posts and ribbed doors.

Fat fat tires stuffed in tight in the back.

Skinny little guys tucked in deep in the front fender wells.

Nice new canvas sunroof cover...these big three fold sunroofs are awesome...MUCH bigger than the 56 and later models.

Headliner is very nice, interior body panels are painted as would be correct for the standard model.

Visors and mirror

3 spoke steering wheel, Gene Berg shifter, Bendix radio, painted dash grille and smooth ashtray and starter button.
German square weave carpets.

Seats are done in grey vinyl and show perhaps just a touch of age, but are still very presentable.

Back seat is excellent.

In closing if you want a car that will draw a crowd without being obnoxious and flashy...this is your ride.
The look and feel of the earliest and most basic Beetle, yet dropped down with modern attitude.
The stock restored crowd may snub thier nose a bit at it...but inside I know they think it looks cool!


SOLD!!

Check out our current listings HERE!


For More Info...CALL
951-767-1600
or email oldbug@earthlink.net

---

The photos below show the car from back a few years ago, when it was a part of the Oldbug.com collection!
(so the car has some "provenance!")



This pretty little Beetle was firmly planted in our collection for quite a few .
It was a 53 model, which is sometimes referred to as a "Zwitter" with the Oval window style dashboard.
This is a Standard model, void of all chrome, just basic Beetle through and through.
A rare option for a Standard model is the full "3 fold" sunroof, normally only seen on the Deluxe models.


This car was featured in VW Trends Magazine December 1999
and was even the centerfold of the issue.
Its a gorgeous car...but not perfectly "correct".
(earlier 16" wheels, Popes Nose Decklid light)
The engine has been upgraded to a 36hp as has the complete chassis and suspension (now 1955 model)
Transmission is now a full synchro unit as well.
This makes it much more enjoyable as a driver which is what it was built to be.
(the original 25 horse engine and cable operated brakes were scary at best)

The car is very clean, with a glassy-smooth paint job and excellent body work.
It was built with a slight military look in mind which gives the car the appearance of being much older than it is.


Interior is also very clean and as sparse as can be, with the Standard model 3 spoke steering wheel,
and total lack of chrome trimmings seen on the deluxe models.
The carpet is high quality german square weave with the correct round aluminum heater trim rings,
proper rubber mats, roller pedal, dimpled shift knob, H pattern heater control knob, grooved handles and more.
Car currently has a Sapphire 1 AM radio in place (working) and a proper radio block off plate is included as well.

Seats were done several years ago and are holding up very well.
Perhaps a slight bit of wear can be seen but the material is a rugged grey vinyl
in the proper stitching patterns, and is perfect for family use without fear of a spill like most early cloth interiors.

The huge "3 fold" sunroof is a special benefit for these early ragtops.
In 56 they got significantly shorter.
Headliner is in excellent shape (nice wool look stuff),


Nice VW logo fluted headlight lenses and Bosch horn add to the early look.

Early VW 16" wheels with German Englebrecht military tires and cog logo hubcaps look great on the car.
These are incorrect, but really make the car in my opinion. If a buyer were to prefer the proper 15" wheels and standard hubcaps, they could be substituted for these (I wouldnt mind keeping these 16" wheels)

Dealer badge on the front cowl from Mahag VW in Munich Germany where the car was first delivered.

Under hood is nice and clean with the correct small nexk flat top gas tank and a reproduction cardboard liner
(with the fat staples and all). Single hood prop has been swapped for spring hinges to keep the hood nice.

Spare tire well is very straight, no signs of any body damage.
Car is extremely solid as well with no rust to be found anywhere.
It gets driven quite often and is a consistant trophy winner at So Cal VW events.

Our dog Maggie riding shotgun.
(yes...she was sitting on a towel)
Car has always been garaged and pampered while under our care.

This is a great old Beetle that provided endless joy for us during our ownership.
.
It is one of the most well known split windows in So Cal and appeared at most every event.
Built as a driver, not as a perfect period restoration, but it has pulled in a big pile of awards over the years
and has been seen worldwide in VW magazine articles in several publications.
---